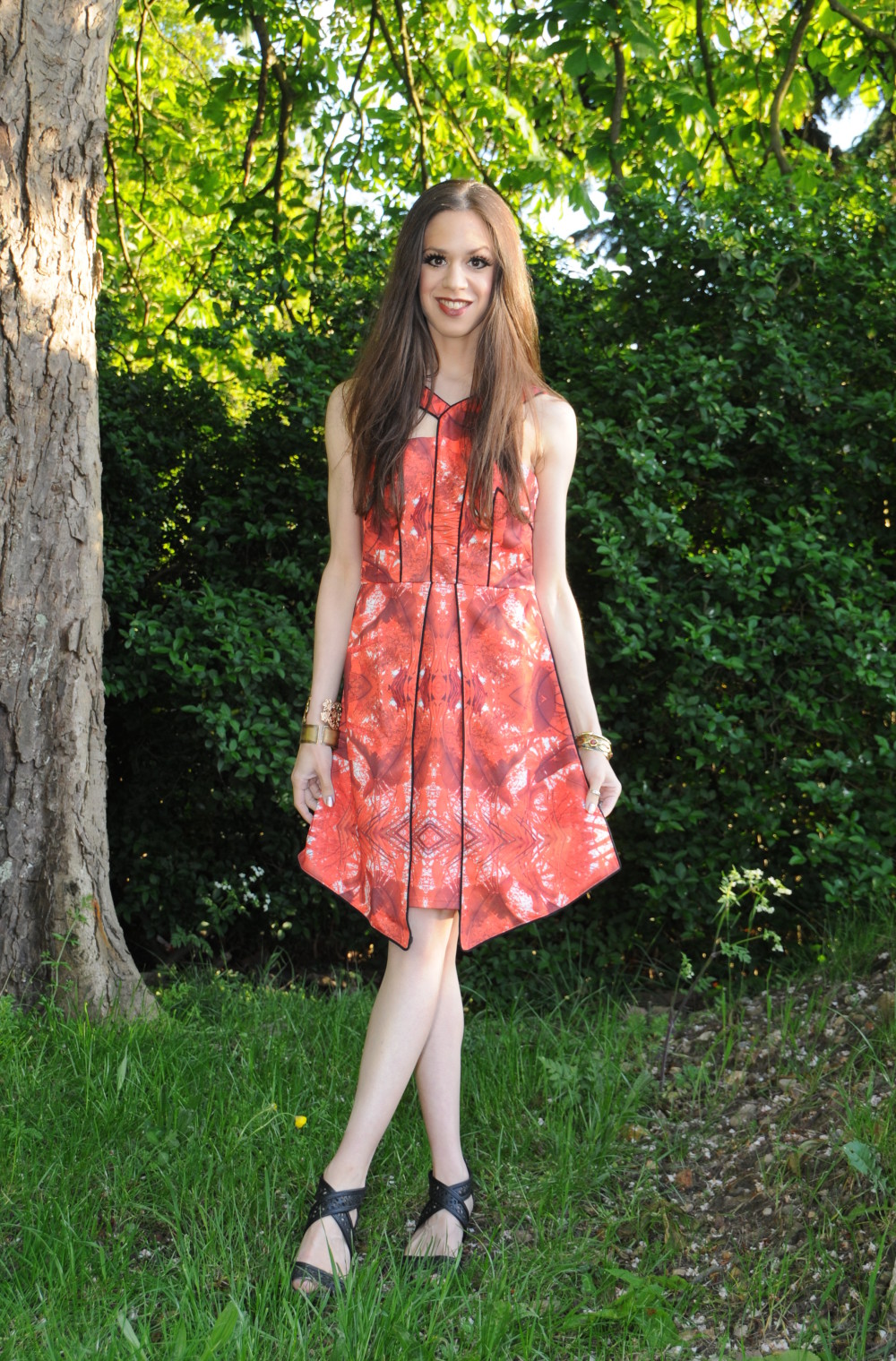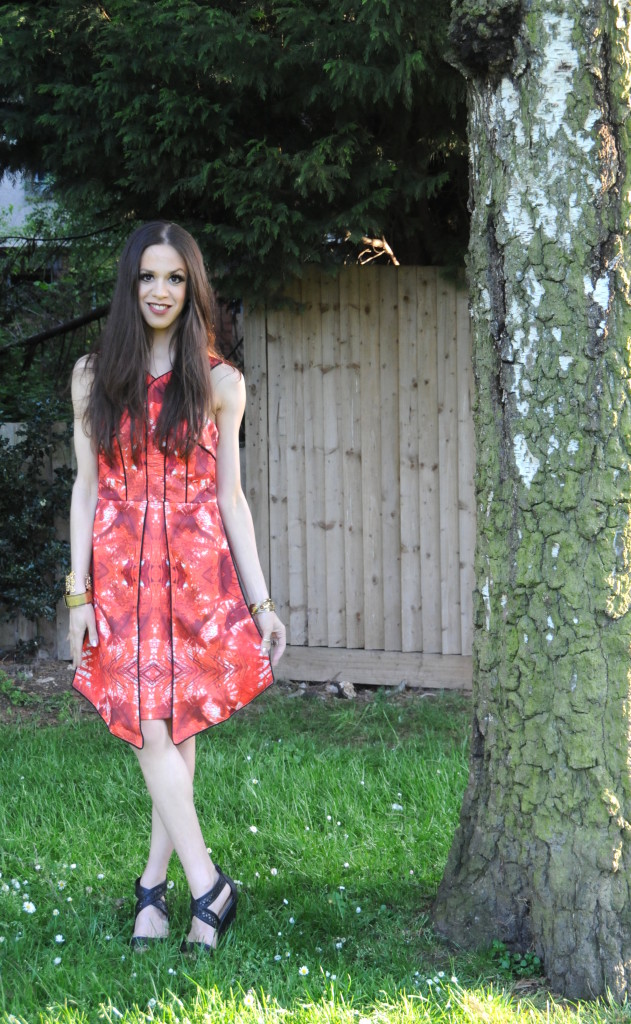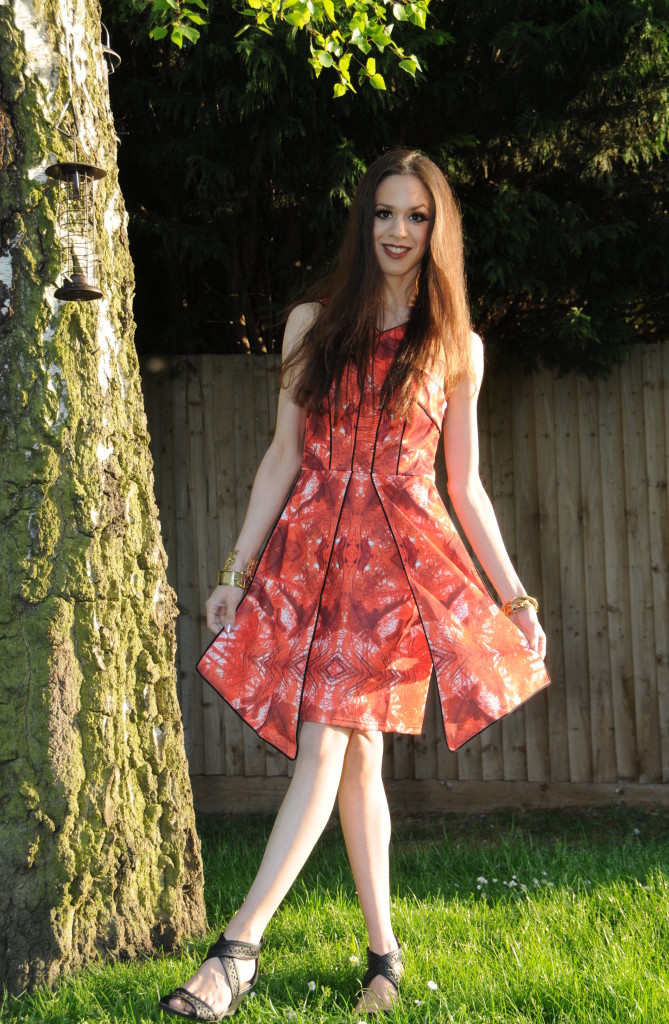 Amazon Flame Asymmetric Dress by Ashanti Brazil
After being on the hunt for a unique and trendy red dress to pick out for my Summer wardrobe, I was rather excited when I came across this quirky little red dress from Ashanti Brazil.
The bold and vivid colours and unique cut of the dress appealed to me, I've found as I've gotten older I have been experimenting with colour. Red is a daring shade to wear and this dress is certainly daring as it is so different, but due to it's personality I picked it out as a holiday dress because I think it would look rather gorgeous teamed with a lovely tan (& hopefully not sunburn… We don't want a red effect all over 😉 -Pass the factor 50!)
The Amazon Flame Asymmetric Dress is a fitted A-line dress made with a thick cotton material with exotic red & white print currently priced at £42.
If you're looking to make a bold statement this Summer do play with colour and try different patterns, prints and cuts! It's lots of fun spicing up your wardrobe by adding some unique and trendy designs!
Hope you like this pick!
Laura x x 🙂