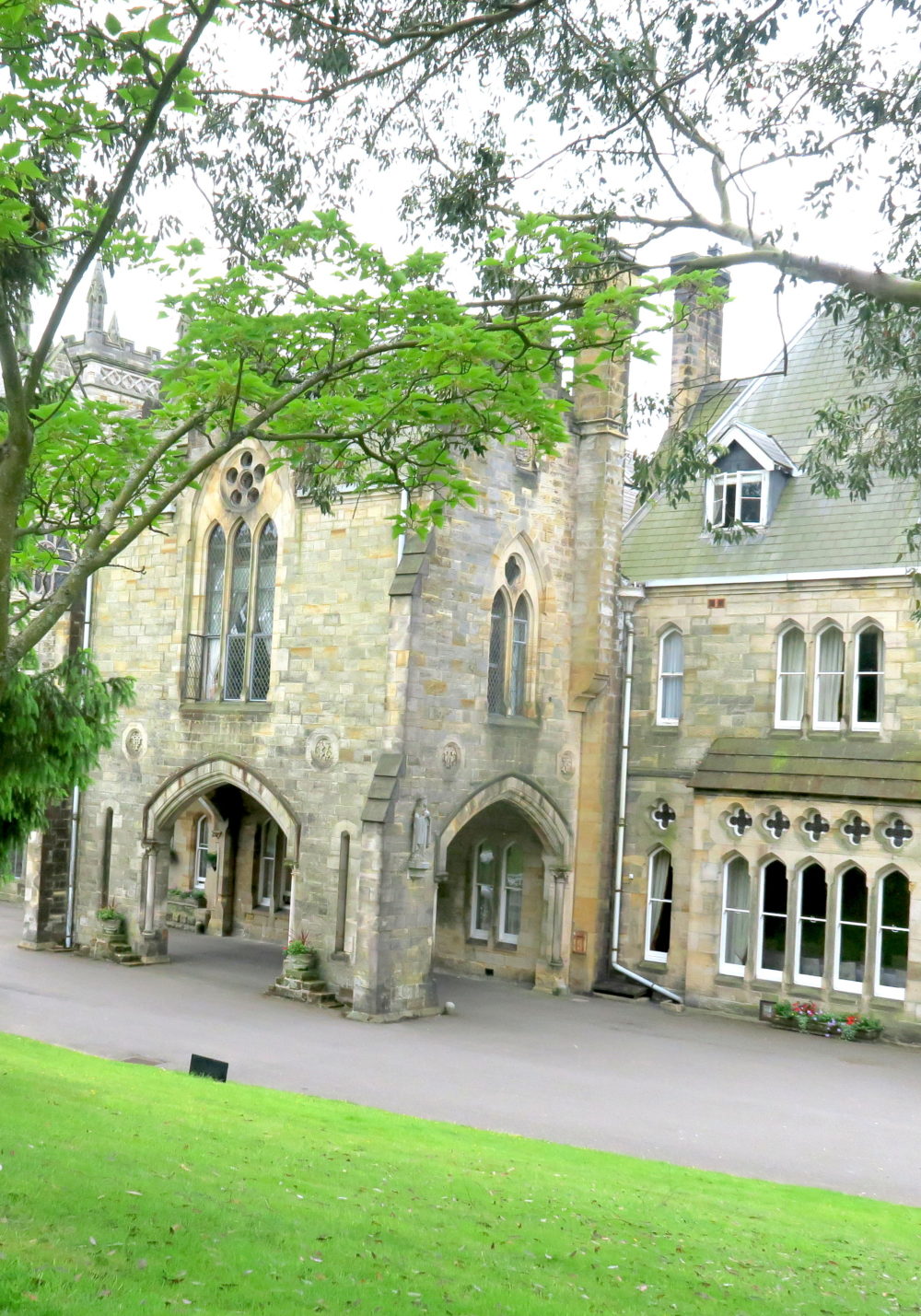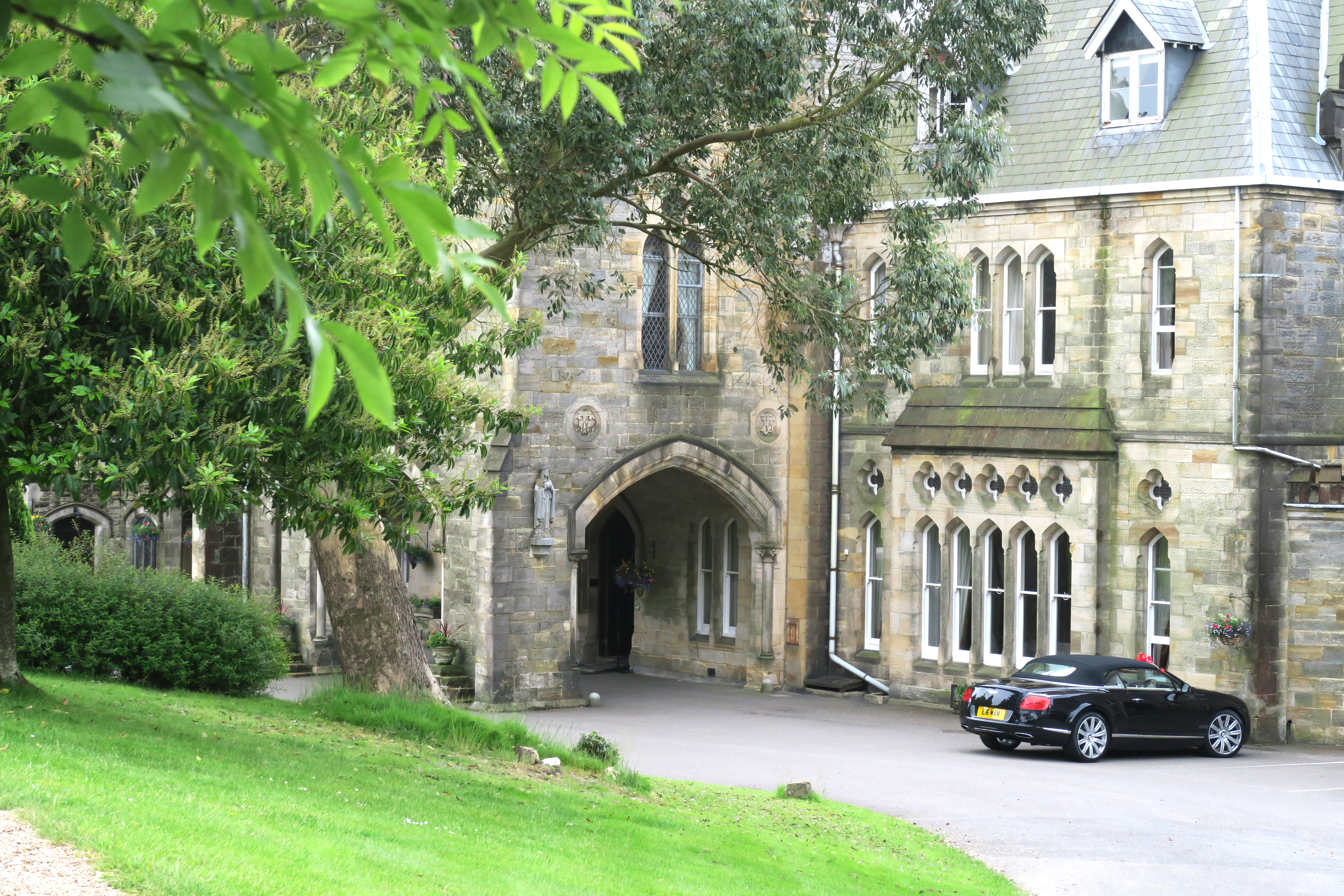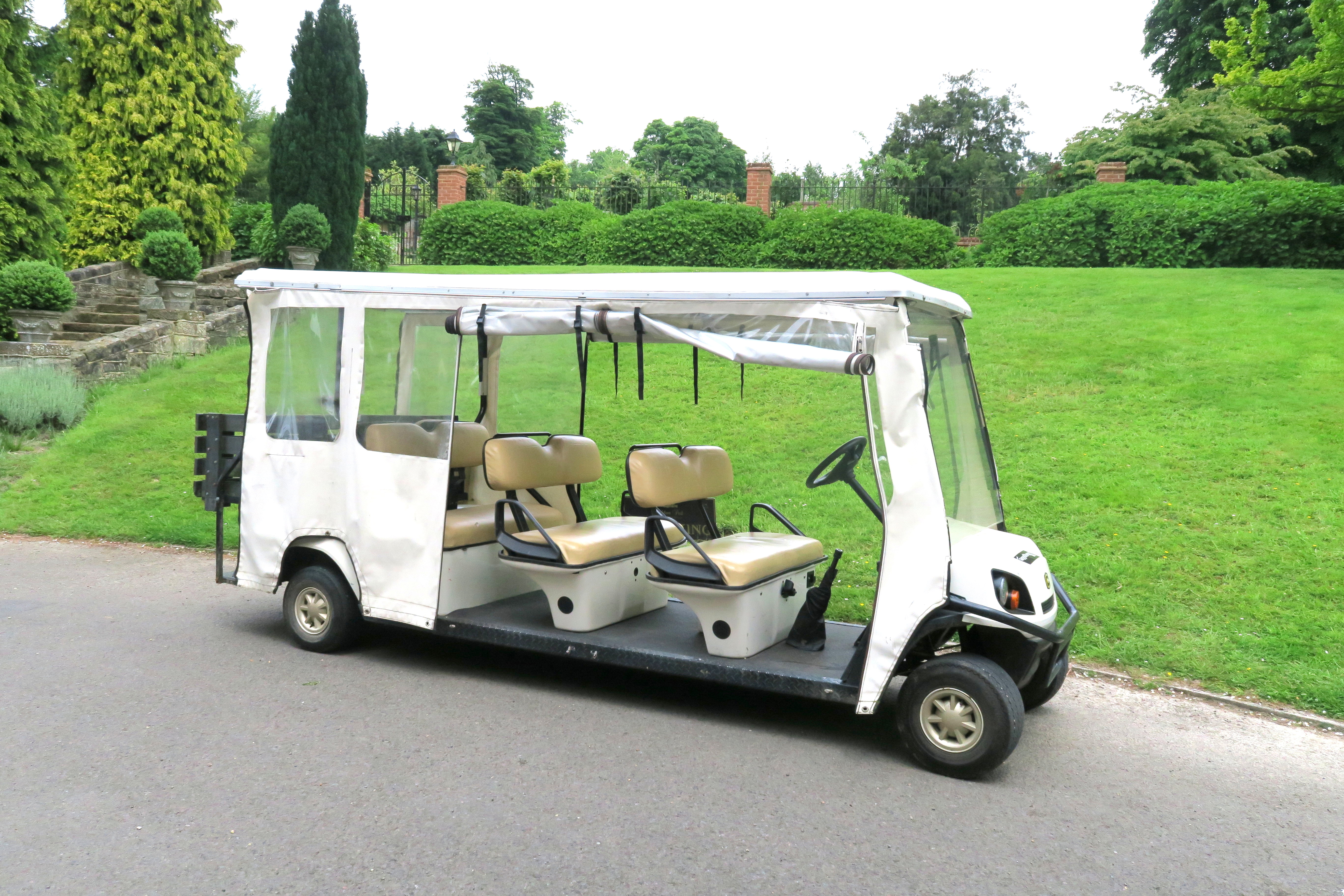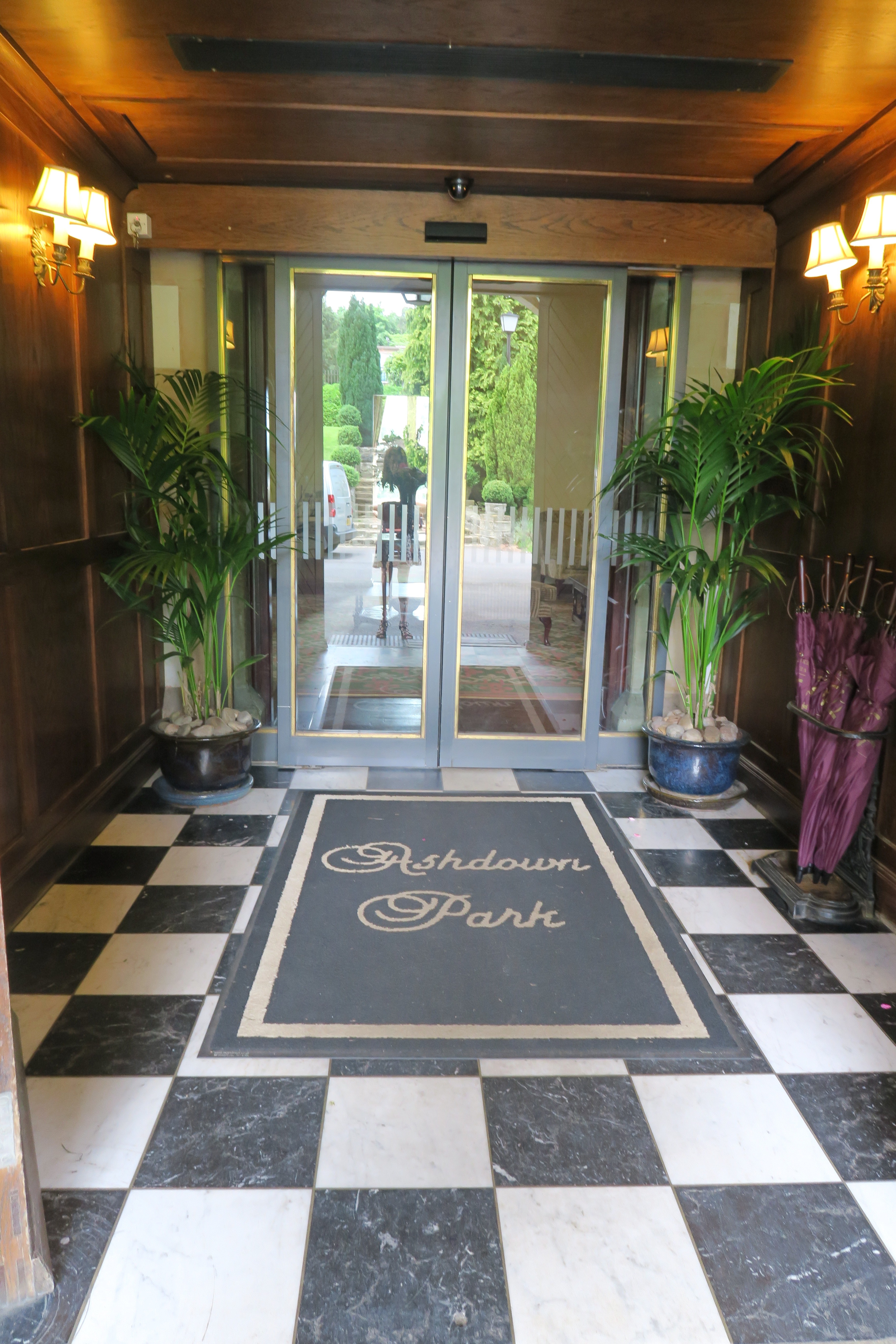 Ashdown Park Hotel and Country Club Review
Recently my blog partner and I had the pleasure of visiting Ashdown Park and Hotel Country Club for a couple of nights which is set in the rural leafy green countryside of West Sussex.
Ashdown Park is part of the Small Luxury Hotel Chain and certainly lived up to its luxurious expectations.
Upon arrival we were personally greeted by management and shortly shown to our room which was a little golf cart ride away. I was rather excited by the ride to our room in a golf buggy!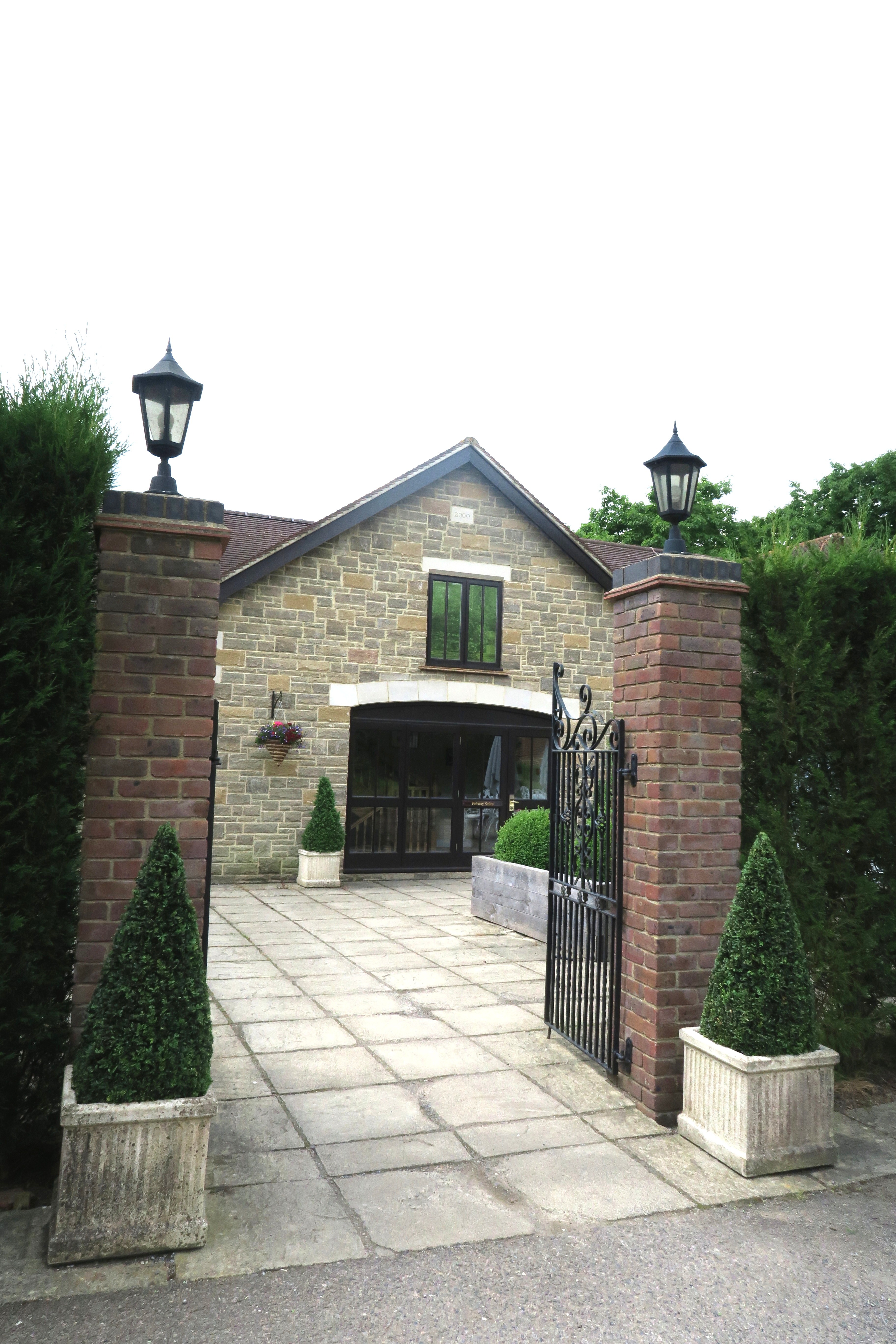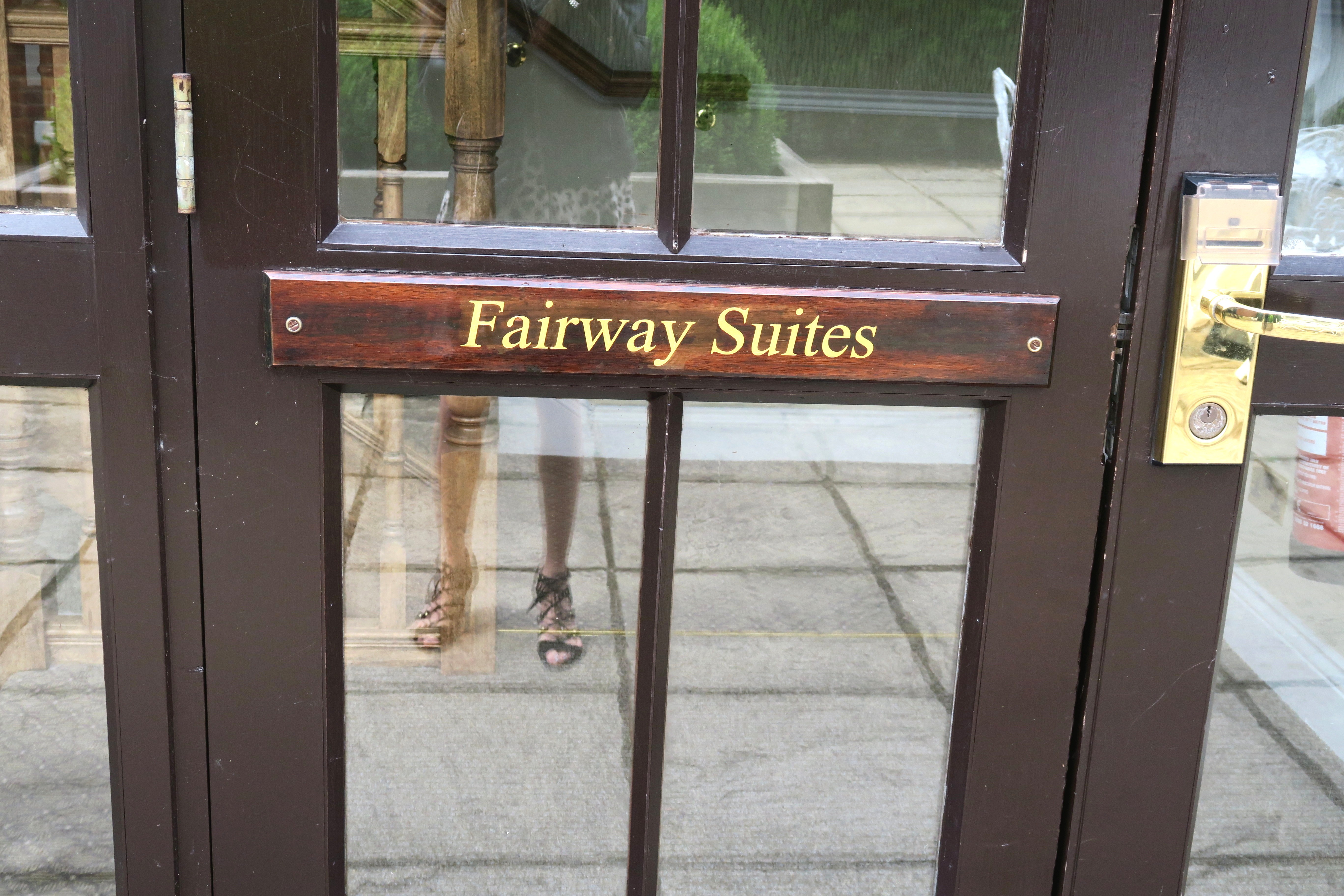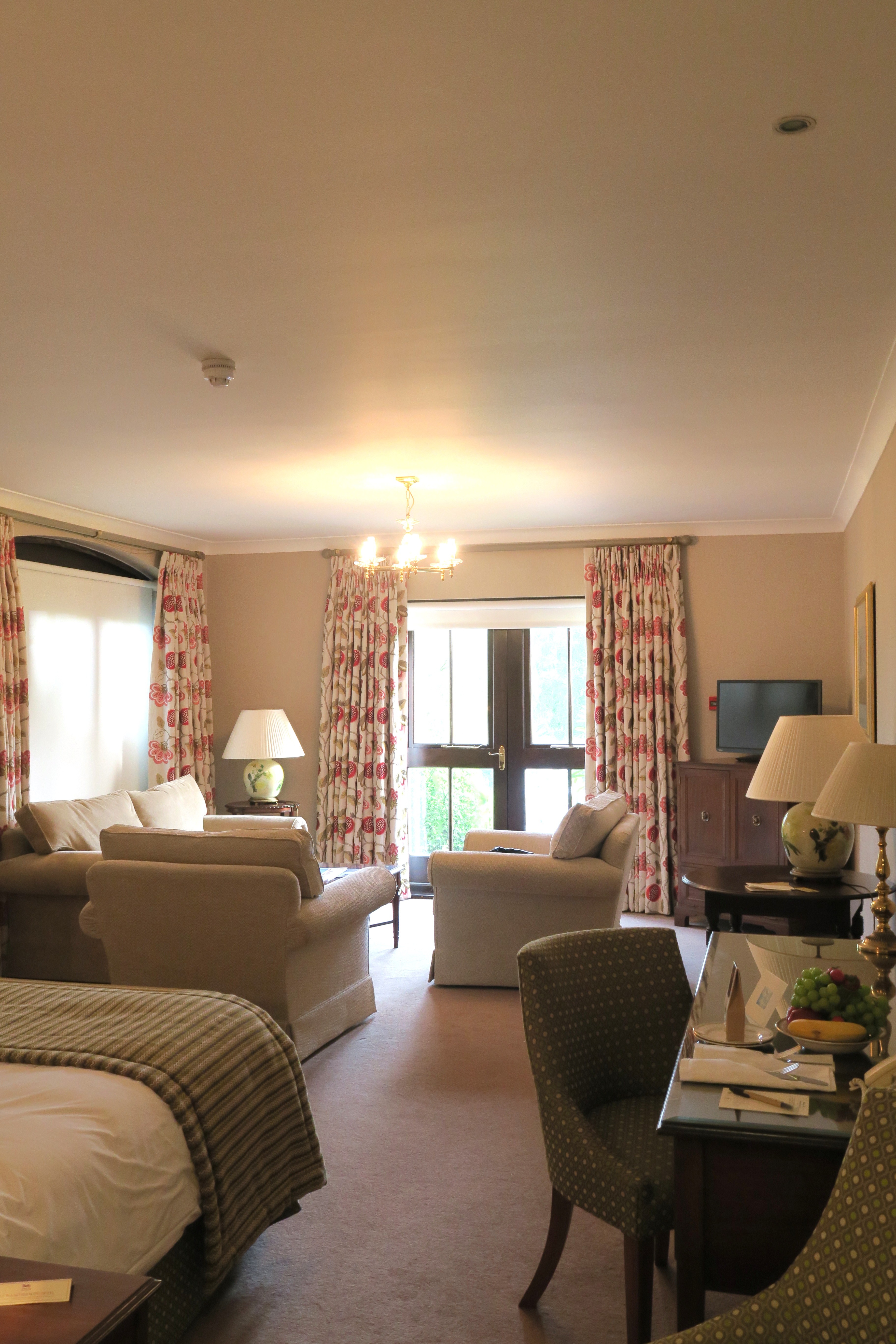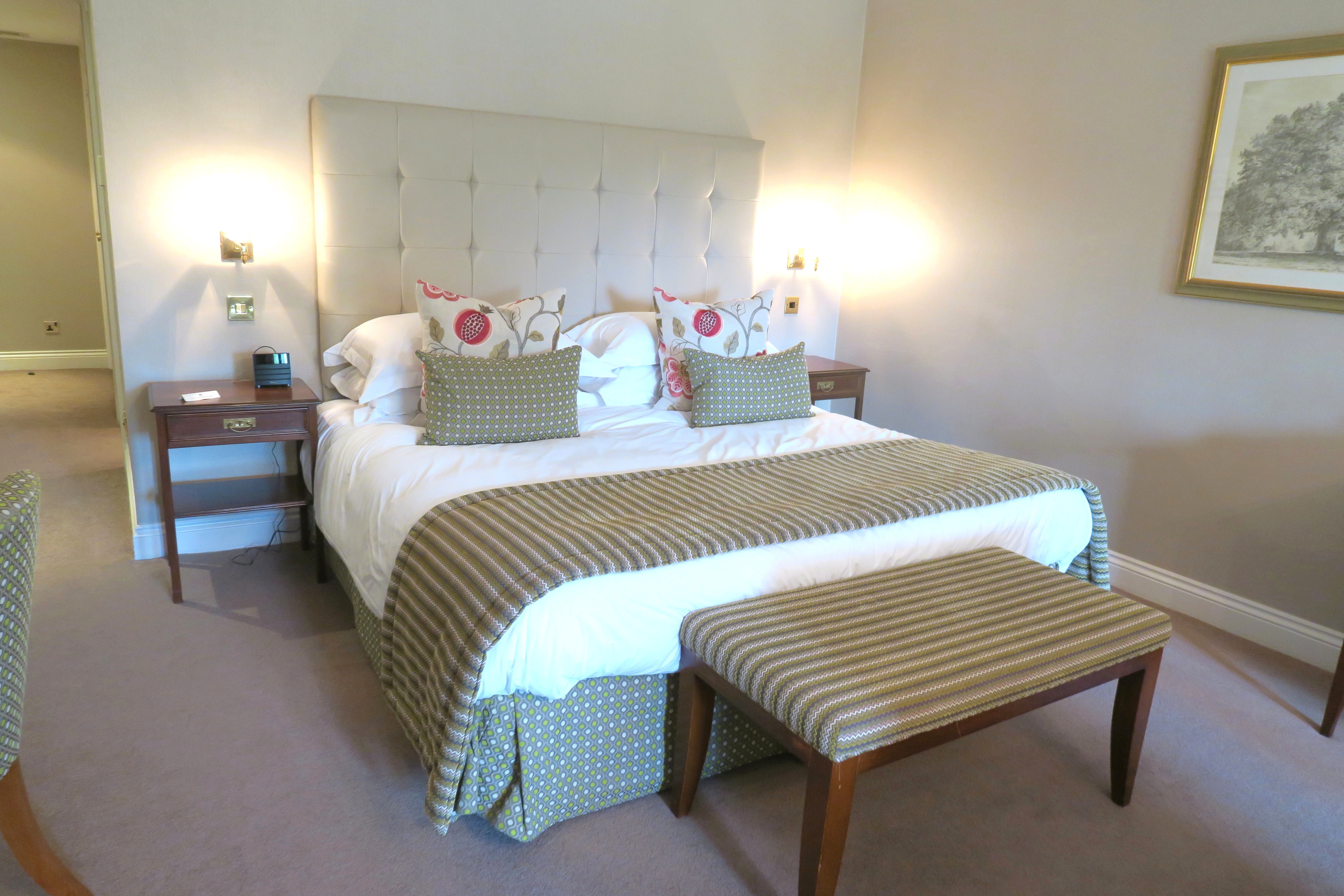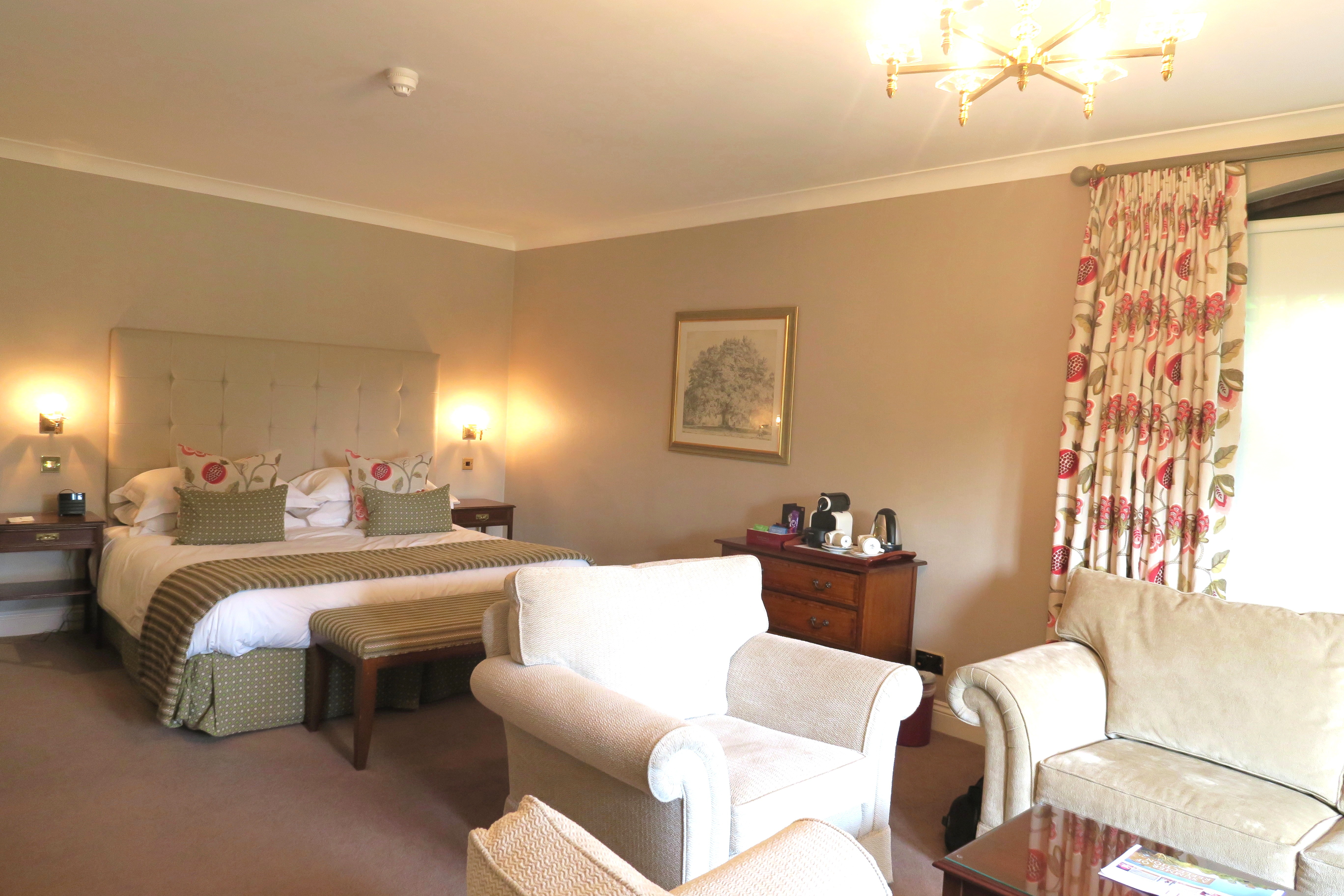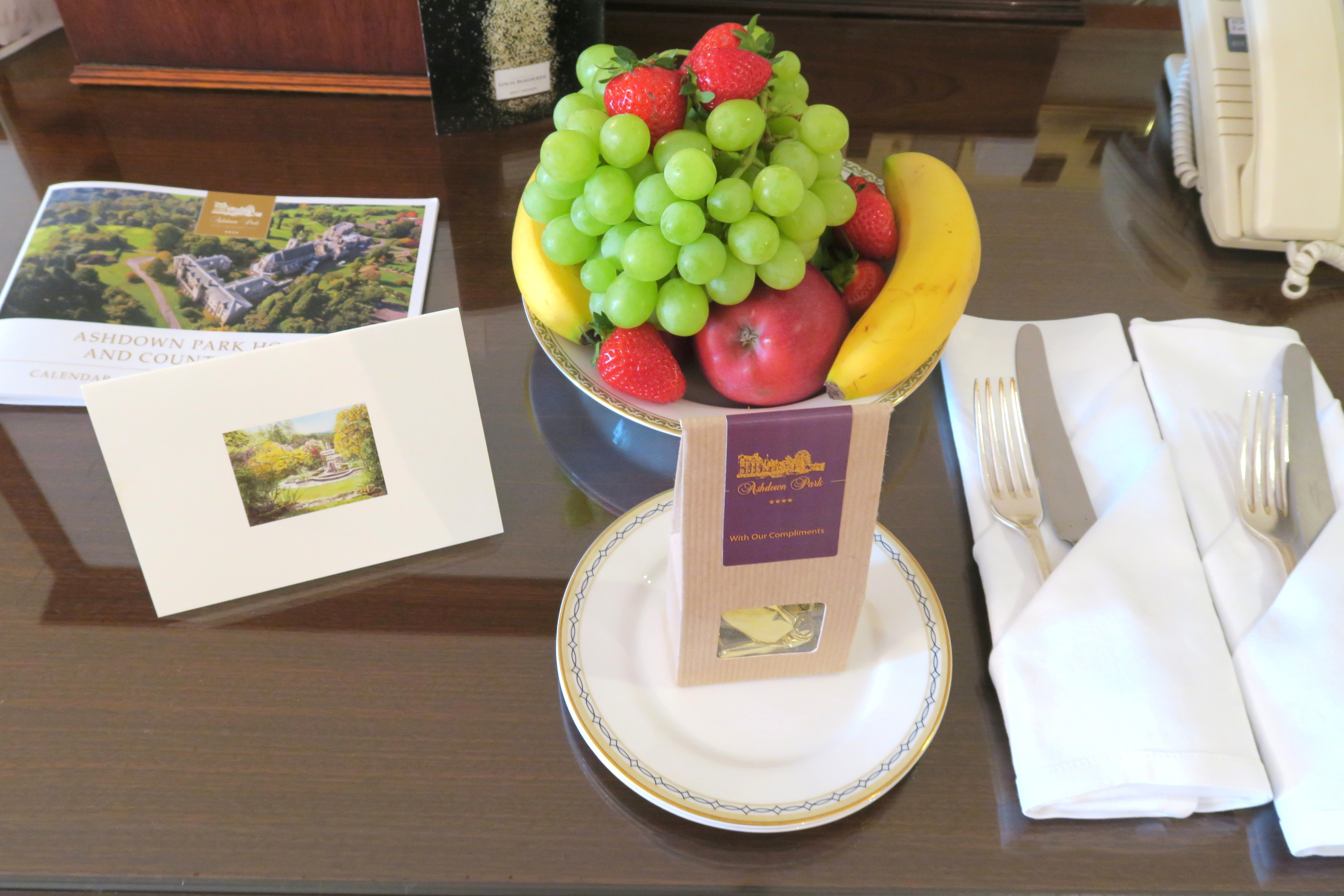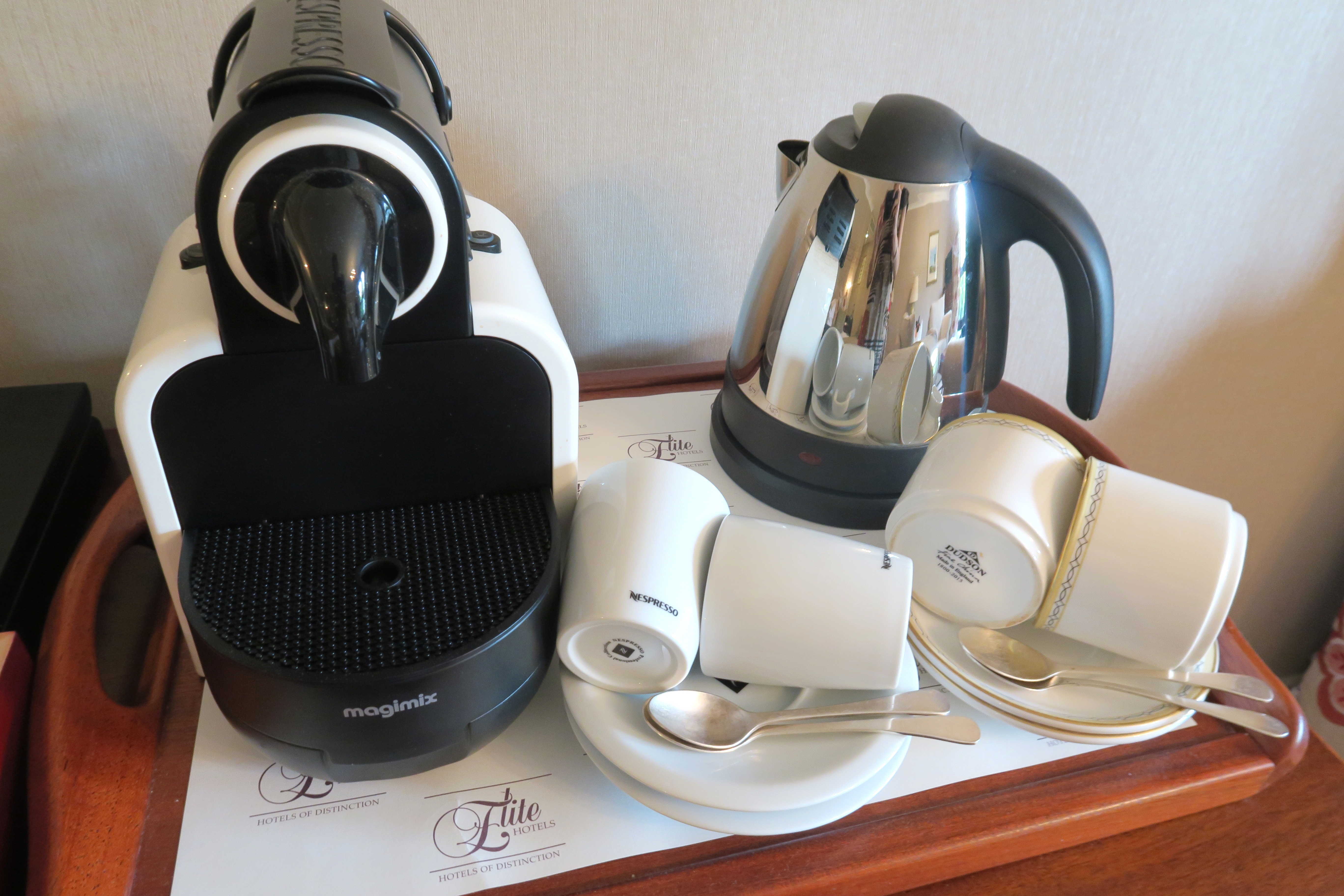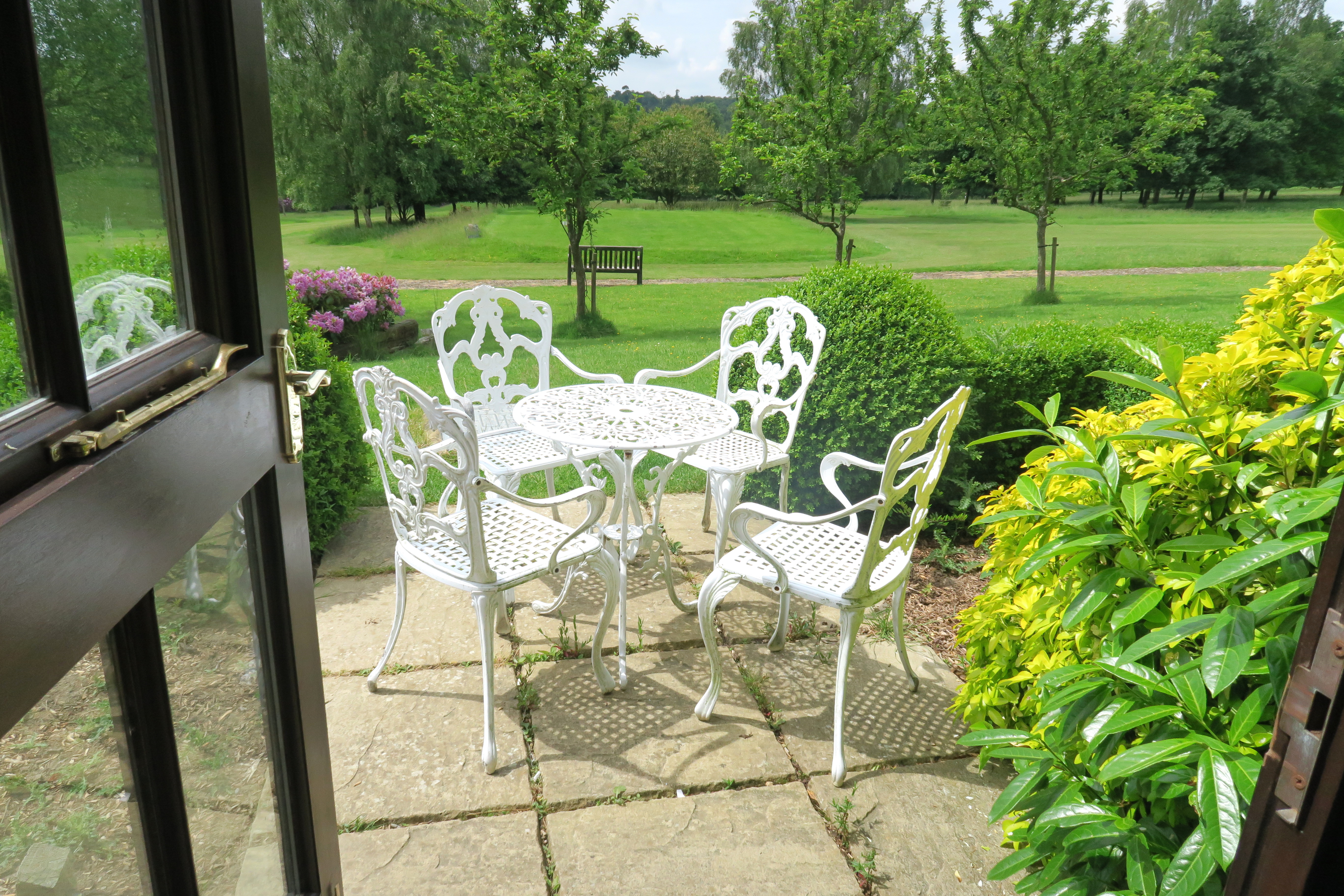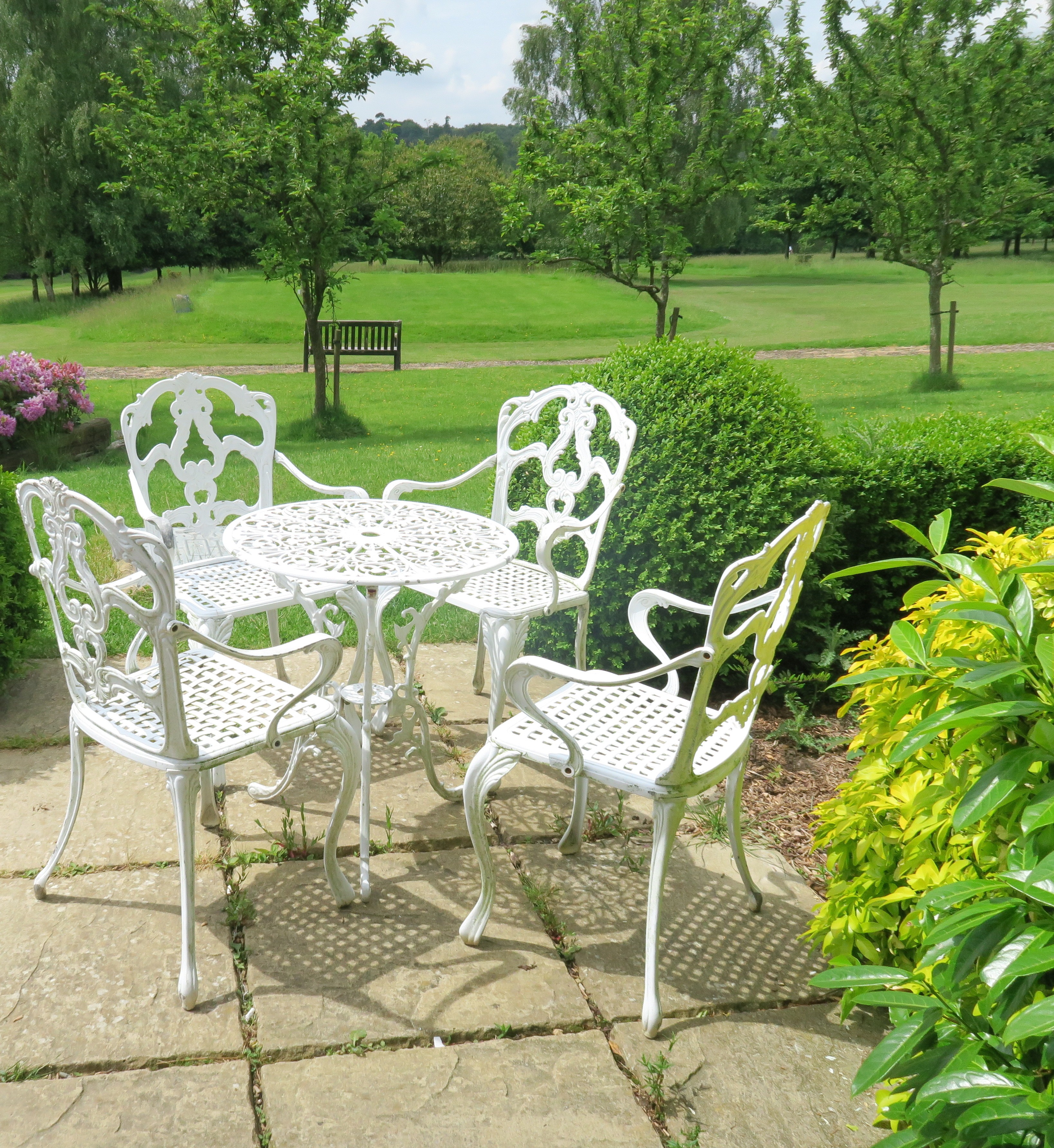 Fairway Studio Suite
We had the pleasure of staying in one of the spacious Fairway Studio Suites which are approximately 50-60 square meters in size. The suites are adjacent to the Country Club and overlook the beautiful grounds and golf course, and a short walk away from the main hotel.
Our room was luxurious and presentable with a king sized bed and a large seating area. The doors opened onto the patio giving direct access to the hotel grounds. A room with a view!
Management provided us with a welcome box of fudge and a bowl of fresh fruit which was a lovely treat and a welcome note.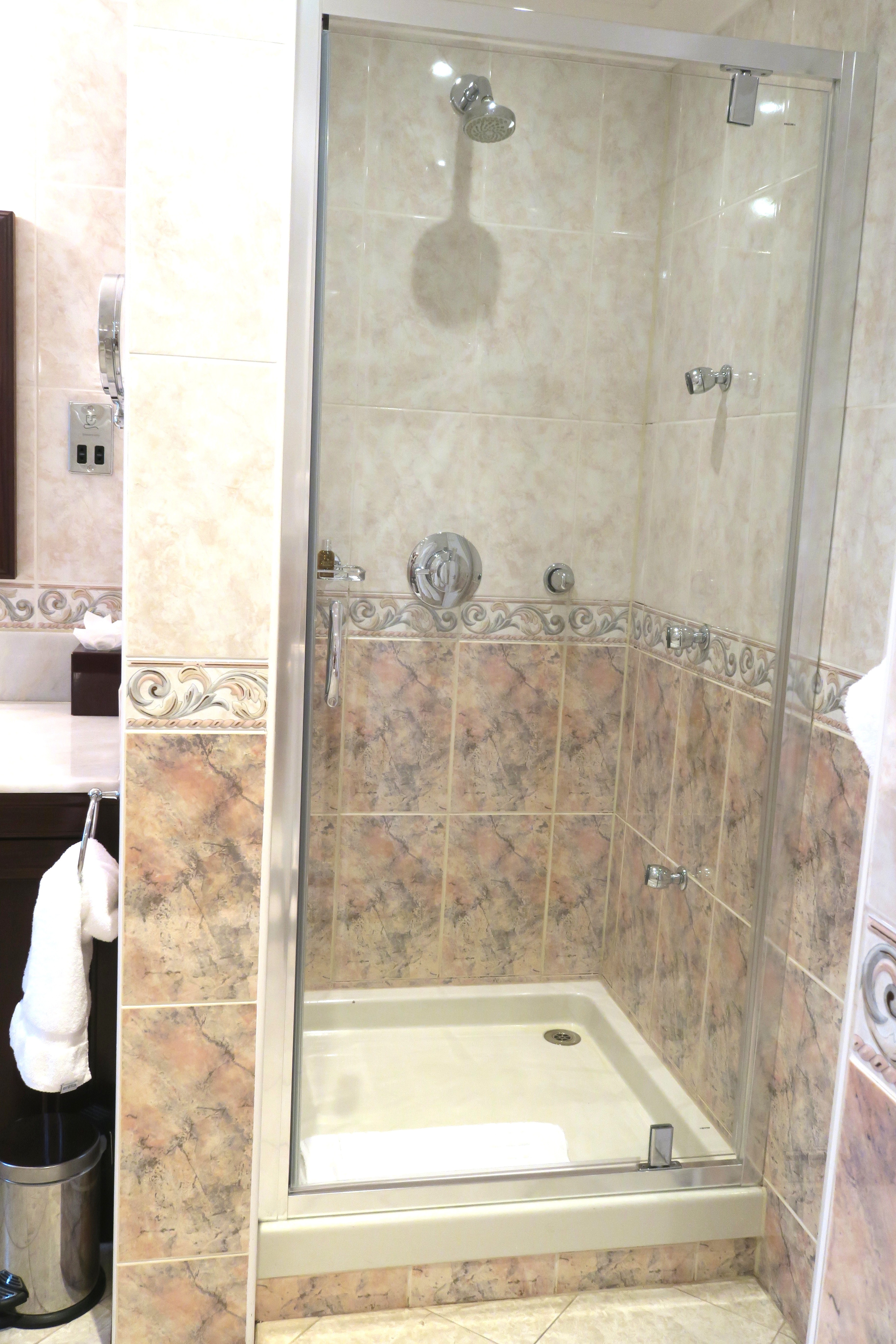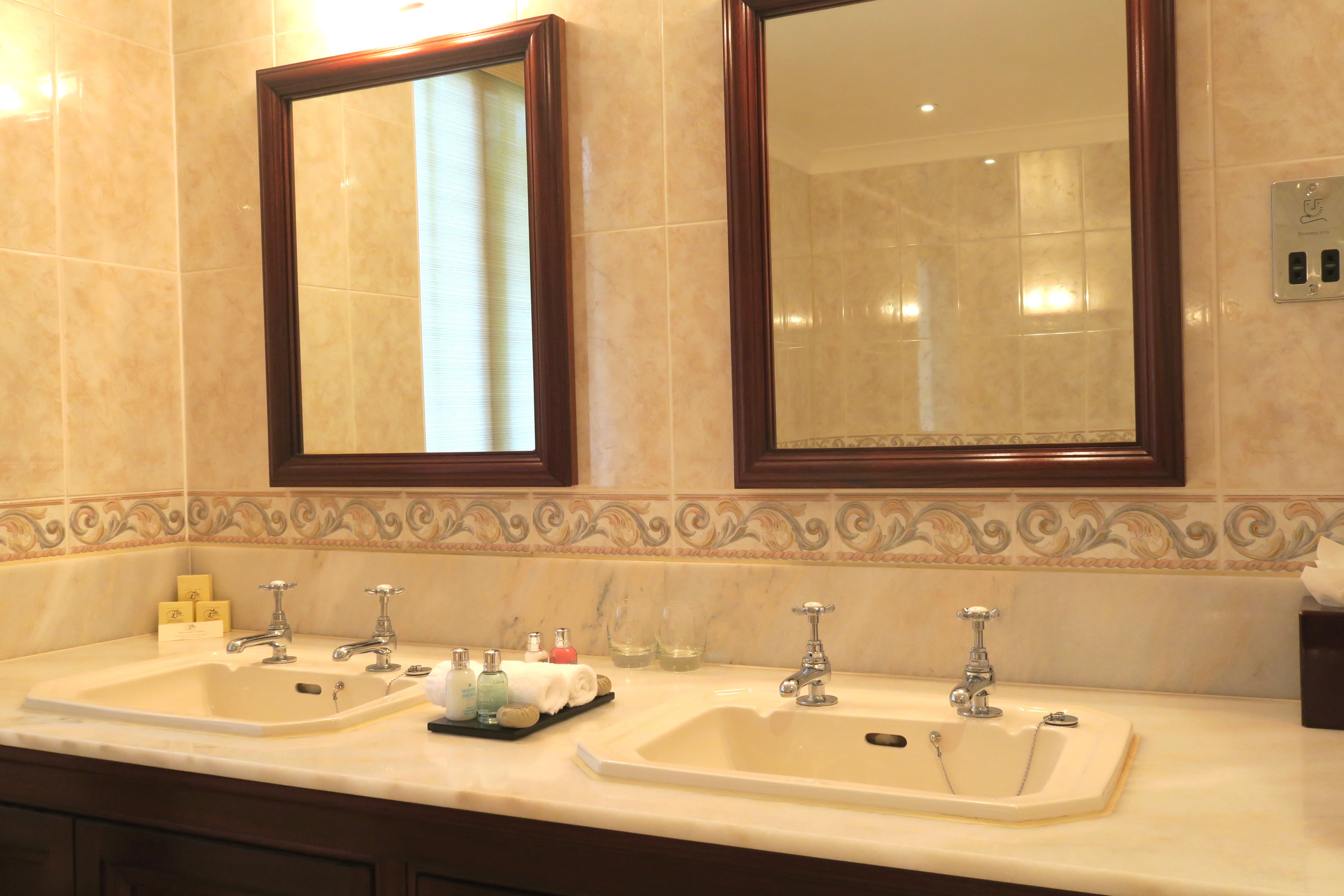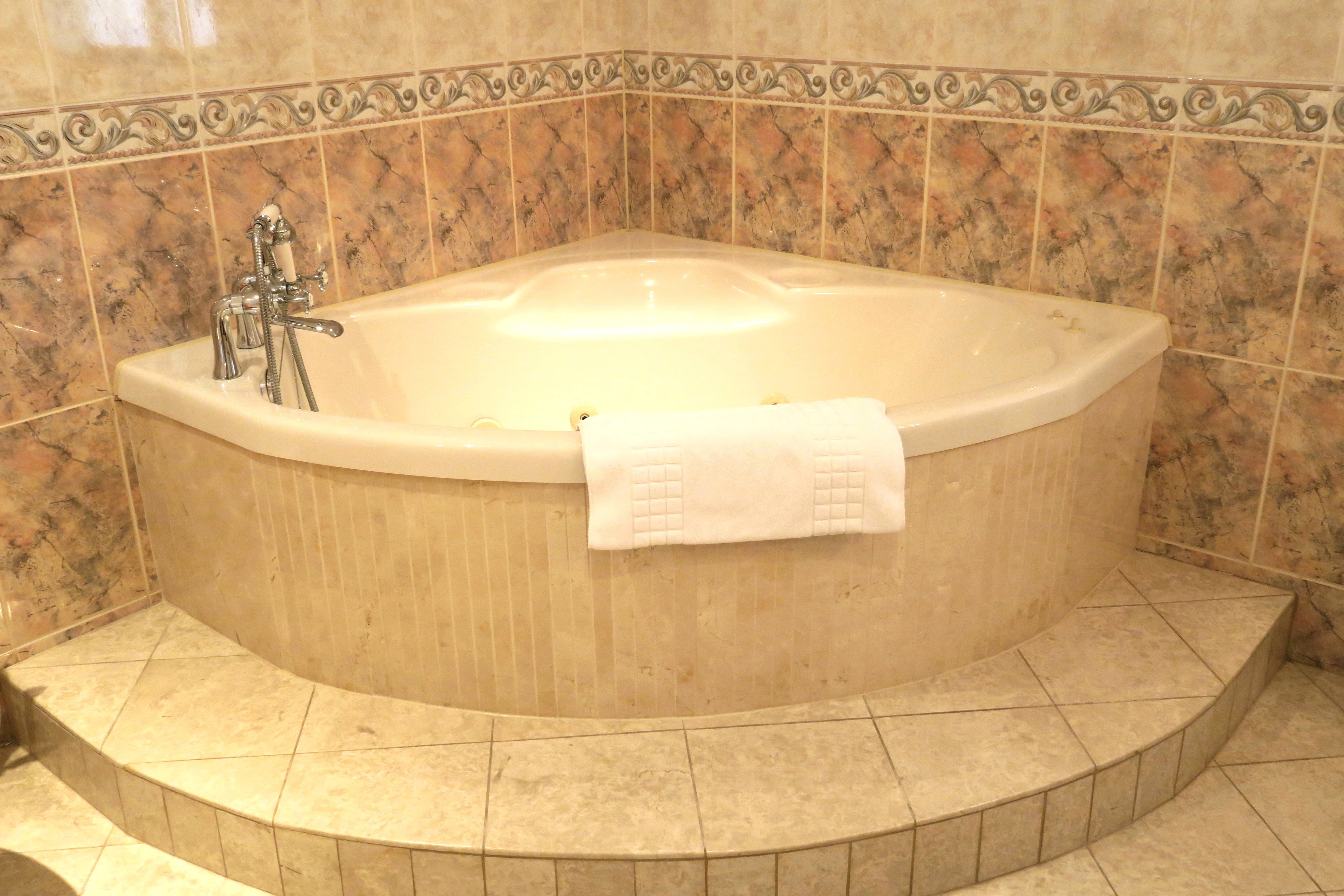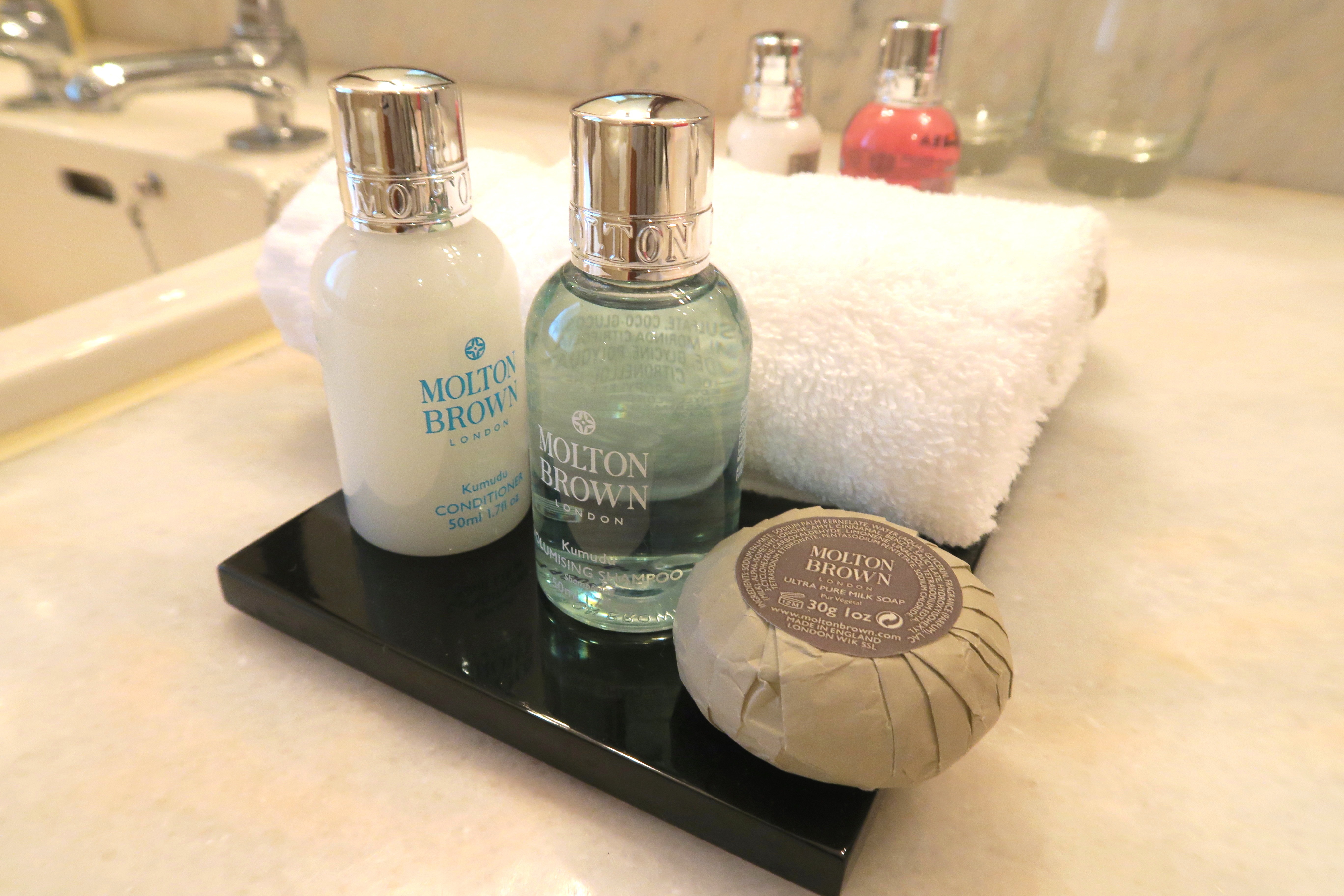 The luxurious en-suite bathrooms were spacious providing two sinks, a shower and a whirlpool jacuzzi bathtub!
There was a selection of Molton Brown luxury toiletries which of course being a fan of beauty products I appreciated 🙂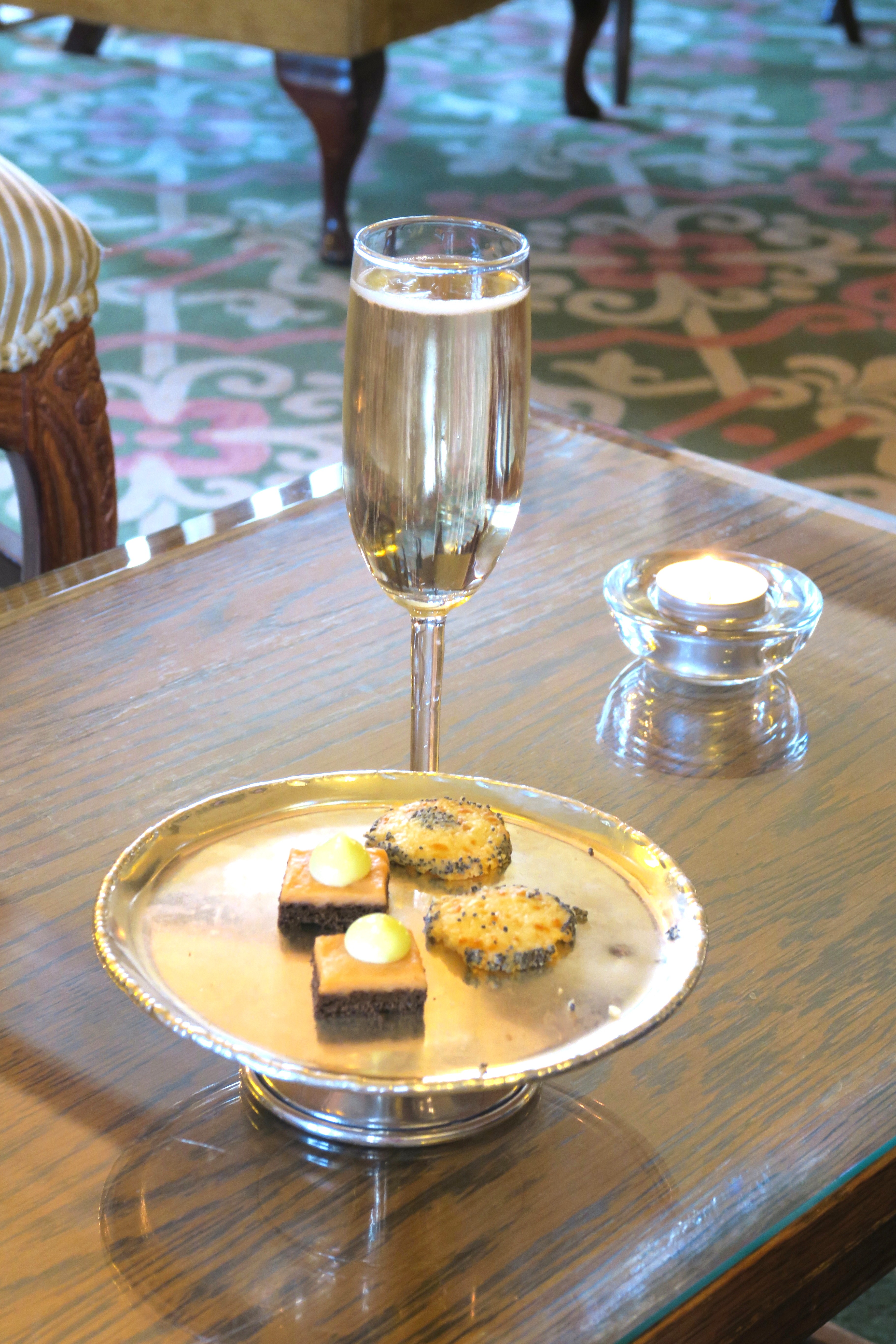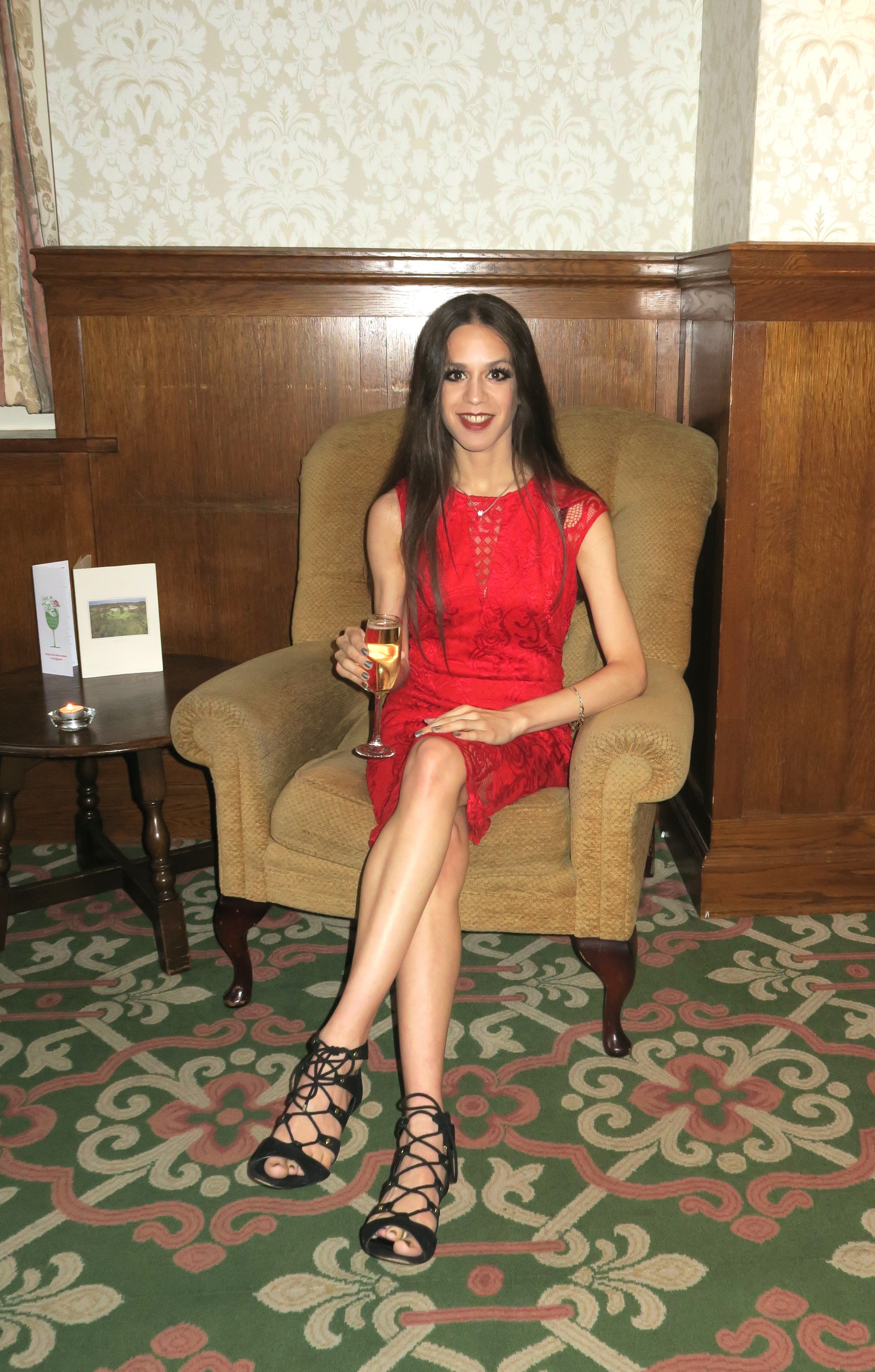 Dining at Anderida Restaurant
We were welcomed into the Anderida Restaurant bar with a glass of velvety champagne and tasty canapés to enjoy before dinner,  we were provided with menus to look at before being shown to our table.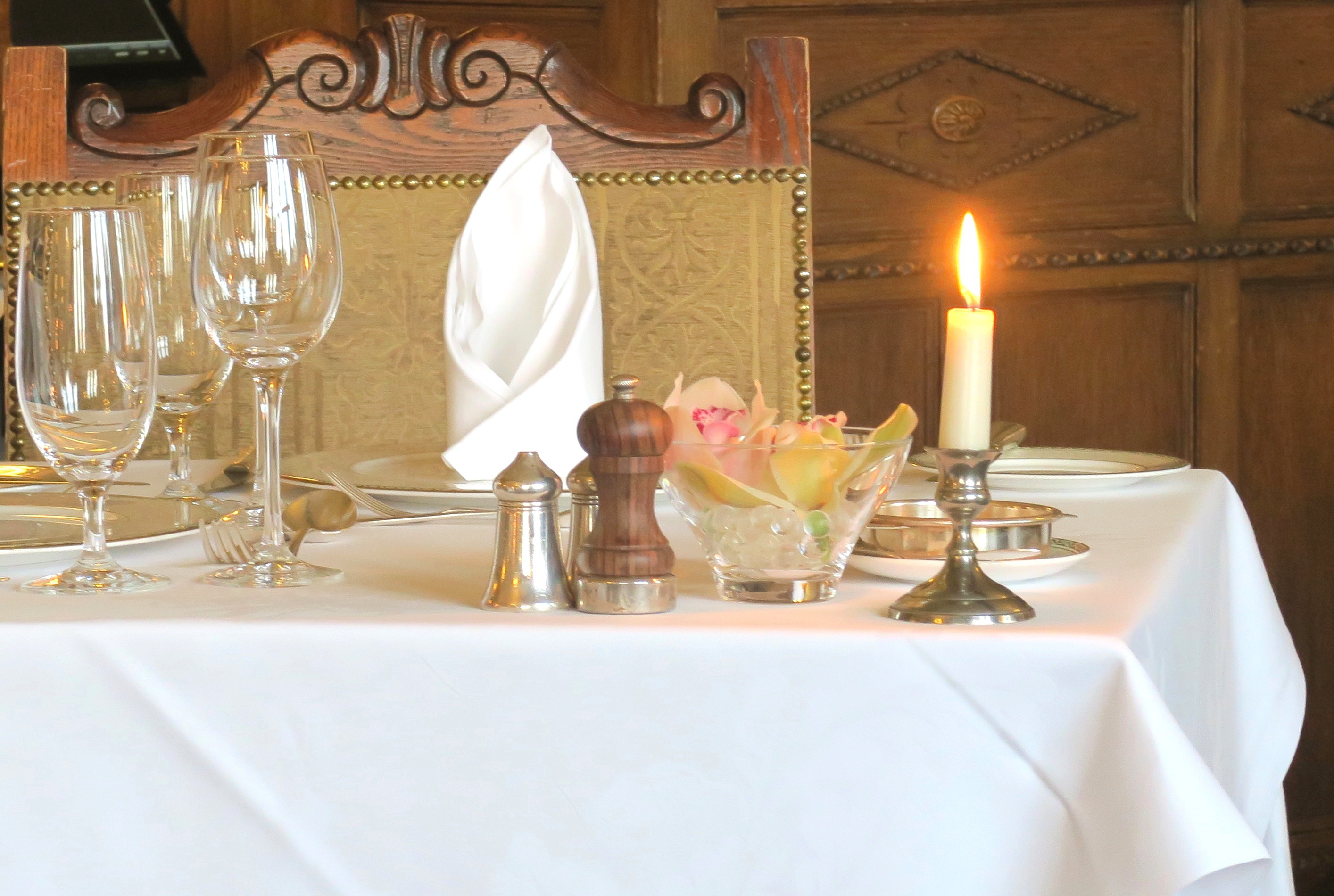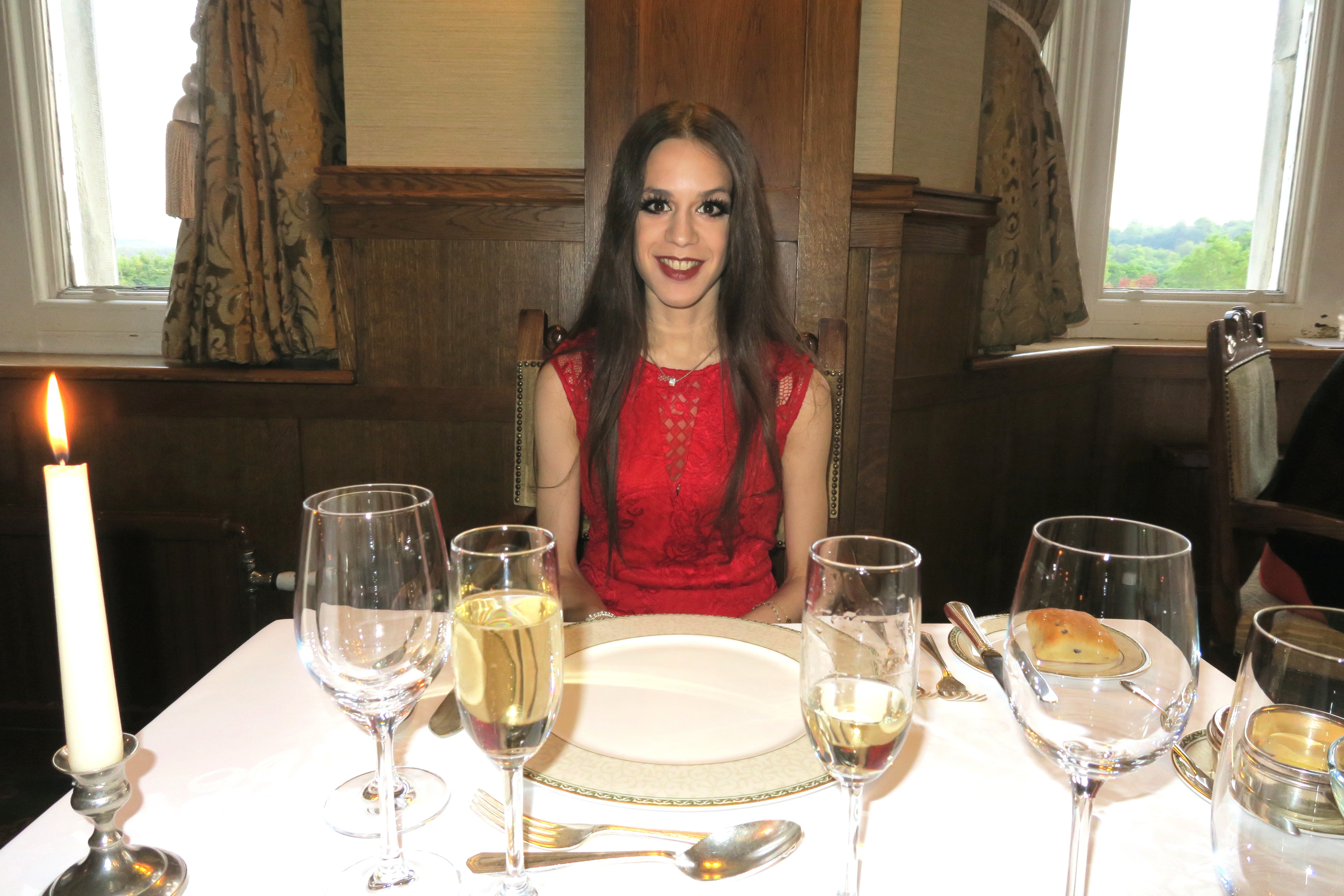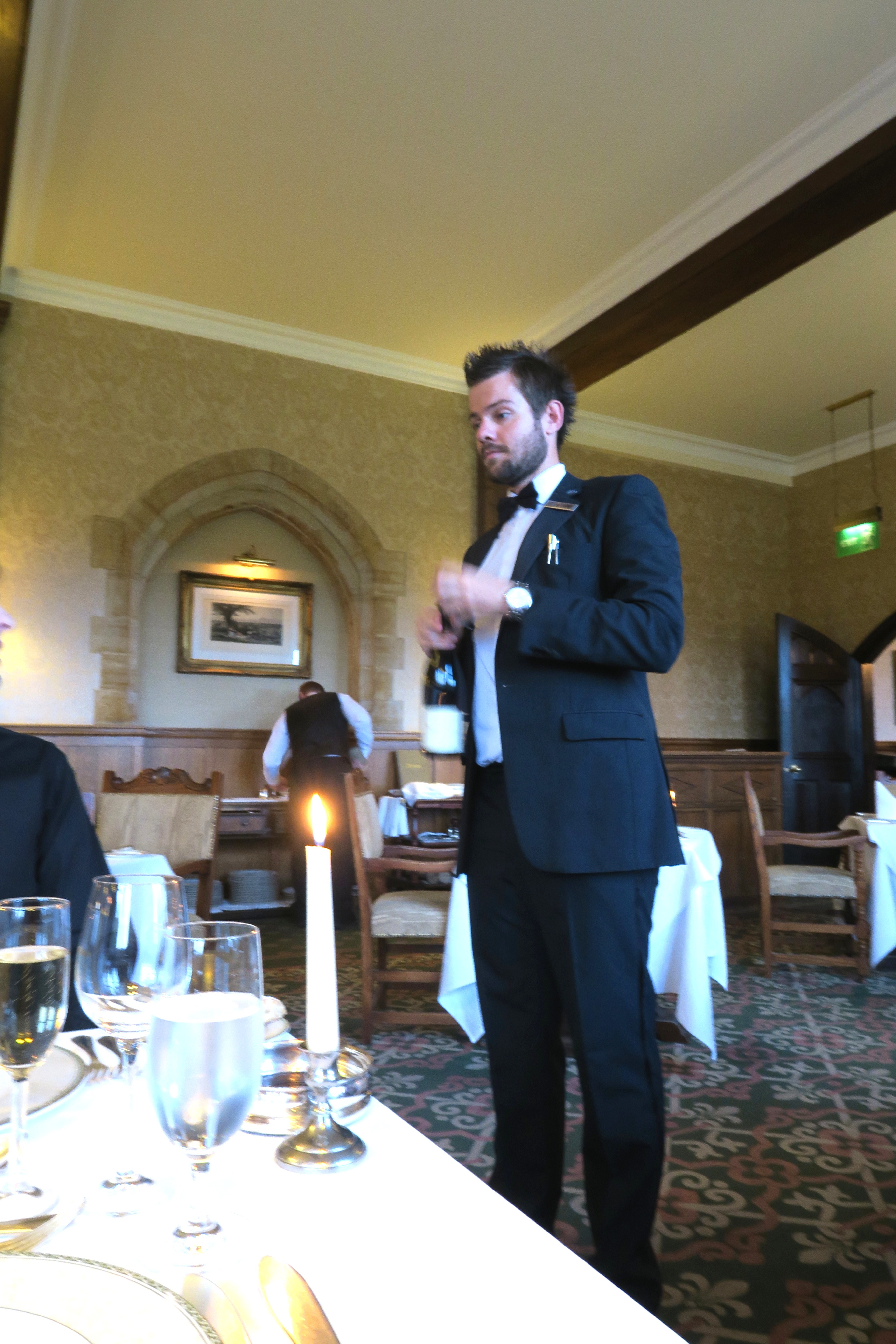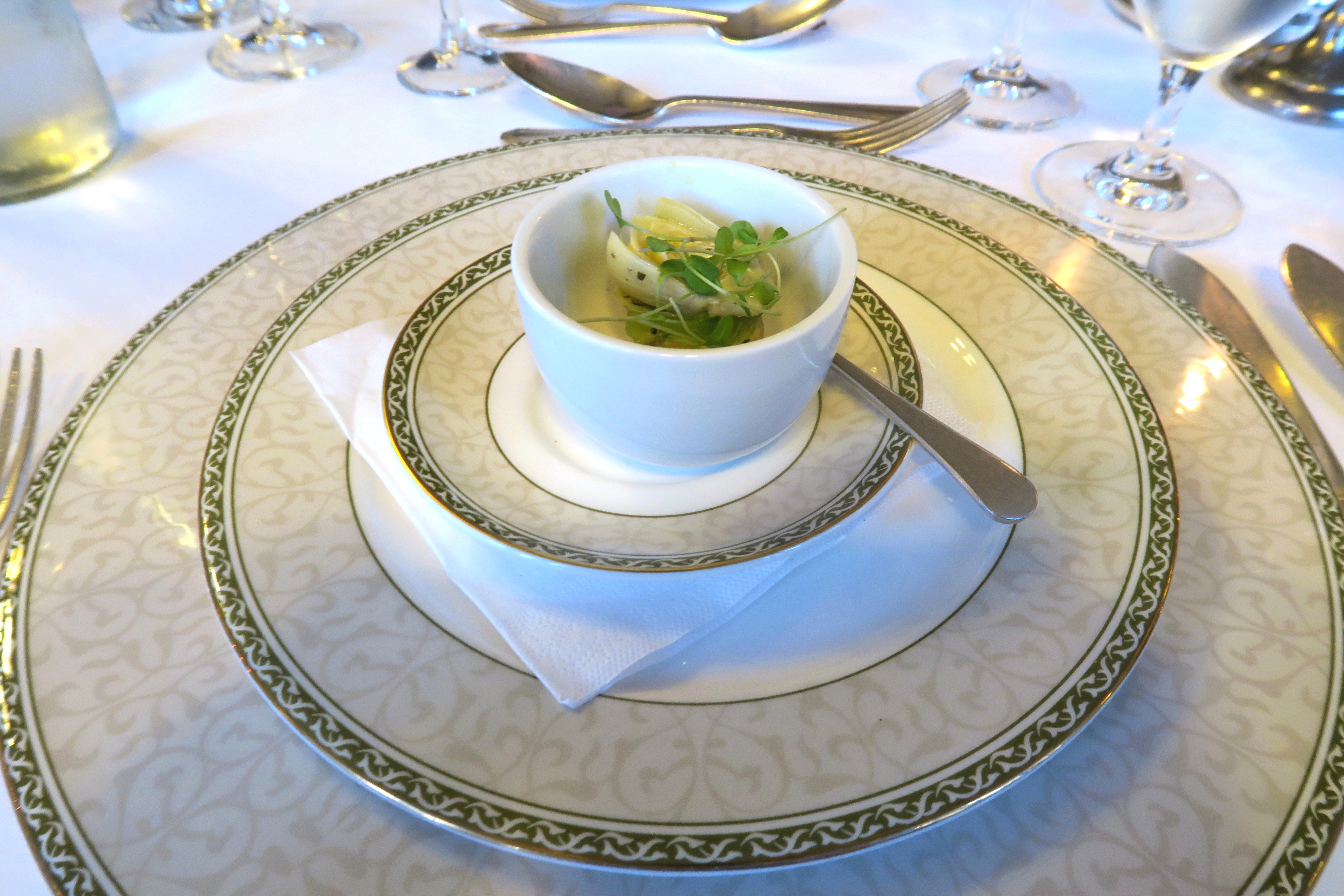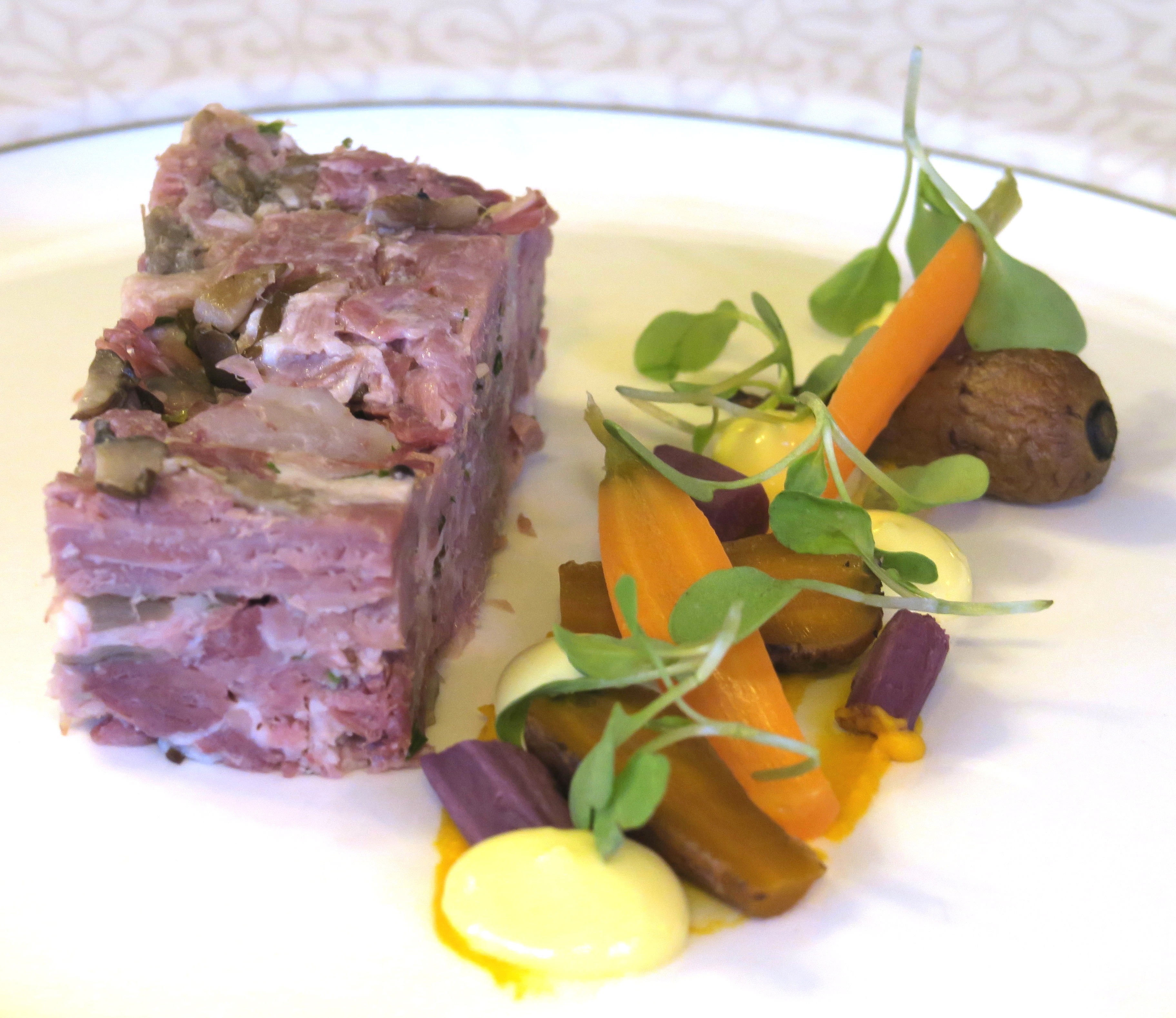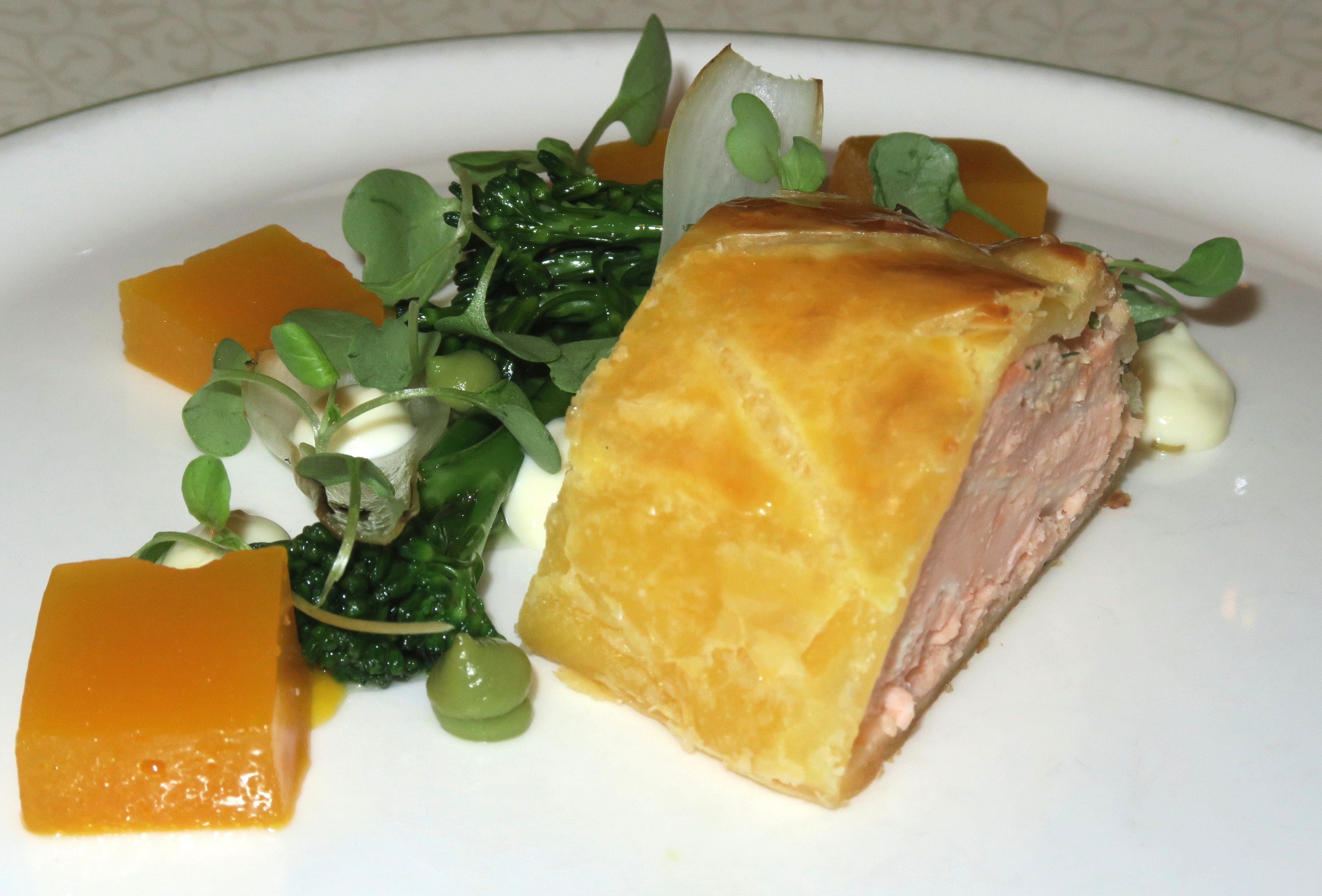 Pressing of Ham Hock
Carrot Purée, Baby Carrot, Salsify, Mustard Mayonnaise
Salmon En Croute
Passion Fruit Jelly, Baby Gem Roasted Spring Onion
Before our starters arrived we enjoyed a delicate salmon and spring onion amuse bouche. My partner has the Pressing of Ham Hock and I opted for the Salmon En Croute.
The sweetness of the passion fruit jelly complimented the salmon encased in a moorish buttery pastry. The ham was moorish and teamed well with the mustard mayonnaise. The flavour combing was really impressive.
Our Sommelier recommended a bottle of Domaine Coillot Bourgogne Pinot Noir which is a beautiful mix of dark and red fruits which works nicely with fish and red meat.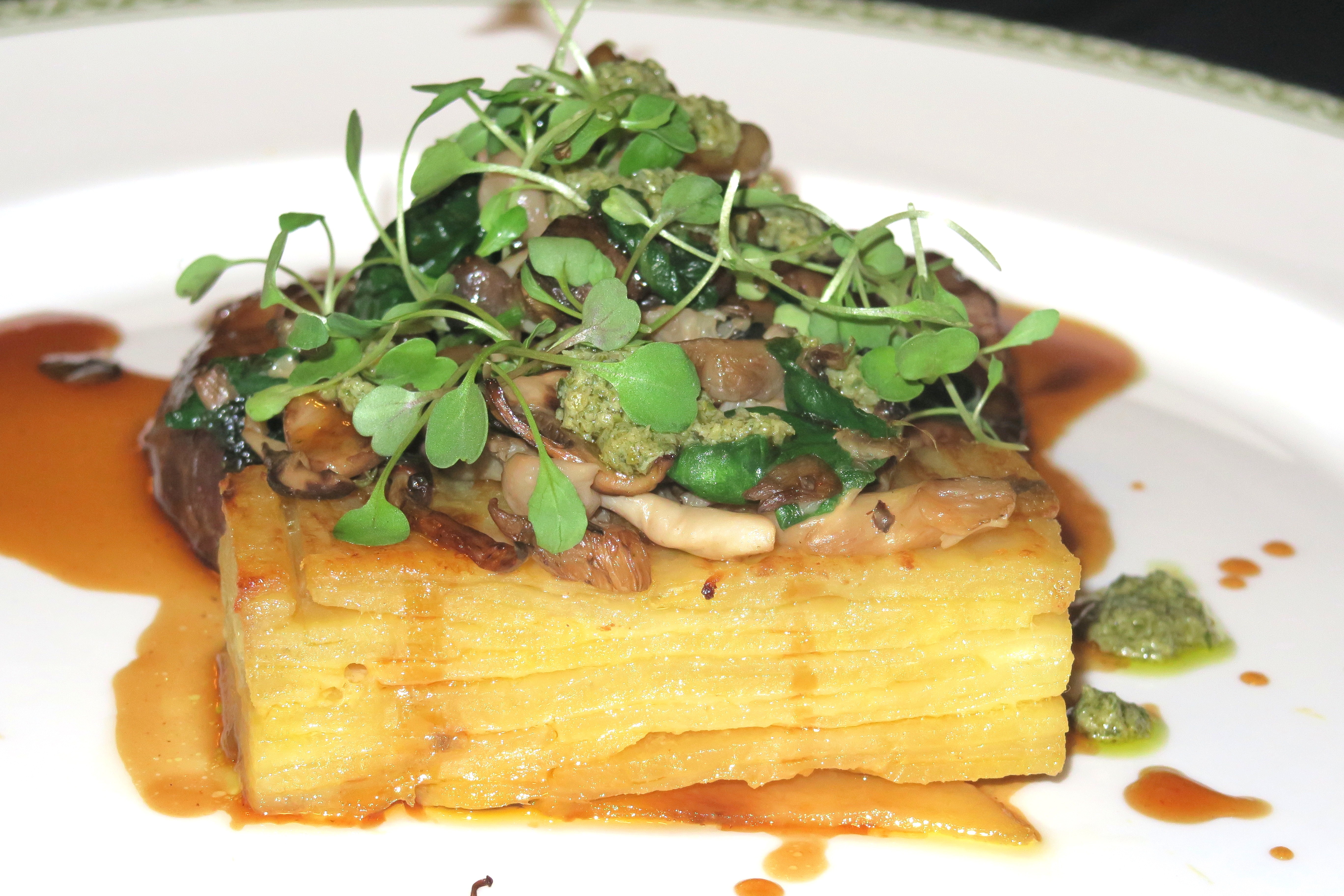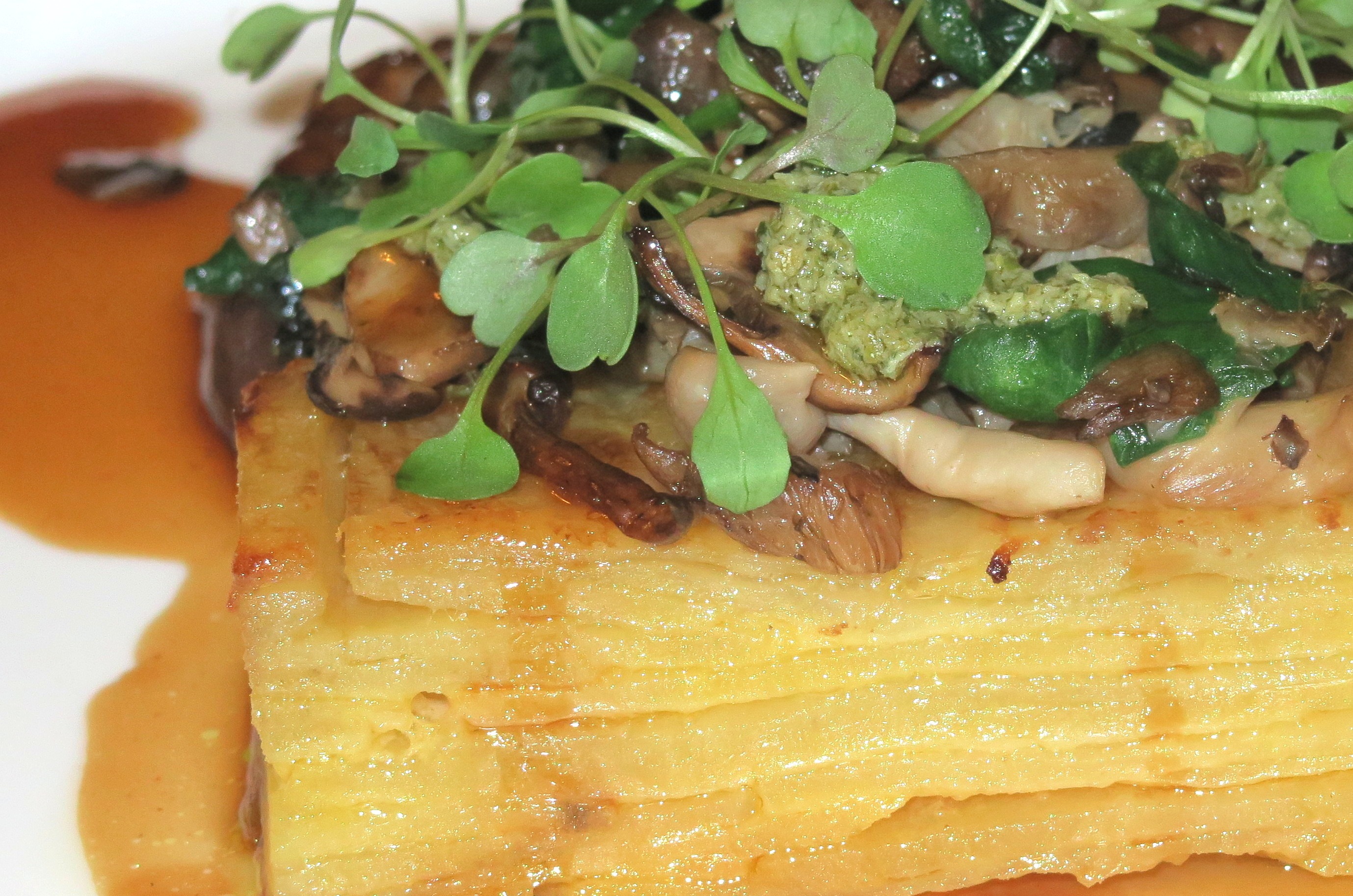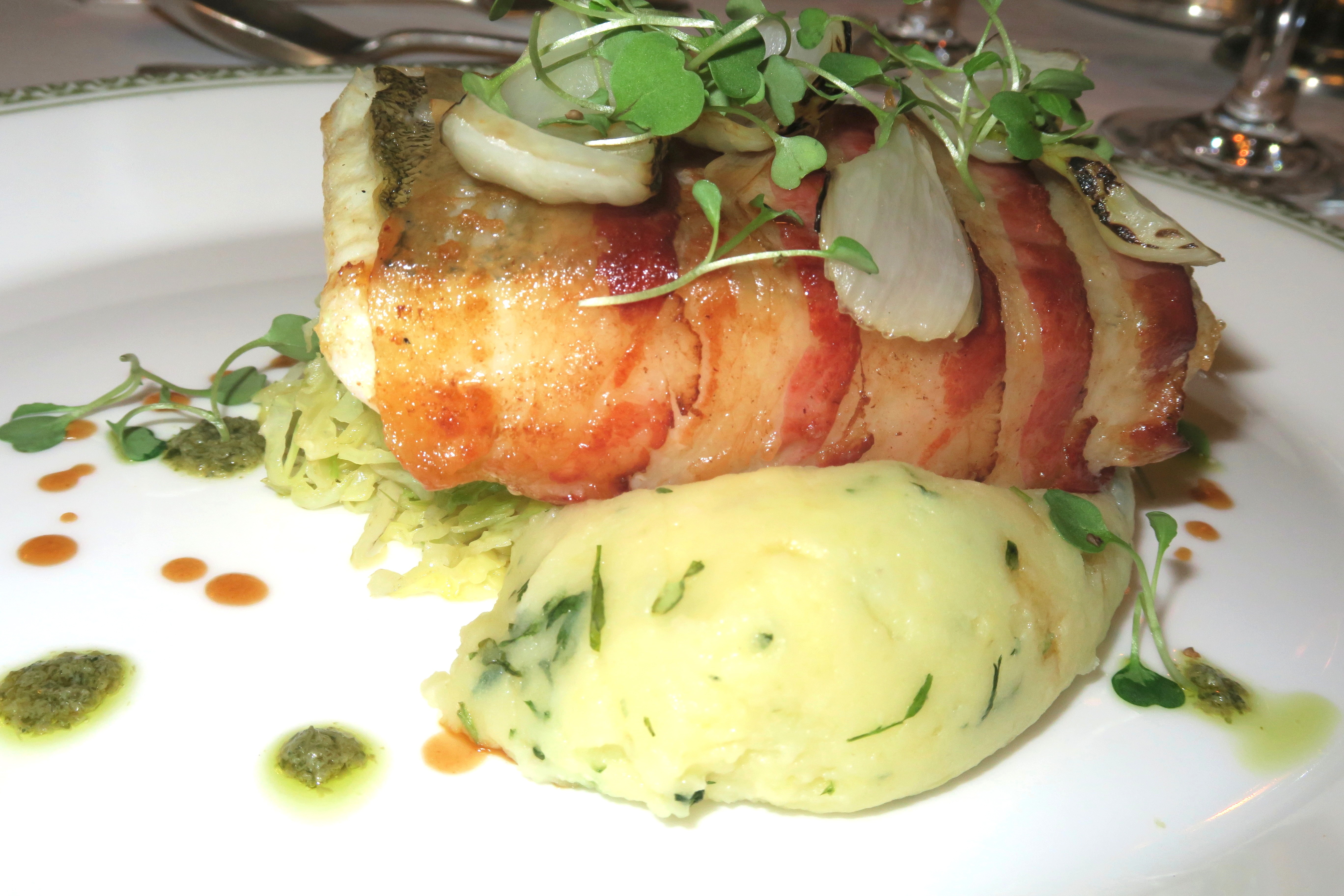 Poached and Roasted Beef Sirloin
Dauphinoise Potato, Spinach, Mushroom, Salsa Verdi
Roasted Pollock
Creamed Potato Savoy Cabbage, Roasted Fennel, Pancetta
The mains were incredibly moorish and the presentation of the dishes were superb. I opted for the Pollock and my partner enjoyed the Beef Sirloin. Talented Head Chef Andrew Wilson created these culinary delights.
Andrew and his team of 19 chefs are responsible for Ashdown Park's two AA Rosettes. He was a finalised in The Roux Scholarship and has worked at a number of Michelin starred restaurants. His talent shone through in the quality of his recipes, delicious!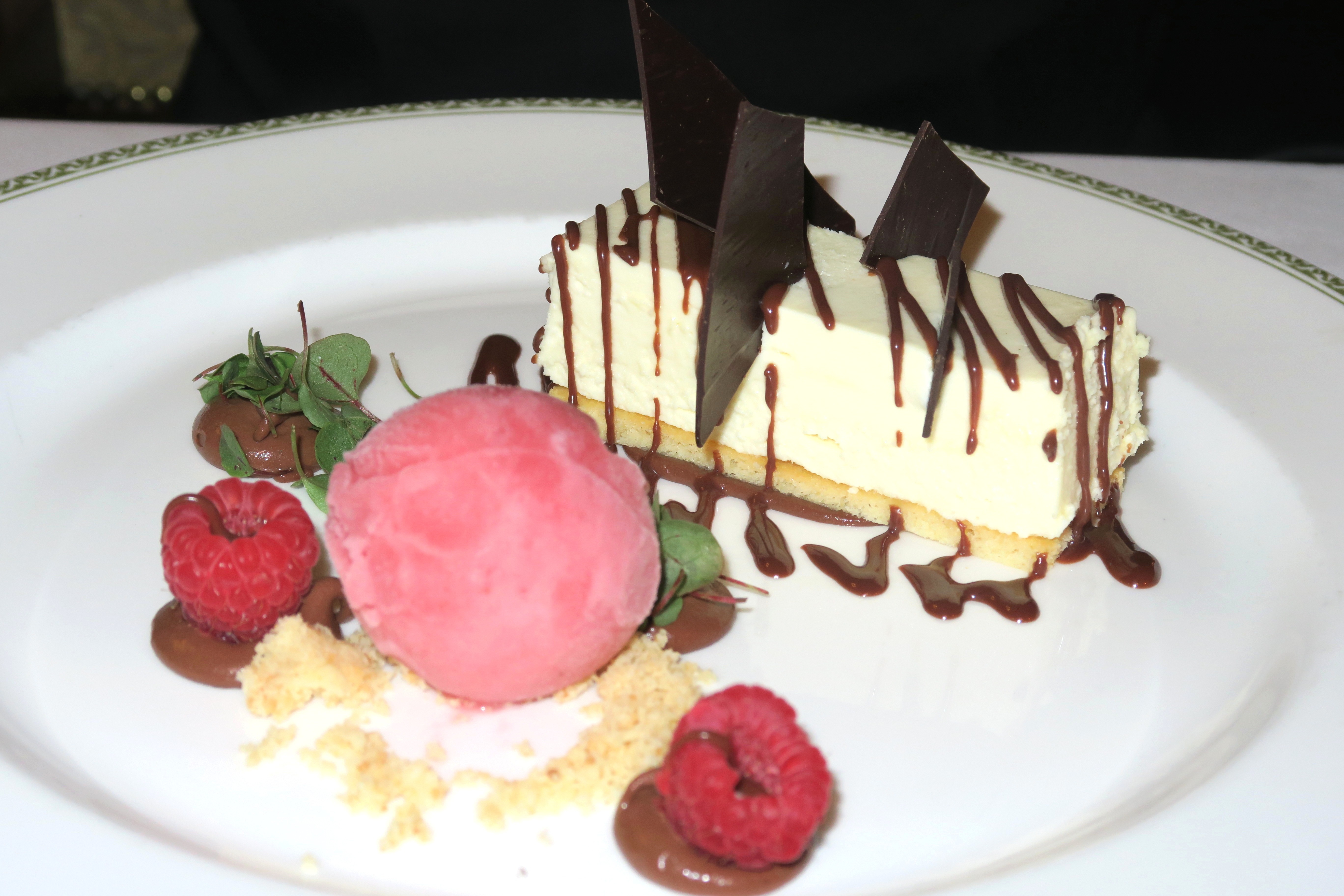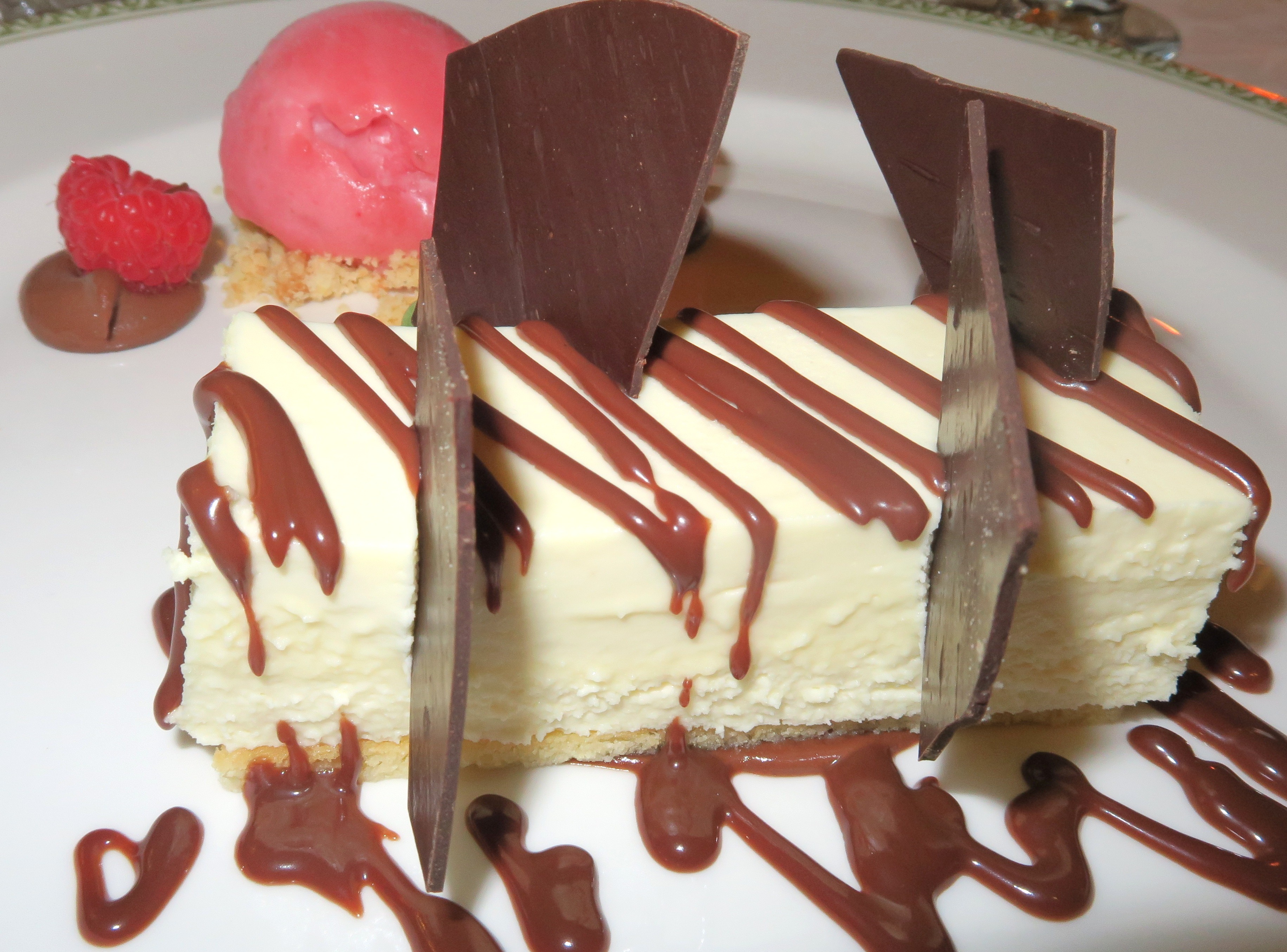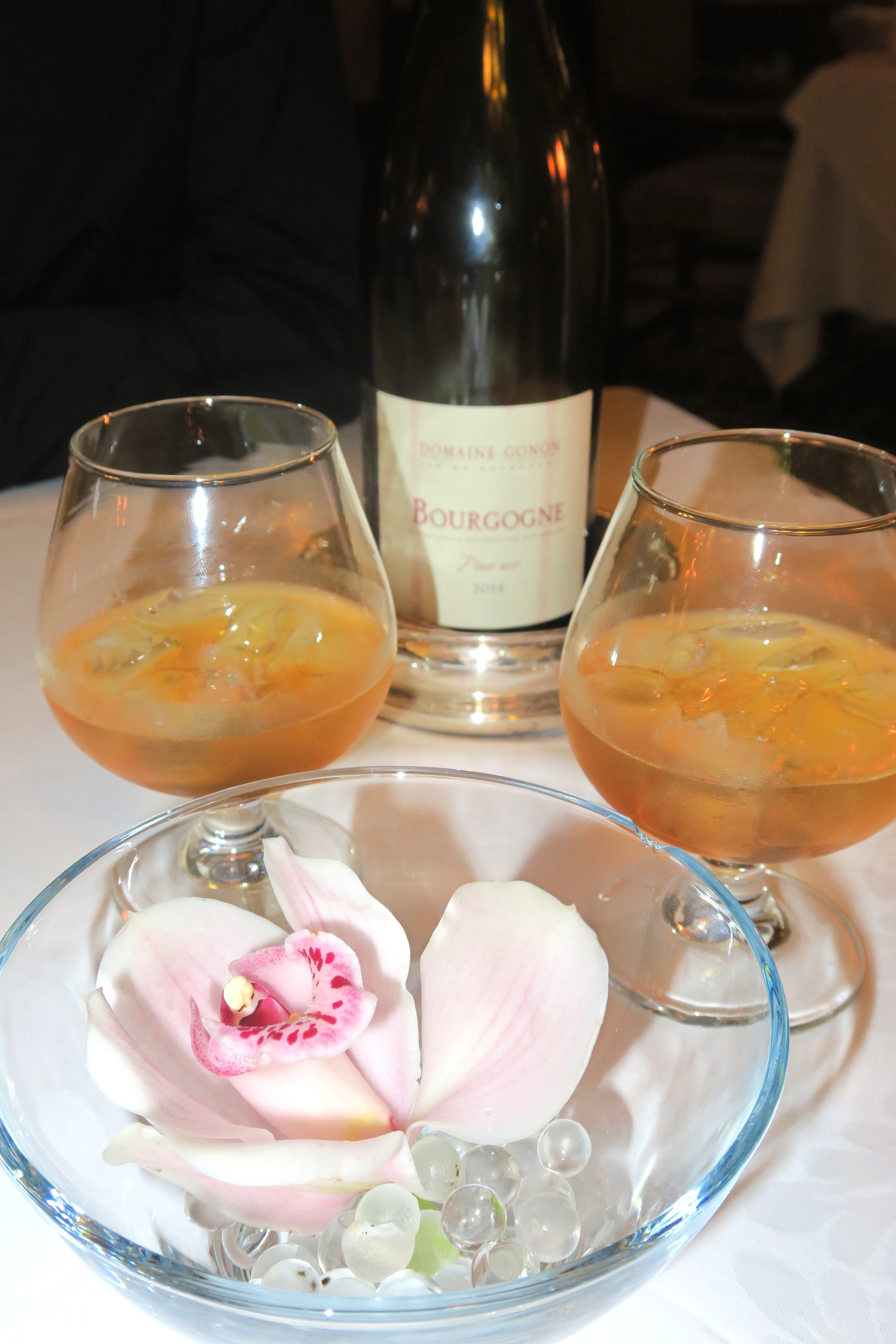 White Chocolate Mousse
Raspberries, Dark Chocolate Sauce
For dessert we both enjoyed the White Chocolate Mousse along with a Grand Marnier on ice. The mango sorbet and dark chocolate worked in harmony with the white chocolate.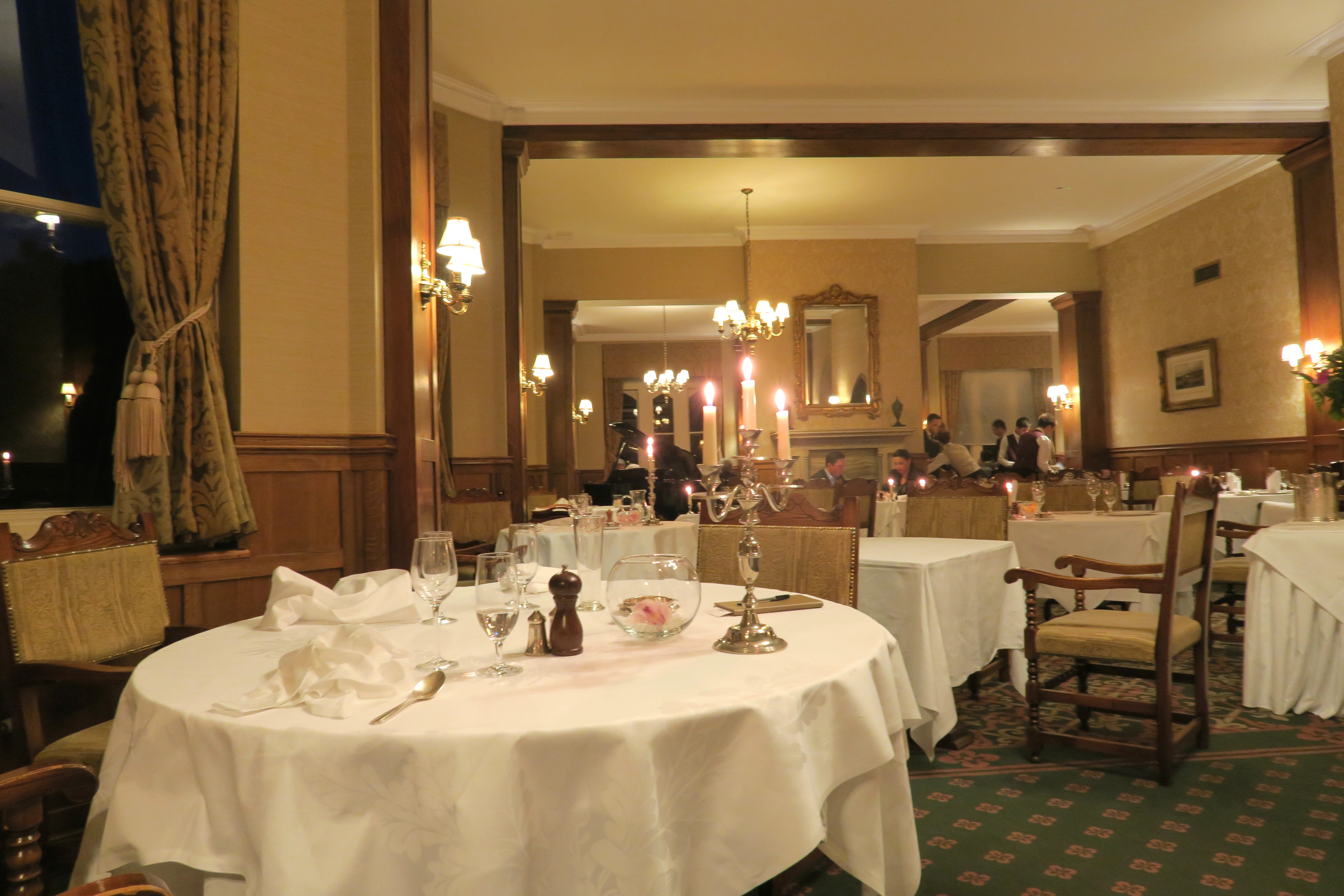 The Anderida Restaurant was a pleasure to dine it with its atmospheric atmosphere, listening to the grand piano during our meal was a lovely touch.
The decor was perhaps a little dated and could do with a modernised re-vamp, aside from that it was incredibly sophisticated, grand and relaxing. Enjoying dinner whilst listening to a pianist playing the Grand Piano was a treat! It was wonderful to play the piano myself too.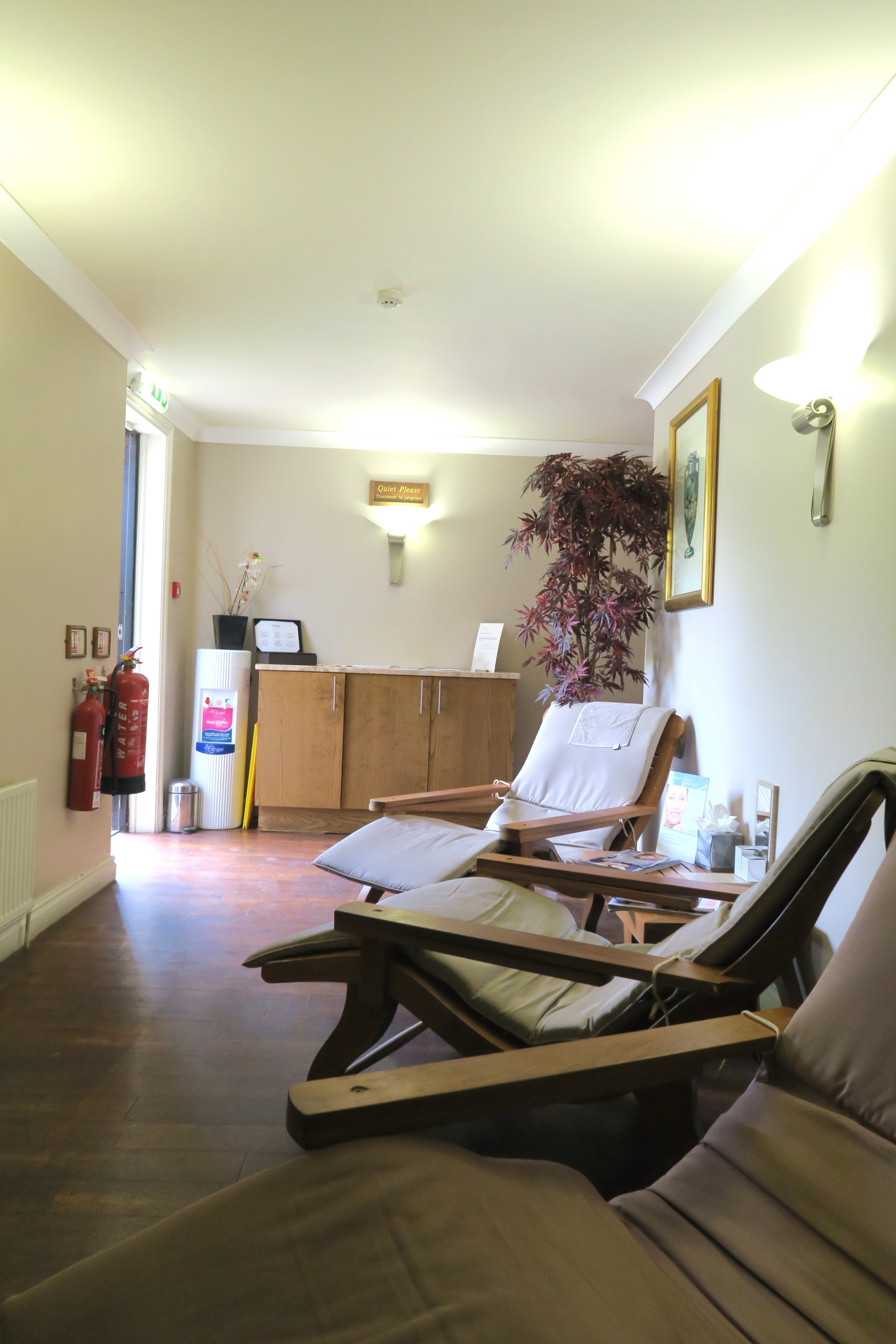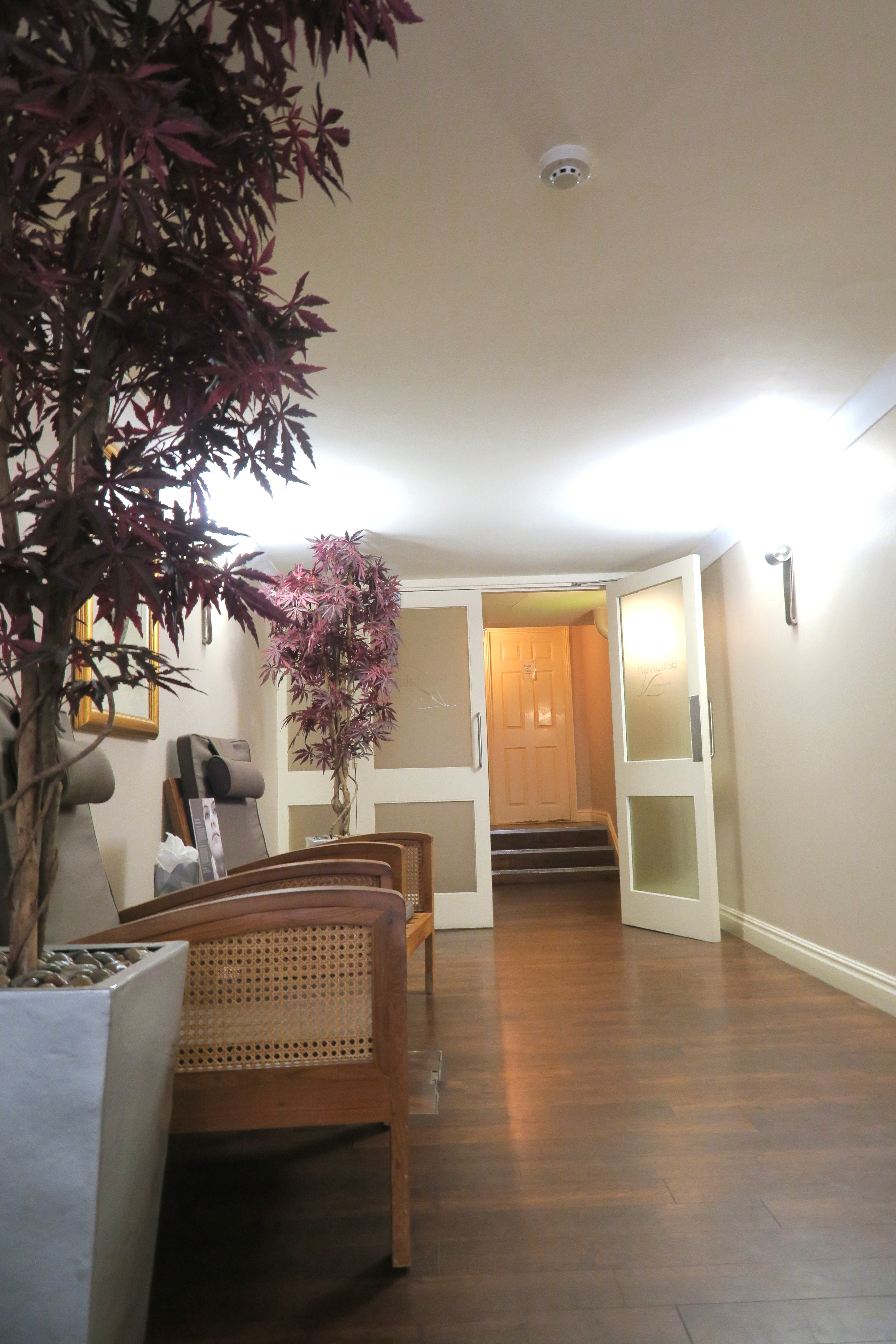 After a relaxing nights sleep my blog partner and I booked into the Ashdown Park Spa which was situated right next to our suite.
I opted for The Classic Body Massage. The massage was incredible and I asked my experienced therapist to focus on my back and shoulders.
My masseuse de-knotted all the tension in my back, shoulder and neck muscles and worked hard to relax muscles all over my body.
As I work out regularly this massage really was needed.
My partner enjoyed the VitaMan Express Facial which included a deep cleanse, exfoliation and nourishing masque.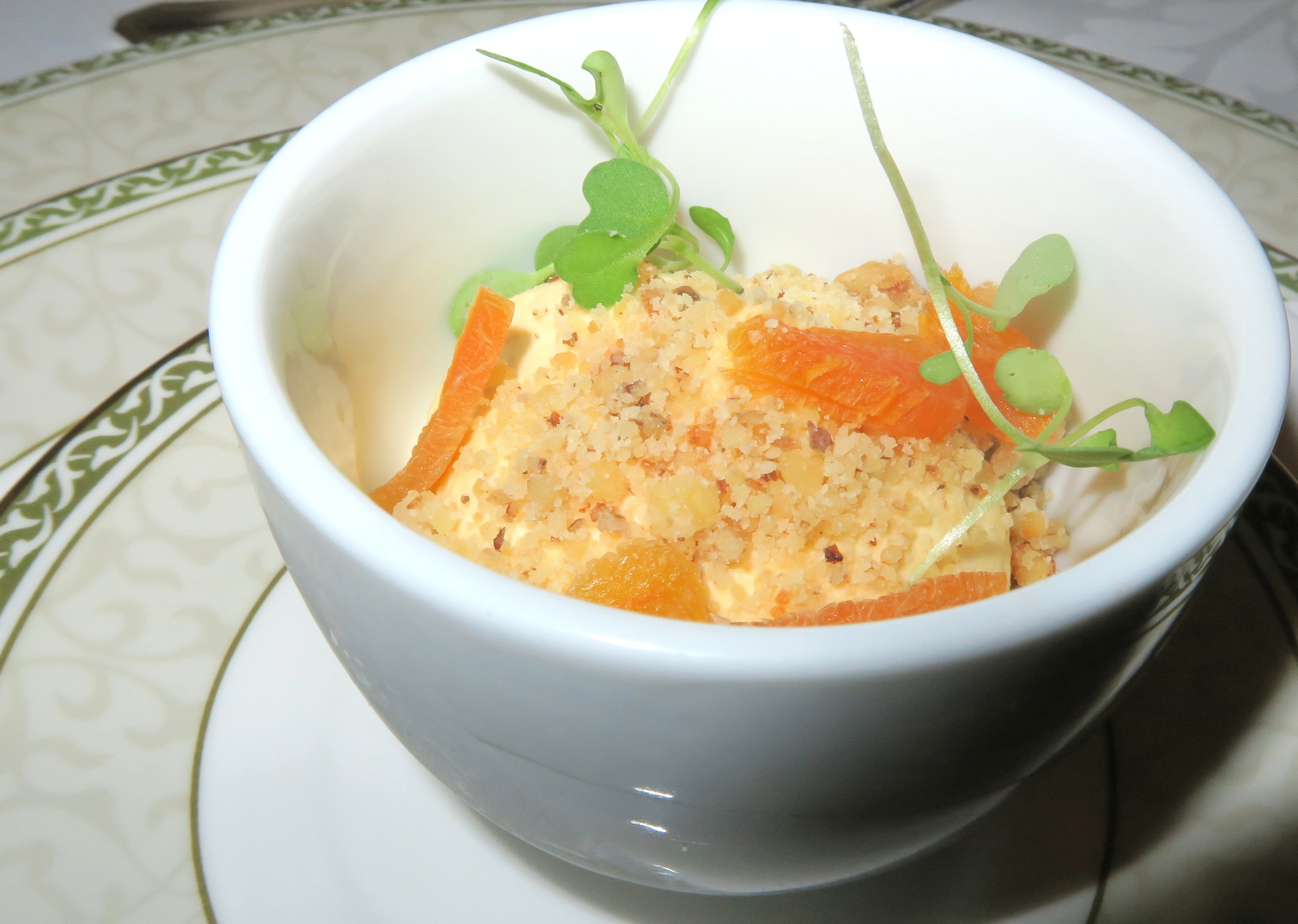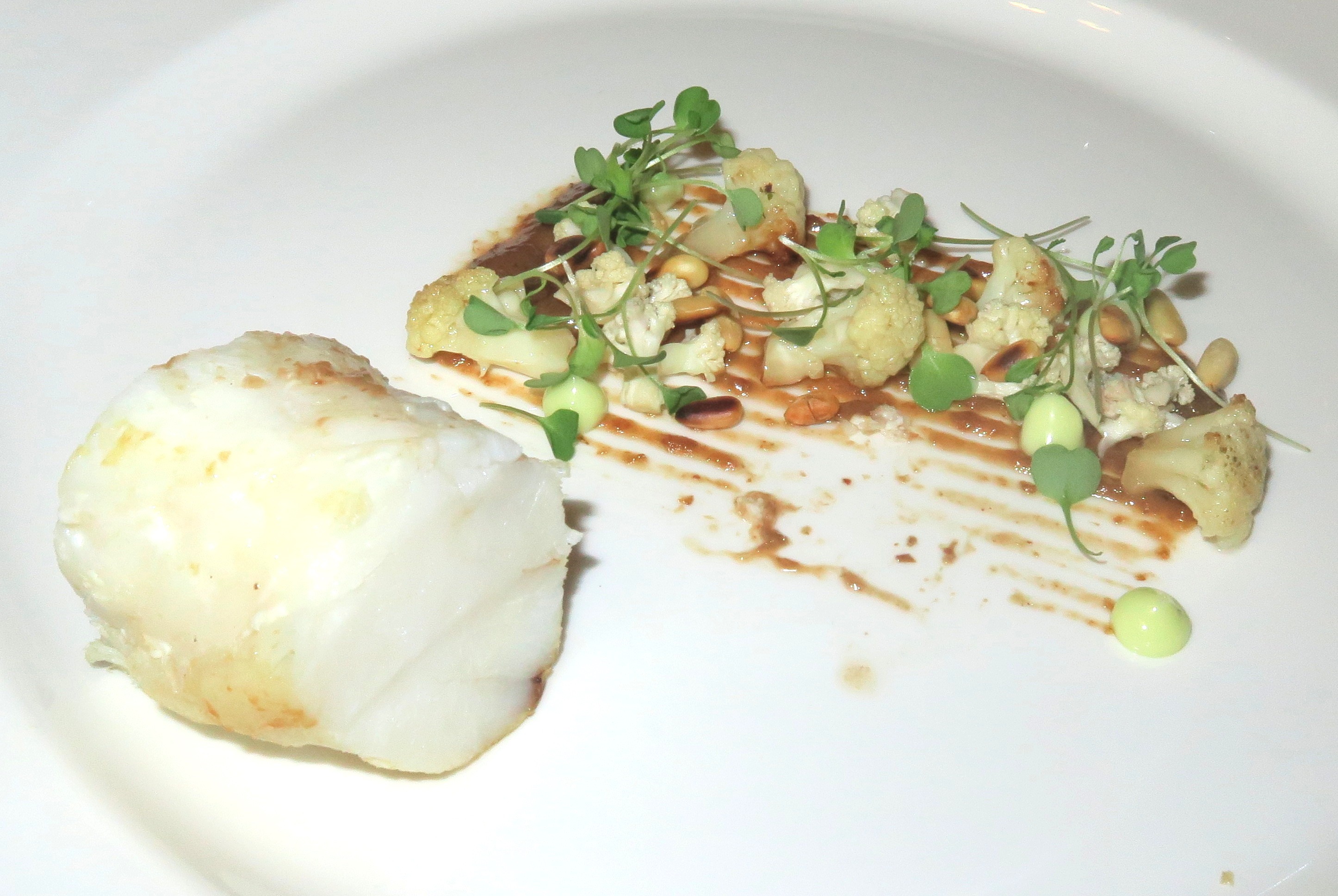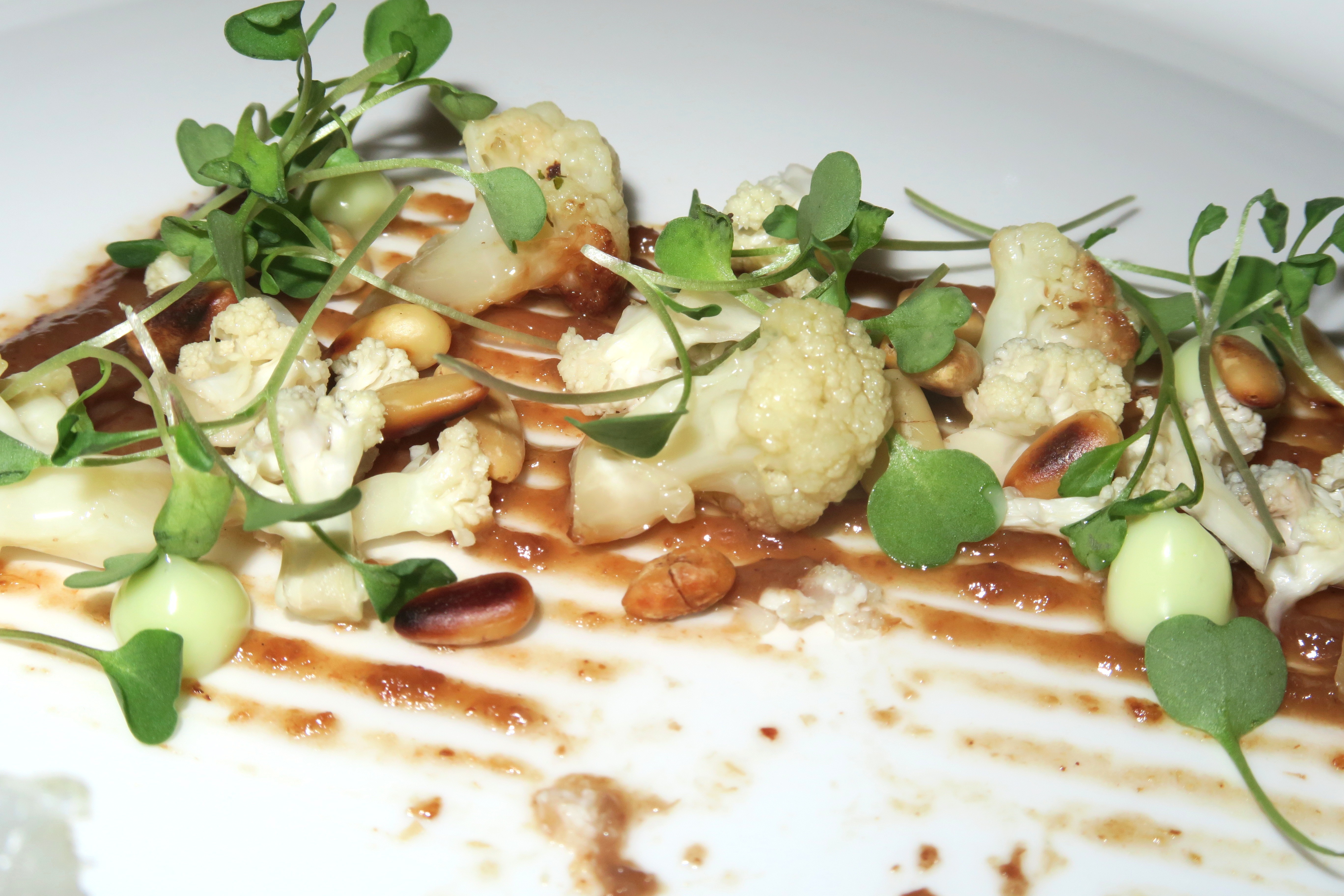 The Last Supper
On our last night we dined at the Anderida Restaurant again and again before our meal we were greeted by a tasty cream cheese salmon amuse bouche.
Poached Monkfish
Sultana Puree, Cauliflower, Pine Nuts
For starters we both opted for the tasty Monkfish which was incredibly soft, fresh and succulent. Beautifully presented.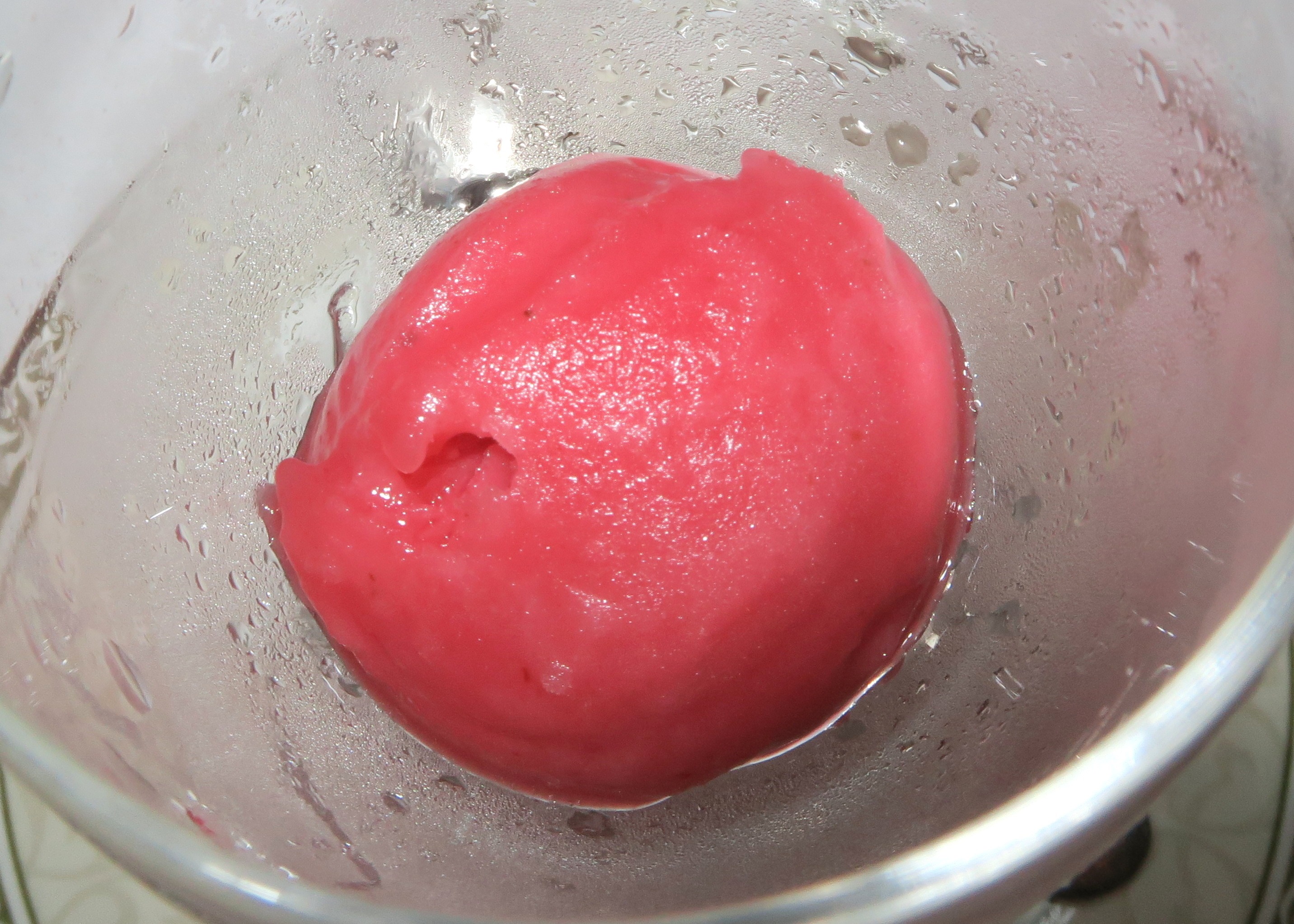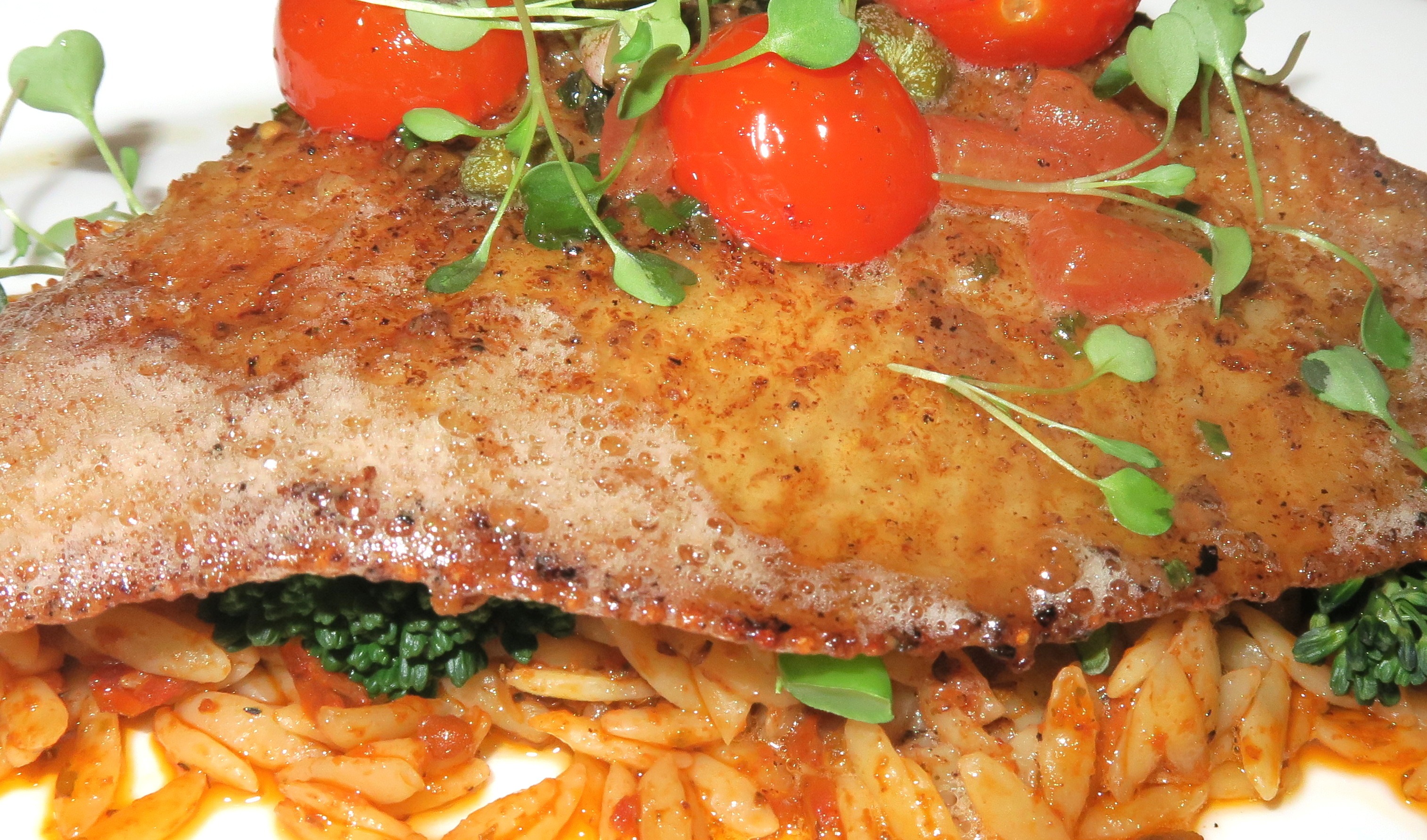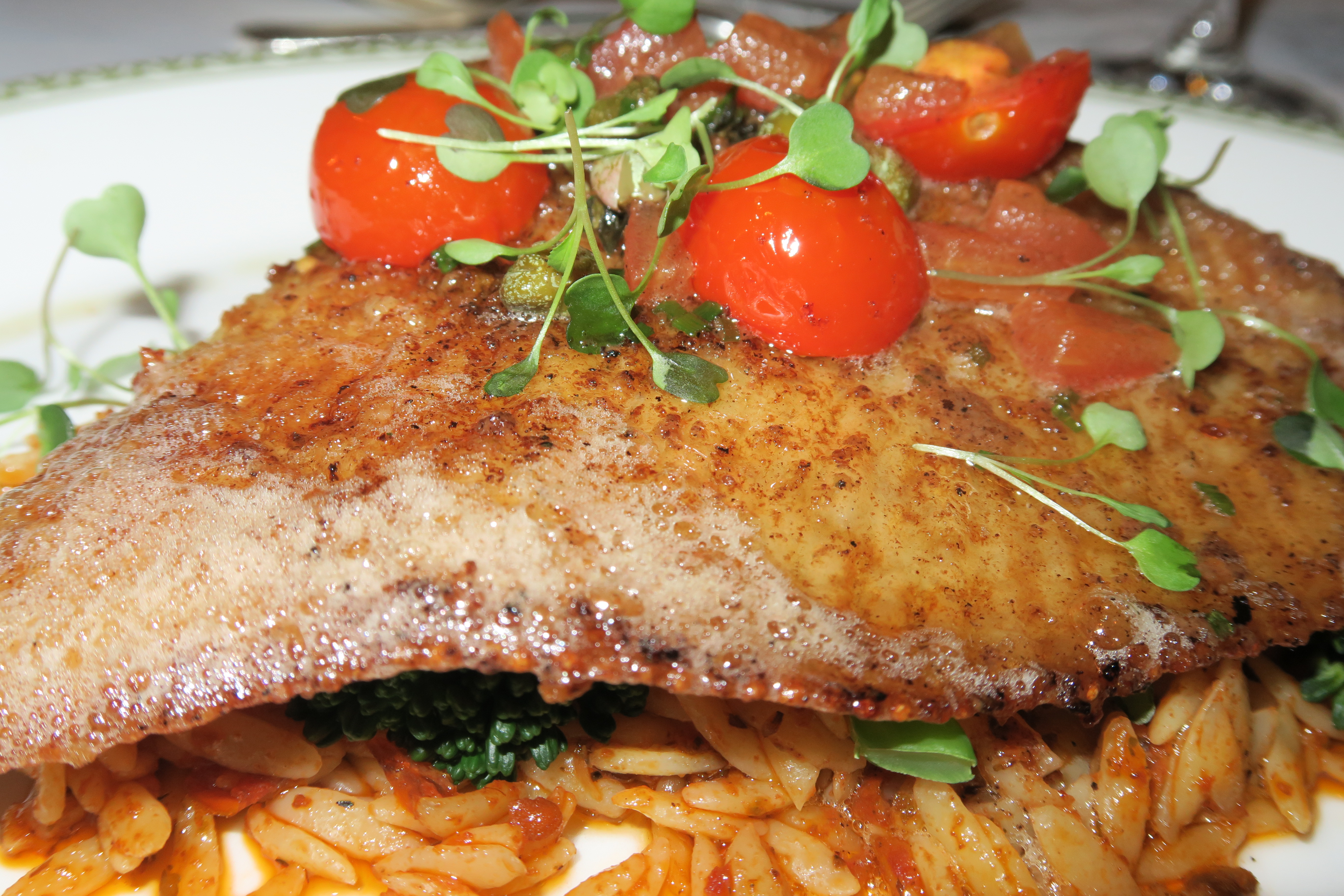 Roasted Skate Wing
Orzo Pasta, Red Pesto, Tenderstem Broccoli
After our Monkfish we enjoyed a Raspberry Amuse Bouche to cleanse the palette before enjoying our main dish. Cleansing the palette before each meal is a great way to refresh your tastebuds.
For our main we both opted for the Roasted Skate Wing and enjoyed our main with a bottle of Dourthe no1 Merlot Sauvignon Blanc which is silky and concentrated, packed full of flavour.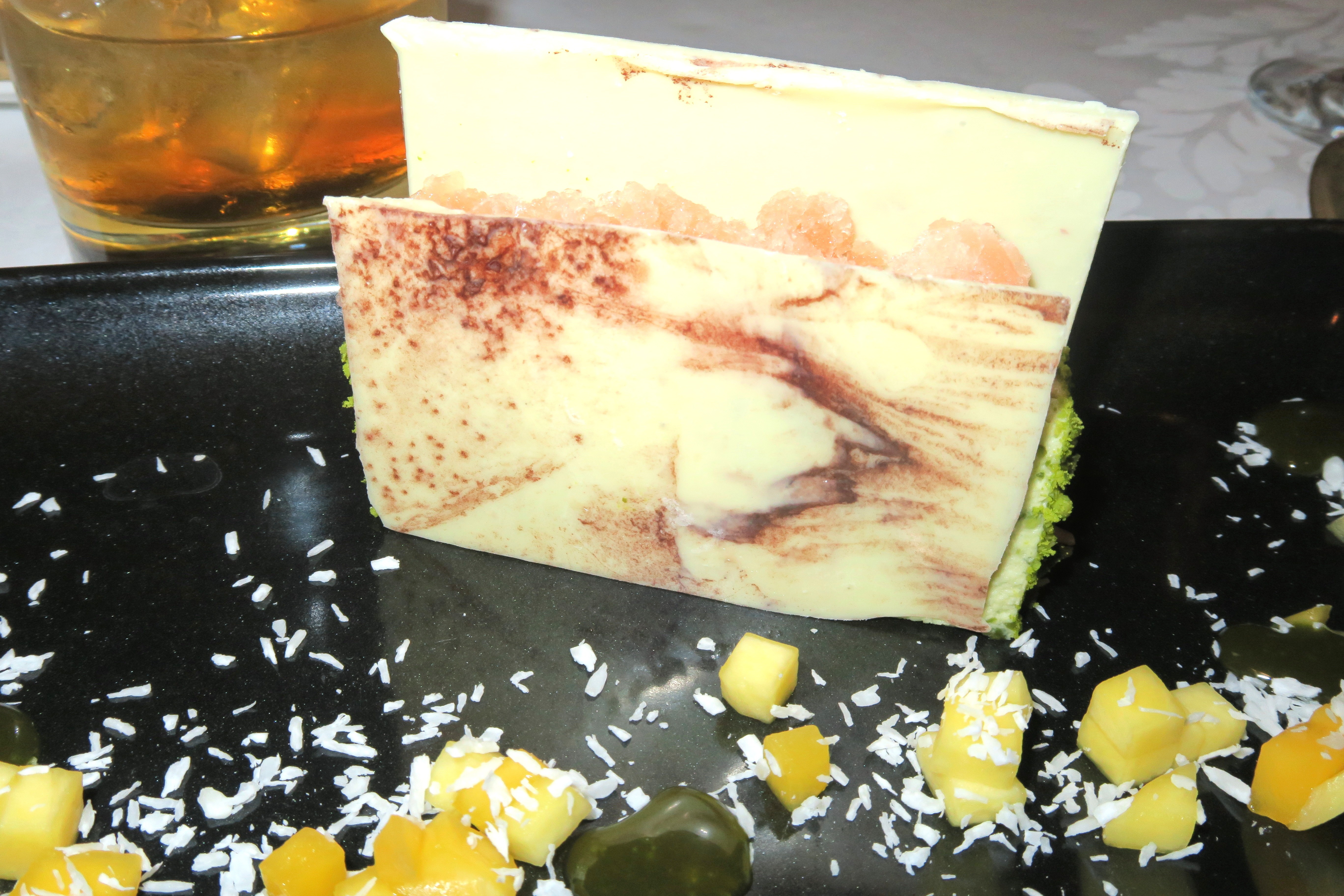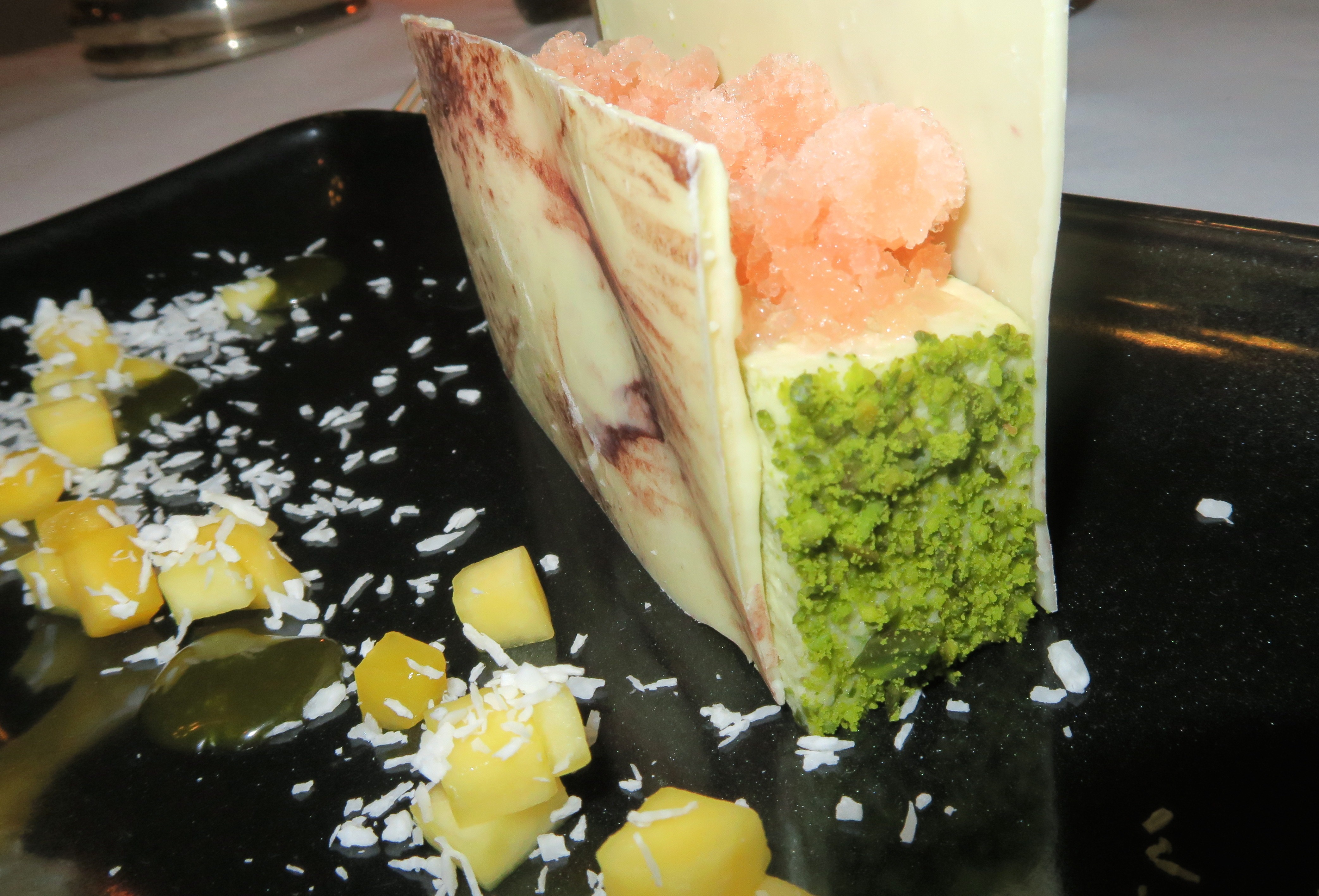 Dark Chocolate & Pistachio Mousse
Grapefruit, Mango
For dessert again opted for the Dark Chocolate & Pistachio Mousse. The presentation was exceptional and the green decorative pistachio on the side reminded me of a little green garden sitting on my plate.
A delicious and stylish dessert!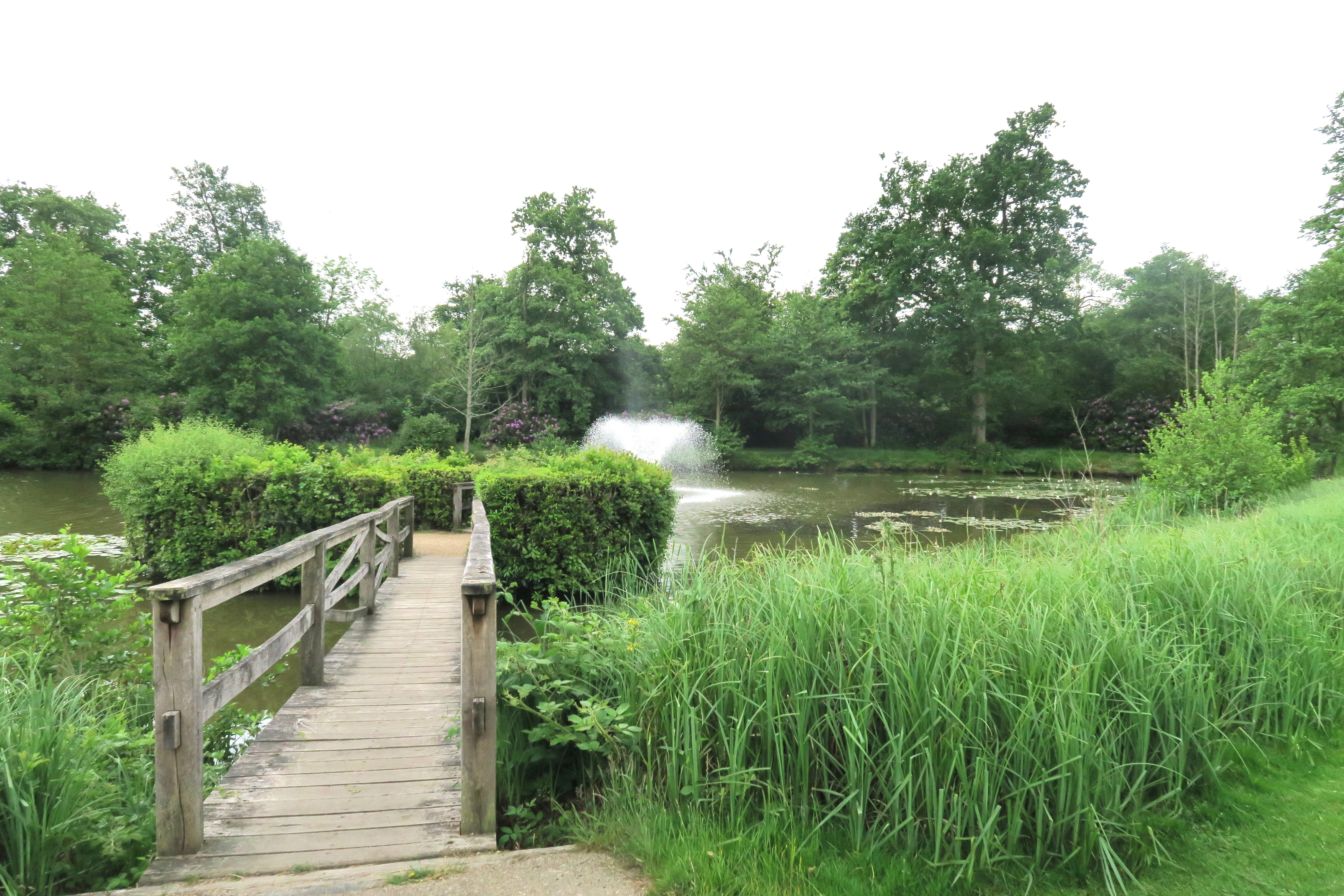 The Grounds
Ashdown Park is such a scenic place particularly due to its beautiful grounds. It's situated in the midst of Ashdown Forest and has 186 acres of land to explore including its own lake. It's beautiful to walk around such a picturesque location.
I had the pleasure of shooting some dresses from Laura Ashley during my stay, certainly the perfect backdrop for a fashion shoot.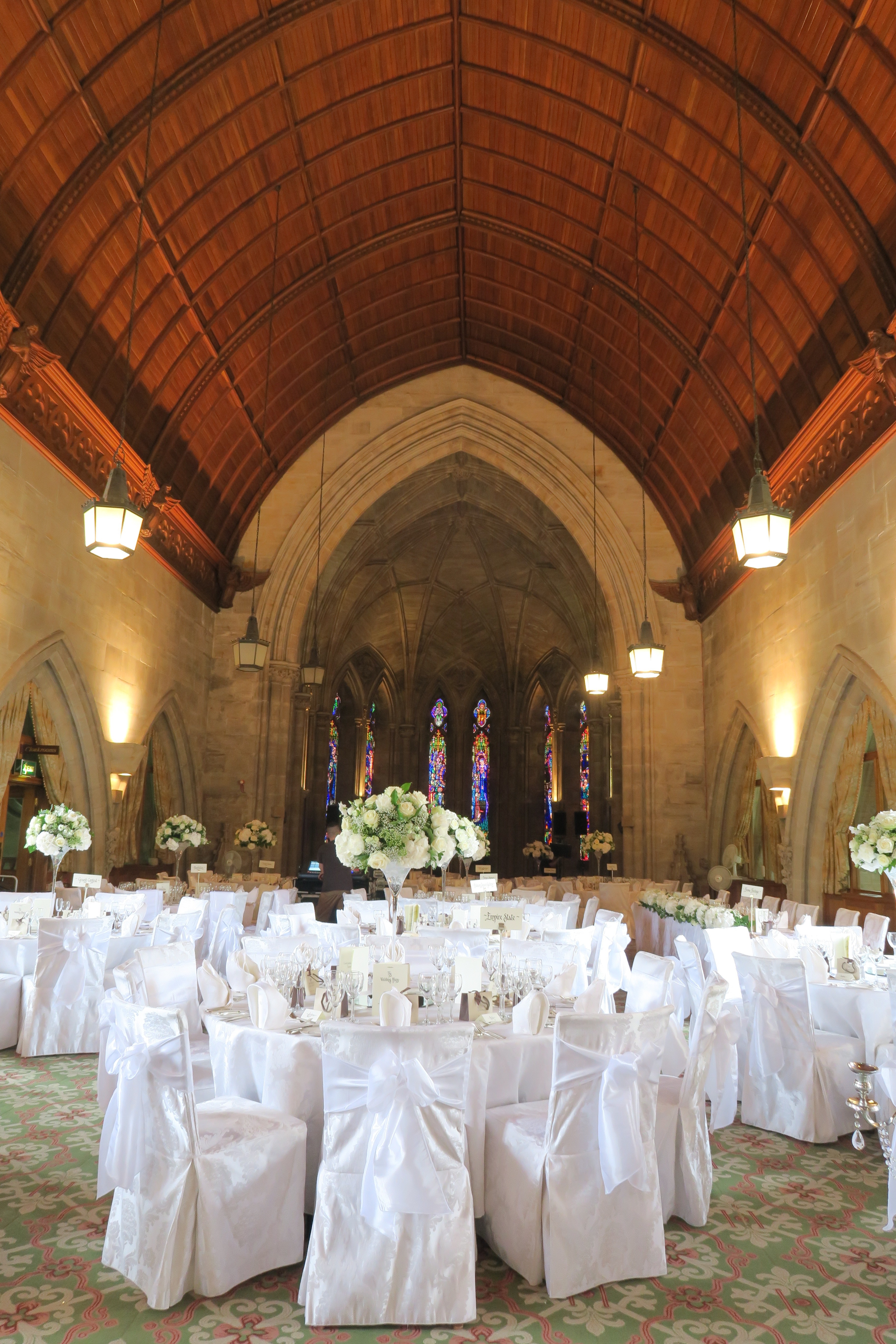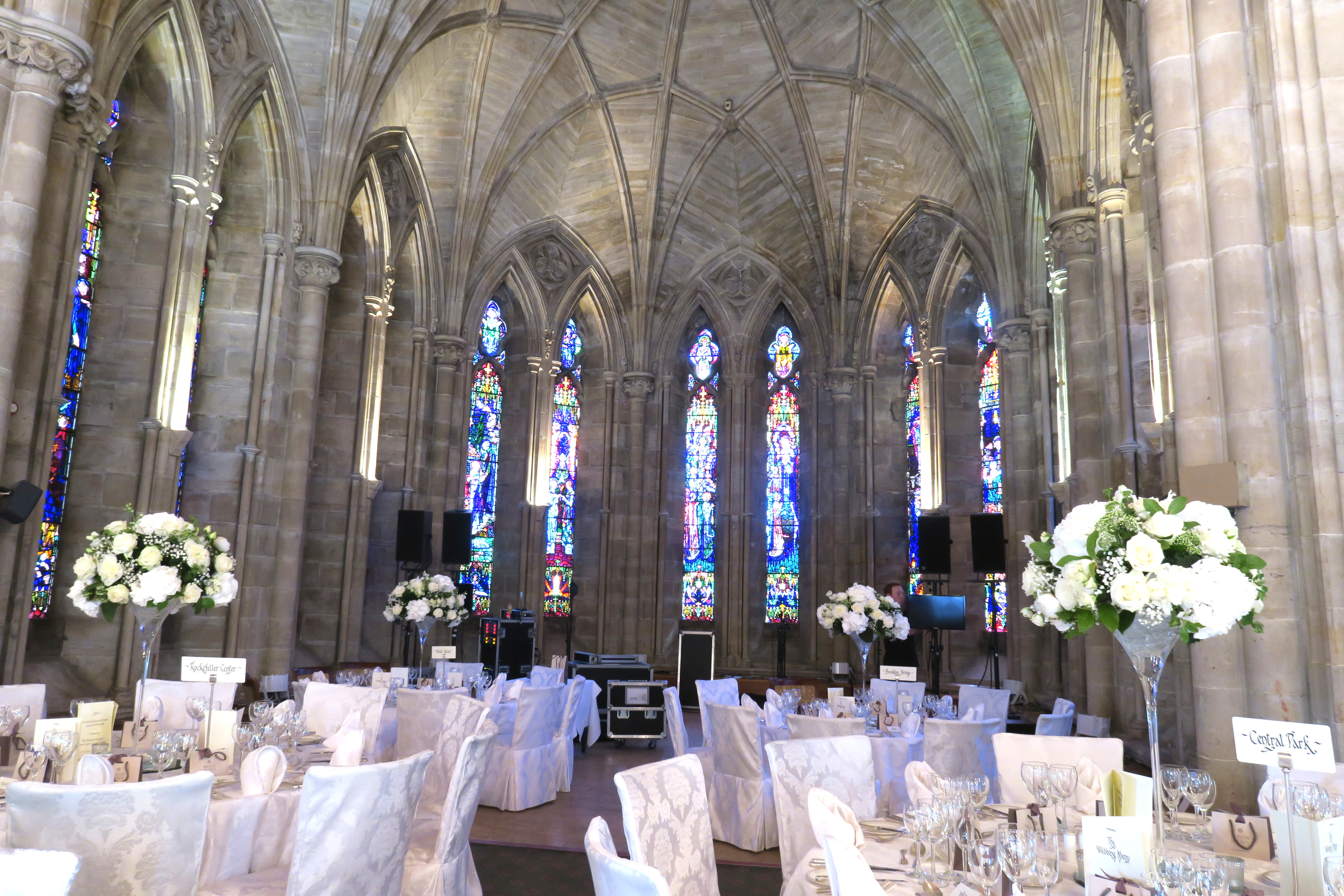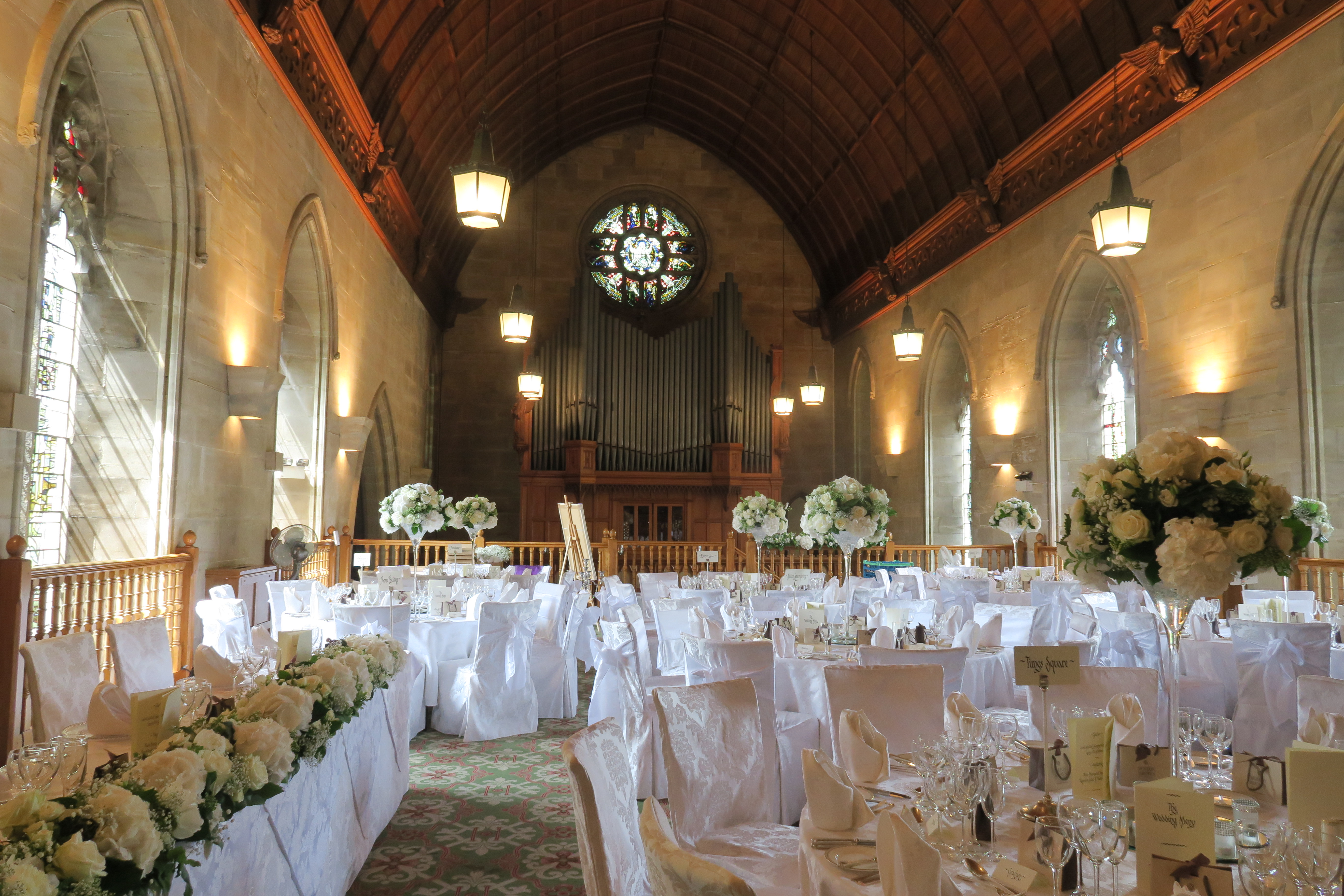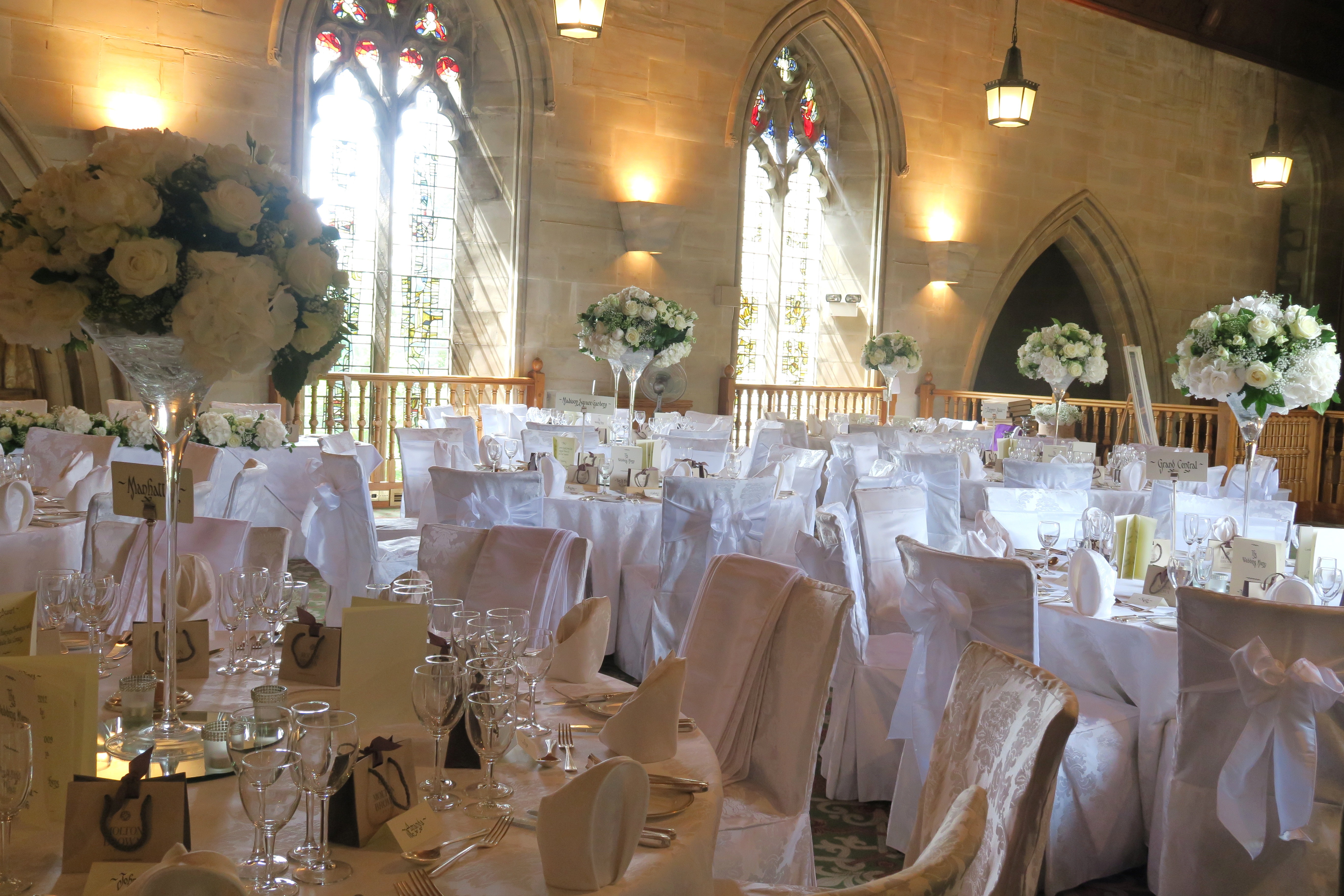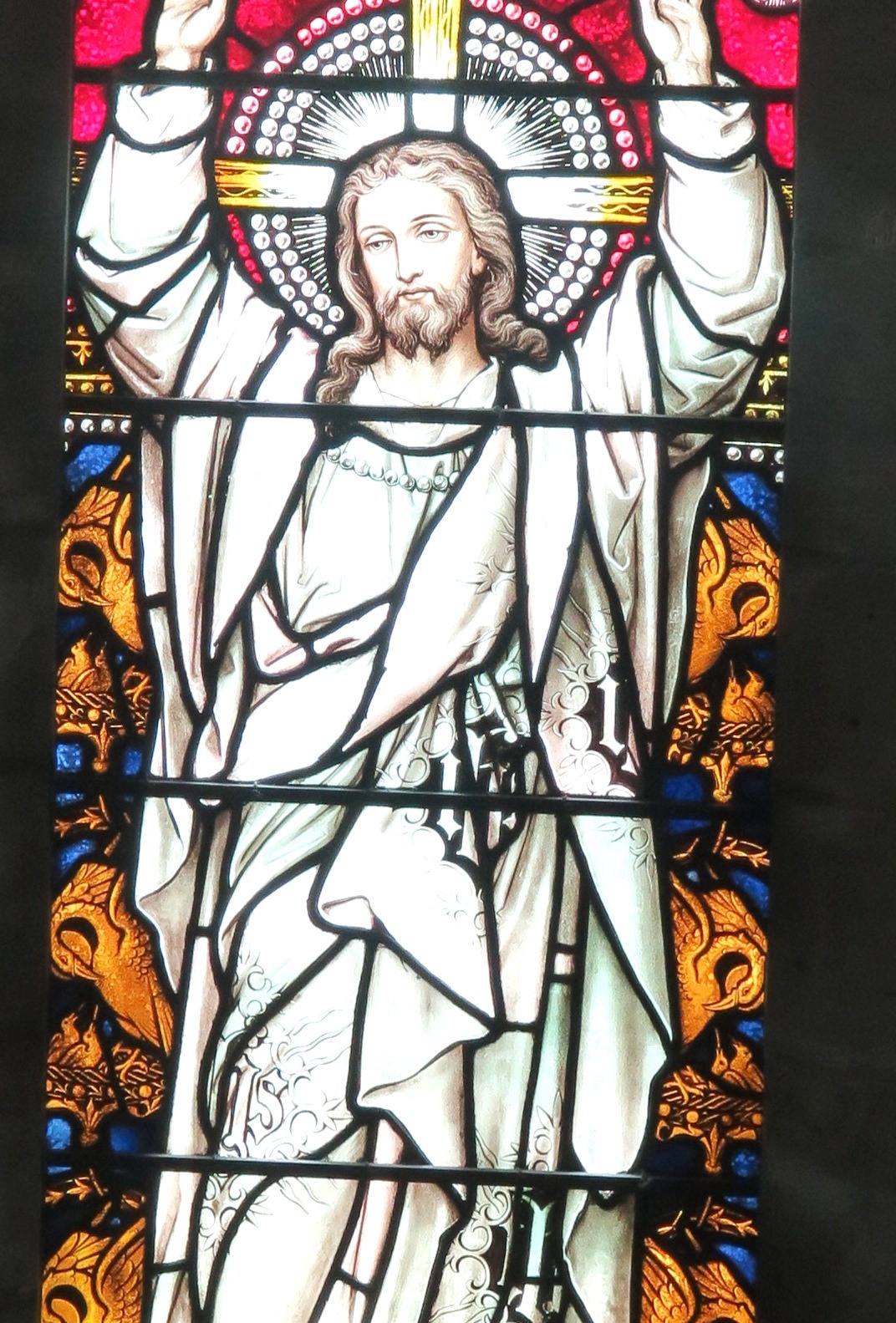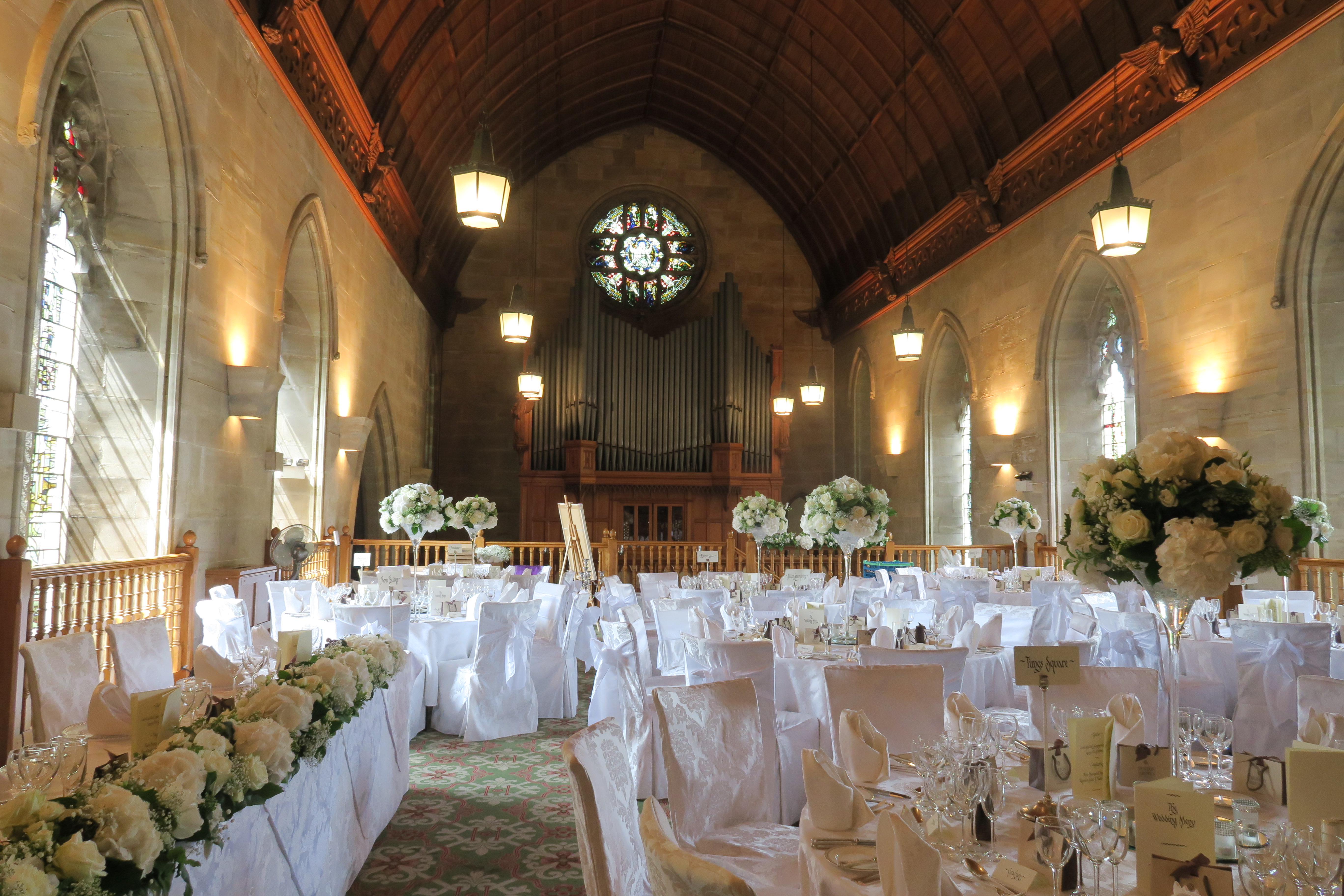 Ashdown Park would be the perfect location for a wedding especially in its Richard Towneley Suite in the Harry Clarke room which was actually in preparation for a wedding on the day we were leaving. It was great to capture some photographs of the set up.
Our magnificent converted chapel is one of the most unique and impressive wedding venues in Sussex. Spectacular stained glass windows, designed by famous 19th century Irish stained glass artist Harry Clarke, who used up to 30 shades of blue in some of the panes, create shimmering shafts of light ~Ashdown Park
This beautiful room would be perfect for a unique and luxurious wedding, the light pouring in created a beautifully warm atmosphere in the room, it was gorgeous!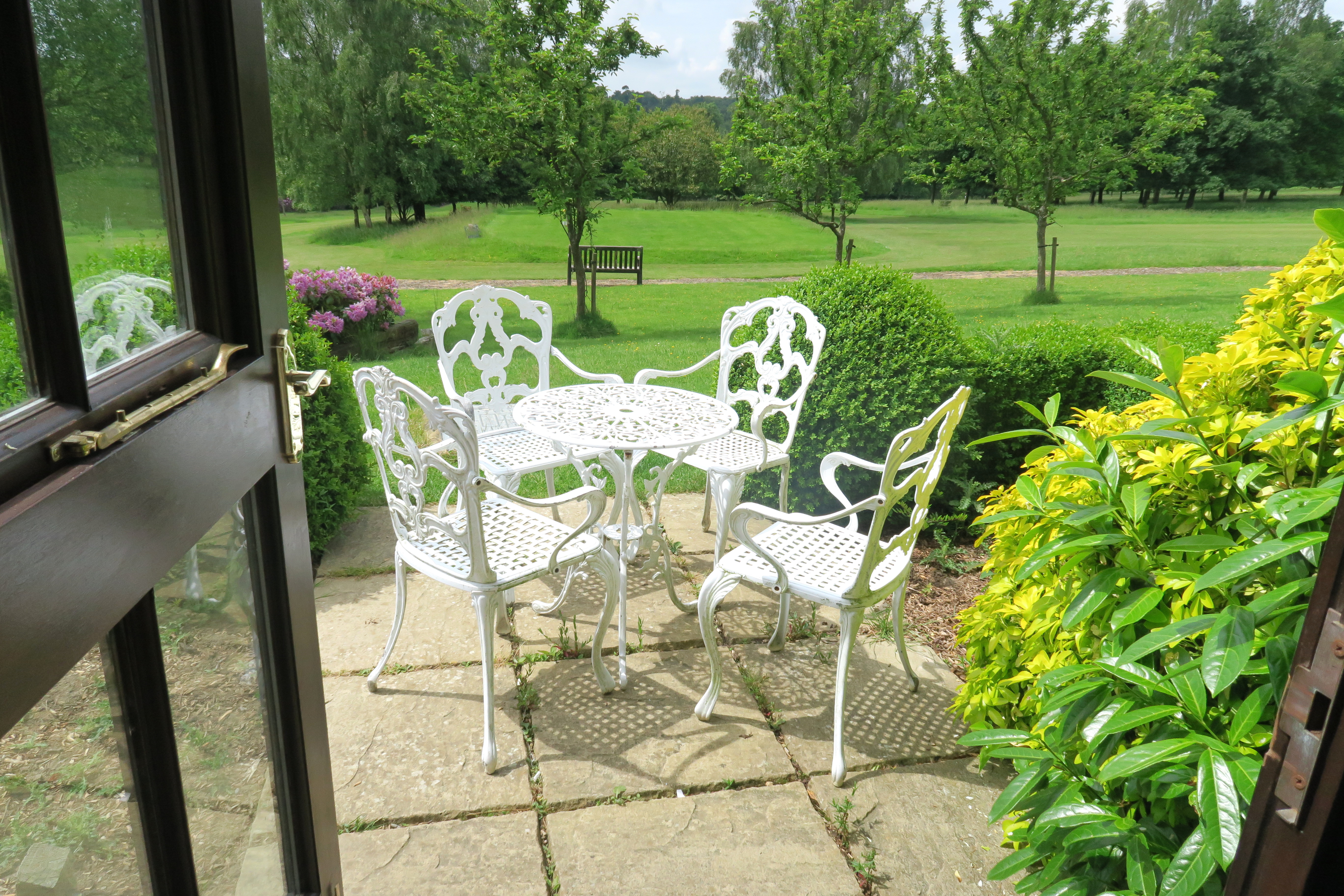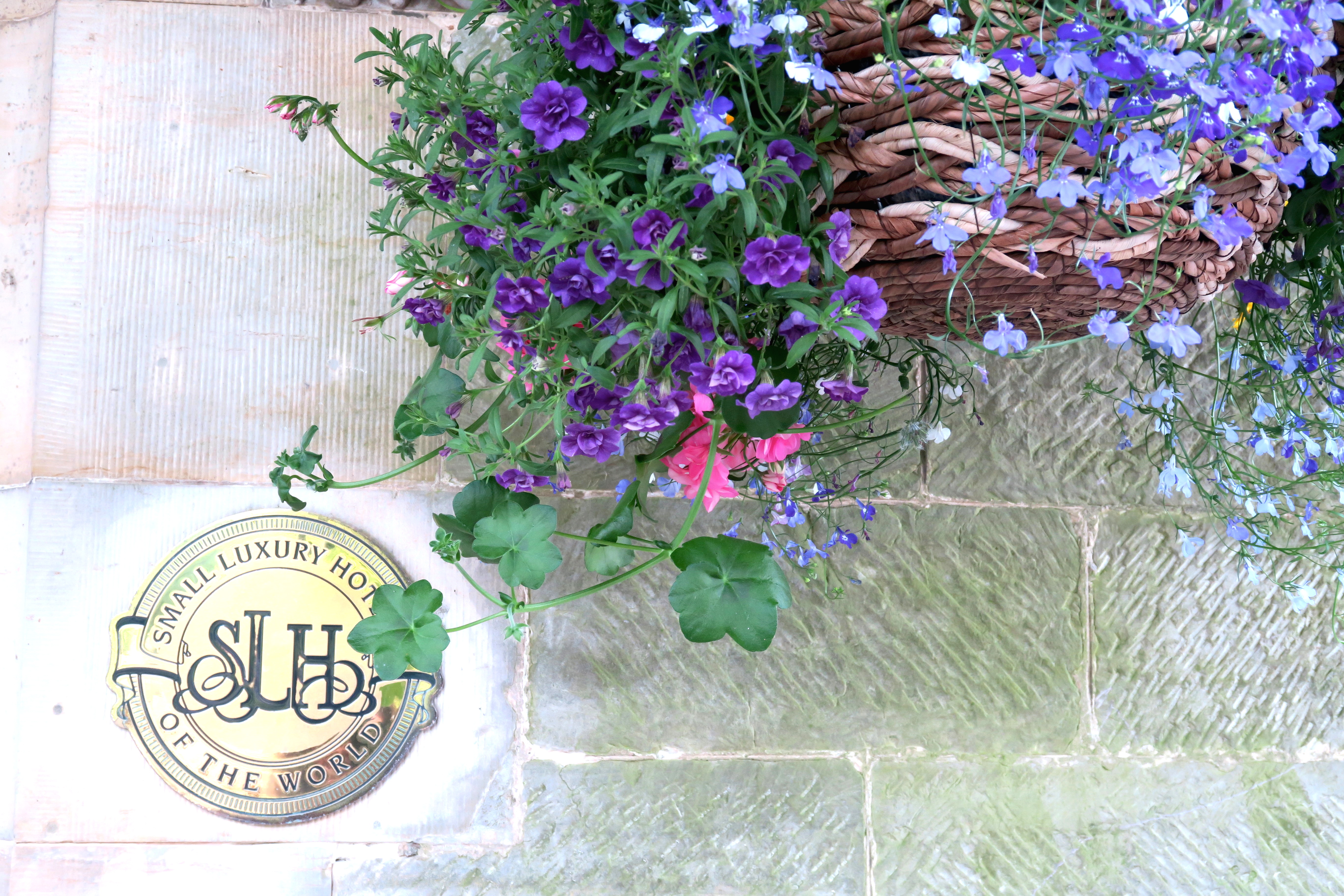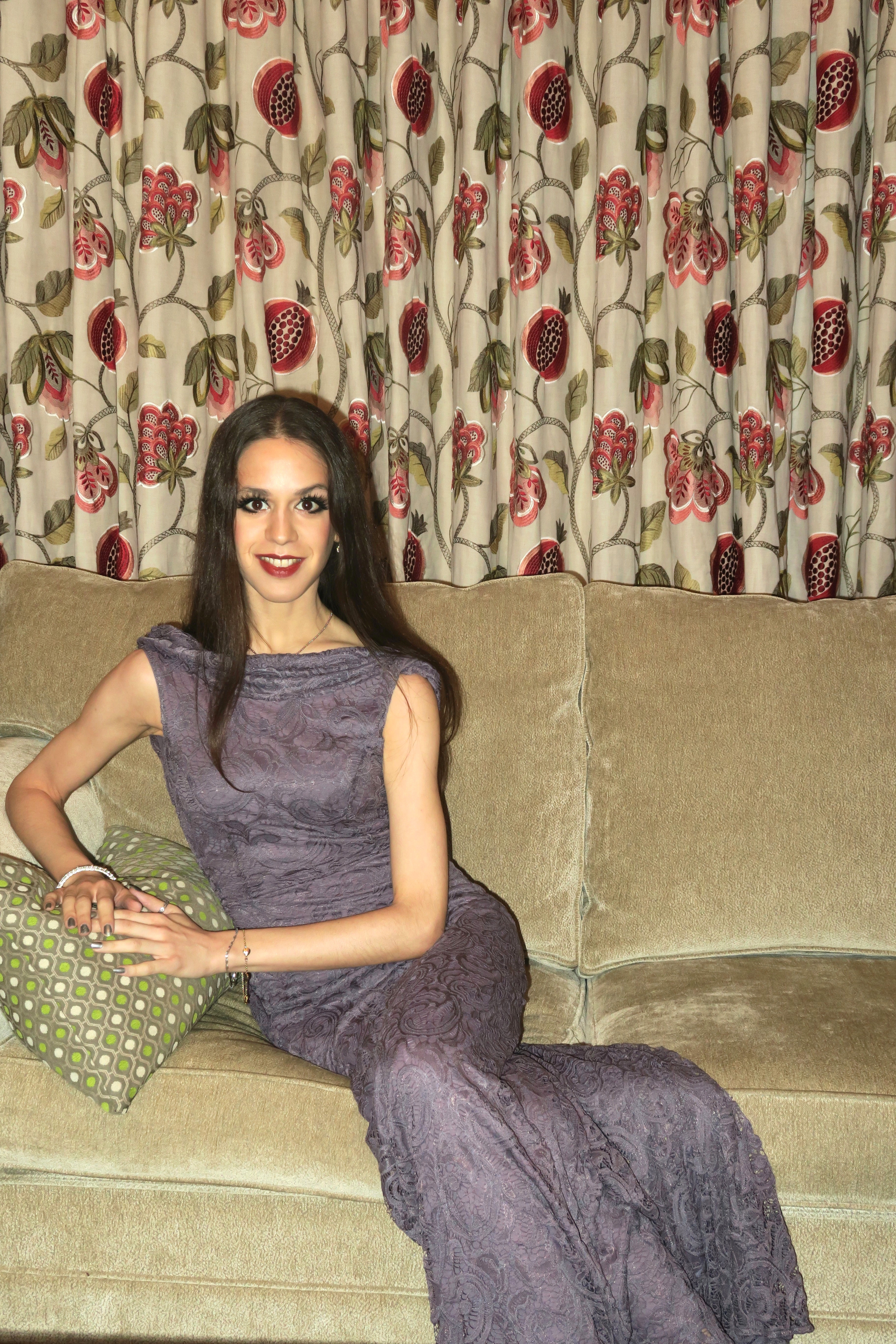 Overall
Ashdown Park is the perfect location for a weekend country getaway or a spa break, with it's picturesque views and tranquil spa you will come away feeling relaxed and refreshed.
Having the pleasure of staying in the luxury Fairway Suite was wonderful especially having the grounds as our back garden for the weekend.
Relaxing in the living room area was a lovely experience, in the photograph above I'm wearing a luxury laced dress by talented designer Omar Mansoor before heading for drinks.
Dining here was a really special experience and it's very clear why the Anderida Restaurant was awarded two AA Rosettes!
What did you enjoy about the review? What would tempt you to visit Ashdown Park Hotel and Country Club? I would love to hear your thoughts 🙂
Thanks for reading!
Laura xo