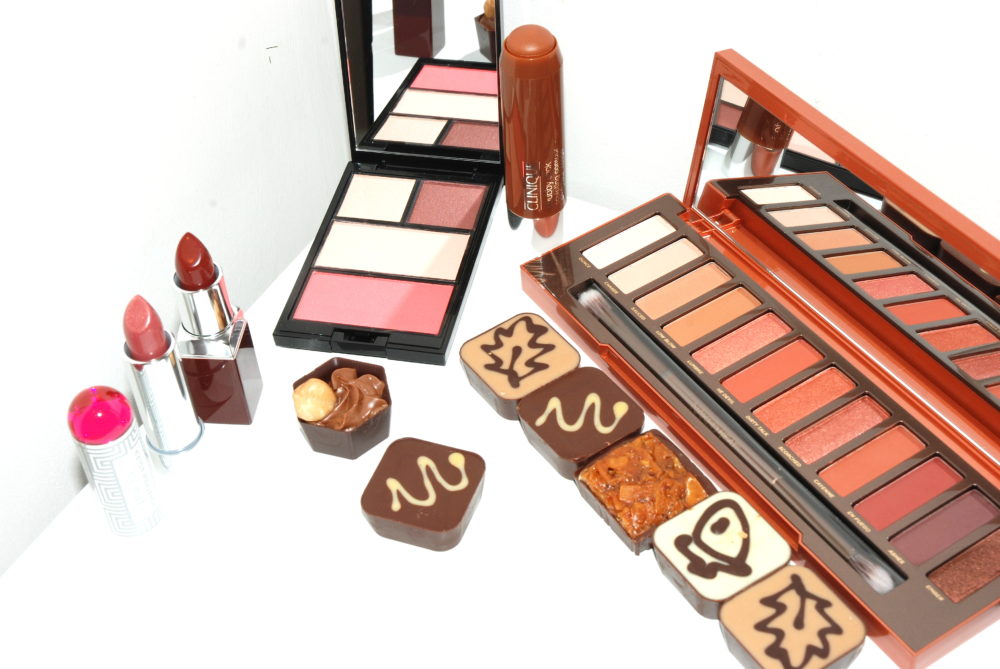 Autumn Beauty Picks 2017 – Edit One
The seasonal colours of Autumn inspire me, warm colours of the crunchy Autumnal leaves displaying reds, browns, russets & oranges showcased on golden branches which look especially beautiful during sunset.
Showcased here are a selection of beauty edits to help inspire your makeup wardrobe for the approaching Winter months.
From left to right:
Limited Edition Clinique Pop in Palm Beach Pop this funky Limited Edition lipstick has been designed in collaboration with Jonathan Adler. A nice twist on the pop with its statement packaging.
Surratt Beauty Grande Palette containing two eye shades and two blushes. The grande palette is a great way to personalise your choices from Surratt in one place, portable, luxurious & lightweight.
For the eyes I opted for Soie a silky nude & Marron a rich aubergine shade, great for creating a warm smoked eye makeup look.
For the blushes I chose Duchesse a Soft Peach & Ponceau a pretty poppy shade. Each blush offers a highly pigmented lit from within look & blends so effortlessly. A pleasure to create something personalised.
Naked Heat by Urban Decay which is one of my ultimate must have palettes for Autumn & Winter because of the wonderful mixture of gorgeous warm tones!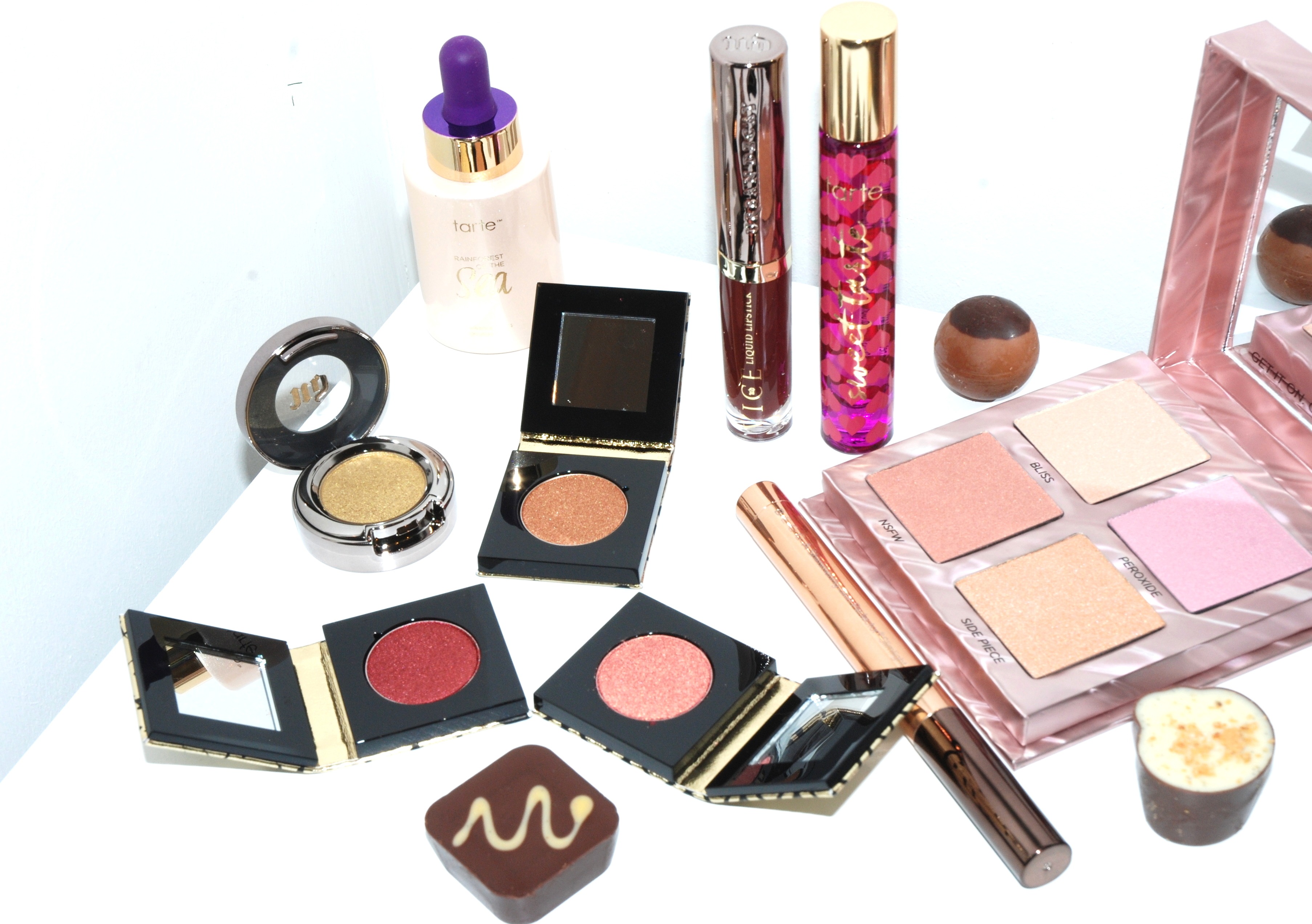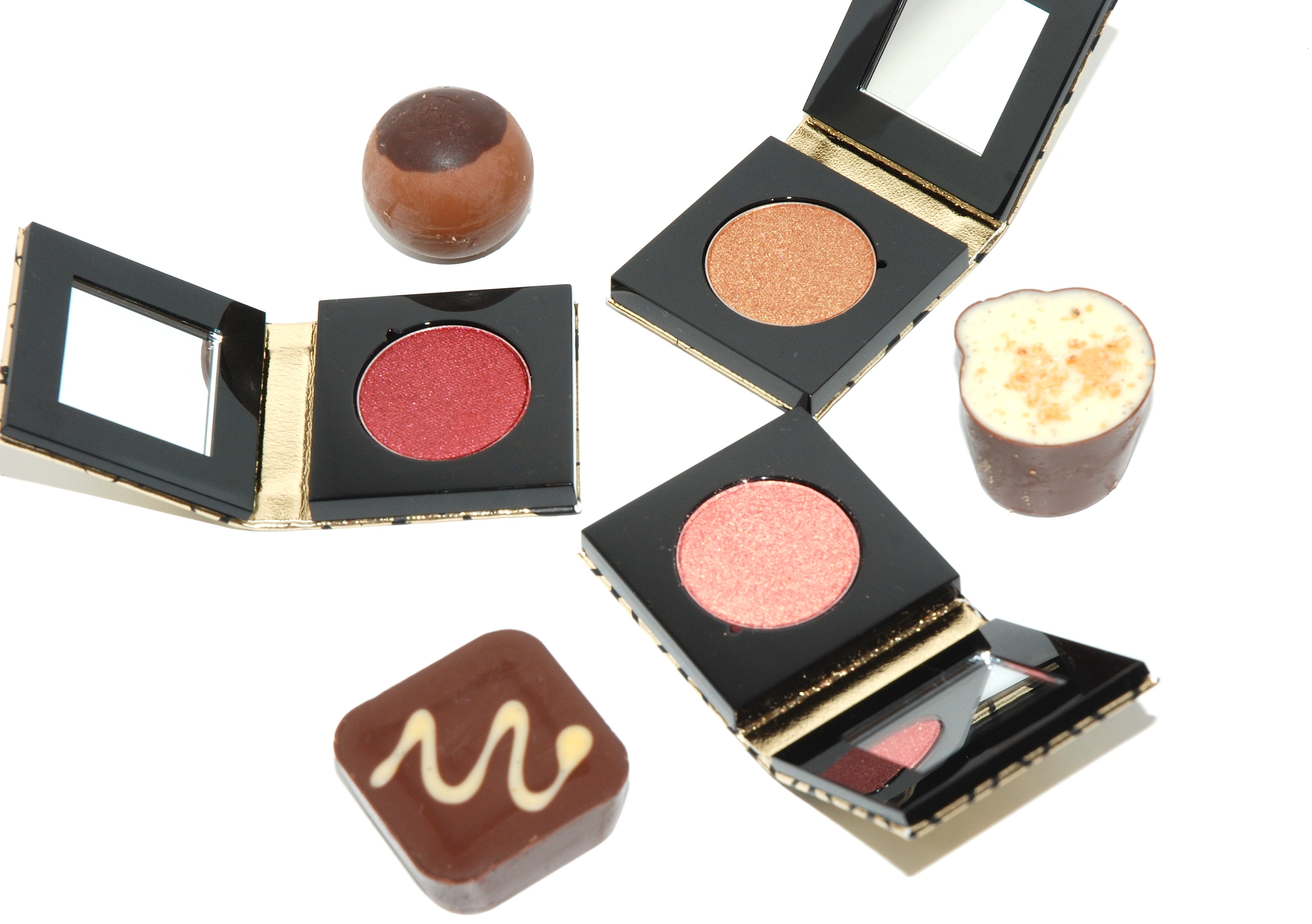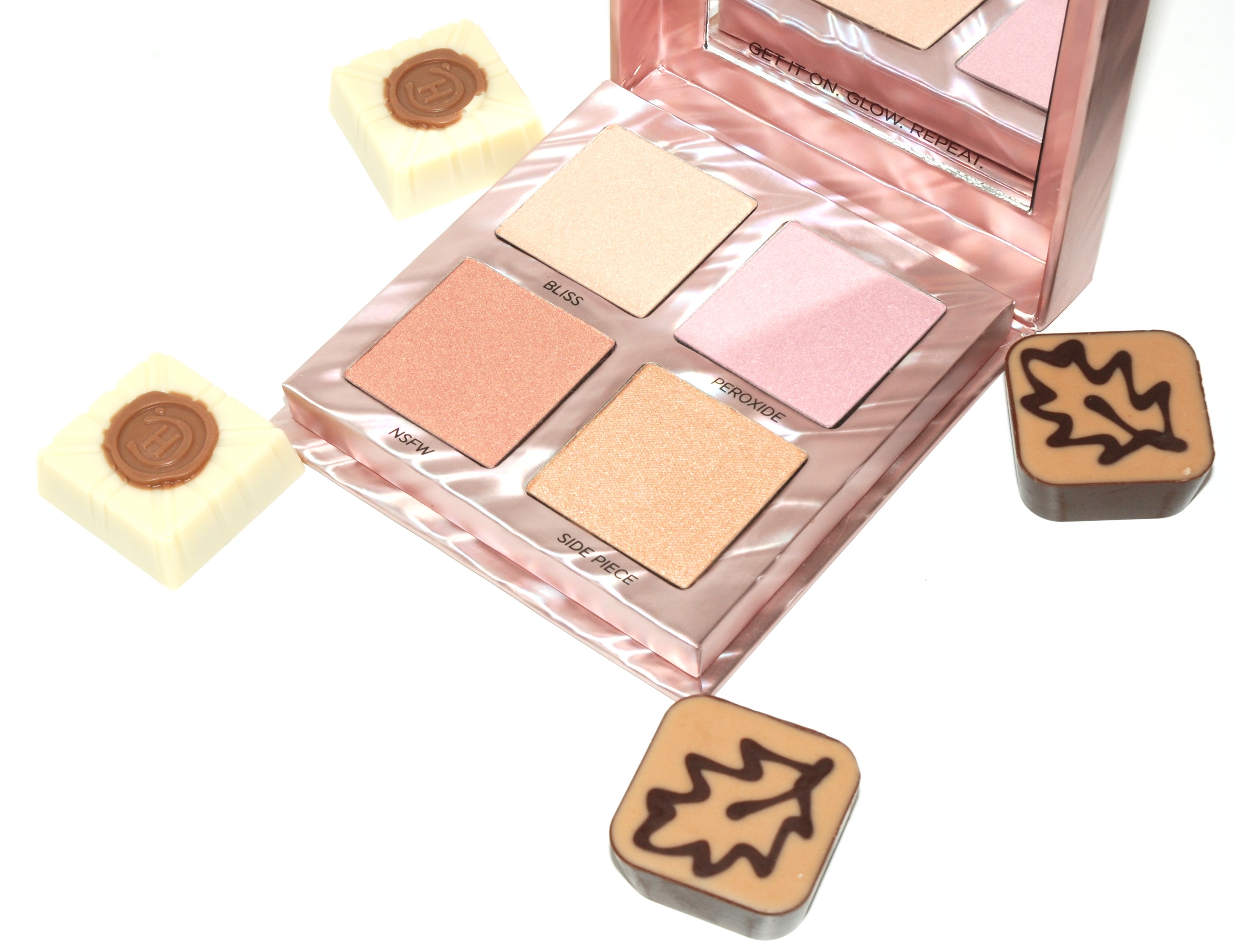 Edit Two
Rainforest of the Sea Radiance Drops an illuminating highlighting formula which can be applied underneath or over makeup. Personally I love to use this on cheekbones, shoulders & collarbones to create a beautiful glow.
Urban Decay Afterglow Highlighter Palette A beautiful quad of highlighters from Urban Decay showcasing four shades, Bliss a champagne-gold pearl. Peroxide an iridescent pink, NSFW a pretty peachy pink, & Side Piece a golden peach.
Urban Decay Eyeshadow in Blitz A vintage retro gold.
Tarteist Metallic Shadow in Pop Rock a Pink Champagne, Vintage a brilliant gold, and Revel a deep red. The packaging is also gorgeous & lightweight meaning these are portable & great to carry around for touch ups on a night out.
Becca Shimmering Skin Perfector Slimlight in Champagne Pop which is an easy to apply stick highlighter to accentuate cheekbones, brow-bones, & your cupids bow.
Sweet Tarte Fragrance Rollerball which is a gorgeous scent by Tarte. The scent contains notes of orange, mandarin, vanilla, passionfruit, berry, sandalwood & musk.
Vice Liquid Lipstick in Disturbed which is a vampish deep burgundy, the formula is waterproof yet non drying. Great to create a statement lip!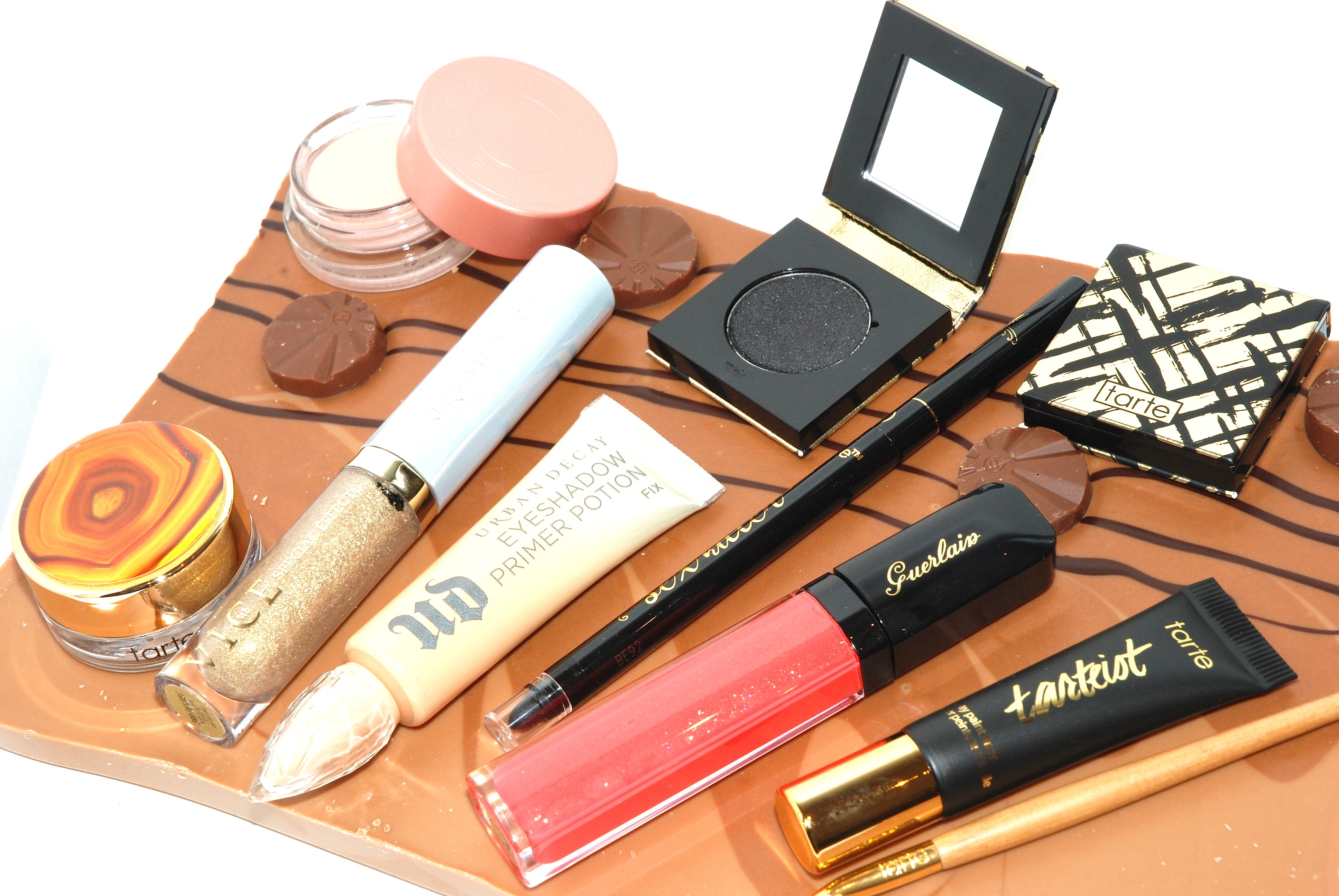 Edit Three
Lid Lock Clay Base in Butt which is a great primer to lock eyeshadow in place & lasts for twelve hours!
Vice Special Effects in 3rd Degree, a unique glittery top coat to add sparkle to any lip look.
Urban Decay Eyeshadow Primer which is my favourite eyeshadow primer of all time, it keeps eyeshadow locked in place for hours & really does reveal the true colour of your eyeshadow.
Becca Under Eye Brightening Concealer which is a full coverage cream concealer with long-lasting wear.
Tarte Sex Kitten Eyeliner a waterproof  jet black eye eyeliner & adore it even more due to the cats on the packaging!
Tarte Metallic Eyeshadow in Grommet a sparkling black.
Guerlain Gloss D'Enfer Maxi Shine Lip Gloss in 442 a highly luxurious shimmering plumping lip-gloss. This looks so chic when applied.
Tartiest Clay Paint Liner in Black which has been my go to gel eyeliner of 2017 so far, so easy to apply & the little brush it comes with makes applying liner a pleasure!
Urban Decay Shape Shifter in Light-Medium 3 in 1 contour kit containing a mixture of creams, powders, highlighters & colour correctors. A high quality portable professional product.
Tarte Make Magic Happen Eyeshadow Palette which is an adorable & highly pigmented palette containing 9 pigmented mattes & metallics. Each shade starts off as a liquid & transforms into a soft powder, so easy to apply!
Tarte Clay Play Face Shaping Palette containing 12 essential matte eyeshadows & 3 contouring shades. An all in one professional contouring kit for the eyes & face.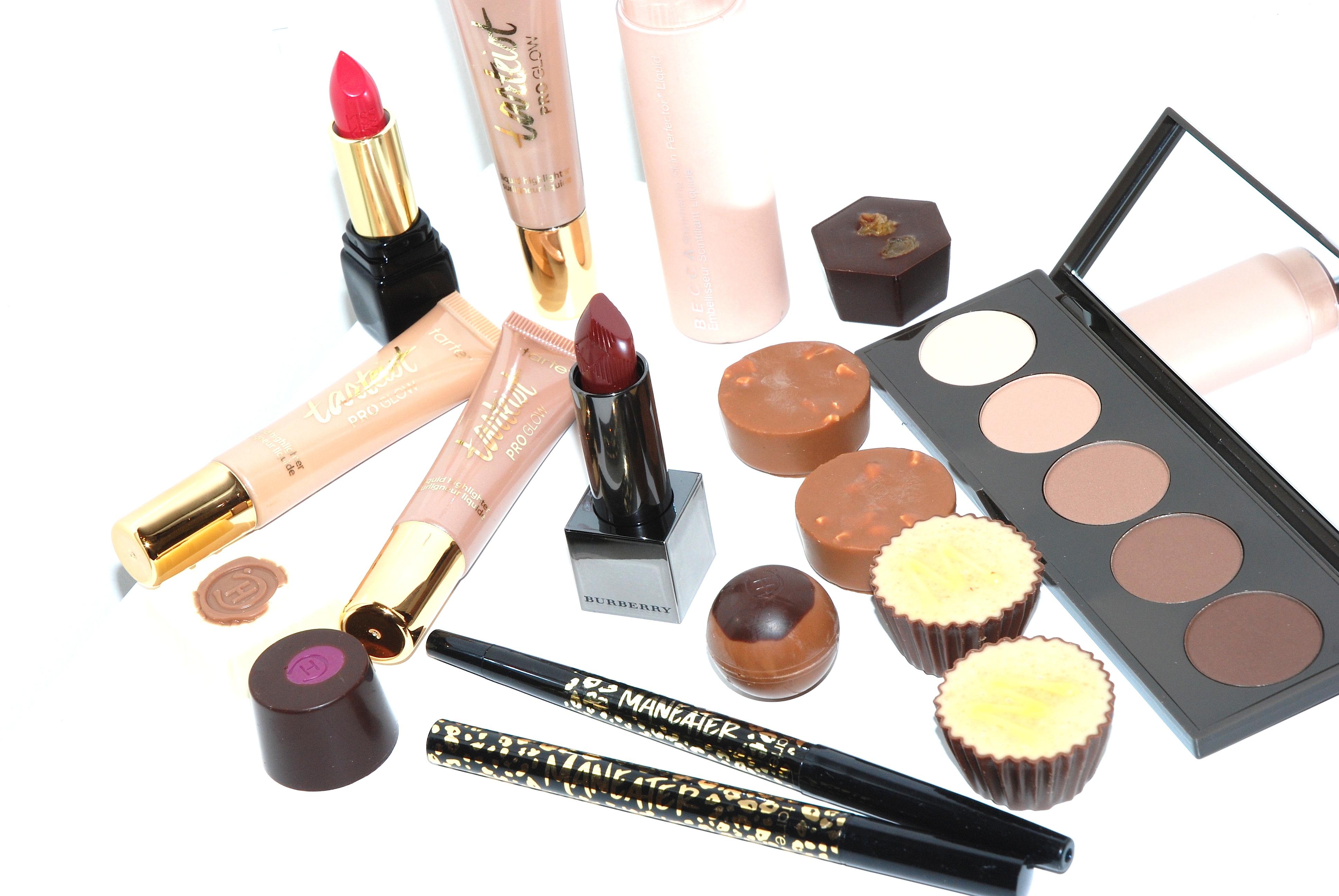 Edit Four
Tarteist Pro Glow in Exposed a nude highlight, Stunner an opalescent light & Sparkler a rose gold highlight.
Becca Shimmering Skin Perfector Liquid Highlighter in Champagne Pop! A gorgeous liquid version of the popular Champagne Pop. The liquid formula is great to apply to the body as well as face for an all over glow.
Becca Ombre Nudes Eye Palette containing nude chocolate matte shades to create a natural smokey eye.
Burberry Lip Velvet in Oxblood which is a gorgeous deep burgundy matte lipstick perfect for Winter.
Guerlain Kiss Kiss Lipstick in Very Pink 360, a pretty coral shade with a beautiful shimmering satin finish.
Maneater Self-Sharpening Eye Liner from Tarte, a vivid black gel eyeliner. As it self-sharpens itself using this multi effective product is a pleasure!
Maneater Liquid Eyeliner, a waterproof 12 hour long-wear black liner.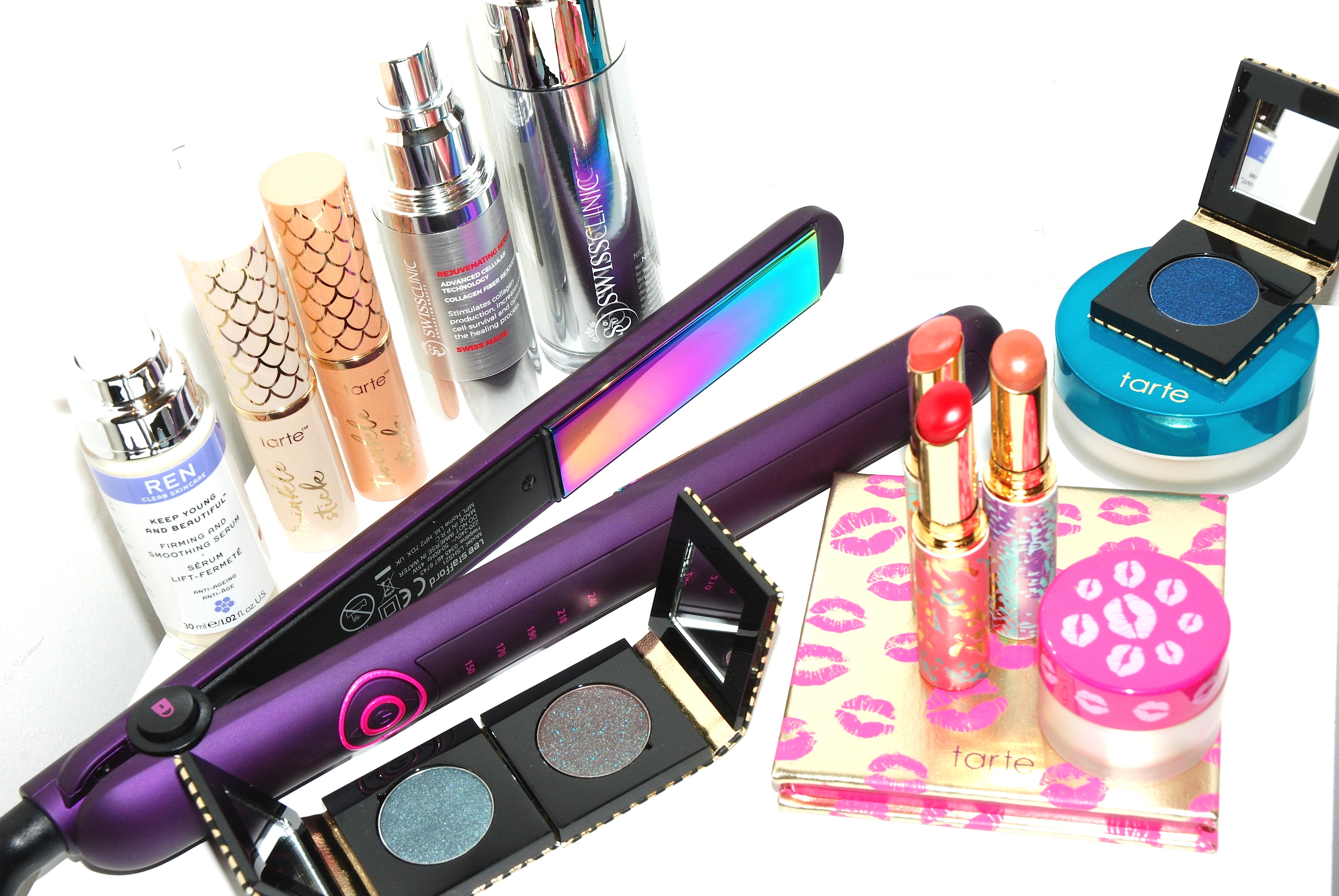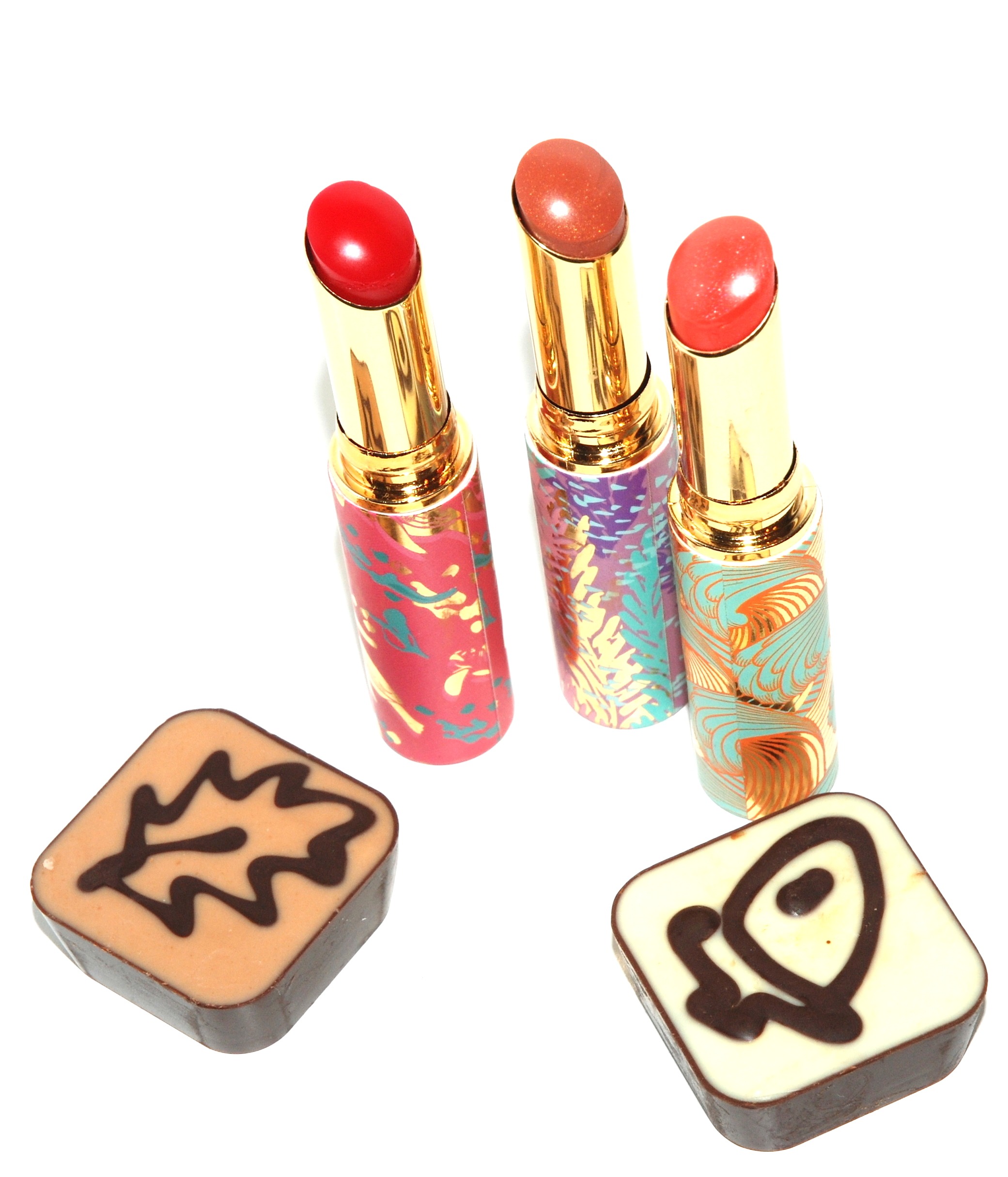 Edit Five
This colourful edit brings you a variety of skincare, hair & makeup products to pamper and nurture.
When it comes to skincare it's incredibly important to look after skin, you may want to consider trying laser hair removal for a smooth finish.
From left to right
Ren Keep Young and Beautiful Smooth Firming Serum. Skin feels lifted,  firmer, & toned, a natural product which feels so fresh on the skin.
Tarte Twinkle Stick in Skylight a creamy strobing stick & Spotlight a champagne gold
Swiss Clinic Rejuvenating Serum an anti-ageing serum which contains beta-glucan which helps improve skin's natural collagen production.
Swiss Clinic Night Cream a rich and concentrated night cream containing  8 different types of Hyaluronic acid to plump up the skin.
Pout Prep Lip Exfoliant by Tarte. A minty lip scrub with cutesy pink lip packaging!
Tarte Filtered Light Setting Powder and Tarteist Metallic Shadow in Dark Seas
Quench Lip Rescue in Cherry, Coral & Buff on top of the gorgeous Leave Your Mark eyeshadow Palette 
Tarteist Metallic Eyeshadow in Genie & Downtown a sky blue & deep teal.
Rainbow Shine Straighteners by Lee Stafford which are absolutely gorgeous! Stunning rainbow colours plates, so unique!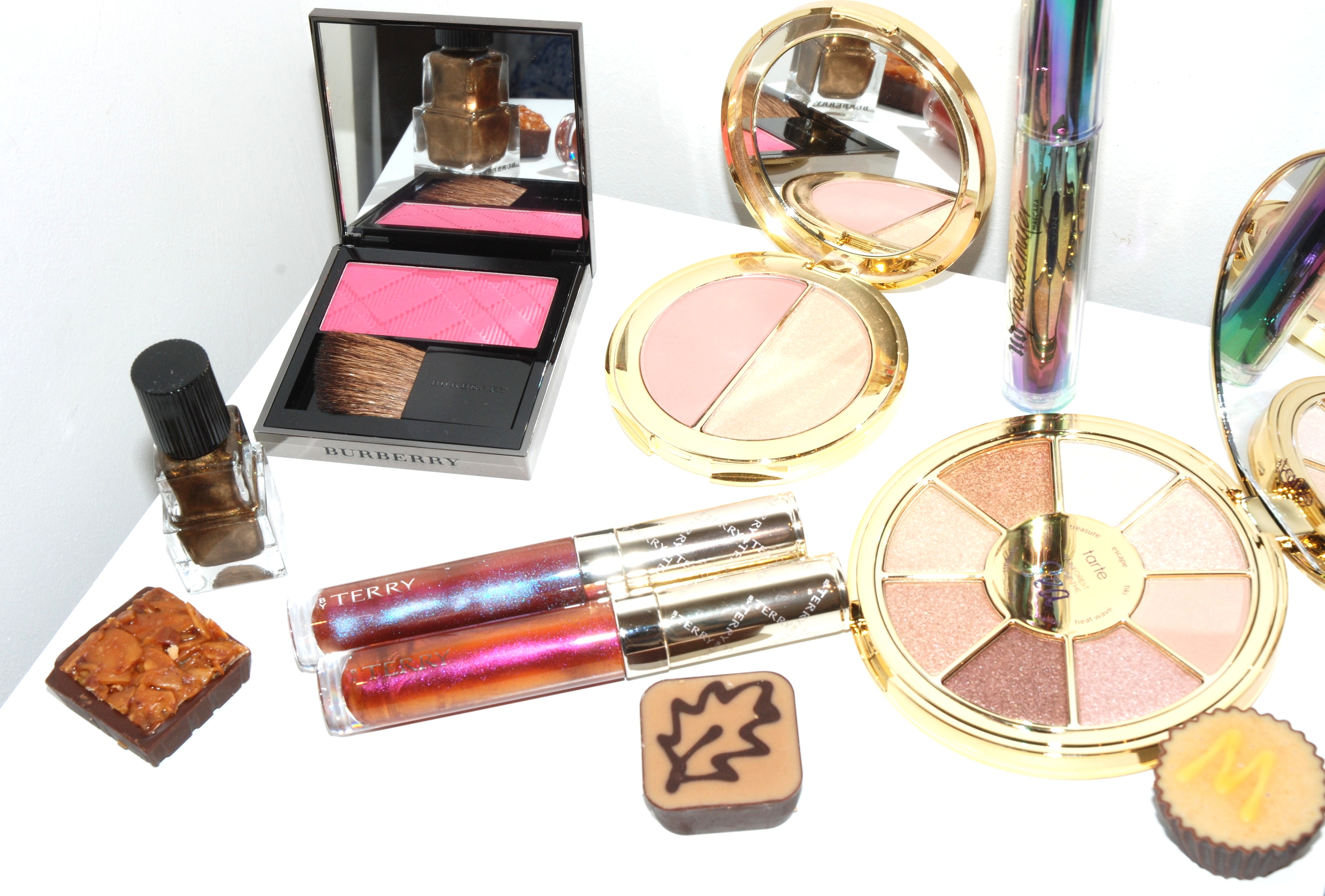 Edit Six
In my final Autumnal edit we have
Burberry Nail Polish in Metallic Khaki 202 a gorgeous Vintage bronzed gold.
Burberry Light Glow Hydrangea pink 10. A pretty in pink complexion-enhancing luxury blush providing effortless application.
Tarte Blush & Glow in Peachy Glow a pretty compact highlight and blush which smells of vanilla.
Limited Edition Rainforest of the Sea Highlighting Eyeshadow Palette Volume 111 containing natural shimmery shades to illuminate eyes.
By Terry Techno Aura Limited Edition Lip Gloss in 11 Midnight Star & 12 Spicy Crush. These lip-glosses have a mesmerising vinyl glossy finish which a multi-tonal shine.
Troublemaker Mascara by Urban Decay for 3D and voluptuous lashes.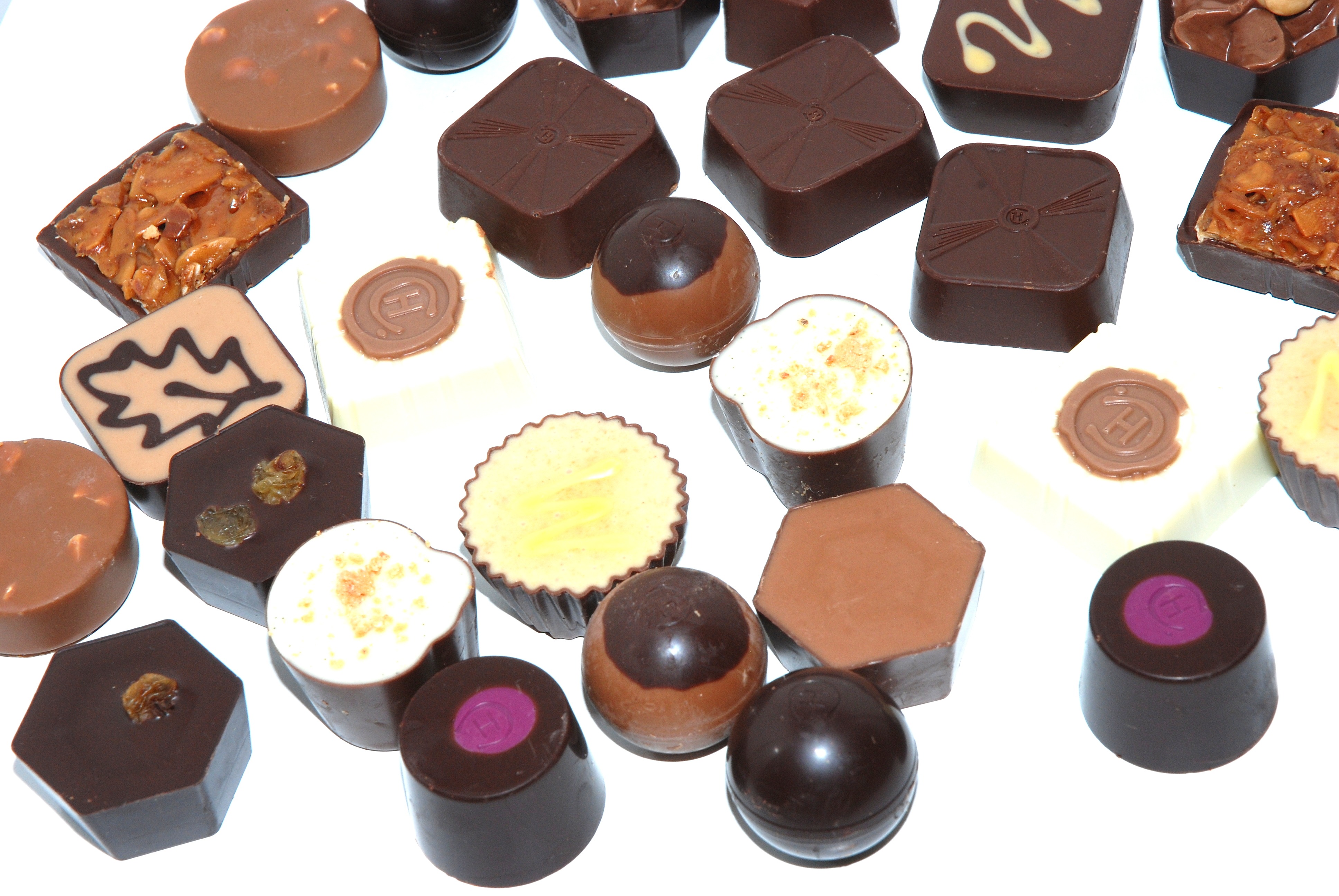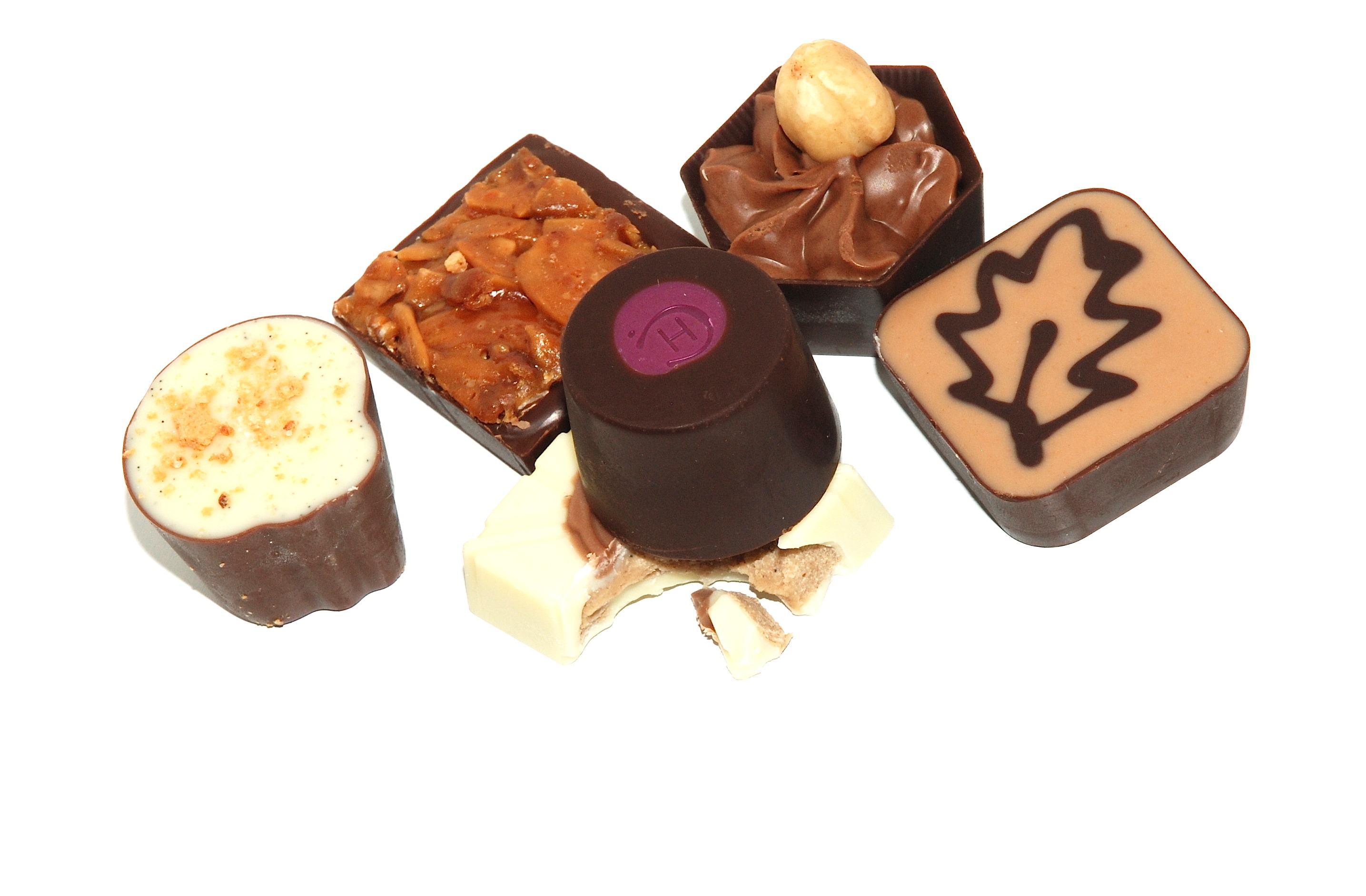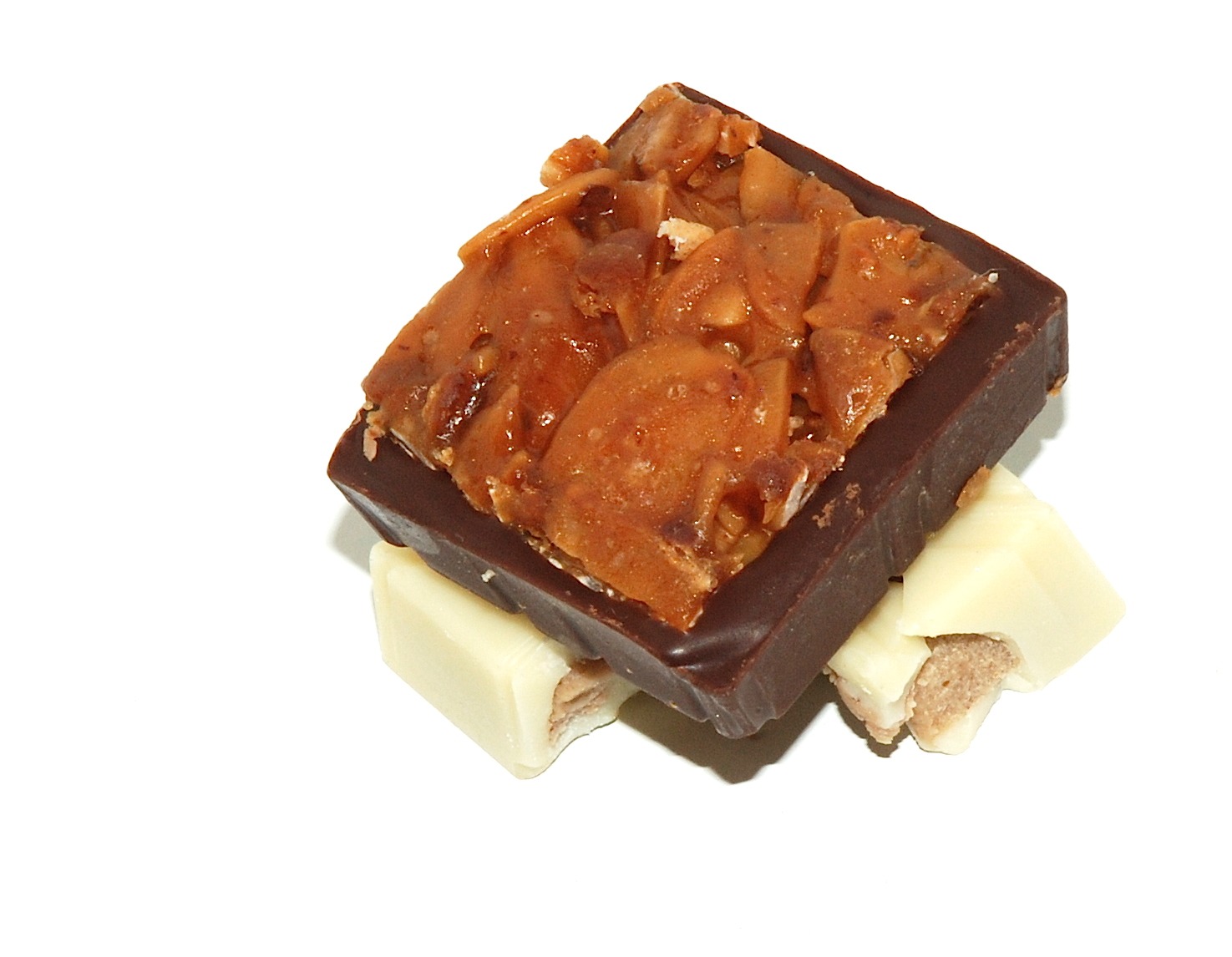 Hotel Chocolat -The Autumn Sleekster & Caramarvellous Grand Slab
Photographed alongside my Autumn Beauty edits is the deliciously moorish The Autumn Sleekster containing 27 warm & comforting luxurious chocolate picks & The Caramarvellous Grand Slab containing crunchy & salted caramel notes with elements of both white & dark chocolate inside.
The Autumn Sleekster is gorgeous! My favourite chocolates from the selection are the Florentine Isabelle which is a soft praline chocolate (3rd photo down) & the Hedgerow Blackberry with a gooey ripe blackberry filling.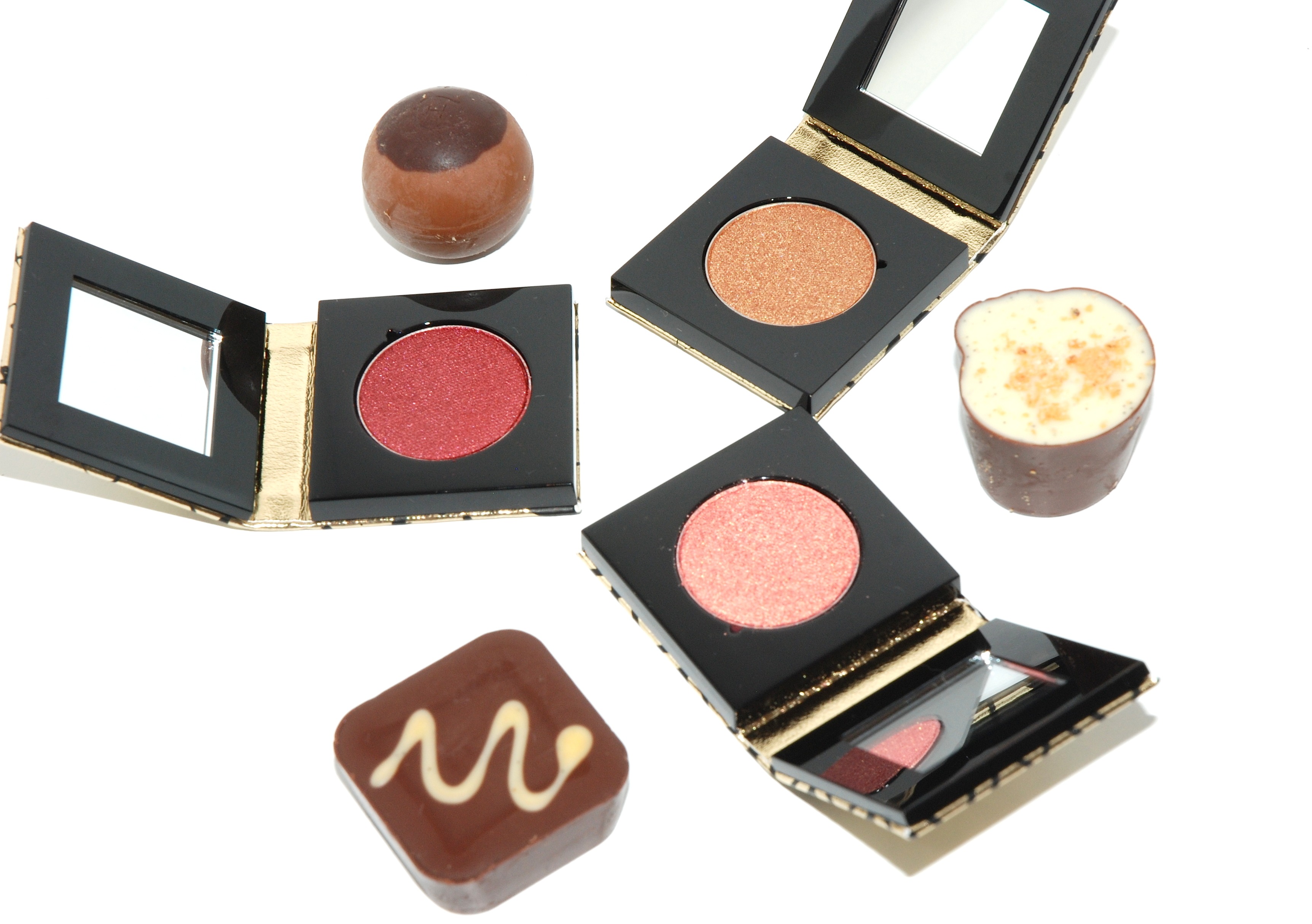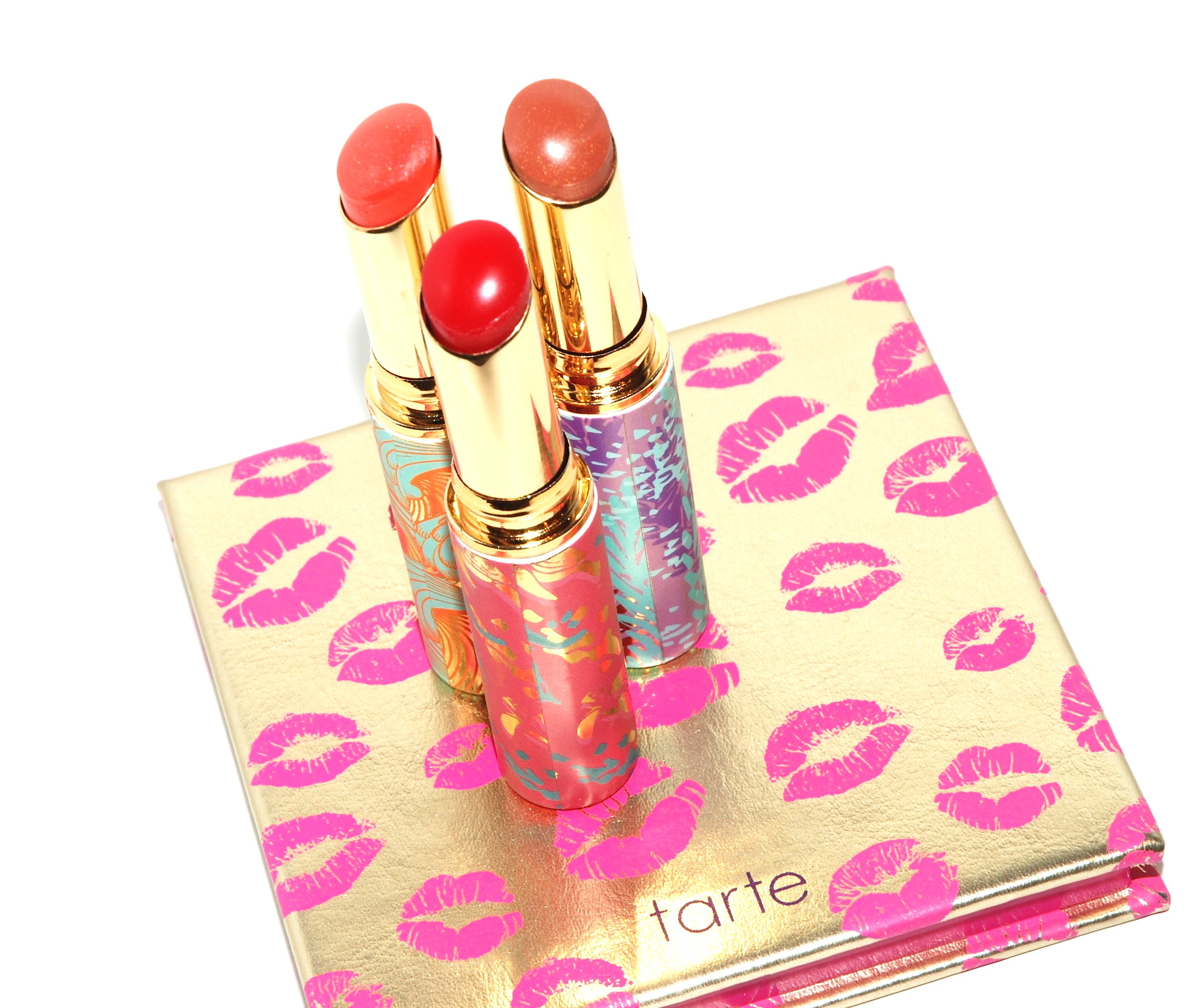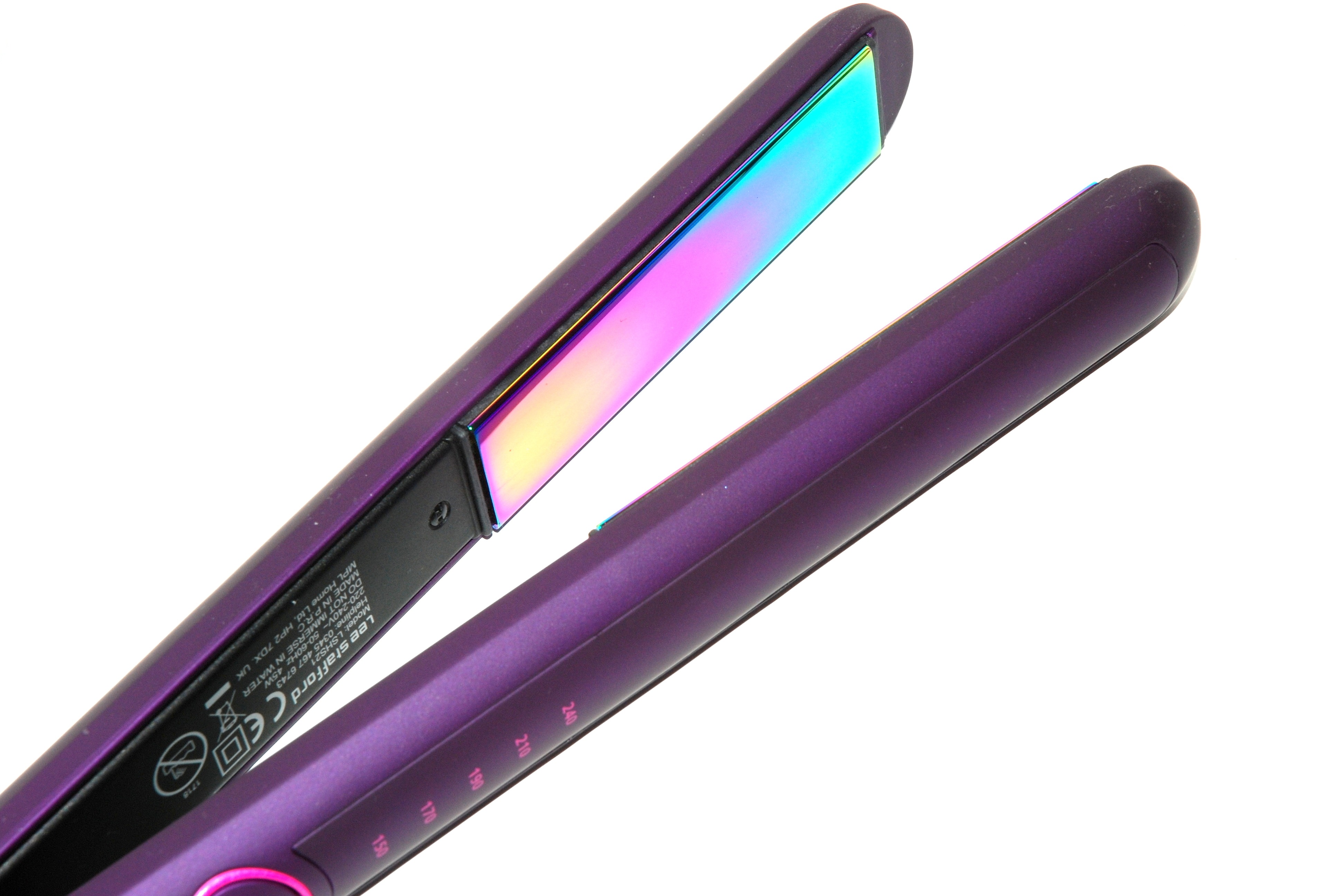 With colder weather soon approaching I hope that this chocolatey infused feature has given you some beauty inspiration to warm up your makeup wardrobe for the colder months.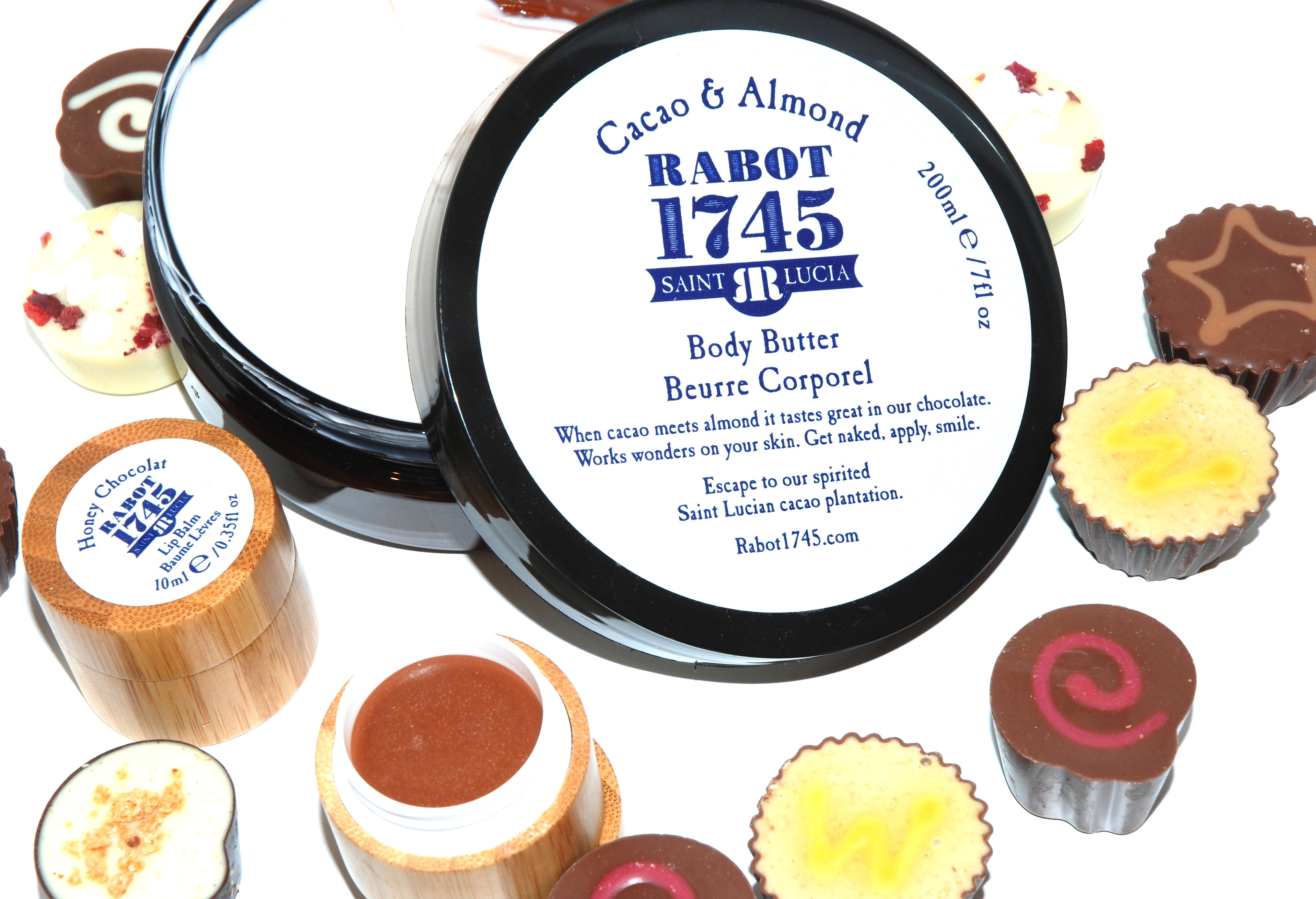 Did you know Hotel Chocolat have their own range of chocolatey infused luxury beauty gifts called Rabot 1745? Showcased above is the Cacao and Almond Body Butter which is gorgeous, along with two lip balms ideal for Winter, Honey Chocolat Lip Balm and Almond Chocolat Lip Balm, both scrumptious.
These chocolates were photographed with The Winter Chocolate Puddings from Hotel Chocolat.
Which edit or products appeal to you the most judging from this post? I would love to hear your thoughts!
Laura xo