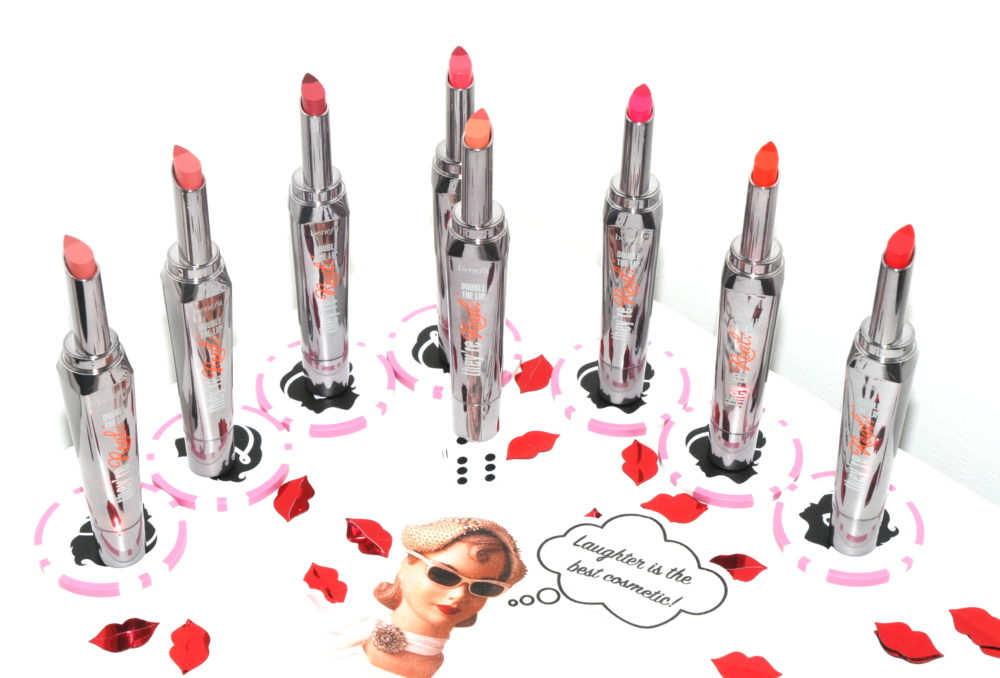 BENEFIT They're Real- Double The Lip
Benefit have recently launched a beautiful new range of lipsticks to their collection called They're Real Double the Lip in nine shades.
The lipsticks contain a lipliner and lipstick in one making applying lipstick easy. The liner is on the outside and the lipstick is on the inner part of the bullet.
91% said lips look visibly fuller & sexier*

92% said it grabs & defines the lip line*

8-hour long-wear lipstick*
These easy to apply lipsticks are comfortable to wear, long-lasting and and come in a variety of shades giving you fuller looking lips.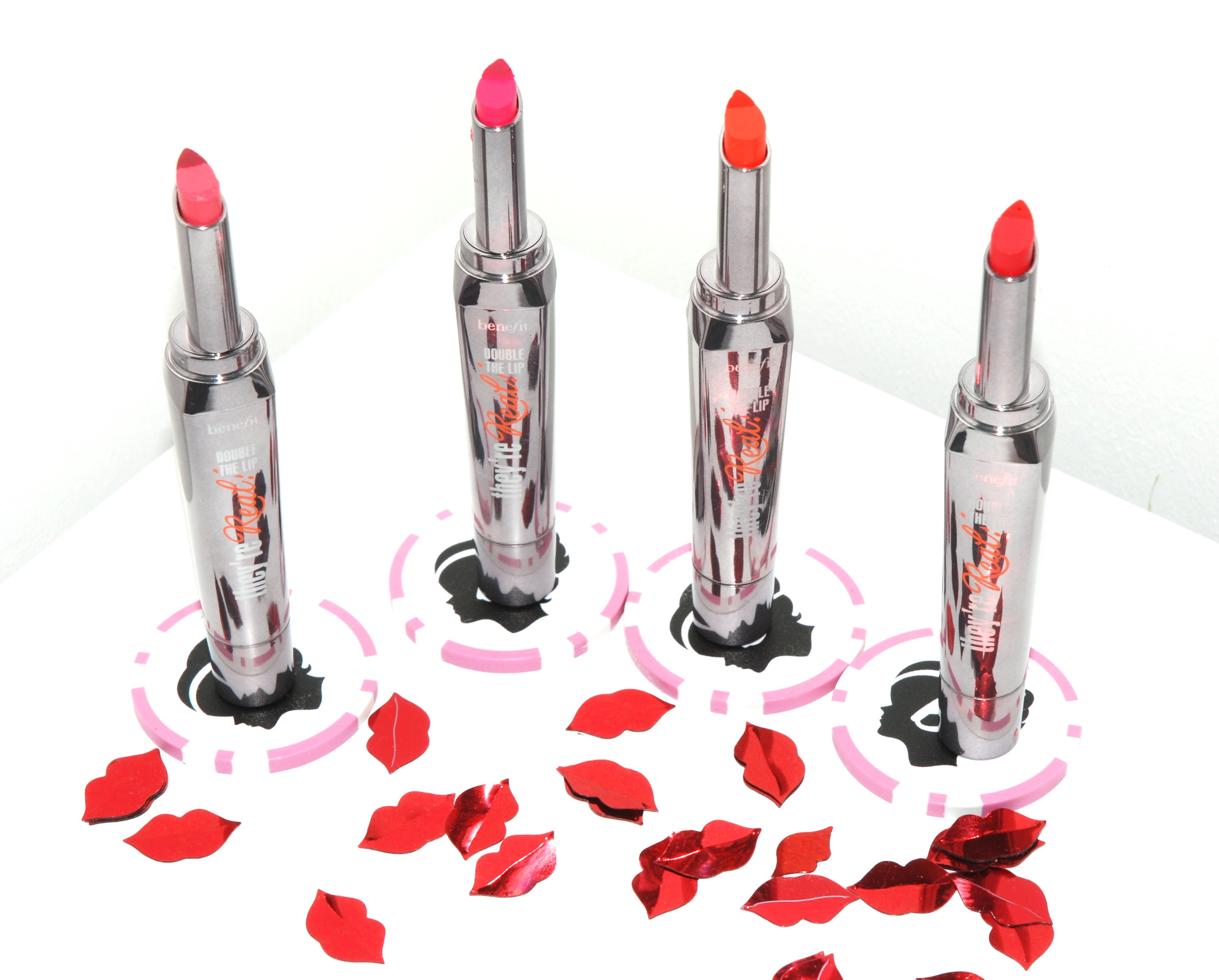 From left to right
Pink Thrills –A pretty in pink lipstick which would be a great choice for a daytime lip.
Fuchsia Fever –A vibrant lipstick full of fun and attitude
Flame Game –A vivid bright orange lipstick
Revved-Up –A beautiful bold statement red colour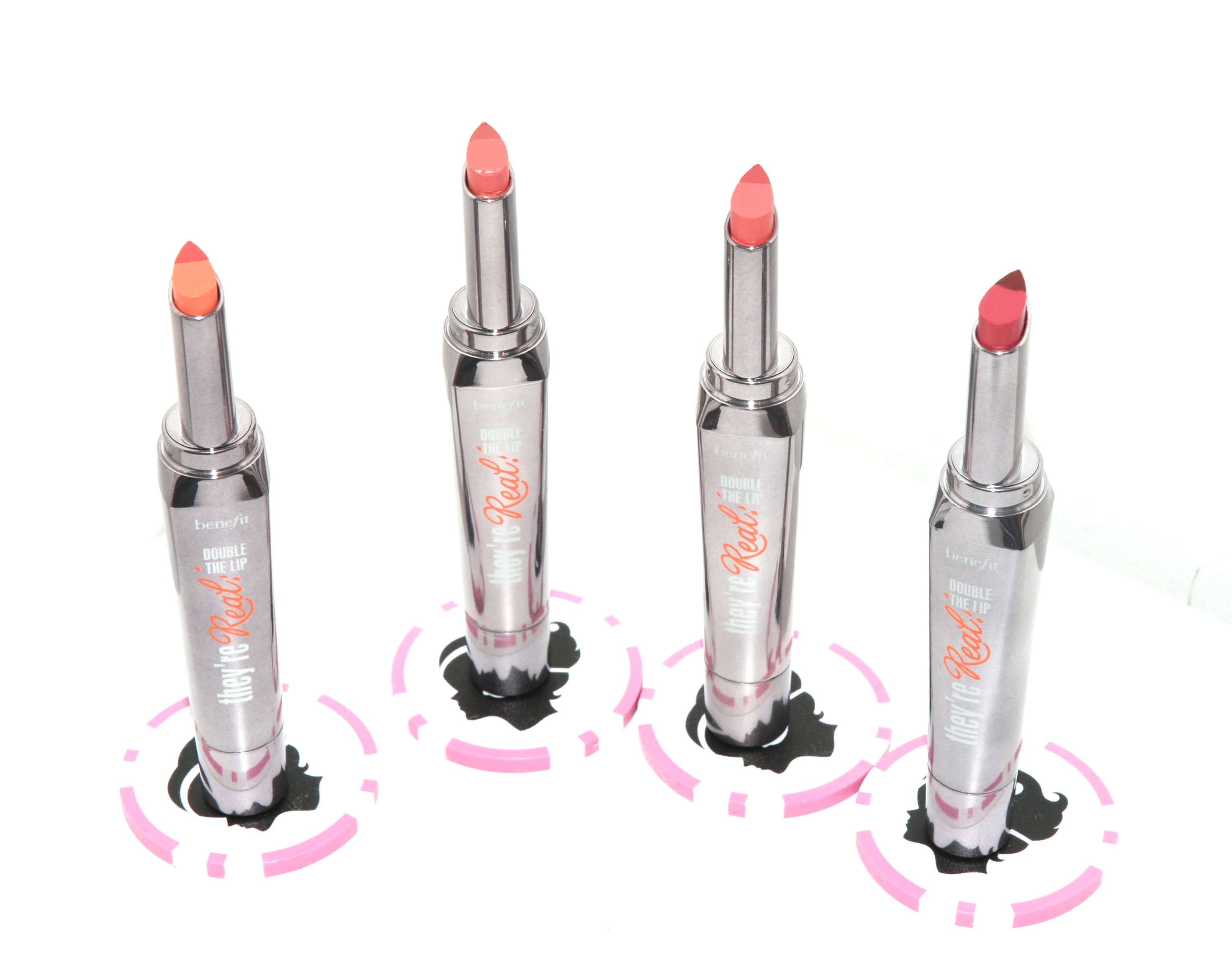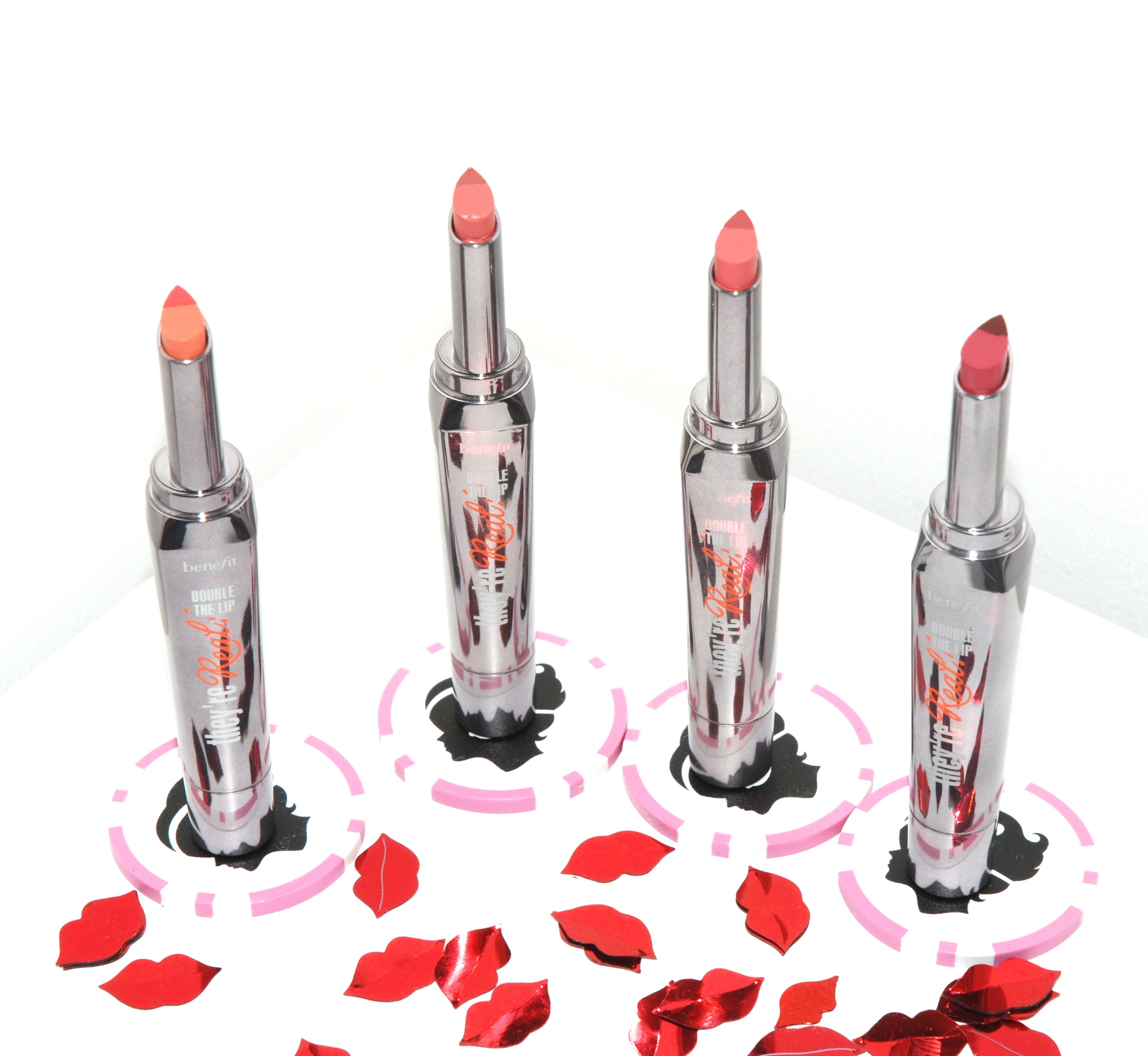 From left to right
Criminally Coral -Vivid and wild
Nude Scandal -A perfect Nude for the day
Lusty Rose – A natural nude pink lipstick shade
Juicy Berry – A delicious juicy deep berry
Each lip-shade is has a semi matte finish which creates the perfect balance of moisture and long lasting wear.
The design of the product is really useful and this is a lipstick is a great pick when you simply want to quickly define your lips without applying your liner and lipstick individually.
The collection provides you with a selection of perfect nudes such as Nude Scandal, Lusty Rose & Pink Thrills. The more vibrant & vivid shades are Juicy Berry, Revved-Up Red & Flame Game.
Personal favourites are Juicy Berry, Lusty Rose and Nude Scandal. They're just gorgeous!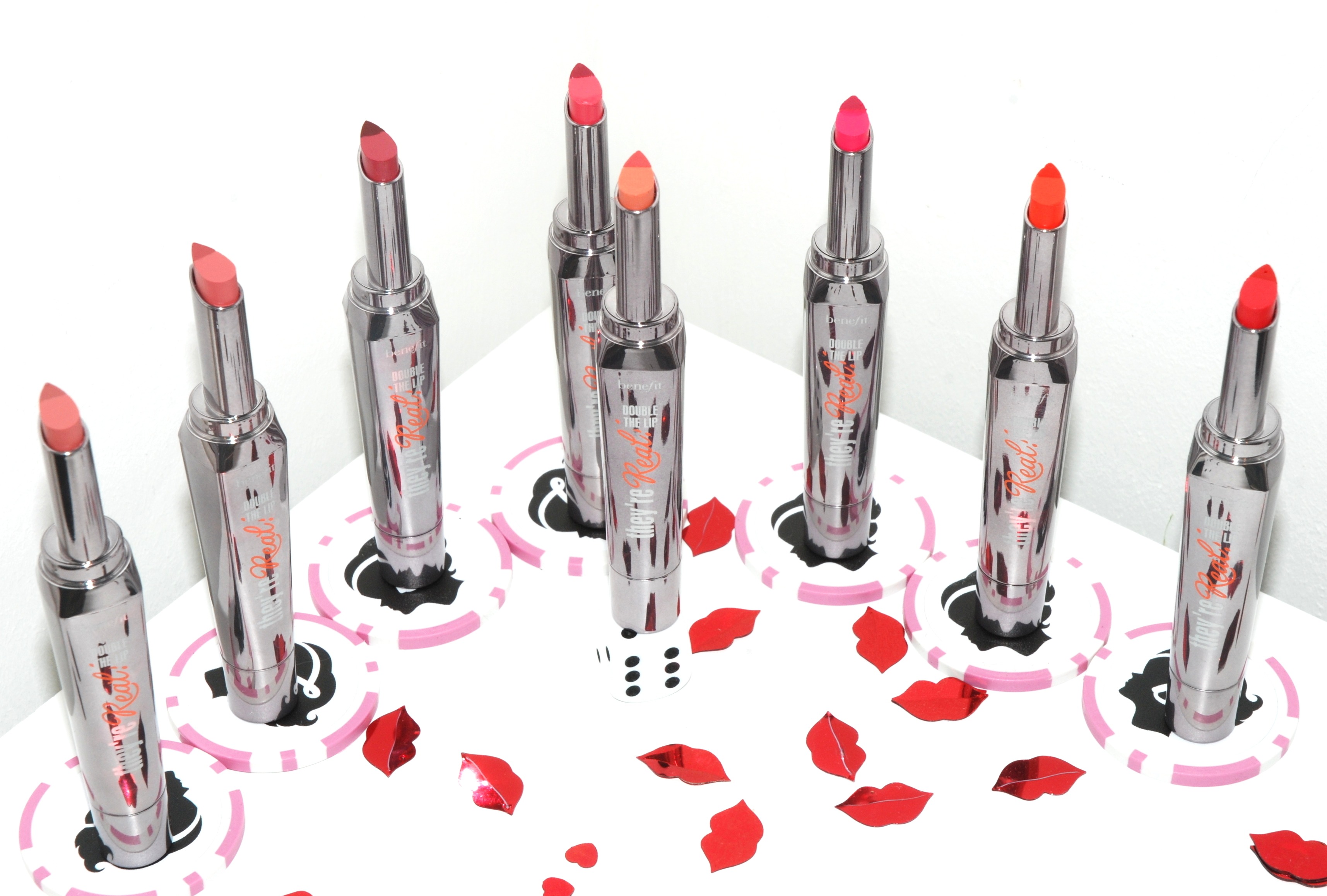 The lipsticks are created to add plumpness and volume to the lips, they really do make your lips look fuller with a beautiful semi-matte satin finish to give you fuller looking lips.
Which of the shades do you like the most judging from the photographs above?
I would love to hear your thoughts!
Thanks for reading.
Laura xo