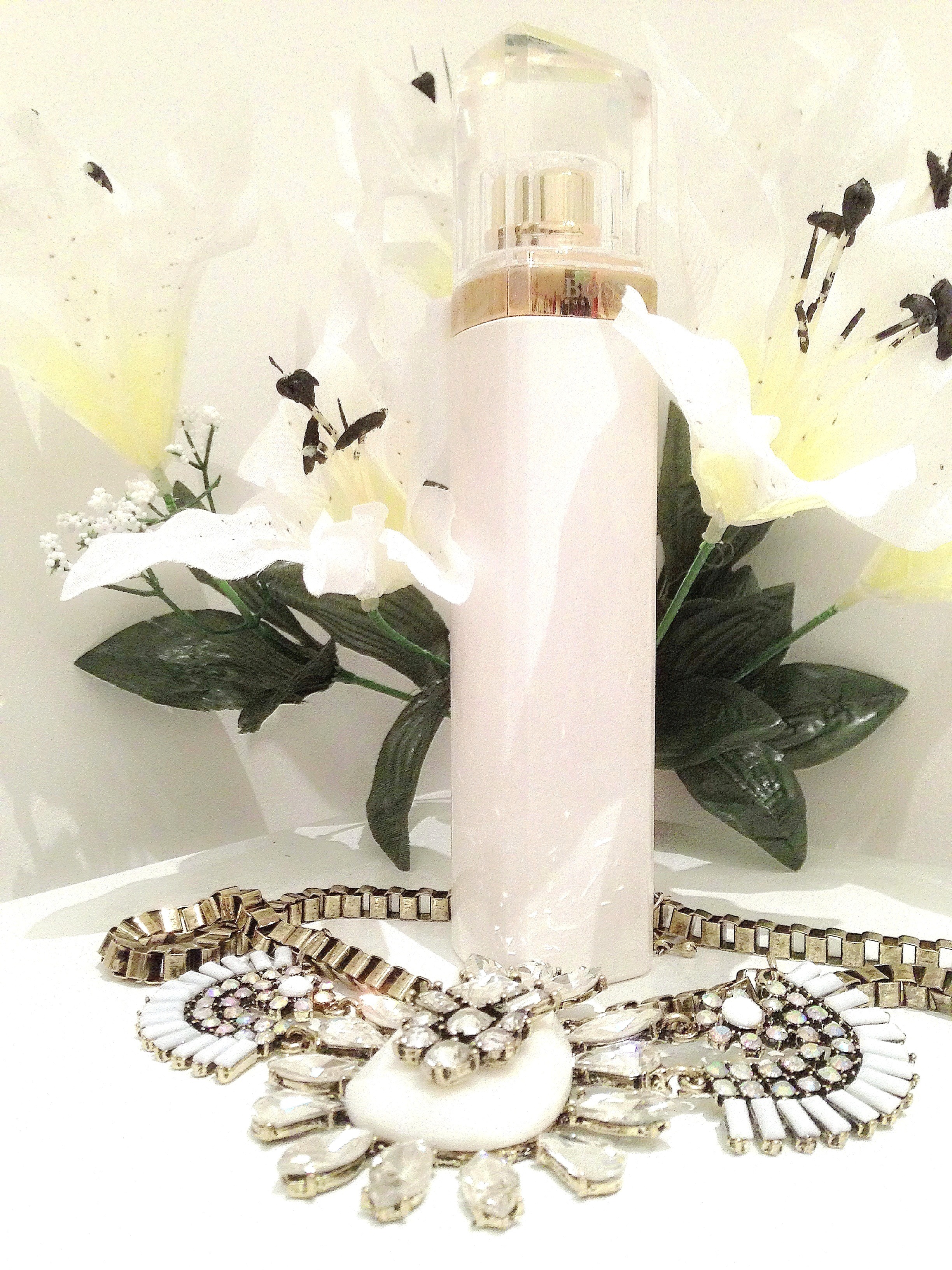 Boss Jour Pour Femme by Hugo Boss Review 
Hugo Boss is known for creating feminine fragrances for the modern woman. Boss Jour Pour Femme is modern in product style.
The scent itself is a floral citrus scent containing a blend of white flowers. It's a sparkling light fragrance, containing honeysuckle, flowers of freesia, and lily of the valley. It has an edge to the fragrance which is ever so slightly masculine (in a good way), creating a dominant twist to Boss Jour.
Personally it's a fragrance I would wear in the daytime, I would opt for Hugo Boss Ma Vie for the evening as it's a very sensual fragrance in comparison.
Boss Jour is strong, yet feminine, soft yet dominant, a fragrance with an edge for somebody who knows who she is and what she wants.
Gwyneth Paltrow is the face of the fragrance, so certainly a good match to the above description.
The beautiful necklace complimenting this fragrance is the Bianco Neck Candy Necklace by Bijou & Boo. This statement necklace is one of my favourites and looks incredibly feminine, and it isn't as big as it appears in the website image.
A beautiful piece to add some sparkle to a New Years Eye outfit.