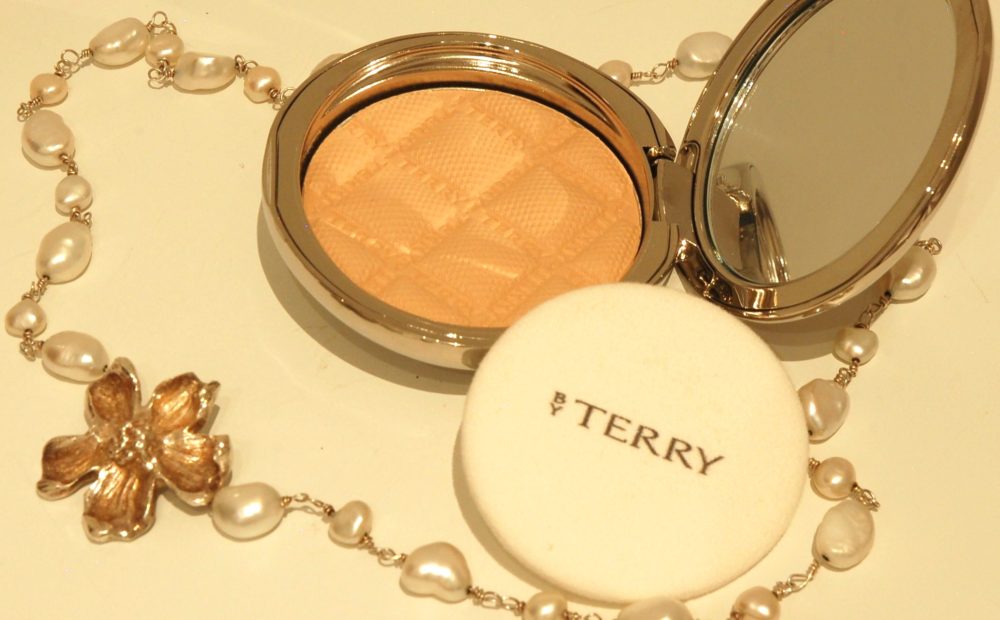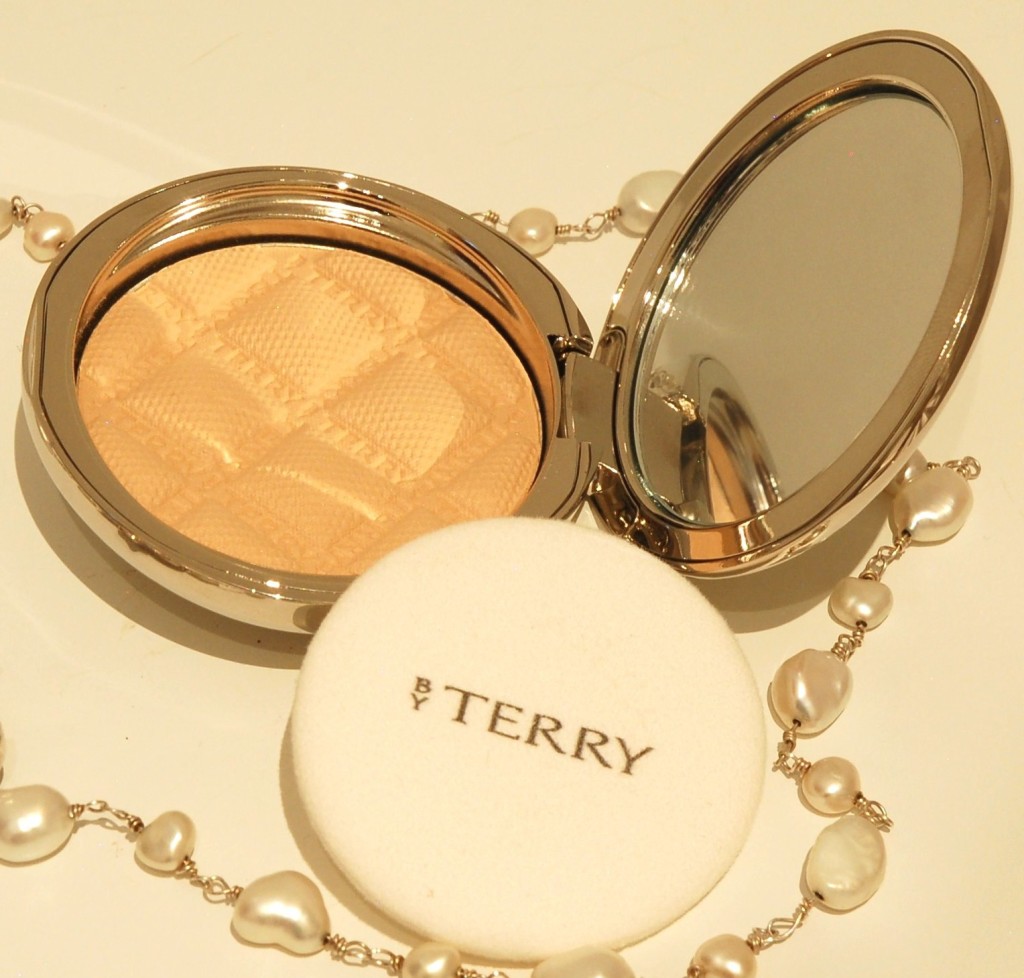 Terrybly Densilliss Compact By Terry
This is by far one of the most luxurious makeup compacts I have ever come across. By Terry never ceases to amaze in terms of product quality. The Terrybly Densilliss Compact speaks luxury with its heavy weighted silver encasing and imprinted criss-crossed pattern on the makeup itself with the By Terry name on it.
The shade photographed above is the lightest compact in 1 Melody Fair which I use as a setting powder after applying my foundation. It makes skin look ever so flawless, wrinkles are dramatically reduced feels like you're wearing a veil of delicate silk on your face! It's quite something!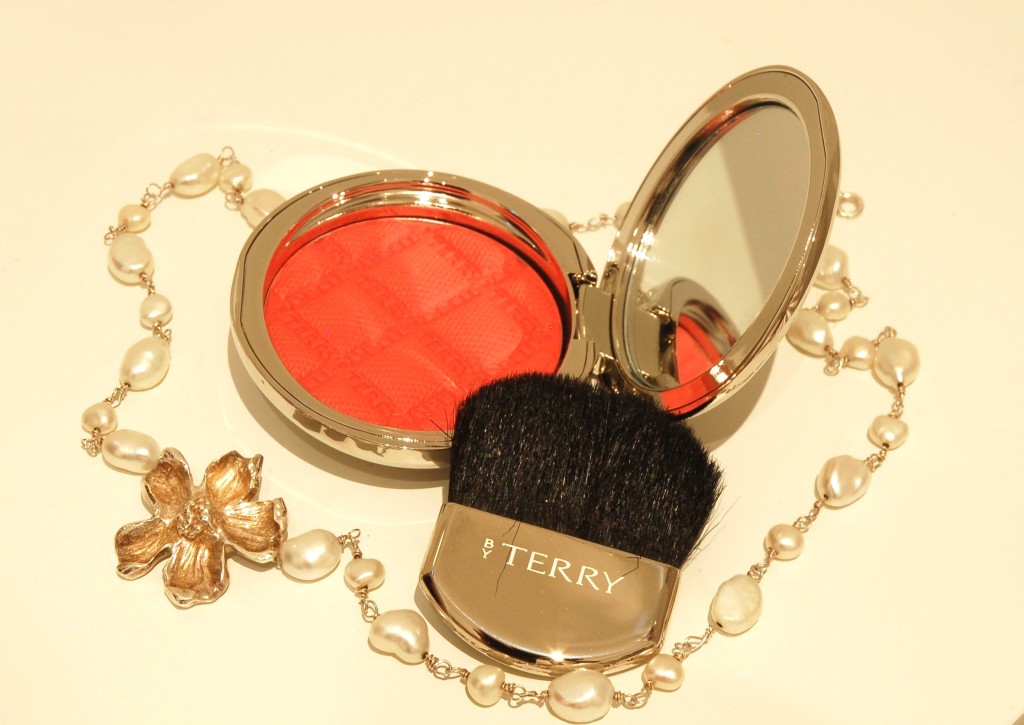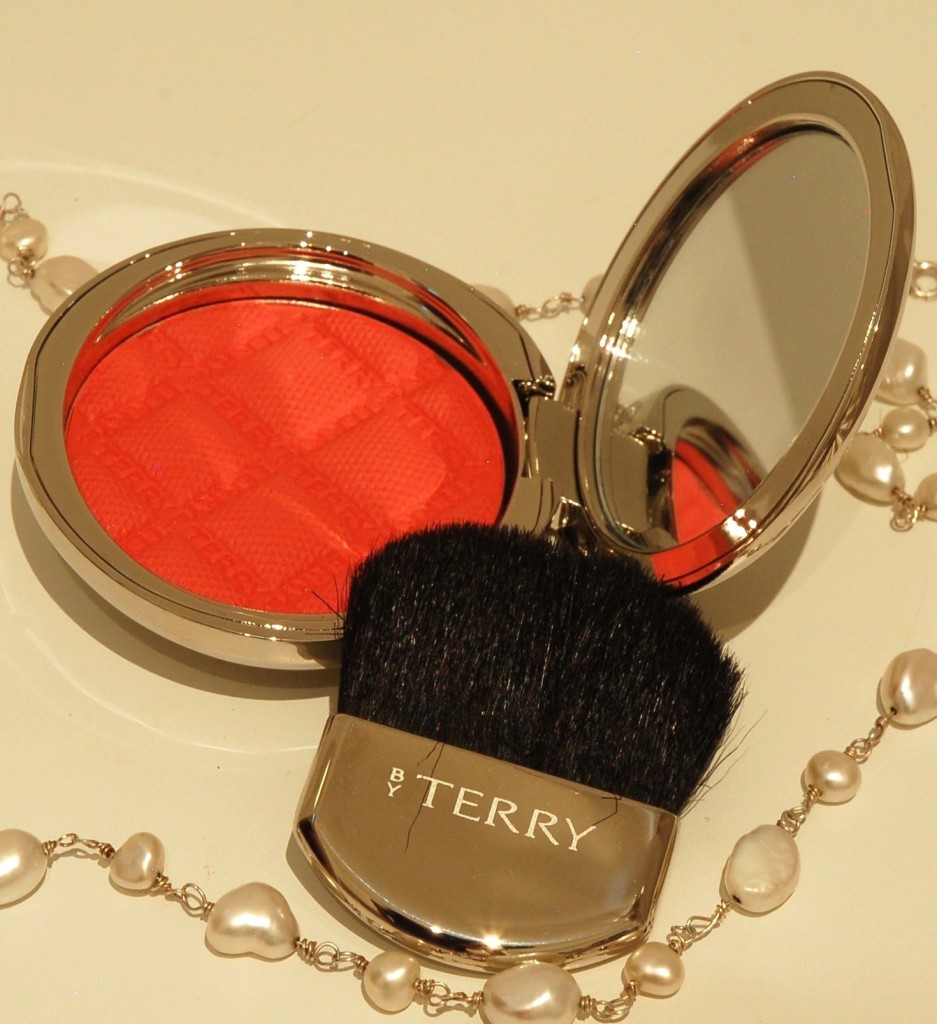 Terrybly Densilliss Blush By Terry in Flash Fiesta 
By Terry have created a range of beautiful blushers which come in a variety of attractive shades. I opted to try 02 Flash Fiesta as I'm a fan of peachy pink tones on my skin as they create such a youthful glow to the face and finish off a makeup look so perfectly.
The packaging is so luxurious and it reflects the product inside which is just beautiful. Each product contains High Colour micro-pigments and FTC – Flawless Time-Control. The silky powder defines the contours of the cheekbones whilst adding a flash of colour to the face.
One of my favourite blushes By Terry, as well as the beautiful Terrybly Rose de Rose reviewed here, it's just exquisite!
---
By Terry is available at Space NK 🙂