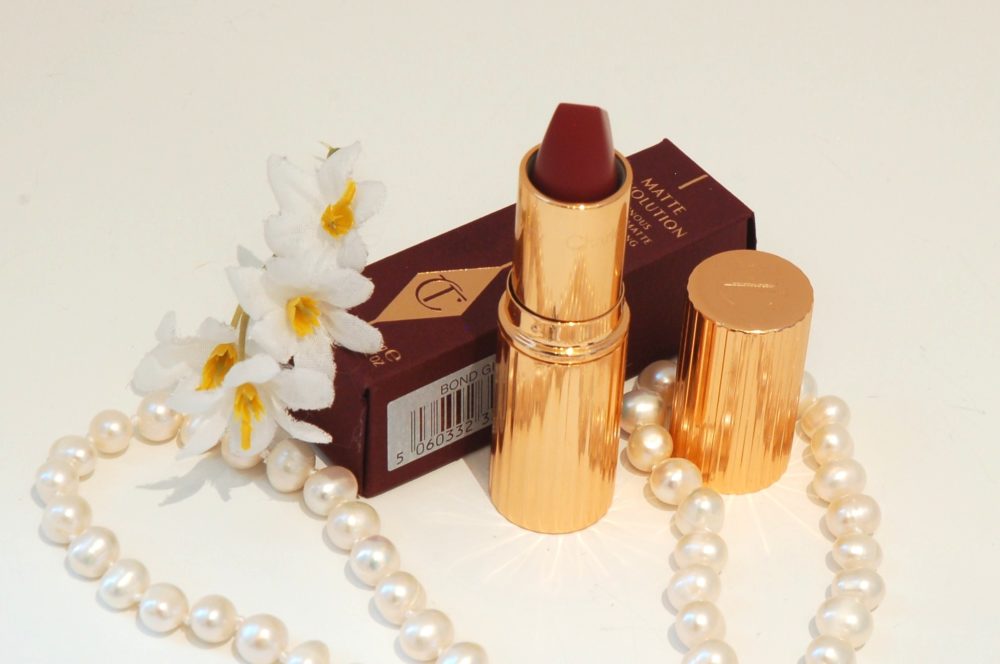 Charlotte Tilbury's Matte Revolution Lipstick in Bond Girl
Bond Girl is a chic natural berry for sultry and alluring beauties from Halle Berry and Barbara Bach to Olga Kurylenko.
It's a really pretty shade to wear during the day and the evening and perfect for Autumn. The lipstick feels incredibly luxurious and the quality of the lipstick is exceedingly high! This shade comes out in a beautiful brown colour on me, having olive skin I can imagine that's probably why. It's lovely!
This moisturising buttery lipstick is really long lasting and its silky formula covers up any cracks in the lips which is great for Winter!
An alluring and captivating shade which is ever so warming. It's especially complimentary if you are a brunette like myself, however it's certainly suitable for anybody.
The golden packaging is so beautiful and looks ever so elegant on a dressing table 🙂 What's not to love?
What makes this matte lipstick so magical and luxurious to wear?
• Lipstick Tree & Orchid extract softens, protects and hydrates lips for younger-looking, healthy lips.
• 3D glowing pigments create the illusion lit-from-within lips that appear wider and fuller.
• Triglycerides mixed with a perfect blend of oils and waxes glides long-lasting colour onto the lips.
• Revolutionary, square, angled tip mimics the shape of a lip brush for precision application.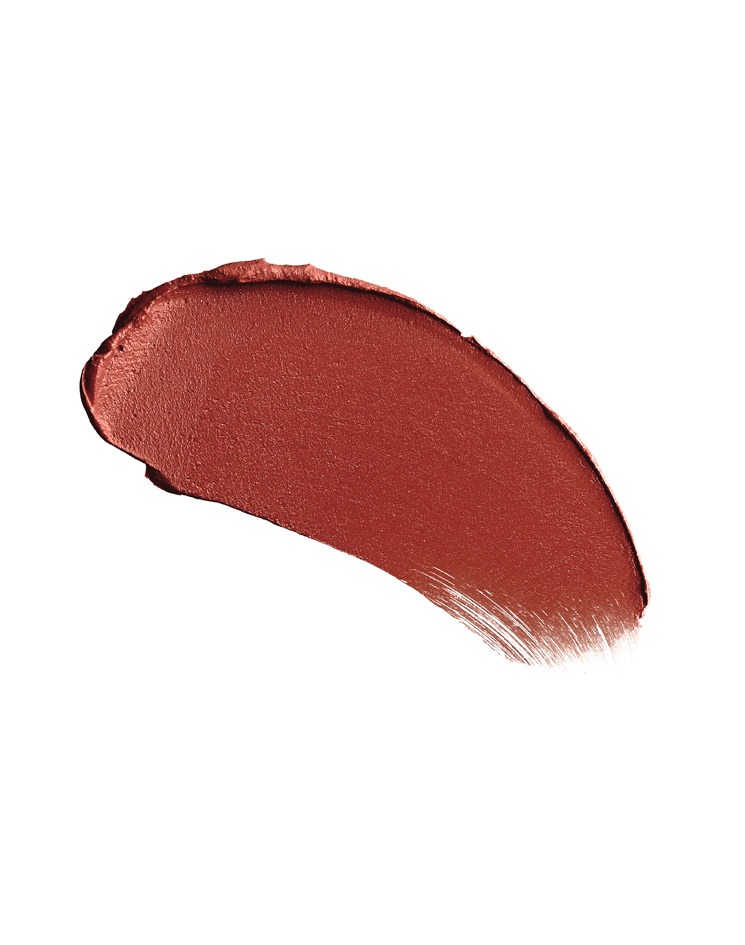 APPLICATION TIPS
• Resize and reshape the lips with LIP CHEAT, available in 5 universally flattering shades. Fill in the lips for added intensity.
• Apply MATTE REVOLUTION straight from the bullet for fuller, wider, lit-from-within lips.
• Target THE RETOUCHER around the pout and on the cupid's bow to frame and highlight the lips, for a more intense illusion of fullness.