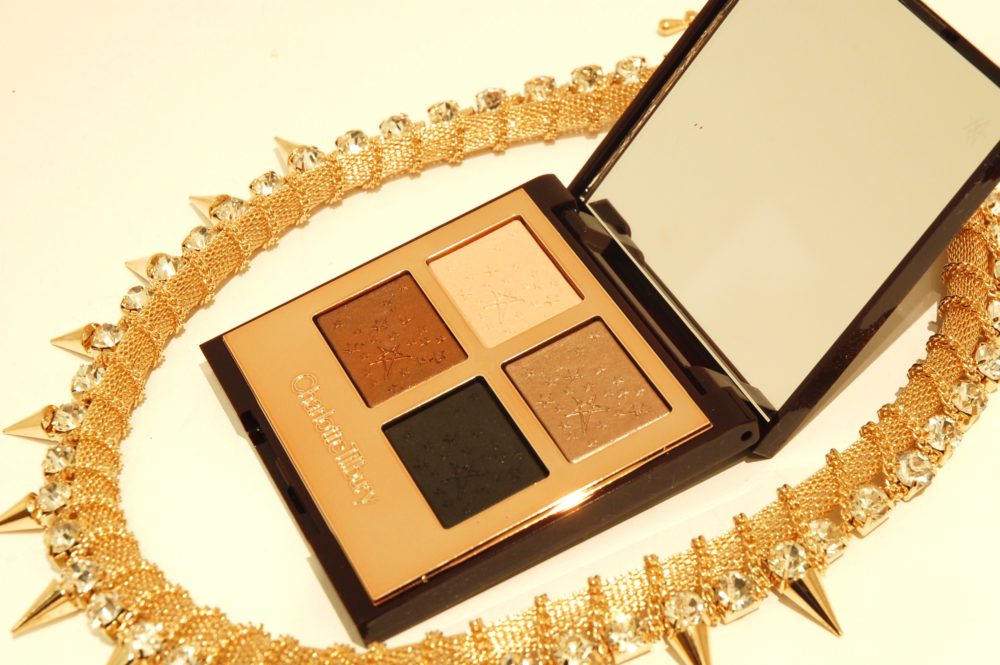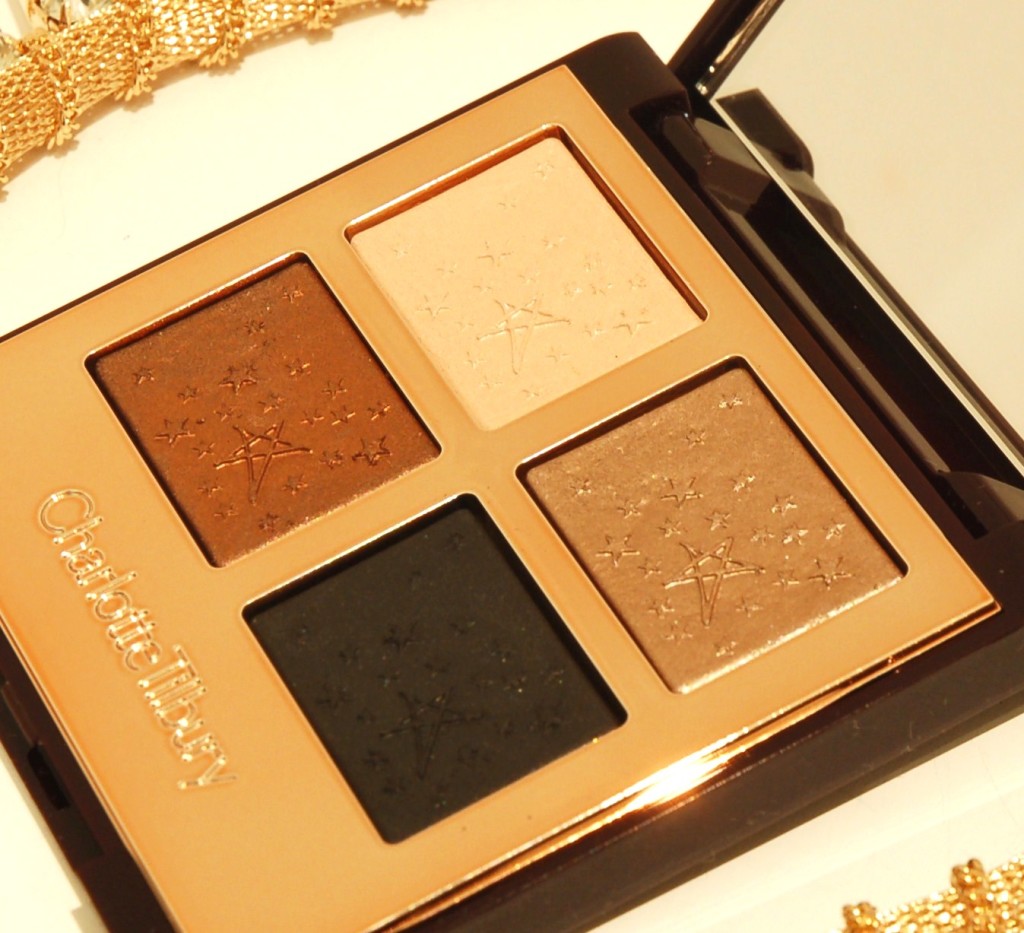 Charlotte Tilbury Luxury Palette Fallen Angel
The Luxury Palette Fallen Angel by Charlotte Tilbury is just stunning! A Limited Edition palette containing four beautifully pigmented shades. Each shadow comes with a beautiful design imprinted on top, it's so pretty that it's hard to take your brush to the palette!
I would describe the palette as a cooler toned palette, with metallic silvers, beiges, and a dark grey. The warm colour here is the pop colour which is a beautiful copper shade.
Building up a smokey metallic eye using this palette is quite a pleasure, you can create a variety of different looks from a very natural eye to a vivid look, especially if you dampen the brush to increase the look dramatically.
The shadows blend really well and the quality of each shadow provides a long lasting look, the primer certainly helps keep the shades on for hours!
I'm impressed with Charlotte Tilbury's products, she's always been a makeup artist I have admired. After trying her legendary Dolce Vita Palette I have been keen to try more, so this Limited Edition Fallen Angel palette was a must try.
Do let me know your thoughts on the palette, really keen to hear your views 🙂
The beautiful jewellery photographed here is by Bijou & Bou. Featured is the Electra Gold, Electra Silver and Electra Black Necklace.