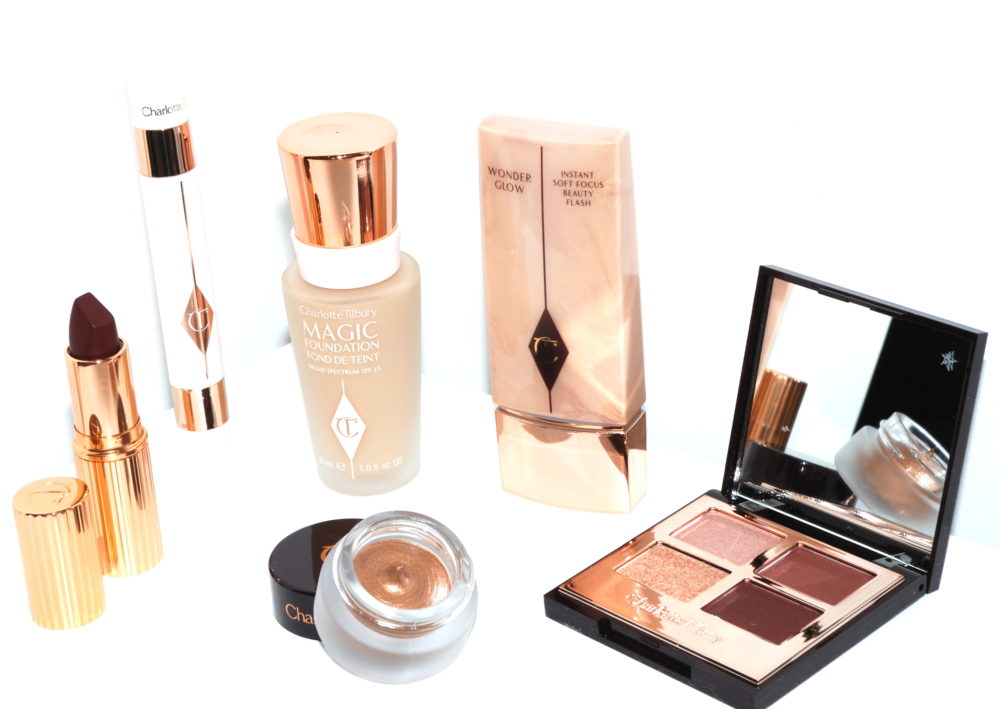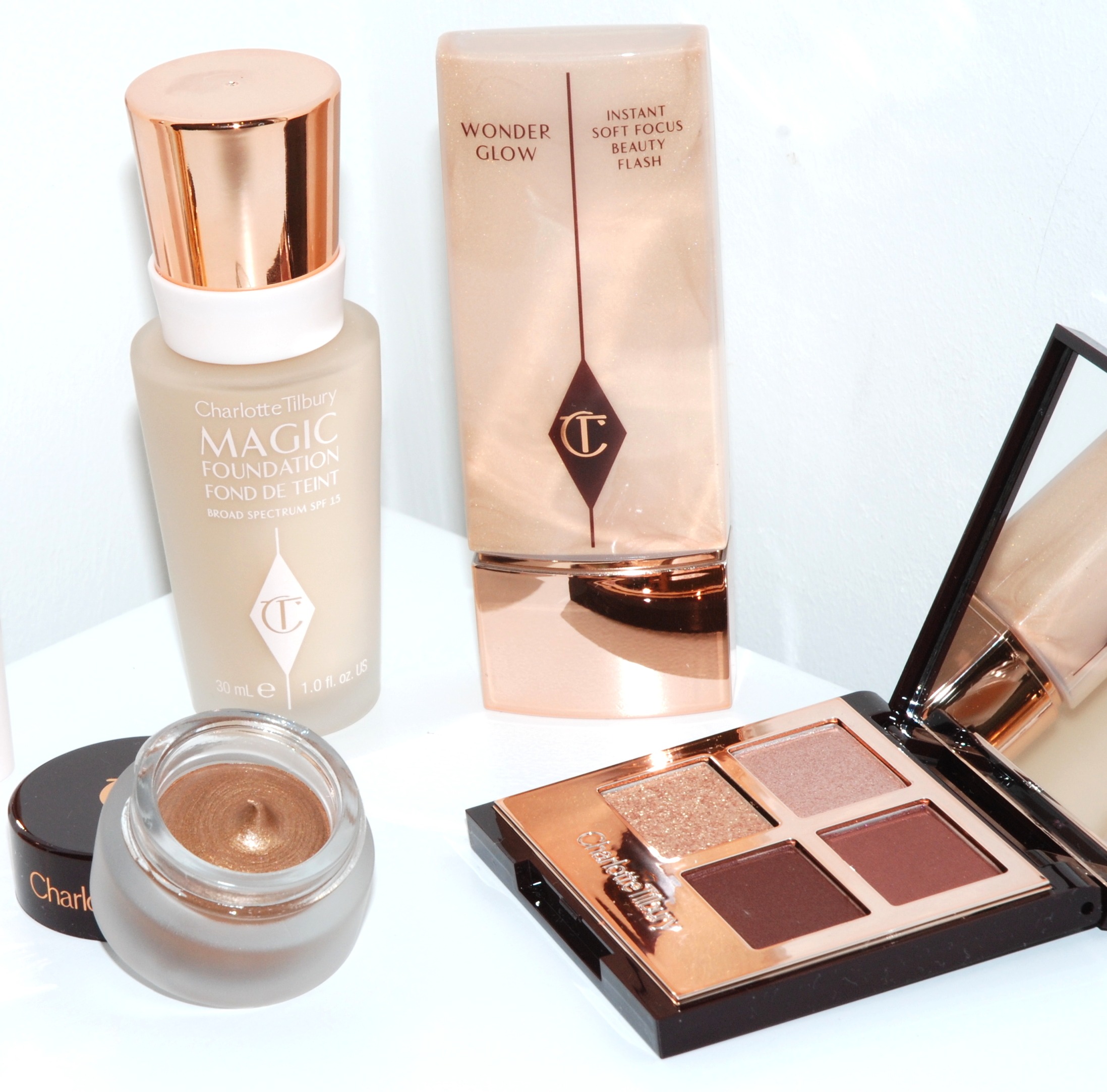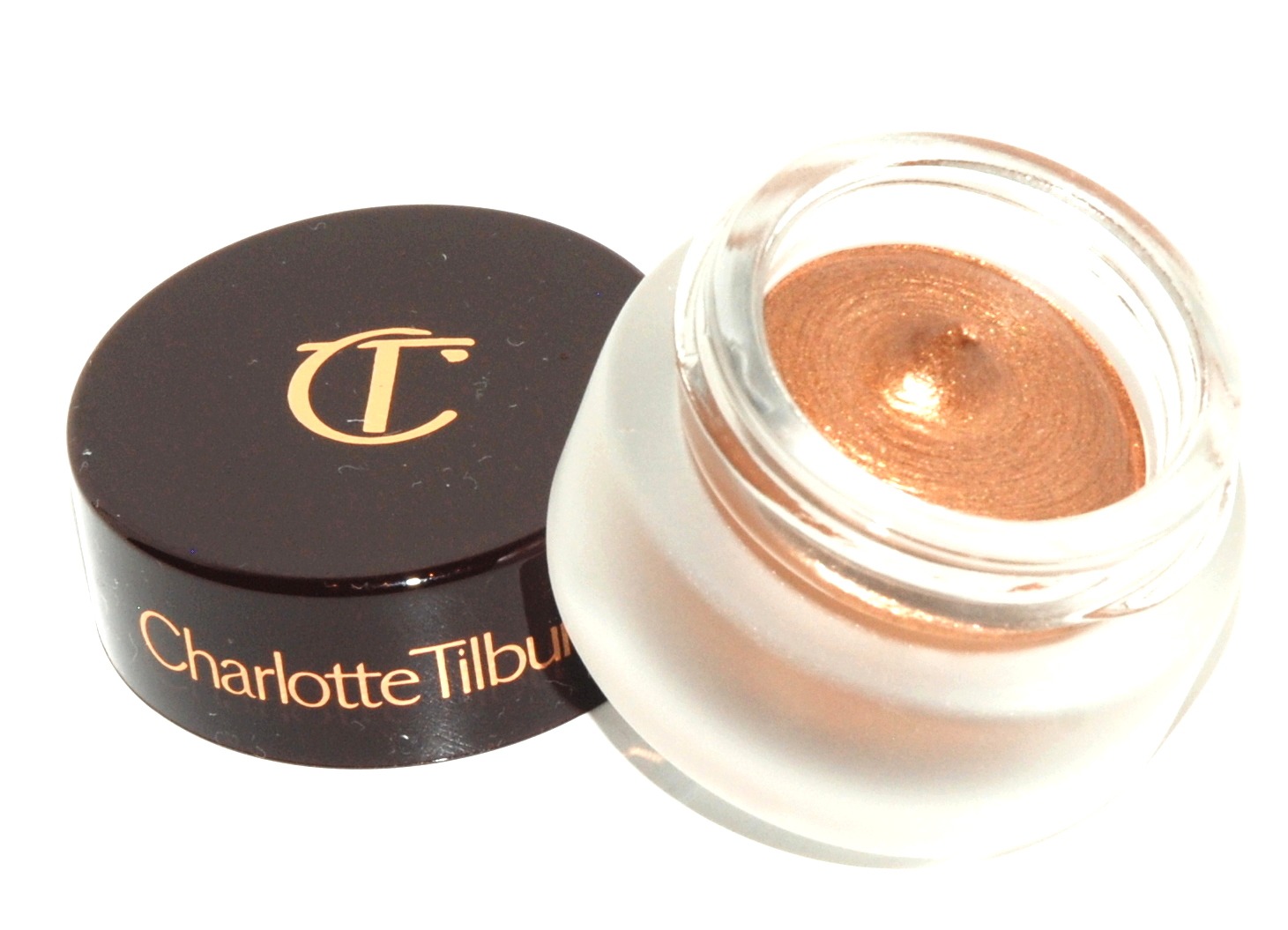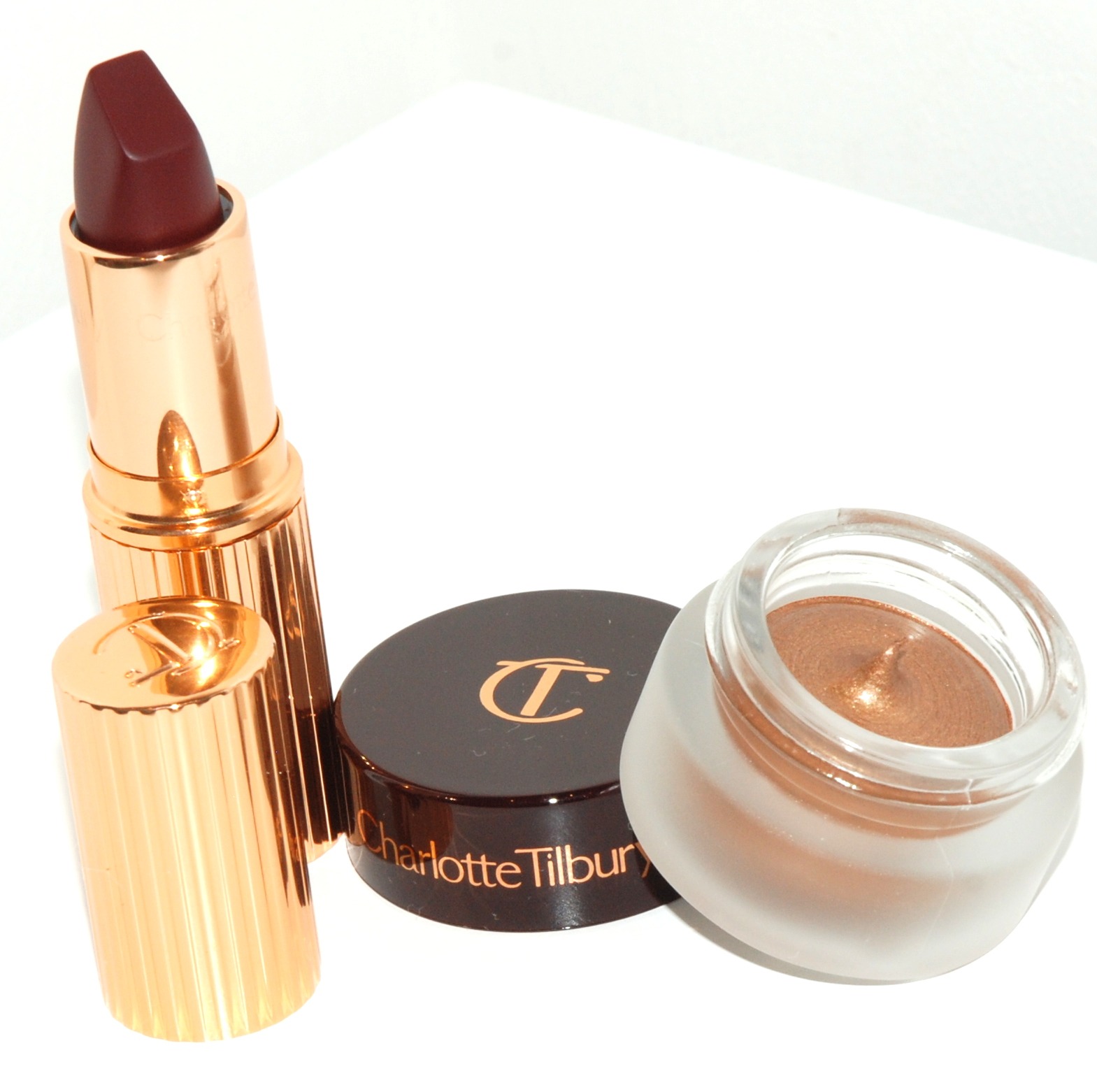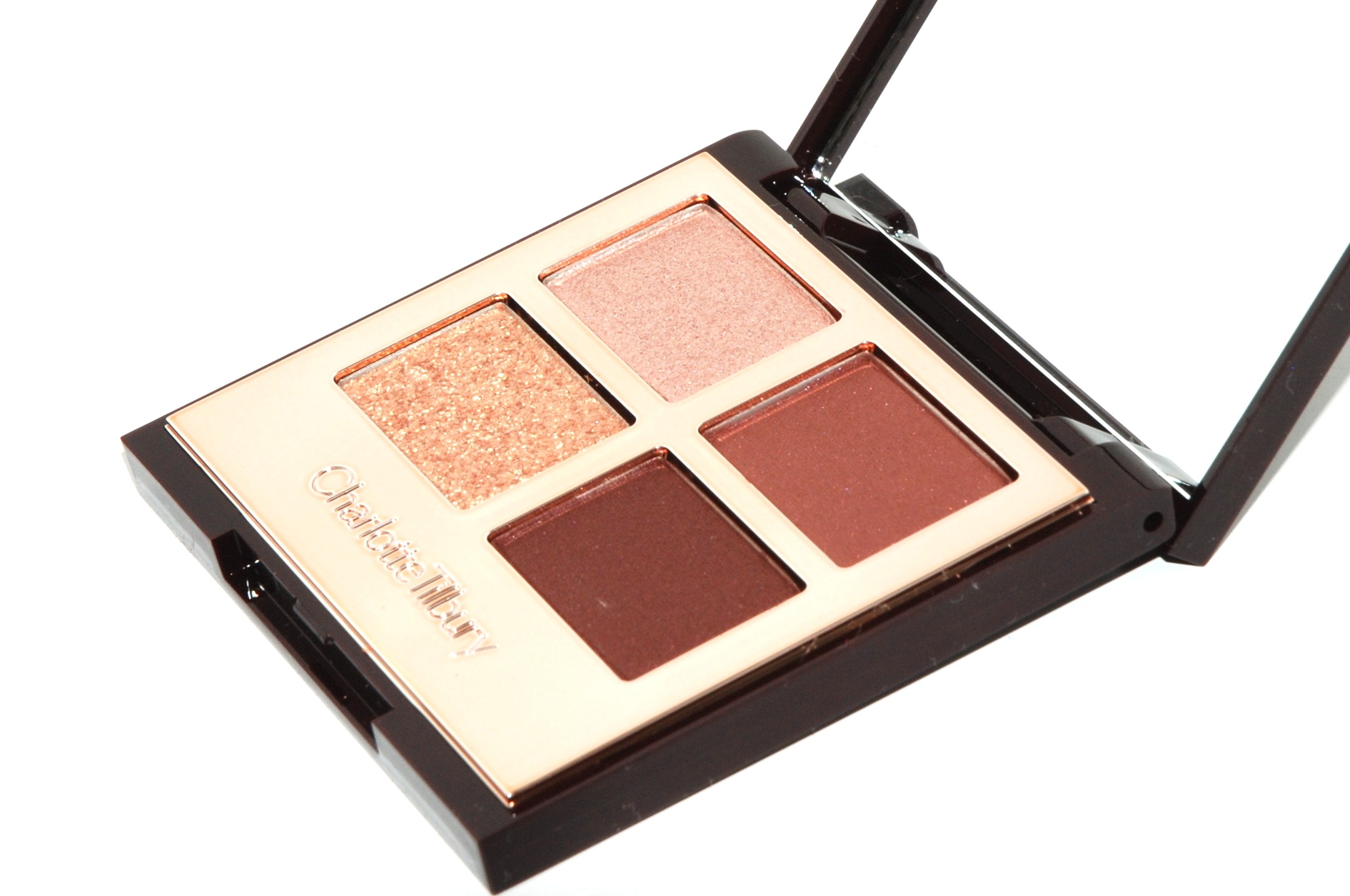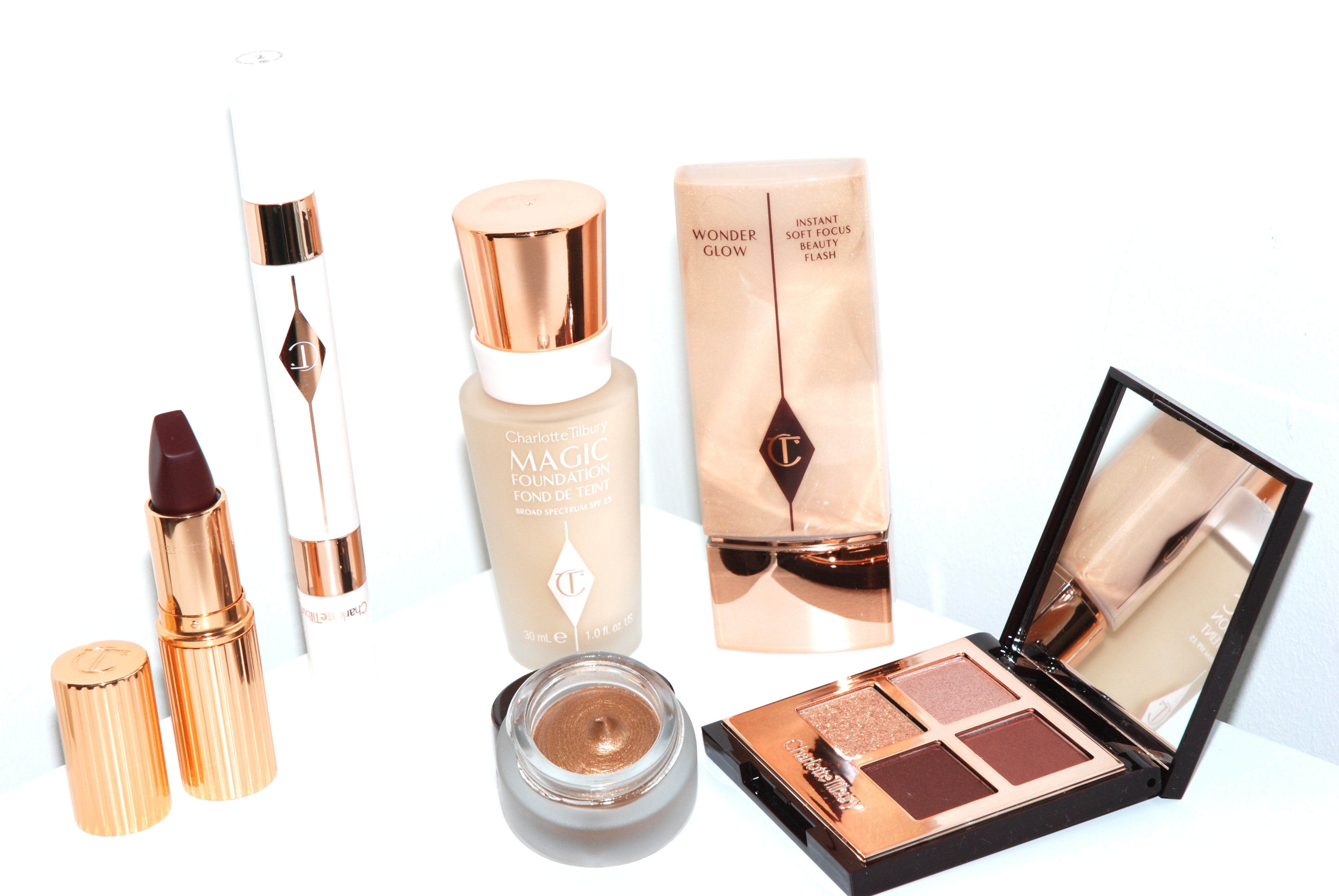 Charlotte Tilbury Luxury Makeup – Edit One
Charlotte Tilbury is known for her high quality and elegant makeup products. Each product has been designed to perfection making each item look incredibly luxurious.
When I initially discovered Charlotte Tilbury's collection I was mesmerised by the beautiful & classic shades on offer. Stunning velvet browns, golds and shimmery eye shades really captivated. The eye catching golden packaging instantly says luxury. So much attention to detail in every single product.
This Christmas I wanted to bring you some of the best picks from Charlotte Tilbury's collection to help inspire your makeup choices for the festive season. In my first Edit I wanted to bring you a selection of products to create a flawless canvas for your face & to showcase some warming products from the range, perfect for the Winter months 🙂
From left to right
Matte Revolution Glastonberry which is such a beautiful burgundy shade. A really alluring deep lip colour which is perfect for fall. A seductive shade which would look perfect with a warm smokey eye. It's gorgeous 🙂
Mini Miracle Eye Wand is such a fantastic product, designed to eliminate dark circles around your eyes. The product has a two click process. One end has a tightening cream which hydrates the eye area, and on the other side it has a light reflecting cream. It's been designed to use over your foundation. I used the shade 2 colour which works well for light olive skin.
Magic Foundation Shade 7 this really is a wow product! I'm so impressed with the quality of the finish of this beautiful foundation. It's a full coverage foundation, however it doesn't feel heavy at all. After applying it felt and looked incredibly light, and my skin had an angelic look. Possibly one of my favourite foundations I've tried in a while, it really is beautiful.
Wonder Glow is a primer, an anti ageing elixir and a beauty flash all in one which gives you a golden spotlight glow all over your skin. It's designed to use under your foundation however I used this over the top on my cheekbones & brow-bones for a beautiful golden highlight.
Luxury Palette The Vintage Vamp This is a beautiful palette with a luxurious pigmented gold, warm russet, a pretty pink and coppery brown. A very warming eye palette which creates a warm & seductive smokey eye. The shades in this palette are just beautiful & warm eye colours are so appealing to me. The vampish look is a go to look for Fall for me, I just love it 🙂
Eyes to Mesmerise Bette this beautiful amber golden cream eyeshadow is probably one of the most beautiful eye-shadow colours I have come across. It's inspired by Bette Davis & is quite simply beautiful. The shadow glides on so easily & the creamy formula dries to a matte finish. The finish is divine & gives you those alluring Hollywood eyes. This product works very well on olive & darker skin tones, it's so warming, very classic. Golden luxury in a pot!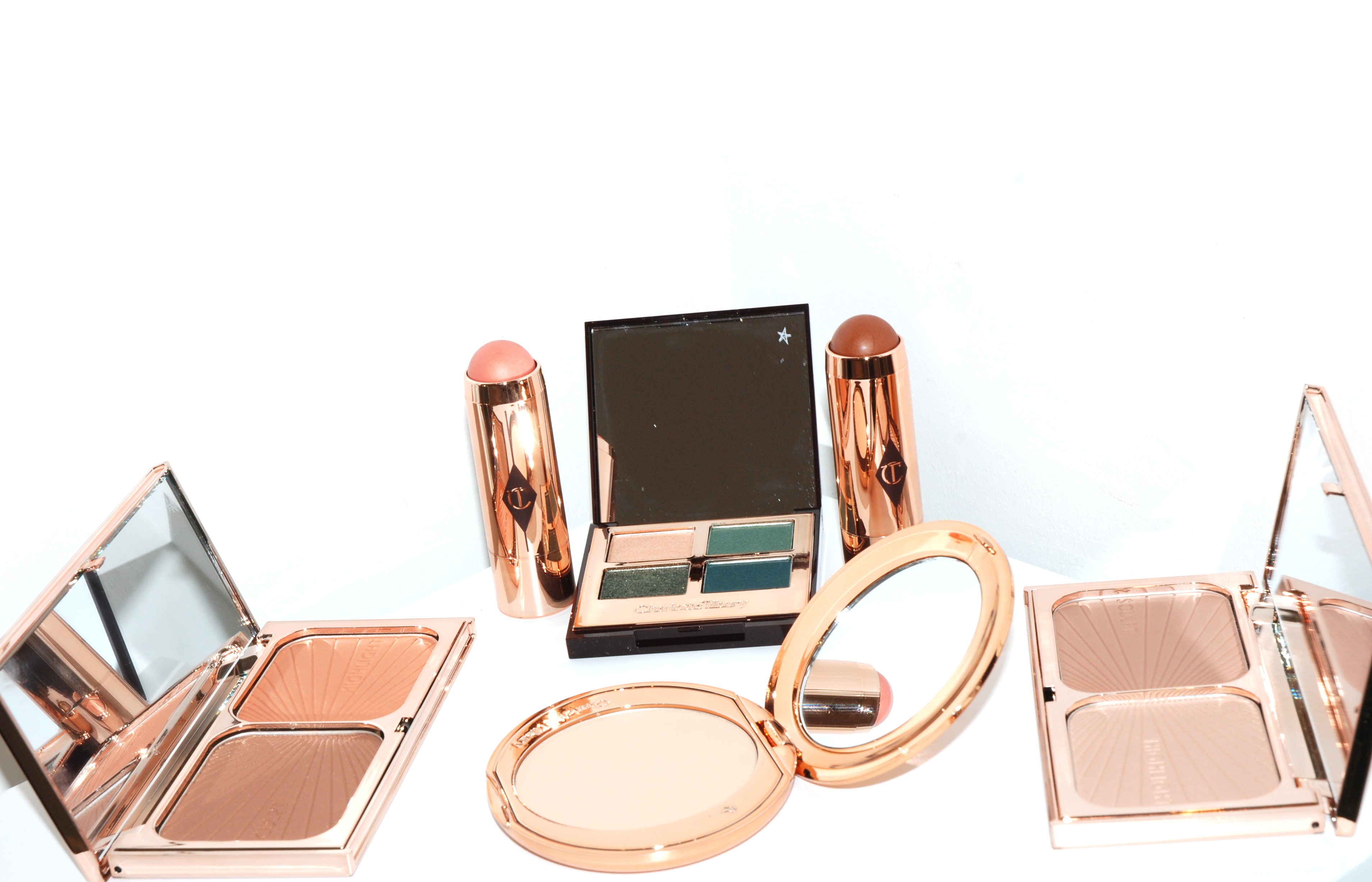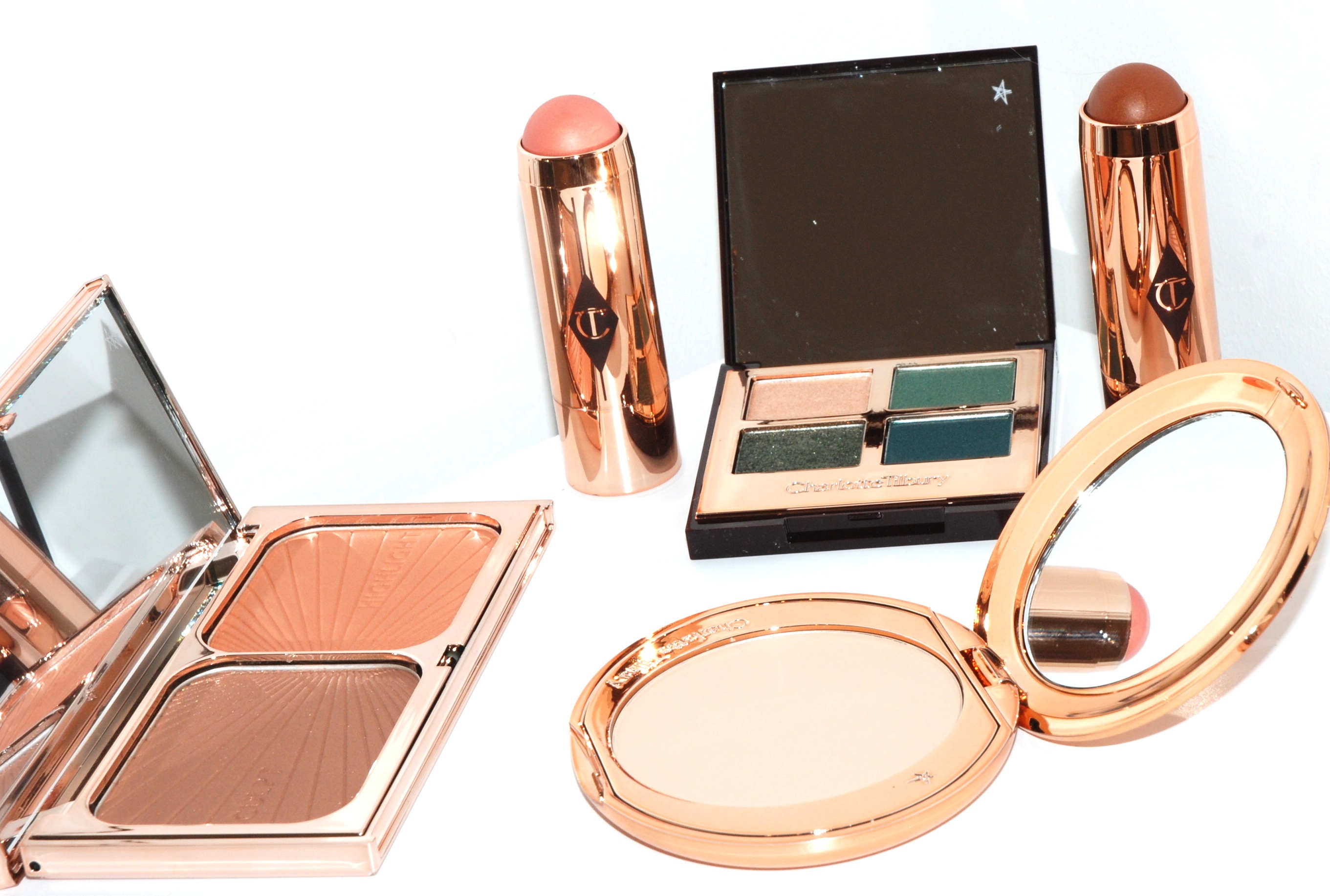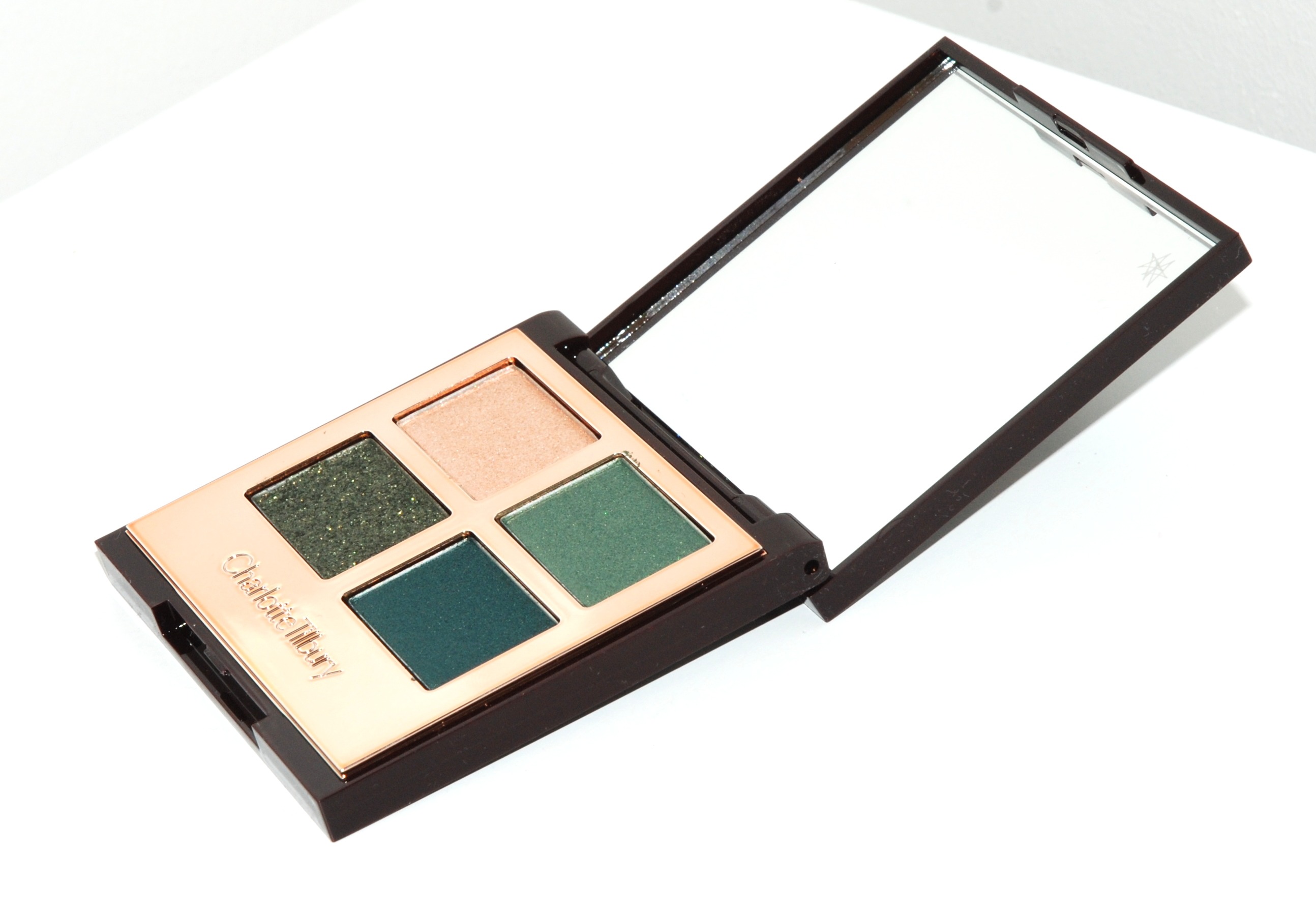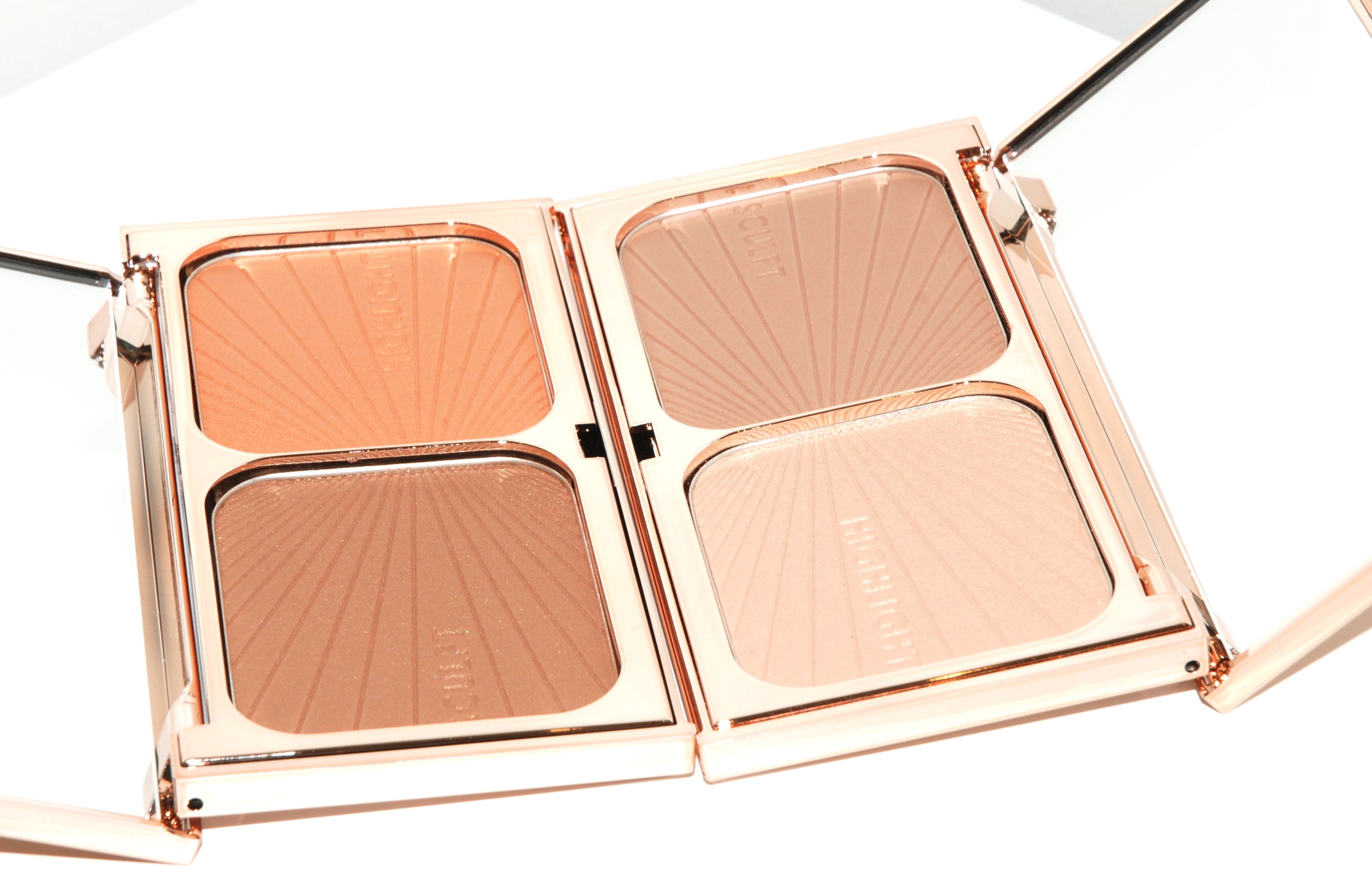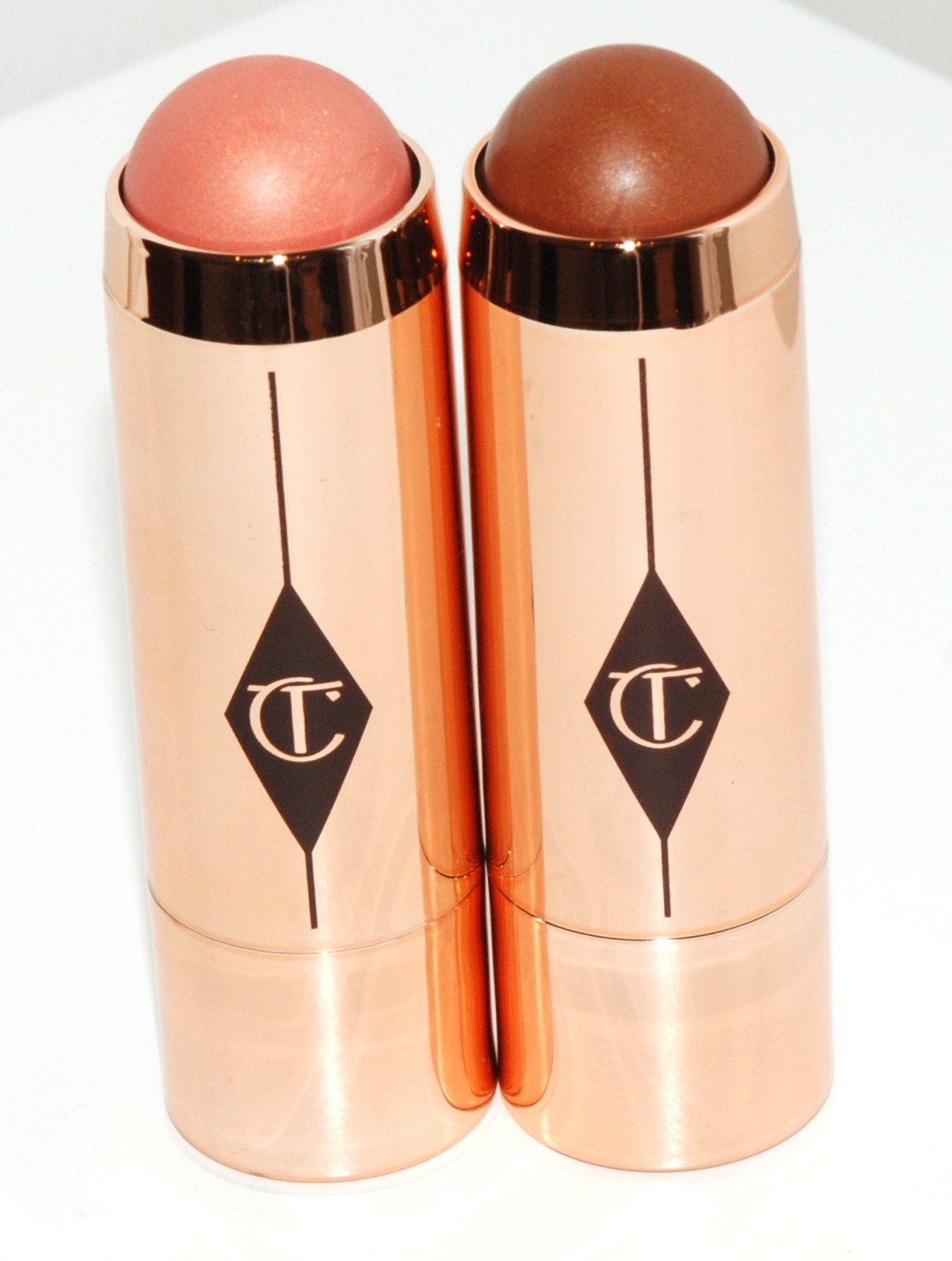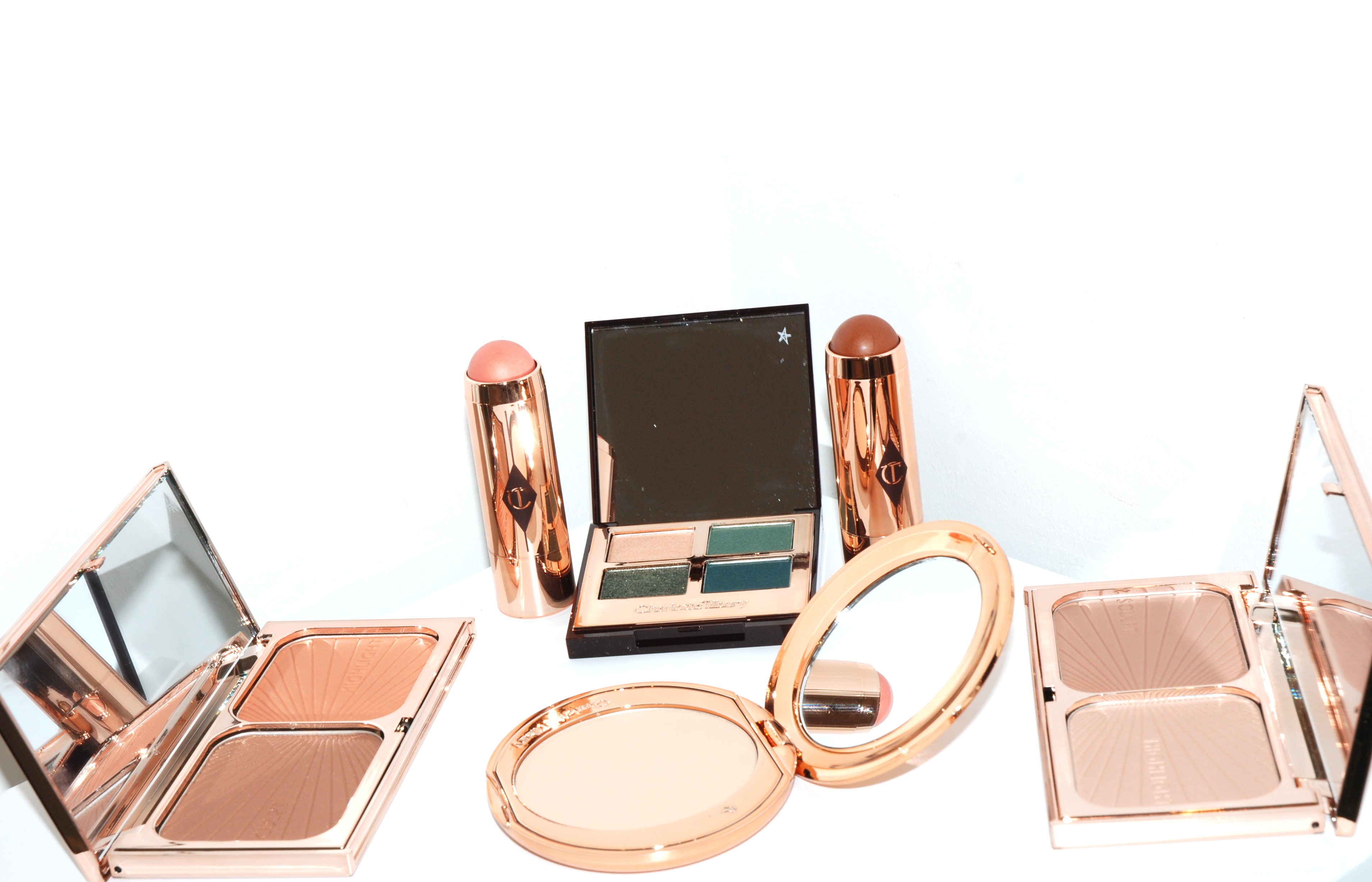 Charlotte Tilbury Edit Two
In my second selection of stunning Charlotte Tilbury products I wanted to bring you some of my favourite items from the collection to help define your cheekbones & create a film star finish to your face 🙂
I also wanted to bring you some other colour choices for your eyes to inspire your festive looks.
From left to right
Filmstar Bronze & Glow in Medium to Dark is such a luxurious palette designed for contouring and highlighting! This palette is the Medium to Dark version of the palette which I like to use for the night to create a very defined look. The highlighter in this palette for me works more like a pretty blush, really warming and the finish is really beautiful.
Beach Stick Stick in Moon Beach which Charlotte uses on Jennifer Lopez. It's a beautiful product which gives you that holiday healthy glow giving a pop of colour to the face very much like a cream blush. It's very easy to use and gives you a very natural beach glow 🙂
Eye Shadow The Rebel is a beautiful palette of green hues which are perfect to create a smokey green eye. A lovely shade for Christmas. I used to wear green often when I was younger however stepped away from it for several years, it's a pleasure to re-introduce it back into my makeup choices. It's a lovely look to wear and creates a very hypnotic look. Think of Angelina Jolie in Maleficent 😉
Beach Stick in Ibiza a great shade to use to create a sun-kissed look used on model Gisele. A beautiful golden goddess shade to create a subtle or of a dramatic glow for the cheeks & lips. The beach sticks smell really nice too of vanilla 🙂 Really lovely!
The beach-sticks showcased here can be brought together in a duo in the Bronzer & Blush Kit in Ibiza & Moon Beach kit 🙂
Filmstar Bronze & Glow in Light to Medium which is a a stunning product to use to create perfect natural looking cheekbones for both the day & the night. I have olive skin, so I use this more so for the day 🙂 The overall finish gives skin a candlelit glow over the face. The highlighter can also be used over the arms also to create a glowing sheen to the skin.
Powder Airbrush Flawless Finish in 2 Medium is a micro fine powder which smooths out the appearance of lines as it contains almond oil & rose-wax. It's a great product to use over the T-Zone to minimise oily skin. It's really useful to use on top of foundation and underneath Filmstar Bronze & Glow, powders on top of Powders prevent blotchiness as suggested by Charlotte.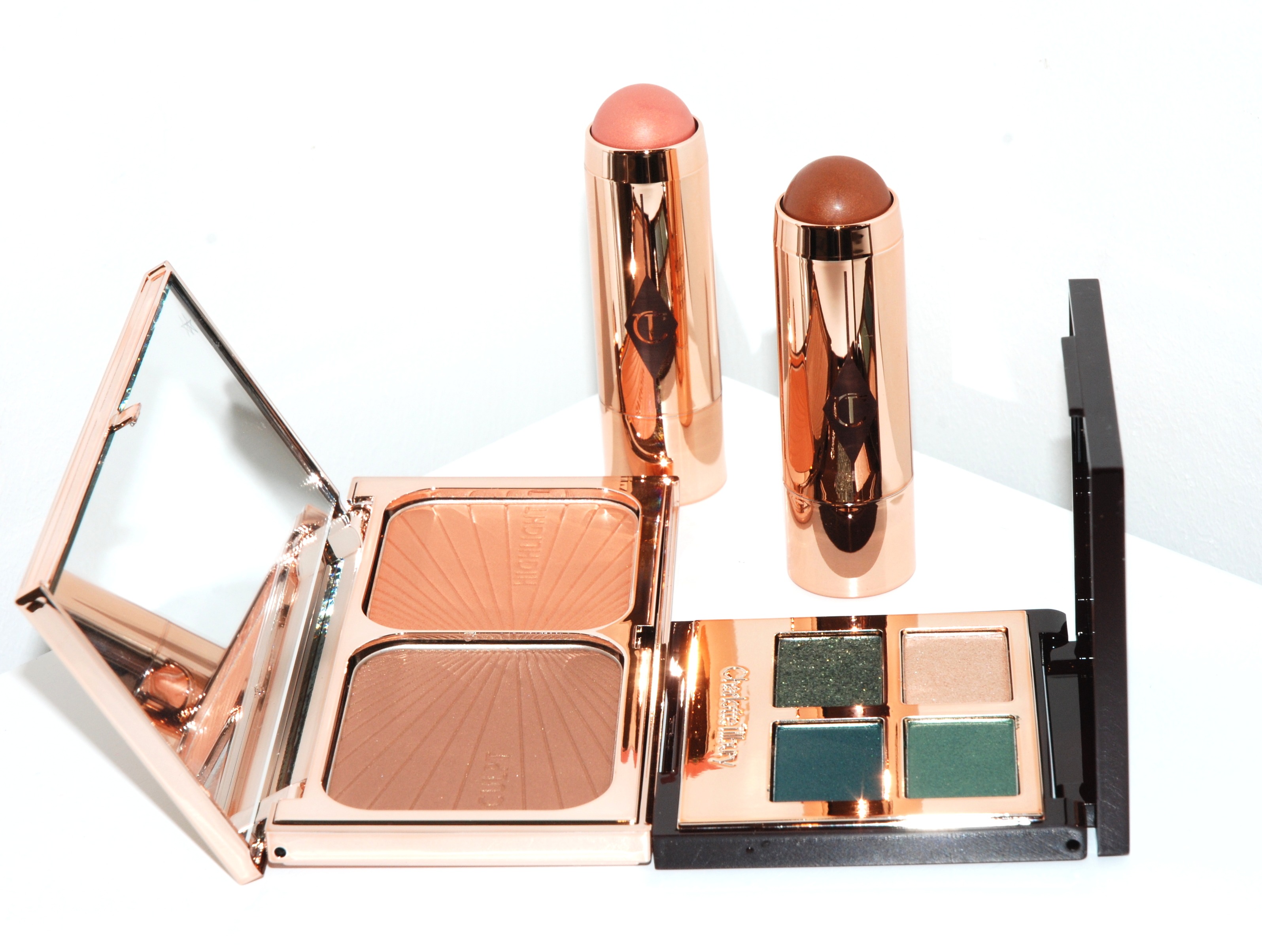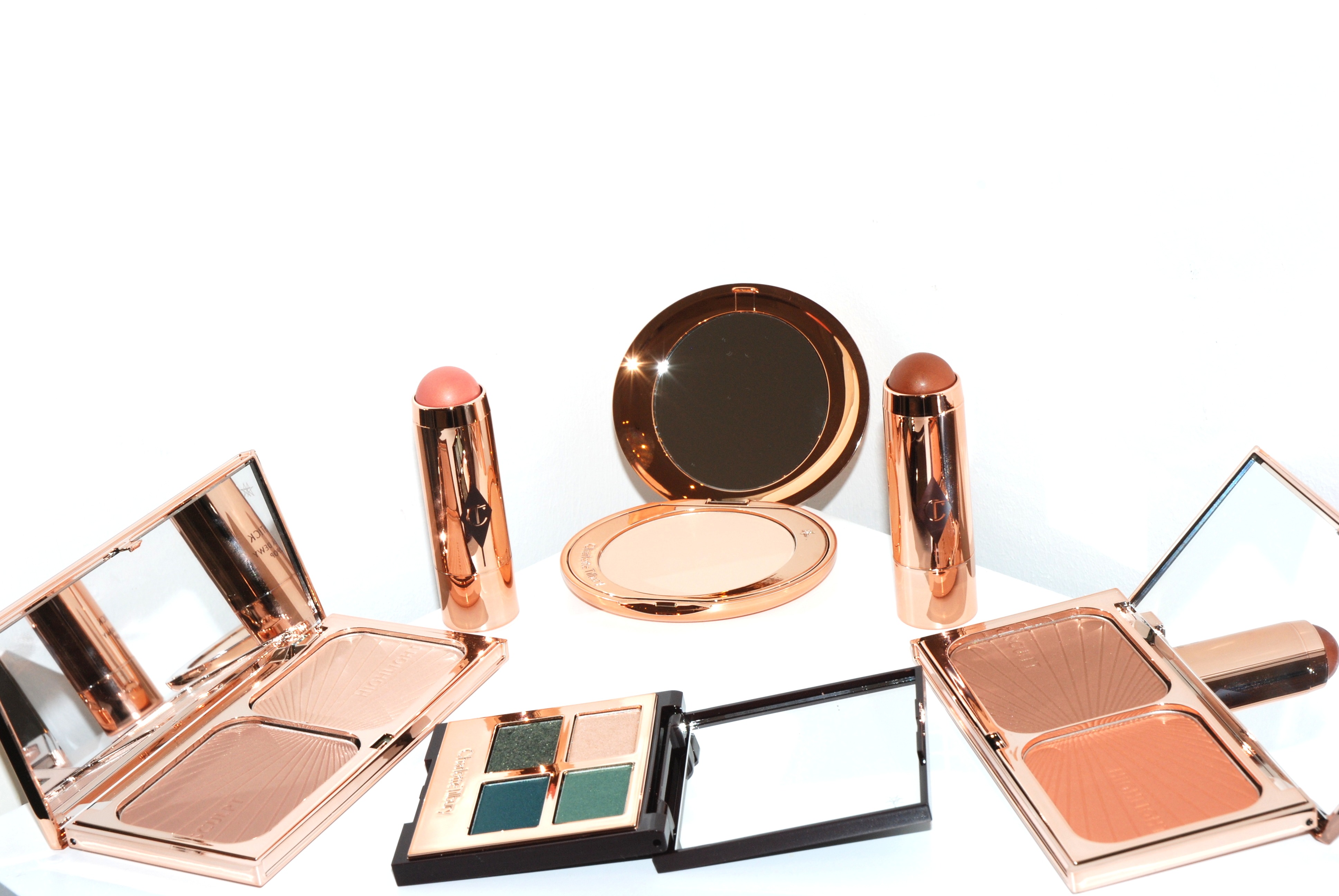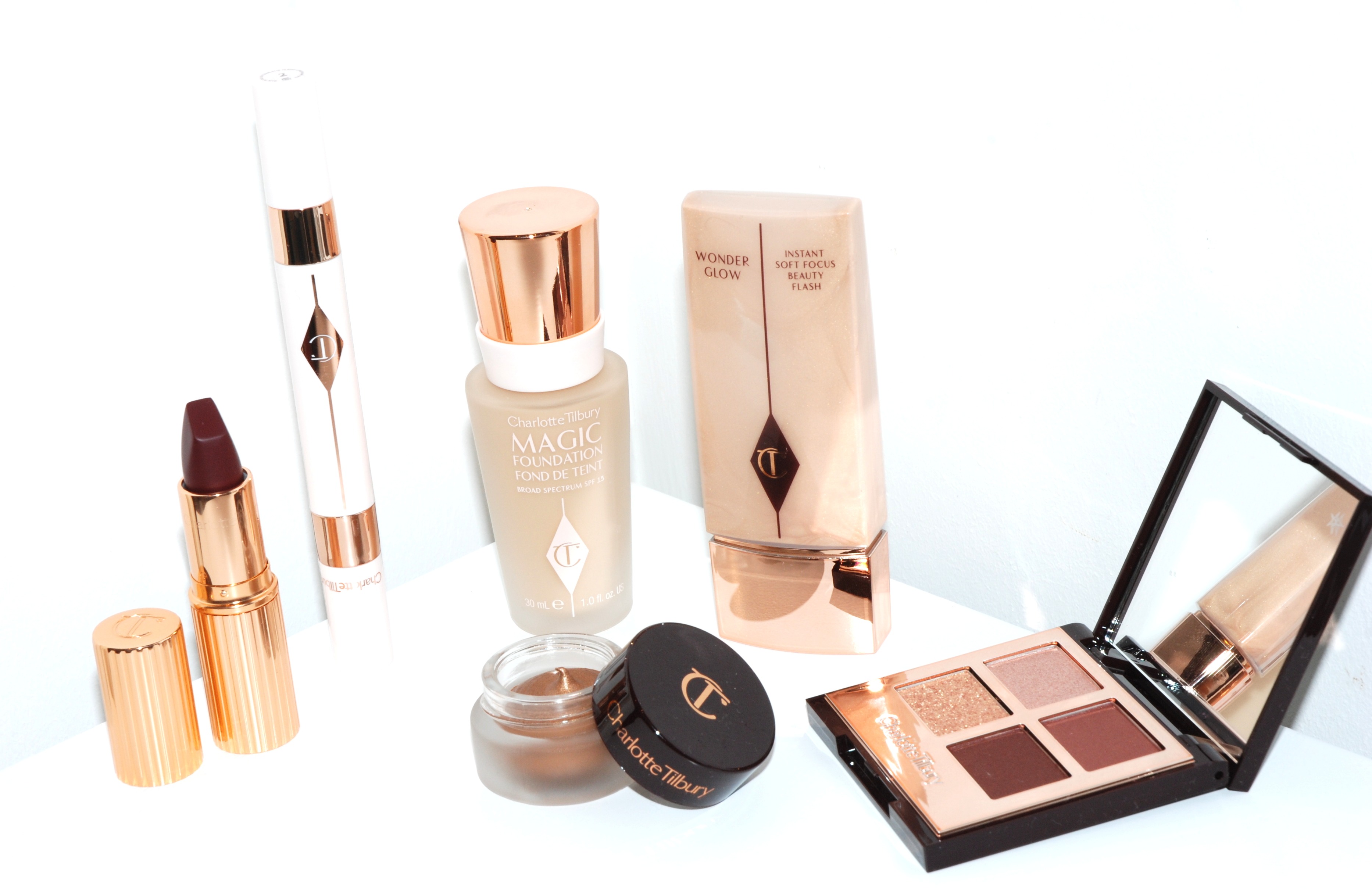 Overall
Every single product from Charlotte Tilbury's beautiful collection will make you smile as soon when you see how glorious the packaging is. Each product is packed with quality & the colours are just so classic & beautiful.
Which products from the showcased makeup beauties above catch your eye? Which ones would you opt for to add to your Christmas wish-list? 🙂
I would love to hear your thoughts below. If you've tried Charlotte Tilbury before do share your favourites!
Thanks so much for reading!
Love,
Laura 🙂 xo