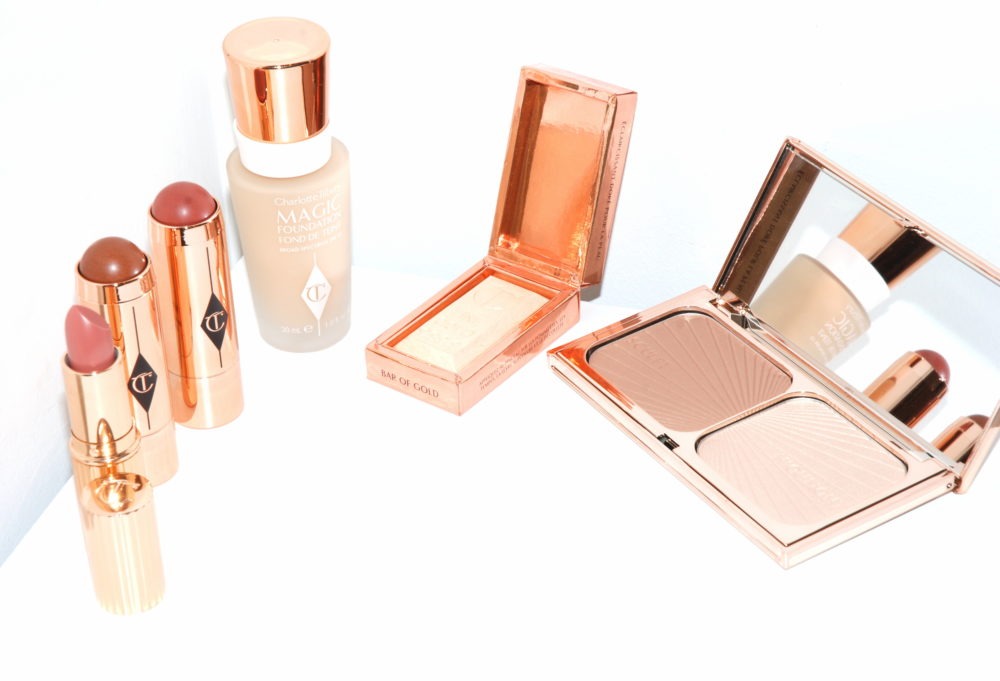 Charlotte Tilbury Luxury Makeup -Edit One
Charlotte Tilbury is by far one of my favourite luxury beauty brands, not only is the rose gold packaging absolutely beautiful, the quality of each product is so impressive. It's clear that so much tender loving care goes into each makeup piece.
In edit one from left to right:
K.I.S.S.I.N.G Lipstick in Bitch Perfect -A creamy nude pink colour which would look perfect on your wedding day for example, it's so natural yet has a pretty kiss of colour.
Bronzer & Blush Kit Ibiza and Formentera the perfect duo to create beautifully bronzed cheeks with a pop of berry colour, the products are portable and so easy to use! Ibiza is such a beautiful bronzer to create a dewy bronzed look. Formentera adds a natural flush of colour to the cheeks.
Magic Foundation in Shade 6 which is my favourite foundation at the moment. It creates a matte flawless finish and it doesn't feel heavy on the face at all. It really is magical and one of the best foundations I've tried, highly recommend.
Filmstar Bronze & Glow in Light to Medium this really is one of my go to daily makeup products. It creates a subtle contour and pretty champagne highlight. It's a very natural product and sits nicely on the skin. Very easy to use.
Bar of Gold a luxurious light-reflecting highlighter which accentuates cheekbones and creates radiant glossy skin. The packaging of this product is gorgeous and has recently been newly designed. A subtle golden highlight for luminous healthy looking skin.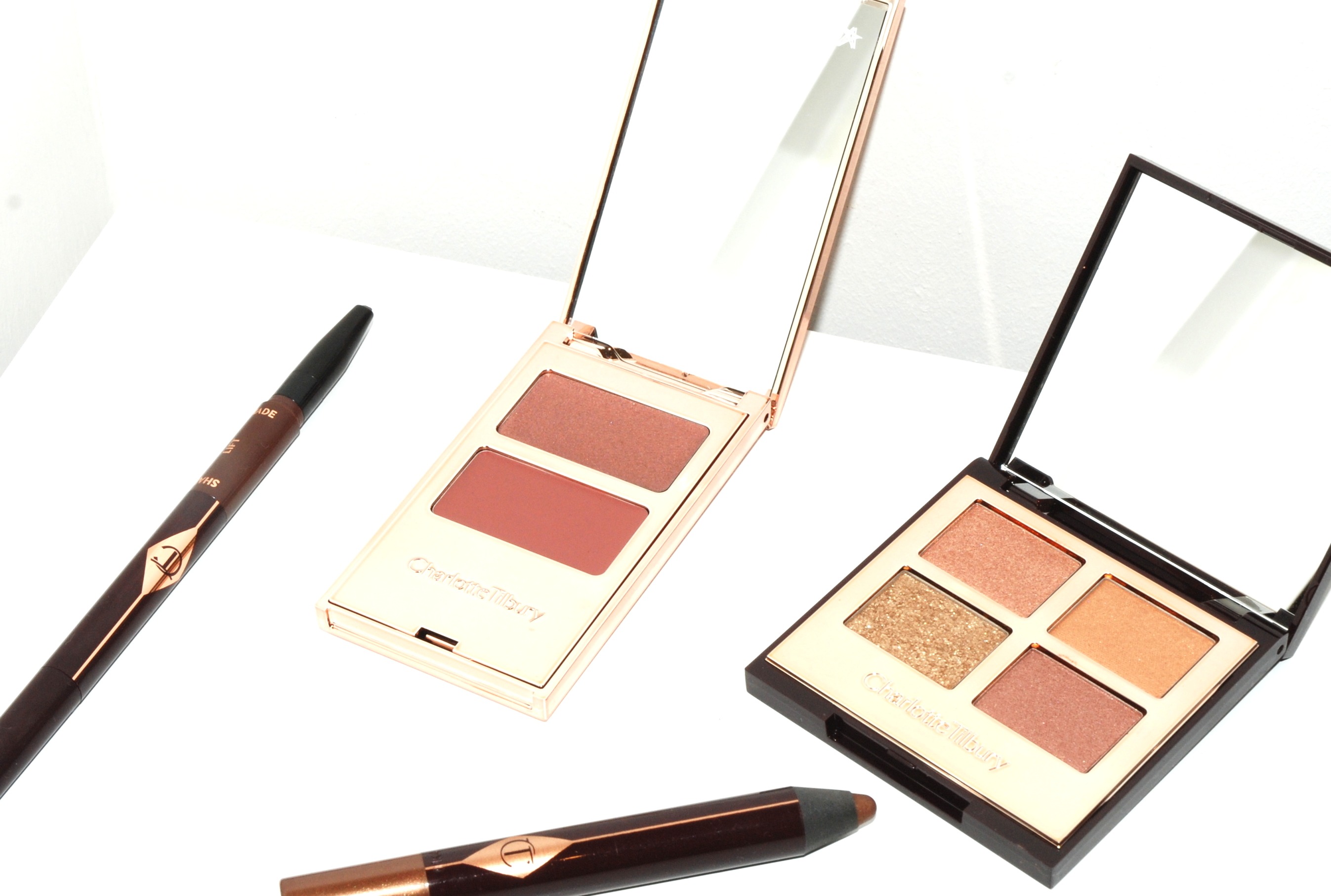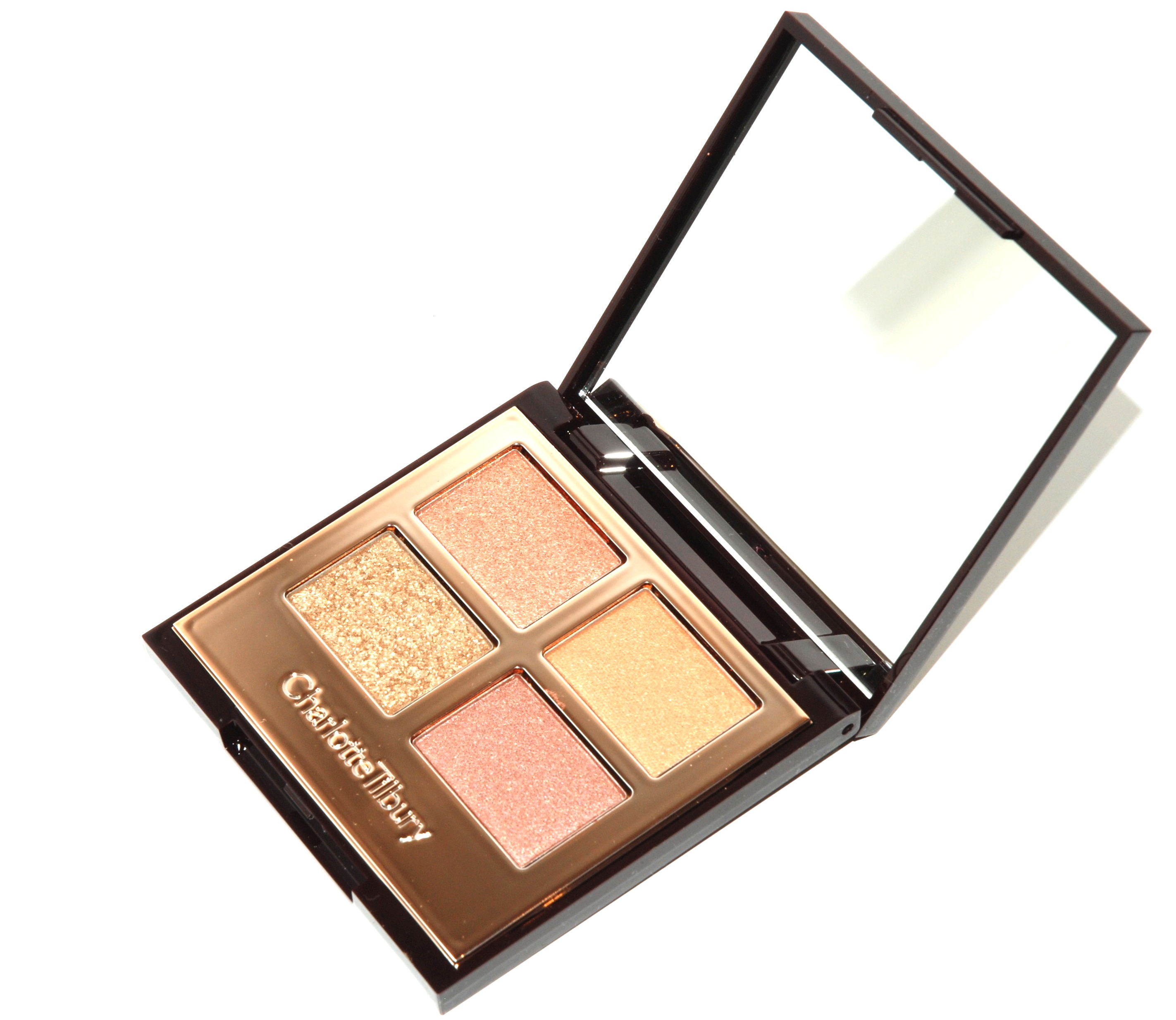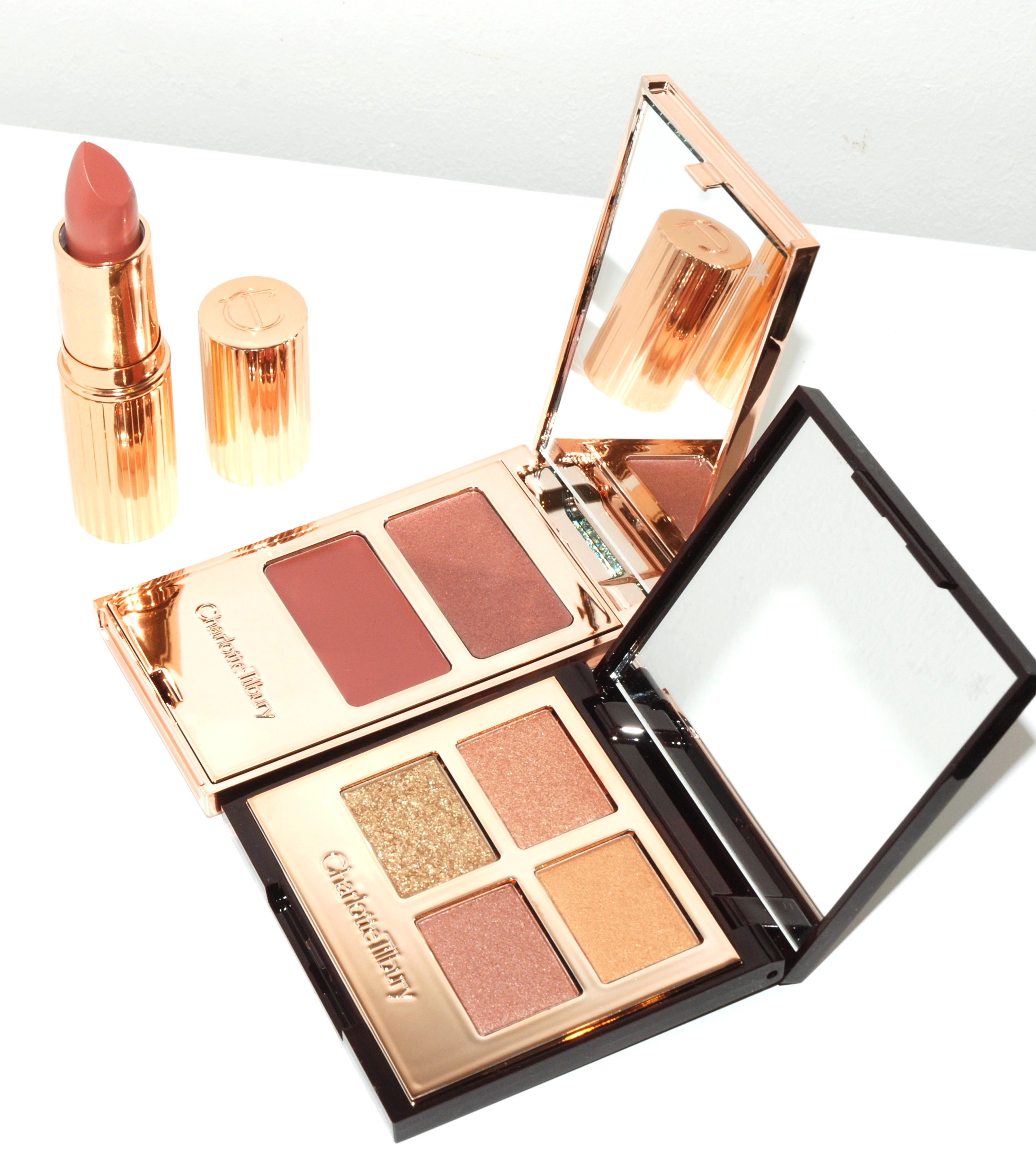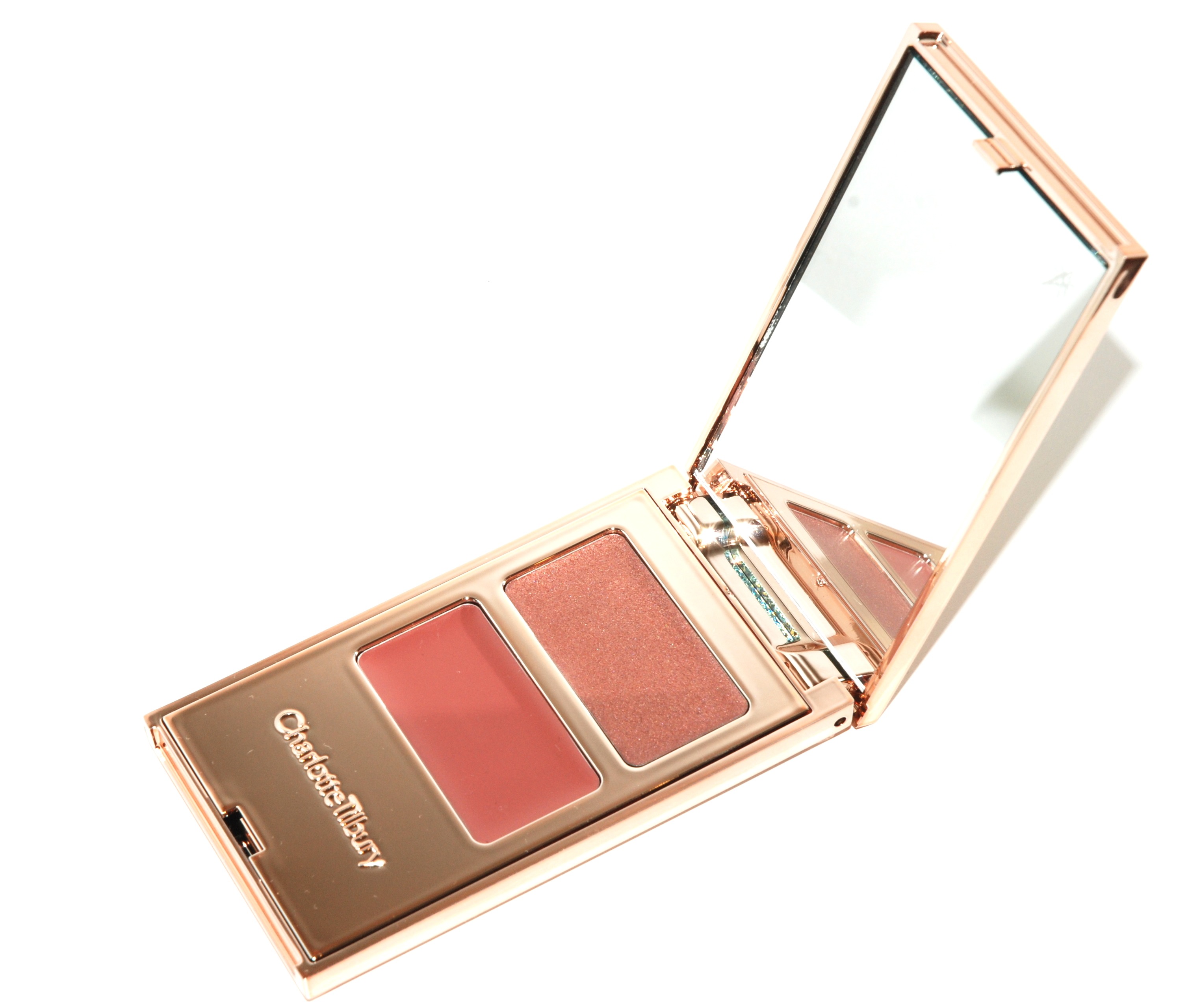 Edit Two
From left to right
Brow Lift in Brooke S which is designed to give browns a mini lift in three easy steps, it includes a shape, lift and shade.
Lip & Eyes Kit in The Spy Who Loved Me which Charlotte names her "pocket palettes". The eye colour is a youthful rose gold partnered with a berry lip balm. A portable easy to use kit.
Legendary Muse Luxury Eyeshadow Palette which is a new palette in the luxury palette containing a beautiful combination of champagne colours and sunset golds. This palette is a great choice for holiday to create beautifully dreamy natural golden eyes.
Colour Chameleon Eyeshadow in Amber Haze which is is a beautiful eyeshadow which sets in place within 30 seconds. Amber Haze is a perfect choice particularly for brown eyes to create a night-time look. For Blue eyes try Champagne or Black Diamonds, Hazel eyes try Smokey Emerald or Golden Quartz, for Green Eyes try Amethyst Aphrodisiac or Bronzed Garnet.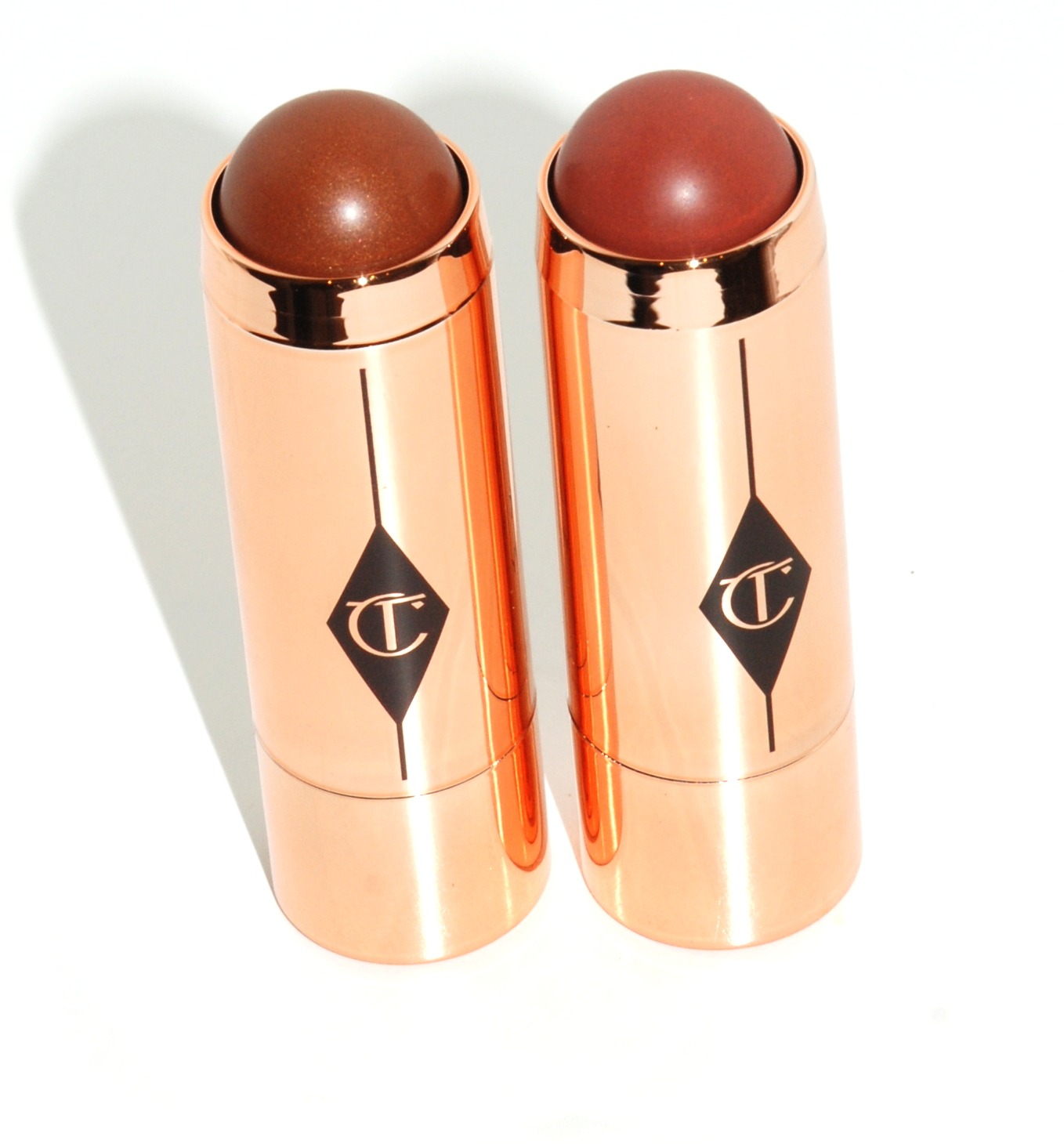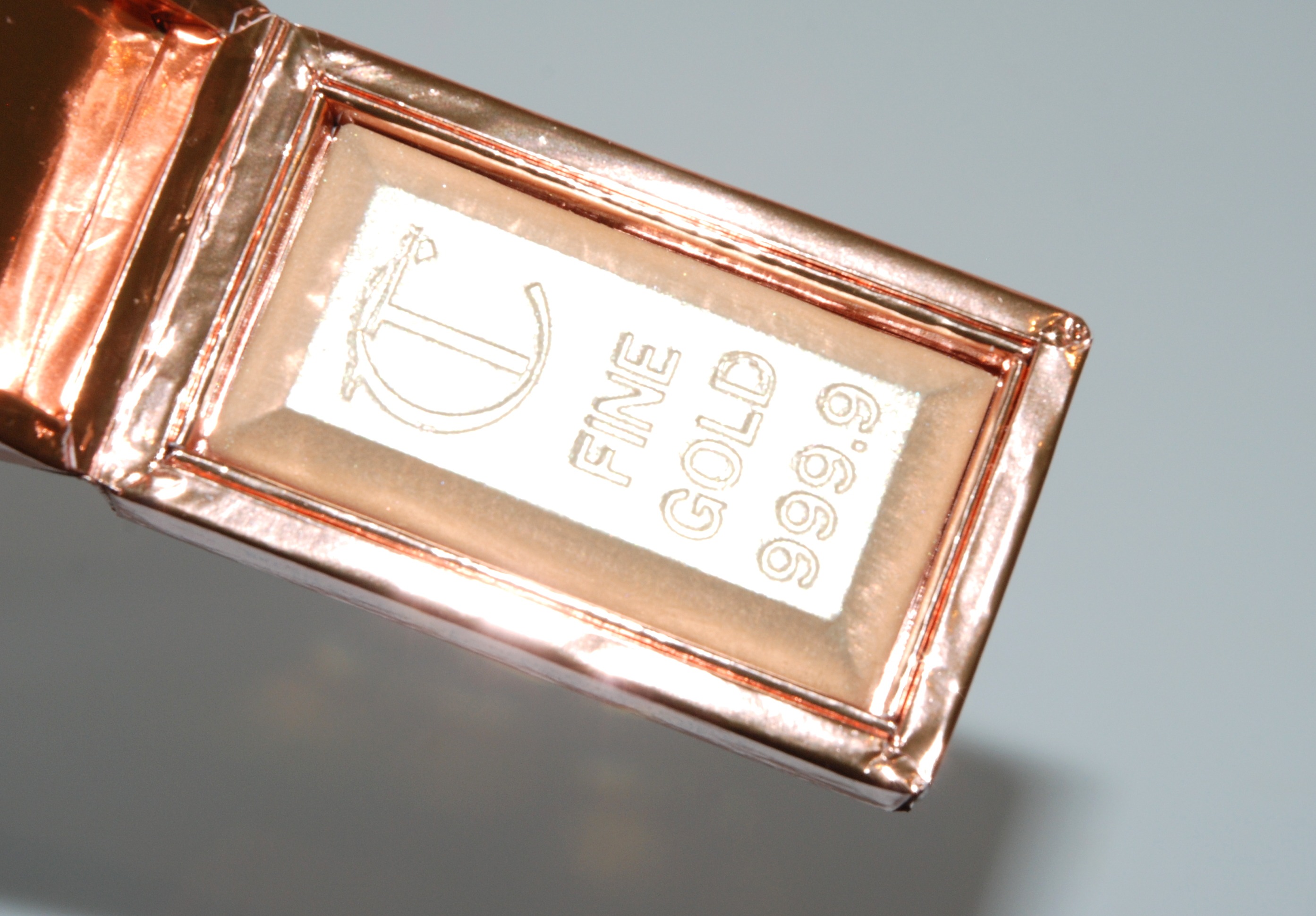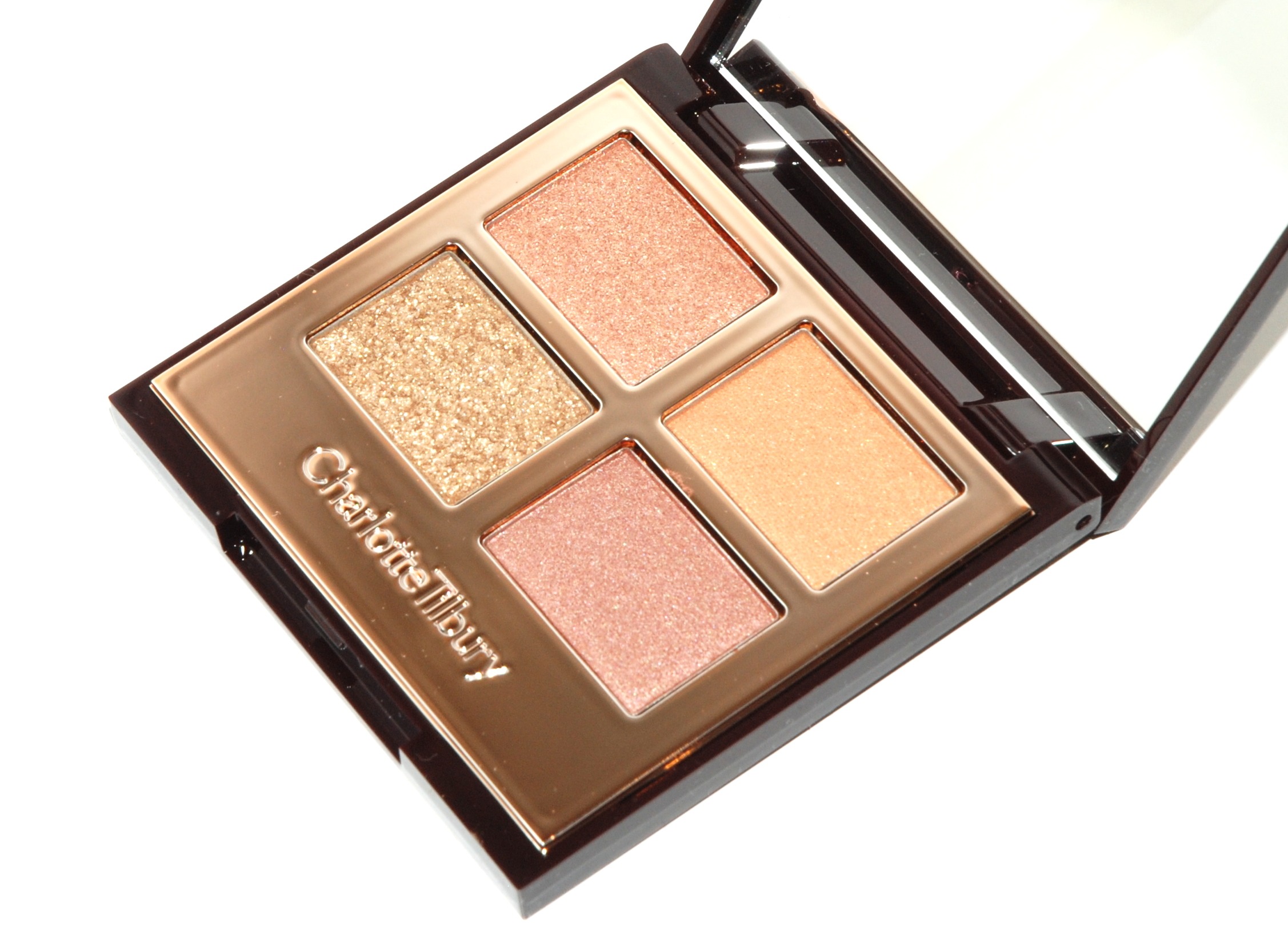 Overall…
Charlotte's passion and creative vision for makeup is poured into each product. The formulation and light reflective technology from the Charlotte Tilbury brand helps you to create a dewy, flawless look.
I'm inspired by the brand and admire the sheer amount of creativity that goes into the creation of each individual product.
What do you think of the products reviewed above judging from the photographs? Do you have any Charlotte Tilbury favourite makeup products?
I would love to hear your thoughts 🙂
Thanks so much for reading!
Laura
xo