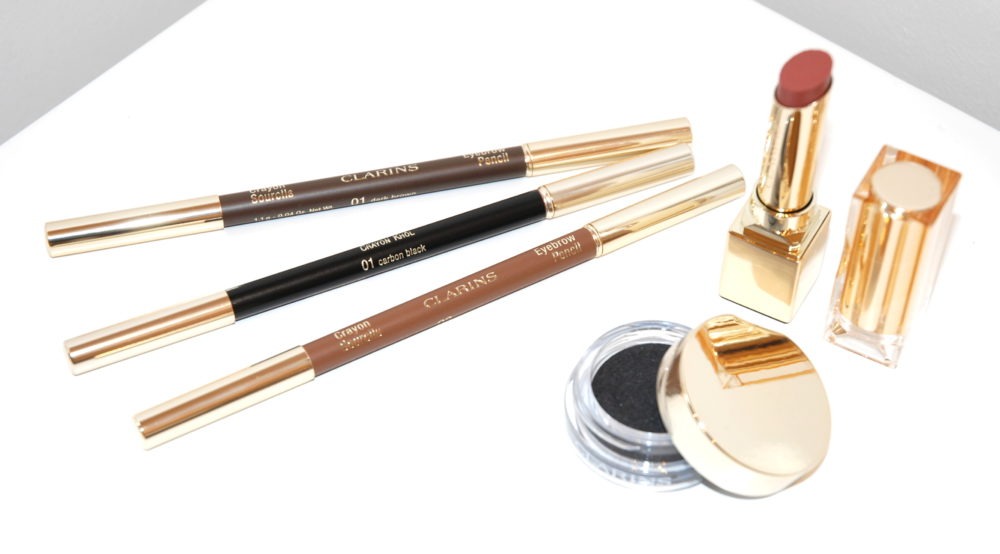 CLARINS Autumn 2015 Picks
Clarins always impress when it comes to their beautiful collections. The quality of the products released always excite any beauty enthusiast. After trying the Clarins Aquatic Treasures Collection released during the Summer, the new collection was a must try!
The Autumn collection is a very natural, luxurious & beautiful, and I have chosen some favourites from the collection to write about.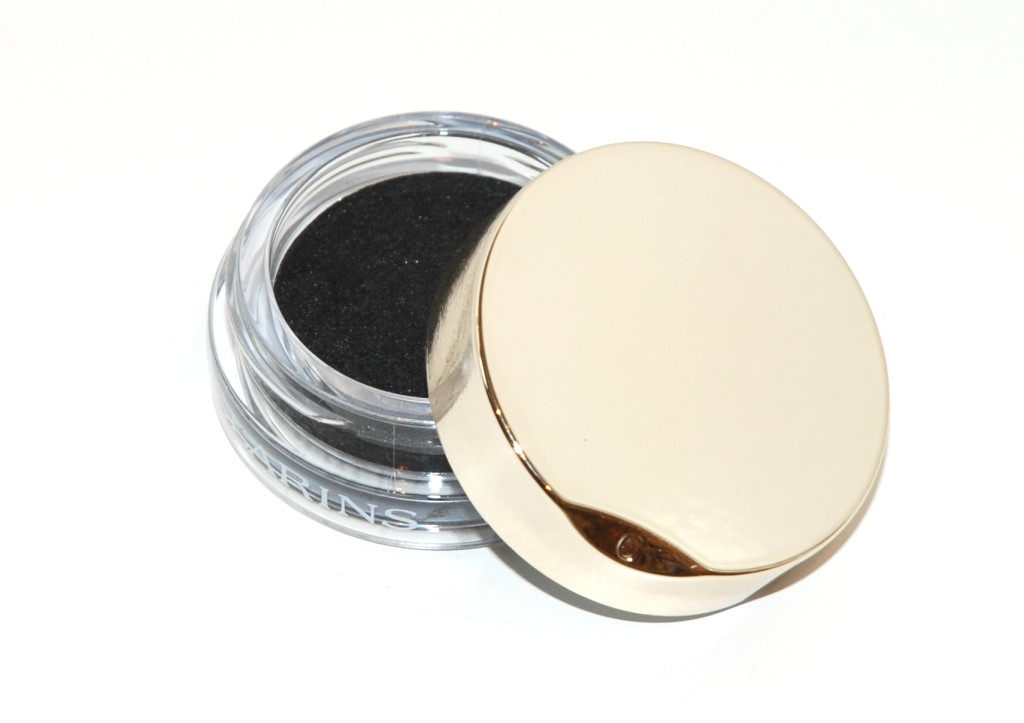 Ombre Matte in 07 Carbon
The Clarins Ombre Matte eyeshadows have an innovative cream to powder finish. The Carbon black eyeshadow is a great velvet black shade & I chose it as I love to dab black shadow on top of liquid eyeliner which I frequently use to lock it in place. A good black eyeshadow really is a must have to add dimension and shape to a look.
The shadows contain bamboo powder which gives the shadow a matte & long lasting finish.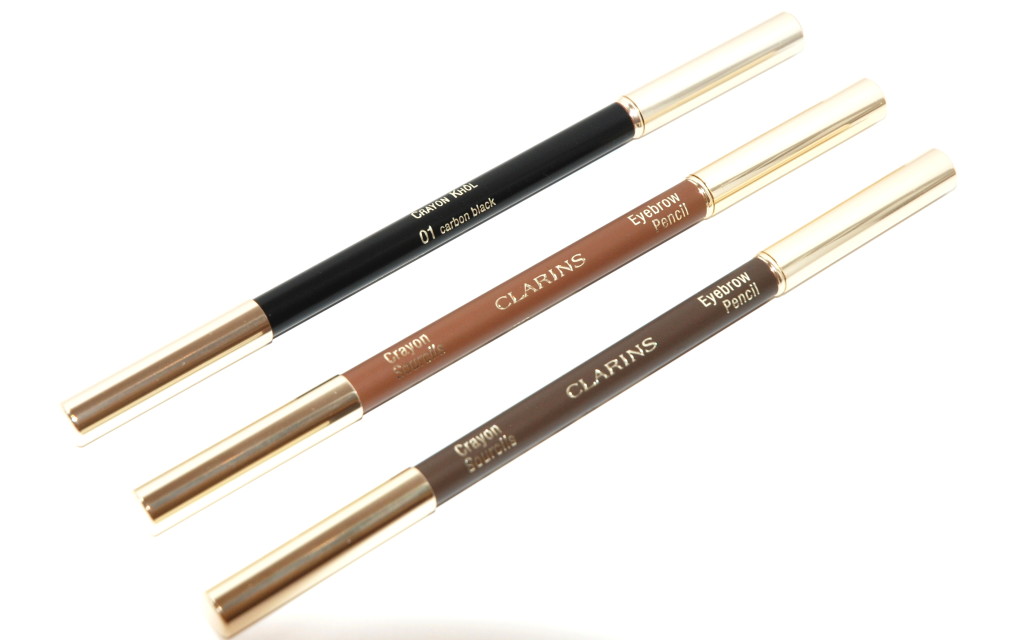 Clarins Eyeliner & Eyebrow Pencil
Photographed above is The Clarins Eyeliner in 01 Carbon which is perfect to create a dark sultry look. I glided that underneath my eye and then locked it in place with the eyeshadow.
The Eyebrow Pencils photographed are in 03 Soft Blonde and 01 Dark Brown.
Weather you're looking to tame unruly brows or redefine shape, these pencils are great to create the perfect eyebrow look. The finish is matte and lasts throughout the day.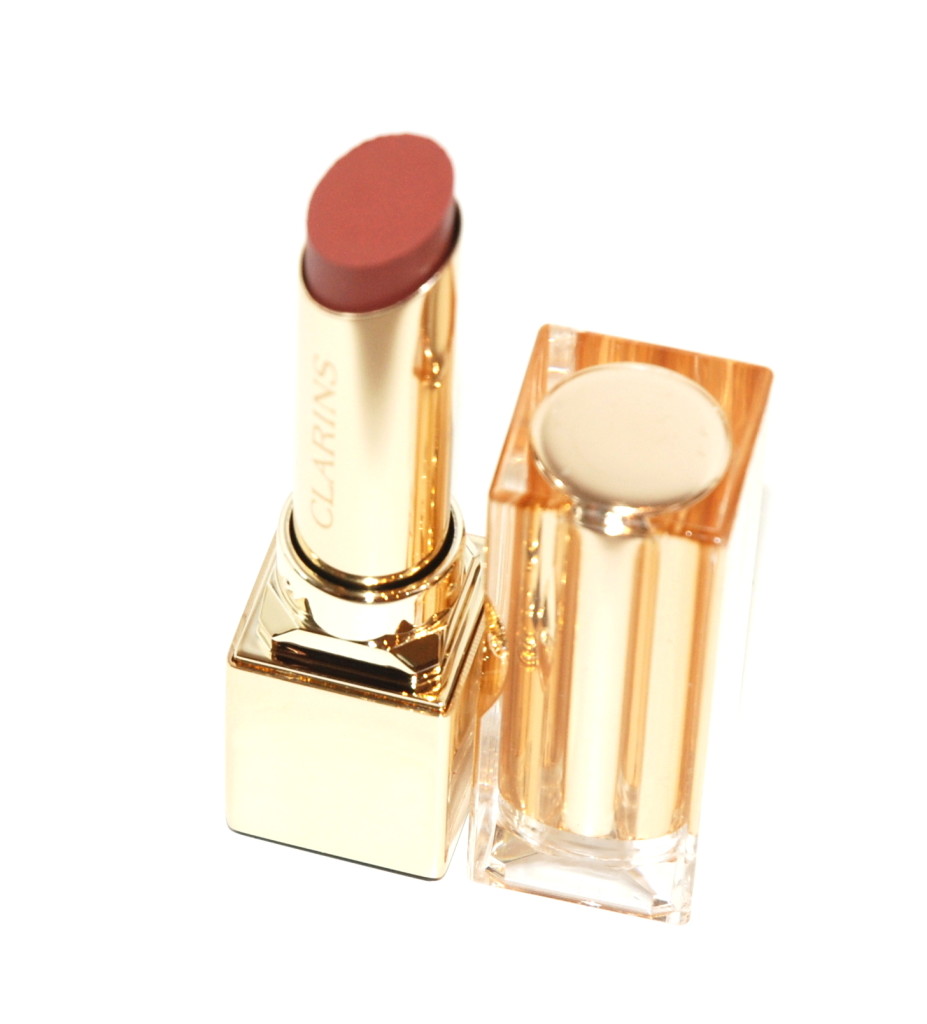 Clarins Rouge Eclat Lipstick in 21 Tawny Rose
The Tawny Rose lipstick is a beautiful beige natural lipstick shade. A creamy formula which settles so nicely on the lips, and it very long lasting. The lipsticks contain a  Nutri-Youth Complex which boosts collagen and also protects lips against dehydration.
This is a perfect lipstick choice to wear during the day! It's so natural & looks so luxurious in its finish. This was my go to lipstick when I was travelling recently in Nice France, and it got some compliments whilst I was sipping in a coffee in a little cafe by the sea 🙂
Do let me know your thoughts on the collection! It would be great to hear your views 🙂
Laura xo