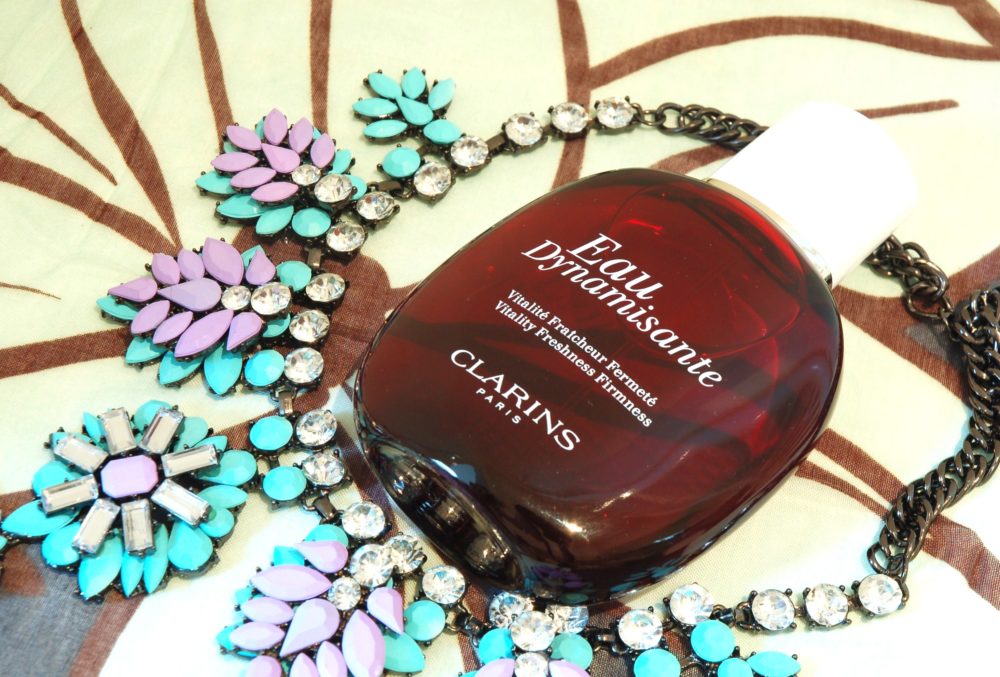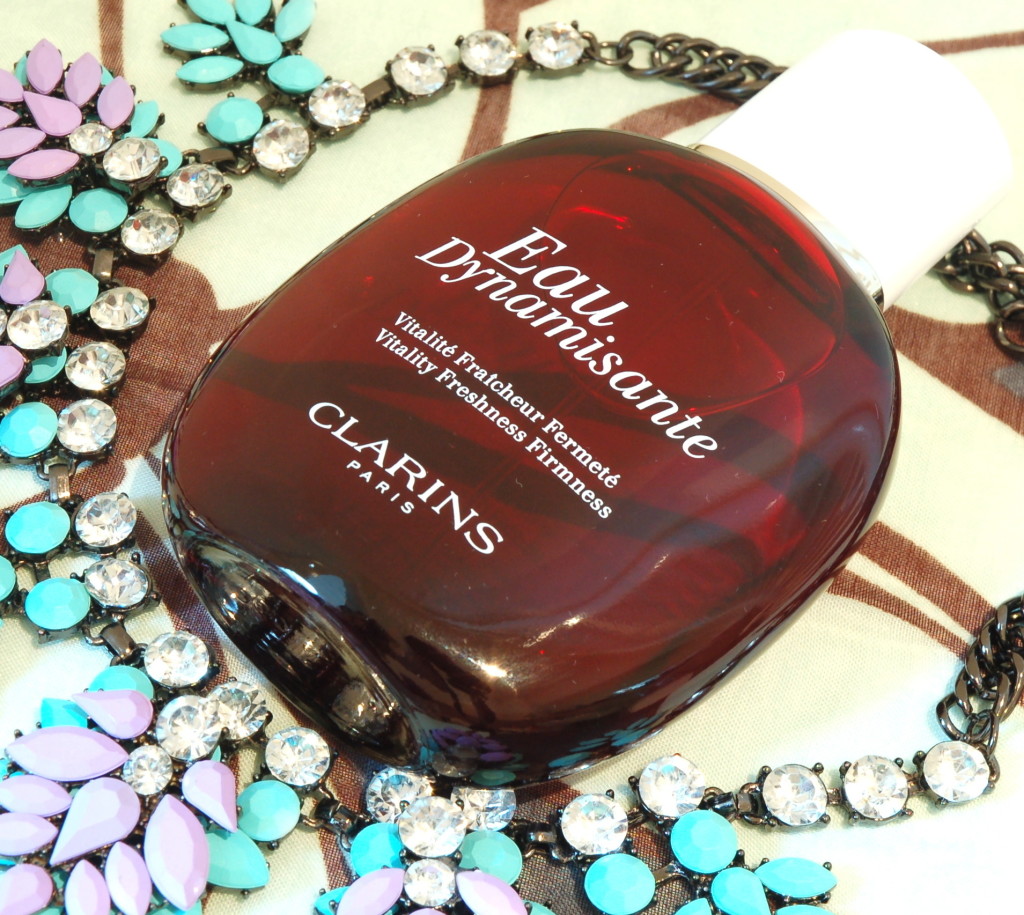 Clarins Eau Dynamisante
Clarins Eau Dynamisante is a rather unique product, it's not just a perfume as such, it's designed to also be a skin treatment for all over body use. The product adds vitality, freshness and firmness to the skin! It's a multi tasking gorgeously scented miracle in a bottle!
It smells delicious! It contains essential oils of Lemon, Patchouli, Petit Grain, Ginseng and White Tea. This fragrance is also a unisex scent!
Clarins has certainly impressed with this product & love the unique name!
I first smelt this in World Duty Free & it was a must try!
Great to use after a long hot bath all over the body.
I love using this as an everyday perfume! The scent can be described as freshly cut grass on a warm Summers day! A must have for Spring 🙂
The necklace photographed here is from Bijou & Boo, and the scarf is from Zara UK which I brought in the sale.