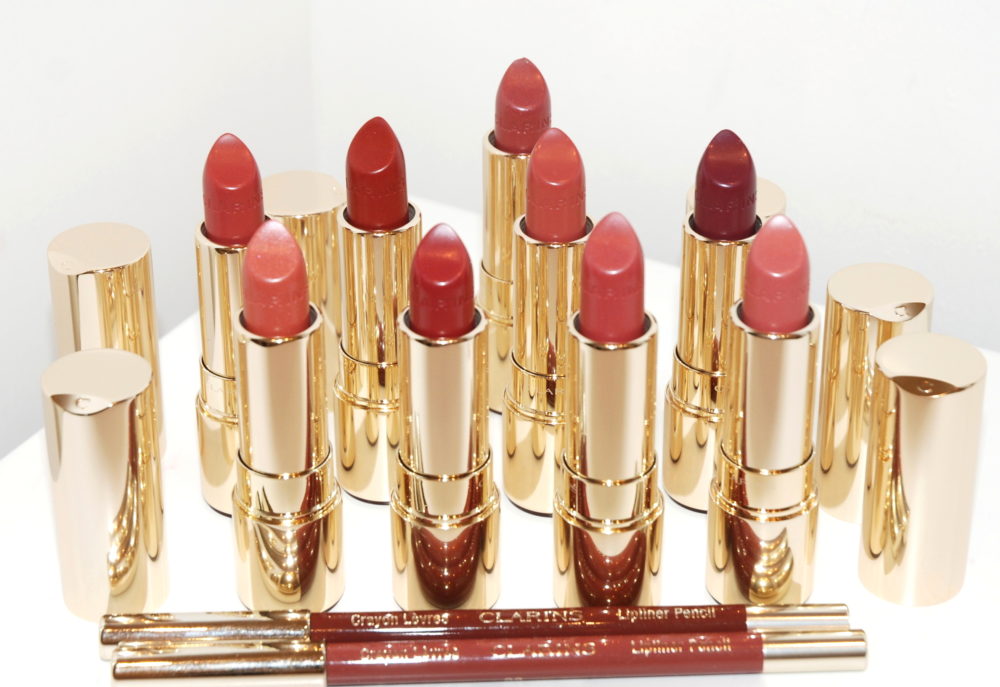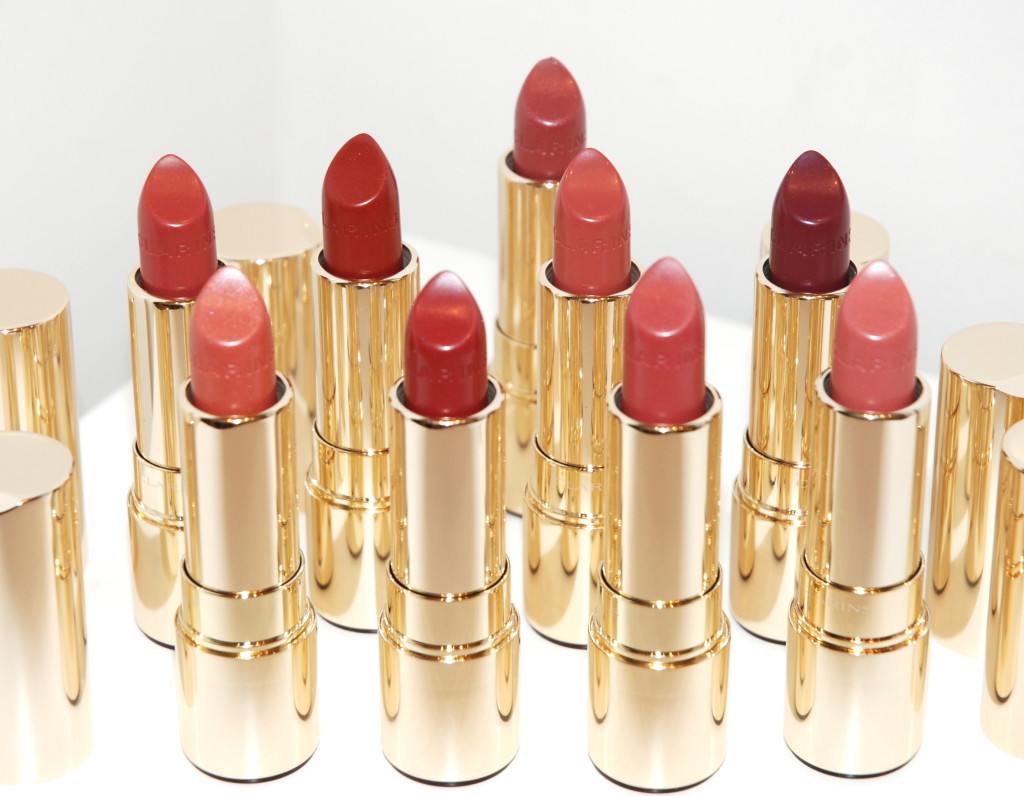 CLARINS Joli Moi Lipsticks 2015 Picks
Clarins UK have recently introduced their new Joli Moi Lipsticks for 2015 and have such a beautiful range of exquisite moorish colours!
The formula of these lipsticks are ever so moisturising as they contain Mango Oil & Organic marsh samphire extract, great for the Winter months to hydrate lips.
The golden packaging is very eye catching. The lipsticks look so luxurious & each have a berry scent which is really appealing & unique!
I picked my favourite picks from the collection, choosing a variety of nudes, peachy pinks, and plums, the range offers plenty of variety & choice for the day & evening.
731 Rose Berry
731 Grenadine
746 Tender Nude
752 Rosewood
751 Tearose
The first selection are a range of pinky, peachy, plums. These tones are perfect to wear in the daytime as they are all very natural shades with a hint of warmth to add colour to your lips during Fall.
From left to right
753 Pink Ginger
737 Spicy Cinnamon
705 Soft Berry
744 Soft Plum
These shades are really beautiful. Soft Plum is a great lipstick to wear in the evening teamed with a smokey eye perhaps. You can read about some other favourites from Clarins for Fall in my Clarins 2015 Autumn Collection review 🙂
CLARINS Lip Liners
To go alongside the lipsticks I chose a couple of lipliners from the range to suit a day & evening look, and also to suit my olive skin-tone.
From top to bottom:
04 Mocha
03 Nude Rose
Mocha is a great evening liner, I would perhaps team it with Soft Berry, Soft Plum, Grenadine.
Nude Rose is a pinky nude, great to team with any of the nude & pink shades such as Tender Nude, Rosewood  & Pink Ginger.
All in all, Clarins have really impressed with their beautiful collection. There's so much choice & you'll certainly find the perfect Joli Moi lipstick that works for you. The hydrating formula is so appealing, perfect during Winter!
Please do let me know which your favourites are from the shades reviewed above 🙂 I would love to hear your thoughts!
Thank you for reading!
Laura xo