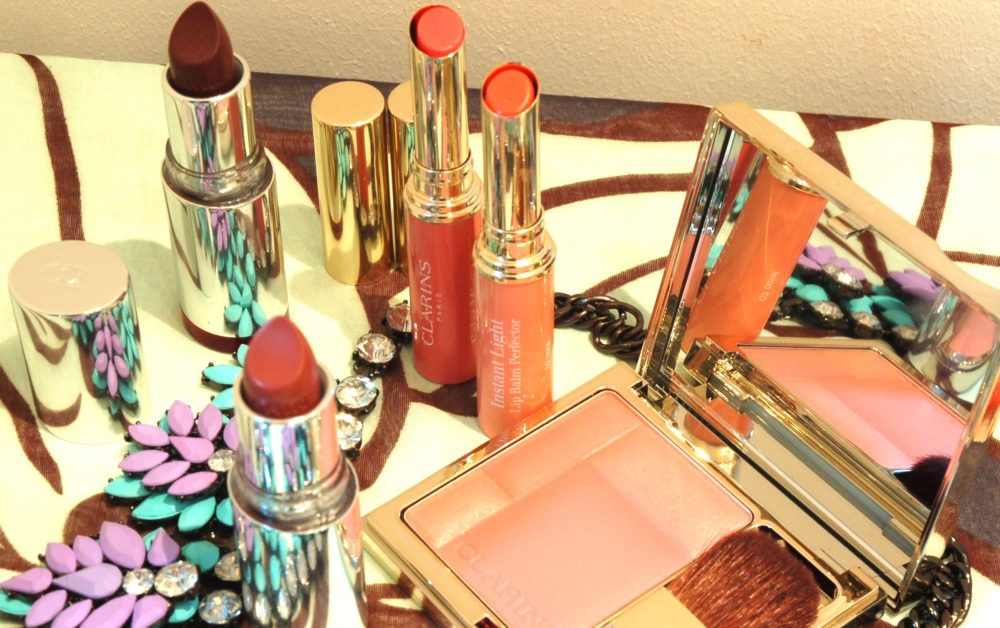 SheHearts Clarins Spring Collection
This post features a few of my favourite picks from the new Garden Escape Spring Makeup Collection from Clarins as well as some other favourites from one of my favourite beauty brands.
Clarins never fails to impress me in terms of quality and package design.
The Spring collection is just beautiful and has been designed to achieve a radiant and dewy look for Spring.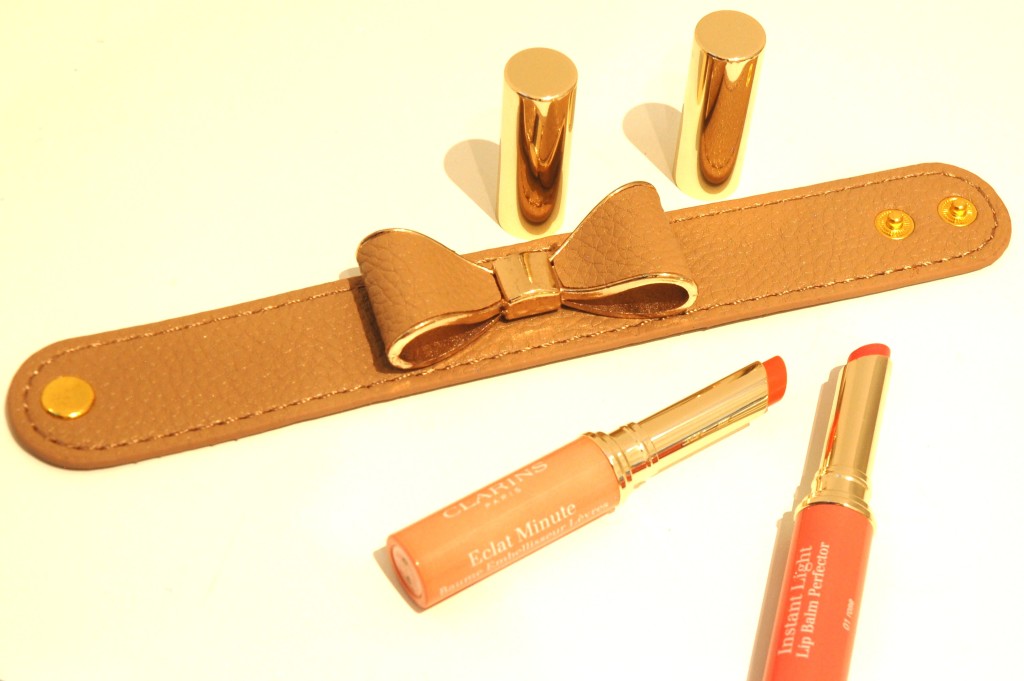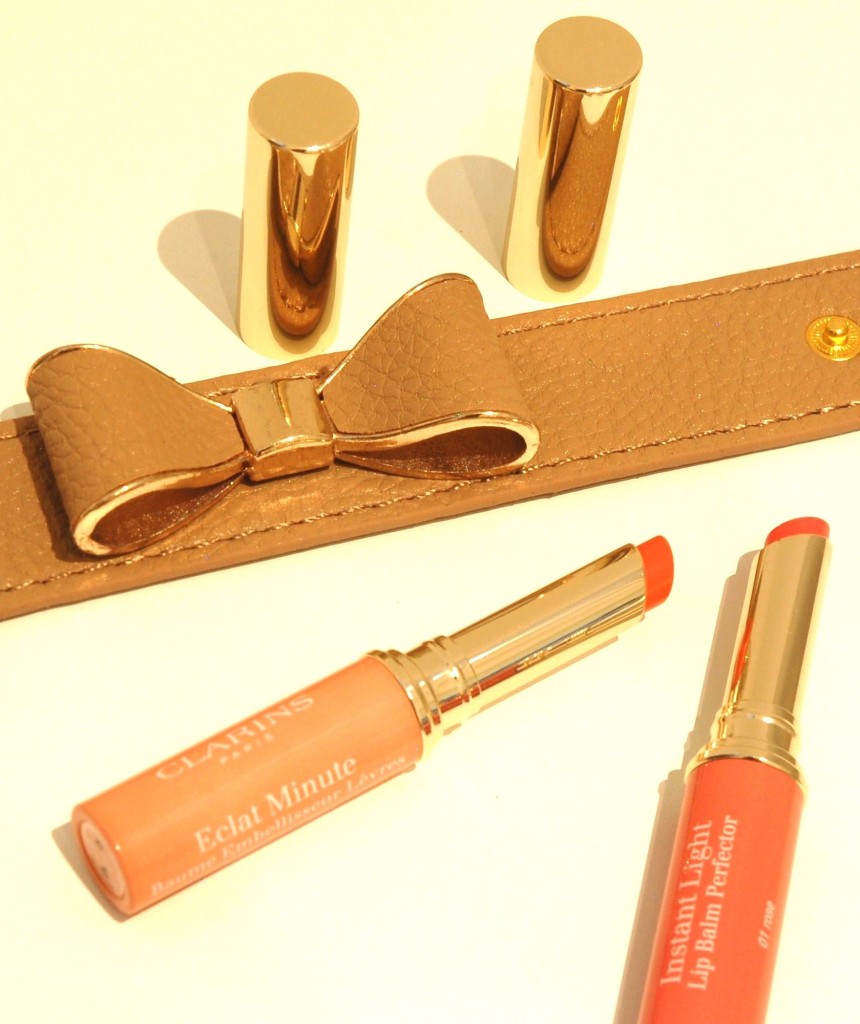 Instant Light Natural Lip Balm
From left to right
Coral – A natural lip balm with a coral tint
Rose – A warming lip balm in a delicate rose
These beautiful buttery lip balms are just beautiful. They have been designed to look like lipsticks which is something really appealing, also makes them very user friendly without getting your finger tips sticky as you normally would with a lip balm pot.
These are so lightweight in colour they are wearable anytime, so great for Spring!
These lip balms are scented and they smell so sweet & taste delicious! Please don't eat your lip balm, they're too much of a pleasure to wear for that :p However they do have a lovely sweet taste which just gives these even more appeal! A pleasure to use & wear!
Each balm is plumping, soothing and very long lasting.
Take a look here to see the full range.
Photographed with the Audrey Pale Pink Bracelet from Bijou & Boo.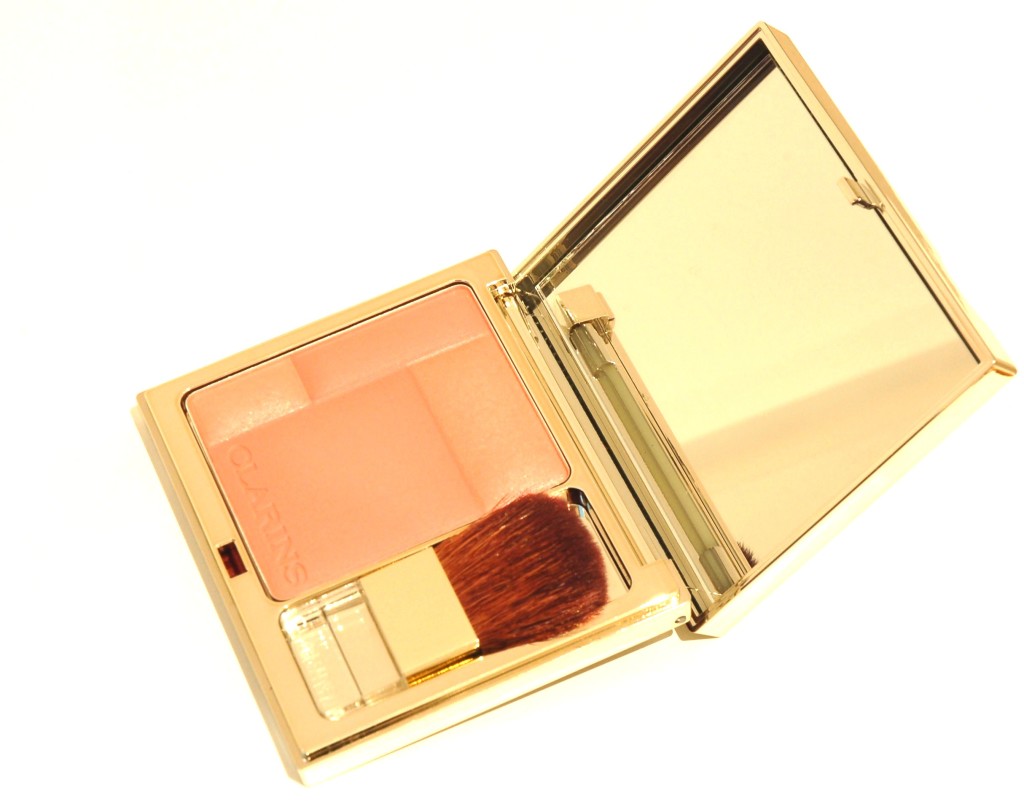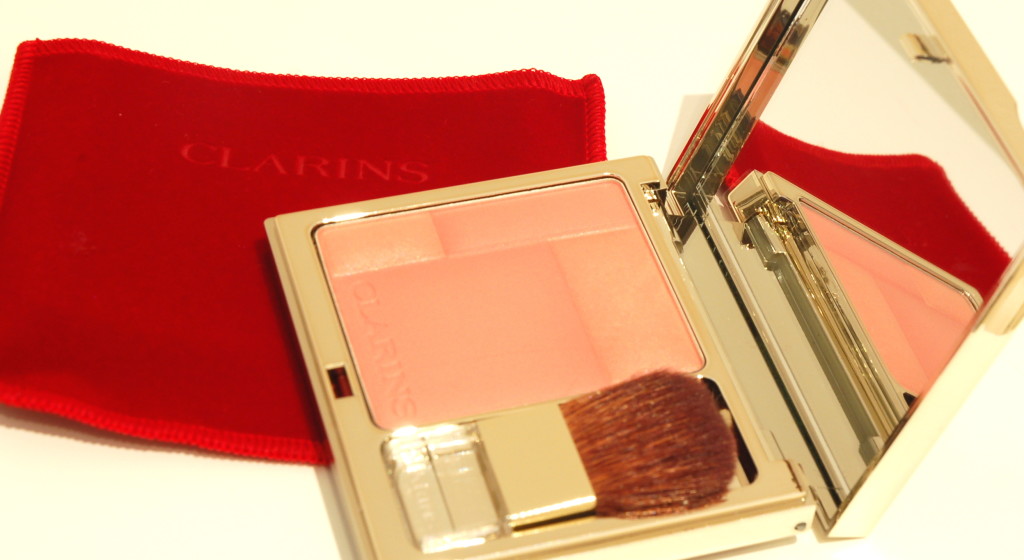 Blush Prodige Illuminating Blush
A beautiful blush that comes in Clarins signature golden incased packaging. Clarins added a new shade especially for spring to their blush collection, this one is Soft Peach.
An illuminating blush containing plant extracts providing luminosity to cheeks, adding a radiant and healthy glow!
This pretty pink peach is perfect for Spring as it adds a slight flush of colour, a very light weight flattering shade.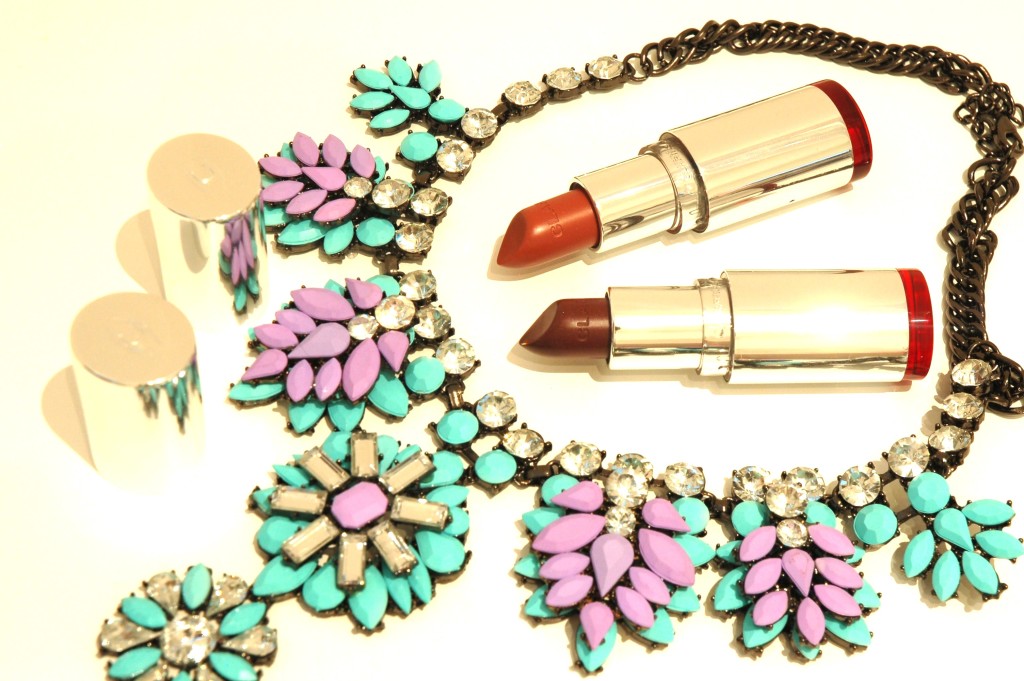 Joli Rouge Lipstick
Being a fan of darker colours even in the Spring & Summer months, I wanted to choose a couple of shades which you could perhaps wear on a warm evening to add some depth to a natural look when you're out & about enjoying a glass of wine with friends 🙂
The lipsticks from top to bottom:
Desert Rose – A warm natural rosy brown
Fig Brown – A deep muddy warm mocha
Each lipstick is ever so softening, long lasting, and beautifully scented.
The packaging is great, each lipstick comes in a little silver bullet case which is slightly weighted.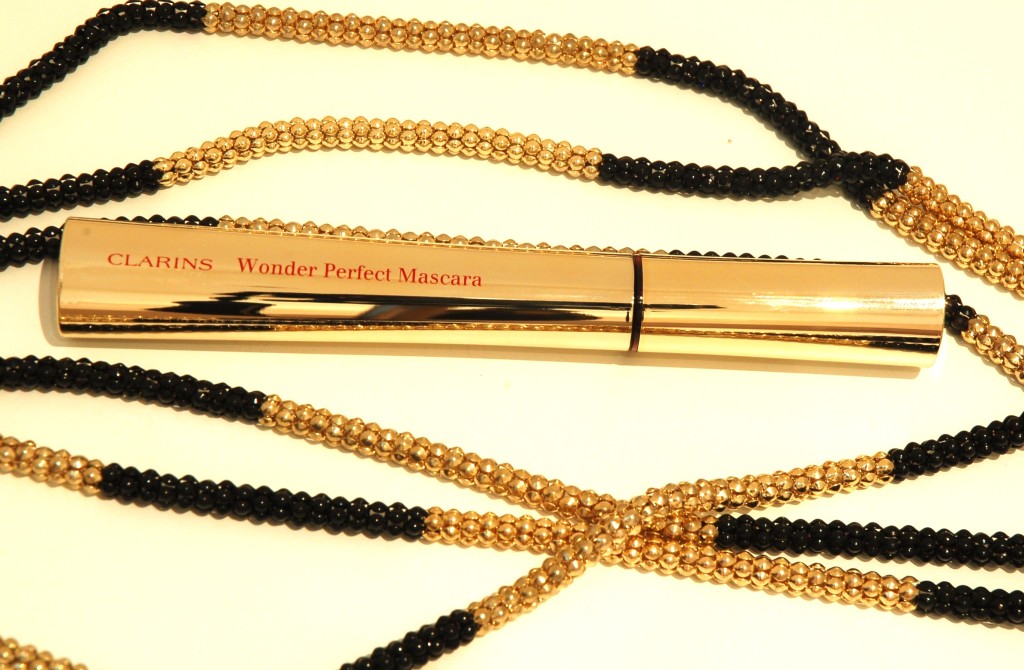 Clarins Wonder Perfect Mascara
This is one of my favourite mascaras of all time! It impresses me ever time I use it and falls into my top five best mascaras hands down!
It's a brilliant black shade and comes in golden packaging! A lovely fat tube of mascara so you really do get great use from this product.
If you're looking for a mascara which adds drama without any clumping, and is rapid to apply, Clarins Wonder Perfect Mascara is a must try! It's all in the name!
Photographed with the Eva Black necklace from Bijou & Boo.