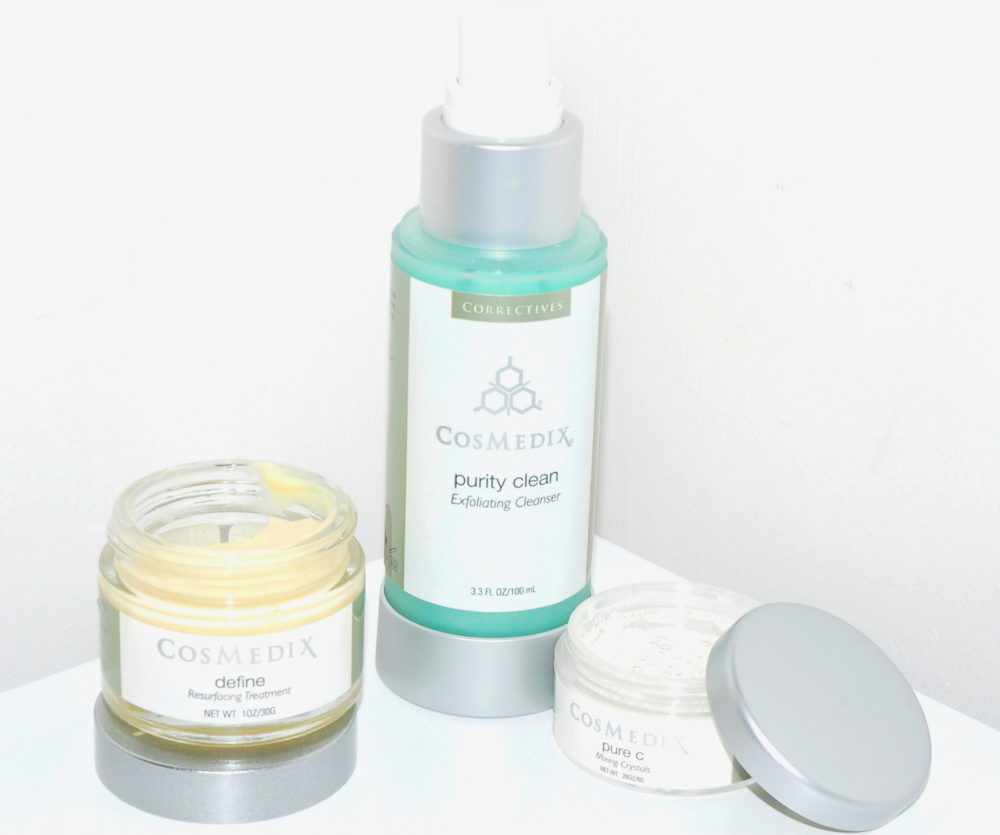 Cosmedix Skincare
Cosmedix is a leading aesthetics brand which has a range of professional cosmetic grade skin products which is sold at Medico Beauty.
The skincare experts at Medico provide their customers with expert advice and help you create a tailor made skincare plan especially for you.
Medico has over 30 years experience in the industry and their team of experts have extensive knowledge when it comes to skincare.
My consultantAndy helped me find the perfect products to refresh, refine, & product my skin. I was also on the hunt for skincare solutions which battled the first signs of ageing.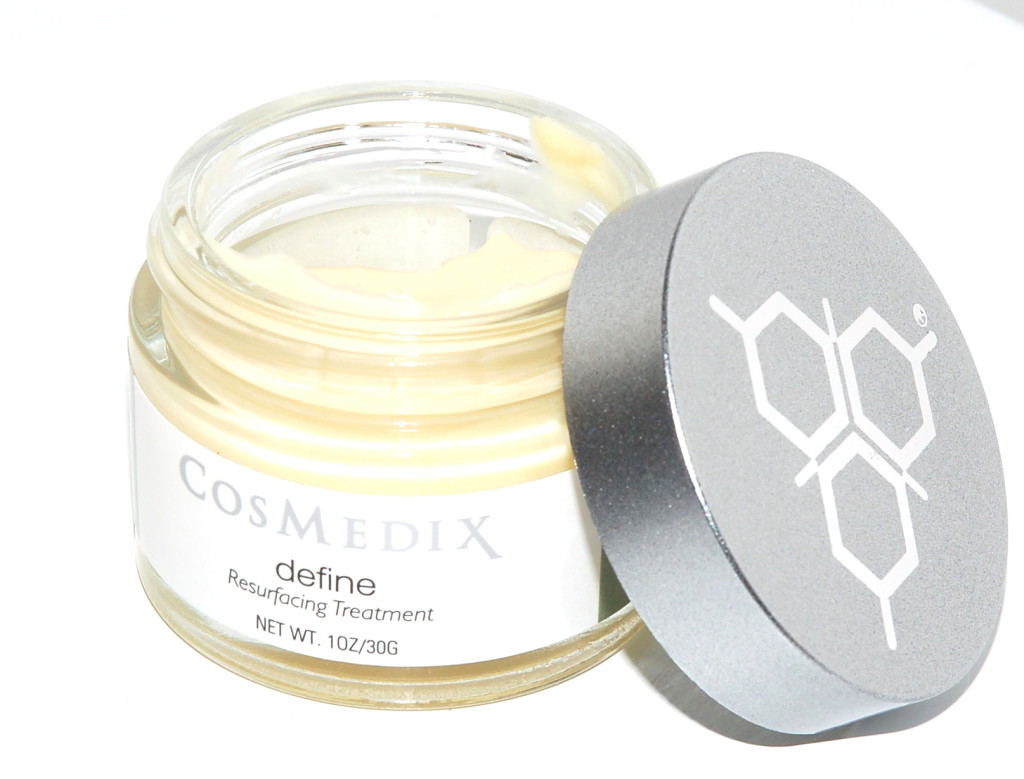 Cosmedix Define Resurfacing Treatment
The Cosmedix Define Resurfacing Treatment is a 2% encapsulated Retinol + triple complex AHA cream. This repairs barrier function, increases cell turn over, resurfaces and remodels the skin by increased collagen production.
It's scientific formulation exfoliates and remodels the skin's layers, stimulating collagen and elastin production while mildly hydrating.
Andy recommended the Define as the product is set to help with tightness, brightens, and diminishes fine lines.
I was directed to introduce the product in pea small amounts to begin with as it is a very potent product, and to use in the evening only.
As soon as I applied this I could feel it working as my skin started tingling. I was advised it is perfectly normal for the skin to tingle upon application when it's first used. As it did sting the skin a little, I halved the pea size for the first week and only used it 3 nights per week, and then started to introduce a little more after my skin got used to the product.
I have really noticed the difference to my skin after using this for two months. The first point to mention is how bright my skin looks, my skin looks plumper and healthier & my fine lines are reduced. This powerful product really does work if you're looking to brighten & tighten your complexion, I'm very impressed with it.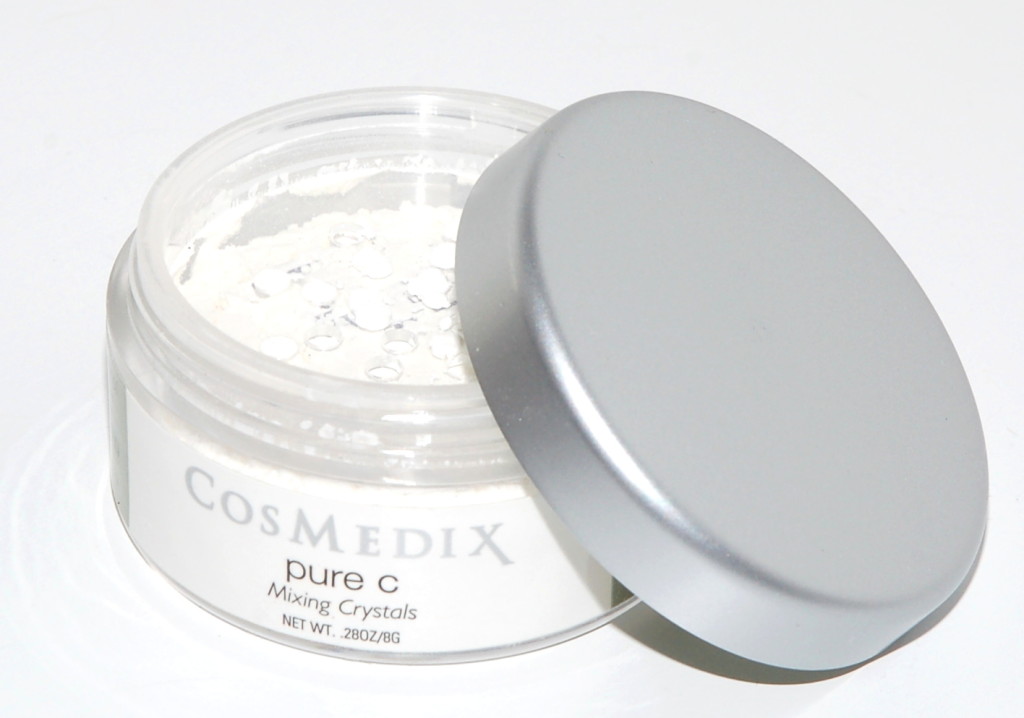 Cosmedix Pure C Mixing Crystals
Pure C – 100% Vitamin C in the most potent form. It is sold in crystal form so it remains active. A great product for brightening the skin and for boosting collagen synthesis.
Vitamin C + Vitamin A are precursors for collagen production.
To use morning: apply a couple of shakes into your serum or cream and apply to skin
To use evening: apply a couple of shakes into Define and apply to skin
A great product which provides a great anti ageing boost which was exactly what I was looking for. I mixed it in with a little define at night time.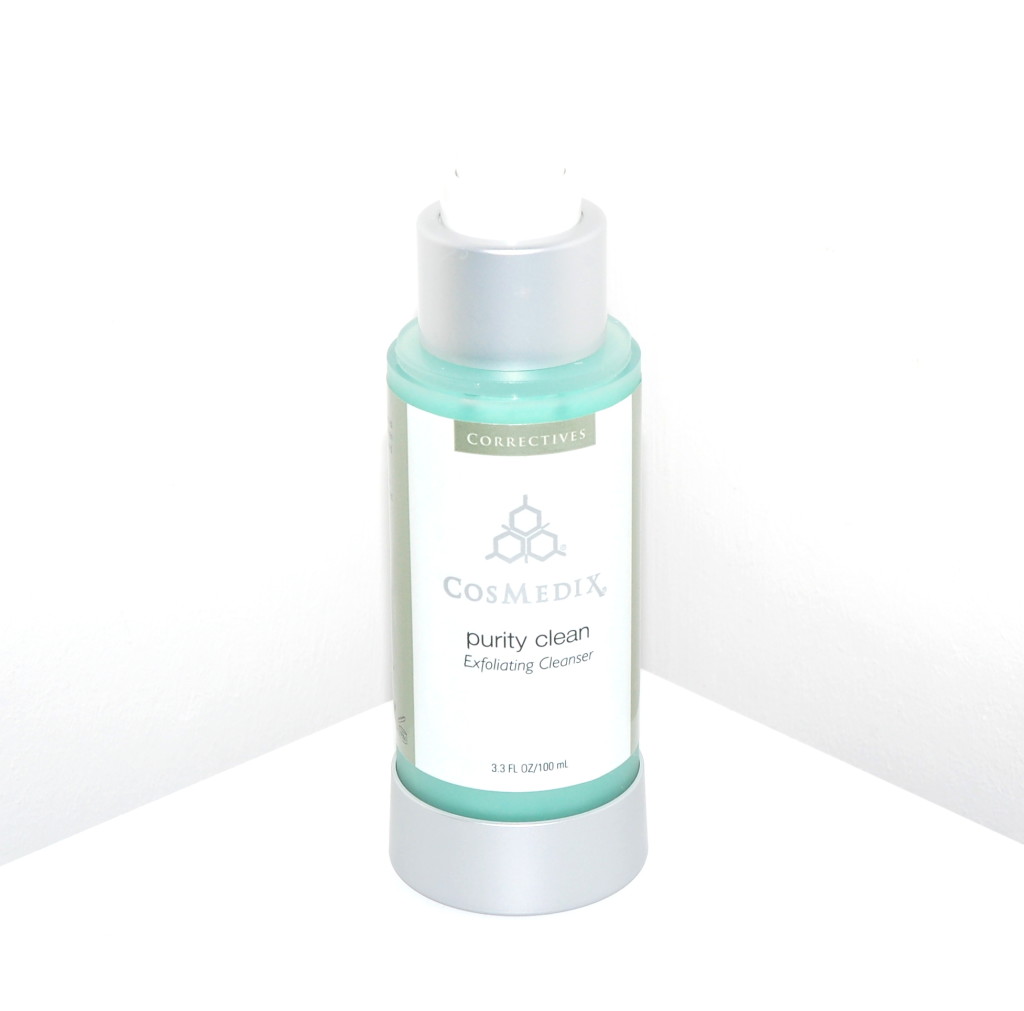 Cosmedix Purity Clean
Purity Clean – an exfoliating cleanser that you can use morning and evening. Andy chose this for me as it's fantastic for oily / combination skin. It's a great product to repair barrier function to help skin retain moisture more effectively.
I was recommended the following direction for use
To use morning: apply 1-2 pumps onto dry skin and leave for a minimum of x3 minutes as mask and then rinse off. It contains 5% L-Lactic Acid which helps to boost ceramide production in the skin as well as gently exfoliates.
To use evening: Use after removing makeup. Apply 1 pump on to sightly damp skin and massage for 1-2 minutes and rinse off. The cleanser doesn't contain any synthetic foaming agents so expect a light lather rather than a foam.
This cleanser was absolutely superb! One of the best cleansers I have tried, my skin felt soft and silky, and didn't leave my face feeling dry. It left my skin feeling so clean & fresh, and hydrated. If you're looking to try one product from Cosmedix I would recommend to try the cleanser, you'll quickly fall in love with it. A great product.
Andy's Skincare Tips for Anti-Ageing
1. Prevention is always better than cure. Protect the skin on a daily basis from free radical damage with a good antioxidant serum during the day and always follow with a physical / mineral sunscreen.
2. Ensure you stay well hydrated. The majority of early 'lines' are epidermal, not dermal. Meaning they're generally dehydration lines in the outer layers of skin, as opposed to loss of collagen in the deeper layers.
3. Don't be scared on Retinoids! Vitamin A is essential for regulating healthy skin function and cellular turnover. Retinol not only helps skin to look younger, but actually behave younger!
4. Avoid low-fat diets at all costs. What you may think is good for your waist line has a detrimental effect on your skin. Omega-3 fatty acids are the building blocks for cellular membrane, so help to keep skin supple, strong and healthy.
5. Feed your skin with a variety of nutrients. You wouldn't eat a diet made from a single food source and your skin is no different. There is never just one wonder-ingredient, it needs a variety of different nutrients such as Vitamin A, Vitamin C, Vitamin E, Antioxidants, Peptides, Growth Factors, Phospholipids.
Another way to combat anti-ageing is to consider the use of a cosmetic laser which is a fast and effective way to tighten and replenish skin, amongst many other anti-ageing benefits.
You can purchase any of the products at Medico Beauty. Personal advice is always available with the expert team at Medico, you'll certainly be looked after well.