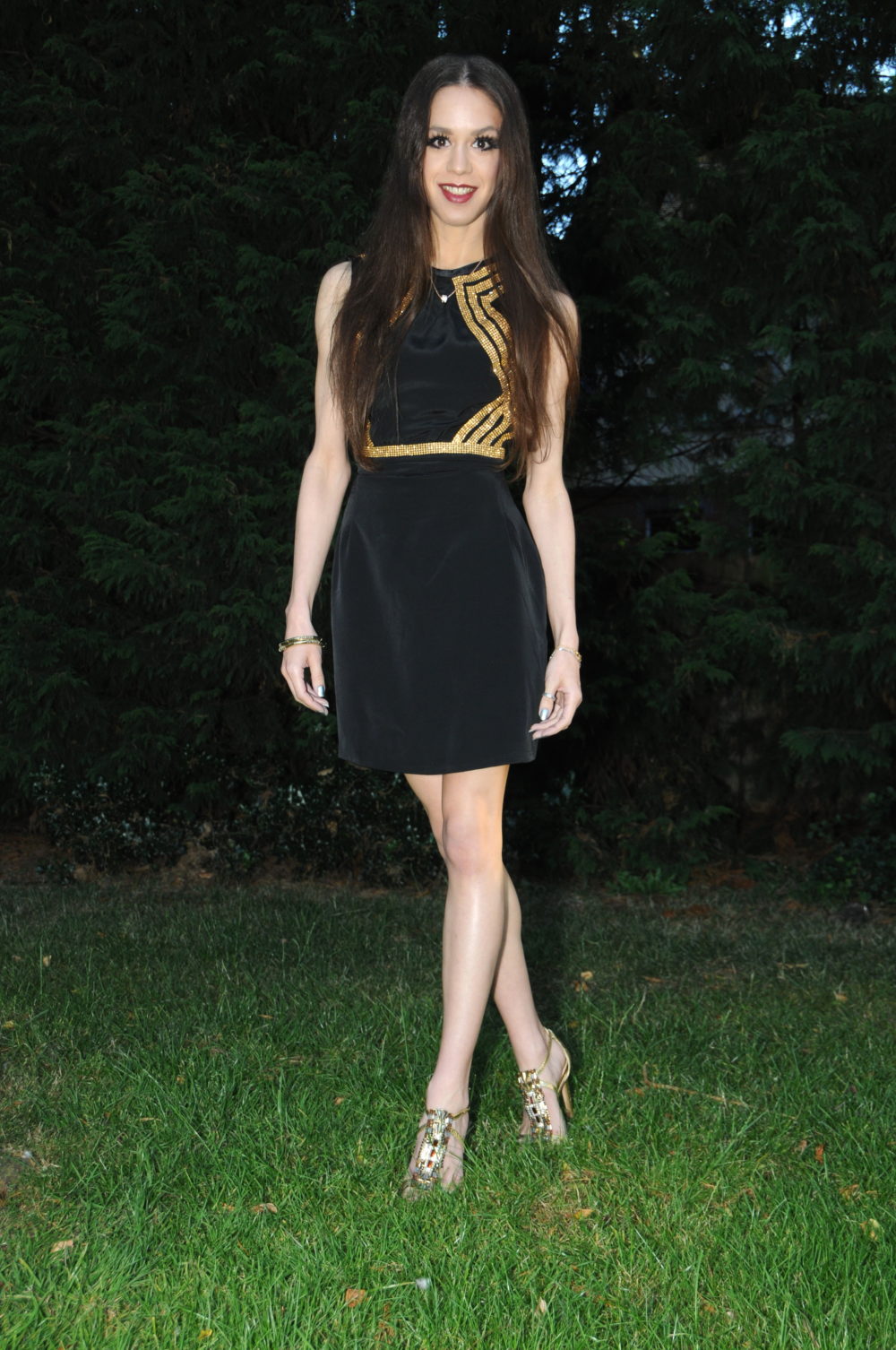 Forever Devine Luxury Dresses
Forever Devine is a cutting edge designer brand with a stunning collection of unique and elegant designs created by Rochelle Melbourne.
Forever Devine is an cutting edge designer brand which offers luxury, innovative designs that reflect sophistication and elegance. The designs range from RTW- Haute Couture -Rochelle Melbourne
Designer Rochelle showcased her stunning designs at the AMBA Charing Cross as London Fashion Week International for the past two years. I was certainly impressed by the attention to detail in each design.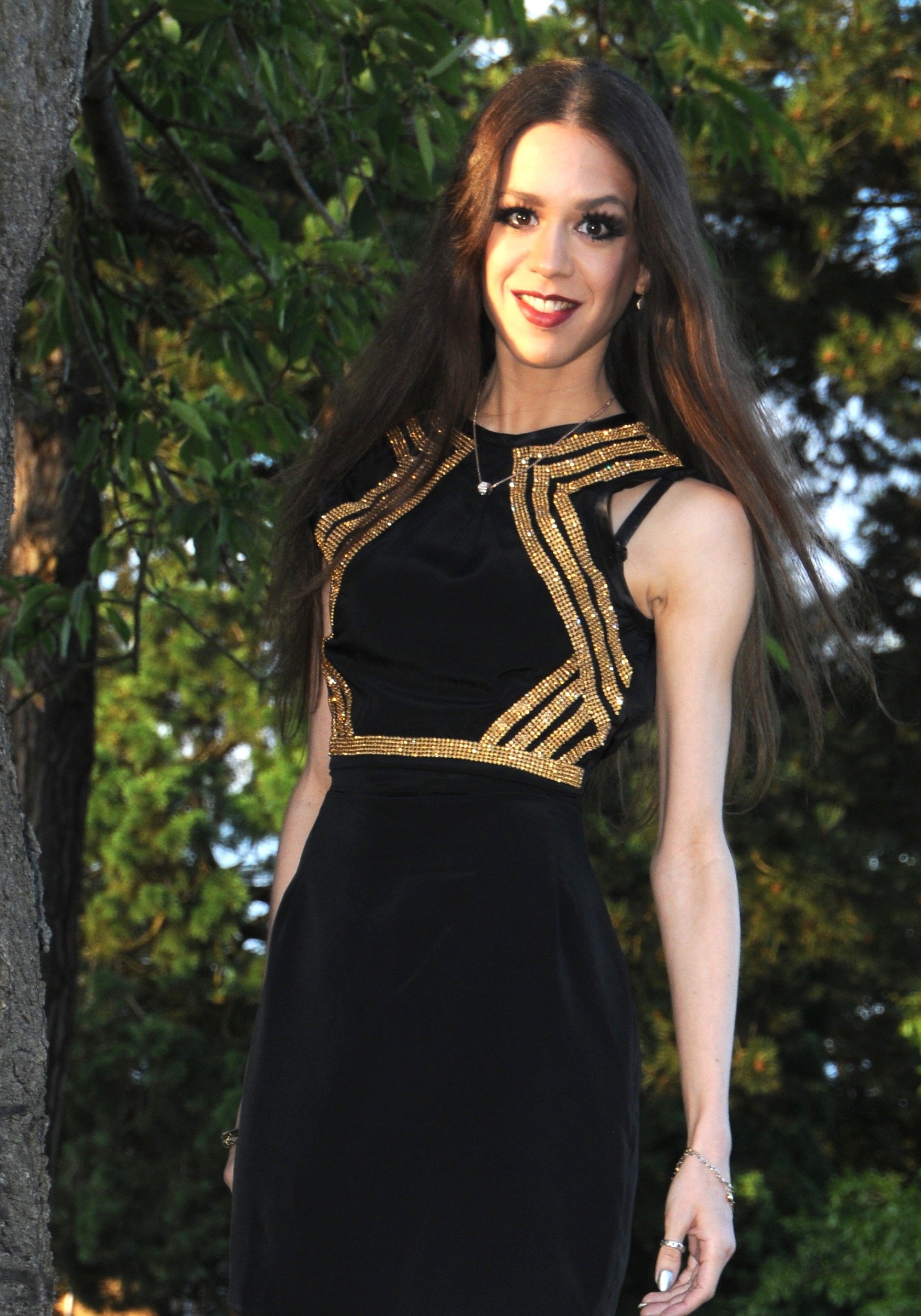 This beautiful gold and black dress is from the AW16 collection inspired by the 18th Century. The dress has a Casino Royal vibe to it and something I could imagine a bond girl wearing sitting at a Casino bar sipping on a dry Martini.
Organising an online casino with friends and getting dressed up in sparkly dresses could also be a perfect alternative party theme!
My AW16 was based around a modern intake on my he 18th century using Marie Antoinette, Queen Victoria I and pride and pride and prejudice. The collection also features Men's wear. The Black dress was in my AW16 collection which was based around the 18th century I wanted to do Modern twist on the little black dress. -Rochelle Melbourne
This embellished LBD dress would be perfect to wear on a night out. The Gold and Black attire would work so well in a glitz and glam setting.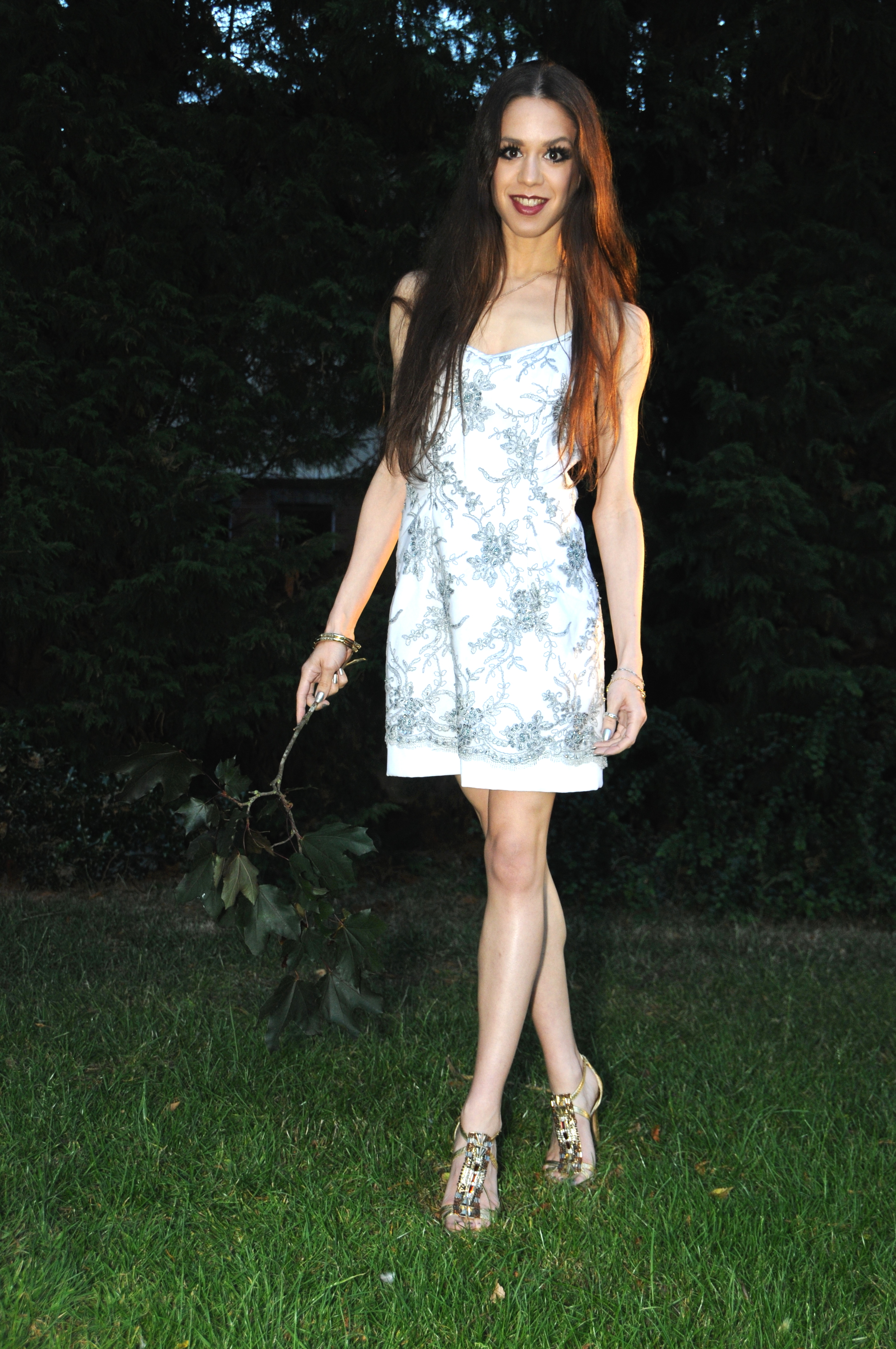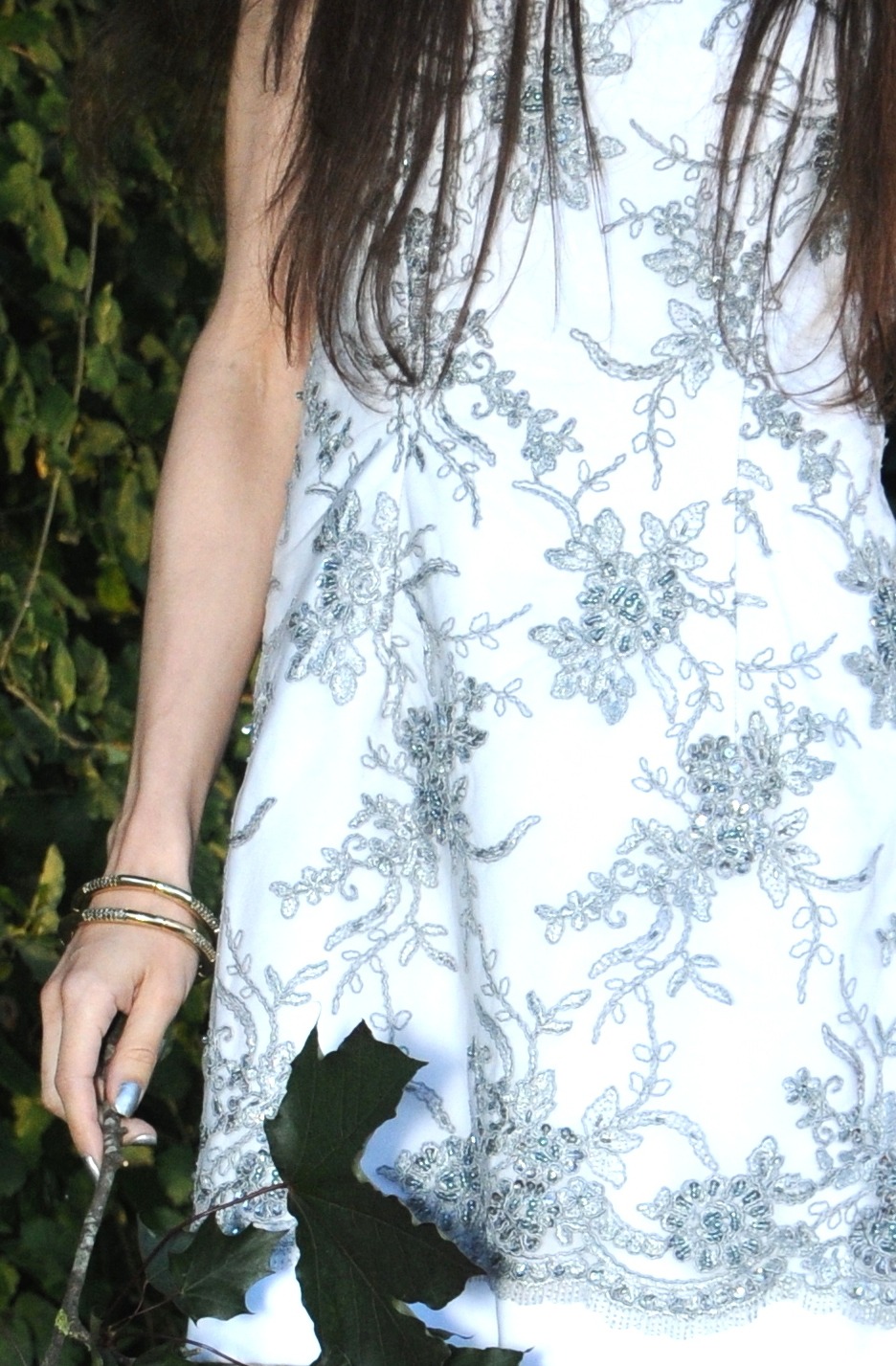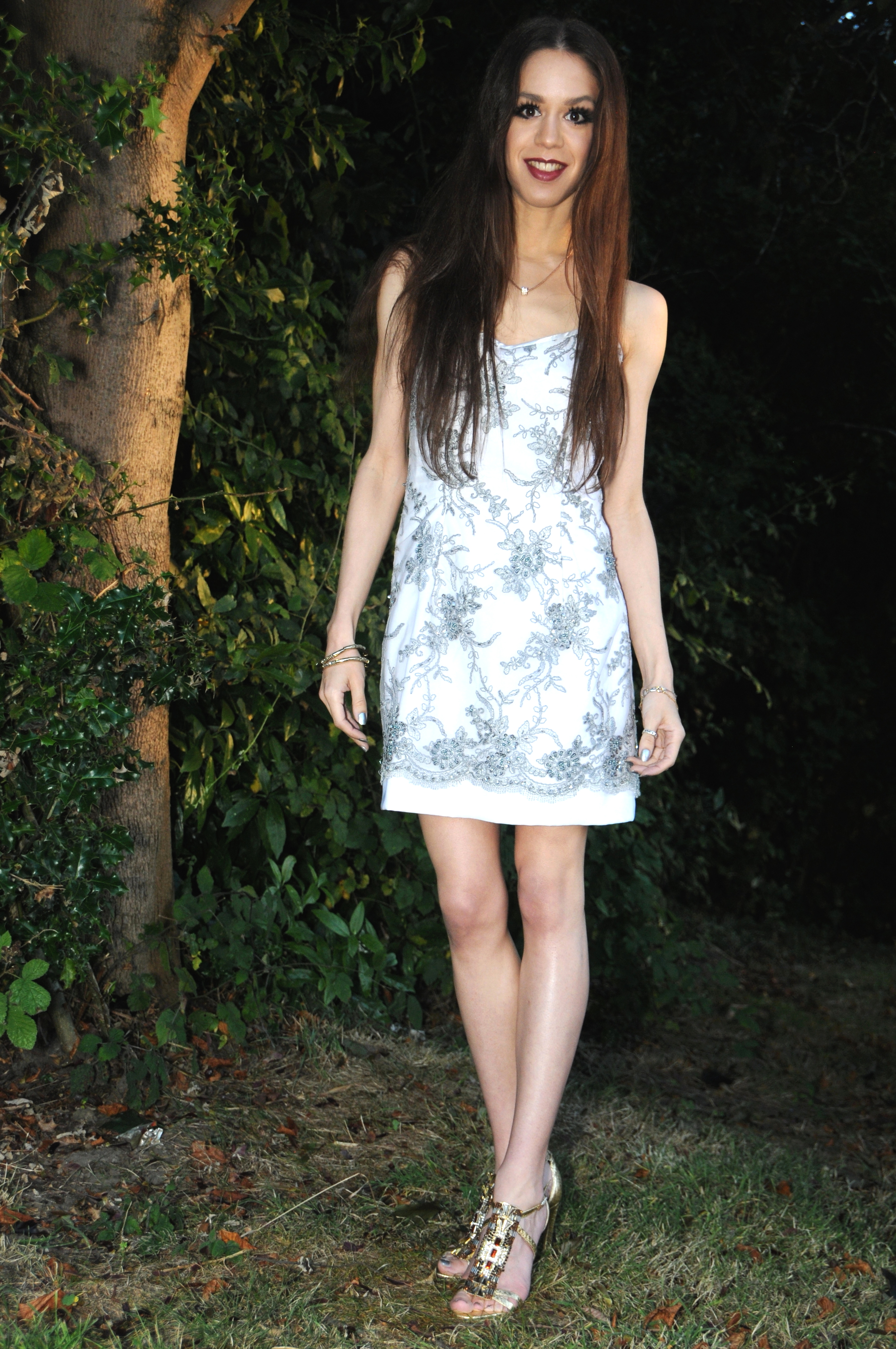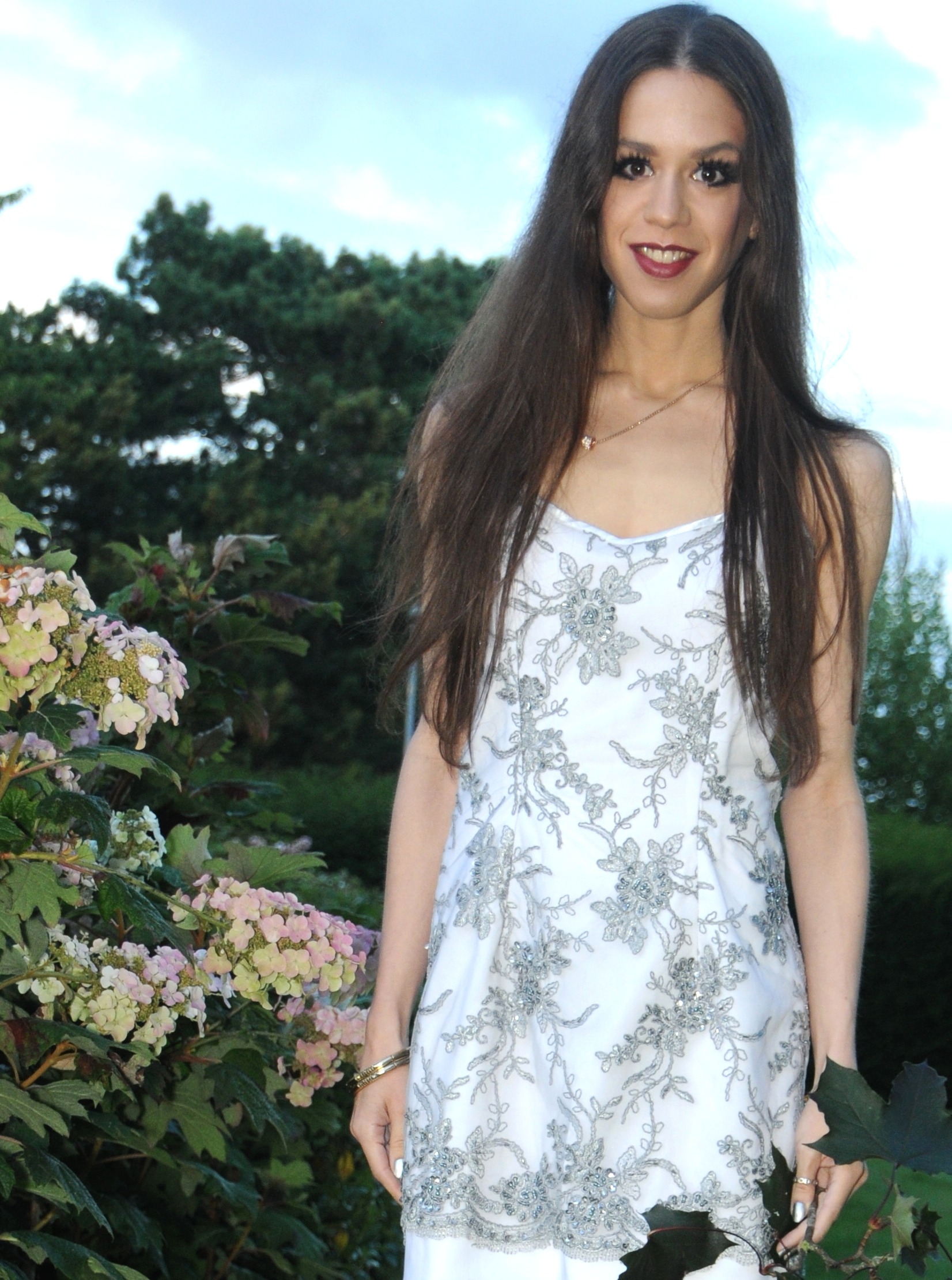 The second dress I'm wearing is from the SS16 Elegant Romance collection which is beautiful white embellished shift dress which is elegant chic and so comfortable to wear.
The attention to detail in the beading and sequinned embellishment of the dress is impressive.
My first collection showcase at London fashion week my theme fit this collection was romantic evenings out with your partner but a women that also has edge. The white dress is short sexy and fun but still has a little edge and sophistication -Rochelle Melbourne
Edgy and sophisticated is certainly a great way to describe this pretty embellished dress, it's elegant and certainly has an alluring appeal. A perfect date night dress.
Rochelle Melbourne Q&A
1/How would you describe the Forever Design Brand?
Forever Devine is an cutting edge designer brand which offers luxury, innovative designs that reflect sophistication and elegance. The designs range from RTW- Haute Couture.
2/ Who are your inspirations and what inspires you when it comes to fashion design?
Christian Dior is my favourite designer and someone I inspire to be. When it comes to my fashion I get inspired by different themes and my mood that I want portrait through my work.
3/When did you start designing fashion, tell me about your background?
My Grandmother introduced me to the fashion world when I was 10 years old as she she was a dress maker, she would teach me how to make garments for my barbie dolls. Every since then I knew I wanted to do this.
4/ Please can you tell me more about your next collection?
My next collection is inspired by Egyptian and Grecian taking Cleopatra and Greek goddesses as my muses which will be showcased worldwide at the house of Ikons.
5/ Where do you see the future of the Forever Brand?
I would to showcase worldwide like New York, Millan, Tokyo etc I would love to open my own boutique in London and to have a successful British brand that will carry on for many years after I'm gone with my daughter hopefully taking over!
Forever Devine's designs are alluring in appearance, the delicate embellishment on the white dress is classy, and the black and gold dress is very alluring and really sparkled on the catwalk.
Looking forward to seeing her new designs, the collection inspiration sounds remarkable!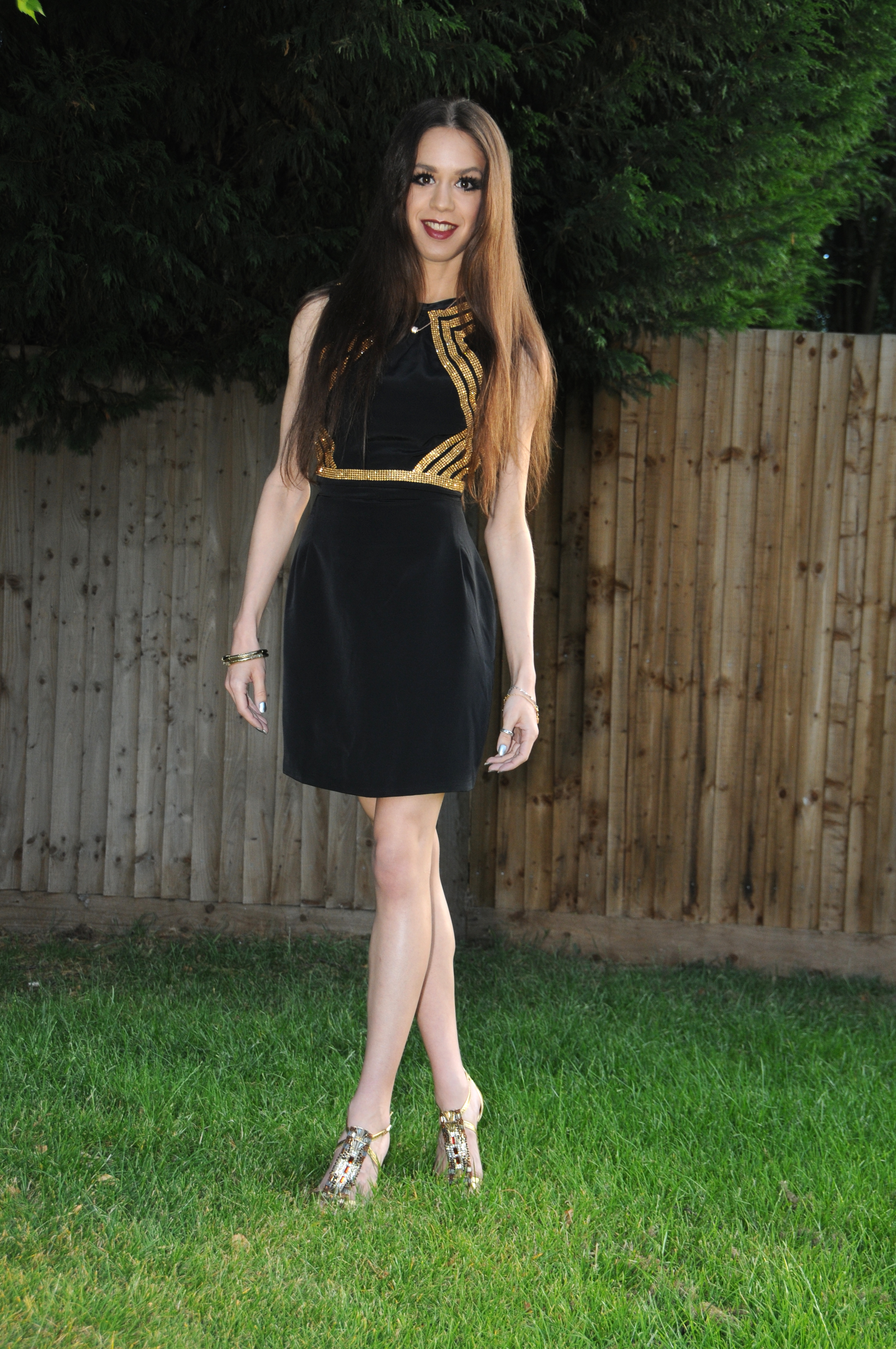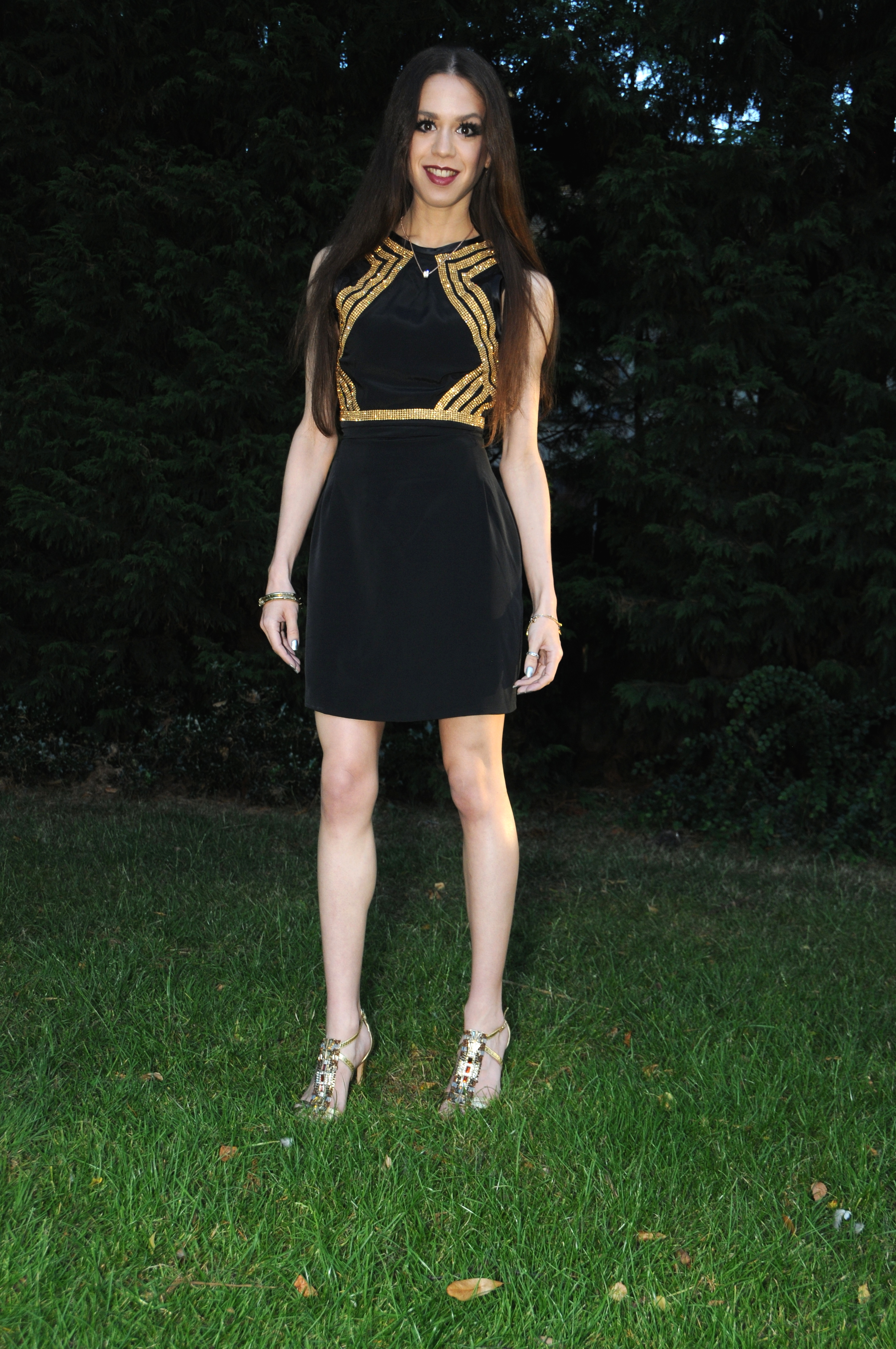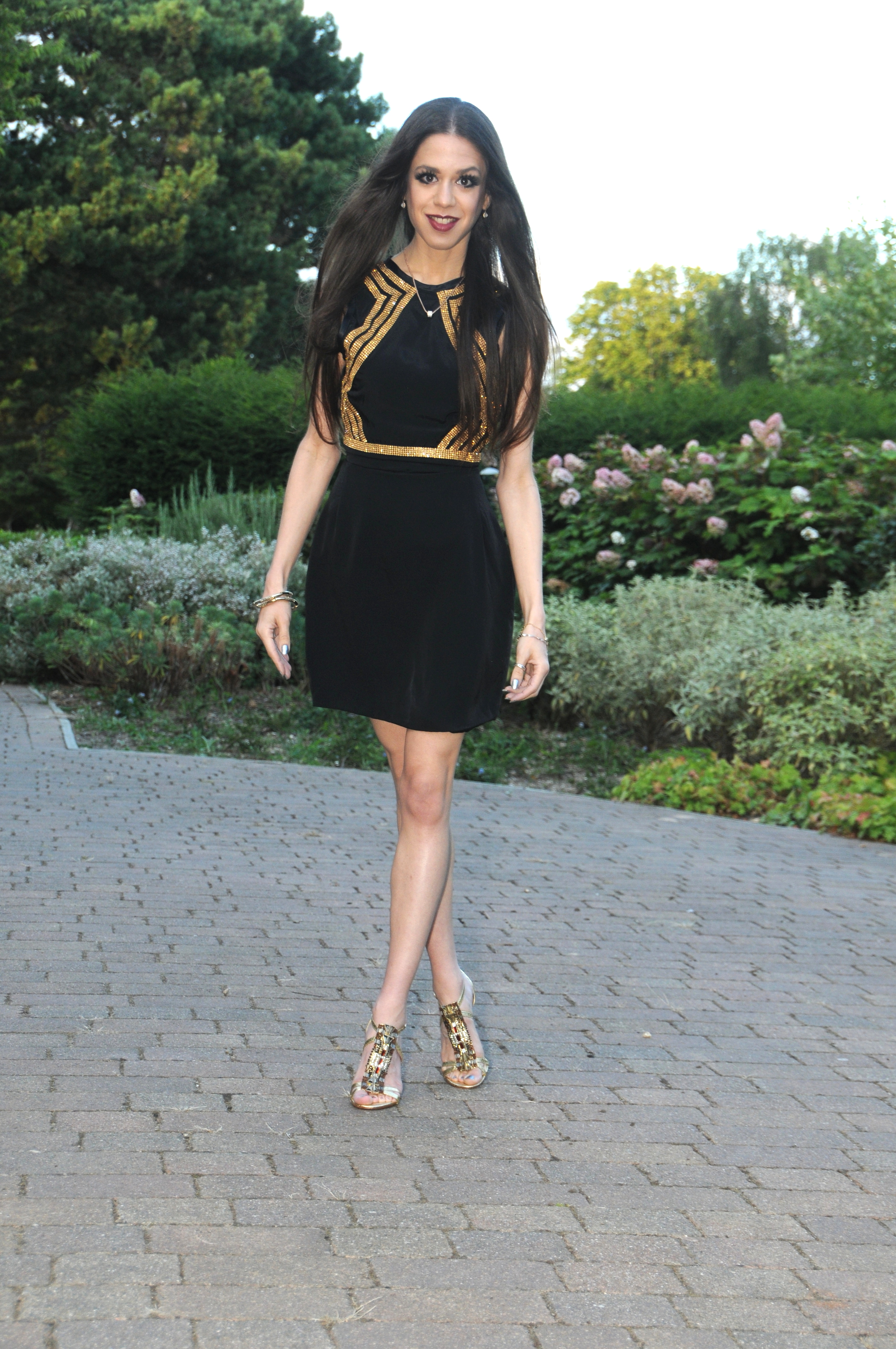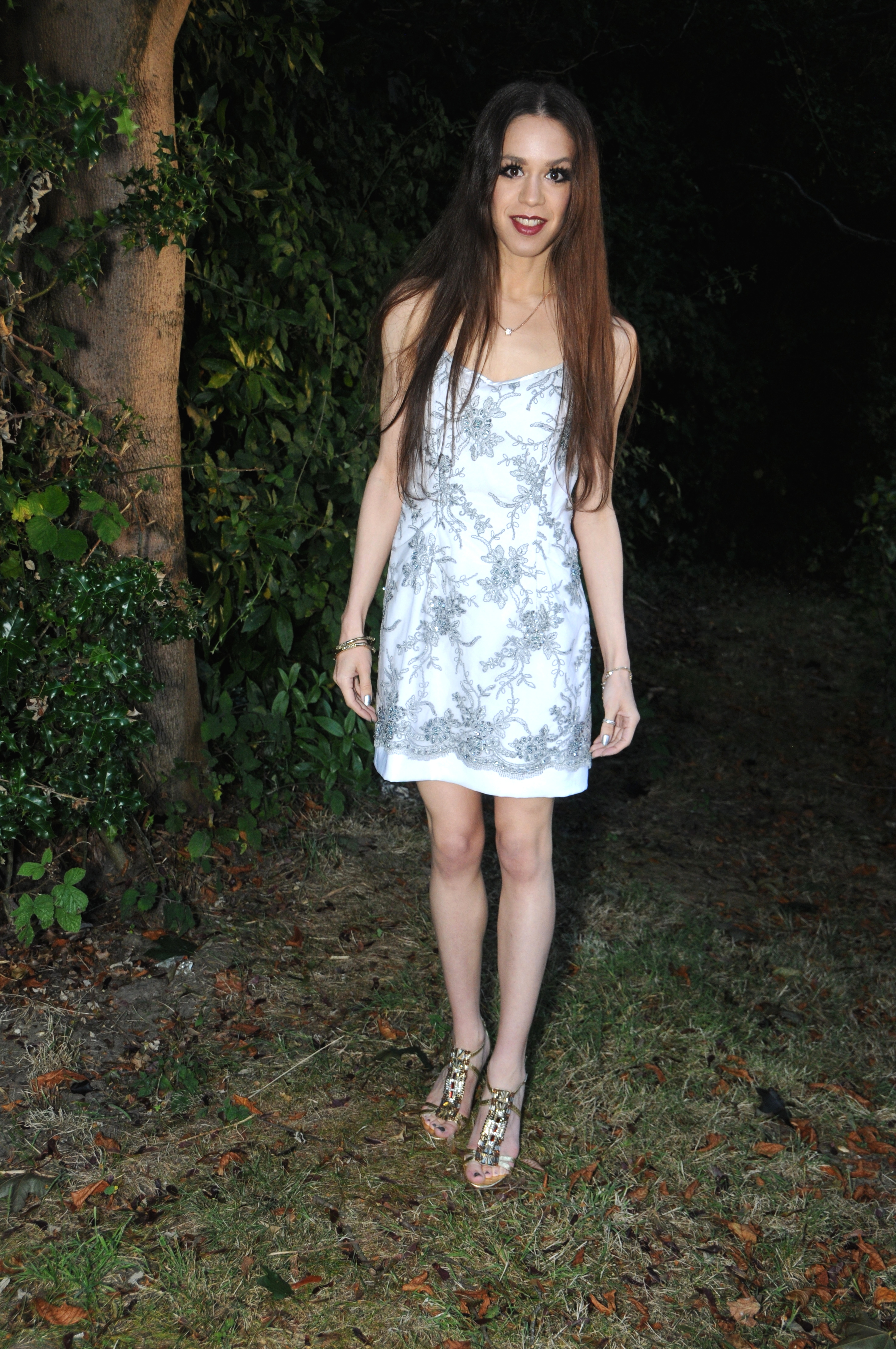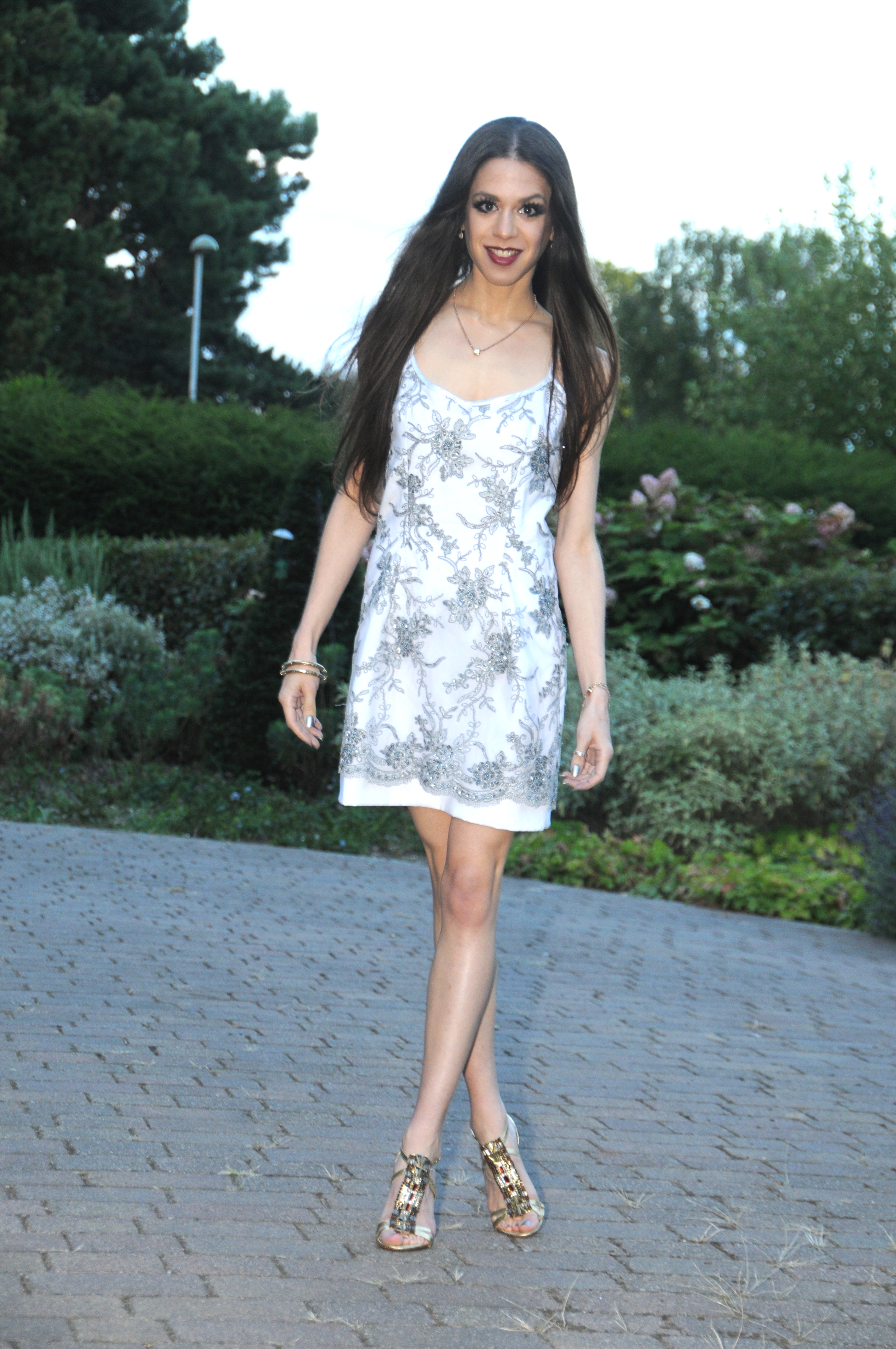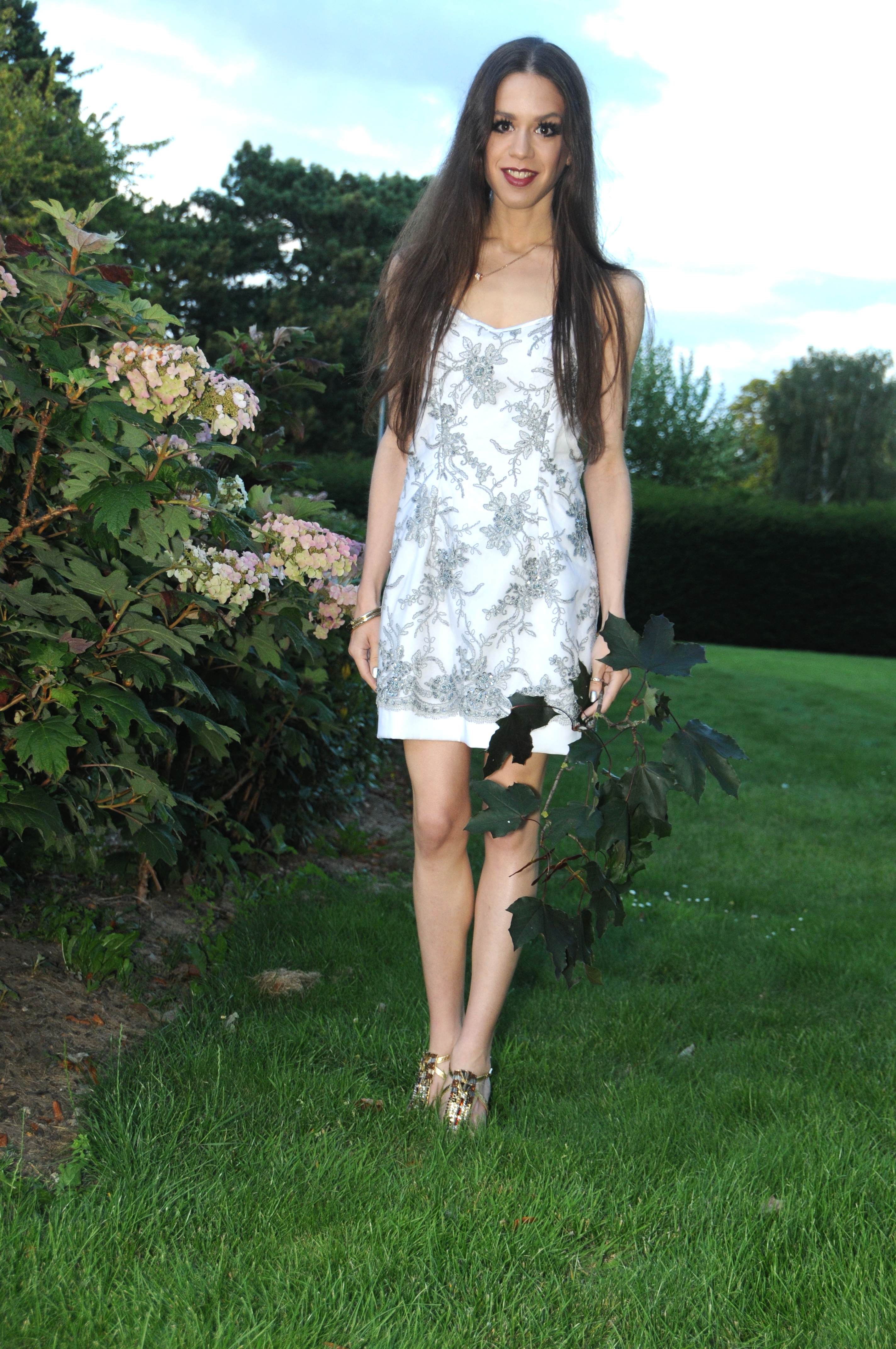 Which dress do you like the best? The Little Black Dress or Little White Dress?
I would love to hear your thoughts 🙂
Thanks so much for reading!
Laura xo