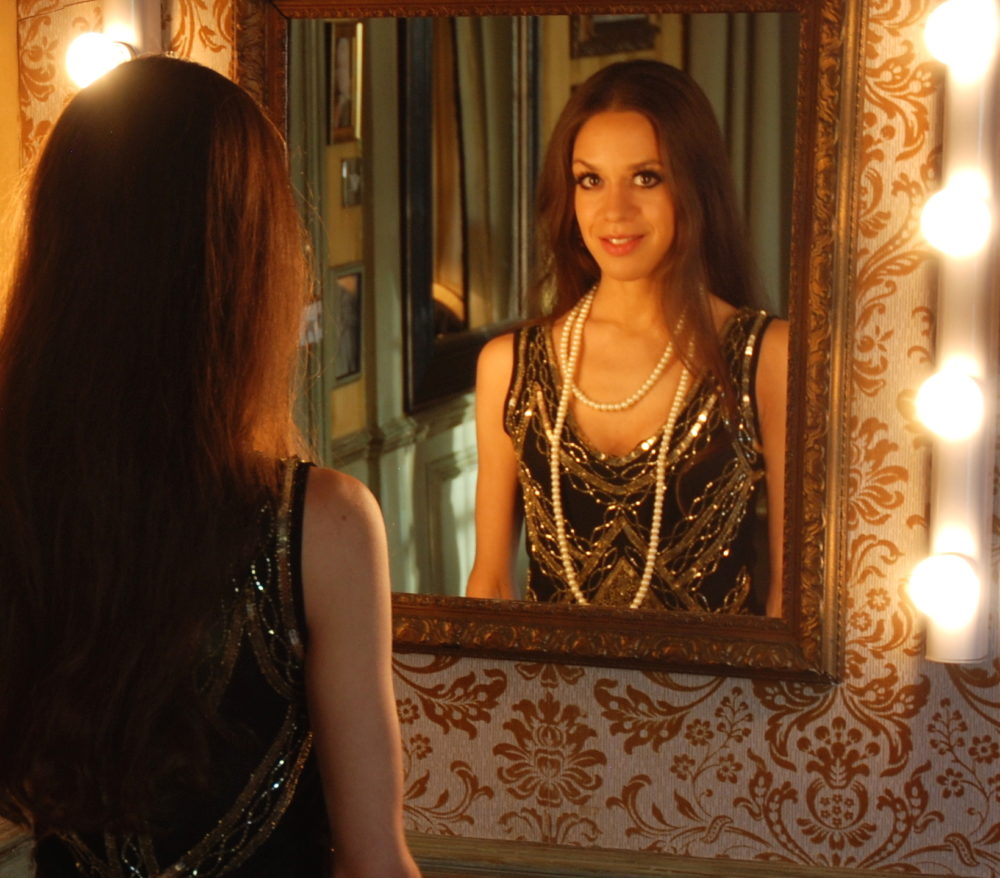 Gatsby Lady Review
When I first set eyes on these beautiful handmade 1920's designs by GatsbyLady, I knew I had to blog about this terrific family run company. Their stunningly detailed dresses are just gorgeous and so flattering to wear, and so much love and tender loving care has gone in to each design.
The first I'm wearing is The Edith Dress in Black Gold which is a vintage flapper dress. The gold and black work so well together and was one of the dresses which initially caught my eye. Highly detailed from head to toe, with added detailing around the waist.
The Edith 1920's Flapper Dress
The dress photographed above is the Edith Black Nude dress which is the Black Gold's sister. Exactly the same design with a nude overall look.
Although the design is the same the look is totally different, this one is less glitzy in a way because the colours aren't so opposite. The colours blend together rather than compliment one another. A great design which is like a chameleon, working in different ways.
The Charleston 1920's Vintage Flapper Dress in Cream
The Charleston 1920's Vintage Flapper Dress in Cream is one of my favourite dresses from Gatsbylady. It's a stunning and delicate dress which is so easy and beautiful to wear.
A very natural and elegant dress which looks lovely when it's teamed with a pearl necklace & headband. I'm wearing the Ritz Cream Gold Headband which is just beautiful.
Team it with a sparkly white bracelet and tear drop earrings to finalise the look, and some pretty heels.
The Audrey 1920's Vintage Flapper Dress
The beautiful Audrey Vintage Flapper Dress in Blush Gold is a beautifully detailed golden embellished dress, detailed with golden flowers and silver lines.
The flowers on the dress are ever so pretty. Teamed with a the Ritz Black Gold Headband from Gatsbylady and pearls.
A very feminine and delicate looking dress.
The Taylor 1920's Vintage Cutout Dress
The Taylor 1920's Vintage Cutout Dress from Gatsbylady is a short dress with a plunging neckline. The dress comes in either black or nude & I am modelling both models pictured above.
My favourite was the nude version, really ever so pretty and complimentary worn with white pearls.
The deep neckline is covered with a sheer mesh of fabric so the top half still offers support and comfort.
Both really beautifully detailed with gold & silver flowers which look ever so beautiful on either the black or nude dress in the Taylor design.
---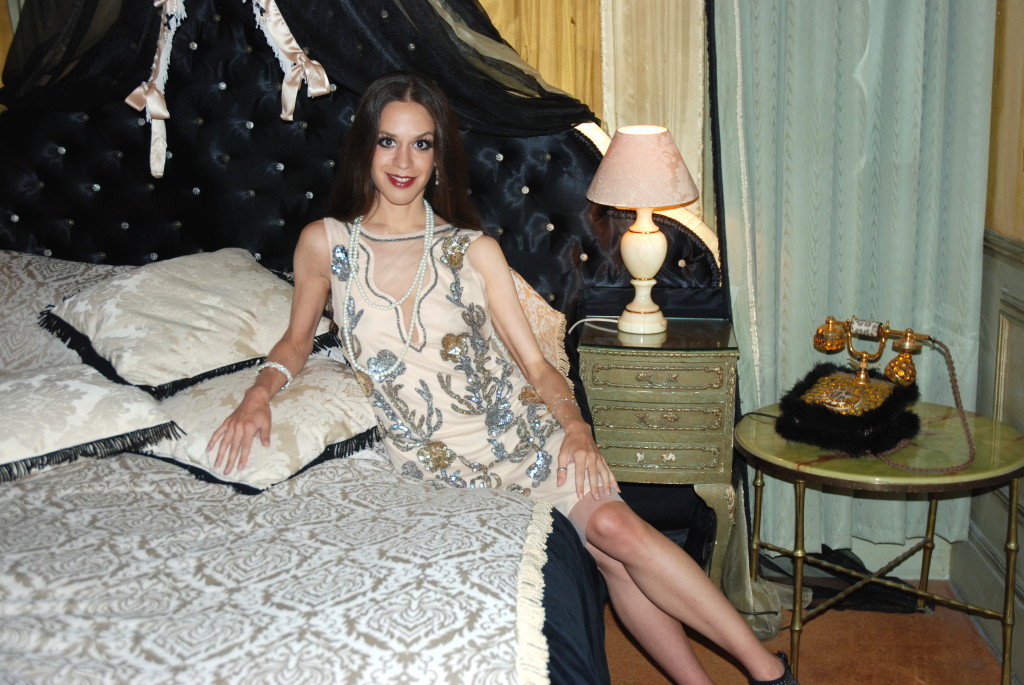 Overall, I'm ever so impressed with the stunning & detailed designs offered at Gatsbylady. Each design is unique and created with such perfection.
Perfect dresses for sophisticated evening dos teamed with a pair of sparkly heels and pretty accessories.
I wore my makeup in two different ways, in a very natural way and in a 1920's styled way with minimal makeup.
For the day look I used a Clarins Lip Perfector. For the deep wine lips I used NARS Audacious lipstick in Deborah.
For my face I used the NARS Sheer Glow foundation for medium coverage. I contoured my face slightly using the Clarin's Aquatic Treasures Bronzing Compact. I used the Estee Lauder Double Wear Gel Eyeliner teamed with a pair of fake eyelashes 🙂
The photographs were shot in the Pin Up Parlour at Hotel Pelirocco which was a perfect room for the 1920's shoot.
Really hope you liked the post 🙂
Do let me know which dress you liked the best, would love to hear your thoughts 🙂
Thank you for reading!
Laura xo