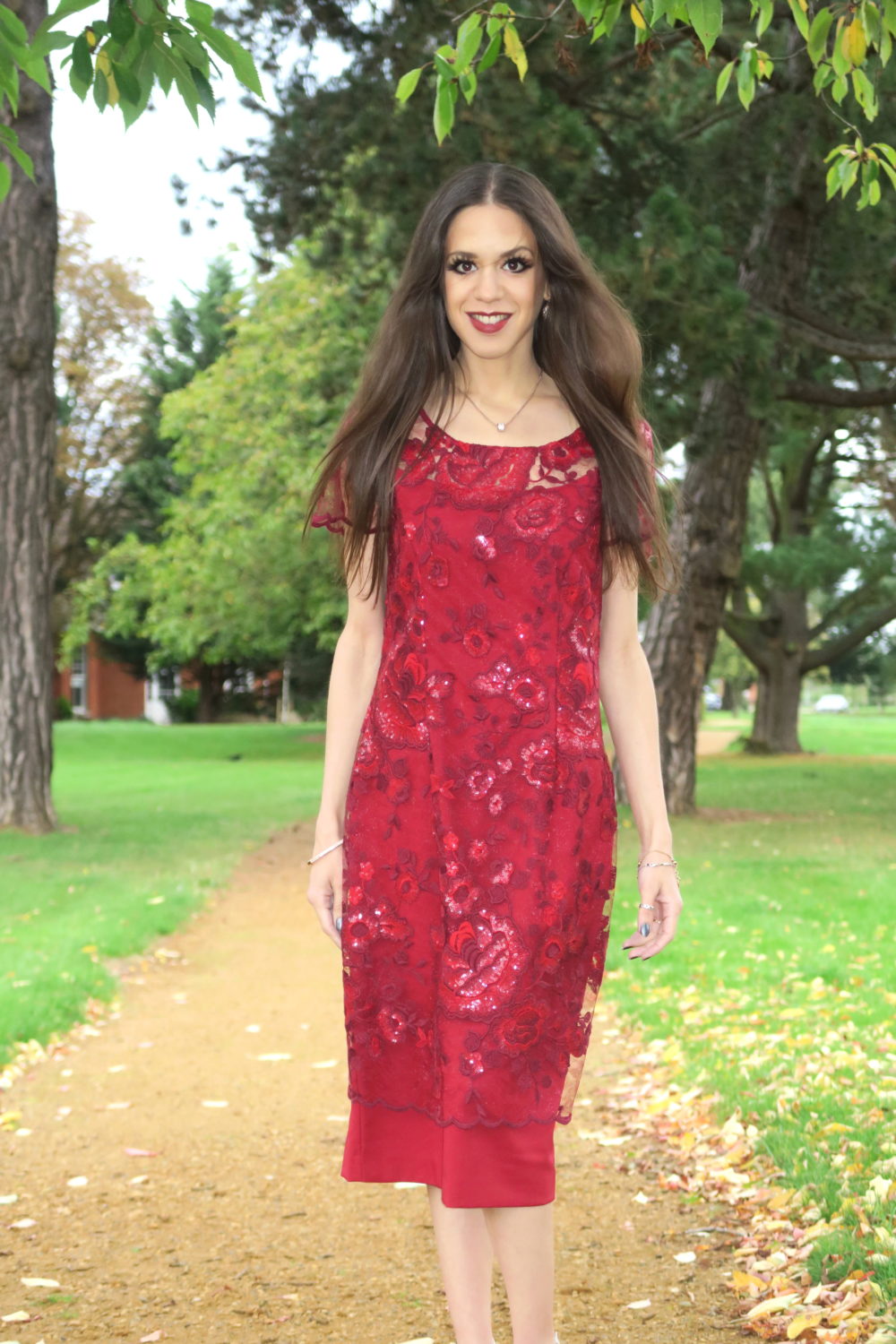 Luxury Dresses by Gina Bacconi
When it comes to luxury fashion brand Gina Bacconi have a wide variety of elegant and unique designs ranging from designer dresses, occasion wear, bridal & the casual comfort.
The family run business Shubette has a proud heritage and was founded by Jack & Sara Offenback in 1913. Gina Bacconi was launched in 1976 as the brands premium designer label.
What speaks to me about their brand is the stunning attention to detail in every single design, each one incredibly unique in terms of style & cut.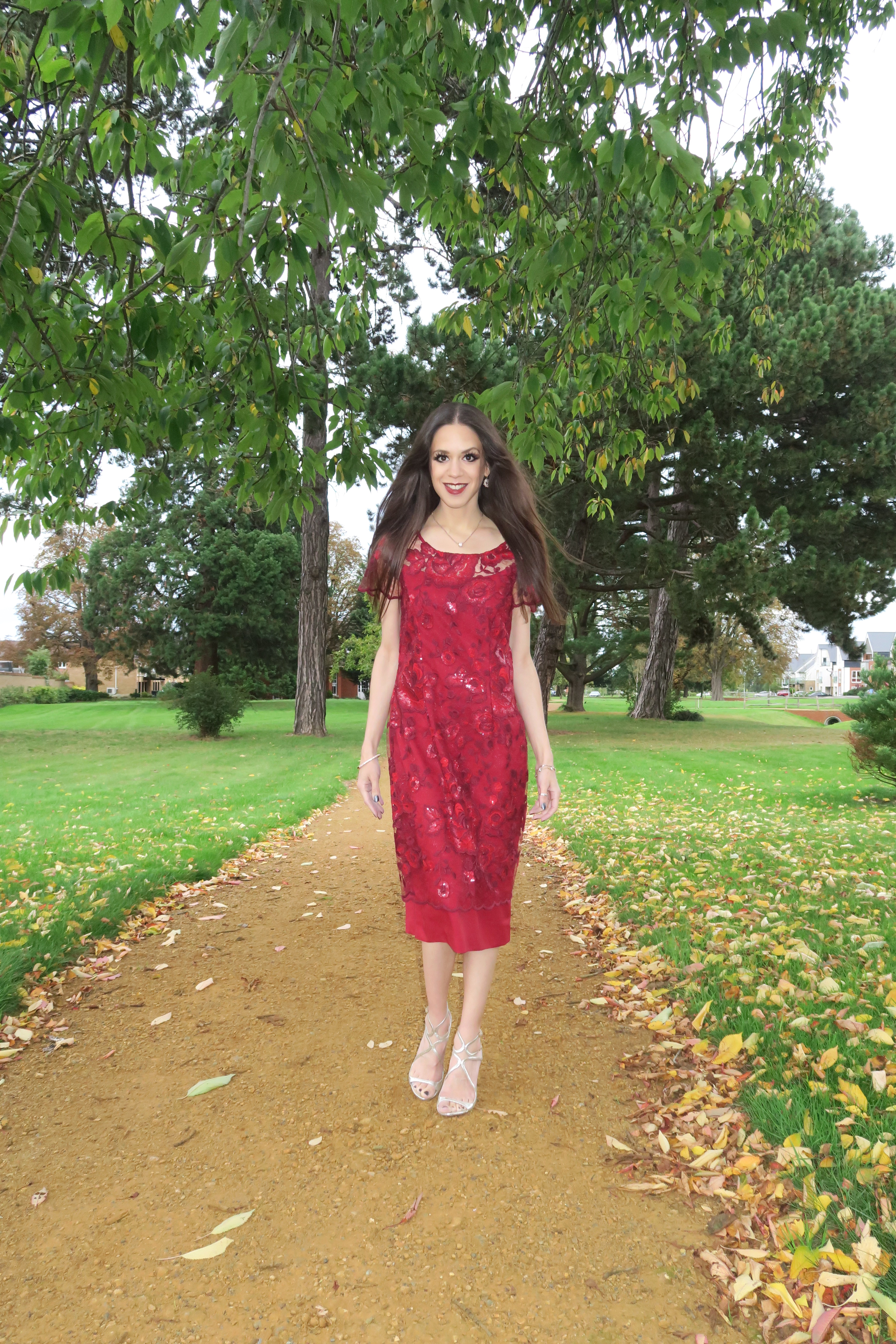 The first dress I'm wearing is the Annabelle Embroidered Sequin Dress, a sophisticated deep wine classic shift dress.
The Annabelle dress features a unique ornate embroidered sequin overlay. The sheer neckline and sleeves add such an elegant appeal. The sparkling sequinned embellishment on this dress is so eye catching and ever so delicate.
Wine is an attractive shade to wear during Autumn & Winter as it's so warming, this dress would be a great choice for Christmas or NYE 2018 celebrations, the colour is just so festive!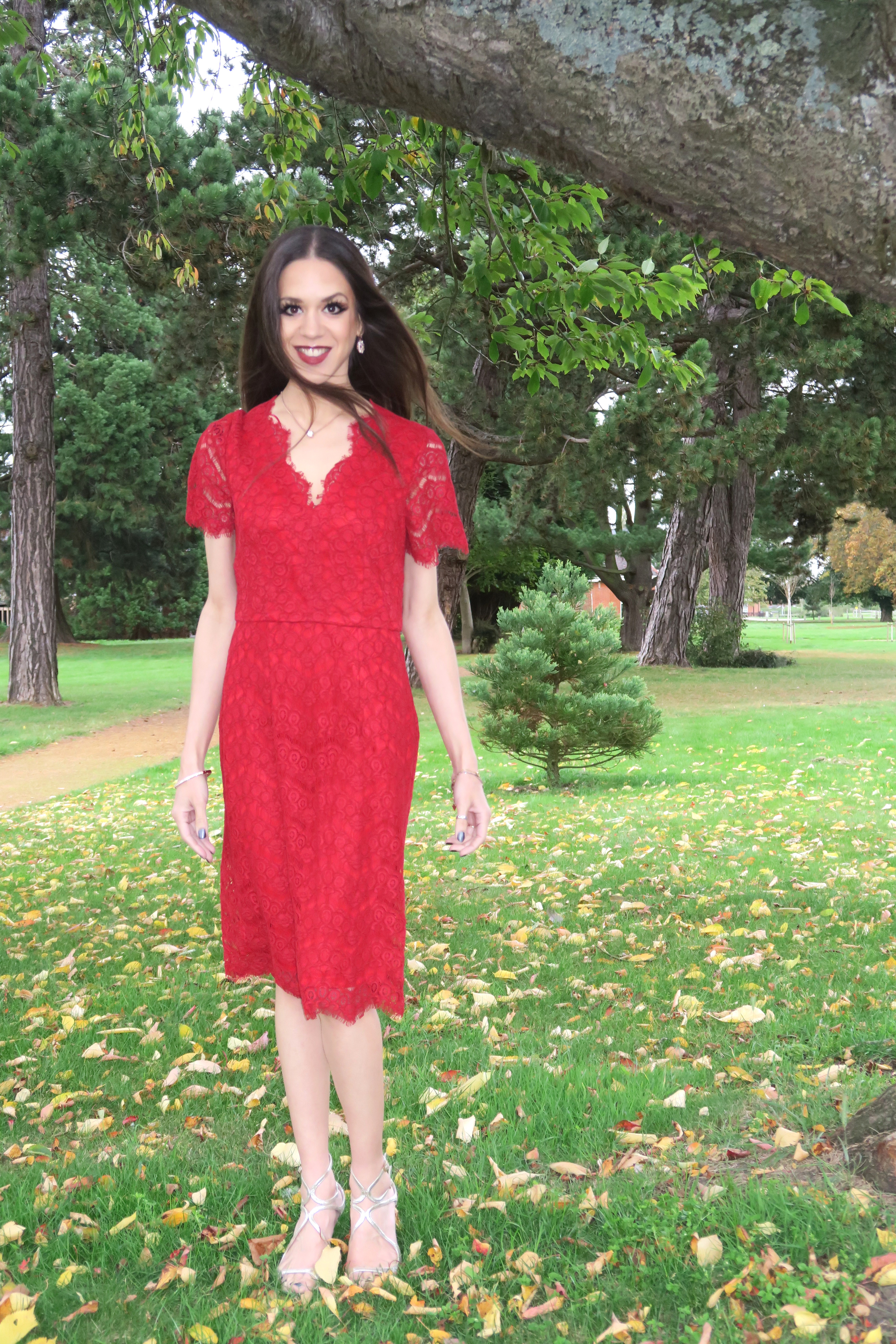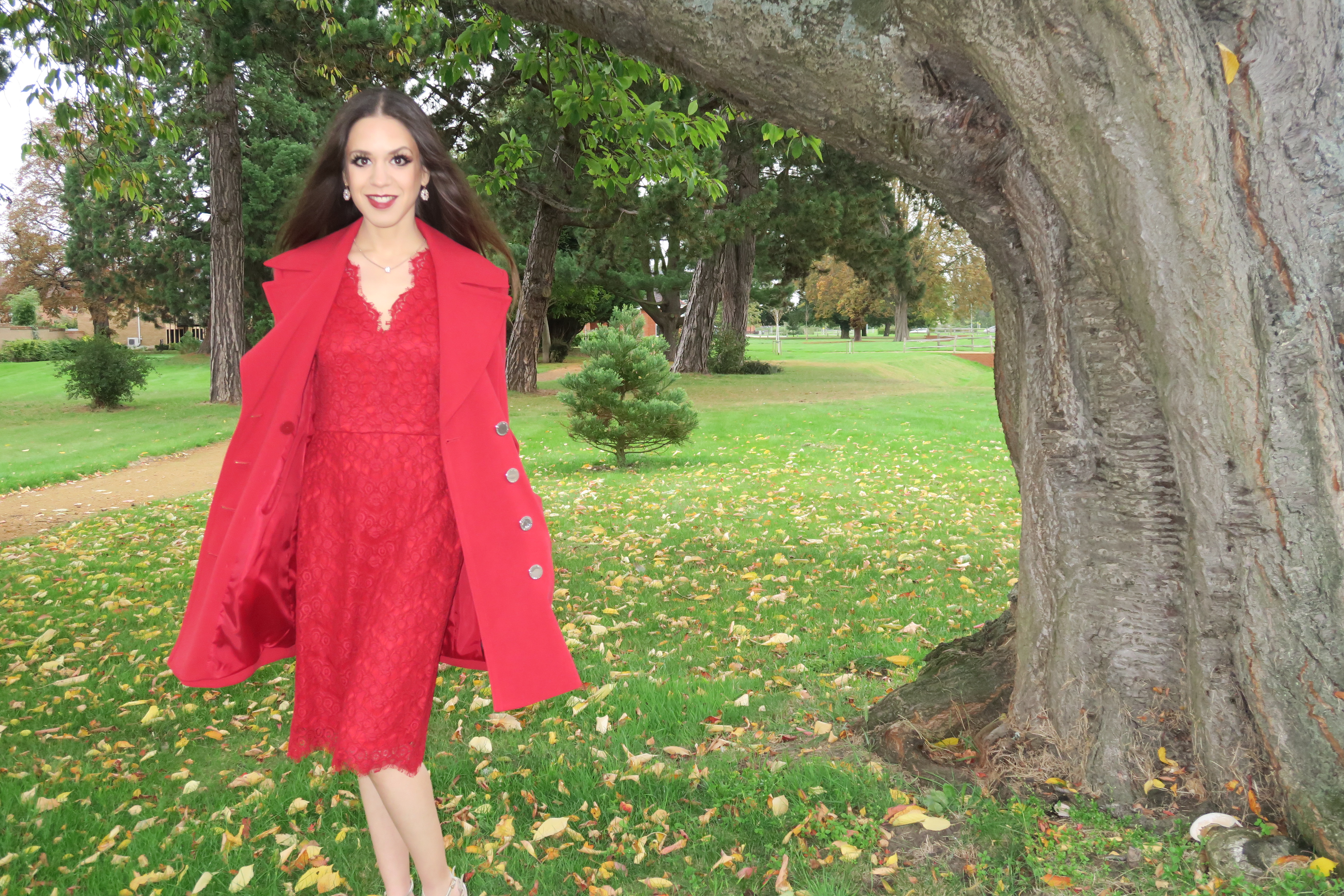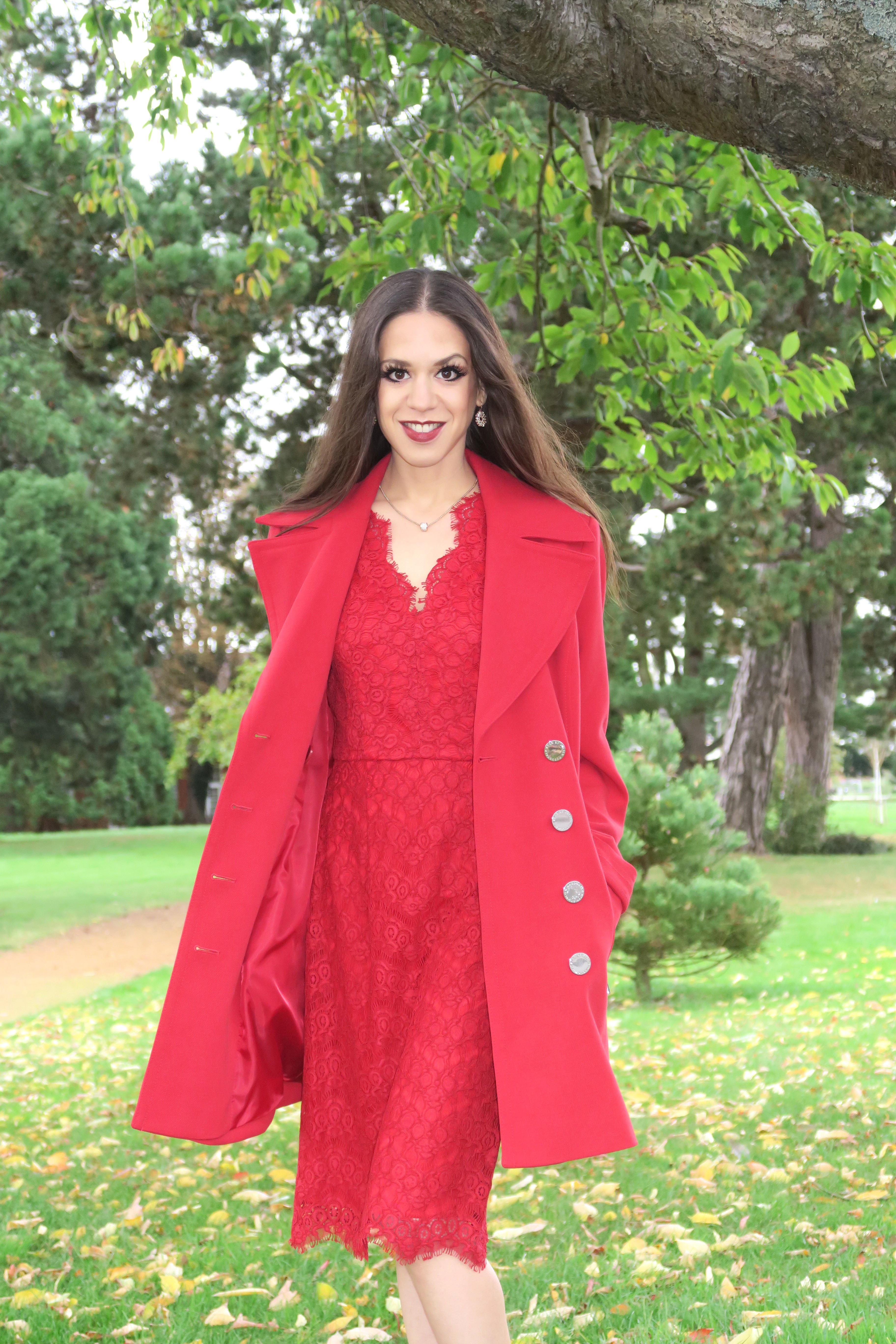 Showcased above is The Darcy Lace Dress, a gorgeous little red dress which is beautifully tailored & figure flattering with its dainty v cut neckline. The sleeves are sheer & finished with a detailed scalloped edge giving it a very luxurious finish.
Lace is such an elegant fabric to wear, it aways looks incredibly classy and chic. I teamed The Darcy Lace Dress with a Red Winter Coat from Star from Julian Macdonald for a red on red look.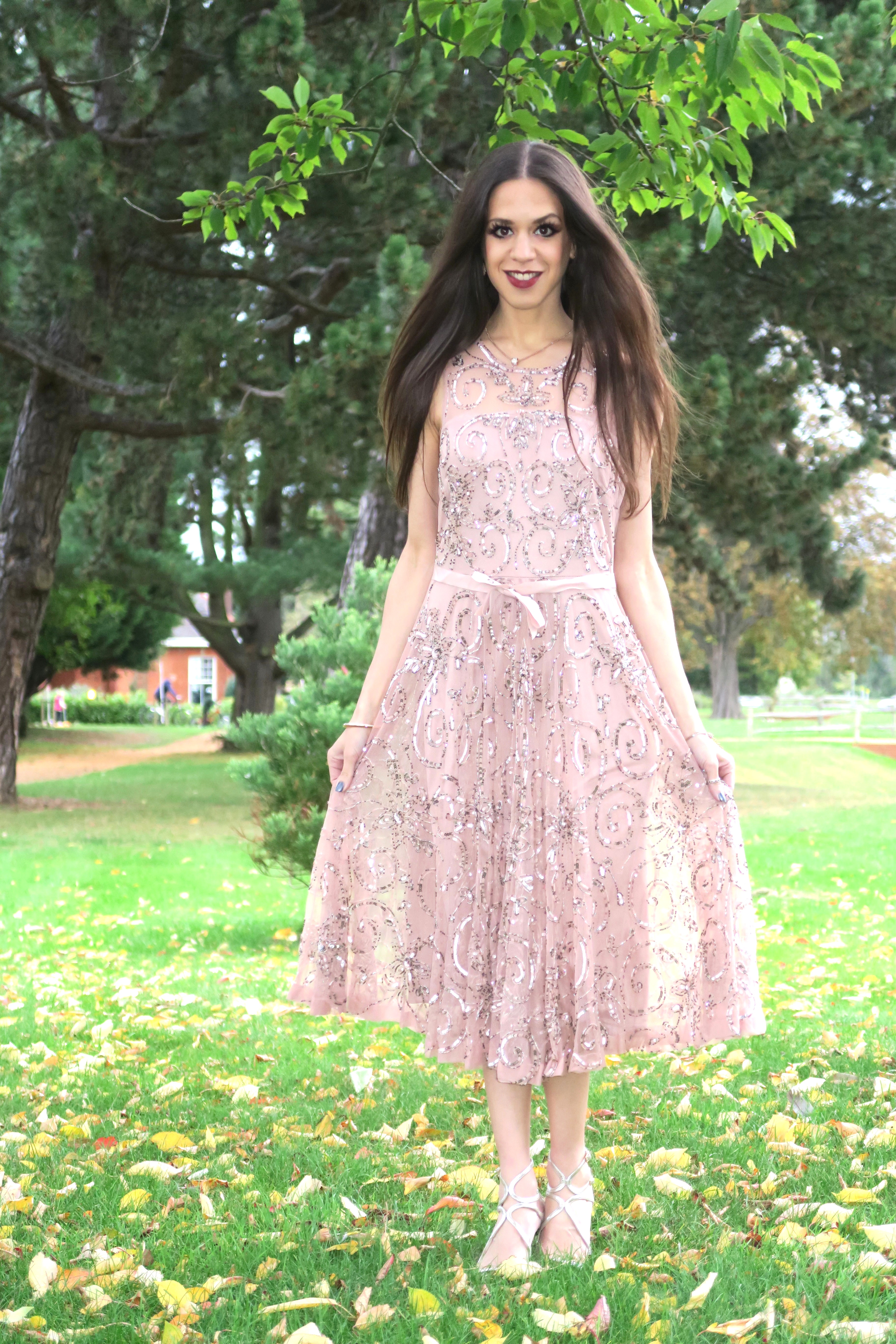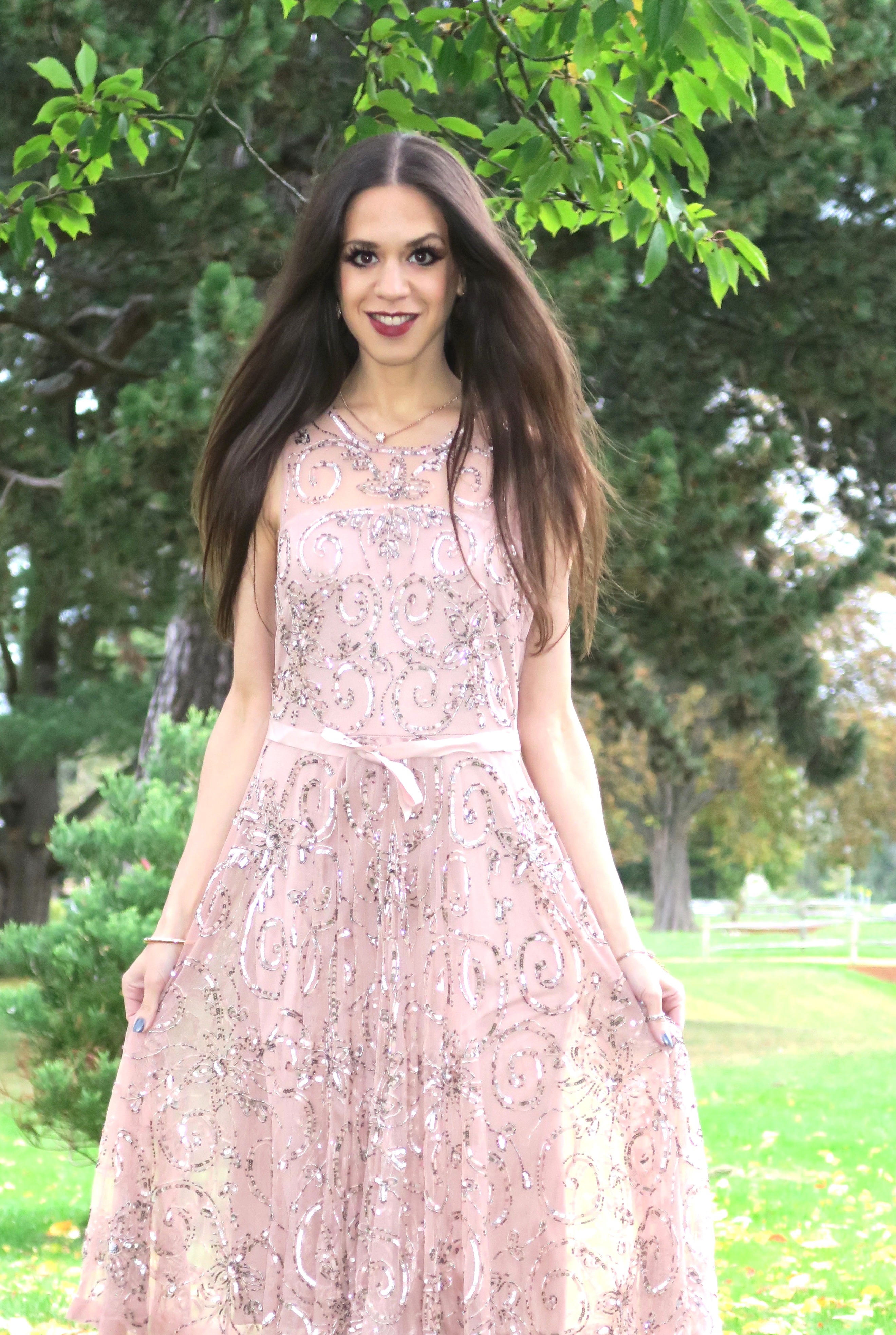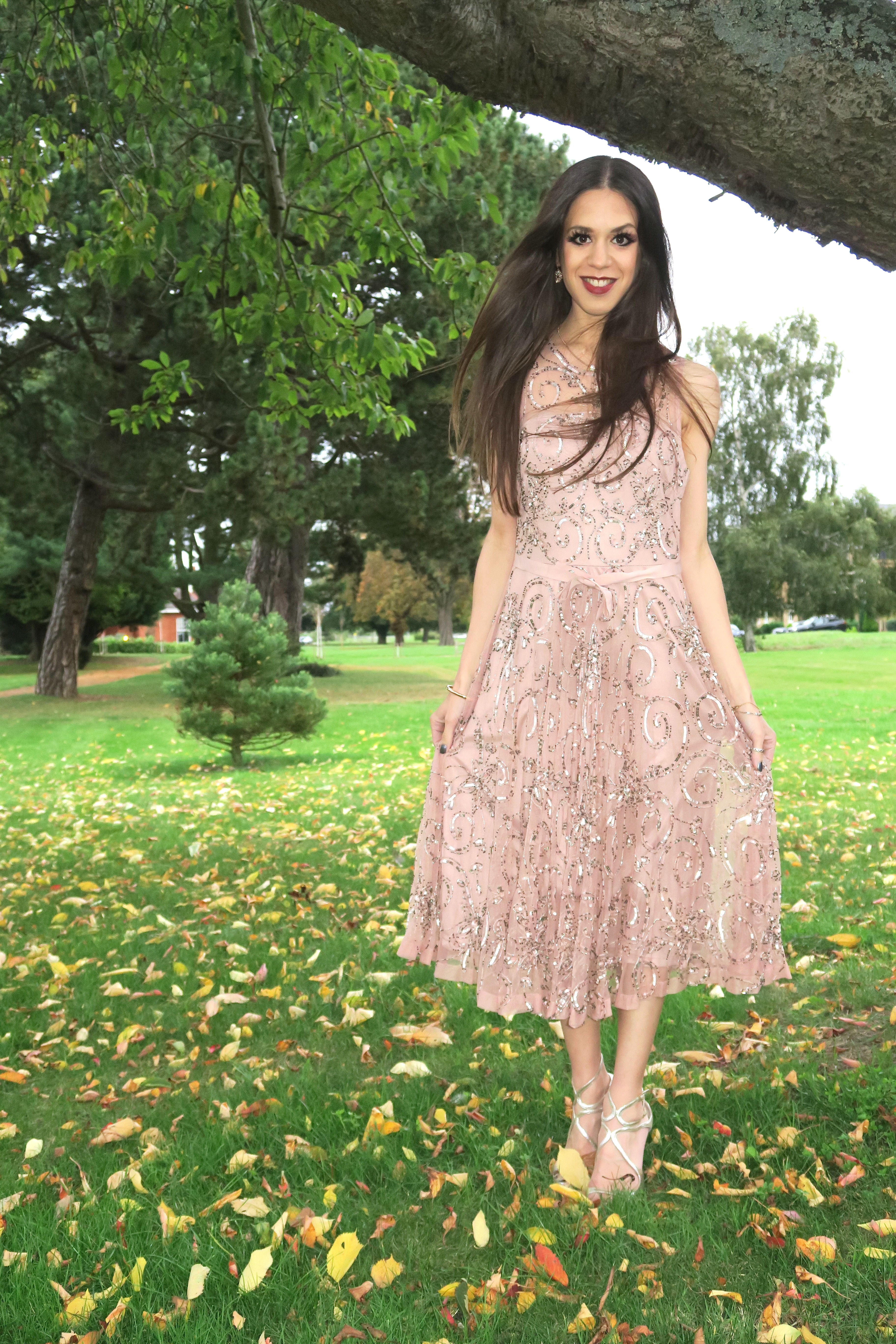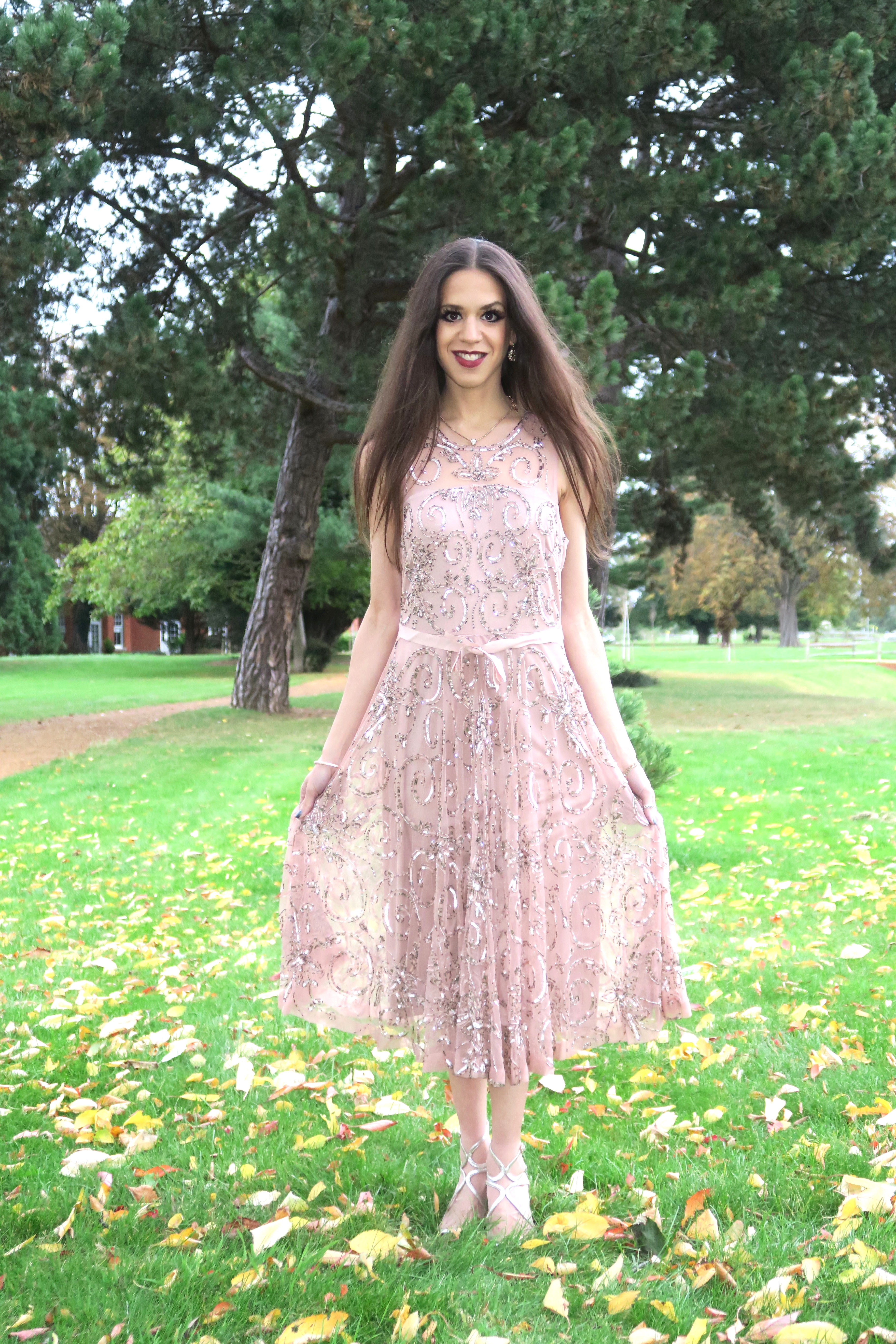 The sparkling beaded beauty that showcased above is the pink Beaded Dress with Belt from Gina Bacconi which is the ultimate princess dress.
Floral beaded detailing sweeps across the entire dress & the hem falls into a classic circle shape which swishes elegantly as you move. This dress really does glide while you walk and it quite the showstopper.
The dainty belt nips draws emphasis to the waistline creating a beautiful shape, the attention to detail in the design is incredible. Embellished dresses are so flattering to wear to any special occasion & pink is a very feminine colour to wear.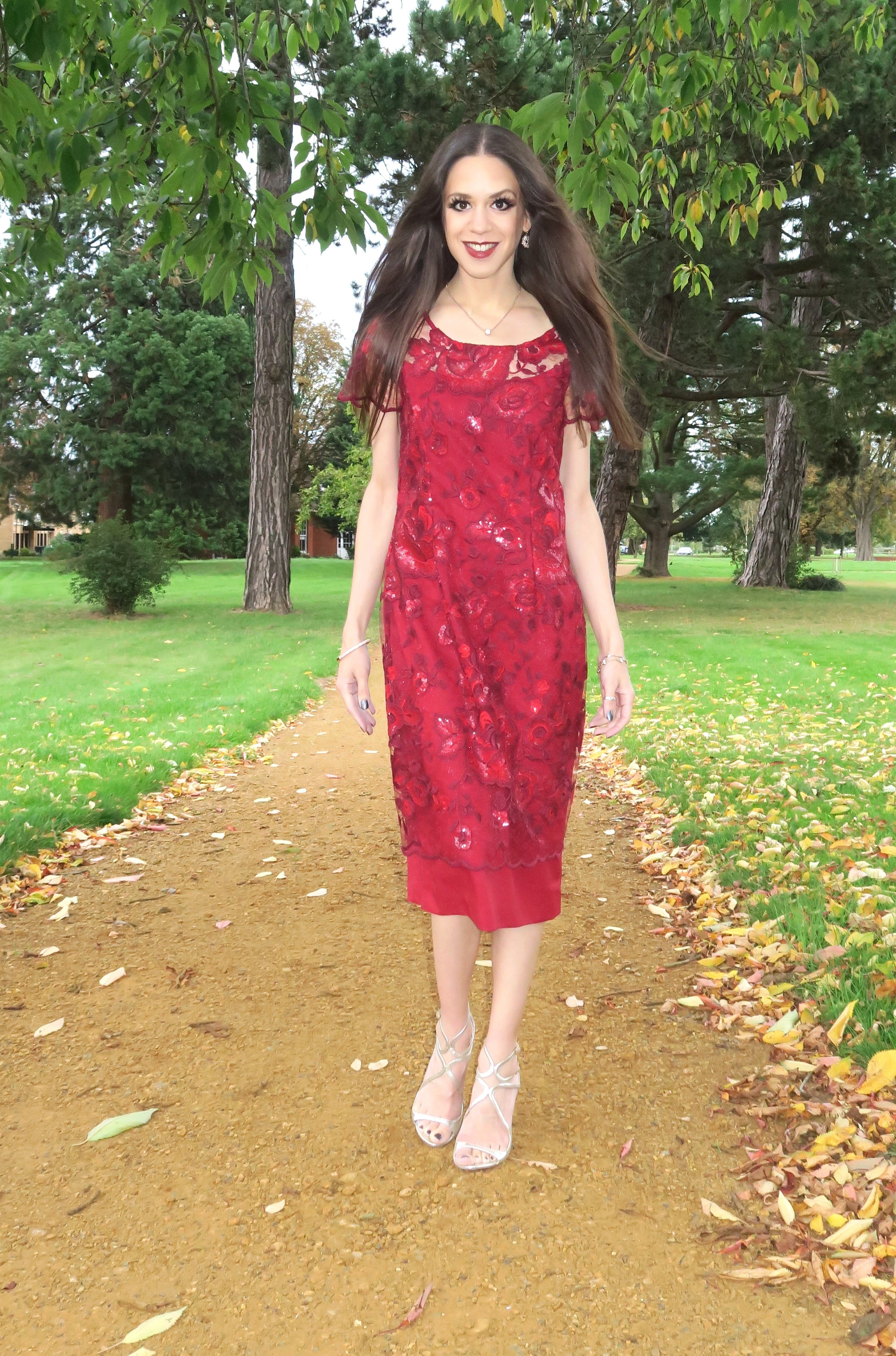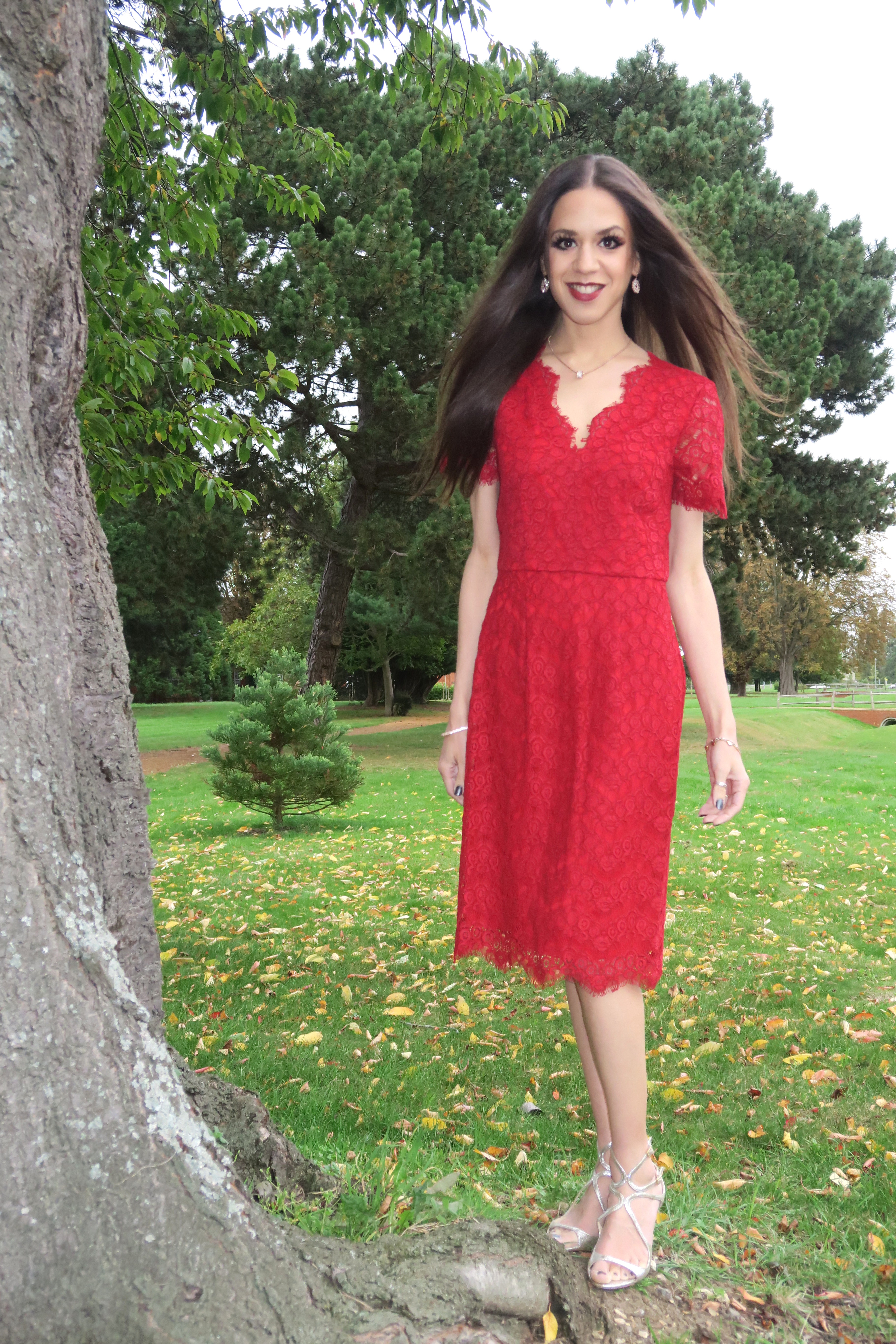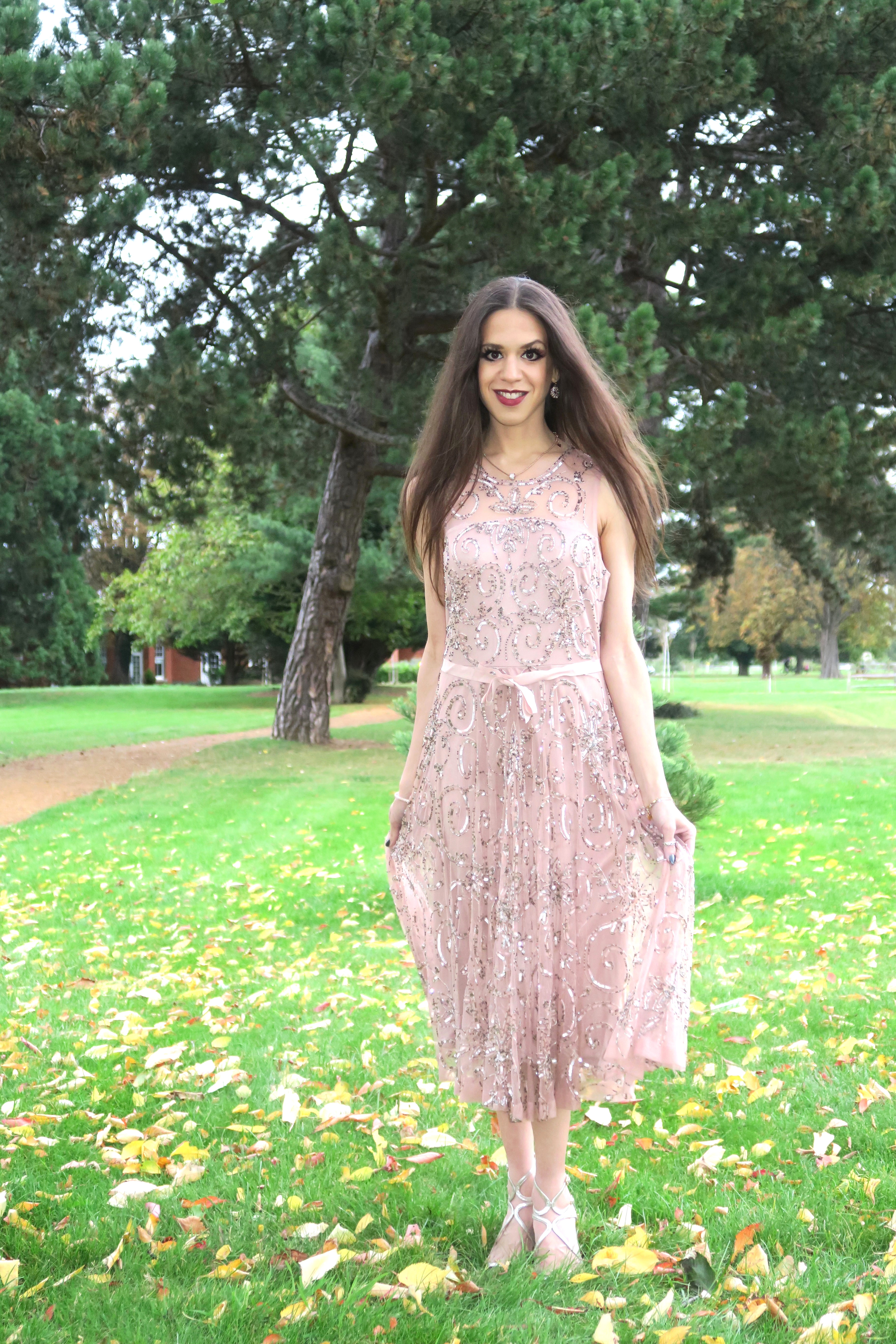 Which dress to you like the best from the ones showcased above? The Annabelle Embroidered Sequin Dress, The Darcy Lace Dress or The Pink Beaded Dress with Belt?
If any of these appeal to you, Gina Bacconi is kindly offering you all a 15% discount off their luxury designer dresses, the code is shehearts15
I would love to hear your thoughts on the featured dresses! Thanks ever so much for reading and hope you enjoyed.
Laura xo