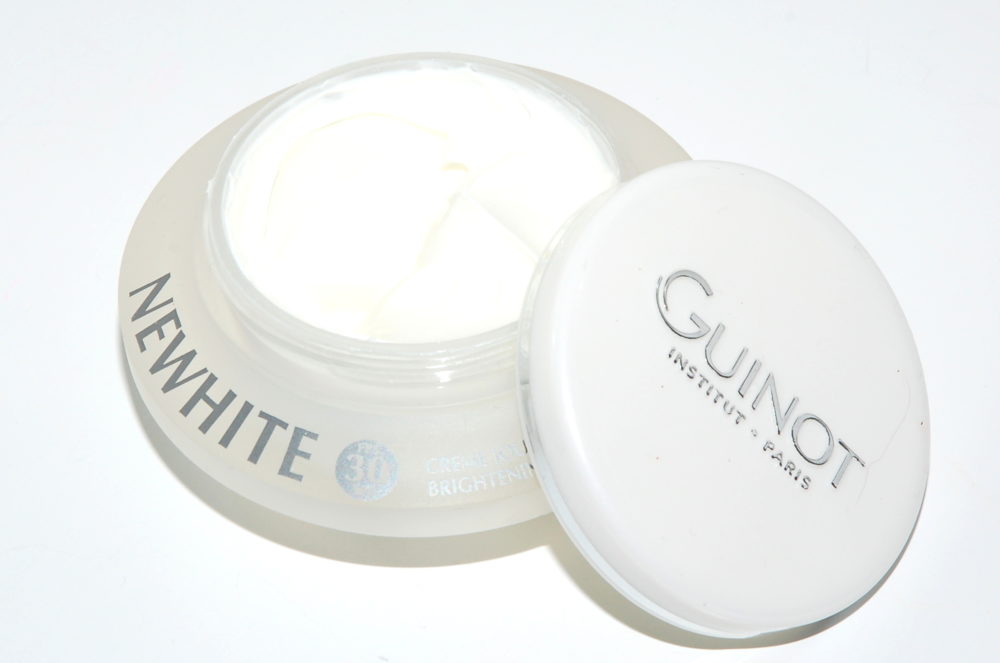 Perfect Brightening Day Cream SPF 30
Guinot Skincare is one of my favourite skincare brands due to the high quality performance of their products and the active ingredients.
The Perfect Brightening Day Cream aims to brighten skin complexion within a 30 day period & it really does work!
Used daily in the mornings for the past 30 days my skin certainly looks much brighter, tighter and more youthful.
KEY ACTIVE INGREDIENTS
Melanoxyl :
– Slows UV-induced melanin production.
– Reduces initial melanin levels in the skin.
Stabilised Vitamin C:
– Helps brighten the skin by inhibiting tyrosinase which causes skin pigmentation.
– Protects the skin from free radicals with its antioxidant and anti-free radical properties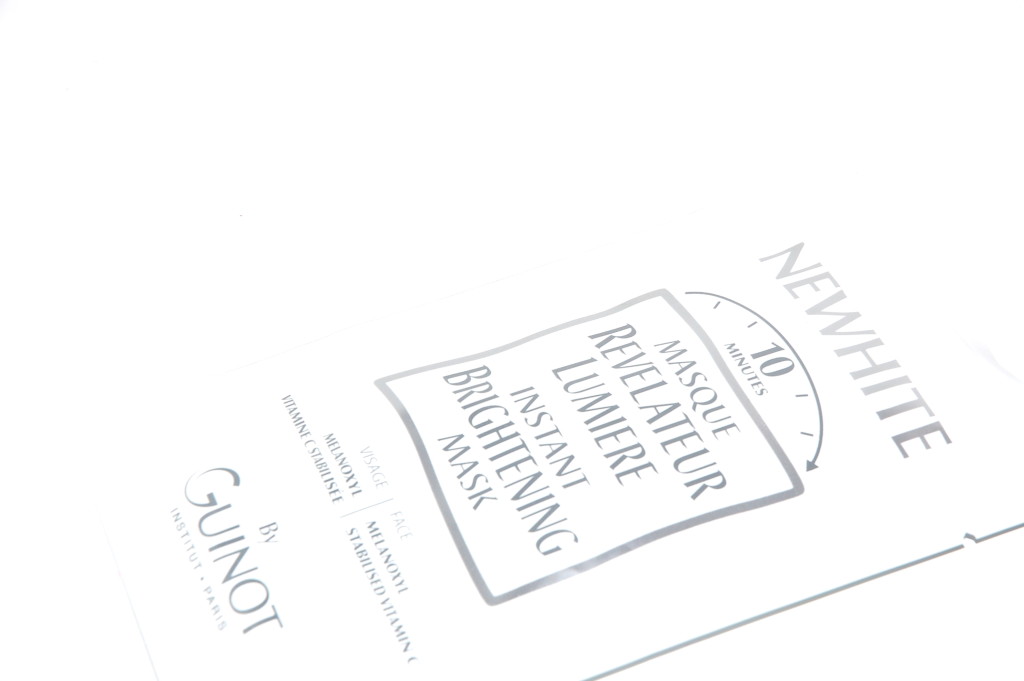 Instant Brightening Mask
Fancy having brighter tighter looking skin in 10 minutes? This mask is amazing! Used before a night out recently the difference this made to my skin was quite astonishing, I'm really very impressed.
The product has a high concentration of Melanoxyl and stabilised Vitamin C which is absorbed into the skin which produces a rapid brightening effect.
The Instant Brightening Mask is perfect to apply just before an evening out.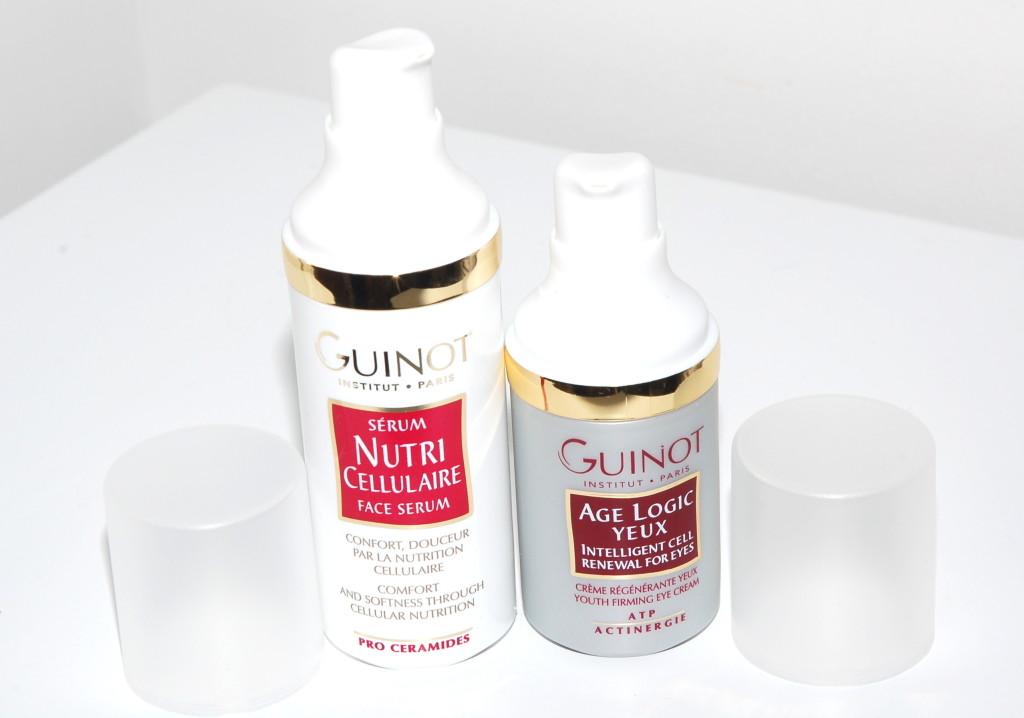 Serum Nutri Cellulaire & Age Logic Yeux
The Serum Nutri Cellulaire is an intense treatment which is great to put under your day cream. I chose this serum to act as a base underneath my brightening day cream. It leaves skin feeling like velvet without being oily.
Treating the eye area is so important when creating your beauty regime & finding the right product for you. I chose The Age Logic Yeux to combat the first signs of ageing, my plan was to eradicate fine lines and under eye circles.
Formulated with adenosine triphosphate, the product stimulates cells which have become sluggish overtime. A high quality product which works ever so well when it comes to rapidly diminish fine lines.
---
I highly recommend the Guinot ranges and popping in to a salon to find the right skin treatment for you 🙂 High quality performance products which work ever so well to fight the signs of ageing. They brighten, tighten, and improve your skins appearance and health 🙂 xo