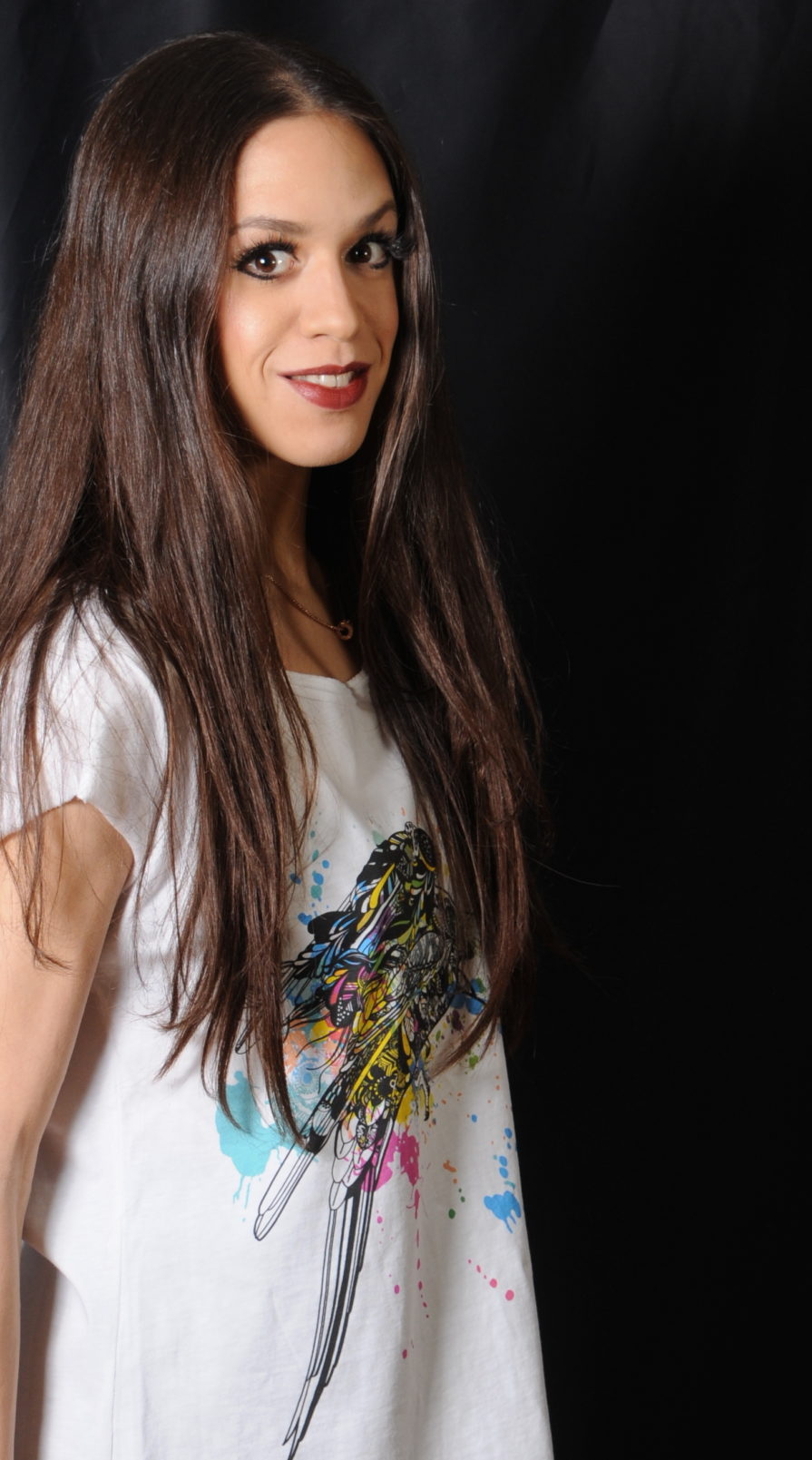 Irresistible Me Hair Extensions Review
This is my first time experimenting with hair extensions and something I've always been curious to try them out. I have fairly long hair however I wanted to add a little more volume. Irresistible Me provides a stunning range of hair extensions which look natural.
To create volume and extra length I opted for the Volume Vixen in Medium Brown.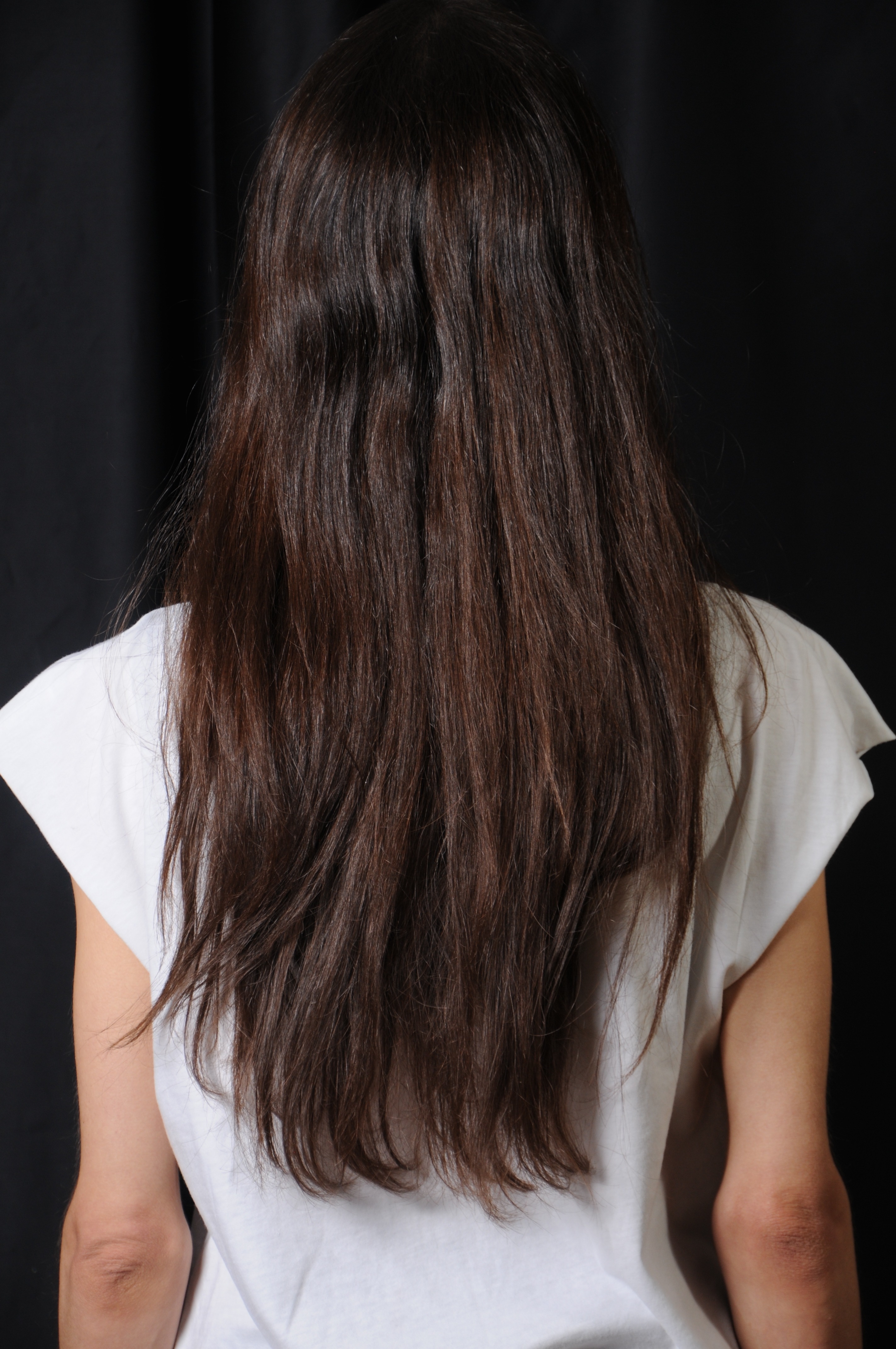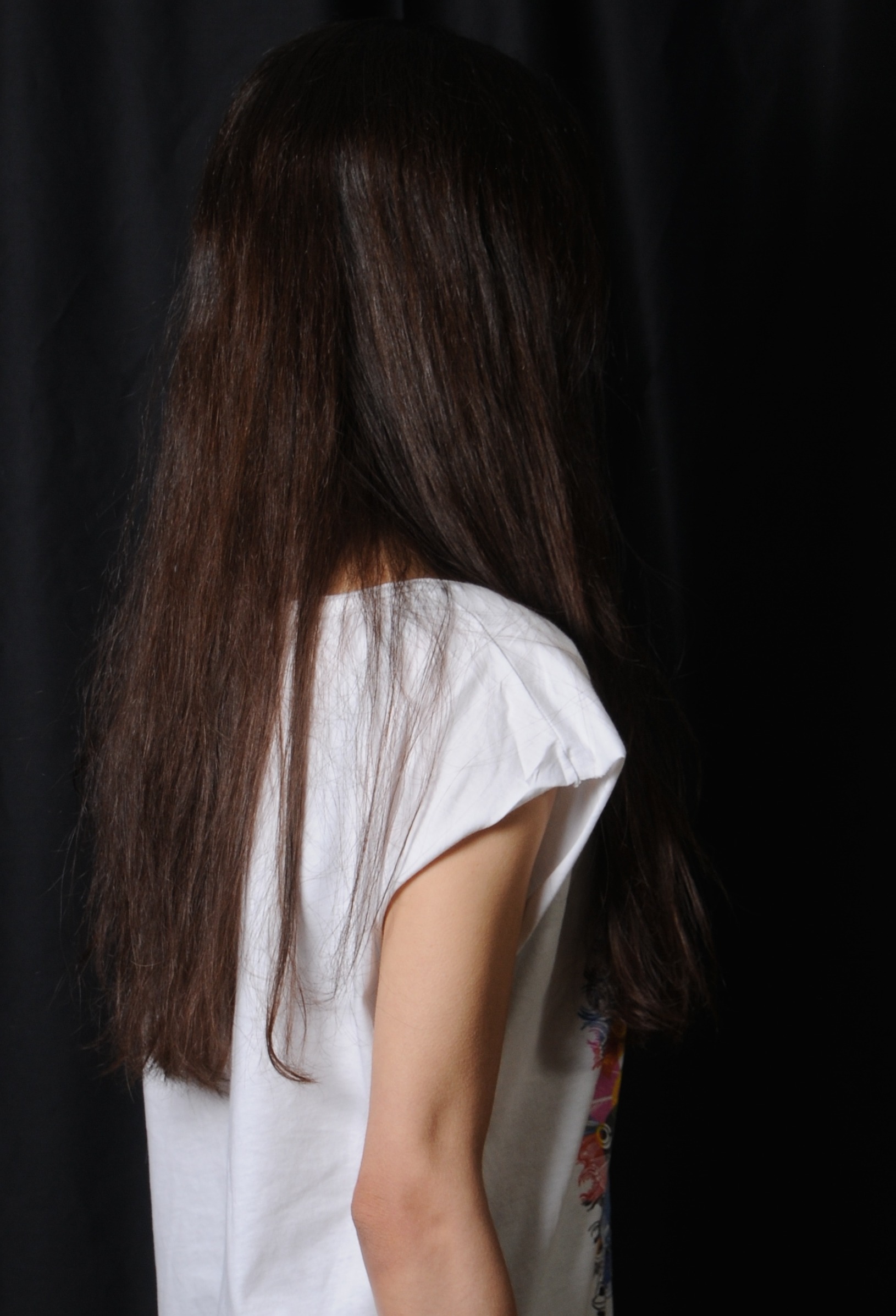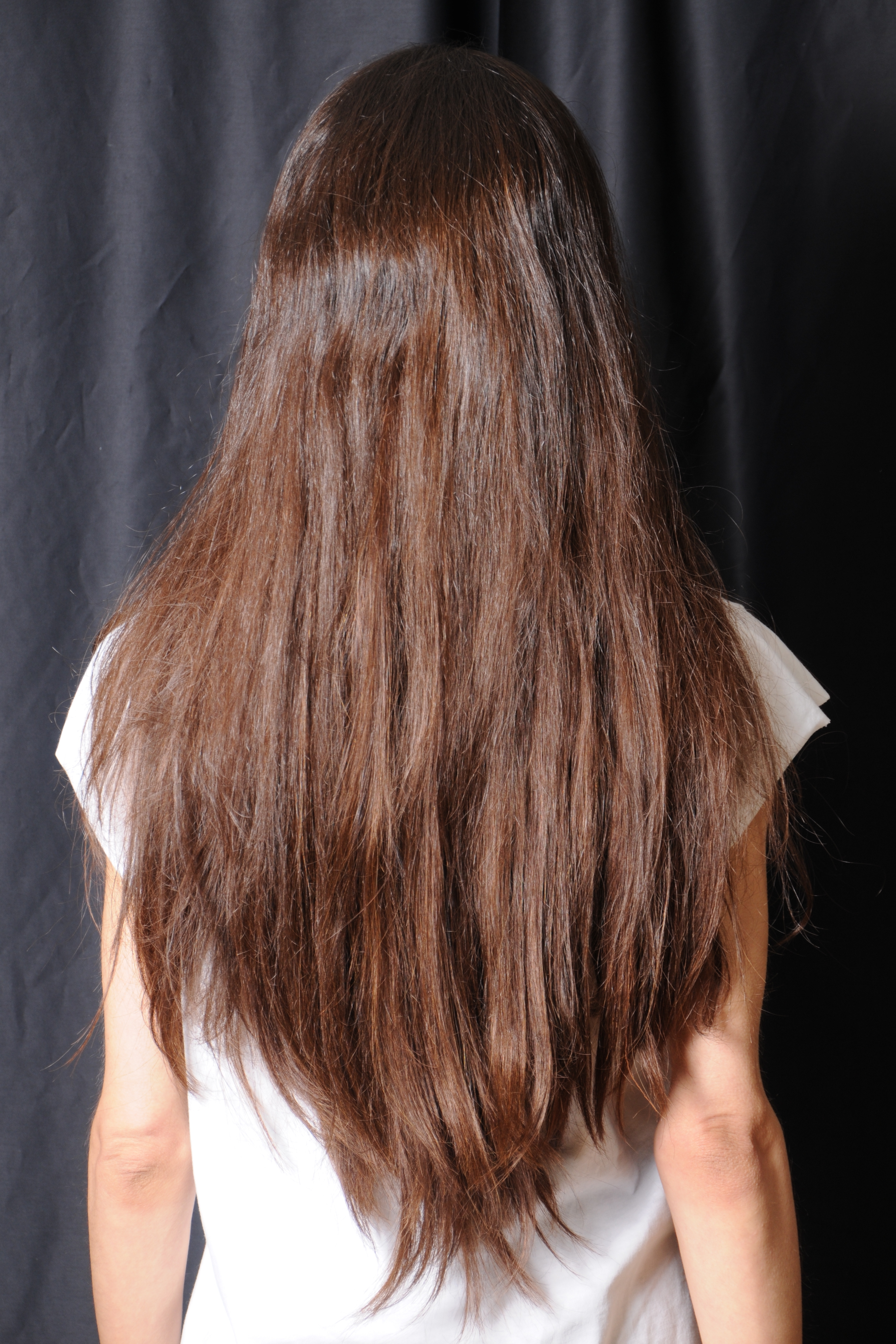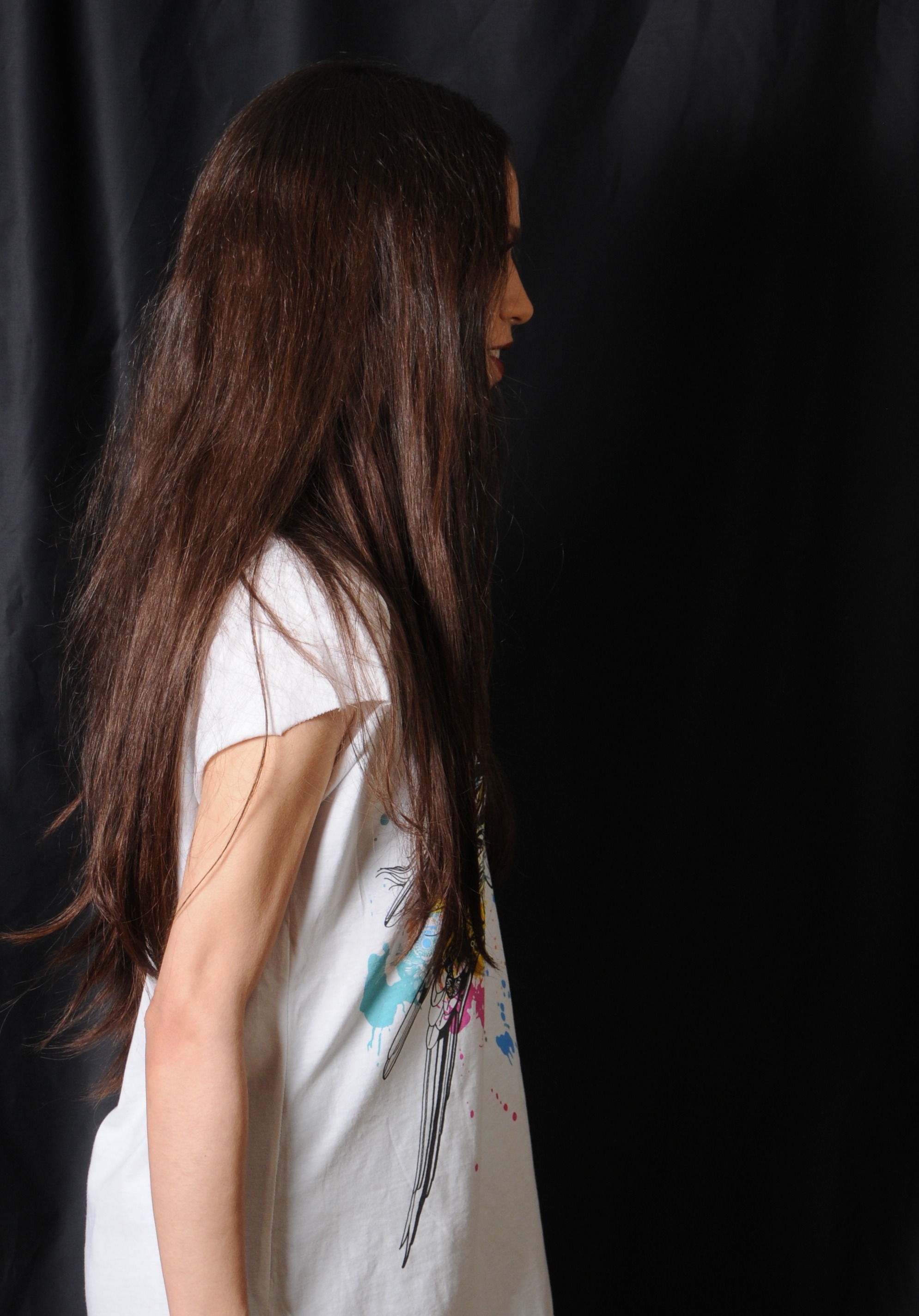 Before & Afterwards
The first two show my natural hair from the back and from the side, the last two are with the hair extensions. As you can see length has certainly been added & volume also.
The Medium Brown colour is the closest match to my own hair colour which has natural reddish and golden highlights in. The condition of the hair provided is impressive and very natural looking which is appealing.
I didn't style the hair extensions as I wanted to showcase them as they were, I blow-dried my own hair beforehand and straightened.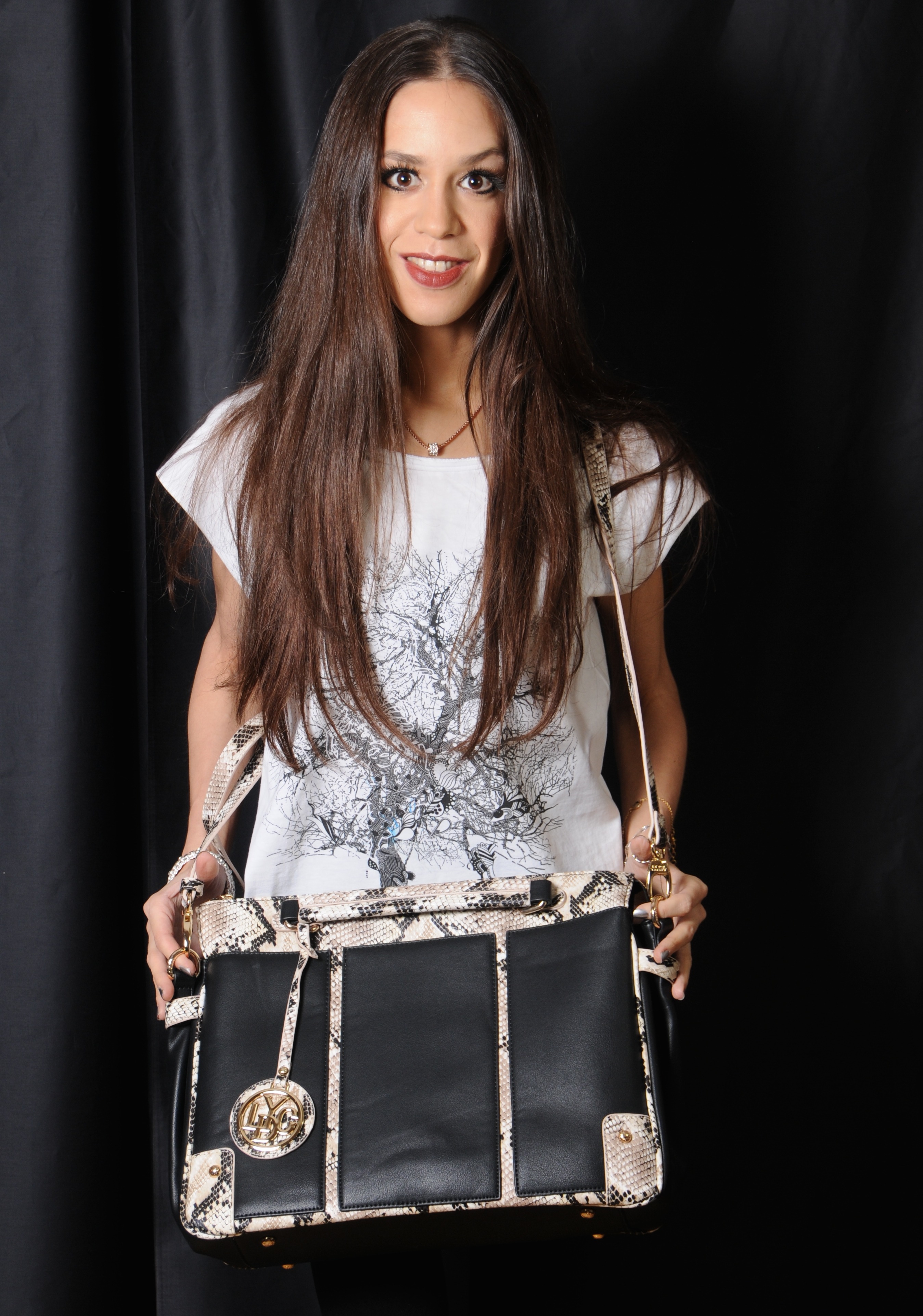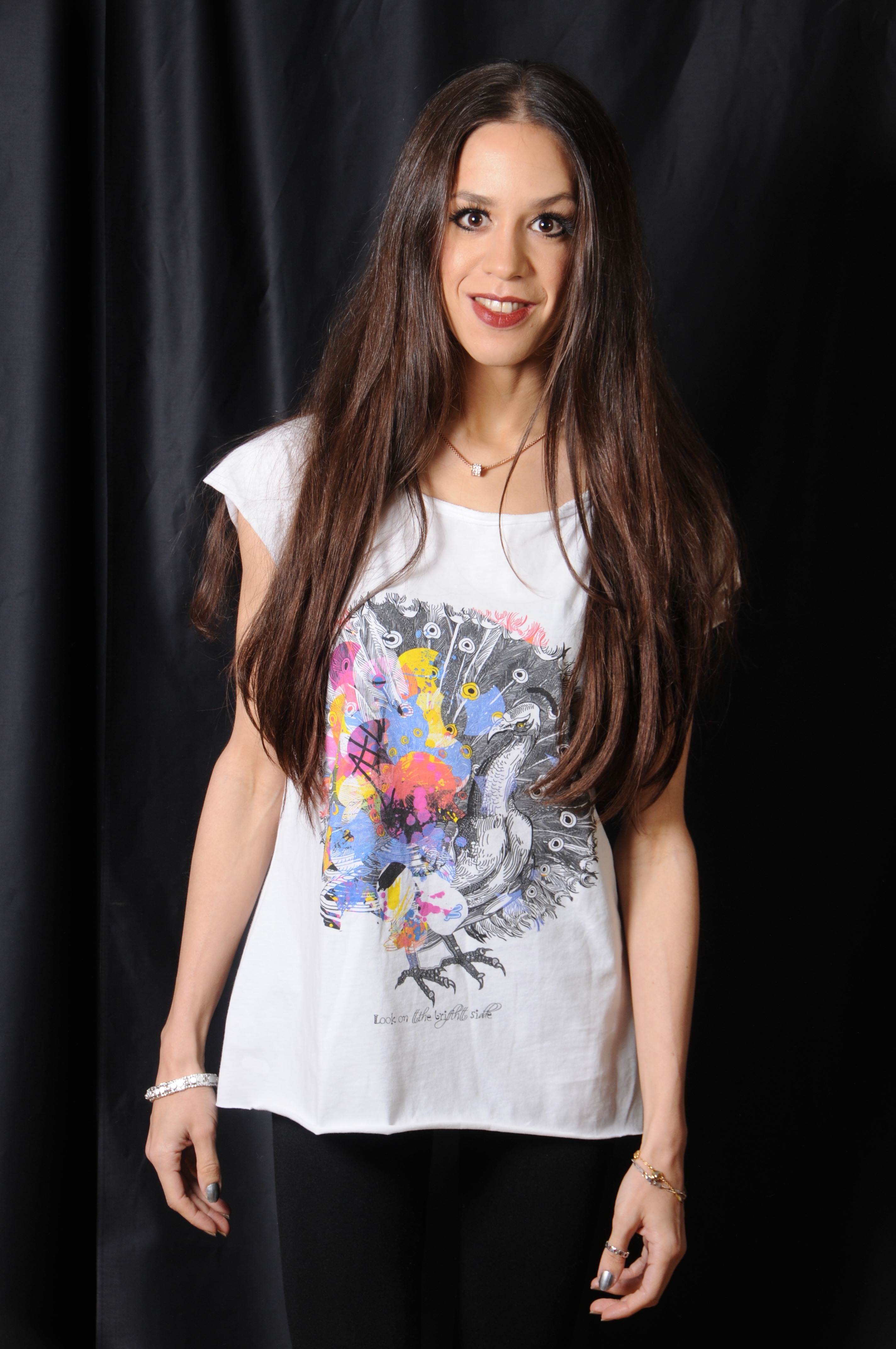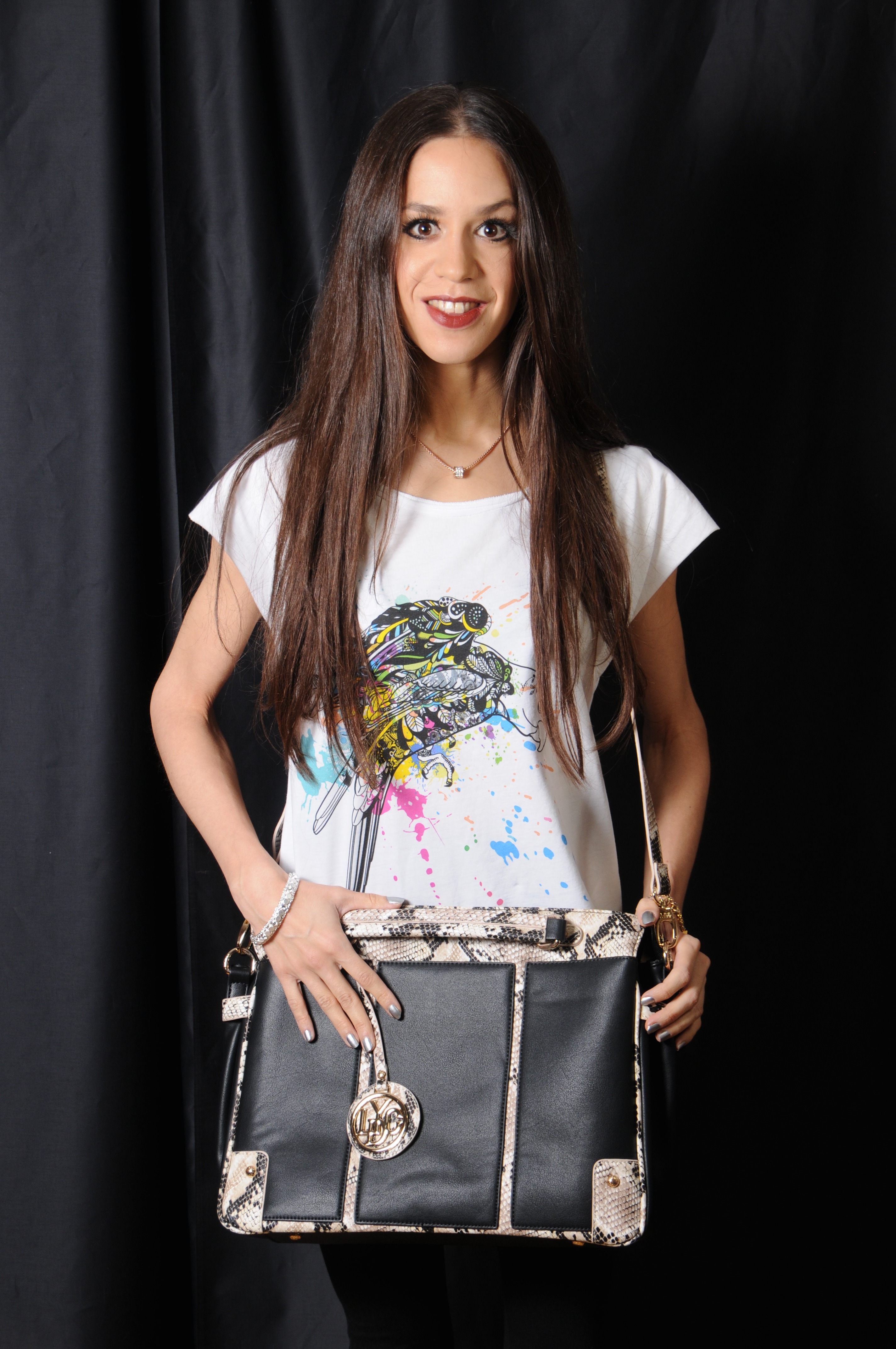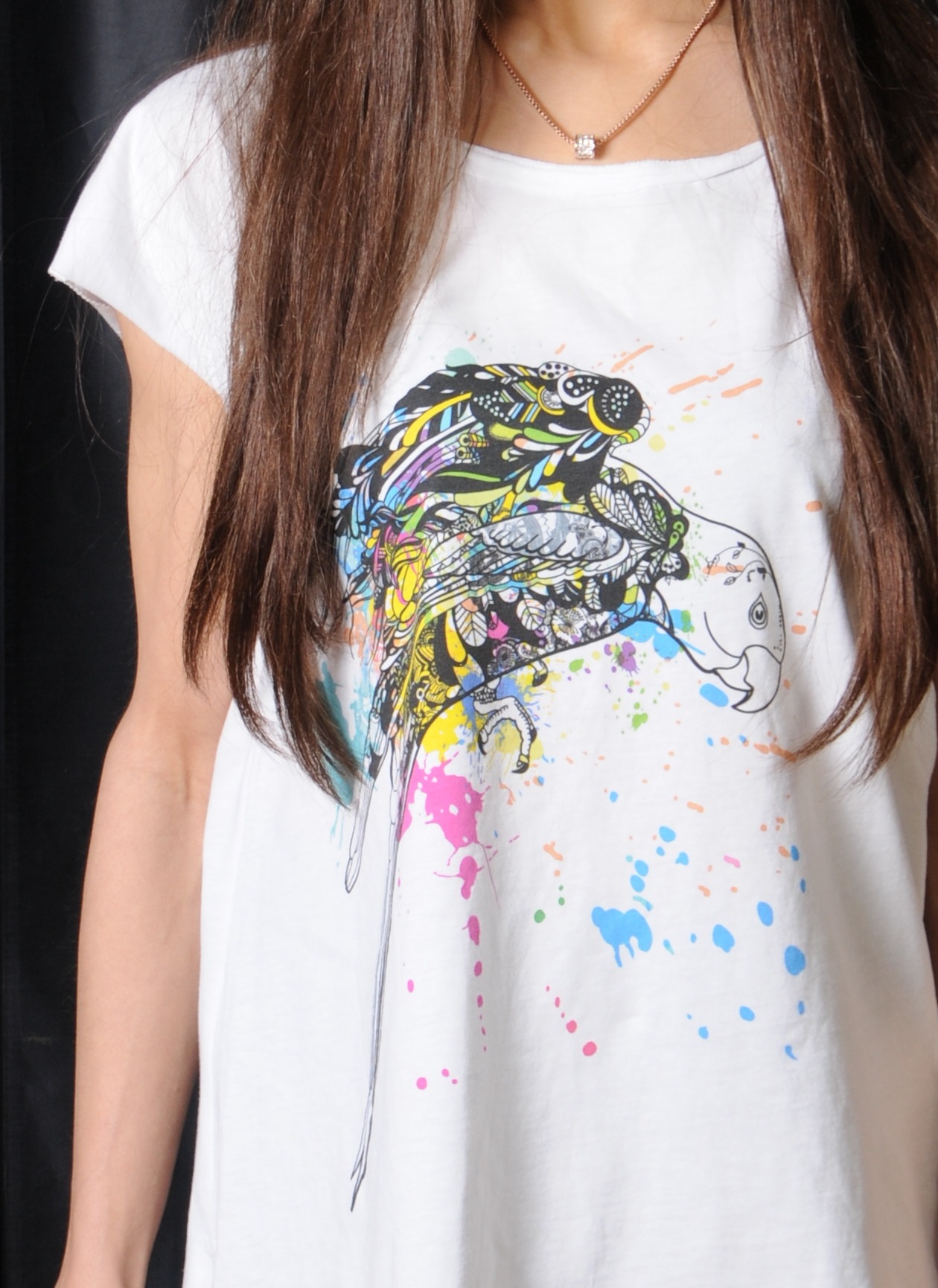 Styling – COLOURS OF MY LIFE
The Graphic T-Shirts I'm wearing are from COLOURS OF MY LIFE who create Limited Edition wearable art.
The first T-Shirt photographed is the Desire Tee which is has a beautiful tree design on the front. Beautiful, simplistic and unique.
Look on the bright side is the second T-Shirt displayed which is a bright & colourful option. Quirky and bright in terms of design with a beautiful peacock on the front with dashes of vibrant colour.
The final T-Shirt showcased is the Vivid Parrot T-Shirt, a fun loving colourful option with a lovely parrot design on the front.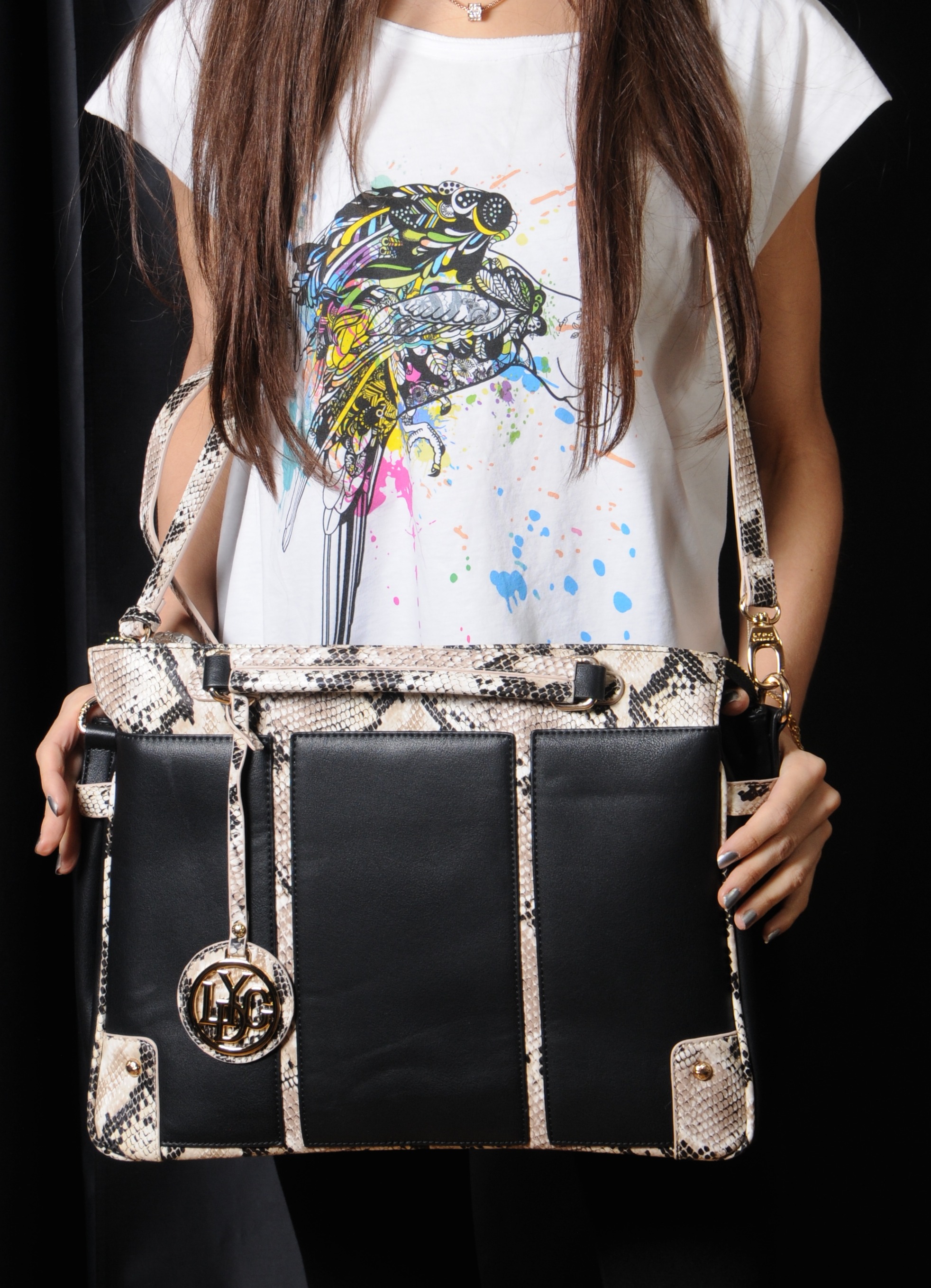 LYDC Handbags
The beautiful handbag showcased in this shoot it the Snake Tether Large Shoulder Bag from British Brand LYDC.
A gorgeous large handbag with faux snake-skin design with lots of space inside, this particular design would be great as a travel bag due to its size.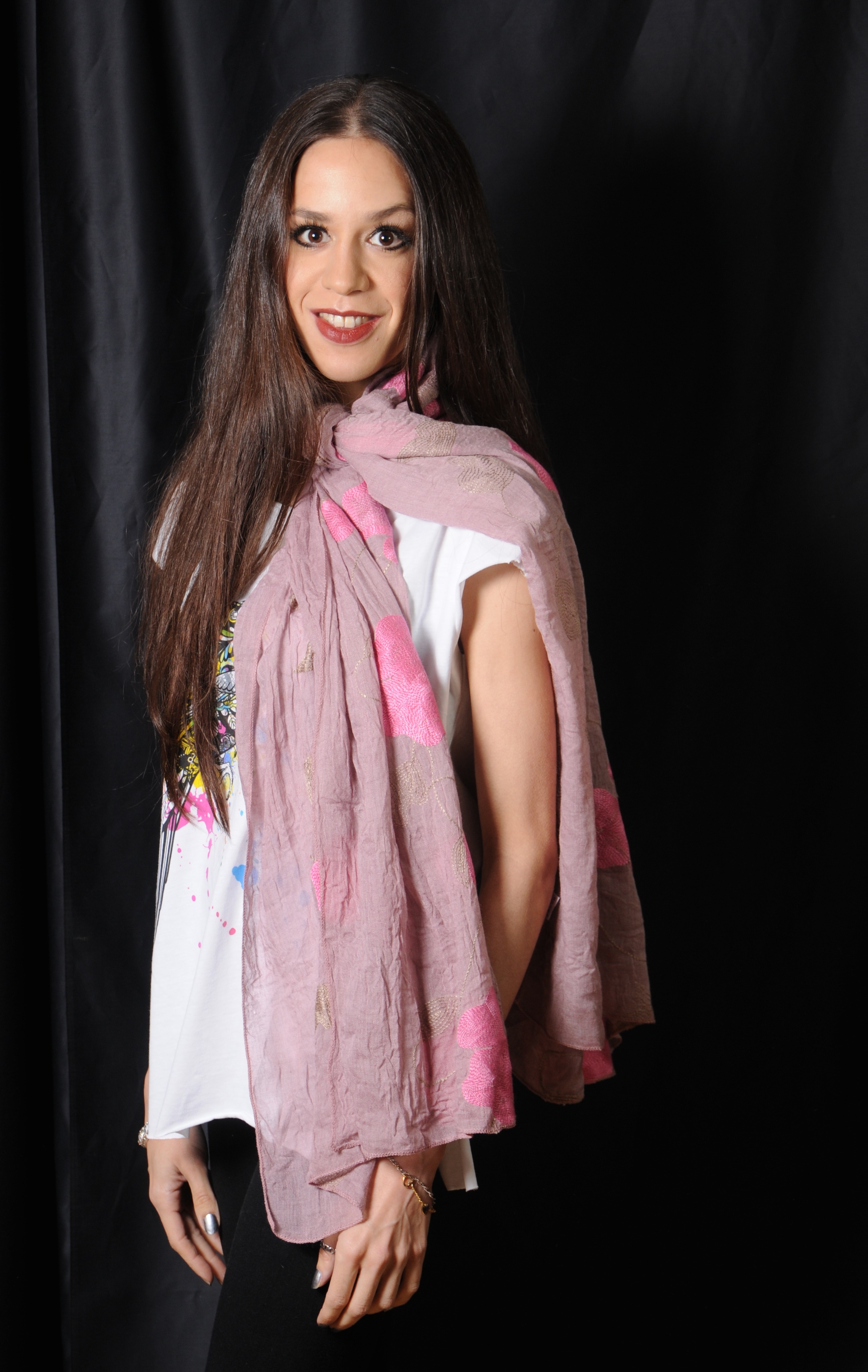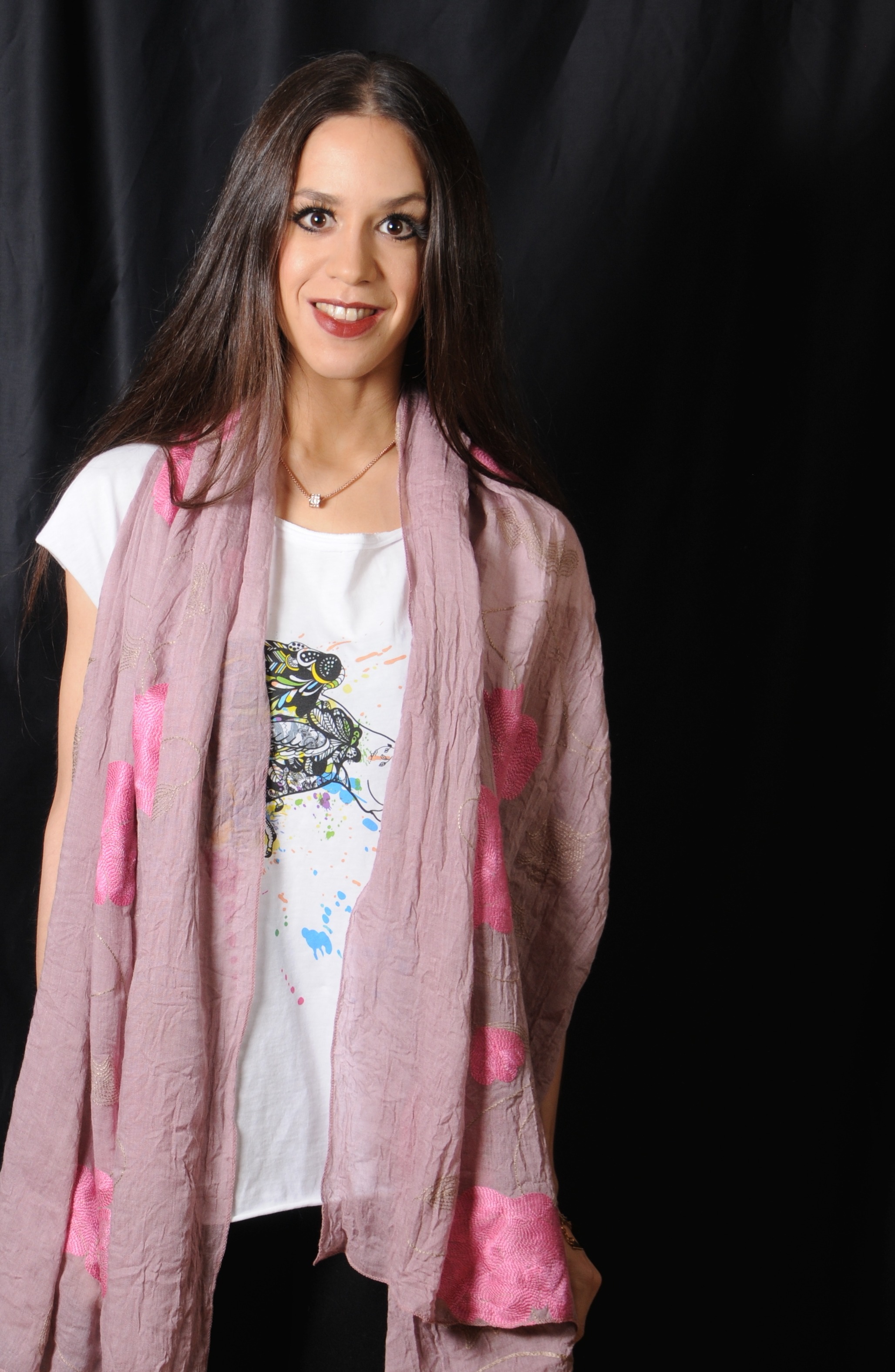 Lylia Rose
This beautiful scarf is the Poppy Embroidered Scarf from Lylia Rose which is a luxurious long design which is beautifully designed. The detail is very pretty.
As the scarf is long you can easily wear this as a sarong in the Summer, it's beautiful and ever so soft.

Overall
I'm incredibly impressed with the beautiful hair extensions from Irresistible Me, they added volume and length remaining very natural.
The T-Shirts from COLOURS OF MY LIFE are quirky and unique. The bag is beautifully designed, and the scarf is very feminine.
Combined you have a quirky, classy & colourful daytime look.
What do you think of the hair extensions from Irresistible Me? and what are your opinions on the T-Shirts and accessories displayed?
I would love to hear your thoughts 🙂
Thanks so much for reading!
Laura xo