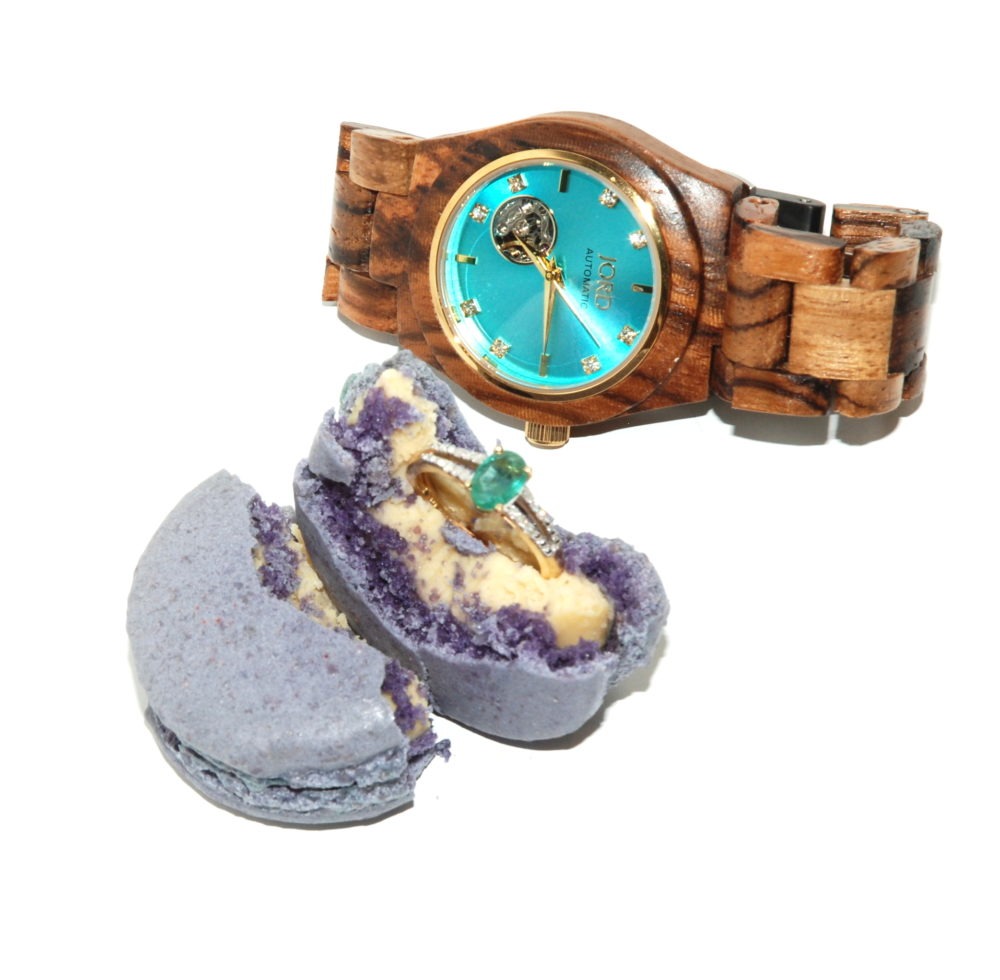 JORD Wood Watches
JORD create beautiful handmade timepieces which are exquisite in terms of design. The watch showcased here is the Cora Zebrawood & Turquoise watch which has been created using Sapphire Crystal Glass. The Turqoise colour is incredibly eye-catching and works so nicely in unison with the Zebrawood.
The watch itself is delicate to wear and having a dainty wrist this suited perfectly. Greens and Blue tones are two of my favourite colours, so the shade shone out to me.
This would work perfectly teamed with an aquamarine nail varnish and accompanying jewellery or a silver shade on the nails to team nicely with the 21 surrounding jewels inside the watch.
The value of a watch is not in being able to tell how much time has passed, but in being aware of the need to make that time count. Moments are bigger than minutes and your watch should tell more than time. -JORD
A beautiful statement from JORD. It's so important to make moments in your life count, each day is a blessing 🙂
You can find alternative green or blue watches at Woznow as well as stunning emerald rings simiar to the ones showcased in this feature. I like this selection of blue watches showcased. It's great to hear that all the luxury items listed are discounted prices also.
Gemporia Emerald Jewellery
The stunning JORD watch is teamed with the Zambian Emerald & Diamond 9k Gold ring from Gemporia who have a vast range of stunning jewellery.
This pretty emerald ring is dainty and a great choice to wear if you like delicate jewellery which is unique in terms of design. The colour of the Emerald compliments the gold and surround diamonds nicely giving it a subtle sparkle.
The company was created by husband and wife Steve and Sarah Bennet.
Our aim is to be original, inspiring and ethical. -Gemporia
Gemporia set up the Colourful Life Foundation Charity and each purchase donates to this fantastic cause. Companies who give back inspire me.
Mon Dessert
These accessories were photographed with some delicious gluten free macarons by Mon Dessert. They were absolutely delicious! The Lavender, Vanilla and a Blueberry and Dark Chocolate Macaron featured in this shoot 🙂
Macarons are perfect to satisfy a sweet tooth, and you can find these at Fortnum & Mason or online 🙂
These would make perfect wedding flavours on your wedding day!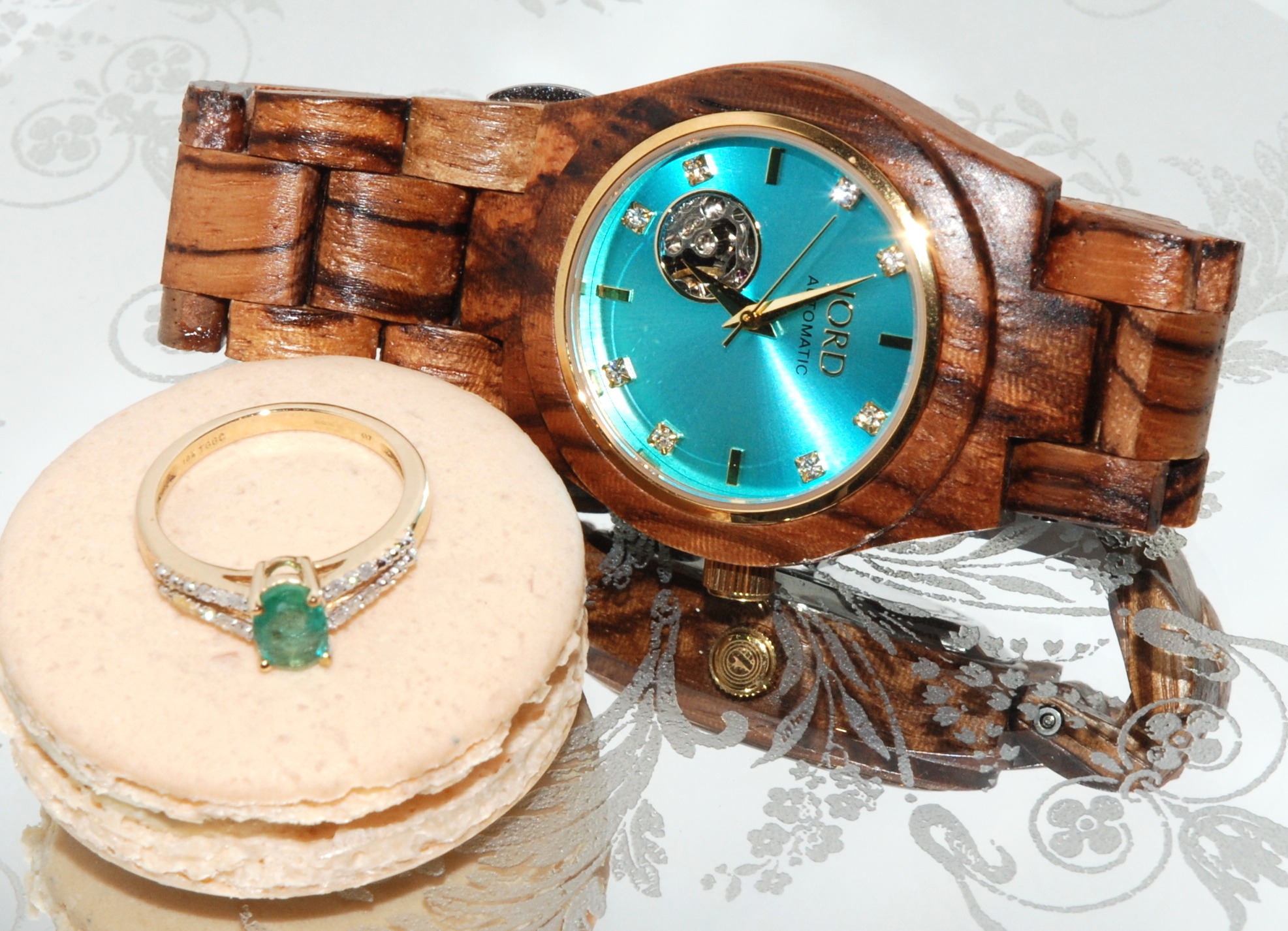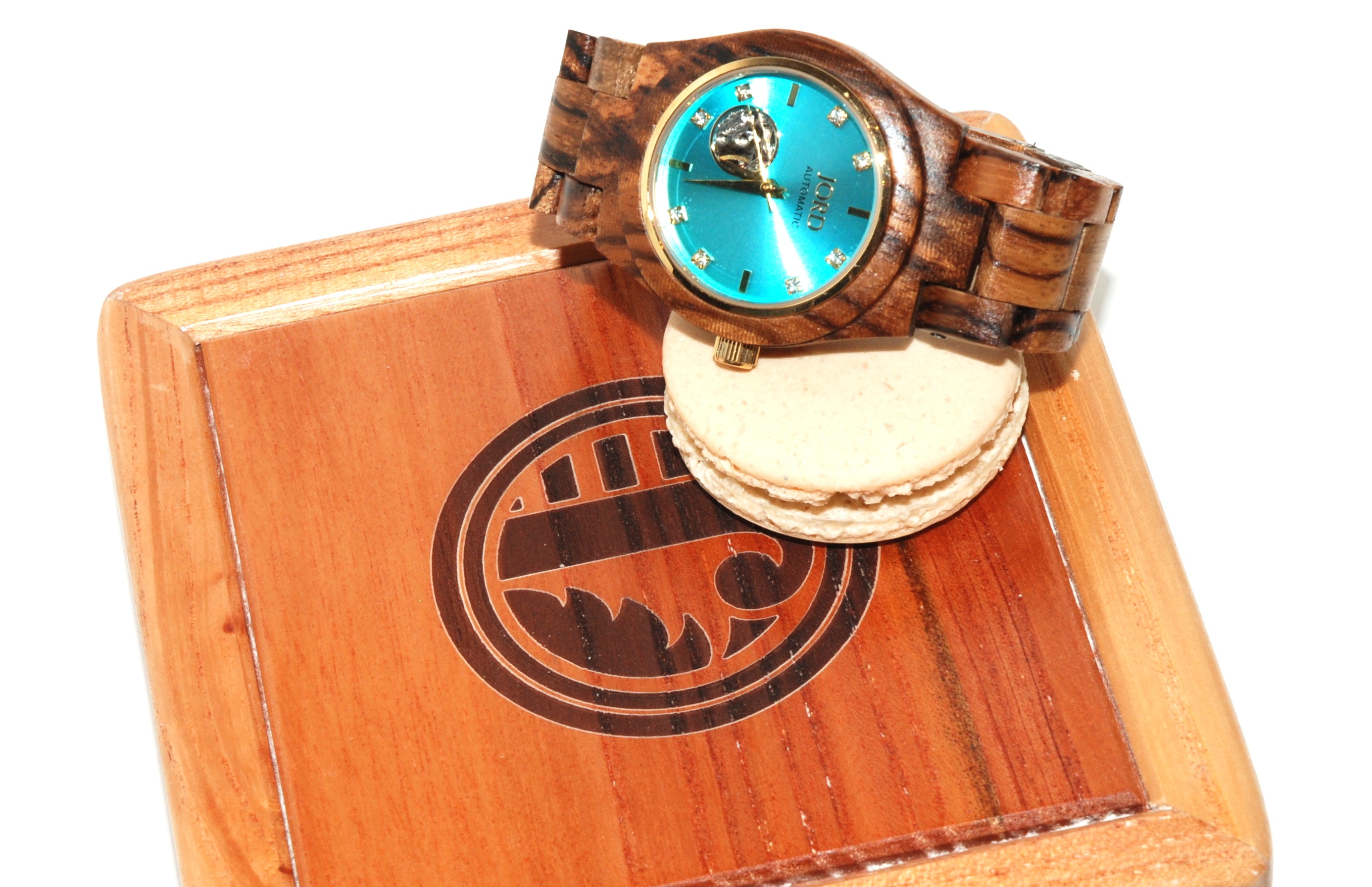 Overall
The hand-crafted wood watches from JORD are gorgeous in terms of design, functionality and uniqeness. The watches are so lightweight and create a luxurious statement.
Gemporia's delicate diamond emerald ring is the perfect accessory to team with a beautiful watch like the one from JORD. The combination works so nicely!
As for the Macarons from Mon Dessert? Delicious, moorish and presented beautifully.
Judging from the photographs above what do you think of the JORD Wood Watch and Emerald Diamond Ring?
I would love to hear your thoughts 🙂
Thanks so much for reading and hope you enjoyed the feature!
Laura xo