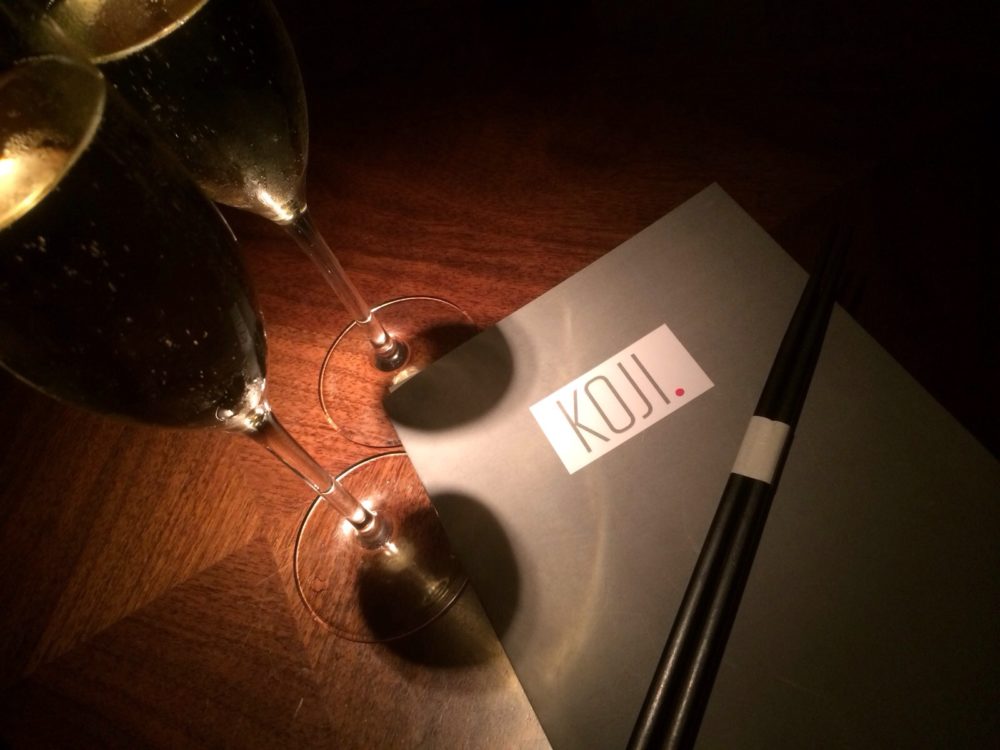 Delicious Sushi at KOJI
Recently I had the pleasure to dine at Japanese restaurant KOJI in Parson's Green which offers a beautiful selection of dishes from main meals to smaller dishes.
When I first arrived at KOJI I had such a warm greeting from management which instantly made me feel very welcome! All the staff at KOJI were highly attentive & lovely.
Everything on the menu looked so delicious it was hard to choose what to have! For starters I ordered some Spicy Vegetables (photo one) and Salmon Nigiri (photo two) to enjoy along with a very tasty glass of Vouvray sparkling wine which very smooth to drink.
The Spicy Vegetables were really moorish, fried in a light batter and the Salmon Nigiri was delicious! Possibly the finest salmon I have tasted.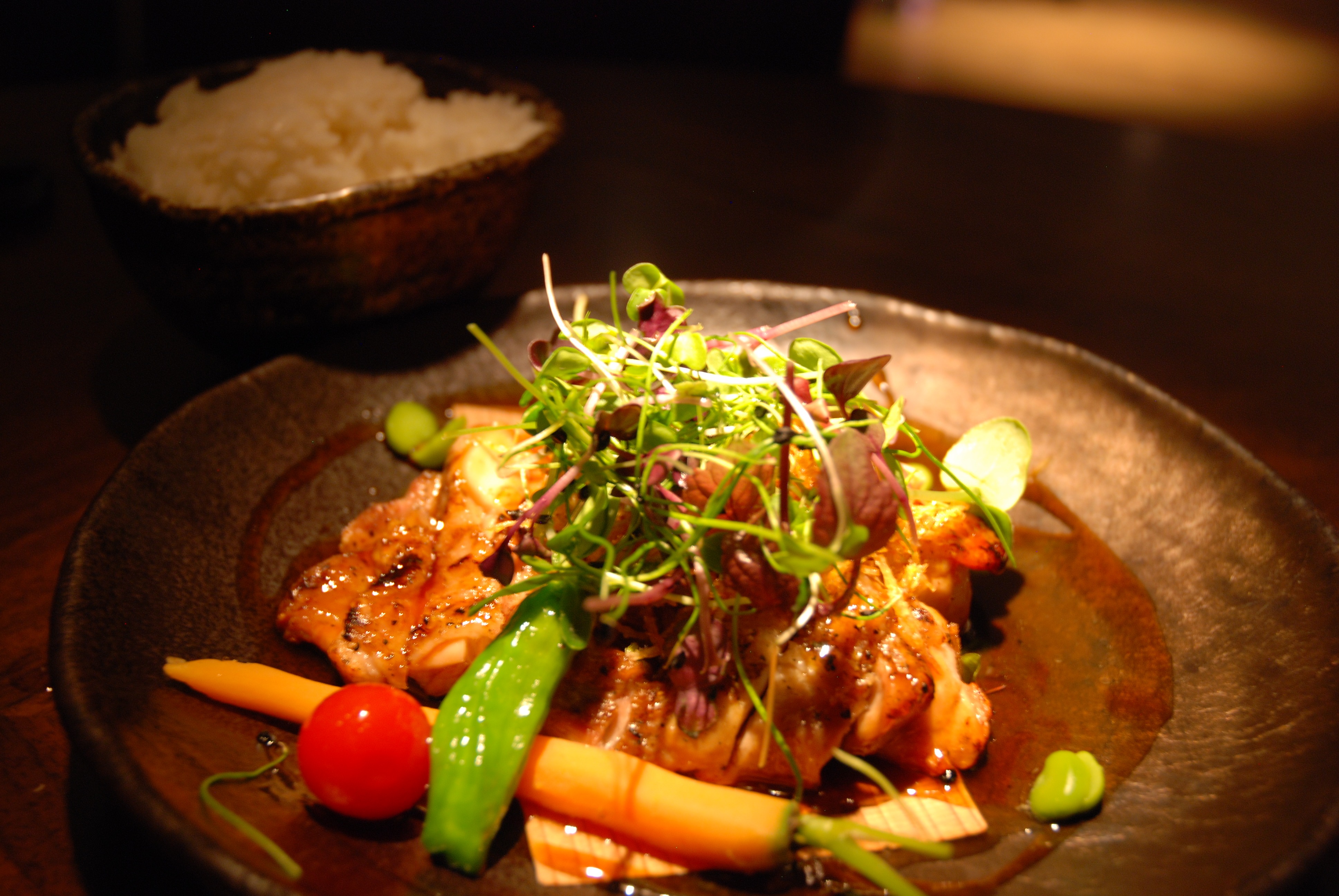 The above photograph is one of the main dishes Chicken Teriyaki from the Robata Grill which was cooked to perfection! It came with salad & some mixed vegetables presented beautifully along with a bowl of rice.
I would certainly recommend trying this if you love a tasty chicken dish, it really impressed and the added benefit of being exceedingly healthy also.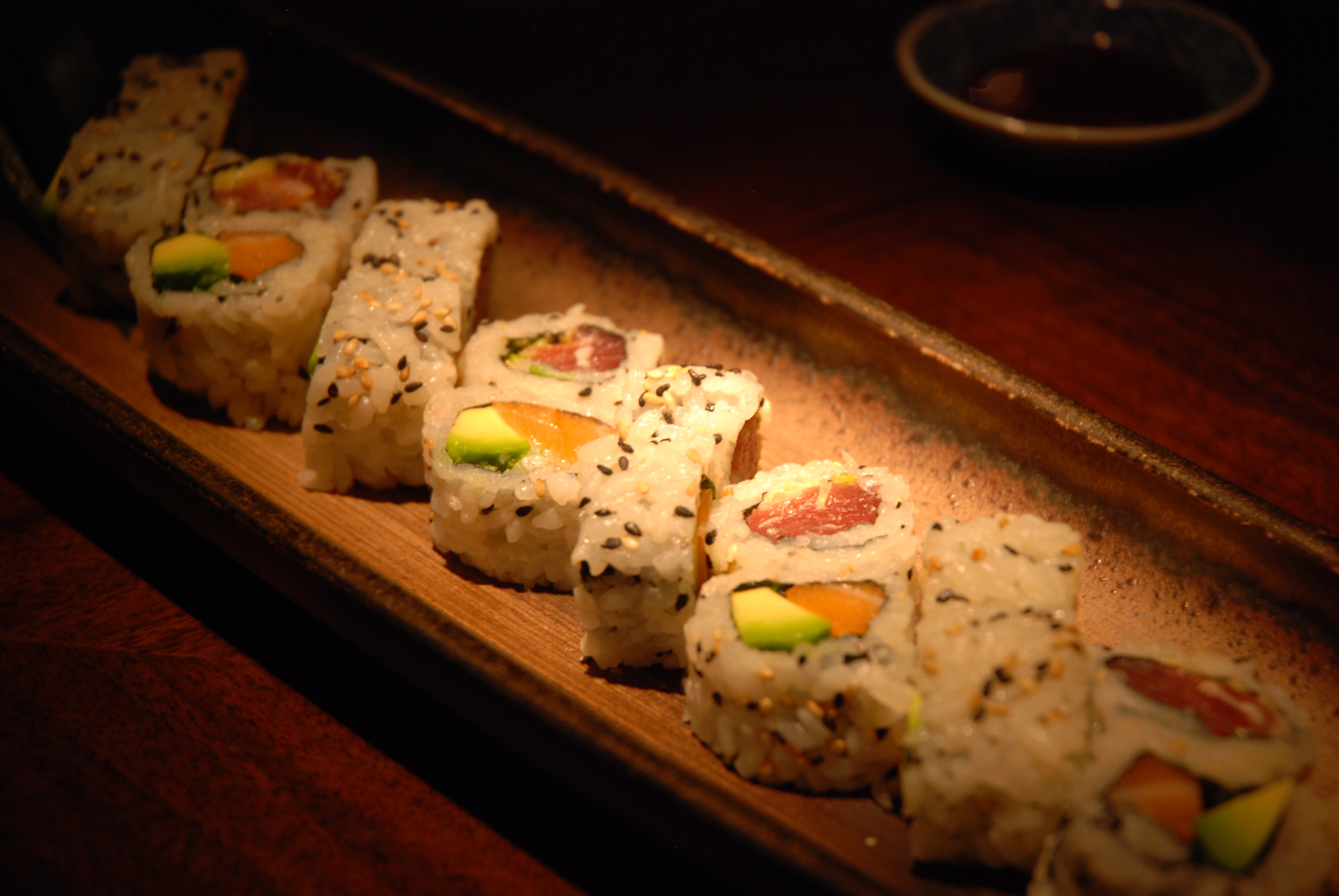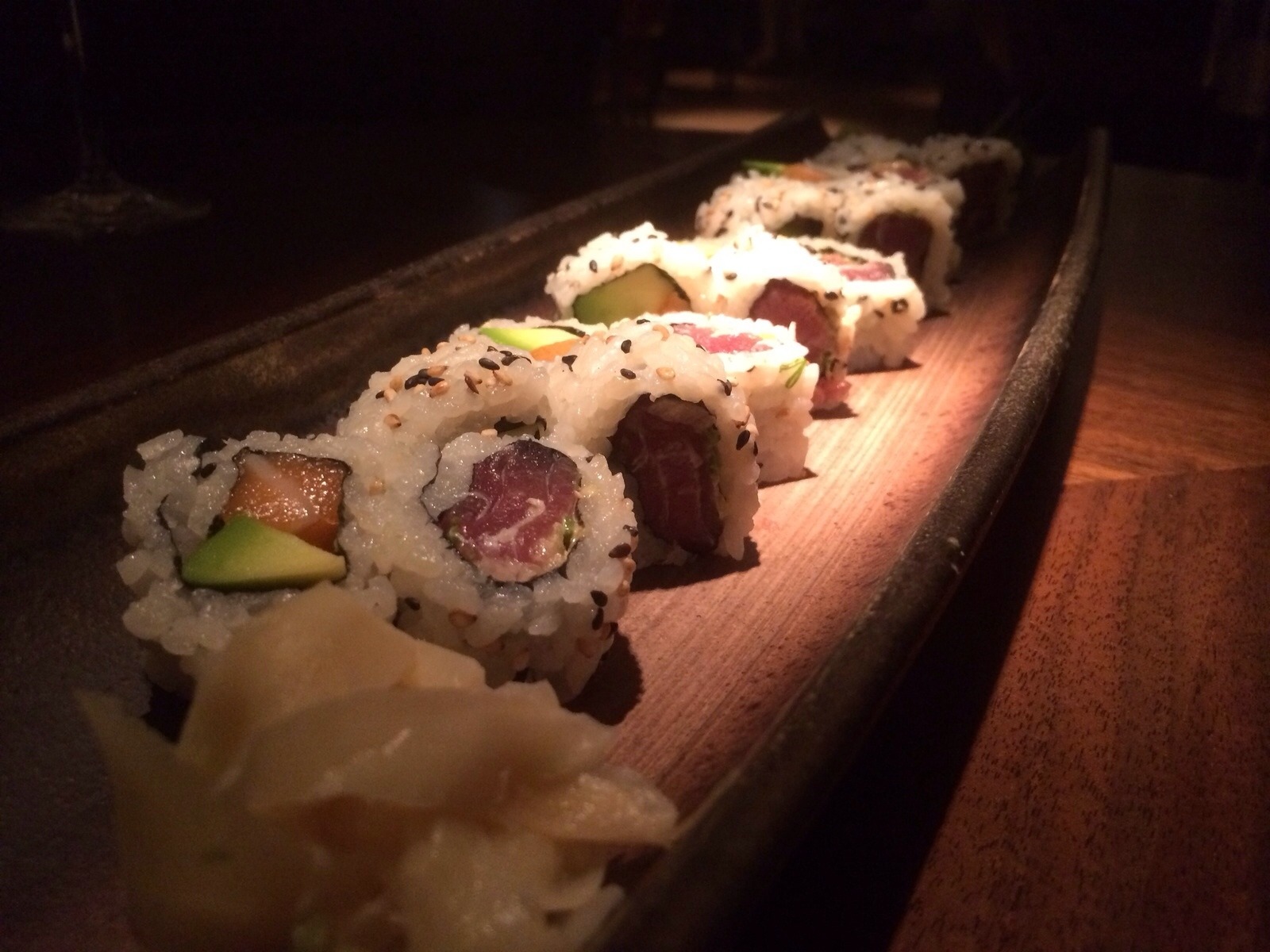 Photographed above is a mixture of eight spicy tuna Maki & snow crab Maki which came on a beautiful wooden board presented so nicely. This combined mixture of these two fish Maki's really did create an amazing final savoury dish at Koji.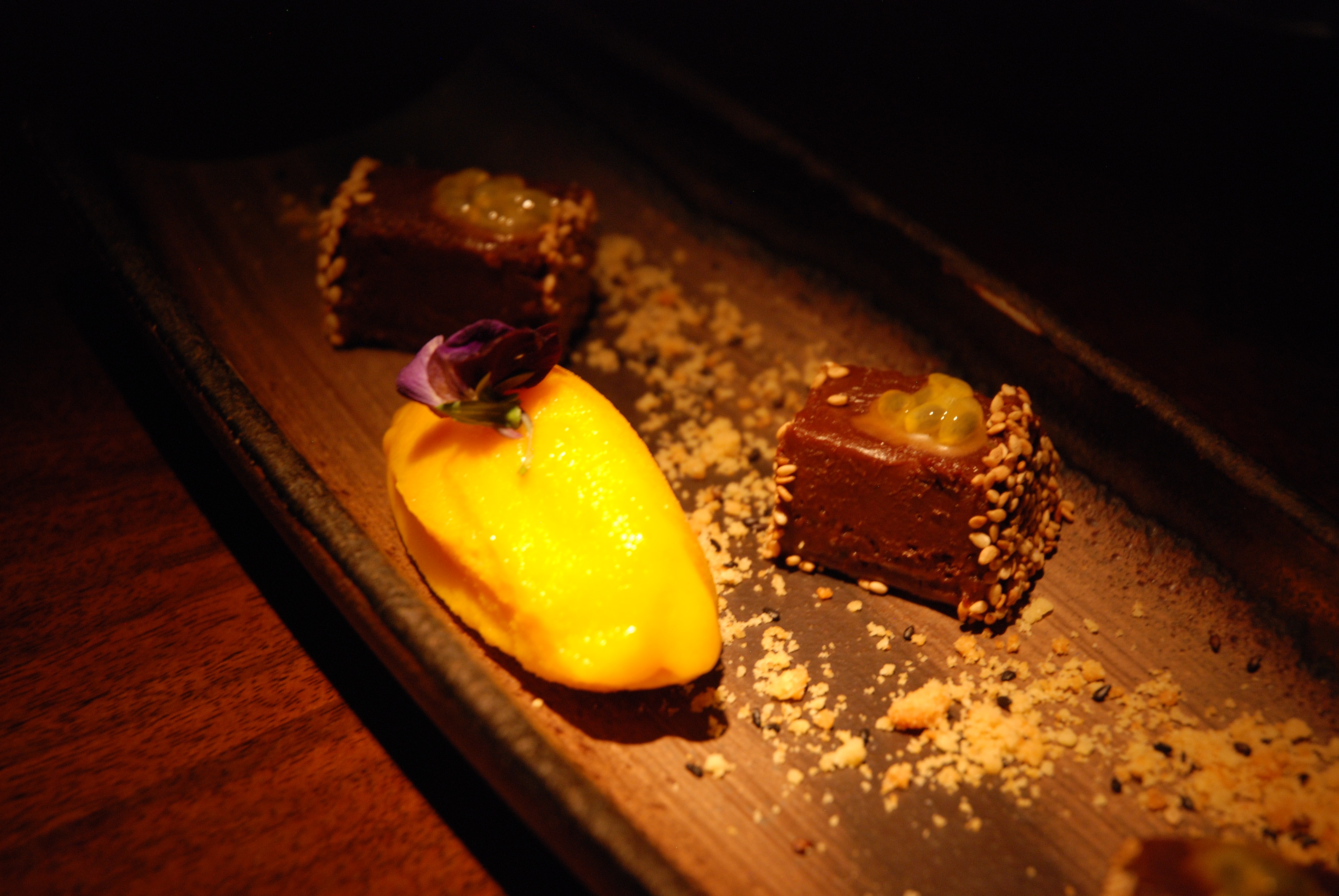 There's always room for dessert and this one was certainly a great choice! Photographed above is the very moorish Chocolate Fondant & Mango Sorbet with Black Sesame Crumble. If you love chocolate this pudding is for you, it will tantalise your tastebuds.
The chocolate and mango flavours work wonderfully together on the palette, with the added crunch from the crumble gives an excellent textural experience.
This with a glass of Grand Manier on ice goes perfectly!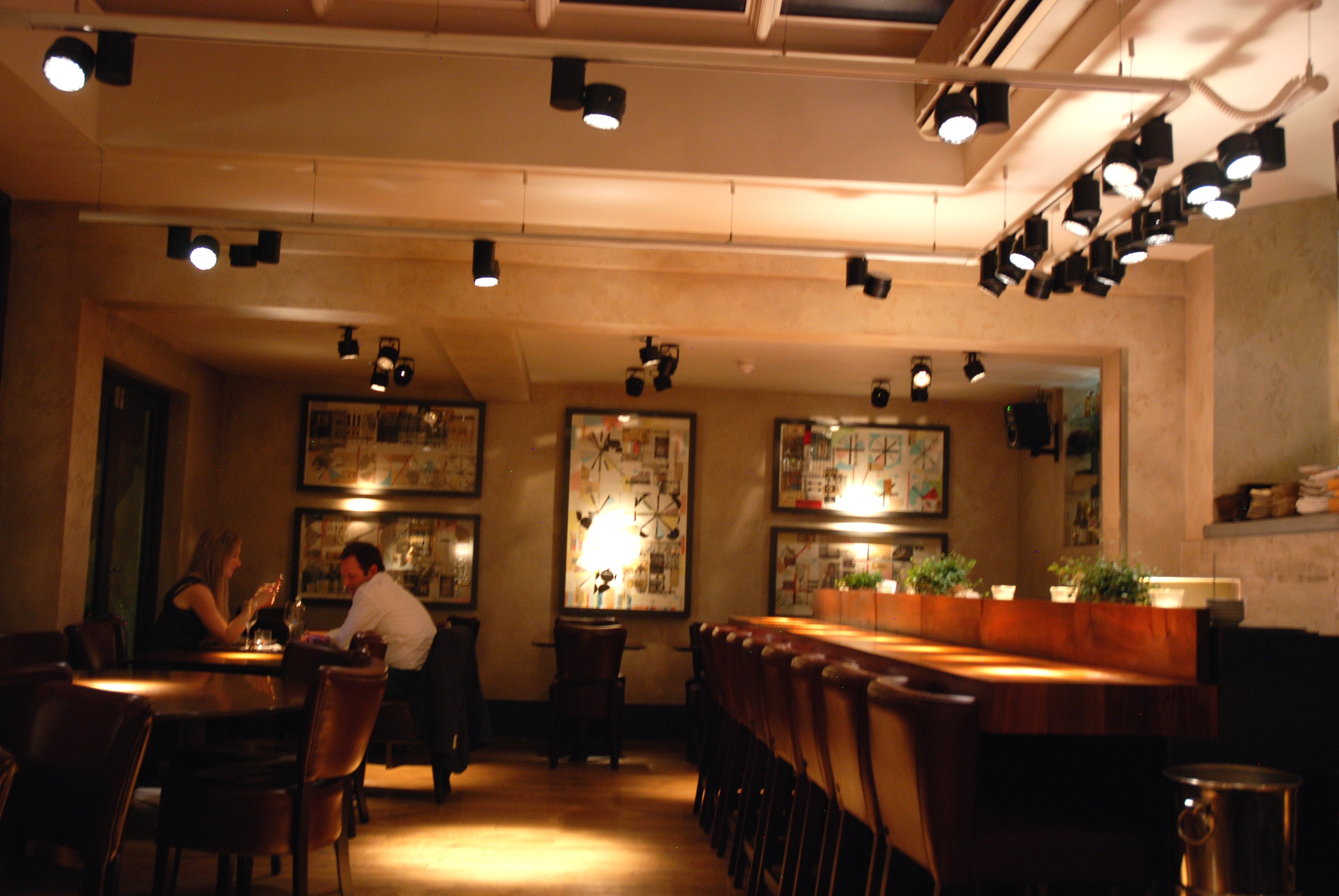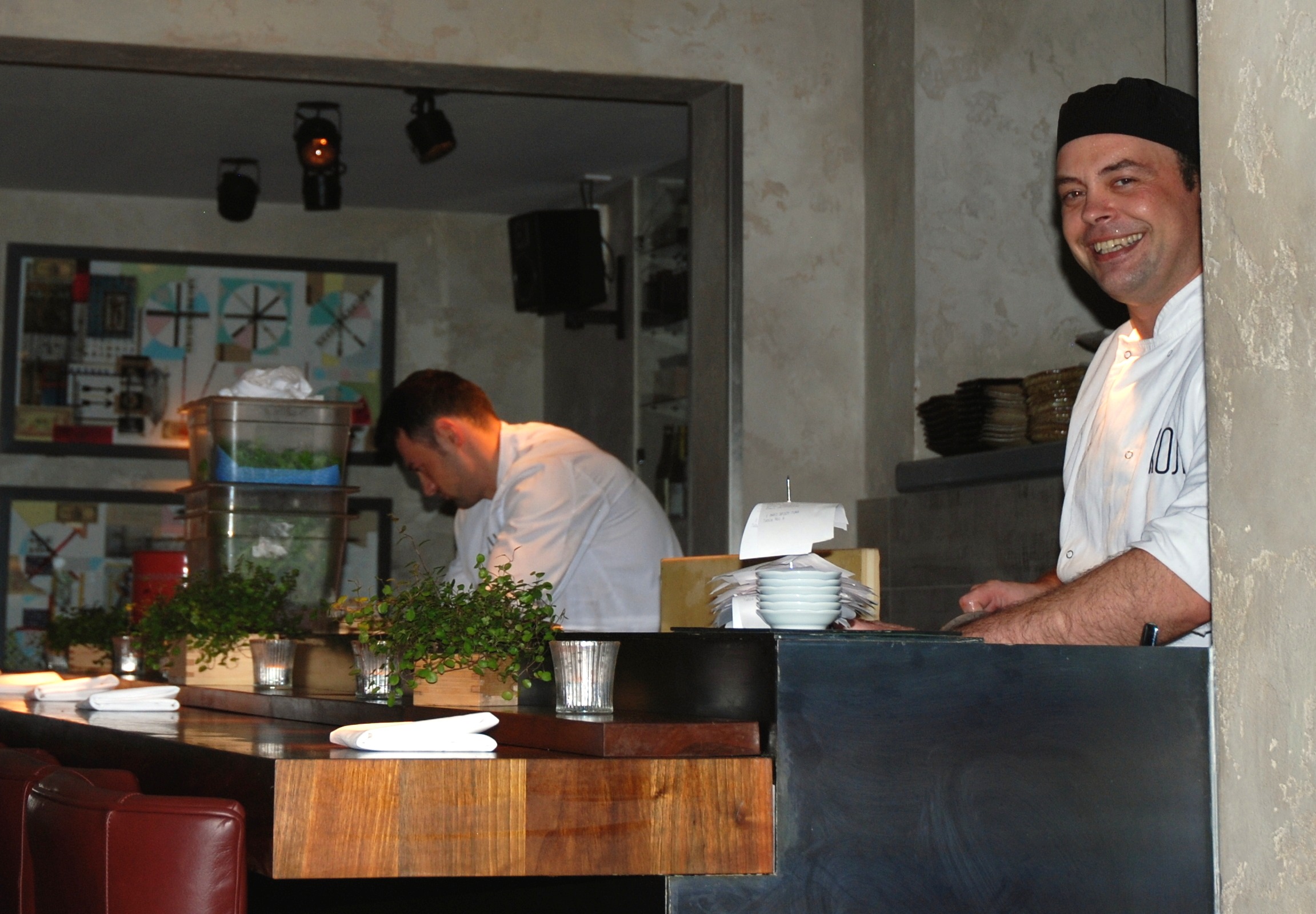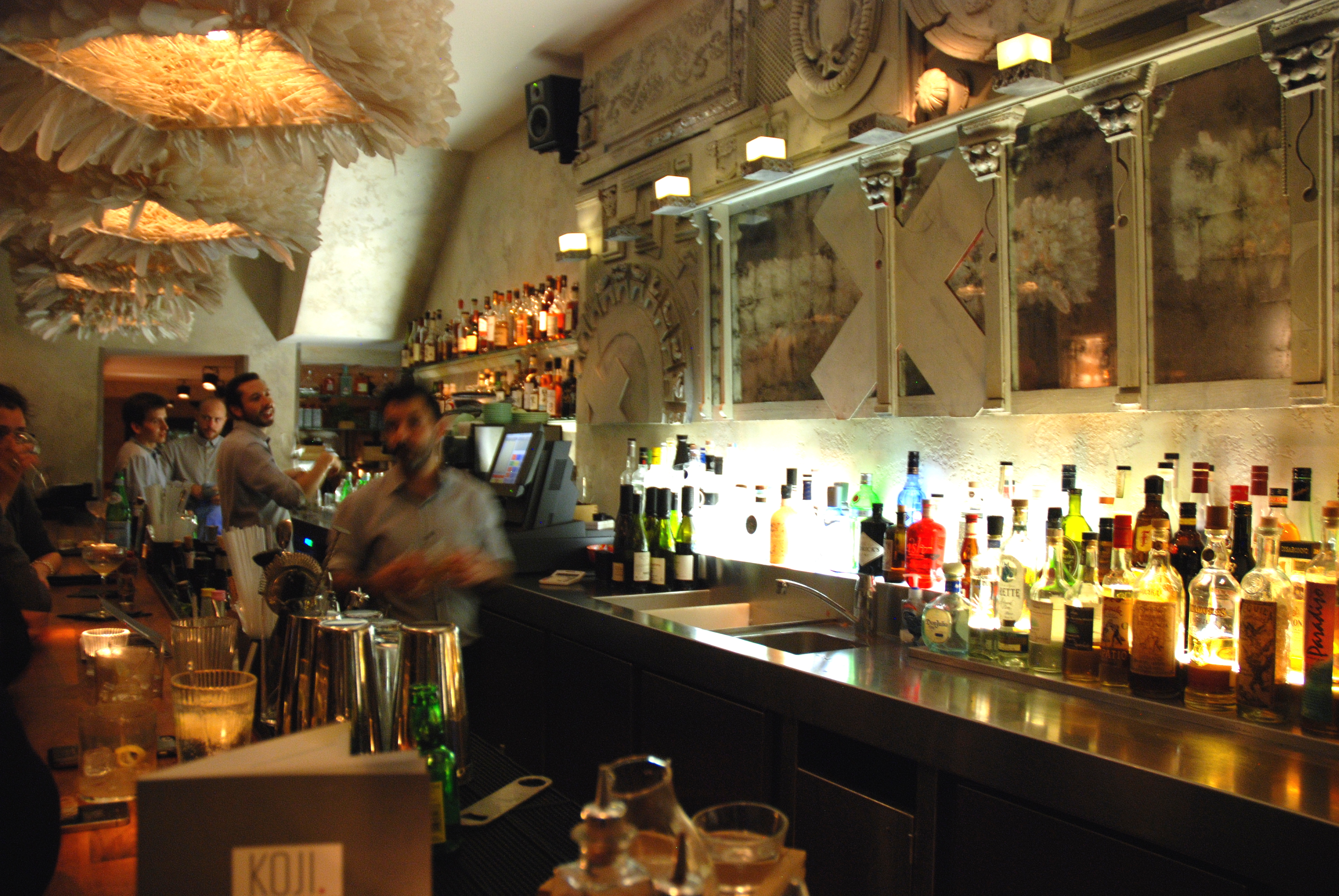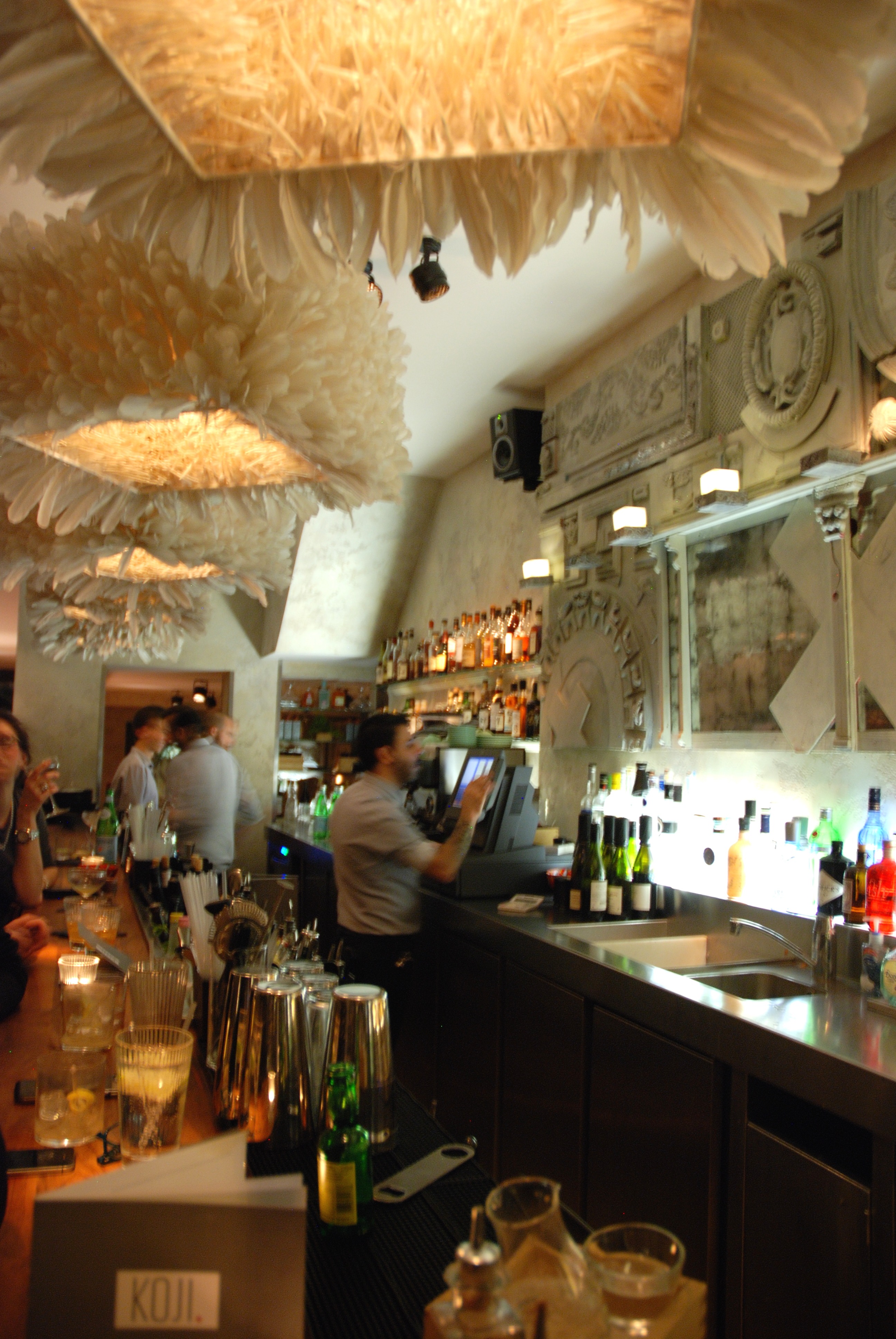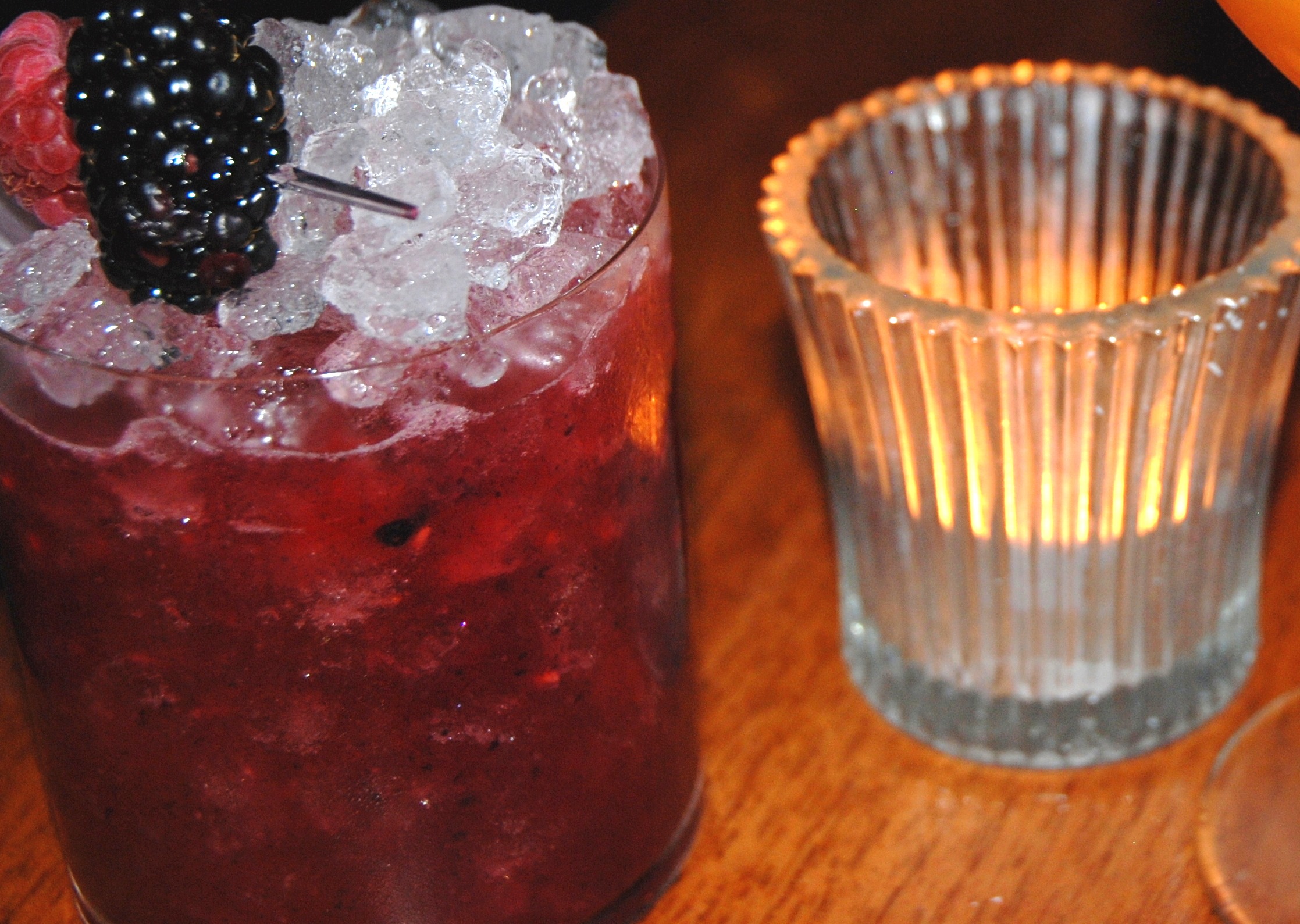 Restaurant & Bar
The ambiance of the Restaurant is fantastic and we were seated near to the Chefs table so we could watch them cutting & preparing food, it was really great to watch and they were ever so friendly also!
Low lit interiors created a relaxed and romantic atmosphere, perfect mood lighting. The bar was beautifully decorated with quirky feathered lighting & quirky artwork and the bar menu was impressive!
The cocktails were delicious, especially the Passion Fruit Martini and the Rum Tumbler!
Management were very welcoming which really added to the positive experience 🙂
Overall…
KOJI certainly impresses both in terms of high quality food and fantastic service. The staff are incredibly friendly and attentive & this really adds to your dining experience, a smile and great manners go such a long way and something that makes any experience for me.
The food was out of this world, the Sushi was of such a fine quality and each dish is really lovingly made, you can taste that the Chefs really do put so much effort into their cooking producing deliciously tasting food.
If you love Japanese food, I would highly recommend paying KOJI a visit.
What do you think of KOJI judging from my review and photographs above? Wish dish takes your fancy? 🙂
I would love to hear your thoughts!
Wishing you all a very Happy New Year and a positive 2016 filled with happiness & good health!
Thanks so much for reading!
Laura xo