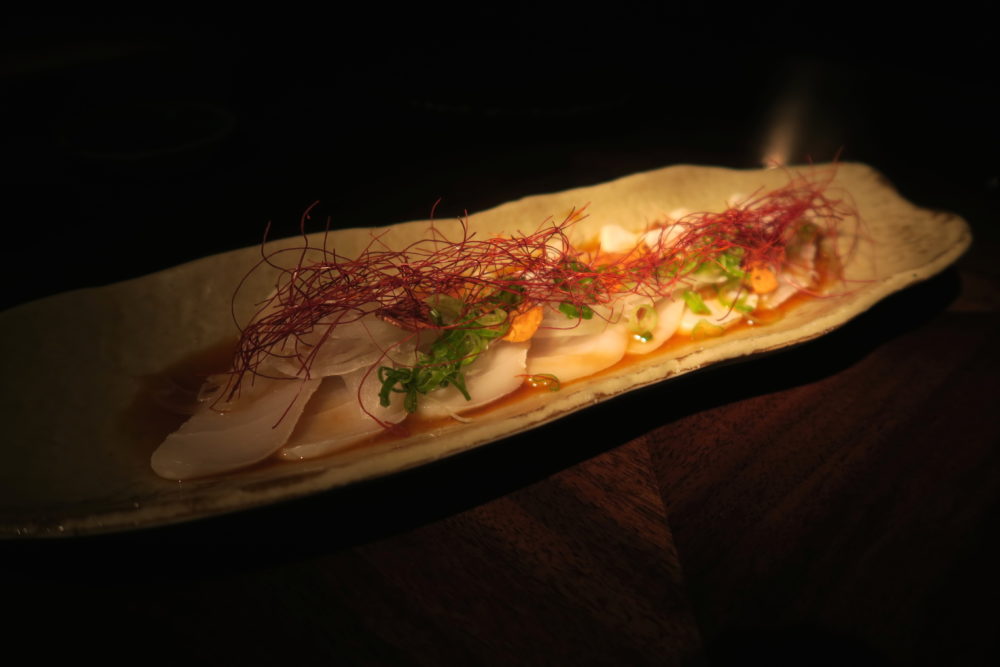 Revisit to KOJI
KOJI is by far one of my favourite Japanese restaurants in Parsons Green & after a positive experience last year it was a pleasure to return to this hidden gem in the heart of Fulham.
The restaurant provides a combination of great quality food mixed with a warm atmospheric setting. The low lighting really adds a romantic ambiance.
The food at KOJI is quite simply superb and each dish is presented beautifully.
We opted for The Butterfish Takaki (photo one and two) which was on the specials menu along with the Sashimi Salmon (photo three and four).
Our waitress suggested we go for a spicier version of the Butterfish, being a fan of punchy spicy food we opted for this and glad I did. The butterfish melted in your mouth, it was moorish and delicious.
The teaming of garlic, ginger and chilli garnishing the dish created such a positive taste sensation.
The Sashimi Salon was beautifully done, great quality fish full of flavour. The wasabi and ginger flavours complimented this tasty dish.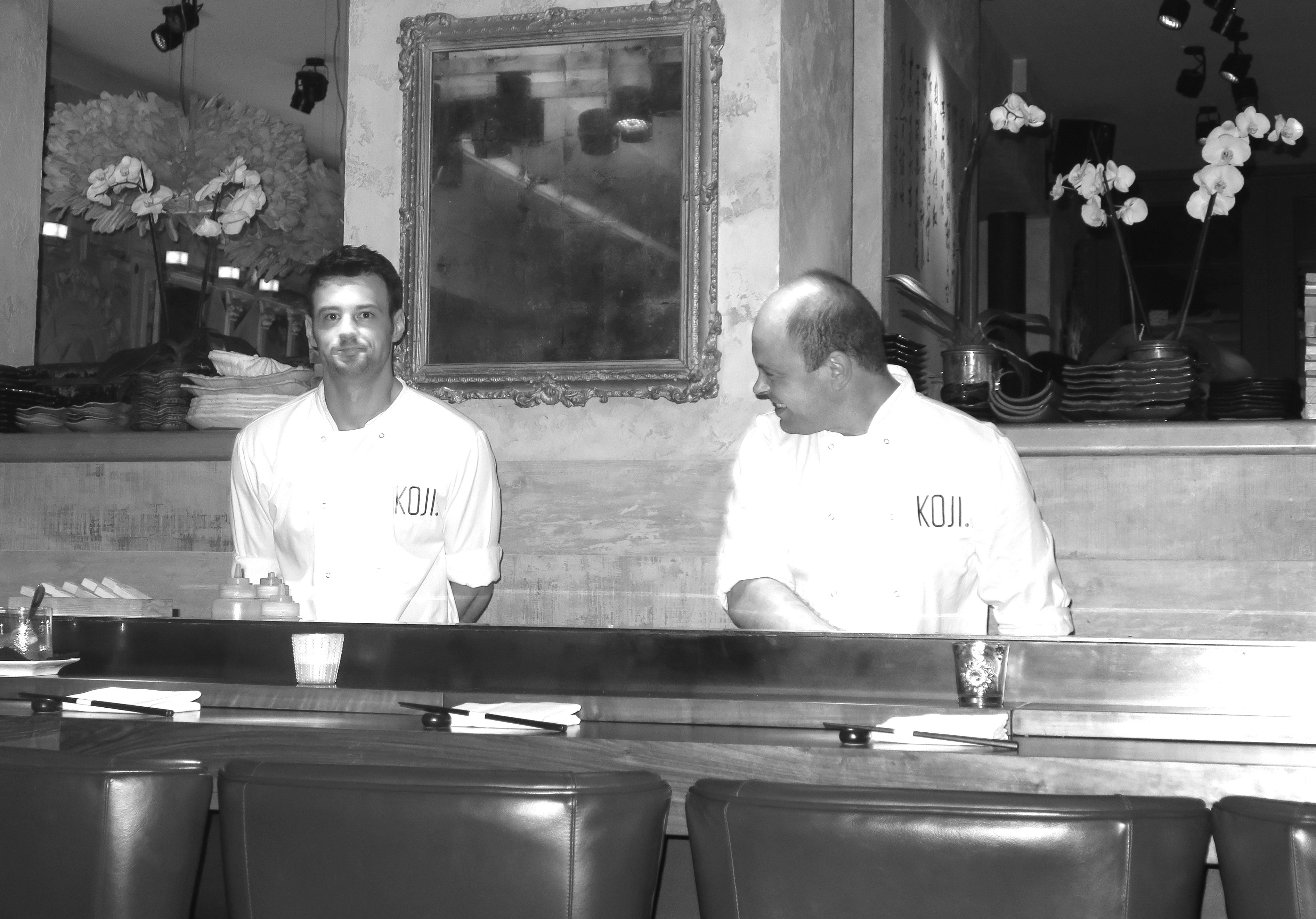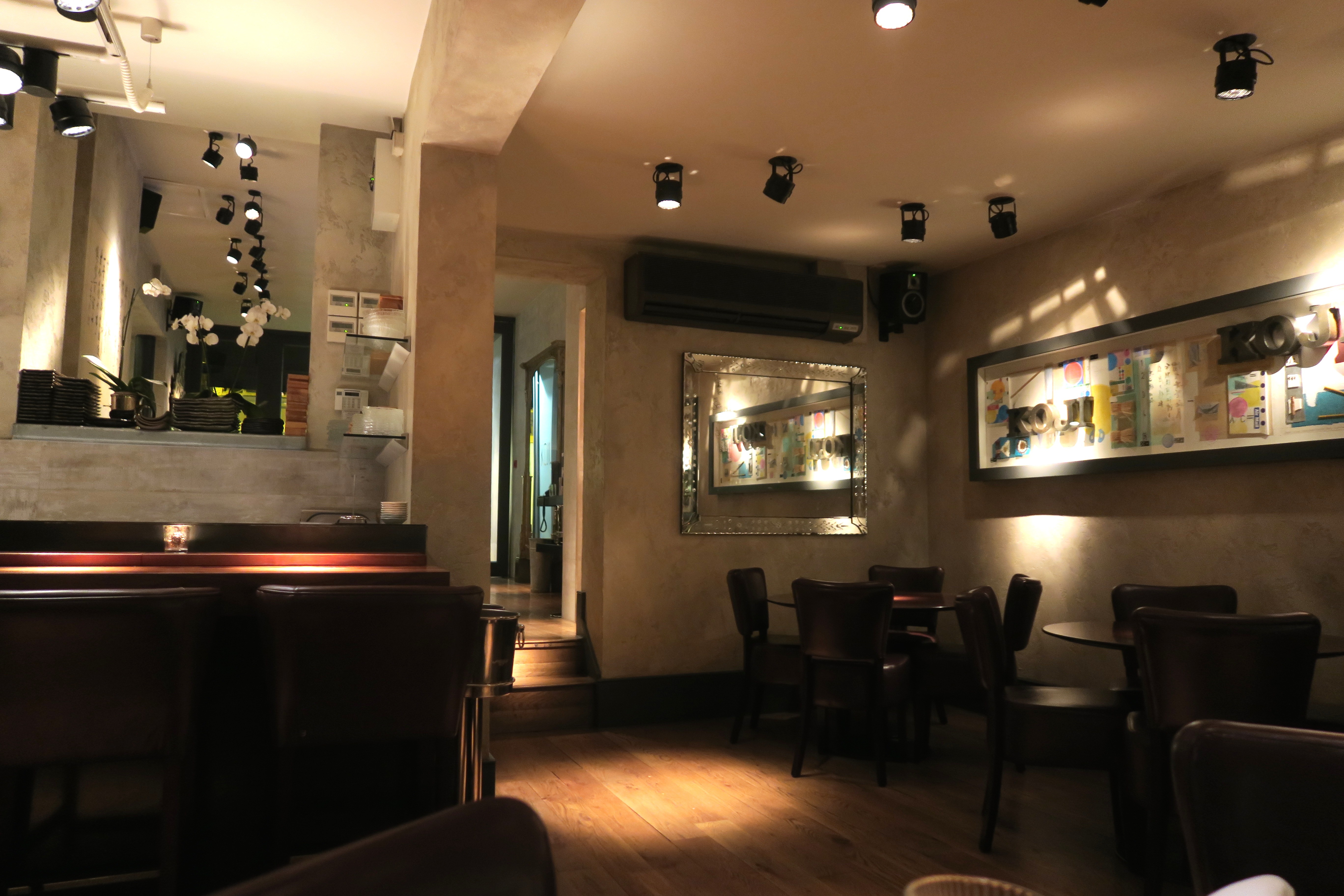 Compared to last year we visited on a much quieter night, great for an intimate romantic setting, however if you're looking a bustling atmosphere visit one of KOJI's DJ evenings for more of a bustling experience.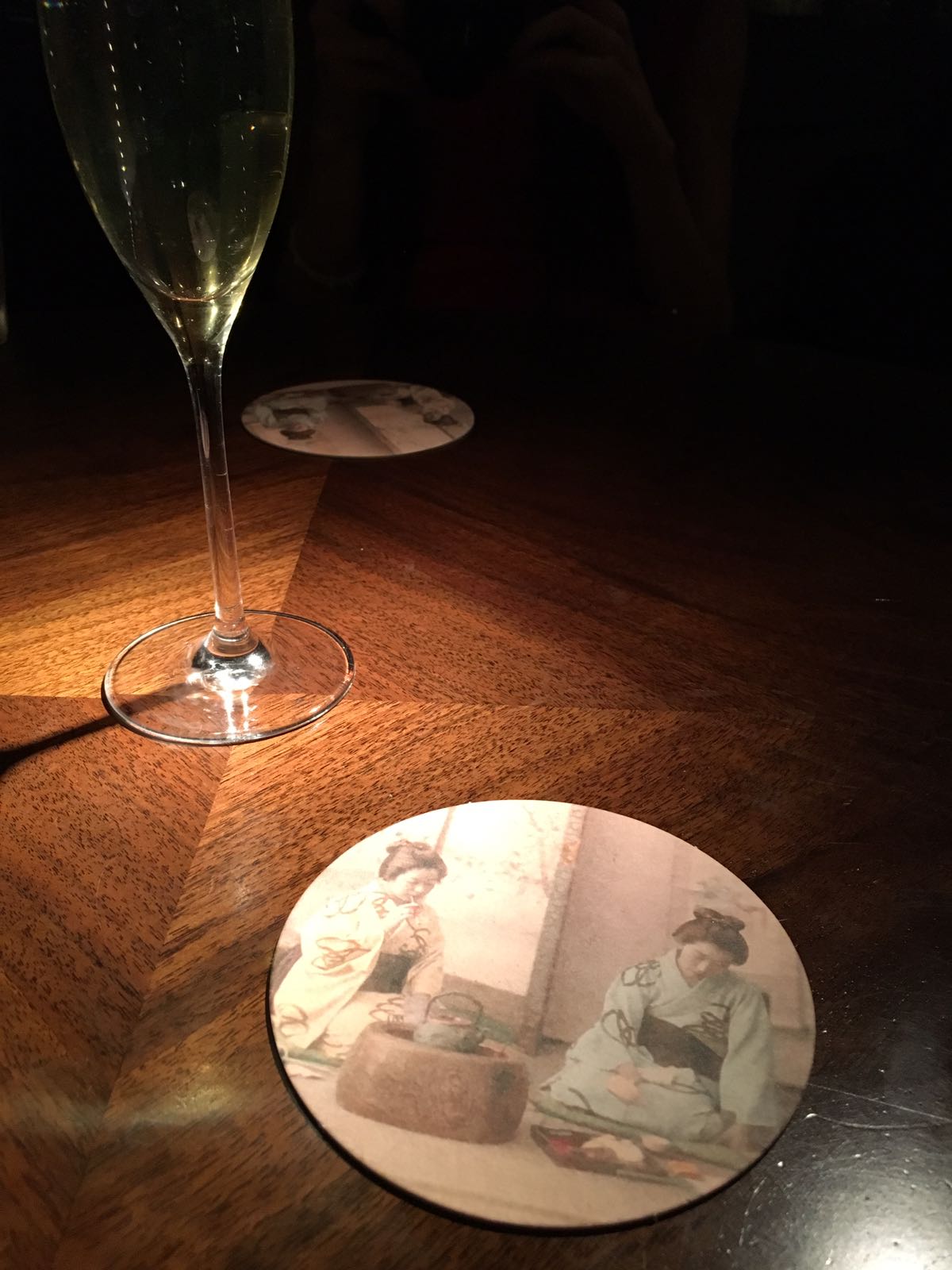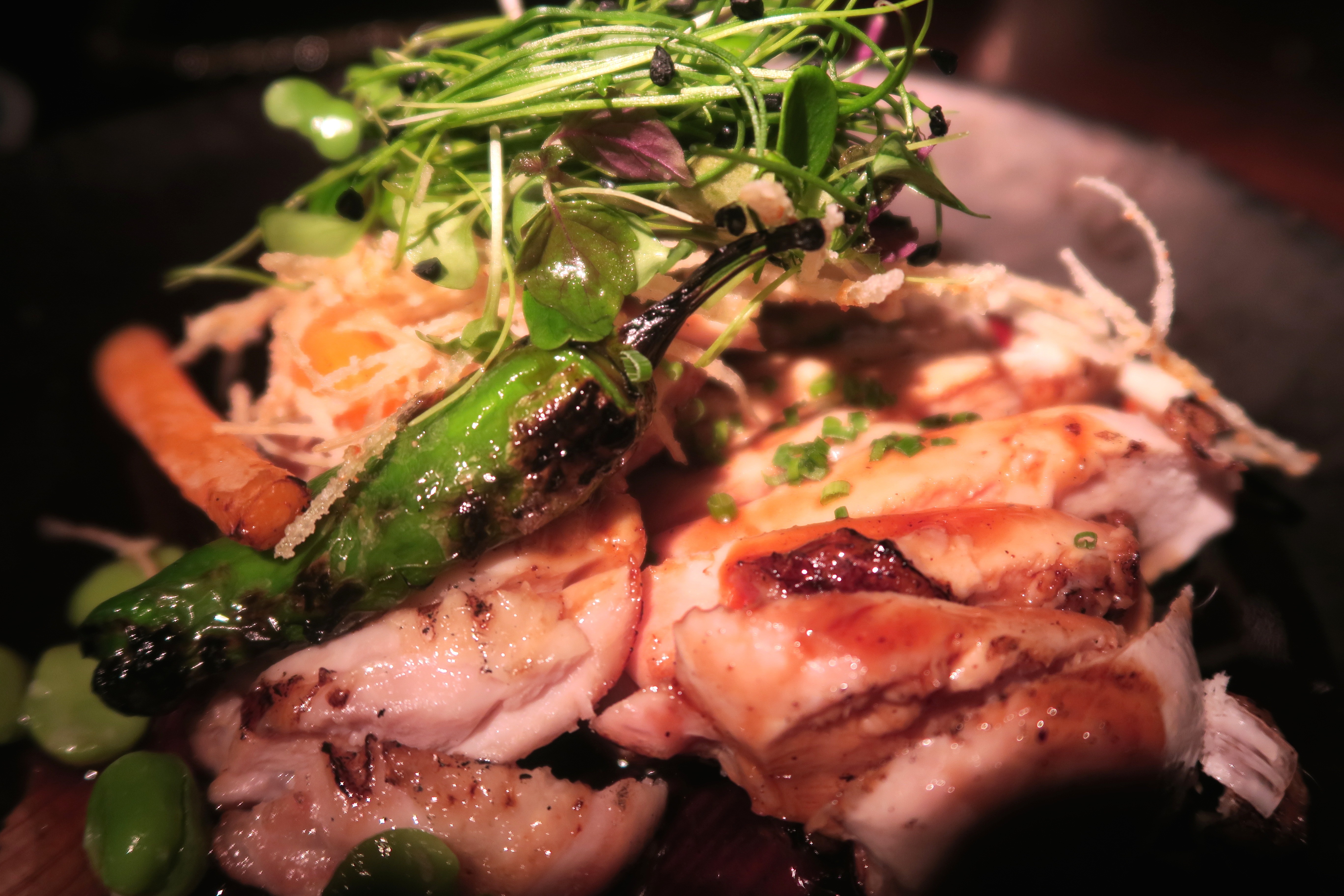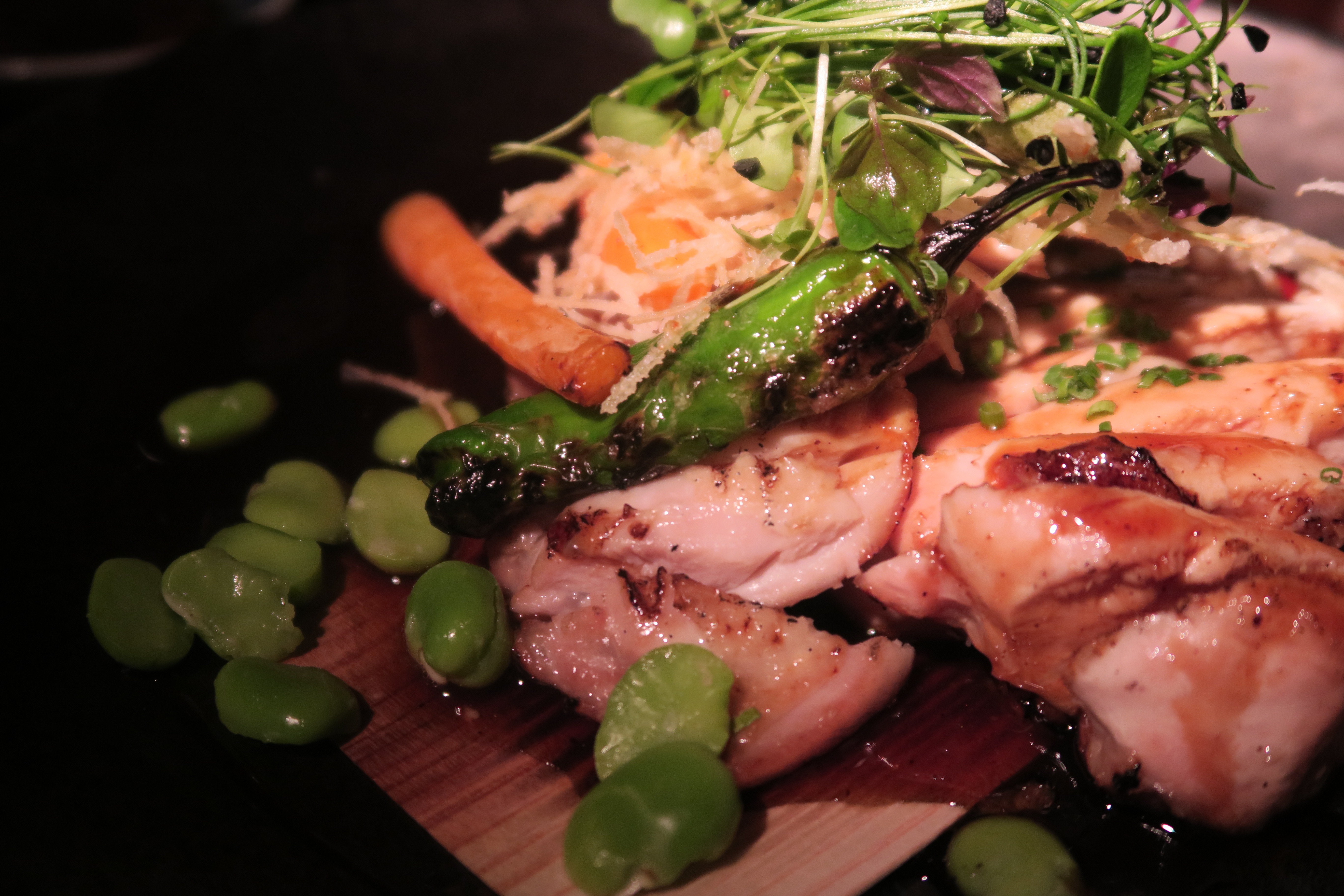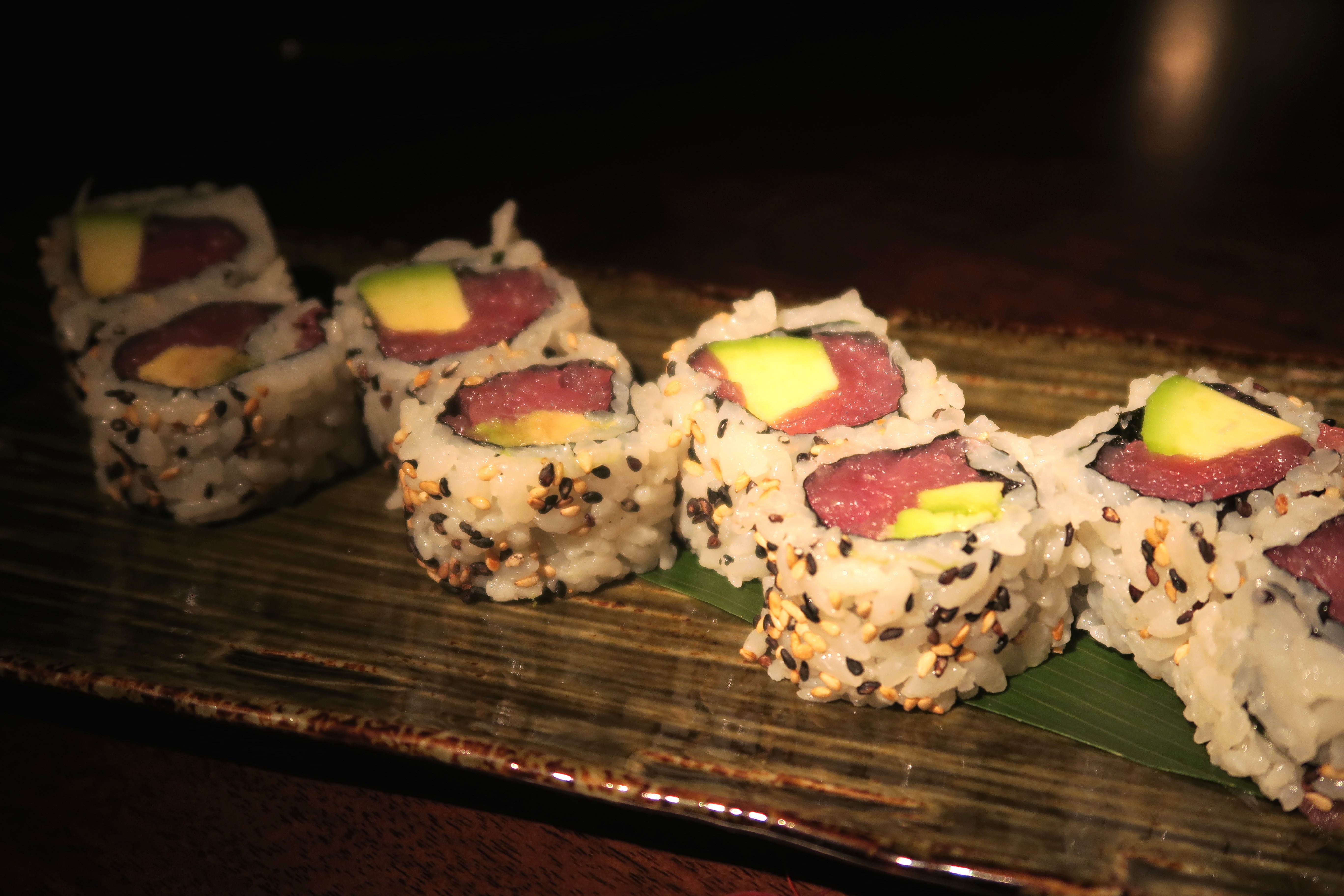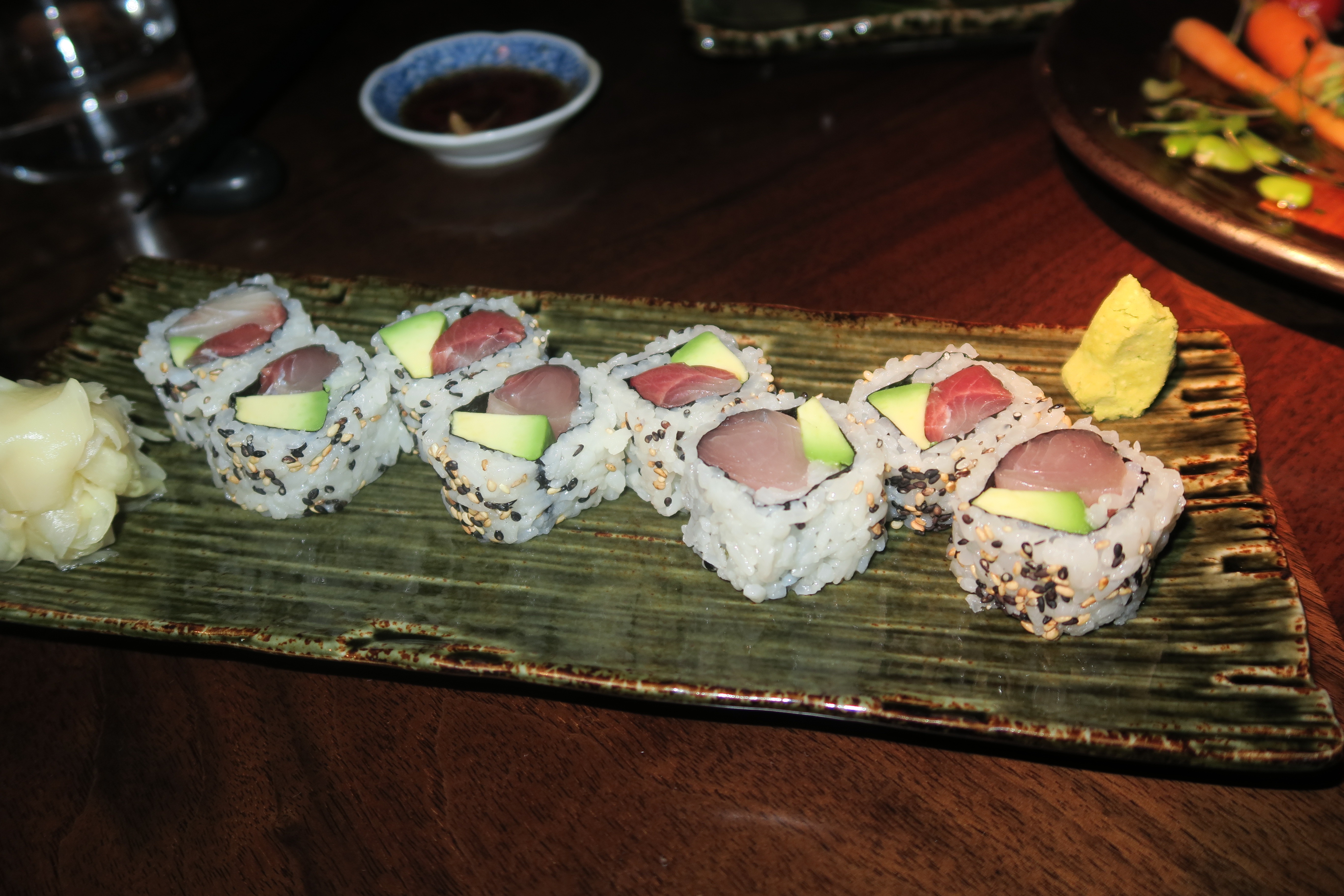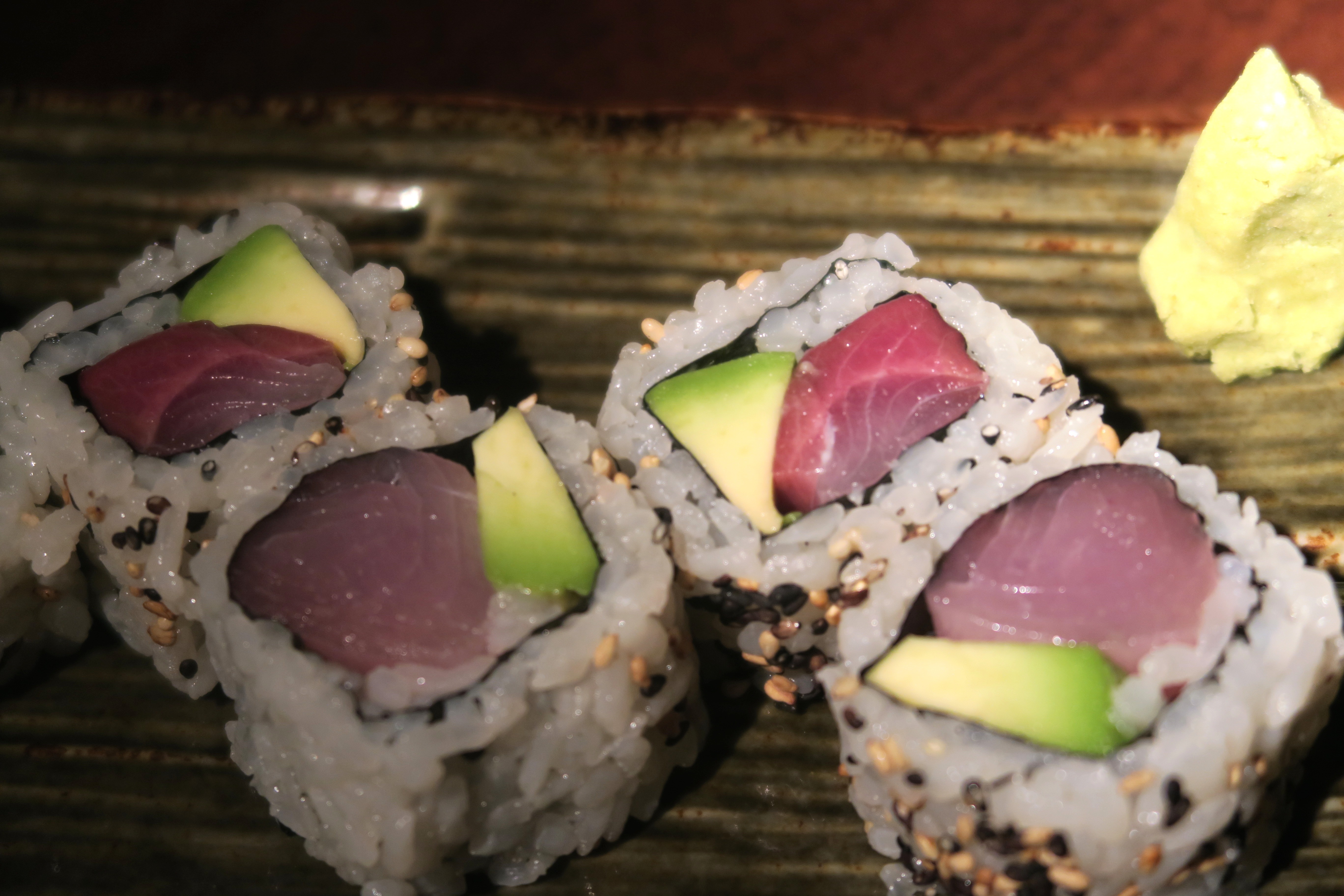 After enjoying our first dishes we ordered a bottle of Vouvray Methode Traditionnelle Brut, from Loire, France. This flavoursome honeyed sparkling wine compliments both fish and chicken dishes beautifully.
We ordered the Chicken Breast Teriyaki from the Robata Grill and a mixture of Spicy Maki Tuna Avacado and Maki Hamachi Avacado which is a popular choice of fish for a sushi dish.
The quality of the sushi was gorgeous and rolled perfectly. When it comes to sushi I would recommend choosing spicier options as it really makes such a difference to the overall impact.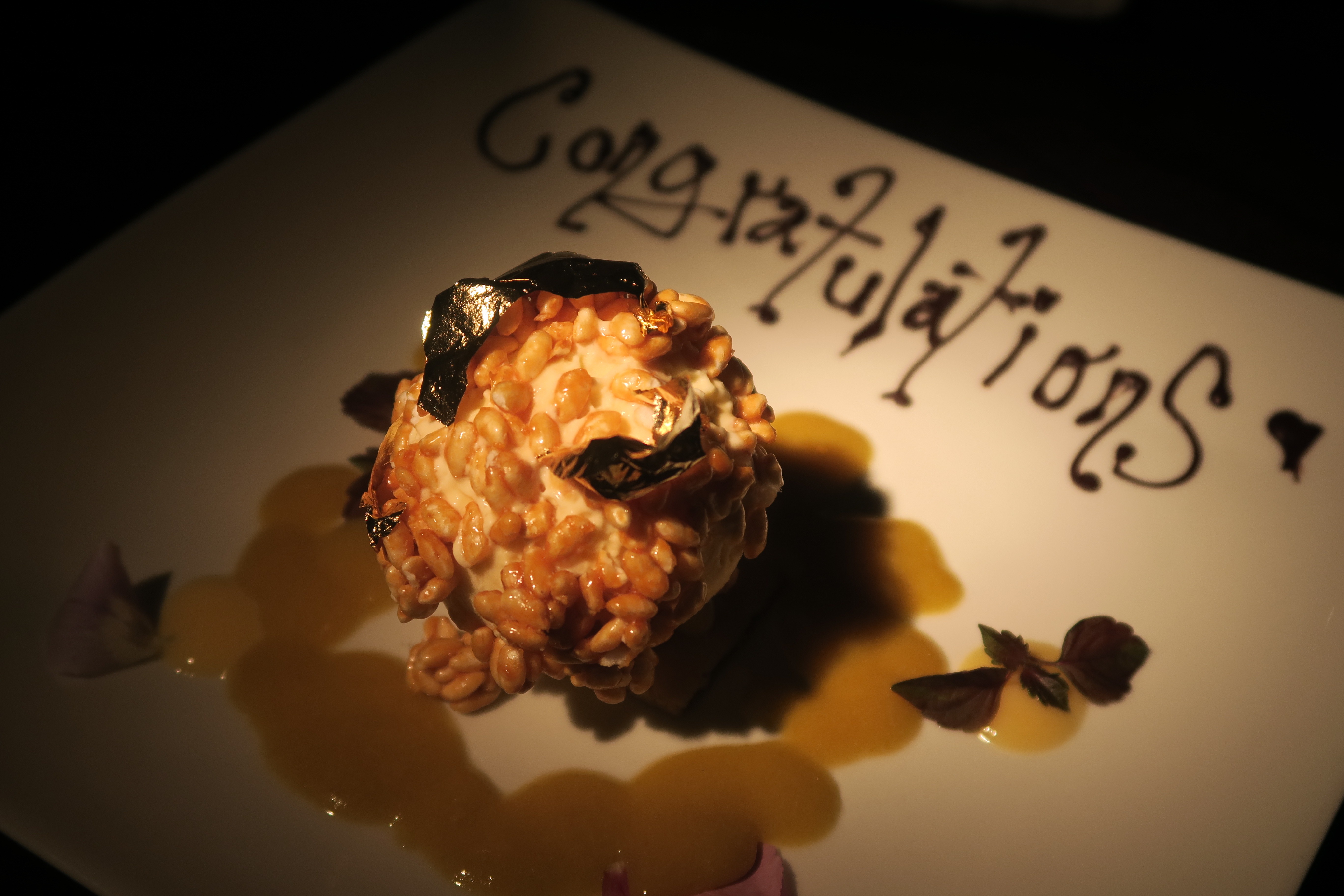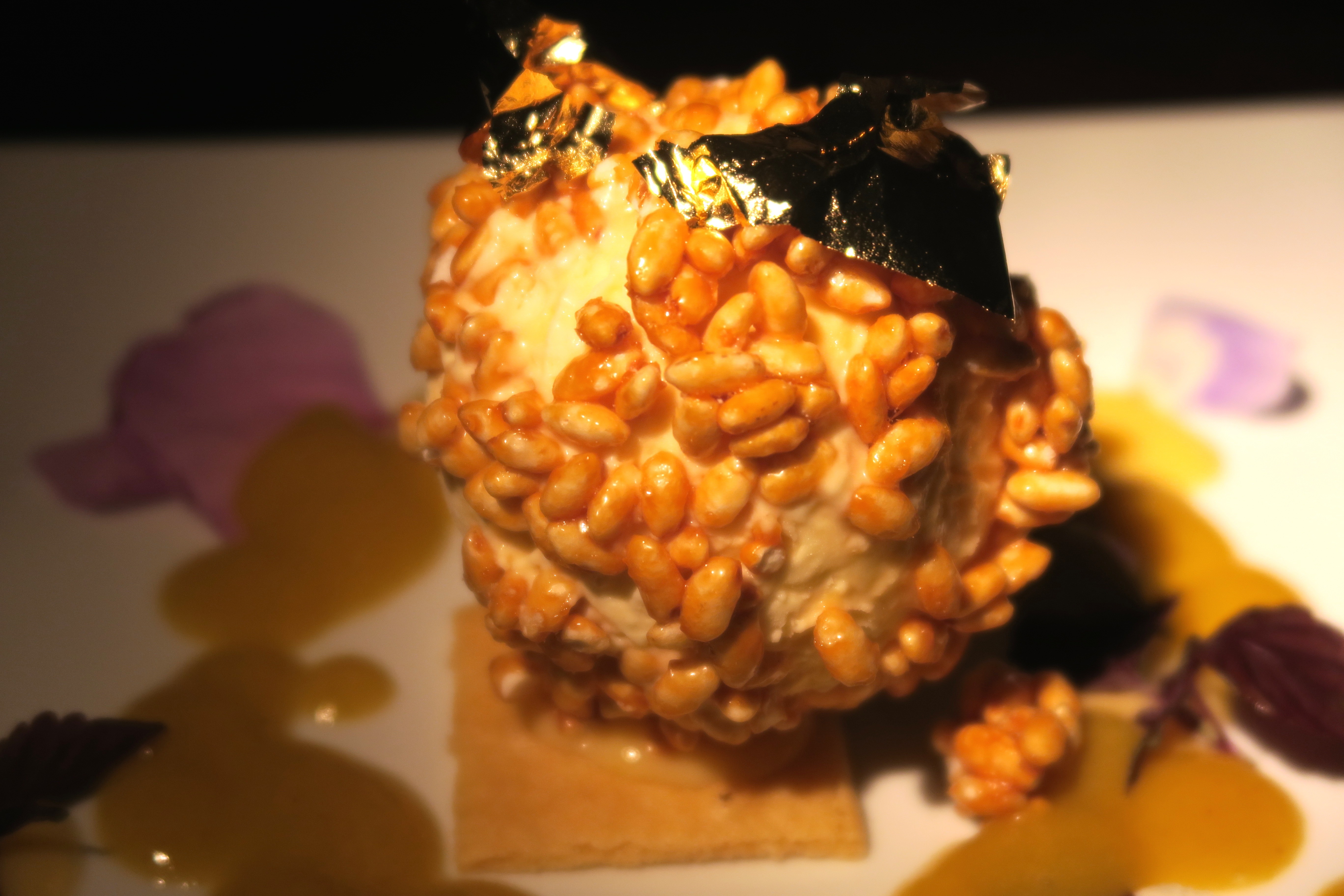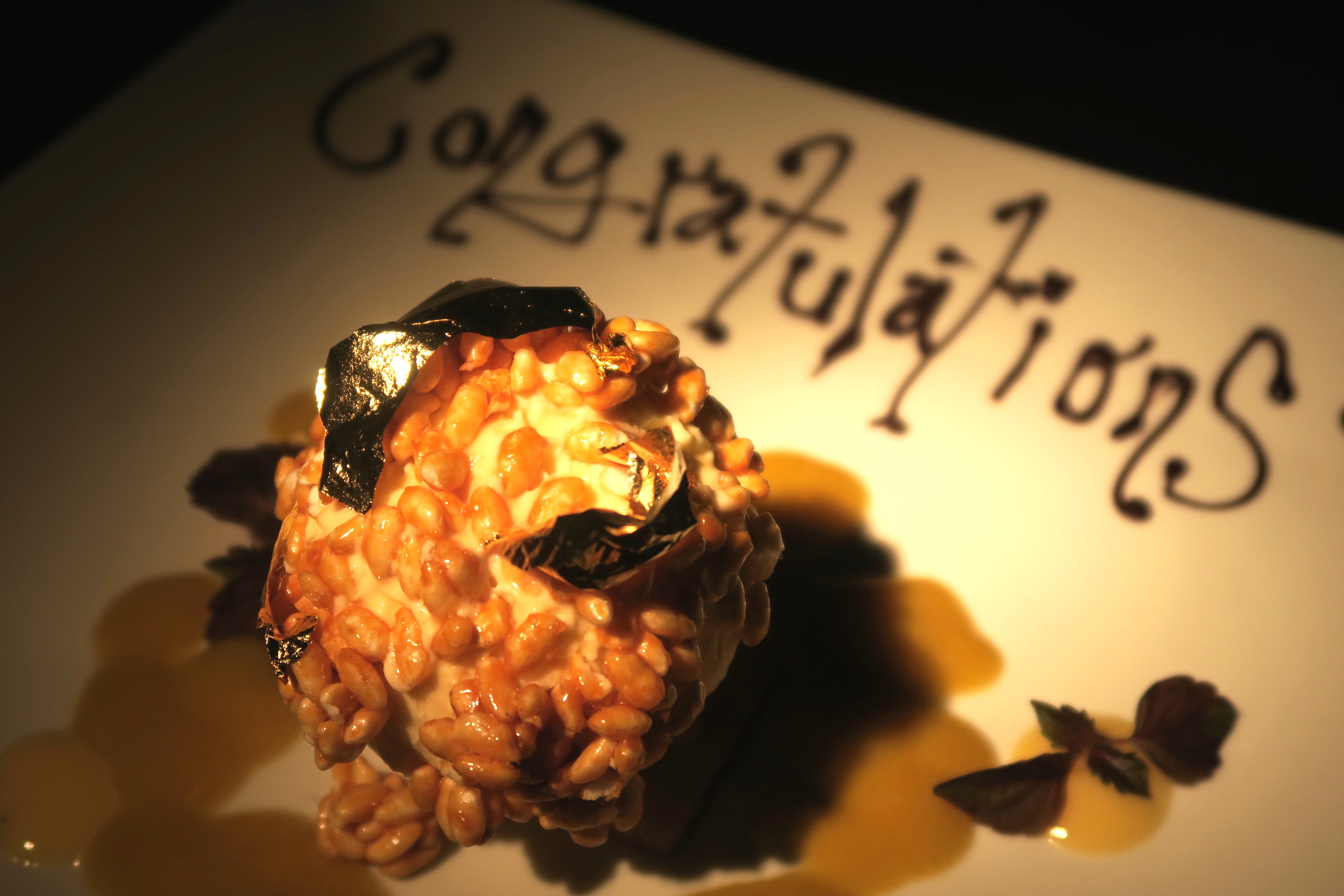 For dessert we were pleasantly surprised by KOJI staff with a Lemon Parfait with caramel beer sauce, Lemon curd, Mirabelle compote on a crunchy shortbread biscuit.
My partner and I are getting married in a couple of months and it was so kind of staff to surprise us with this beautiful celebration dessert, thank you 🙂
The dessert was light and fluffy, a great alternative to a heavier option. It was beautifully presented with golden leaf and edible florals.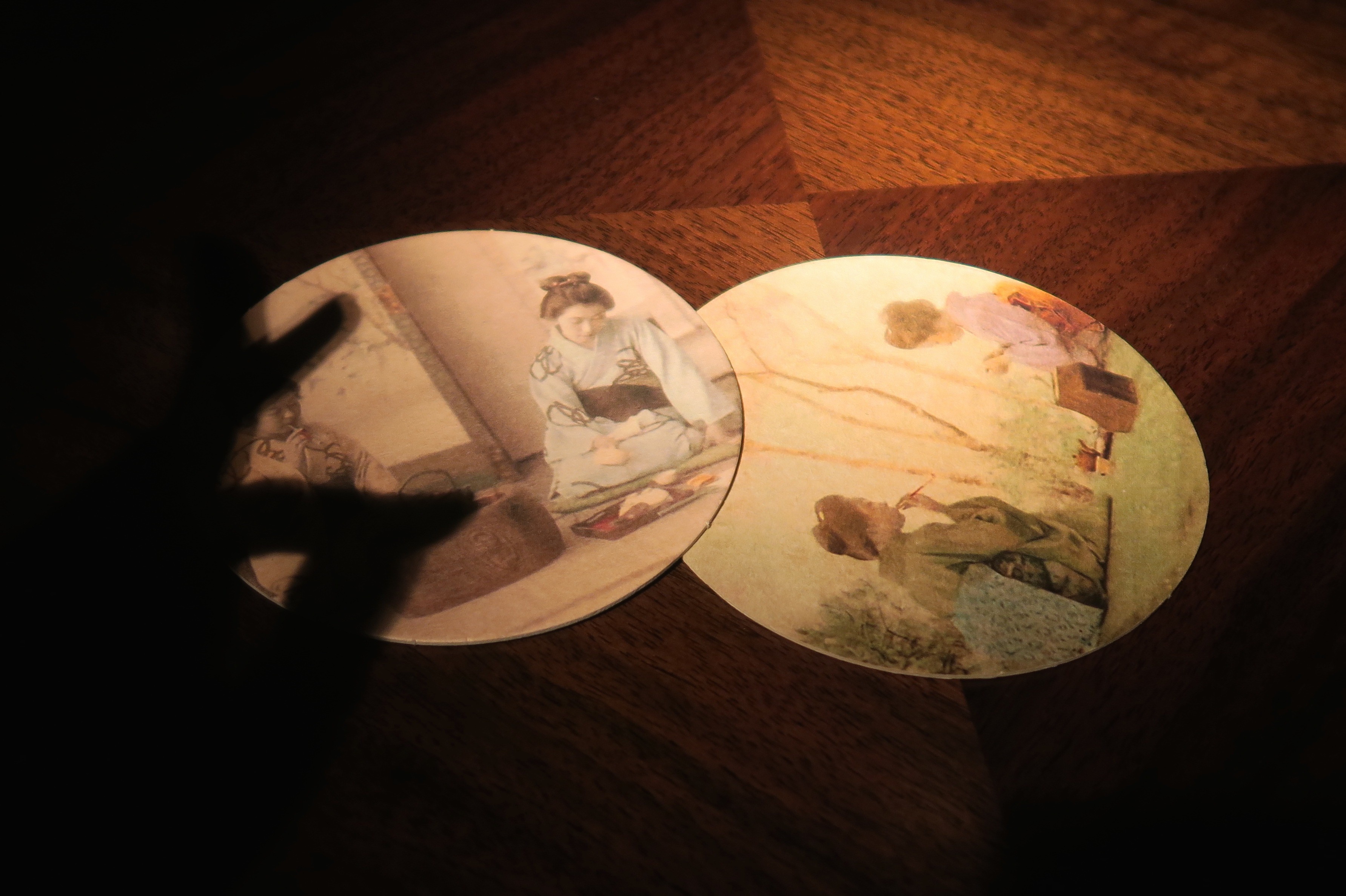 Overall
The Japanese cuisine at KOJI is by far the best I have tasted. Chef Rolando Oncoy who was formally trained at Nobu brings his experience to plate. The Butterfish sushi was a highlight for me.
If you're a fan of Japanese food and you're looking for an atmospheric place to dine I highly recommend visiting.
What do you think of the looks of the looks of the KOJI judging from the photographs above? Do you like Japanese food?
I would love to hear your thoughts 🙂
Thanks for reading!
Laura xo