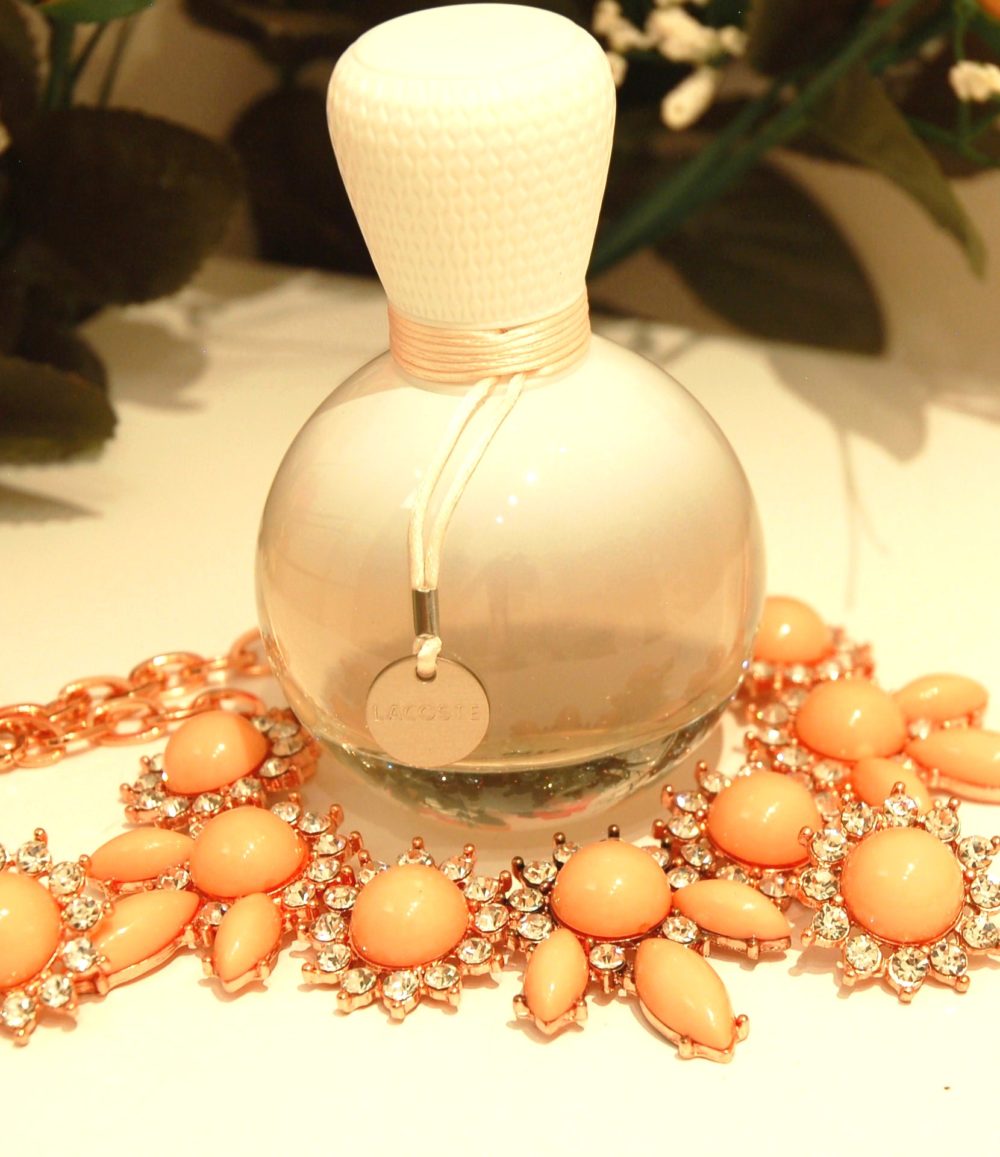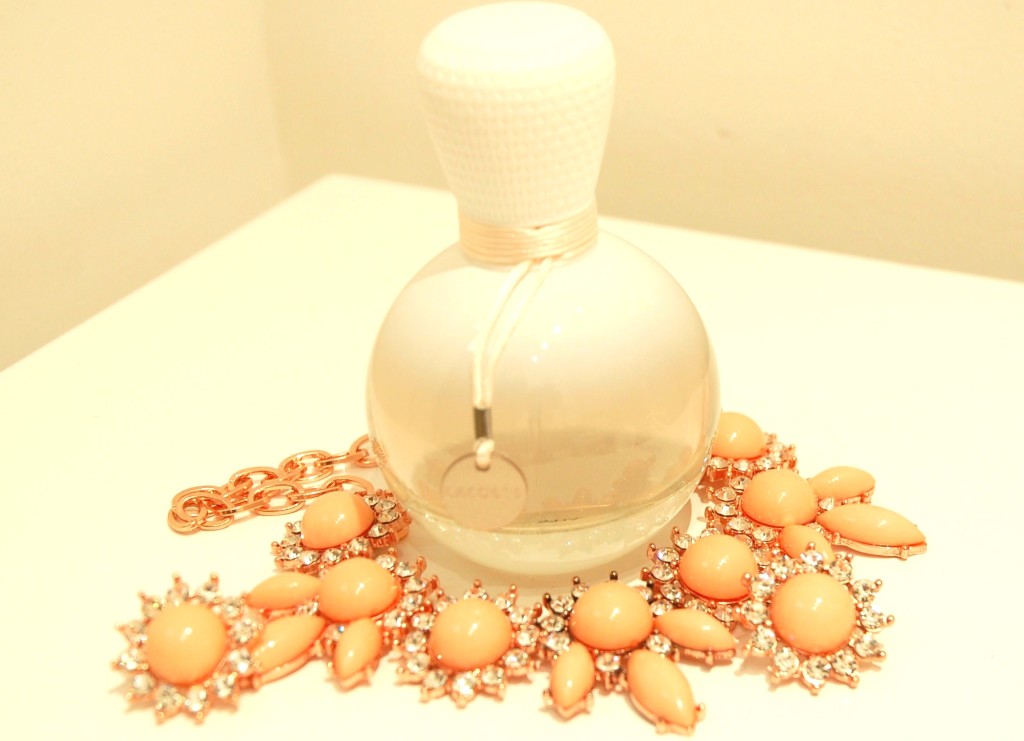 Lacoste Eau De Lacoste Review 
Lacoste create sporty, crisp fragrances made for the modern day woman. Lacoste Eau De Lacoste was created for a woman with a zest for life. A happy go lucky active lady who loves style, sport and femininity.
This scent is a delicate fragrance that captures simplistic femininity in a bottle, it's not an overpowering scent and is lightweight and sprightly, modern and fun.
The fragrance contains white pineapple, mandarin and bergamot and the top. Orange blossom, Sambac Jasmine, and pineapple blossom in the heart, Peru Balsam, Sandalwood, Vanilla and Vetiver in the base.
The bottle design is inspired by a tennis ball, and like it's little Lacoste necklace it comes with.
A lovely fragrance for a sporty yet feminine individual.
The orange necklace is the Kiki Rose necklace by Bijou & Boo which is a beautiful sparkly statement necklace. It's really very pretty and sits beautifully just below the neckline.