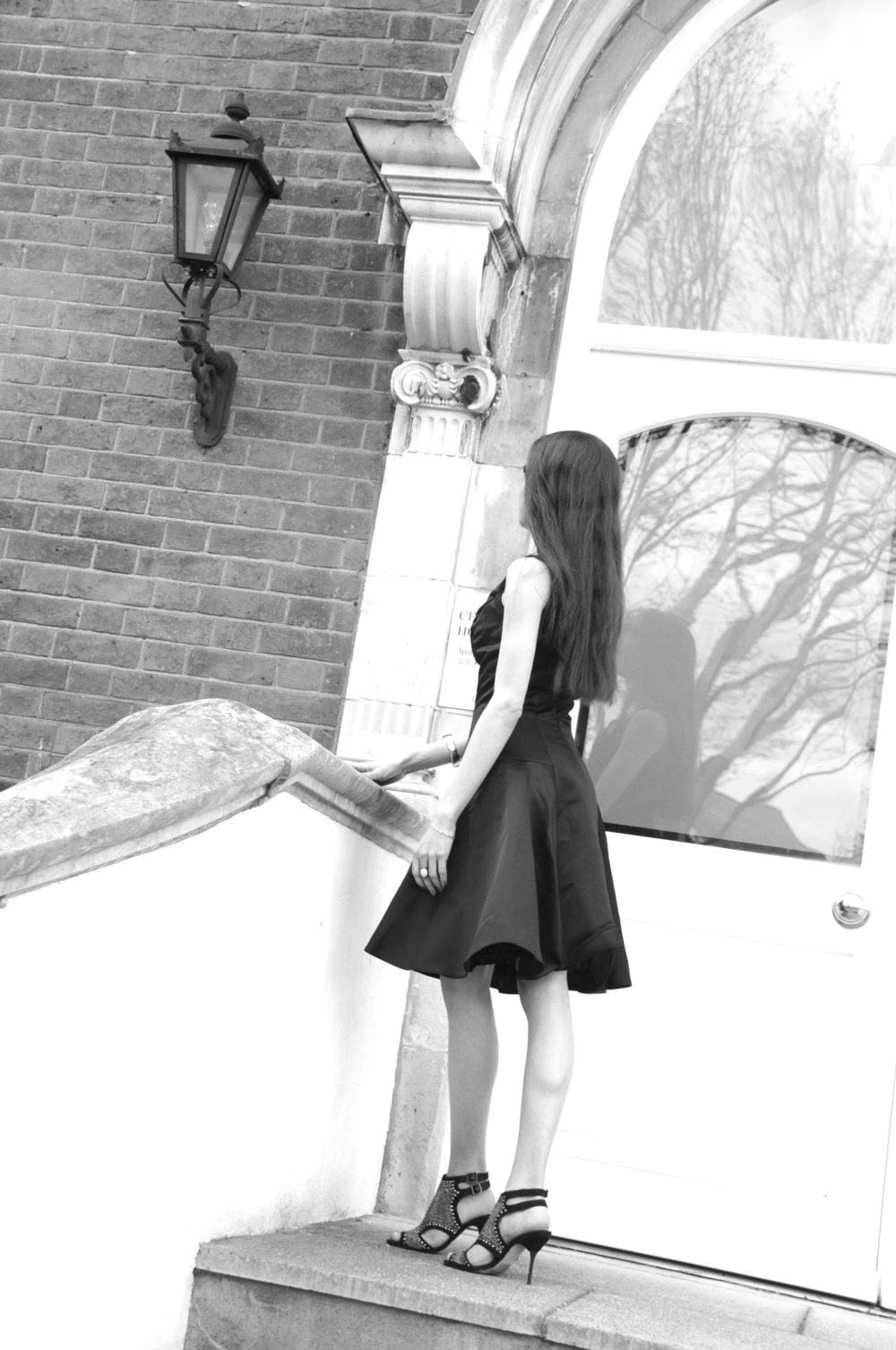 Little Black Dress – LBD
Little Black Dress has by far one of the most elegant ranges of dresses in their beautiful store. The designs of the LBD dresses and tailored to perfection. The brands aim is to make every girl feel like a million dollars, they have achieved that!
The store offers a wide variety of different brands however I was taken with the LBD collection itself, each dress is cut to perfection offering chic feminine sophistication when it comes to design.
Our mission is to help women look and feel fabulous, and Little Black Dress is the ultimate online destination for women to find something truly special for parties and occasions. Whether it's something stand-out for a wedding, an amazing ball gown or just a fabulous dress and shoes for a night out, our collections from boutique brands, high-street favourites and up-and-coming designers ensure women of all styles will find something unique – Nathalie Gibbins Editor of LBD
Talking of occasions, with popular race days coming up soon LBD has quite an exquisite collection of race day dresses to choose from 🙂
The LBD Victoria Dress
The LBD Victoria Dress has been inspired by the sophisticated and refined style of Victoria Beckham. The cut of the dress is tailored ever so well crafted with a sleek silk finish. It cinches in at the waist with a fitted bodice, and a has fun flared skirt which creates such a flattering shape!
Don't you just love it when a cat (which happens to be black & white) jumps into your photo shoot? Yup! My trusty side kick decided to join in with my photo-shoot to make this dress look even more adorable 😉
Think 'Posh Spice' with this LBD and pair with all black accessories and elegant black court shoes – Team LBD
The LBD Dakota Dress in Black
The LBD Dakota Dress has been inspired by the actress Dakota Johnson. This feminine dress is perfect for Summer, made from a soft-touch fabric which has been designed to fit your figure perfectly. The luxurious lace over-lay creates the illusion of an hourglass, creating a flattering silhouette shape on the front.
Opt for an on-trend dark lip, elegant black heels and style your hair in sleek Hollywood waves for a glamorous evening look – Team LBD
This dress is so figure flattering and perfect for any evening occasion!
The LBD Audrey Dress in Black
The LBD Audrey Dress in lace has been inspired by the iconic actress Audrey Hepburn. The Audrey dress has been designed to fit & flatter the female form. This delicately designed dress is incredibly feminine, and frames the figure ever so well.
The beautiful floral black lace with nude underlay is new for SS15 from LBD. The design creates a nice twist on the original LBD Audrey dress.
Opt for Breakfast at Tiffany's chic and complete the look with a sleek up-do. -Team LBD
The LBD Carrie Dress in Black
The LBD Carrie Dress is the ultimate sparkly little black party dress inspired by the one and only Carrie Bradshaw from Sex & The City! I was so excited to wear this dress because of the fairytale feel behind the dress, you feel so pretty wearing it!
This dress is fun, flirty and feminine! I felt very much like the Black Swan in this dress due to the ballerina tulle netted skirt.
The Carrie Dress is perfect for petites, just pair with sky-high black peep-toe heels to elongate your pins. Team LBD
I teamed each dress with my favourite pair of sparkly Carvela shoes!
Makeup I opted for darkened contoured eyes and a browny rouge lipstick 🙂
---
Overall the dresses from Little Black Dress have inspired me so much. Personally it's the cut and tailoring of a dress which makes it fit perfectly, each one of these dresses is highly flattering and come with an invisible zip which is important especially for dark dresses.
The dresses remind me of the sophisticated days of Chanel, each classy, elegant and beautiful. Wearing a dress from Little Black Dress really DOES make you feel like a million dollars 🙂 I'm so so impressed.
Versatile, flattering and synonymous with timeless style, to this day the LBD remains a girl's best friend. It's this sentiment that inspired us to launch The Little Black Dress Collection, a new premium fashion brand and collection of luxury LBDs that combines our namesake with contemporary design, sumptuous fabrics and unexpected detailing
I hope you enjoyed reading my review. Beautiful company, friendly team, and superb designs.
Laura xo 🙂