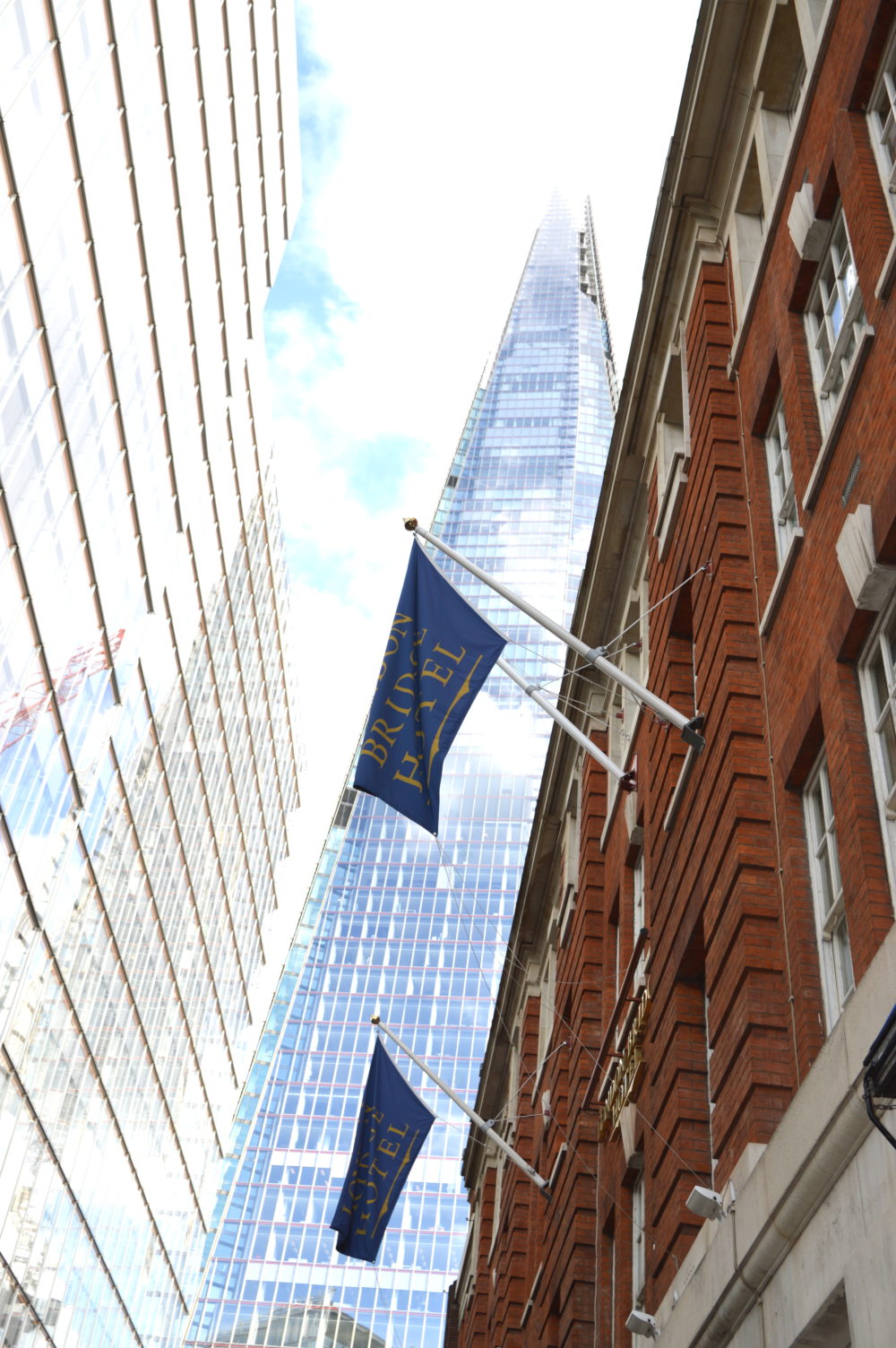 London Bridge Hotel, Cocktails at Aqua Shard & Savini At Criterion
Immerse yourself in historic London with a luxury stay at The London Bridge Hotel situated nearby to The Shard, the impressive 95-storey skyscraper in Southwark. The hotel opened in 1998 and it has an interesting history, in the 1940's the original building was used as a Wartime telephone exchange and dates back to 1916.
The hotel offers a luxurious yet homely feel, similar to it's sister hotel Kensington House Hotel. The modern vibrant artwork in the reception area offers a colourful modern twist!
Staying in a historic hotel set in a prime location really makes your London stay special.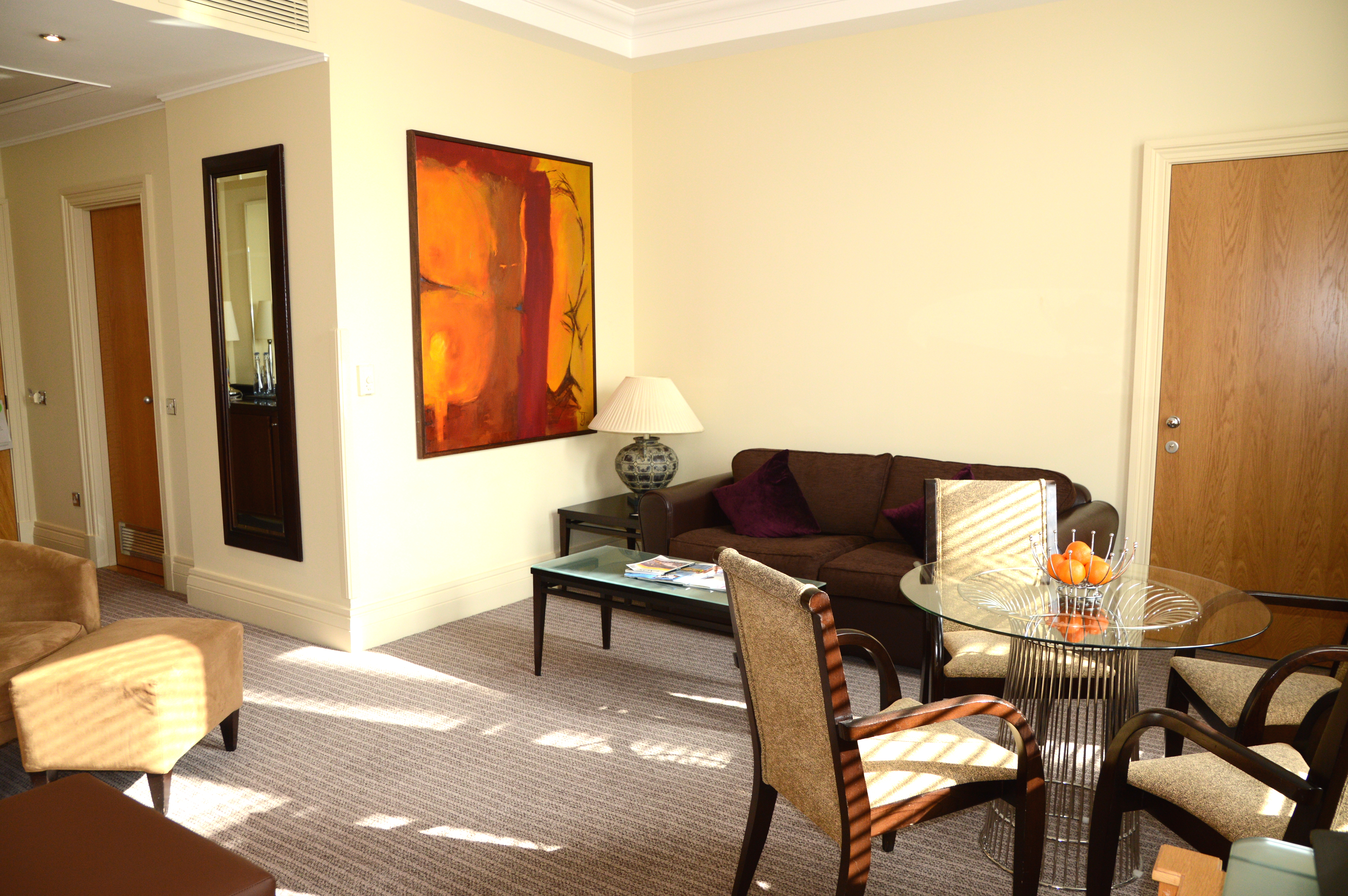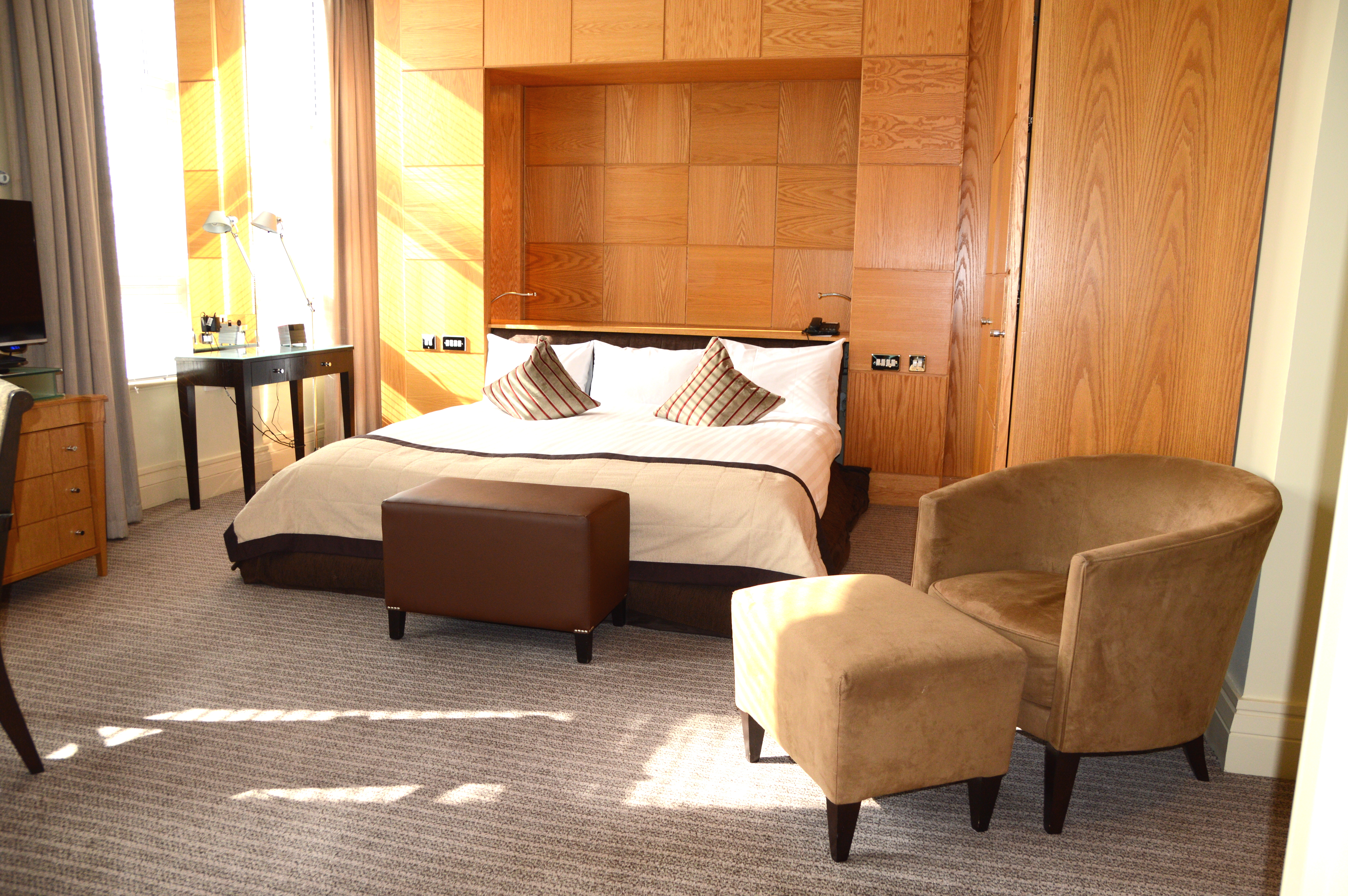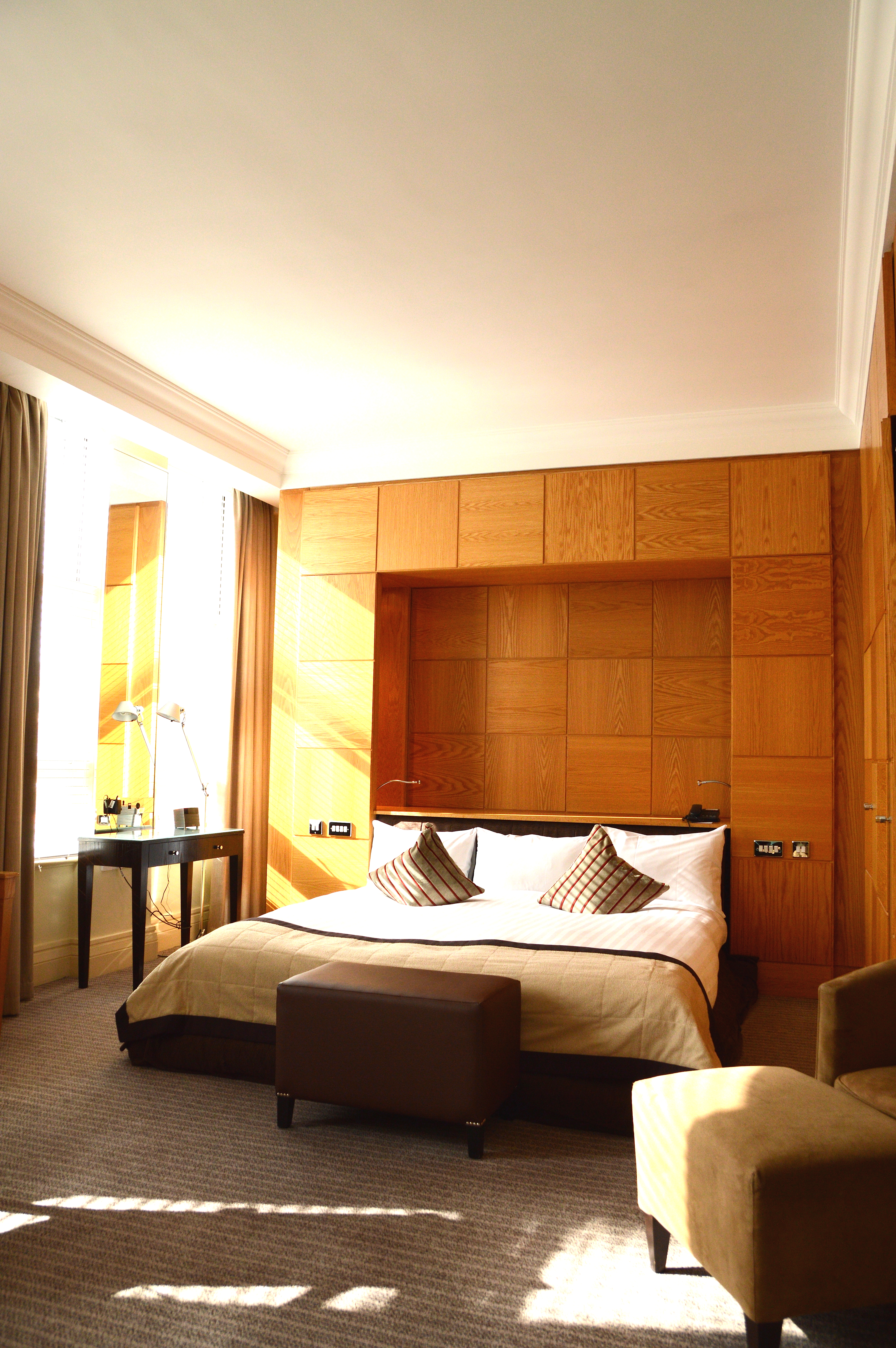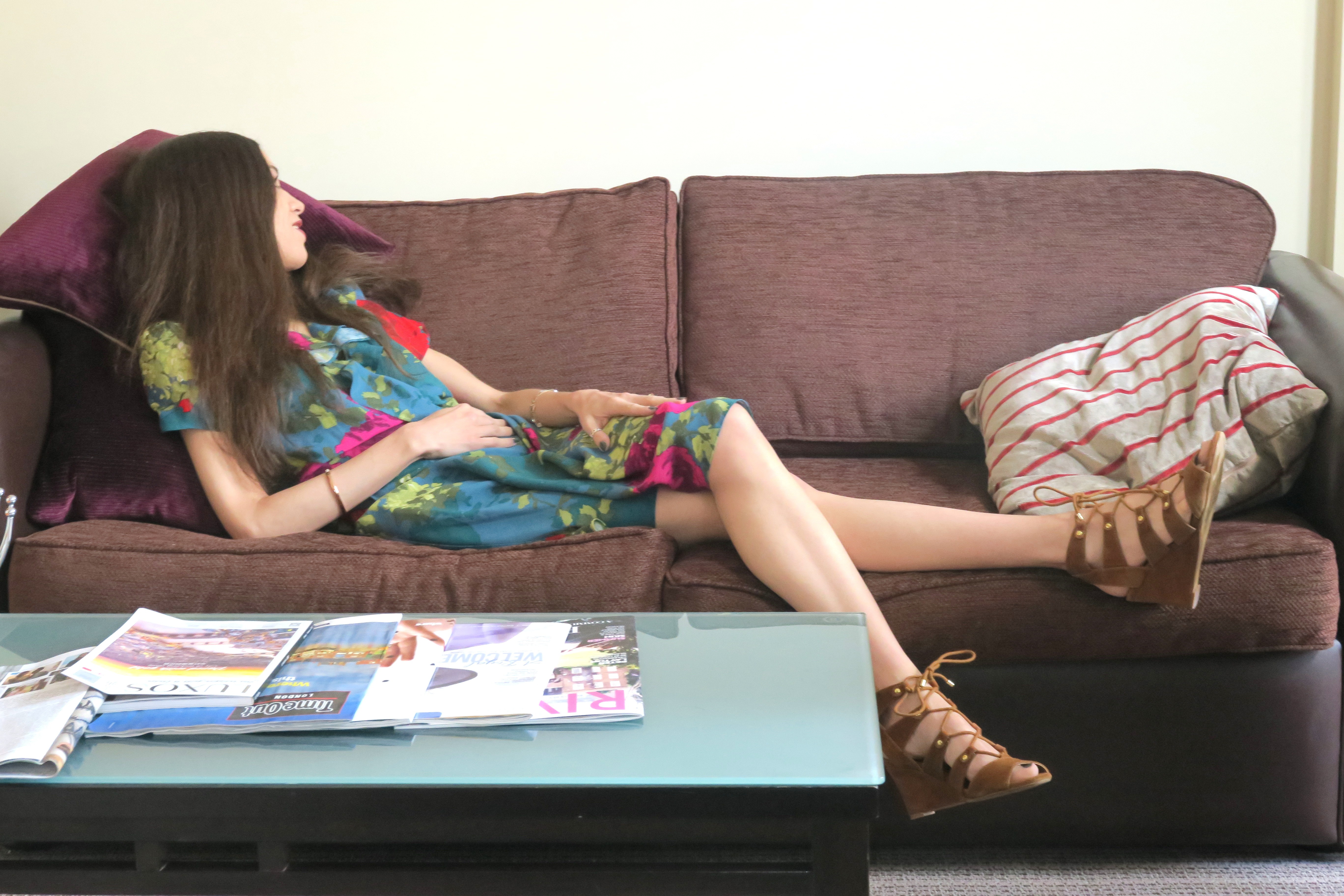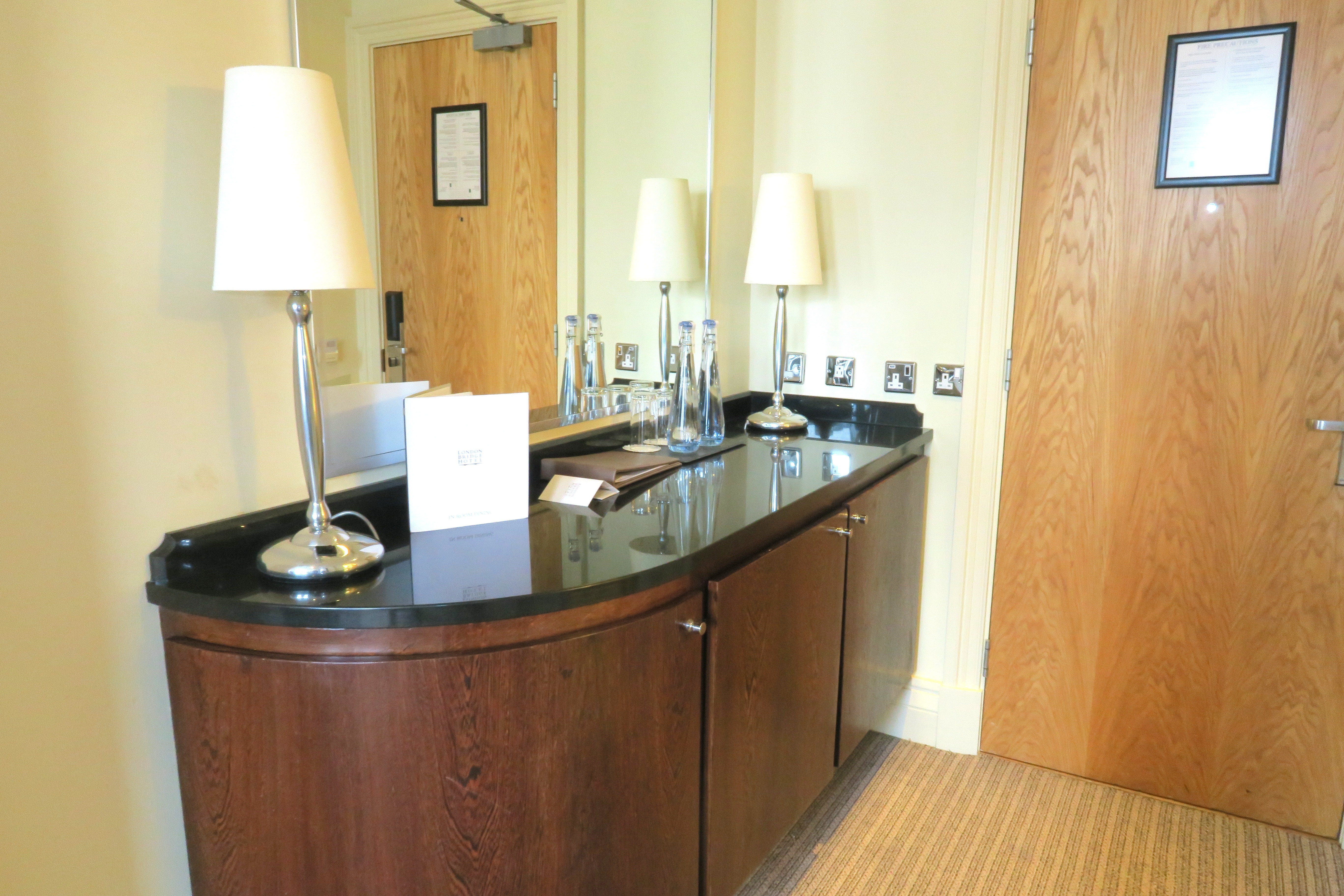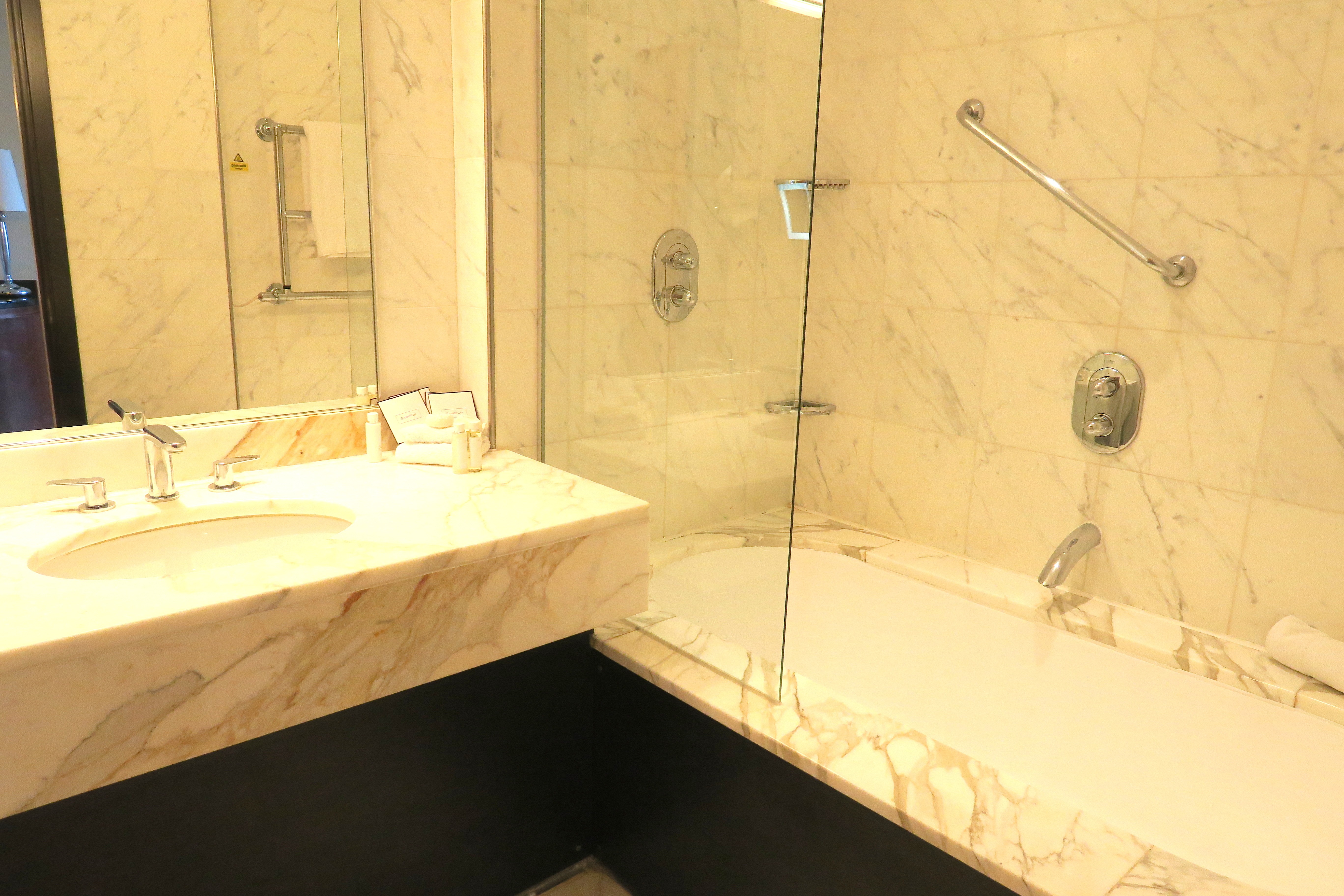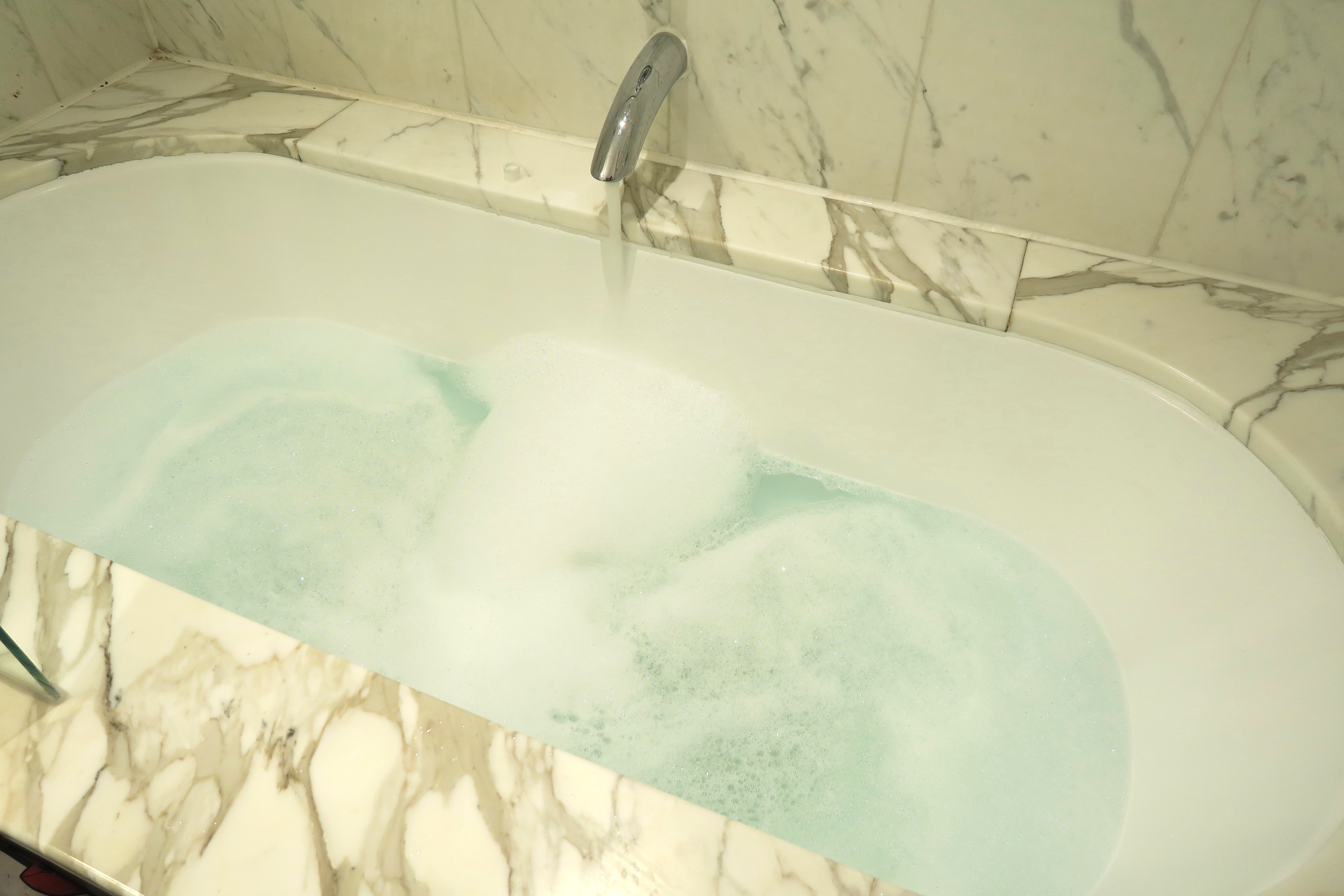 Our spacious Studio Suite offered a home from home feel and came with its own lounge area, sofa bed and dining space. Staying in one of the hotels Studio Suites really is the perfect way to enjoy London living at its very finest.
It was great sitting back and relaxing in our very own lounge area and breakfast from the comfort of our own room at the dining table.
The suite also comes with its own coffee and bar area, perfect for a pre dinner drink.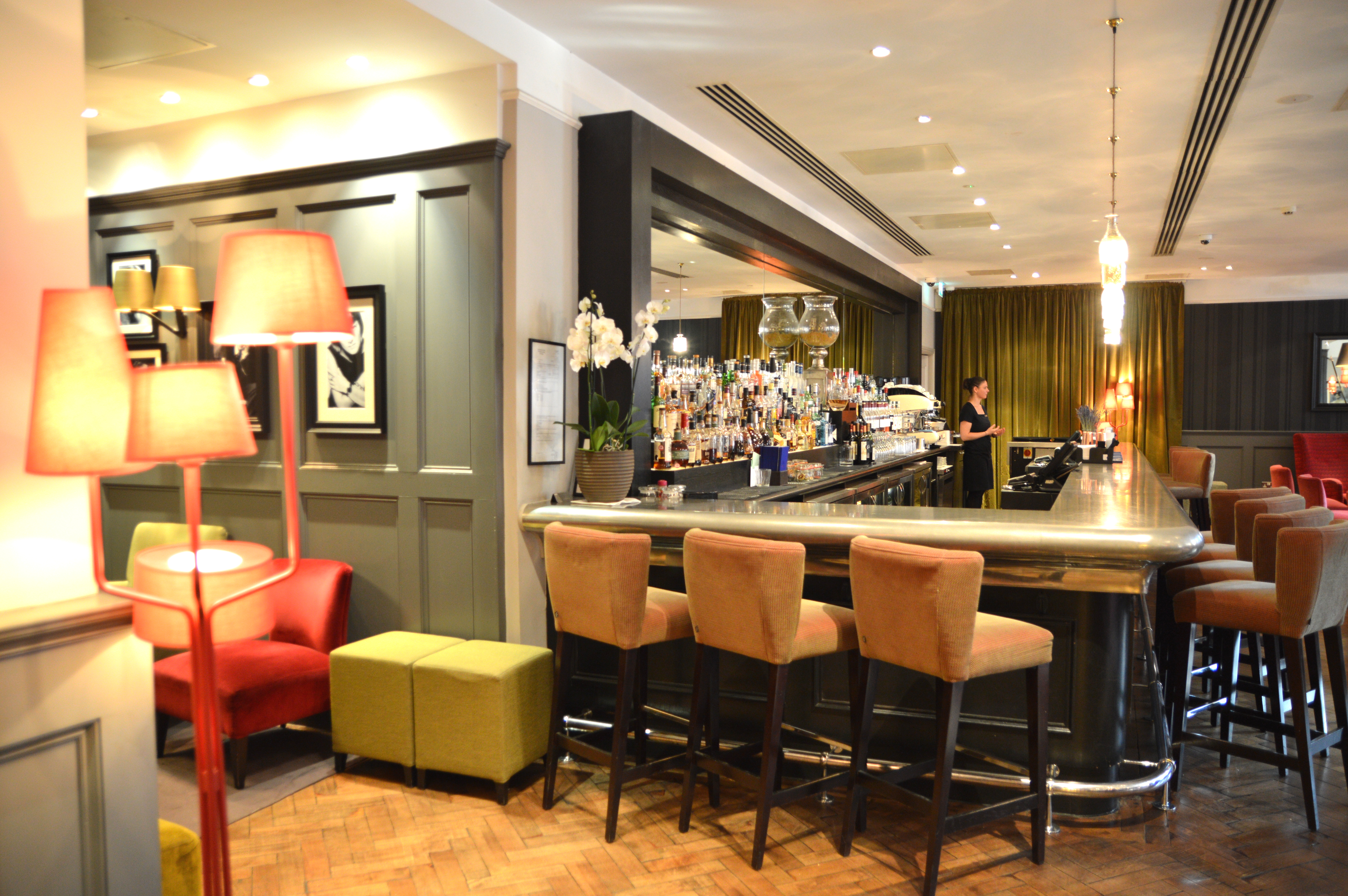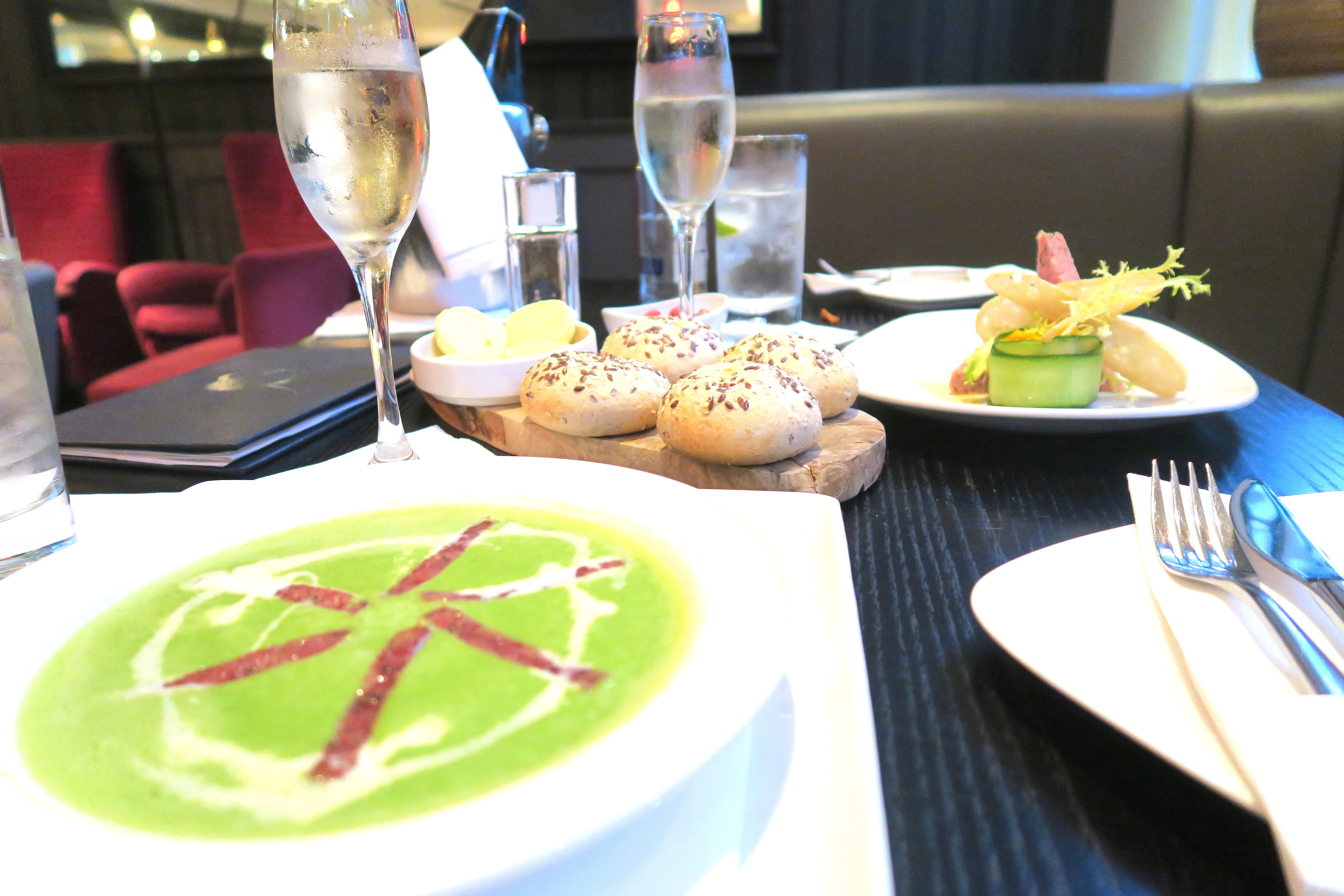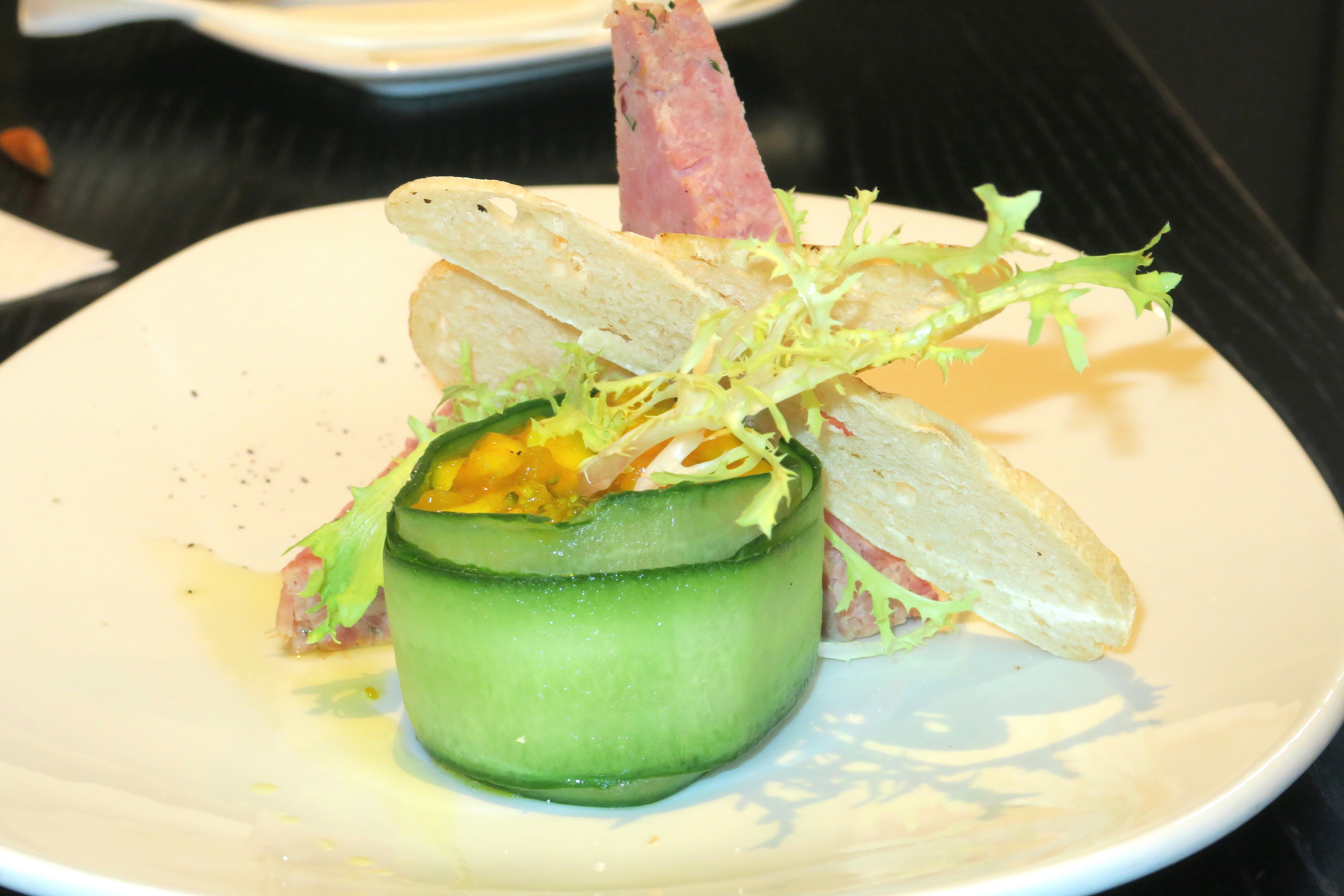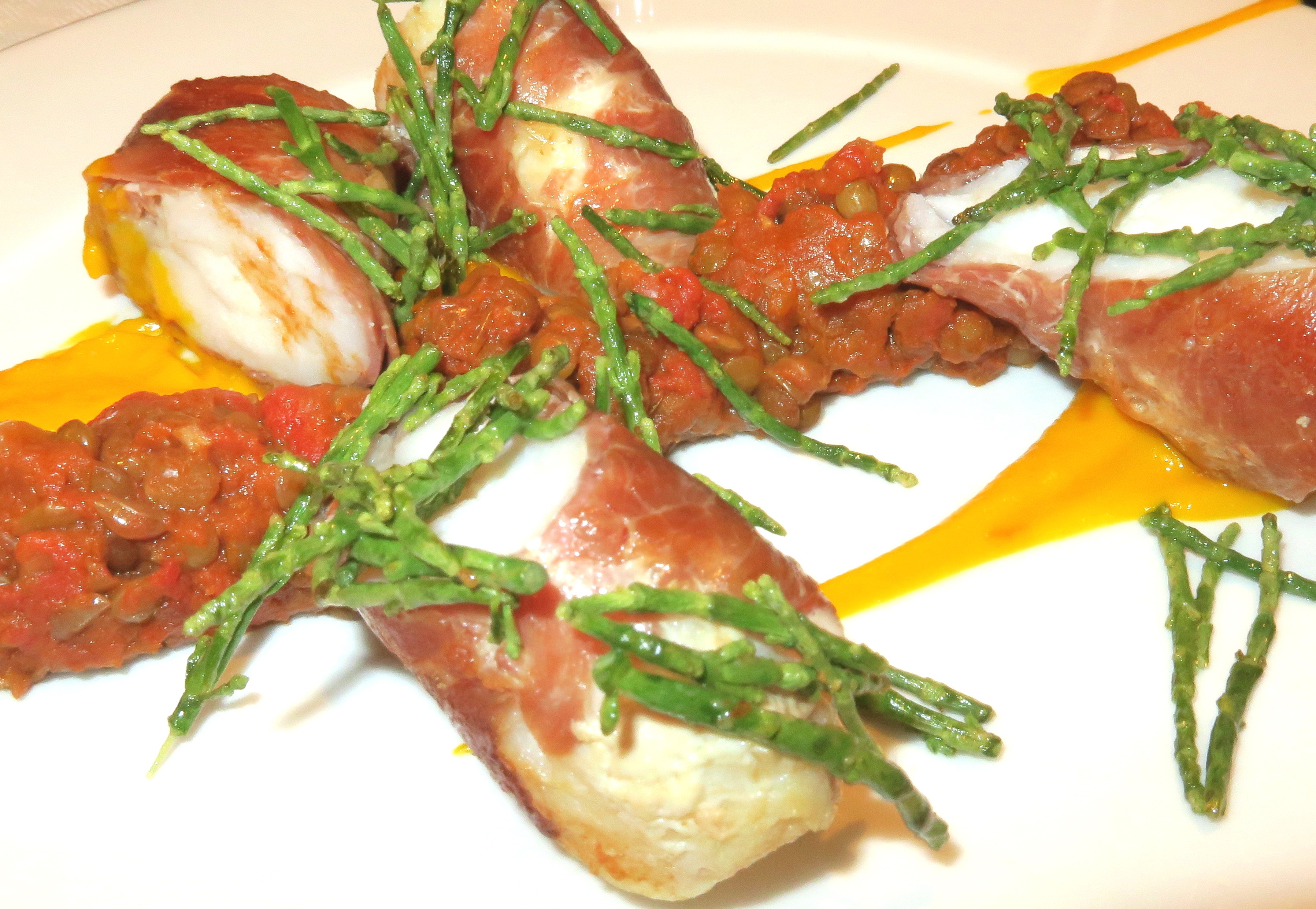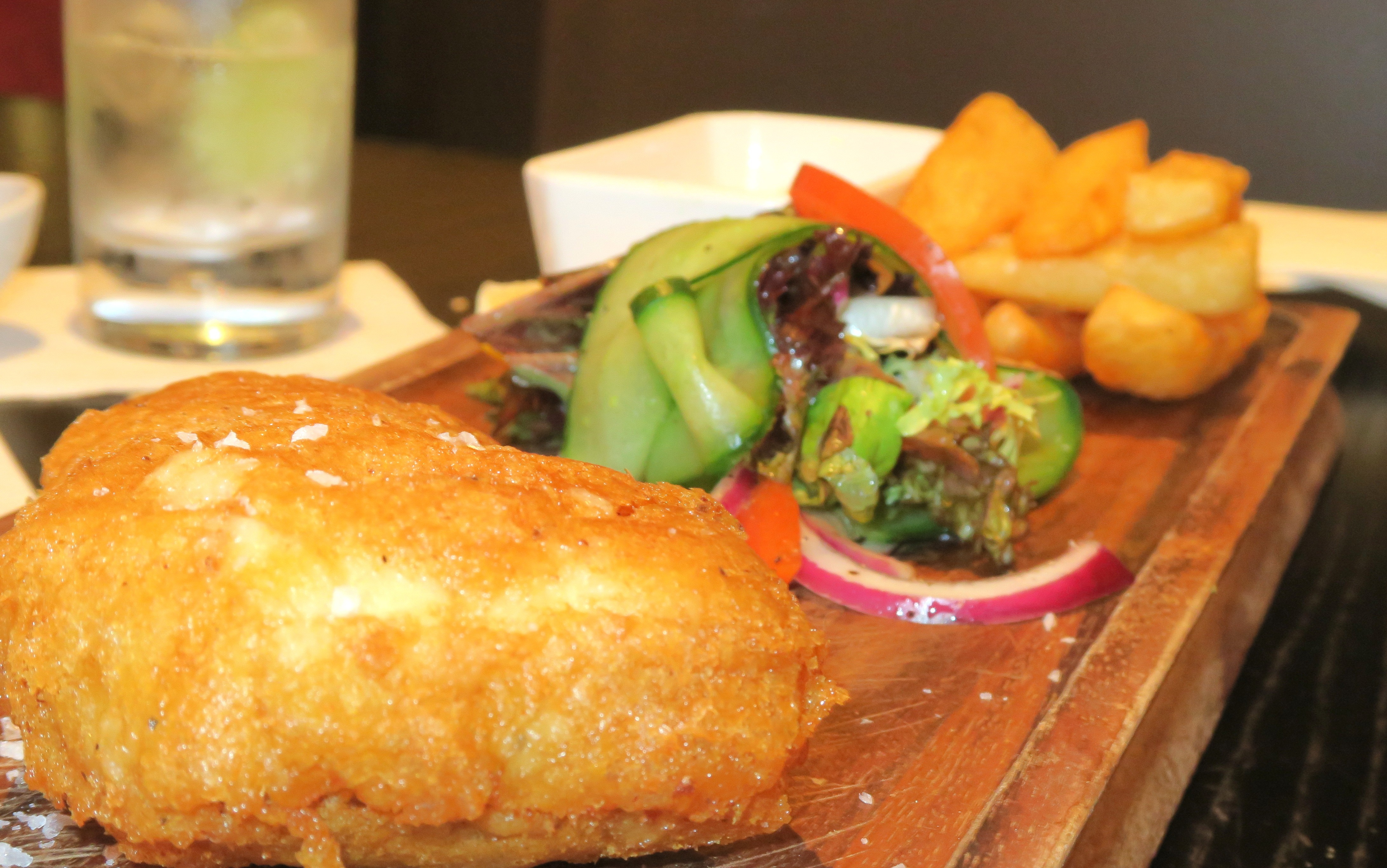 Dining at Quarter Bar
Enjoying a dining experience at The Quarter Bar & Lounge was impressive with its fresh food and contemporary atmosphere.
For starters I chose the Pea & Ham soup and opted for the Parma Ham Wrapped Monkfish, Jonathan chose the Pigs Hock Terrine and Freshly Battered Cod and Chips.
The food was fresh, tasty and beautifully presented, I was particularly impressed with the Pea & Ham soup, it was so moorish.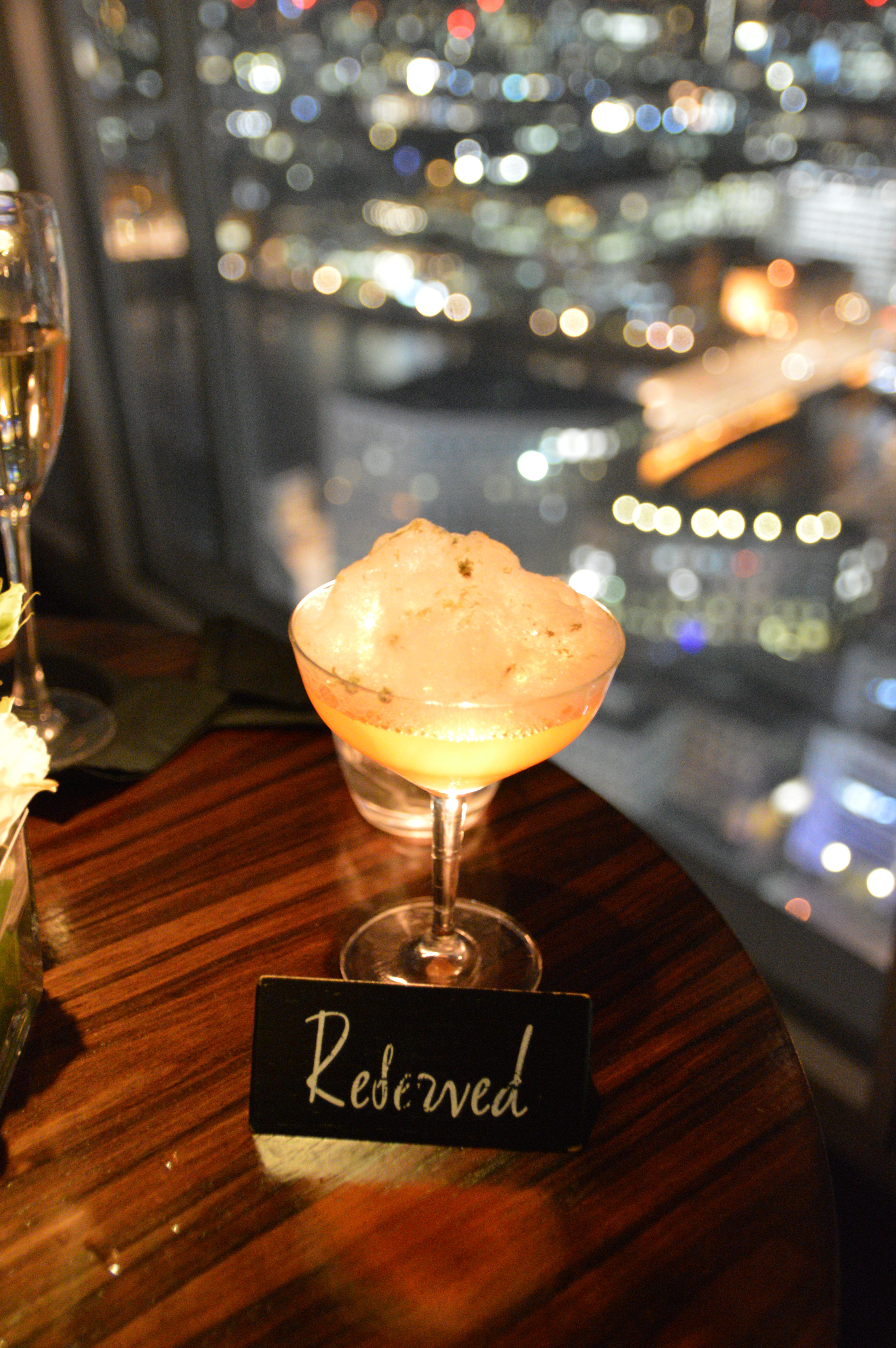 Cocktails at Aqua Shard
With Aqua Shard just around the corner it's a must visit when staying in London Bridge, delicious cocktails and an incredible view. We had the pleasure of reviewing the 'Wind Up Wind Down cocktails' created by head mixologist Luca Missaglia.
The 'Wind Up' cocktails are set to rejuvenate, invigorate and revitalise, whilst the 'Wind Down' drink options are set to soothe, relax and unwind.
We were greeted with a phenomenal hospitality at Aqua Shard from start to finish greeted with a bottle of 'French Water' upon arrival, champagne! It was fantastic chatting to Luca & also being greeted by management and having a private tour of The Shard.
The cocktails were incredible, we savoured Kick Start combining Don Julio tequila with smoky chipotle syrup and punchy chilli chutney & Caribbean Colada containing Arak, Pineapple and Honey flavours.
We then sampled Lavender and Lime containing Cocchi Americano, Arak, and maraschino followed by Calming Cognac containing camomile, Hennessy and Absinthe 'air' infused bubbles.
Kick Start and Calming Congac were my favourites, the flavours were superbly combined.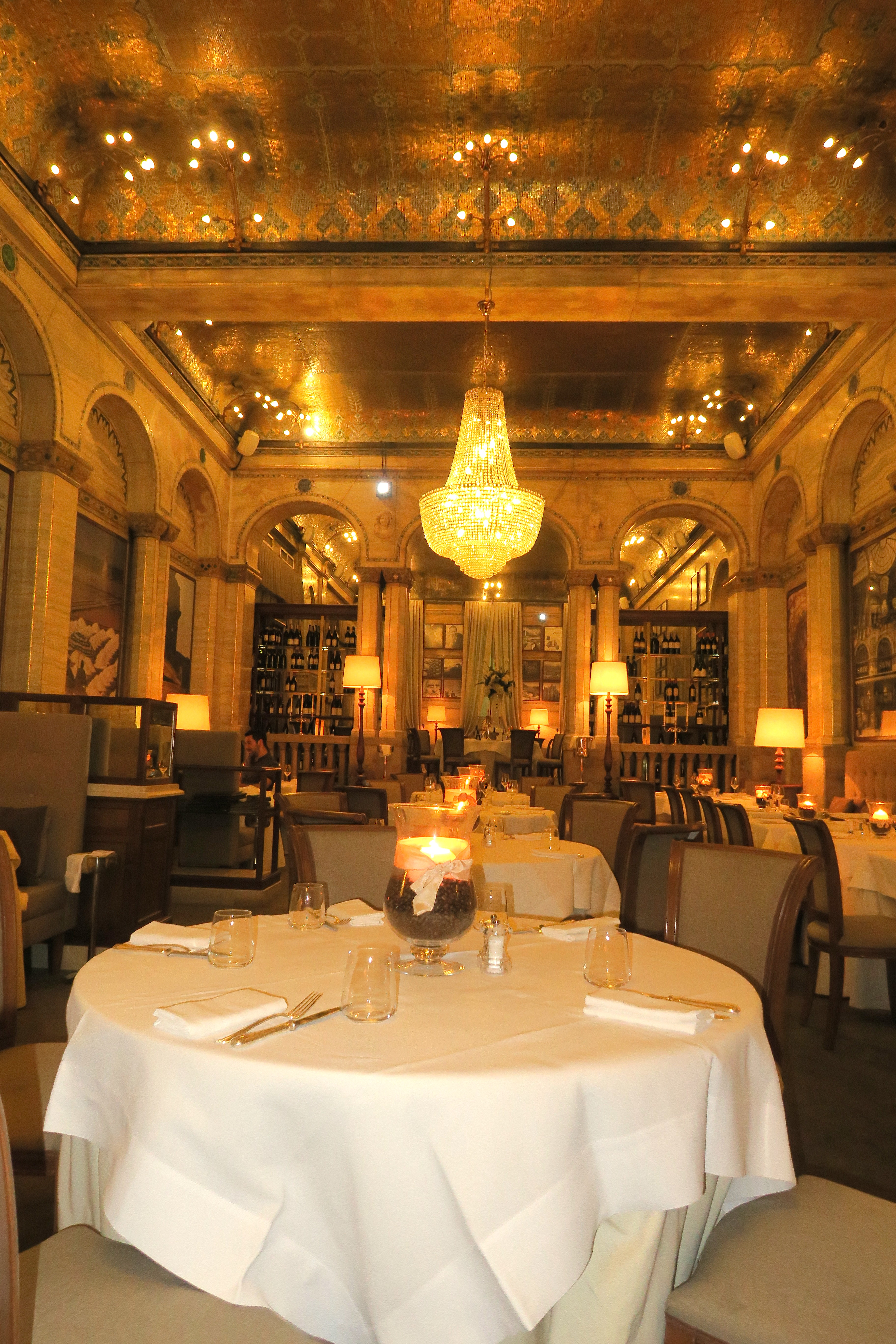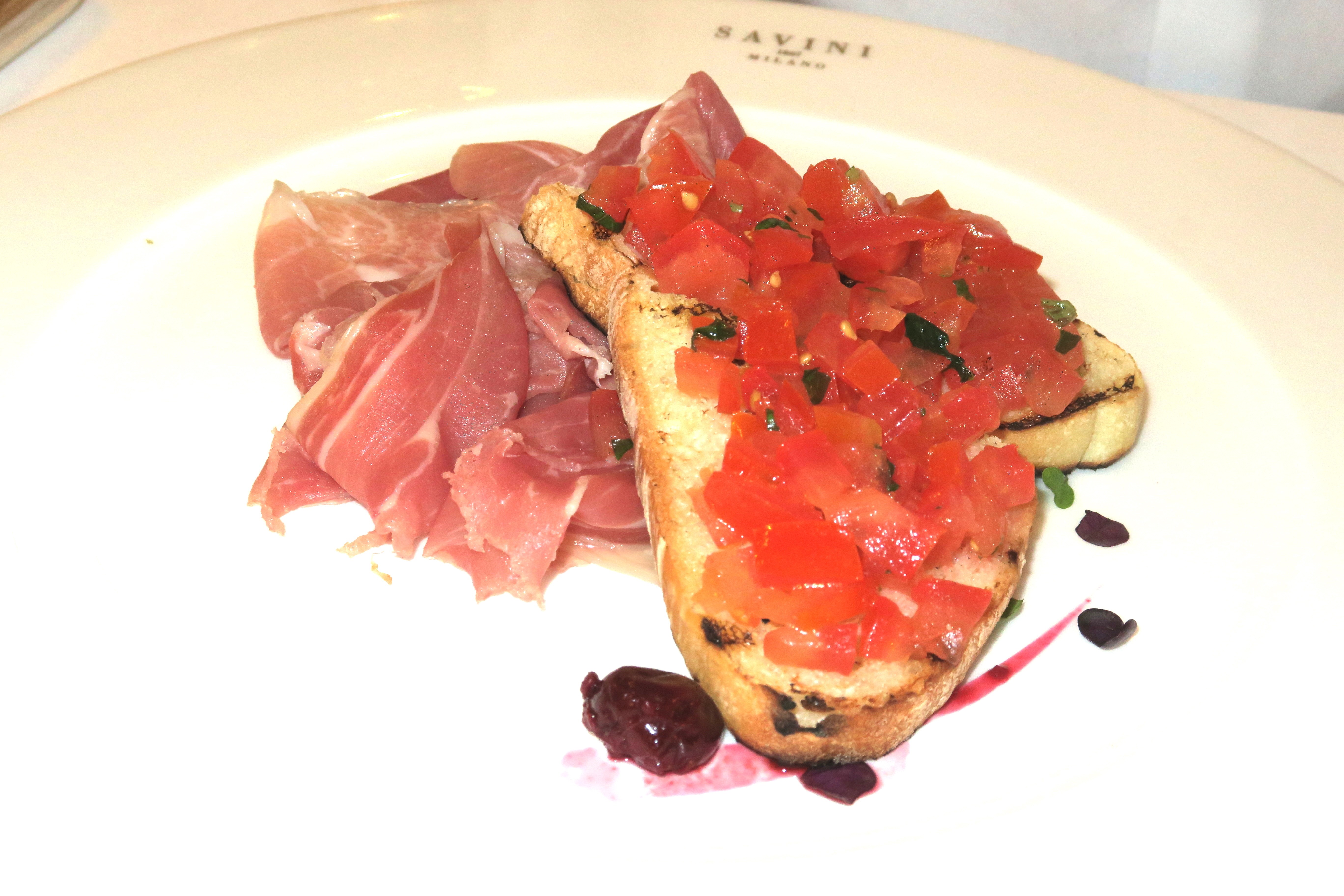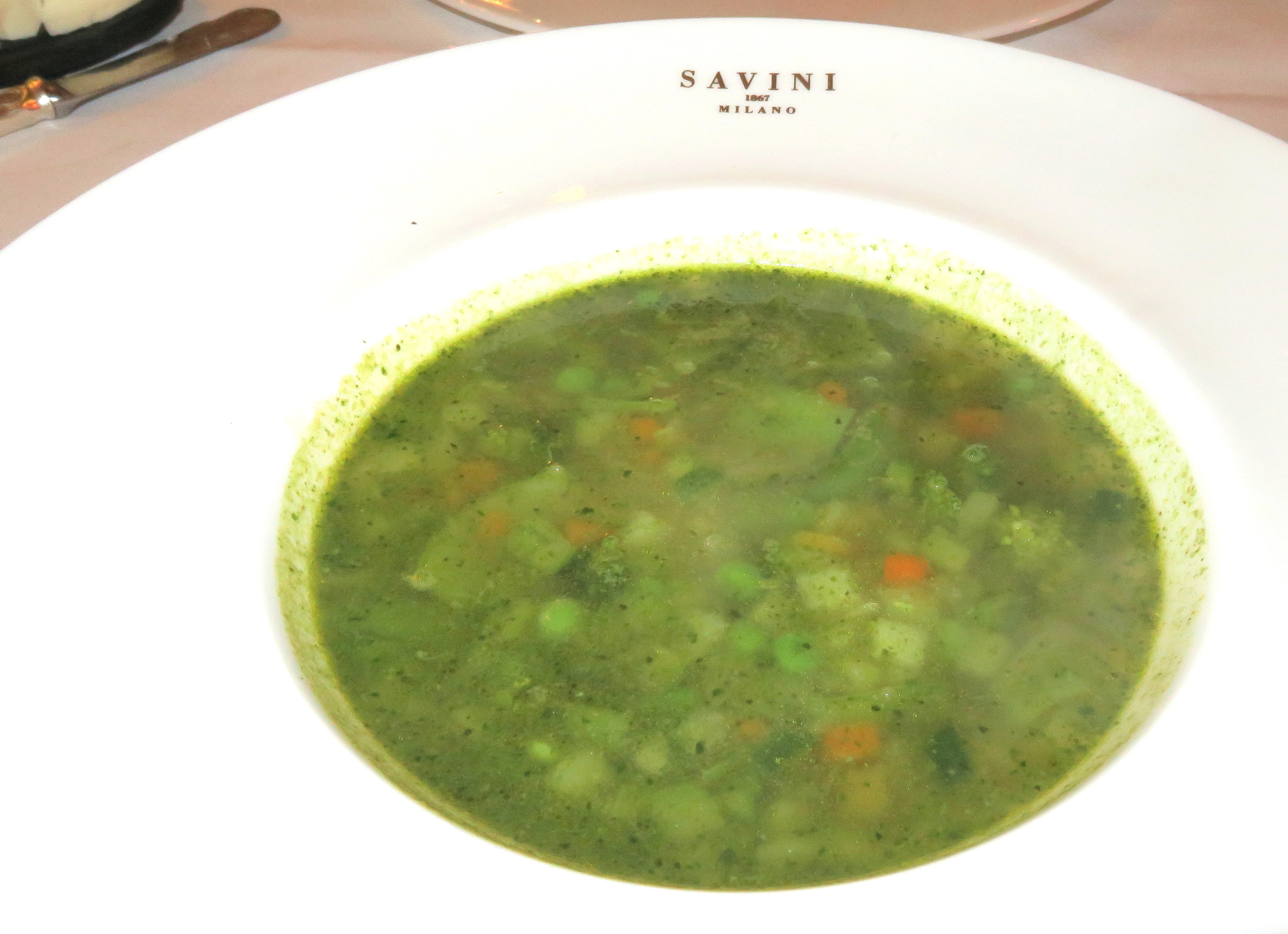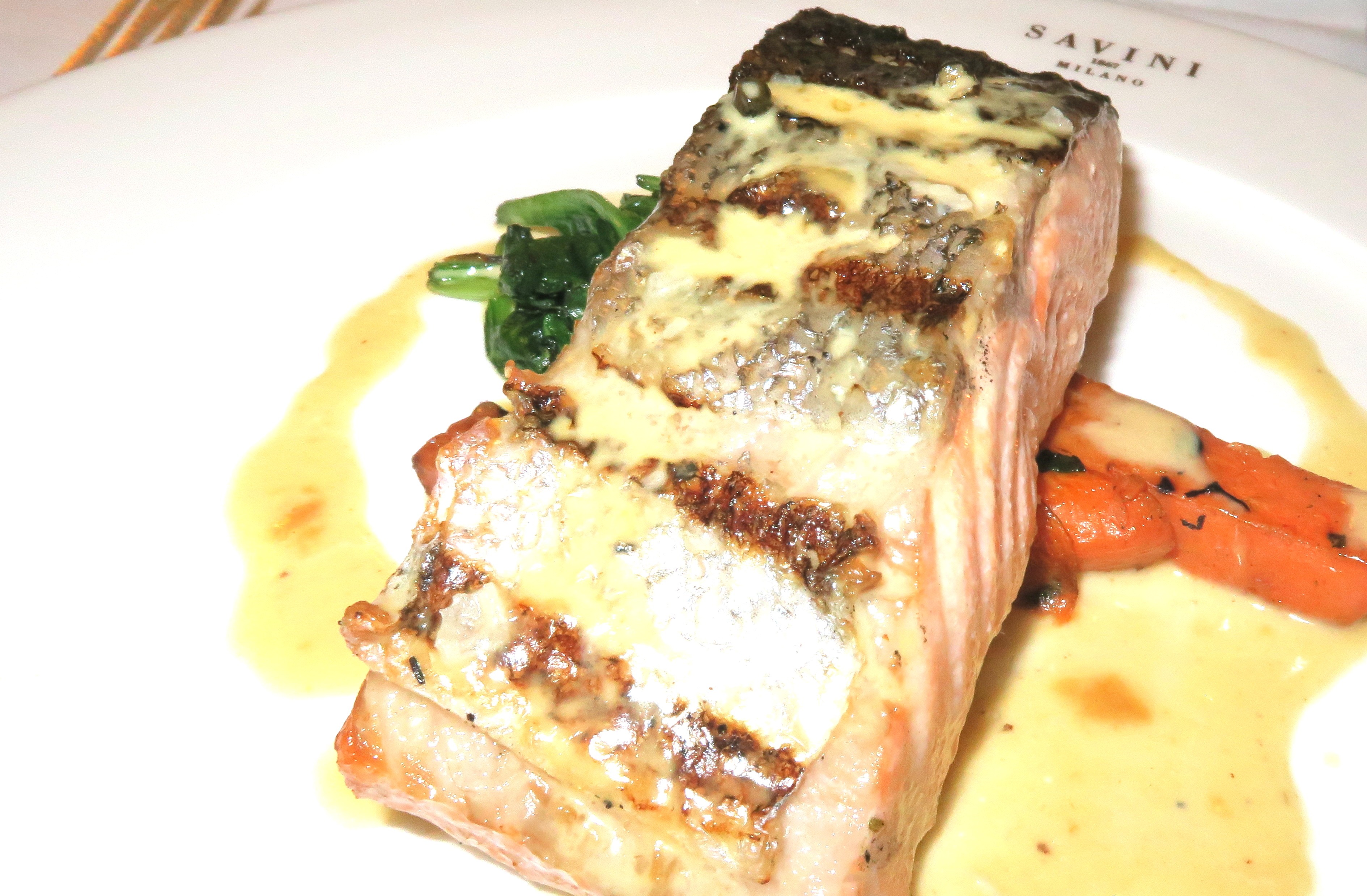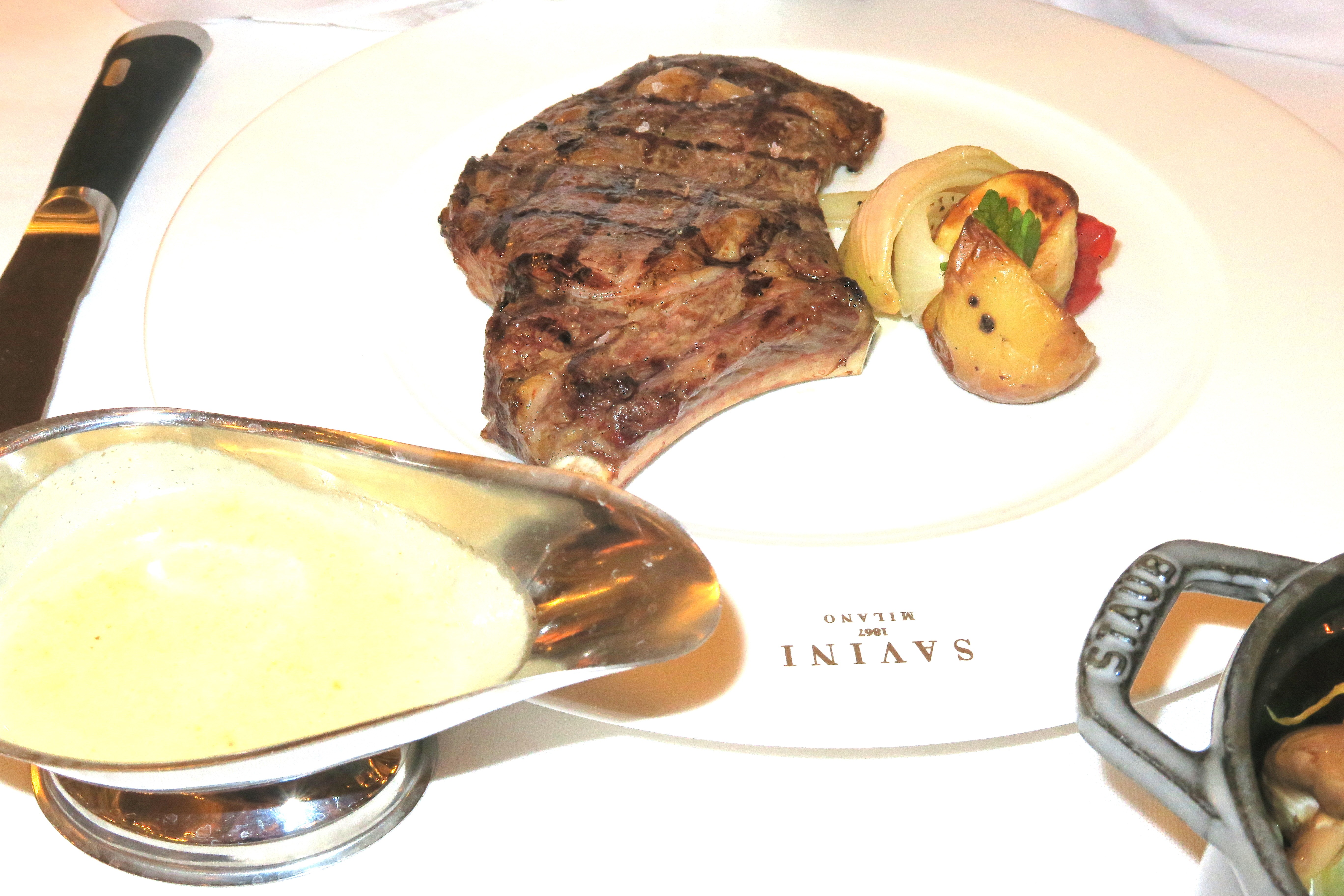 Dining at Savini At Criterion
During any London visit, visiting a beautiful restaurant is a must do. Dining at the exquisite Grade II-listed Savini At Criterion really was quite the experience. It's situated in the heart of London's Piccadilly Circus.
Against a backdrop of timeless opulence designed by Royal Albert Hall architect Thomas Verity in 1873, this neo-Byzantine dining room and bar, with its fabulous gold ceiling and marble columns, now presents guests with a menu of authentic Italian dishes prepared with the finest seasonal ingredients. -Savini At Criterion
The dining experience here was incredible, the backdrop was magnificent and you couldn't help but look up and gaze in awe at the restaurants stunning chandelier. It was also rather exciting to see actress Helena Bonham Carter sitting nearby!
For starters we tried the Prosciutto di Parma with homemade bruschetta, tomato and basil concassè & Seasonal Vegetable Soup.
For the mains Jonathan enjoyed the Rib Eye Scottish Beef & I opted for the Salmon served with grilled sweet potatoes, green pepper sauce and sliced spinach. Delicious!
For dessert we tried the Tiramisù & Milk chocolate mousse with coconut enjoyed with a Frangelico on ice.
The food was beautifully presented and enjoyed our experience from start to finish. I opted to wear a pretty laced peach dress for dinner, this is the Peach Scallop Lace Bodycon Dress from Jane Norman.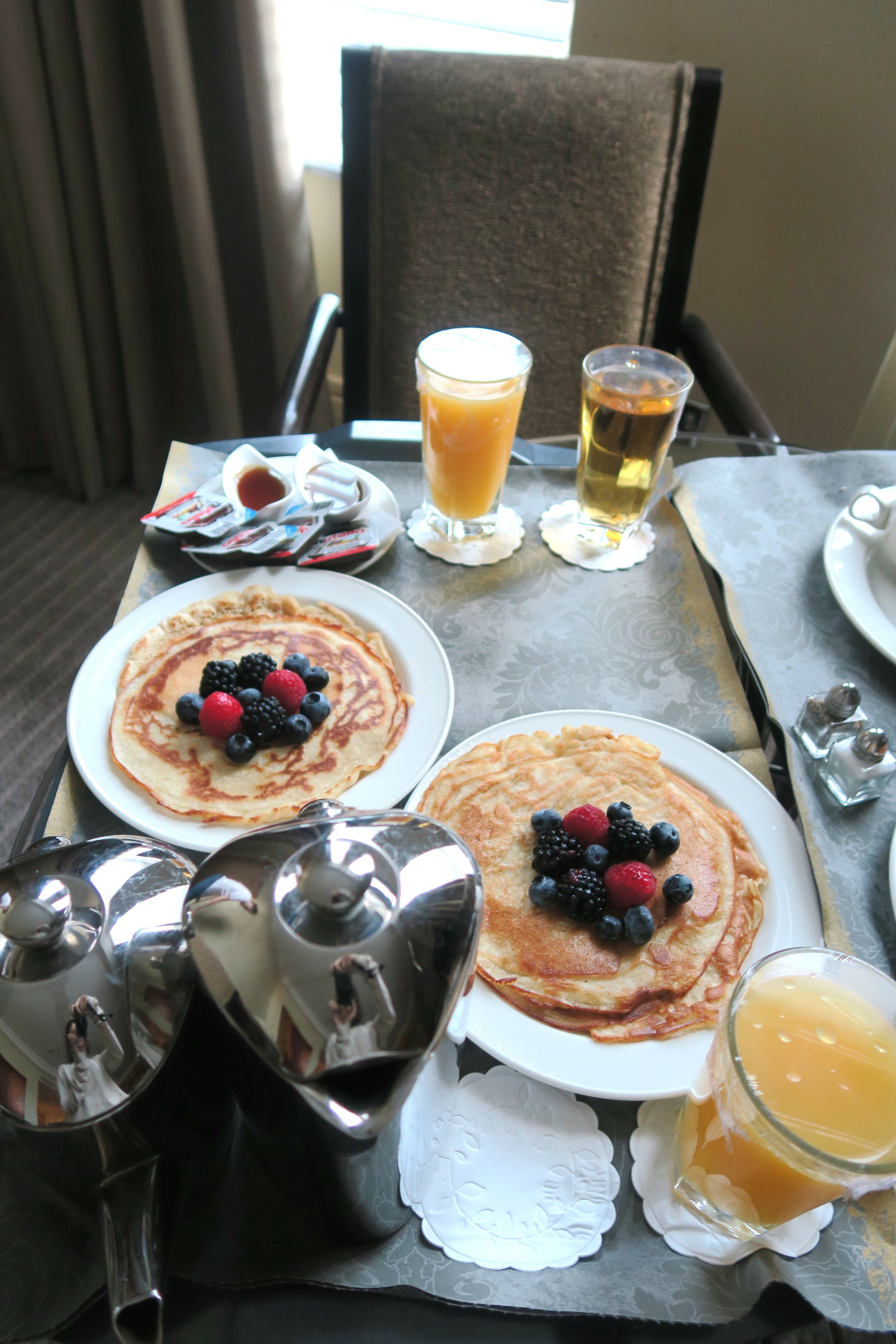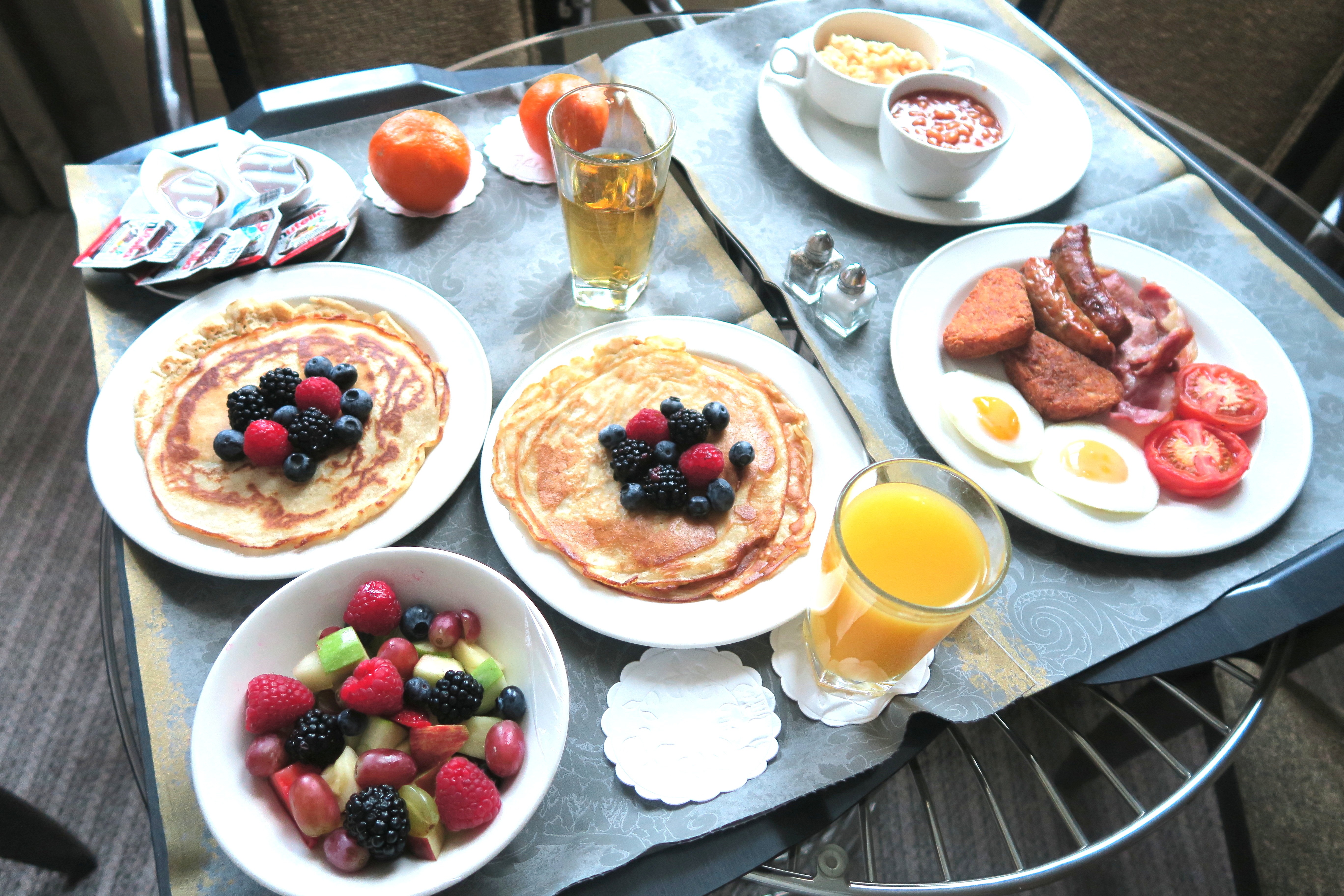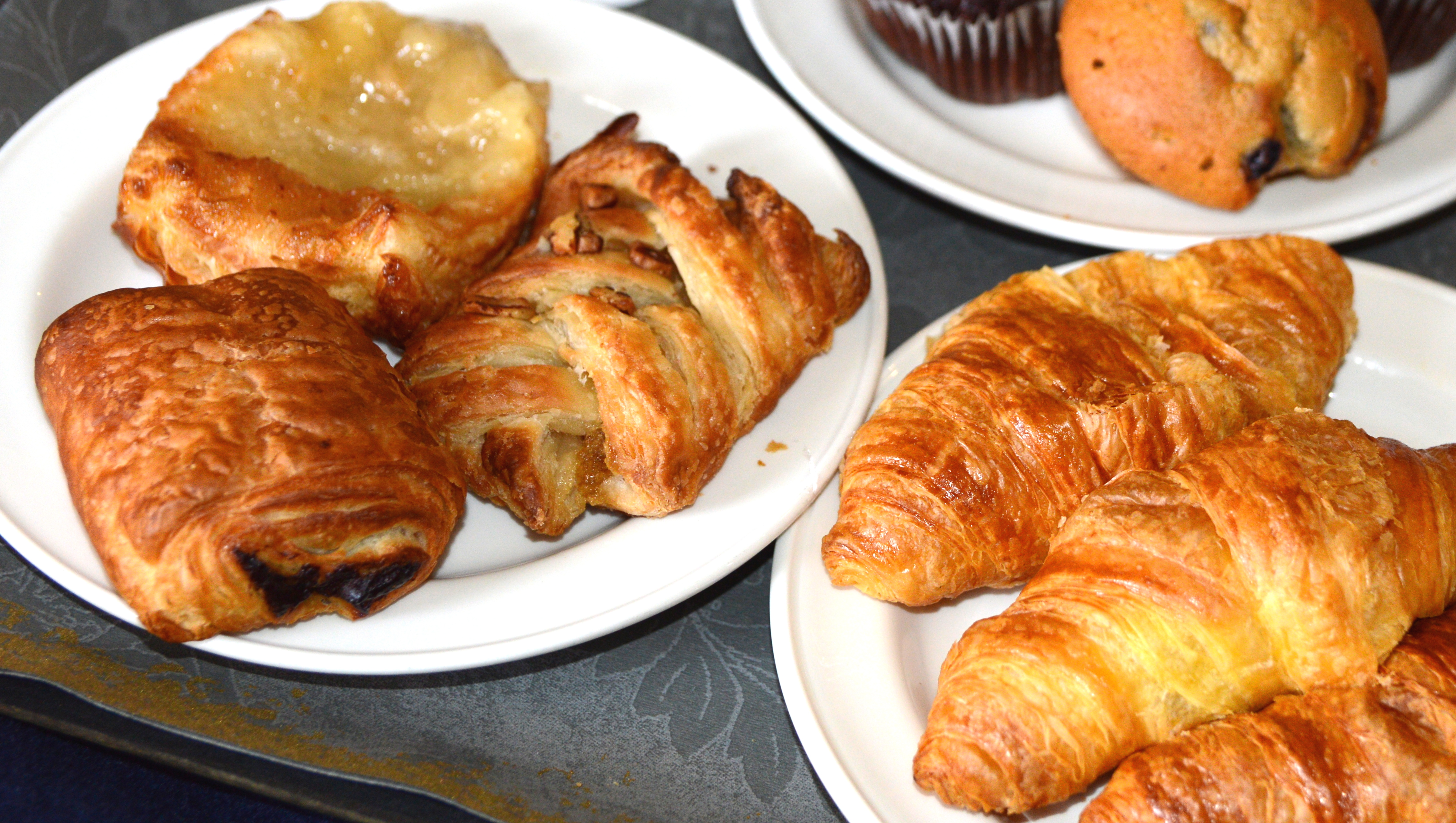 Breakfast in our Suite
Enjoying the hotels delicious breakfast in the comfort of our hotel suite was such a pleasure and a great way to relax in the morning sitting at the table together.
Breakfast was very enjoyable especially the Mixed Berry Pancakes & Maple Syrup which we ordered from the Quarter Bar & Lounge as a special request, perfect to enjoy with a pot of coffee to get you energised for the day!
The Pastries were really stunning, soft, fluffy and buttery, the perfect indulgent treat!
London Bridge Hotel kindly offered us a late check out which was wonderful, enabling us to sit back and relax before travelling home.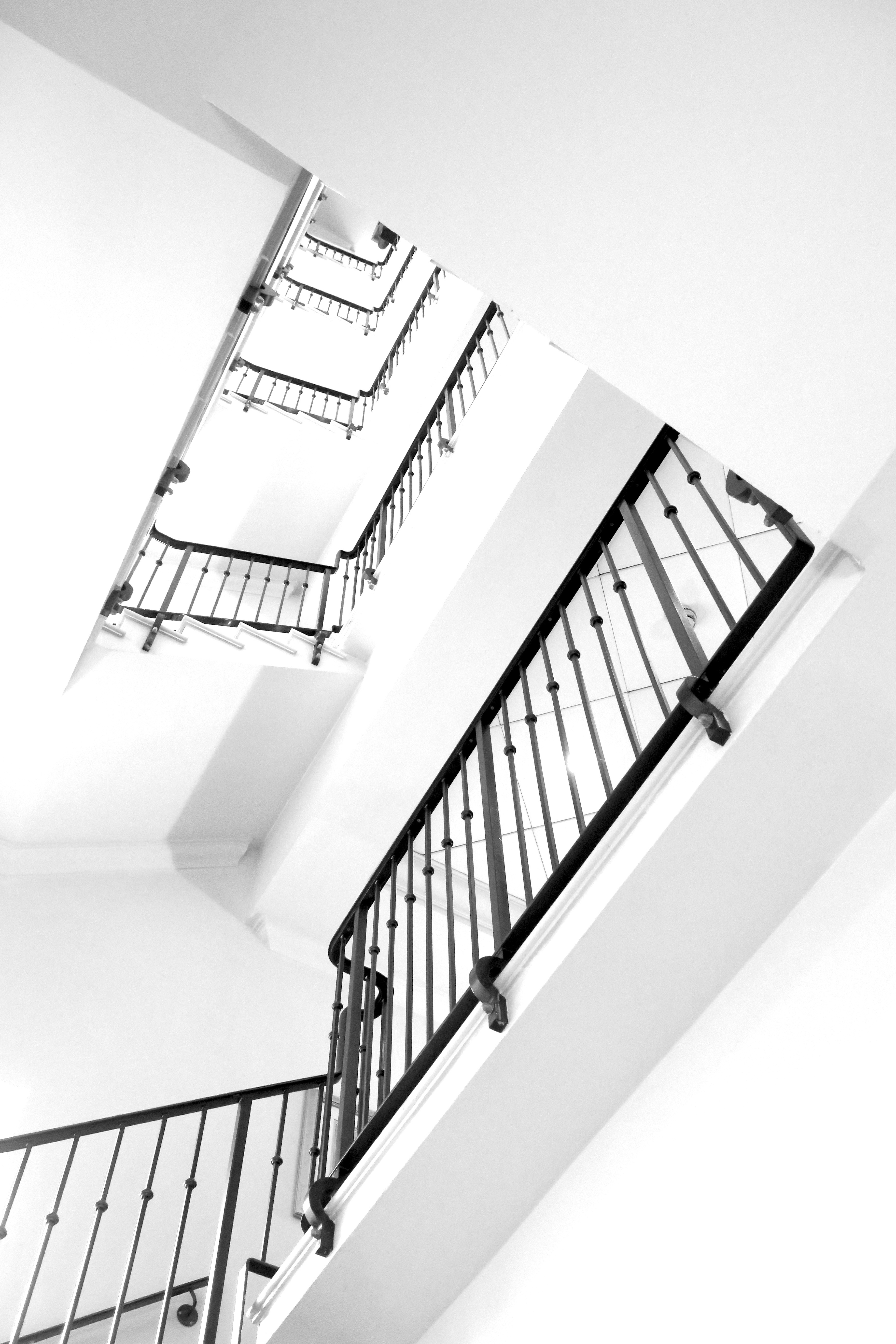 Overall
London Bridge Hotel impressed and the hotel suite was a magical experience, especially enjoying breakfast in the comfort of our room. Dining at the Quarter Bar & Lounge was a pleasure!
Certainly a great hotel to stay in to visit places such as Aqua Shard & easy to get into Central London and dine at places such as Savini At Criterion.
What did you think of London Bridge Hotel, Aqua Shard & Savini At Criterion judging from the photographs? I would love to hear your thoughts!
Thanks ever so much for reading!
Laura xo