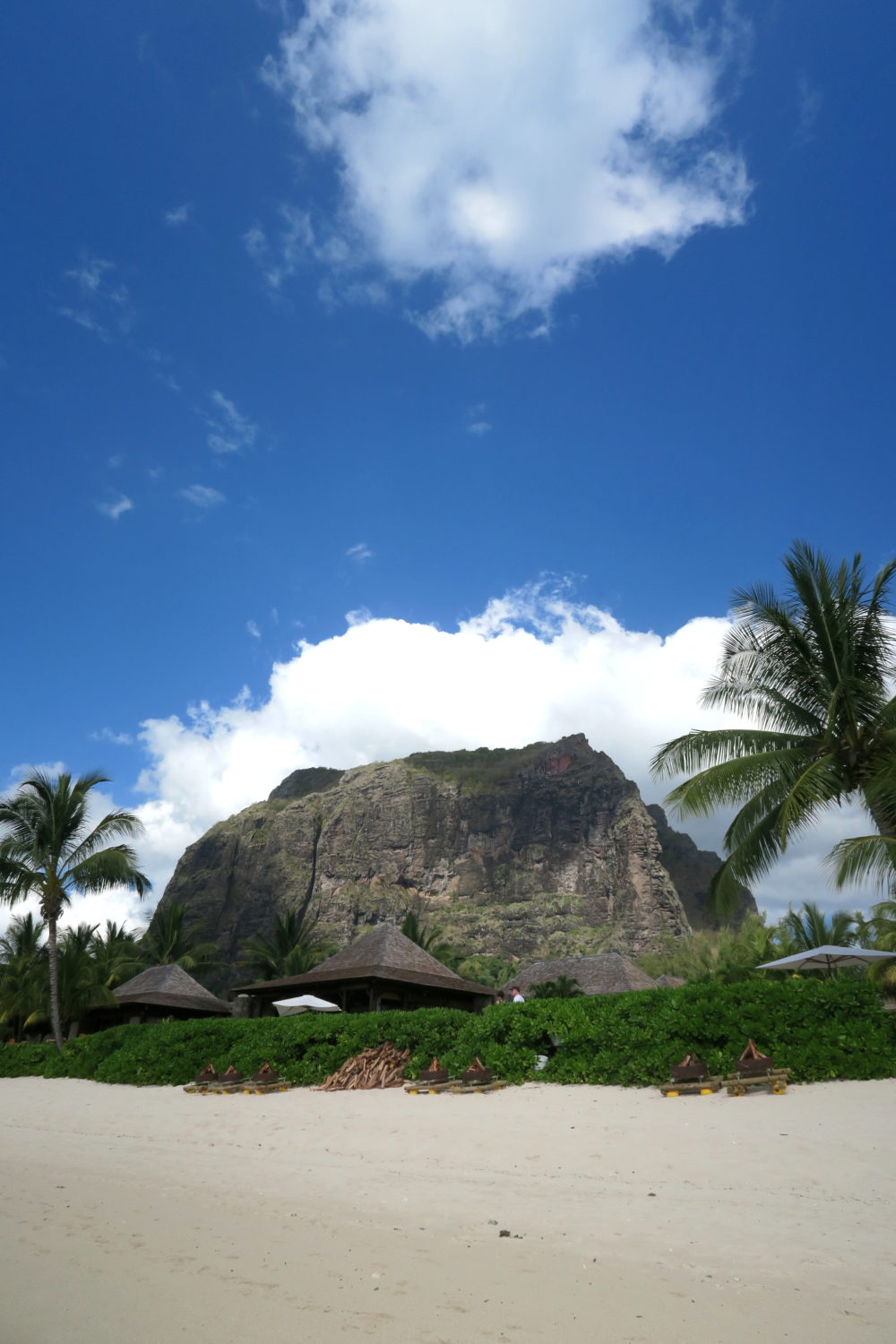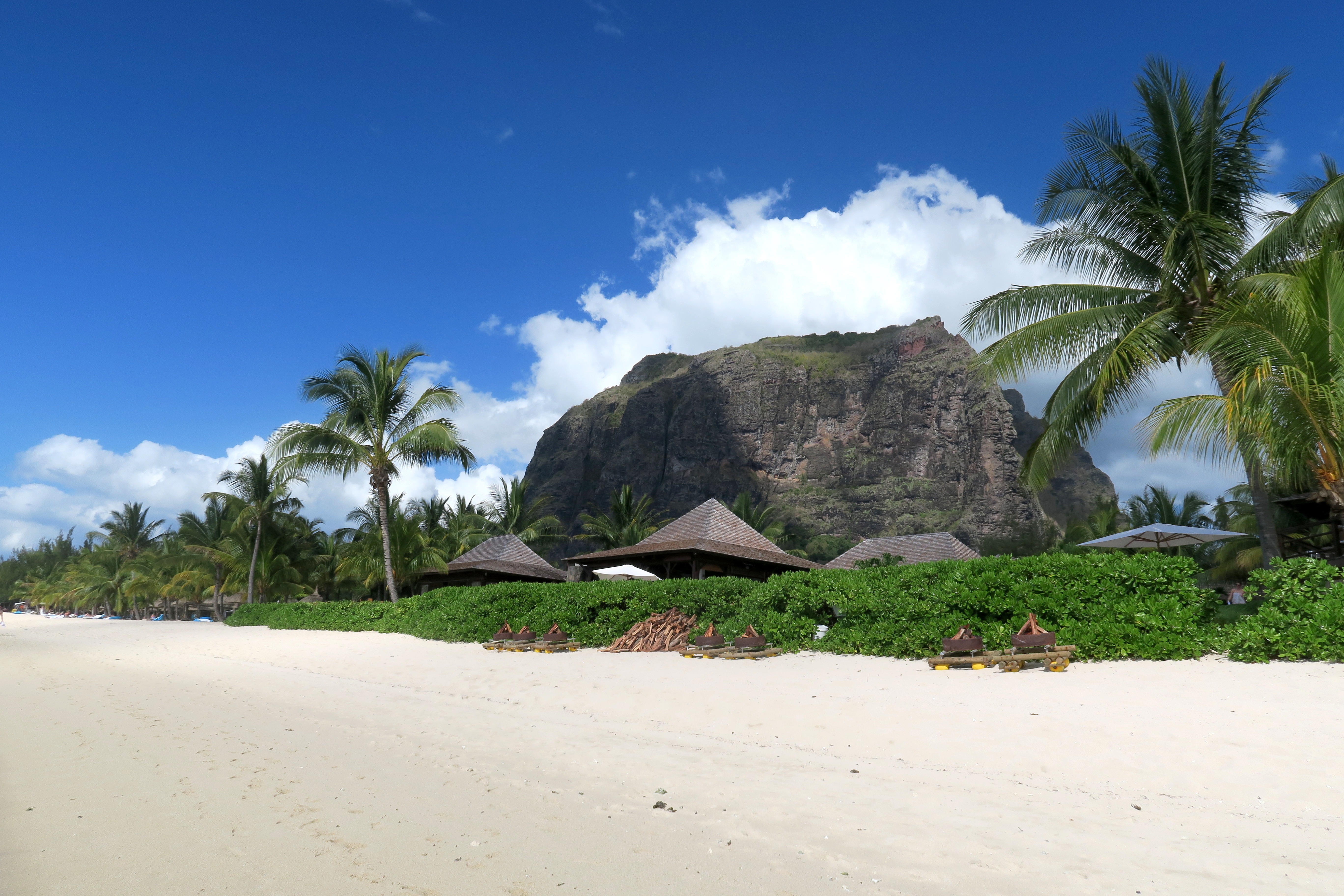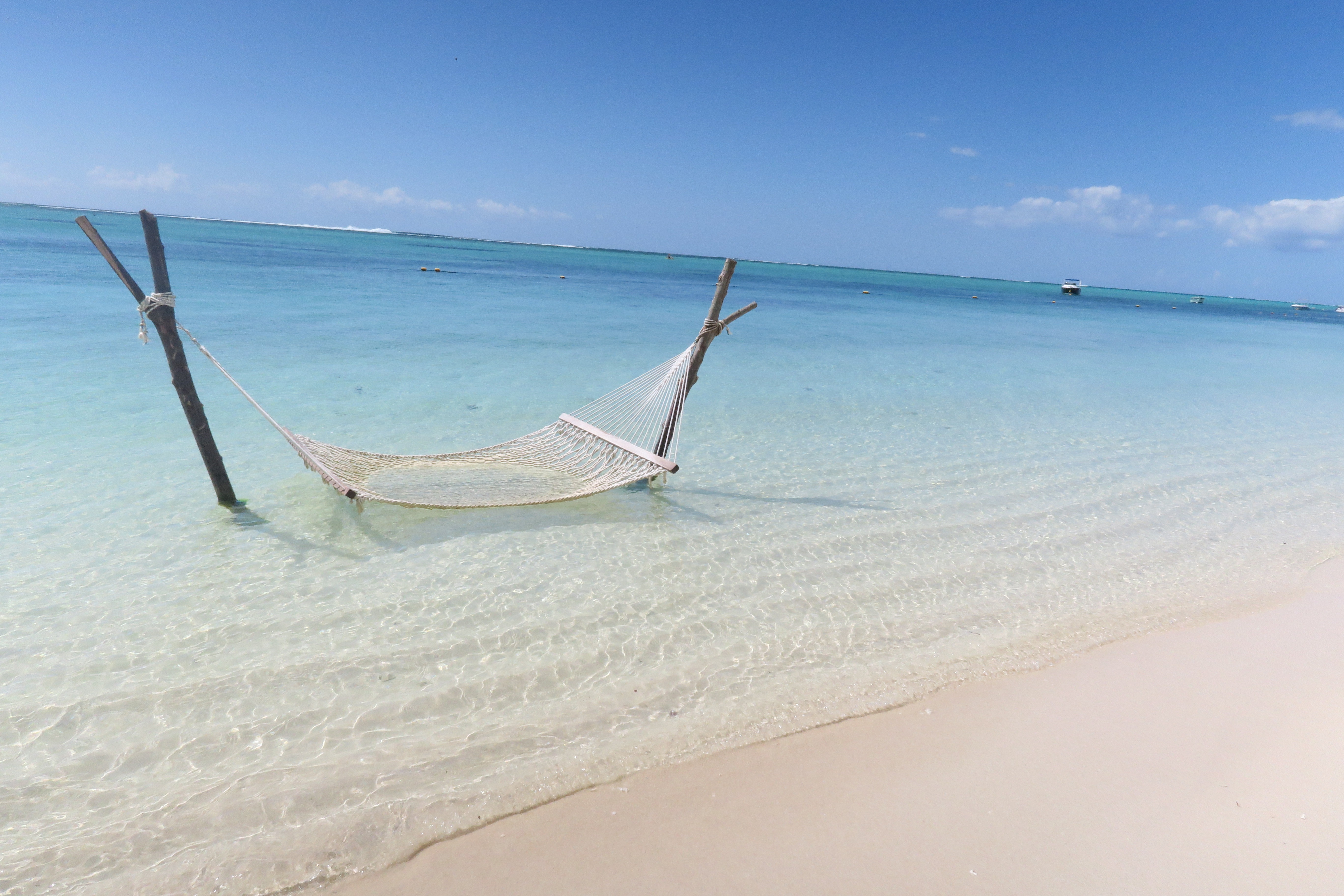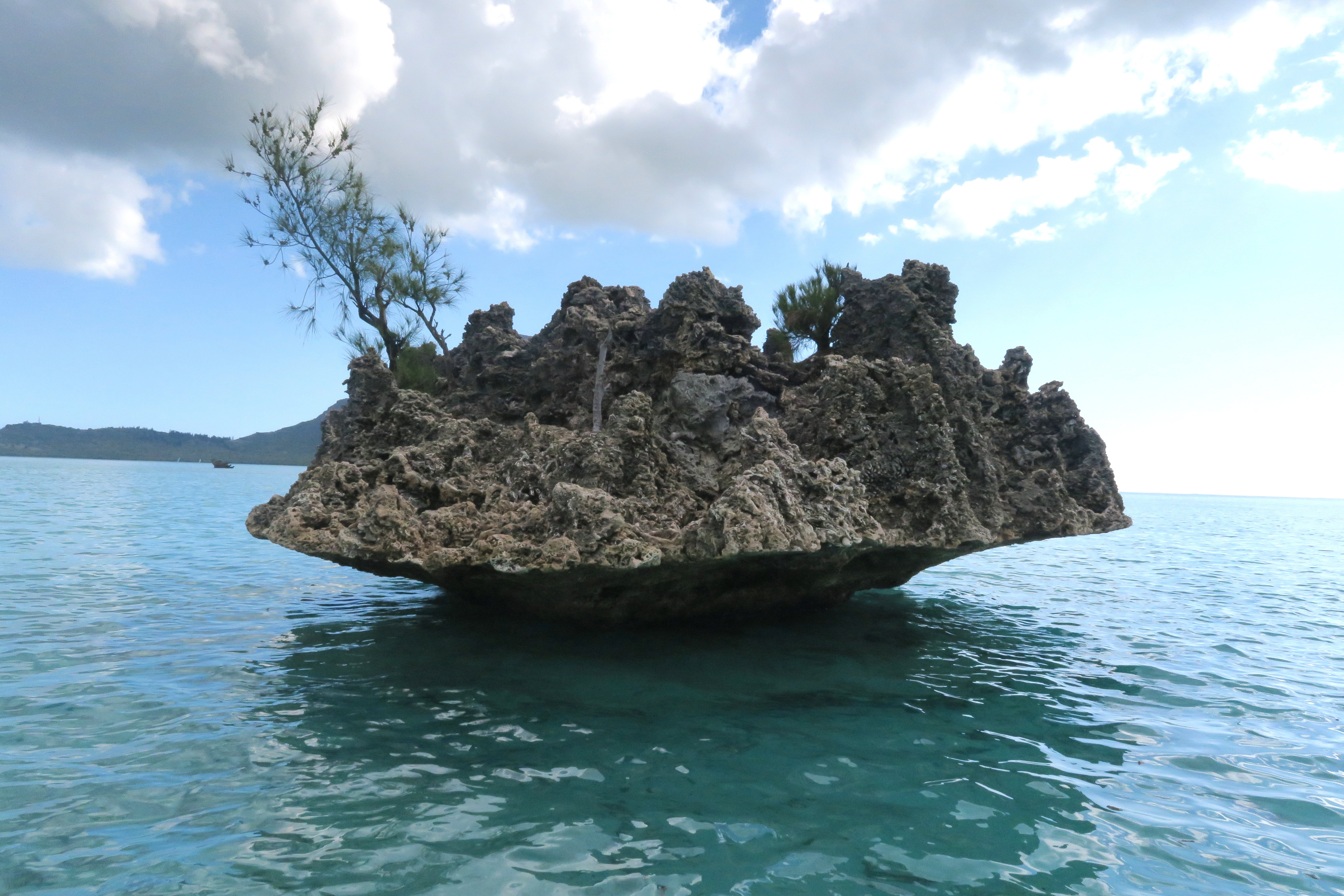 LUX* Le Morne Honeymoon Review
Recently we had the pleasure of enjoying our honeymoon in the beautiful five* resort of LUX Le Morne in Mauritius. The wonderful Katie from The Travel Counsellors helped to create the honeymoon of our dreams and we are incredibly thankful for her help.
LUX* Le Morne is situated nearby to the majestic Le Morne Brabant mountain which is truly magnificent to look at. The sea is calm and clear as the mountain acts as a shield from the wind.
Stepping onto the powder white sands surrounded by palm trees you instantly feel relaxed at at home with the Mauritian lifestyle.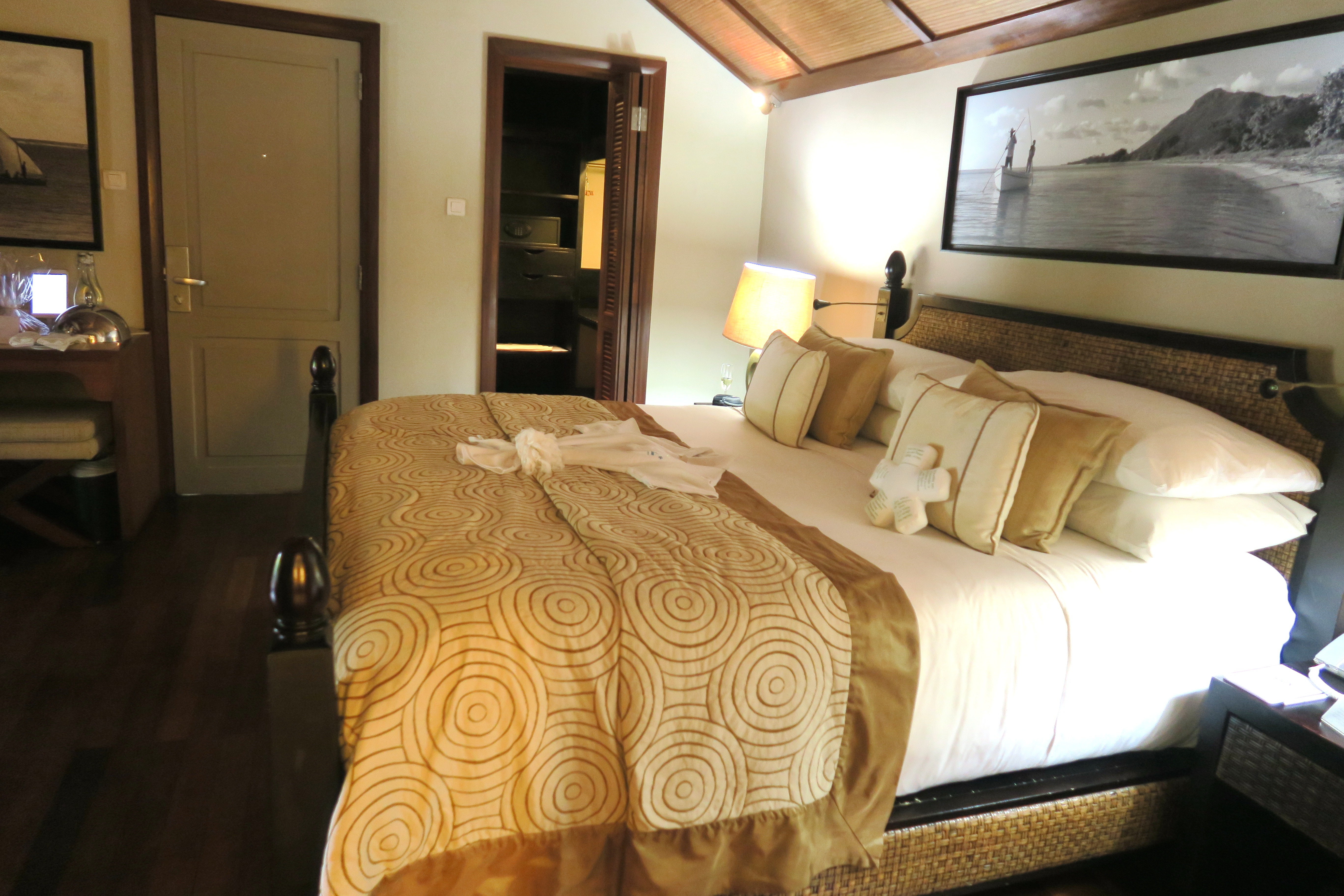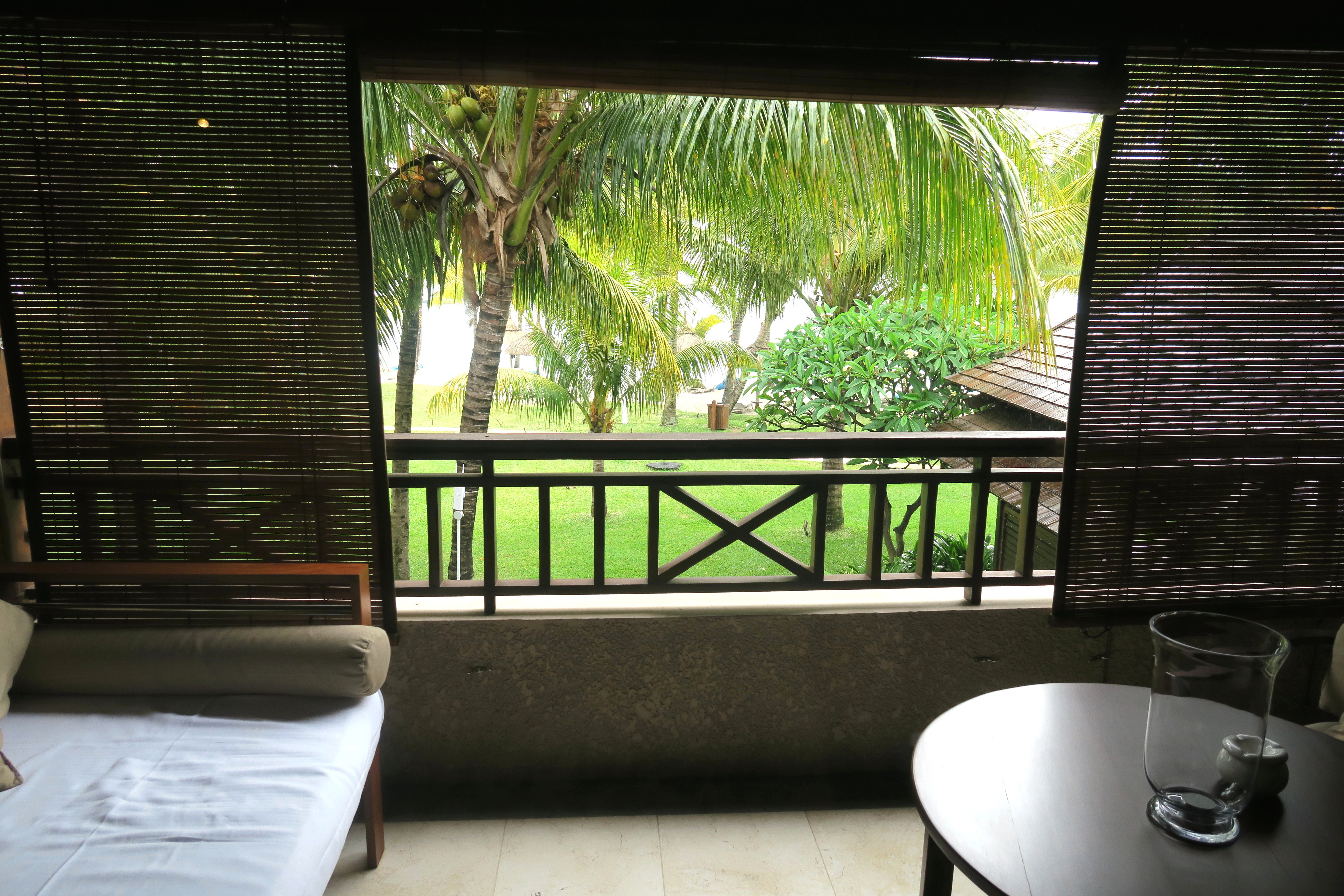 Honeymoon Prestige Suite
Our room was immaculate and had so much character with wooden interiors, a marble bathroom with a jacuzzi bathtub with a view of the beach!
The bed was so comfortable, like sleeping on a fluffy cloud every night it was wonderful.
We had a beautiful balcony which provided breathtaking views of the tropical green oasis and the beach, it was so relaxing to wake up each morning and enjoy breakfast in the comfort of your room.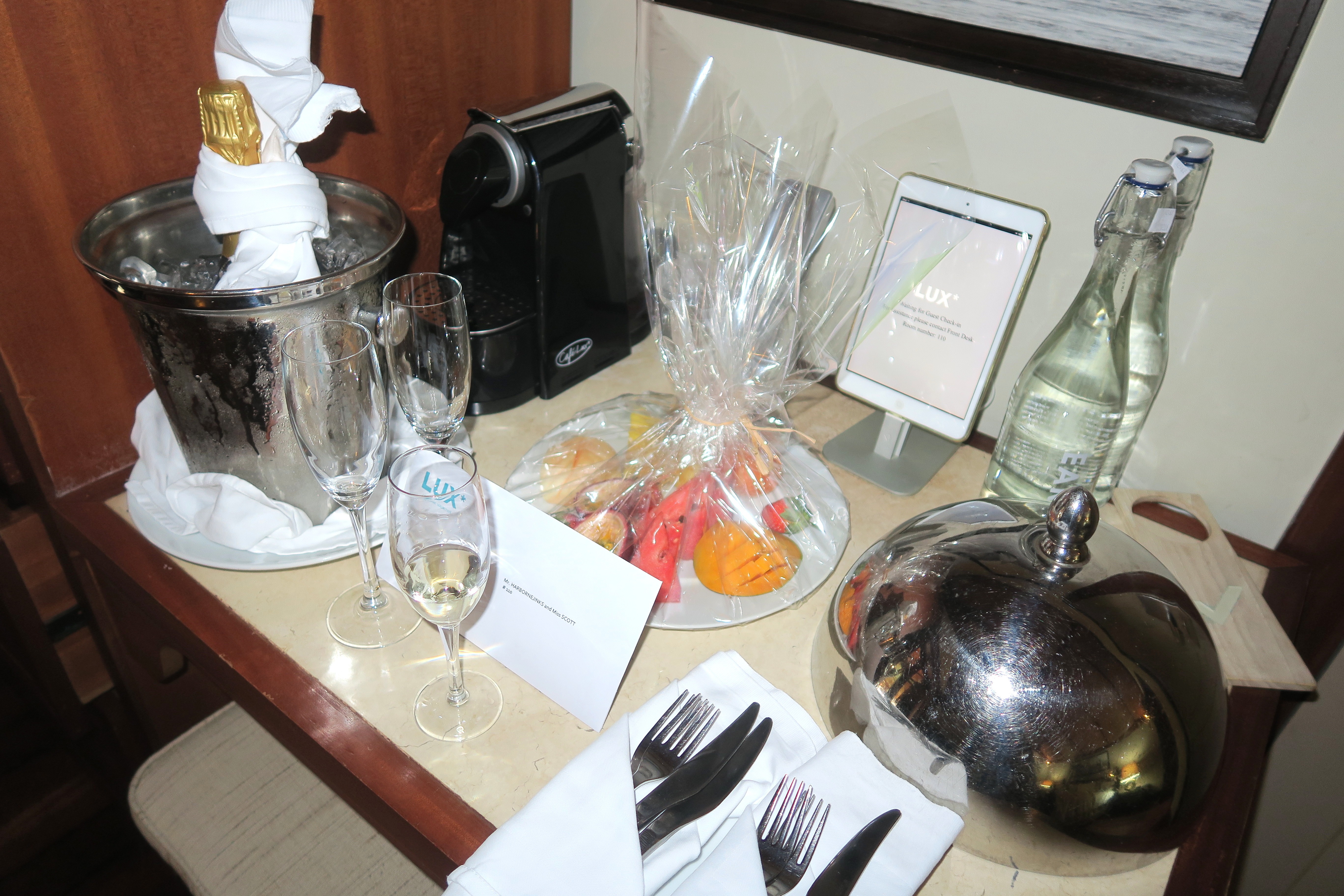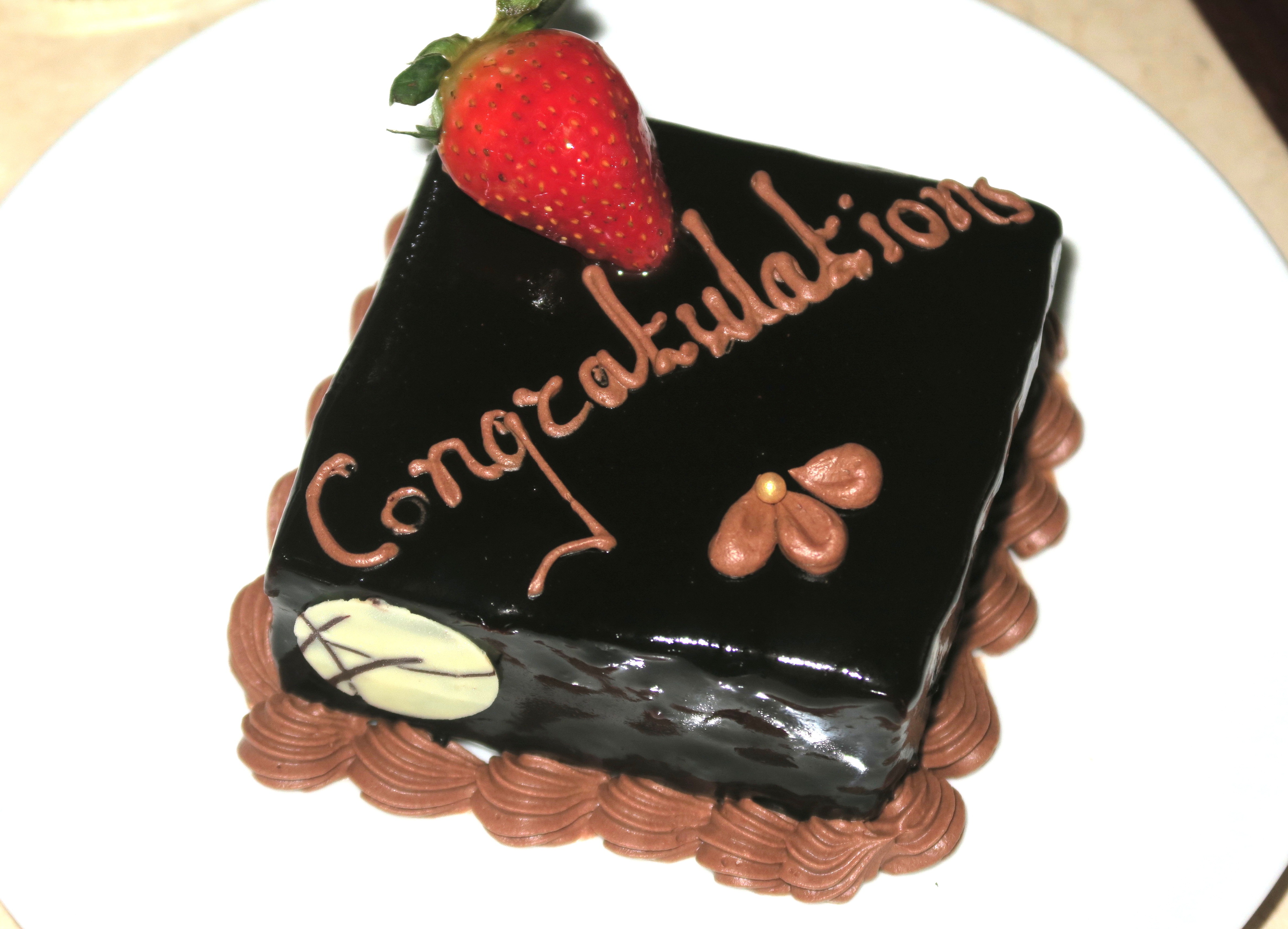 We were greeted by a platter of fresh fruit, a bottle of local champagne, and a delicious chocolate celebration cake, a great way to begin our honeymoon!
Great hospitality makes all the difference and LUX* Resorts provides excellent hospitality upon arrival and throughout your stay.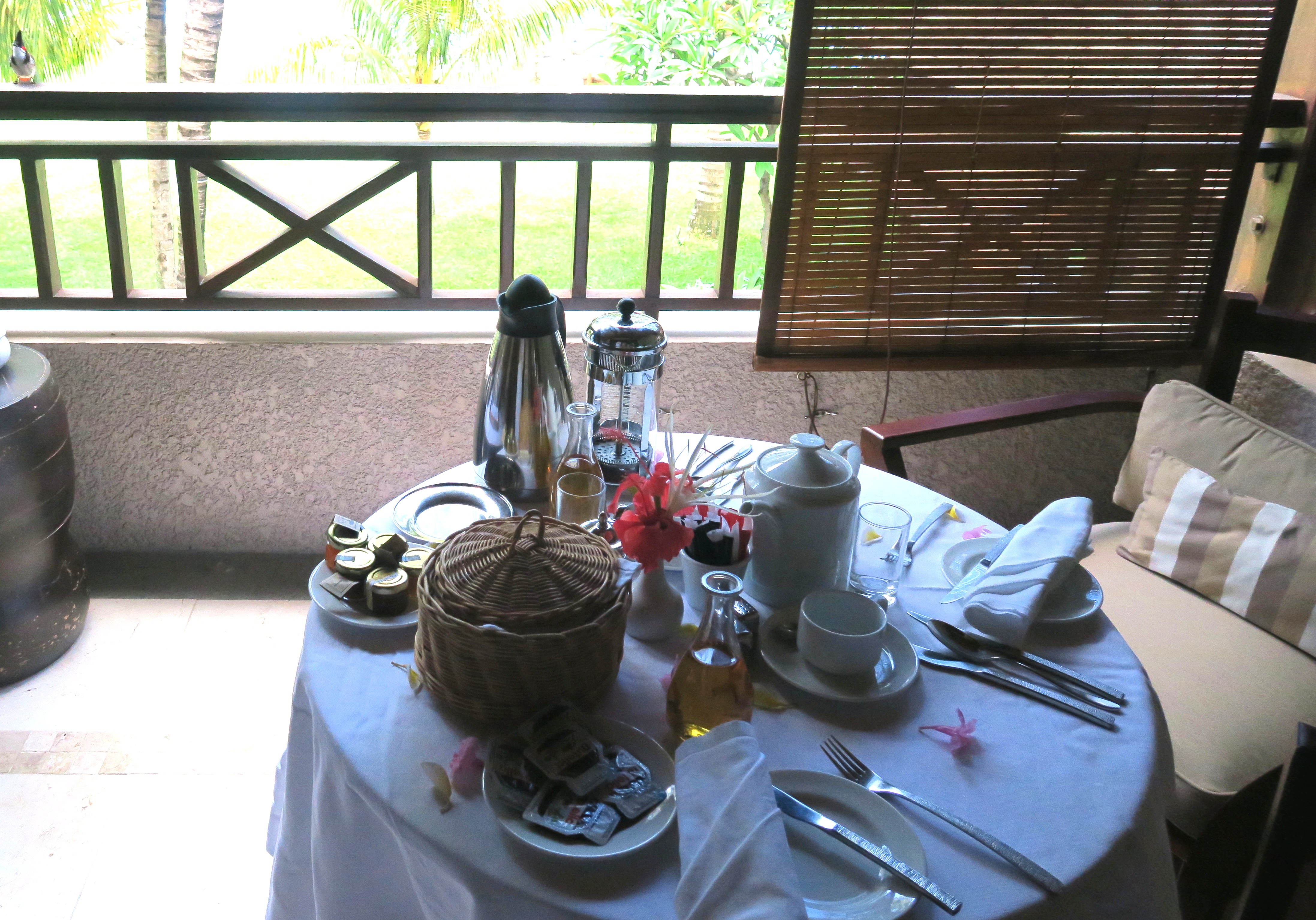 Breakfast on our Balcony
It was a pleasure to enjoy delicious freshly made pancakes on our balcony each morning with fresh filtered Mauritian coffee, beautifully presented.
The pancakes were ever so moorish teamed with maple syrup, orange sugar, and Nutella! The sugars at LUX* were wonderful, so many delicious flavours to choose from. The pancakes were also available everyday at LUX* in their cafe at 4pm freshly made by their chef.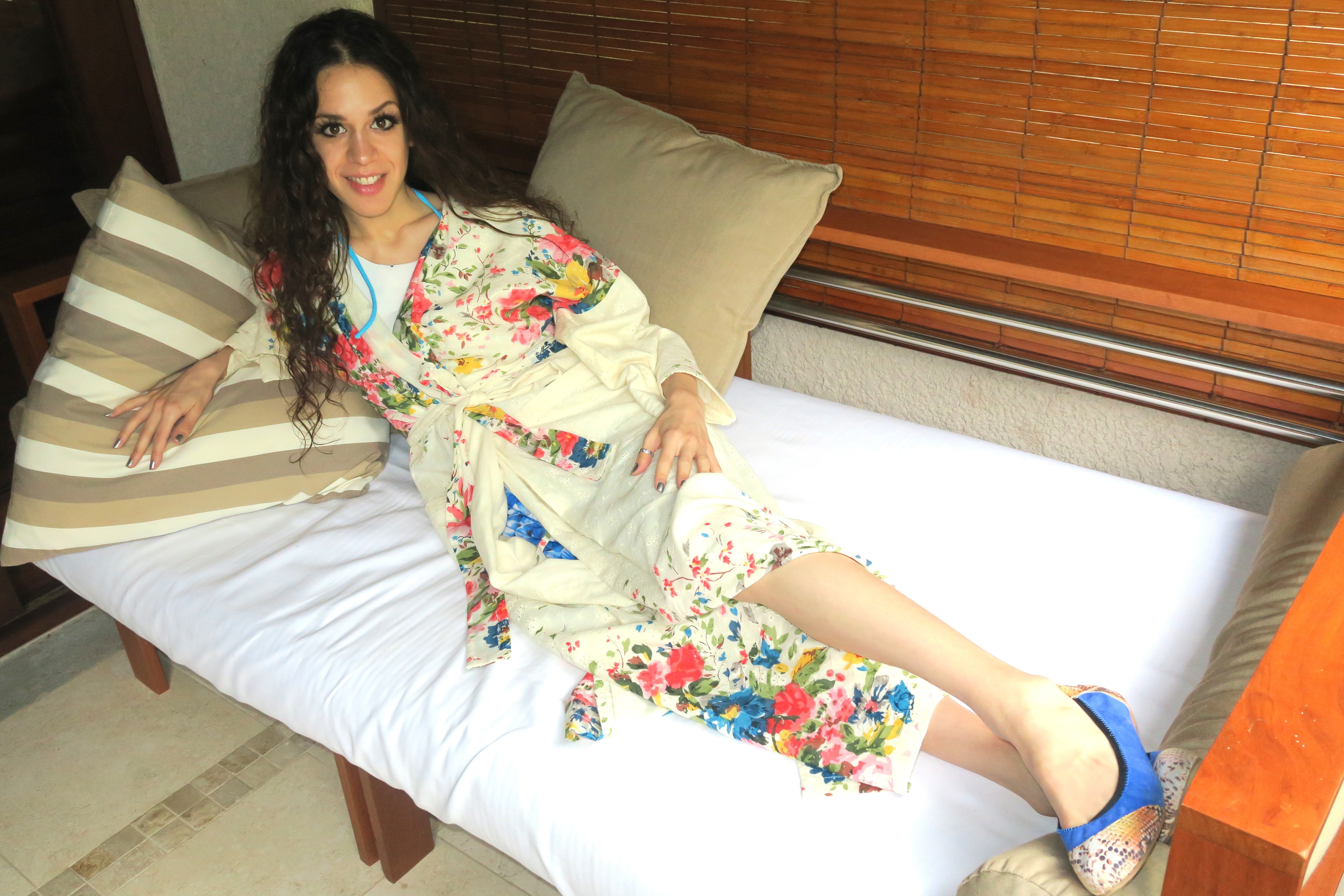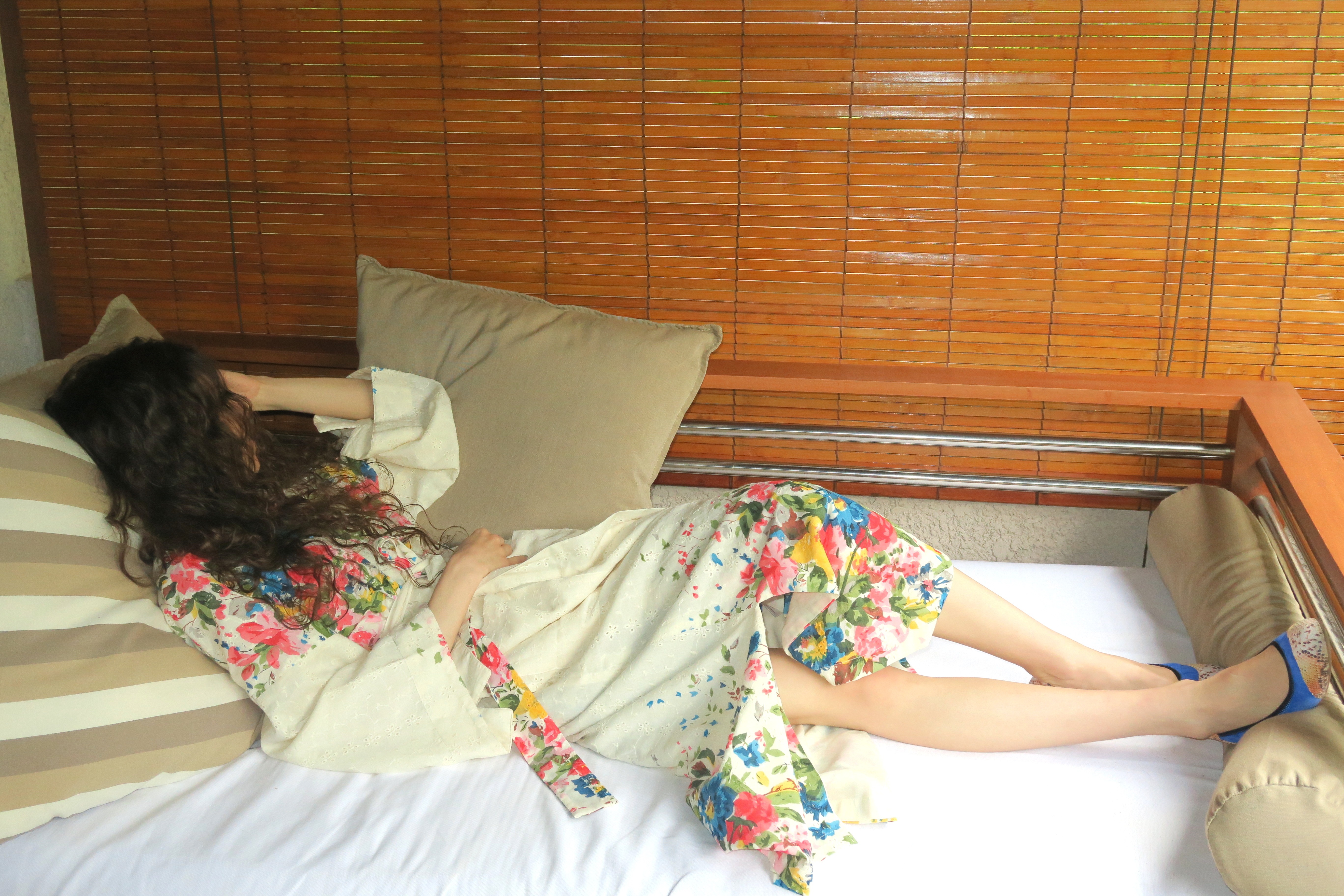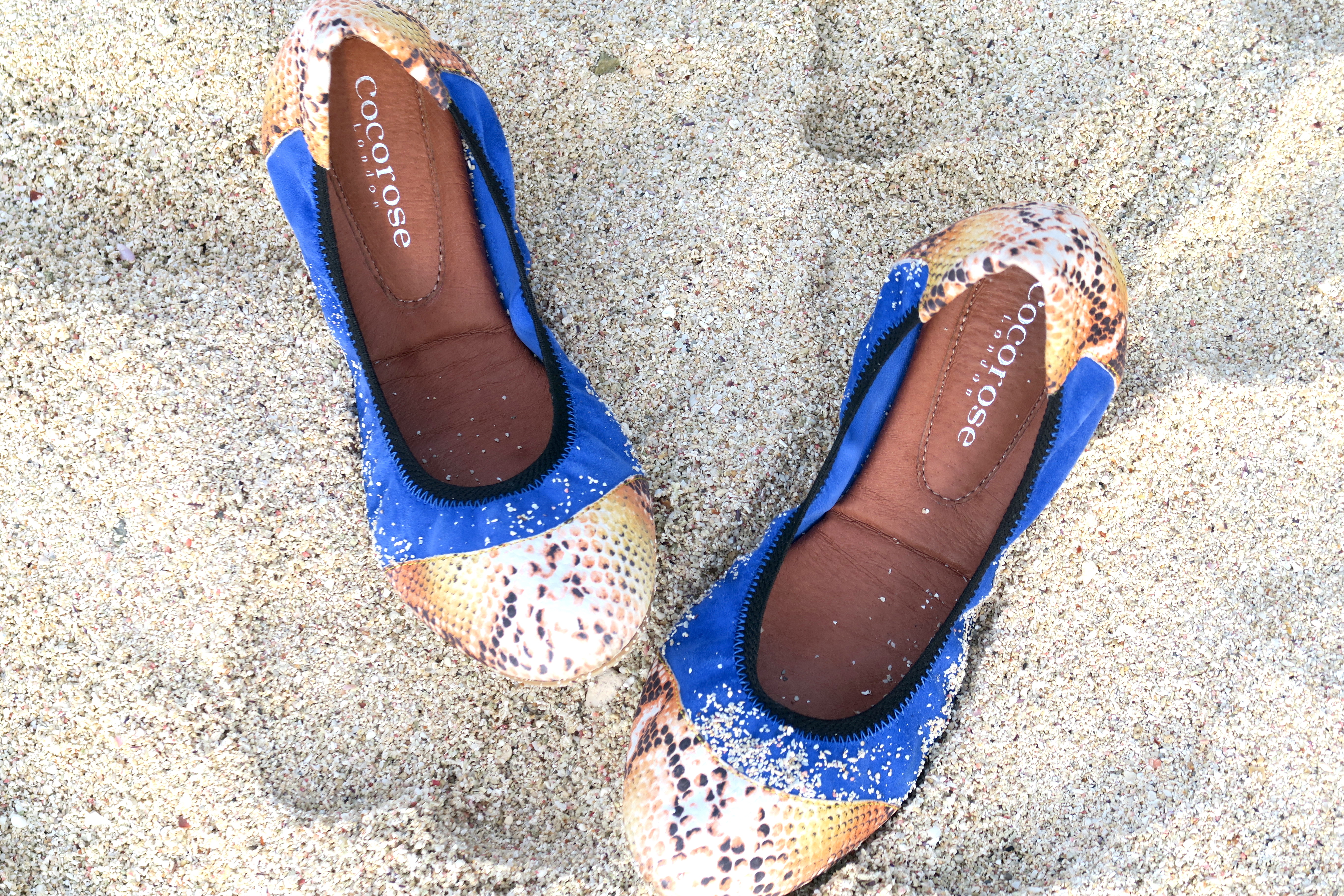 After breakfast relaxing on our comfortable lounge chair was a must. I'm wearing the Orchard Blossom Dressing Gown by Verry Kerry who are known for creating unique and ethical clothing, the colours in the gown represented the tropical colours surrounding me.
Their designs are incredibly sophisticated, comfortable and very feminine! I wore the orchard blossom on the morning of my wedding day.
It's so important to have comfortable shoes when strolling around, showcased above are the Chelsea Blue & Orange Ballerina Shoes from Cocorose London. The vivid colour really appealed and are individually hand crafted, so comfortable to wear and ever so stylish!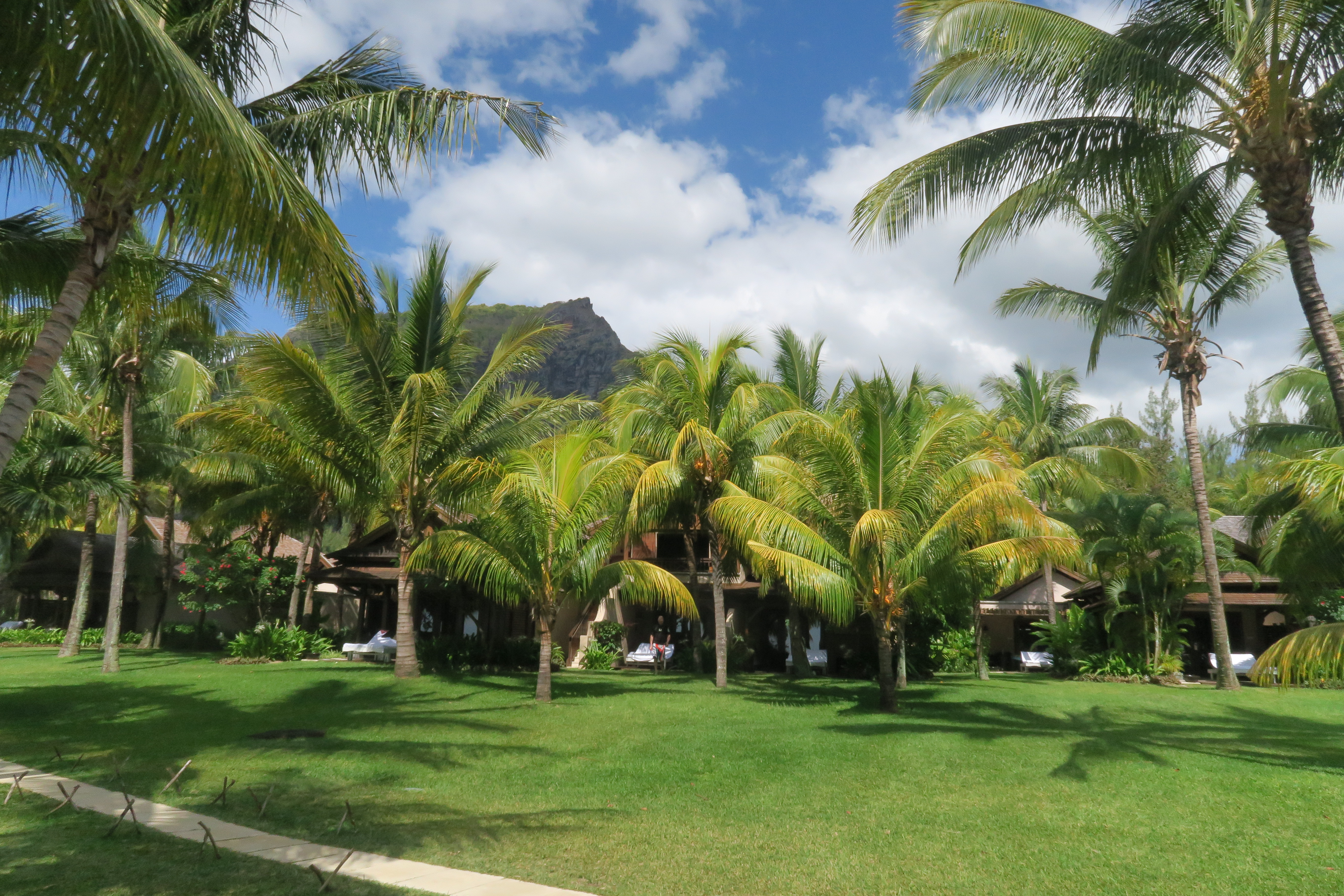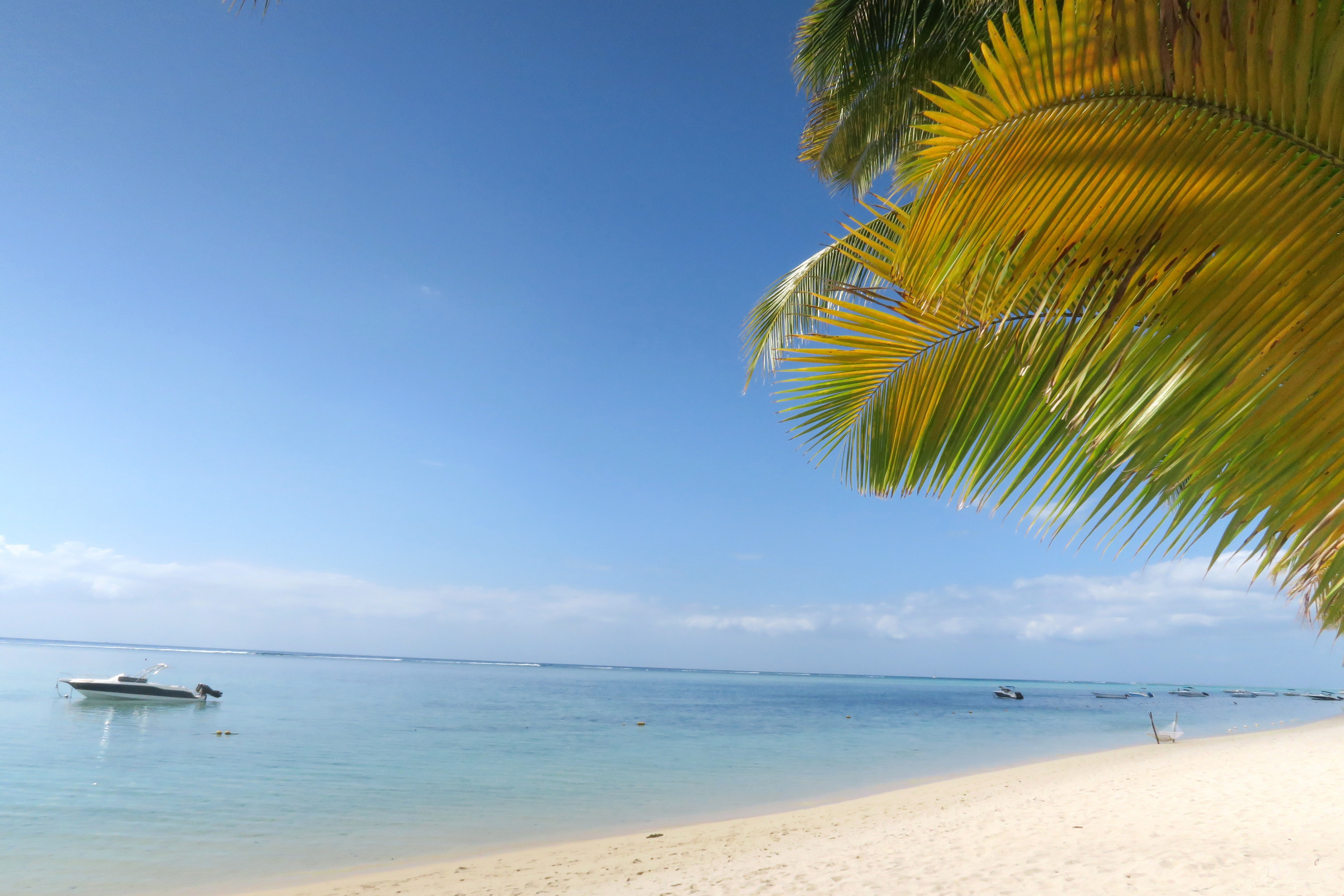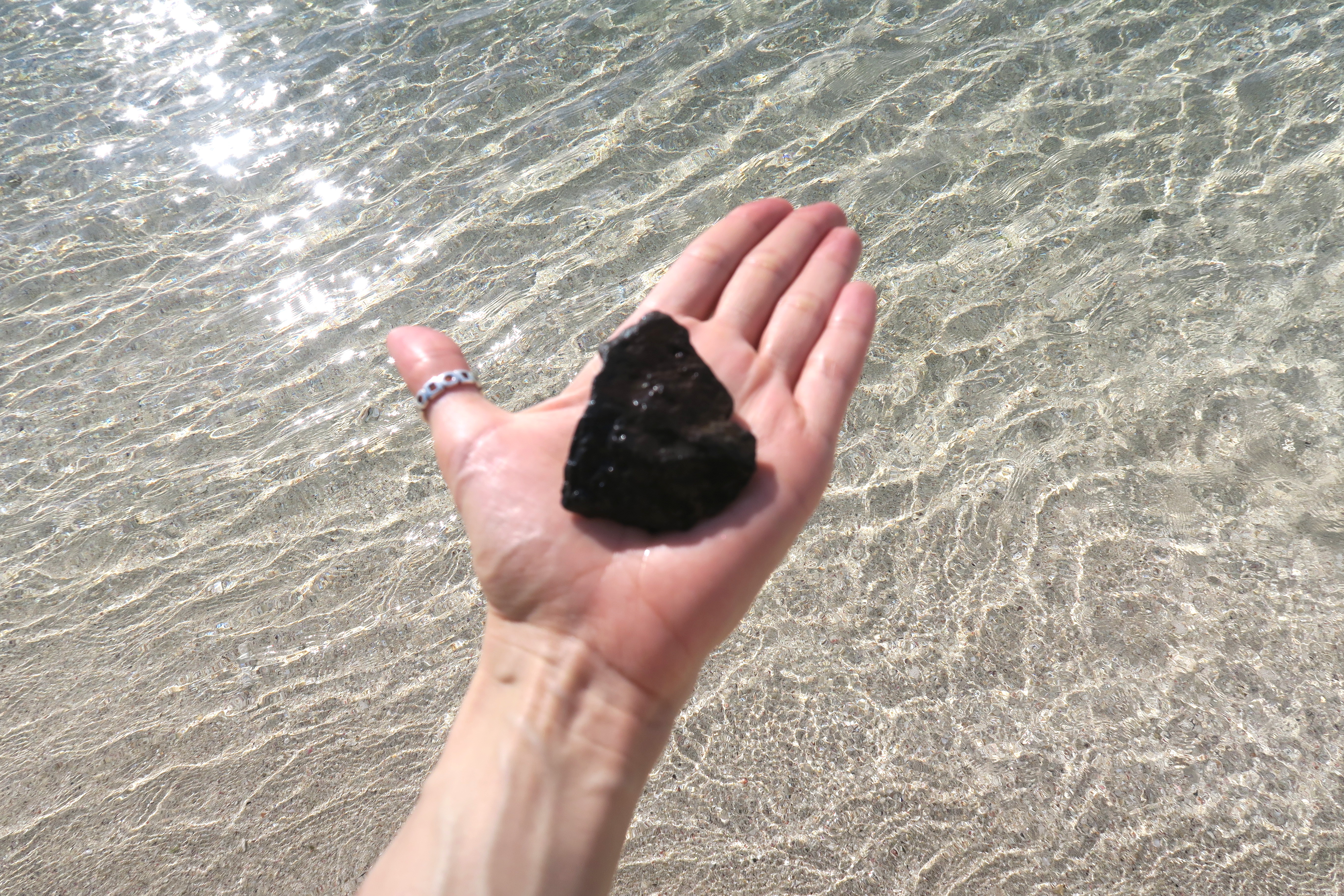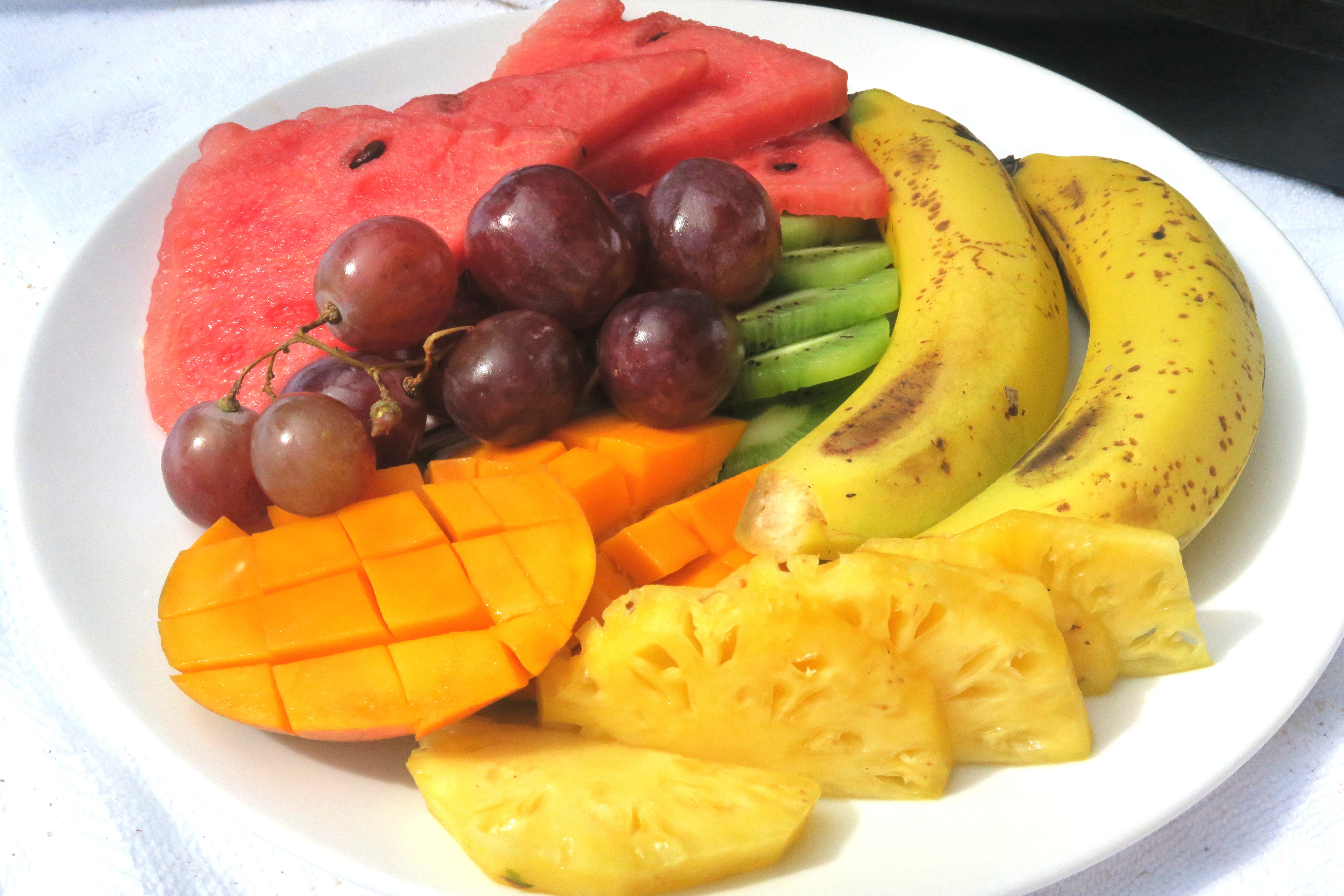 The Beach & Surroundings
The resort surrounding the beach is a beautiful green oasis surrounded by palm trees and the relaxing sound of birds tweeting in the trees. The beach was iddilic and so peaceful, the perfect place to unwind and forget the world slipping in to a world of your own, pure tranquility!
Everyday I opted for fresh fruit for lunch daily and enjoyed walking along the beautiful stretch of beach to gaze at the gorgeous Le Morne Mountain.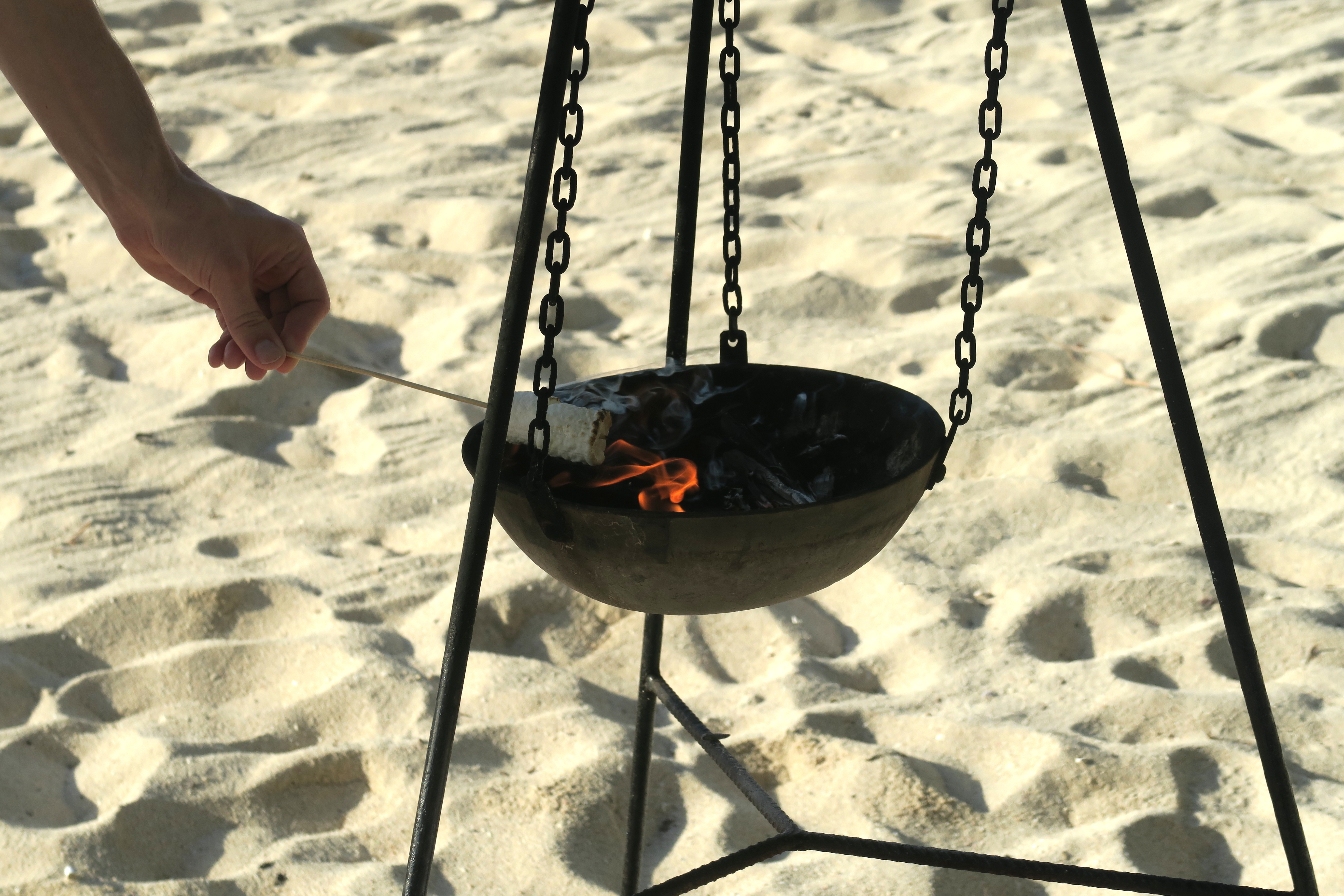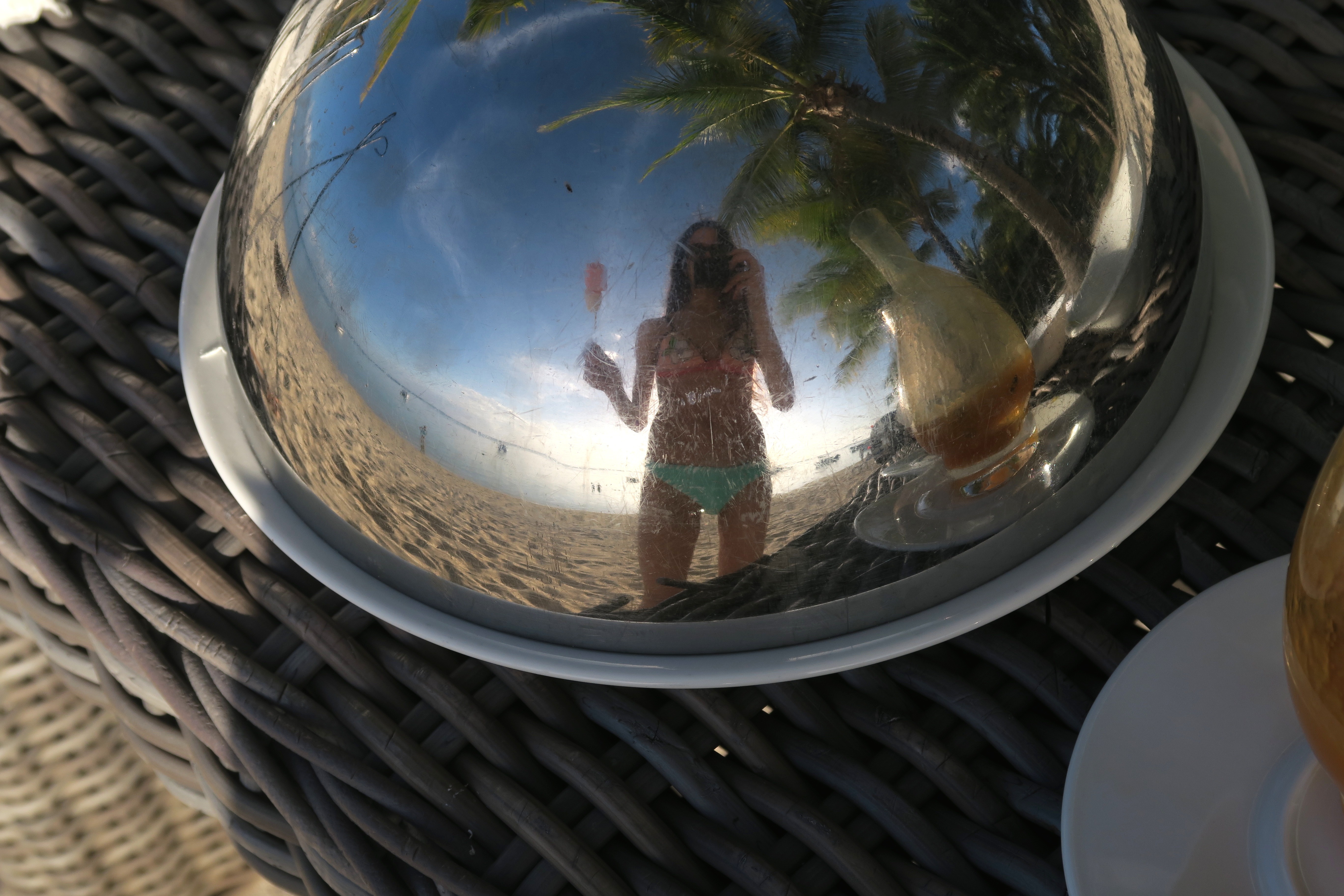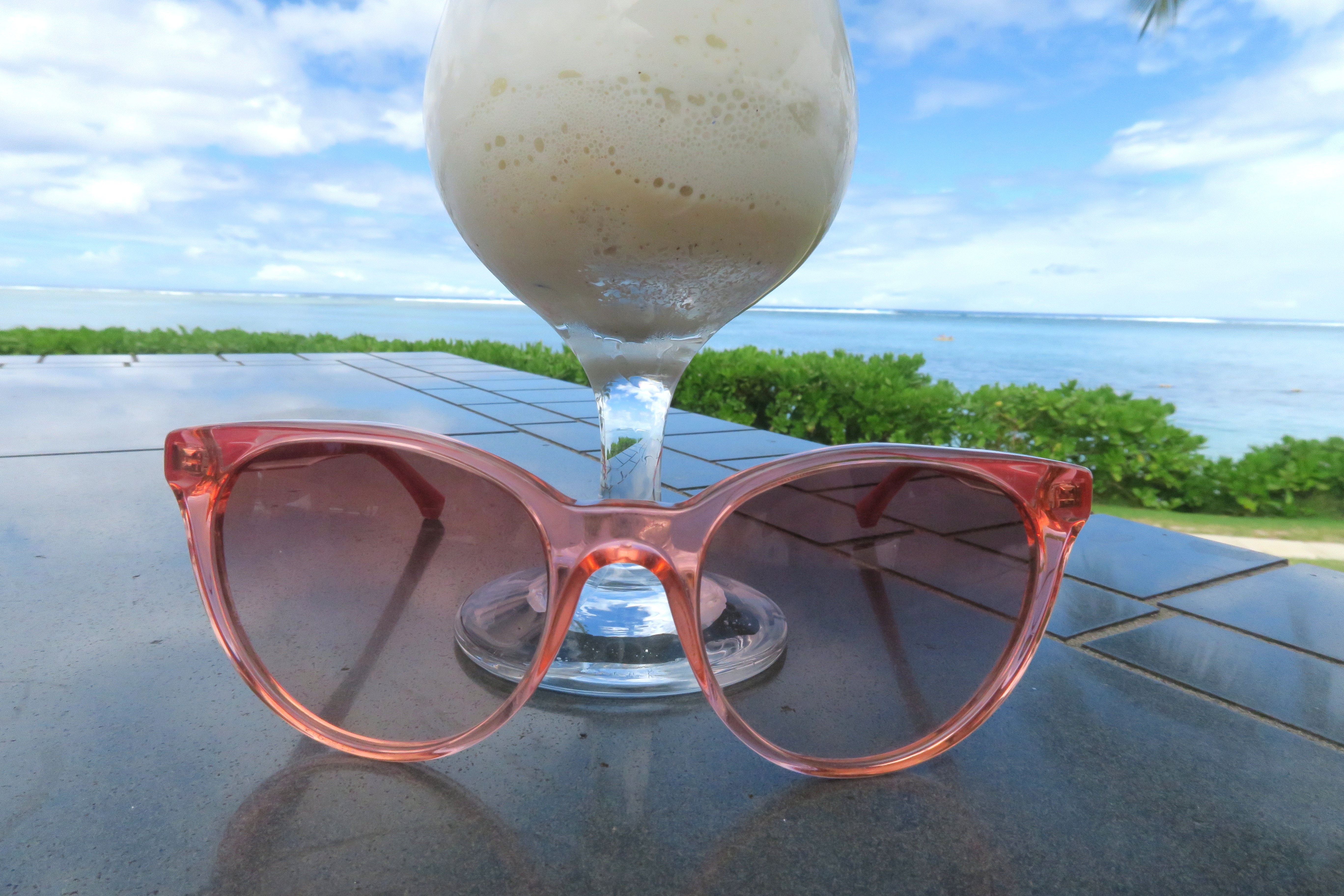 The resort also provided marshmallows for you to cook on the beach, a lovely sweet touch! Then after the beach we would enjoy a delicious cool coffee drink from their stunning Cafe LUX* Bar.
These pretty pink cat eyed sunglasses are from Emporio Armarni from The Sunglasses Shop.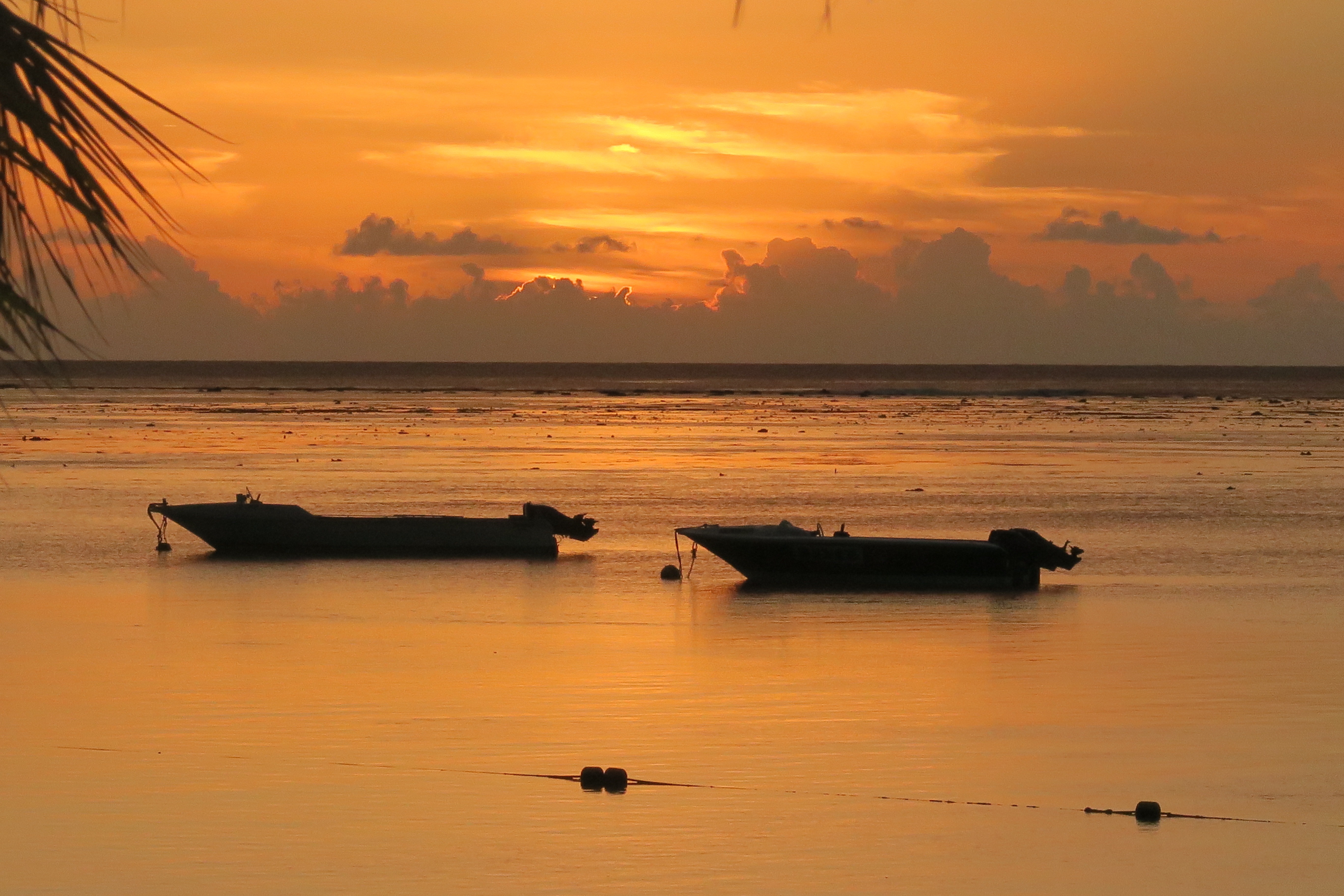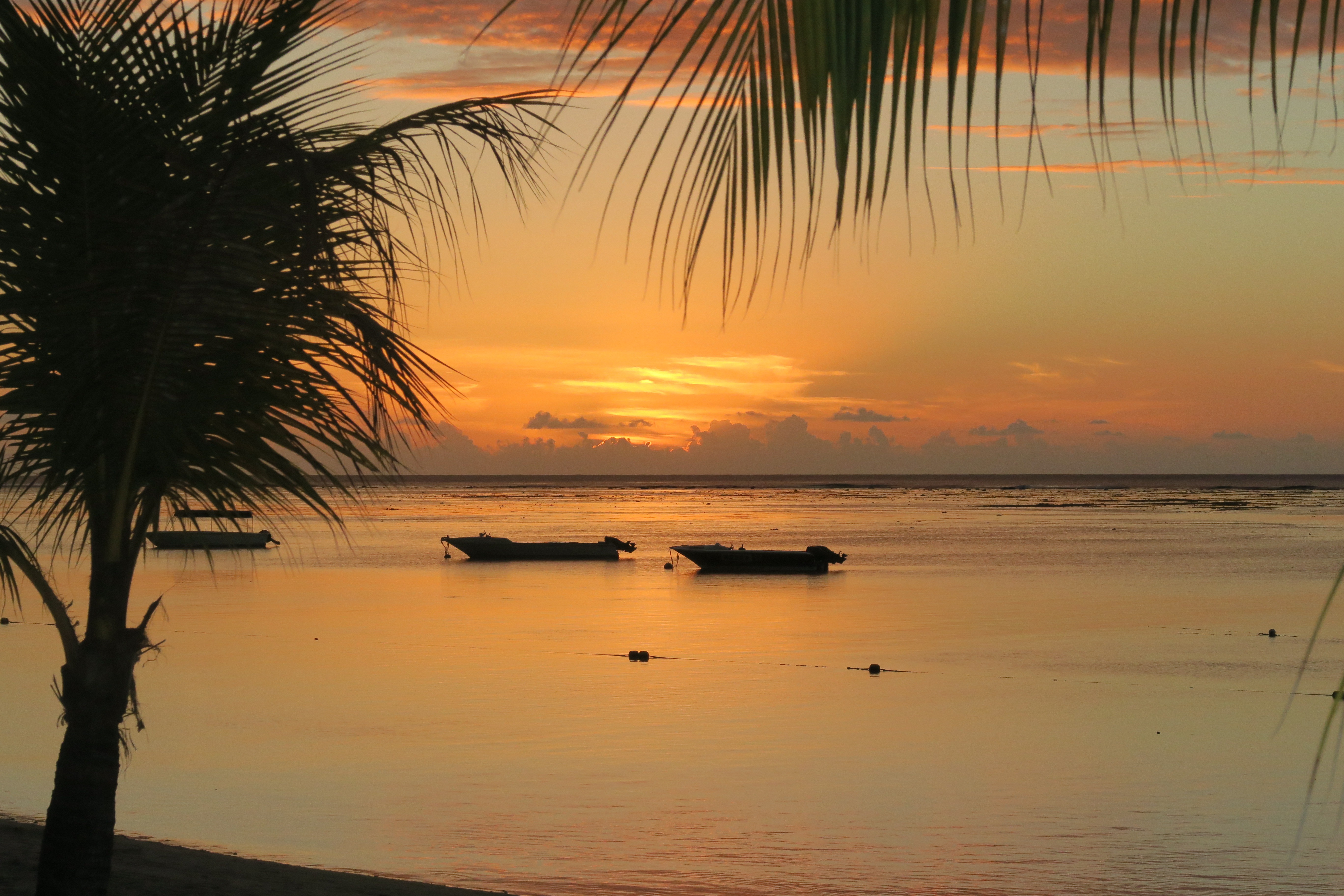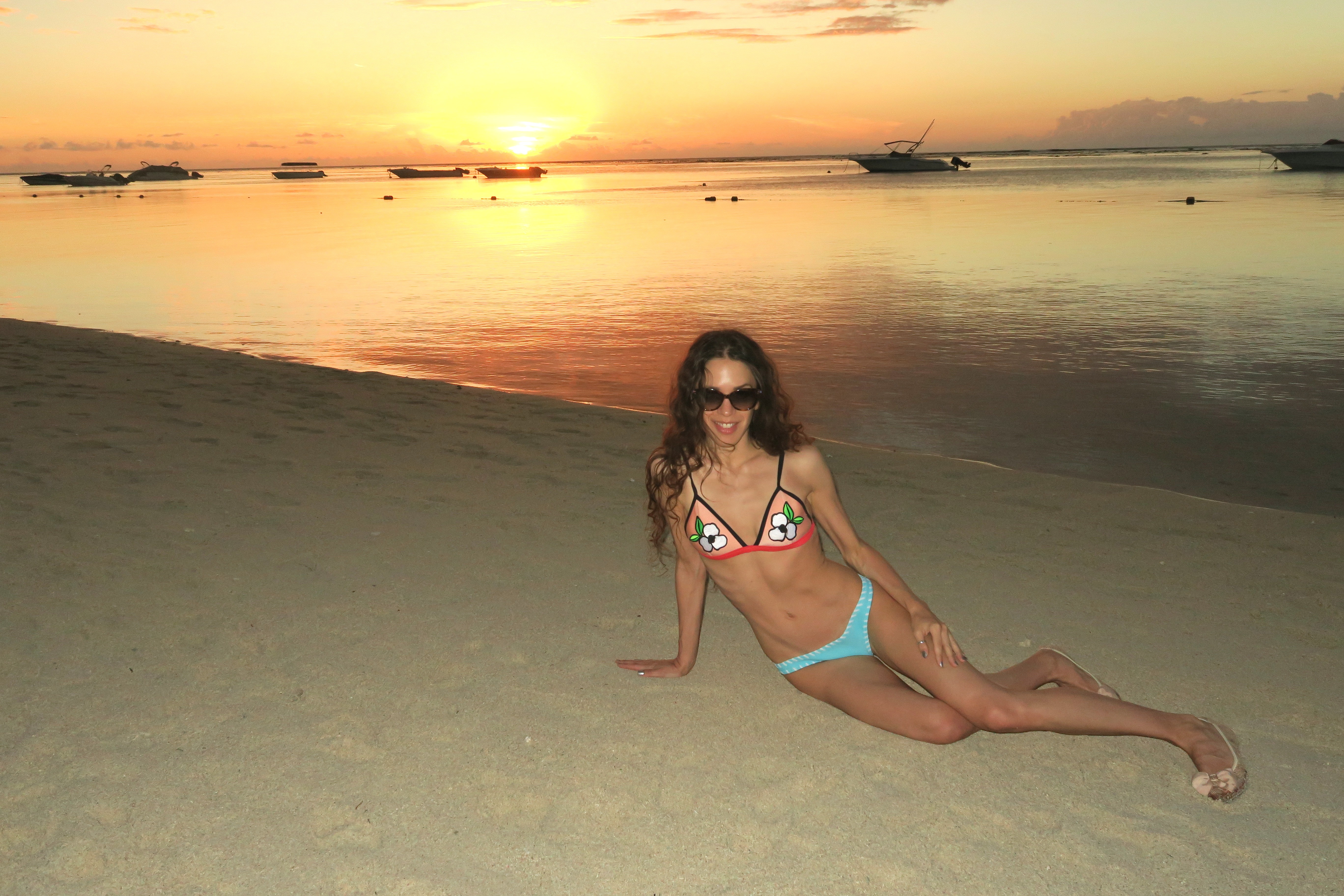 Superb Sunsets
The sunsets at LUX* Le Morne were truly magical to watch, especially whilst enjoying a glass of delicious local champagne. Each evening was a promise of a golden sunset to watch from the comfort of your balcony or sitting on the beach soaking in the artwork of the sky.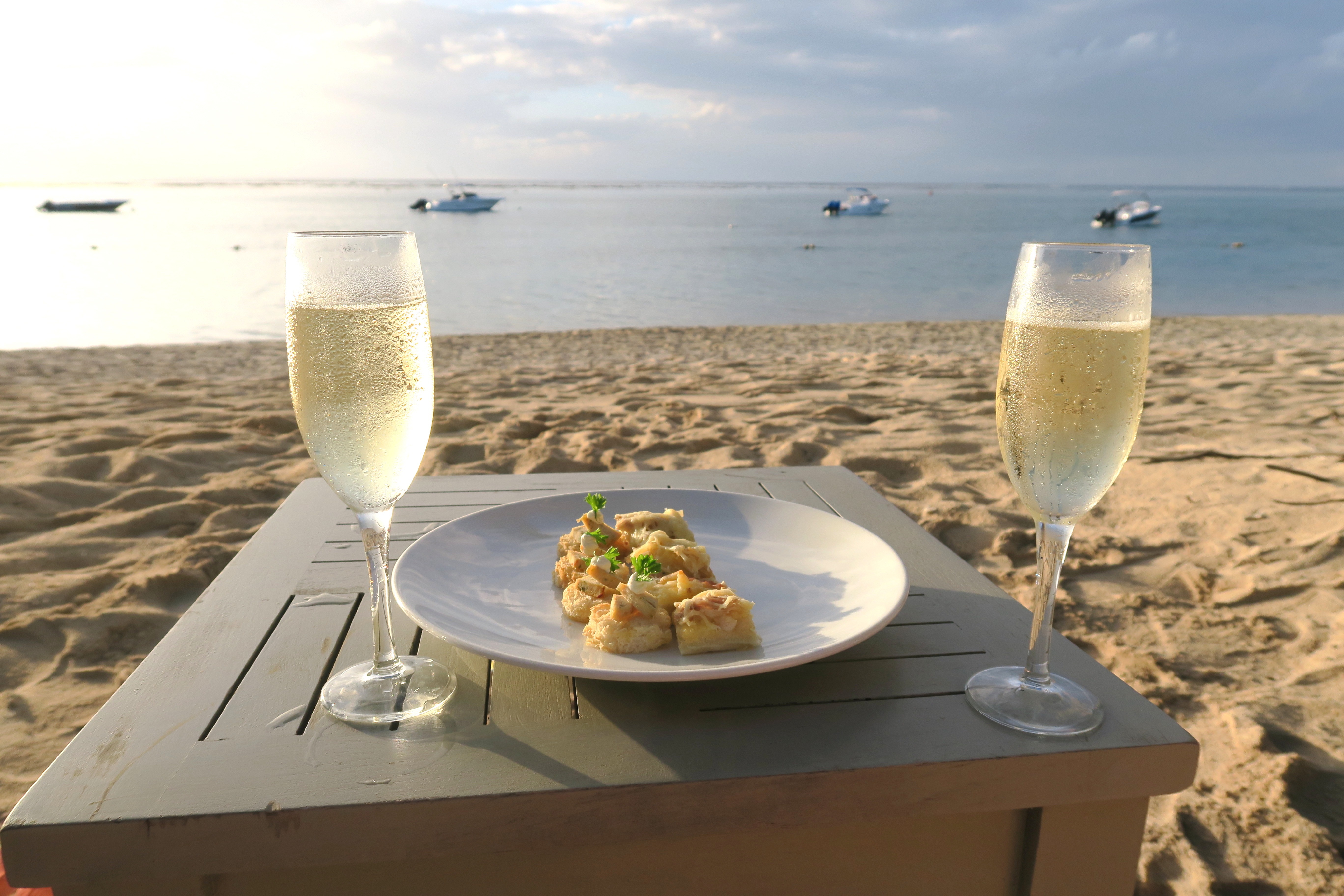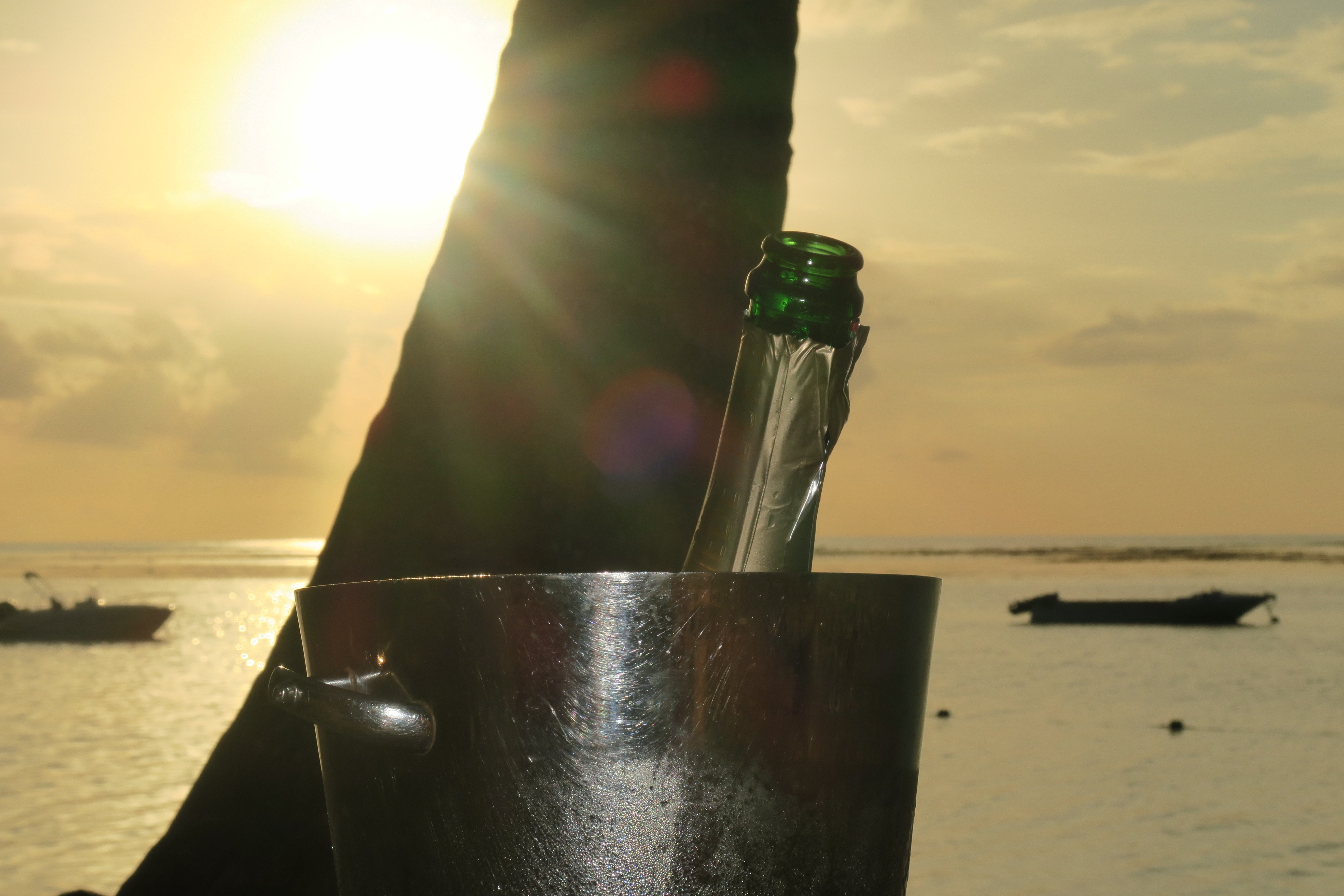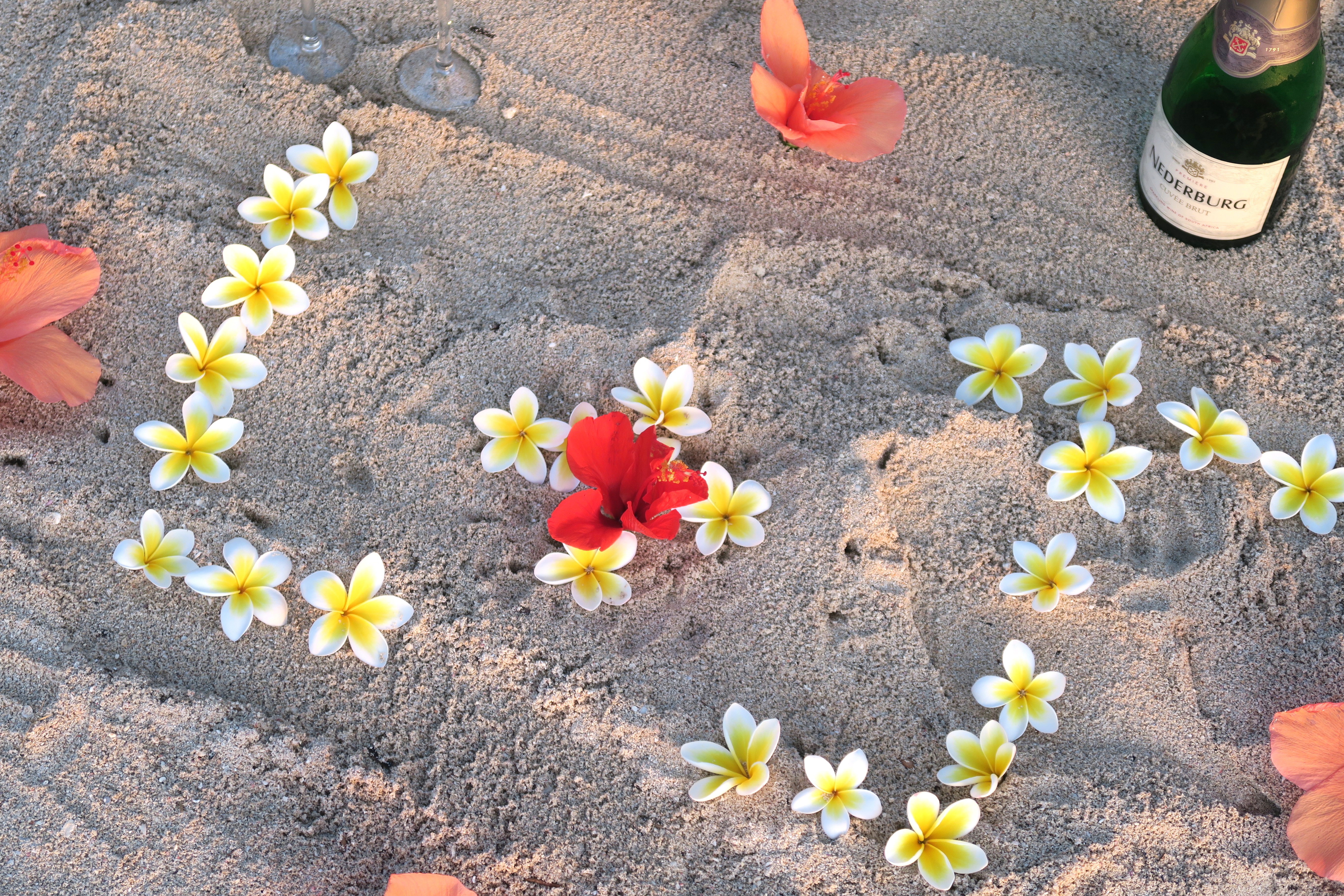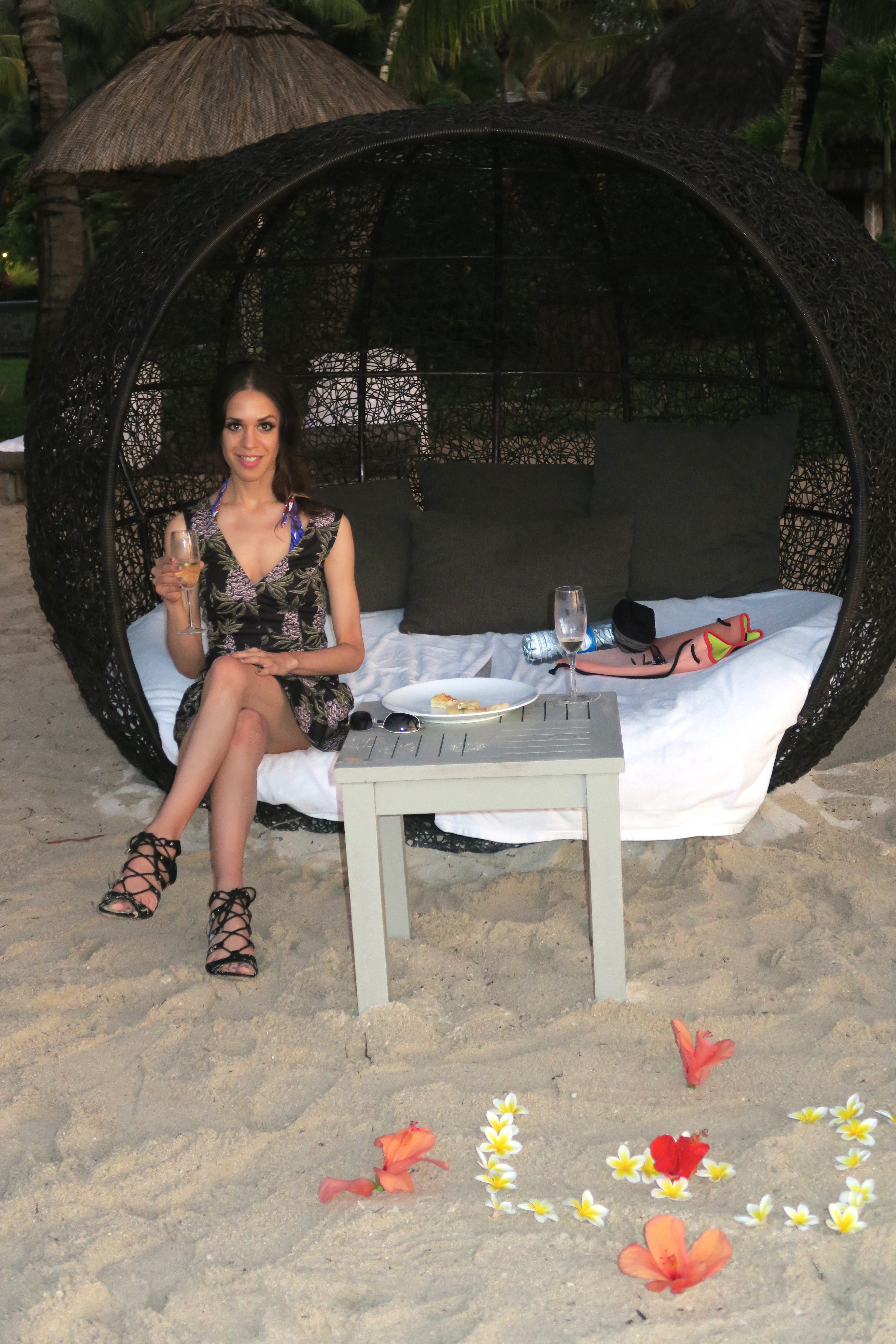 During our stay the staff surprised us to our own private little hut with a bottle of champagne and canapes to watch the magnificent sunset, it really was one of the highlights of our honeymoon that's for sure!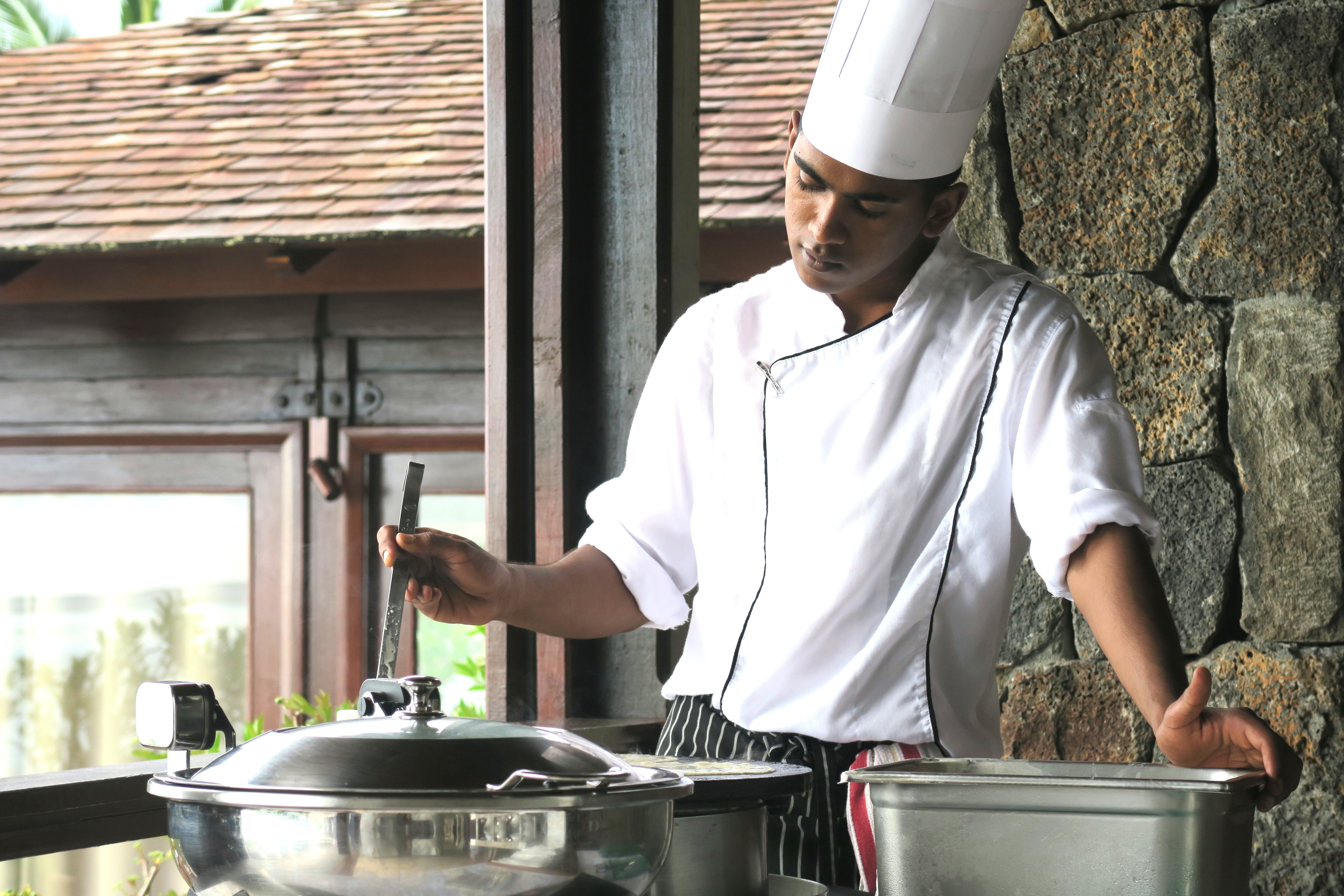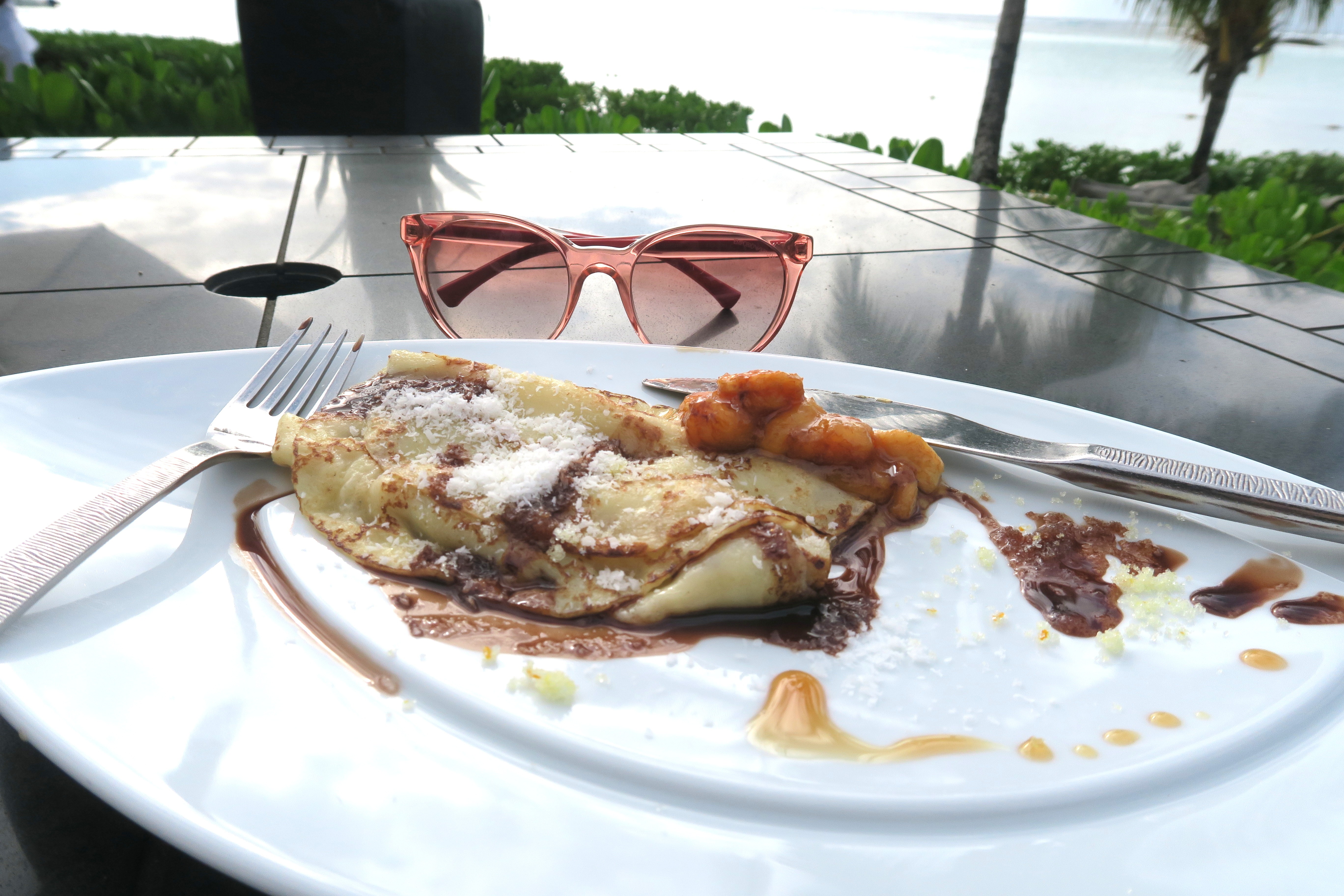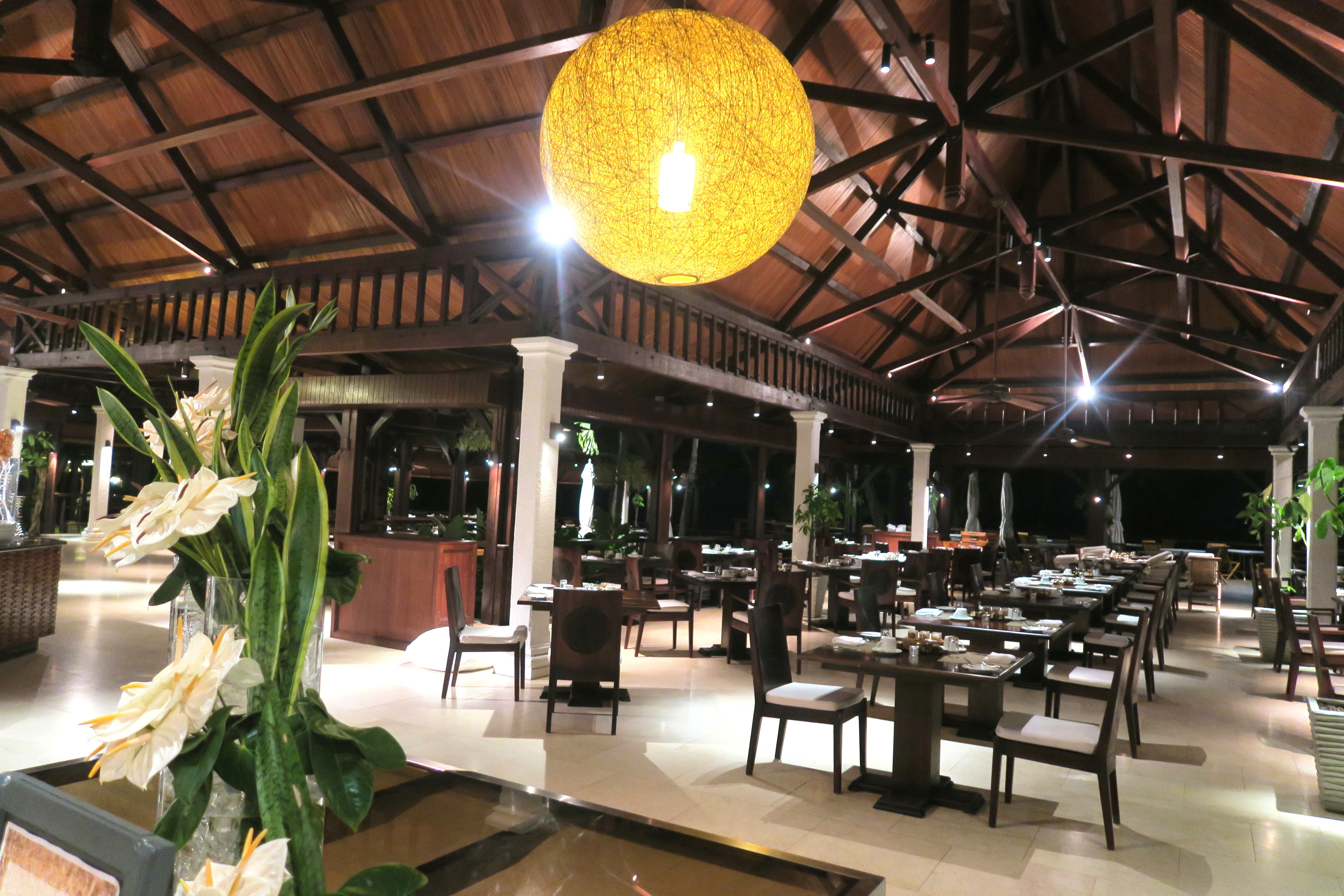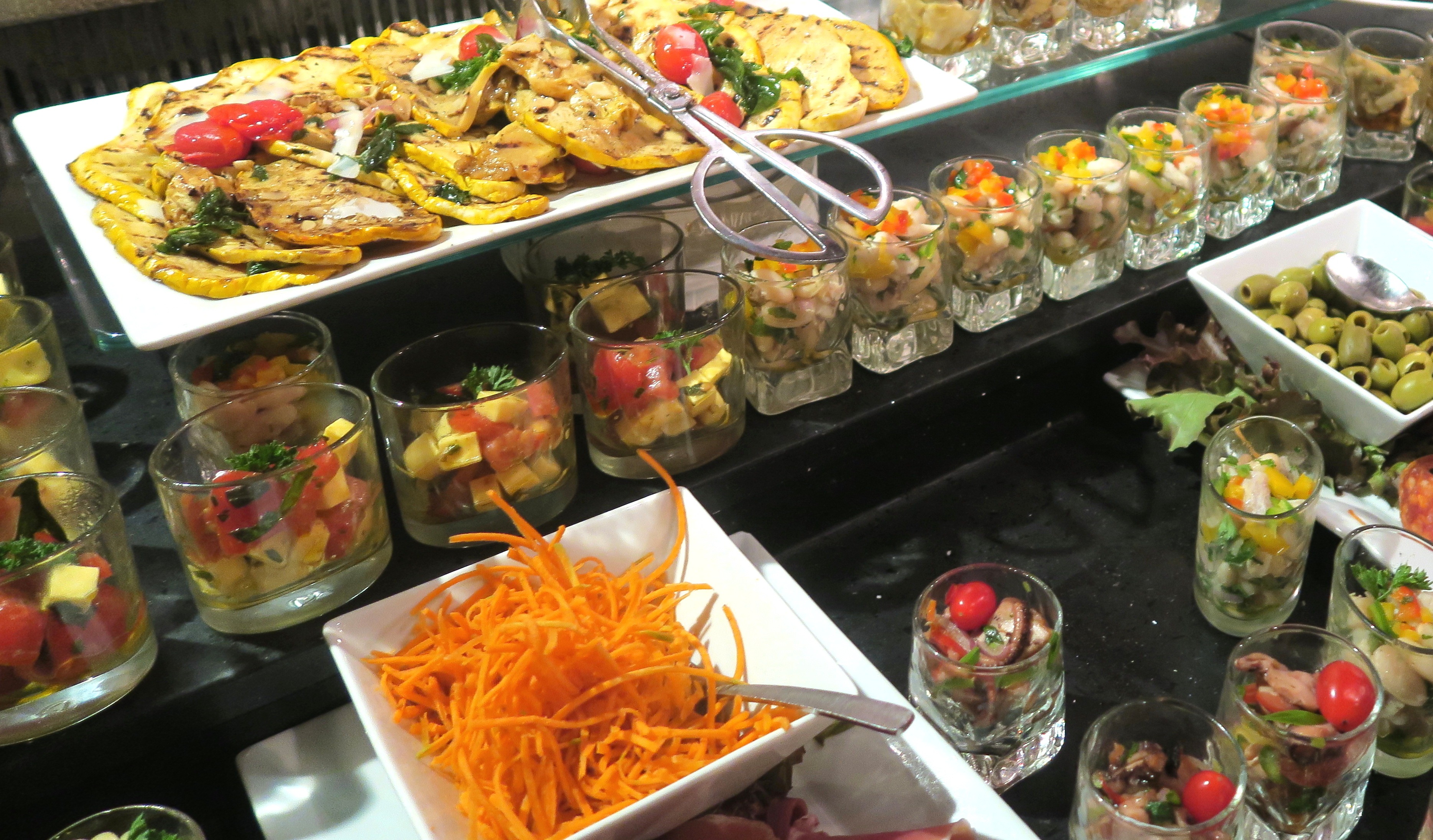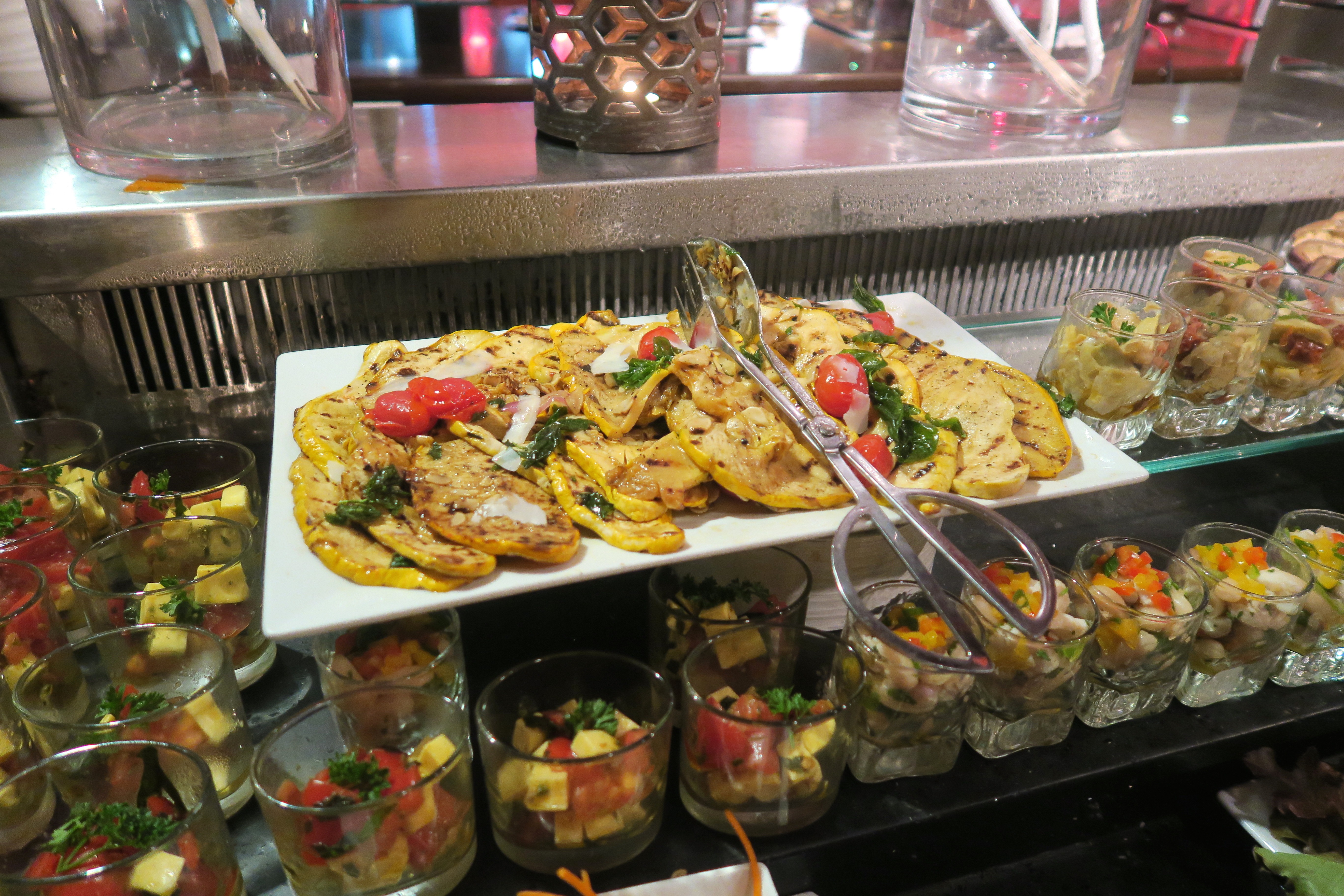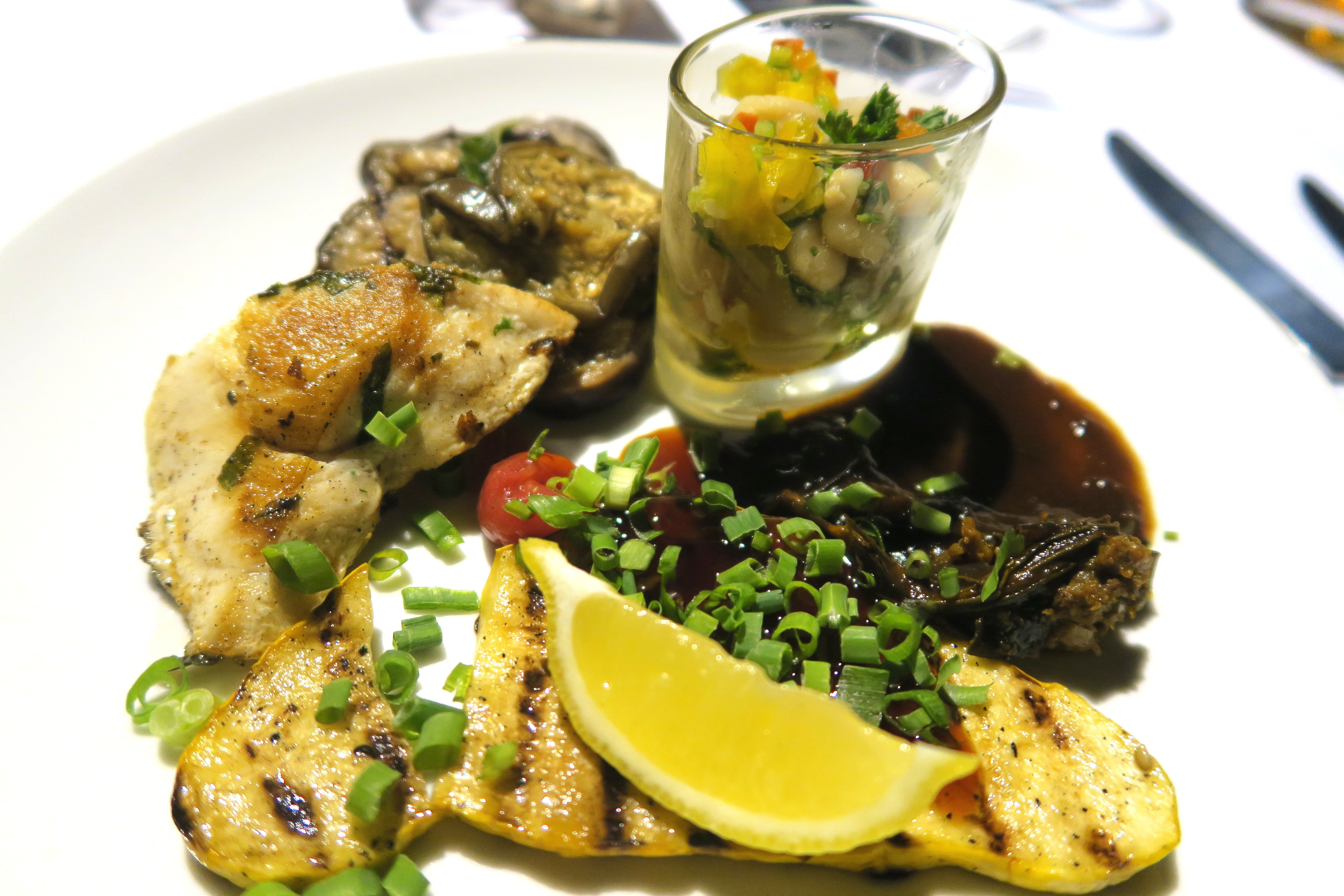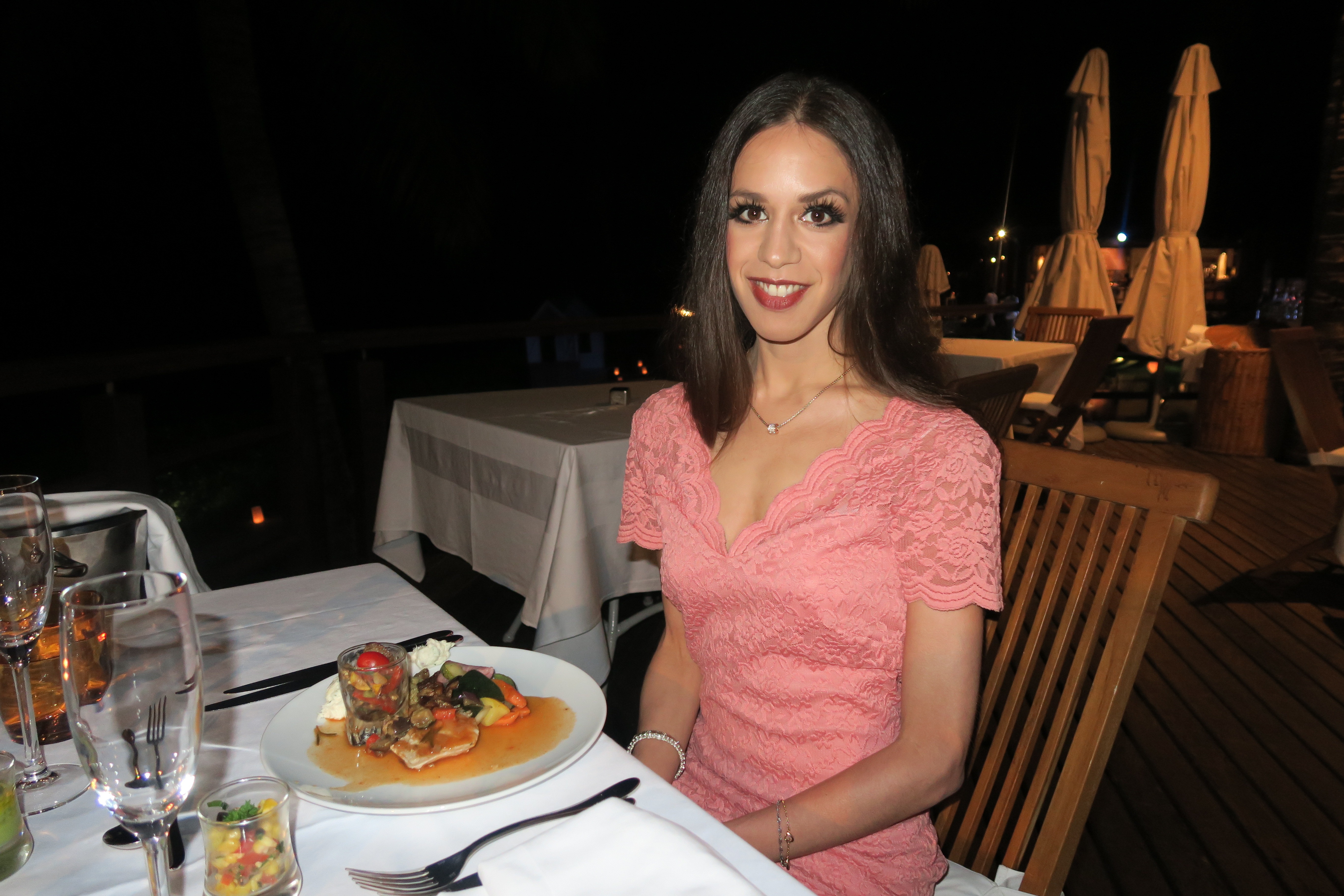 Dining at LUX* Le Morne
The buffet at Lux Le Morne showcased a different variety of themed food each night. During our stay we experienced Bistrot, Asian, Italian, BBQ, Fisherman, & a Mediterranean cuisine which really was quite the treat to have something different to look forward to each night.
The food was fresh and especially liked the grilled fish, the hospitality in the restaurant was superb and we were always shown to our favourite spot thanks to the Head Waiter Arvesh situated right next to the beach front with stunning views of the sea lit up at night by bonfire.
For a more private experience dining later on is recommended at about 9:30pm when the restaurant is quieter. Having warm grilled fish cooked and then delivered to your table by one of the chefs was quite wonderful, their attentiveness is perfect.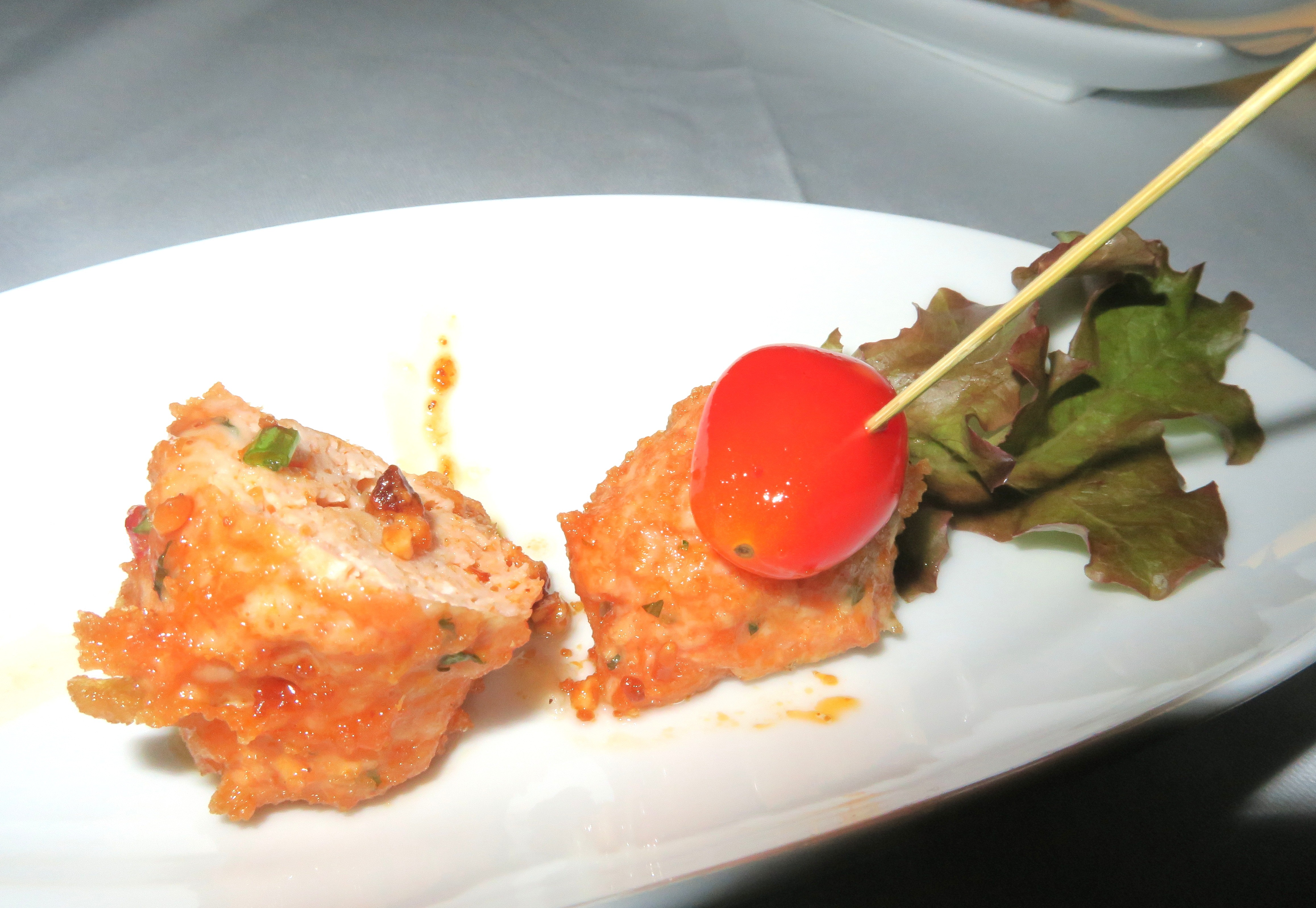 East Restaurant
We had the pleasure of dining at EAST Thai restaurant which is the A La Carte restaurant which is run by Chef Suksan Supprasert who learnt his culinary skills in his aunts kitchen!
He plays with authentic ingredients – galangal, shrimp paste, chilli and lemongrass – and contemporary presentation -LUX* Le Morne
The food was absolutely out of this world and by far the best Thai food I've ever encountered. Firstly the presentation was phenomenal, it's not everyday your starter comes out smoking on dry ice! Such a treat.
Combining spice and unique authentic Thai ingredients, each dish we tried was a sensation to the tastebuds, the balance between spice, sweet and savoury flavours packed a punch in every bite.
For the starter we had a welcome drink which was a shot of lemongrass and sugar, and another with cinnamon and sugar. Our first starter was fried tamarind potato root with peanut sauce and chicken with a sweet chilli sauce.
On our wonderfully presented dry ice tray we had battered prawn, duck, sea bass. Sensational!
For our main we enjoyed a moorish Chicken Curry, Lamb Curry, Jasmine Rice and Wok Fried Vegetable. For dessert we enjoyed chocolate mousse and fried banana with vanilla ice-cream.
Our delicious Thai feast was enjoyed with a bottle of their local champagne unique to the LUX* Resorts called PopCap! Our waiter asked where we were from, and lit up the table lights in the colours of the British flag! A lovely touch.
Chef Suksan came out to greet us at the end of our meal greeting us with a warm friendly smile! He was so kind-hearted and lovely, a pleasure talking to him. He told me it's important to him to source all of his ingredients directly from Thailand, being authentic is incredibly important to him.
The taste sensations in his cooking really were, superb!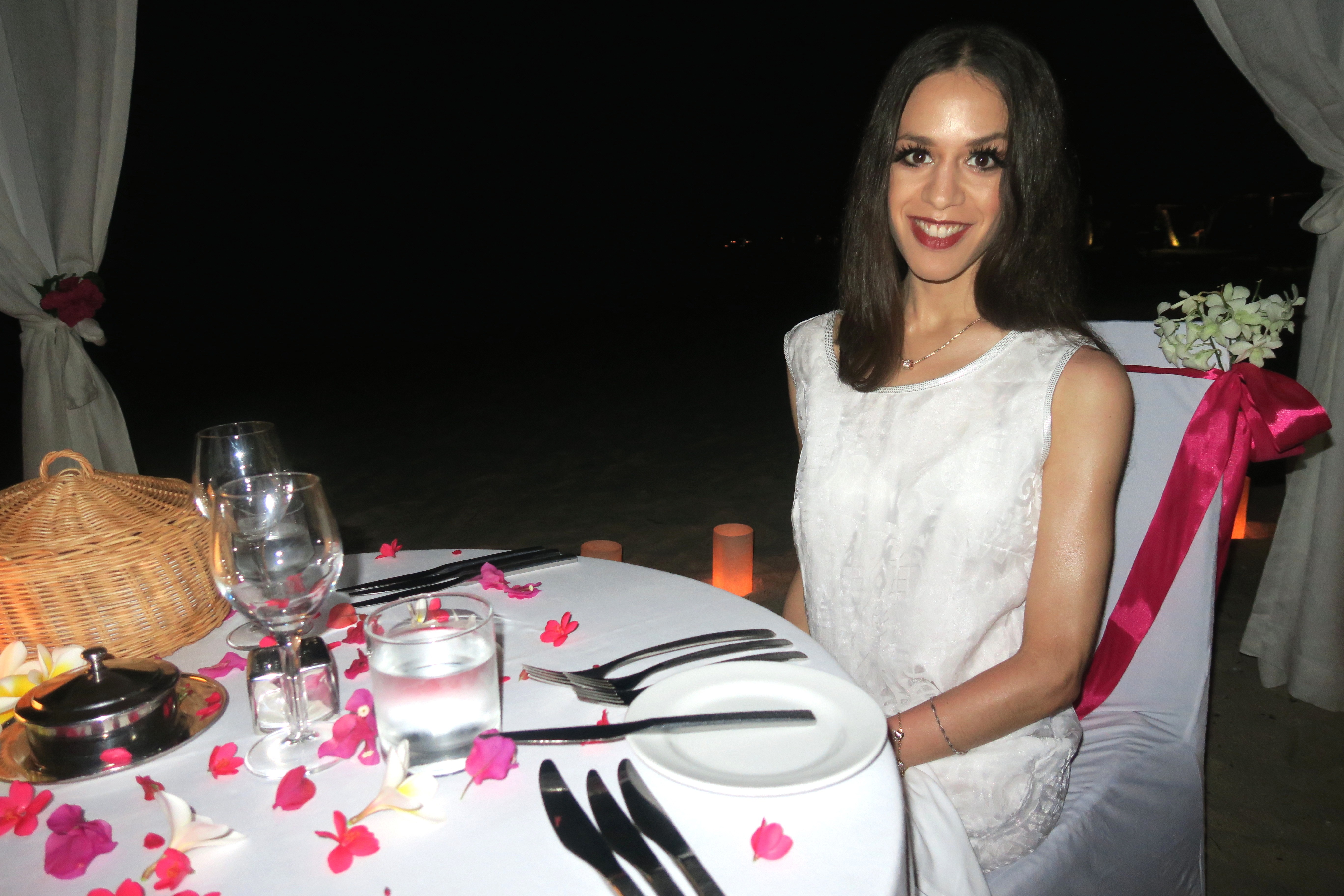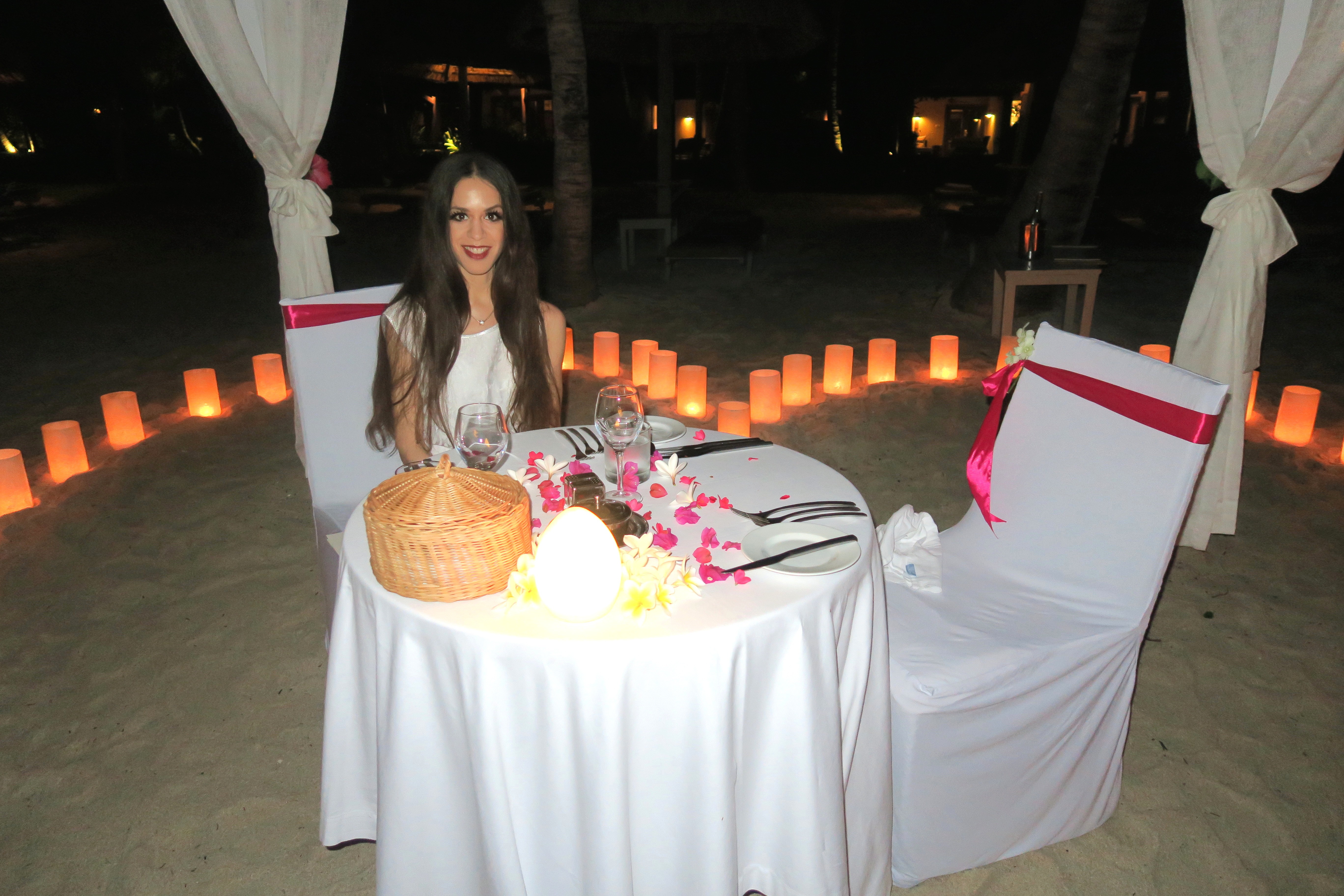 Romantic Dinner on the Beach
We were picked up from our hotel room by a member of staff and led to a Romantic meal for two on the beach. They had created a heart shape with surrounding lights around our table under our own private canopy! It was wonderful to have the beach to ourselves and was such a lovely and inviting experience.
For starters we enjoyed Smoked Marlin roulade with Philadelphia cheese, and Rodrigues Lime to start, Seared Tuna, nicoise salad and anchoiade dressing.
For the mains we enjoyed Chicken Ballotine with cumin, bok choy and curry cream sauce, my partner had a New York Steak, Creamy Polenta and a thyme sauce.
For dessert we both enjoyed a decedent Hazelnut Chocolate Dacquoise with Mascapone Cream. A wonderful private experience!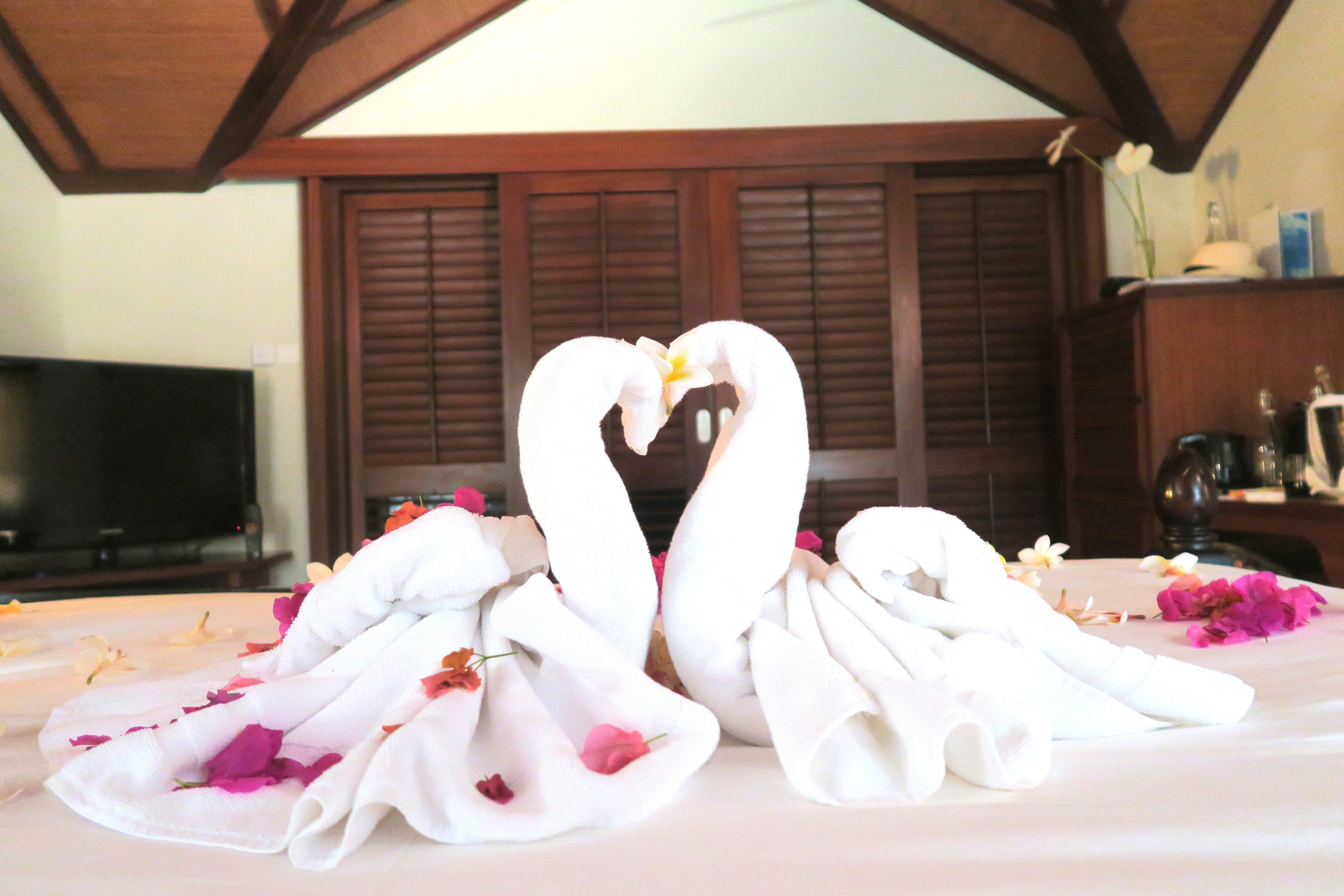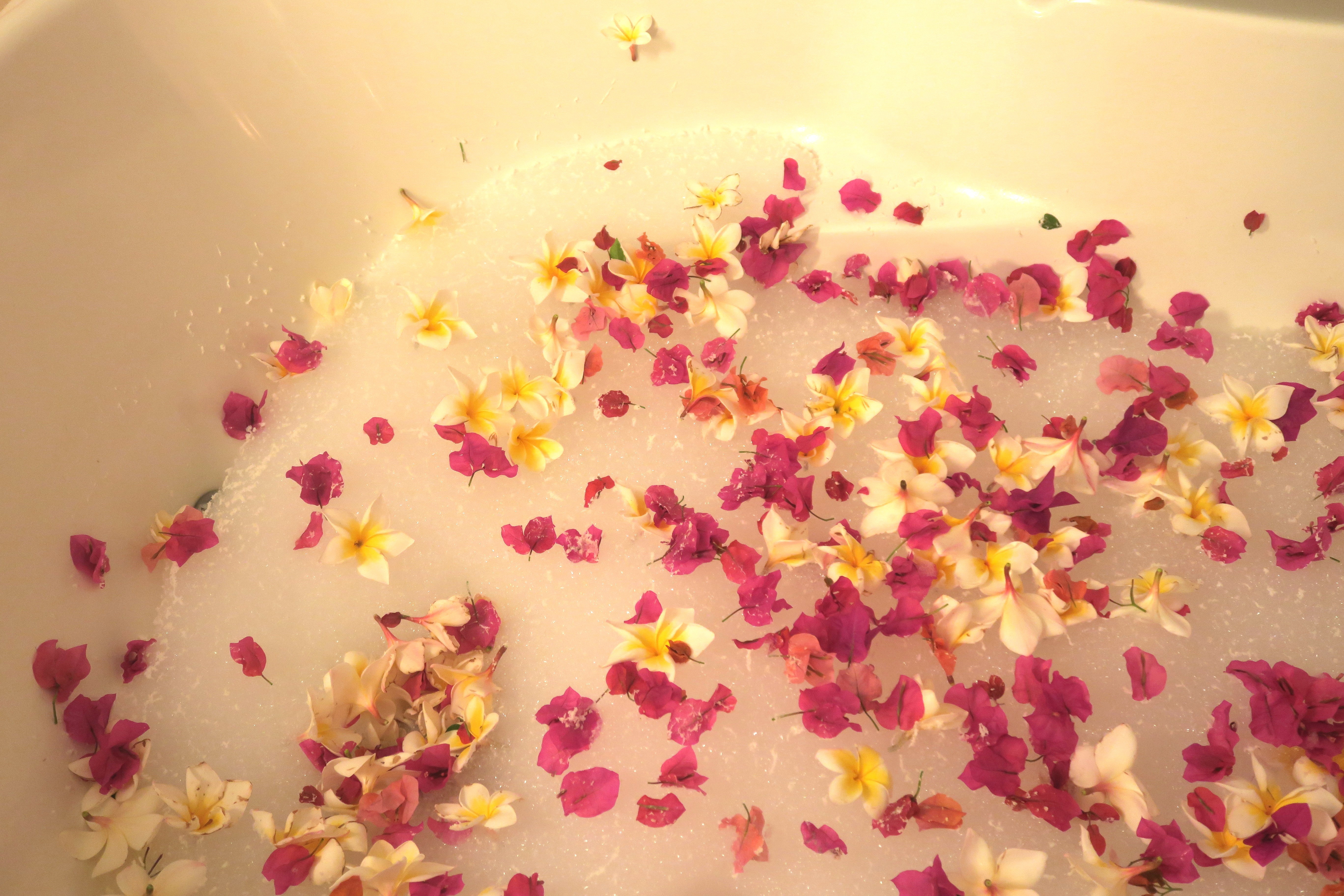 When we arrived back to our bedroom we were welcomed to find our entire hotel room lit up with tea-lights, towel swans, and a bath tub filled with bubbles and rose petals! Such a nice touch.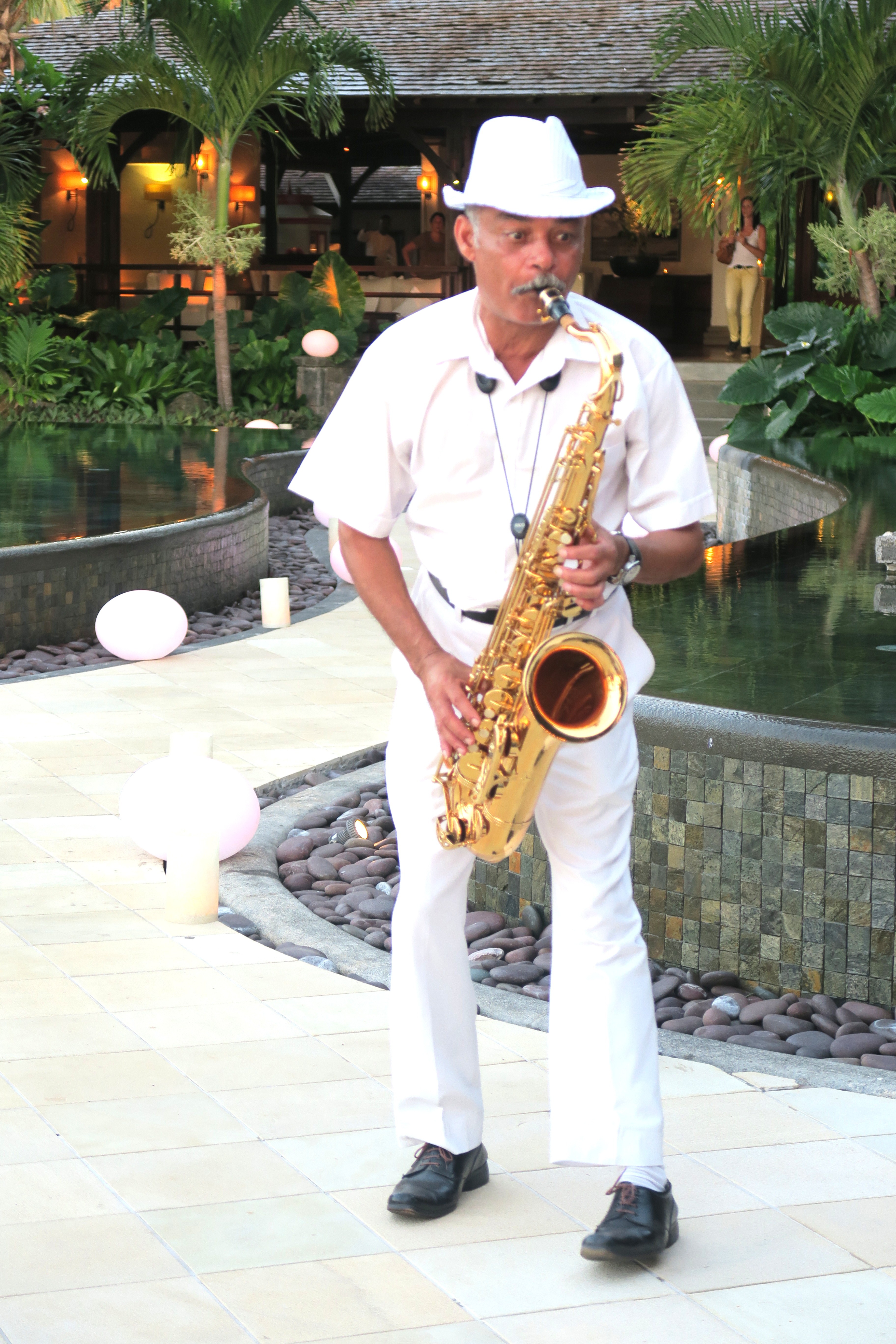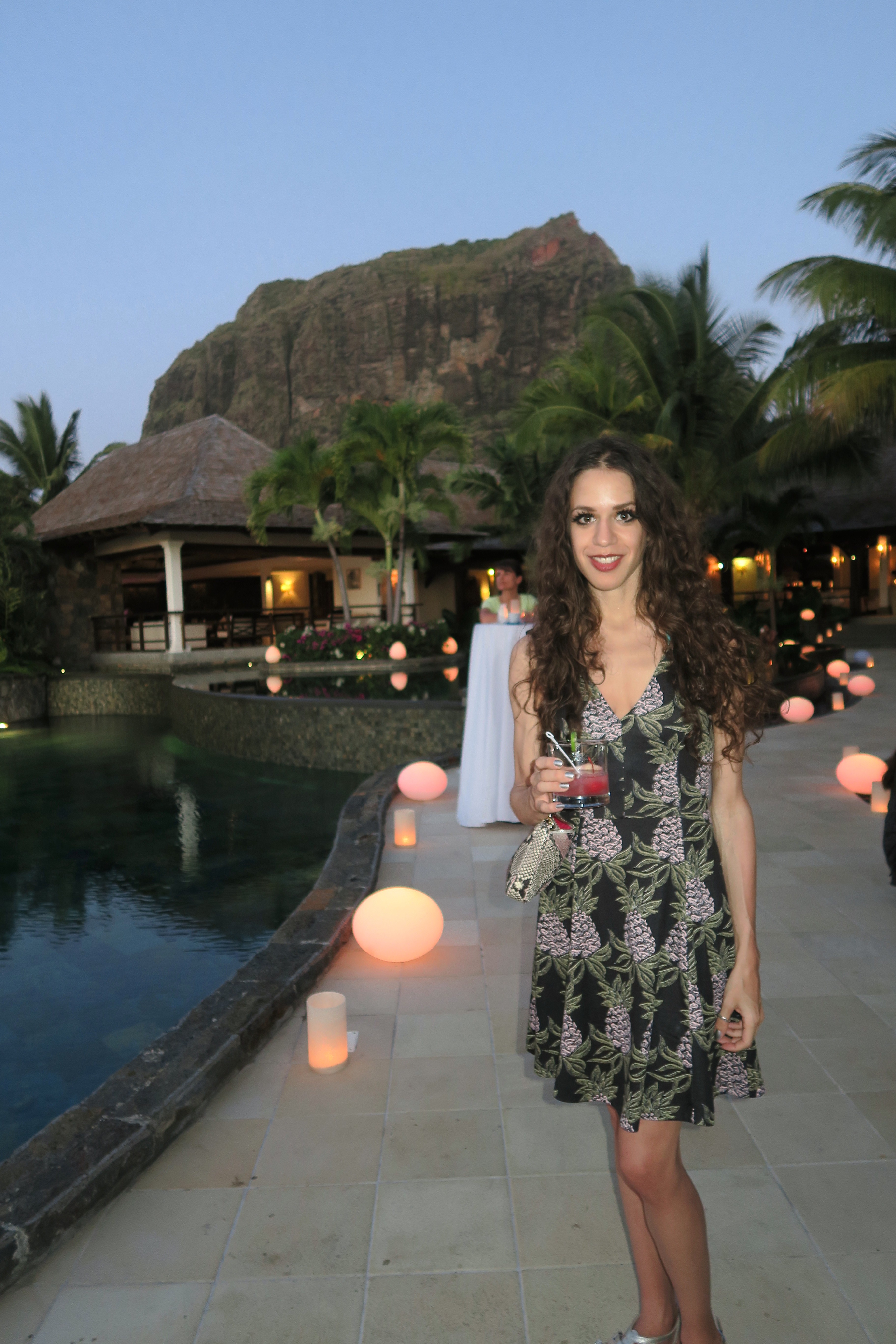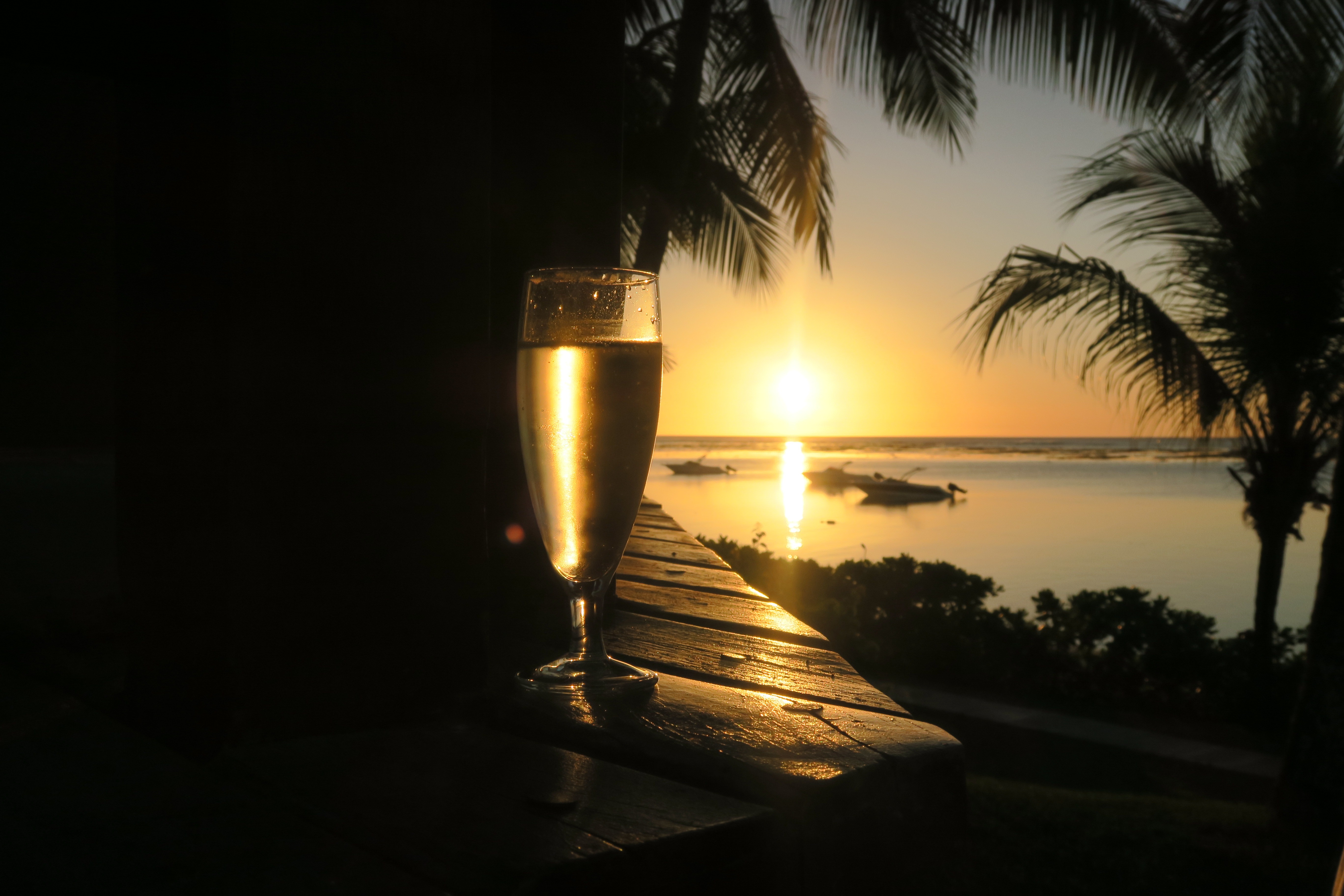 Entertainment
The hotel invited us and other guests to enjoy a champagne and cocktail reception with the directors and management of LUX* Le Morne which was a pleasure. It was great to relax, mingle and enjoy the live jazz music of the saxophone player whilst watching the sun go down.
There was live music each night in the Beach Bar which varied from DJ's to live bands who were really very talented indeed, a great way to unwind and enjoy a local rum or one of their local plantation rums on ice.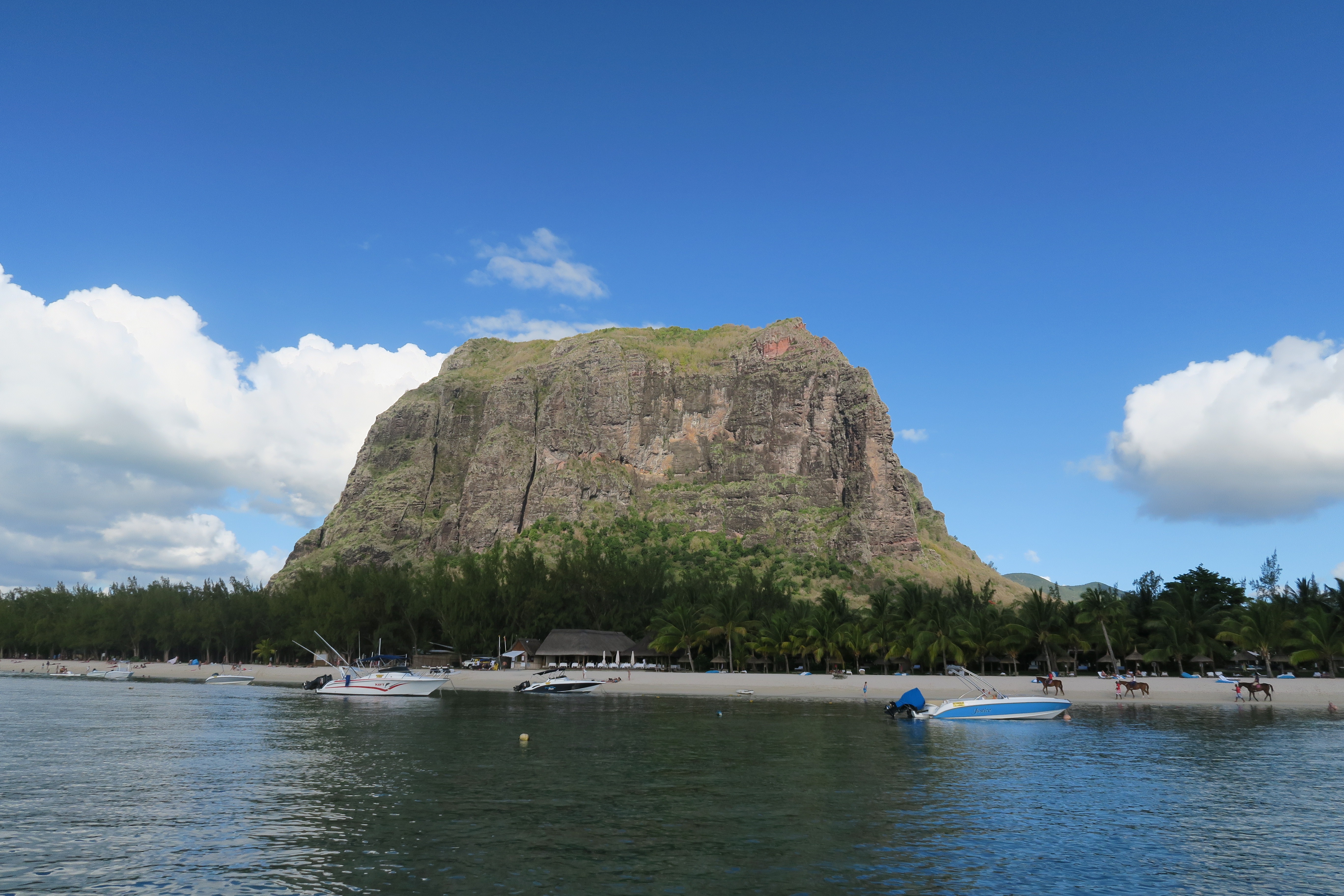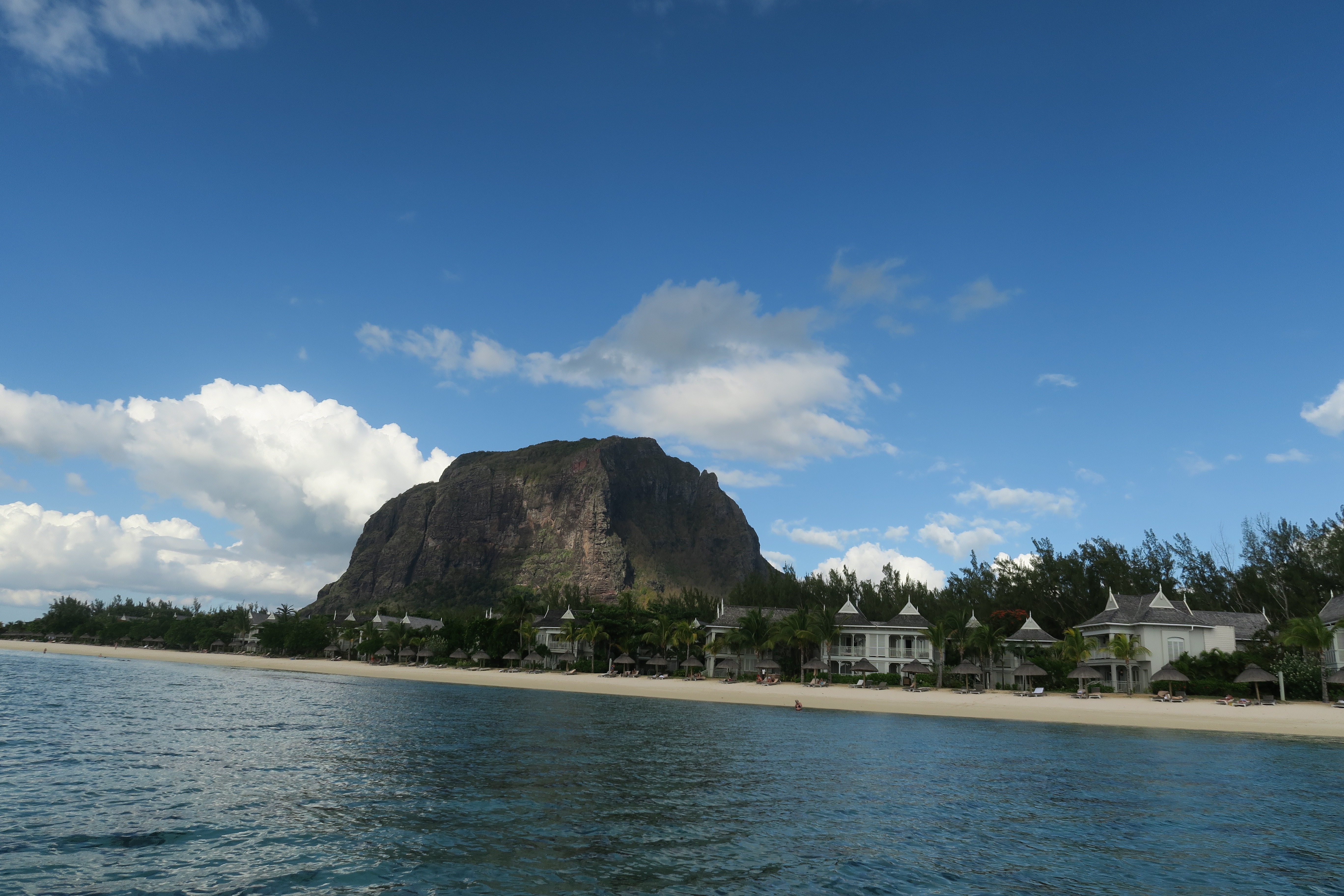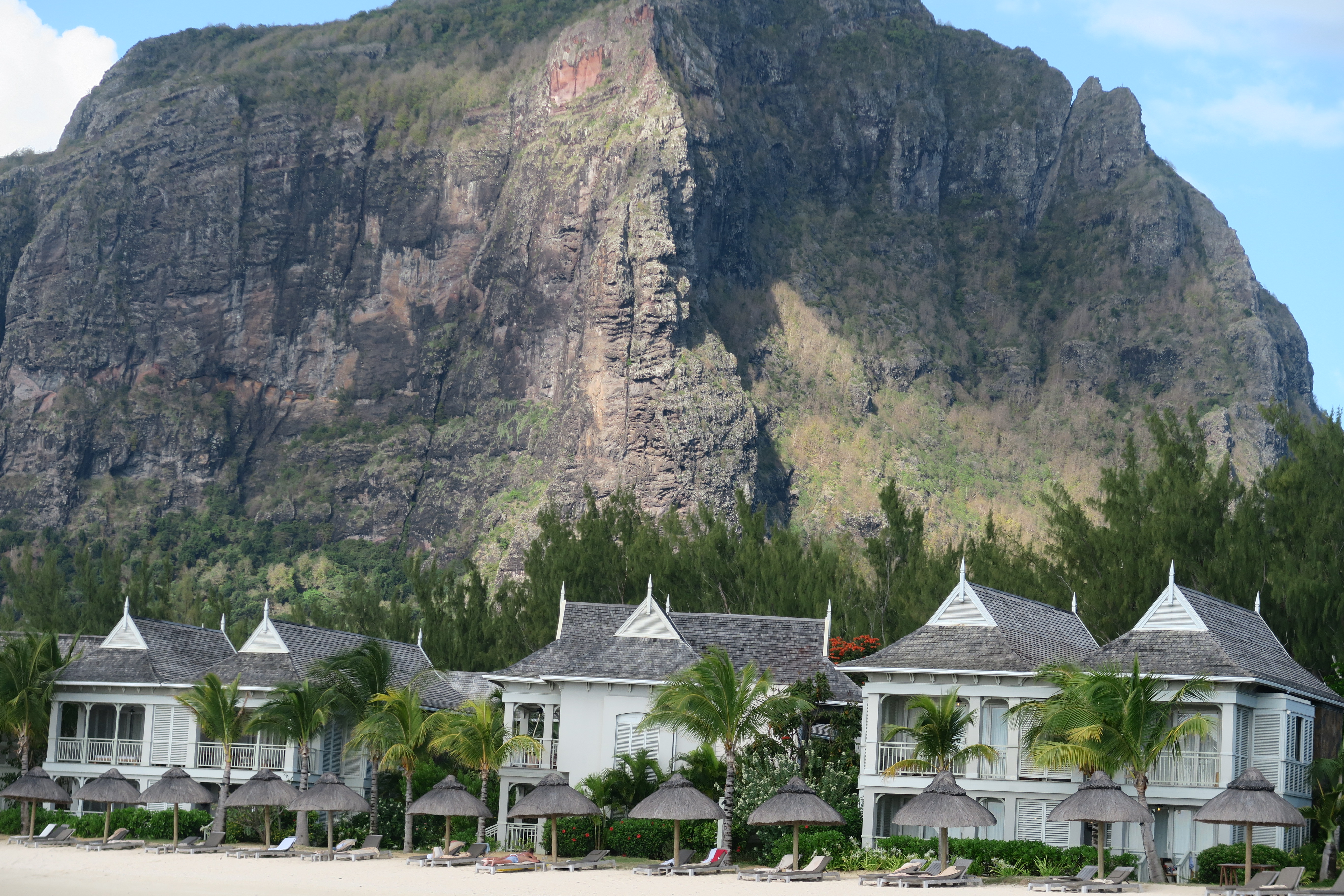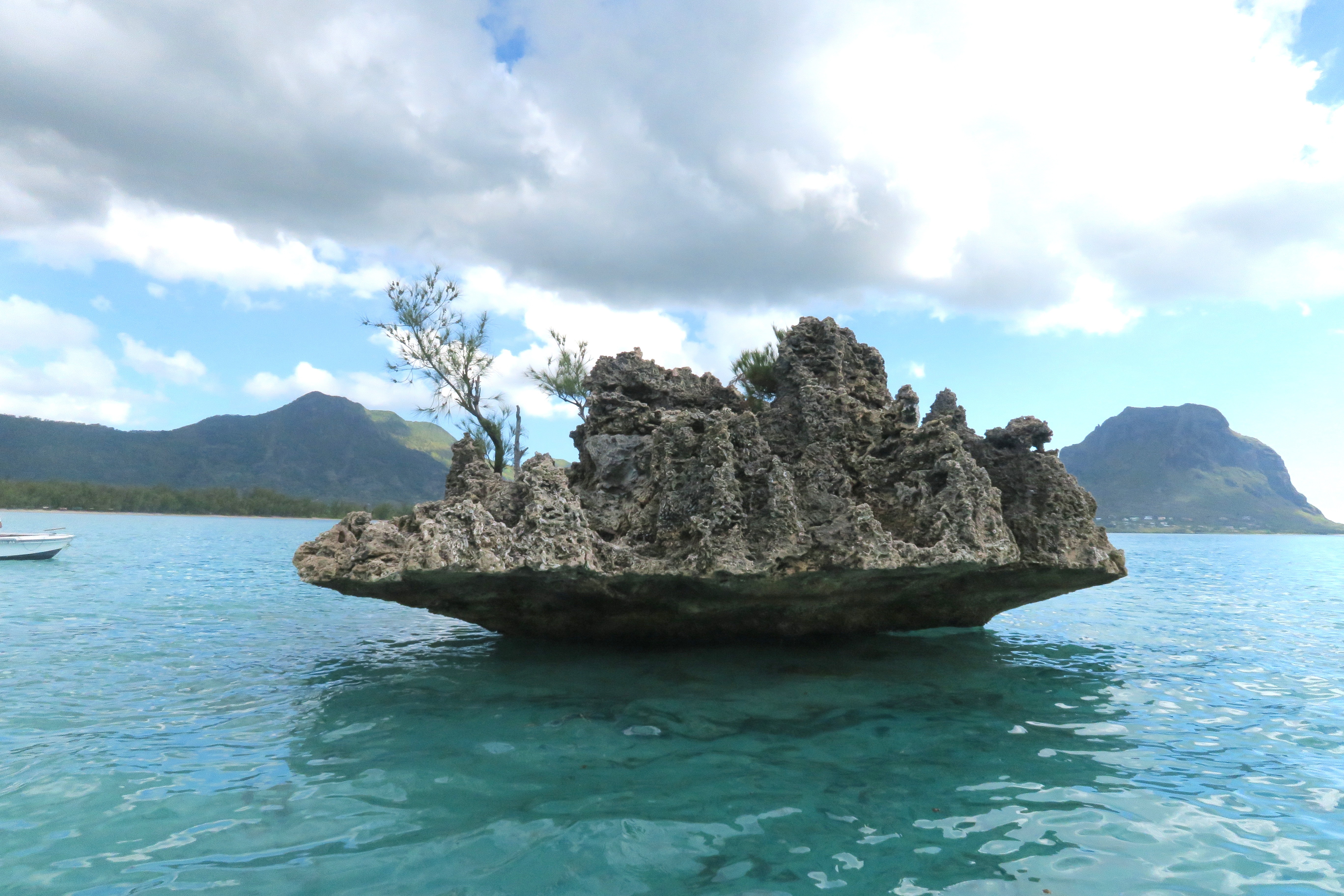 Scenery & Surroundings
Jonathan and I took a speed boat ride which took you around the surrounding areas of Le Morne providing excellent views of Le Morne mountain. We also had the honour of seeing the famous Crystal Rock which is situated in the middle of the blue lagoon which is a very famous sight to see in Le Morne, it's beautiful.
It was wonderful to get up close and personal with Le Morne mountain in all its glory. You are able to climb it, however recommended for those who are experienced hikers! We simply admired it from afar.
The resort itself is surrounded by stunning greenery with mountain views and crystal clear calm blue sea. One of my main highlights was the dramatic Mauritian golden sunsets, they really were quite magical.
Everywhere you looked was a postcard view, absolute paradise.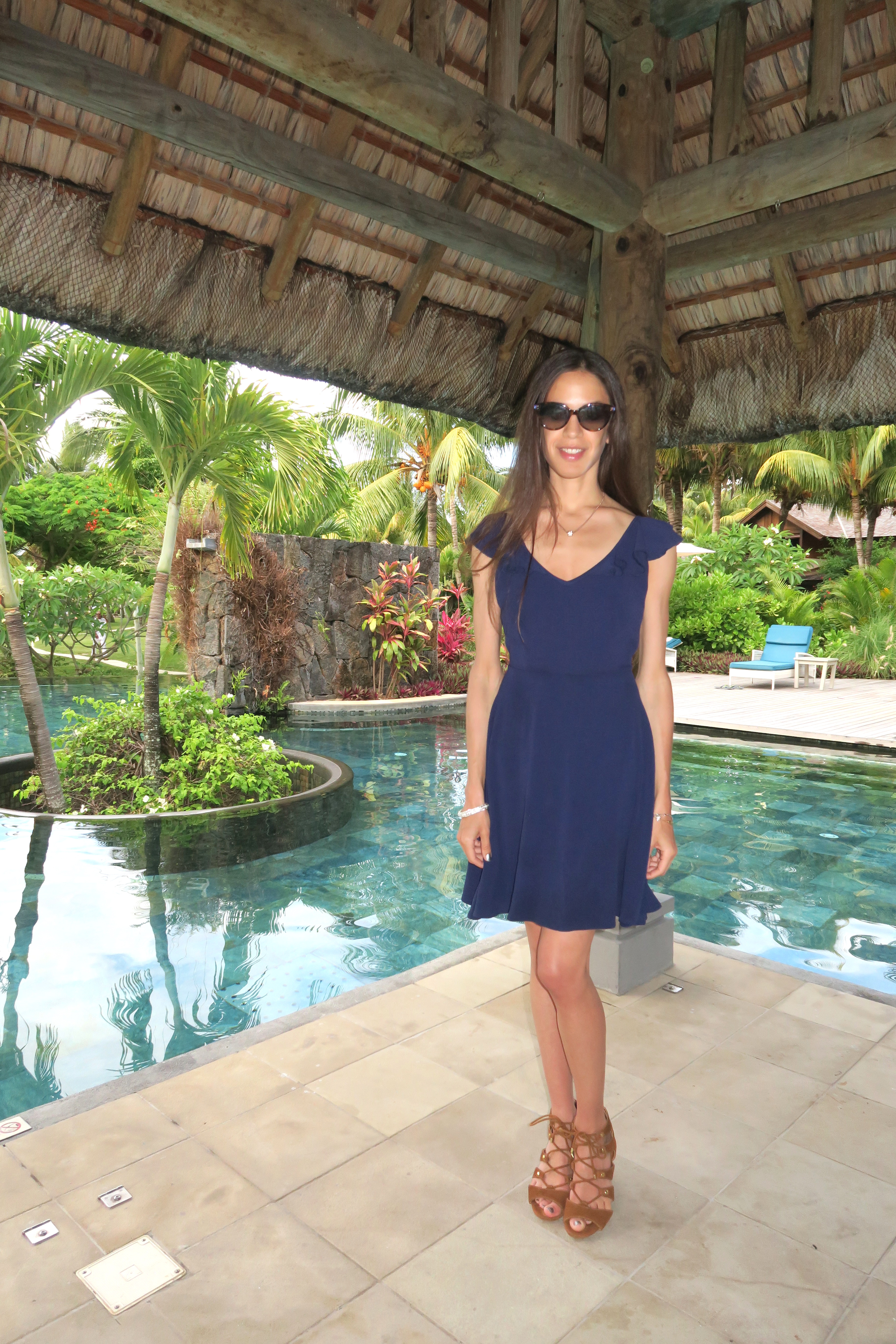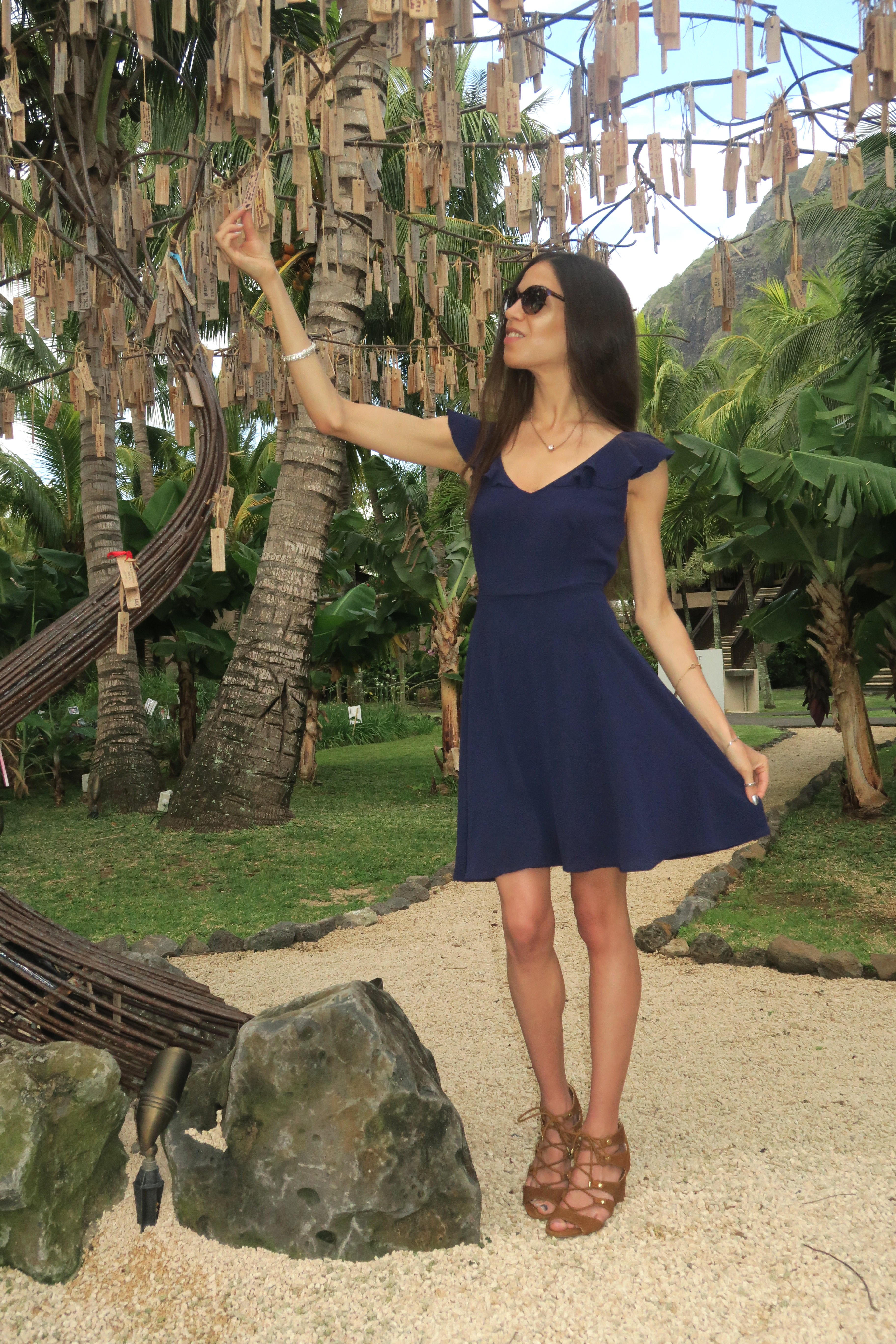 Resort Wear
When it comes to resort wear opt for light materials in hot humid weather. The navy blue beautiful dress by one of my favourite designs Omar Mansoor from his Spring/Summer 2017 Dreams of a Princess collection. It was captured under the Tree of Wishes at LUX* Le Morne where you can hand write your own wish on a little wooden tag and hang it on the tree. This beautiful dress fitted incredible well, nipped nicely at the waist, and was the perfect length to wear during the day.
This Navy Chiffon Embellished Keyhole Maxi Dress from Quiz Clothing would be a great pick for a Navy blue evening dress, the sparkling detail is beautiful adding emphasis to the dress.
White is always a great colour to wear on vacation, not only does it bring out your tan nicely it also keeps you feeling fresh and crisp.  The little white dress I'm wearing is from the 2016 Imperial Romance collection by Omar Mansoor. 
When it comes to the evening when it gets a little cooler, a light kimono is ideal if you want to carry on enjoying the sunset on the beach. Verry Kerry's Santorini Short Gown was great to wear over your bikini to give you some added warmth, the beautiful blue & white prints complimented the blue of the sky and sea. I teamed the kimono with my favourite Cocorose Chelsea Blue & Orange ballerina shoes, they were beyond comfortable to walk in!
When it comes to swimwear I love colour! The red bikini is by Swimwear by Parys which is a unique colourful red detailed triangle bikini. The second bikini of choice is the vibrant and cute Catia bikini Triangl Swimwear worn with The Buckingham Champagne Ballerina Shoe by Cocorose London.
Opt for comfort, light materials, colour or a pretty little white dress, and very comfortable shoes!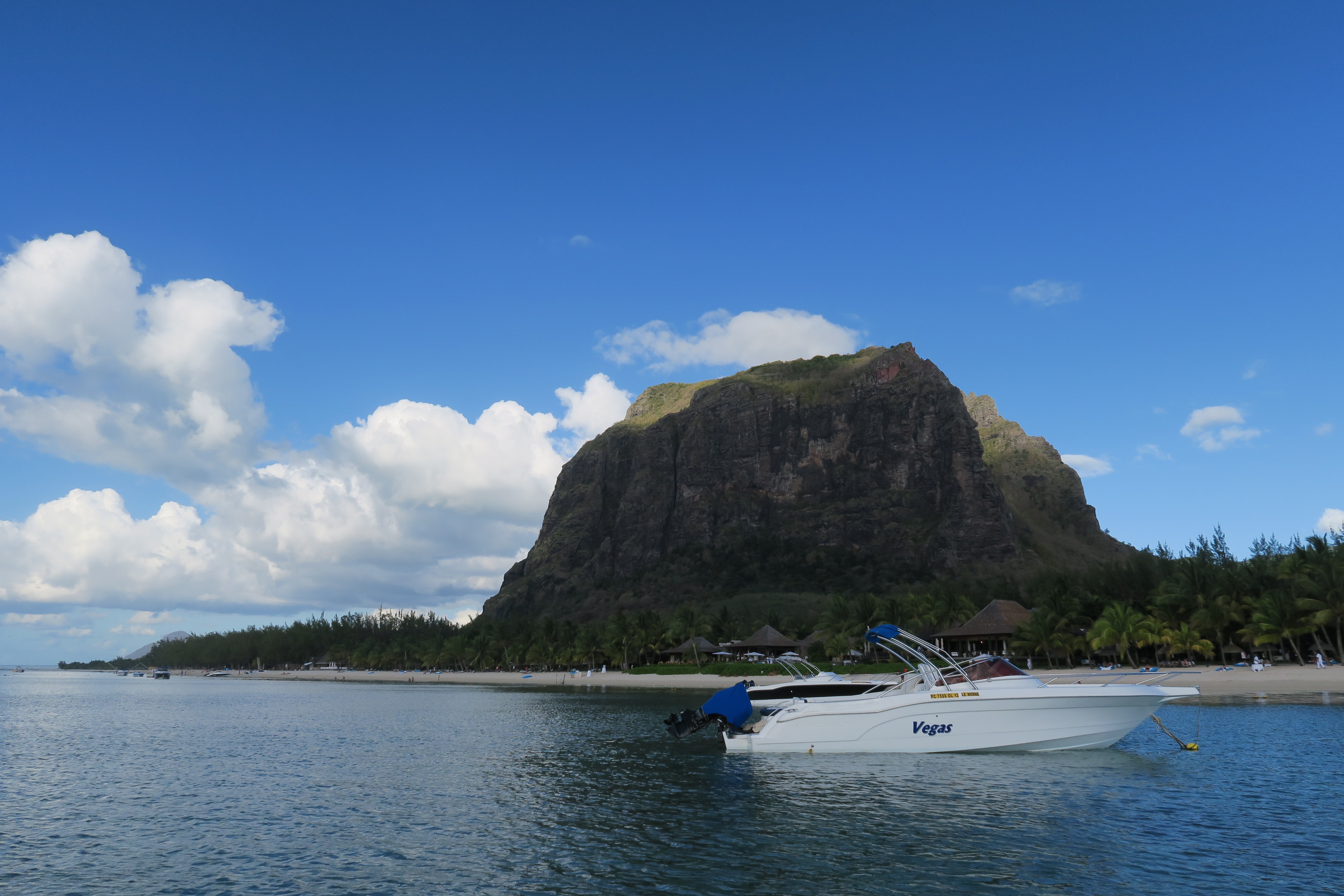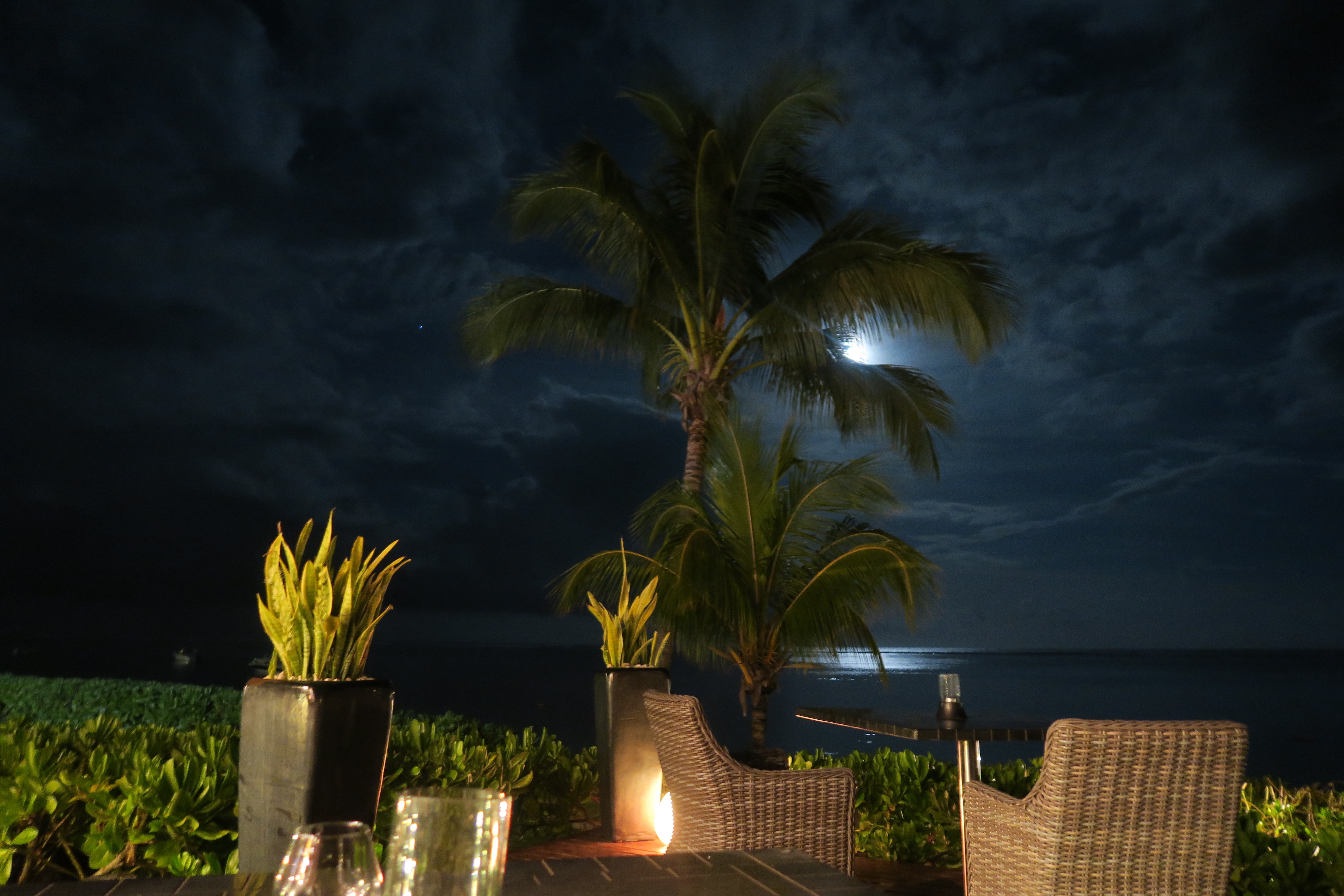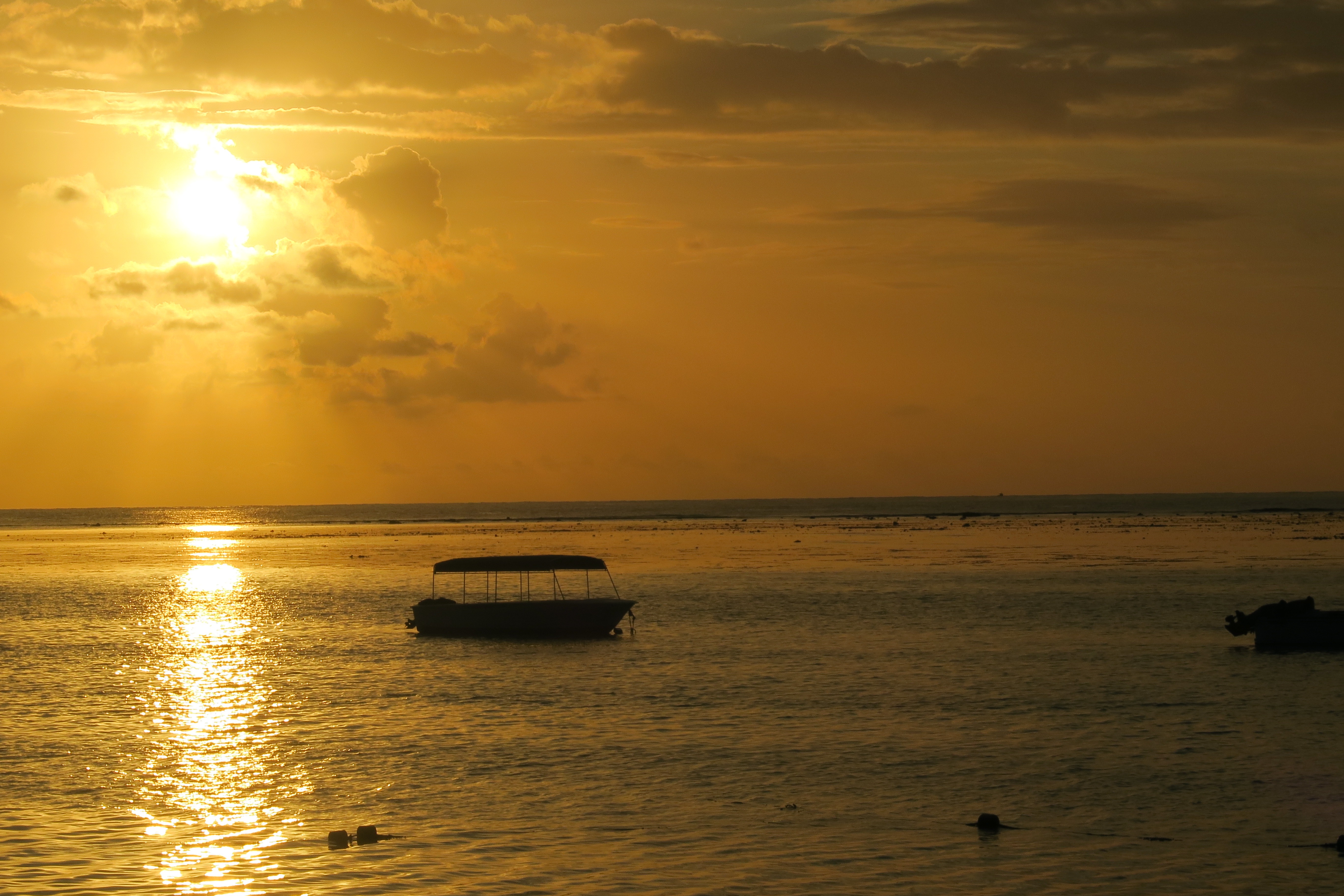 Overall
Our honeymoon at LUX* Le Morne was such a wonderful one, from picture perfect views, calm serene sea, moorish food and fantastic hospitality from start to finish. A special thanks to the entire LUX* team for a memorable first visit to Mauritius.
The LUX* experience was incredible and a great way to enjoy Mauritius with such stunning scenery surrounding you, especially Le Morne mountain.
What did you think of LUX* Le Morne from the review above? I would love to hear your thoughts!
Thanks for reading!
Laura xo