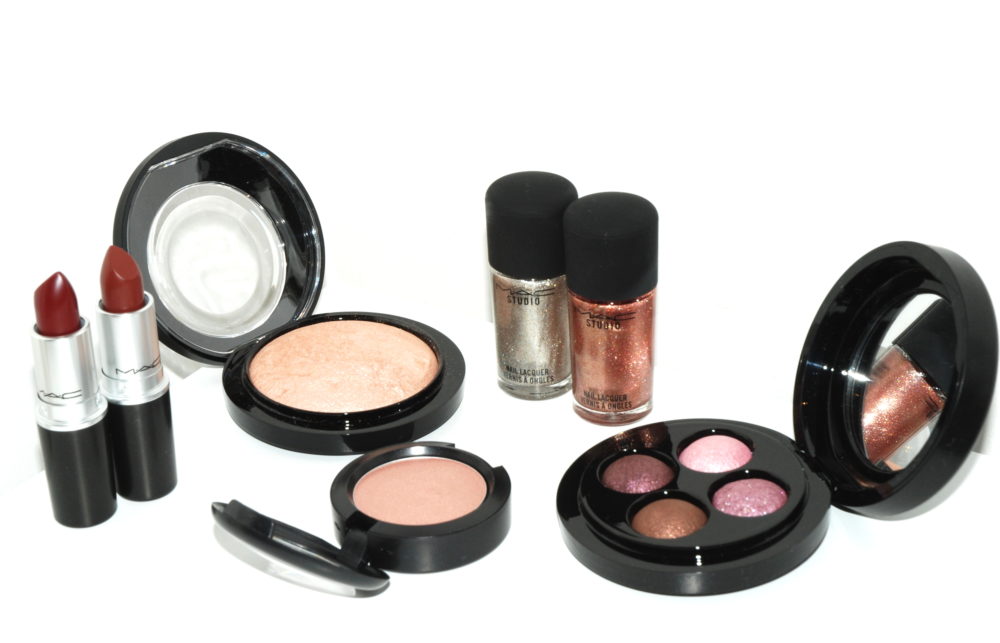 Mac Cosmetics Festive Makeup
Christmas is one of my favourite times of the year, there's nothing more homely than spending time curled up with family friends and loved ones! The holiday season is also a time for dressing up & looking glamorous and perfecting your makeup is always a great place to start.
MAC Cosmetics is known for its high quality and beautiful makeup creations, and in this feature I've brought my favourites picks for the holiday season looking at warming shades for the eyes, rouges for the lips, sparkly warming shades for the nails and products to create perfect looking dewy skin.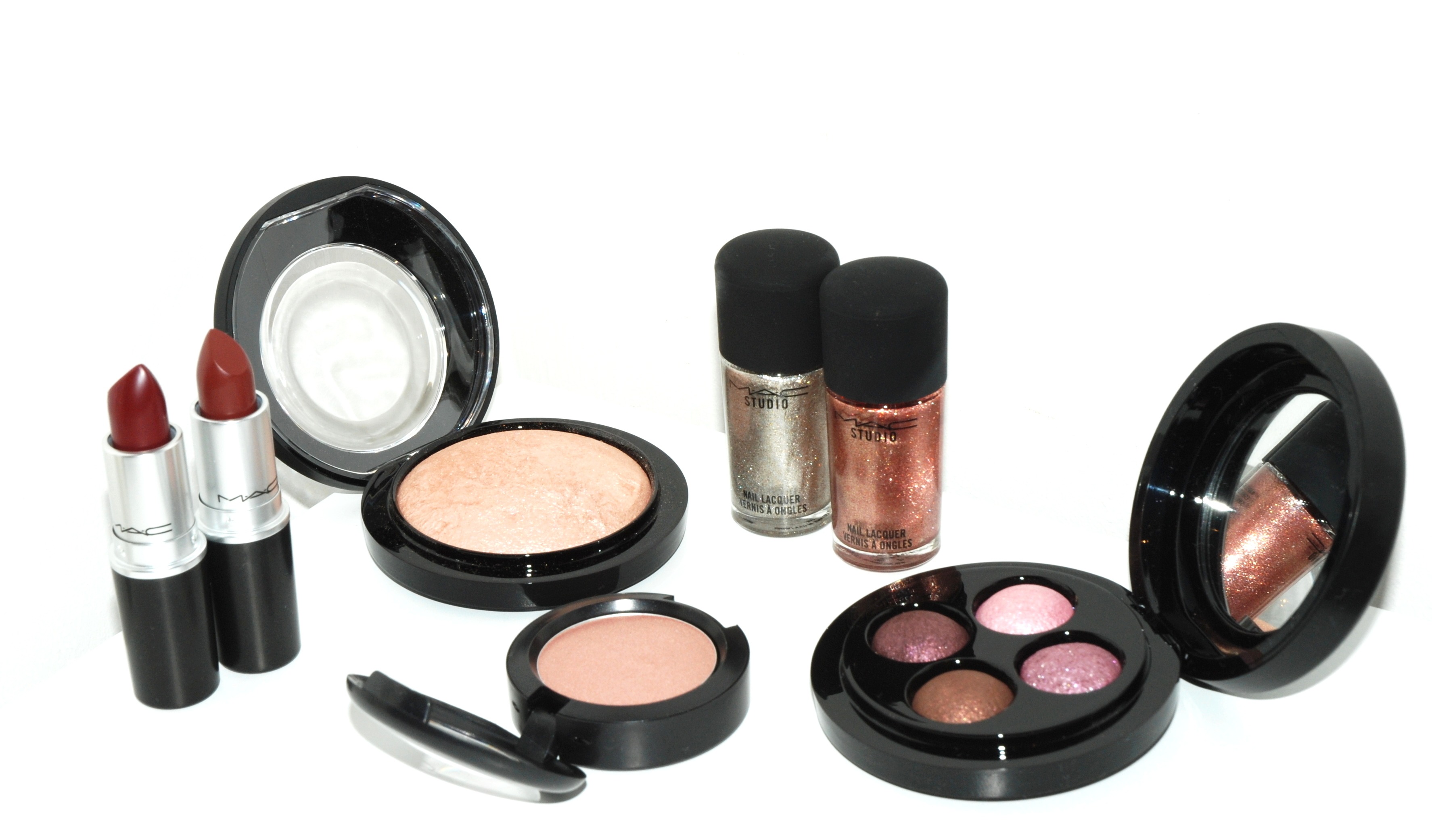 From Left to Right
Mac Lipstick in Diva & Paramount which are two of my favourite deep shades for fall. Diva is an intense red burgundy shade and comes in a Matte finish & Paramount is a satin chestnut brown. Both shades are so warming & can be worn either together or on their own. I love mixing up lipsticks to create unique shades 🙂
Mineralize Skinfinish in Soft & Gentle which is a pretty peach bronze highlighter. I love to dust this on top of cheekbones and on the brow bone to finish off a contoured look.
Studio Nail Lacquer in Fabulous Fete & Cocktail Hour. Fabulous Fete is a silver shade with gold pearl. Cocktail hour is a bright copper with pearl. Both are sparkly shades and look so pretty especially at Christmas time to create those eye catching festive nails!
Mineralize Eyeshadow in a Medley of Mauves which is a quad of beautiful shimmery warming mauve colours which are perfect for Fall & are currently high on trend when it comes to festive eyes. The shades are really warming and teamed with a beautiful rouge lip they make the perfect statement eyes.
Cream Colour Base in Shell which is a pretty pink beige with shimmer to be used in a variety of different ways. I was recommended by a MAC artist to use this underneath my foundation to create a lit from within look before applying foundation. I've found this also looks really pretty as a highlighting shade on top of foundation also!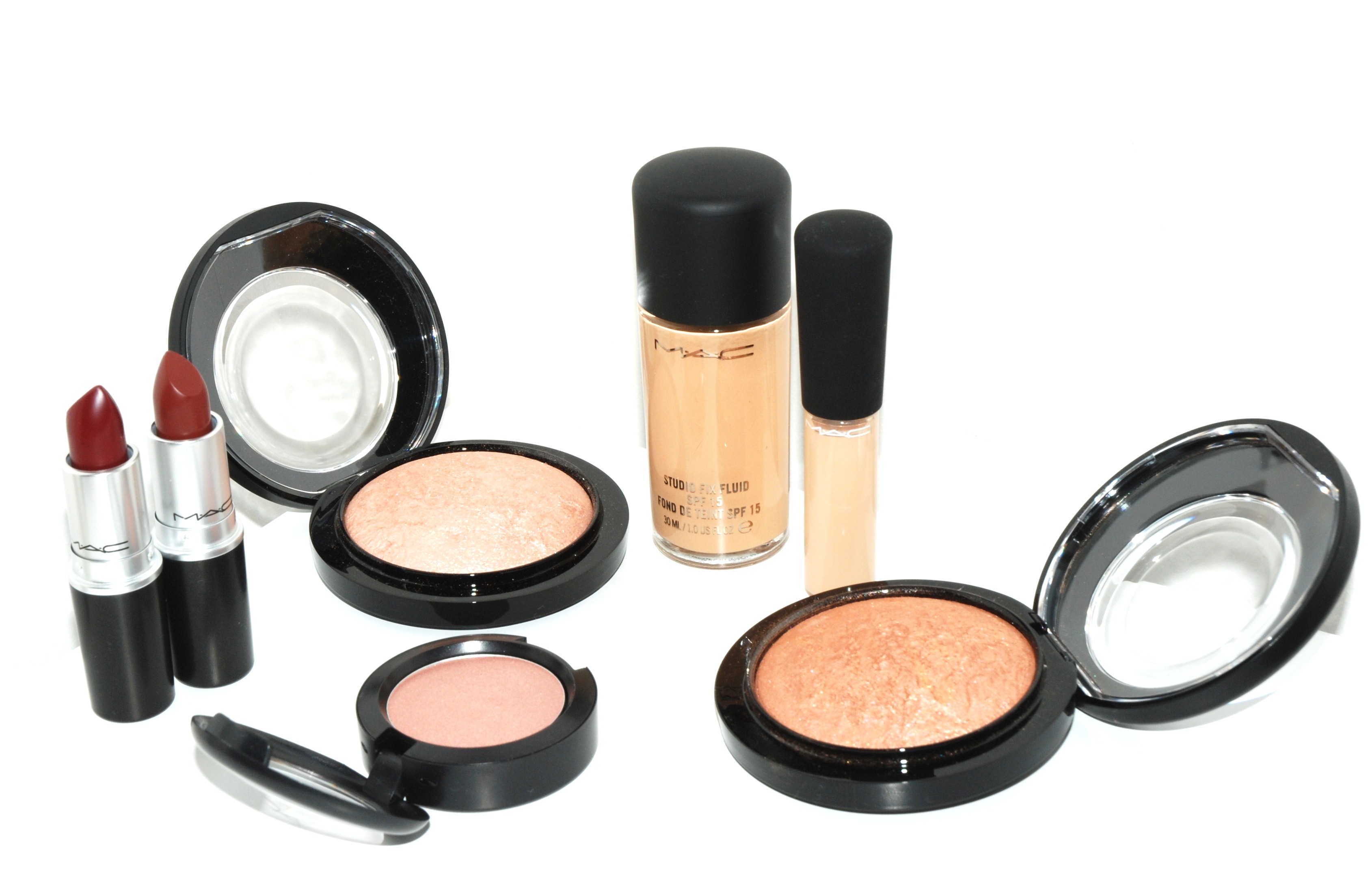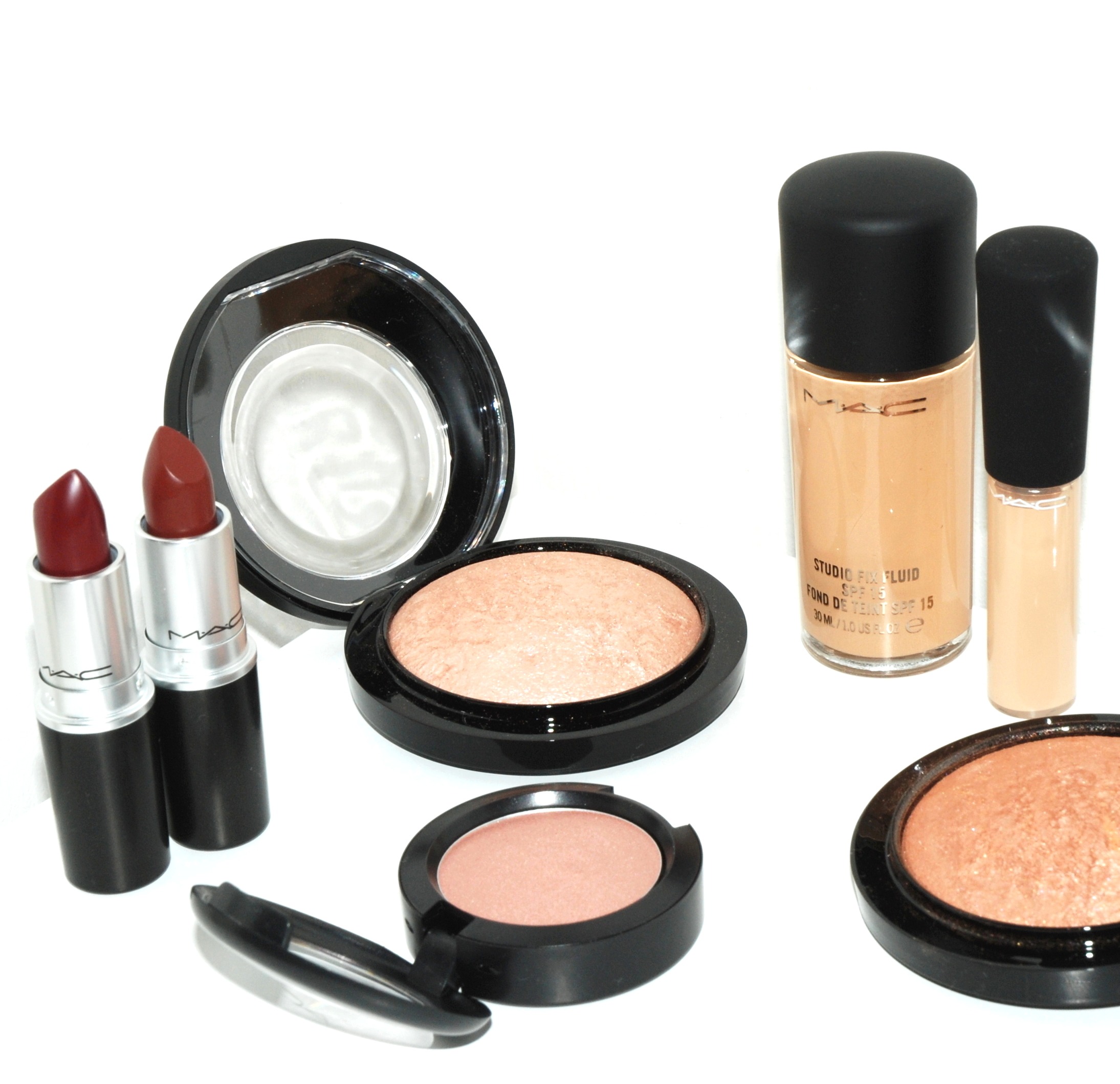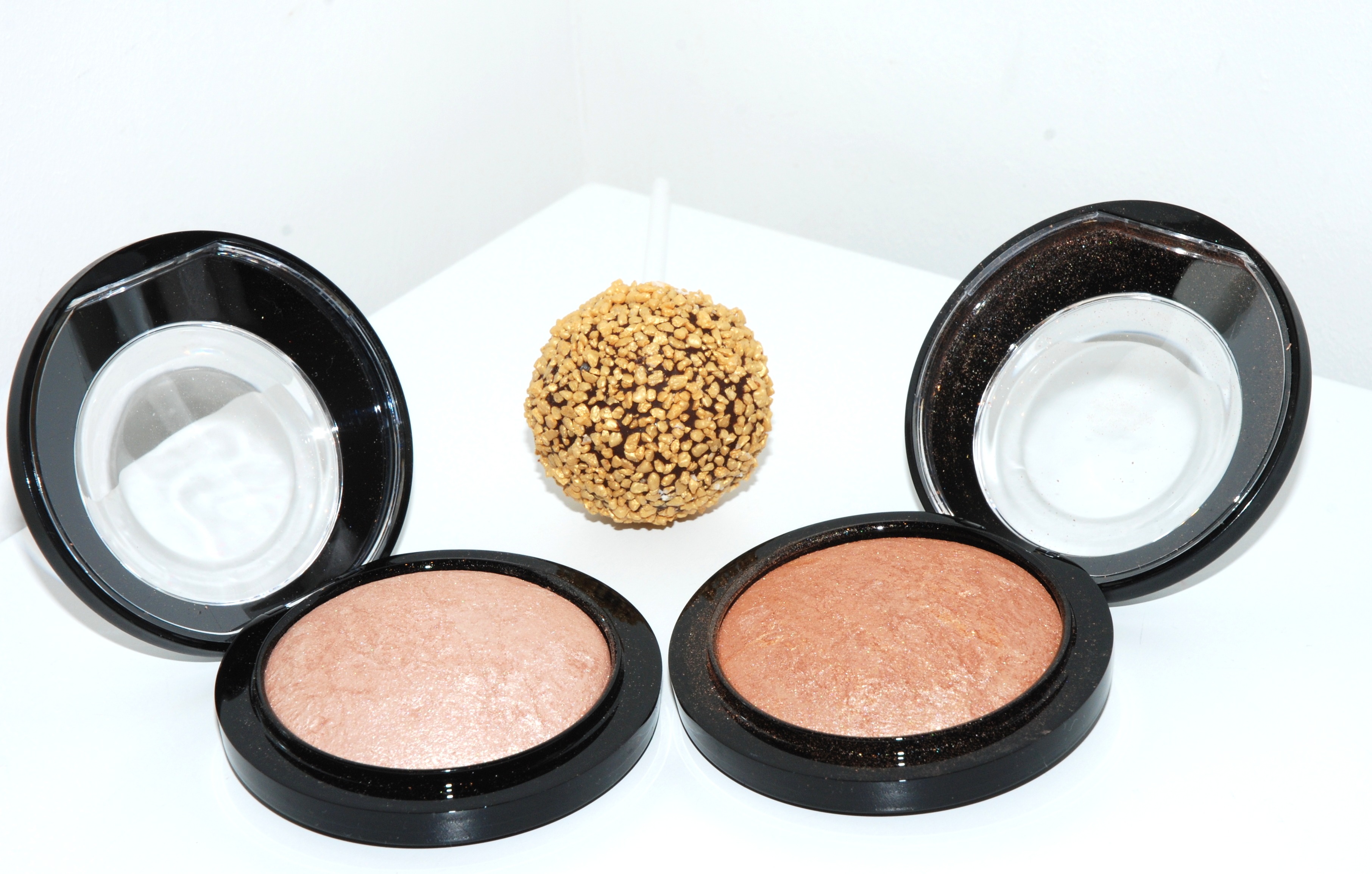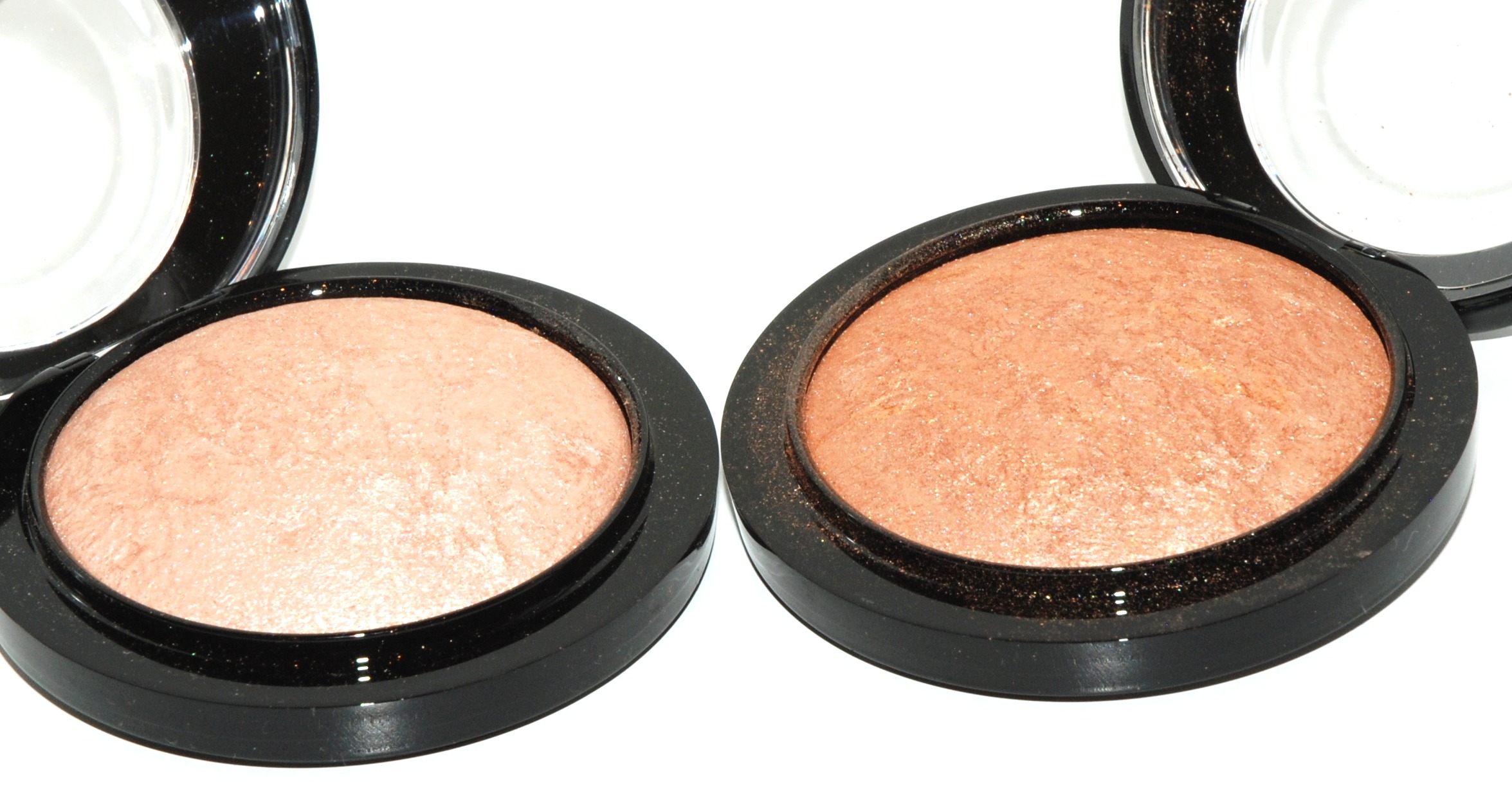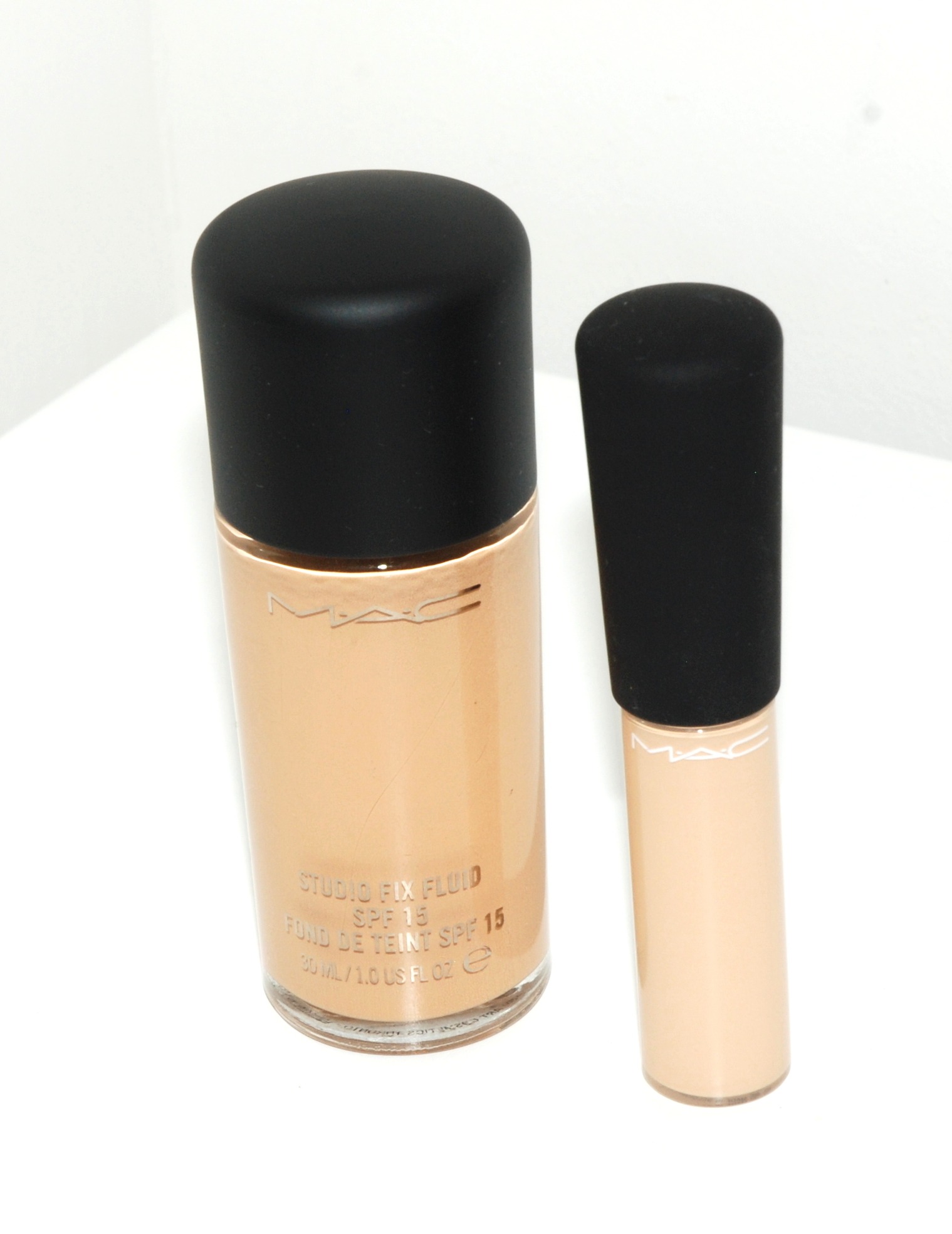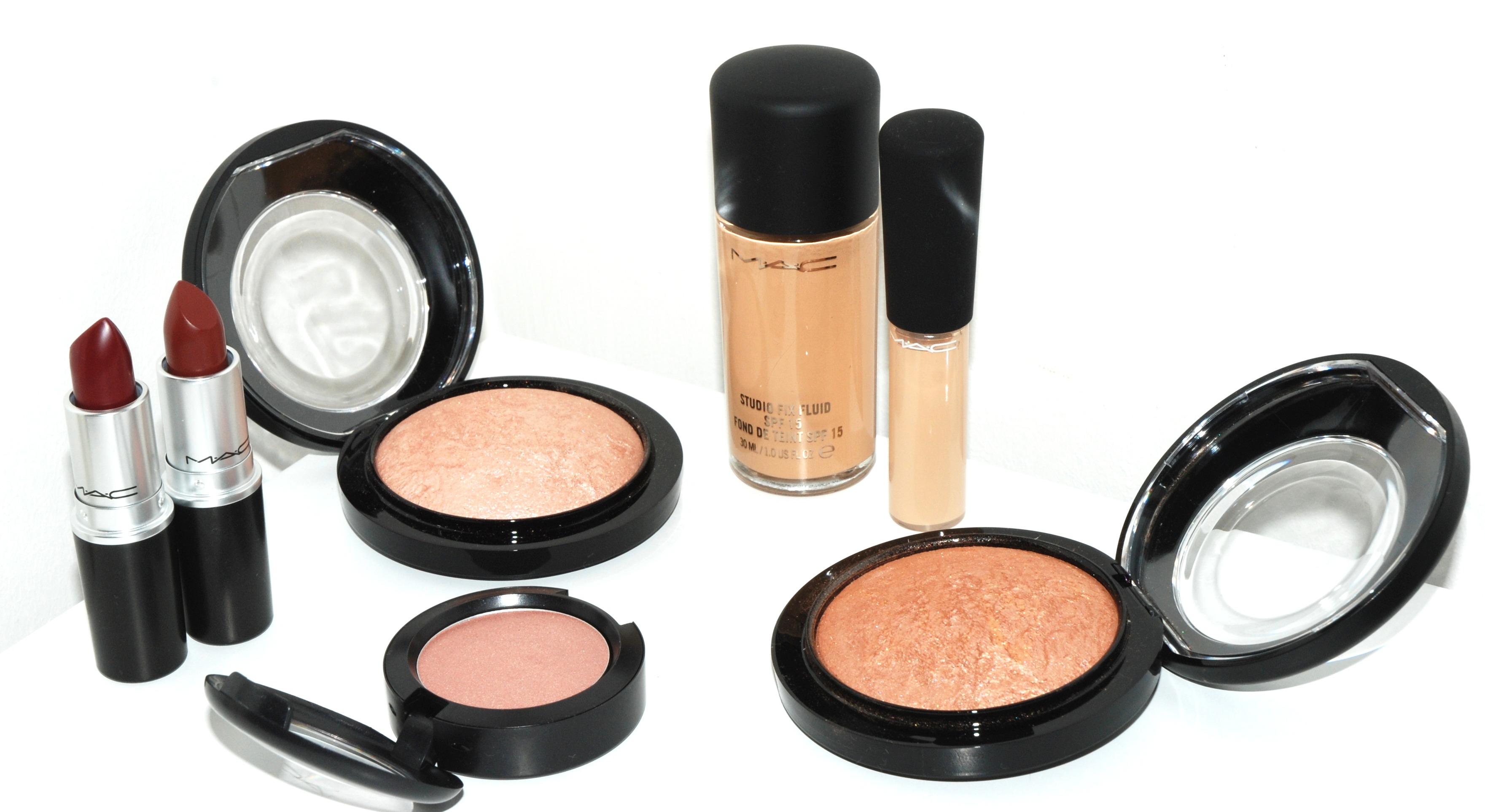 The foundation showcased here is the Studio Fix Foundation Fluid SPF 15 in B-65 which is suited to N-30 skin tones, I have olive skin so this is the perfect match for me. The concealer is Mineralise concealer in NC25 which can be used as a highlighter also if you contour your face also.
The beautiful Skinfinish here photographed with the Soft & Gentle shade is Global Glow which is a natural tan shade with silver shimmer. It's a really pretty and recommended for any skin tone, a great high-lighter for all 🙂
You can create such a warming festive look using these products combined for a gorgeous look for Christmas and New Year also!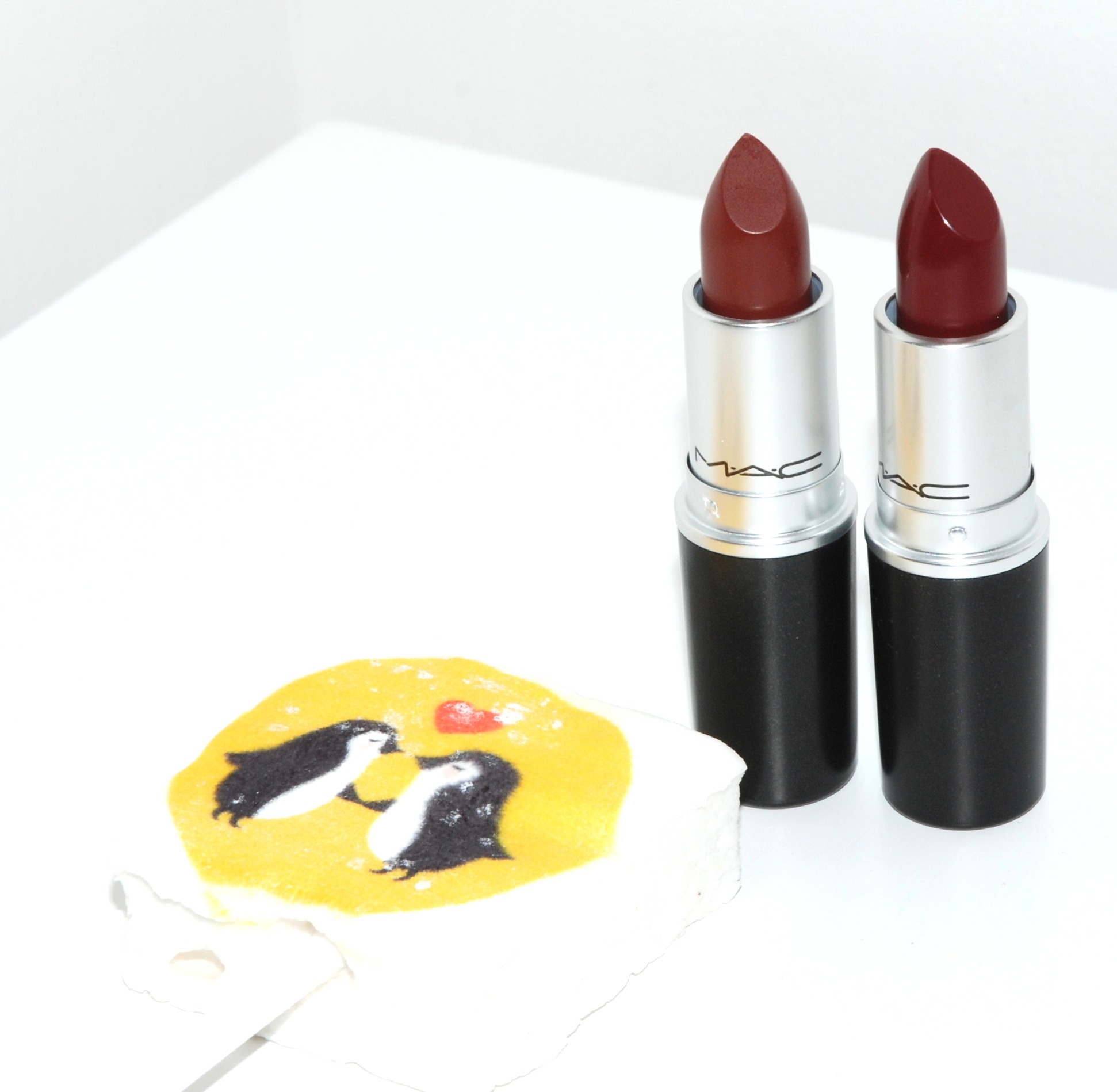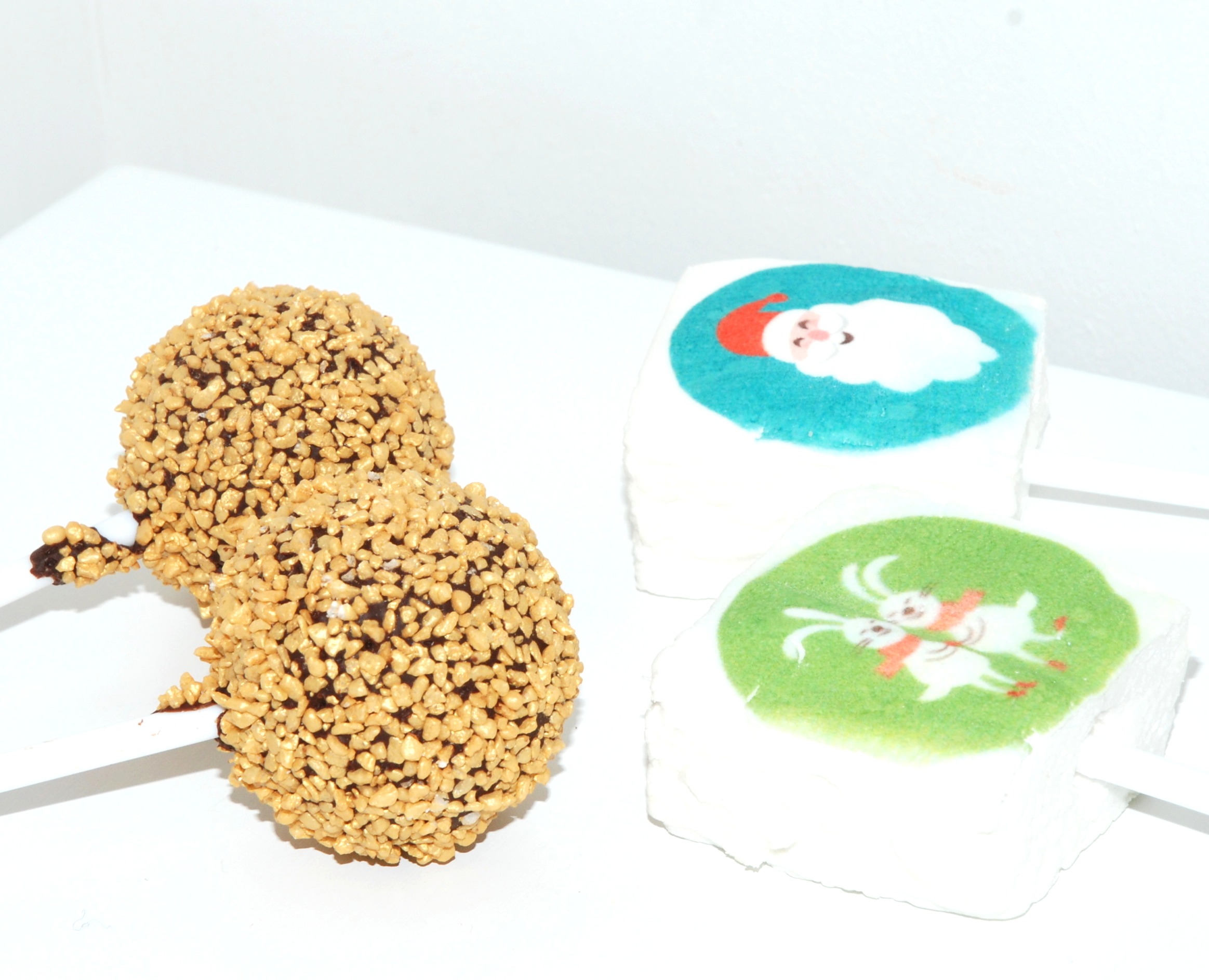 PopKakery
I had the pleasure of shooting these MAC products with some tasty festive treats from PopKakery who create personalised gifts for special occasions such as Christmas 🙂
They are really ever so sweet & they made me smile as soon as I opened the box. I love anything unique and fun loving!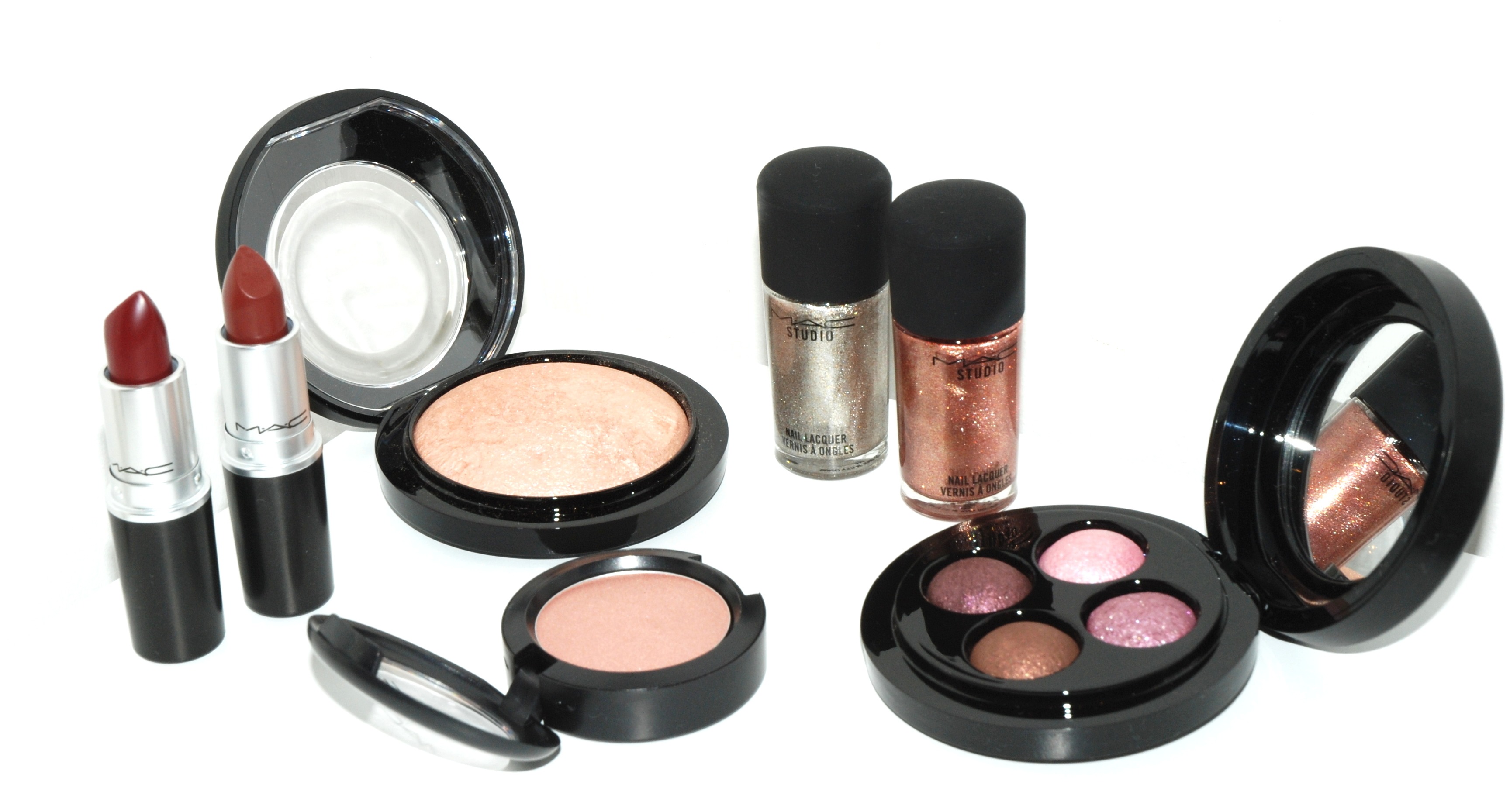 Overall
MAC cosmetics always impress with their beautiful collection of makeup products. Their eye colours are exceedingly pigmented and long lasting and you really are spoilt for choice on the website with their large range of colour choices available.
The face products are beautiful & particularly love the Skinfinish products as they really give your skin that added beautiful shimmery glow.
MAC's Lipstick shades are so popular and I can see why, they are long lasting & the colour choice is amazing it's hard to really come away with one shade!
Which products from the photographs above catch your eye?
I would love to hear your thoughts 🙂
Laura xo