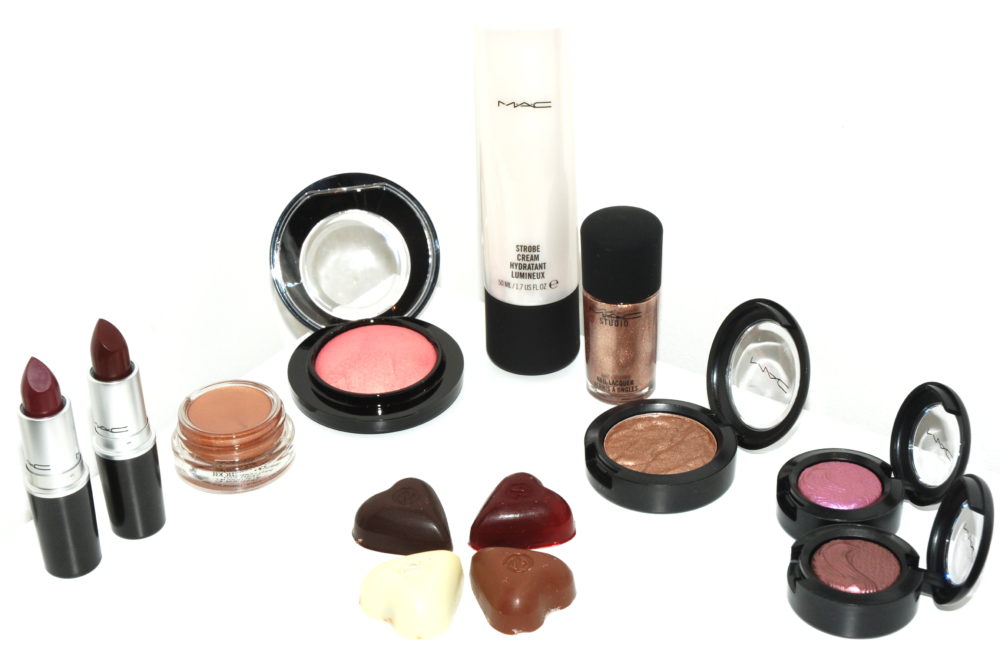 Mac Cosmetics Spring Makeup Picks
Spring is one of my favourite times of year, when the sun starts to show it's cheerful face and walks in the park are drawing closer, even if it may still be a little brisk here in the UK we can still embrace some Spring makeup choices.
Stepping into Spring I wanted to bring some of my favourite picks from MAC Cosmetics to showcase to you all. As it's not quite Summertime yet, I have opted for some warming yet shimmery tones for the face and eyes and a deeper reddish lip.
From Left to Right
Mac Lipsticks in Media & Darkside. Media is a satin reddish-purple colour & Dark Side is a Deep burgundy which is an Amplified Creme.
Pro Long Wear Paint Pot in Indianwood – A metallic antique bronze shaded eyeshadow. Such an intense colour, a beautiful gold which is ideal for those Summer nights.
Mineralise Blush in Petal Power – A pretty coral pink with a golden shimmer which is perfect for the Spring with its beautiful shimmer!
Strobe Cream which is a great product to use under or over foundation to create that dewy skin look.
Studio Nail Lacquer in Soiree which is a beautiful bronze gold sparkly colour.
Foiled Shadow in Enchanted Forest which is a a Limited Edition shade from the Faerie Whispers Collection. This is a beautiful rich warm brown which is perfect to warm up your eyes.
Extra Dimensions Eyeshadows in Stylishly Merry which is a a dusty violet & Rich Core, a wild aubergine. These eyeshadows are so beautiful to look at with their curvy product design & look beautiful on the eye.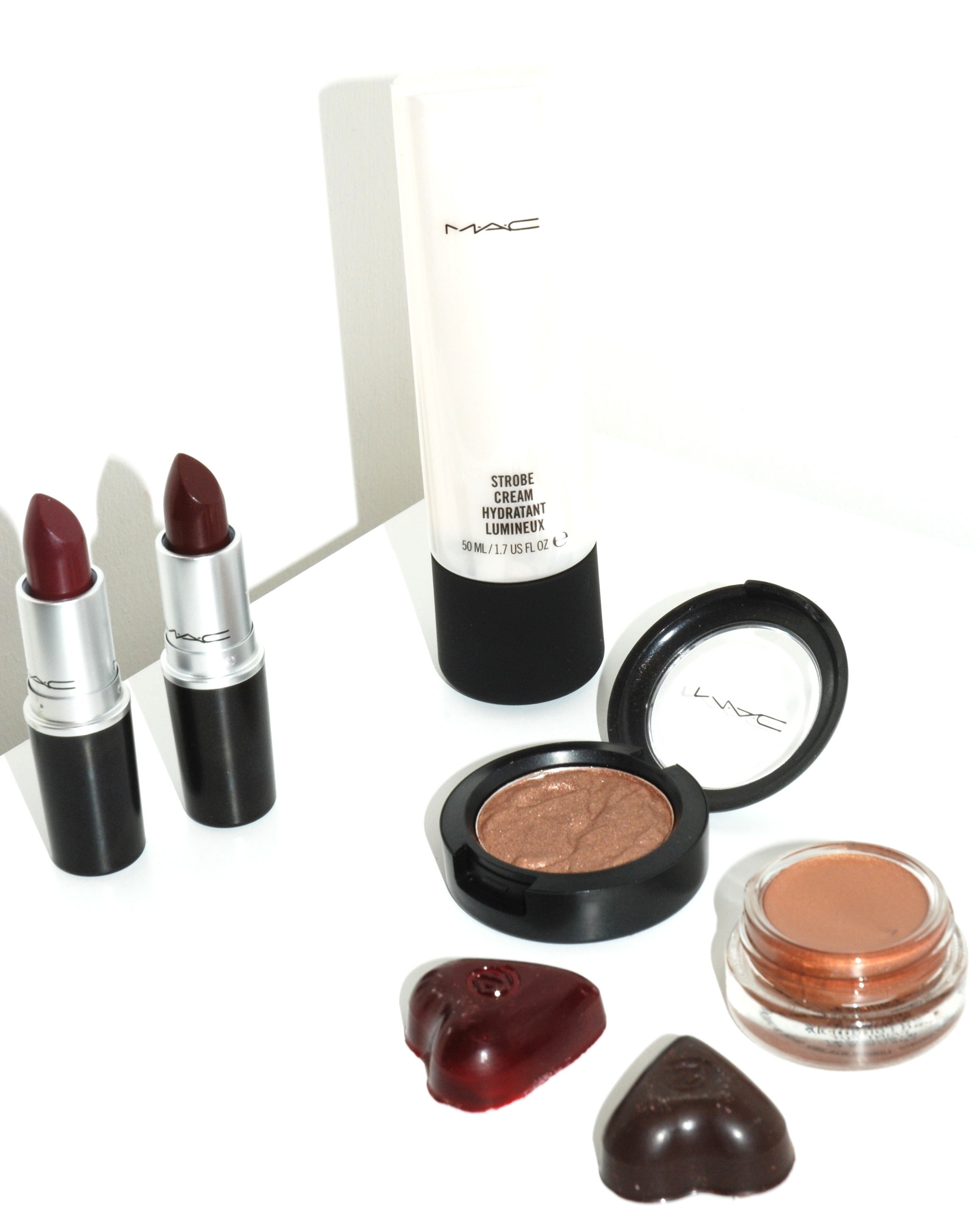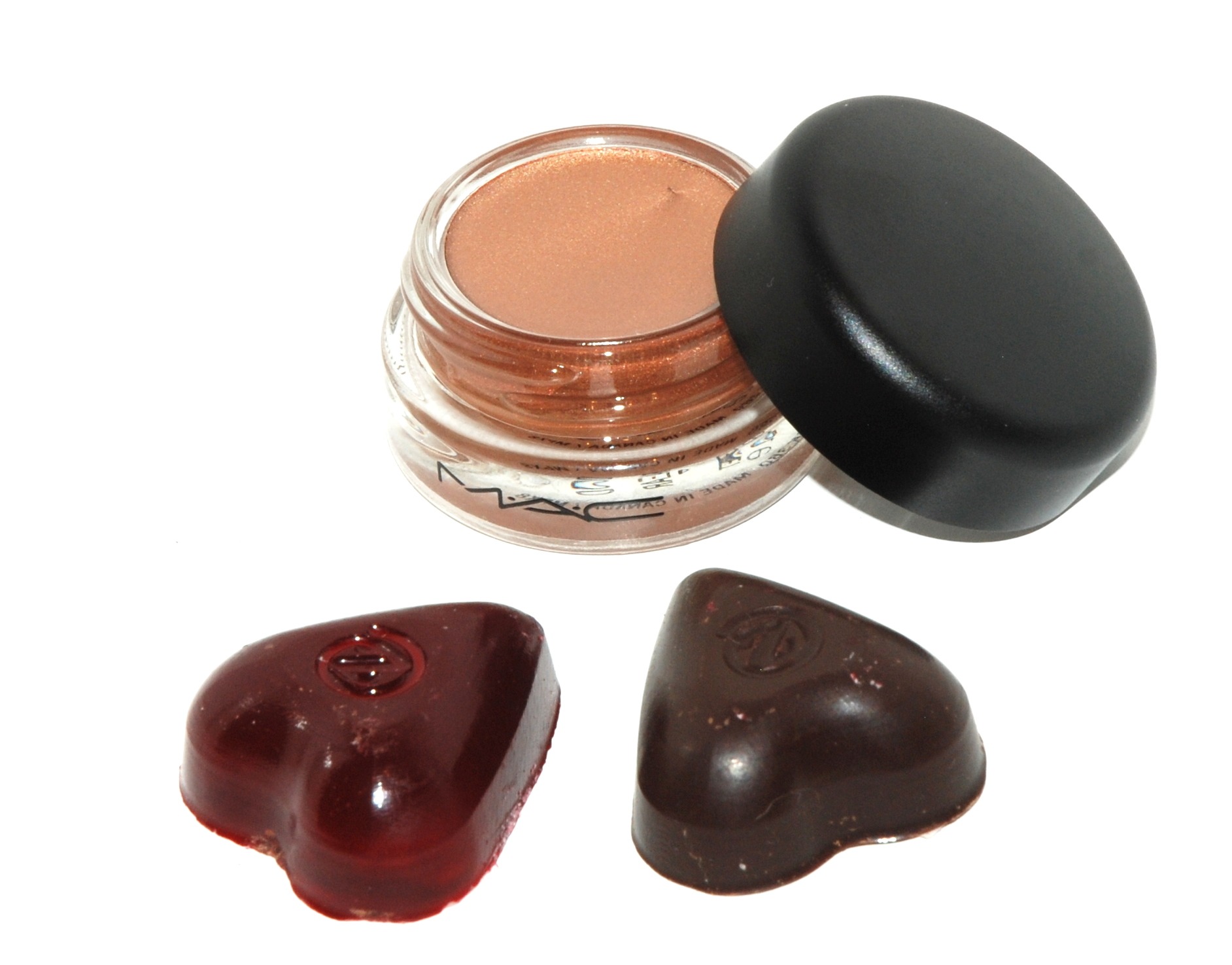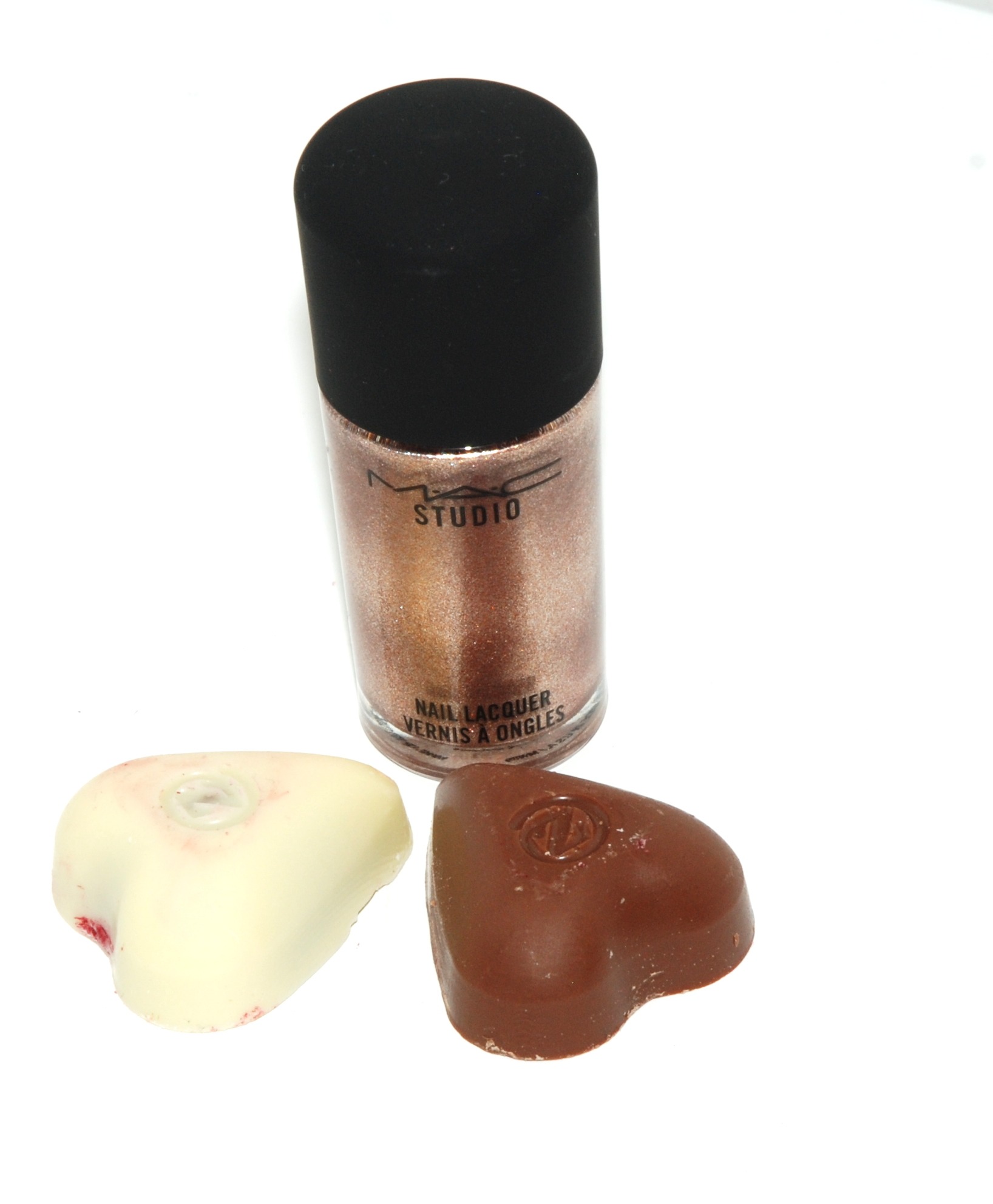 During the Spring you can really play around with beautiful warm and shimmery tones and play a look up or down.
In the daytime it's lovely to see a sparkly eye glistening in the sunlight & a warm shimmering dewy looking cheek.
On the nails you can opt for a lighter yet a warm shimmer which really will work perfectly with sun-kissed skin.
Bolder lips can still be worn during the Spring, even though they are usually a Winter favourite you can still be daring as a rouge lip looks beautiful teamed with radiant hues of golden shimmer.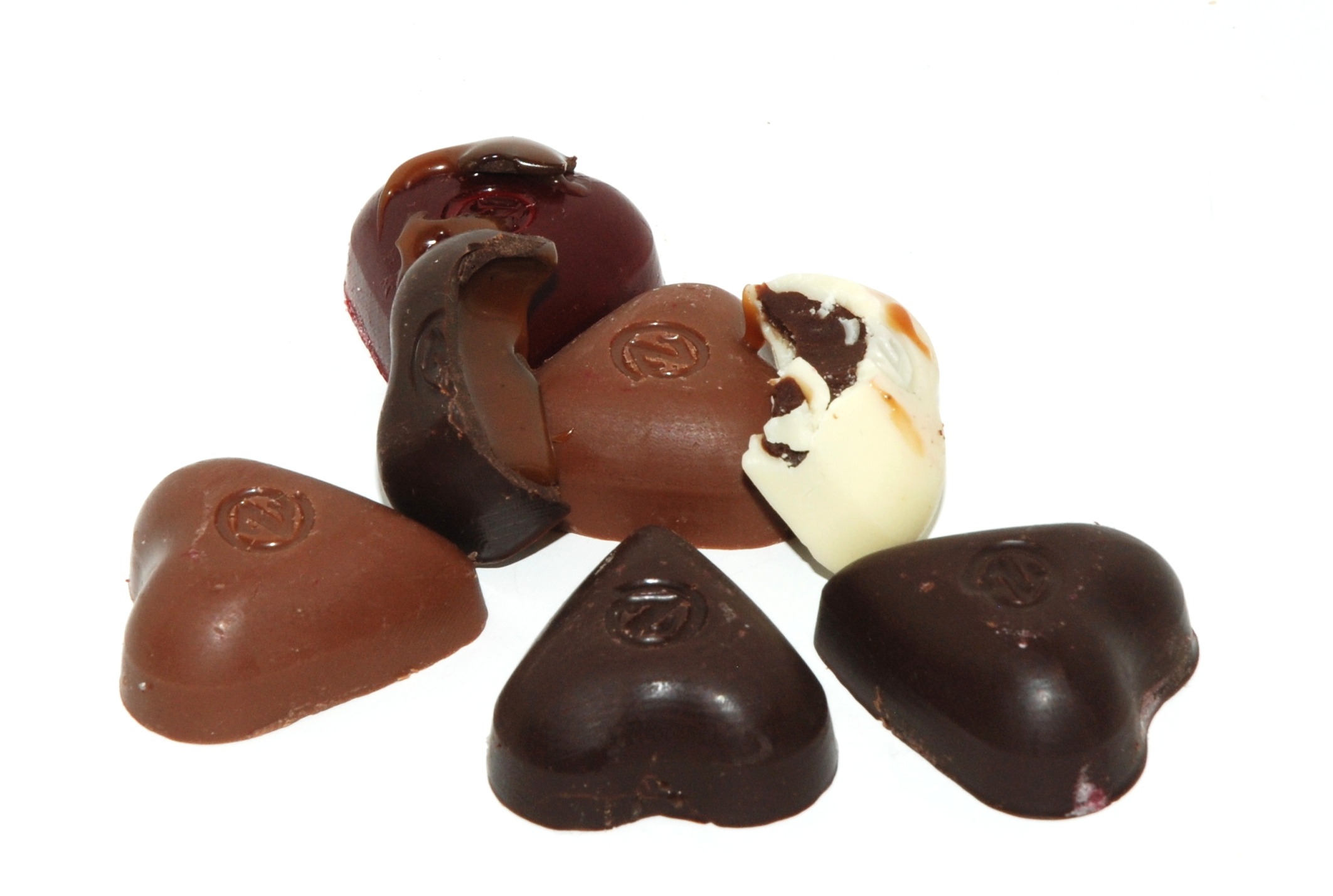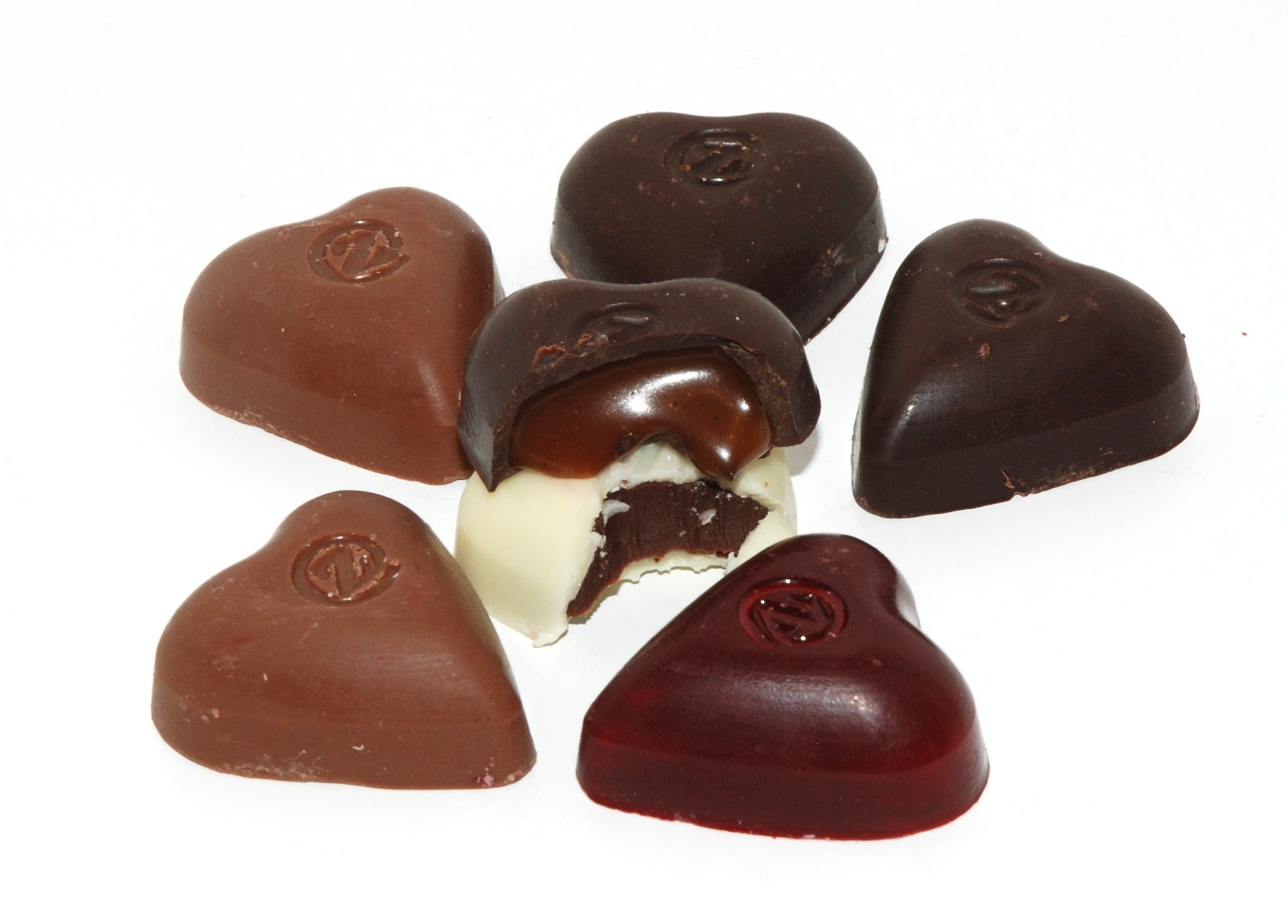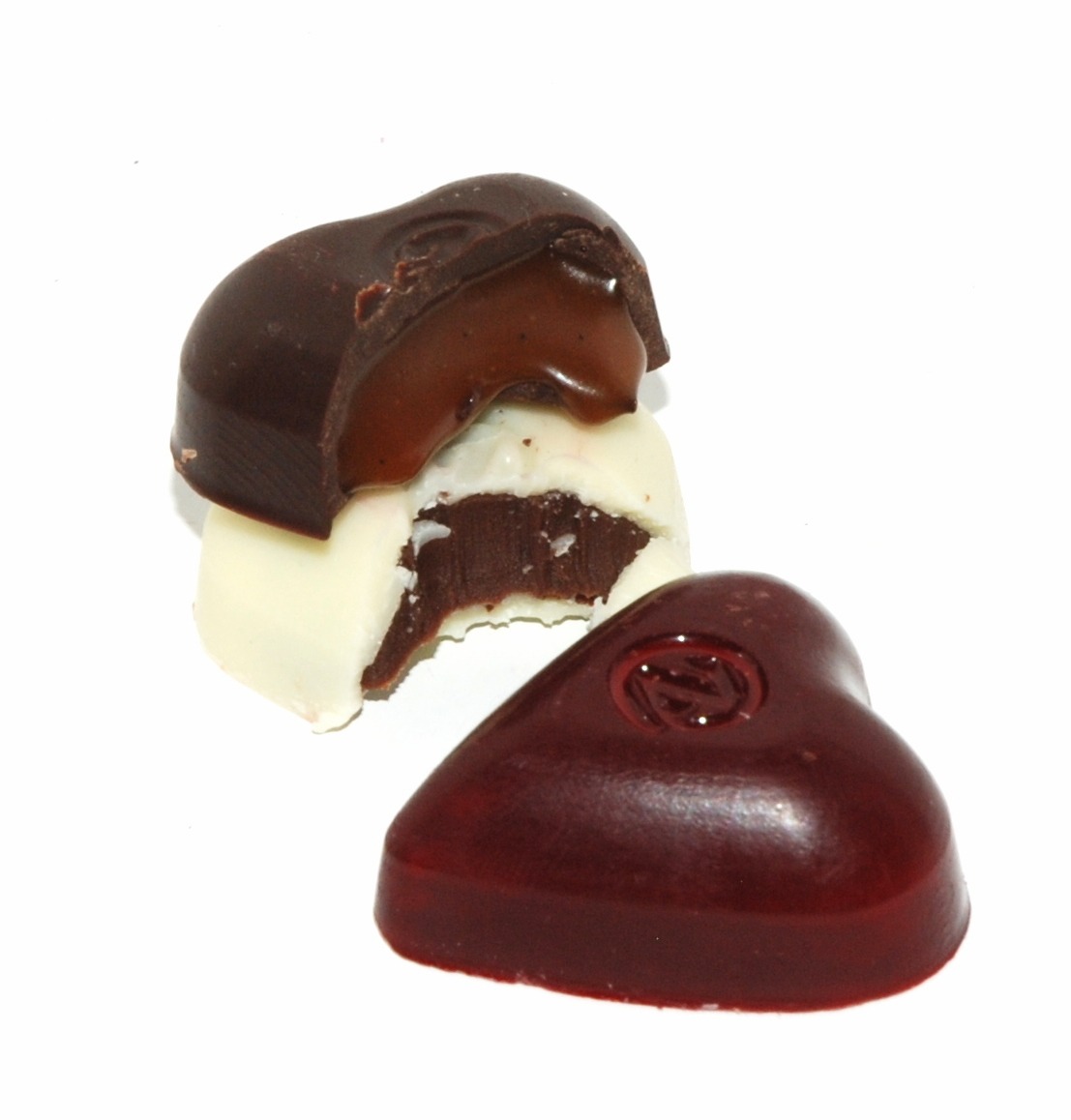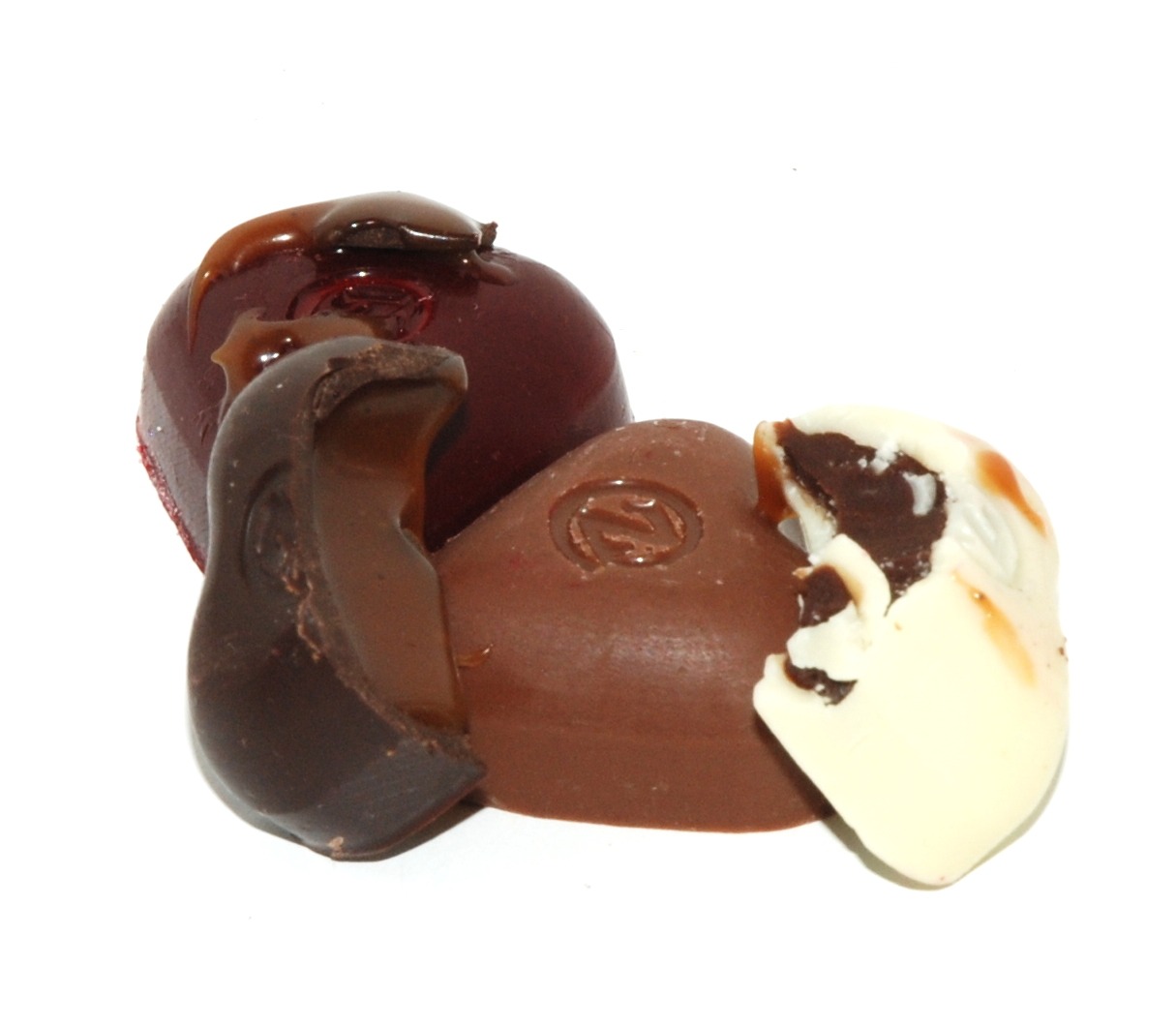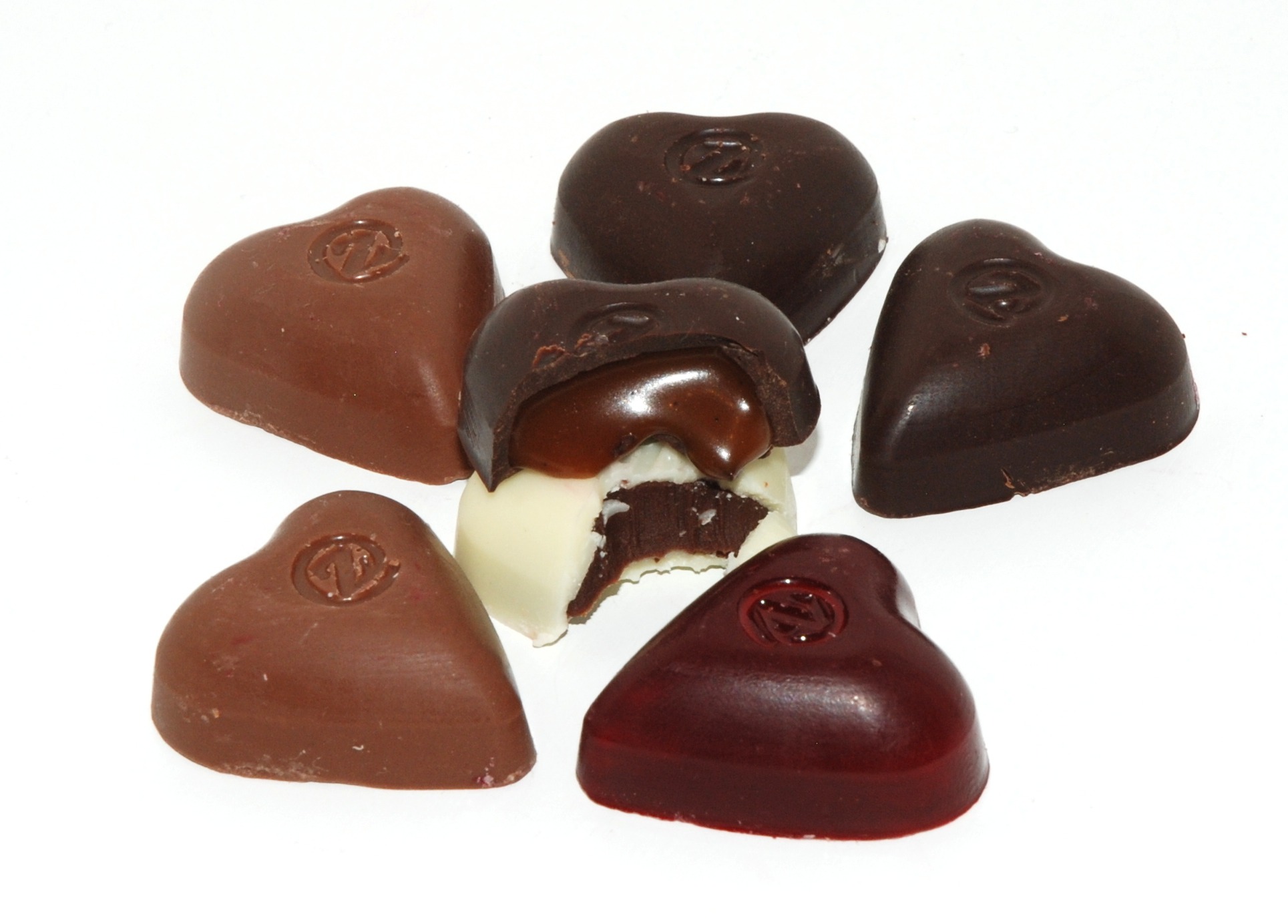 zChocolat
These beautiful MAC products were photographed alongside delicious luxury French Chocolates by ZChocolat. These particular chocolates are from their Romantic ZBox Key which contains some beautiful heart shaped chocolates.
The dark chocolates from the collection contains Vanilla Bourbon caramel encased in rich dark chocolate. The red shades one contains a bergamote-infused ganache which is delicious!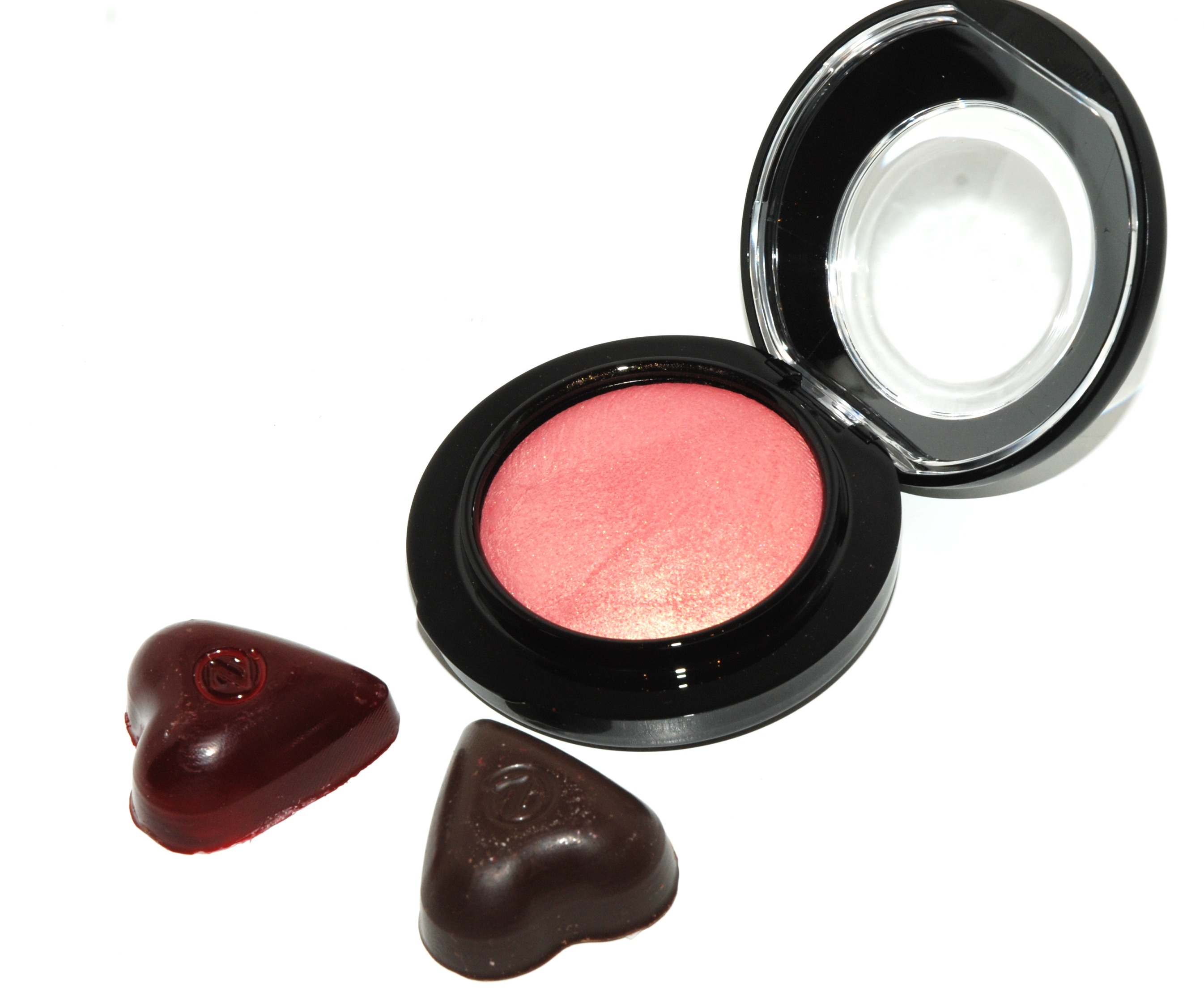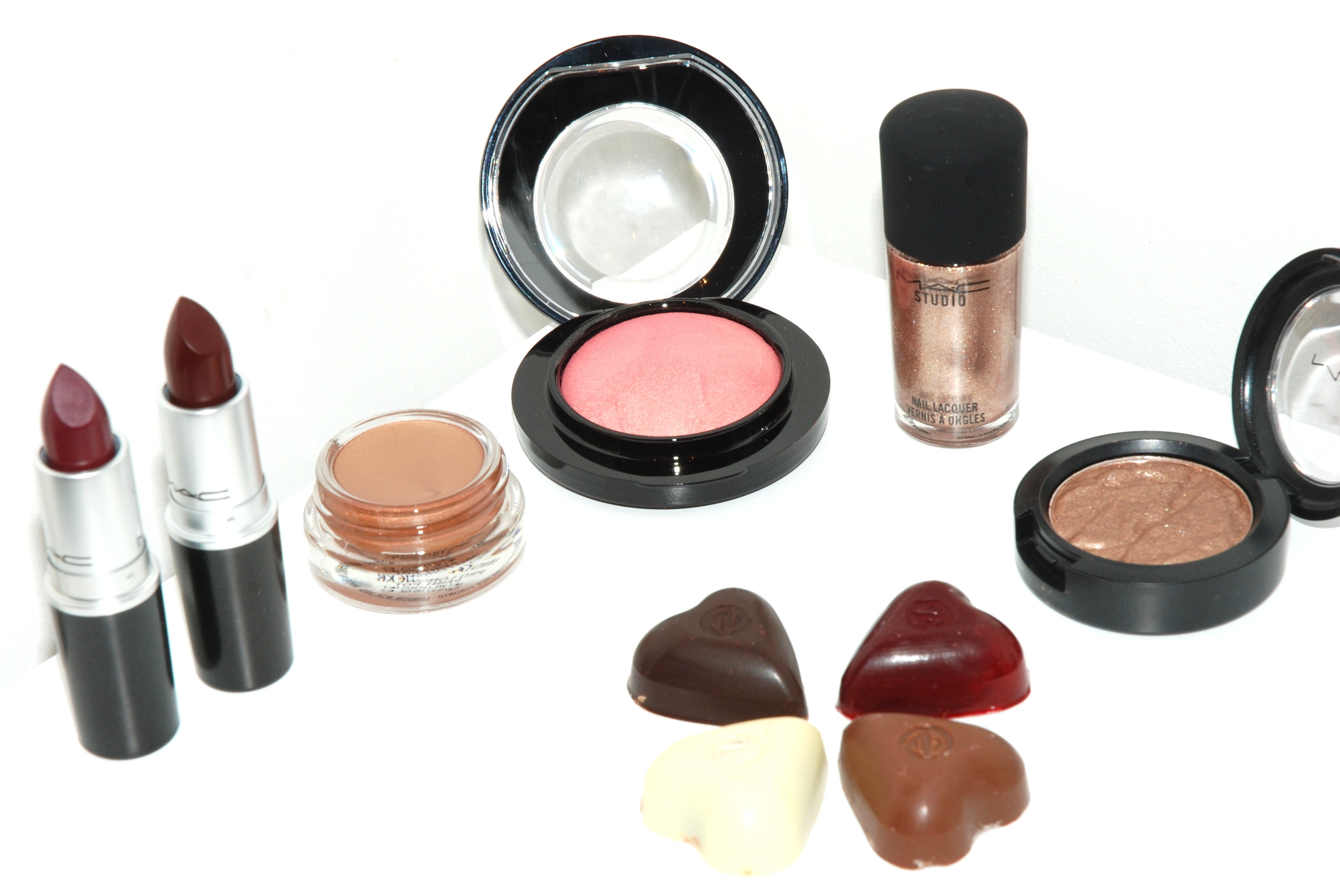 Overall
The quality of MAC makeup always impresses & it's so easy to find the perfect look for you especially with the help of their impressive customer service team on-line who were beyond helpful.
If you're looking for a shimmery warming look to step in to Spring I would recommend any of the beautiful products showcased above.
Here are some more favourite picks from MAC to inspire.
What are your favourite products from the items reviewed above? What are your favourite products from MAC in general?
I love hearing your thoughts 🙂
Thanks so much for reading!
Laura xo