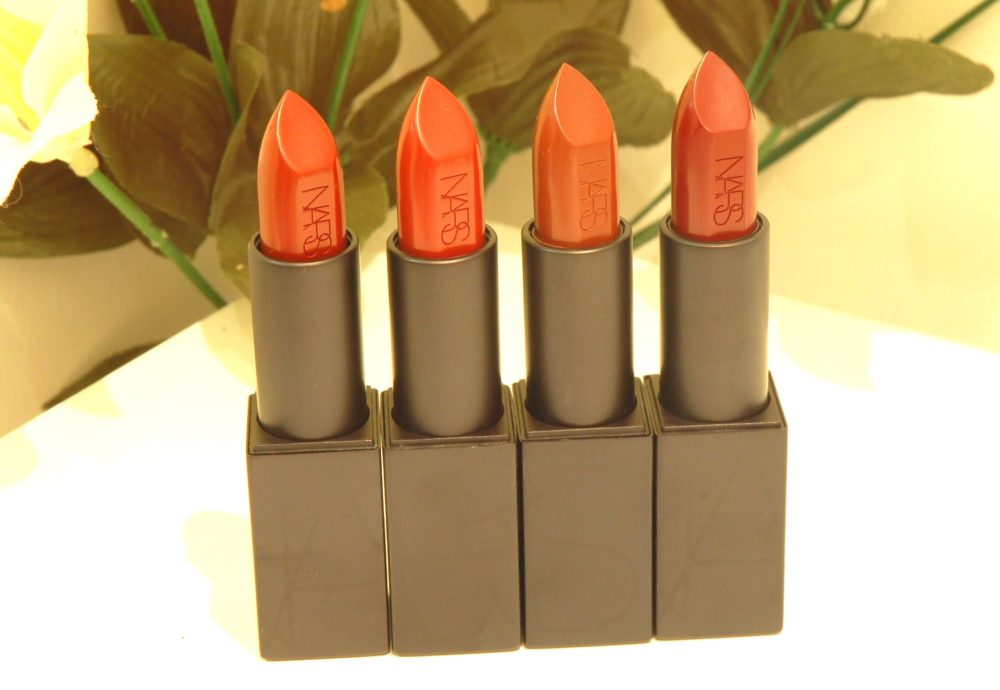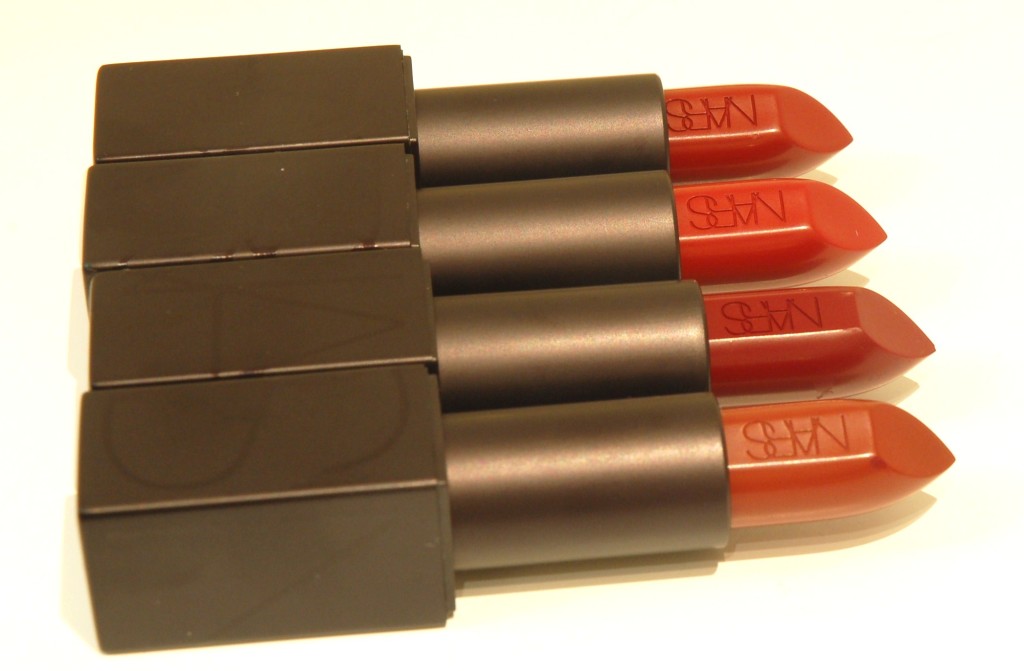 NARS Cosmetics Audacious Lipstick!
Dramatic Depth. Unstoppable Colour
NARS Audacious Lipsticks have been created to make a statement. Each lipstick has its own personality and speaks for itself.
Being a fan of darker lip colours to wear in the evening, I wanted to share my favourite darker shades from the Audacious Lipstick collection with you all.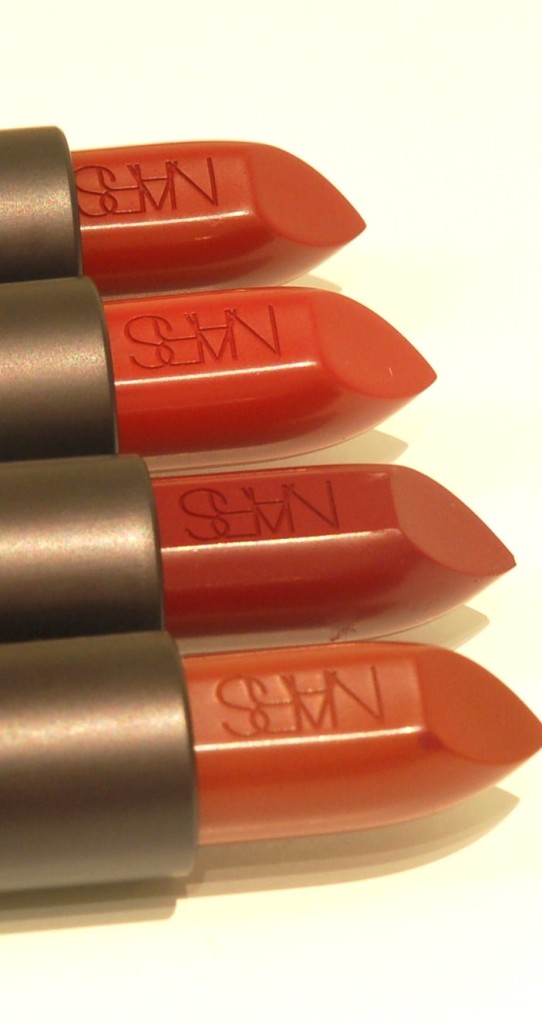 Jeanne 
A Cherry Red which is absolutely beautiful. It's warming cherry shades look great teamed with a bronzed cheek and golden smokey eye.
Very long lasting and if you're looking for a warm Red Jeanne would be a great pick.
Jeanne's personality is romantic, loving, and knows exactly what she wants!
Sandra 
A beautiful Rosewood shade. A delicate rouge which stands out without being too bold. A great red shade for the daytime.
Sandra is shy, elegant, caring and slightly daring!
Bette
A beautiful Bordeaux colour! It's deep vampy shade is bold, fearless and seductive! It certainly creates a statement on the lips! The darkest of the four pictured here. Try this teamed with a deep purple smokey eye and black/plum eyeliner.
Bette is a bold character who enjoys embracing her wilder side!
Deborah 
A deep Chestnut shade which is gorgeous! Very warming to the lips in terms of shade! It's not a typical brown as it does have hints of red in it, making it the perfect lipstick shade for Spring to wear in both the day & evening!
Deborah is a laid back personality with a sense of adventure! Charming, sophisticated and fun loving!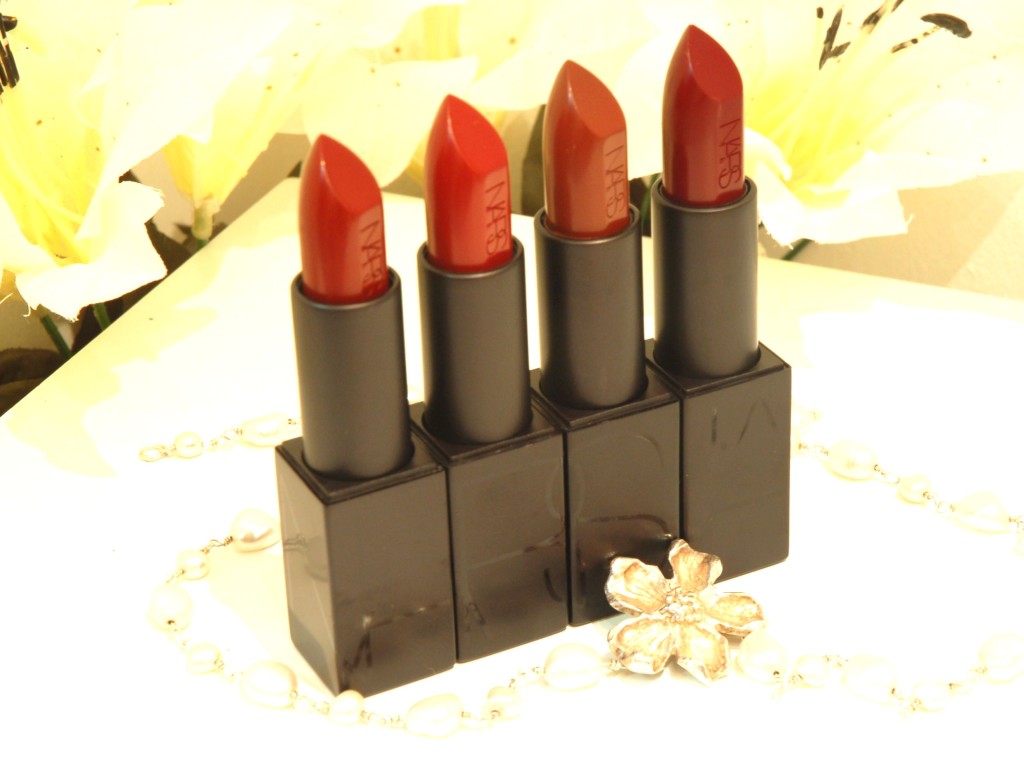 The NARS Audacious collection really does impress, the quality of each lipstick is impressive, long lasting & soft! Leaves lips feeling soft, supple and beautiful.
Please see some other gorgeous shades from the Audacious collection here 🙂
Which NARS Audacious lipstick do you like the most? I would love to hear your views!
Laura xo