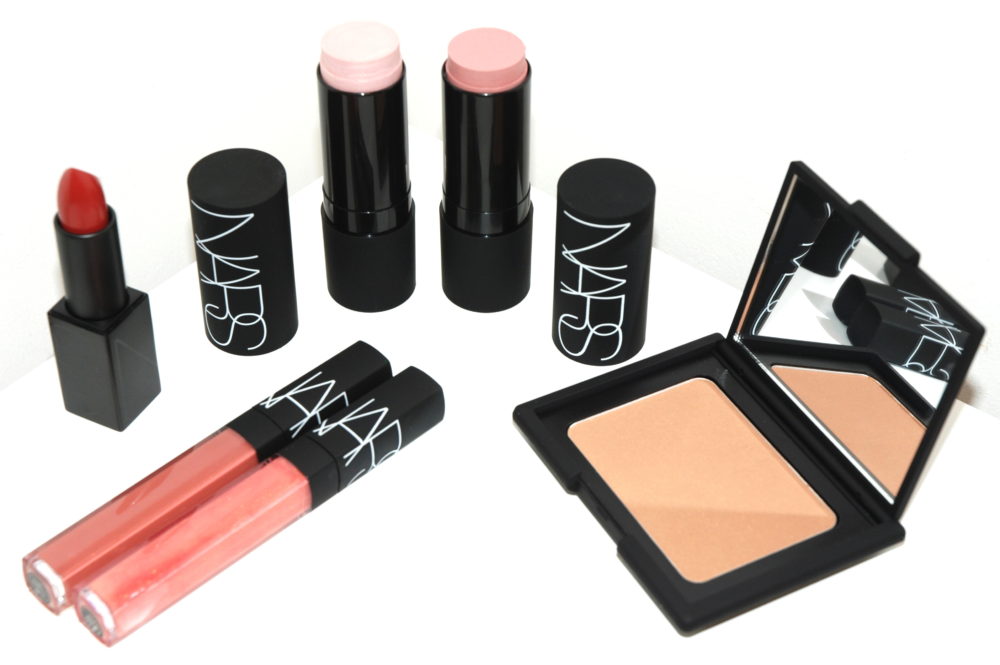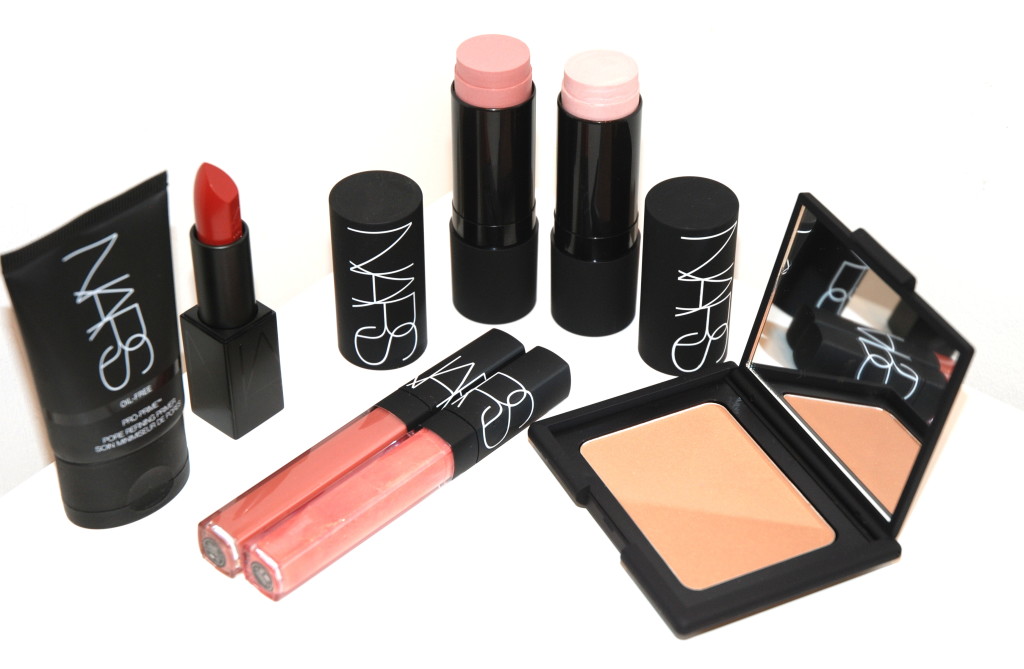 NARS favourites for Autumn 2015
NARS is one of my favourite brands and with Autumn just around the corner I thought it would be a great idea to pick some favourite NARS picks to wear during the day & at night.
During Autumn it's a great idea to wear warmer colours and you can start to play around with darker lip shades releasing your inner vamp 😉
For your day look it's always a great idea to add some warmth and glow to the face.
NARS The Multiple in Undress Me & Luxor
The Multiple sticks from NARS come in a variety of different shades. Undress Me and Luxor are great shades because both add a pop of pink to the cheek adding radiance & warmth, with a highlighted glow.
From left to right
Undress Me – Ballerina Pink with silver shimmer
Luxor – Iridescent pink
Undress me is great to use as a blush shade & Luxor to sweep on cheekbones for a shimmery highlighted look. Combined these are really very beautiful.
You can also see more beautiful Multiple Shades in my 2015 NARS Spring Picks 
Beach Soft Velvet Loose Powder in Eden
This soft powder is perfect for setting your foundation or creamy agent in place such as the multiple stick for example. It will set your facial makeup in place for hours which is a great added benefit of using a face powder.
The NARS beach soft in Eden is a shade for Medium Yellow skin tones which is great for olive skin tones for example like mine.
The powder helps to minimise fine lines and pores, and leaves skin feeling soft and velvety.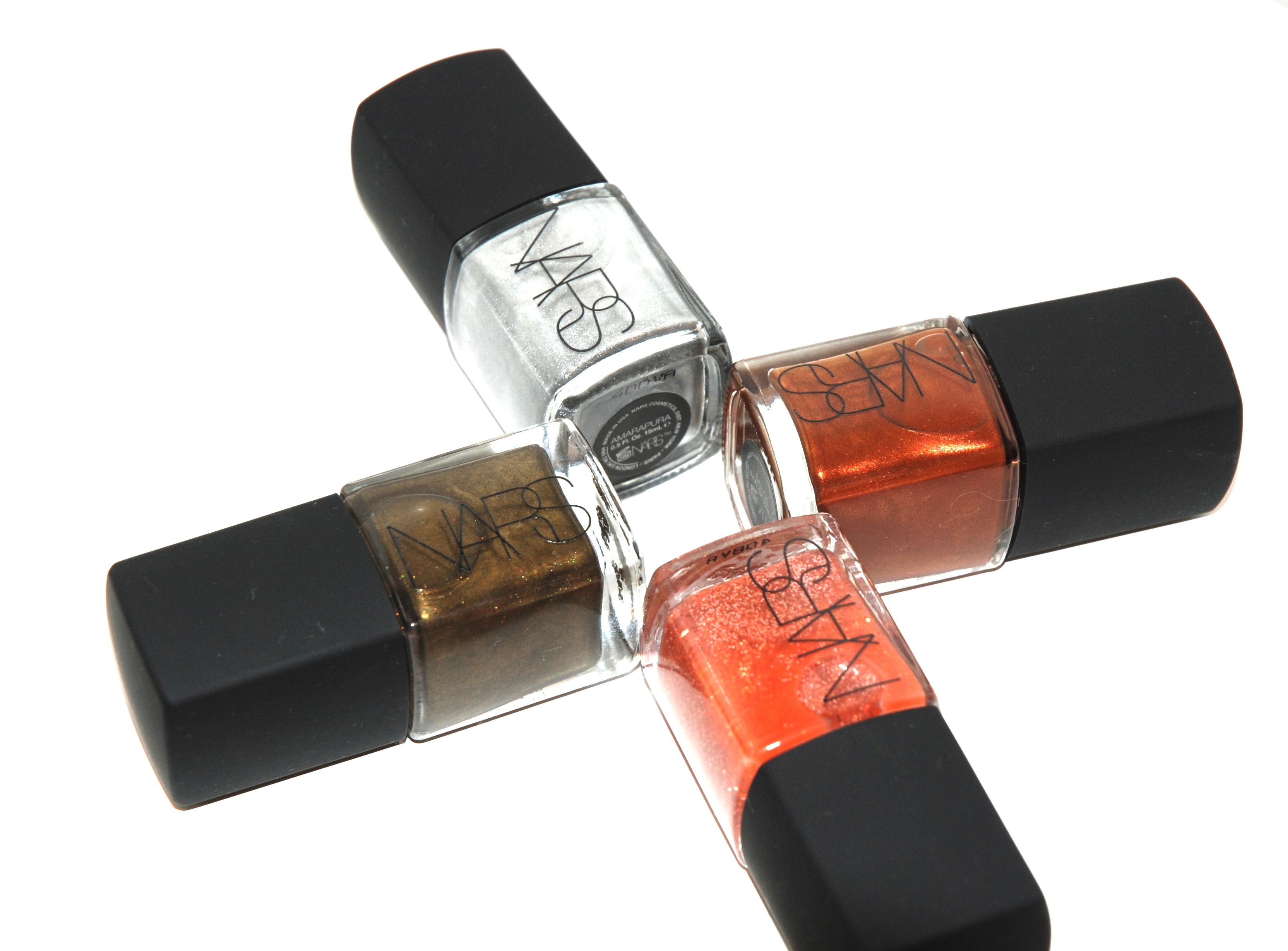 NARS Nail Polish
Autumn is a great season to play with beautiful and majestic metallics and warmer colours.
From NARS I have picked from left to right are
Mash – Army green infused with gold
Amarapura – Silver Chrome
Delos – Copper brown infused with gold
Arabesque – A sheer pink with pink glitter, wear alone or as a topcoat
The nail varnish selection from NARS is such a pretty one, there are so many beautiful options to choose from. The shades I chose were purposely for Autumn/Fall. I love metallics and warm shades!
A little added sparkle to put over the top of a colour or to simply wear alone is really pretty teamed with some pretty jewellery.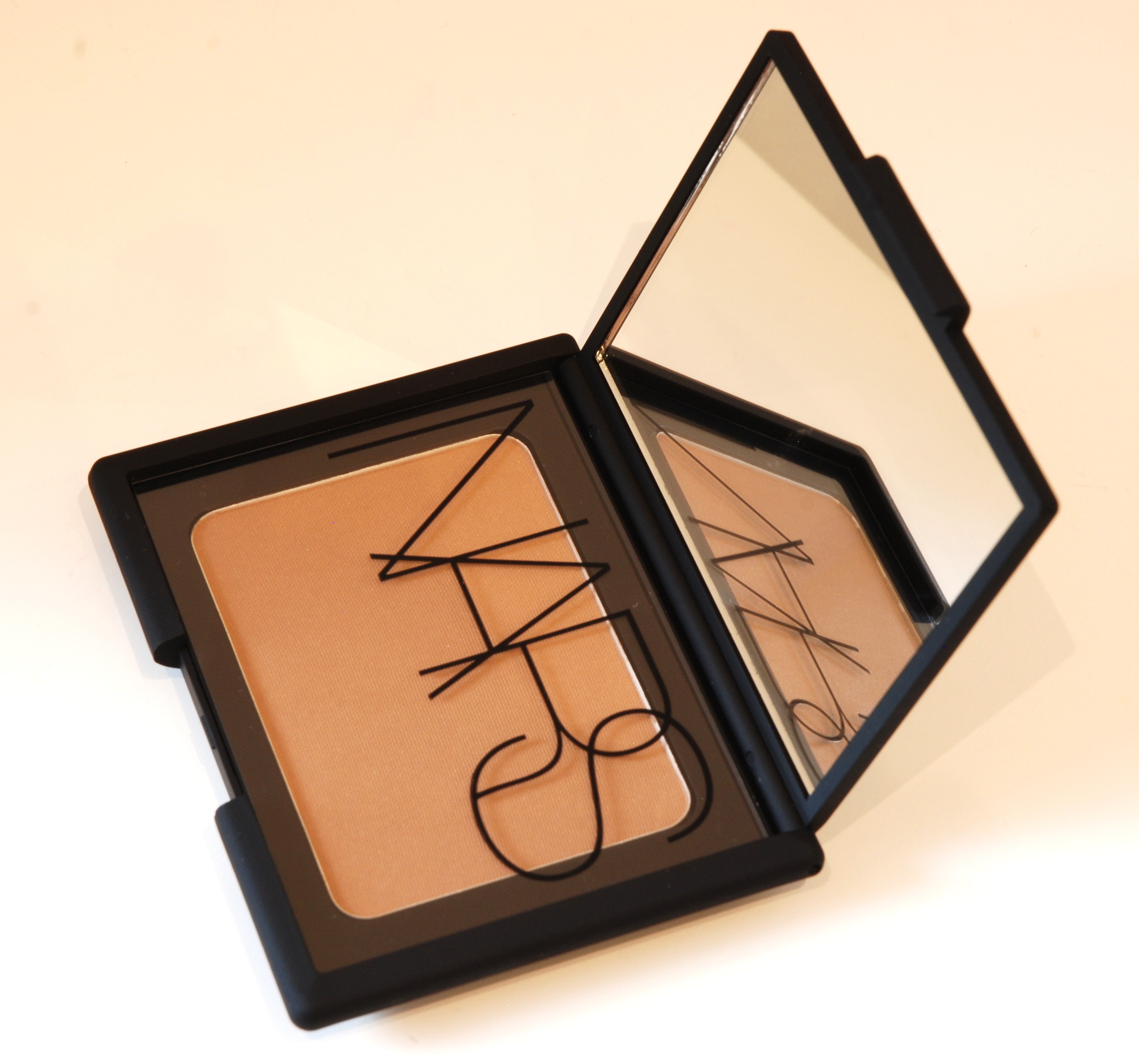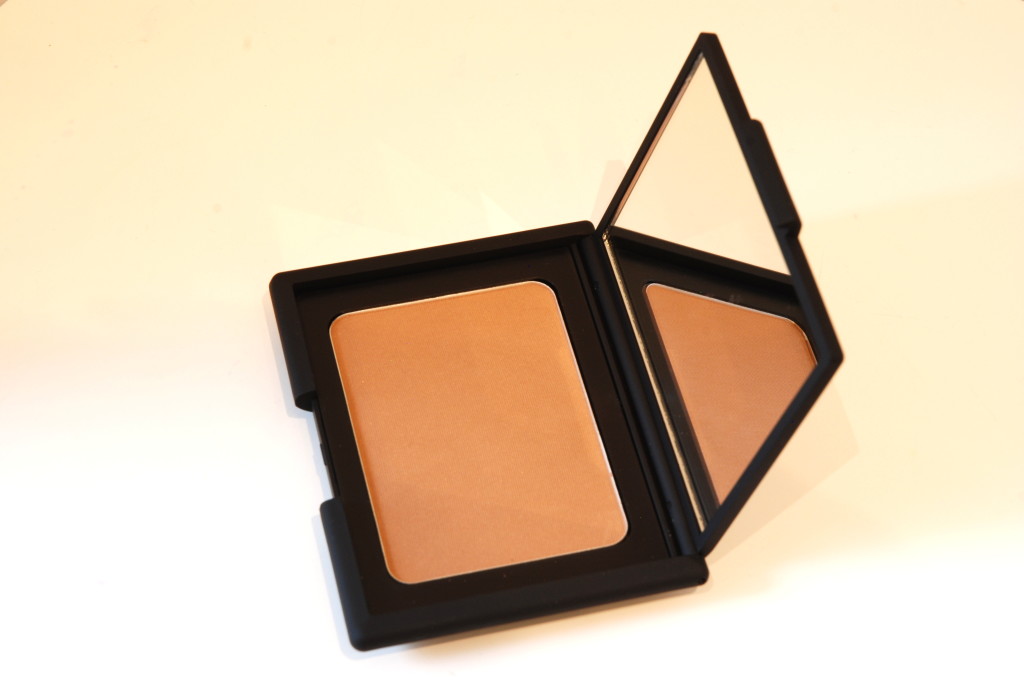 Tahiti Laguna Bronzing Powder
The Tahiti Laguna Bronzing Powder is a great product for adding warmth and radiance to the face, especially in the colder months when our Summer tan fades. It's great to reach for a good bronzer to perk up pale cheeks. A great compact for on the go glow!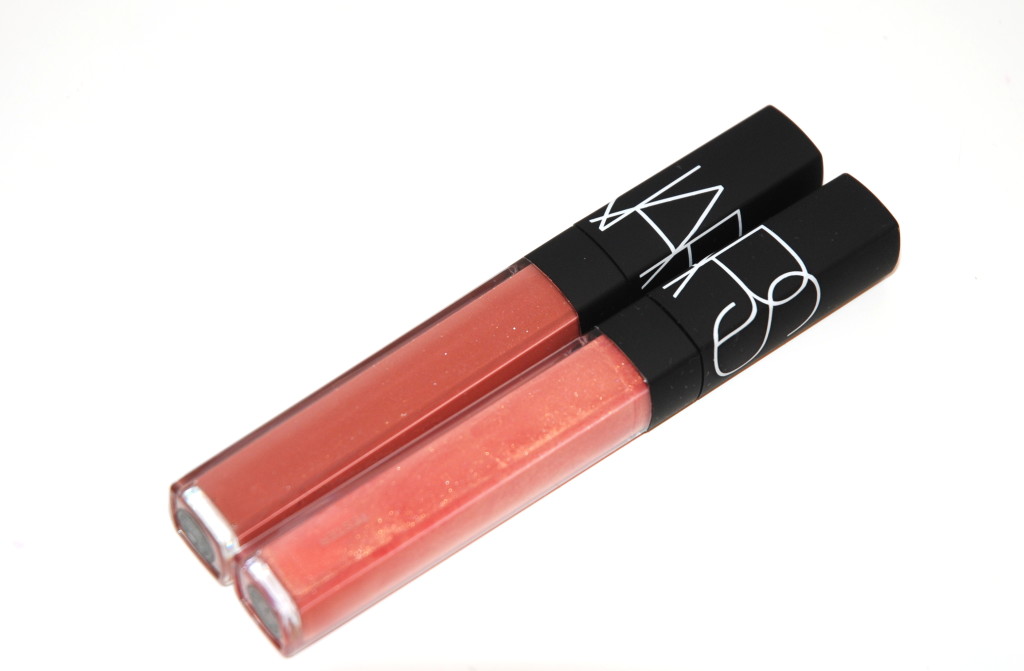 Peachy pink with shimmer
From left to right
Stolen Kisses – Sparkling caramel pink
Orgasm – Peachy pink with shimmer
To perfect the perfect pout during the daytime, a beautiful lipgloss is always an ideal choice. The NARS Chelsea Girls Lip Glosses are beautiful.
I teamed Stolen Kisses and Orgasm together to create a peachy pink shimmery look, it's always great to experiment with makeup and mixing colours to create something really unique just for you.
Leslie Audacious Lipstick
The Leslie Audacious Lipstick is a really rich cherrywood colour. I love deep warm lips during fall to wear in the evening!
To see some more Nars Lipsticks check out Ingrid & Liv in my NARS Summer 2015 feature.
The NARS Audacious lipsticks are so impressive and glide on so smoothly. The texture is beautiful to wear and the shades are really long lasting!
Do let me know your favourites from the post and from NARS 🙂 Would be great to hear your thoughts!
Thanks for reading!
Laura x o
🙂