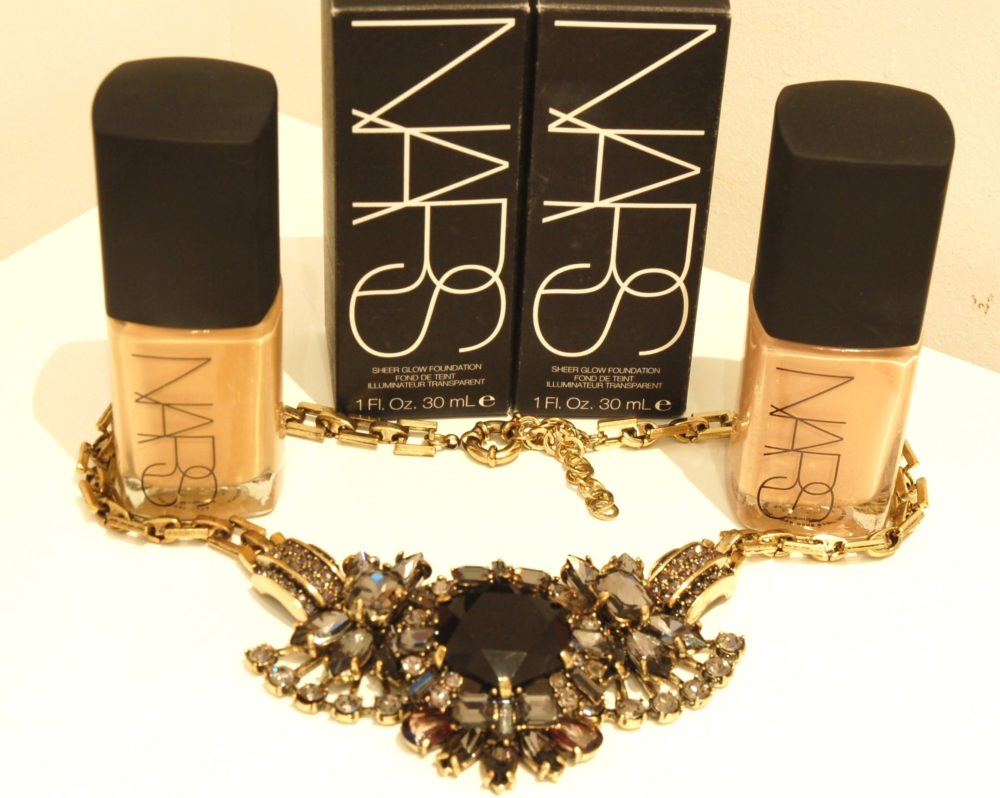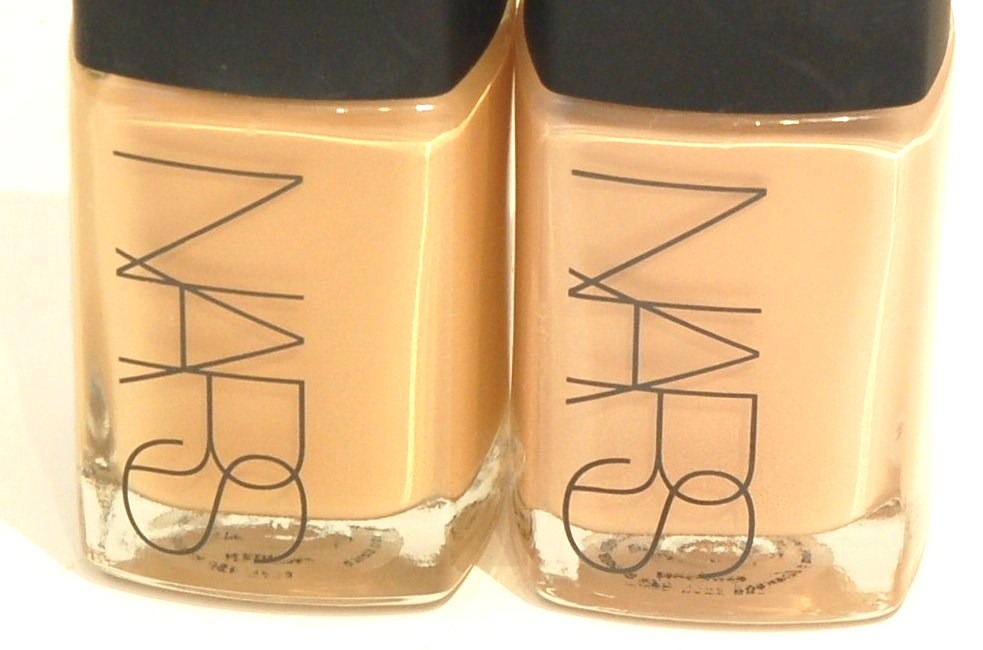 NARS Sheer Glow Foundation 
From left to right
Stromboli (Medium 3) Medium with olive undertone
Santa Fe (Medium 2) Medium with peachy undertone
NARS Sheer Glow Foundation has been complimented ever so much and has been on my wish list to try. Sheer coverage is great for a lighter coverage. This foundation adds a beautiful hue to the skin making it appear radiant and healthy.
When it comes to foundation and creating the perfect foundation look, it's important to to choose a lighter shade for the lightest part of your face, and a darker shade for the darkest. By applying your foundation in this manner you begin to contour before you 'officially' start to contour the face.
Having light olive skin, the Stromboli is great for the darker parts of my face, and the Santa Fe is perfect for lighter areas. I also like the Santa Fe when I simply want to apply one foundation shade without contouring at all.
The foundation itself is ever so soft and lightweight it's a pleasure to wear, and another benefit it's very long lasting.
Be sure to set your foundation with powder (I usually go for a translucent shade) for longer wear.
---
The jewellery photographed is the Vintage Pure Black Necklace from Bijou and Boo, a fantastic statement necklace which compliments a beautiful radiant foundation look.