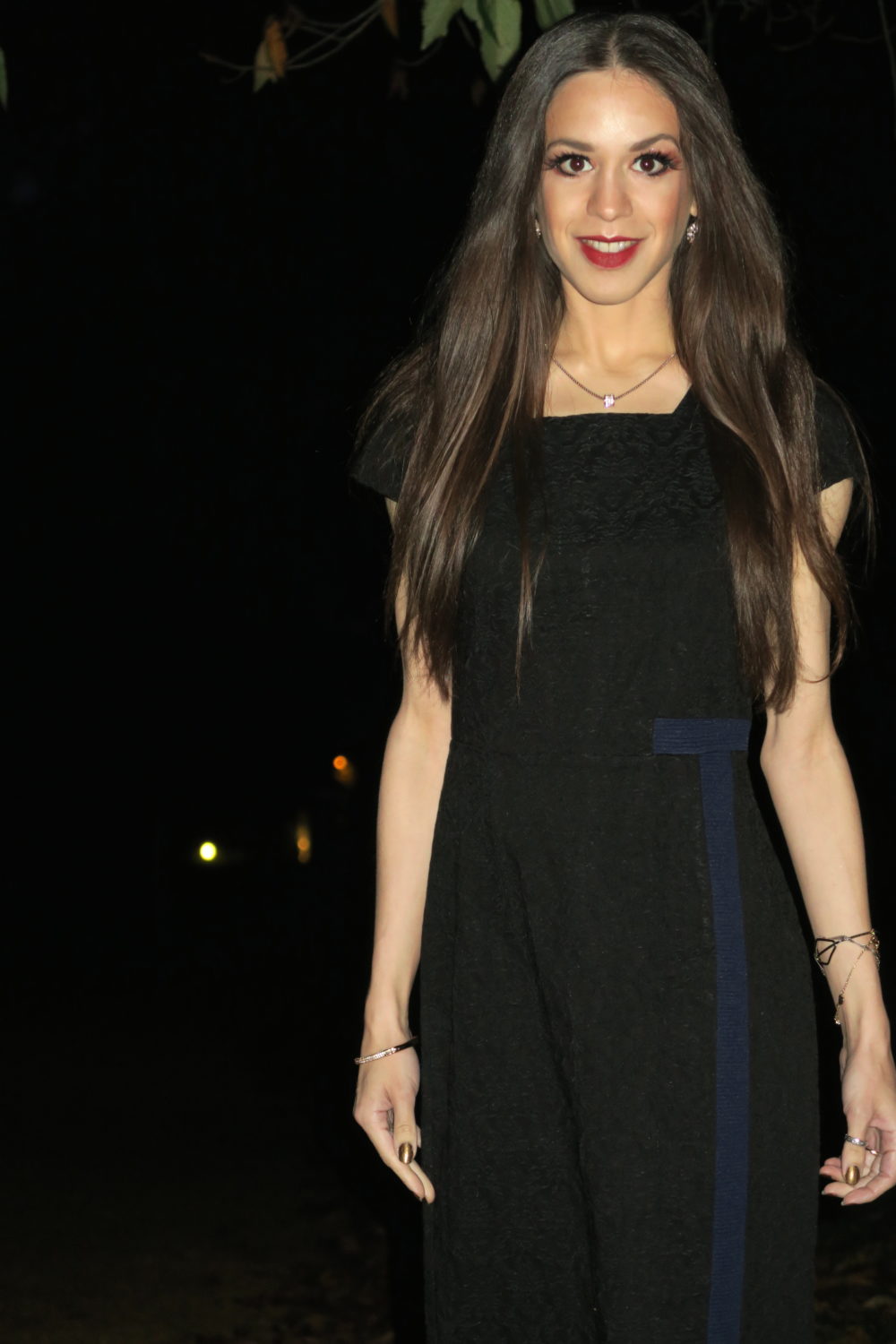 A Midnight Walk in Omar Mansoor LBD's
Navy Stripe
When it comes to elegant luxury design, London Fashion Week international designer Omar Mansoor impresses every single time, and love to include his gorgeous designs on SheHearts.
A little black dress is an incredibly classy pick when it comes to both day & evening wear and showcased in this feature are two classy LBD's with different appeals.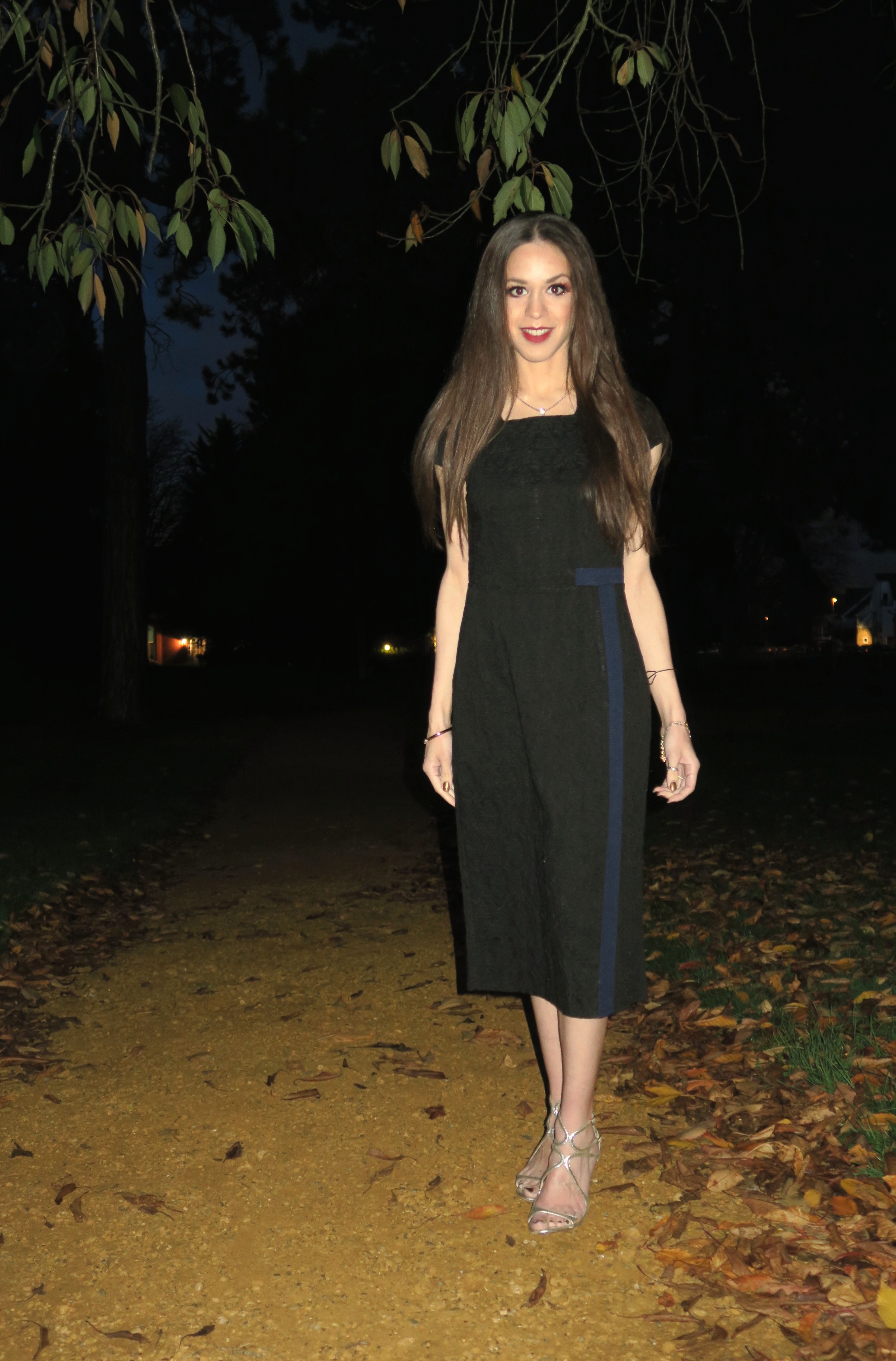 The first dress showcased is a black midi dress with blue braid. This is a multifunctional dress that can be worn to office as well as after office with heels and a some dainty jewellery for a suave and subtle look.
Contrasting the blue of the dress along with silver heels from Jimmy Choo is a great way to turn this day look into an outfit for the evening.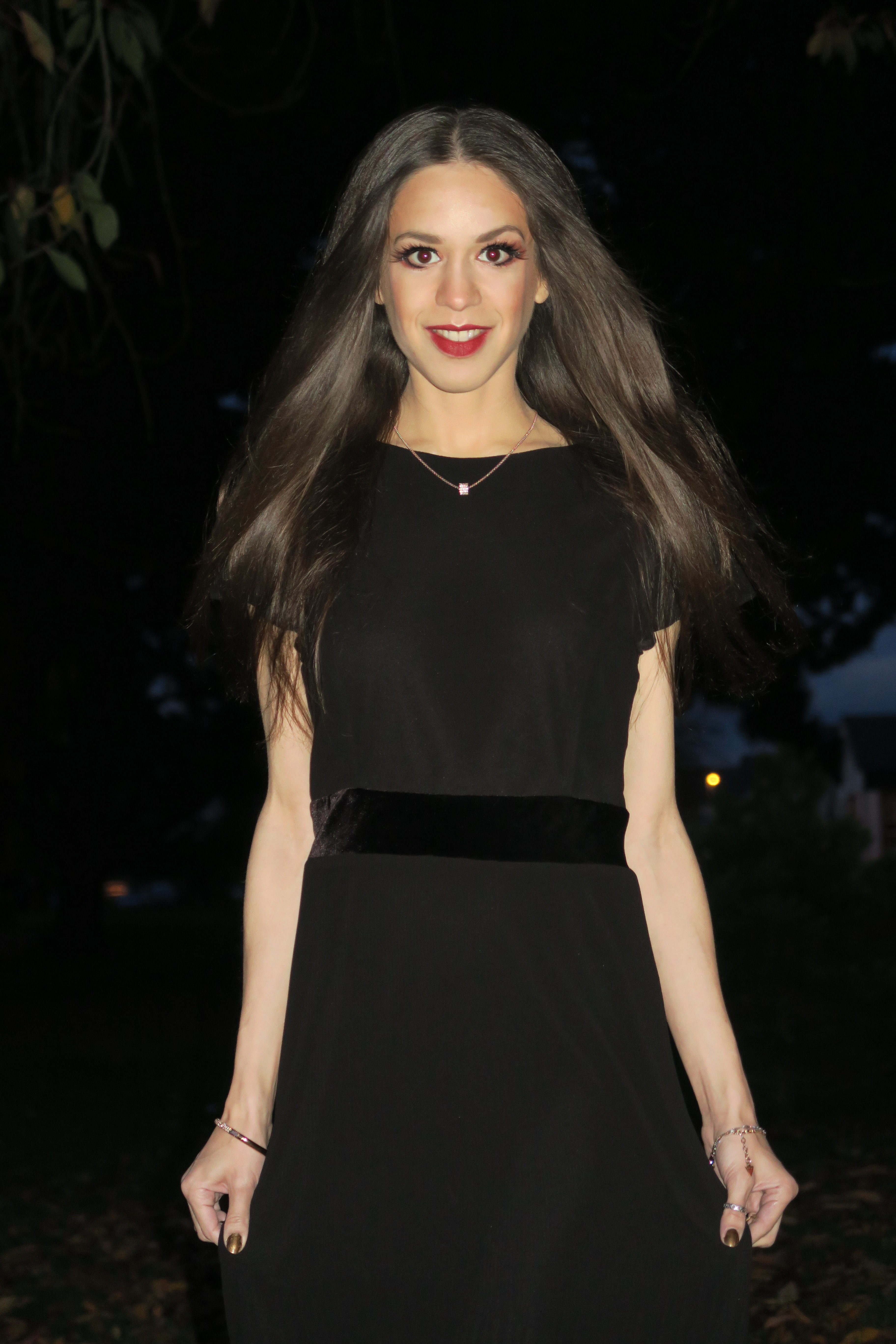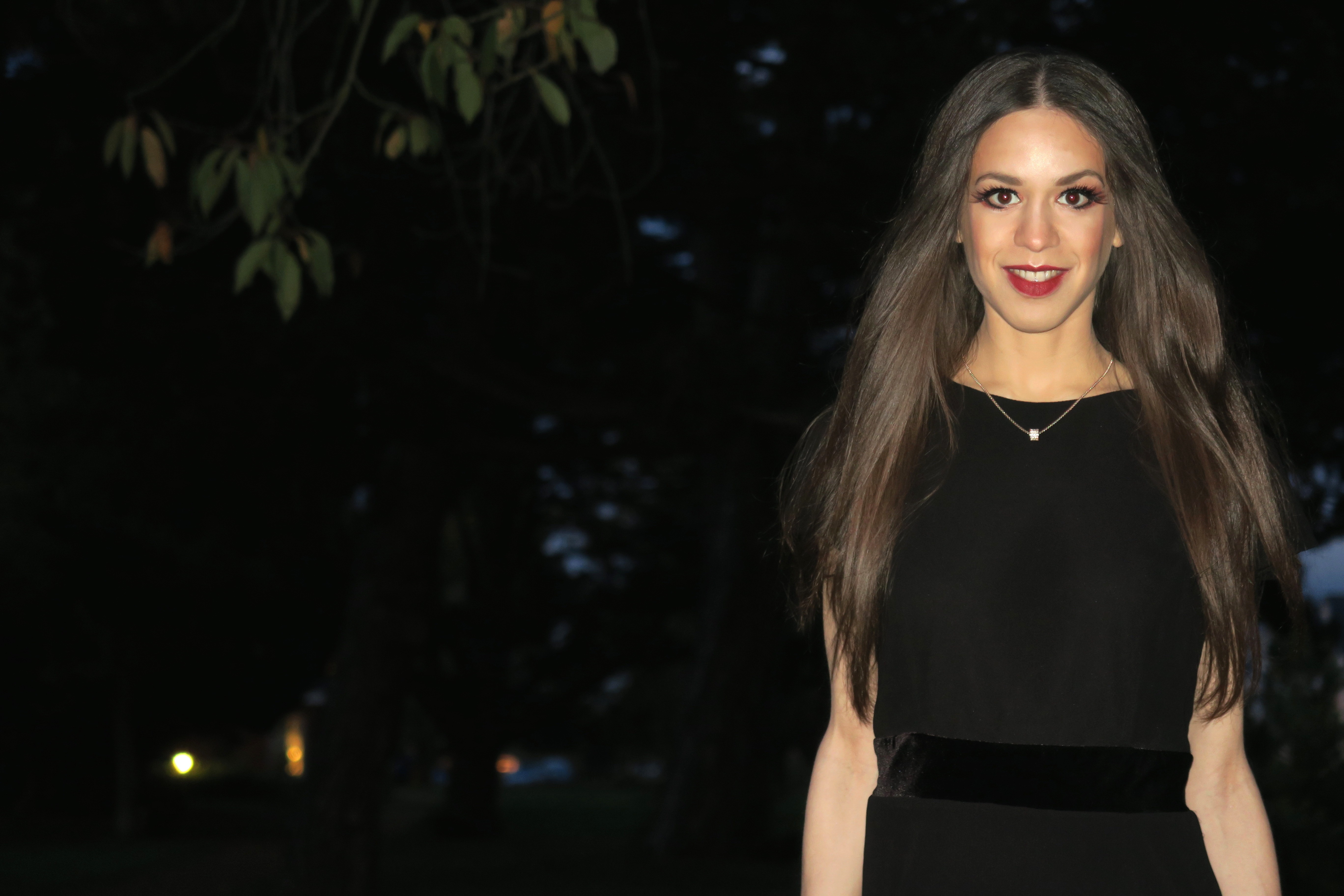 Black Chiffon Dream
The second dress is constructed with black crinkle-chiffon, silk velvet and georgette. The dress is medium length and is a perfect Little Black Dress to wear in the evening.
To add some sparkle to the dress it can be accessorised with silver heels  and Swarovski ear droplets. I'm wearing some drop earrings from Jenny Packham, they remind me of snowflakes due to their unique design, perfect for winter!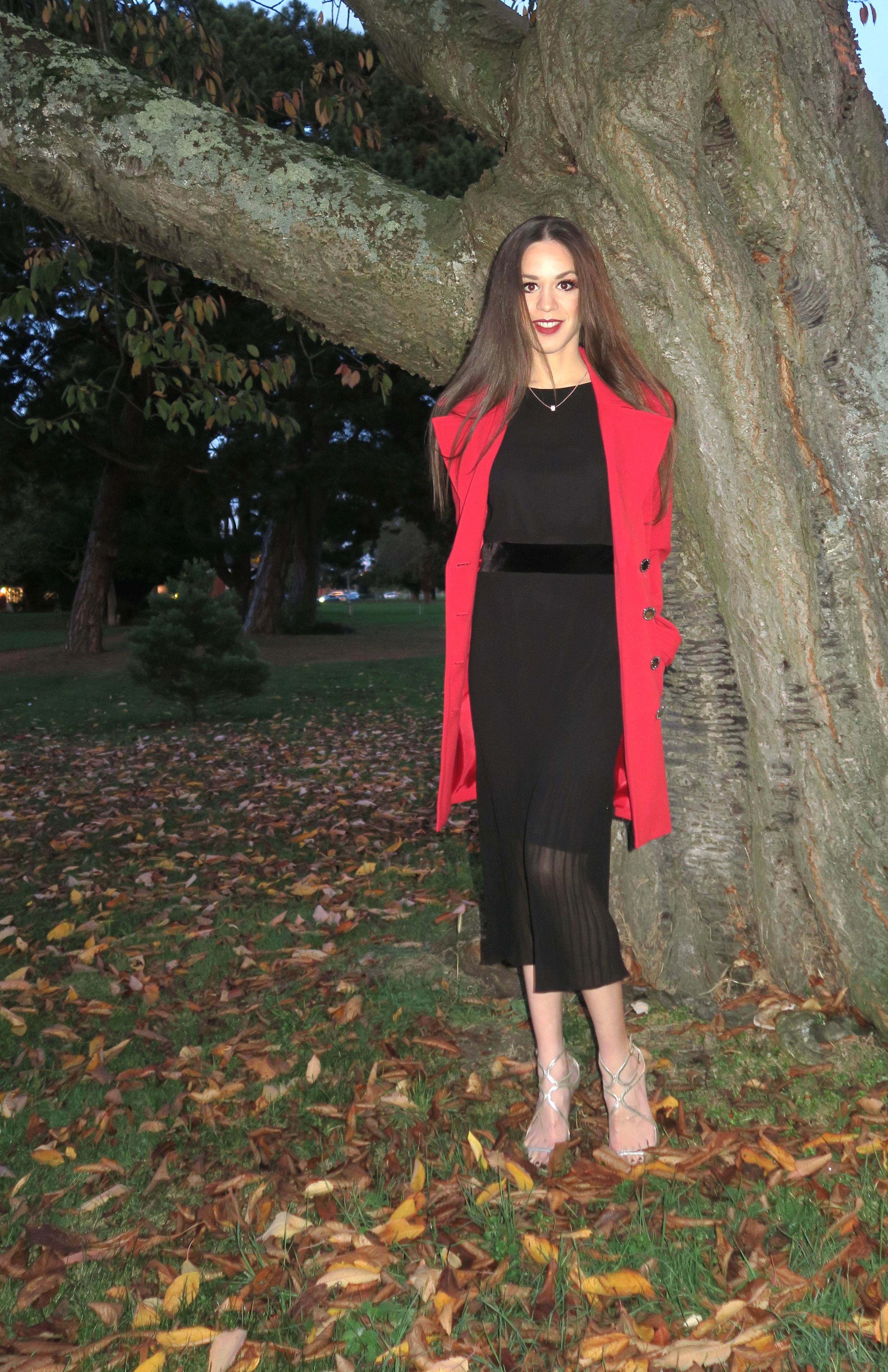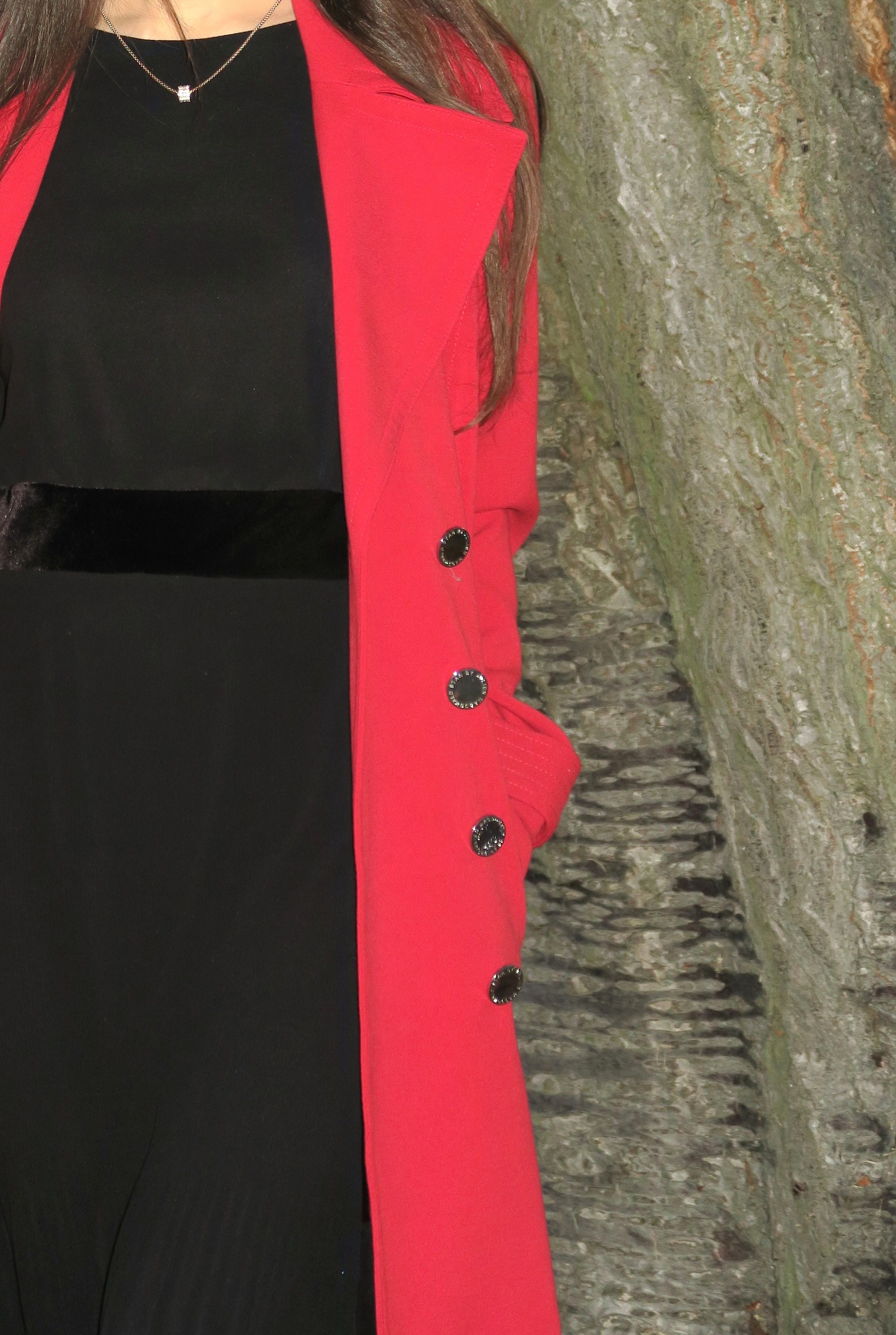 Red is a gorgeous colour to warm up any look, I opted for a warming Winter coat by Star by Julien Macdonald to add some colour to the overall look to match my rouge Tom Ford lipstick.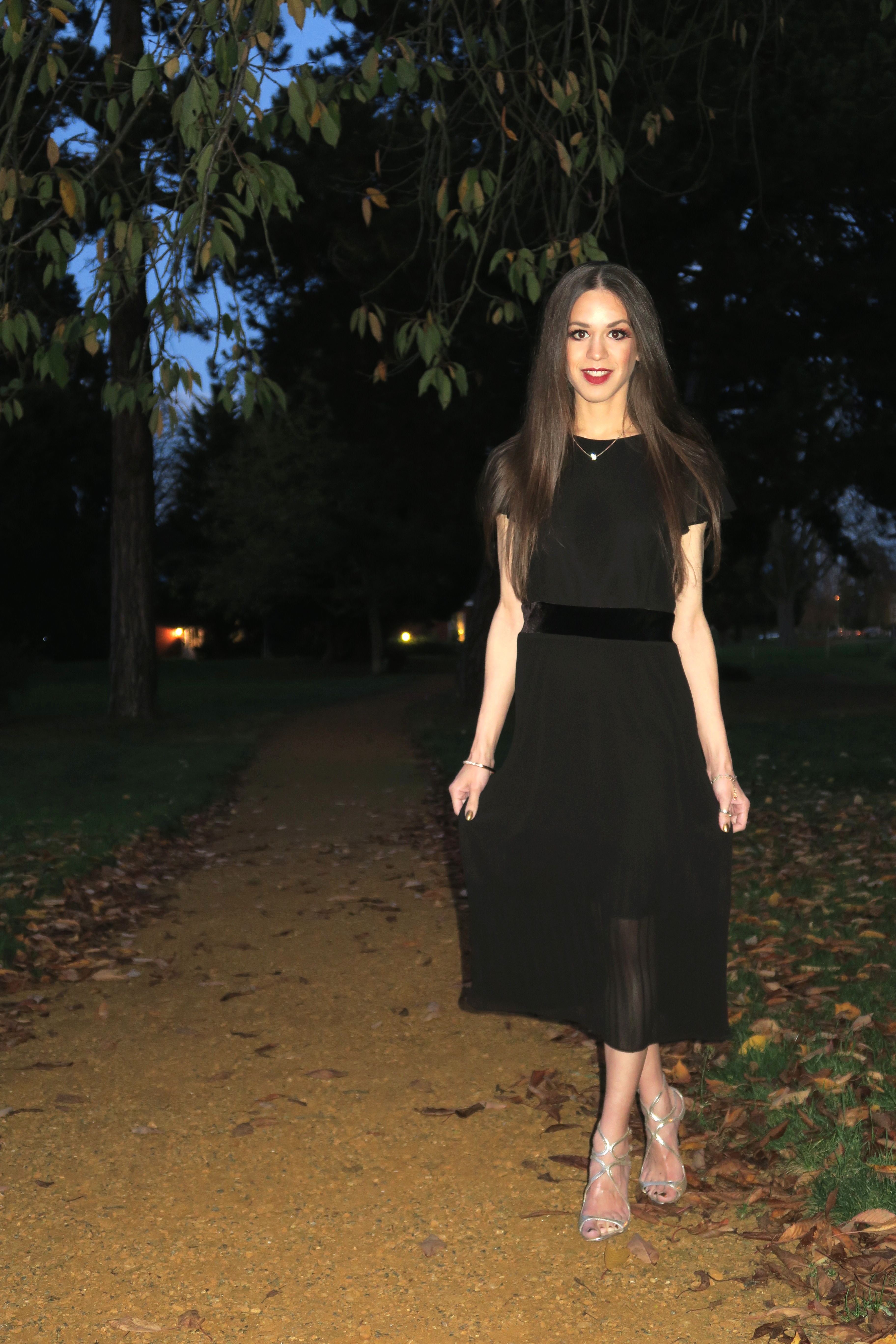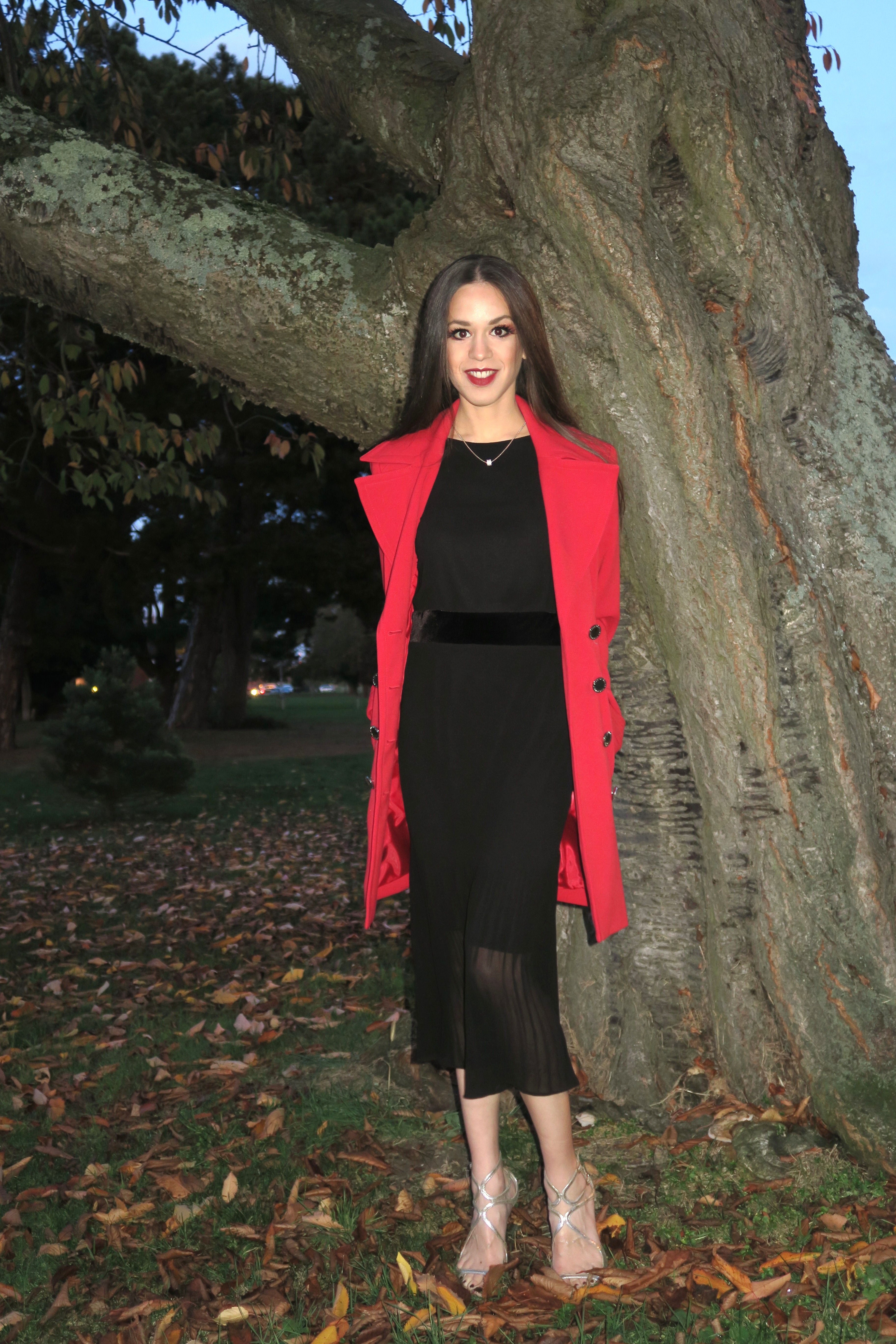 Overall Omar Mansoor really has impressed with his beautiful designs, his little black dresses are so wearable & easy to dress up with the use of dainty accessories & a splash of colour.
Which dress do you like the best from the items showcased above from the two above? I would love to hear your thoughts 🙂
Laura xo