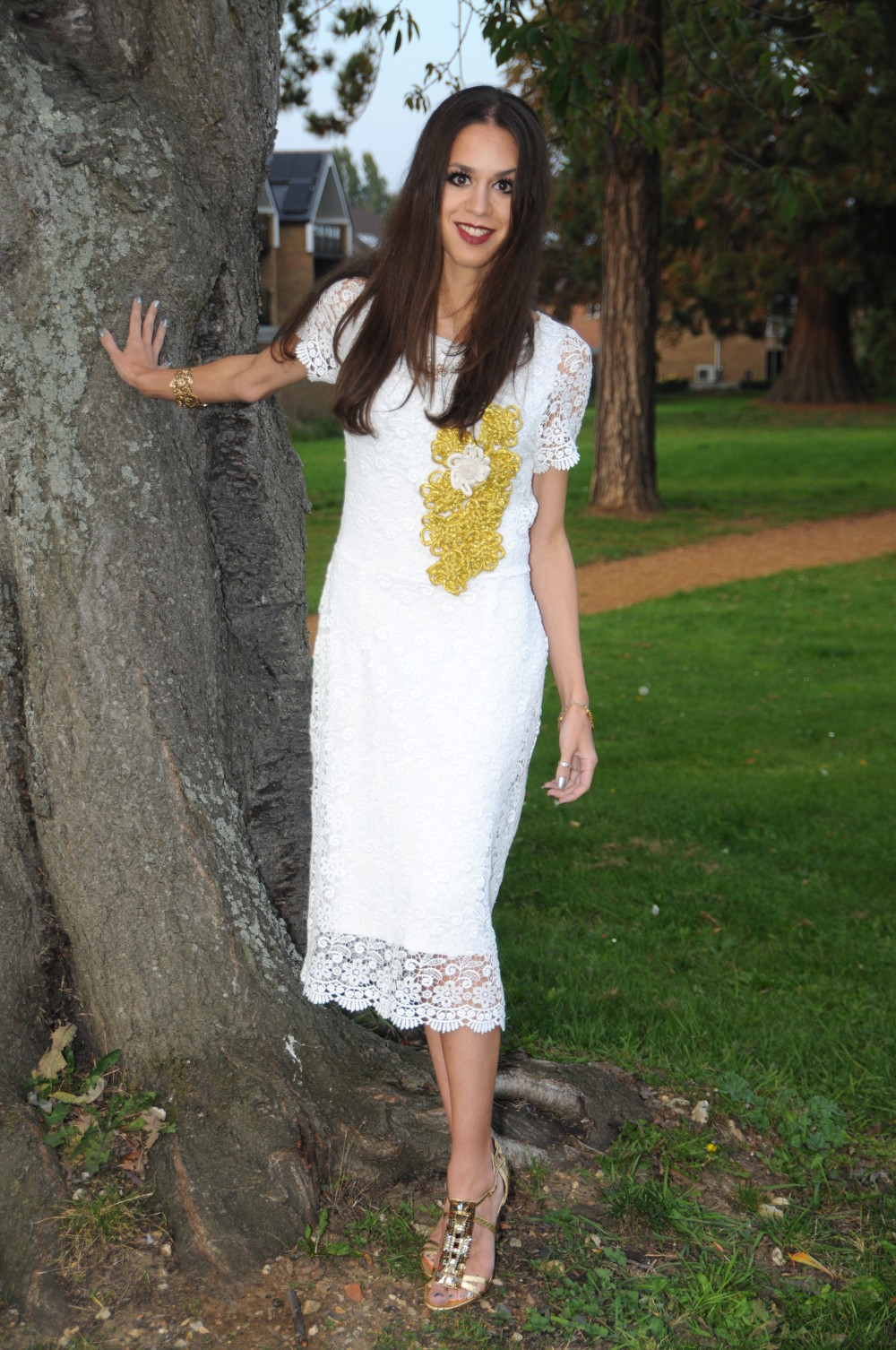 Omar Mansoor SS16 Collection
Omar Mansoor showcased his beautiful Imperial Romance Collection at London Fashion Week, his designs graced the catwalk of International Fashion Week at the AMBA Charing Cross hotel and I was amazed by the incredible beauty that each design entailed.
It's quite clear that so much love, thought and consideration has gone into each design in the SS16 Collection.
These dresses are part of the pre-revolution and post revolution depiction on catwalk so the faberge eggs- inspired motives depicts the imperialism , pre-revolution and the gold and white flowers depicts peace post revolution. These dresses are made of cotton-lycra and vintage guipure lace. -Omar Mansoor
The first design I am modelling above is a beautiful lace dress which is cut to perfection. It's ever so feminine & the beautiful golden detailing on the front makes a very eye catching statement. The cut is beautiful and you certainly feel so elegant wearing this beautiful dress.
These dresses aren't named so Omar set me the challenge of naming the dresses. I shall call this one The Graceful Lace Embellished Mid Length Dress.
This short floral embellished dress is a short, tailored dress which is cut in a shift dress style, with beautiful floral designs on the front in gold and cream white. It's very fitted and clings nicely to the body which compliments the female form.
It's a more seductive choice from the Omar Mansoor SS16 collection due to the length, it's alluring yet feminine. Something which you could wear to a nightclub event in London whilst sipping on some tasty cocktails perhaps!
I shall call this dress The Floral Motive Shift Dress by Omar Mansoor 🙂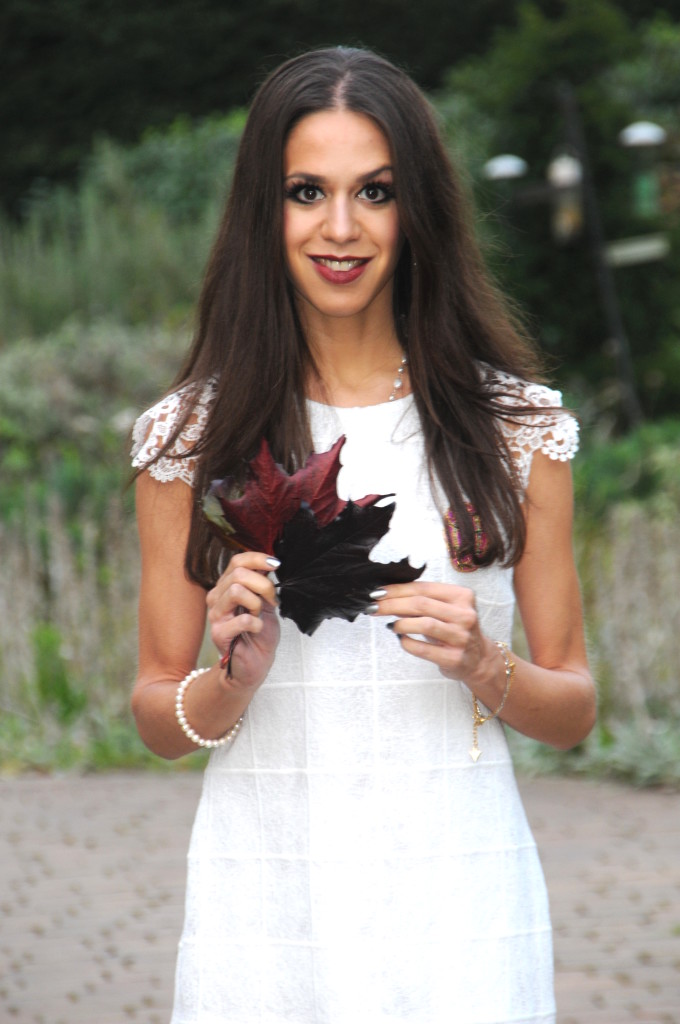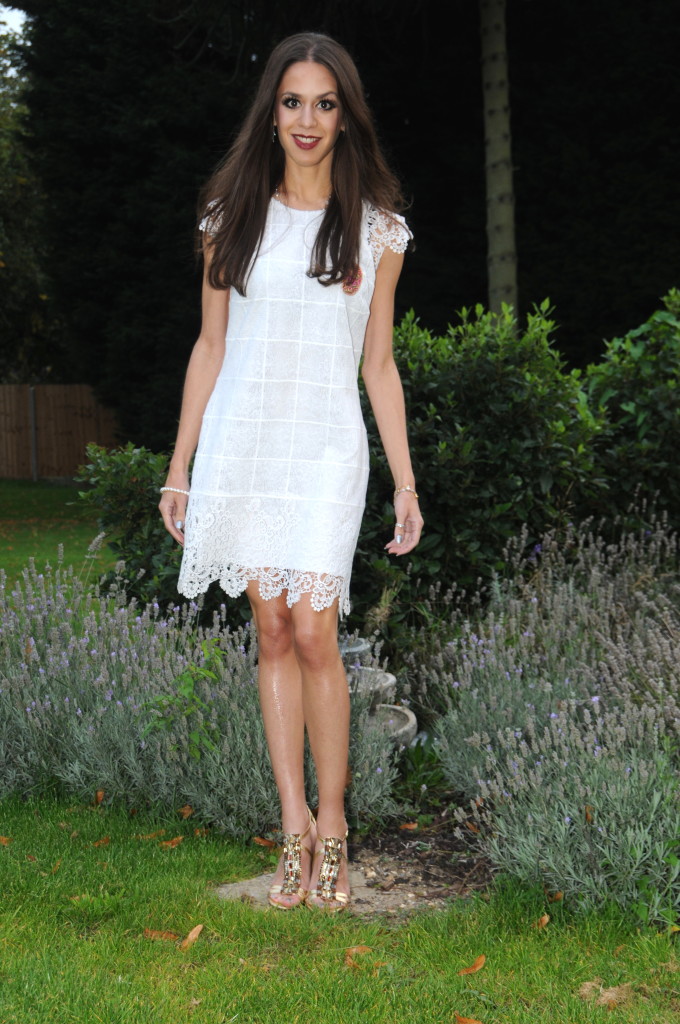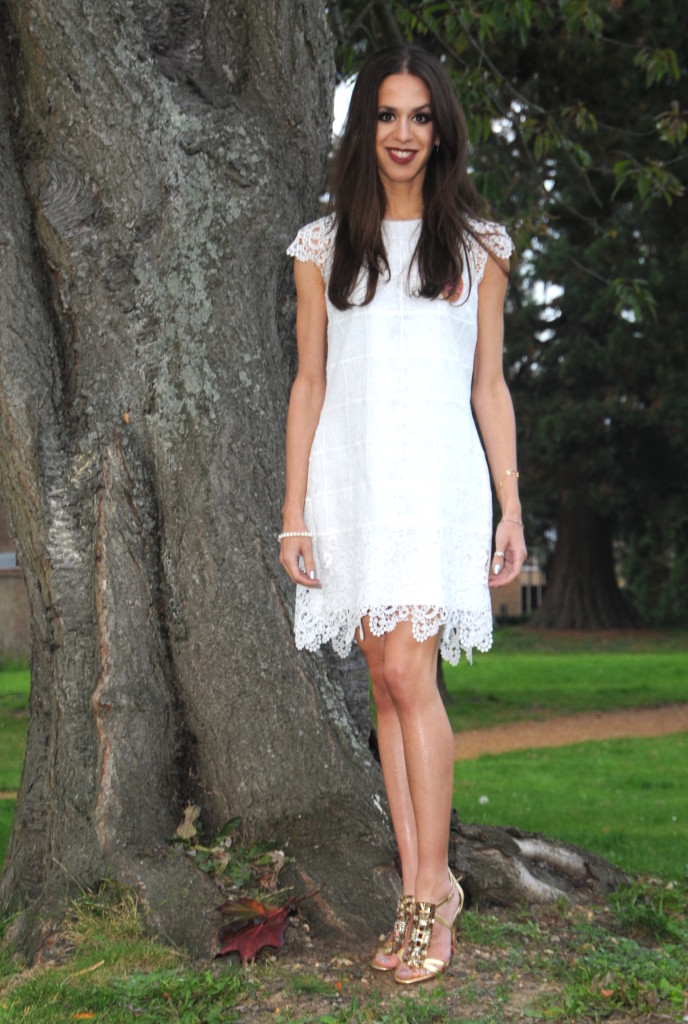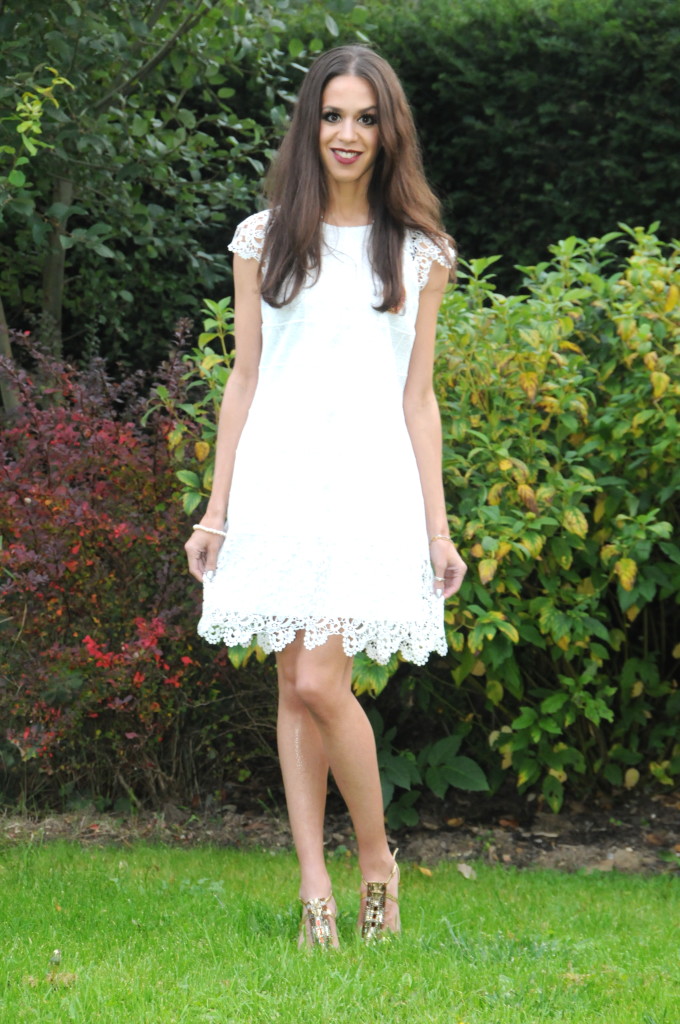 This feminine dress is ever so pretty to wear. It's really dainty and feminine, and one great aspect is the comfort wearing this stunning little number. The lace detailing on the bottom and the sleeves gives it a really pretty appeal & added sophisticated shape.
The square patchwork on the top adds depth to the dress, and the little red faberge egg adds a nice little twist to the white dress. This design is more of a casual design and I would happily wear this in the daytime, it can also be worn as an evening dress for dinner or cocktails. It's really very pretty.
I shall call this dress The Feminine Faberge Romance Dress by Omar Mansoor 🙂
Each dress modelled by myself on SheHearts are all very different to one another. You have a range here of mid length, mini and casual.
Omar Mansoor Q&A
What inspired you to become a fashion designer Omar?
My ancestors' business affiliation with textiles, my bad math and good art grades.
Please can you tell me more about your beautiful SS16 collection?
Thanks for calling it beautiful! It was challenging as the muse was controversial and the base colour was bland white and ivory. But it was very well received at both London and Paris Fashion Weeks and critiques mentioned about it as major as well as minor trends at Paris Fashion Week.
Where do you see the future of the Omar Mansoor brand?
The future lies in masses- doing more ready to wear lines and affordable range fro youngsters.
How would you define the Omar Mansoor brand in a sentence?
Omar Mansoor is all about wear-ability and real clothes for real women.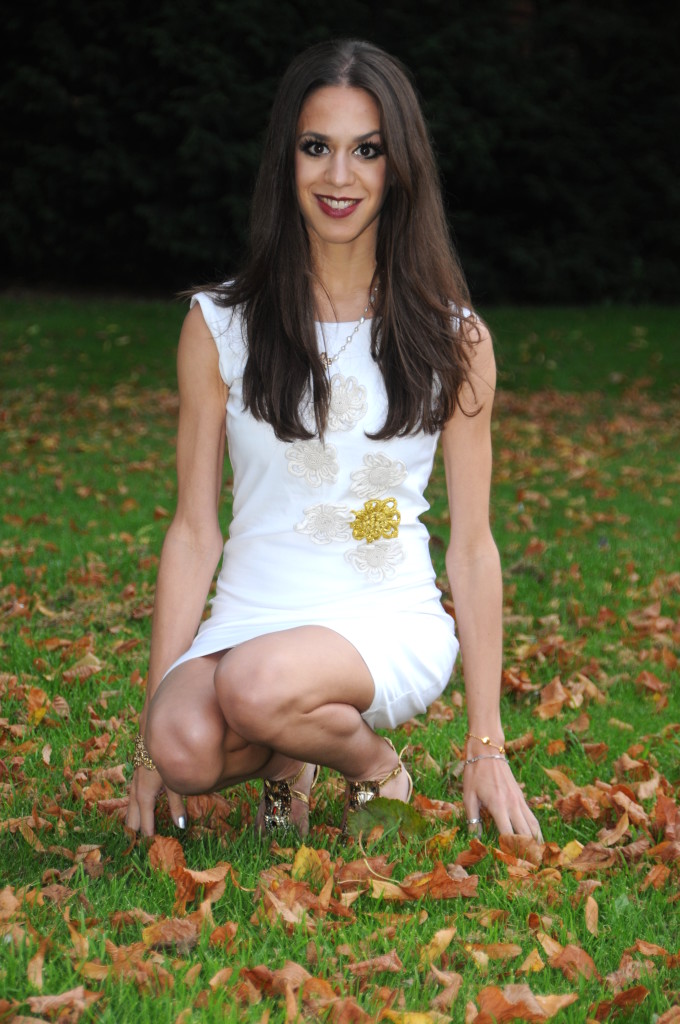 Overall Omar Mansoor really has impressed with his beautiful designs and after watching his beautiful Fashion Show at International Fashion Week I can see that many people in the audience were really impressed and mesmerised by each dress that was showcased.
Which dress do you like the best from the items showcased above? I would love to hear your thoughts 🙂
Thank you so much for reading & for Omar for the interview 🙂
Laura xo