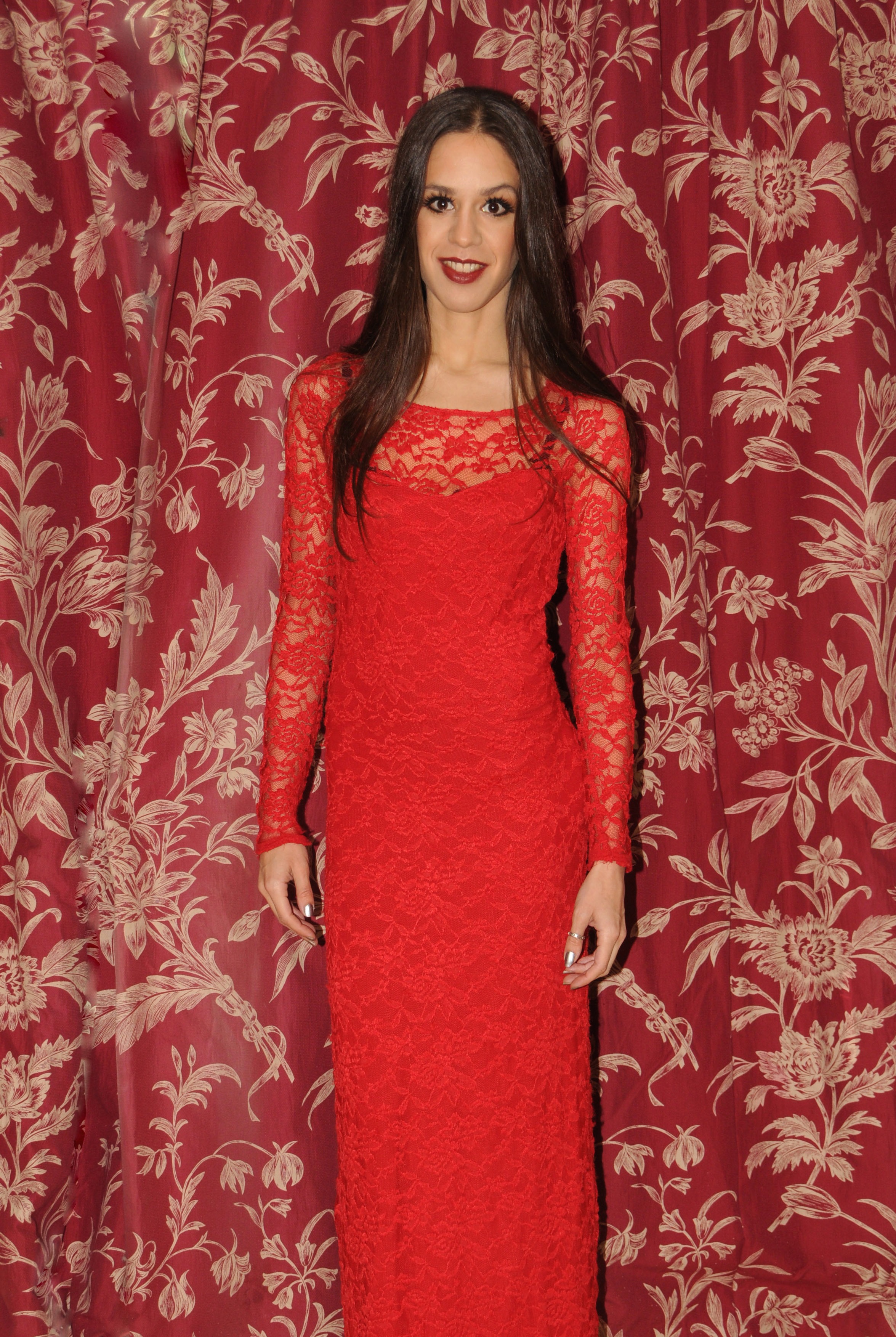 Omar Mansoor Luxury Dresses
Lady in Red
I had the pleasure of seeing Omar Mansoor's beautiful dresses on display last year at London Fashion Week where he showcased his stunning Imperial Romance Collection SS16 collection.
I had the pleasure of reviewing some of his other gorgeous & more colourful looking designs & what with Valentine's Day around the corner it's only appropriate to bring you some suggestions suited to the occasion.
The dress above is a luxurious long laced red dress which is absolutely stunning. The beautiful shade of radiant red is so beautiful to wear. This dress was tailored by Omar to fit my frame and I'm incredibly impressed by the attention to detail in his stunning designs.
The long sleeves were my favourite aspect of this particular dress and the backless part of the dress is ever so sophisticated.
It's wonderful to wear a dress which is so beautifully fitted, it really does make all the difference.
Omar hasn't named his dresses & he's allowed me to name each dress showcased here, and I will go with the classic Lady in Red title for this beautiful dress.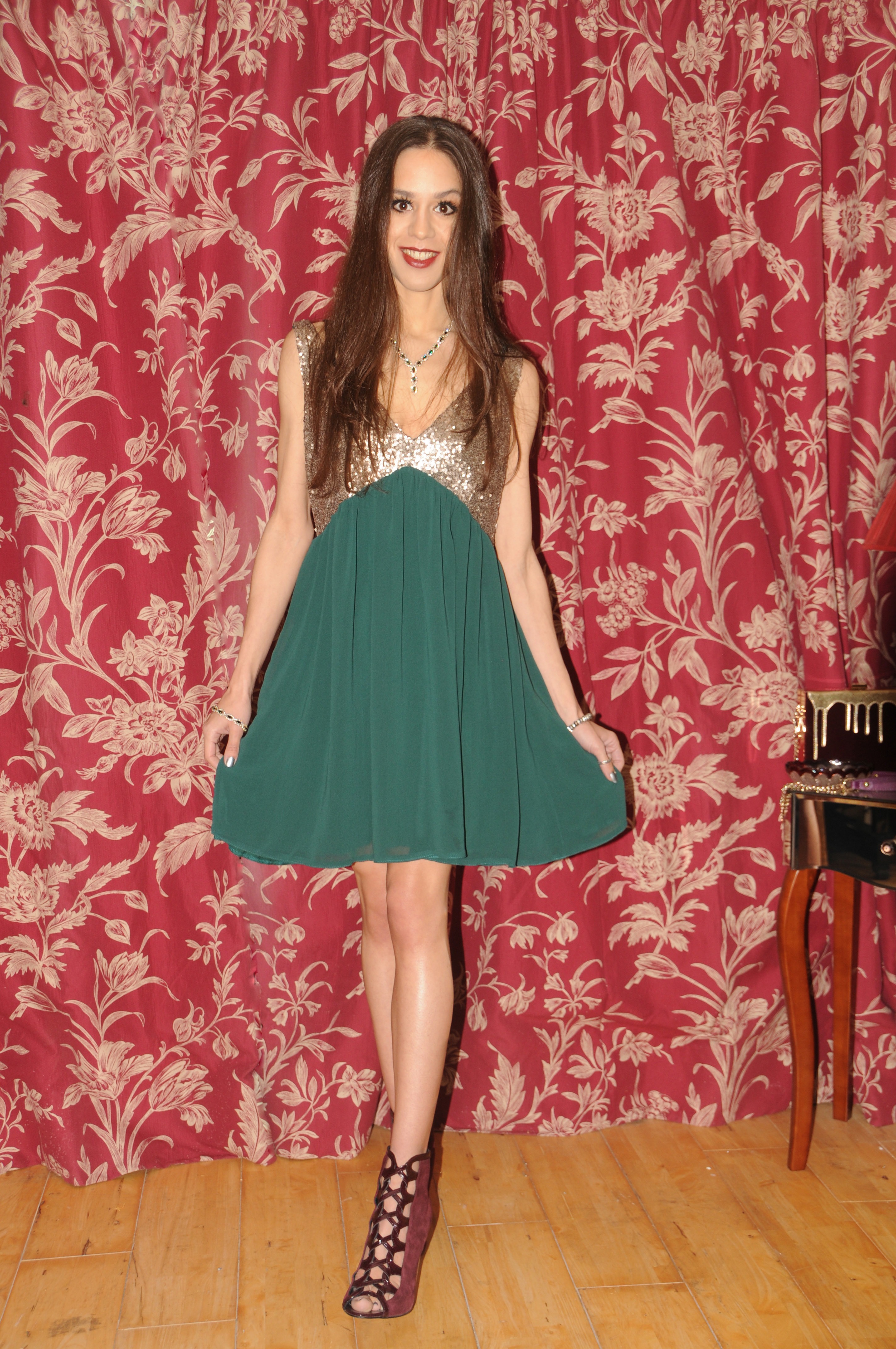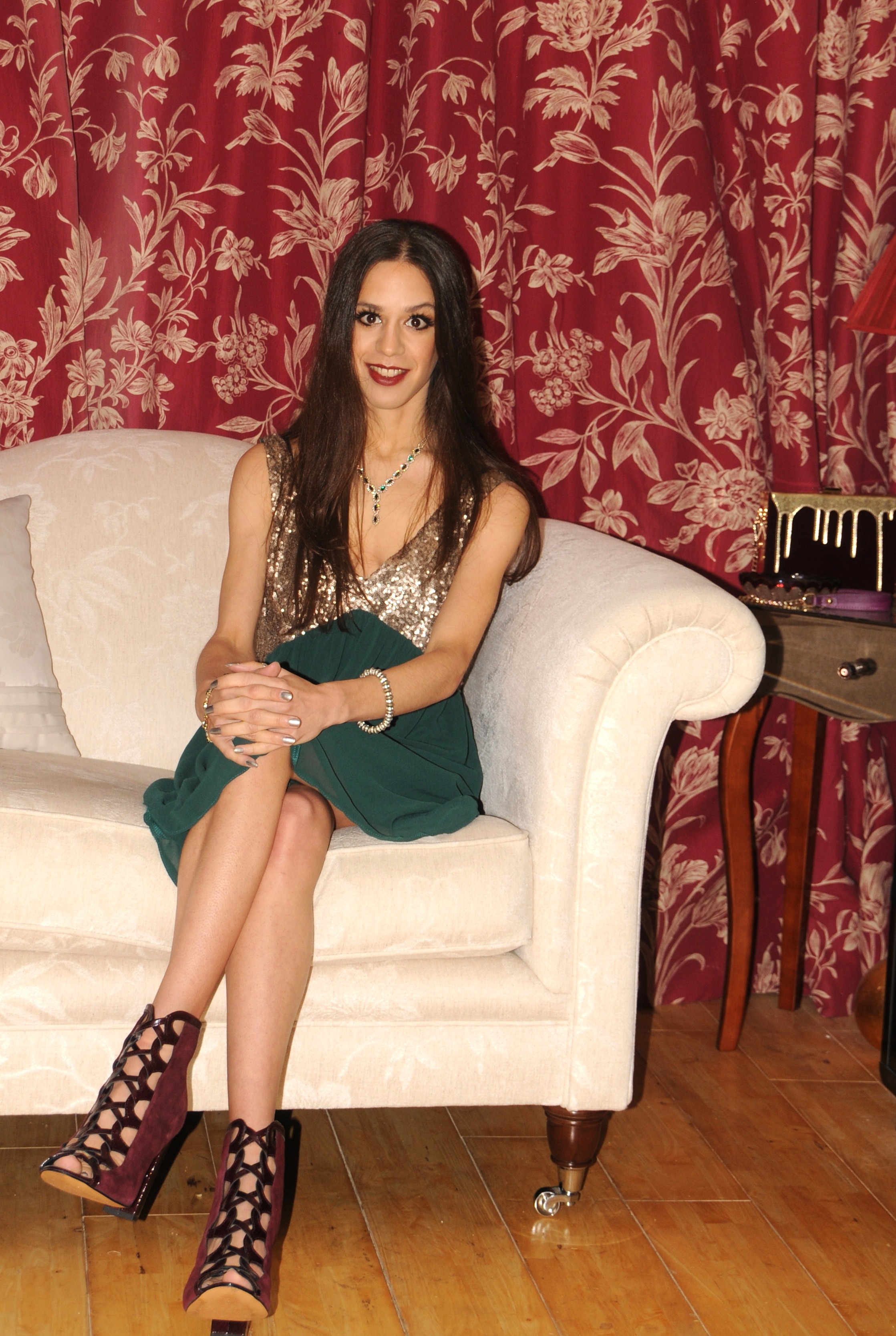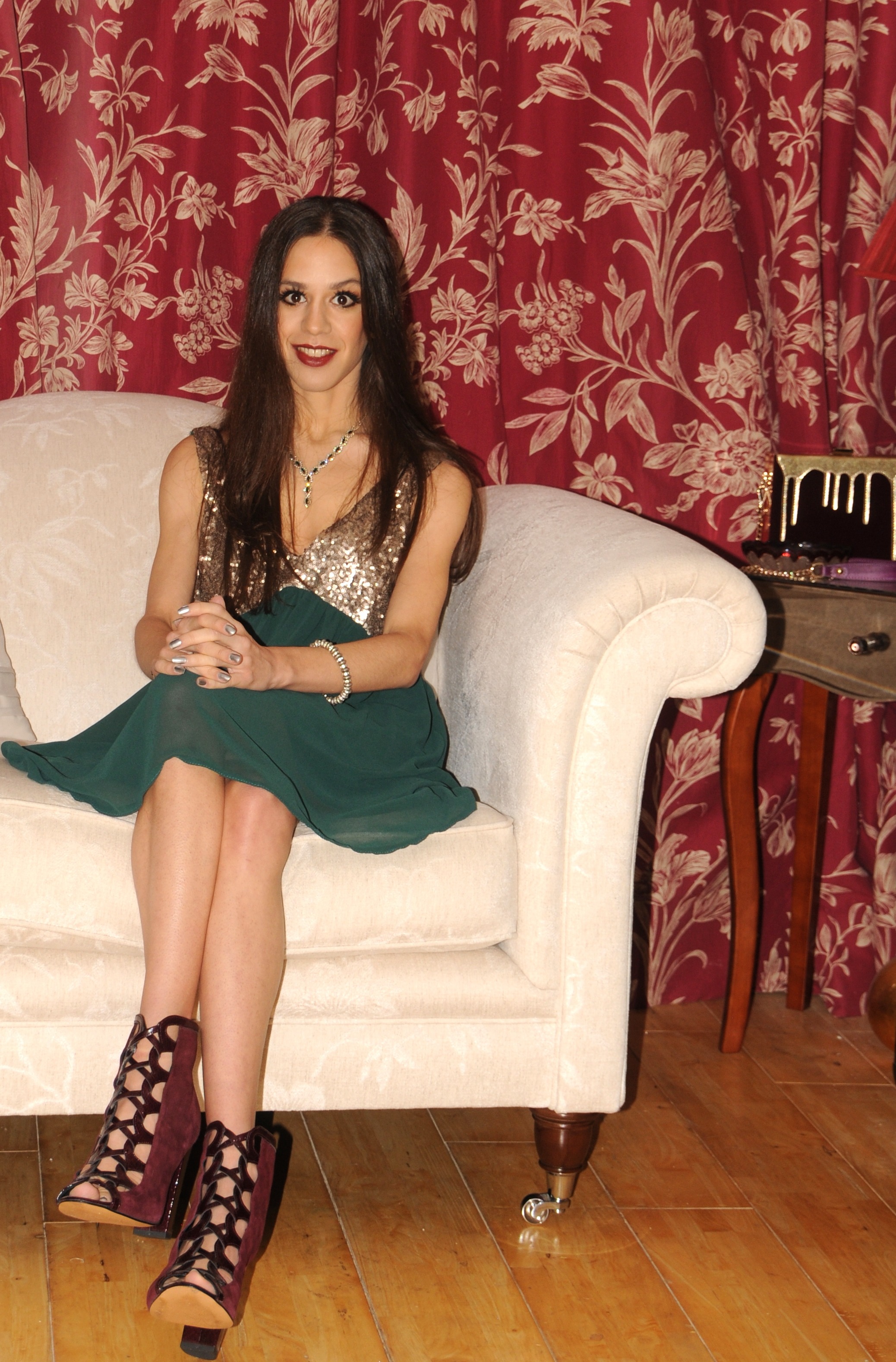 Green Goddess
This beautiful bottle green shift dress with golden sequin detailing is utterly beautiful. The eye catching colour is exceedingly beautiful and the dress is very easy to wear.
The material is soft silk and is very comfortable to wear. The golden sparkle compliments the green tones, and teamed with some sparkly jewellery this makes a really beautiful statement dress. I have teamed this dress with some jewellery from Jon Richards.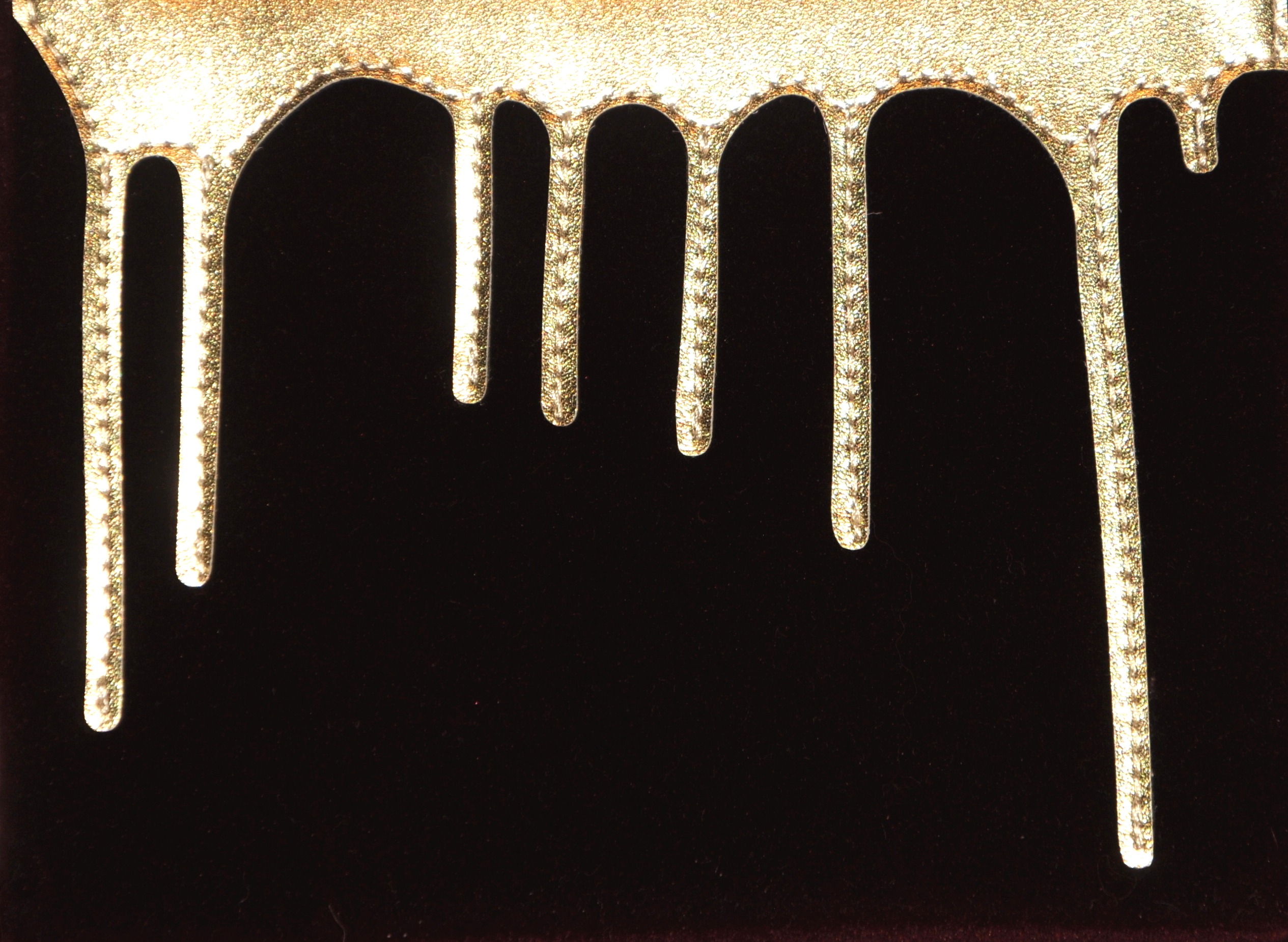 Vendula London
The quirky handbag photographed with the dresses above is the Vendula Golden Drips Evening Bag in Burgundy. Vendula create some really unique and quirky designs which really do help to create such a beautiful statement with any evening dress.
The burgundy shade was a perfect match for the dresses above, red on red, and red on green team so nicely together.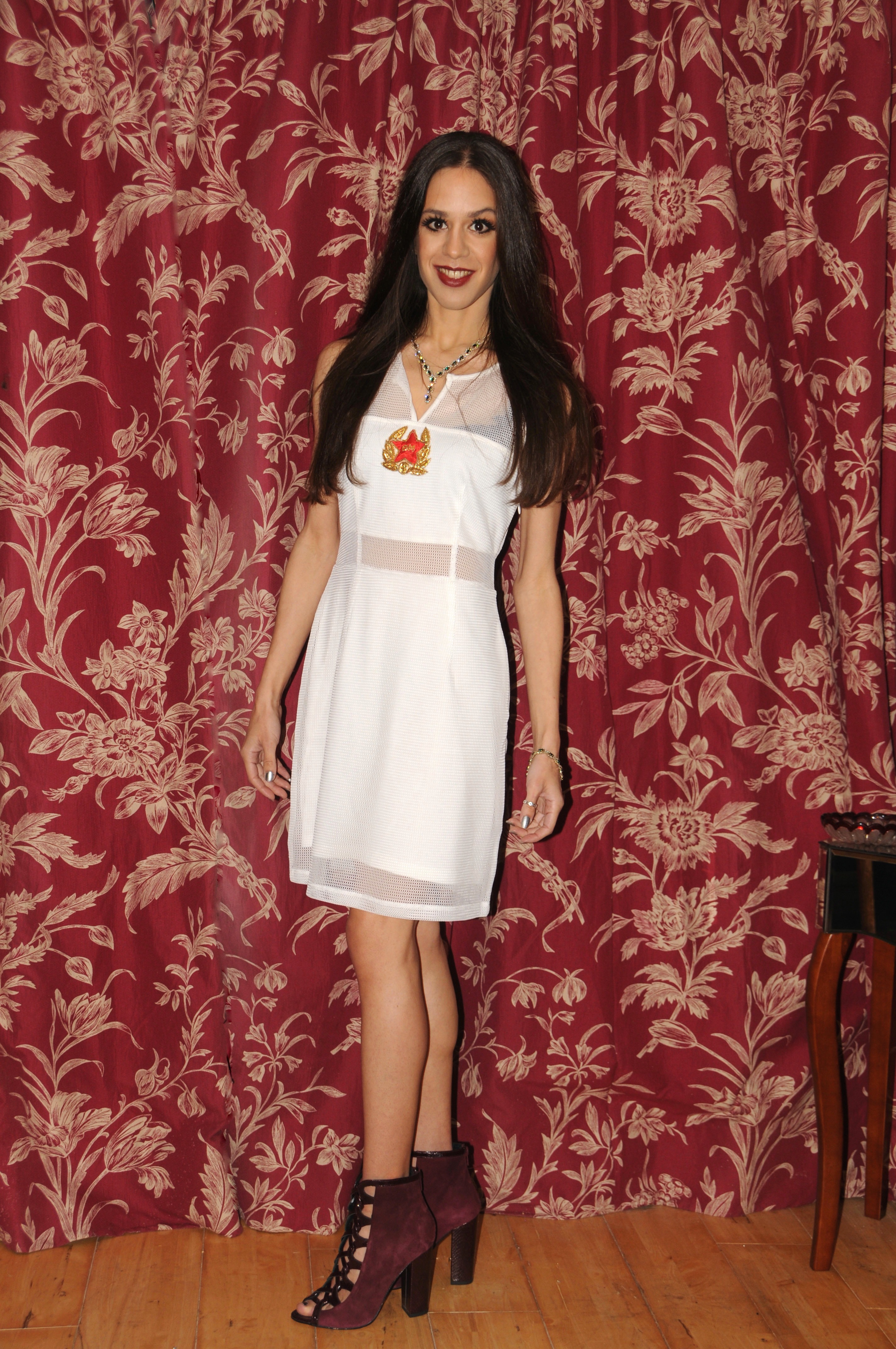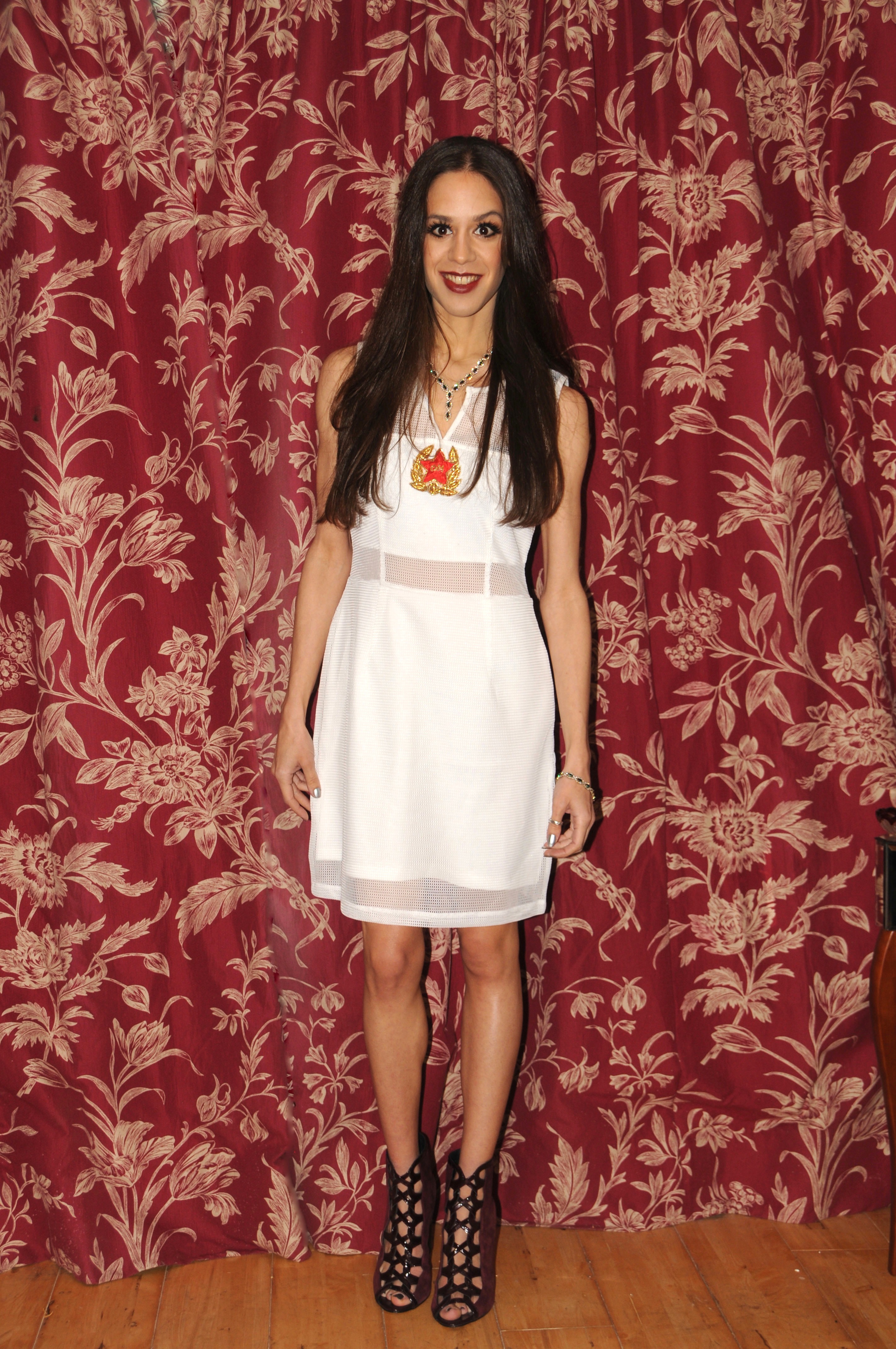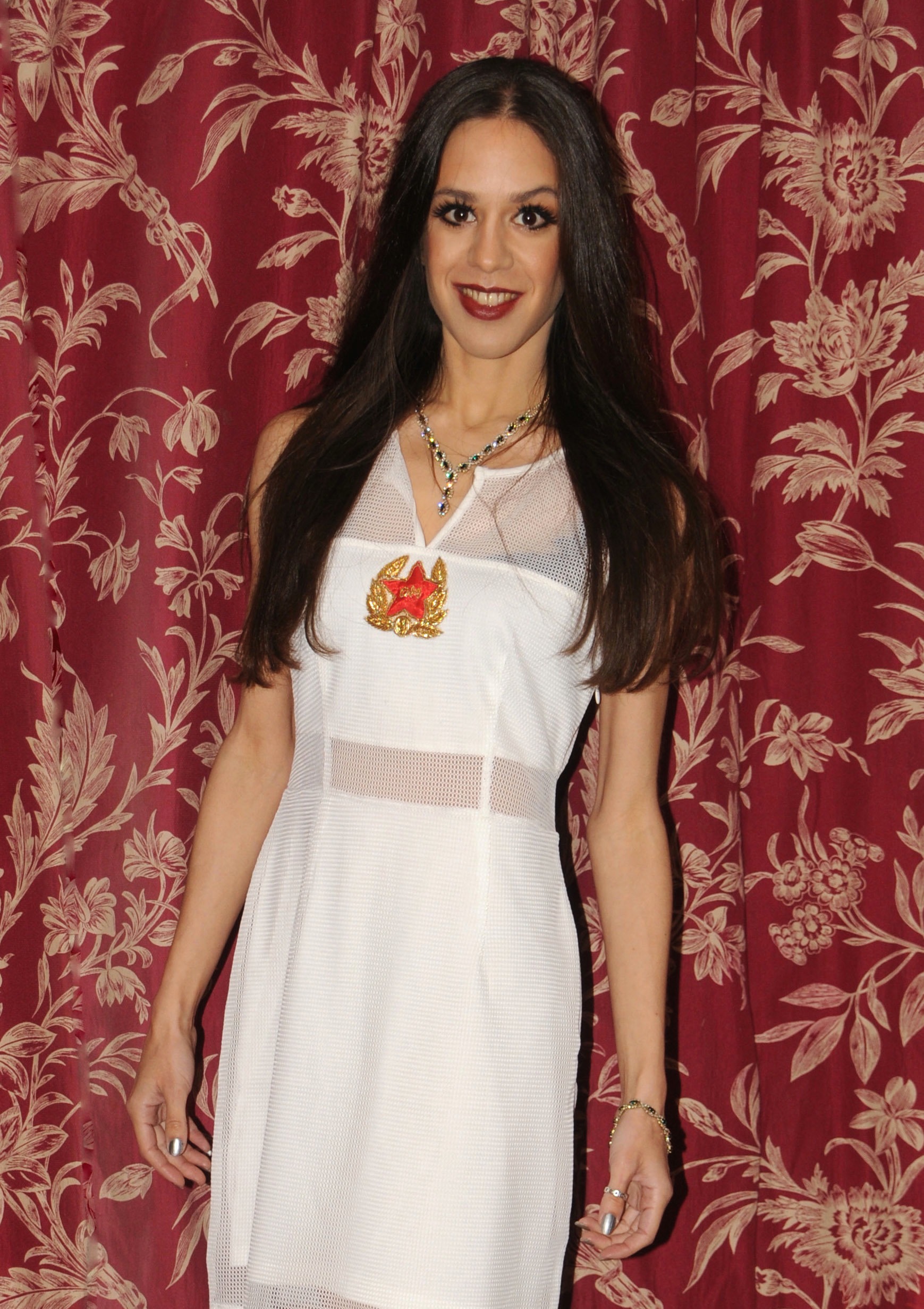 Little White Shift Dress
This pretty little white shift dress is a really simplistic design from Omar Mansoor from his Imperial Romance Collection which is a really pretty and nicely designed dress.
The collection was inspired from the peace after the Russian Revolution, the white and ivory represents peace post revolution.
So much thought and attention thought has been put into the Imperial Romance Collection and the inspiration and thinking behind the designs are inspiring.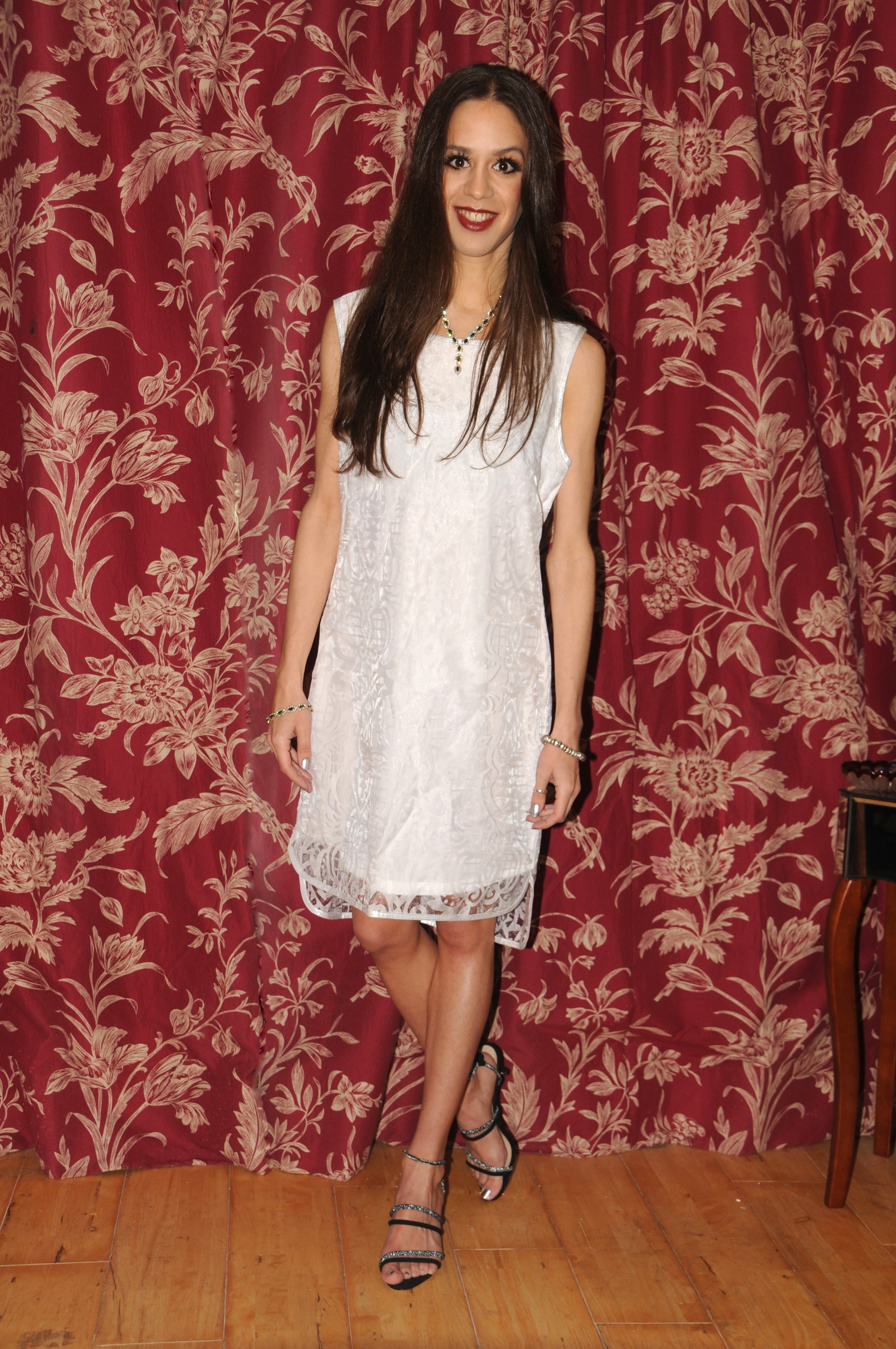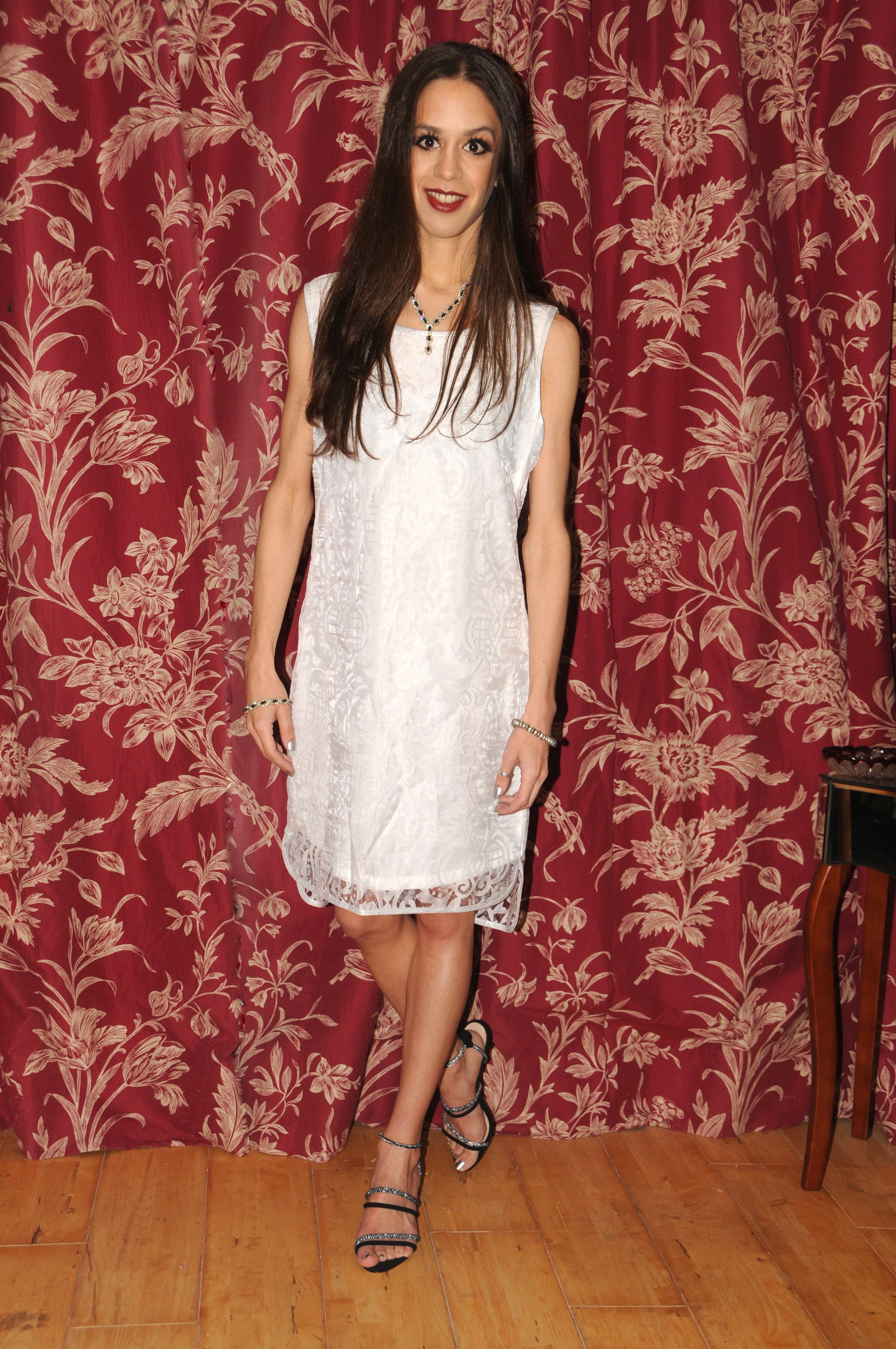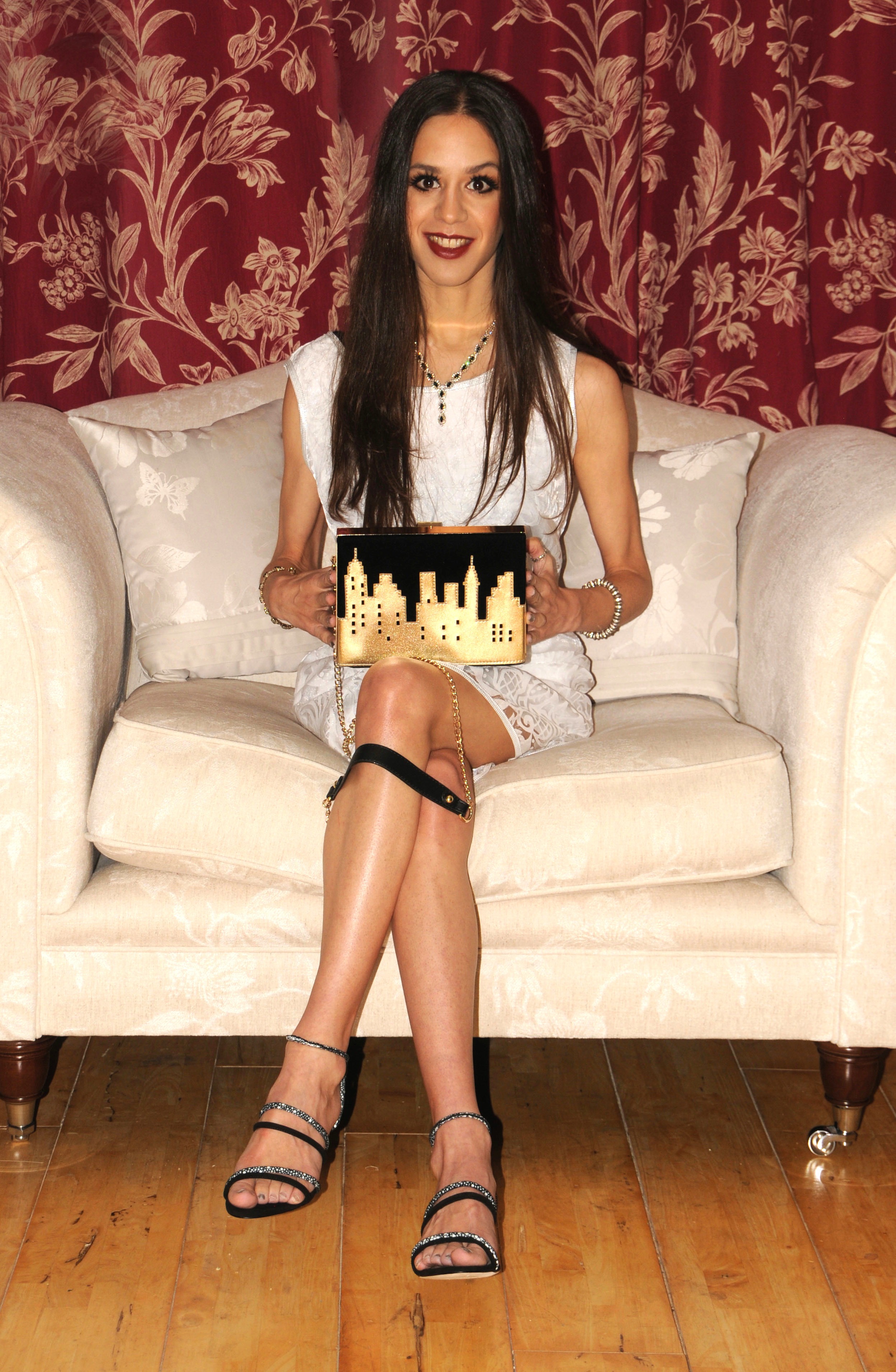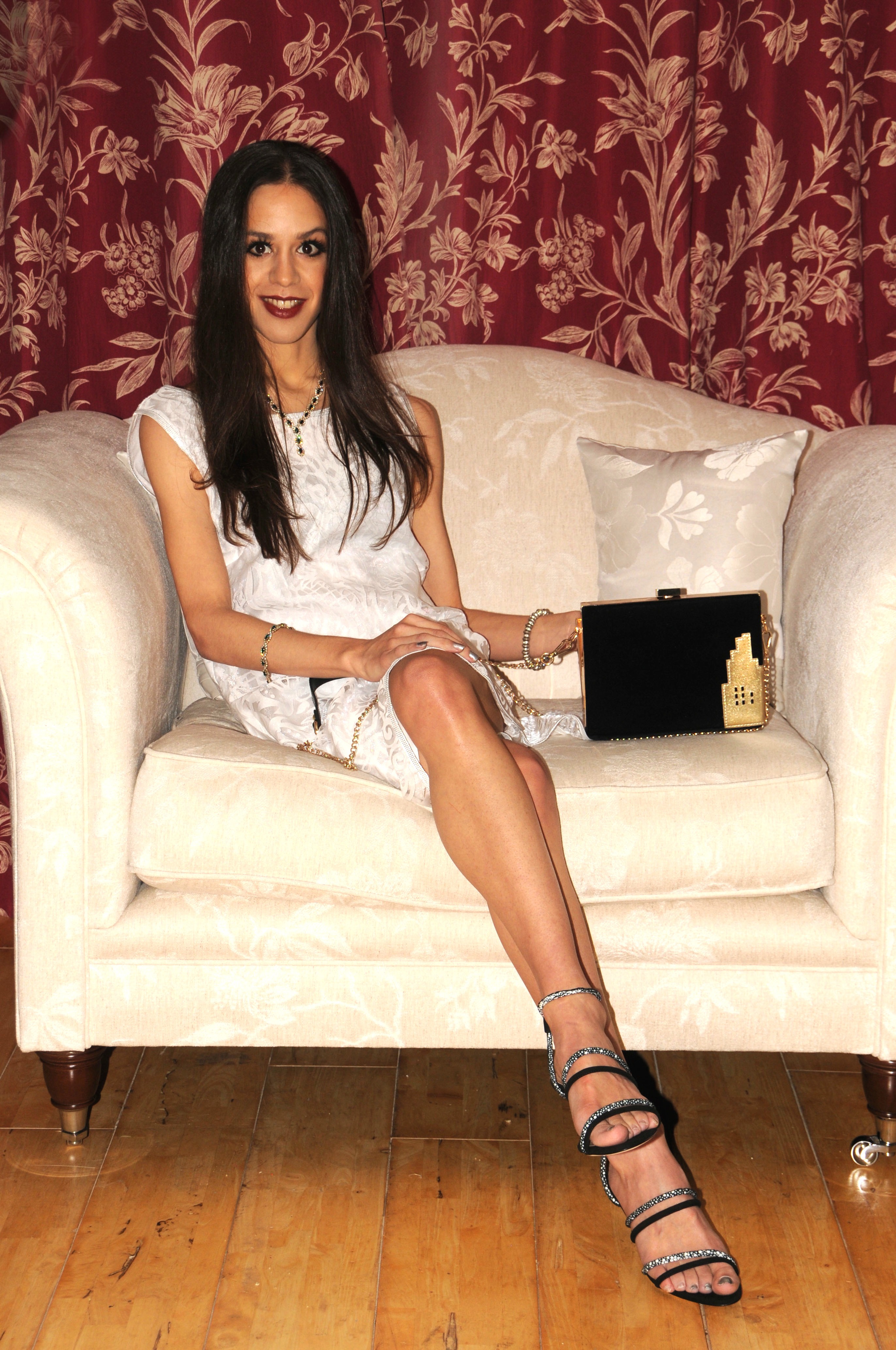 Ethereal White Shift Dress
This beautiful silk white shift dress is exceedingly feminine and really depicts the peaceful look of the Imperial Romance Collection from Omar Mansoor.
I named the dress the Ethereal White Shift Dress due to the delicate design and floaty style.
One of the great things about wearing white especially during the Summer months is that you can accessorise it with any colours to create a beautiful look.
Choosing green, golds and blacks teamed with a pair of monochrome kitten heels really made this luxurious white dress my own personalised piece of styling.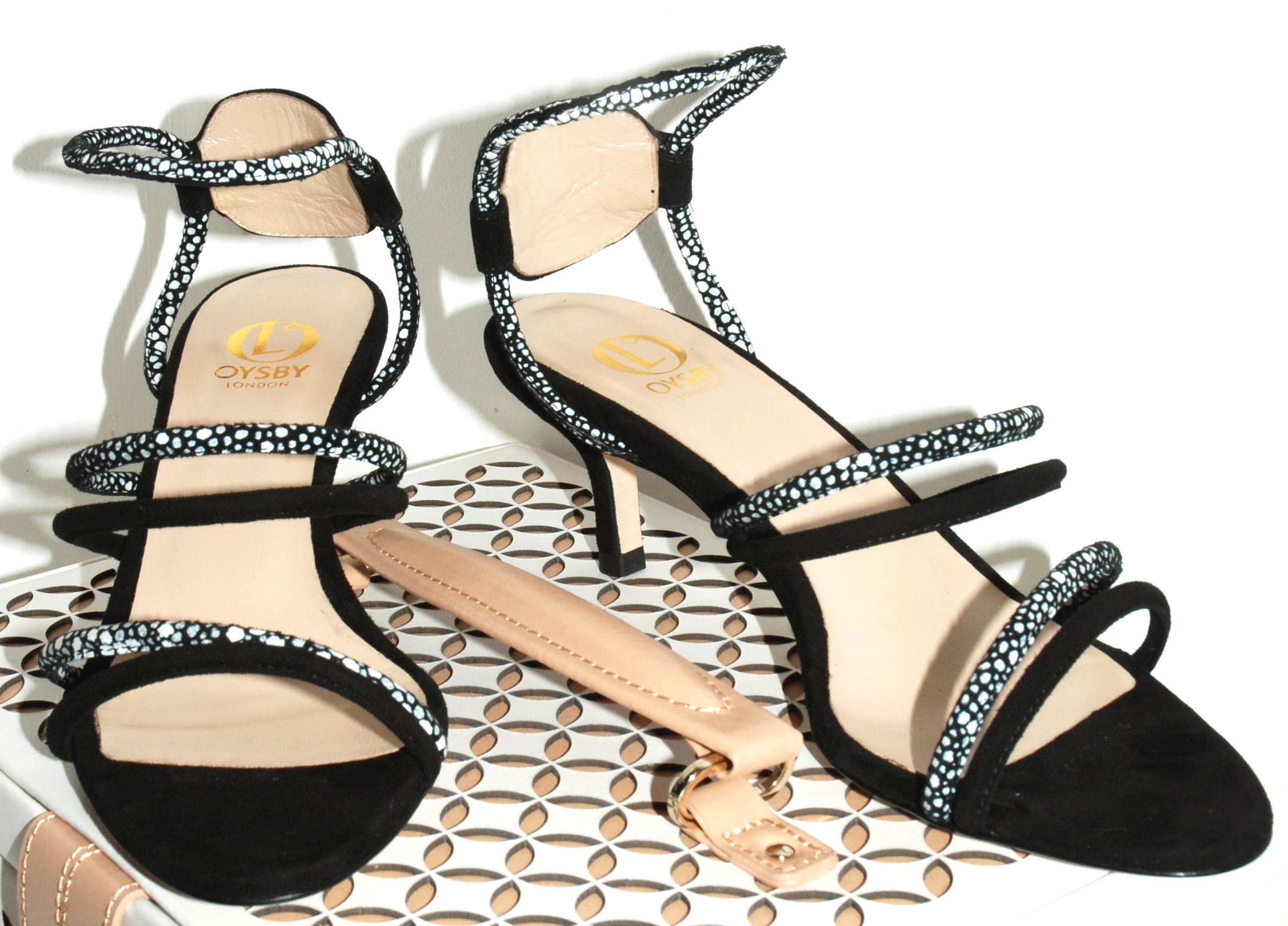 OYBSY
The dress was teamed with delicate Firework kitten heels from Oybsy which are ever so elegant. Beautiful shoes which are perfect for evening occasions.
The monochrome detail is really beautiful, and a wonderful aspect of wearing kitten heels to dress up any evening outfit is that they are incredibly comfortable.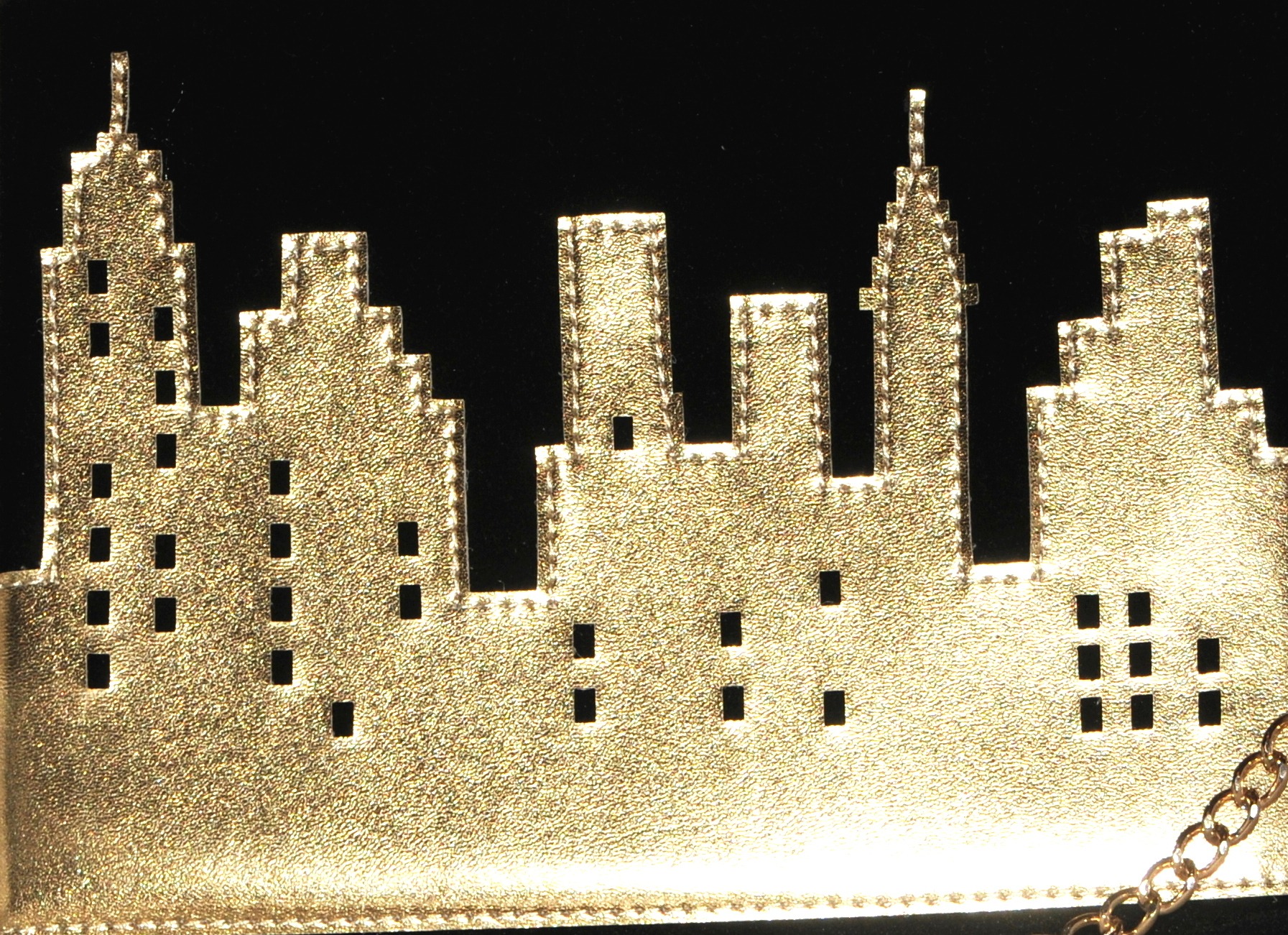 Showcased here is a beautiful black and gold clutch named the New York Lights Clutch Bag from Vendula.
The black velvet and golden design of New York City is such a quirky touch to add a unique and personalised twist to any outfit.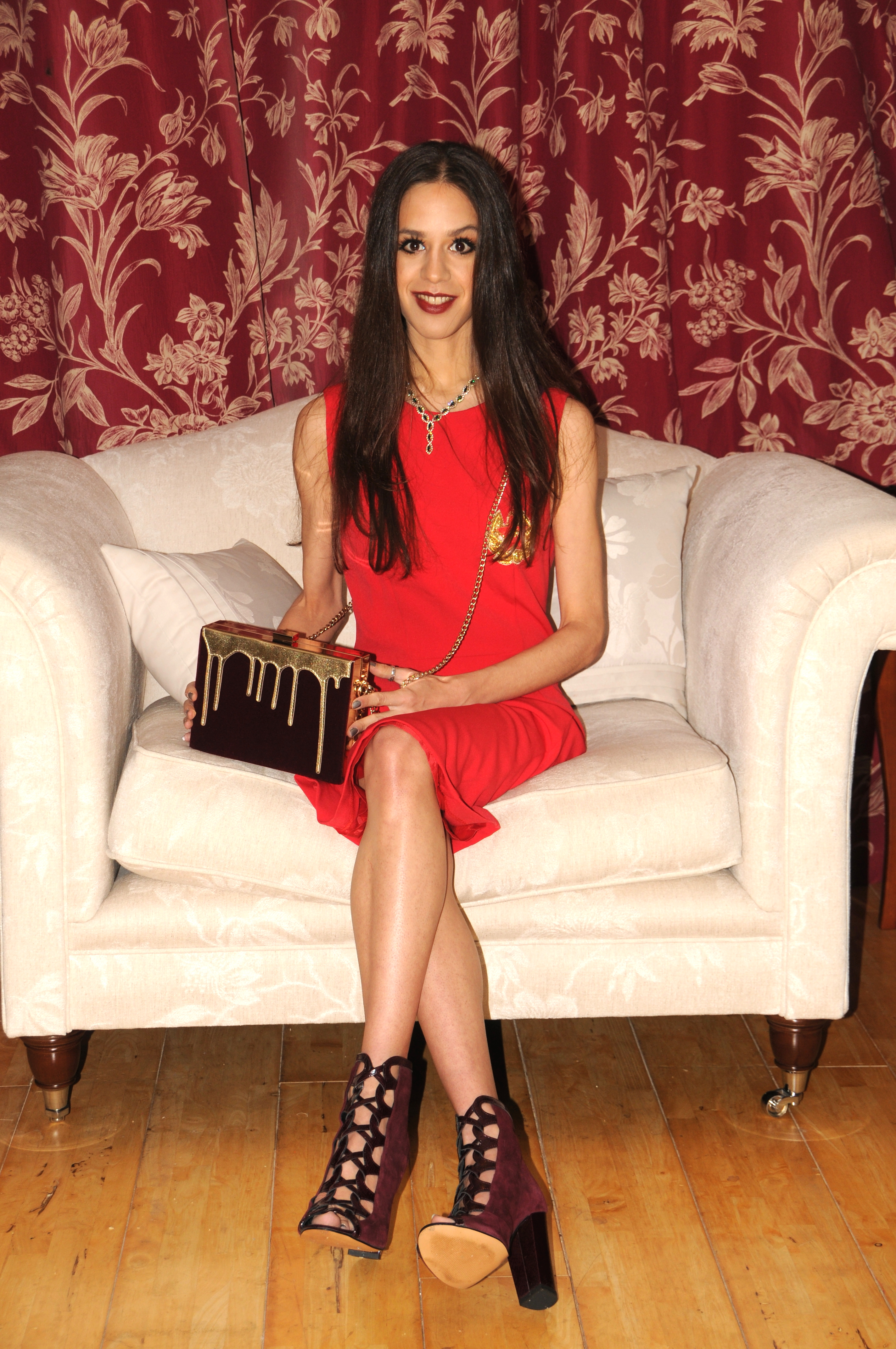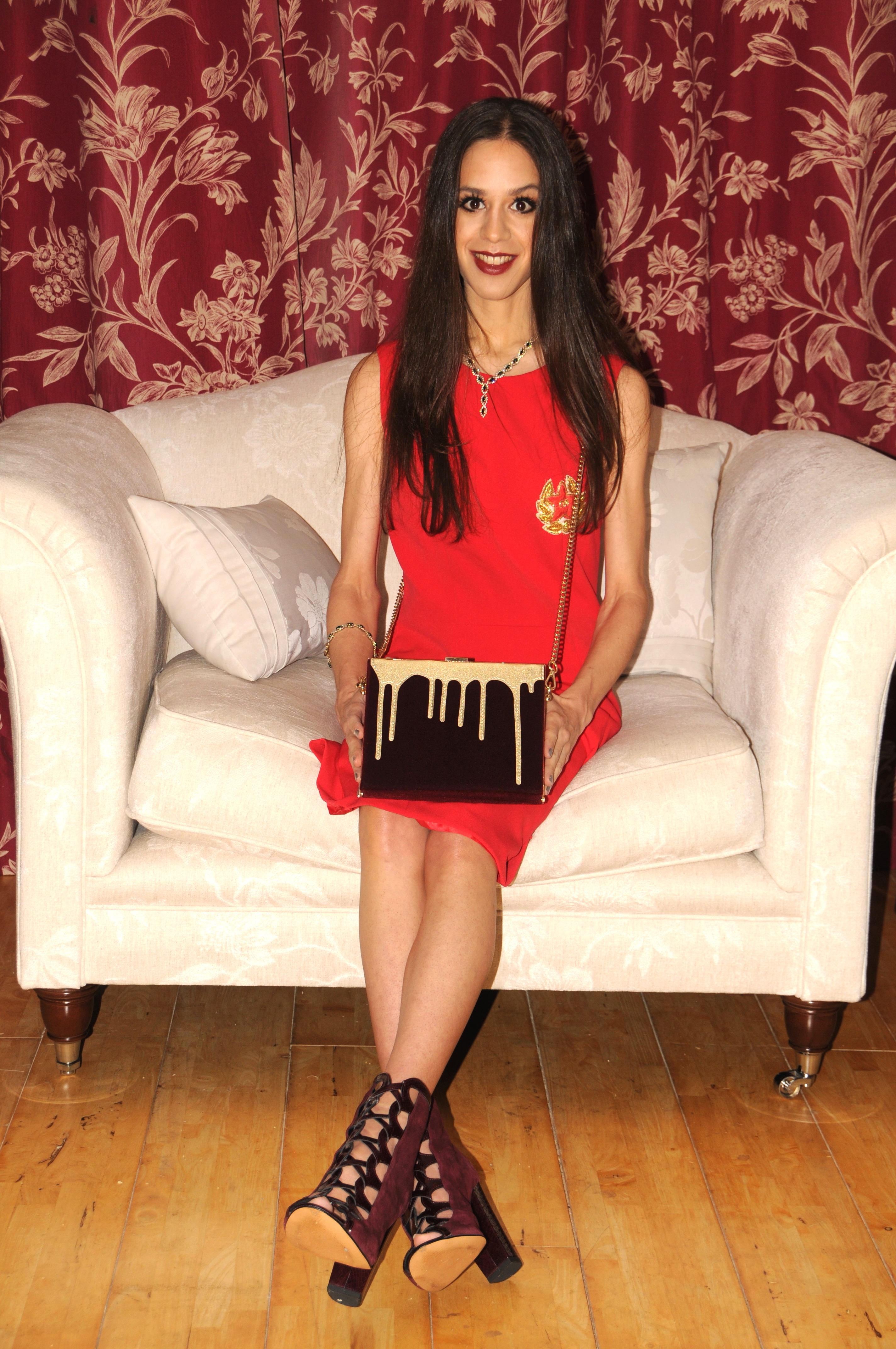 Bright & Bold Little Red Dress
This beautiful bold and beautiful red dress is a sophisticated mid-length dress by Omar Mansoor which is the perfect little red dress to wear on an occasion such as Valentine's Day for example.
It's block red colour is a dare to wear shade, it's more of an orange-red compared to the red of the lace dress.
The golden motif on the dress is beautiful & by accessorising this statement piece with hues of burgundy it creates quite a show-stopping piece.
The green stoned jewellery combined is by designer Jon Richards which compliments the dresses well and pretty Burgundy boots from Office.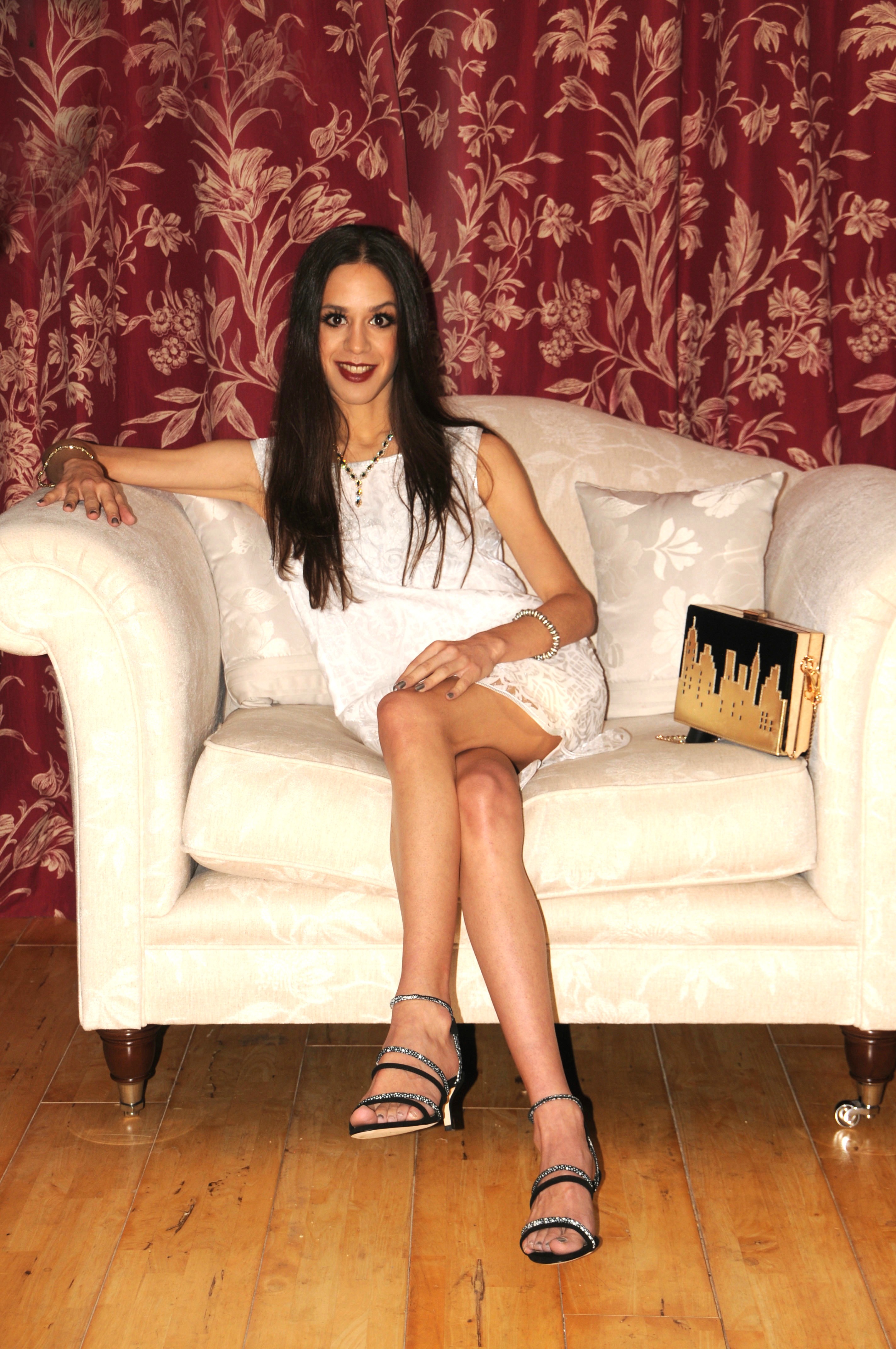 Overall…
Omar Mansoor as always impresses with his unique and beautiful designs. The red dresses are perfect for any occasion, and the white simplistic shift dresses are a wonderful wear for any evening occasion.
Incredibly excited to see Omar's next collection which will be gracing the catwalk in a week.
What do you think of Omar's collection? Which dress is your favourite and why?
I would love to hear your thoughts 🙂
Thanks so much for reading!
Laura xo