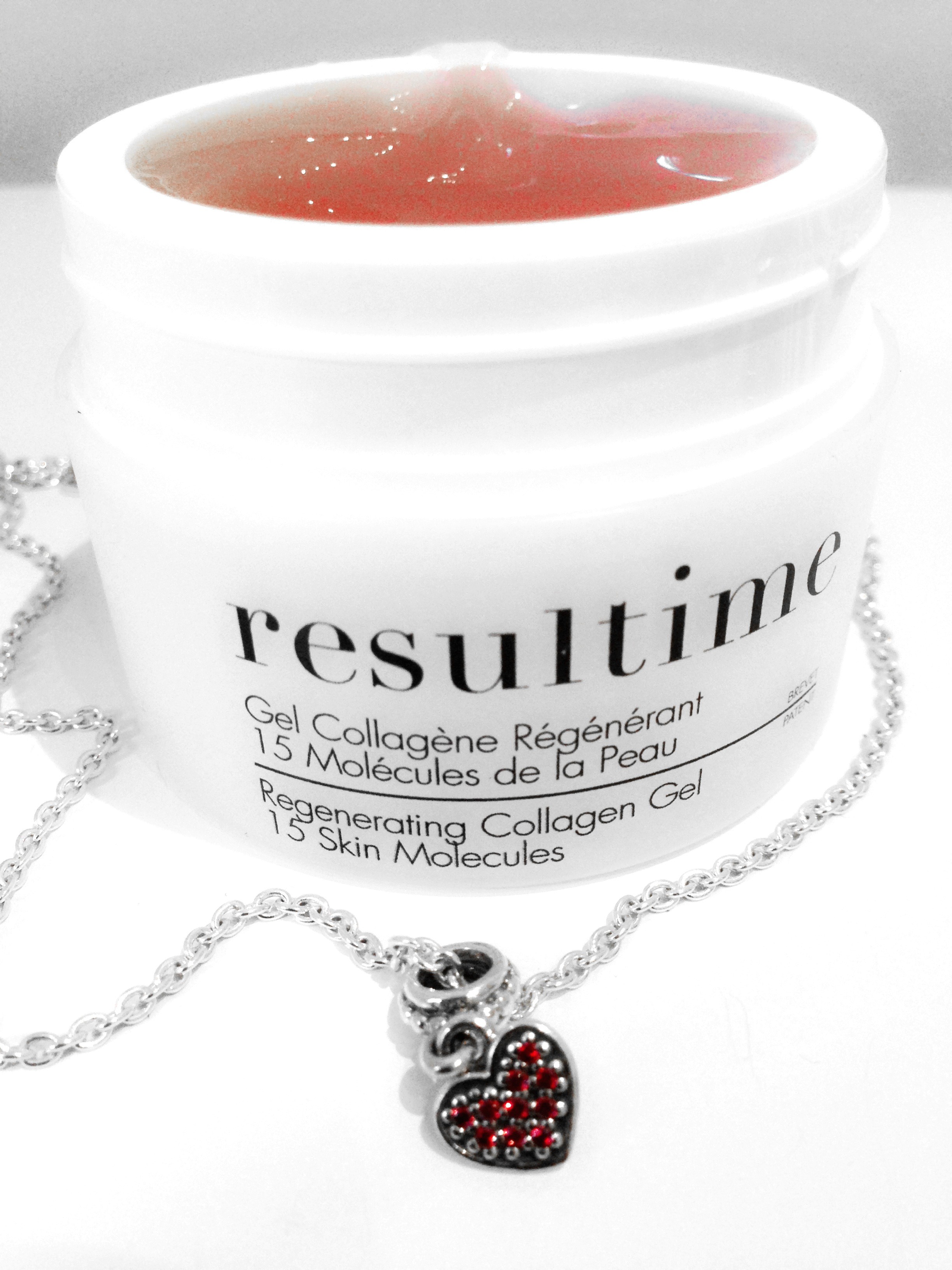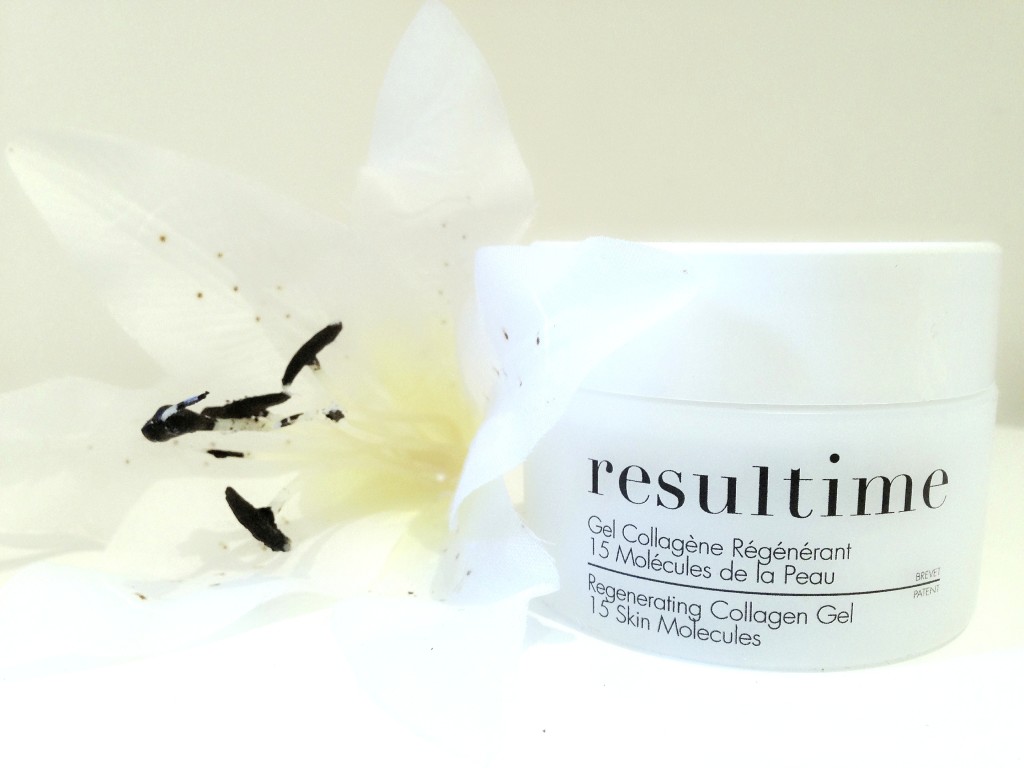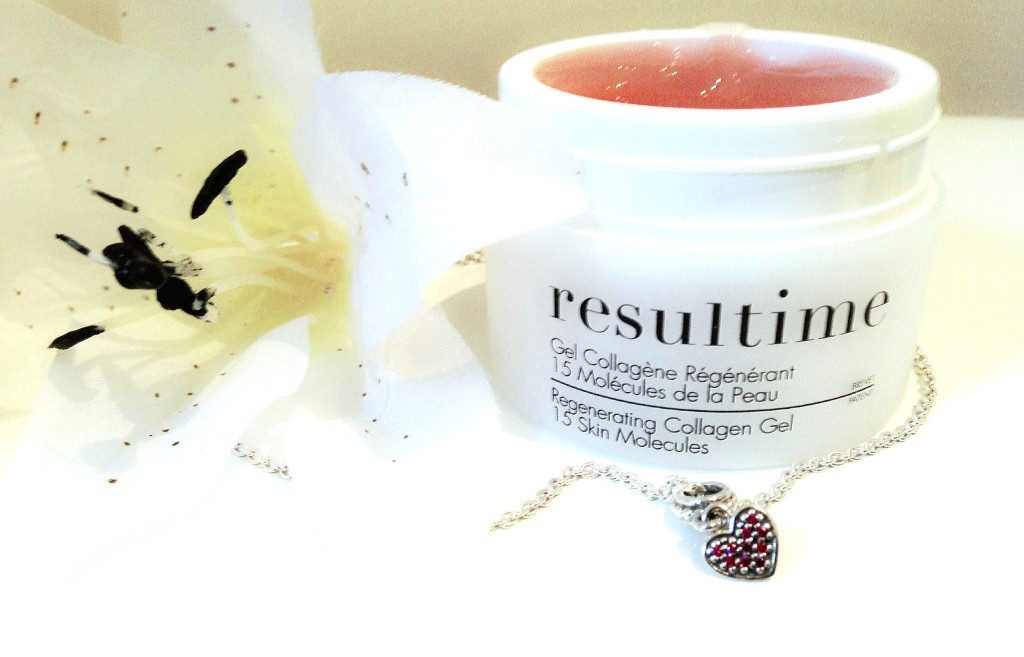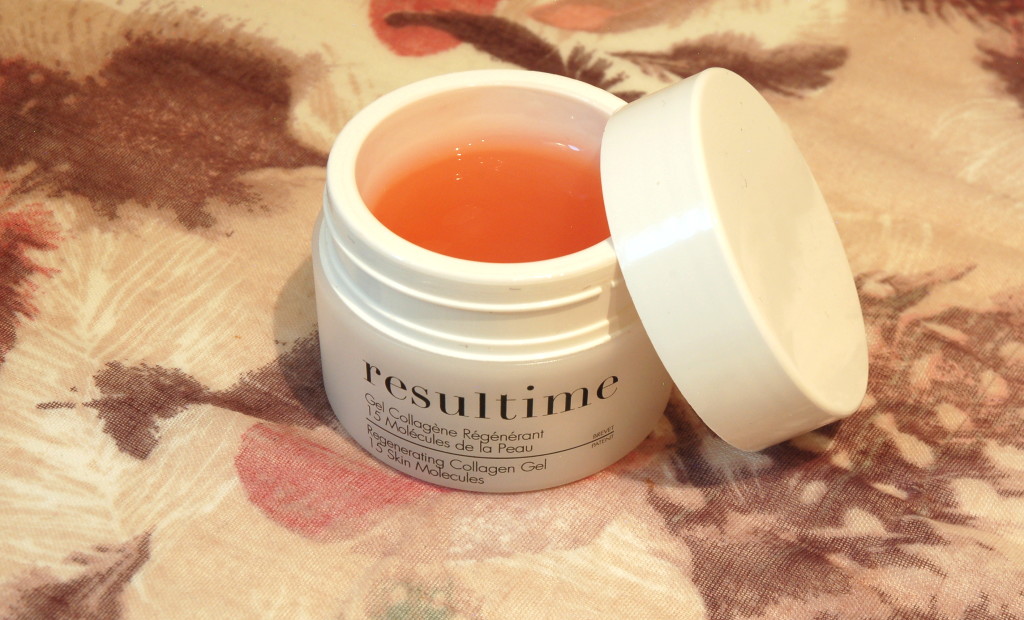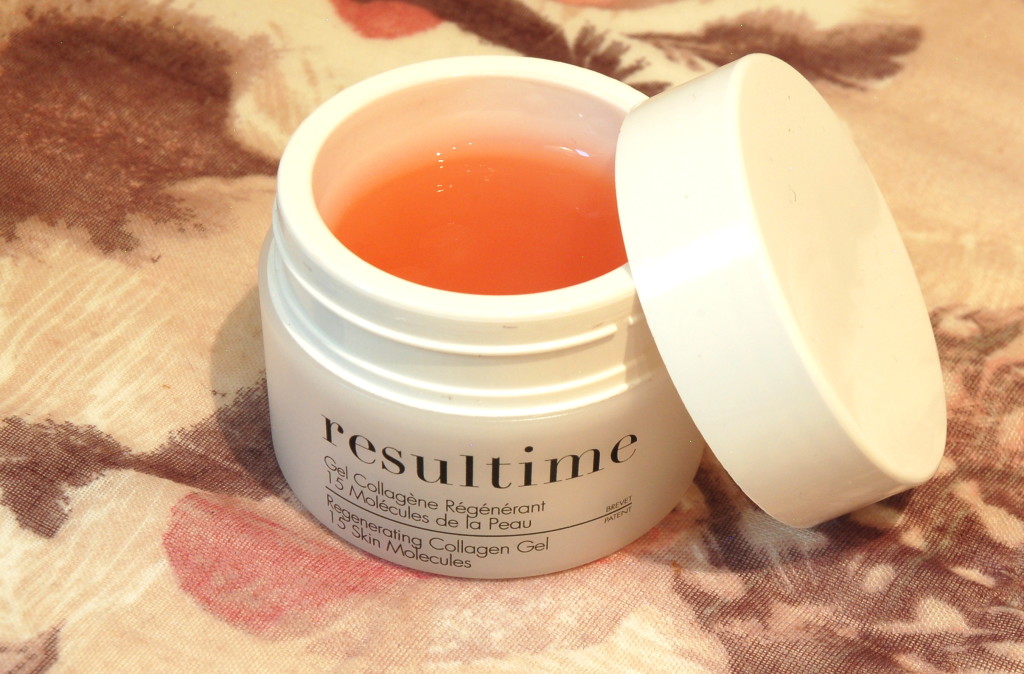 Resultime Regenerating Collagen Gel 
After hearing nothing but positive reviews on Twitter about The Regenerating Collagen Gel by Resultime, I simply needed to try it for myself. I'm forever on the hunt for skincare products which really do make a difference!
This gel combats the signs of ageing and contains 15 key skin molecules, one of which is Vectorised Micro-Collagen, a super charged version of the molecule collagen. This active ingredient penetrates the skin down to the deeper levels of the epidermis, reacting with your skins factory cells which create collagen.
The science behind this product certainly shows its results. I have been using this product as a serum before applying my face cream both during the day and at night also. Also once a week I spread the cream on thickly & use it as a facial mask leaving it on for 15 minutes as a treatment.
After a months use of this beautiful product I'm exceedingly impressed at the quality of my skin. It feels much plumper, smoother, fine lines are certainly reduced. I can see why it's a Resultime star product!
The gel itself is a pretty pink colour which has a lovely cooling effect upon application.
This product is certainly recommend for those quickly trying to combat the first signs of ageing. If your skin needs a good pick me up this is the product for you, results for me started to show after only 48 hours of use, noticing my skin looking much more radiant and dewy.
A fantastic product and a must have for any skincare enthusiast.
For more on another favourite of mine, do check out my review on the Multi-Corrective CC Cream which also contains similar ingredients.
---
The necklace in this photograph is the Red Pave Heart Pendant Charm by Pandora. I thought the rouge heart complimented this pretty pink product well 🙂