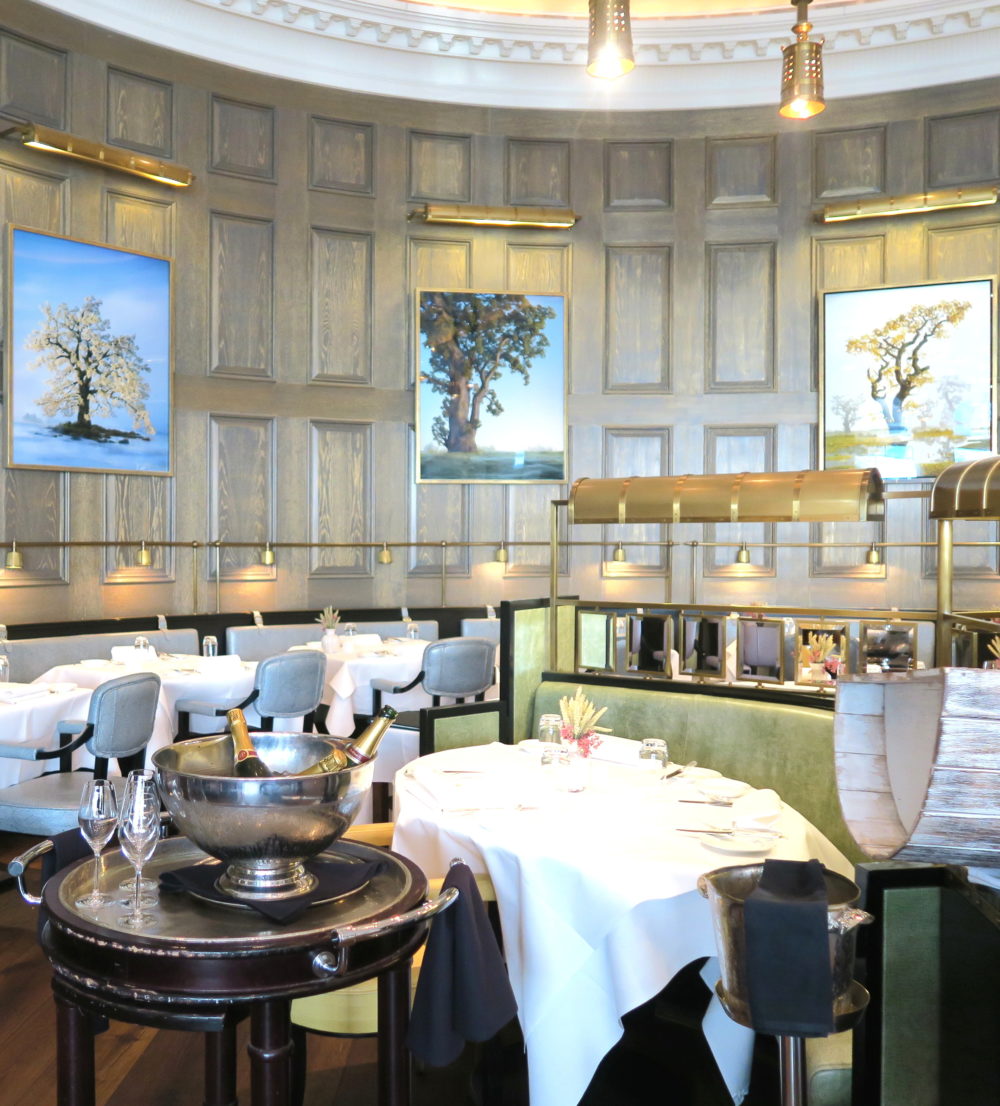 Roux at The Landau Brunch
Roux at The Landau is situated at the luxurious five star Historic Langham Hotel in London. I recently had the pleasure of trying their delicious new Farmhouse Brunch menu which is a new concept by Chez Roux.
The restaurant is a collaboration between Father and son Albert and Michel Roux Jr bringing together their creative and legendary culinary expertise.
The Head Chef at the restaurant is Quentin Plateaux, quality appears in every dish served.
The menu was accompanied by free flowing Champagne which was a nice added touch!
We were greeted by friendly staff who smiled constantly explaining the menu, they made us feel at home. Great service is so important as it makes all the difference to the experience.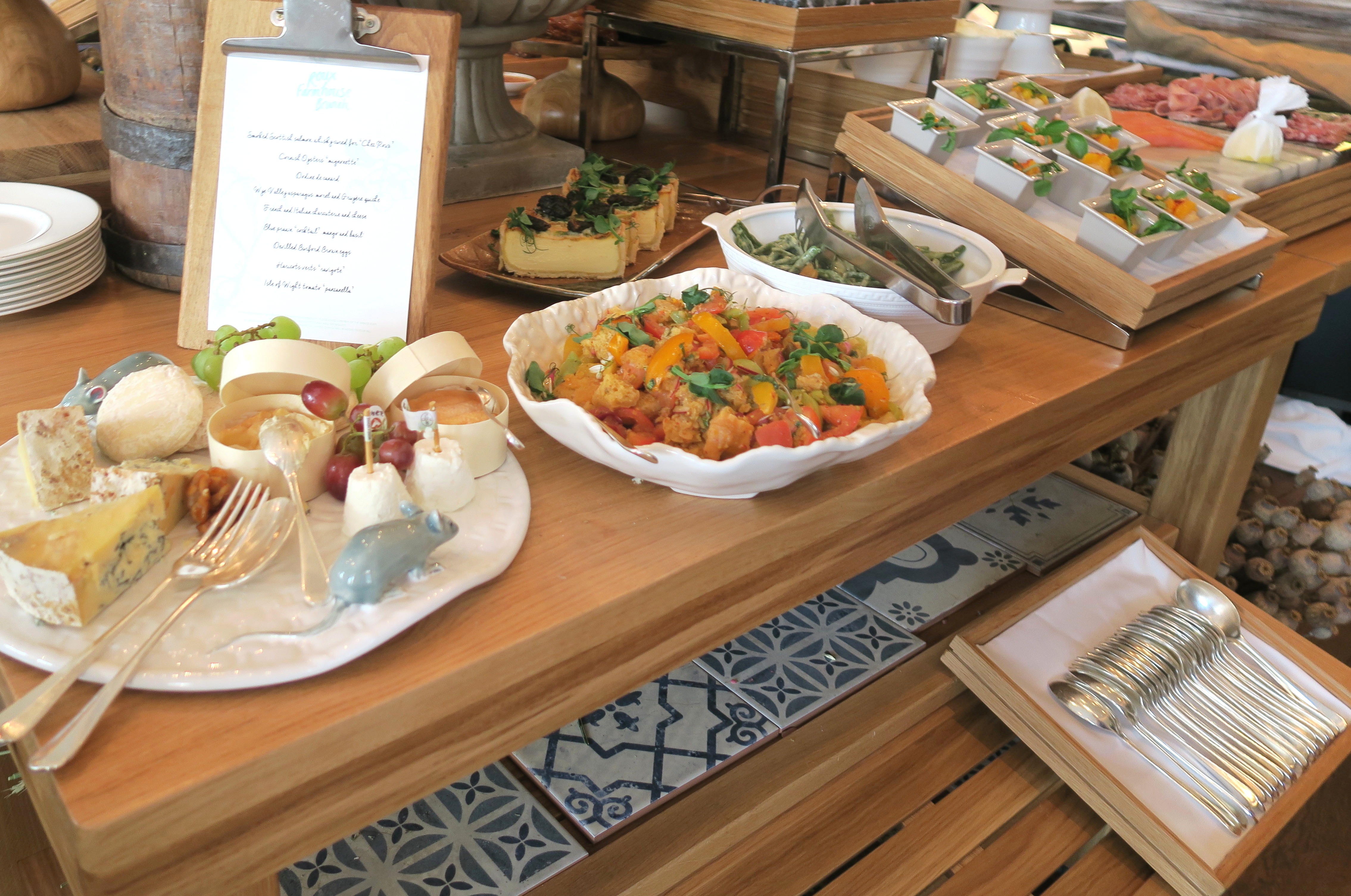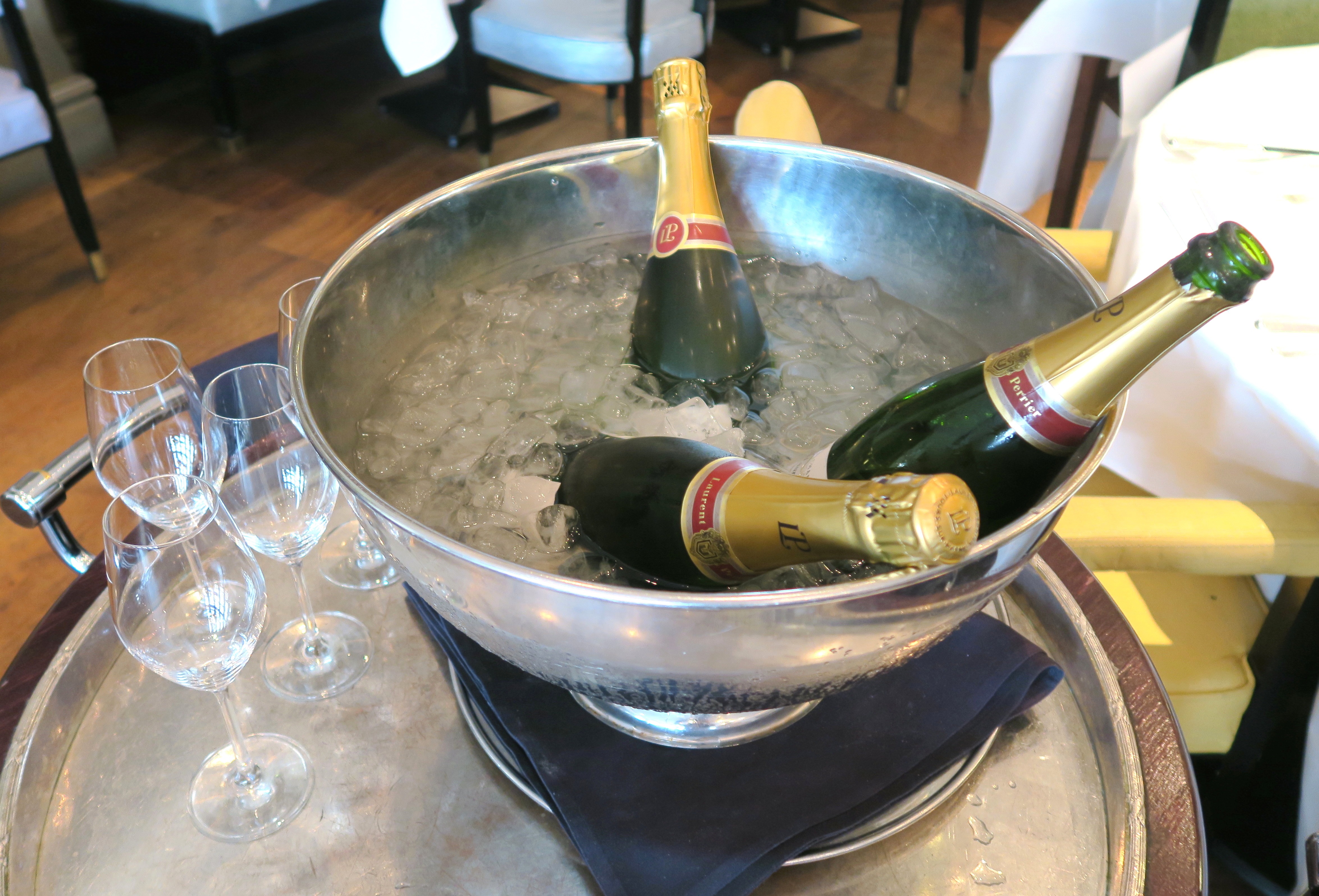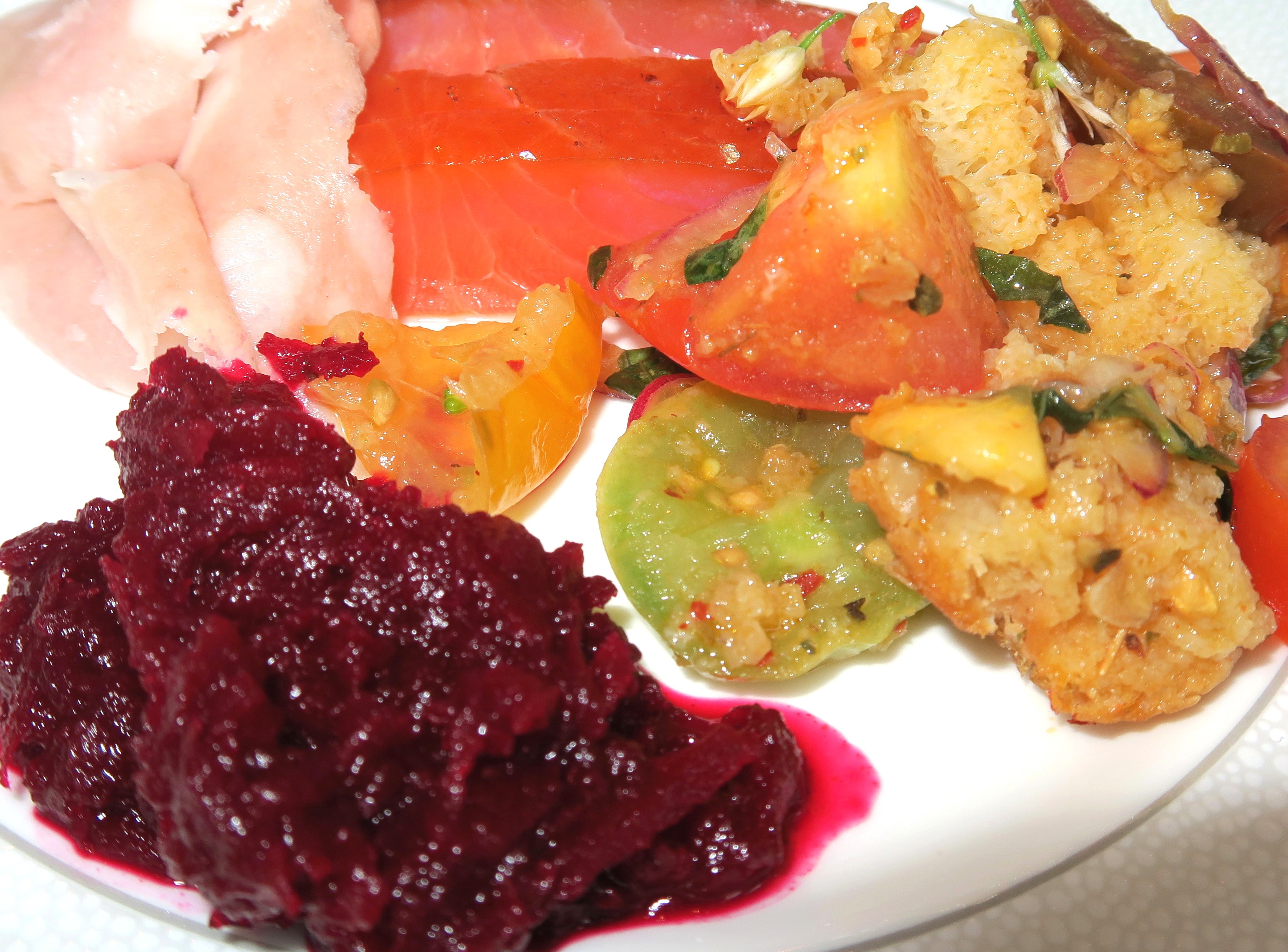 The buffet on display was very impressive offering lots of variety to choose from such as:
Forman's 'London Cure' smoked salmon
Cornish Oysters 'mignonette'
Pâté en croûte 'Richelieu'
Wye Vallery asparagus, morel and Gruyère quiche
French and Italian charcuterie and cheese
Blue prawn 'cocktail', mango and basil`
Devilled Burford Brown eggs
Haricots verts 'ravigote'
Isle of Wight tomato 'panzanella'
Creating my own little plate of delicious treats was certainly a highlight. I chose Smoked Salmon, Ham, Tomatoes which was a light and colourful appetiser along to enjoy with an variety of different breads.
We were also served some tasty snacks and dips to enjoy which went well with the starters.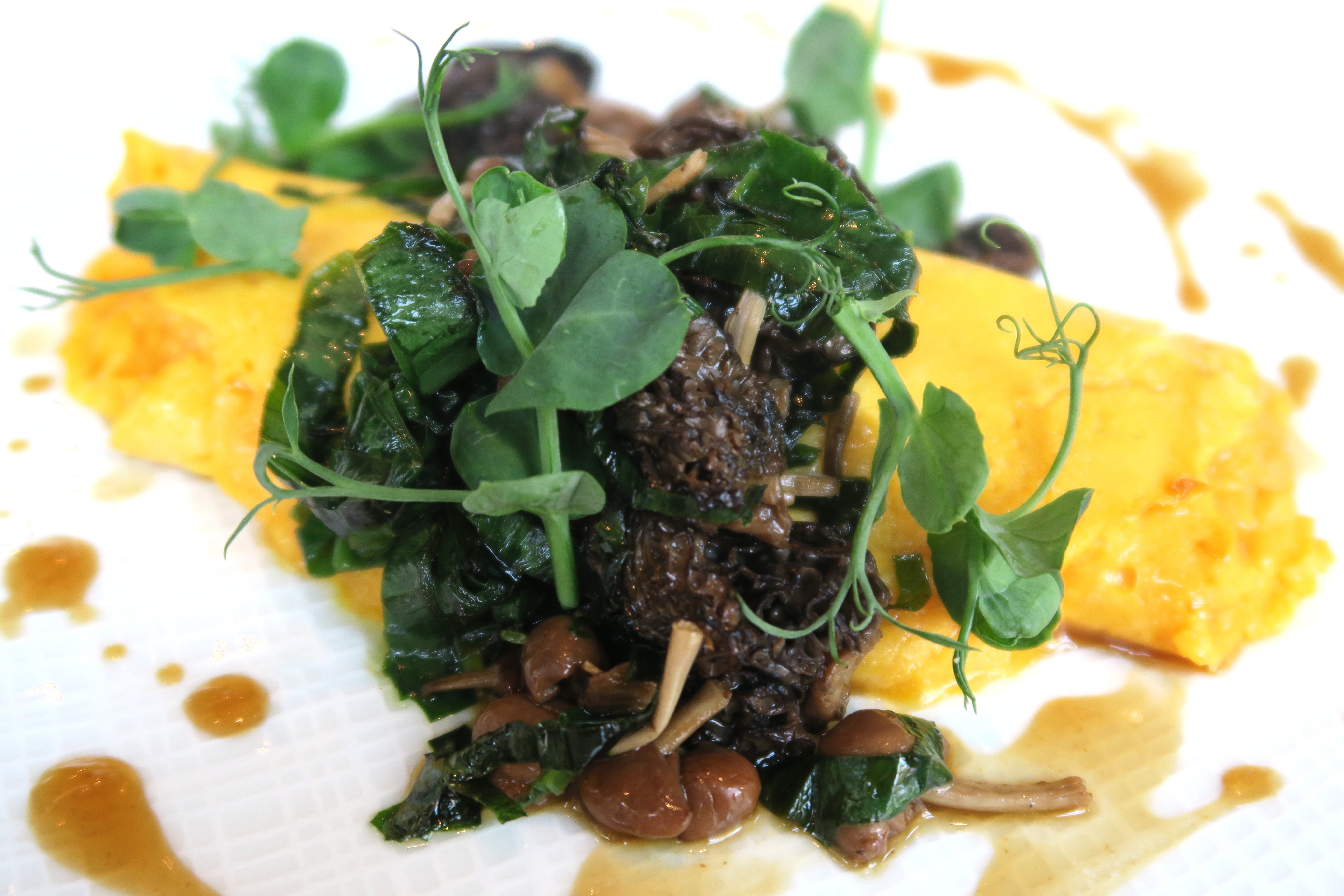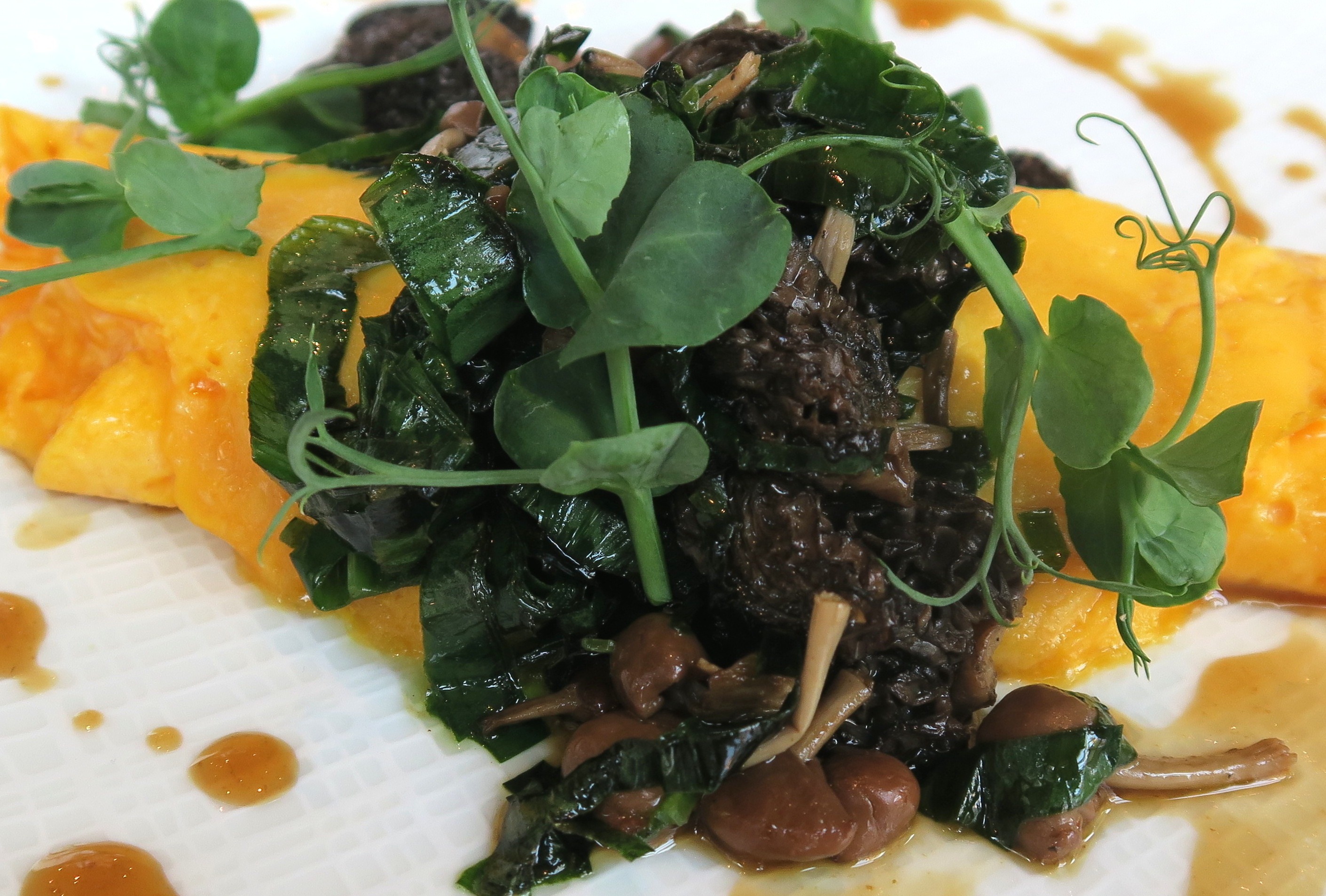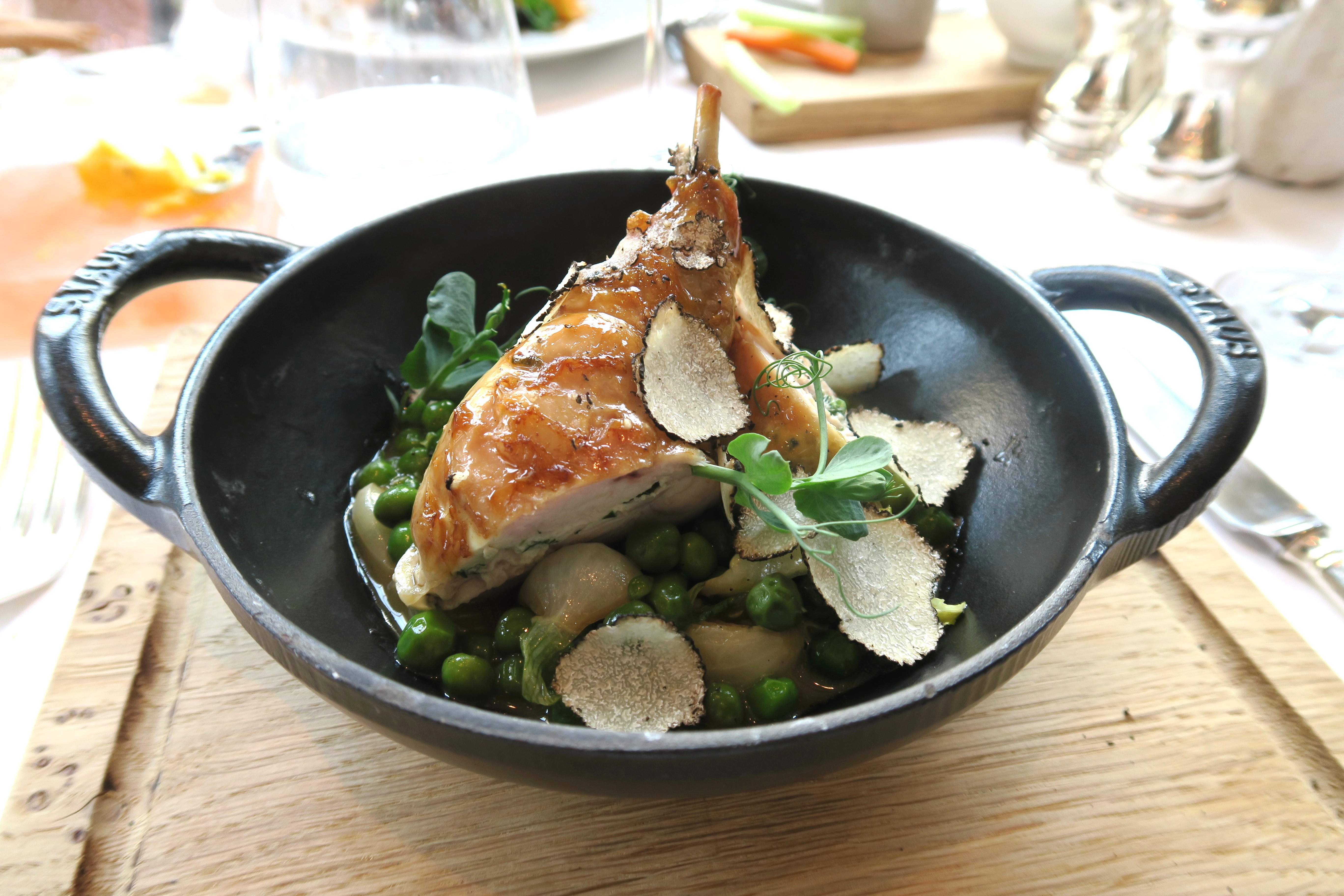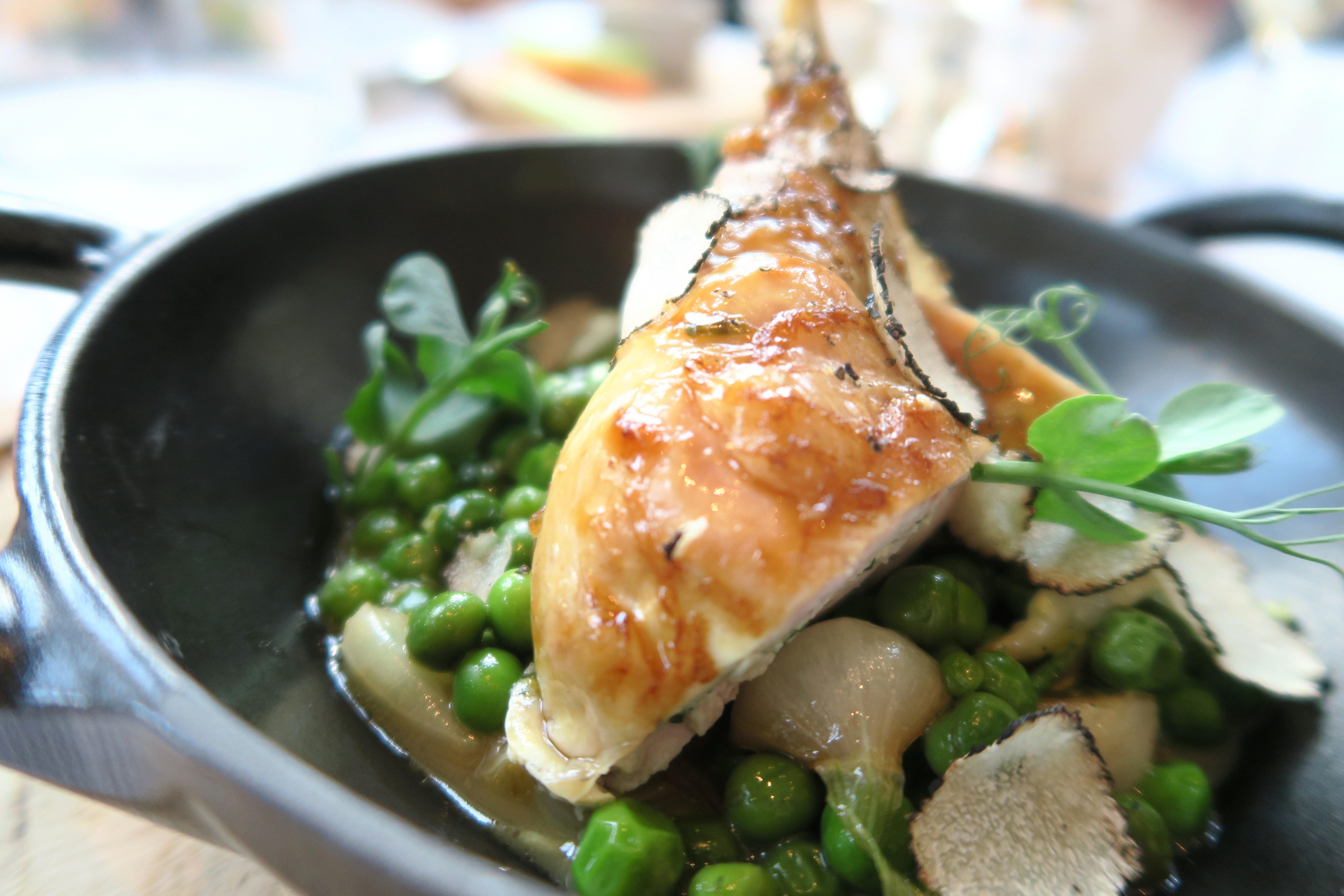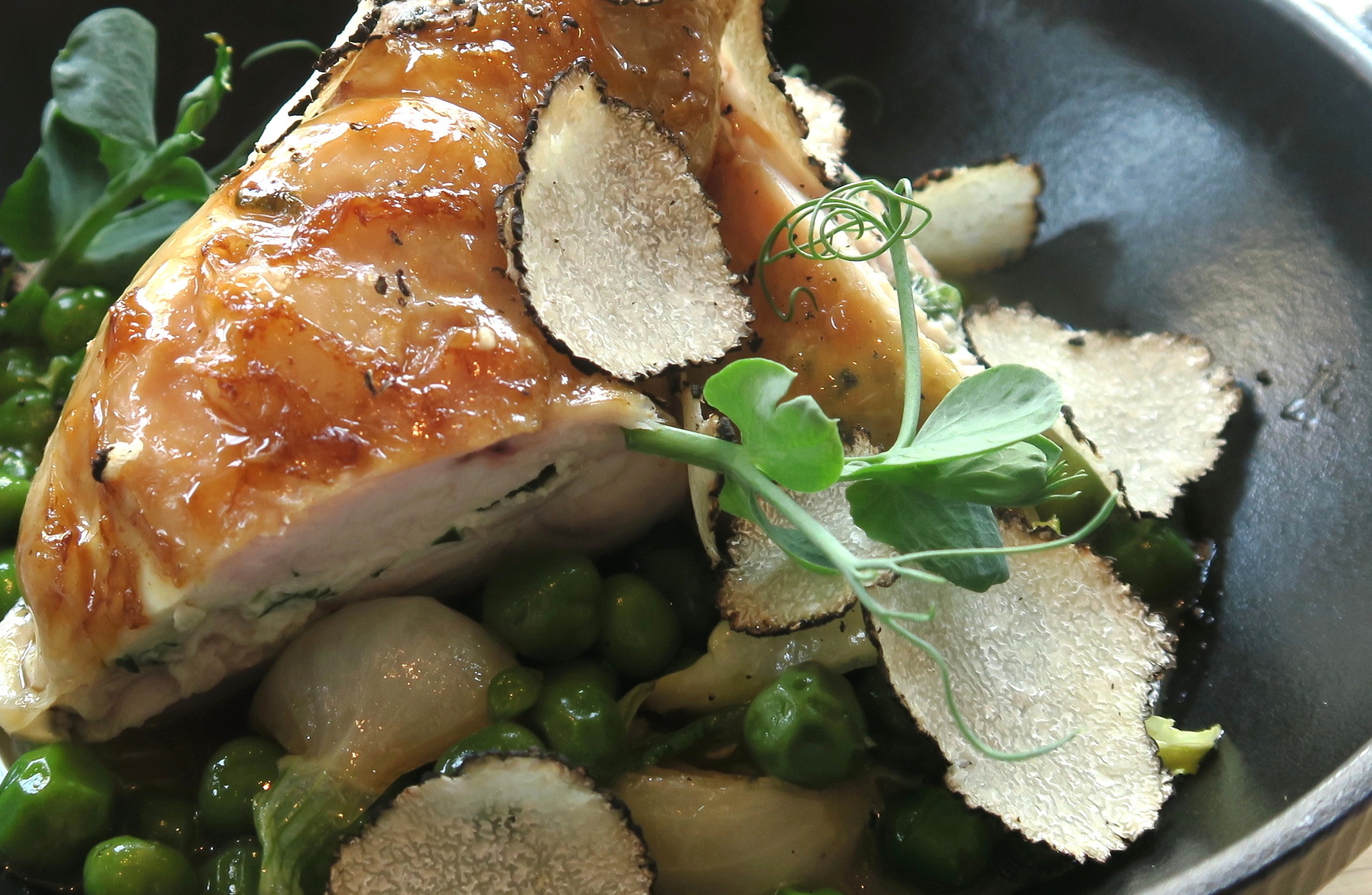 There were some delicious items to chose from the main menu:
Hay baked celeriac risotto, brown butter, confit egg yolk
Diver caught Orkney scallops baked in the shell, garlic butter, 'pommes pailles'
Cèpe mushroom and wild garlic 'omelette farçi'
Beef cheek 'pot au feu', bone marrow, grilled sourdough
Somerset baby lamb, garlic boulangère, mint and horseradish condiment
Eggs benedict, ventrèche bacon, grilled king oyster mushroom, smoked hollandaise
Red mullet, crab bisque, saffron potatoes, fennel
I opted for Cèpe mushroom and wild garlic 'omelette farçi' which was soft and buttery, full of garlic goodness without being overpowering. The omelette melted in the mouth and worked in unison with the mushrooms and green leafy salad. Full of flavour, rich and wholesome.
My blog partner chose the Somerset baby lamb, garlic boulangère, mint and horseradish condiment. A flavoursome dish seasoned to perfection and really succulent meat with some tantalising garnishes on the side.
The quality of the food at Roux at the Landau was impressive and the service was excellent.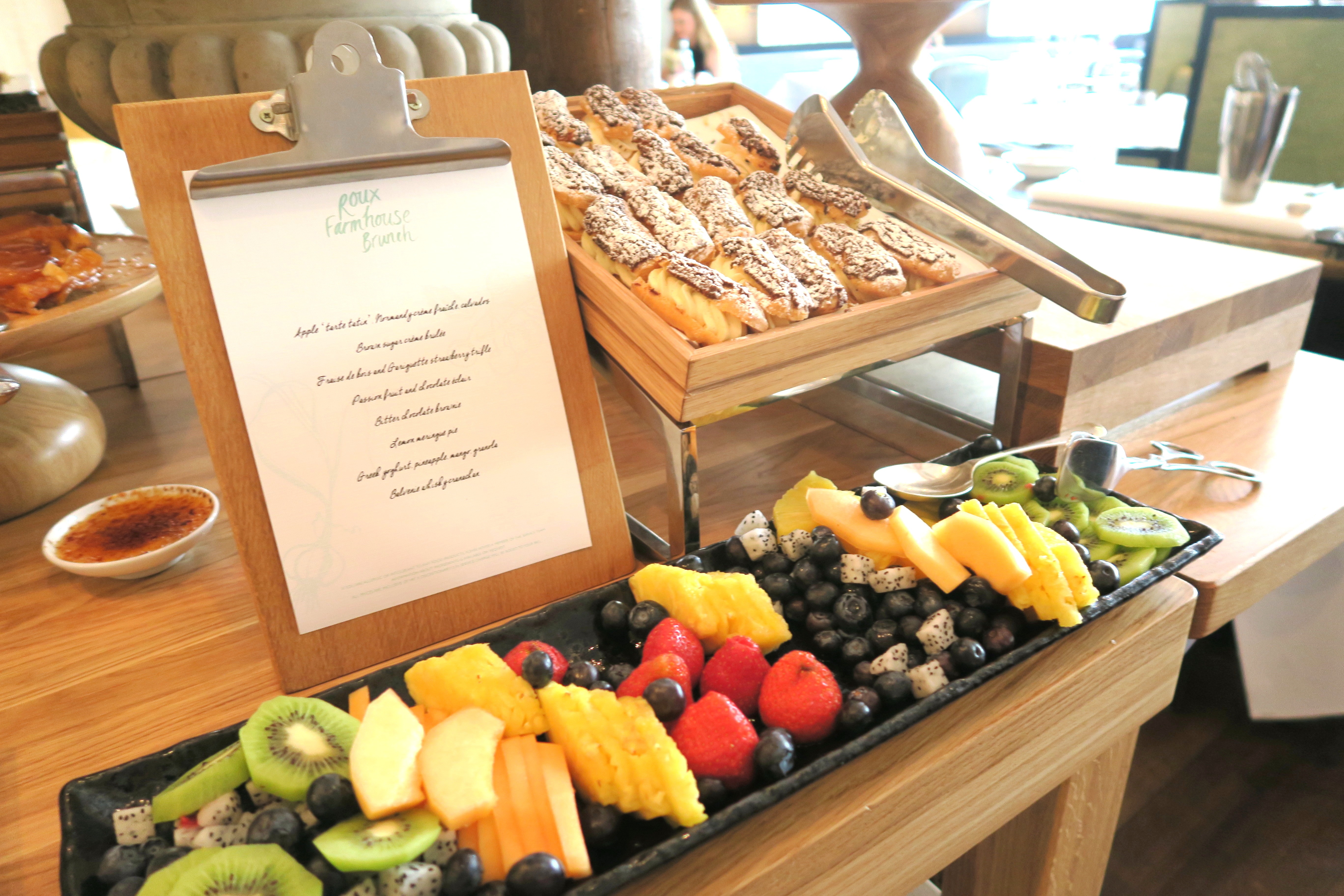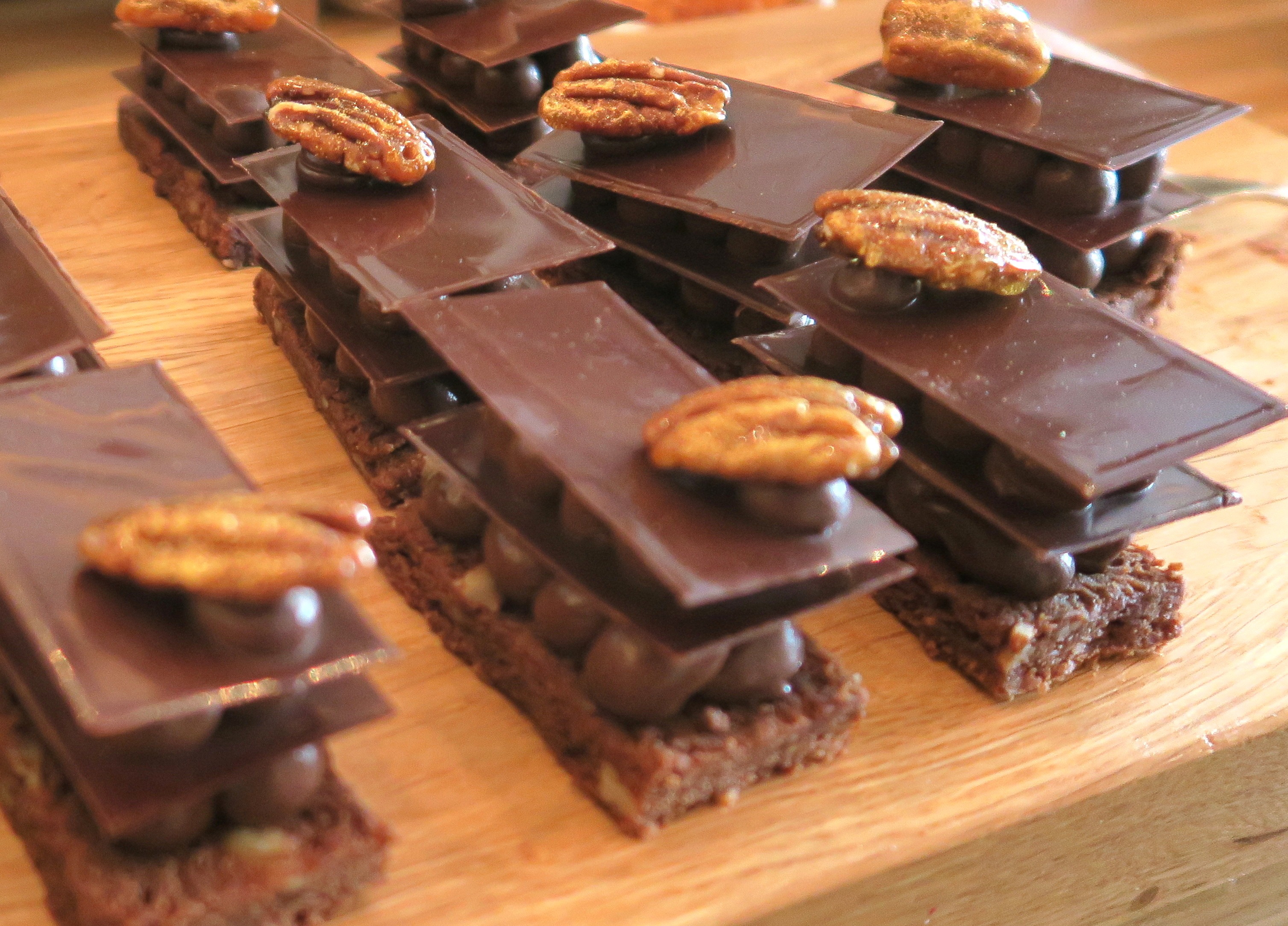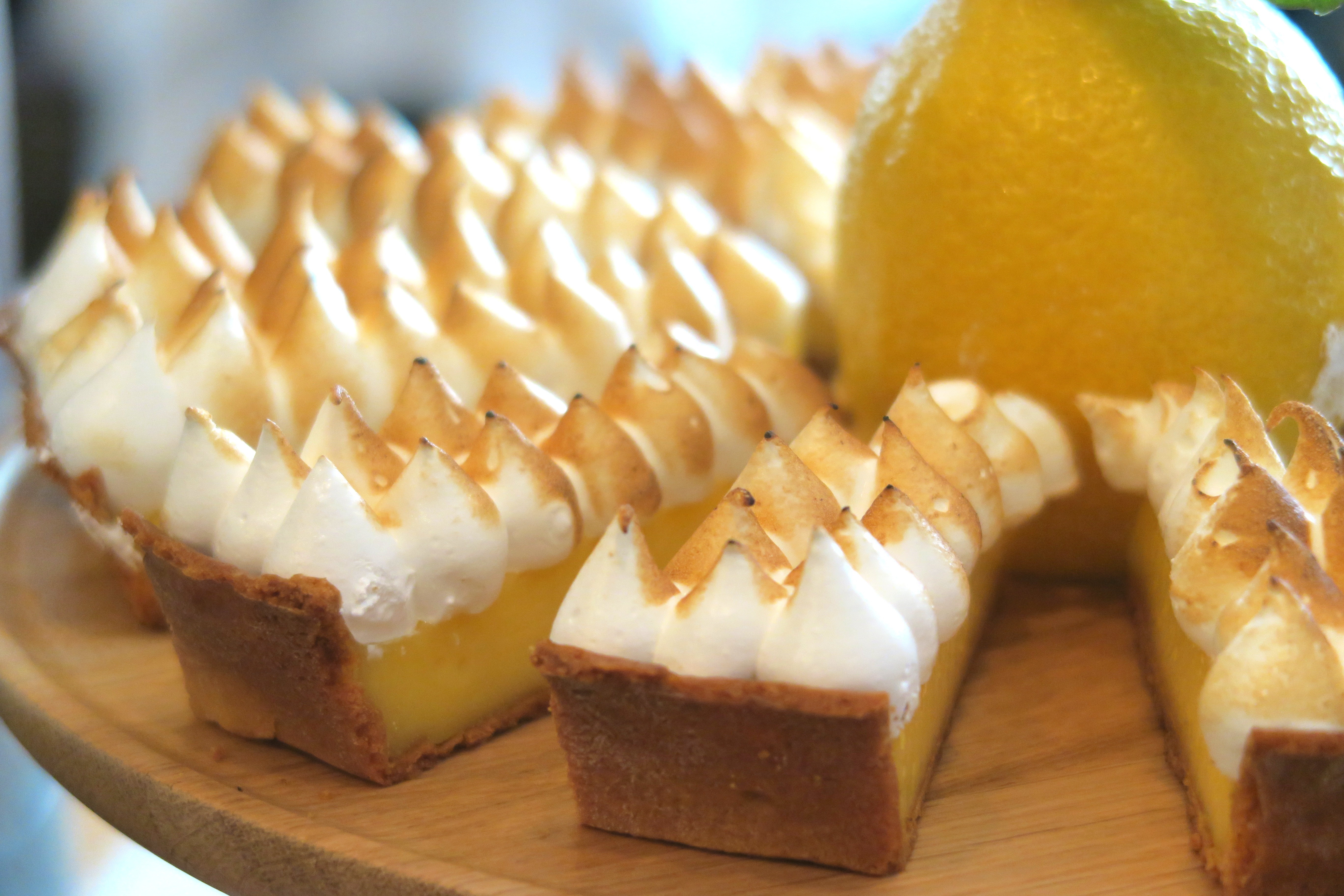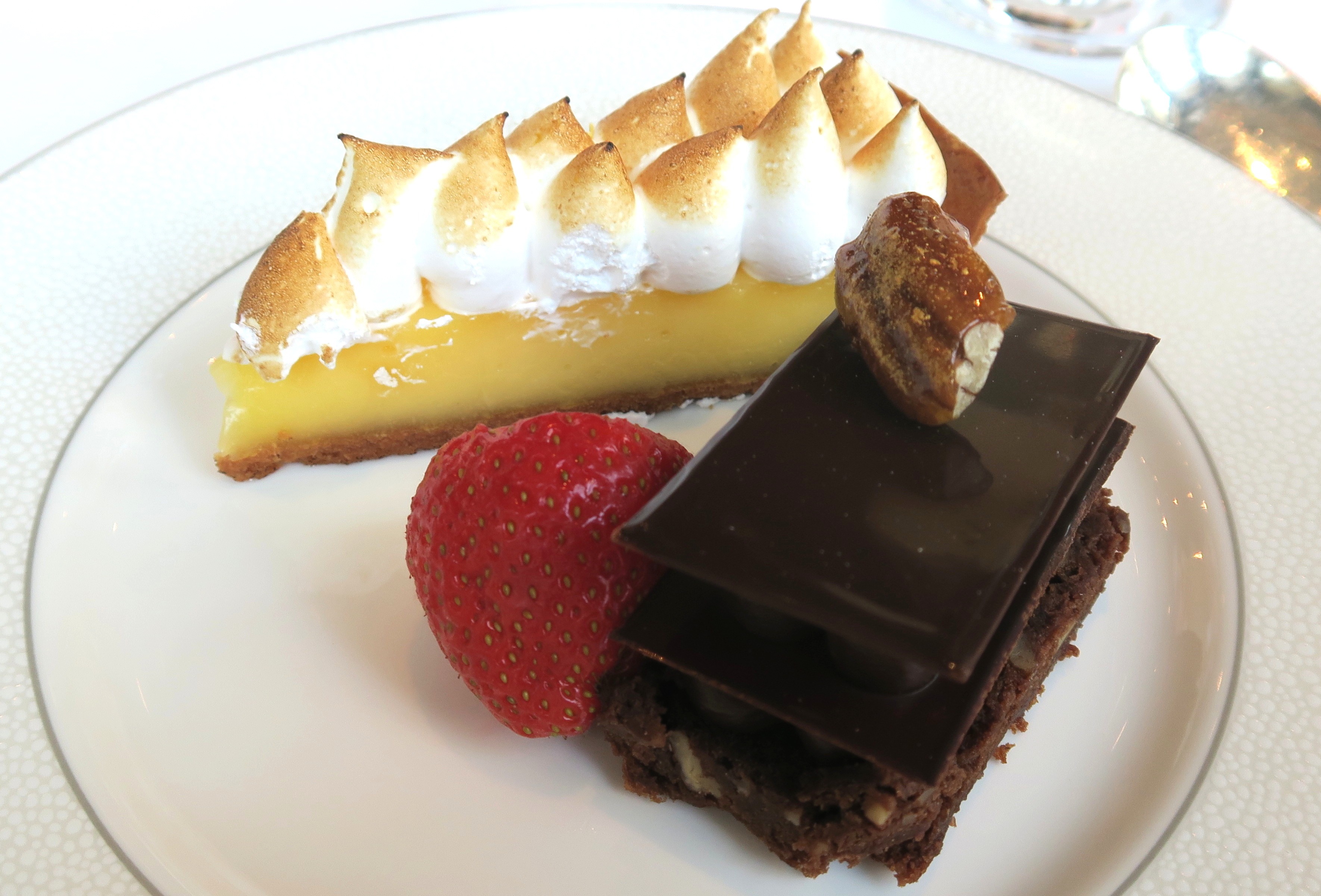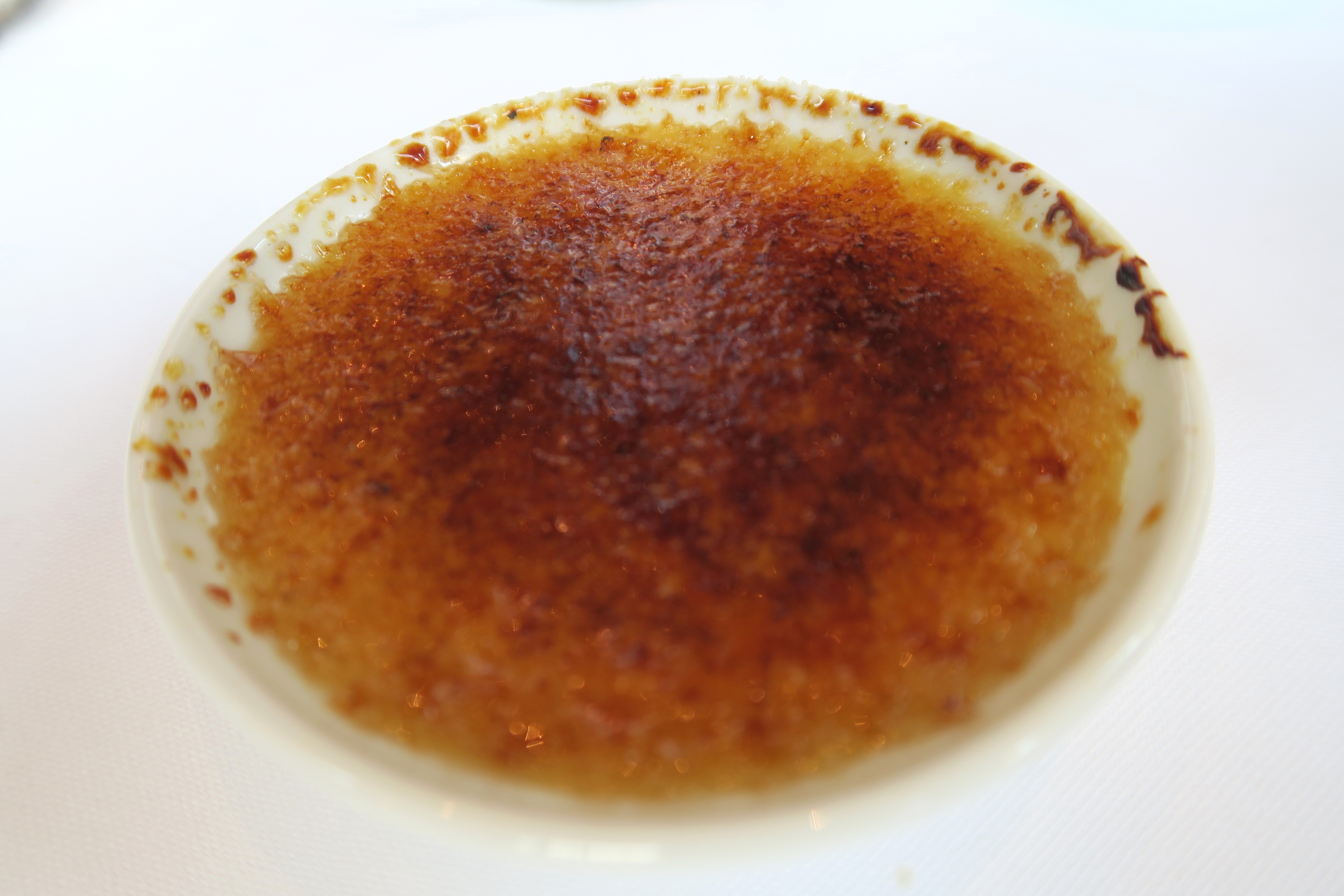 For dessert the mouth watering options on display were gorgeous and displayed beautifully on the buffet table for you to choose from such as:
Apple 'tarte tatin', Normandy crème fraîche, calvados
Brown sugar crème brulée
Fraise de bois and Gariguette strawberry trifle
Passion fruit and chocolate éclair
Aztec chocolate mousse, coco nib tuile
Lemon meringue pie
Greek yoghurt, pineapple, mango, granola
I opted for Brown sugar crème brulée, Aztec chocolate mousse, coco nib tuile, and Lemon meringue pie & a strawberry for a fruity note which paired nicely with the chocolate especially.
These delicious desserts really were rich, tasty, and full of flavour. The Aztec chocolate mousse was out of this world and beautifully presented with it's little marbles of chocolate in amongst sandwiched layers of chocolate. The golden walnuts on the top of the cakes added a beautiful touch.
The creamy crème brulée tasted like silk and the crispy brown sugared crust added such a wonderful textural sensation on the palette.
Trying a range of each of the desserts really was quite an indulgent treat especially when you had various taste sensations in your mouth, the sweet treats really were out of this world.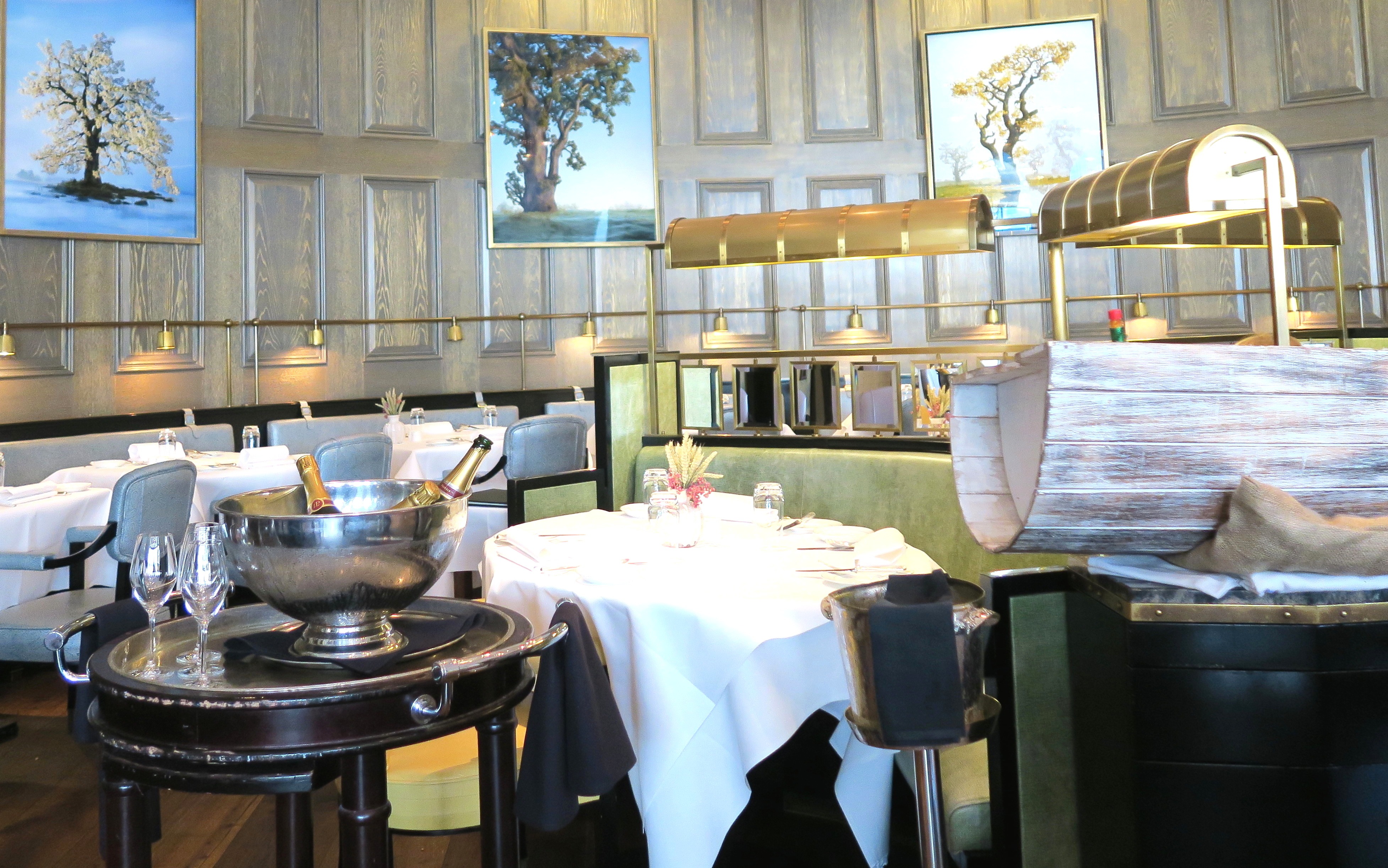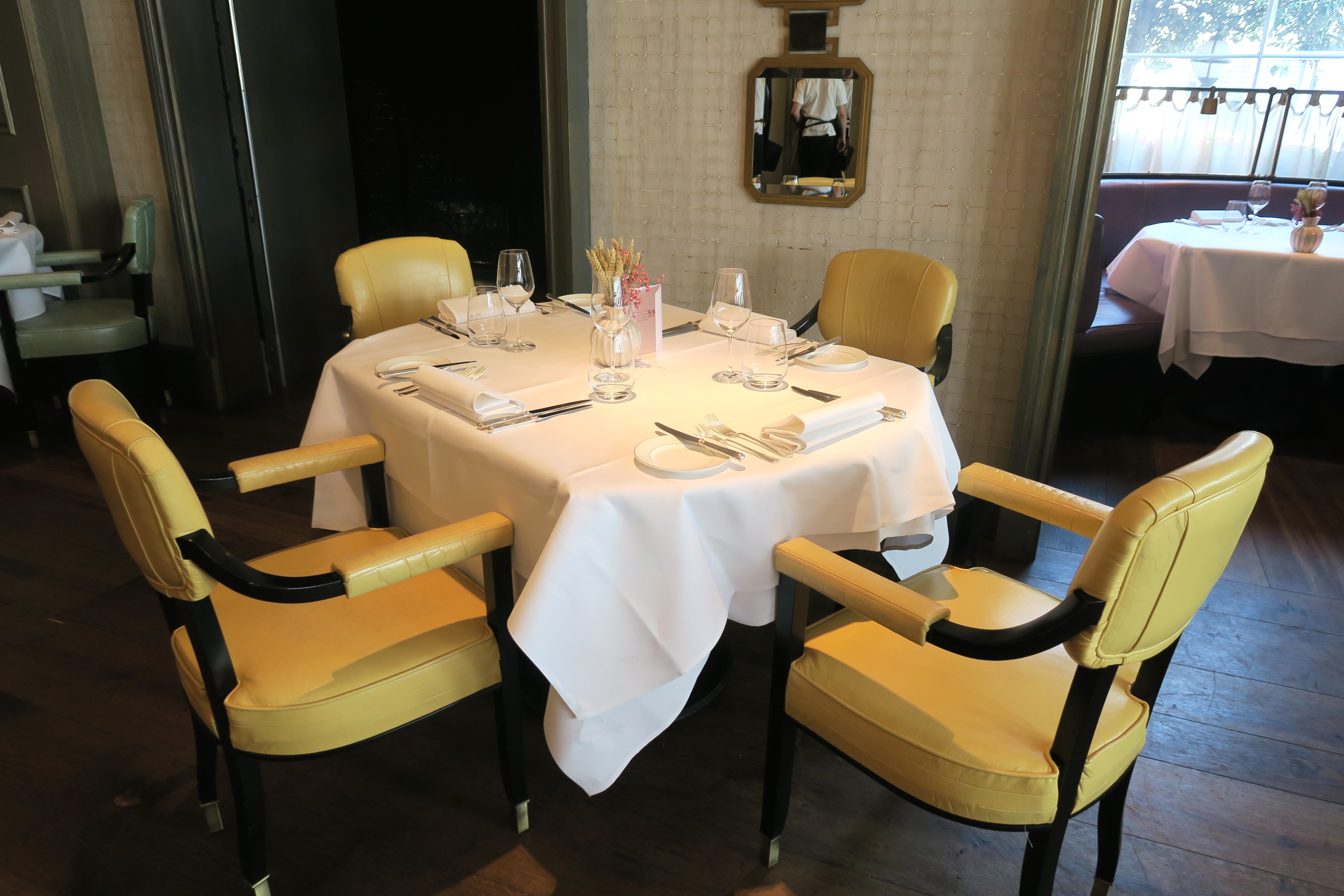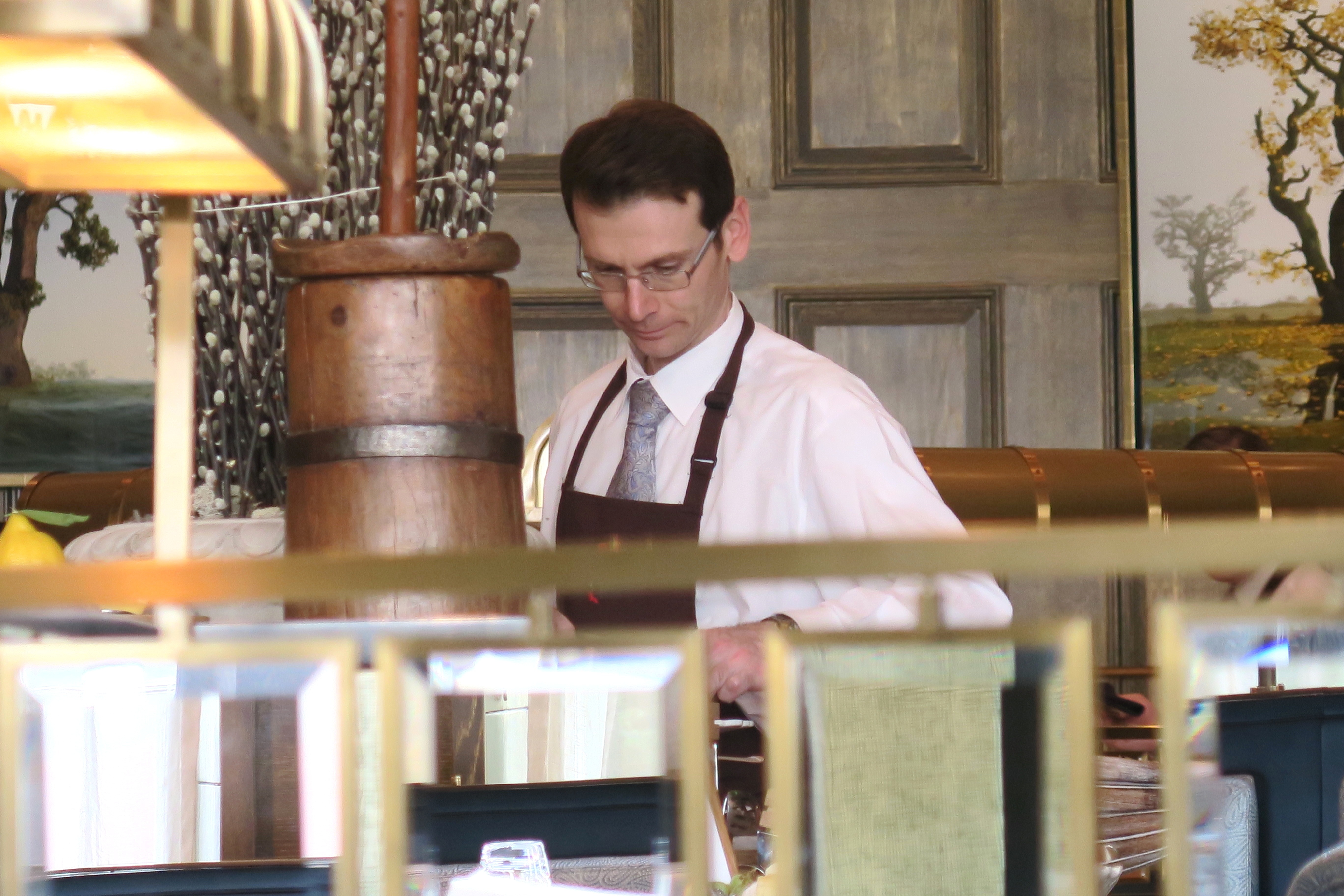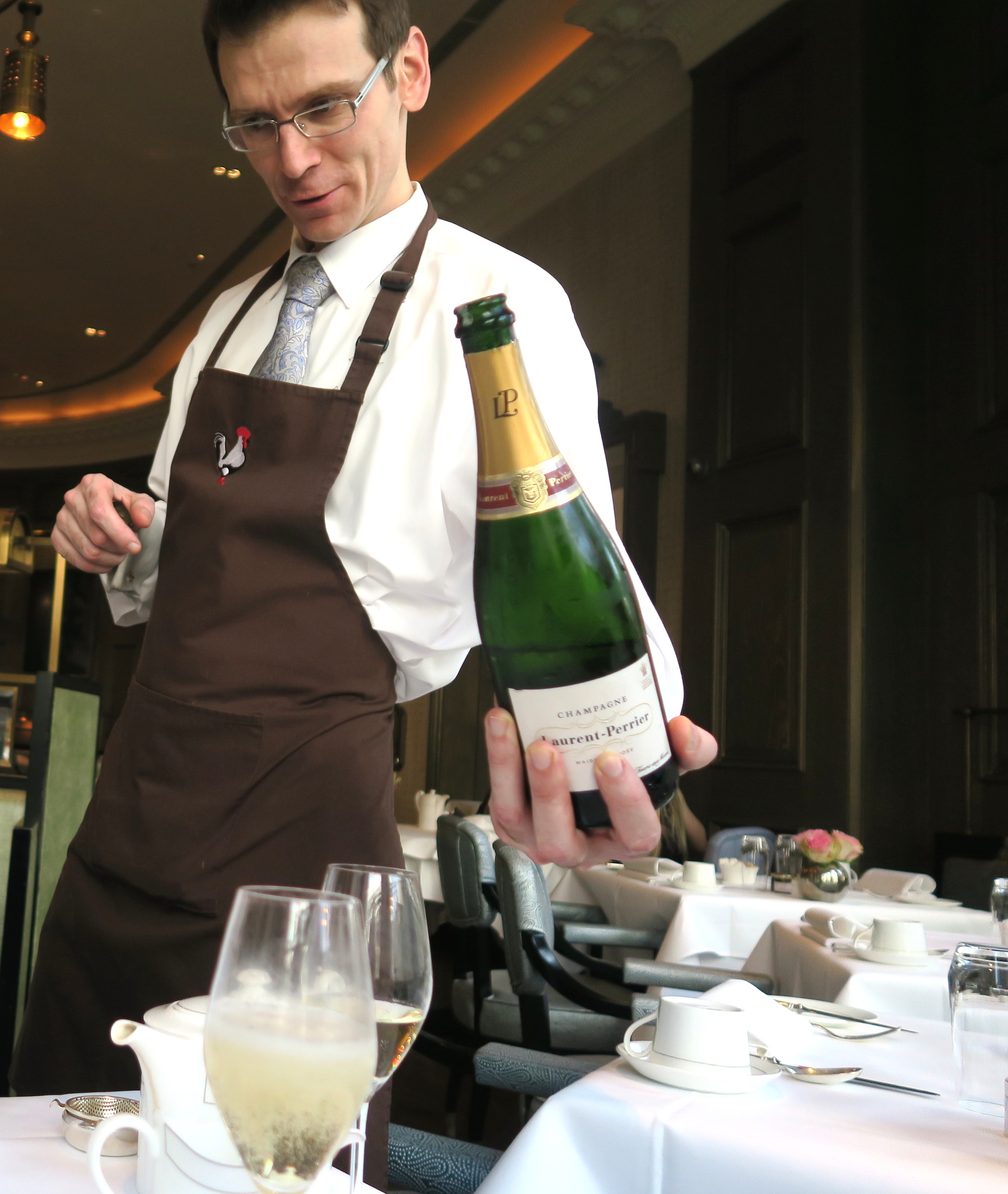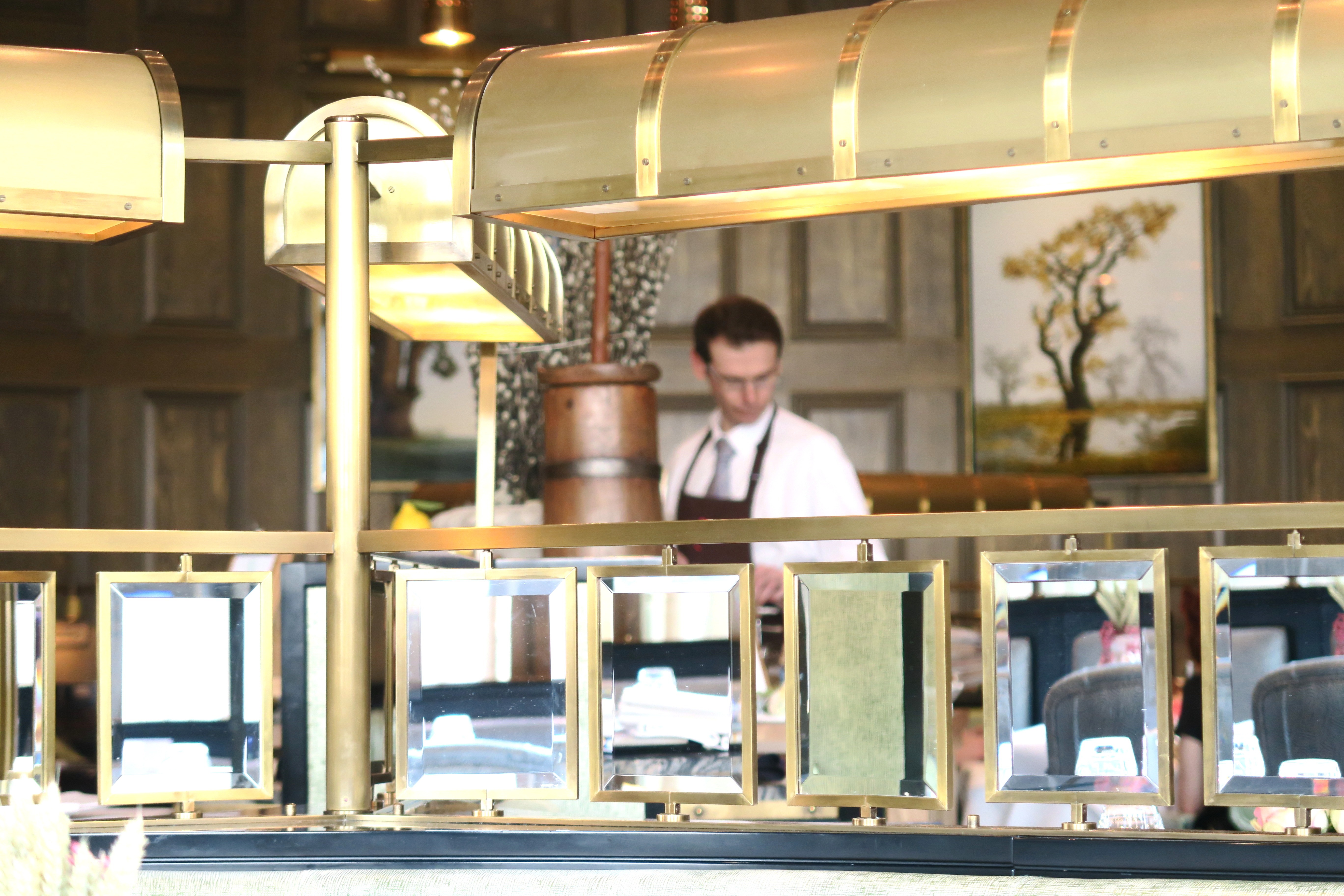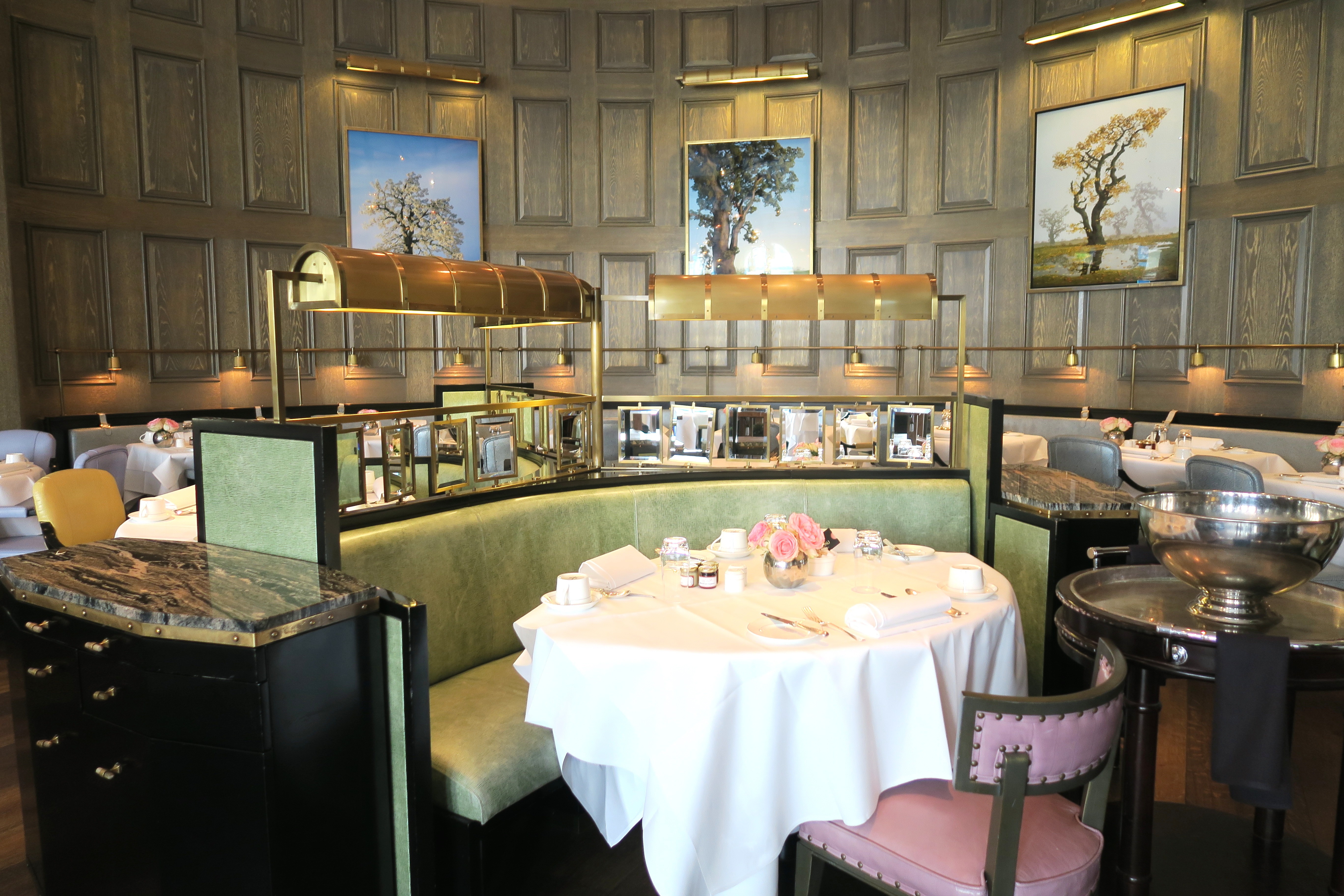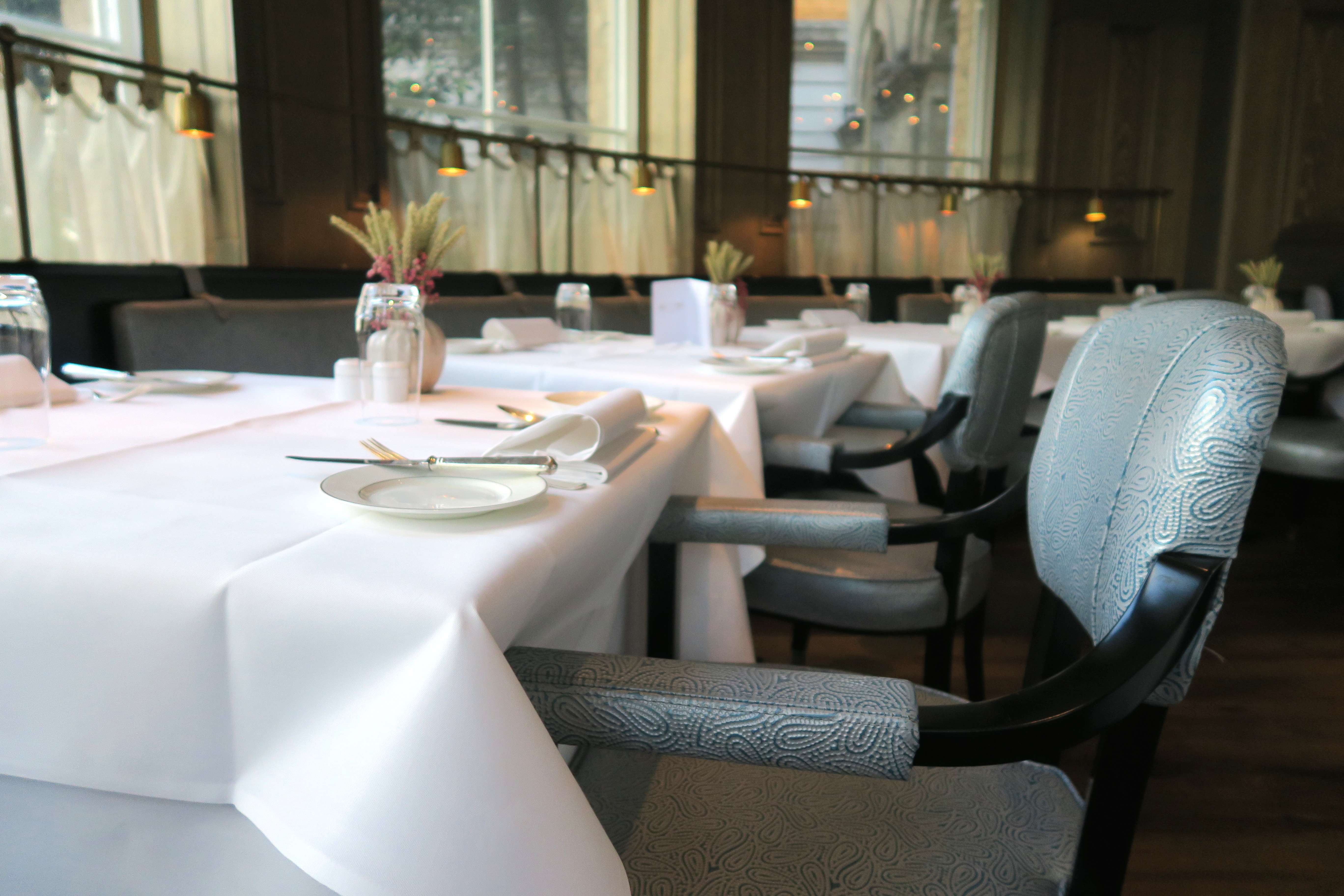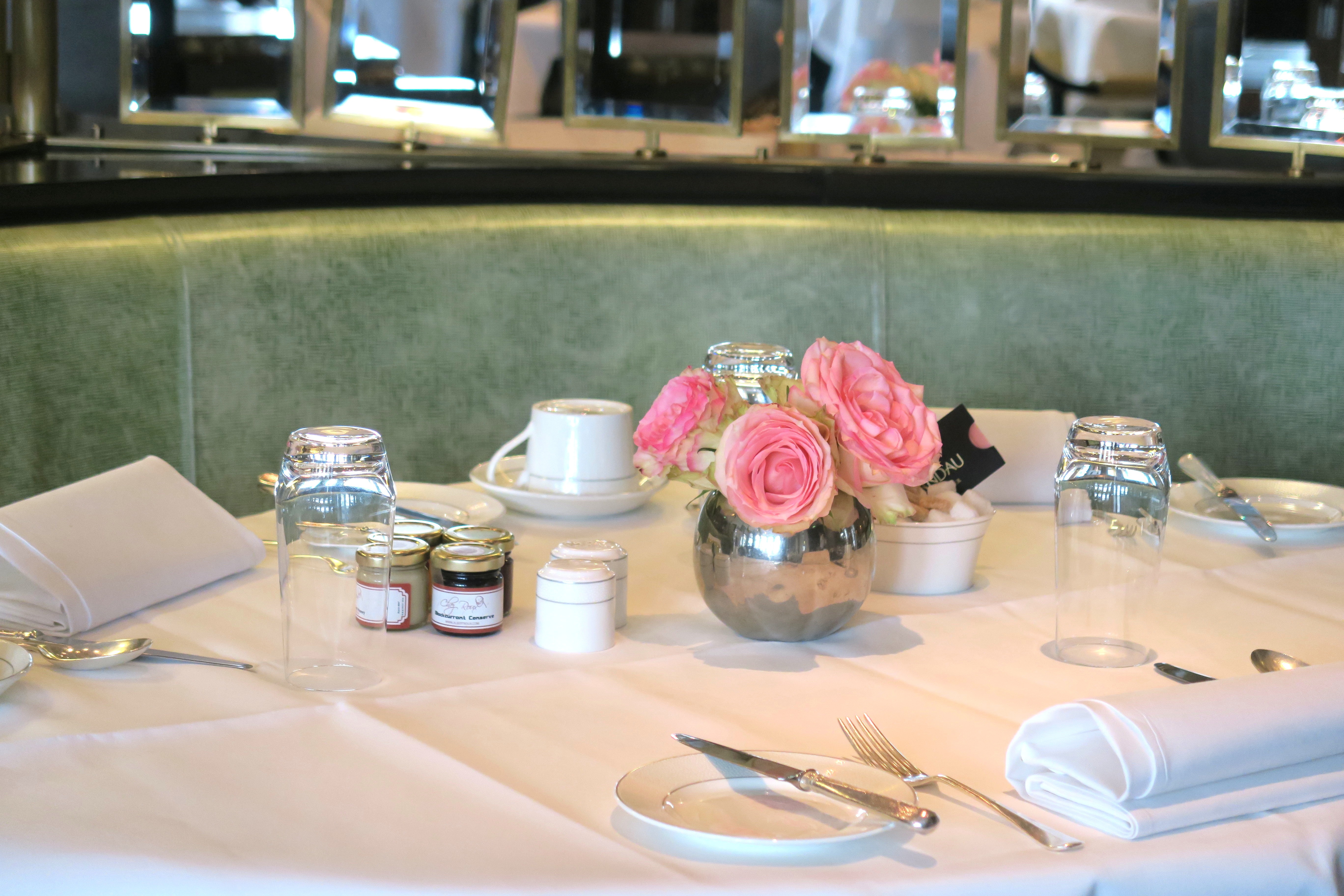 Roux at The Landau was such a very positive experience, not only was brunch impressive, the atmosphere in this luxurious yet laid back restaurant was wonderful. A great mix of French and British charm mixed together.
Staff were very attentive making sure your glass was topped up with Champagne at all times, and always smiled adding to the charm of the restaurant.
The decor was beautiful, white laid table clothes, pretty flowers, with a mix of historic charm and unique quirky paintings of trees on the walls in the main dining room.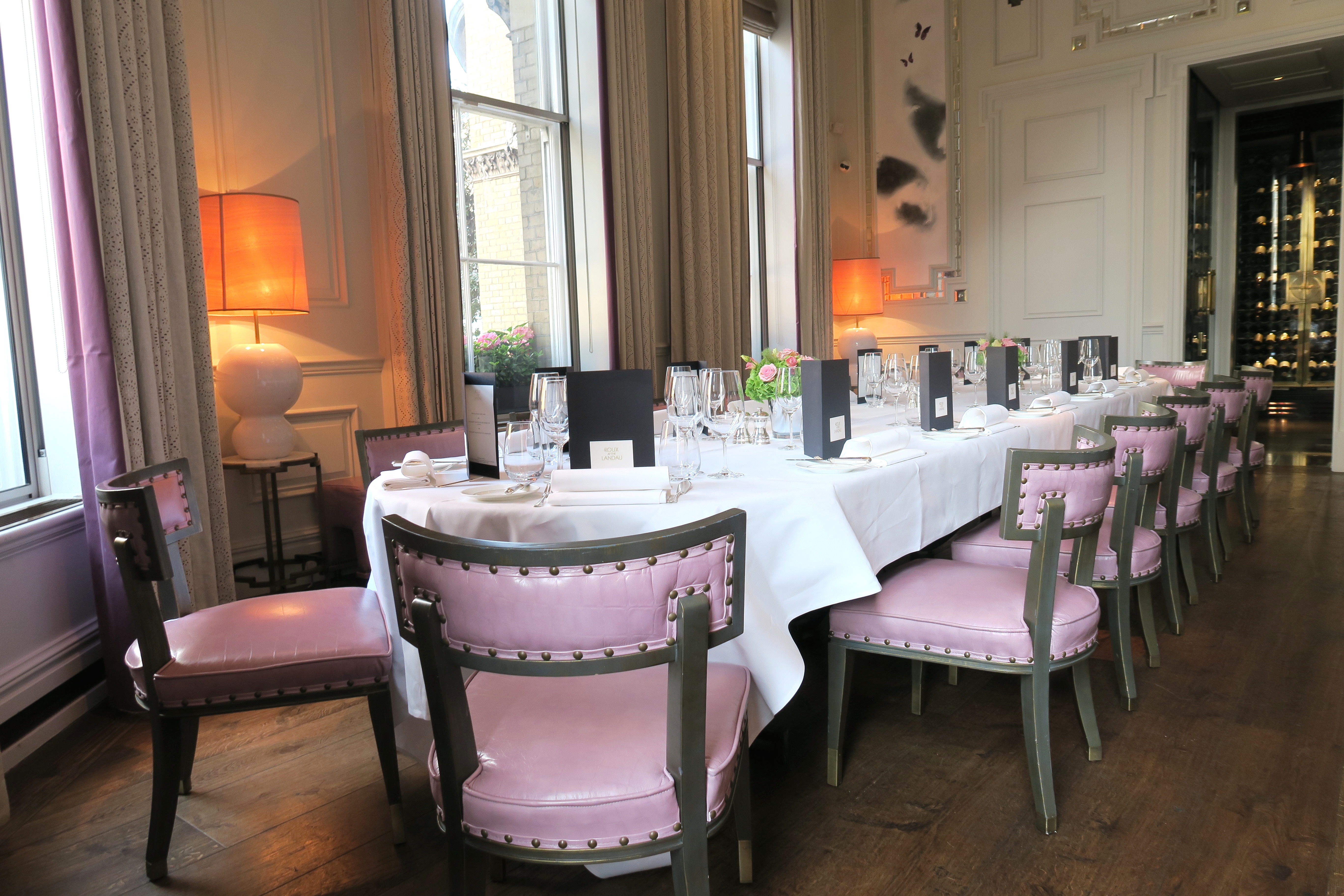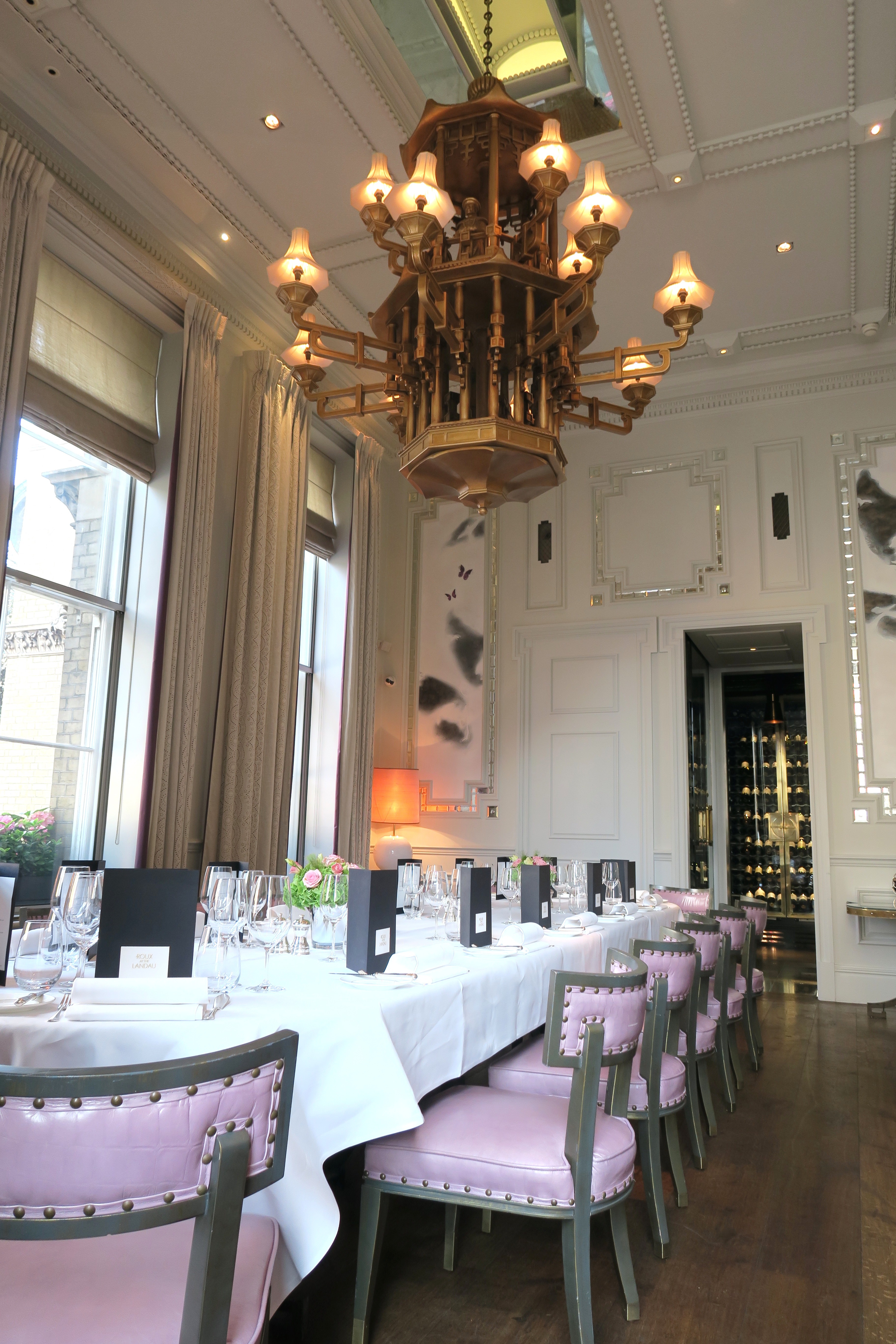 The Langham also offers Private Dining by Roux which would be an incredible experience I'm sure. The room photographed above would be perfect for an intimate dinner party for a special occasion. The wines and champagnes on show at Roux and the Landau were impressive also.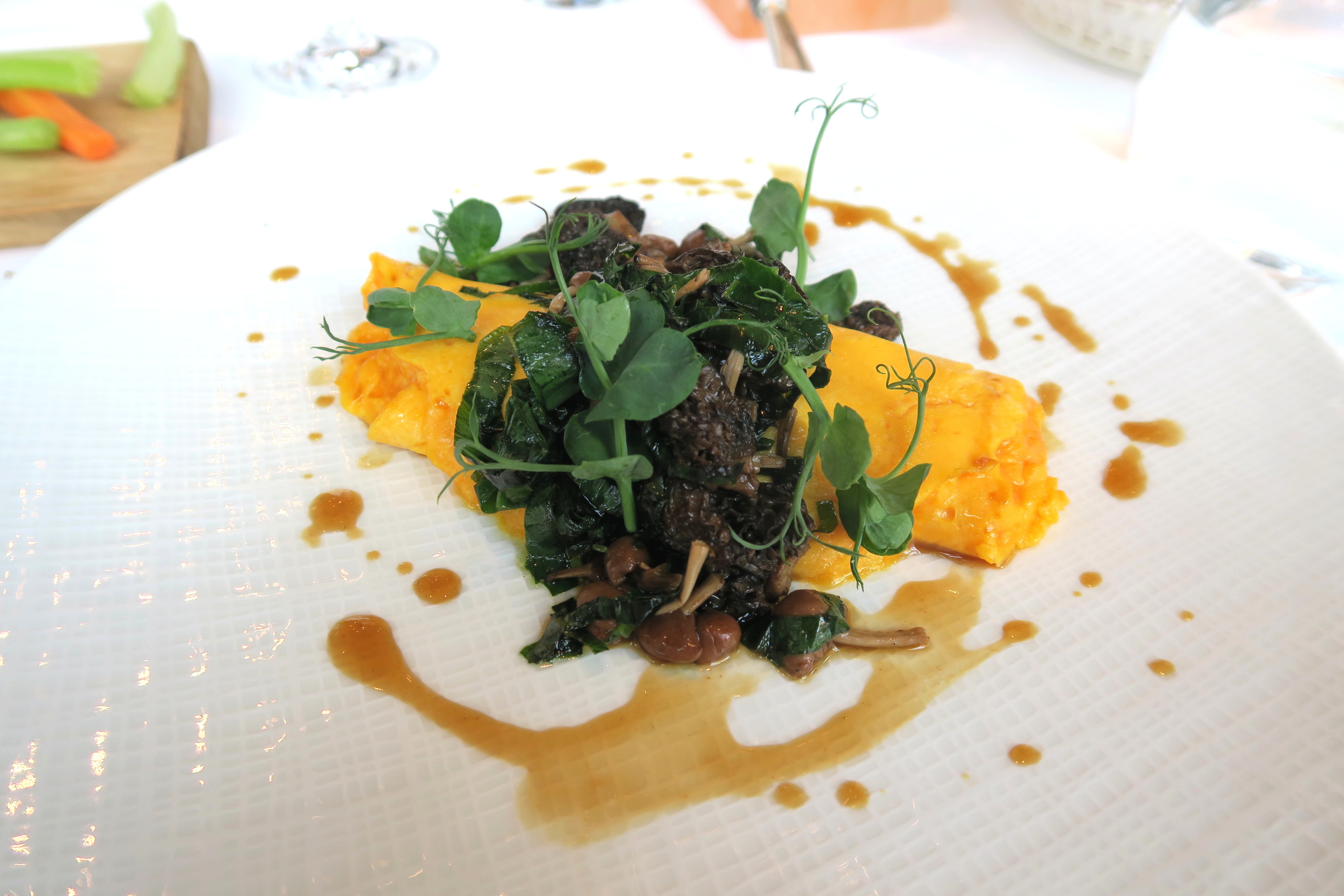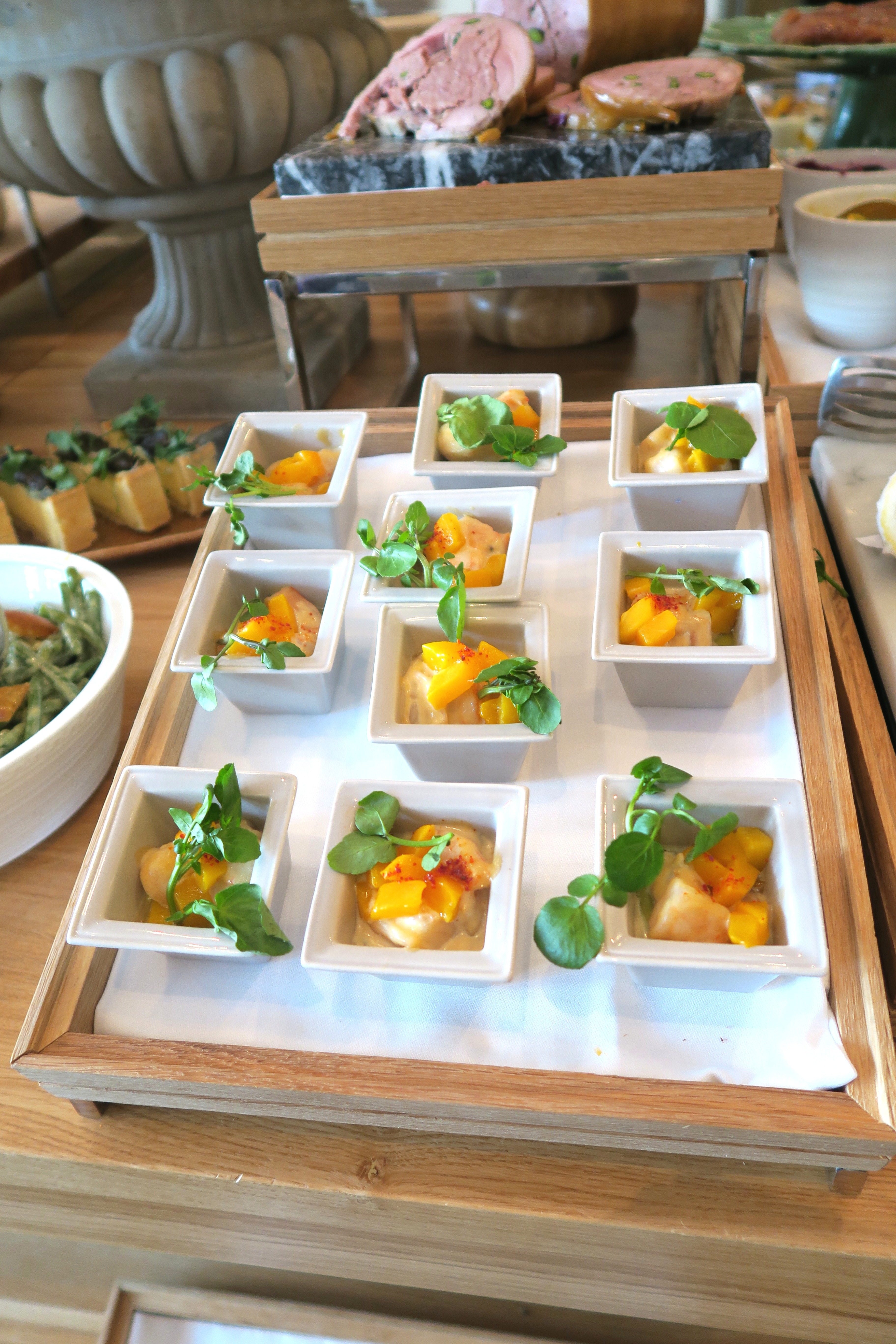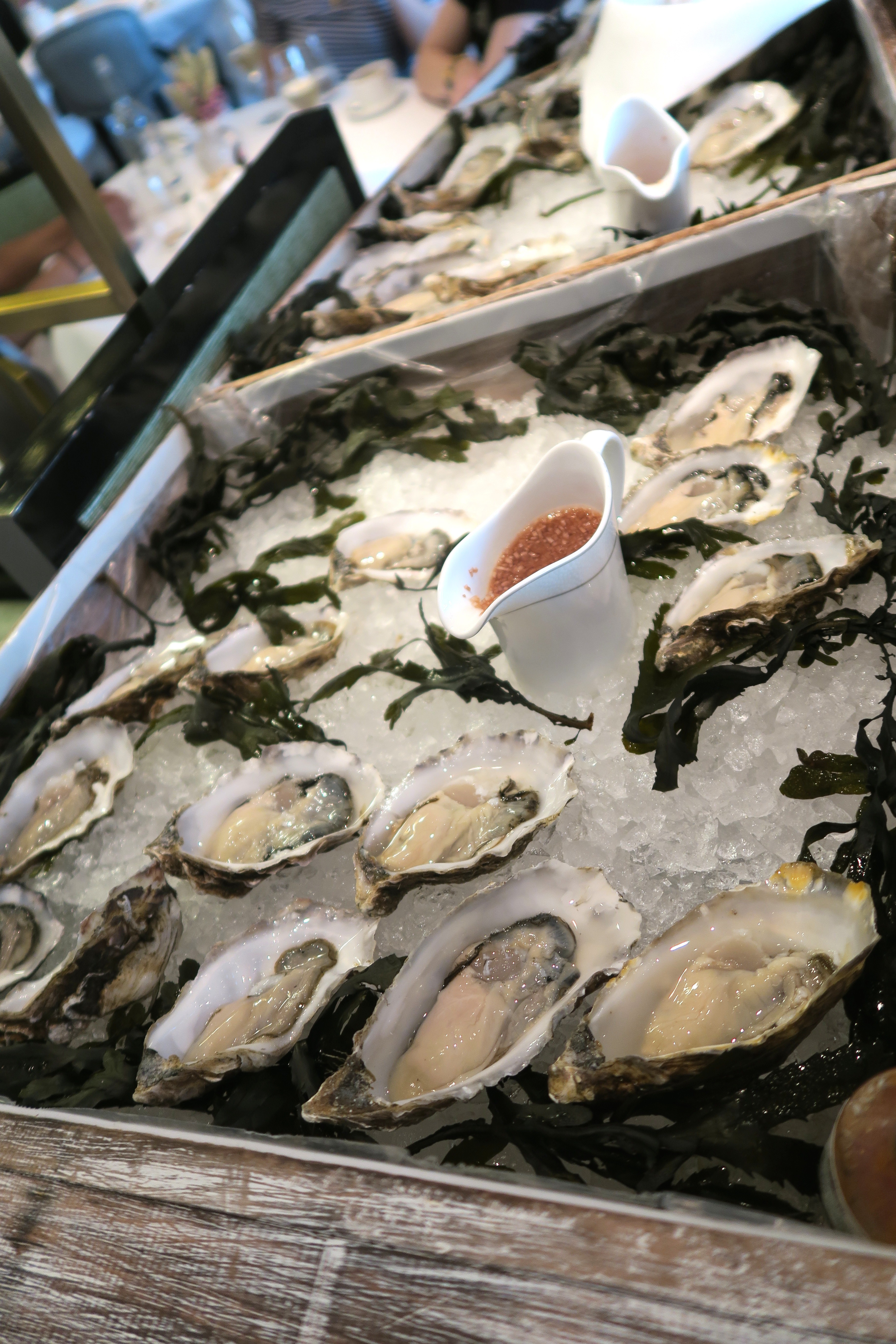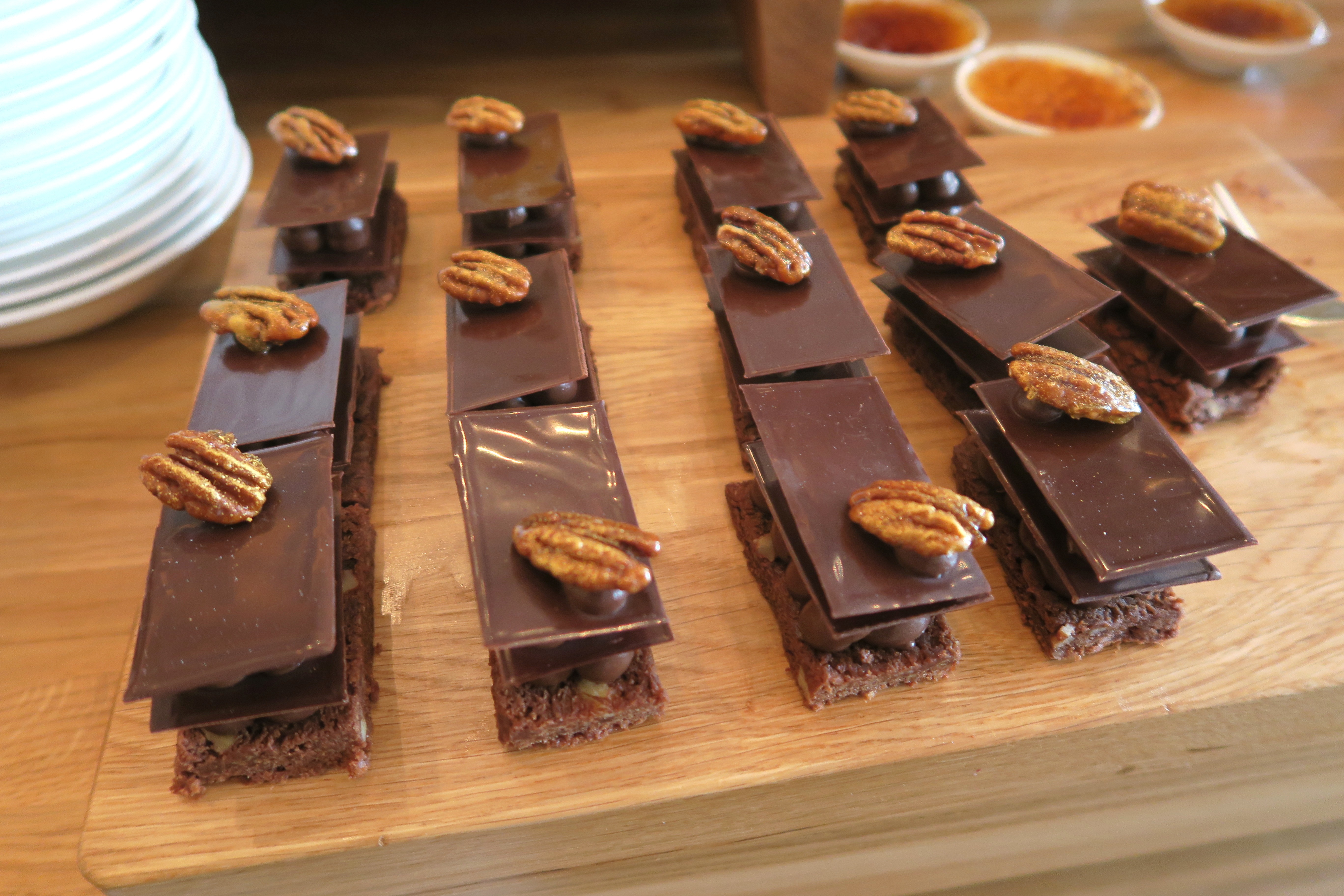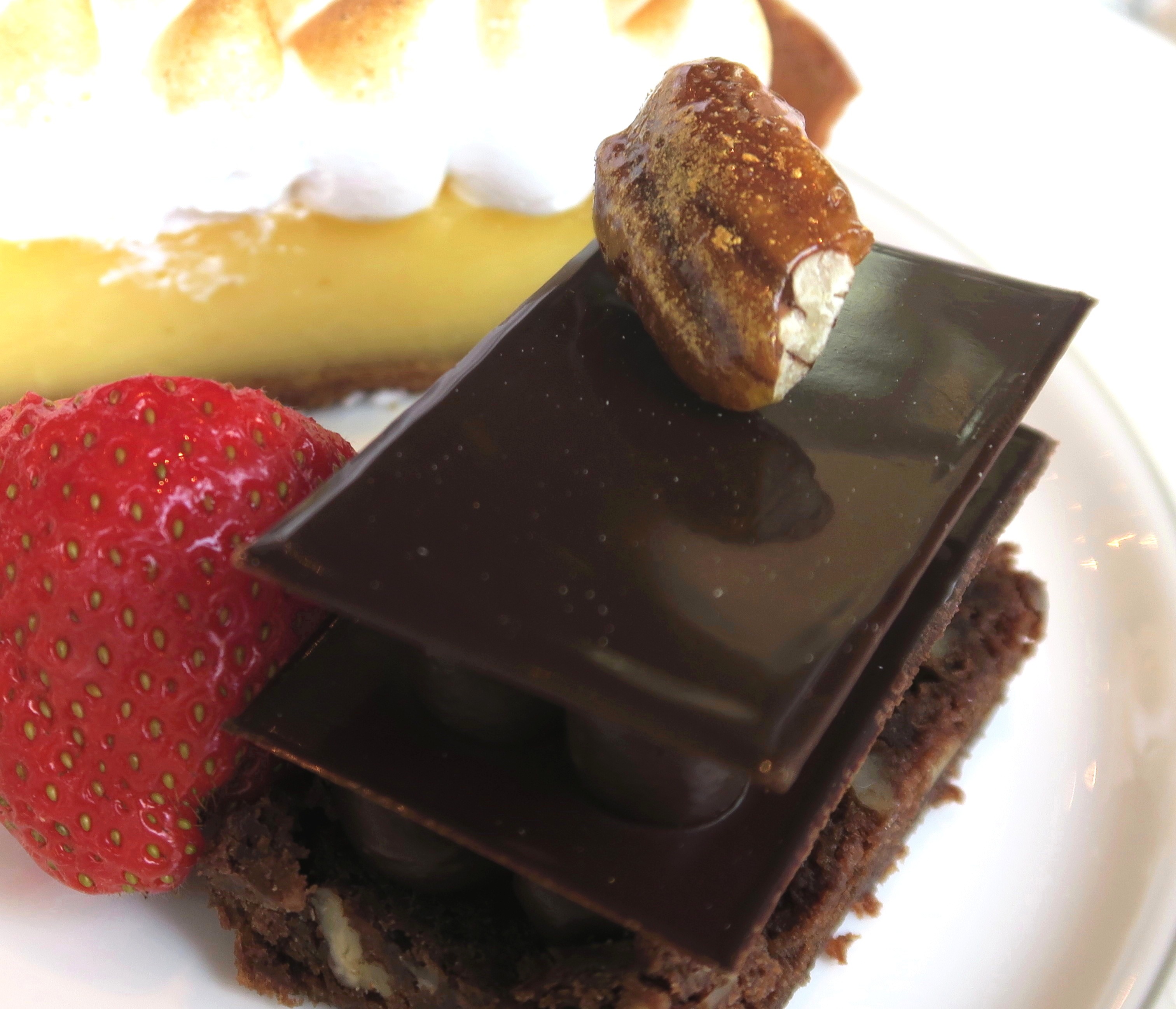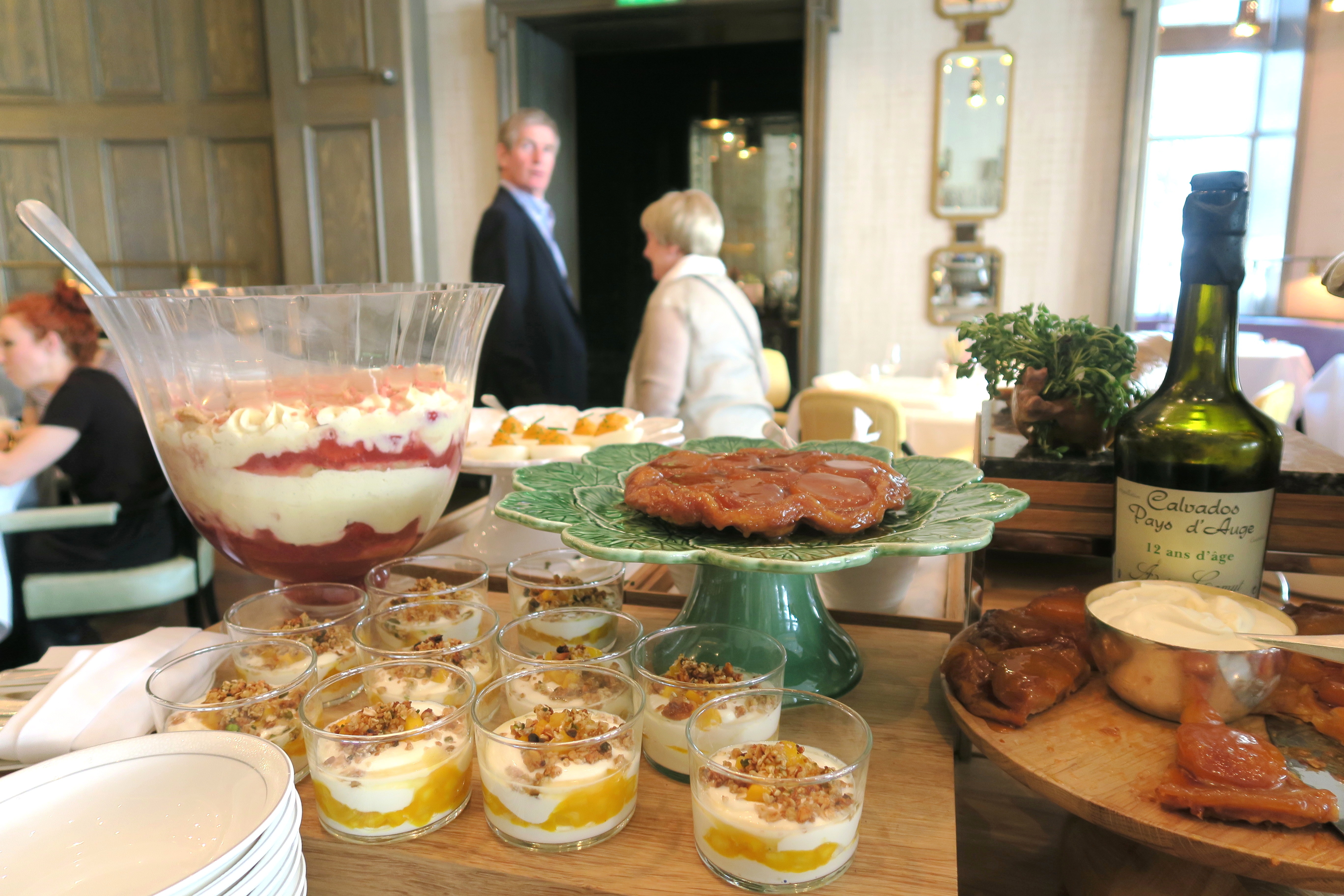 The menu at Roux at the Landau was impressive and it's clear that it has been very well thought out. Brunch is lovingly prepared serving a wonderful selection of treats.
Delicious wholesome food and free flowing champagne is a wonderful way to spend a Sunday afternoon, I would recommend this beautiful brunch to anybody looking for a fine dining yet relaxed experience in London.
What do you think of the look of the menu and the photographs above? What would you be tempted to try from the selection?
As always I would love to hear your thoughts 🙂
Thanks ever so much for reading!
Laura xo