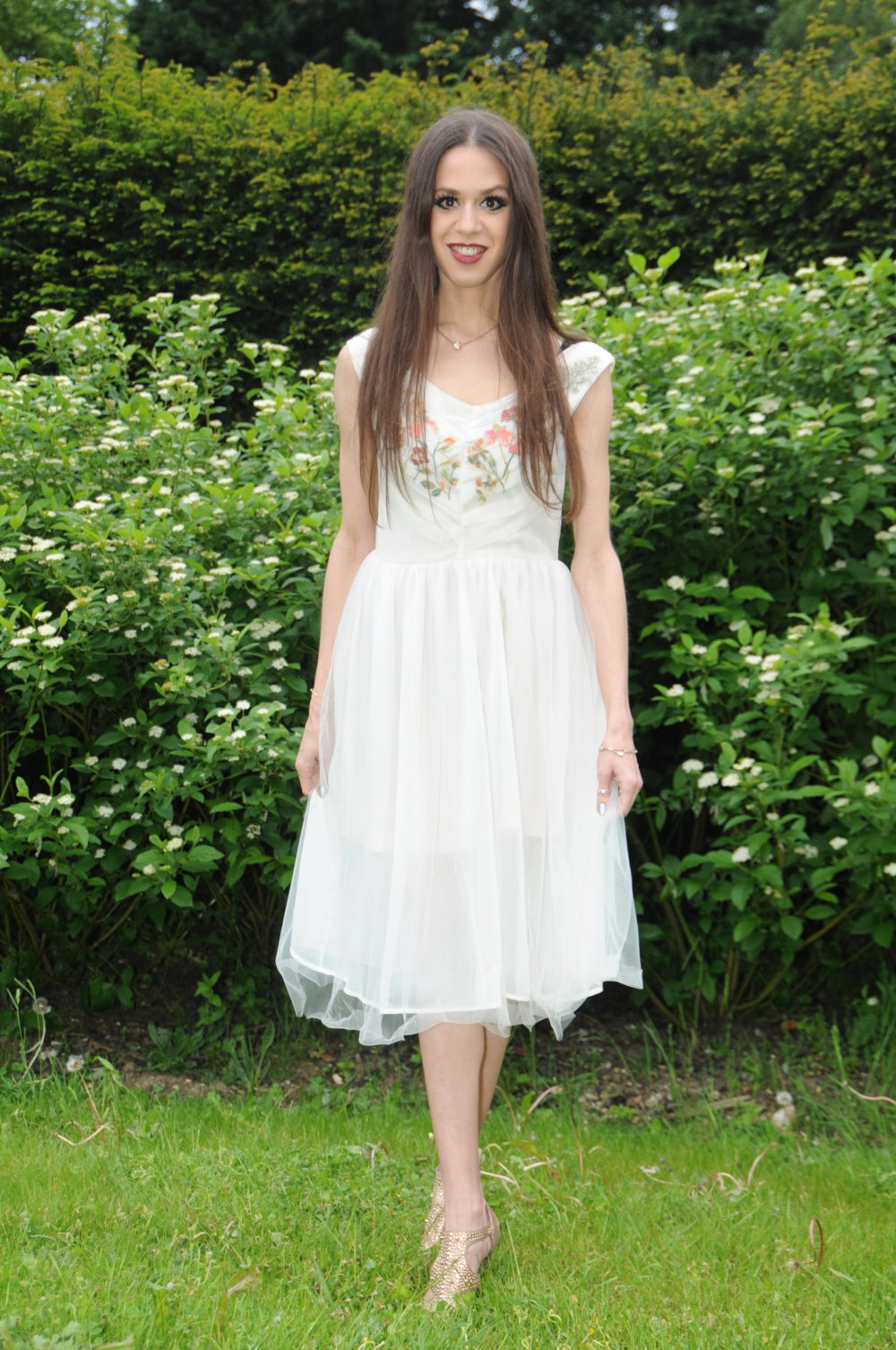 Sasmitha Dellawa AW16 Collection
Fashion Designer Sasmitha Dellawa showcased her feminine 'Journey to the New World' AW16 collection at The AMBA Charing Cross Hotel at Fashion Week International. Her delicate dresses attracted many admirers including myself.
Sasmitha was born in Sri Lanka and now lives in Canada, she flew across to showcase her stunning debut in London.
The AW16 collection is a mixture of romantic delicacy with a boho feel. The floaty and feminine designs are handcrafted to perfection.
The first dress showcased here has beautiful floral detailing on the front and short sleeves, fitted at the waist with an invisible zip that runs along the back.
The intimate detailing is so beautiful, such an honour to wear such a loving creation which was tailored to fit my frame.
Each dress is hand embroidered, pleated, and draped by hand by artisans. Each embroidery has been sown on soft tulle to create lifelike pressed florals. The dresses are lined with silk and layered with a crepe fabric which is pleated to the veil of tulle which sits over the dried florals.
The dresses are an abstract representation of the pages of an aged book with flowers pressed among the pages. Flowers one may save to remind them in the Autumn of a brighter season that has passed – the Summer. – Sasmitha Dellawa
You can find similar dresses on Esprit which have a similar feel in terms of delicate femininity such as this beautiful Draped Chiffon Maxi Dress which is a stunning off-white floral dress.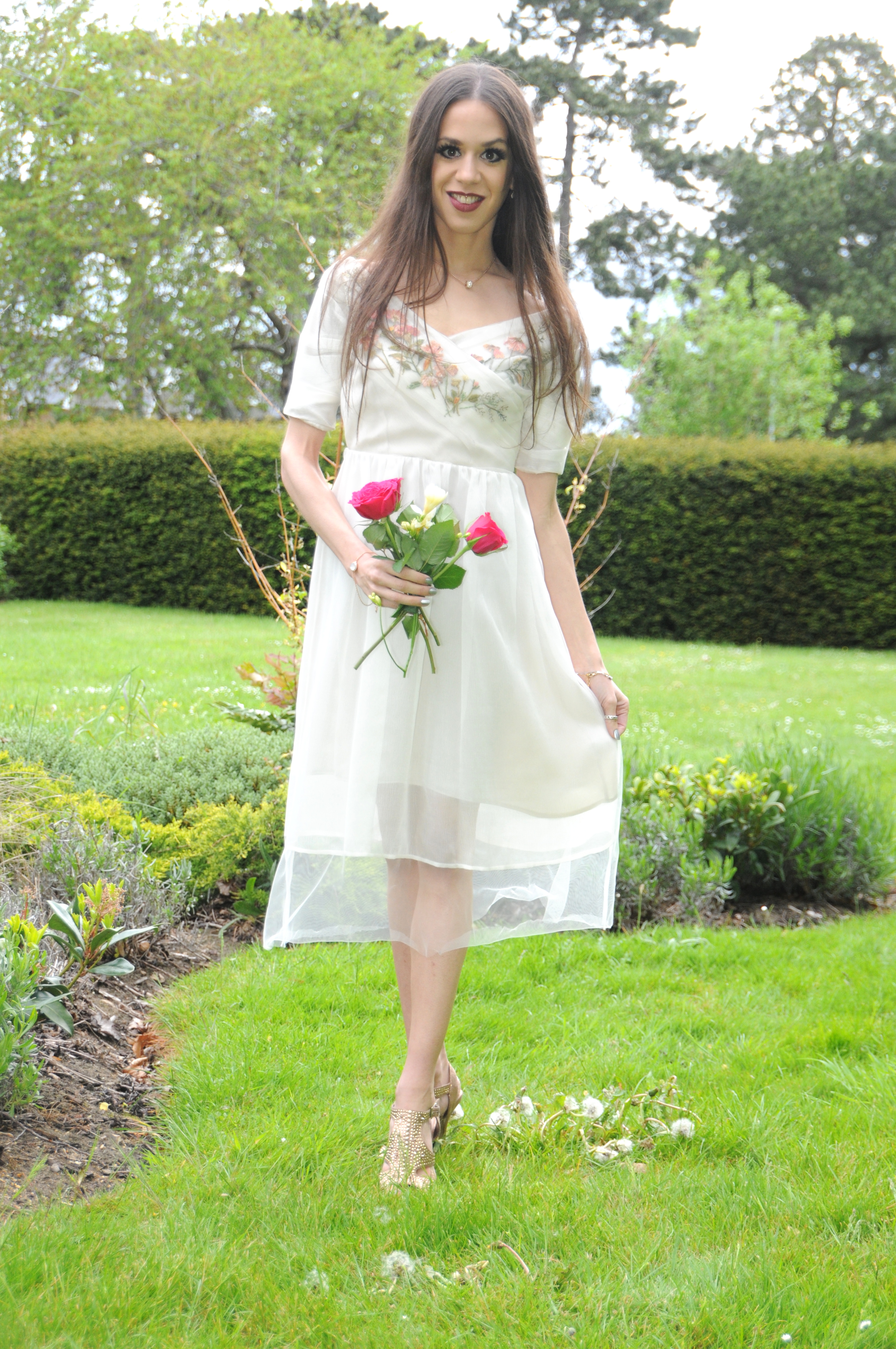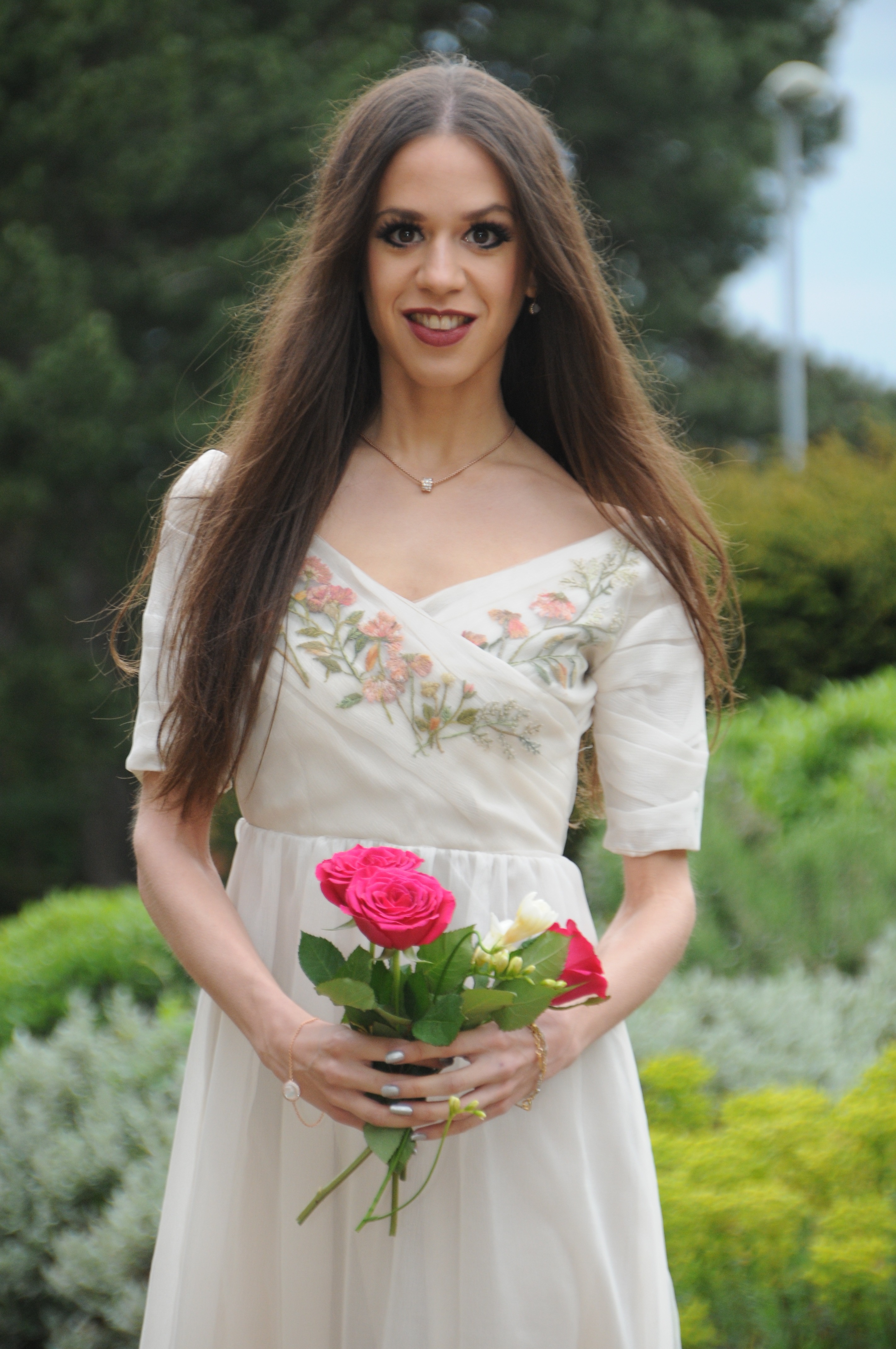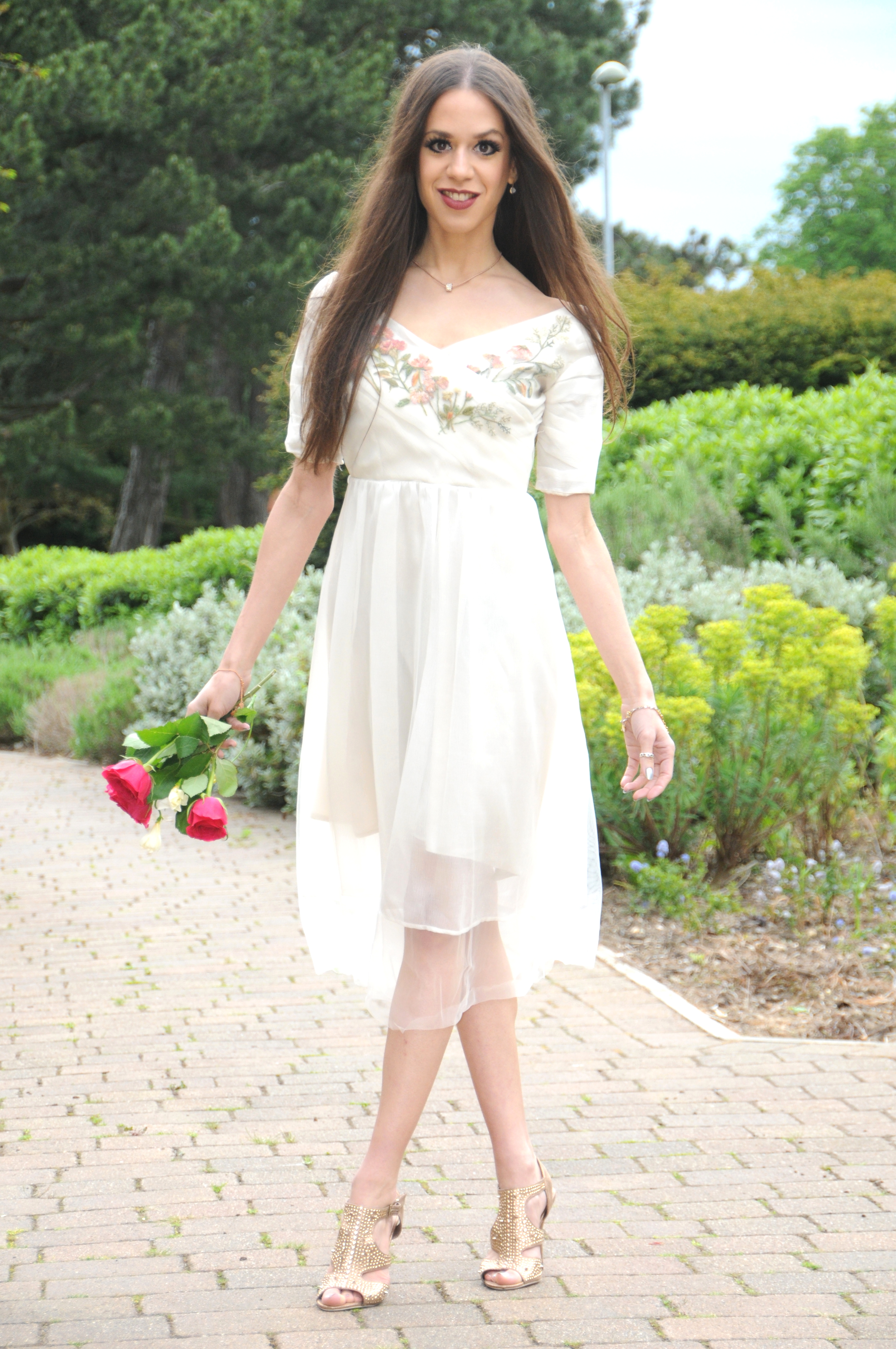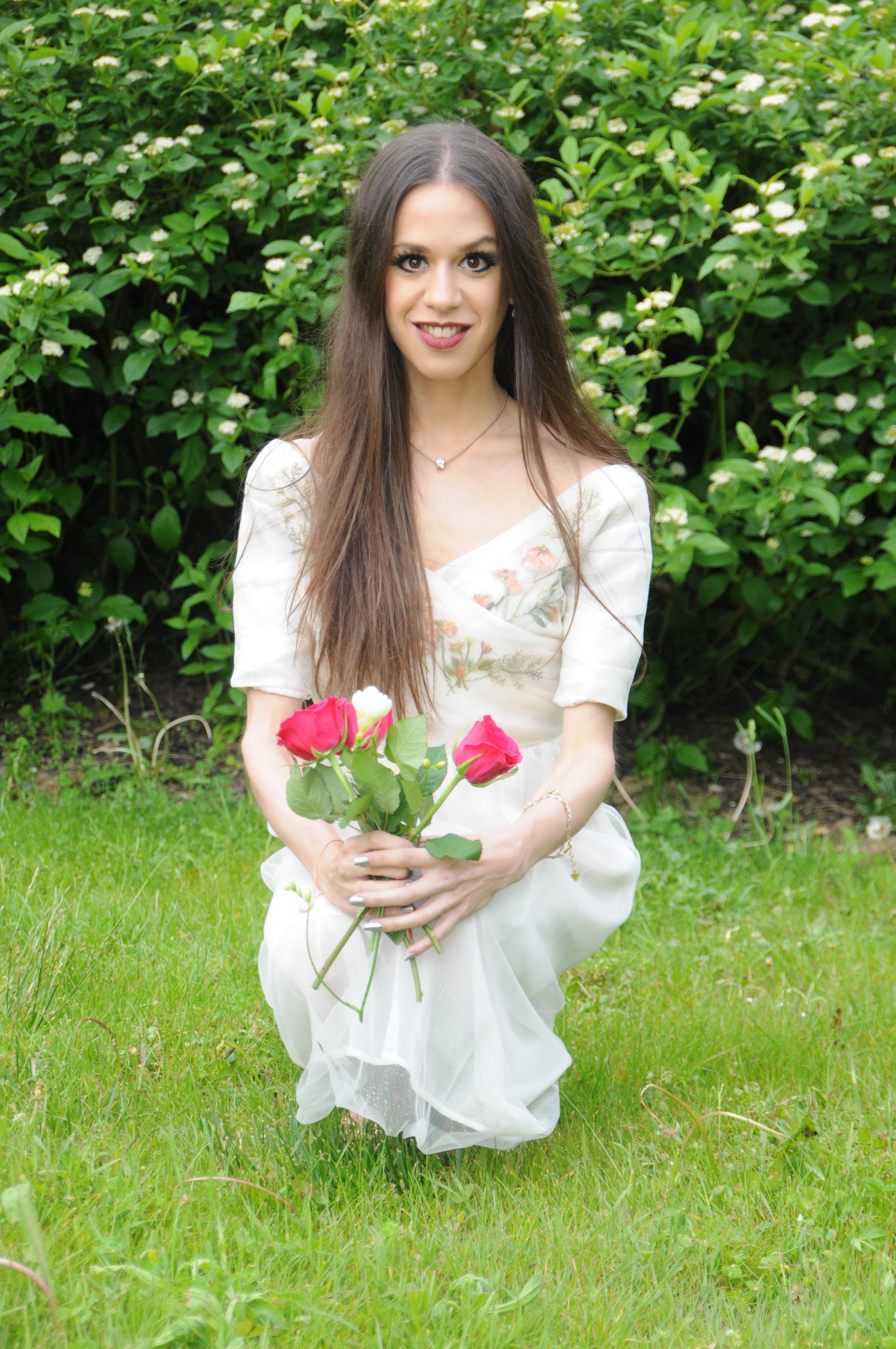 Next showcased is a beautiful three quarter length sleeved dress with similar floral detailing like the first. The sleeved option is great for colder Summer days.
The waistline is slightly higher compared to the first, your eyes are drawn to the top half of the dress as you see the floral designs scatter gently along the neckline.
This Broderie Anglaise Dress from Esprit offers a similar cut to the dress I'm wearing above which is available in an off white colour. For floral emphasis this Flowing printed georgette maxi dress is stunning.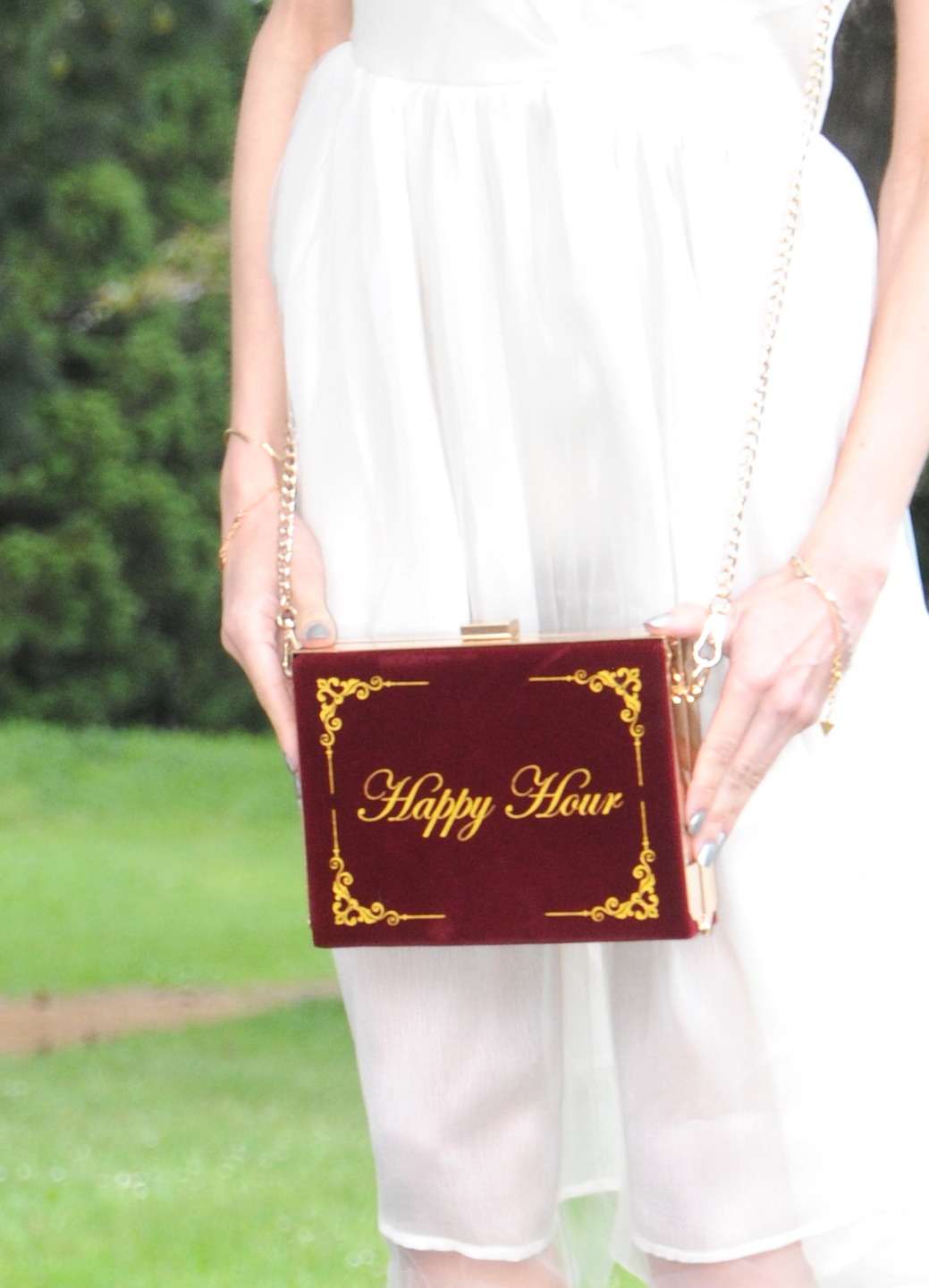 Off-White floaty dresses are so perfect for Summer months, and are incredibly feminine especially teamed with accessories to match. I opted for the Happy Hour Velvet Clutch Bag from Vendula London which is a beautiful wine colour showcased with the first dress.
Sasmitha Dellawa Q&A
Q1/ What inspires your fashion designs?
It would depend on the collection, everything from my childhood, the books I've read to the music I listen to can inspire my designs.
Q2/ How did you create the designs I'm wearing?
This collection was an ode to and heavily inspired by my favourite South Korean girl group called Girls Generation. Each of the girls had pieces designed after her.
Q3/ Who are your fashion inspirations and icons?
I love Alexander McQueen, Vera Wang and Valentino and I'm absolutely obsessed with Jessica Jung.
Q4/ Describe your brand in a sentence?
The perfect poster girl for the brand would be a girl in a long, beautiful gown climbing a tree barefoot, elegant and wild.
Q5/ Where do you see the future of the Sasmitha Dellawa brand?
A brand which allows women to embrace their femininity while feeling elegant and powerful, because often times being feminine is associated with weakness, and I would like to change that. I want to make women feel empowered, those who wear it and those who gain stability by being employed under it.
Sasmitha's designs impress, they are elegant, chic and feminine. The sheer amount of passion and thought behind each dress is admirable.
The description provided by Sasmitha about a girl climbing barefoot in the wild is just fantastic, and perhaps if I hadn't sported heels in this shoot I would have attempted it 😉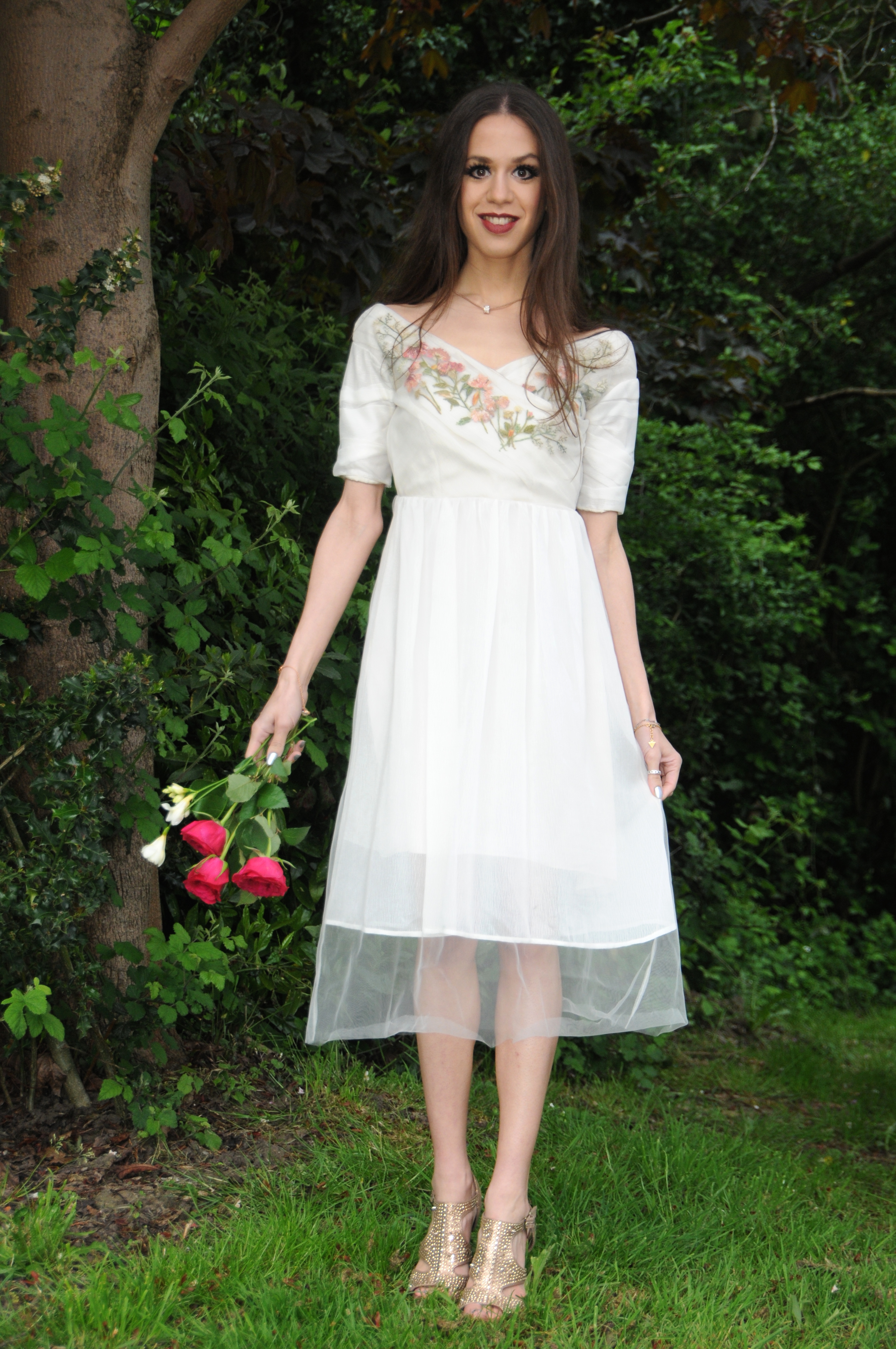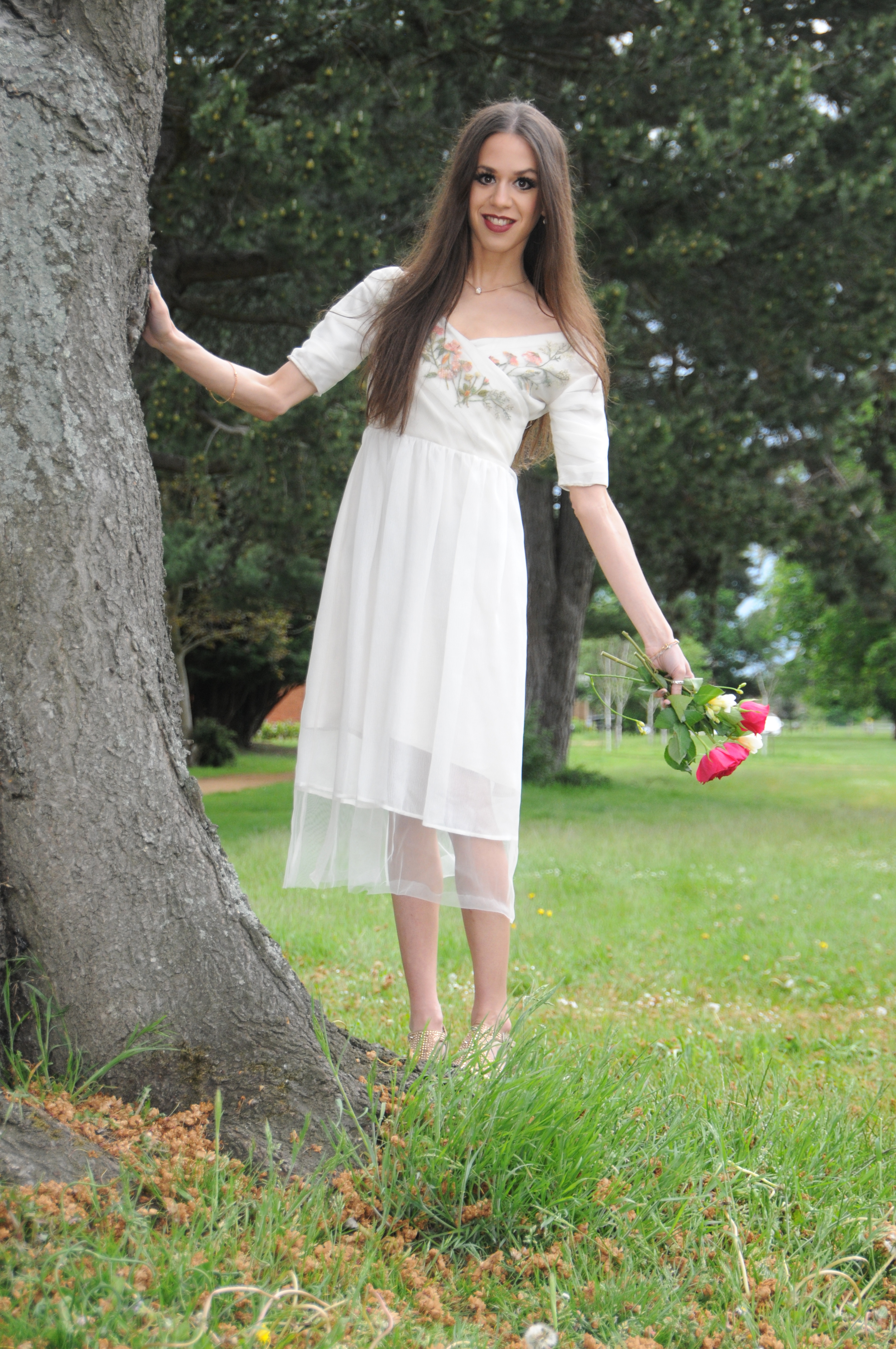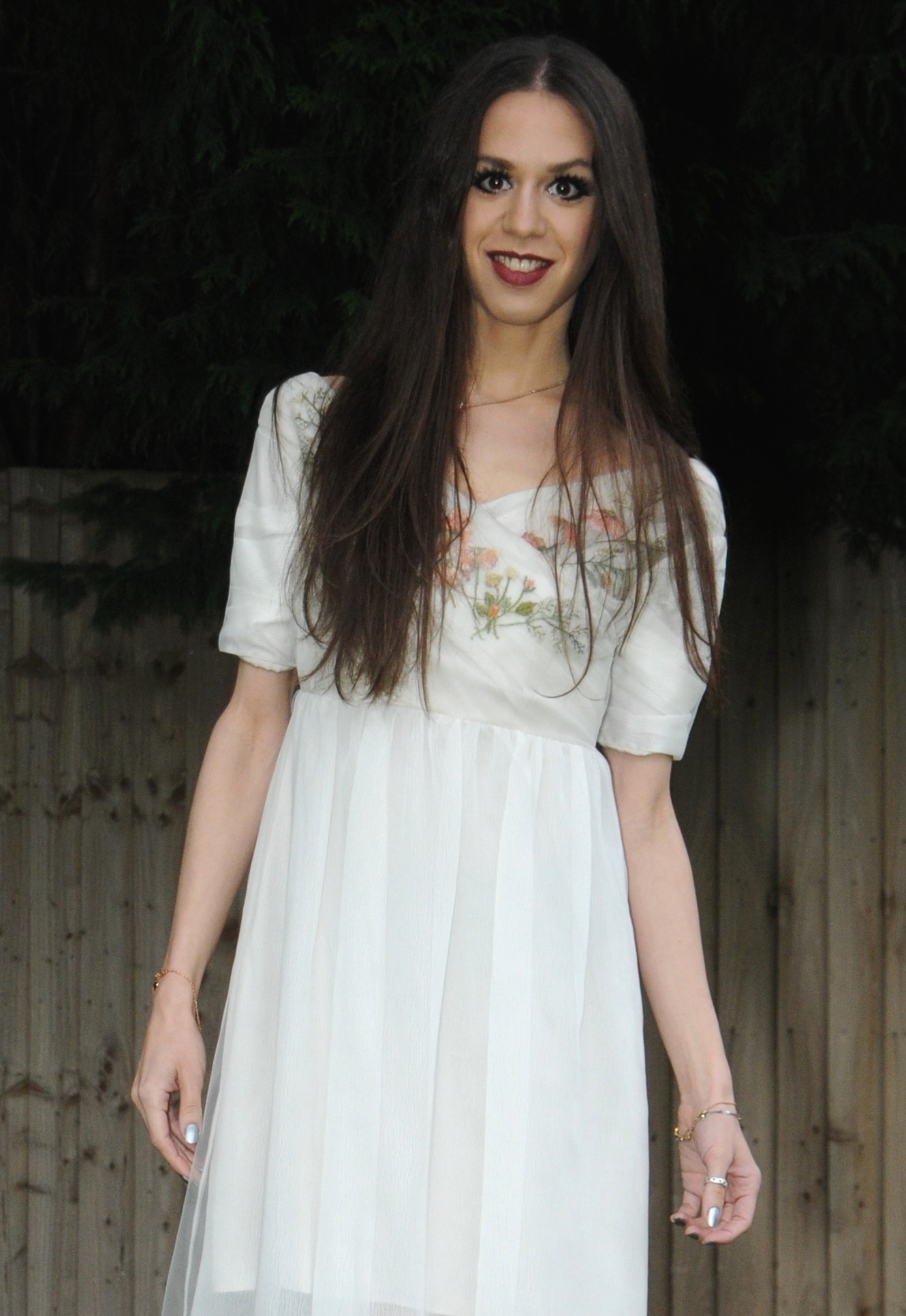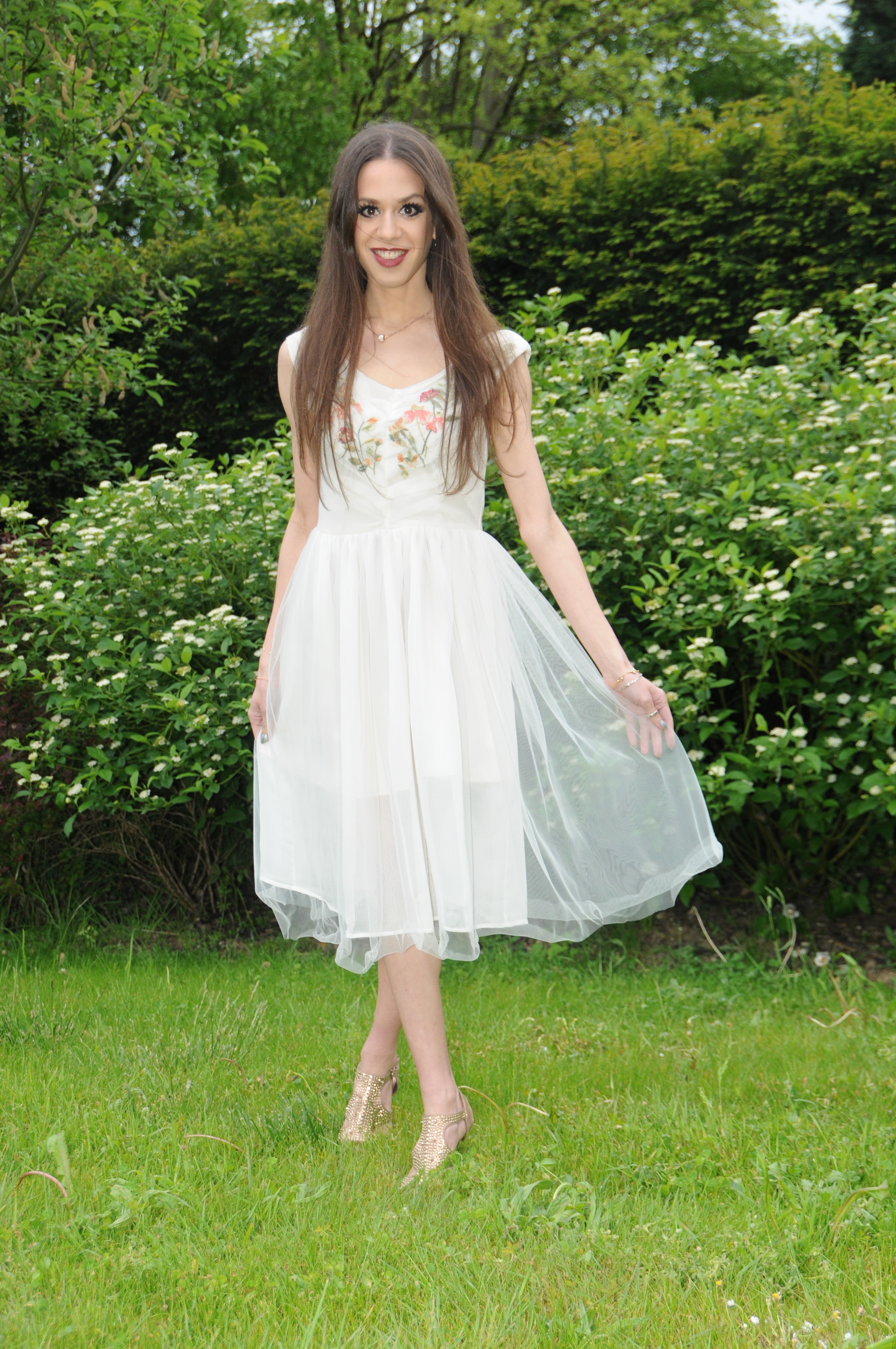 Will you be opting for White dresses this Summer and feminine florals?
What do you think of the two dress designs I'm wearing? Which one is your favourite from the two?
I would love to hear your thoughts 🙂
Thanks for reading!
Laura xo