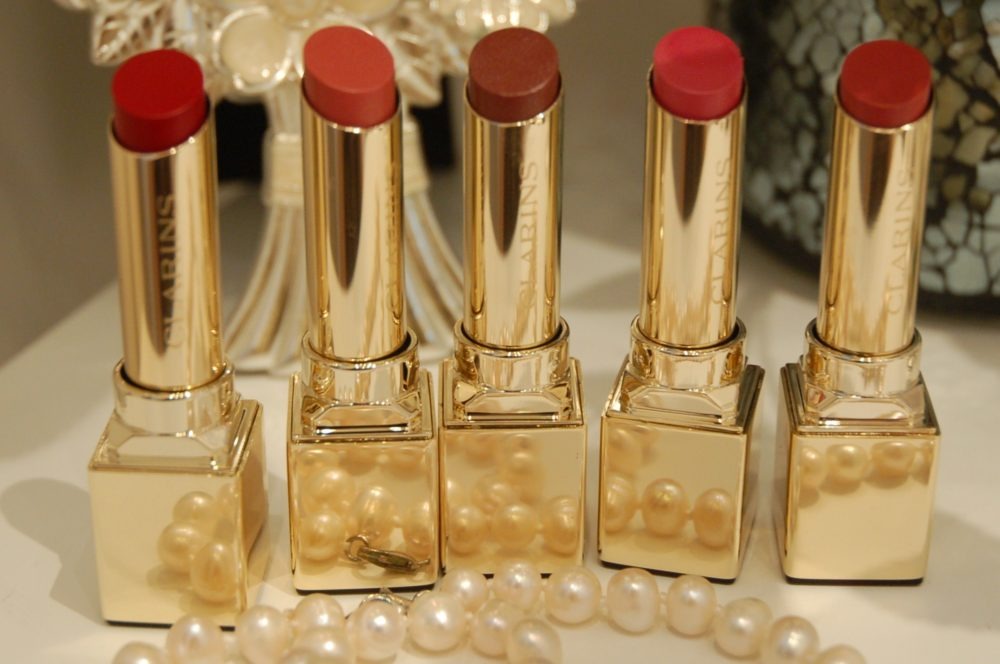 Clarins Autumn collection 2014 is just beautiful. I was lucky enough to win the range on The Clarins Beauty Society website by telling them about my 10 minute beauty routine using their products.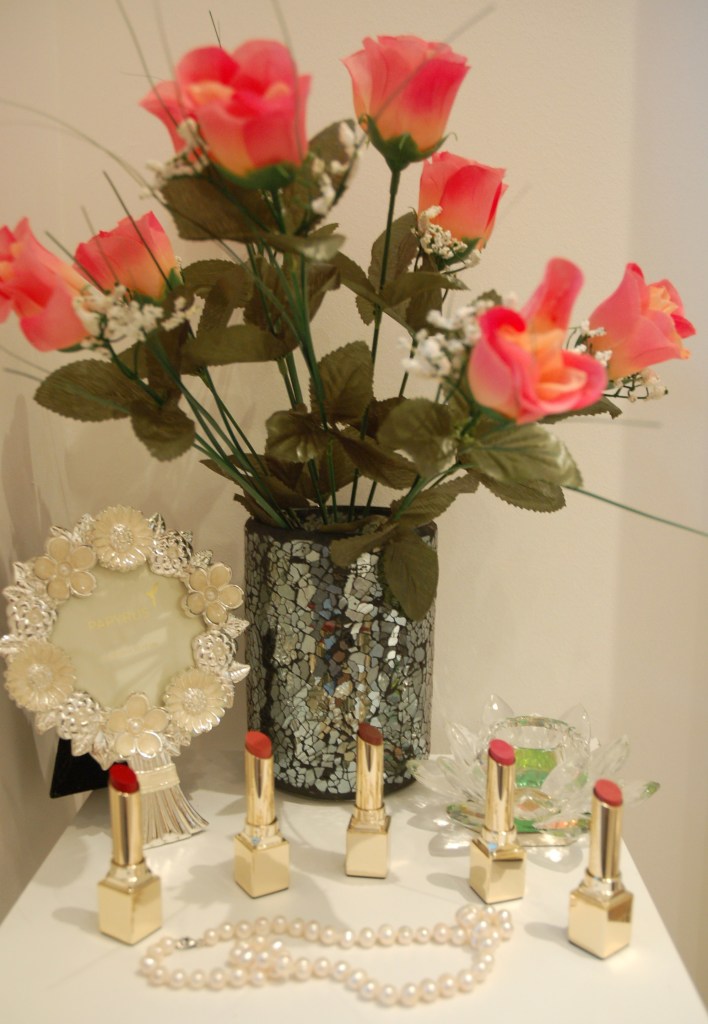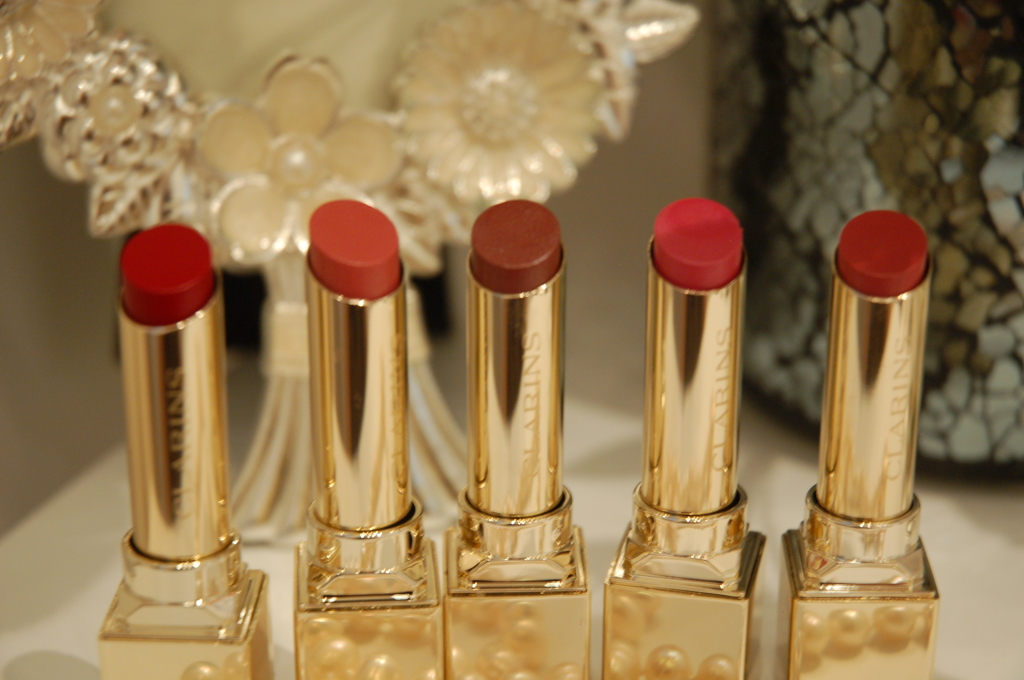 The lipstick range is an array of beautiful Earthy tones.
From left to right
Red Fuchsia – A radiant full bodied red.
Strawberry Sorbet – A Fresh Rosewood shade.
Chestnut Brown – An iced brown shade perfect for golden skin tones.
Candy Rose – A light pink, perfect for porcelain skin.
Pink Magnolia – An intense Magnolia suitable for all complexions.
My favourite is Chestnut brown, having an olive skin tone and having dark hair this shade works perfectly. If you mixed it with Red Fuchsia it would look lovely for a statement evening lip.
The lipsticks have a delicious fruity scent, and a soft silky finish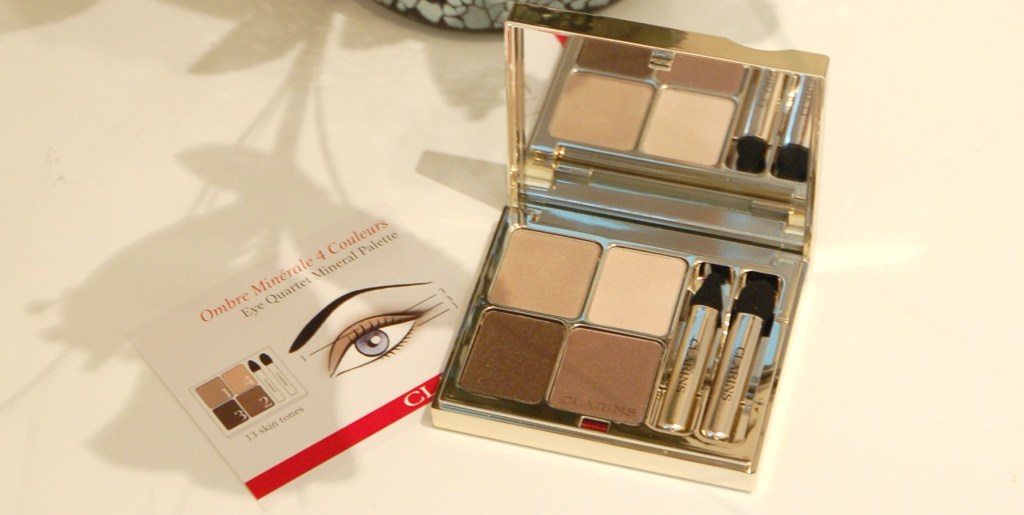 The Eye Qaurtet Mineral Palette's are lovely which can be worn both wet and try. There are a number of different variations, I was sent the number 13 one which is a combination of matte browns.
Each eyeshadow comes in a satin, silky finish and blend very easily.
The dark shade can be worn as an eyeliner which is useful.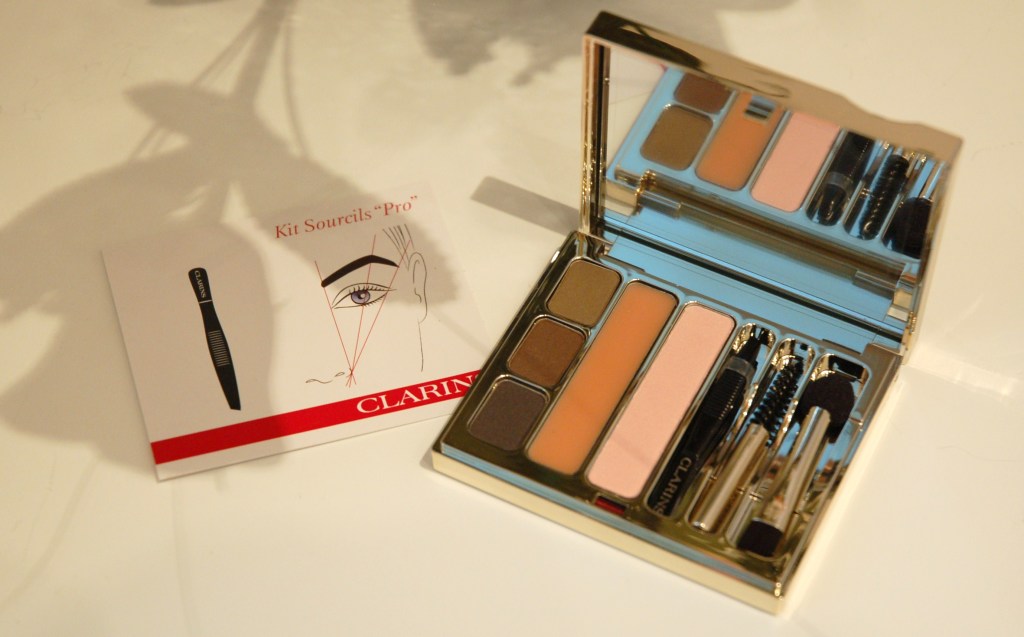 The Perfect Eyes and Brow Palette is gorgeous and is presented so luxuriously.
The portable compact, with built-in mirror, includes three powders, a holding wax to set brows and a luminous pink shadow to enhance the eyes. A double applicator, eyebrow brush and mini tweezers.

If you are looking for an easy liquid eyeliner application the 3-Dot eyeliner is for you.
The brown shade is a good choice if you're looking to go with a more natural look, it's available in Black for a more dramatic look. If you combine the brown on the bottom and the black on top, it would look quite lovely!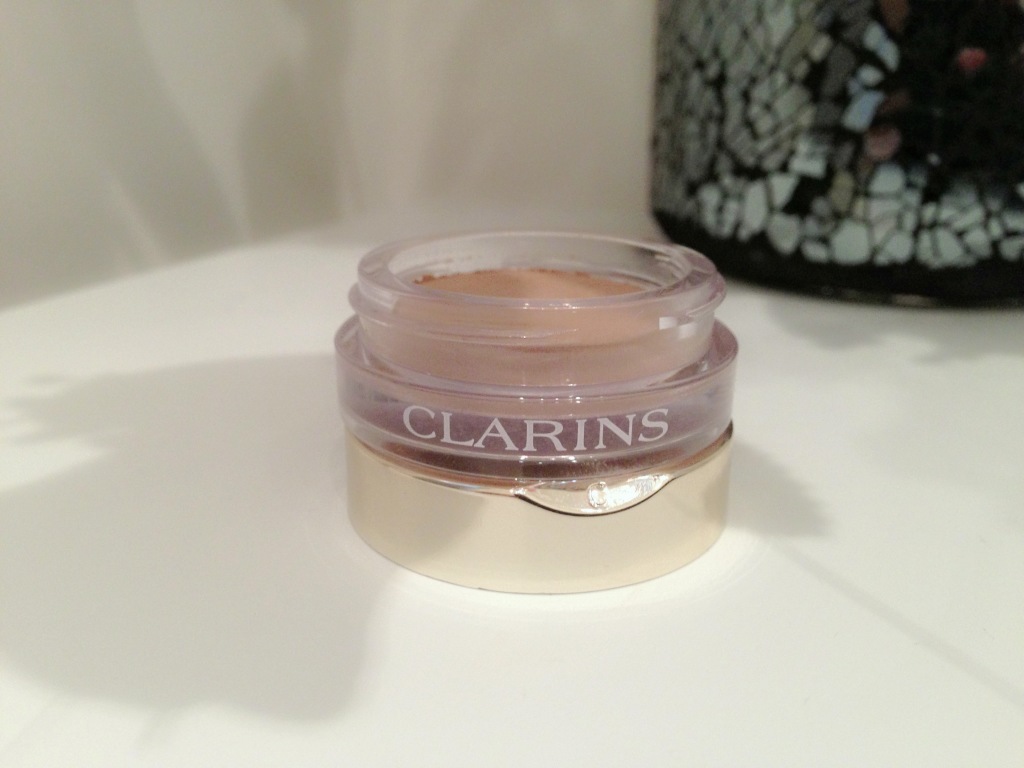 The Nude Beige Ombre Matte eyeshadow is lovely! It has a silky smooth finish and glides on to the eyelid so easily. This shade is perfect for a base.
The are five other shades available, Sparkle Grey,  Earth, Nude Pink, Taupe, and Rosewood.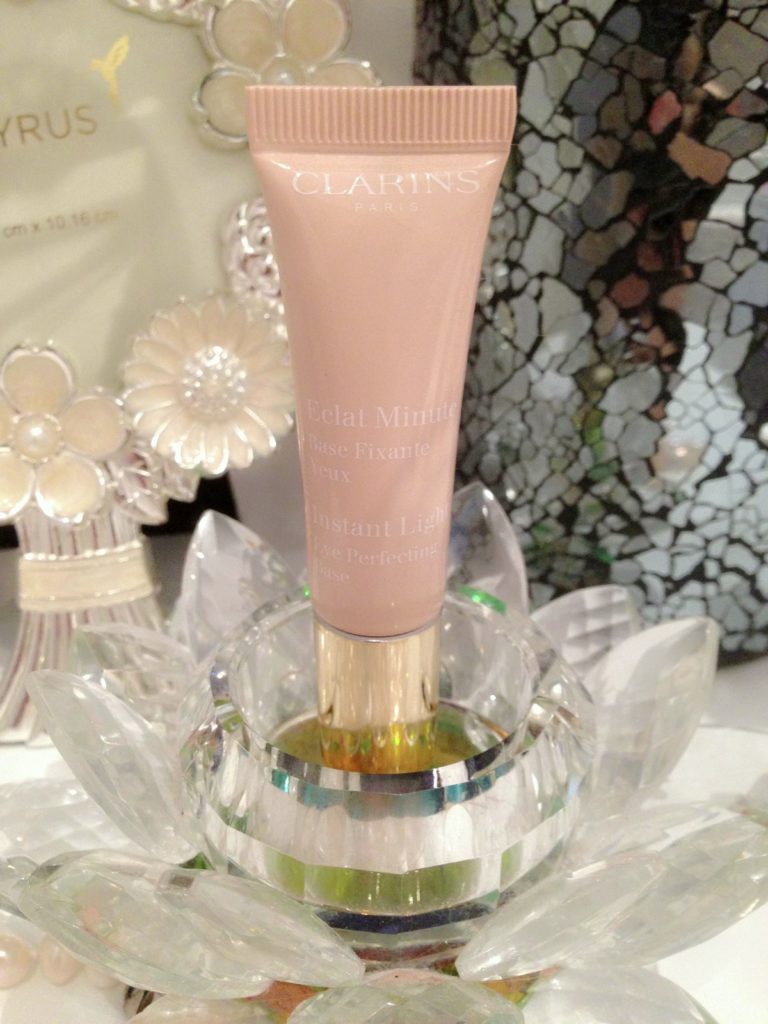 The Instant Light Eye Perfecting base makes a great primer. The one shown above is the 00 Nude. It's silky, smooth and makes the eyeshadow stay on for hours!
I'm so impressed with the Autumn makeup range from Clarins. The golden packaging is also pleasure to look at and reflects the high quality of the products inside.
Editor Dave Lackie from The Beauty Guide Magazine Canada says this
while everyone has done brights or smokey metallics for fall, Clarins has offered the best Autumn neutrals – beautiful earth tones
Thank you kindly Clarins UK for picking me as your winner! Much appreciated 🙂