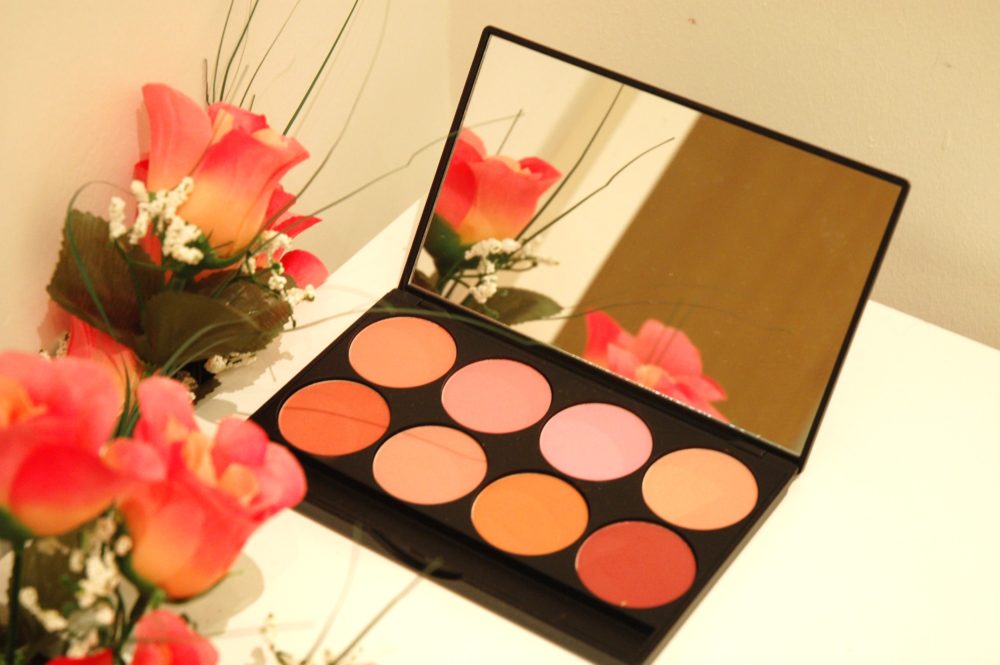 For over a decade, Gorgeous Cosmetics has lead the way in providing professional makeup solutions for women around the globe.
Gorgeous was founded in Melbourne, Australia, by award-winning Makeup Artist, David McConnell. Beautiful glowing skin, glamorous eyes, radiant cheeks and a touch of colour to your lips. The philosophy of Gorgeous Cosmetics is about using makeup to create a simple yet glamorous look that embraces your own natural beauty.
The Gorgeous Cosmetics range of products embodies quality by utilising superior ingredients and colour pigments, as well as cutting-edge technology to ensure a reliable, professional result in makeup application – David McConnell, Founder and CEO
For over a decade, Gorgeous Cosmetics has lead the way in providing professional makeup solutions for women around the globe.
The Everyday Blush Palette 
This beautiful palette contains a range of beautiful shades ranging from perfect pinks to elegant Apricots.
Shades Included (first four top row, last four second row)
Apples – Perfect peachy pink with a matte finish
Coral – Soft baby peach with a matte finish
Cosmopolitan – Bright popping pink
Peach Glow – Soft peach with a sheen
Rhubarb – Warm rose with a golden glow
Rose Glow – Fair rose with a sheen
Sesame – Warm peach with a matte finish
Warm Glow – Rich matte raspberry
My favourite of these shades is the Cosmopolitan shade, it's a bright popping pink and perfect to warm up the face for the Winter! The Rhubarb shade is a warm rose which looks beautiful brushed underneath the cheekbone.
Palette 8 – Ever Matte
Shades Included: (first four top row, bottom four bottom row)
Potato Cake – Matte finish light cream
Smudge – Brown taupe with a soft matte finish
True Taupe – Cool brown with a matte finish
Mocha – Matte finish mauve
Nude – Matte finish fair peachy pink
Matte Tan – Warm neutral medium brown
Sesame – Matte finish peachy brown
Jet Black – True matte black
Each one of these beautiful eye shadows has a silky yet matte finish and glides effortlessly onto the eyelid. The colours are truly beautiful and very warming especially in the Winter months.  My favourite shade for a base is Nude, Mocha to contour as it's a really warm plum brown, and Potato Cake to highlight. Jet black is a brilliant black to outline the edge of your eyes to create shade.
Cream Cheek Blush
Lightly smooth Cheek Crème over the apples of the cheeks for defined cheekbones with a healthy glow.
For those who like their rouge to make a statement, intensify your look by layering Cheek Crème. It's a really smooth formula which glides onto skin easily, a perfect on the go pick me up for the cheeks! This shade is in Sweet Cream, a really pretty silky pink shade.
Cake Eyeliner and Liquid Liner Brush #010
This richly pigmented, traditional formula cake eyeliner provides intense, smudge-proof results. The black colour is great to create a dramatic statement eye, one of my favourite products to use to add some drama to my eye look! The brush creates an easy application and the formula is really smooth, making it easy to apply your liner! A great product!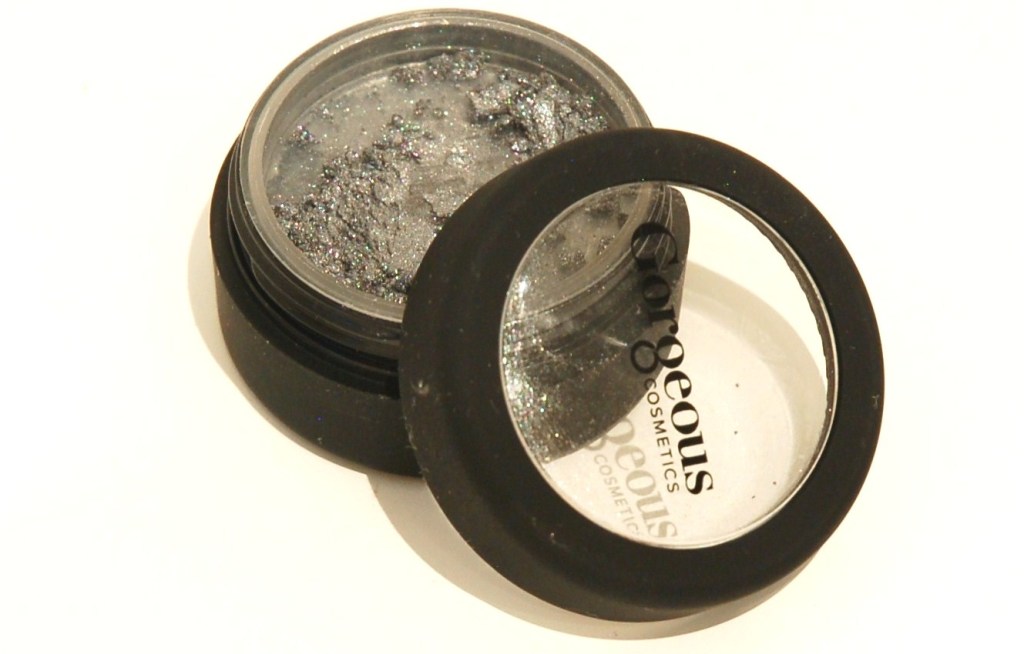 Shimmer Dust-Shimmer Steel
Luxurious loose powder pigment, which dusts lightly over eyes, face and body.  Highly pigmented and super silky soft. The product above is in shade Shimmer Steel which is a glorious silver shade which looks beautiful dusted over cheekbones to add some shimmer to the face, or over an matte eyeshadow to add some sparkle! A really beautiful product.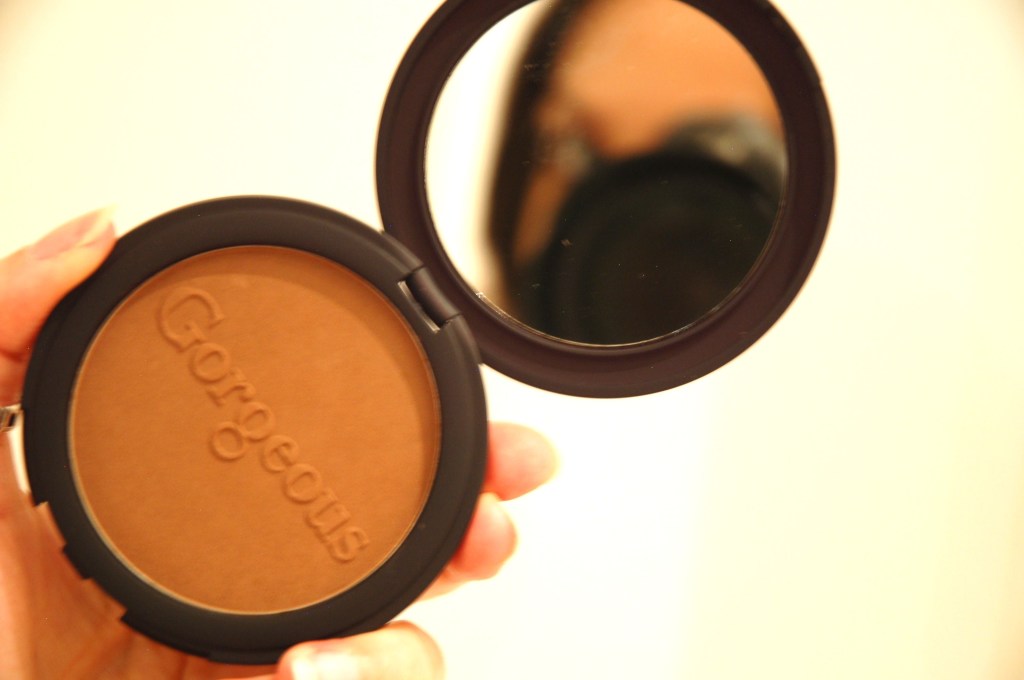 Endless Summer Bronzer – Warm Tan
Micro-fine, triple-milled, bronzing particles combine together during application to achieve a perfectly bronzed glow.  Endless Summer is a true brown-based bronzer, containing a subtle sheen to create or to enhance the look of healthy, glowing, tanned skin. Your skin is left beautifully bronzed, with a subtle sheen.
The shade above is Warm Tan, the darkest of the bronzers. It's a matte formula and perfect for contouring which is why I opted for the darkest shade.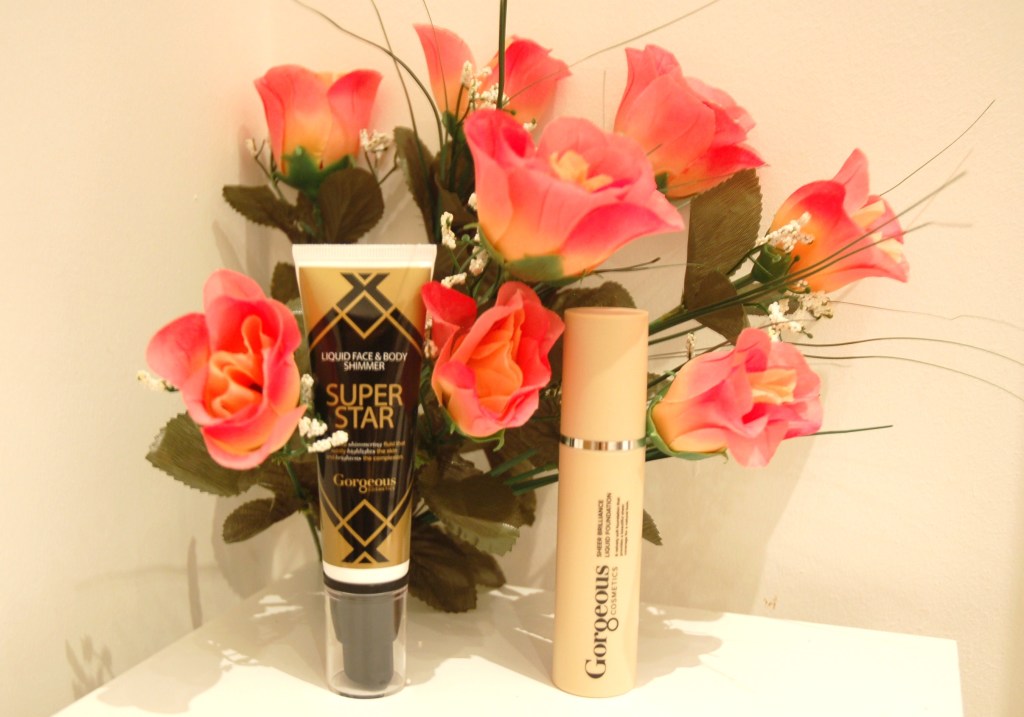 Sheer Brilliance Liquid Foundation
Liquid Face and Body Shimmer
Sheer Brilliant Liquid foundation is a  velvety soft foundation, which provides a beautiful, sheer coverage for a natural look. This lightweight, liquid foundation glides over the skin, minimising the appearance of imperfections and leaving skin feeling soft, fresh and radiant. Contains Vitamins A and E to soothe and condition the skin. Light to medium coverage.
As I don't like to use heavy duty foundations this choice is perfect for me, it's very light-weight and it doesn't feel like you're wearing makeup on your face which is perfect. I love the light formula and soft silky finish, it's a really beautiful product.
The Liquid Face and Body Shimmer is great combined if you're going out in the evening to add a bit of a shimmer to the cheekbone, and also apply on the body, I would say the shoulders, and collarbones! It really is a beautiful highlight.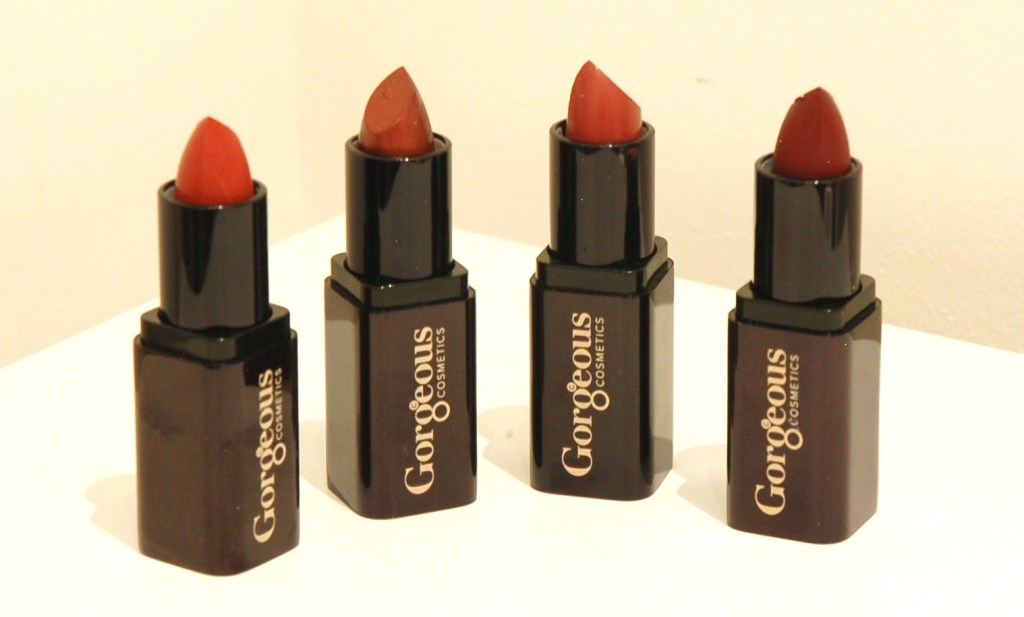 Gorgeous Cosmetics Lipstick
From left to right
Shades
My Colour – Bronze brown, pearl finish
Nevada – Desert brown, matte, cream finish
Dusk – Dusty pink, matte finish
Vixen -Deep Plum, cream finish
All of these shades are beautiful. For a daytime look my favourites are Dusk and My Colour, for an evening Nevada and Vixen. Vixen would be a great choice for Halloween as it's a perfect plum shade and works really well teamed with a warm smokey brown or plum eye!
In general I'm incredibly impressed by the collection from Gorgeous Cosmetics, a pleasure to use!
In the photo below I'm wearing:
Face
Sheer Brilliance Liquid Foundation in 1N-SB and the Body Shimmer over the top on the cheeks
Cheeks
Cosmopolitan, Coral and Warm glow mixed together on the cheeks
Endless Summer Bronzing Powder to contour
Eyes
Madam Lash Eyelashes teamed with the Black cake eyeliner
Eye Colour Matte Tan as the base, Mocha to shade and Potato Cake to highlight
Lips:
Nevada (top left)
Dusk (top right)
Vixen (bottom left) – my favourite shade for Halloween!
My Colour (bottom right)
Check out the Gorgeous Cosmetics website and view the rest of their beautiful collection:
http://gorgeouscosmetics.com.au/