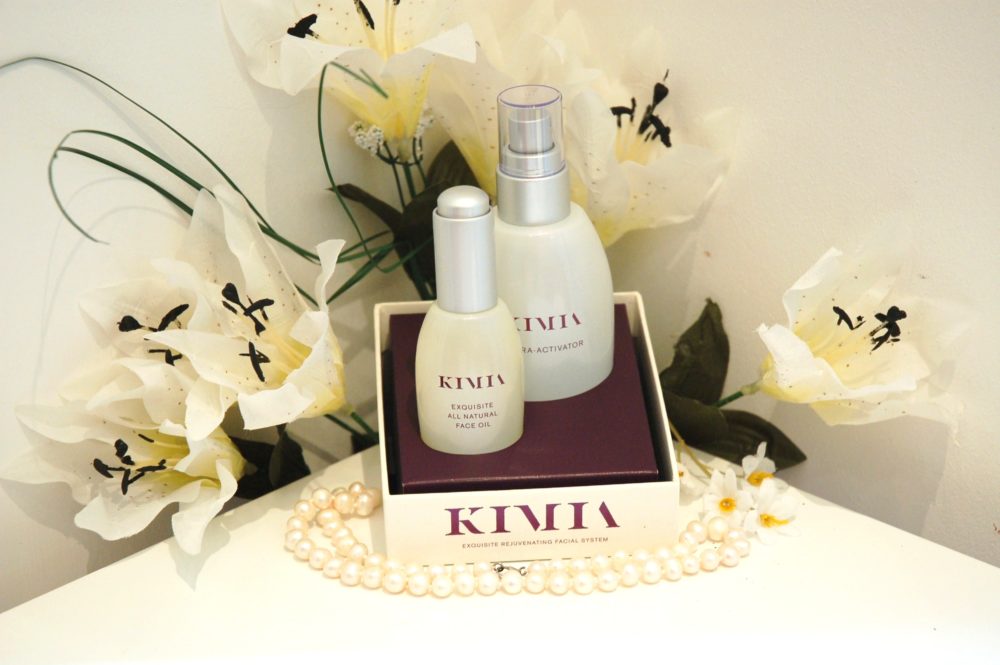 Kimia Skincare
The Kimia range currently consists of four high end 100% natural luxury products. Kimia delivers the noticeable results you would expect from a high-performance clinical product and is packaged and presented as a prestige item.
Celebrity followers include Victoria Beckham, Kate Moss, Laura Bailey, Katy Perry, Megan Fox, Natalie Portman, Jessica Alba, Alexa Chung, Emma Bunton and many more!
Facial Rejuvenating System
Award winner in the Miracle Creams section of the Green Beauty Bible, Kimia's Exquisite Rejuvenating Facial System's 100% Natural oil formulation quickly and easily absorbs into the skin with the aid of the unique Hydra-activator.
Skin is left so smooth and oil free that makeup can be applied straight away. The Hydra-activator also increases the penetration of the witch hazel enriched oil, drawing it deeper into the skin and allowing it to trigger healing and rejuvenation from the inside.
How to use
STEP 1
After cleansing and toning your skin, take 6 or more drops of KIMIA EXQUISITE ALL NATURAL FACE OIL and gently pat the oil onto the whole of your face, gently massaging the entire area in upwards and outwards movements.
STEP 2
Spray 6 pumps of KIMIA HYDRA-ACTIVATOR into your hand and apply to the whole of your face, ensuring full coverage. Gently massage upwards and outwards until absorbed.
This beautiful set is beautifully presented and is certainly luxurious. The products are of an incredibly high quality and if you're worried about fine lines and wrinkles this product seriously works wonders.
Certainly impressed by the high  standard of the product and the way they have been presented in this beautiful set.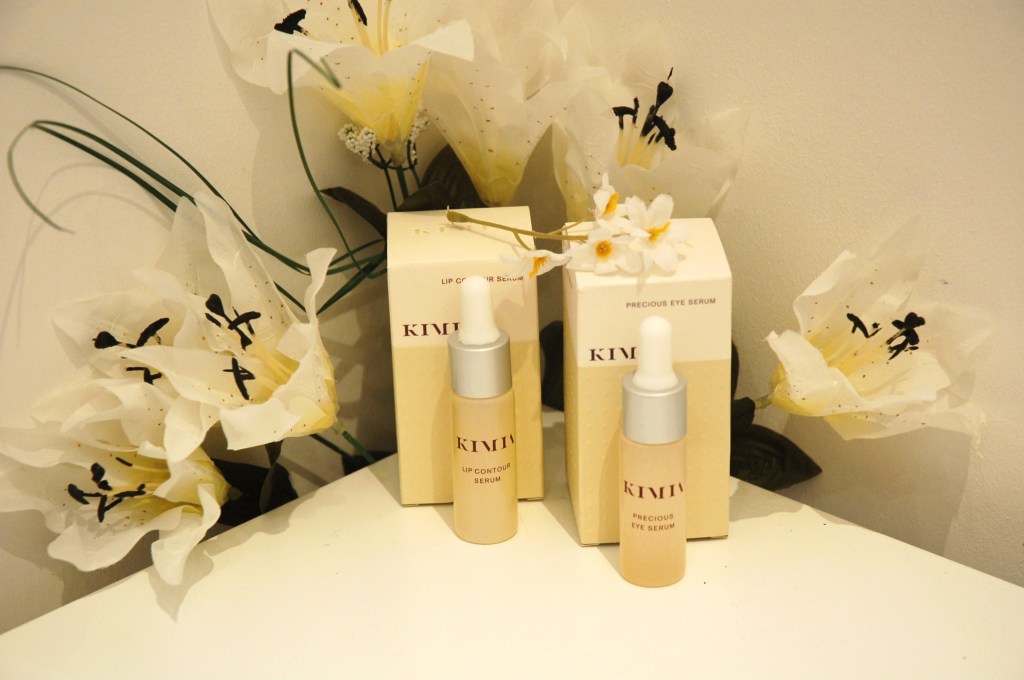 Lip Contour Serum
Kimia's Lip Contour Serum is a highly effective, 100% natural serum, designed to work intensively around the sensitive lip area.
The product is to be used at night and it really does work to eradicate the signs of ageing around the mouth.
How to use
STEP 1
Follow your usual cleansing routine removing all traces of lipstick.
STEP 2
Being careful not to invert the pipette, place 2-3 drops of KIMIA LIP CONTOUR SERUM on the middle finger. Pat the serum onto the skin surrounding the lips.
STEP 3
Continuing to use the middle finger, circle the area around the lips until the skin begins to absorb the serum.
Precius Eye Serum
Kimia's Precious Eye Serum is a light but highly effective 100% natural serum designed to work intensively around the eye.
Used last thing at night this luxurious yet superfine serum packed full of witch hazel oil, will penetrate deeply to nourish this most sensitive of areas, not only smoothing, softening and reducing the appearance of fine lines and wrinkles but helping to prevent their formation too.
If you suffer from signs of ageing or dark circles under the eyes, Kimia's Eye Serum really does help to reduce fine lines and wrinkles. Perfect for sensitive skin.
I've been given loads of products, but Kimia is perfect for my skin – Victoria Beckham
To find out more please visit: