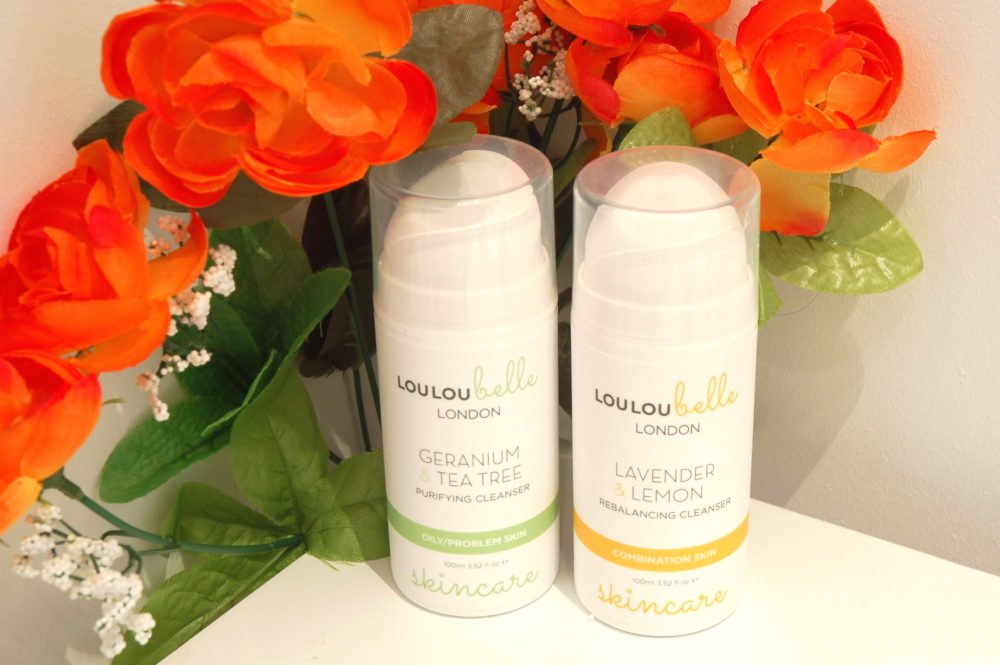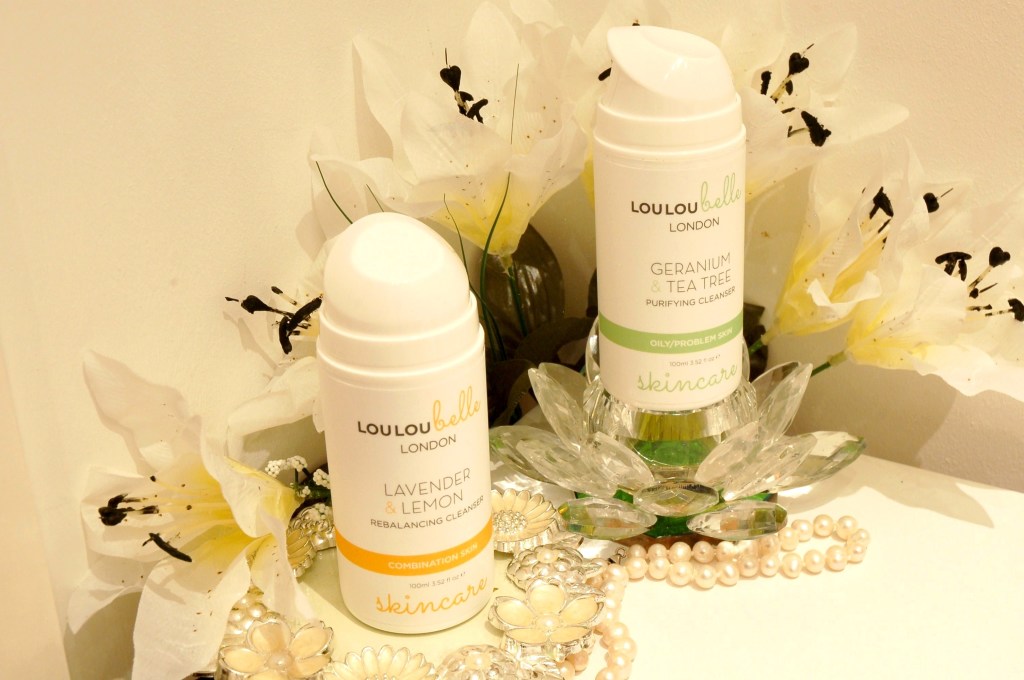 LouLouBelle Skincare
LouLouBelle Skincare is a boutique aromatherapy company based in Islington, London. The company is founded by Magda Thompson who cares passionately about skincare.
The brands mission is to create beautiful skincare products from natural ingredients. Every product is formulated from its own unique recipe selecting essential oils, plant essences and floral waters to match the task in hand.
Lavender & Lemon Rebalancing Cleanser for Combination Skin
(Photographed to the left)
I used this cleanser mainly as a makeup remover in the evenings which worked well, especially as the ingredients are so gentle it's perfect to use around the eye area too. The product contains Grapeseed and Jojoba oil which are used for their regenerating qualities, and Lavender and Lemon to rebalance and brighten the skin.
Geranium & Tea Tree Purifying Cleanser for Oily Skin
(Photographed to the right)
As I have a fairly oily T-Zone, I applied this around the nose and surrounding areas, and on my forehead to eliminate shine. Used in the mornings my skin was left feeling fresh and soft.
Geranium and Tea Tree essential oils are added to regulate sebum, clean the skin and reduce any inflammation. Grapeseed and Hazelnut oils are used for their light consistency and for their hydration.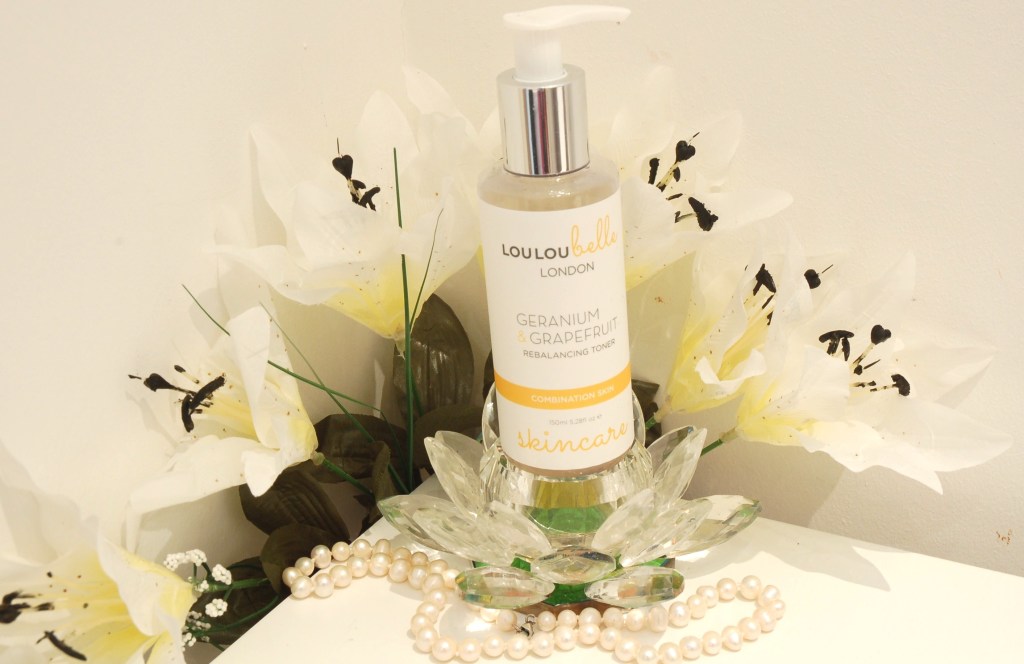 Geranium & Grapefruit Rebalancing Toner for Combination Skin
I used this toned to hydrate my skin and remove any excess oils after cleansing before applying moisturiser. The product is a little thick so I mixed a little water into the solution in the palm of my hand before applying.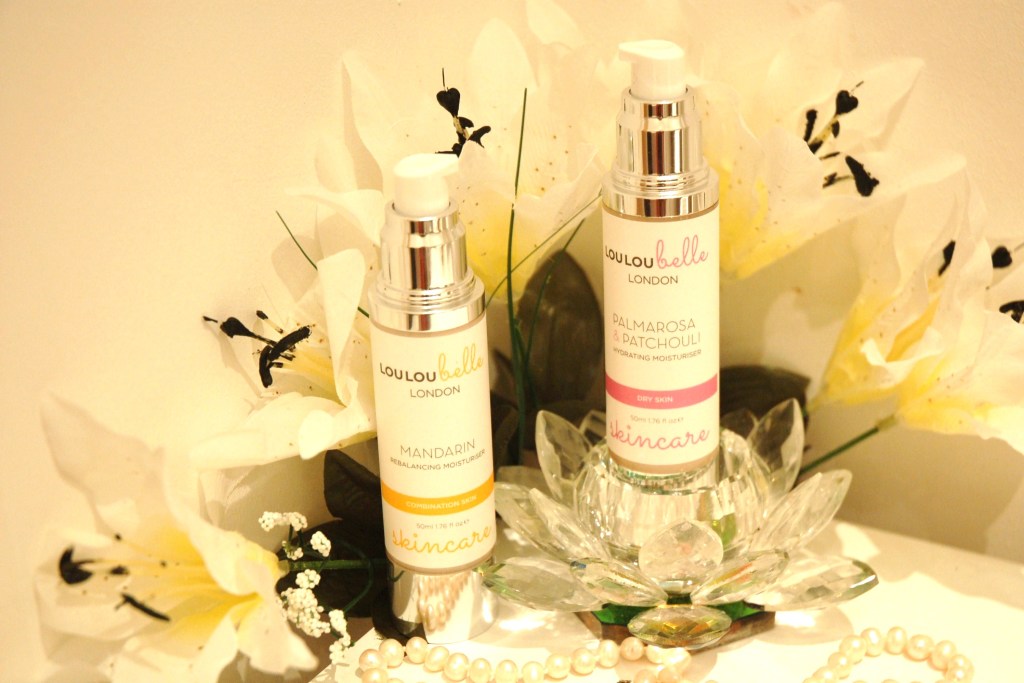 Mandarin Rebalancing Moisturiser for Combination Skin
(Photographed left)
I used the Mandarin Rebalancing Moisturiser as a day cream, it worked well to soften the skin and leave it feeling fresh. It's a lightweight cream so your skin isn't left feeling greasy.
Essential oils of Lavender, Geranium and Mandarin are added to help balance the skin, improve circulation and promote the growth of new cells.
Palmarosa & Patchouli Hydrating Moisturiser for Dry Skin
This worked effectively as a night cream. Rose, Palmarosa, Frankincense and Patchouli help to improve elasticity and circulation. This cream tones, tightens and stimulates the growth of new cells. This is a great choice if you're looking for a light-weight night cream.
---
Magda's Skincare Tips
Know your skin type and use the correct products
Cleanse, tone & Moisturise morning and night
Do not sleep in your make up
Always include your neck when you moisturise
Use an eye cream
Use an exfoliator and mask at least once a week
Use an oil serum in winter months (all skin types)
Have a healthy & varied diet
Drink plenty of water
Exercise
Always apply lip balm.