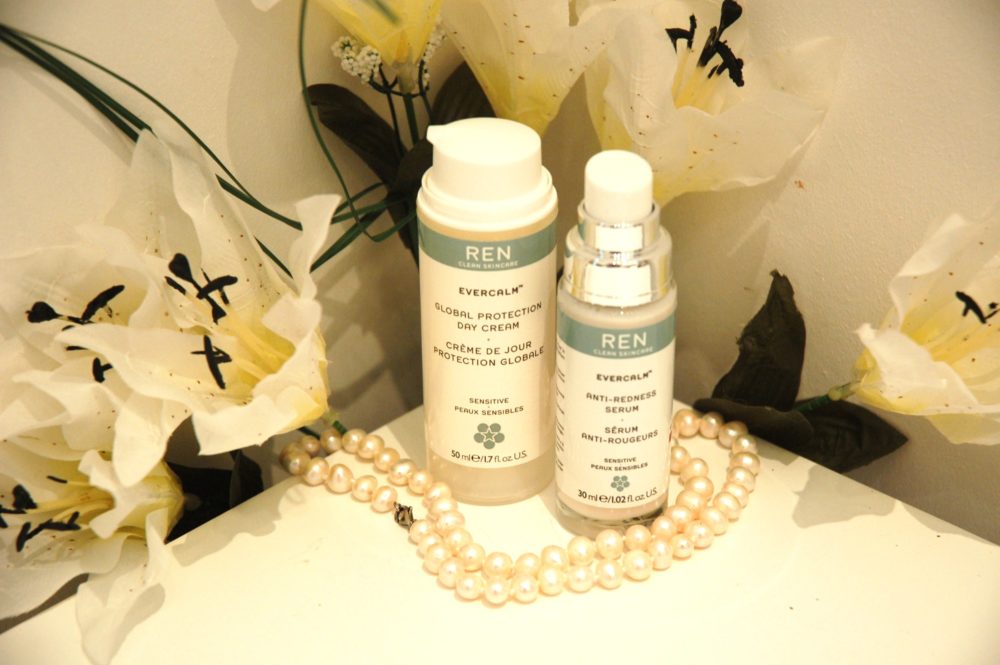 REN Skincare
I first discovered the REN skincare brand when I came across a trio of samples in Glamour magazine. I was very impressed with the quality of REN and explored further into their excellent product range.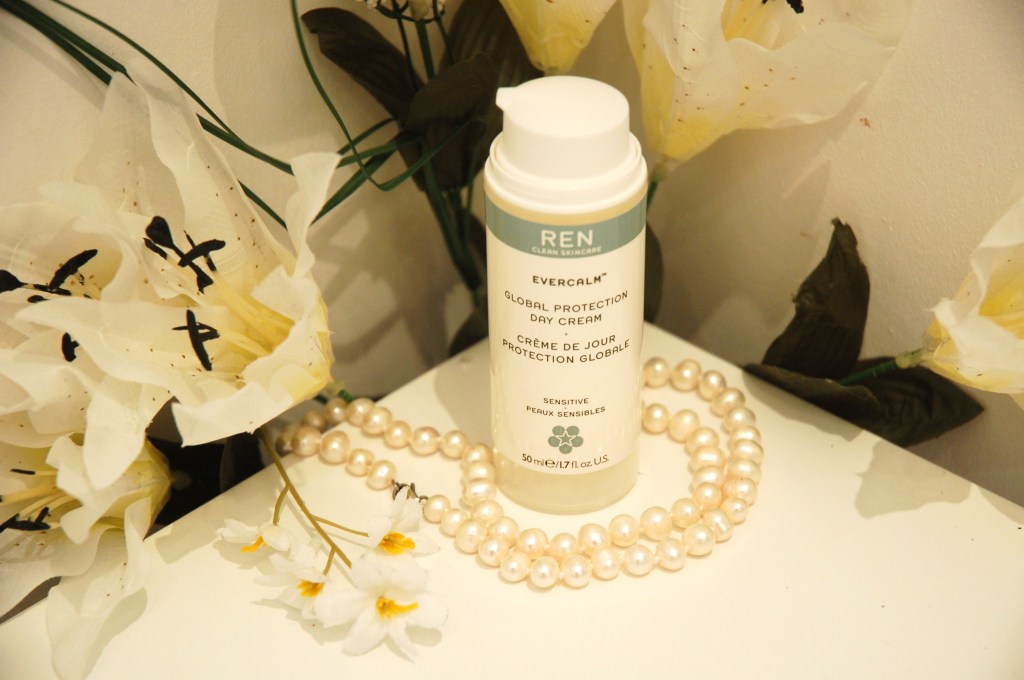 REN Evercalm Global Protection Day Cream
This day cream is incredibly refreshing to use on the face, it's been formulated to leave sensitive skin feeling hydrated, calmed and soothed, this product has been designed to protect skin against daily pollution such as city smoke, great for those travelling into London everyday to work.
Results:
Hydrates and replenishes.
Skin feels calmed and soothed.
Protects against free radicals and environmental aggression.
Combats the signs of premature ageing.
Trains skin to be less sensitive.
This cream is very lightweight with a fresh smelling scent. Skin is left feeling refreshed, smooth and soft. After using this day cream for a month my skin is so soft, I don't have as many breakouts, and it certainly has had an overall calming effect.
Bio Extracts:
Omega 3 and 7 from Arctic Blackcurrant Seed and Arctic Seabuckthorn Berry Oil help to reduce skin inflammation and irritation
Bisabolol soothes and reduces redness
Global protection complex – Antileukine from Ochroleuca Seaweed, Tocotrienols from Arctic Cranberry Seed Oil,Kaempferol from Candle Tree Leaves and Leghemoglobin from Kudzu Zymbiozome are a powerful blend of anti-oxidants and free radical scavengers to protect the skin against UV induced damage and premature ageing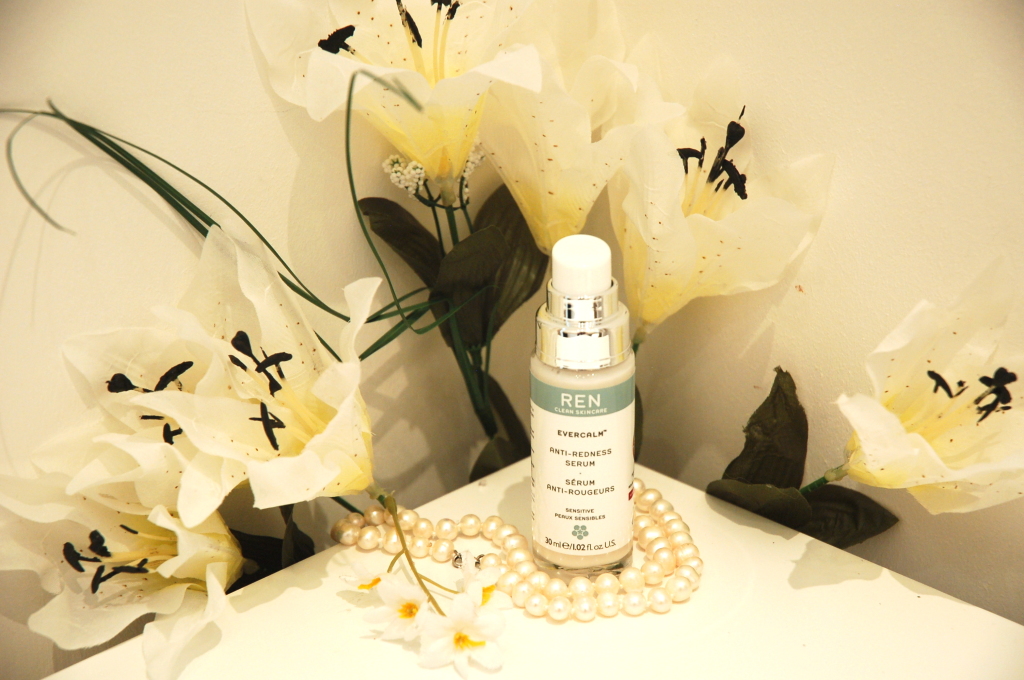 REN Evercalm Anti-Redness Serum
This serum is incredibly complimentary to the skin, and works very well underneath the Evercalm Global Protection Cream. It's lightweight and soothing, and like the day cream it has a light refreshing scent.
Specifically formulated to address the concerns of ageing through sensitivity, this serum protects, replenishes and visibly improves skin tone to keep sensitive skin looking younger for longer.
After using this beautiful serum for the past month my skin feels less irritated by the daily elements, and is a great seasonal choice for the skin. It protects through the harsh Winter months, and soothes during the Summer months preventing breakouts.
Results:
Reduces inflammation, redness, and irritation.
Strengthens the capillary walls.
Boosts cell lifespan and hydration levels.
Protects cells, reduces UV induced inflammation and supports good bacteria.
Keeps skin looking younger for longer.
Bio Extracts:
Milk Polypeptide from Milk Protein calms redness and inflammation and strengthens skin's lipid barrier
Beta Glucan from Yeast Polysaccharide helps to calm and soothe redness and irritation
Tyrosinase Inhibitor from Wild Canadian Rumex protects blood vessels and helps to decongest and stop swelling. Reduces hyperpigmentation
Hyaluronic Acid from Yeast boosts hydration, plumping skin
I would recommend these Evercalm products to anybody suffering with sensitive skin and is generally very calming yet hydrating at the same time.