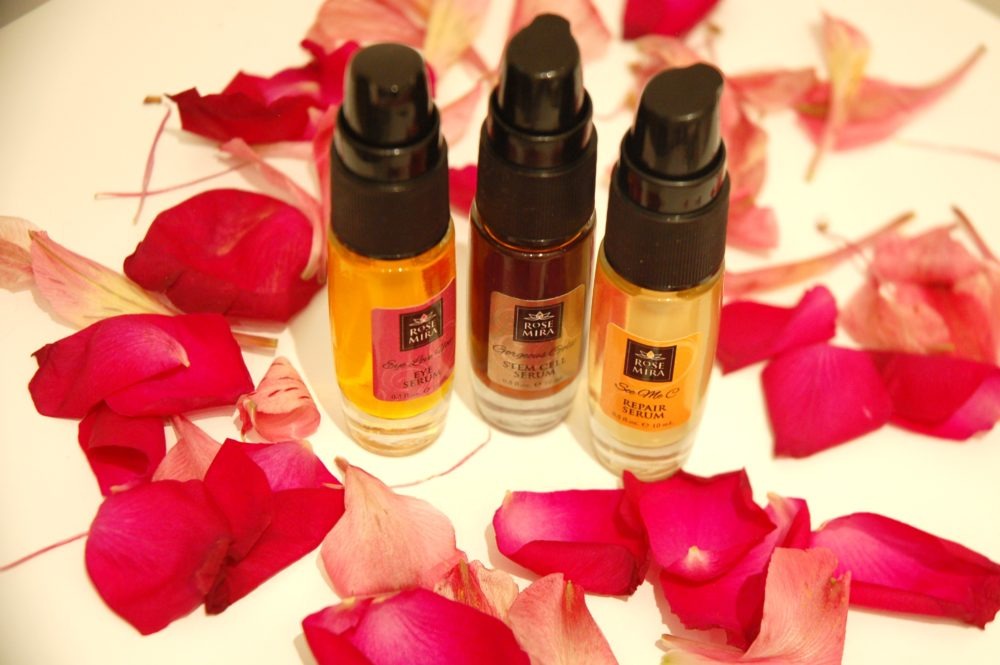 Rosmira Skincare
Rosemira Skincare is a brand which was created by Mira Herman located in Sonoma County, CA.- A center of organic culture and creative herbalism.
The skincare brand is Organic and doesn't use preservatives, additives, parabens, phthalates, artificial fragrances or dyes. Each product is very natural and great if you have sensitive skin.
The products photographed above are a collection of beautiful serums for the face and for the eye.
From left to right
Eye Love You Eye Serum
The Eye Love You Eye Serum – This is a very rich eye serum which is suitable for all skin types. The product has been designed to Deeply Nourishing, Brighten, Firm, and Lift making it a great serum to use around the eye area to eliminate fine lines and dark circles.
This is a great eye product to use just after you cleanse and tone your face, apply it gently around the eye area with your index finger and pat it on giving your skin a slight massage as you do. Then follow with an eye cream for best effects, or just simply use it on its own like I have been doing.
KEY INGREDIENTS:
• Sea Buckthorn Berry CO2: Regenerating, Anti-Aging, Restoring
• Borage Seed Oil: Nourishing, Slows down wrinkle Formation
• Evening Primrose Oil: Rejuvenating, Moisturizing, Anti-Aging
• Carrot Seed Essential Oil: Toning, Rejuvenating, Anti-Wrinkle
• Apricot Kernel Oil: Revitalizing, Nourishing, Anti-Aging
The Gorgeous Gold Stem Cell Serum
This is one of Rosemiras signature serums which is exceedingly products. The Gorgeous Gold Stem Cell Serum has been designed for all skin types, specifically for dry and more mature skin. This serum is a great anti ageing product and is beautiful to use. As it's ever so rich you don't need to use very much, a little really does go a long way.
Prevention is key for anti-ageing and after hunting for stronger products for my skin this serum has certainly impressed.
KEY INGREDIENTS:
• Pomegranate Seed Oil CO2: Anti-oxidant, Nourishing, Balancing
• Edelweiss Stem Cell Extract: Anti-Oxidant, Protects Stem Cells
• Frankincense Essential Oil CO2: Rejuvenating, Anti-Aging, Calming
• Jojoba Oil: Anti-Oxidant, Anti-Inflammatory, Hydrating
• Rosehip Seed Oil CO2: Hydrating, Nourishing, Anti-Aging
• Calendula Essential Oil CO2: Soothing, Healing, Anti-inflammatory
See Me See Serum
This serum is light weight and a perfect veil to wear underneath your face cream. It's full of anti-ageing oils which settles the skin tone and has a very soft finish to the skin.
KEY INGREDIENTS:
• South African Marula Oil: Anti-Oxidant, Hydrating, Softening
• Indian Pomegranate Seed Oil: Anti-oxidant, Nourishing, Anti-Aging
• Somalian Frankincense Essential Oil: Rejuvenating, Anti-Aging,
• Bulgarian Rose Essential Oil: Moisturizing, Regenerating, Restoring
• French Linden Blossom Absolute: Anti-Oxidant, Regenerative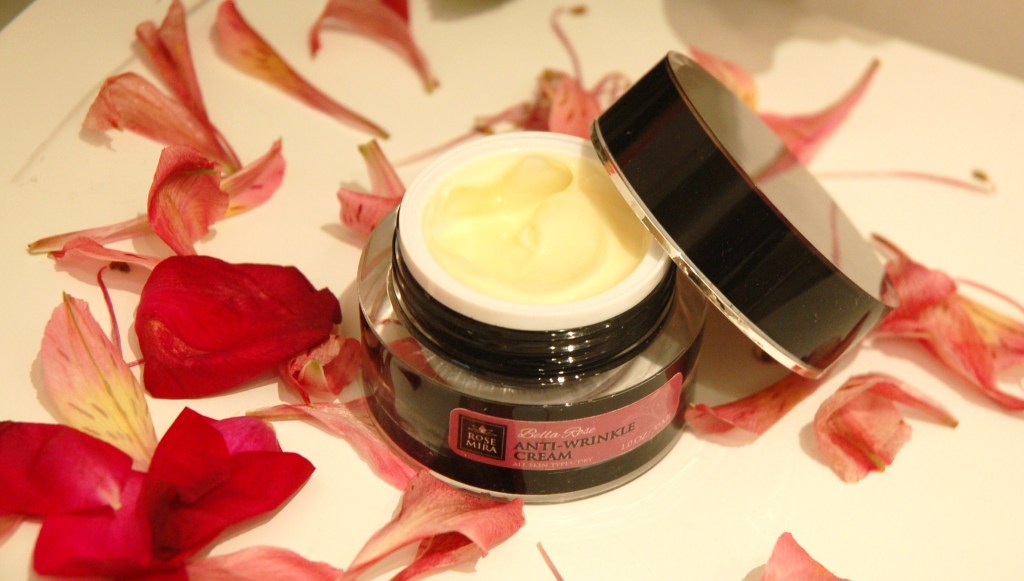 Bella Rose Anti Wrinkle Cream
This anti-wrinkle cream is a highly a pot of rosey goodness! The Bella Rose cream is packed with essential oils for the skin. Perfect to use as a night cream which is what I have been doing as the strong is a little too potent for the daytime for me. If you like rose scents this is perfect for you, there are other scented creams which are available from Rosemira.
KEY INGREDIENTS:
• Jojoba Oil: Penetrating, Moisturizing, Regenerating, Toning
• Rose Damascene Essential Oil: Moisturizing, Hydrating, Regenerating, Anti-Oxidant
• Aloe Vera Gel: Soothing, Healing, Anti-Inflammatory, Anti-Wrinkle
• Neroli Essential Oil: Balancing Sebum for Oily and Dry skin
• Patchouli Essential Oil: Healing, Toning, Firming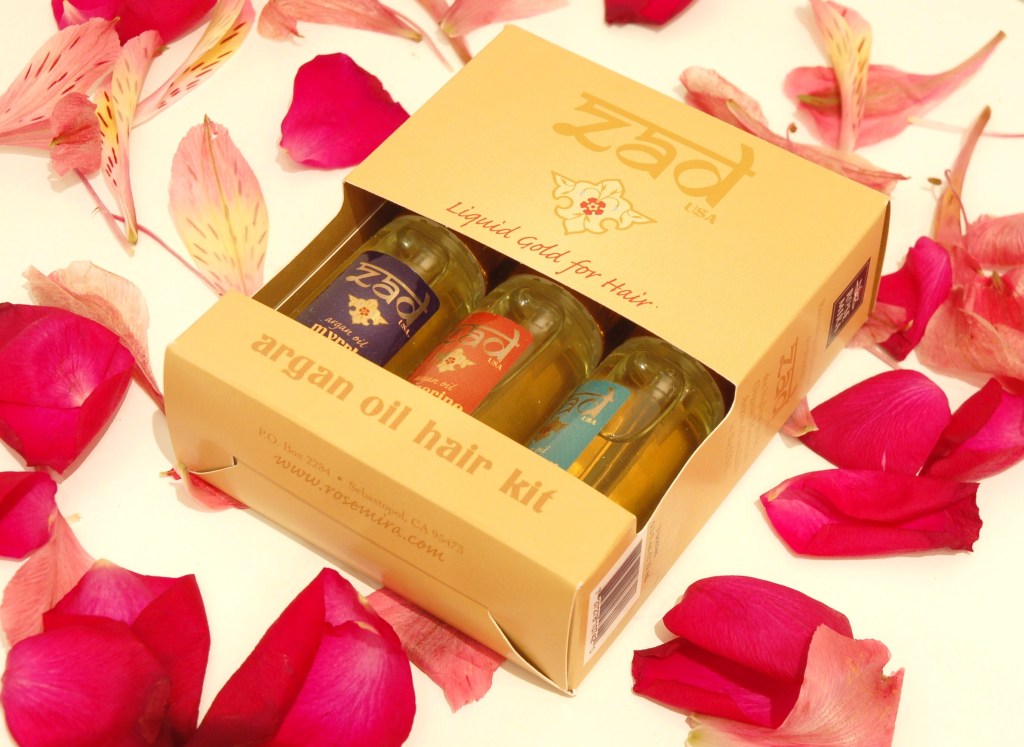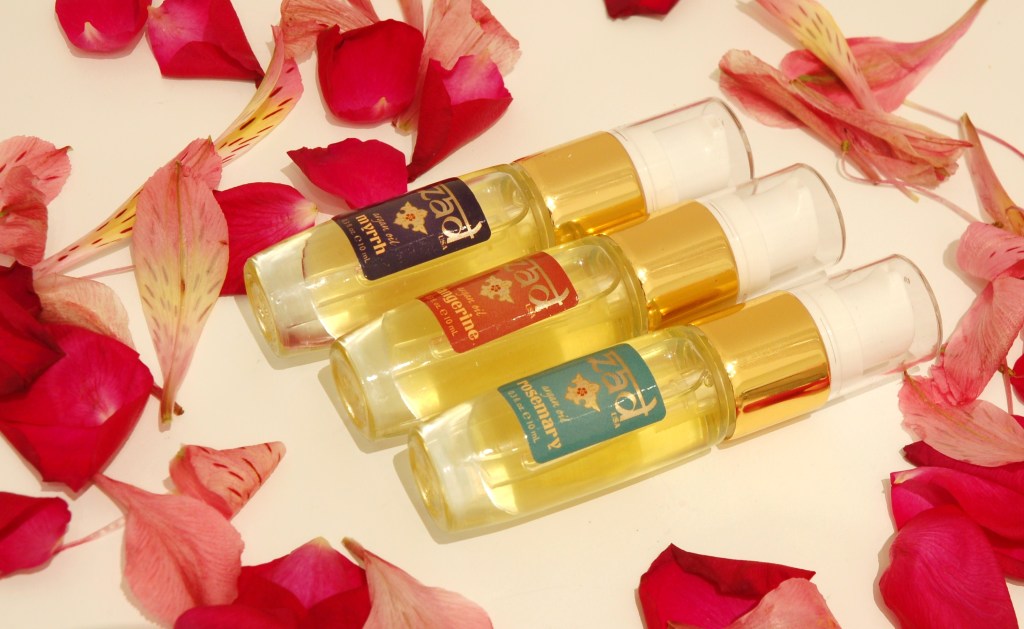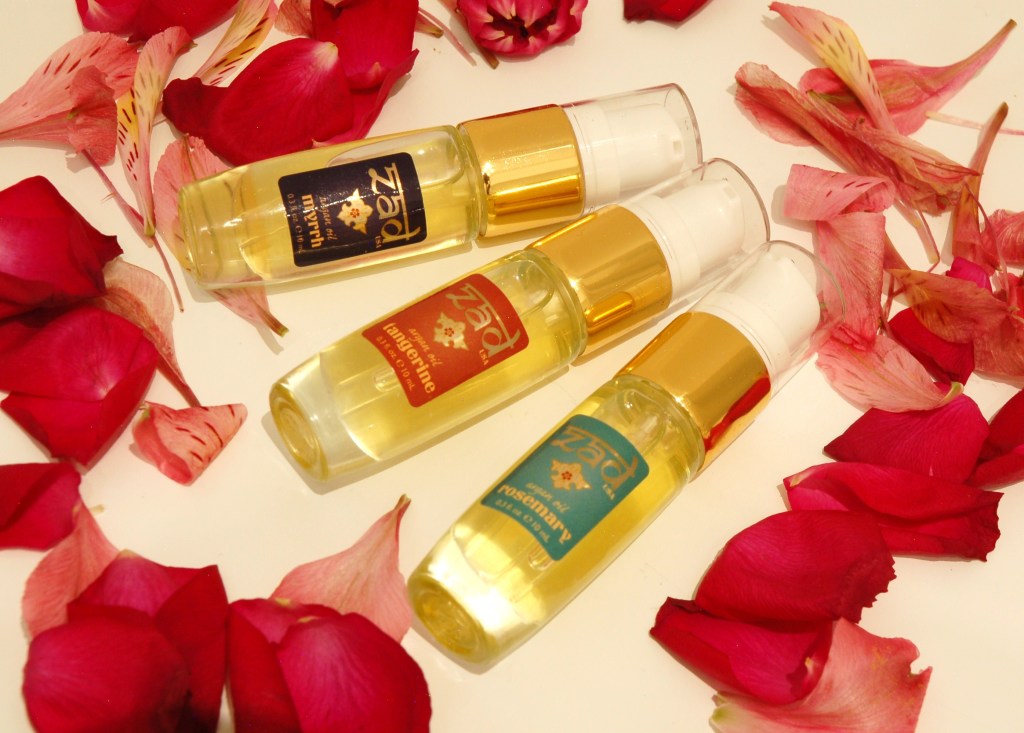 Organic Argan Oil Hair & Body Kit
The kit contains three bottles of superior quality Organic and Fair-Trade Argan Oil. The hair oils contain 99% Argan oil with 1% added Essential Oils of either Rosemary, Myrrh or Tangerine. They can be used separately or combined together! My favourite is the Tangerine hair serum, it's a beautiful scent. I have quite dry hair so I found this really did help to keep flyaway hair at bay!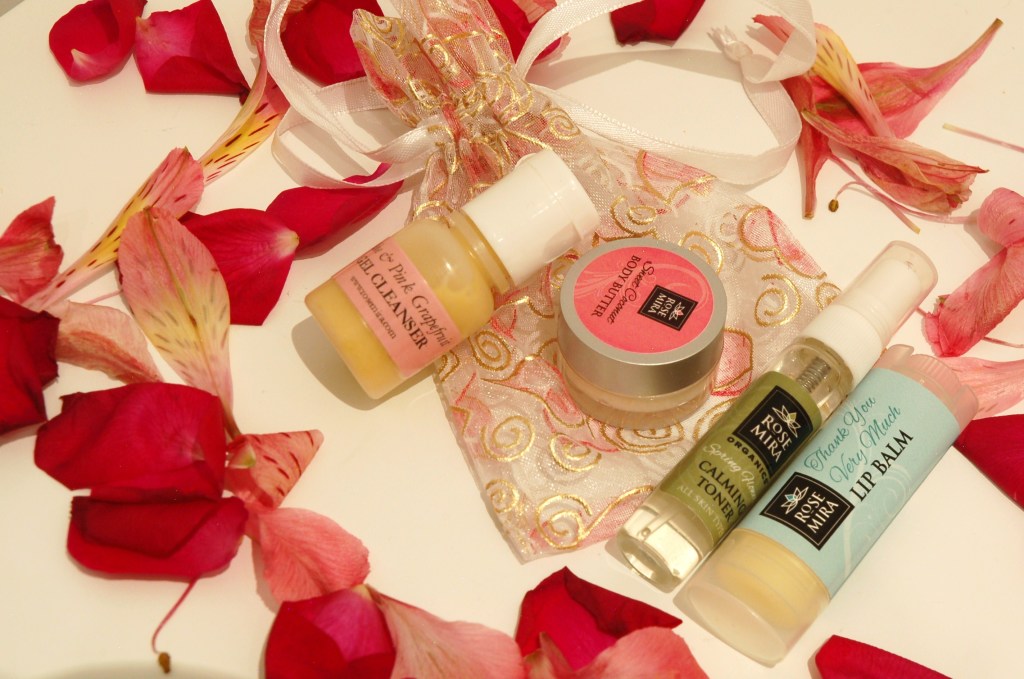 Firstly I wanted to comment on how pretty this selection is, I love them all especially the mini Sweet Coconut Body Butter. I do love great presentation when it comes to packaging and this was a pleasure to see this, I love the little bag they came in too 🙂
The Thank You Very Much lip balm is ever so moisturising and great to protect the lips for Winter, your lips will certainly be thankful 😉 – This now goes everywhere with me when I go out. The Cleanser smells delicious and the toner has a very refreshing scent and feel to it.
Overall I'm impressed by the high quality of this brand. 100% natural and effective, kind on the skin, and beautifully scented.
Do visit their website to see what products take your fancy!
Top 10 Skincare Tips by Founder Dr Mira Herman
1.       Mind & Body: Whatever you consider important to keep your body and mind healthy, is also what your skin needs. Healthy foods with plenty of nutrients, exercise, sleep, and water. I also believe smiling is good for you – don't worry about those crow's feet – smile and use a good serum or eye cream and you'll be beautiful and happy.
2.       Cleanse properly: Use foaming cleansers no more than 3 days a week, once a day. While they are useful to remove dirt, grime and sweat, overusing them can have detrimental long-term effects on your skin.
3.       Use Hydrosol Toners: Toners tend to be overlooked in a skincare regimen. Toners are hydrating, moisturizing, calming and refreshing. Use them as a penetration enhancer by applying your moisturizer or serum while the toner is still slightly moist on your skin.
4.       Use a Serum: Serums are like juice for the skin, a concentrated way to deliver lots of nutrients with only a few drops. A good serum is like drinking juice instead of eating a salad – both are good for you, but one is more concentrated. Vegetable and seed carrier oils like Rosehip Seed, Argan, Marula or the new coveted Prickly Pear oil should be the base of a formula when looking for serums to deliver long term anti-ageing results.
5.       Moisturise A good day moisturiser will absorb relatively quickly, a night cream is richer and intended to be absorbed slowly while you sleep.
6.       Mix Your Skin Regimen Up: Don't get into the routine of using the same skincare products for the next 20 years. Pay attention to what your skin needs as the seasons, and your skin challenges change. It's important to alternate the sources of the nutrients we feed our body and skin.
7.       Establish a Basic Routine: Regardless of how busy your life is or how much time you can spend on your skincare, my "Basic 4" philosophy will fit into anyone's schedule: Cleanse, Tone, Serum, Moisturise.
You can use an exfoliant if you want, like a scrub, a peel , eye cream If you stick to the Basic 4 and build on top of them, you will maintain healthy and happy, youthful skin.
8.       Use Clay Masques: A simple, effective and non-abrasive way to get rid of dead skin cells, stimulate and improve circulation, open pores to get rid of toxins and balance sebum production. I recommend using a clay masque twice a week, or whenever your skin needs reviving.
9.       Find one or two skin care companies you trust and stick with them: Avoid companies that only see the bottom line and don't have your best interests at heart. The ingredients should be pure with very few if any chemical names you can't pronounce.
10.   My thoughts on Make-Up: Use less and remove immediately when you get home – your skin needs to breathe. If you consistently support your skin and develop that healthy radiant glow you want, the natural beauty of your skin will be your foundation.