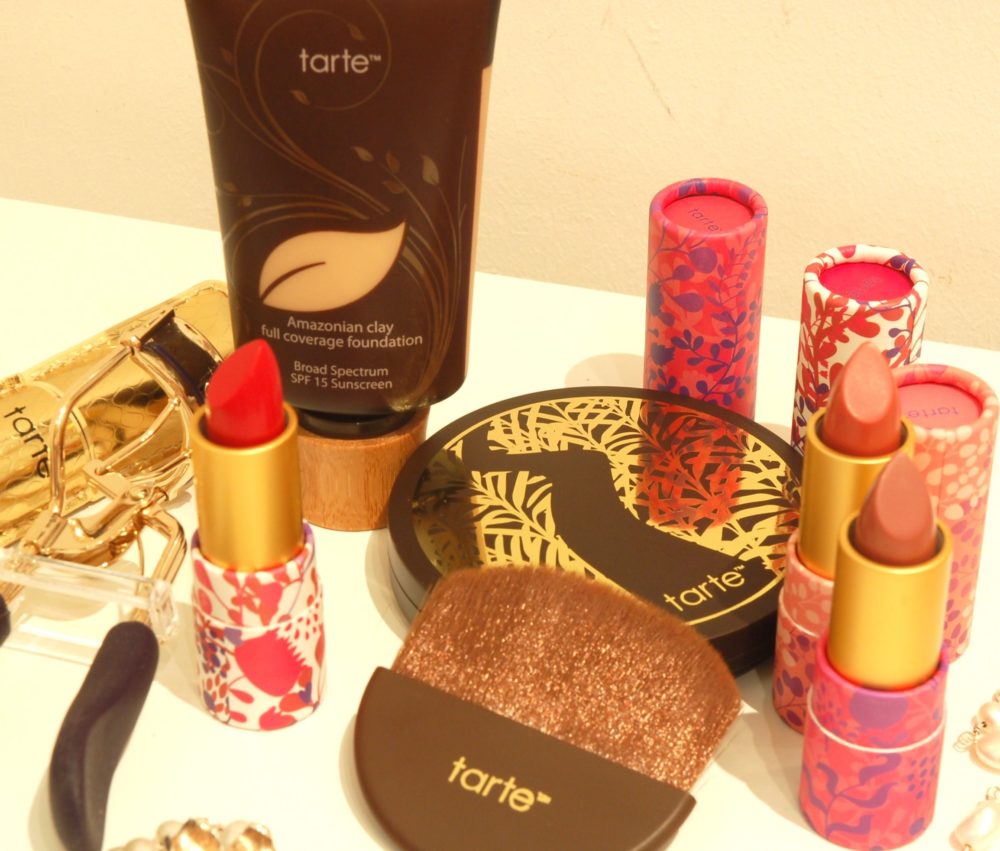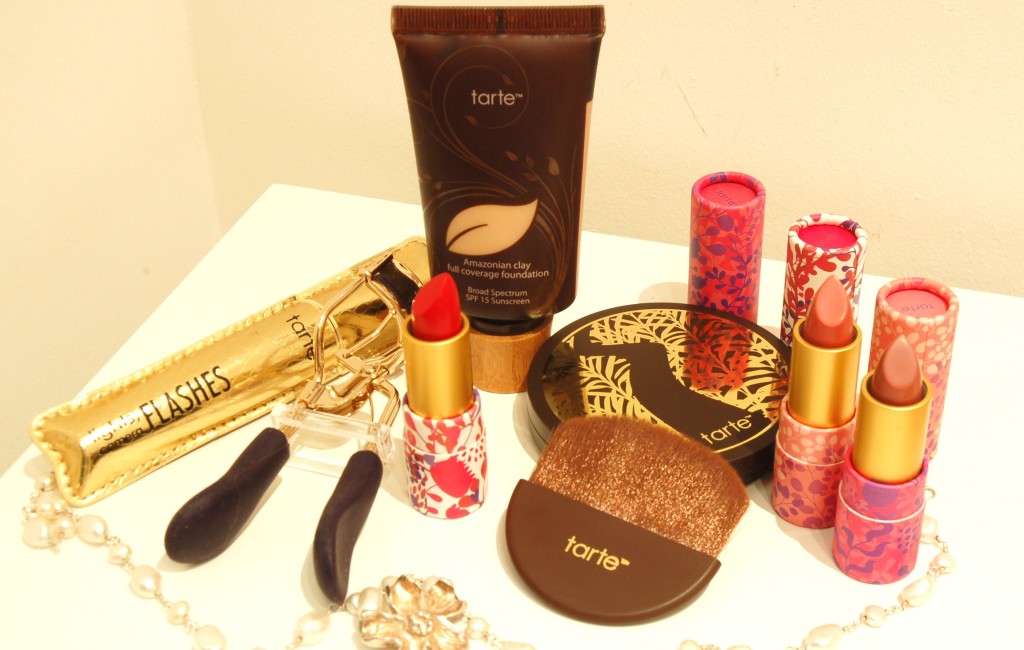 Tarte Cosmetics
Tarte is all about high performance naturals. CEO Maureen Kelly
Tarte was created over 12 years ago from Maureen's own apartment in New York City. It was her mission to create a colourful eco friendly cruelty free makeup line with skin benefits which really works. Their brand is full of ingredients which are amazing for the skin such as vitamins, minerals & plant extracts leaving you looking beautiful and perform amazingly.
Lights, Camera, Flash Statement Mascara
Firstly the one thing I love about this product is the golden packaging and soft material. Unique in terms of product design which is something I love about Tarte Cosmetics.
The Lights, Camera, Flash Statement Mascara itself is a new & improved version of their older purple tube, and is said to amplify lashes to 752% in terms of lash volume! Impressive! The custom-engineered brush has been designed to boost even the thinnest of lashes & this is exactly why I chose it 😉
It does impress, you don't need to use much of the product to see results. Lashes appear fuller, darker and volumises after the first coat!
This mascara also acts as a treatment for lashes which is a fantastic benefit and contains the following:
Provitamin B5: vitamin B derivative that helps treat and thicken lashes.
Beeswax: a protective barrier between the skin and the environment that has been known to naturally stimulate collagen production.
Mineral pigments: soothe and soften lashes.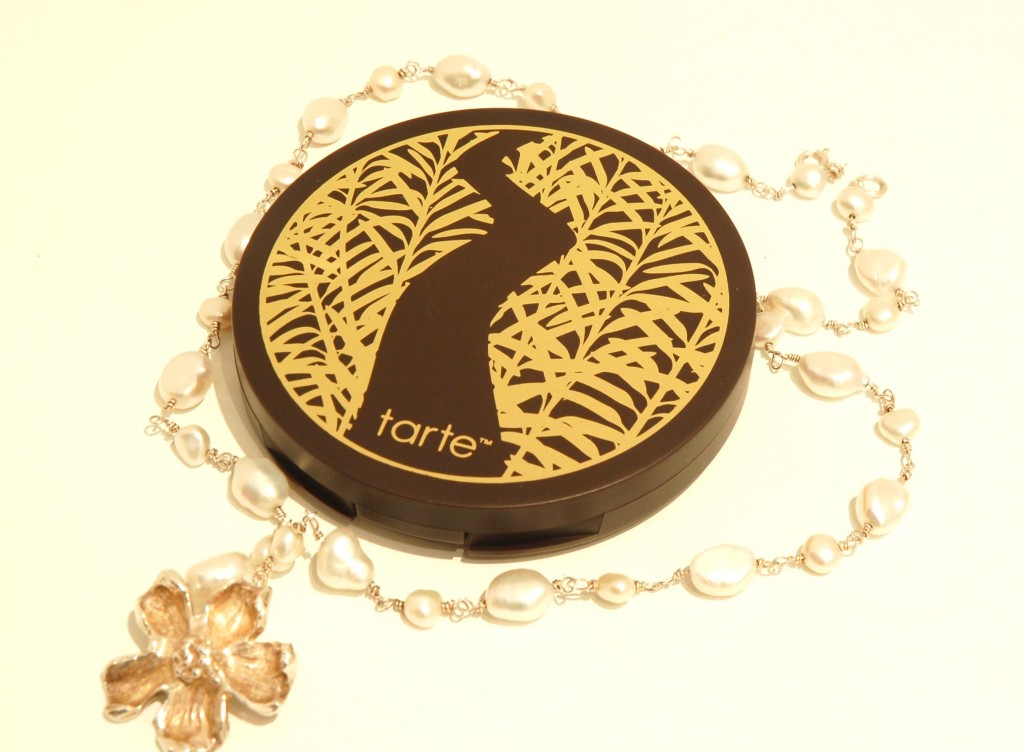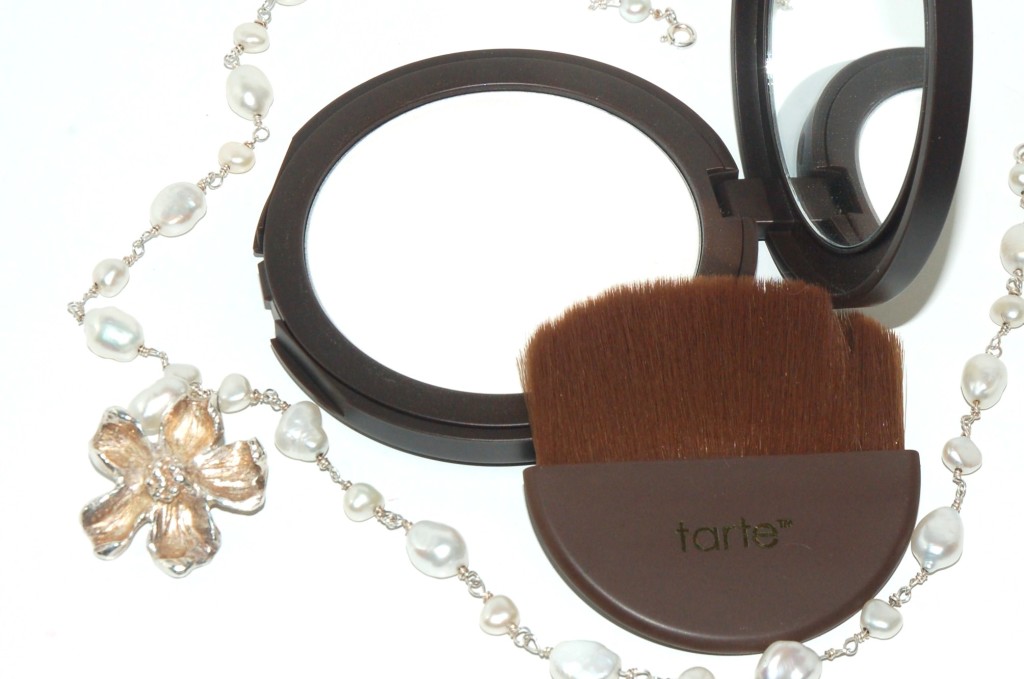 Smooth Operator Amazon Clay Finishing Powder
A translucent finishing powder which contains Amazonian clay, it keeps makeup in place providing it with a very silky finish. It mattifies skin without appearing chalky. It removes excess oil from the skin, and can be used along as a skin treatment reap all the benefits of Amazonian Clay.
A beautifully designed compact! The Smooth Operator Amazon Clay Finishing Powder really is a beautiful product.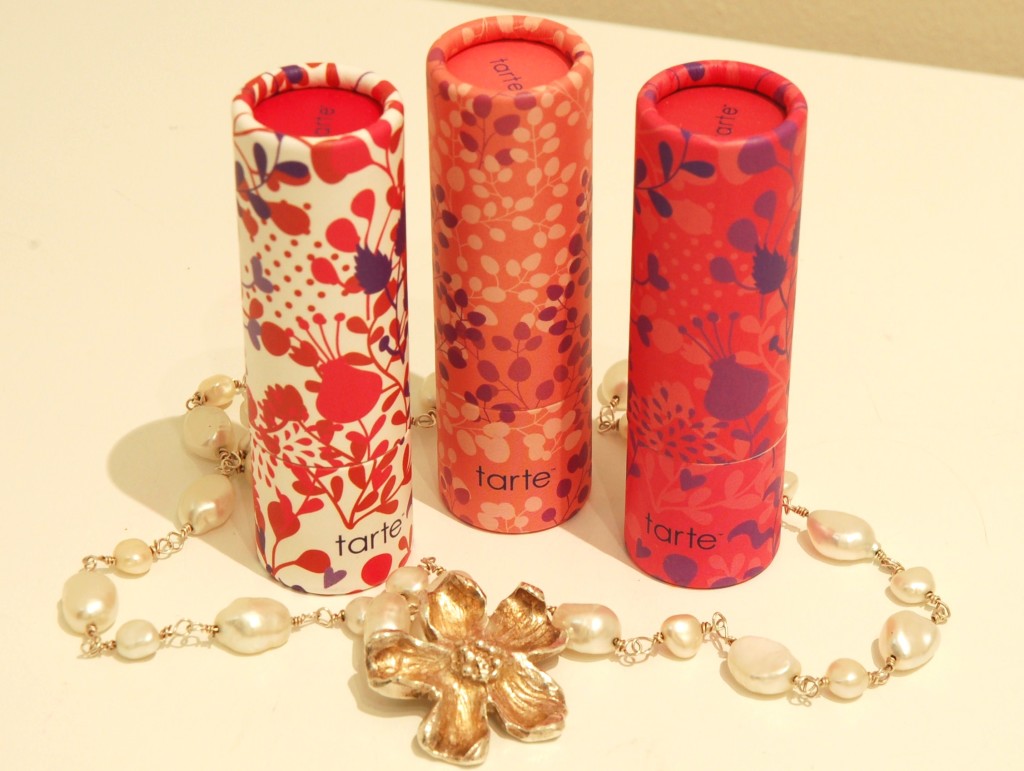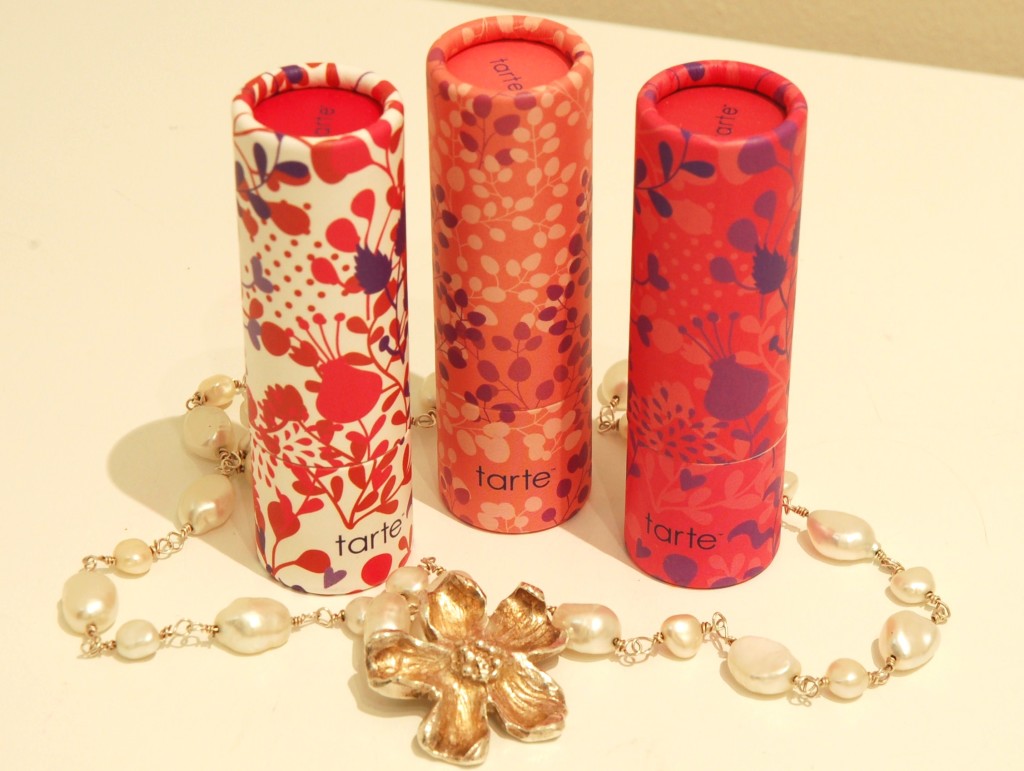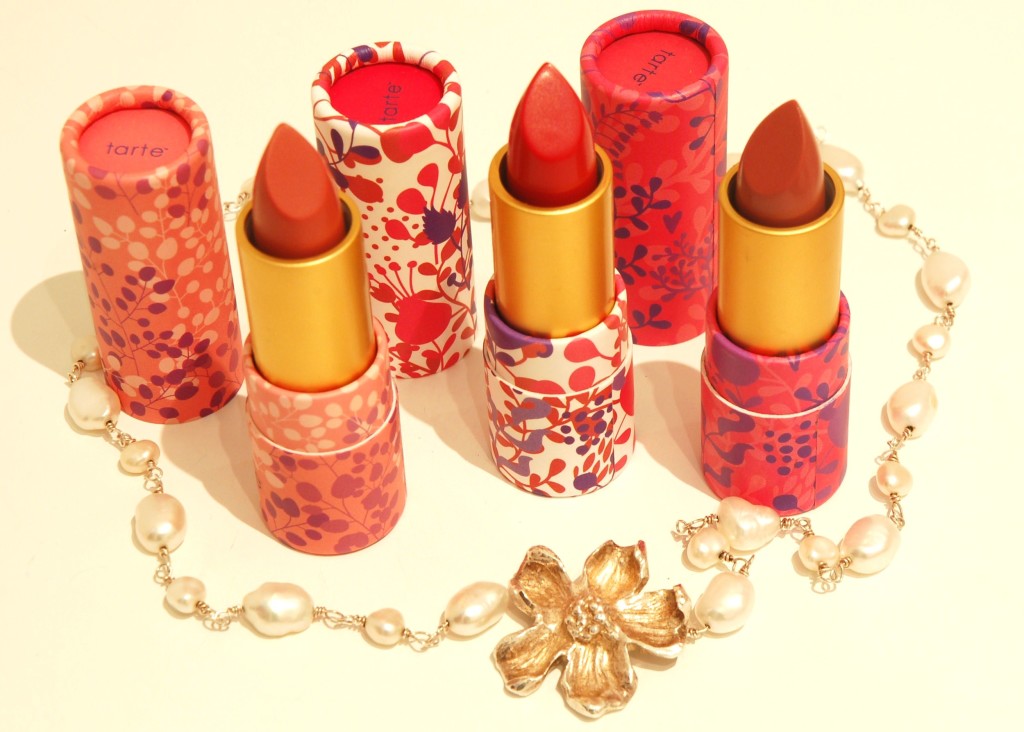 Amazonian Butter Lipstick 
From left to right
Plummy Rose – Rose tinted brown
Poppy – A light sheer red shade
Angelic Nude – A natural beige
Each of these lipsticks are incredibly creamy! Highly moisturising and almost feel like lip balms rather than lipsticks! Each lipsticks are infused with Amazonian butters to treat lips and glide on very easily. Each lipstick contains Peppermint oil, giving each lipstick a minty fresh scent, you'll certainly feel the tingle of the peppermint when it hits your lips!
The packaging is just so pretty! I love each and every one of these! They are so pretty, Tarte really have outdone themselves on the beauty of these products 🙂 The Amazonian Butter Lipstick collection impresses!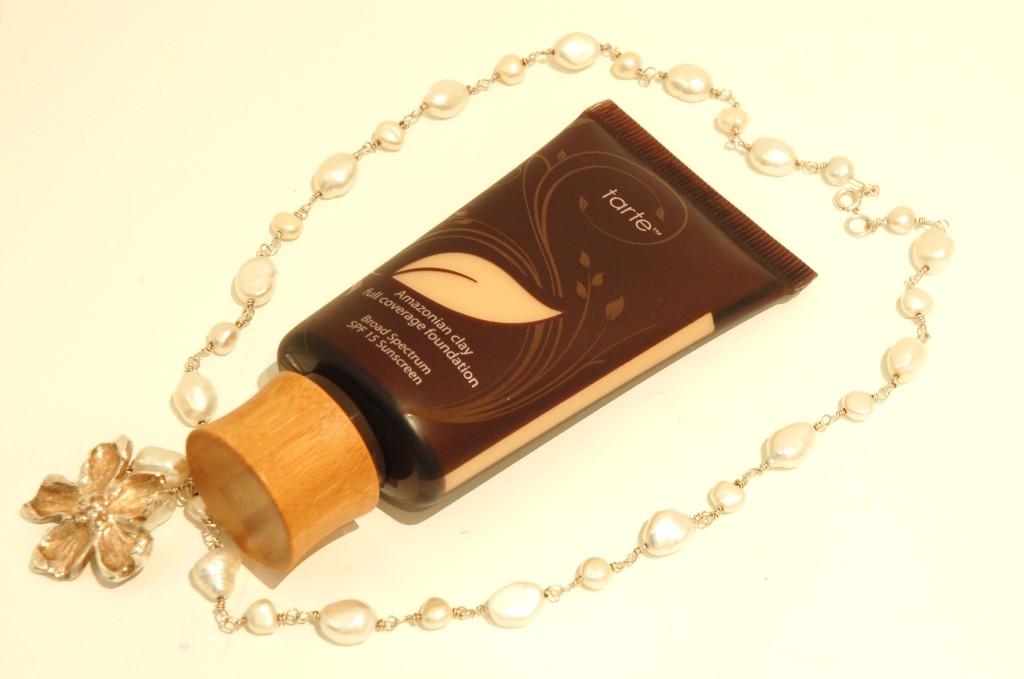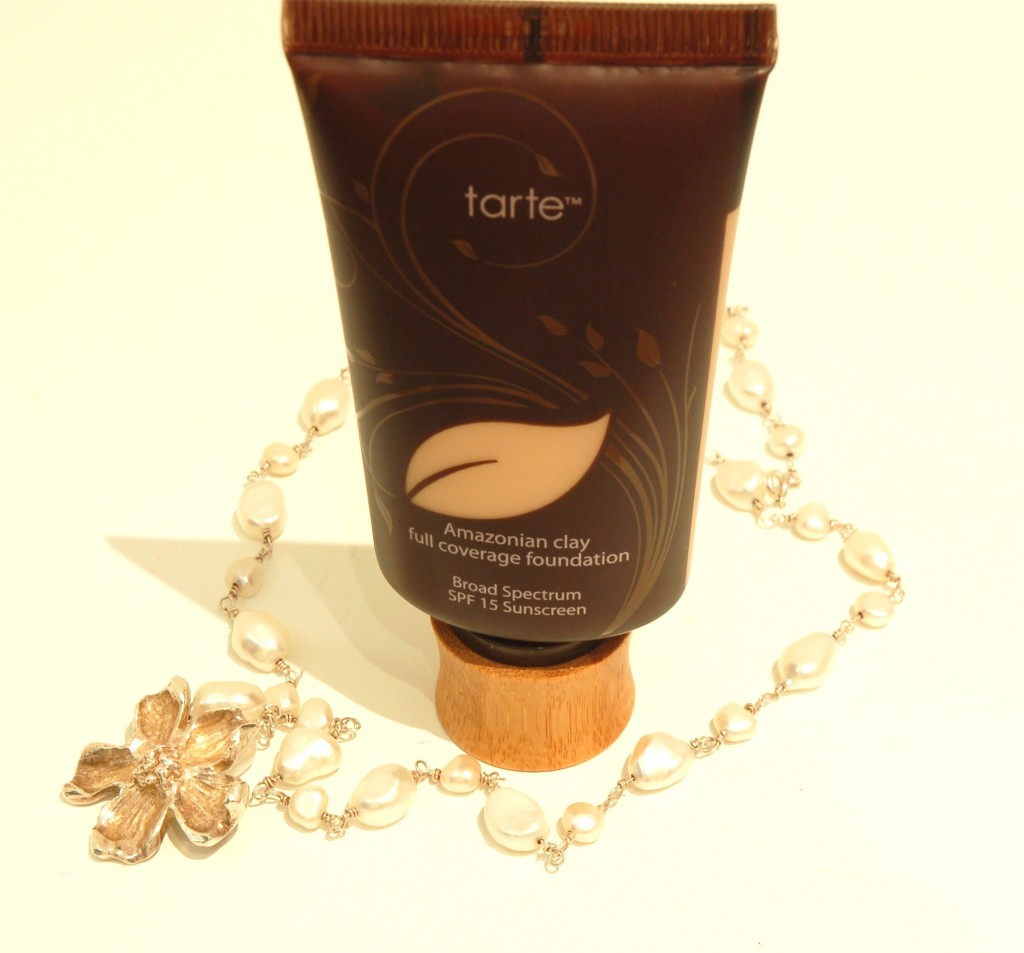 Amazonian Clay 12-hour Full Coverage Foundation
The Amazonian Full Coverage Foundation is a an oil free liquid foundation which provides full coverage over the skin. It's an oil free foundation and comes in a variety of shades. The foundation I have is Ivory which is actually lighter than expected (I have a light olive skin tone) so I would use this for the lightest part of my face, and choose a darker shade for the rest then blend.
It feels very soft after application & even though it's oil free, it does feel highly moisturising!
The foundation contains
• Amazonian clay: nature's most perfect ingredient for better, longer, truer wear
• vitamin A: antioxidant that retains moisture and helps protect against free radical damage
• vitamin E: natural preservative that also acts as an anti-inflammatory emollient and antioxidant
• mineral pigments: soothe and soften skin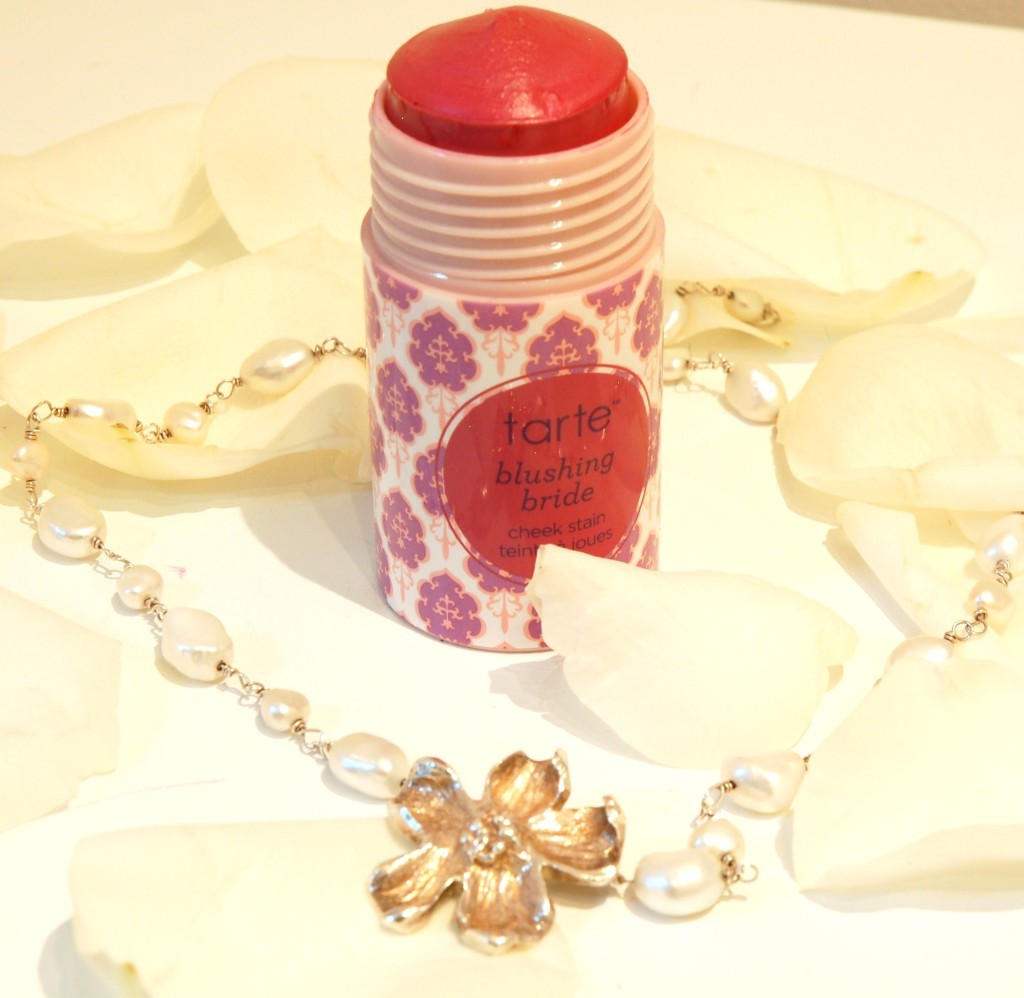 Tarte Cheek Stain in Blushing Bride
The Blushing Bride Cheek Stain by Tarte is so beautiful! It adds such a pretty warm pink tint to the cheek and lovingly caresses the face and adds a radiant pop of colour! This is a new shade from Tarte and just looks so complimentary!
I could imagine this being used on a bride on her wedding day, a really special product that finishes off a pretty makeup look! One of my favourite Tarte products I've tried 🙂
---
Tarte Gives Back!
Tarte have been working with coopratives in the Amazon for the past six years helping to improve living conditions for thousands of families and farmers in the Amazon. A brand that really does give back!
Giving back is just a huge part of our heart & soul, and that's what Tarte is all about. CEO Maureen Kelly