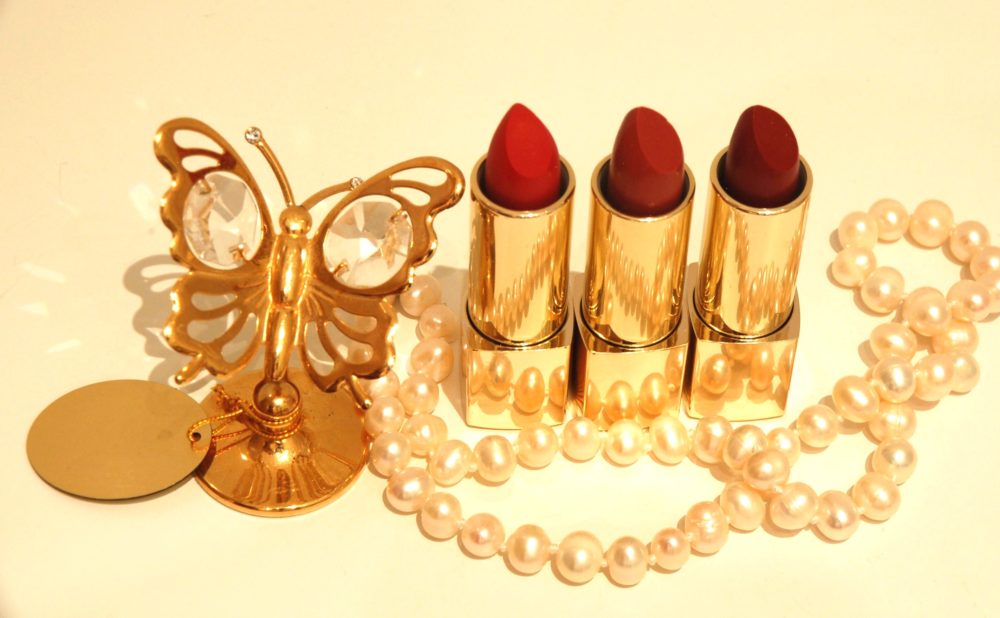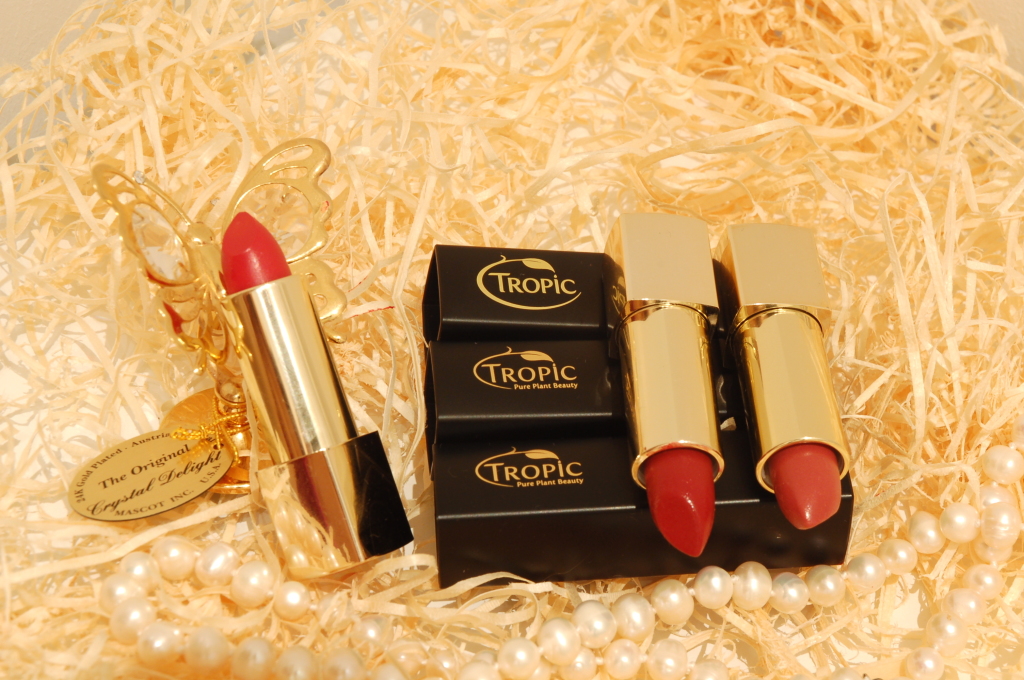 Tropic Skincare 
This influential brand grabbed the publics attention after owner of the company Susan Ma appeared on The Apprentice 2010. Renowned businessman Lord Sugar invested in Tropic Skincare after seeing potential in the products
"I admire the quality and ethos of the Tropic products,
and that's why I invested."
Lord Alan Sugar
The passion behind Tropic is inspiring, and the reason why I have shown a personal interest to this brilliant brand. Susan's passion is reflective in the quality of the products produced.
The brands beliefs and Values are about being Pure, Honest, and Effective which are the core principles behind the Tropic Skincare Brand. All products are derived from 100% pure plant extracts and the entire range is cruelty free.
Being a beauty enthusiast I was keen to try out the Botanical Cosmetics Range, Tropic's makeup range is powered by active botanical extracts and free from harsh chemicals.
The range is absolutely beautiful and each product is a pleasure to use.
Colour Click Sheer Lipstick
The trio of Colour Click lipsticks are just beautiful in shades (from left to right in the photograph above) and the black casing is exceedingly luxurious.
Dragon Fruit – A bold, fresh Pink Coral.
In Bloom – A sheer soft rose, that works to enhance your natural lip colour.
Rosehip – A warm, timeless, seductive red.
Each lip colour is conditioning and natural, and complimentary to any skin tone. They are very moisturising and feel luscious on the lips.
My favourite is Rosehip as it brings out the natural shade of your own lip colour, it's great for the daytime! Dragon Fruit or In Bloom are beautiful natural shades, I would opt for either of these for an evening look to create the perfect pout!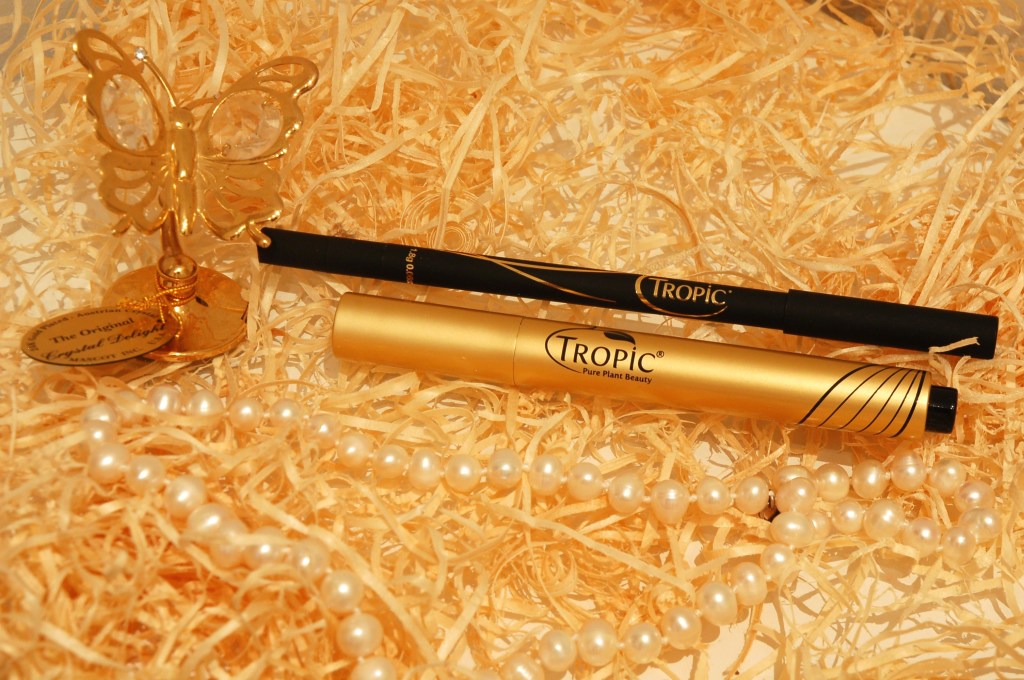 Illuma Brightening Concealer
This concealer is so lovely! The golden packaging is beautiful and represents the quality of the product inside. This concealer was designed to create fresh, luminous skin with the click of a pen. It is powered by radiance-boosting botanical actives, and light-reflecting particles.
The Illuma Brightening Concealer works very effectively to reduce fine lines and wrinkles, and perfect to conceal dark circles eliminating the look of fatigue. The formula sets in a matte way so it doesn't smudge, and is very long lasting. I'm very impressed with this product, compared to other products on the market this one wins for me because it is very long lasting.
Silk Gel Liner
The one pictured above is in Film Noir, it's a soft velvety eyeliner which is fantastic! I'm so impressed with the finish, it simply glides on and the gel formula makes applying eyeliner easy. The Silk Gel liner creates a dramatic black, it's perfect to emphasis eyes and create a glamorous and defined look.
One of my favourite eyeliners I've tried, easy to apply with a perfect finish.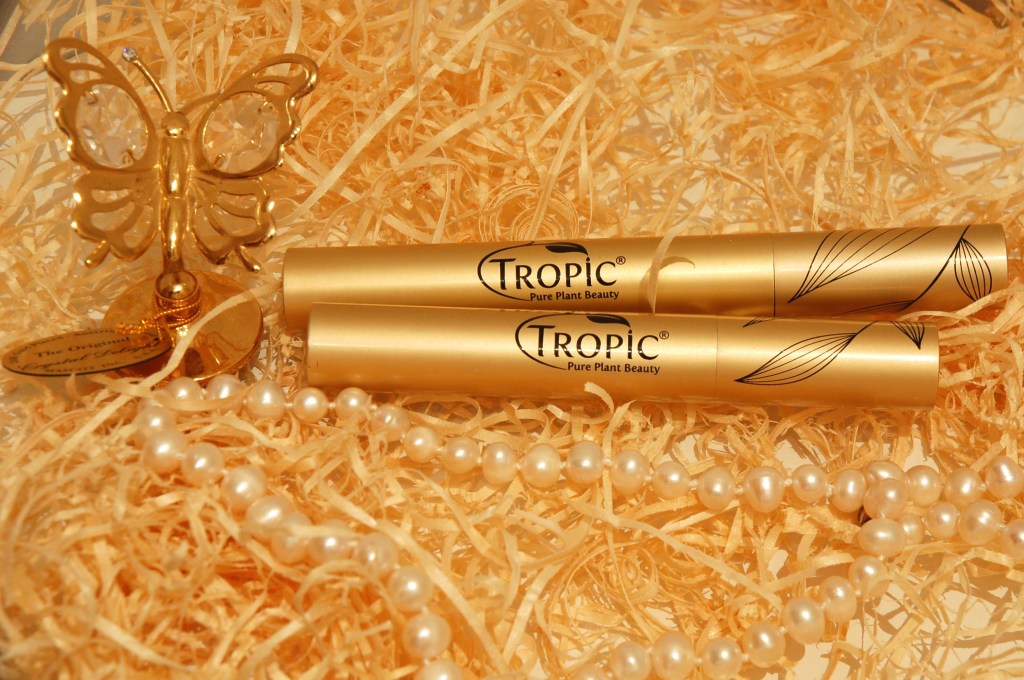 Lash Extension Kit
This product was created to form dramatic show stopping lashes. I haven't found many mascaras that create a full lash effect, and I've been on the hunt for a product that create a false eyelash effect quickly and encourages lashes to grow. The Lash Extension Kit is now a favourite, and having shorter eyelashes it works really well. The mascara is a brilliant black and has a nourishing finish. It's a multi tasking kit which is a must have for all mascara lovers!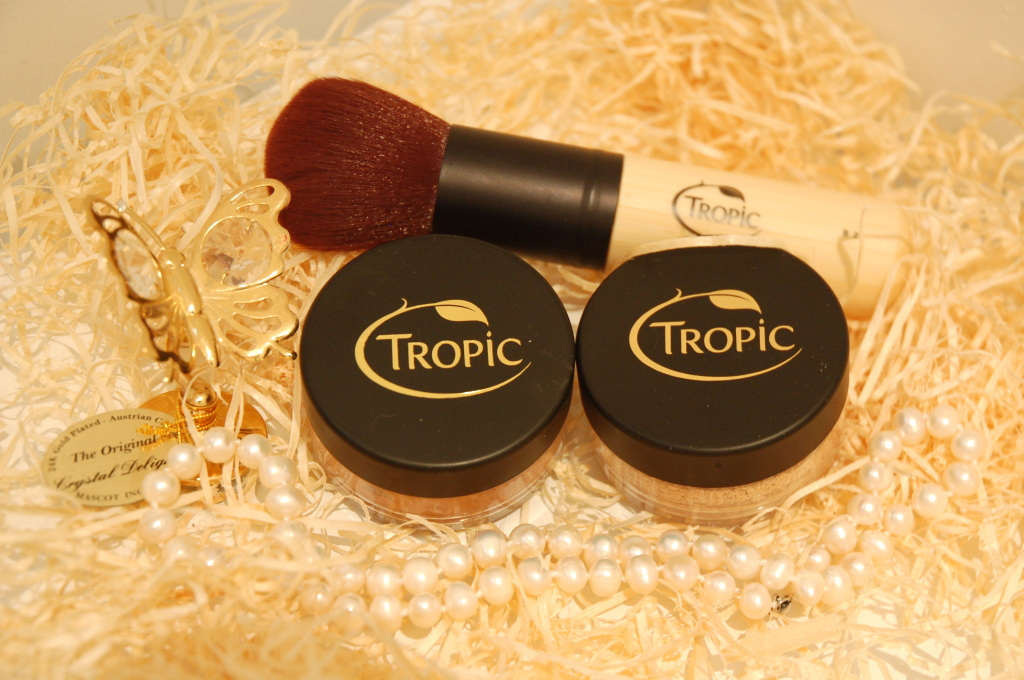 Mineral Foundation
This Mineral Foundation (right) is so easy to apply using Tropic's Kabuki Brush. An effective foundation with a natural and smooth finish. I tried the shade in 01 Barely Nude for a very natural shade. Being new to Mineral foundation I was impressed at how easy it was to apply, and how soft the finish was.
Warm Glow Radiance Booster
After applying my foundation I added warmth and radiance to my face using the Warm Glow Radiance Booster. This Hand-blended botanical powder is softly tinted with natural pigments to accentuate your features and give you a naturally glowing complexion. The powder enhances your natural tones and gives your skin a radiant glow.
This perfect powder is the ultimate asset to your makeup bag to warm up the face especially during those cold Winter months.
---
Susan Ma's Makeup Tips
1.       I love sky high lashes and use a hair dryer on my lash curlers to add heat and to give more easily curled, gorgeous lashes.
2.       Avoid panda eyes! Apply a mineral powder underneath your eyes after finishing your eye makeup to prevent your mascara and eyeliner from running.
3.       I use our brow highlighting cream just above my eyebrows as well as underneath to give the illusion of an instant eye lift.
4.       Use our Tropic eyebrow stencils for perfectly symmetrical and perfectly shaped brows.
5.       When I'm not feeling 100%, I always wear a bright red lipstick such as our Poppy Lipstick. Bold, red lips looks stunning on everyone and somehow always makes me feel better and more confident.
Don't follow your dreams, chase them!

Susan Ma – founder
Susan's passion and entrepreneurial spirit shines out in Tropic Skincare's high quality products 🙂