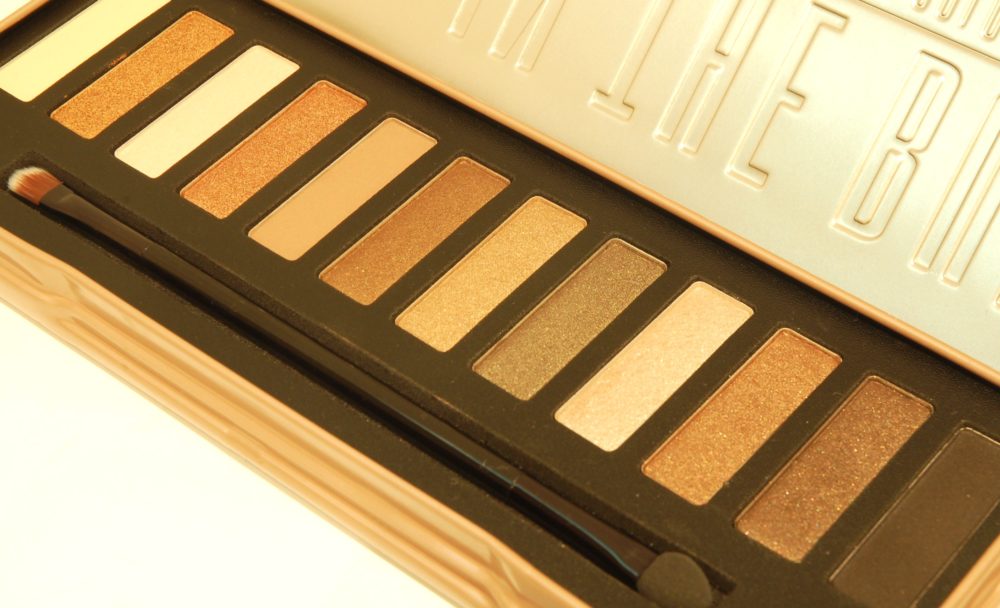 W7 In the Buff 
This palette is a natural eye palette which is similar to The Naked Palette Naked Palette 2 by Urban Decay. This is a great dupe in comparison and I'm impressed by the colours in this palette as the colours are so pretty and do resemble the colours of the Naked Palette Two.
They eyeshadow colours are not  highly pigmented, only a very delicate  touch of colour shows when you apply even if you layer  the eyeshadow. If you're looking for a vivid look try using an eye primer underneath to help colour pop a little more.
The In The Buff palette is great if you're simply looking for a day to day easy to use palette which adds a hint of colour to the eyelid, great to create a natural daytime look.
For a high-street brand it's fairly priced at £9:99 and it comes with a nice application brush to apply your shadow with.
W7 The Bronzer
This is a lightweight bronzer which is great to achieve a sun-kissed look. It's ever so light so I would use this as a blush used over a contoured cheek. Great for a hint of colour the packaging is fun loving! Affordable at £4:95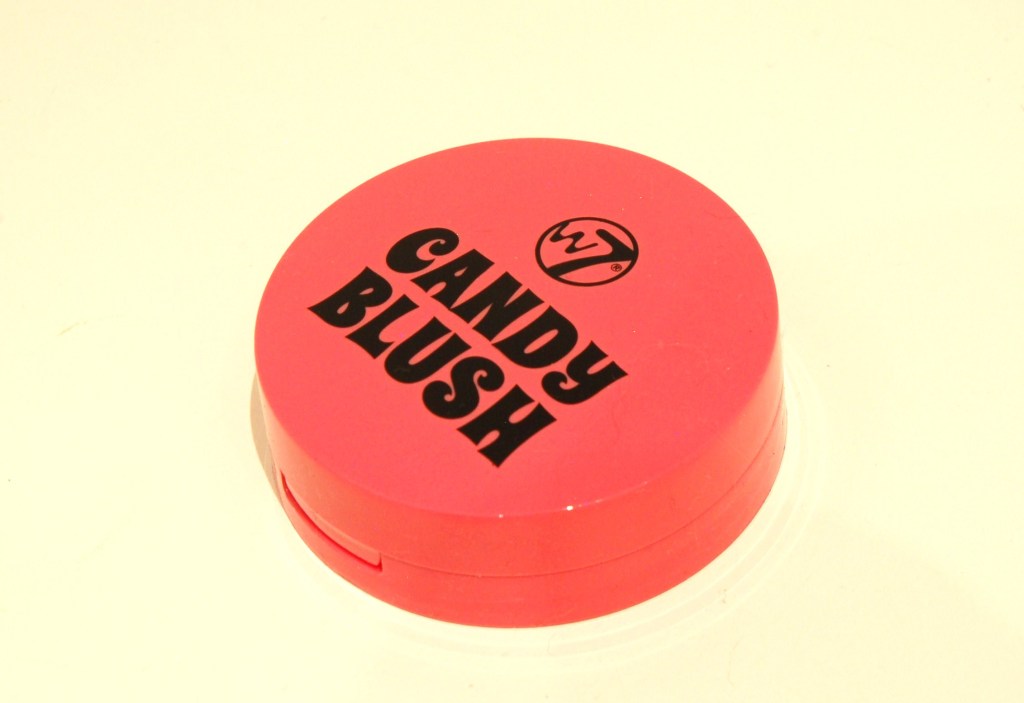 W7 Candy Blush Angel Dust
This adds a great pop of pink to the cheek! Fairly pigmented and you can layer it to create a dramatic look. It's fairly pigmented and at only £4:95 it's a great asset to your makeup bag. It's portable also so great to pop into your handbag on a night out.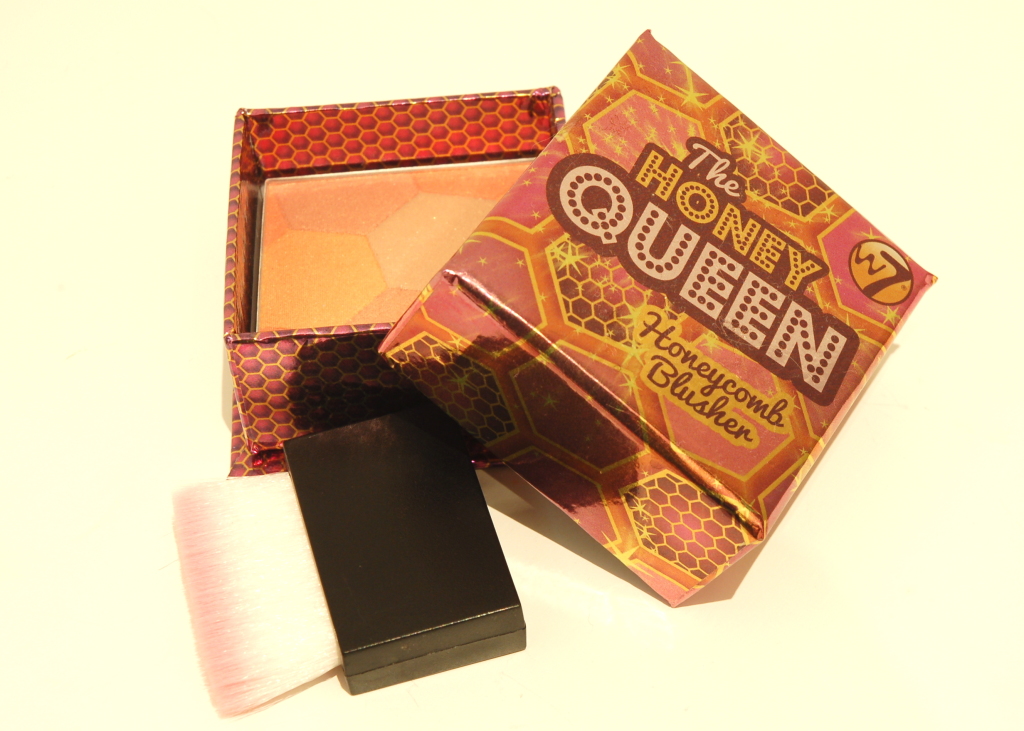 W7 Honey Queen Honeycomb Blusher
A lovely product and my favourite from W7 at the moment! The packaging is lively and the product itself works rather well, it's quite pigmented and compared to many higher end products this is a great day to day alternative! Also £4:95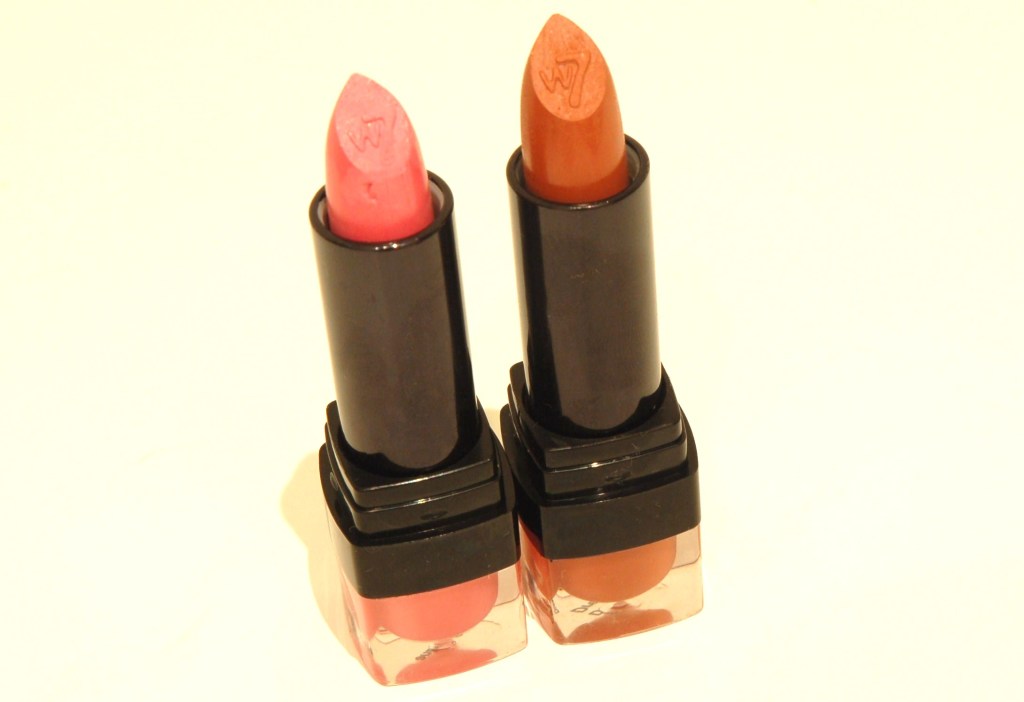 W7 Kiss Chase & Nude Kiss Lipsticks
From left to right
Kiss Chase in Magnifique – A bright pink shade
Nude Kiss in Dessert Dream – A very natural light brown
These lipsticks are fun for a light hint of colour on the lips. I don't usually wear bright pinks but this one is pretty natural so it reminded me more of a tinted lip balm rather than a fully pigmented lipstick. The Dessert Brown is a lovely colour and a favourite from W7, a nice shade.
Both lipsticks are matte so they are fairly long lasting. Priced at £4:95.