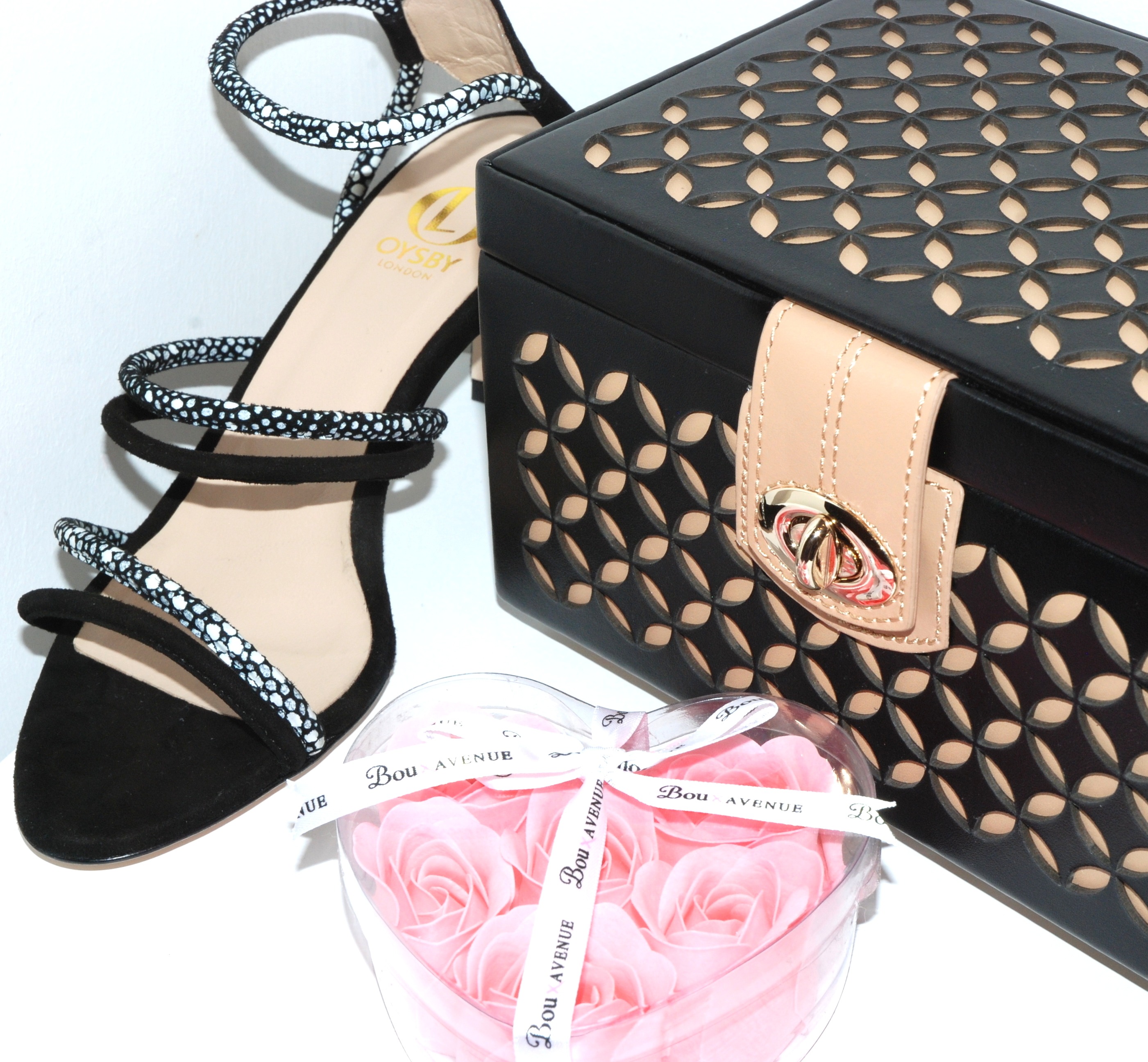 Wolf Review
WOLF has been designing and hand-making exquisite jewellery boxes, cases, watch boxes & winders for over 180 years. A British company who are passionate about creating high quality products and materials finishing each piece with expert precision.
The design photographed above is from the Chloe Collection Black Small Jewellery Box which is from the Chloe collection from WOLF. A beautifully designed piece from Simon Wolf with a beautiful pattern on the outside which I really do like.
The interior is perfect for storing your favourite jewellery pieces, a smaller yet functional unit perfect for your dressing table.
The monochrome heels photographed with this beautiful box are the Firework Black Shoes by OYSBY, they are beautiful & ever so comfortable to wear and a pleasure to photograph with the Wolf jewellery box.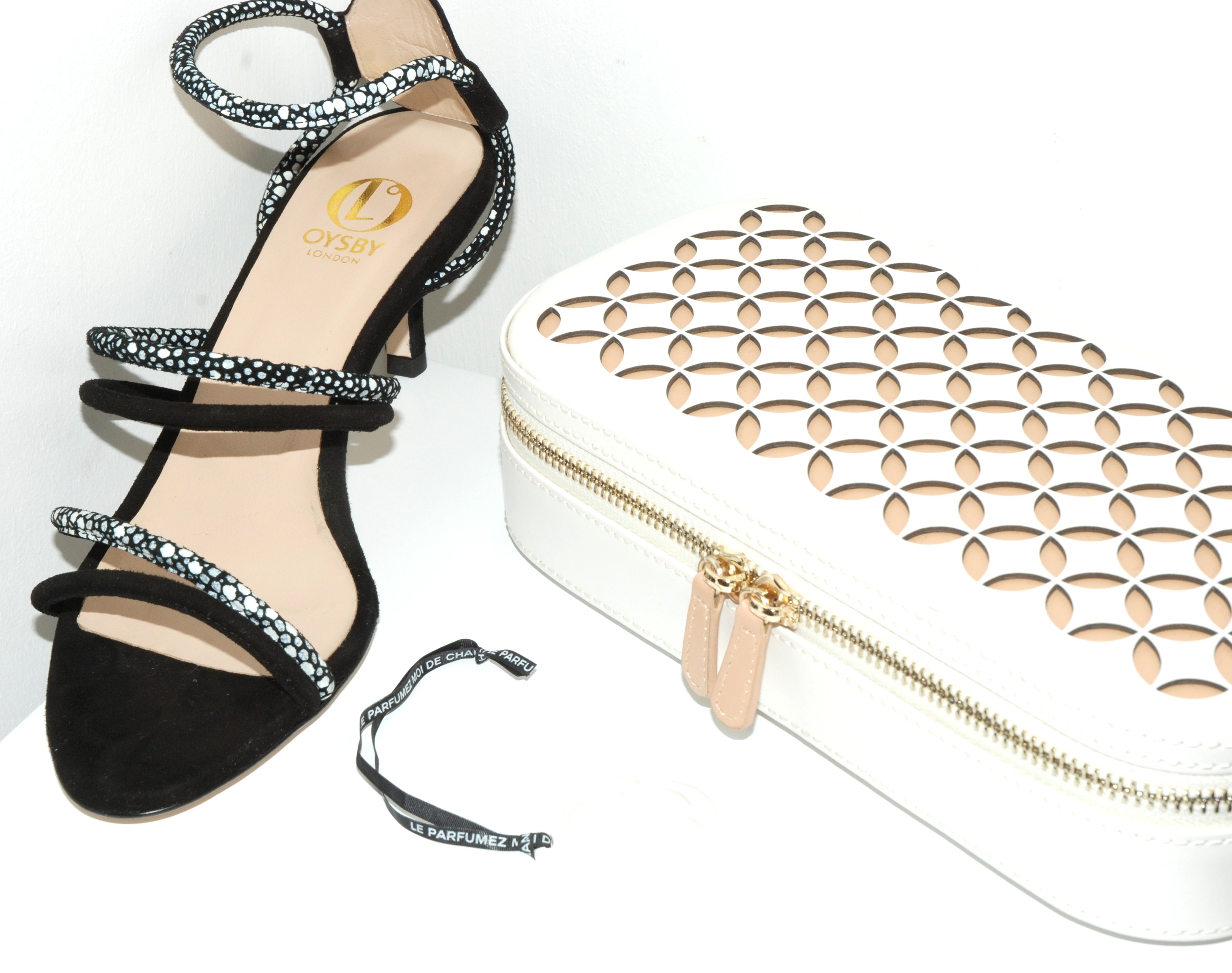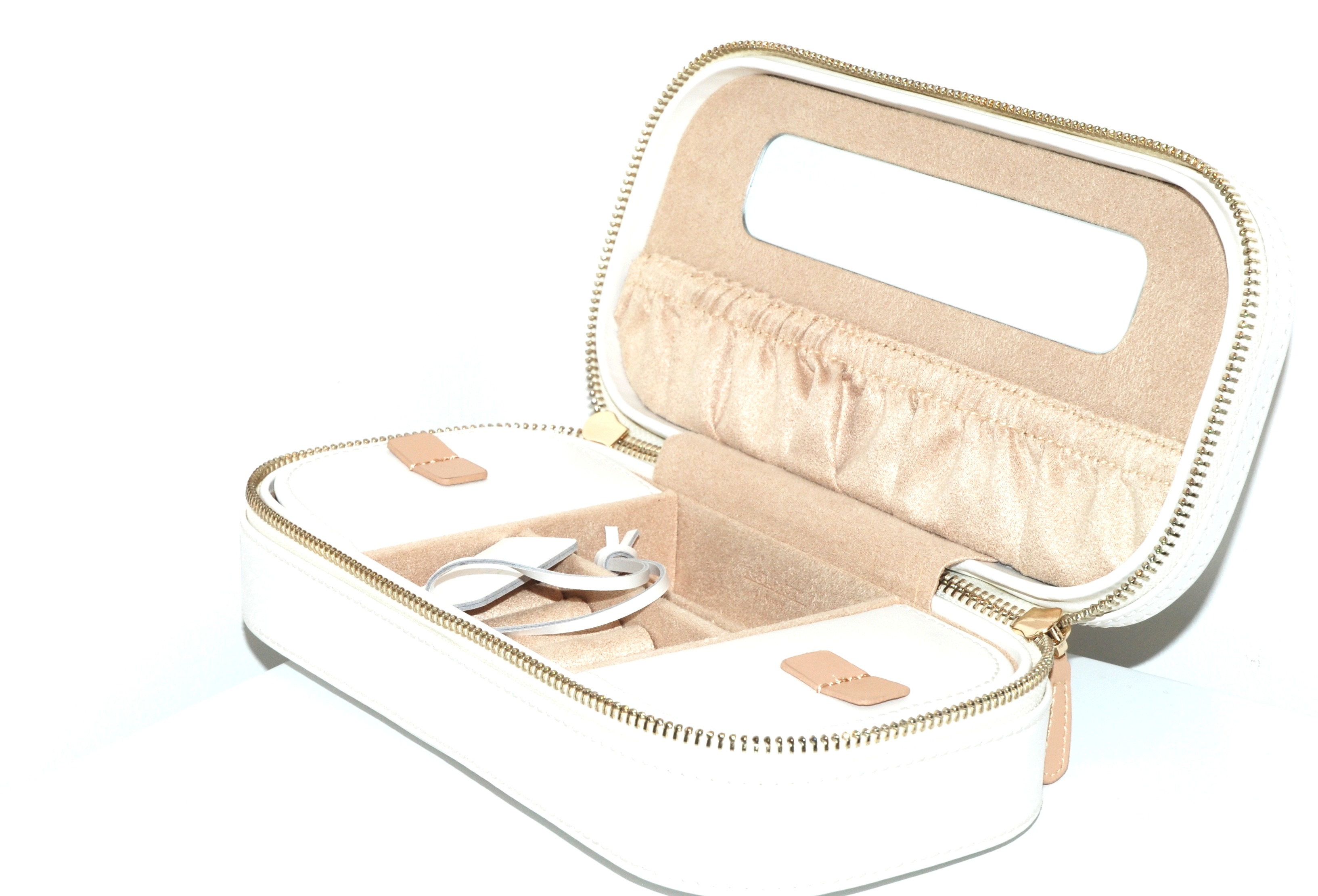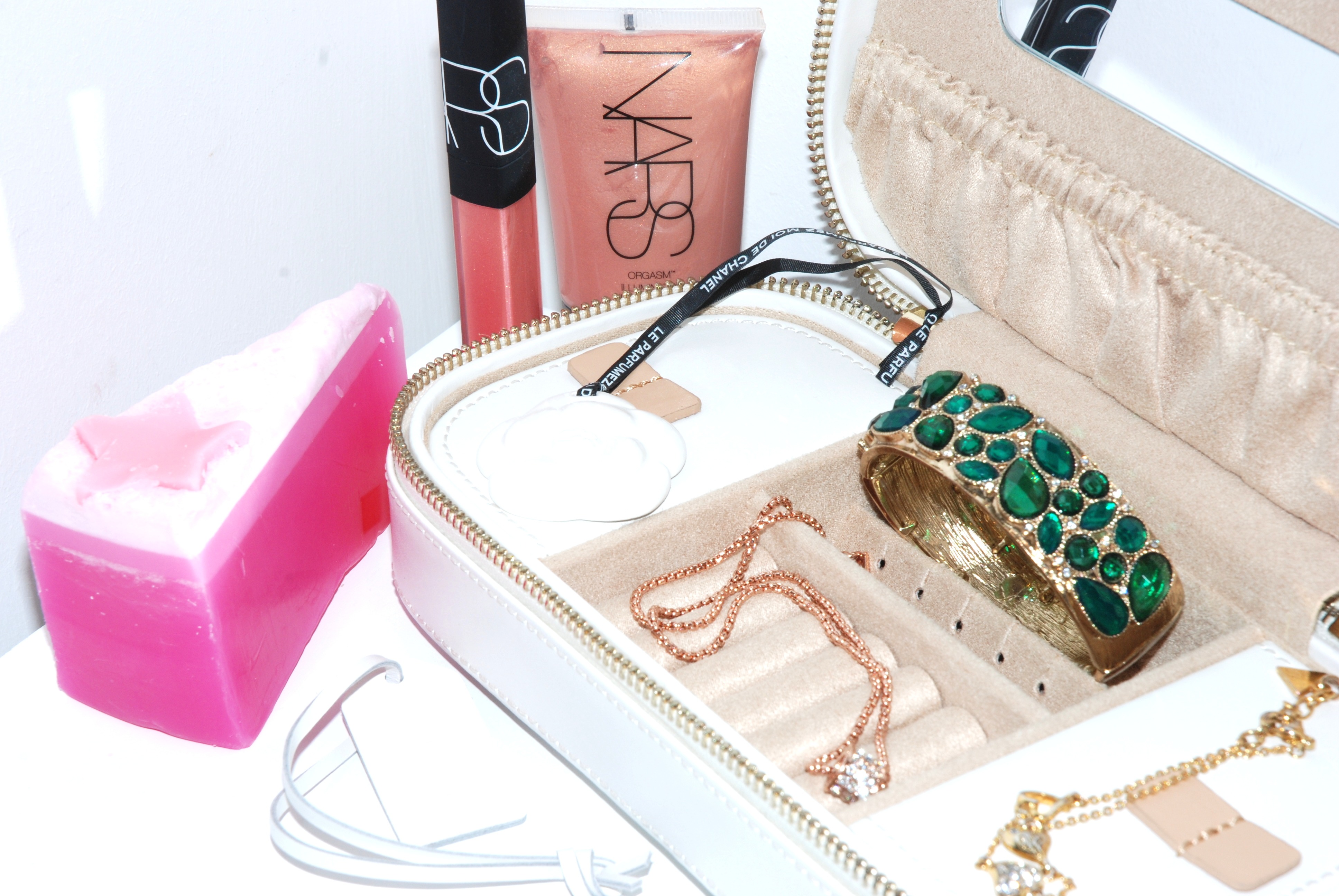 Photographed above is the Chloe Collection Cream Zip Jewellery Case which is a portable case with the same luxurious design as the Chloe Black.
The beautiful cream case is ever so elegant and portable also. This one would be a jewellery case I would reach for when travelling because it's so light-weight and has enough space for my favourite pieces, really useful to take on holiday or if you're on a location shoot.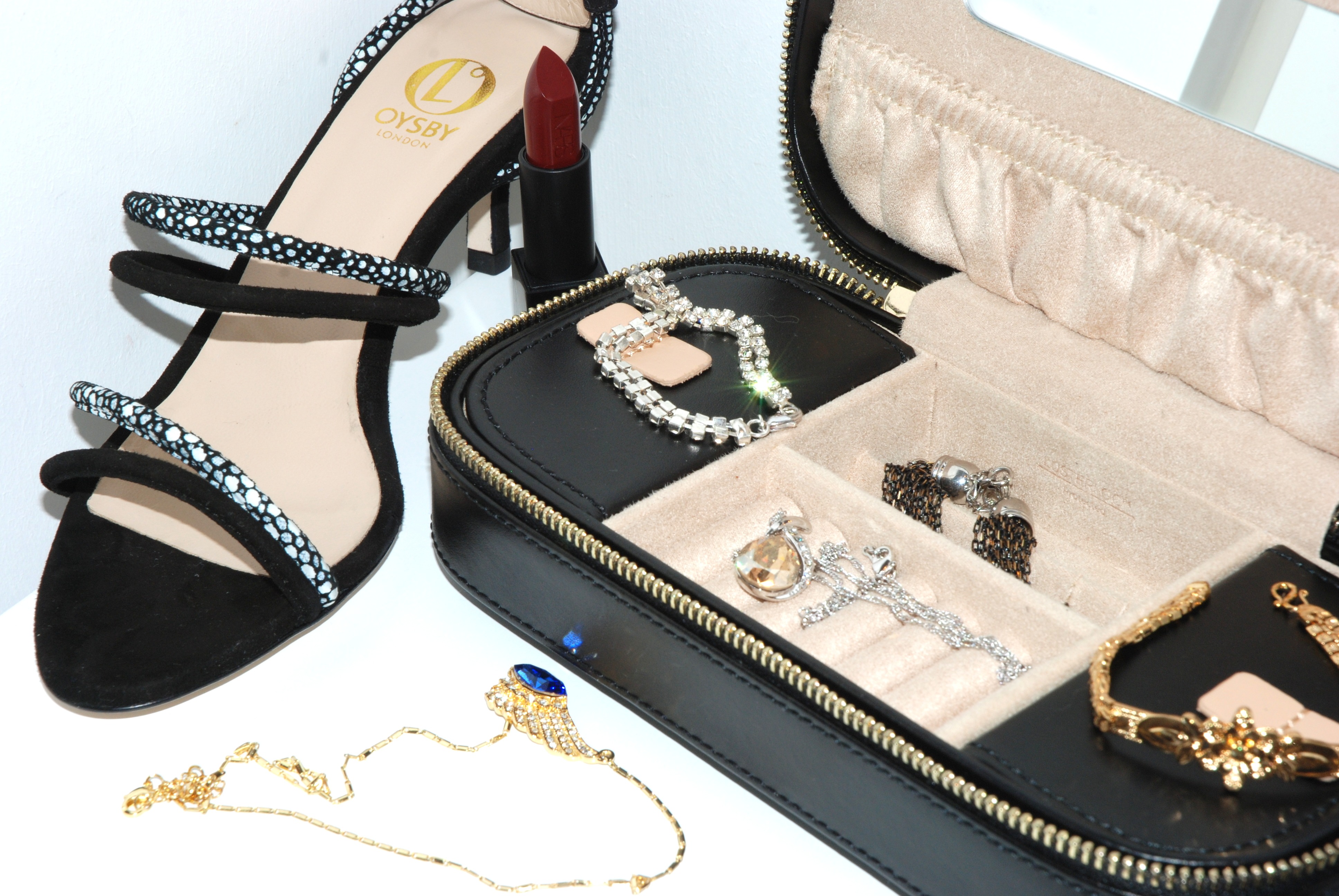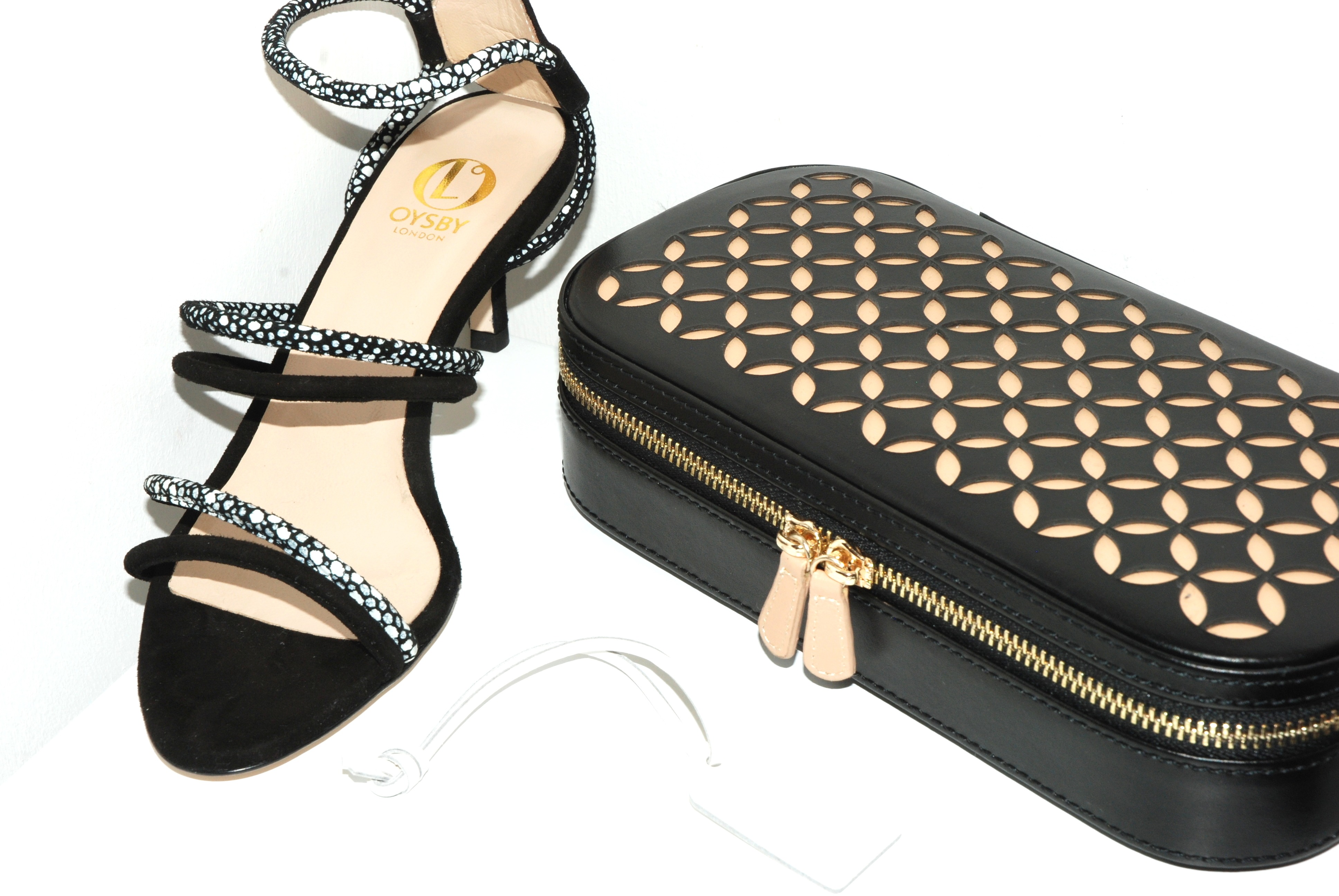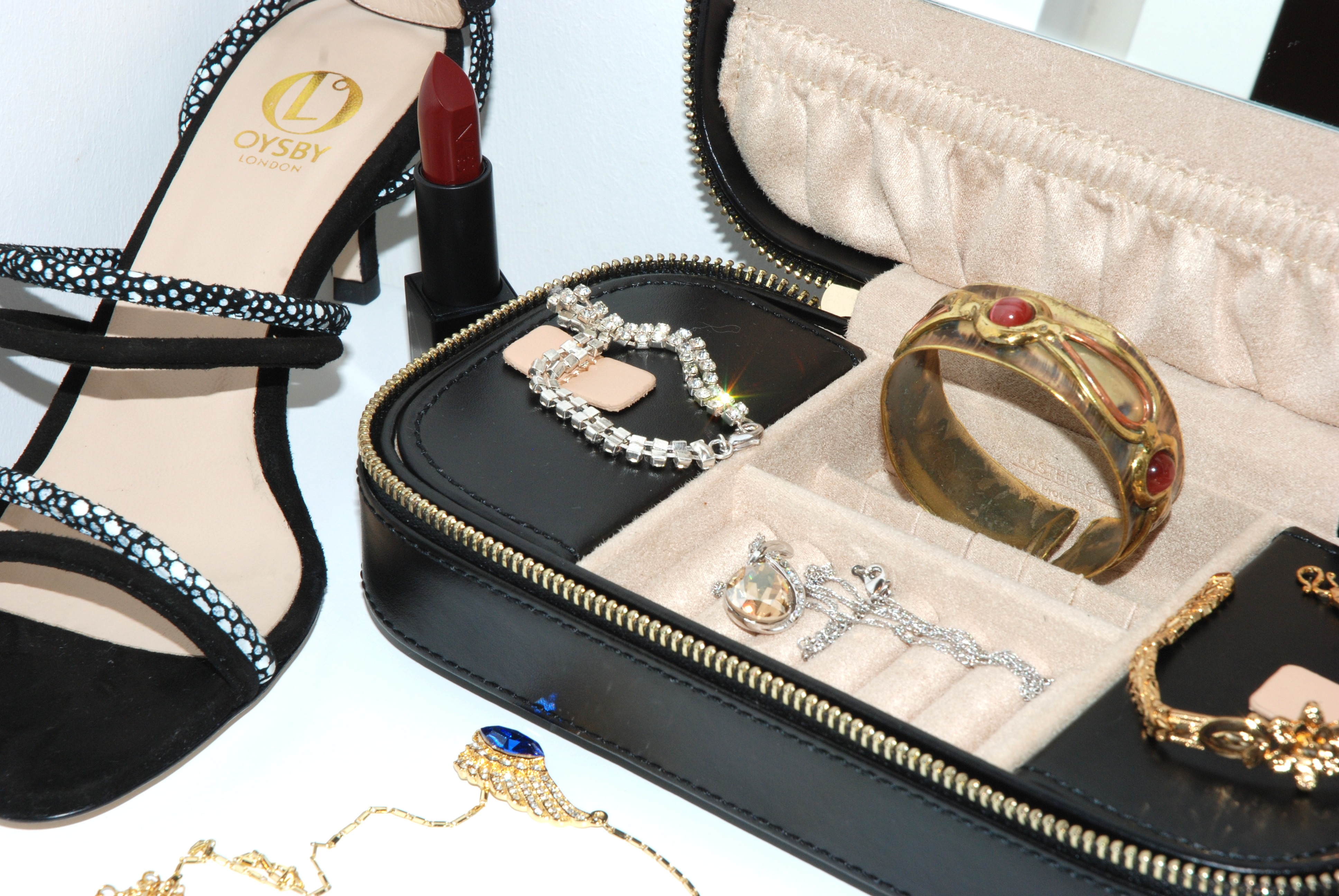 This pretty portable box is the Chloe Collection Black Zip case which is the sister of the cream case. Just like the black case this is portable, beautiful and luxurious.
It comes with the same unique design on the outside as the cream option however it has a very different feel to it. This case makes golden and bronze jewellery stand out more, and the cream one is lovely for storing more colourful jewellery options.
The cases also look gorgeous as a pair stacking white on black.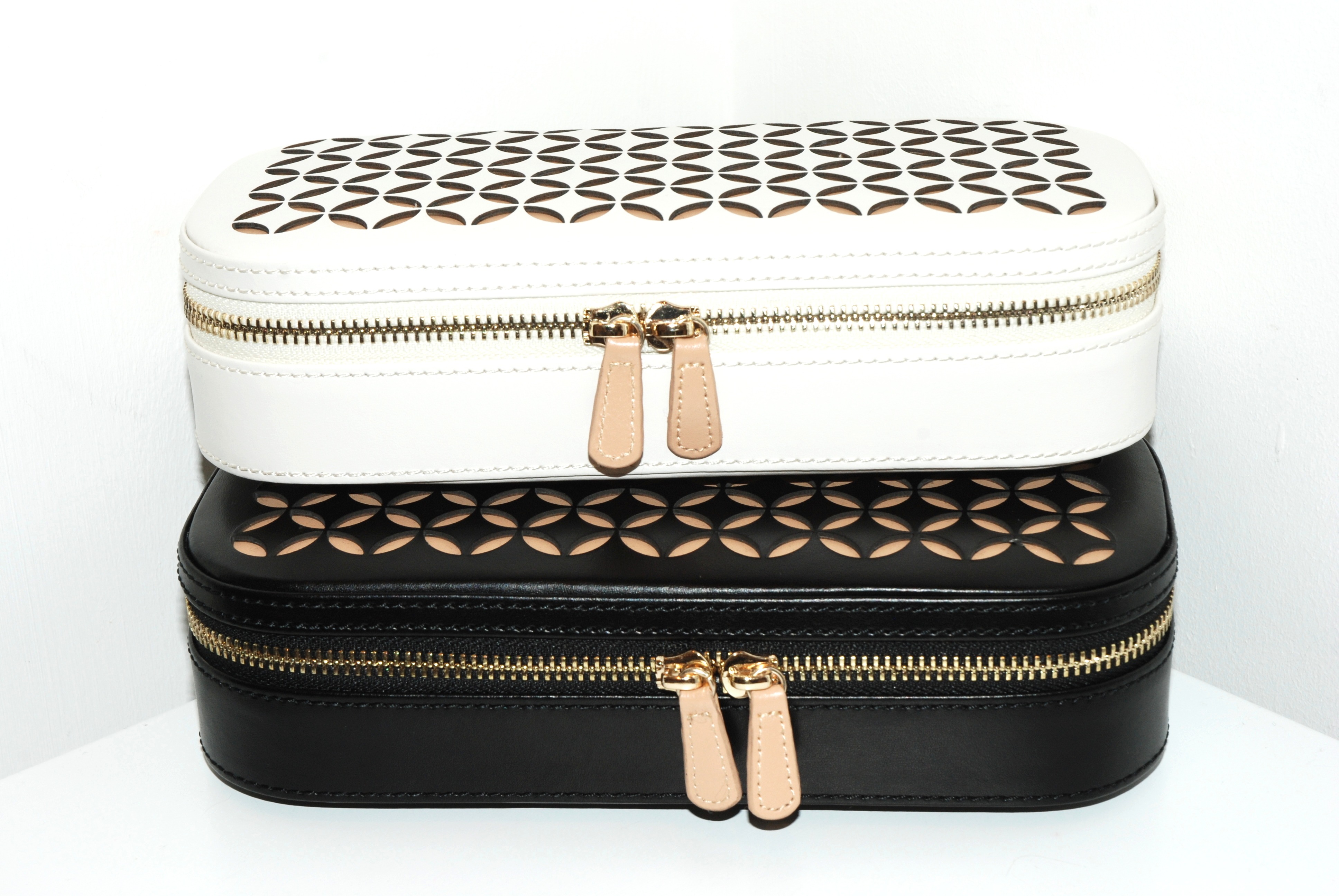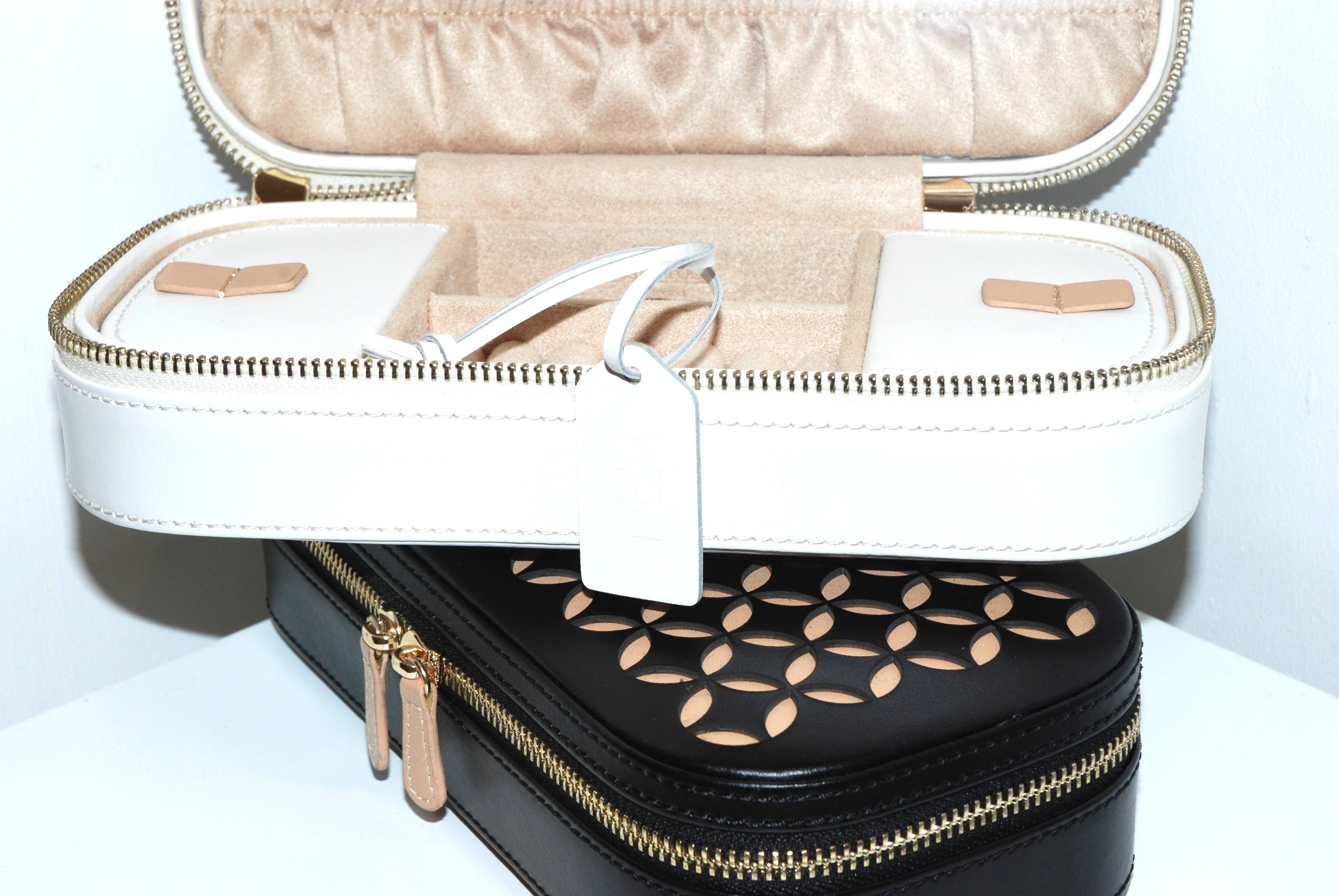 The cases also look gorgeous as a pair stacking white on black as photographed above, these would look beautiful stacked as a pair on your dressing table if you're a fan of the monochrome look like I am 🙂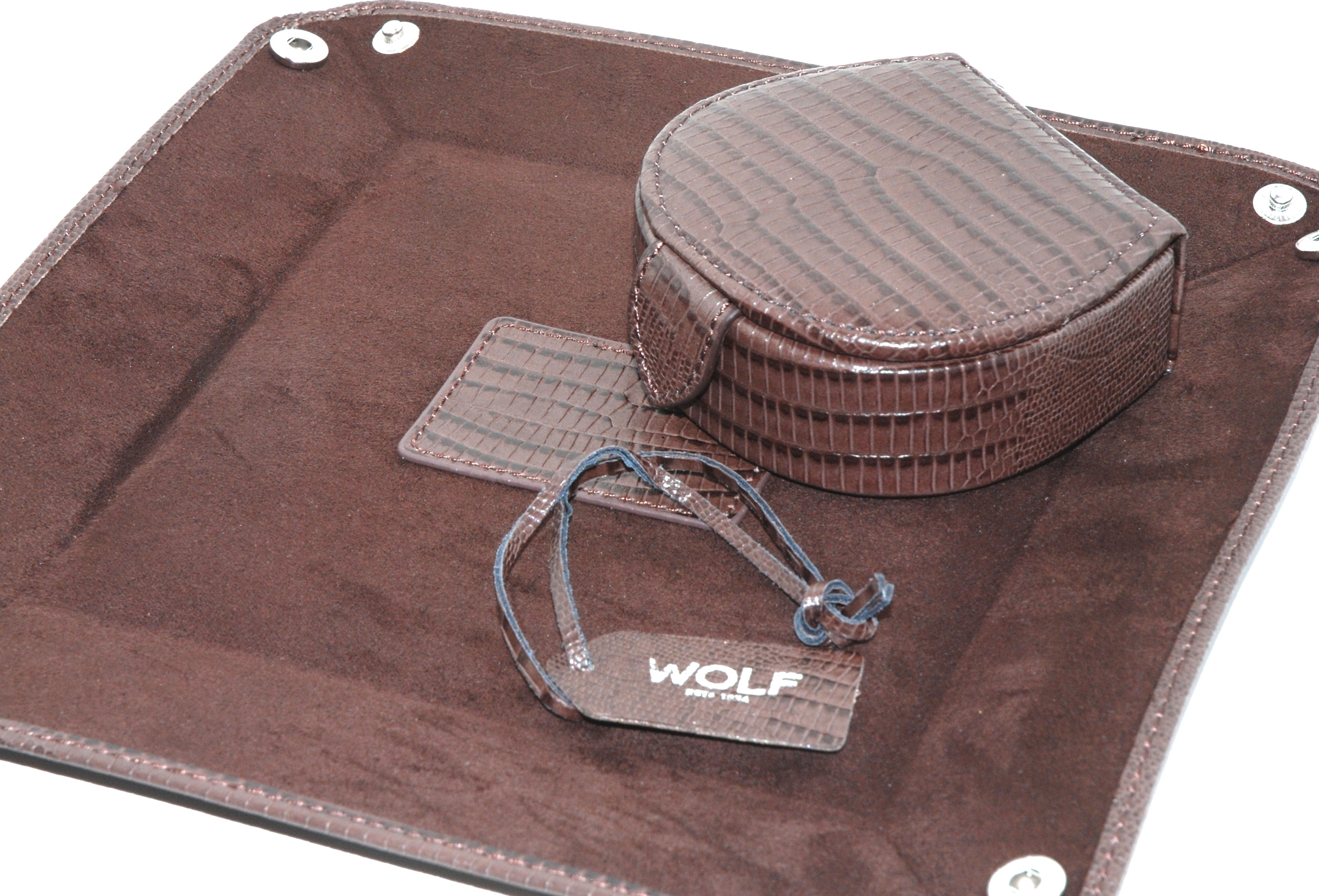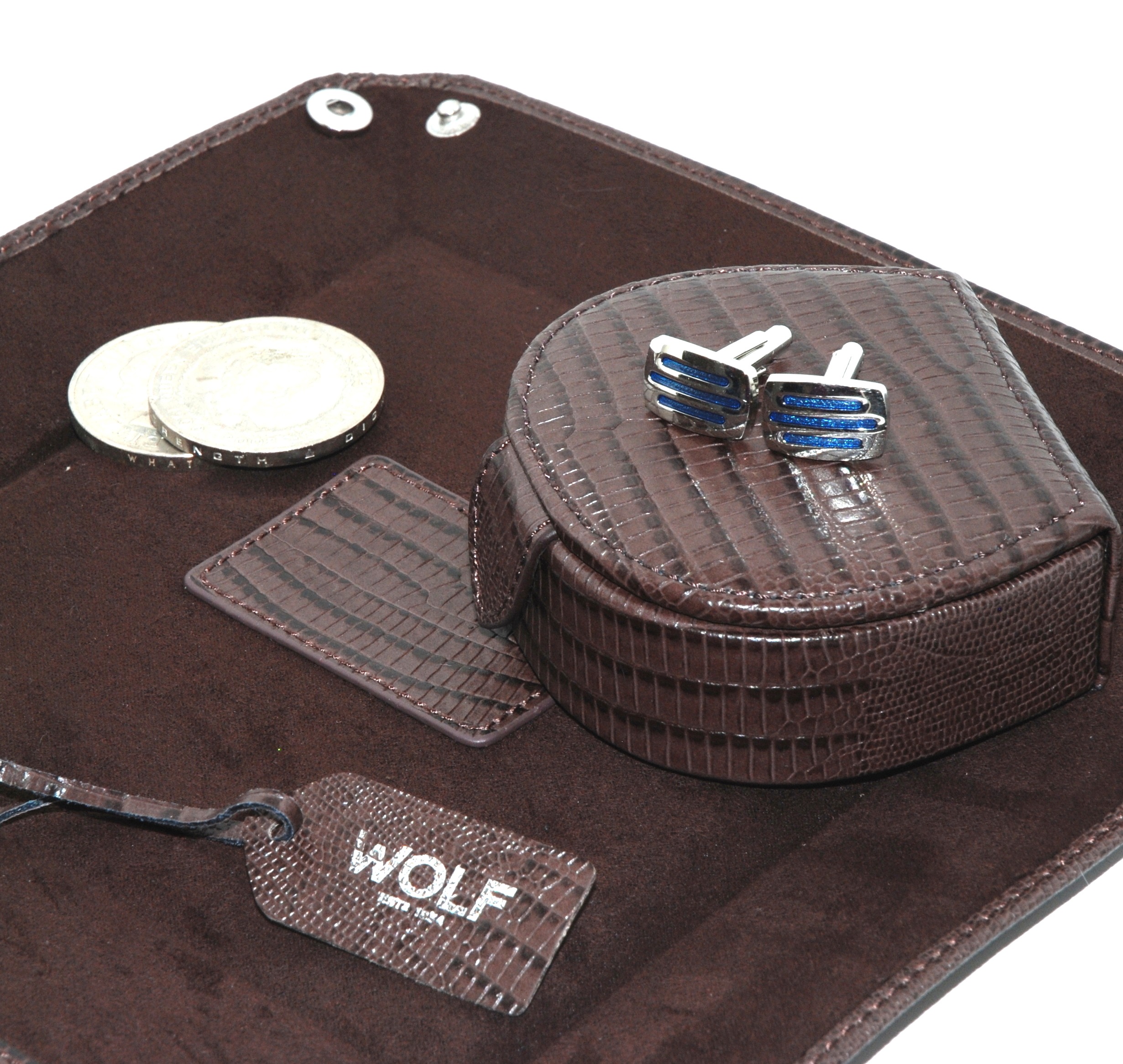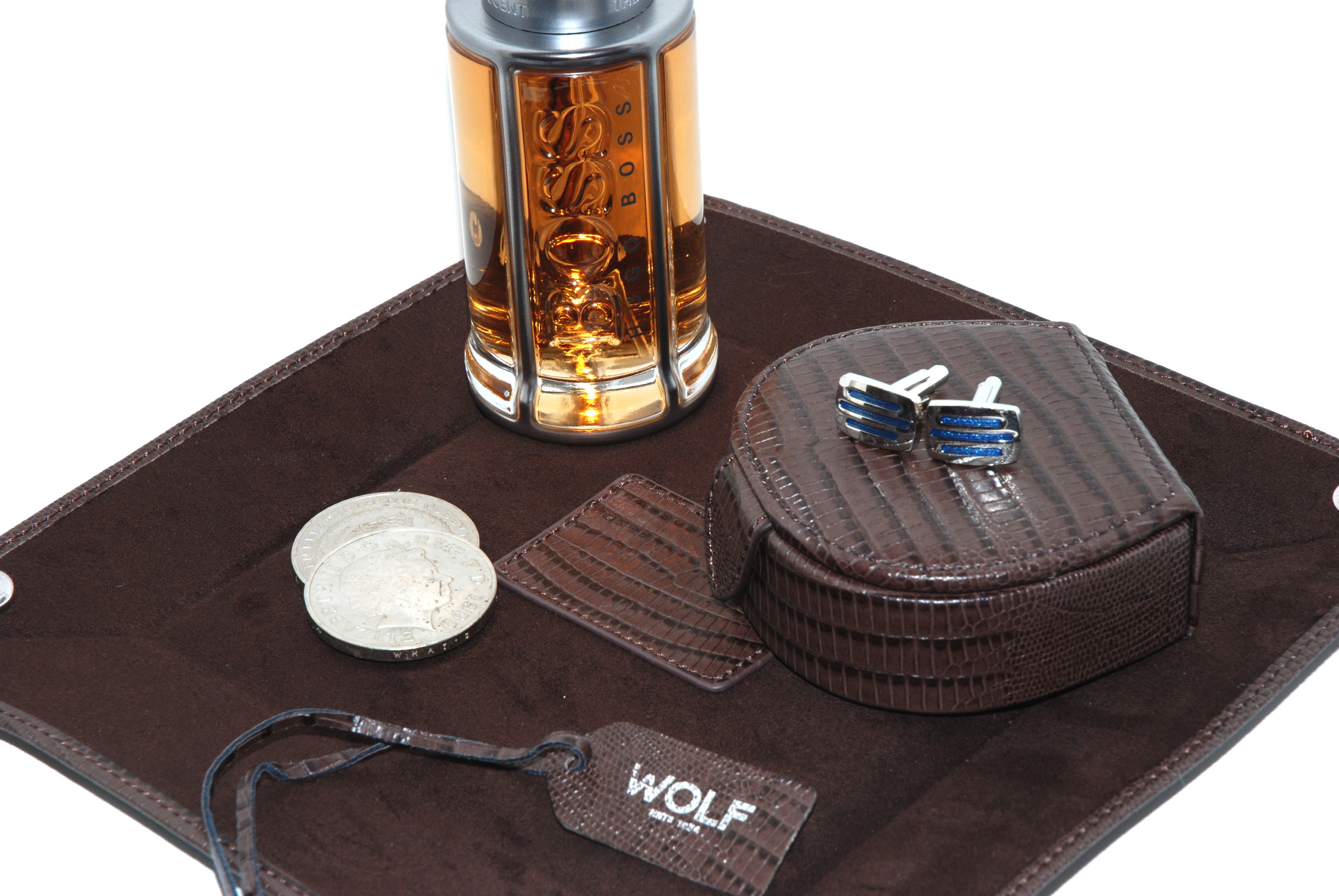 WOLF offers a stunning range of luxury goods which are incredibly stylish, modern and sophisticated for men and this particular range is from the Blake collection from WOLF.
Photographed above the Black Coin Tray in Brown, sitting on top of this is the Blake Stud Case in brown. The brown looks incredibly stylish and perfect for any gentlemen in your life.
The Black Coin Tray is really useful to place on a bedside table or in the hallway and makes a great statement in terms of decor as it's incredibly trendy. A really useful place for coins and car-keys perhaps.
The Black Stud case is traditional with a modern flair which has been beautifully hand-crafted and is great for storing cufflinks, a really great gift idea for Valentine's Day.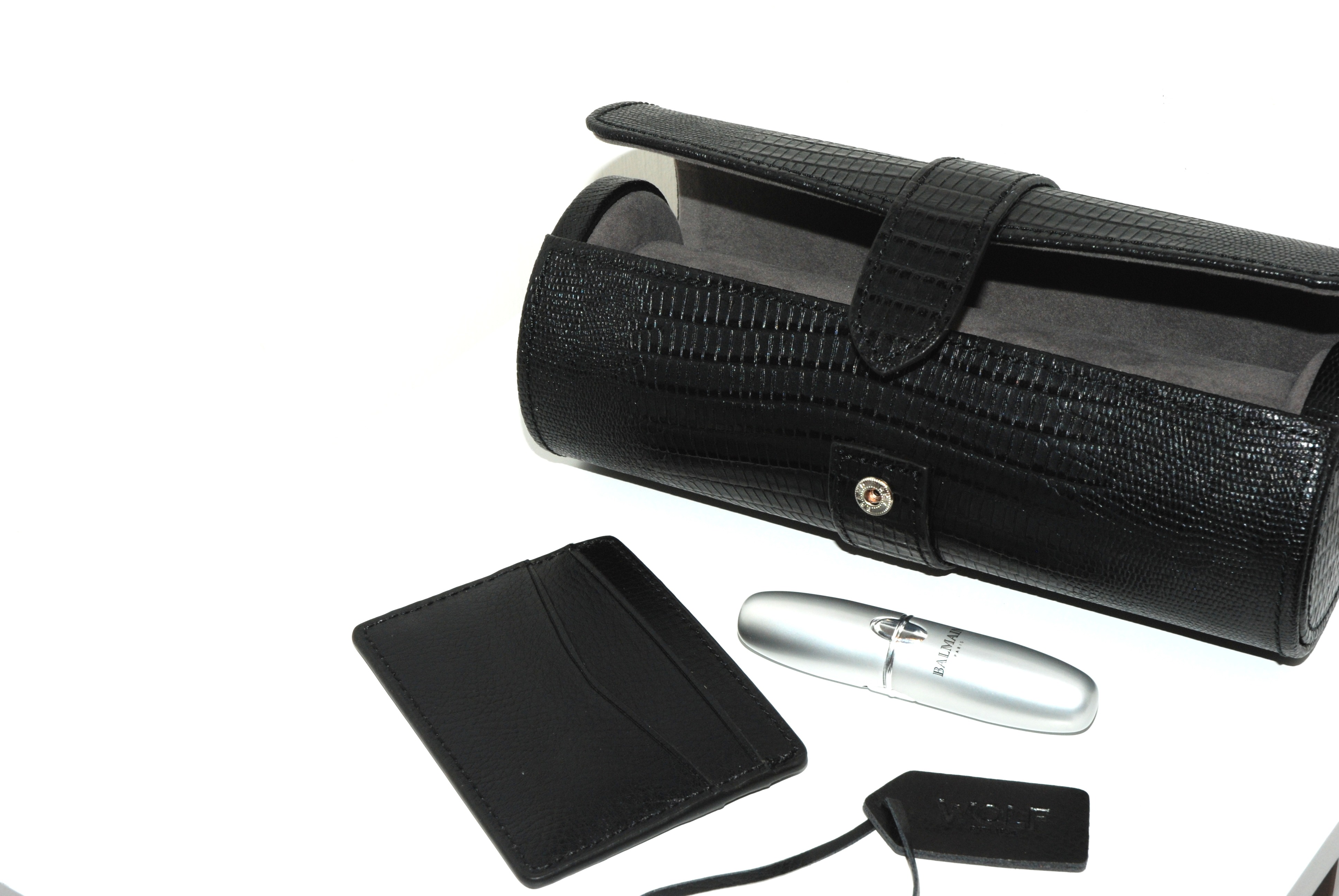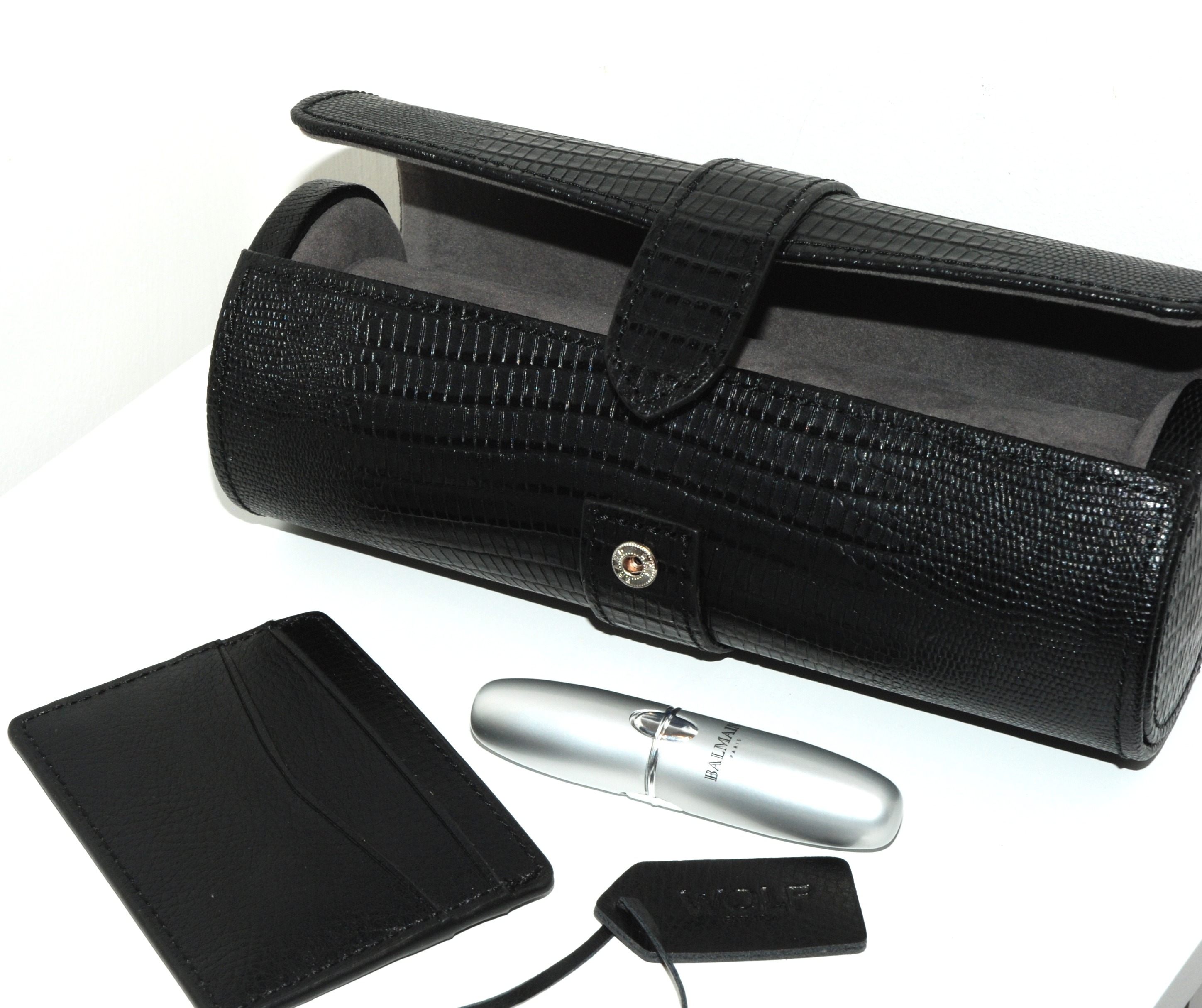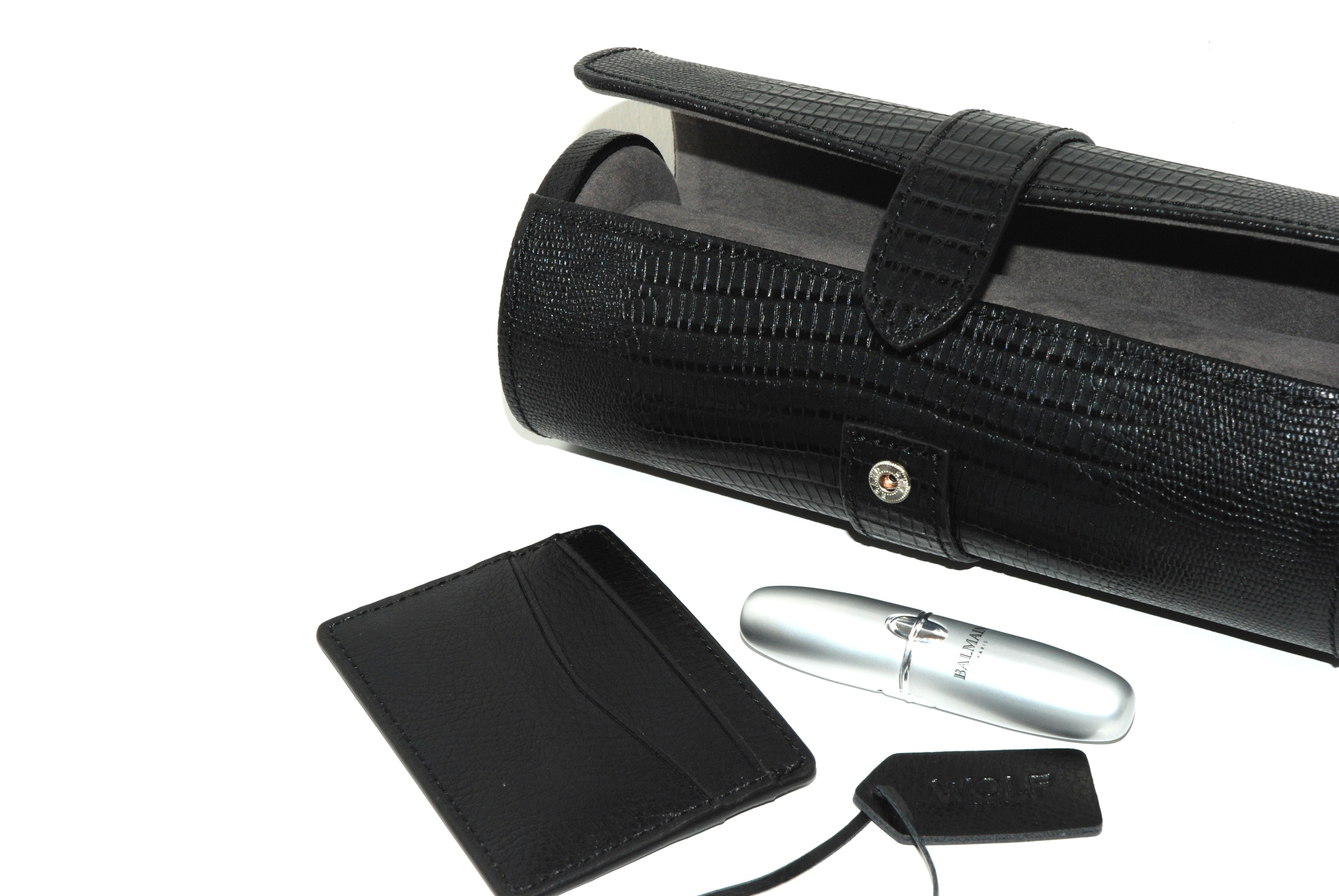 WOLF's blake collection also includes some stunning black accessories which create a bold and contemporary statement. The black pieces really do make a statement when they're places onto white furnishings making them stand out.
I find WOLF's pieces are not only beautiful pieces alone, they're also fantastic pieces of decor.
The Black Watch Roll is photographed above which can store up to three watches and comes with a classy snap closure. The design of the holder has been really well thought out and the sophistication of the design really makes this piece a pleasure to look at and gift.
The credit card holder is light-weight and modern, useful for any modern gent.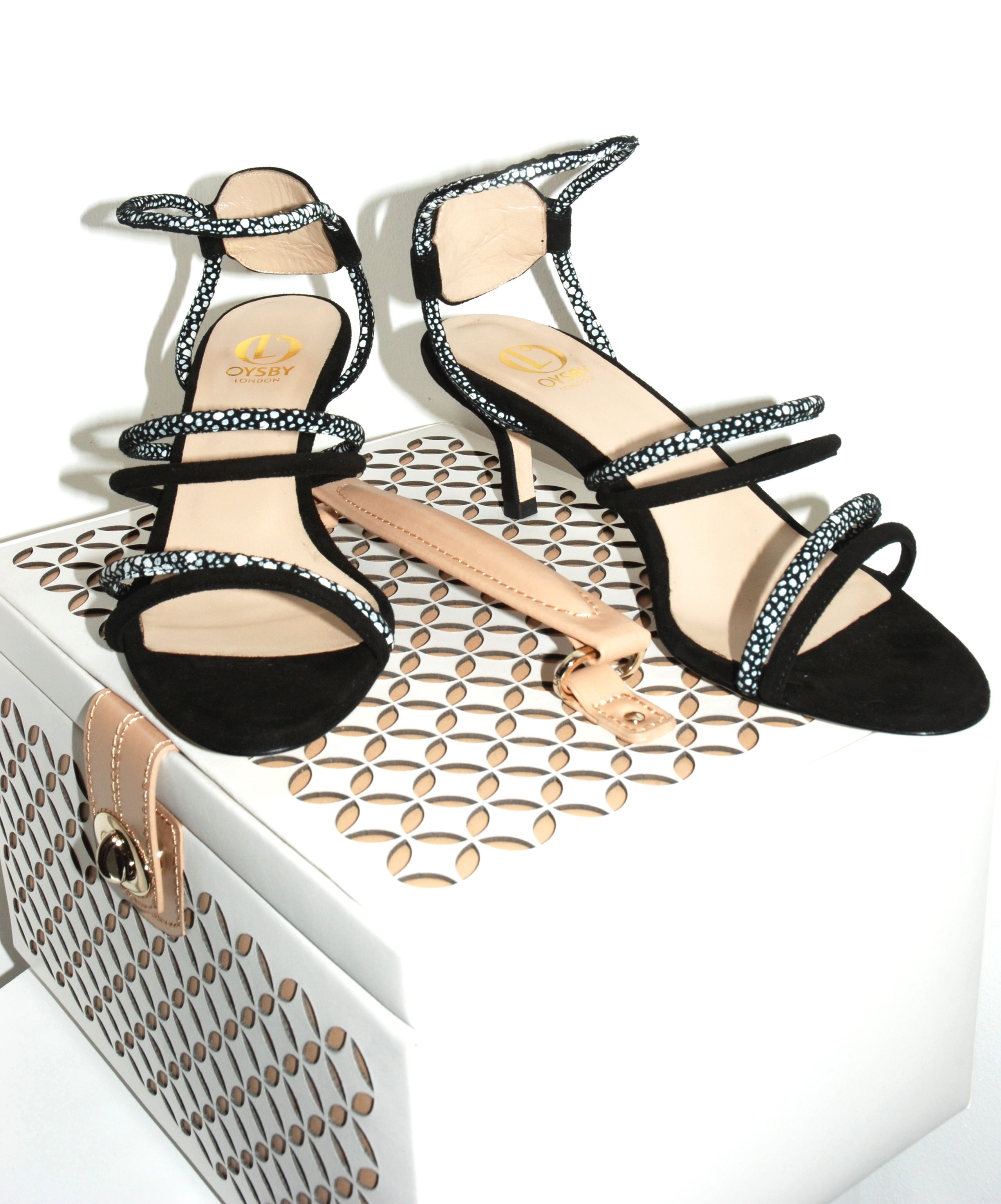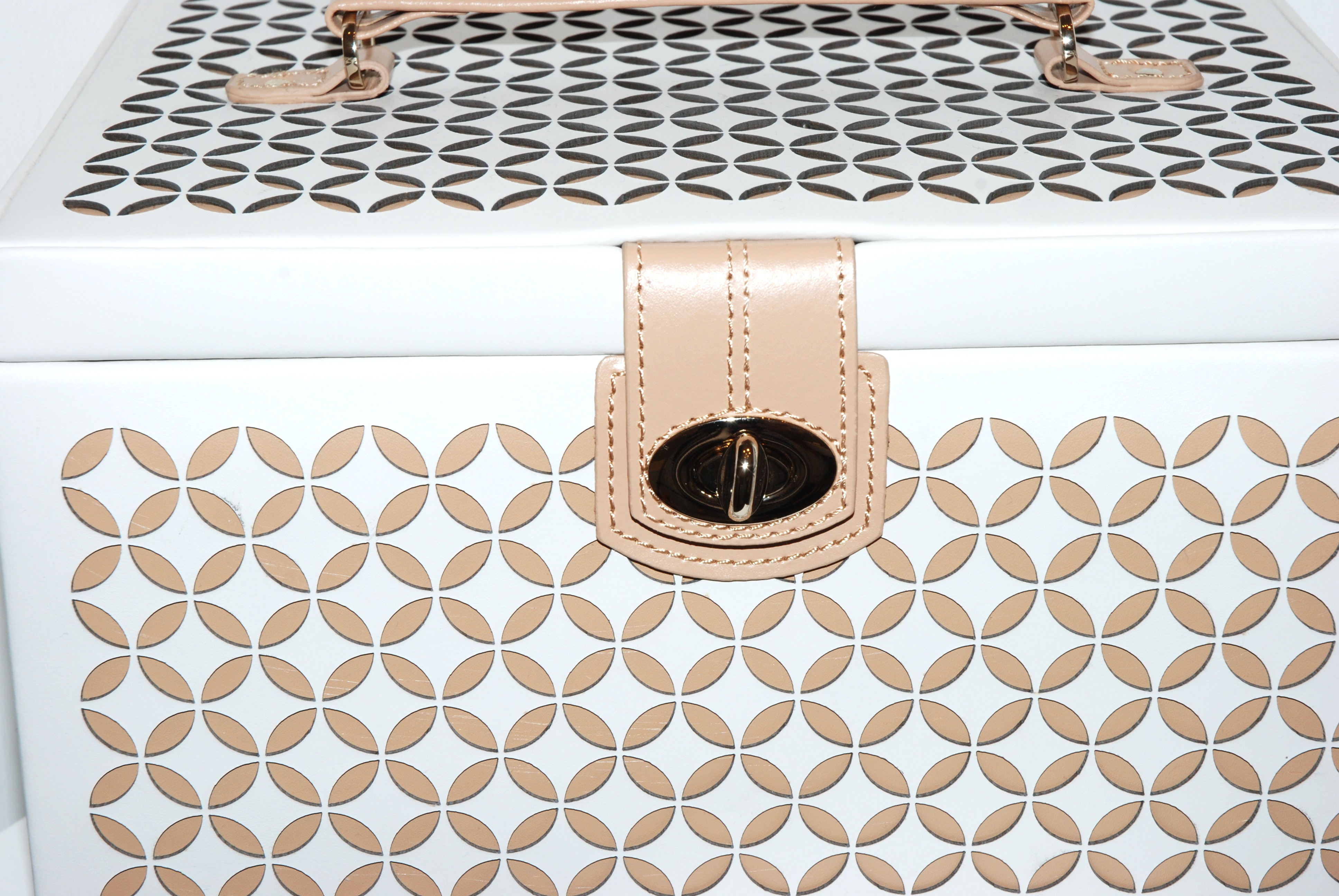 This final product showcased is from the beautiful Chloe collection, it's the Chloe Medium Jewellery Case which is quite the catch in terms of storage!
There's so much space to store your jewellery in this box and it also contains additional travel pieces inside which is fantastic 🙂
Being a beauty enthusiast you can also use this to display some of your favourite products as well as your jewellery!
One of my favourite pieces in the collection as it's useful for keeping precious jewellery safe in an such a beautiful box, it really does make quite the statement in terms of decor also.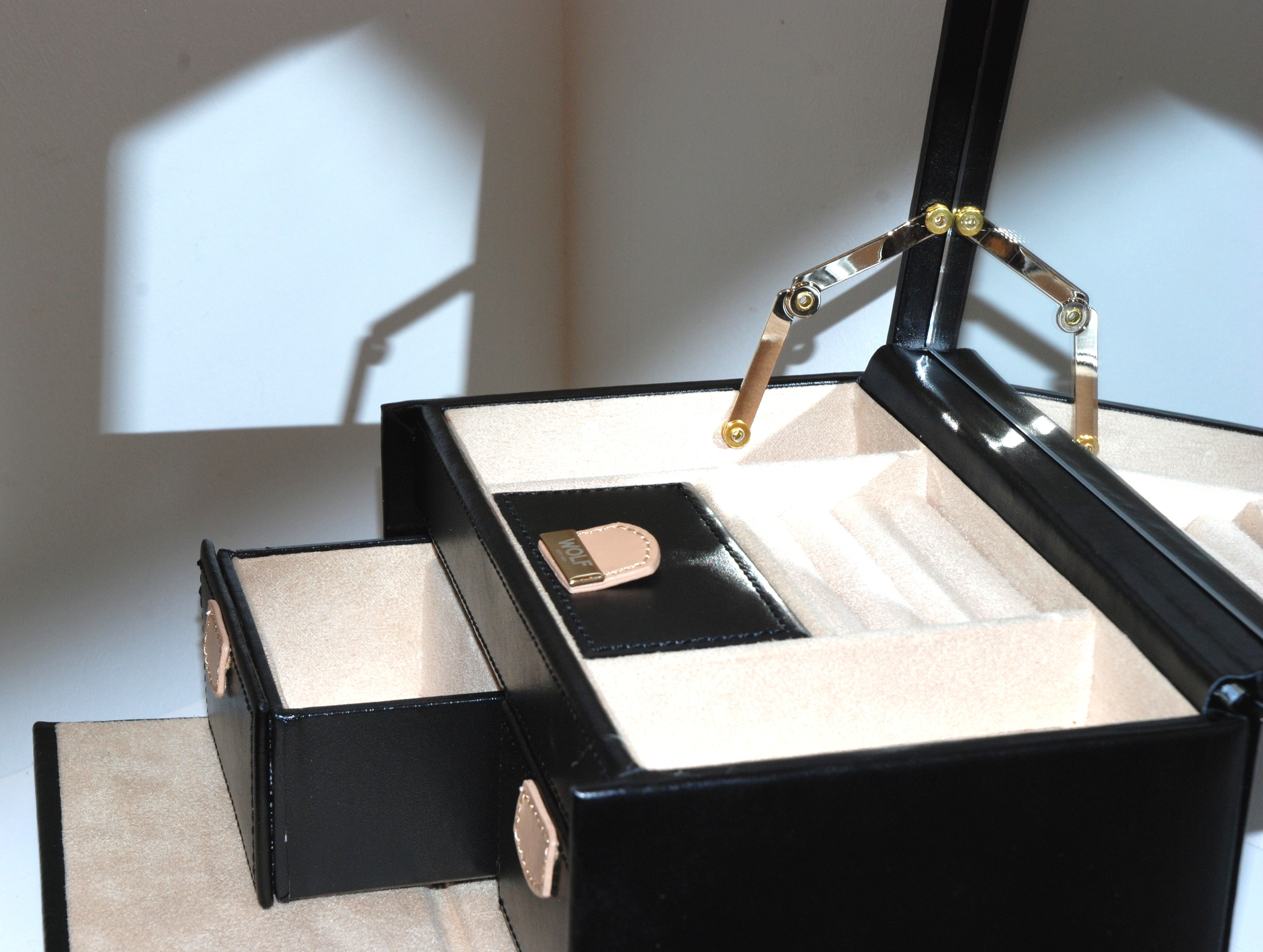 Overall…
I'm so impressed by the WOLF brand, you can really see the incredible passion behind this British brands. The detail is impressive and each product provides exceptional quality, each product finished with precision.
The passion behind the brand is inspiring, you can see the dedicated in each design created by this family run business. Every product has so many beautiful features, functions and benefits.
It's easy to find a product to fall in love with from the WOLF brand due to the wonderful craftsmanship in each design, wonderful craftsmanship.
What do you think of the WOLF brand judging from the photographs above? Which box would you go for and why? 🙂
Which product do you like the most from the items showcased above?
I would love to hear your thoughts 🙂
Thanks so much for reading!
Laura xo