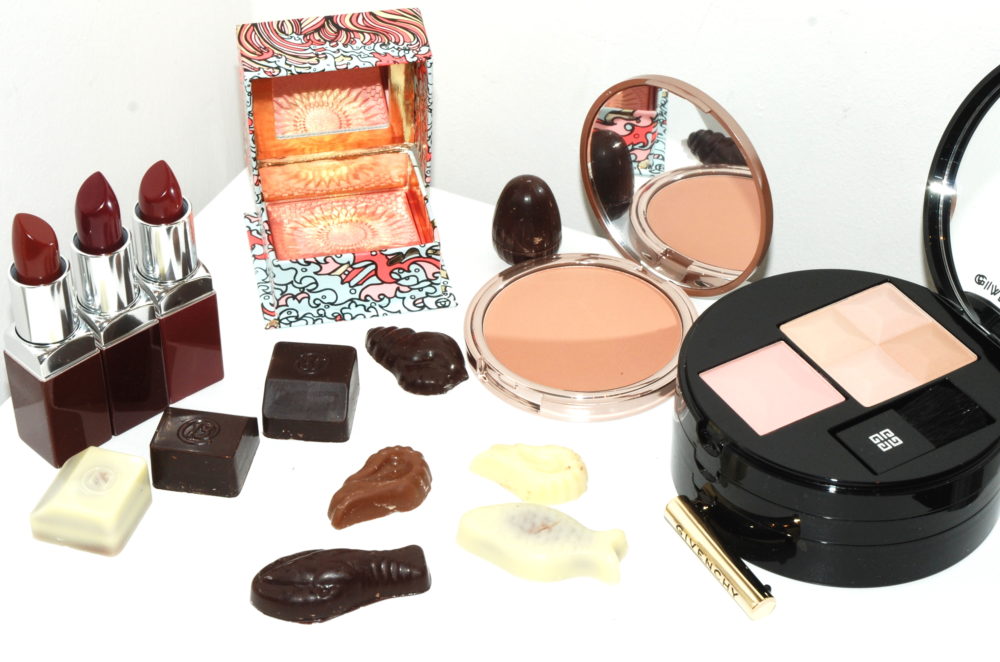 Summer Makeup Picks 2o17
Step into Summer with some beautiful makeup picks to help create a warm and radiant Summers look from day to night. This beauty edit aims to help you pick the best in beauty for your Summer makeup wardrobe for 2017.
Edit One
Clinique POP lipstick and Primer in 03 Cola Pop, 21 Rebel Pop and 15 Cherry Pop. These beautiful warm shades are weightless in formulation and have a modern matte velvety finish. These bold shades are beautiful worn with a warm eyeshadow look.
Benefit GALifornia a golden pink blusher to create perfect golden rose tined cheeks. The packaging is just gorgeous! Benefit always impresses!
Givenchy Glamour on the Gold Palette which is a luxurious palette exclusive from World Duty Free. A three layered palette containing three layers, including products for the eyes, face and lips!
Urban Decay Beach Bronzed a beautiful bronzer from Urban Decay. Sun-kissed is a great shade for contouring or for general bronzing. A lightweight formula, and the packaging is just gorgeous!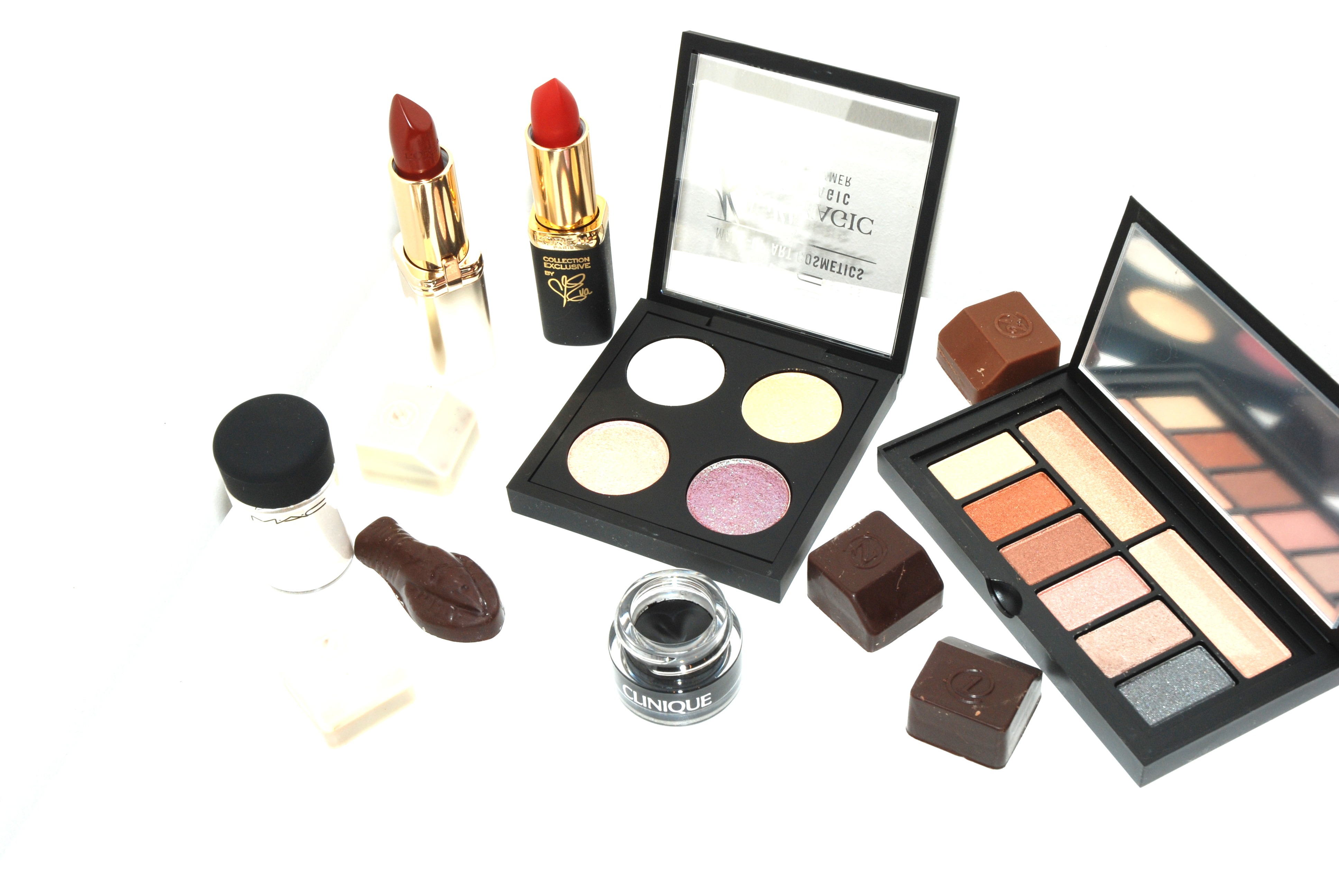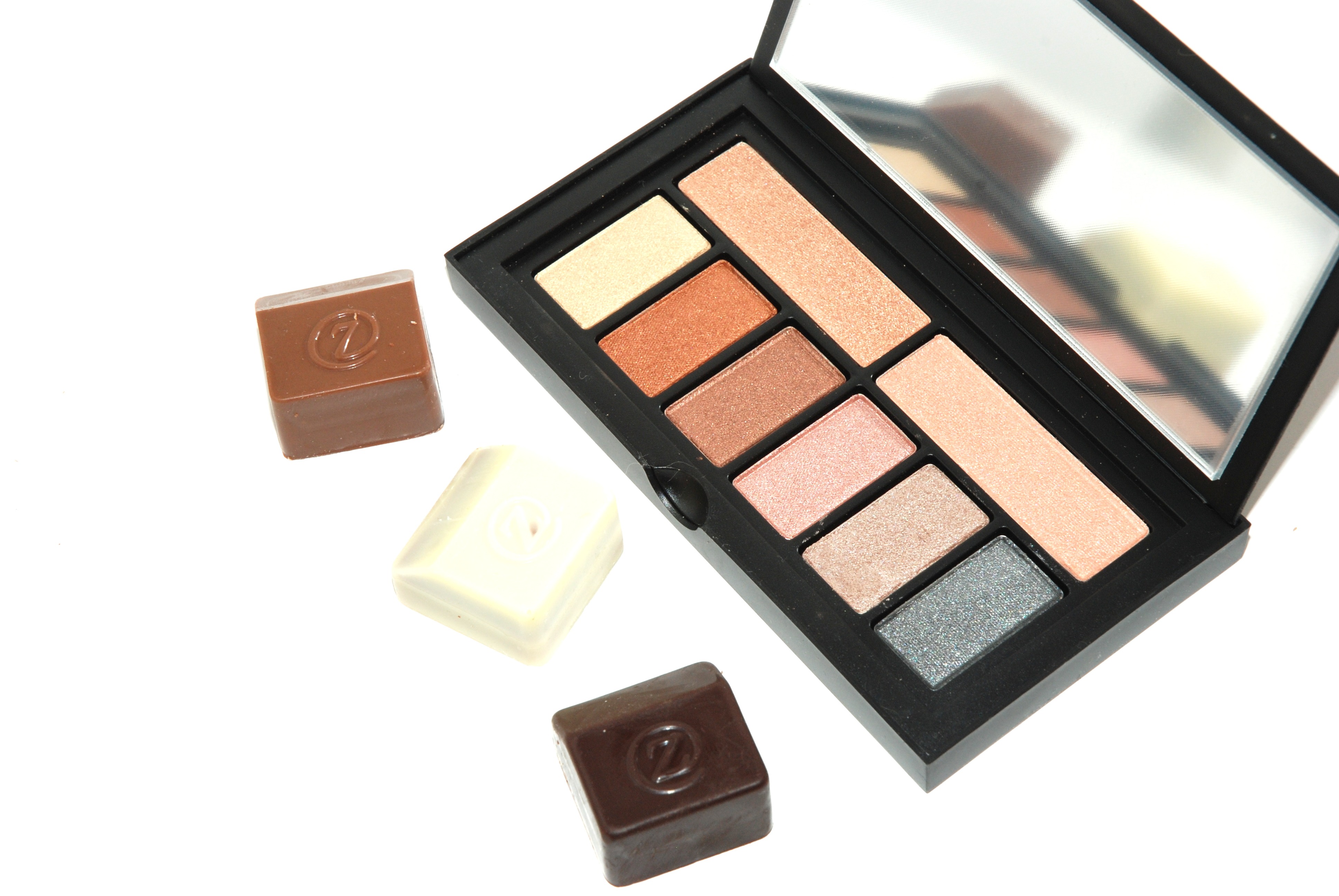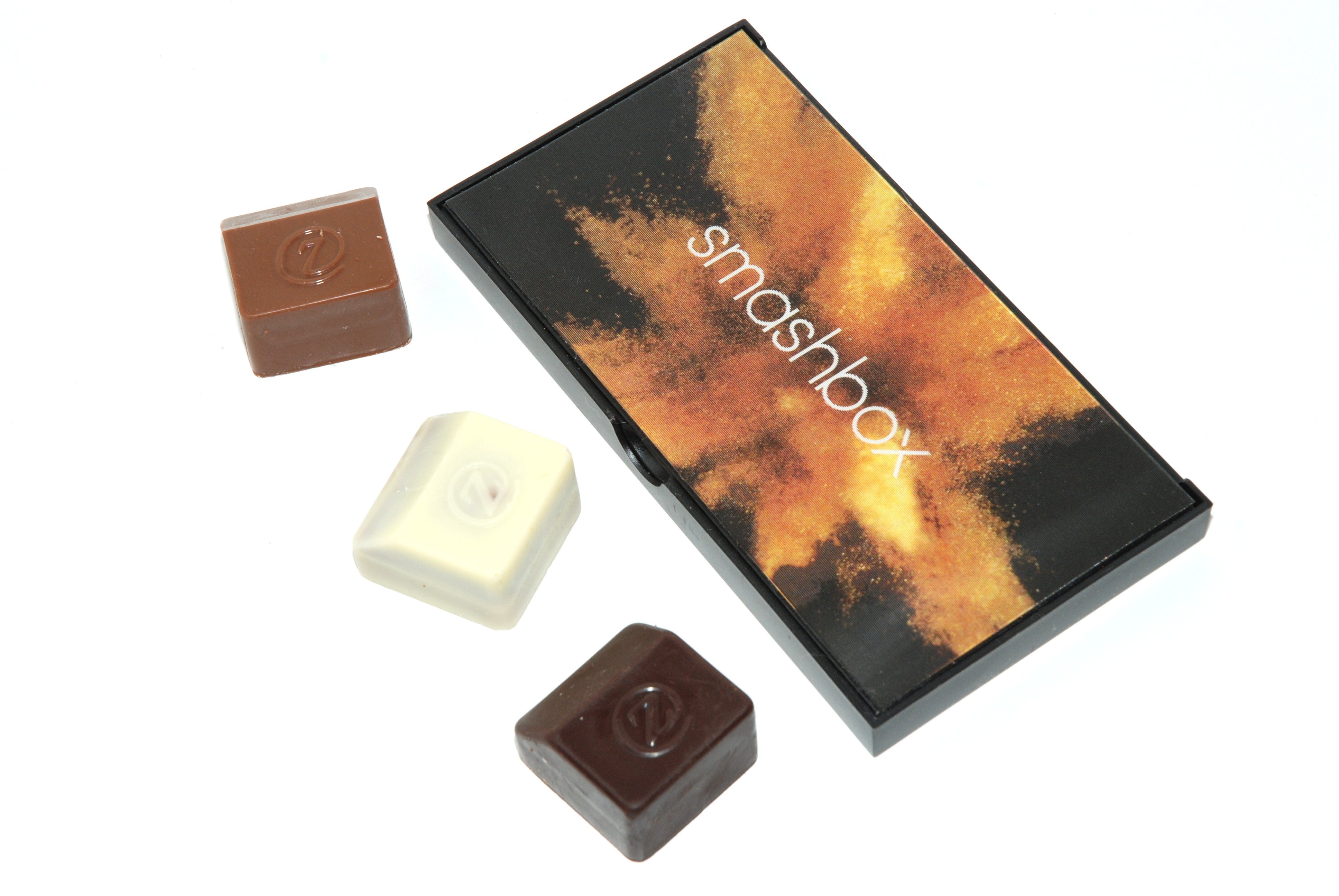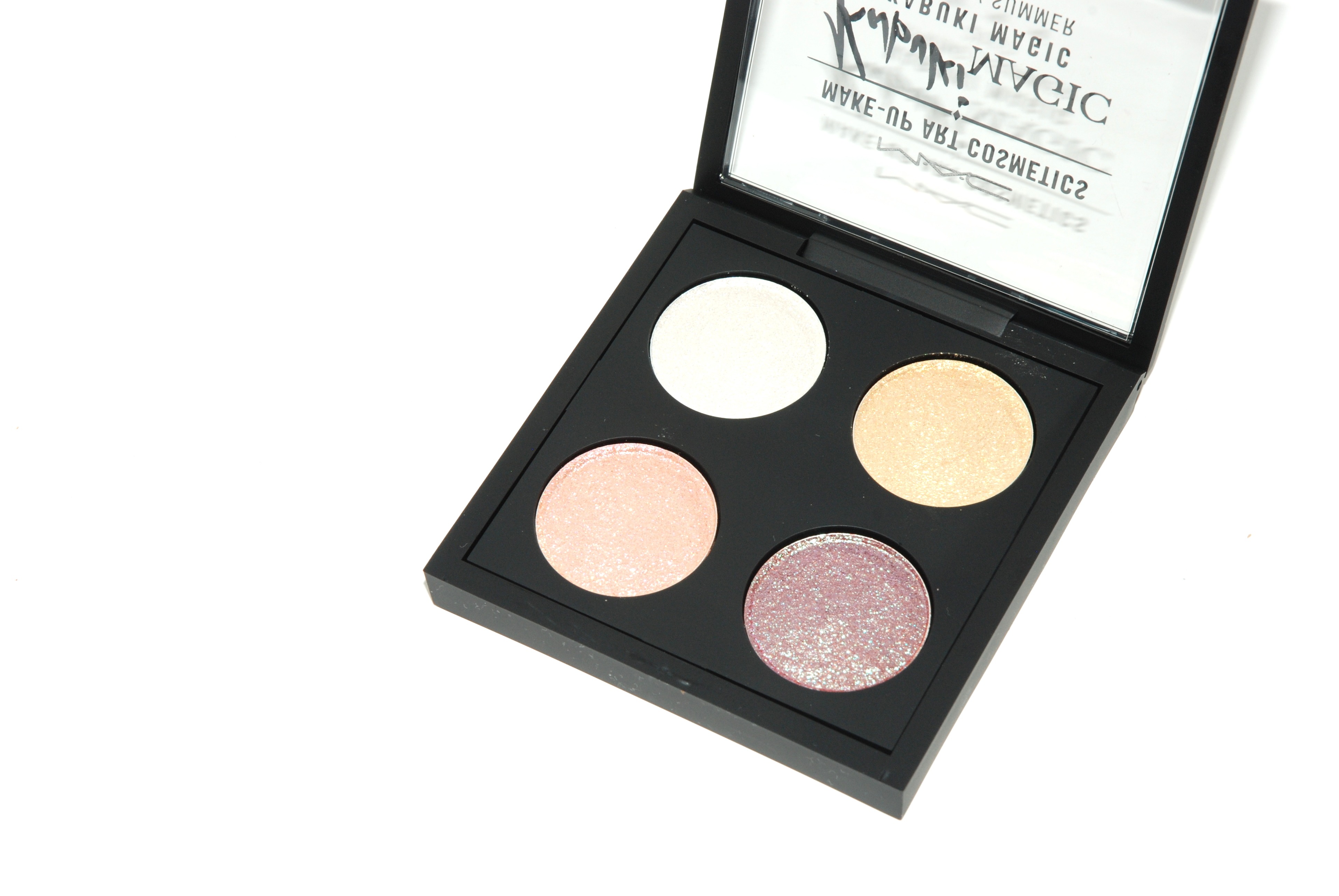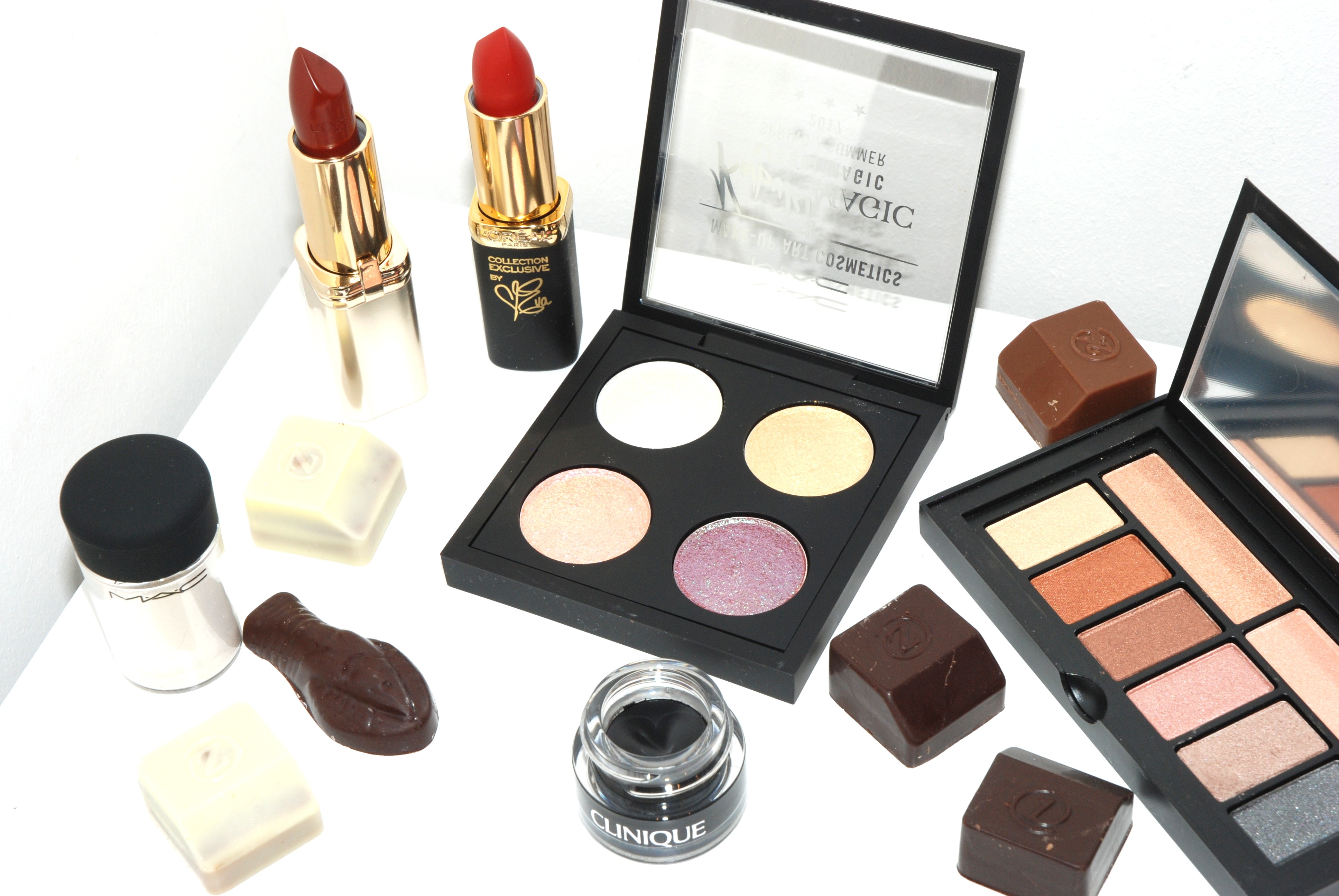 Edit Two
MAC Vanilla Pigment which is a multi functional product. It works beautifully on the eyes or as a highlighter to accentuate cheekbones.
MAC Kabuki Magic Spring Summer 2017 The Shining Hour which is a beautiful glittery eye quad for SS17 to really make your eyeshadow pop! Great to wear alone or over the top of eyeshadow for an extra pop!
L'Oréal Lipstick in Eva's Red which is a vibrant orange-red and 704 Oud Obsession, a vintage wine lip shade.
Smashbox Cover Shot Eye Palette in Metallic. This portable compact is beautiful both in terms of packaging and product quality. Long-lasting foil star studded shades with a high impact finish!
Clinique Brush on Cream Liner in True Black. An easy to apply silky cream eyeliner which glides on with effortless precision. Lock eyeliner in place by using an angle brush with any matte black eyeshadow.
Edit Three
Becca Shimmering Skin Perfector in Champagne Pop which is a gorgeous golden shimmering highlighter. Perfect on cheekbones and also works perfectly as an eyeshadow!
Clinique All About Shadows in Morning Java 04 a beautiful golden/green eyeshadow palette containing some highly pigmented shades to create a gorgeous smokey Summer eye look. The golden shade is stunning worn alone!
Becca Ombre Rouge Eye Palette Reds look beautiful on the eyes and instantly add warmth. This palette although for the eyes contains shades which can be used for facial contouring and as a blush also.
Bobbi Brown Eyeliner Duo from World Duty Free which is a great travel exclusive to pick up when you're next in the airport. These Long-wear eyeliner duos are so long lasting and crease proof, the little brush is just as delightful as the product inside, a favourite from Bobbi brown.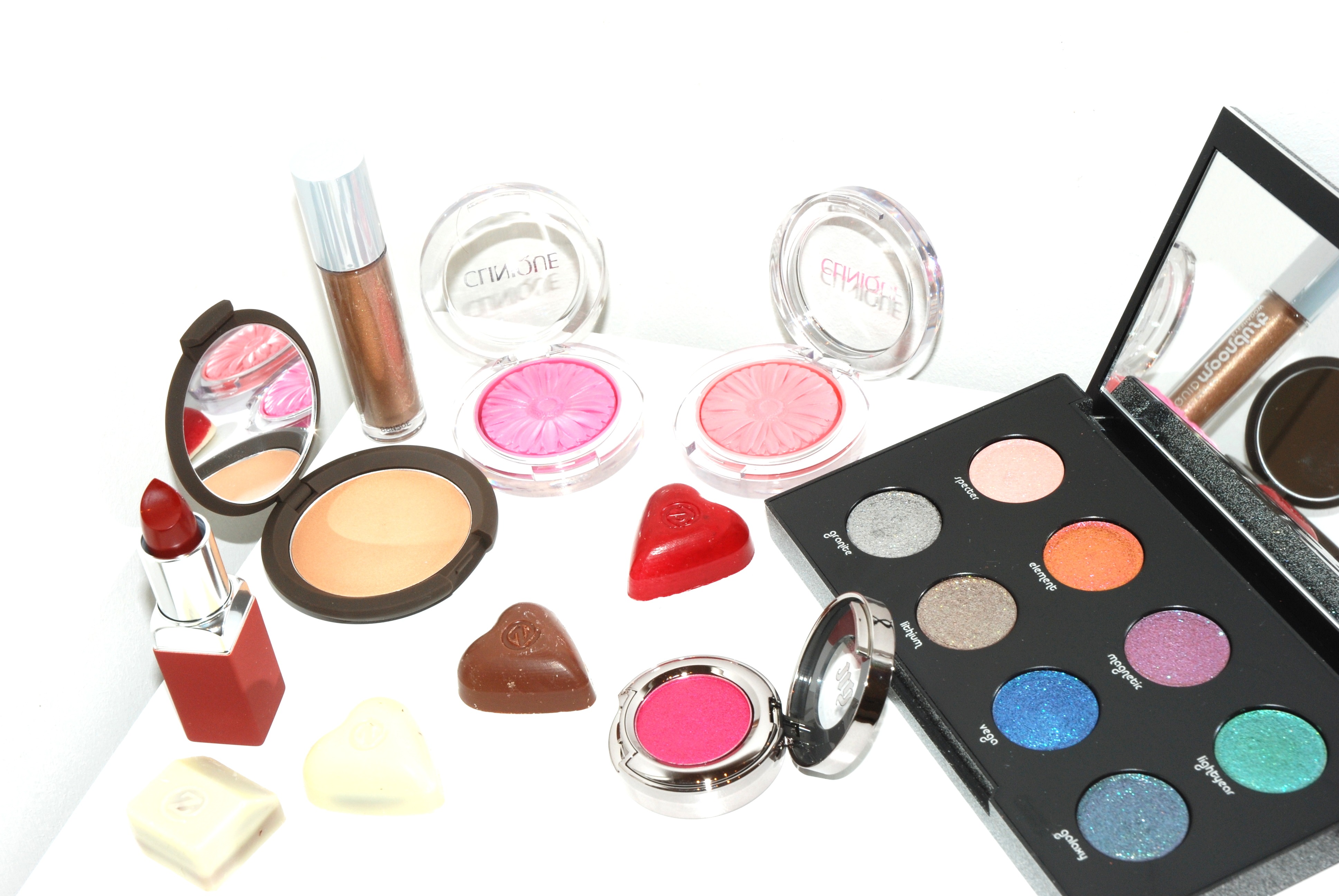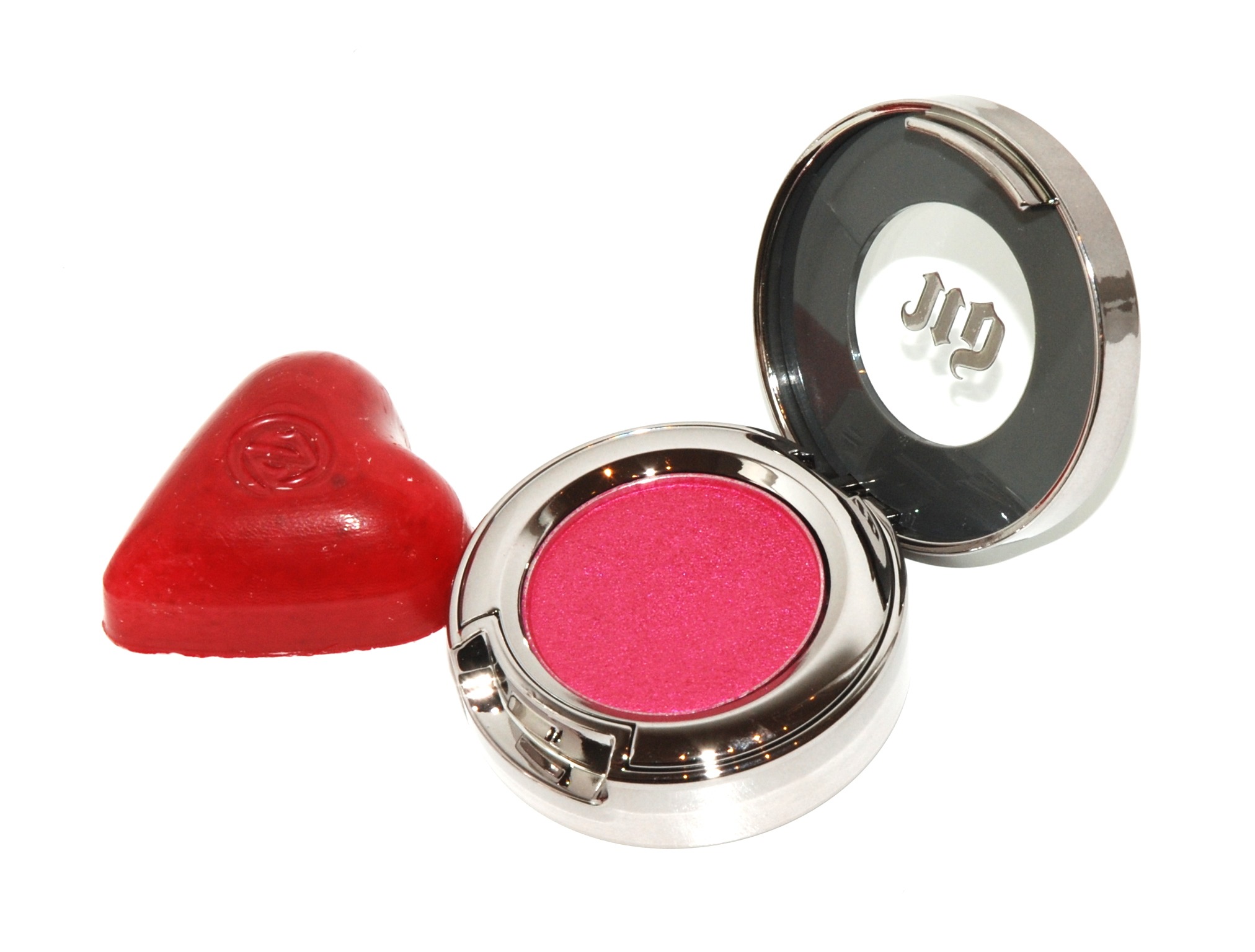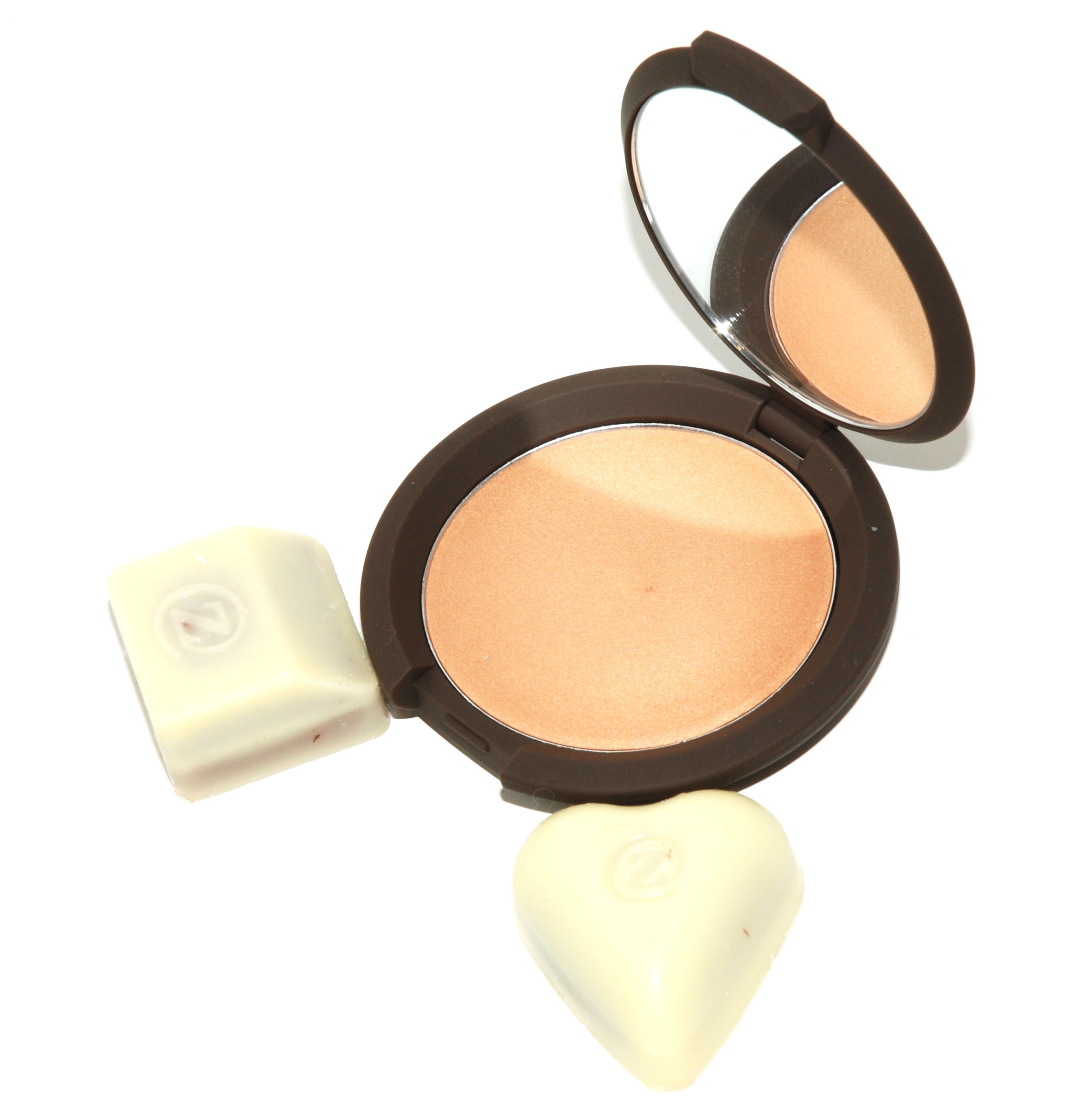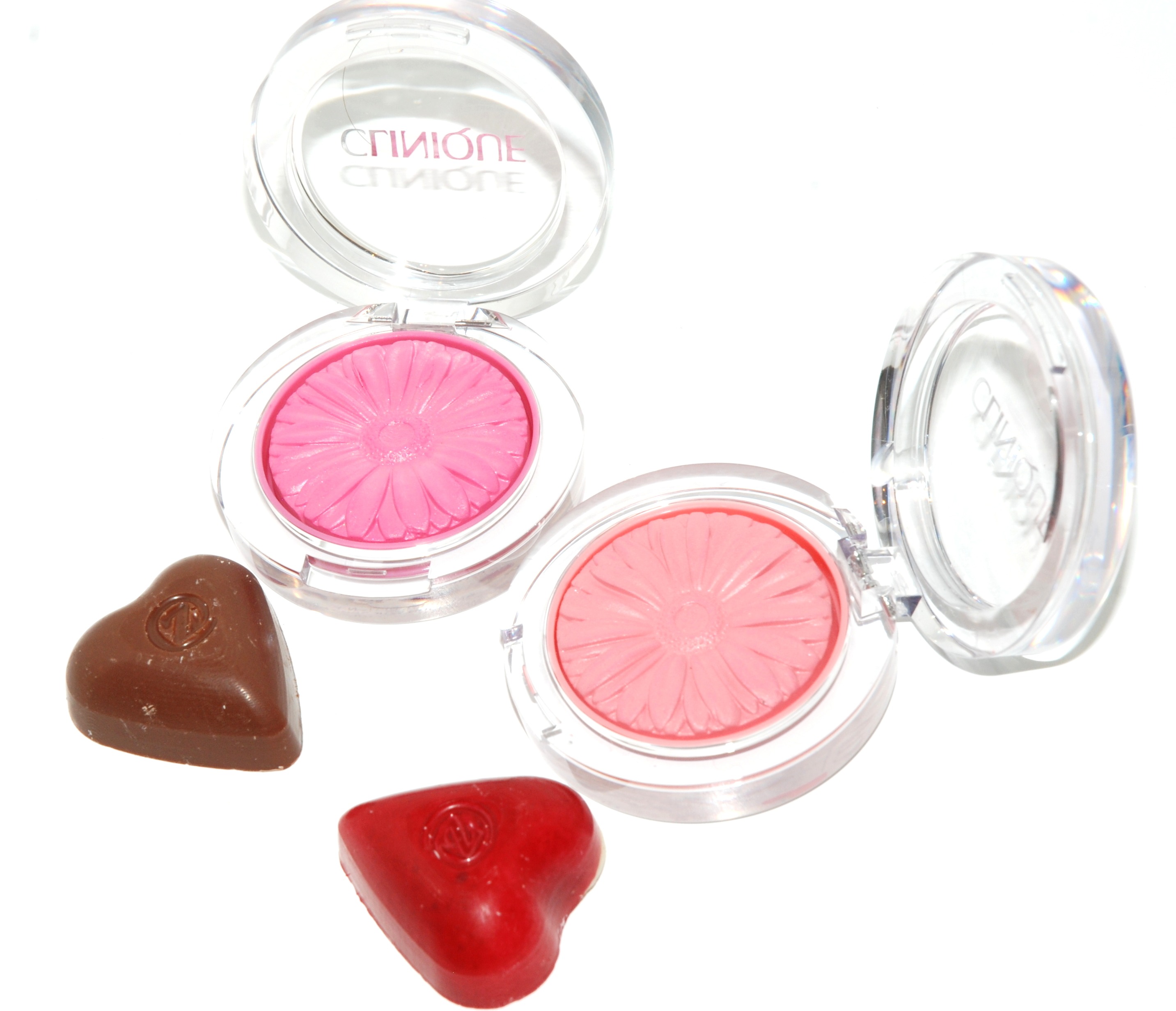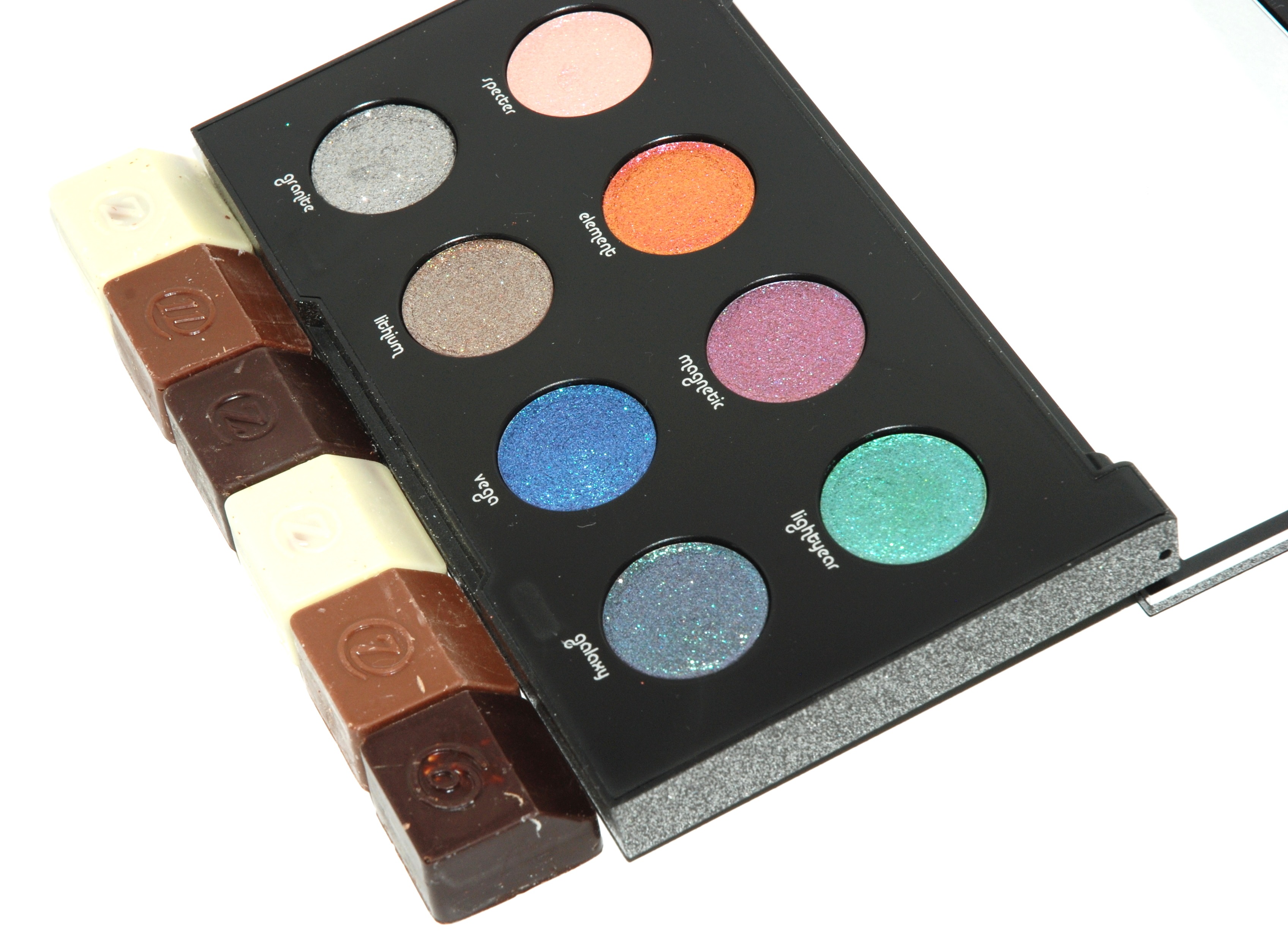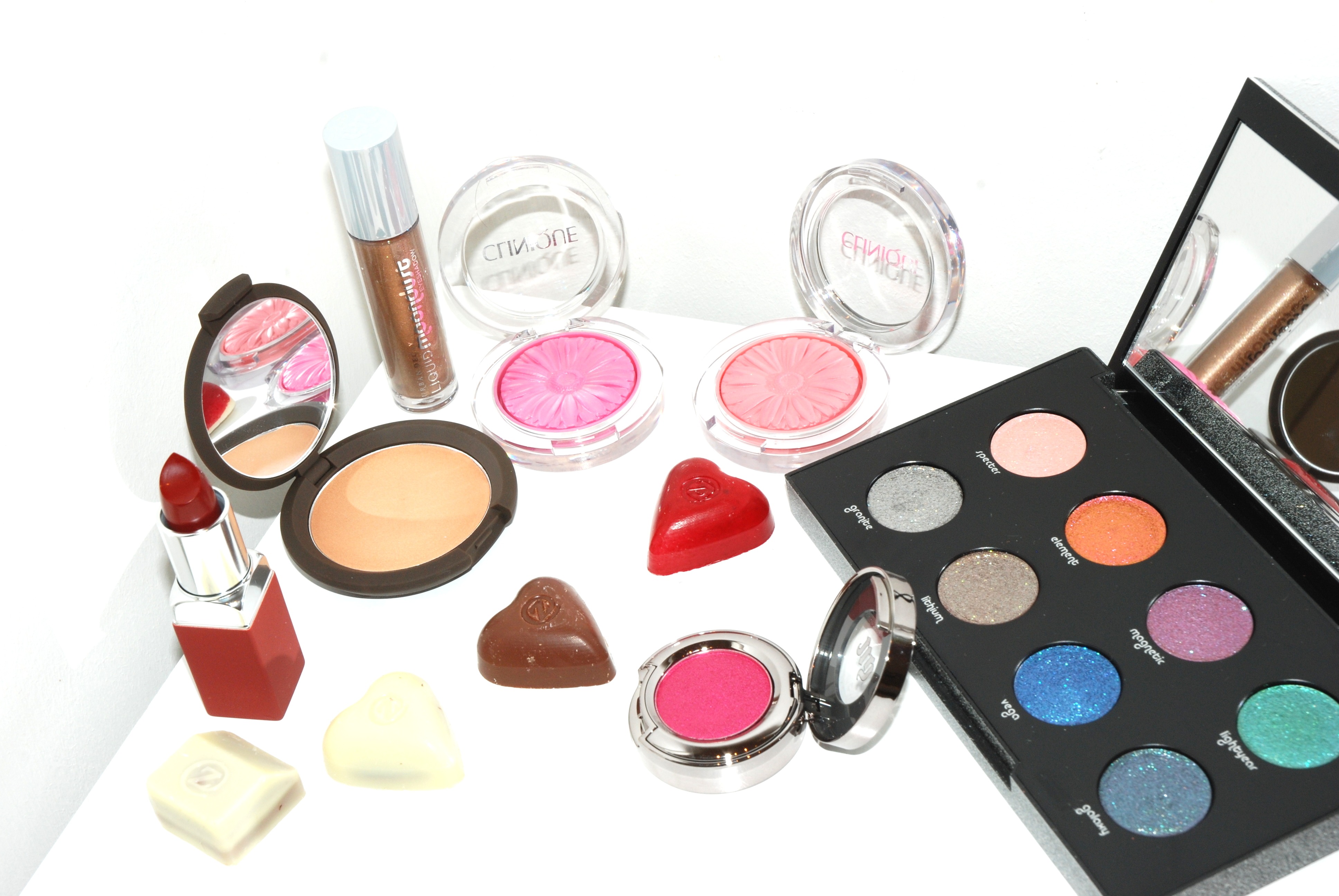 Edit Four
Clinique Pop Matte Lip Colour in Icon Pop 02 which is a long-lasting matte iconic red.
Becca Shimmering Skin Perfector Poured Creme Highlighter in Prosecco Pop a stunning golden highlight to create a shimmering highlighted look.
Liquid Moondust Eyeshadow in Zap a pigmented cream eyeshadow which glides on effortlessly. This golden hue is beautiful on eyes teamed with black eyeliner.
Clinique Cheek Cheek Pop in 04 Plum Pop and 12 Pink Pop. These floral blushes are so pretty and great for Spring/Summer 2017 to add colour and warmth to cheeks.
Urban Decay Moondust Eyeshadow Palette by Urban Decay. This palette is a sparkly delight of colour! Create subtle sparkling looks using the lighter shades such as Element (sparkling peach) and Specter (sparkling pink). Add a vivid look to the eyes using Lithium (with a 3D sparkle) or Magnetic (purple with blue sparkle).
Urban Decay Eyeshadow in Woodstock a gorgeous red to warm up any eye look, it's great mixed alongside a matte brown to warm up a smokey eye, portable also and long-lasting.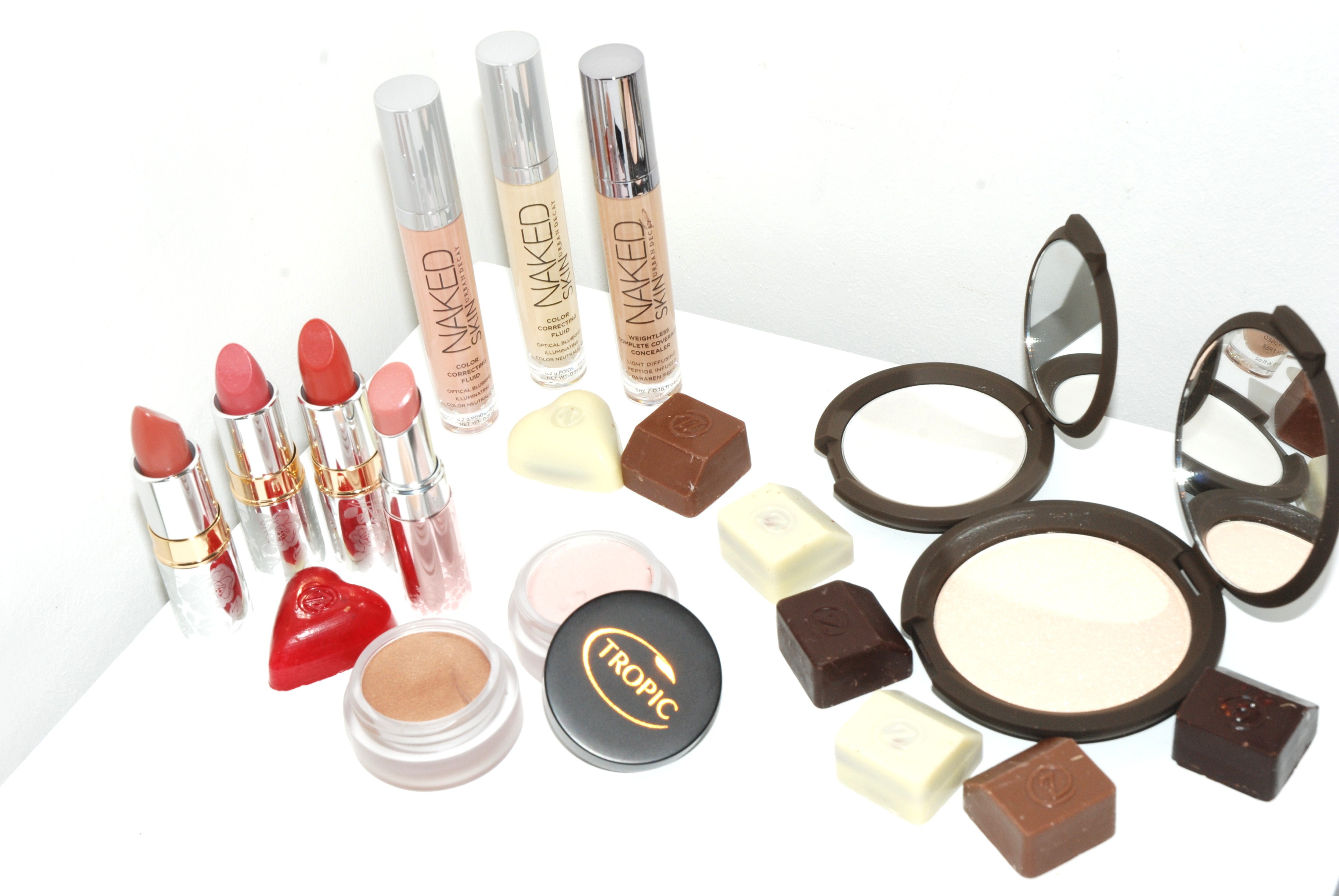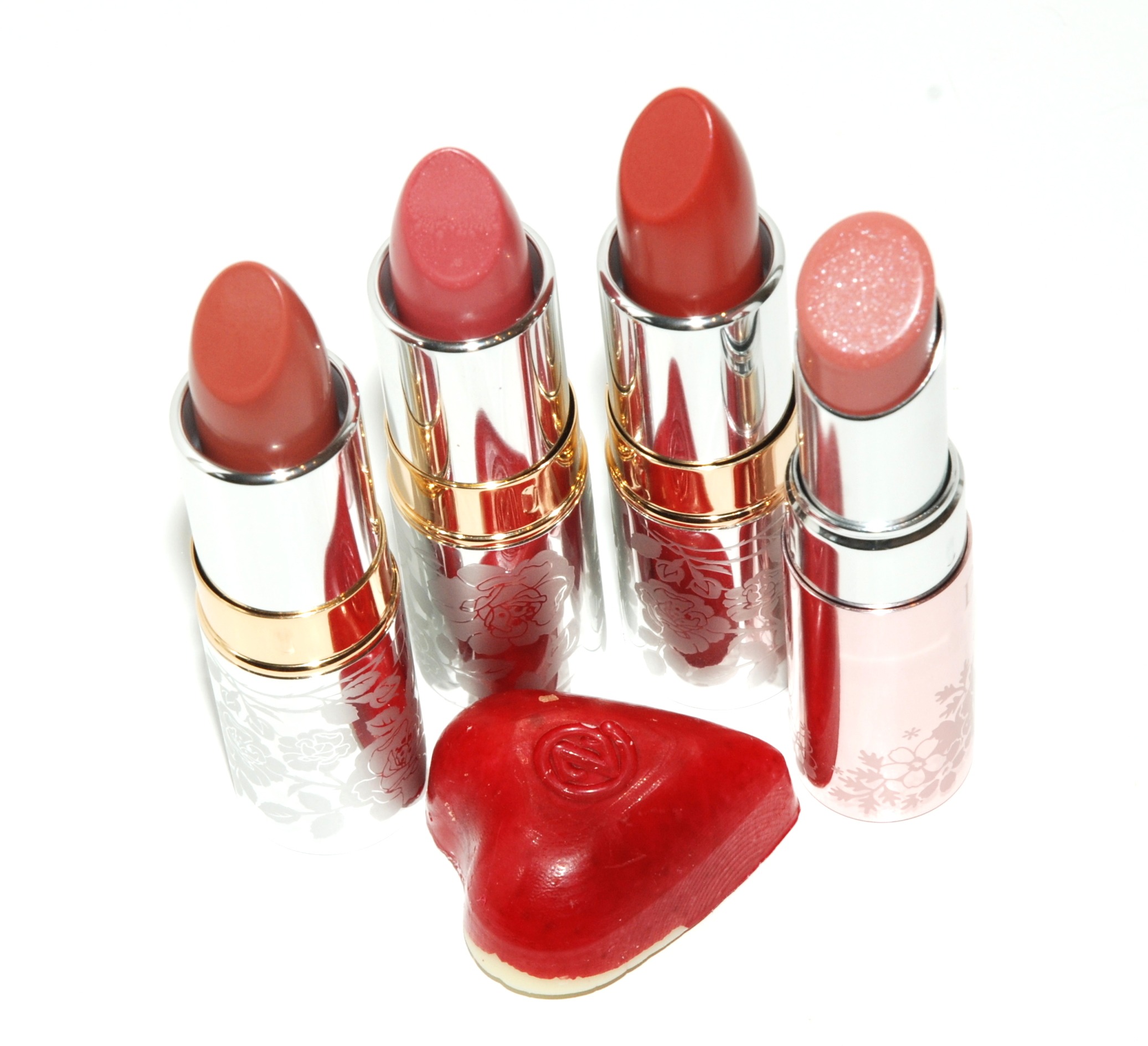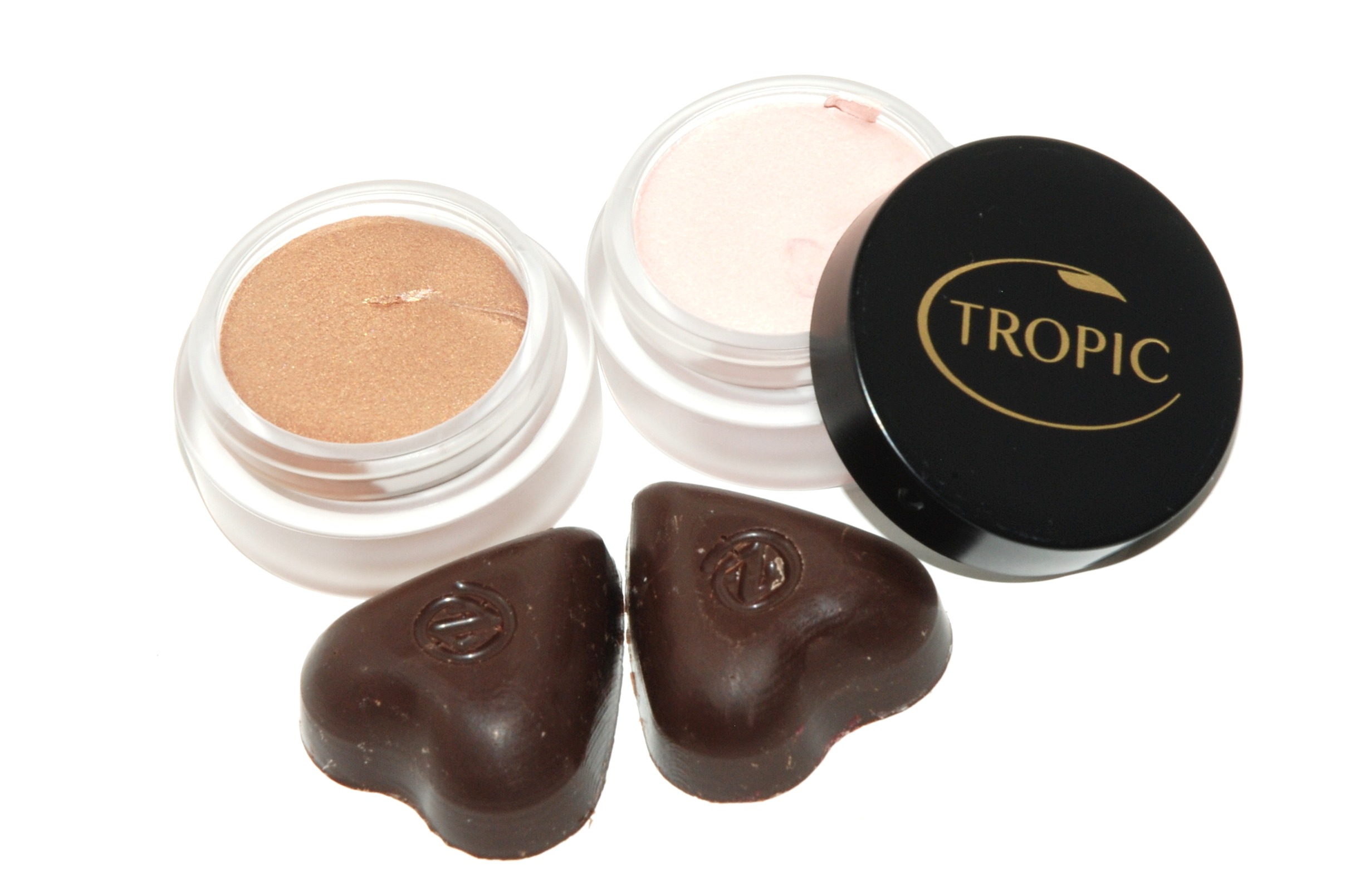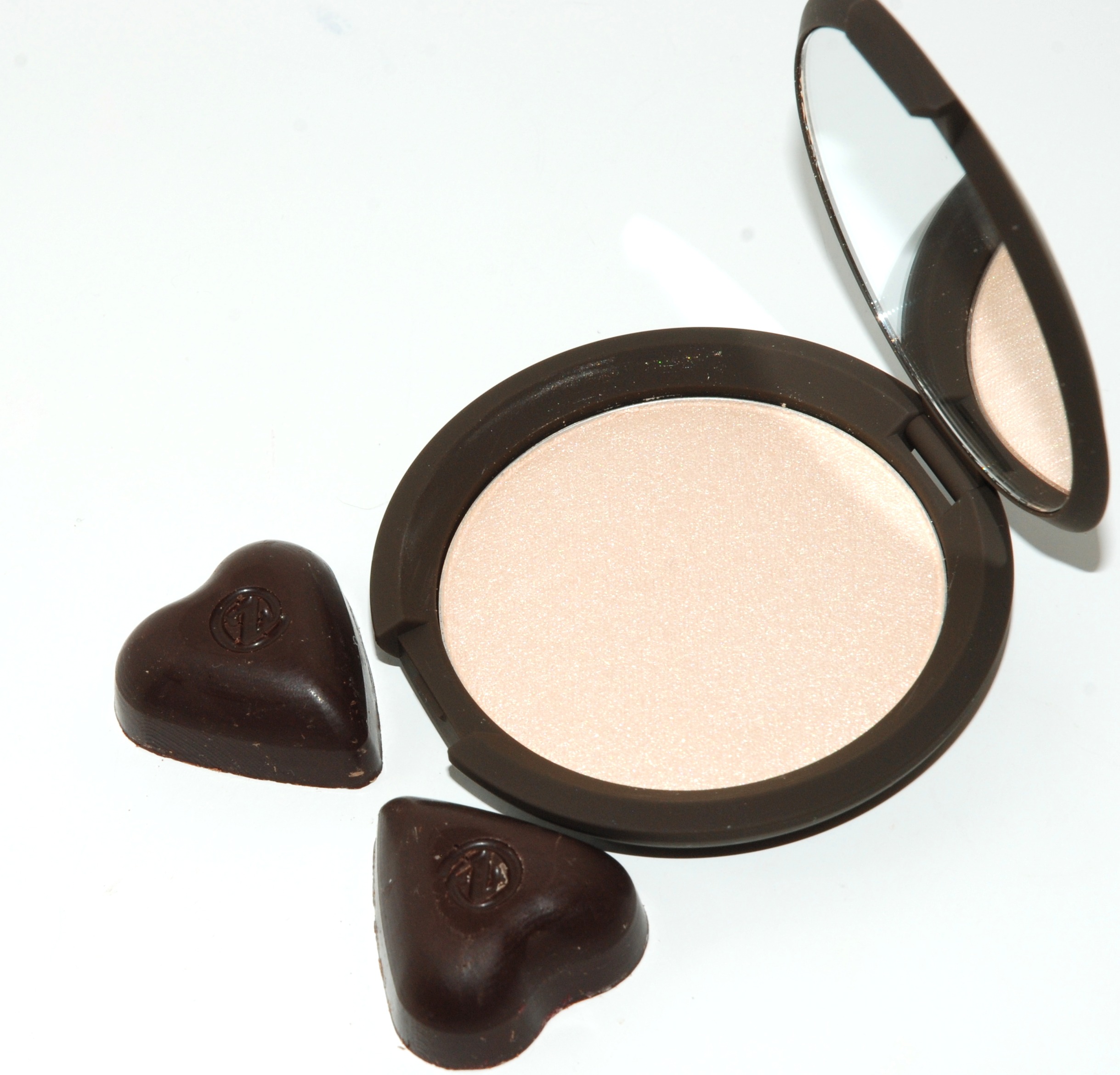 Edit Five
DHC Premium Lipsticks in in Rose Gold, Petal Pink, Velvety Red and Moisture Care lipstick in Sweetpea. DHC is a Japanese brand and all of their products are incredible cute!
Naked Skin Colour Correcting Fluid in Peach and Yellow. Peach eradicates blue/purple shadows, so a great choice for under eye bags for those with lighter skin. Yellow rids purple and dark shadows, again great for bags and general concealing.
Naked Skin Weightless Complete Coverage Concealer in Medium Natural, a light-weight formula with maximum coverage for everyday concealing. This product is great for pin-point concealing for small skin blemishes.
BECCA Shimmering Skin Perfector Poured in Pearl, a white illuminating sparkling cream highlight & BECCA pressed powder in Moonstone. The two work so nicely together, lock cream products in place with another highlighter for an ultra highlighted look.
Tropic Cream Highlighter in Sunlight and Spotlight. A very subtle cream highlighter which adds a sparkly shimmer to cheekbones. It also looks gorgeous swept underneath the brow-bone.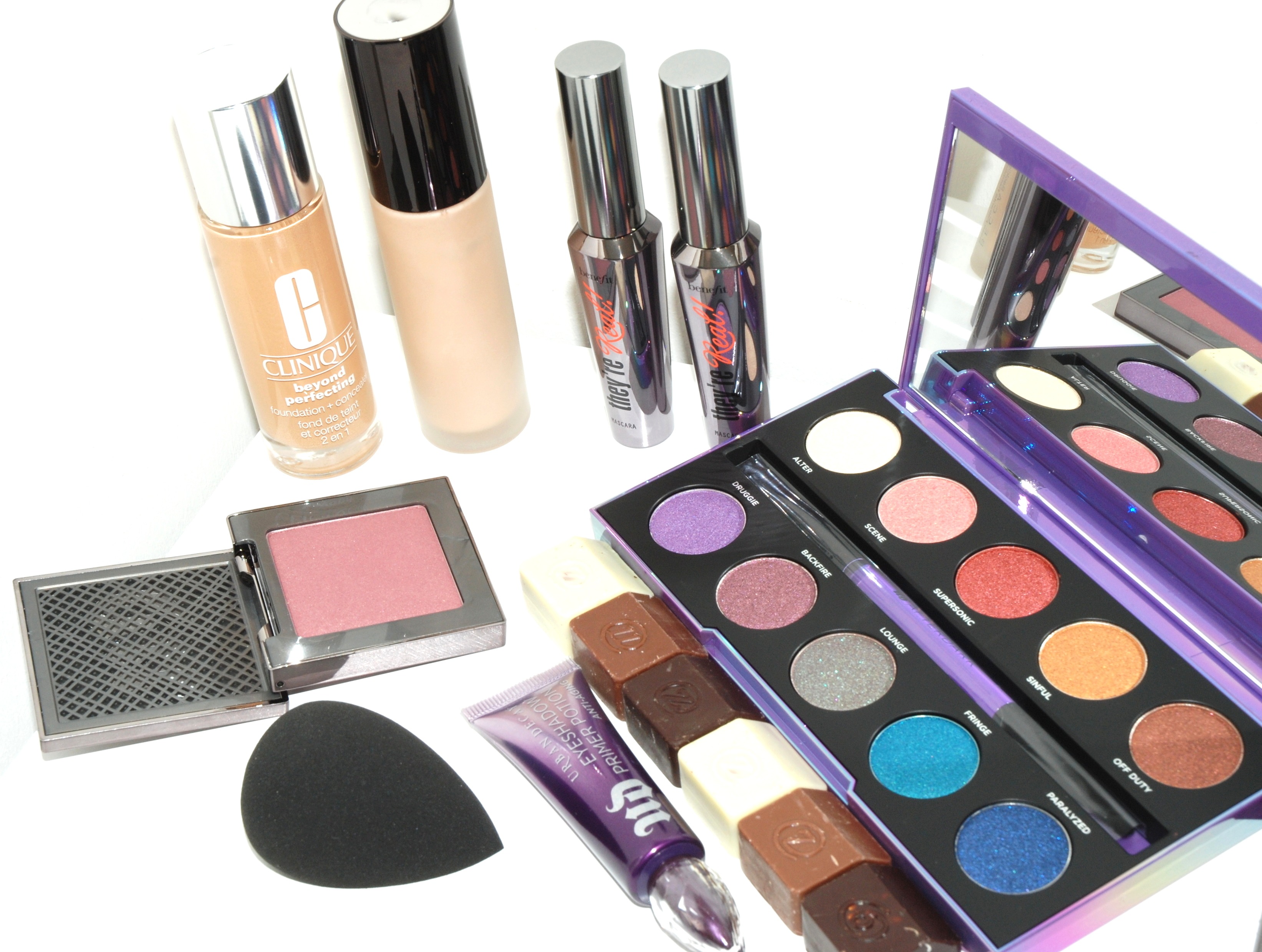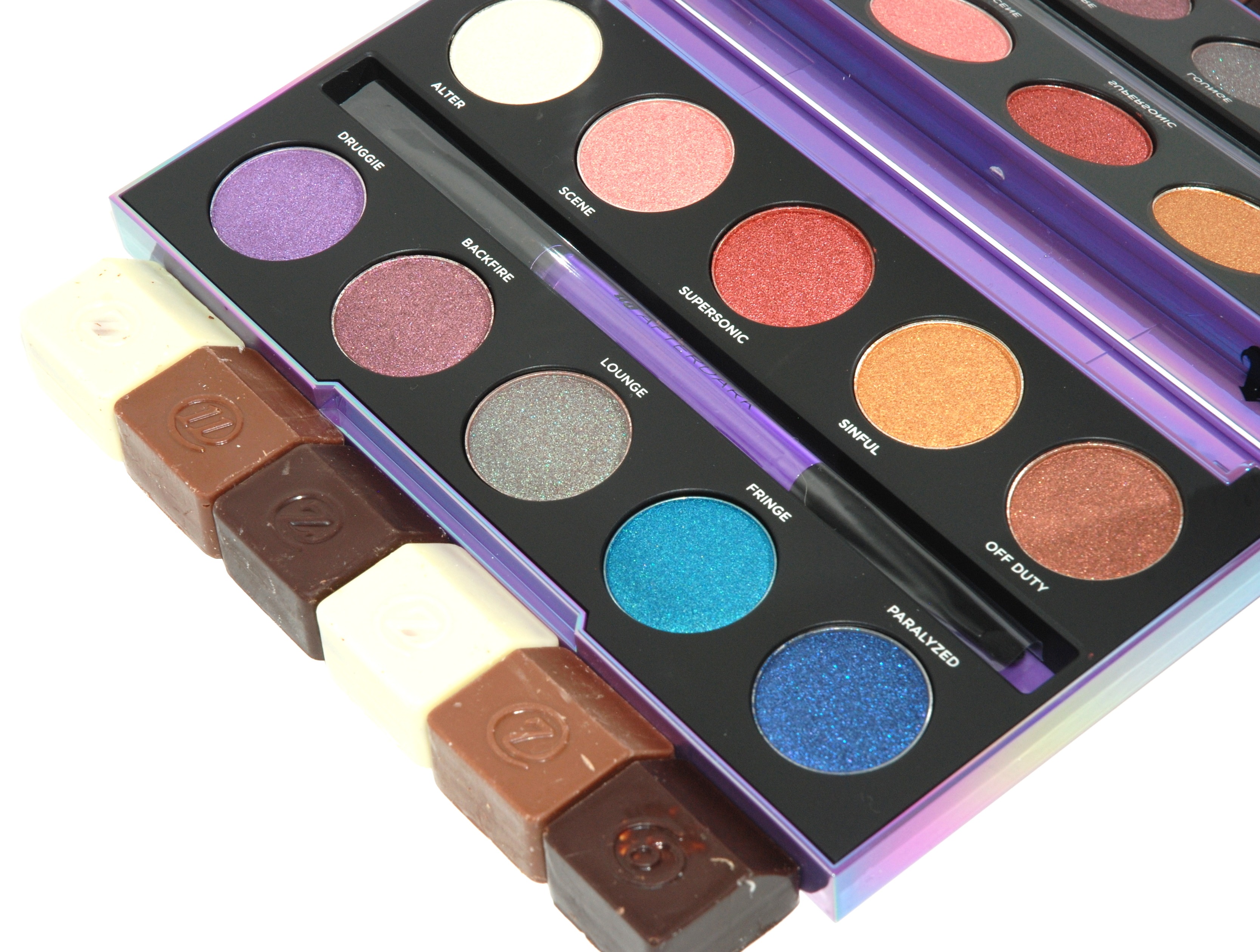 Edit Six
Urban Decay Afterglow 8 Hour Powder Blush in Rapture  a gorgeous long-wear blush which looks absolutely gorgeous on the skin, it's a deep mauve with a golden shimmer sheen. It's beautiful especially for the Summer months.
Clinique Beyond Perfecting Foundation and Concealer in 15 Beige. This 2 in 1 foundation & concealer is a Clinique Award Winner. It works for all skin types and has a beautiful flawless finish. There are so many shades to choose from so you can always find your match!
BECCA Backlight Priming Filter to help blur imperfections and add a glow to the skin, great to use underneath foundation or alone for a natural dewy finish. It's a really beautiful product for a gorgeous glow.
Lashes with Altitude! Set from World Duty Free which is one of their travel exclusives containing two They're Real mascaras. They're Real! Lengthening Mascara in Jet Black is a favourite from Benefit, long-lasting and dramatic rapid results.
Afterdark Palette by Urban Decay containing jewel toned metallic eyeshadow colours. The palette is gorgeous and one to pop into your handbag at work to transform your makeup look before heading out to an event after work!
Urban Decay Eyeshadow Primer Potion an all time favourite and must have for your makeup wardrobe! Use a primer as a base for any eyeshadow colour to reveal the truest colour of your eyeshadow and for long-lasting wear! A daily favourite from Urban Decay!
Pure Precision Beauty Drop from Tropic Skincare. My favourite latex free makeup applicator to create an flawless perfected makeup look.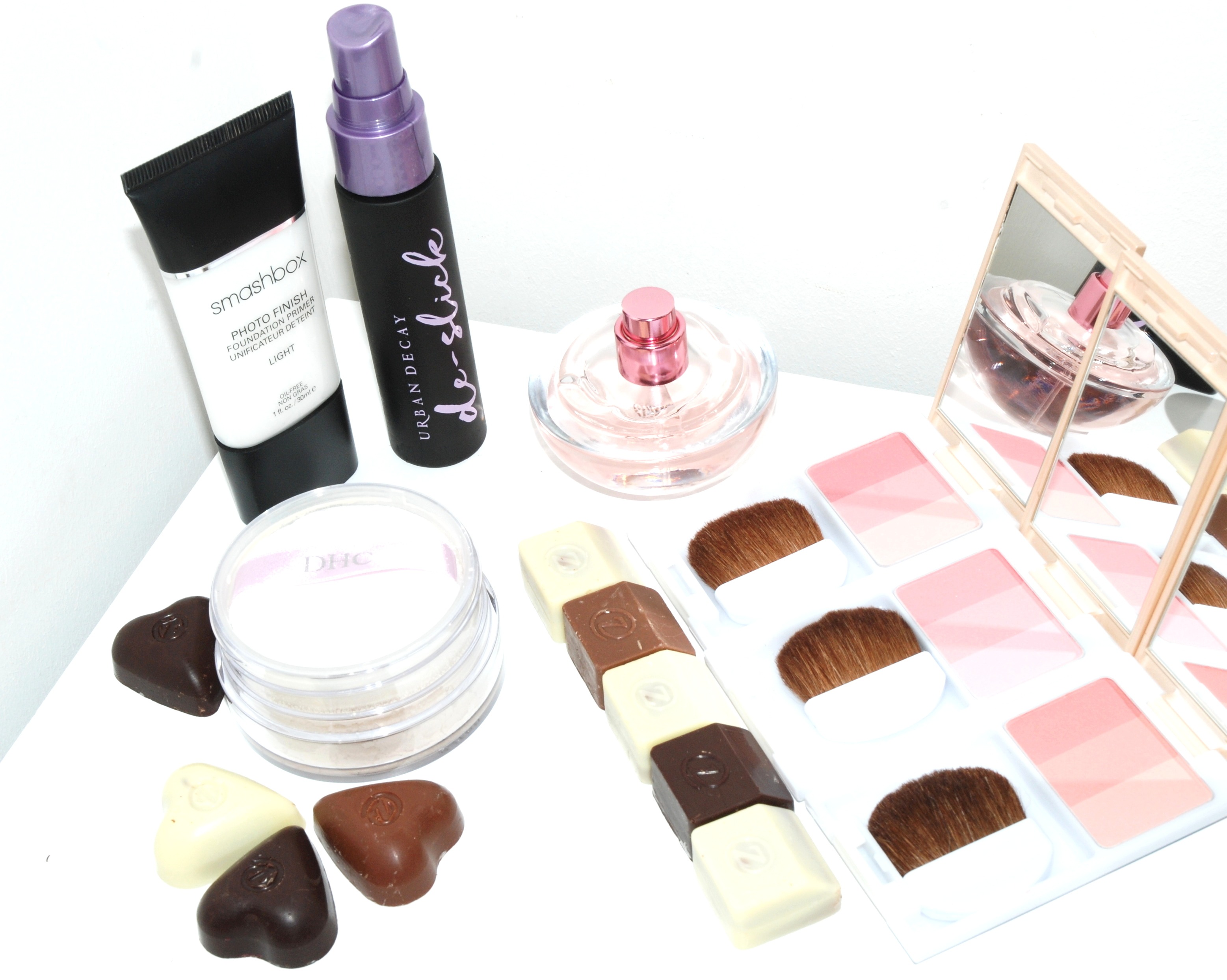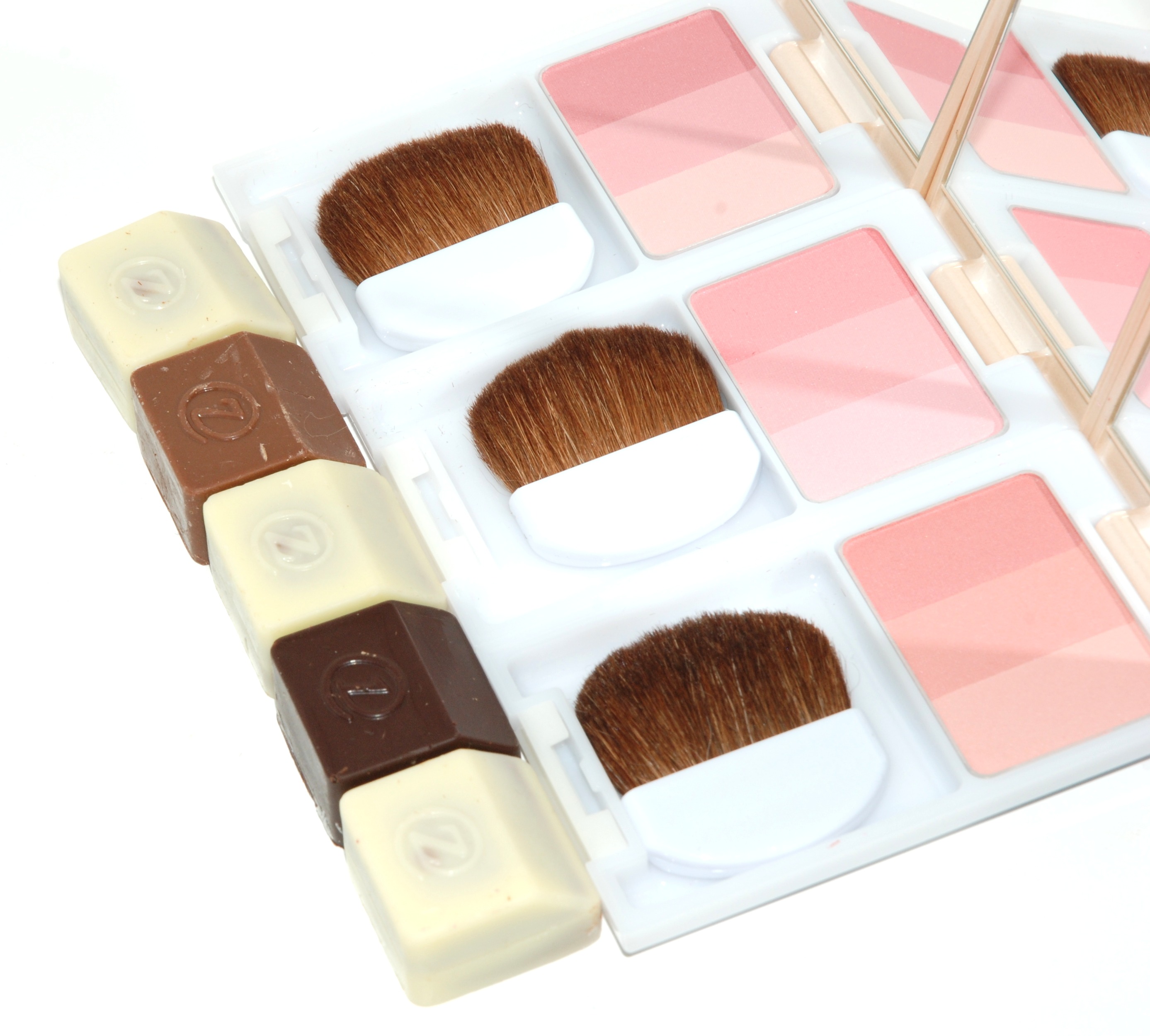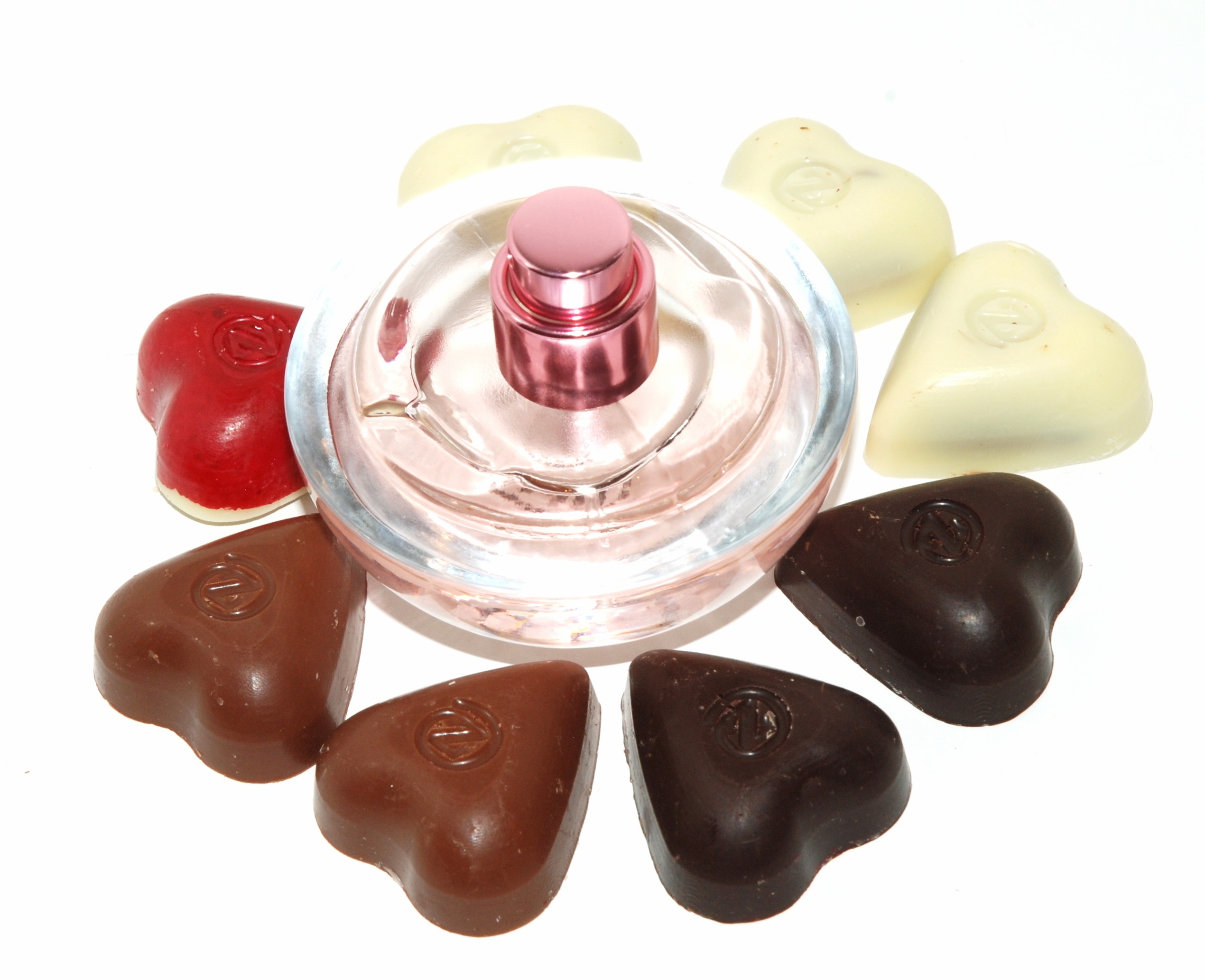 Edit Seven
DHC Q10 Face Powder flawlessly setting makeup, this translucent powder comes with a little powder puff.
Smashbox Photo Finish Primer in Light which is a beautiful oil free primer. Ideal for sensitive, oily or combination skin. A Smashbox favourite.
De Slick Makeup Setting Spray by Urban Decay. A oil control setting spray to keep shine at bay and makeup locked in place for hours!
DNKY 'Be Delicious' Fresh Blossom Eau De Parfum which is a light fragrance containing jasmine, grapefruit, petal rose, cassis and sun-kissed apricot.
DHC face colour palette in Rs02 a pretty Rose, Pk01, a lively Pink, and rd04 a deep red. Each create a subtle hint of colour to cheeks.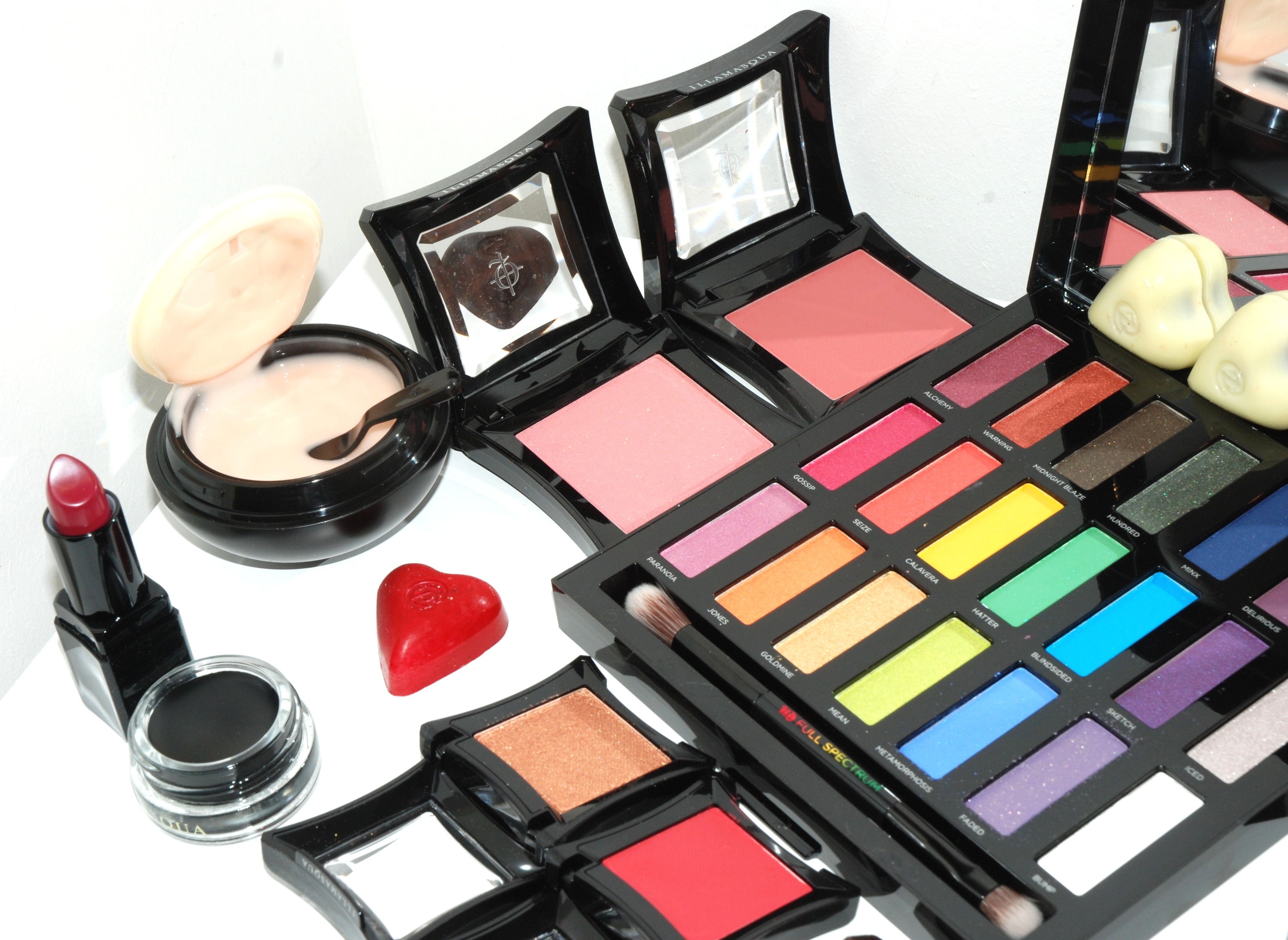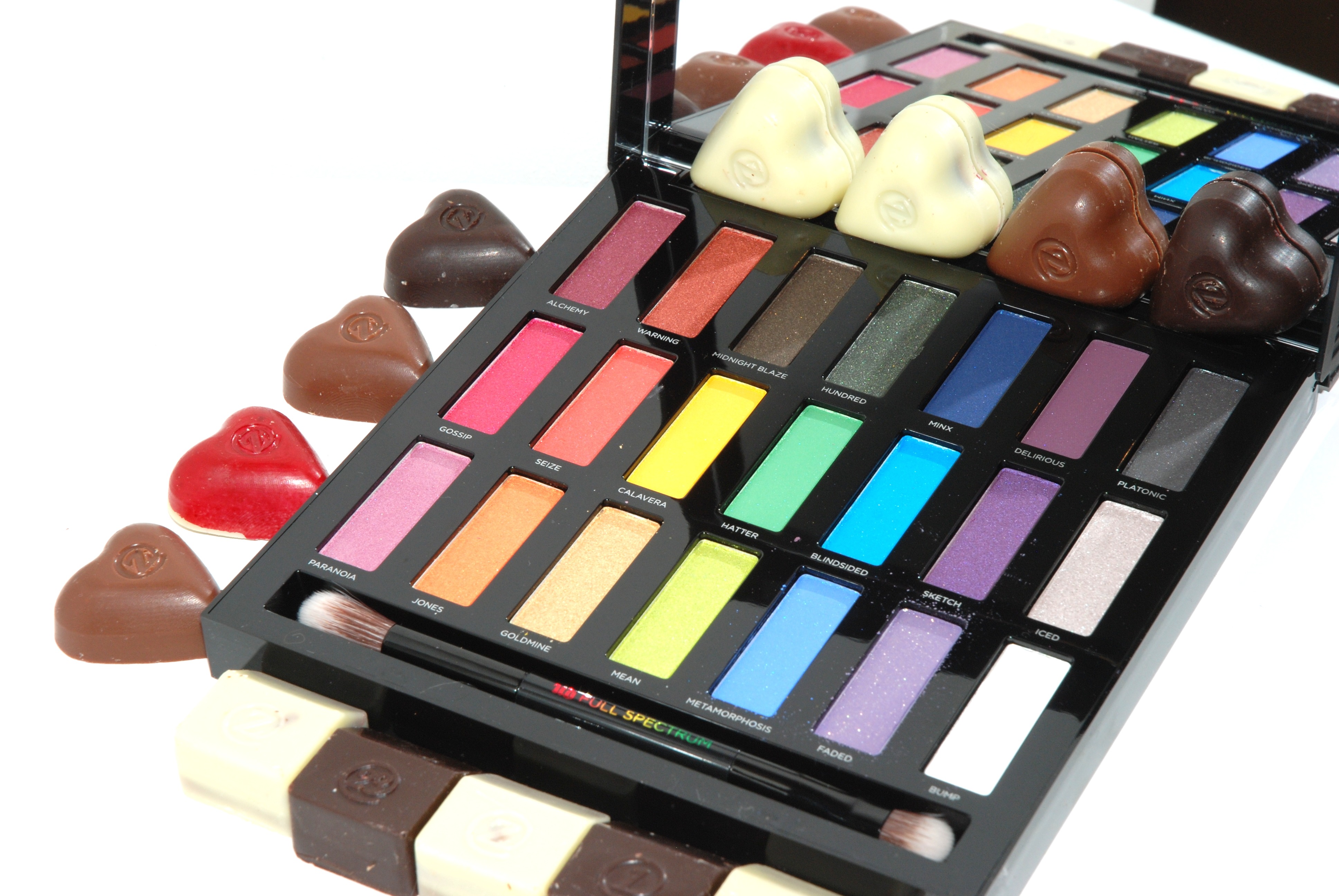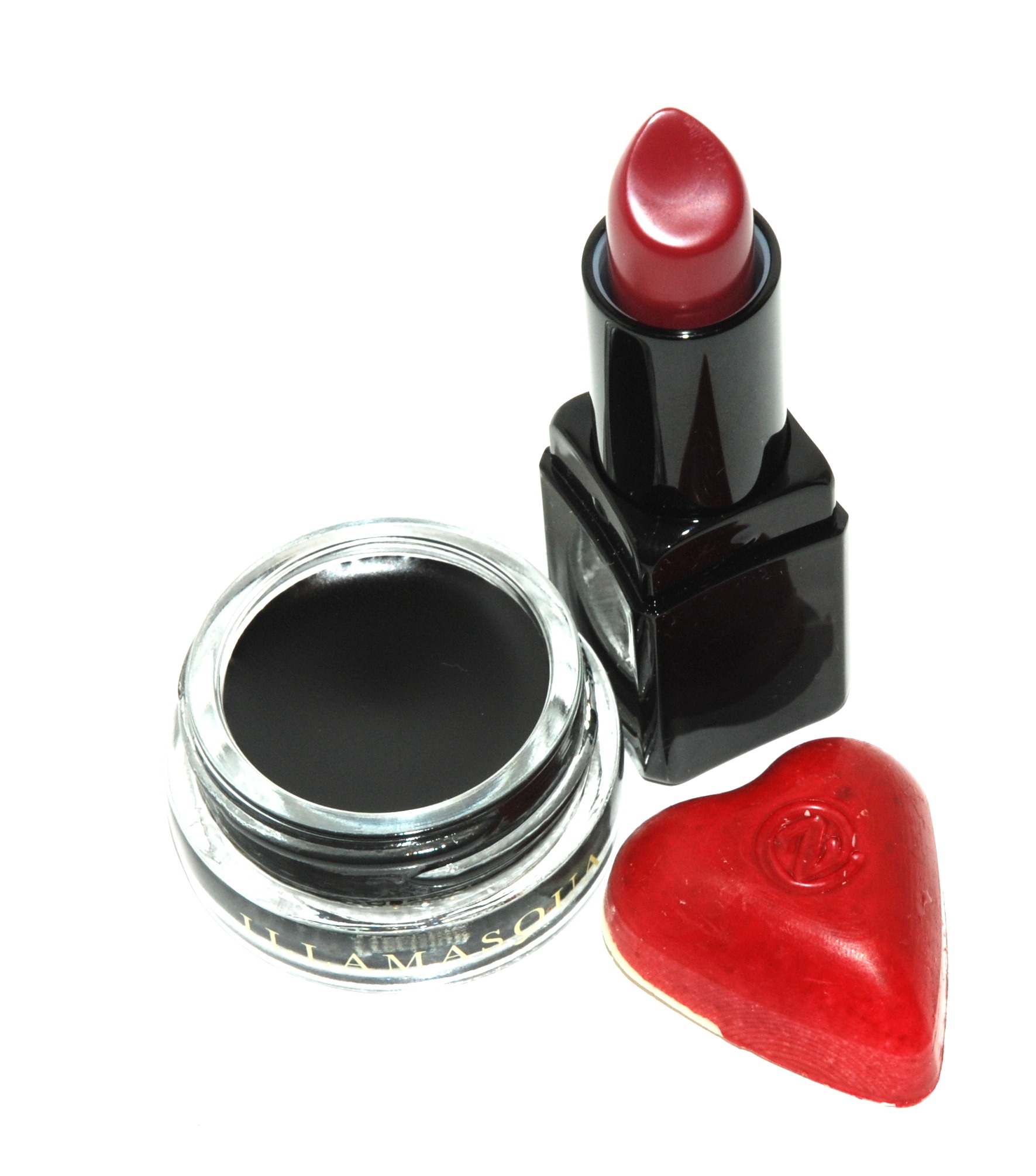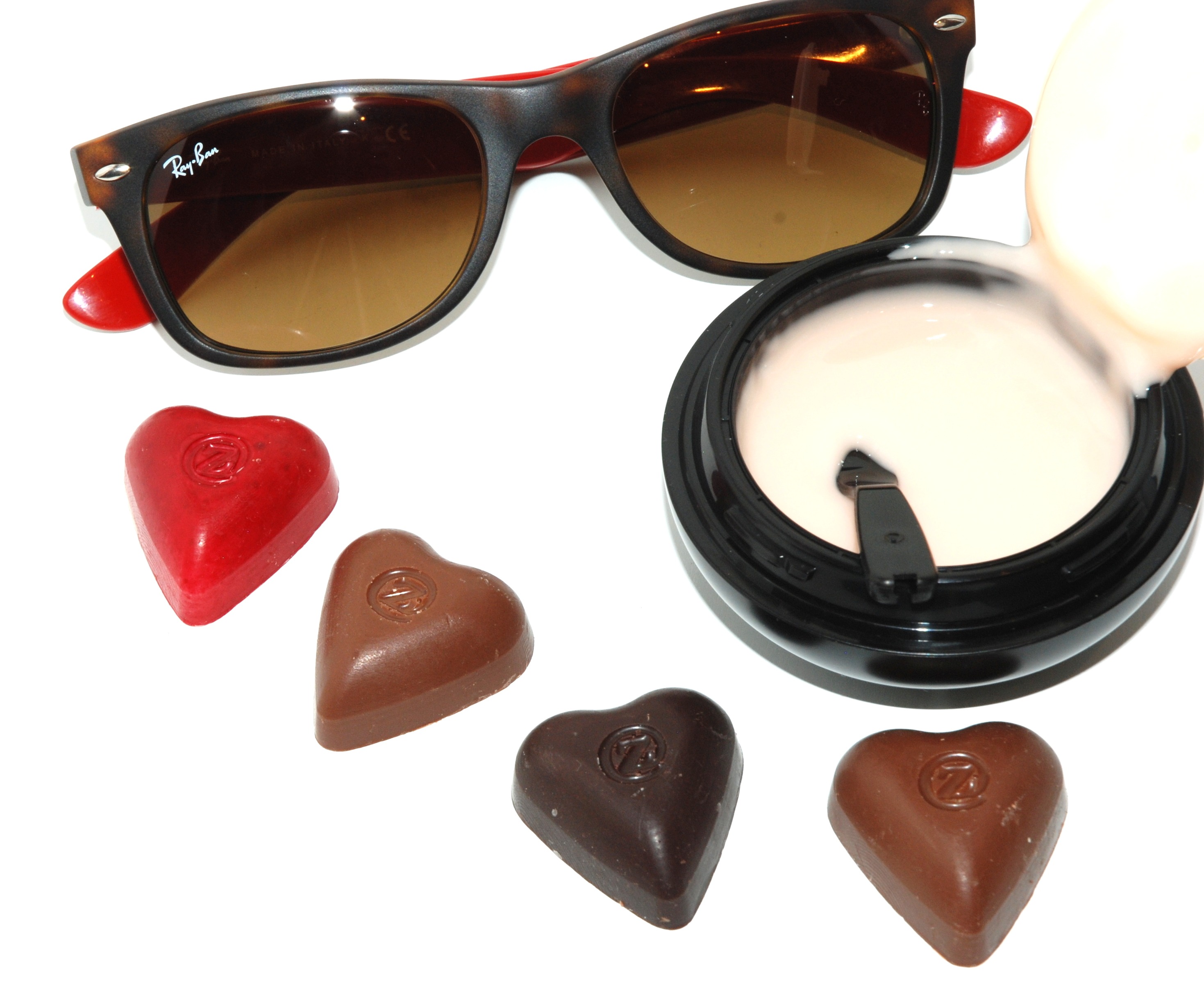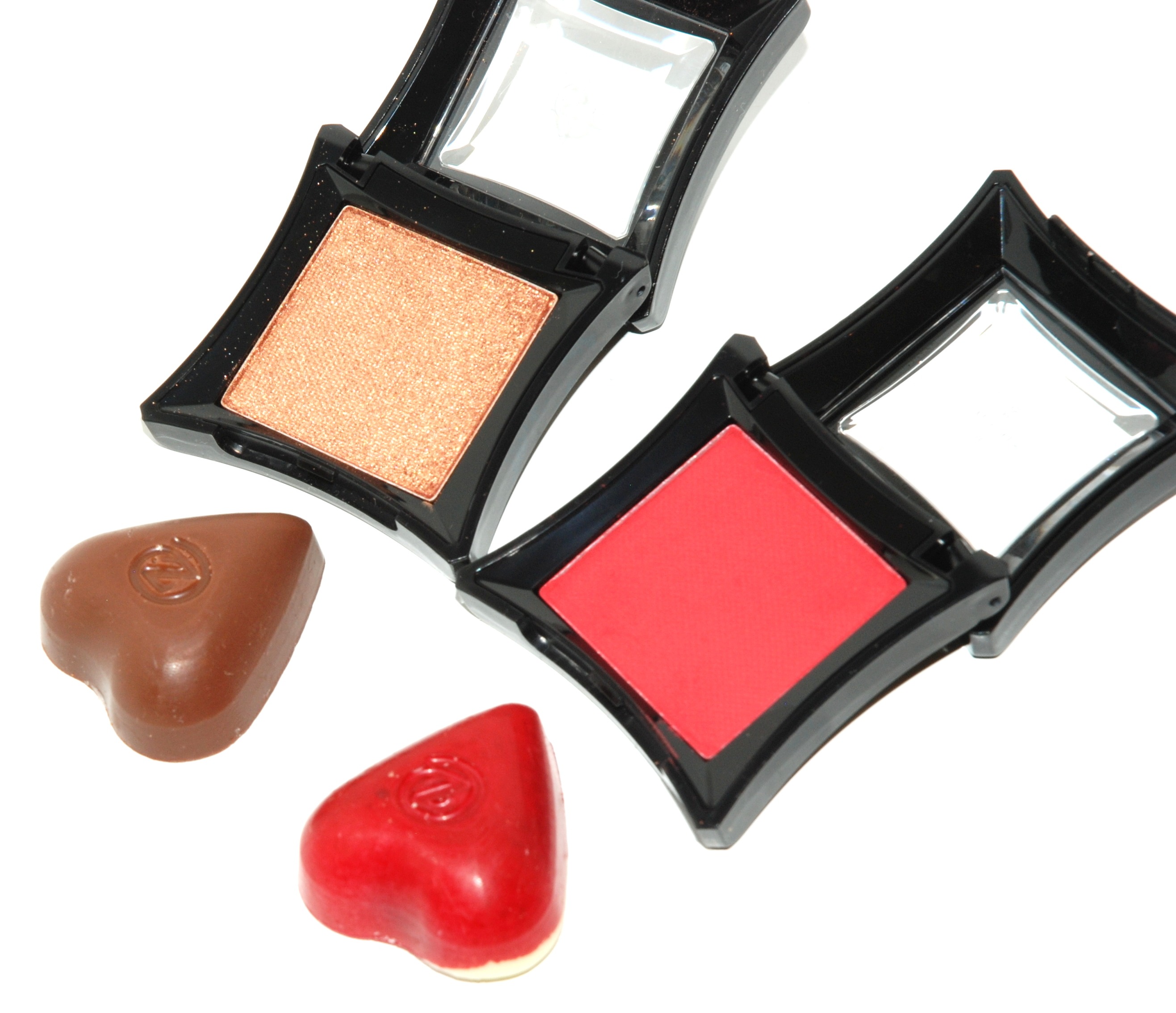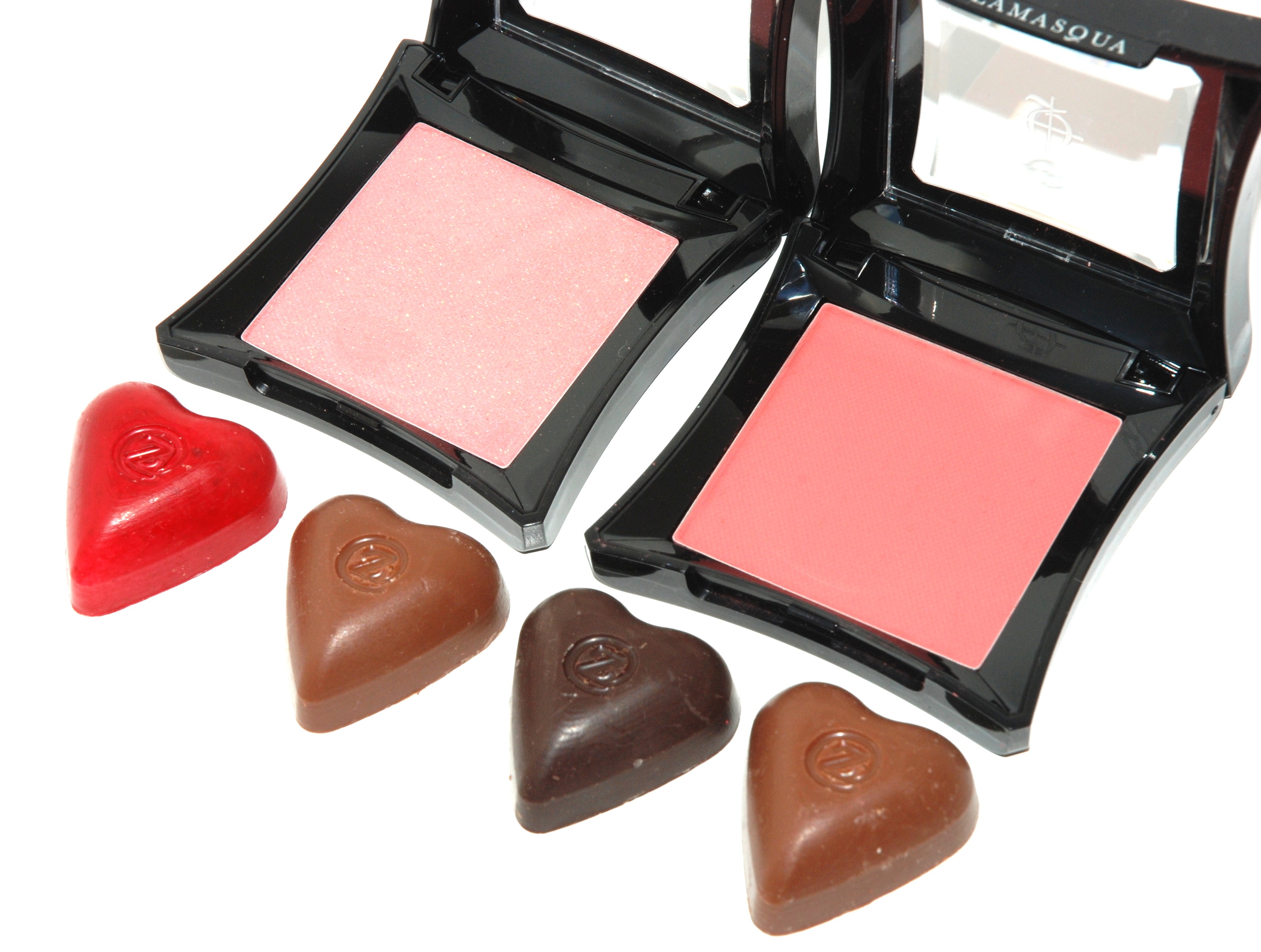 Edit Eight
This colourful edit showcases a variety of items to invite some colour into your makeup wardrobe for SS17!
Illamasqua Anti-Matter Lipstick in Spectra which is a gorgeous brick red semi matte lipstick
Matte Veil by Illamasqua which is a shine control primer to use under foundation or alone to keep oily skin at bay.
Illamasqua Powder Blush in Beg and Ambition. Beg is a deep rose matte shade & Ambition is a shimmery peachy pink neutral.
Urban Decay Full Spectrum Eyeshadow Palette which is an explosion of beautiful colour! You're able to create a vivid eye makeup look or a natural eye with a splash of colour. A great pick to create a variety of different looks, each shadow is highly pigmented and long-lasting.
Powder Eye Shadows by Illamasqua in Bronx a bronze-gold shimmery shadow & Deamon a matte vivid red.
Precision Gel Eyeliner by Illamasqua in Infinity. A beautiful back easy to apply gel eyeliner.
The Sunglasses captured are the Ray-Ban 2132 Wayfarer Matte Havana from Sunglasses Shop. A very classy pair of sunglasses and look very elegant on. The classic wayfarer collection from RayBan are so elegant and are the perfect pick for Summer sun!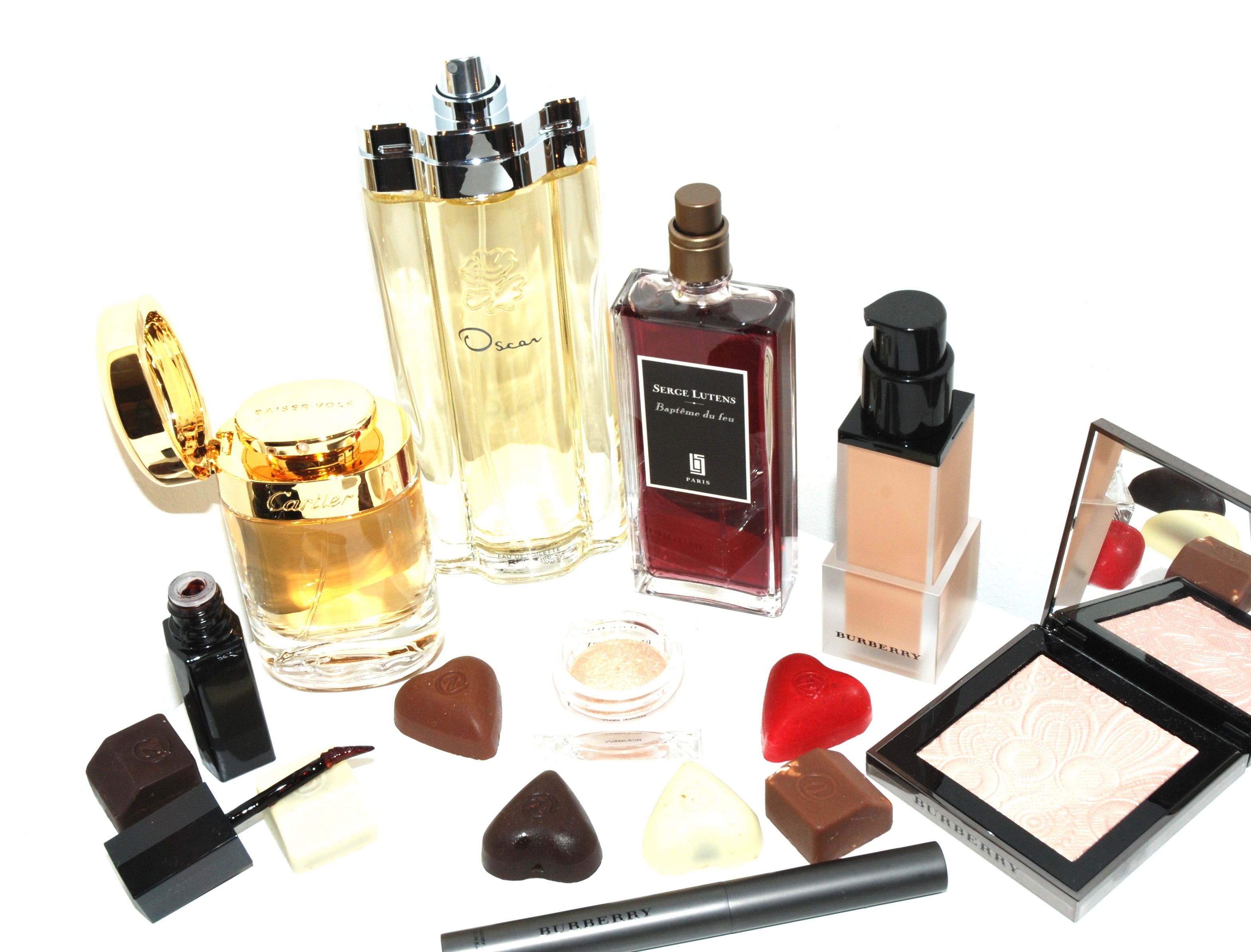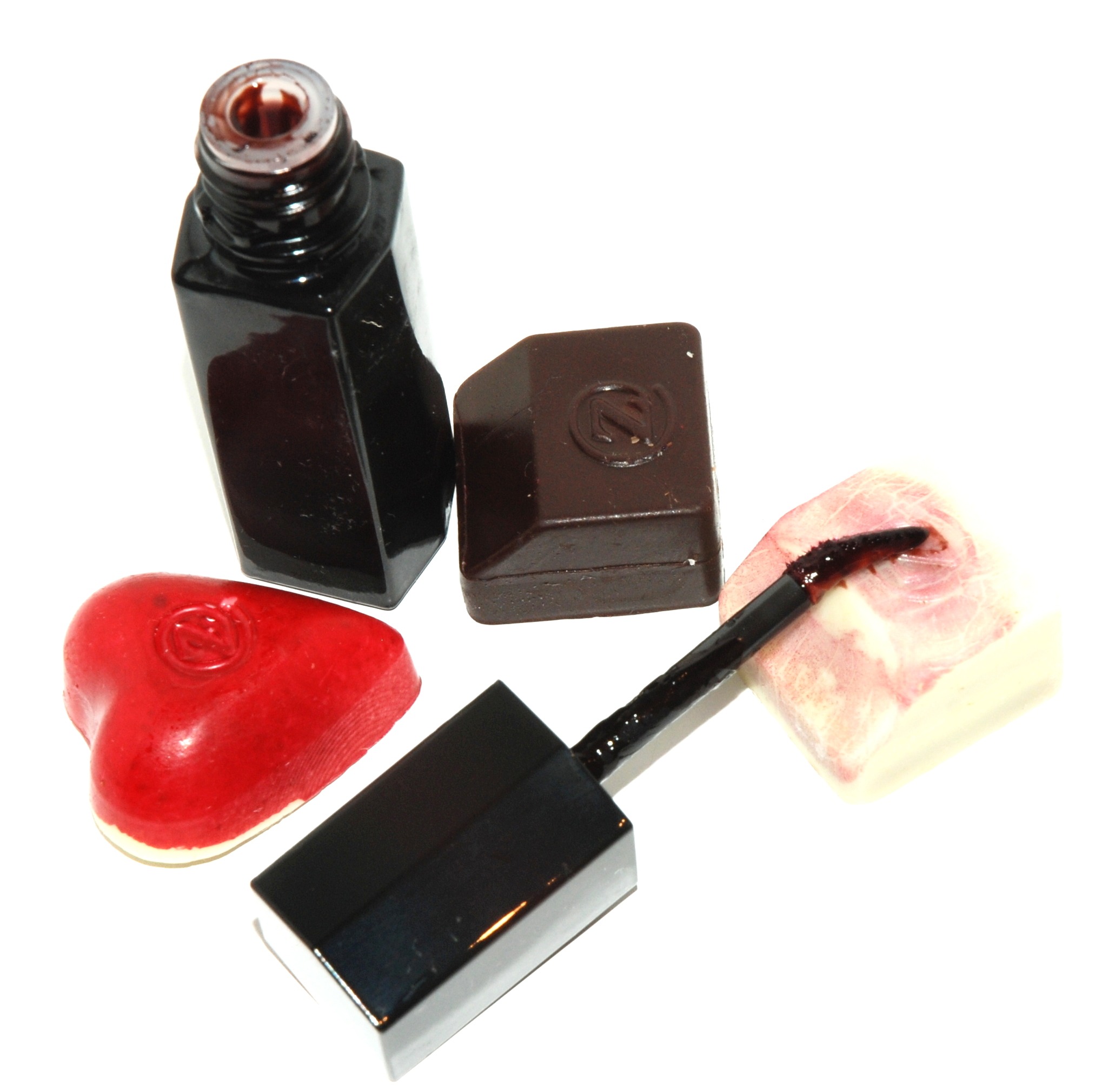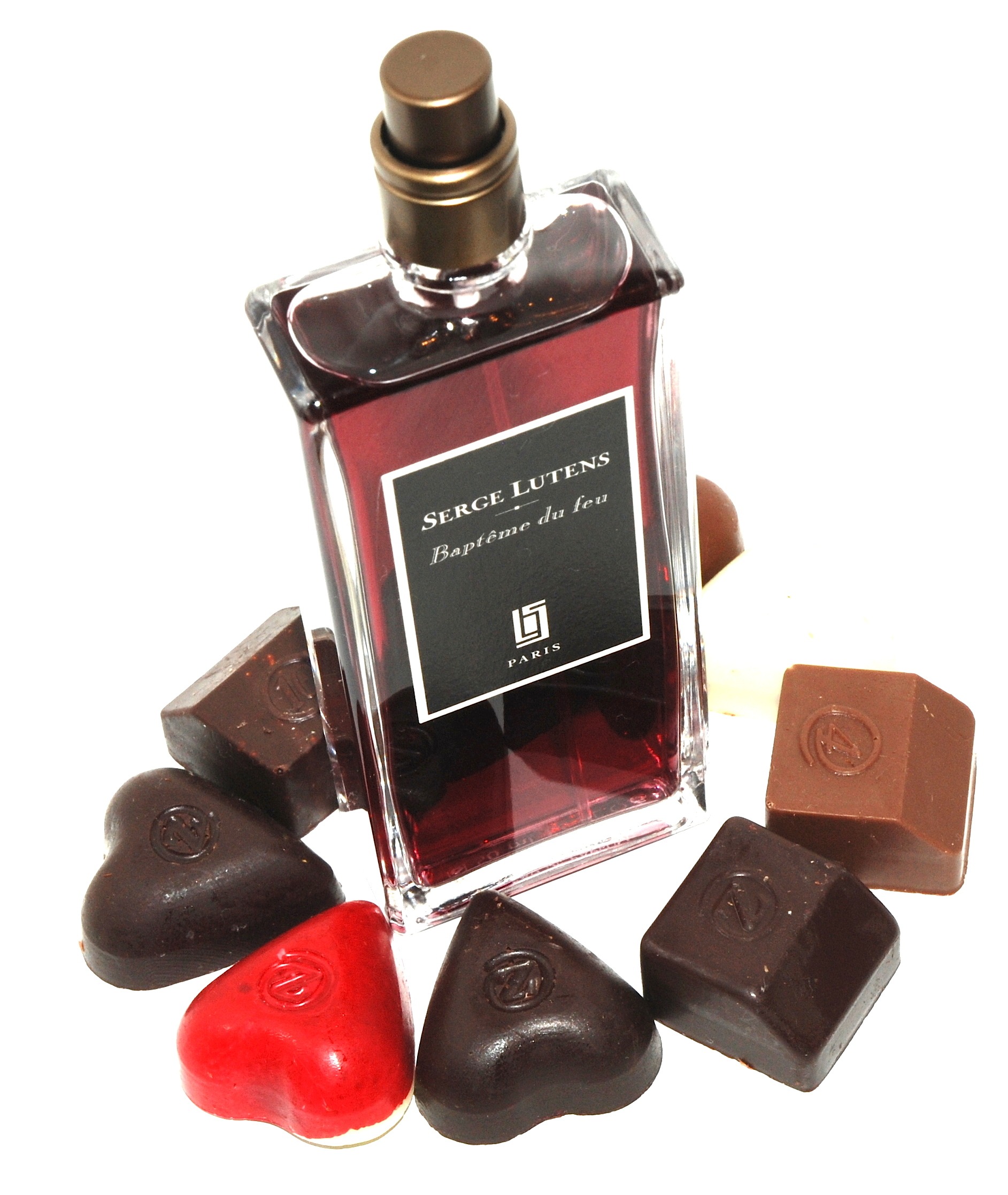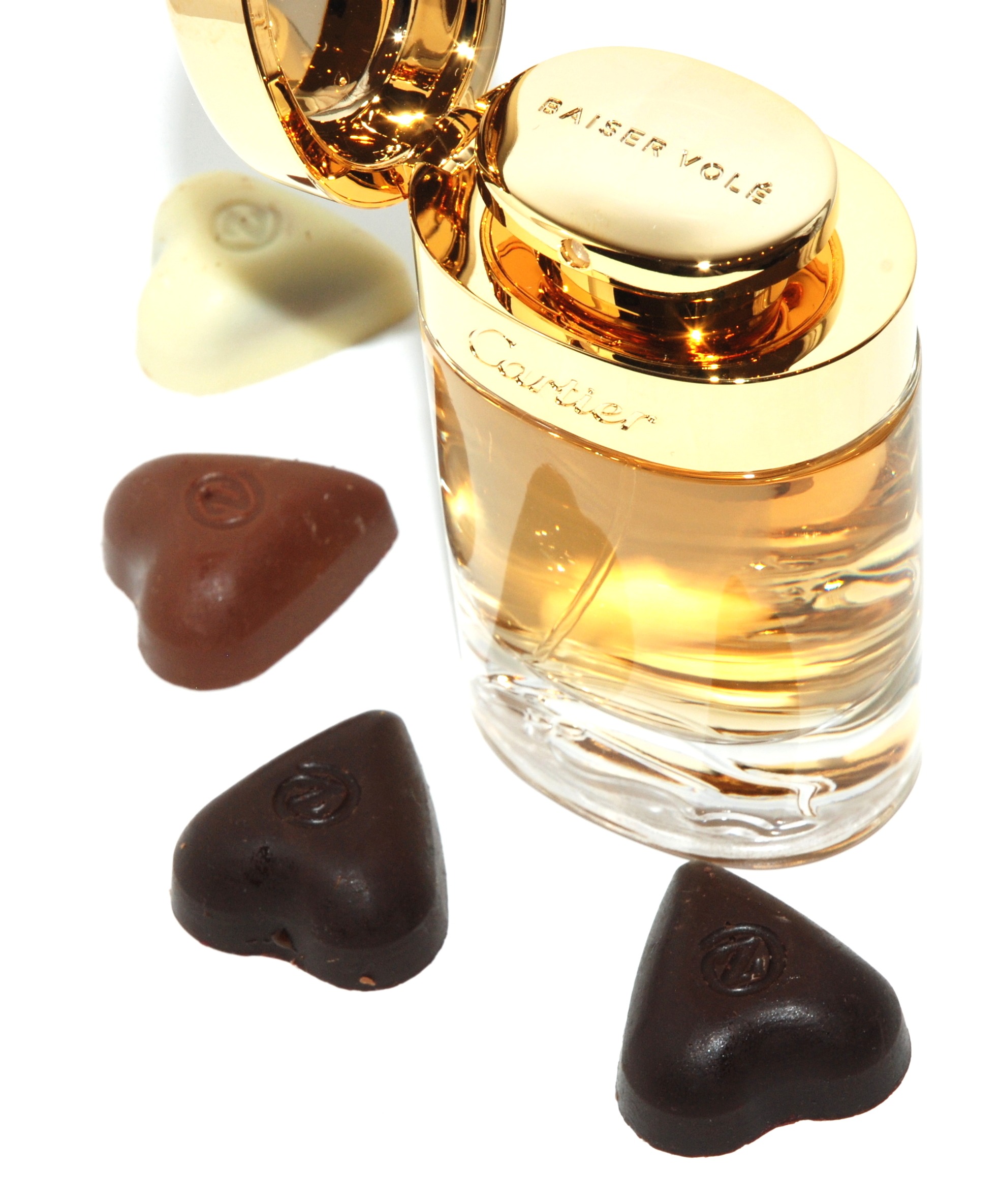 Edit Nine
In this highly luxurious edit I've showcased a selection of unique scents and gorgeous makeup products perfect for Summer.
Serge Lutens Water Lip Colour in Number 5 which is from luxurious beautiful lip colour which is by far one of the most impressive kiss proof lip colours I've tried. Incredibly long-lasting, and glides lightly onto lips creating such a perfected pout.
Cartier Baiser Vole Essence De Parfum is one of the most elegant fragrances tried. A dreamy and elegant scent that draws you in. This scent captivates with it's majestic notes of bourbon vanilla and lily flower. The scent was inspired by thoughts of a lily soaked in a golden bath, created by Mathilde Laurent.
Oscar de la Renta Eau de Toilette was inspired by the gardens of Santo Domingo. Top notes of Clove, Bergamot, and Coriander. Iris, Jasmine and Rose at the heart, musk and Amber at the base. A feminine scent perfect to wear on a Summers evening.
Serge Lutens Bapteme Du Feu Eau de Parfum
My emotions are fluid. Like liquid wax poured into a mould, they determine what seduces me—like this gingerbread heart.

Serge Lutens
This bold scent both in appearance & scent with notes of gingerbread, tangerine, osmanthus, castoreum and powdery notes. A unique and seductive scent.
Burberry Cashmere SPF 20 is an full coverage yet light-wearing foundation from Burberry. Great for the Summer and sits flawlessly on skin.
Fresh Glow Highlighter in Nude Gold No 2 an exquisitely designed illuminating highlighter which a stunning lace pattern design. A limited edition from the Burberry brand, it's just beautiful giving skin a beautiful golden sheen.
Face Contour Pen from Burberry which is a daily essentials must have for contouring. I opt for the medium shade to contour and blend in for a very defined and beautiful look for the day & night.
Eye Colour Cream in Sheer Gold No.69 which is a Burberry beauty of an eyeshadow. Effortless application and the golden tone is so flattering on any skin tone. Wear a warm golden eye with a bold vintage lip in the evening for maximum impact!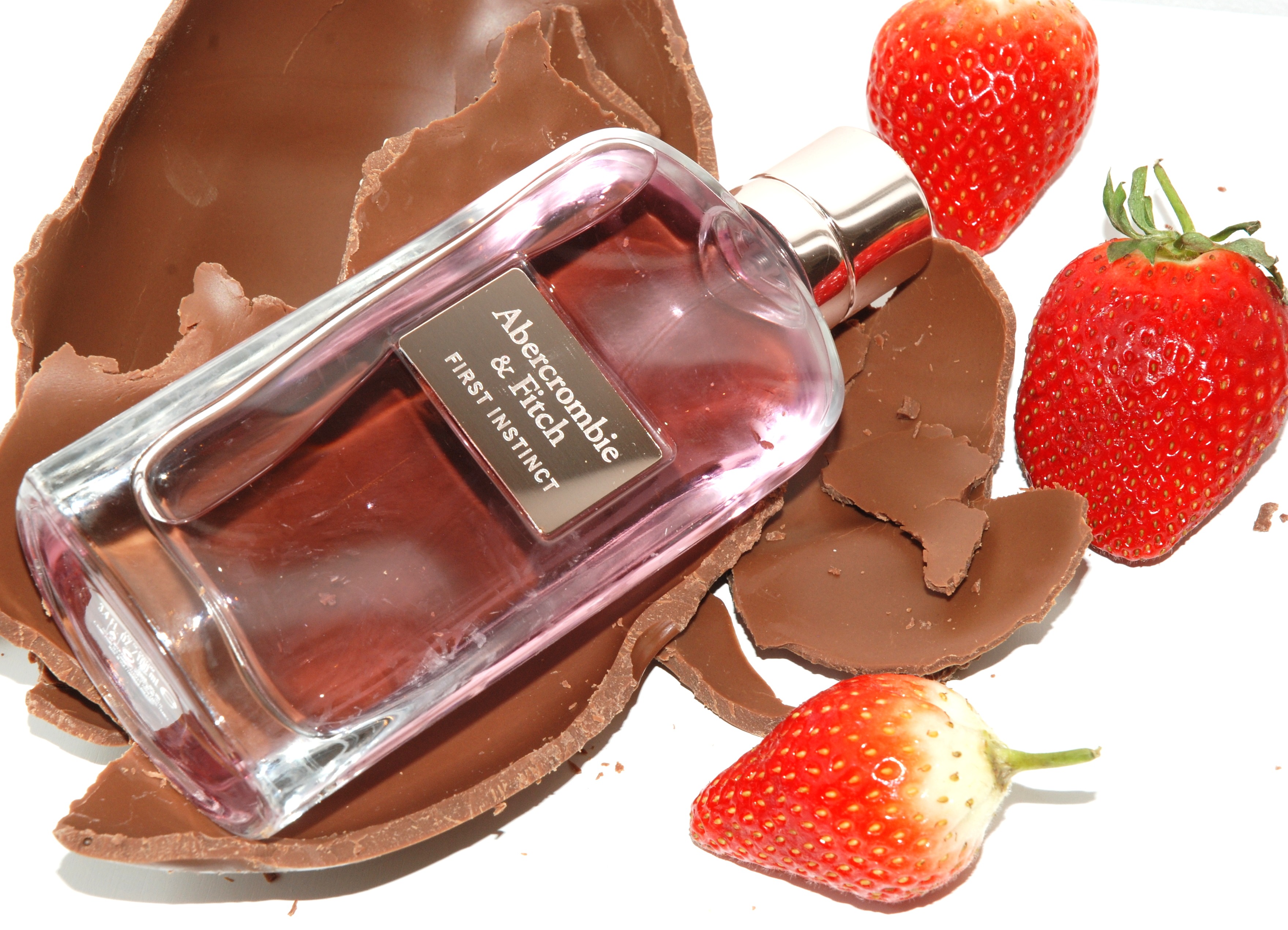 Summer scent of 2017
First Instinct For Her by Abercombie & Finch is such a gorgeous floral fragrance containing Magnolia, Passionfruit & Grapefruit Zest at the top, Butterfly Orchid, Wild Orange Flower, and Water Lily at the centre, Creamy Tonka, Amber & Musk at the base.
A truly feminine scent which reminds me of Summer sun and Pina Coladas!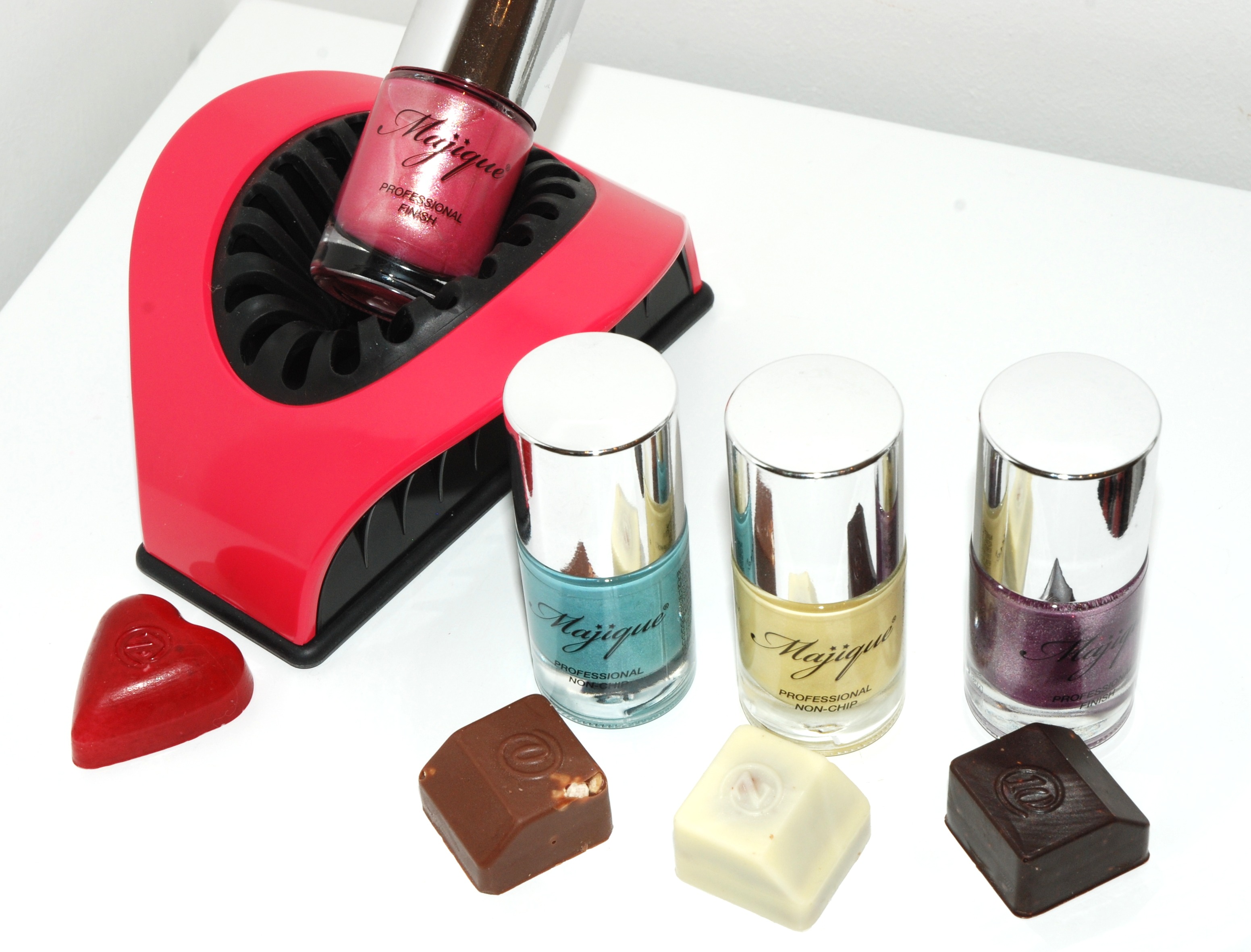 Summer Nails
A beautiful nail colour adds such a statement to any look, be it a metallic silver or gold, or pastel yellow, pink or blue. The variety of professional shades from Majique is impressive! Their Nail Buddy Solo is so useful when it comes to application, no more spills! Always apply outdoors.
zChocolat
The beauty products in this showcase were shot alongside luxury French chocolate brand zChocolat who create truly scrumptious chocolates using the finest of ingredients using a high cocoa content, low sugar, and 100% pure cocoa butter.
We have a passionate reverence for beauty and purity. It's embodied in everything we create and do -zChocolat
You can taste the tender loving care that has gone into the creation of each chocolate. Some Favourites include.
Chocolate No 3 'Exoticism' which is a Rich, Smooth Caramel with mango puree, and 70% Venezuelan dark chocolate. 
Chocolate No 21 'Sensual Invitation'. A tender almond paste with a floral hint of rose incased with 70% Venezuelan dark chocolate.
The Milky Way containing a crunchy praliné and velvet caramel along with Bourbon-Vanilla from Madagascar.
You can find any of the numbered chocolates in the ZBox 60. The beautiful hearts from The Romantic Collection are not only beautiful, but delicious too! Pure luxury in every bite.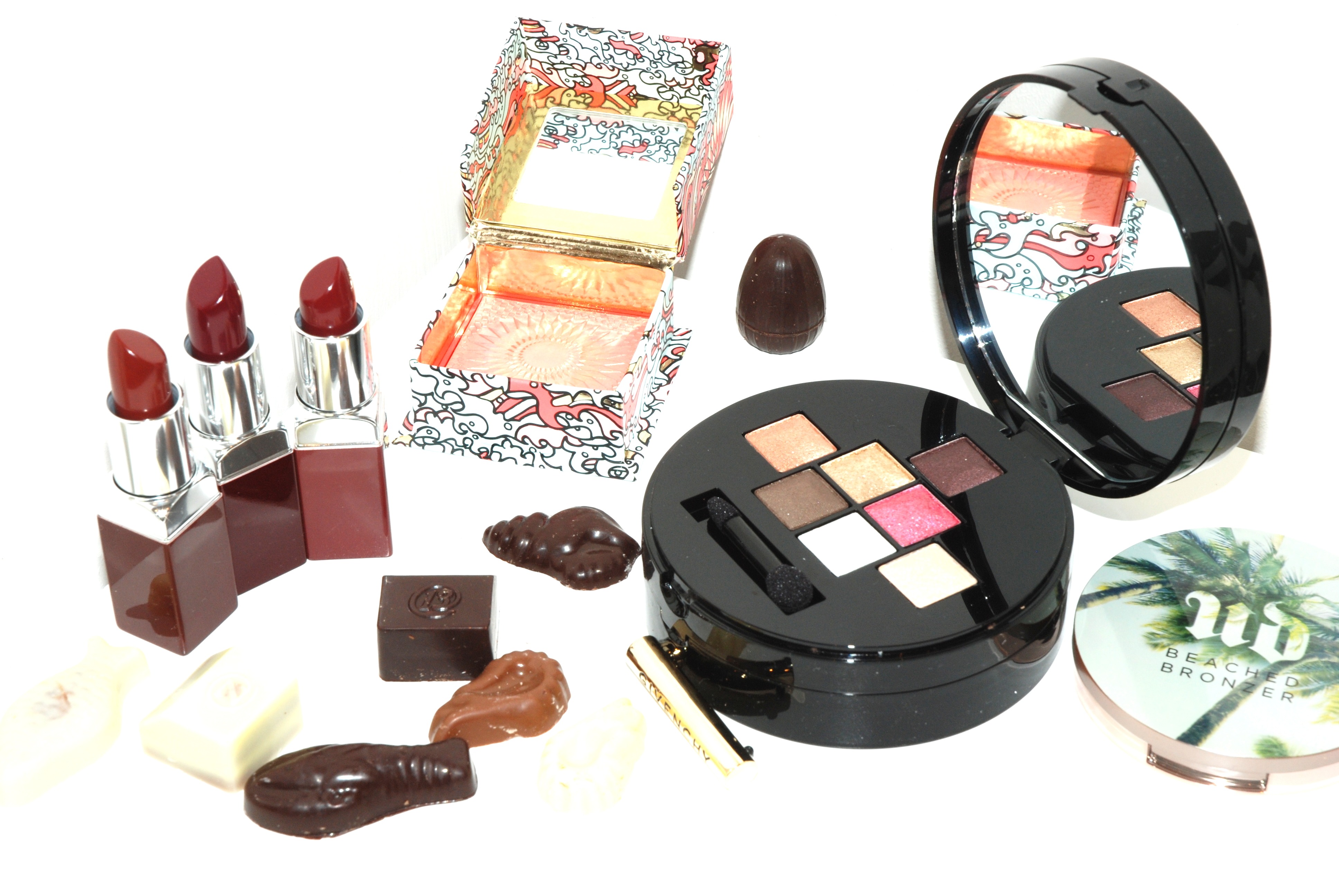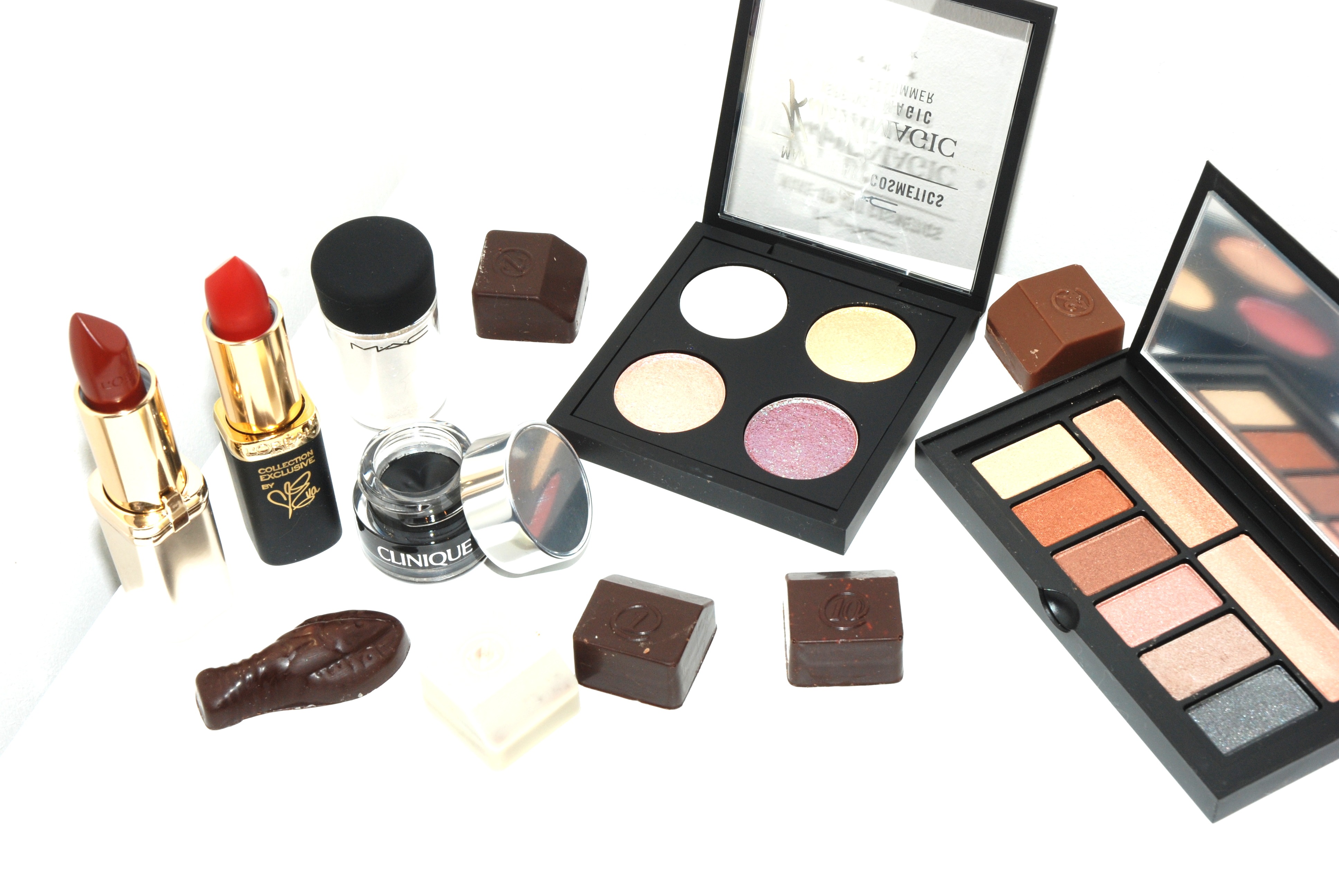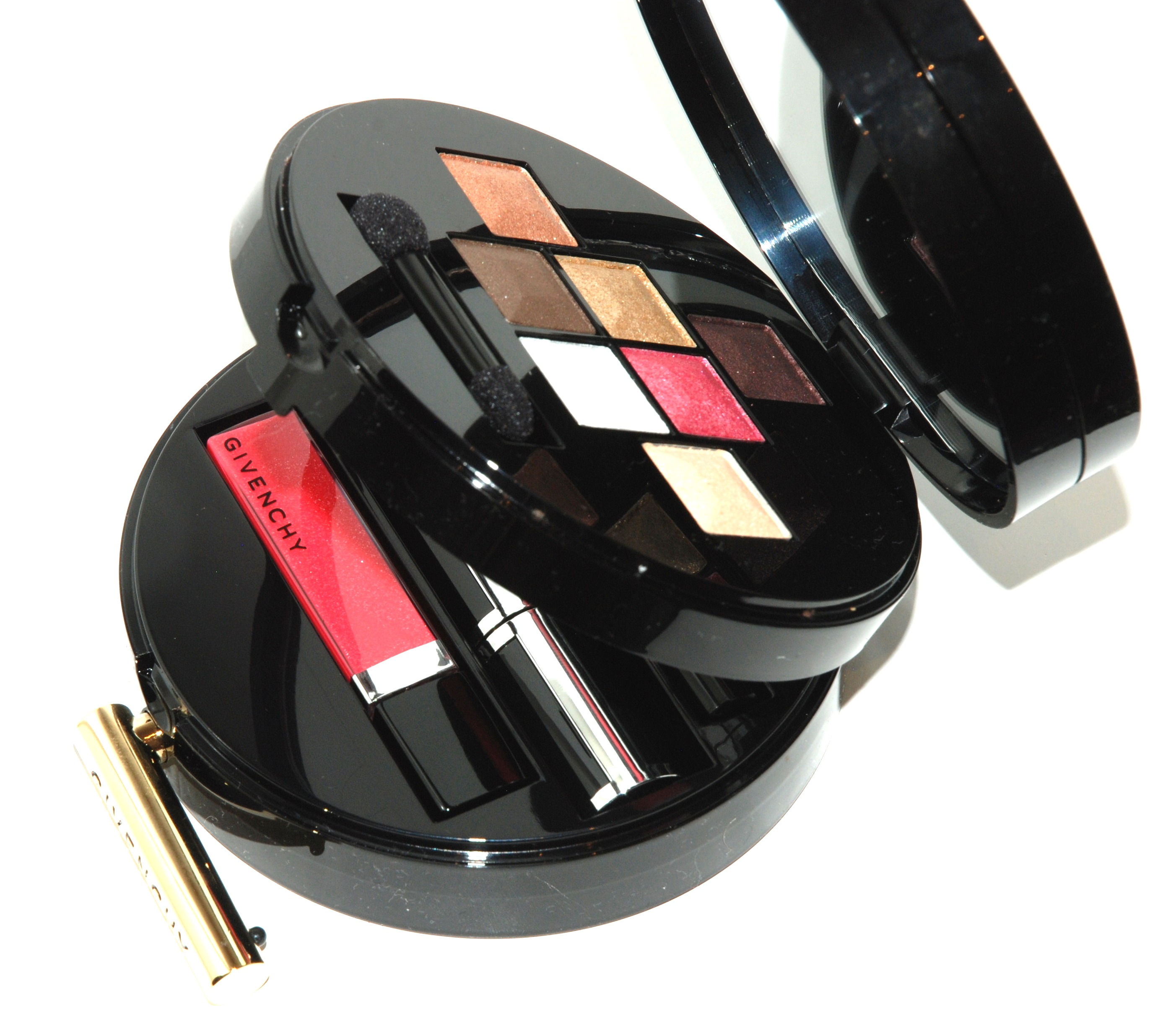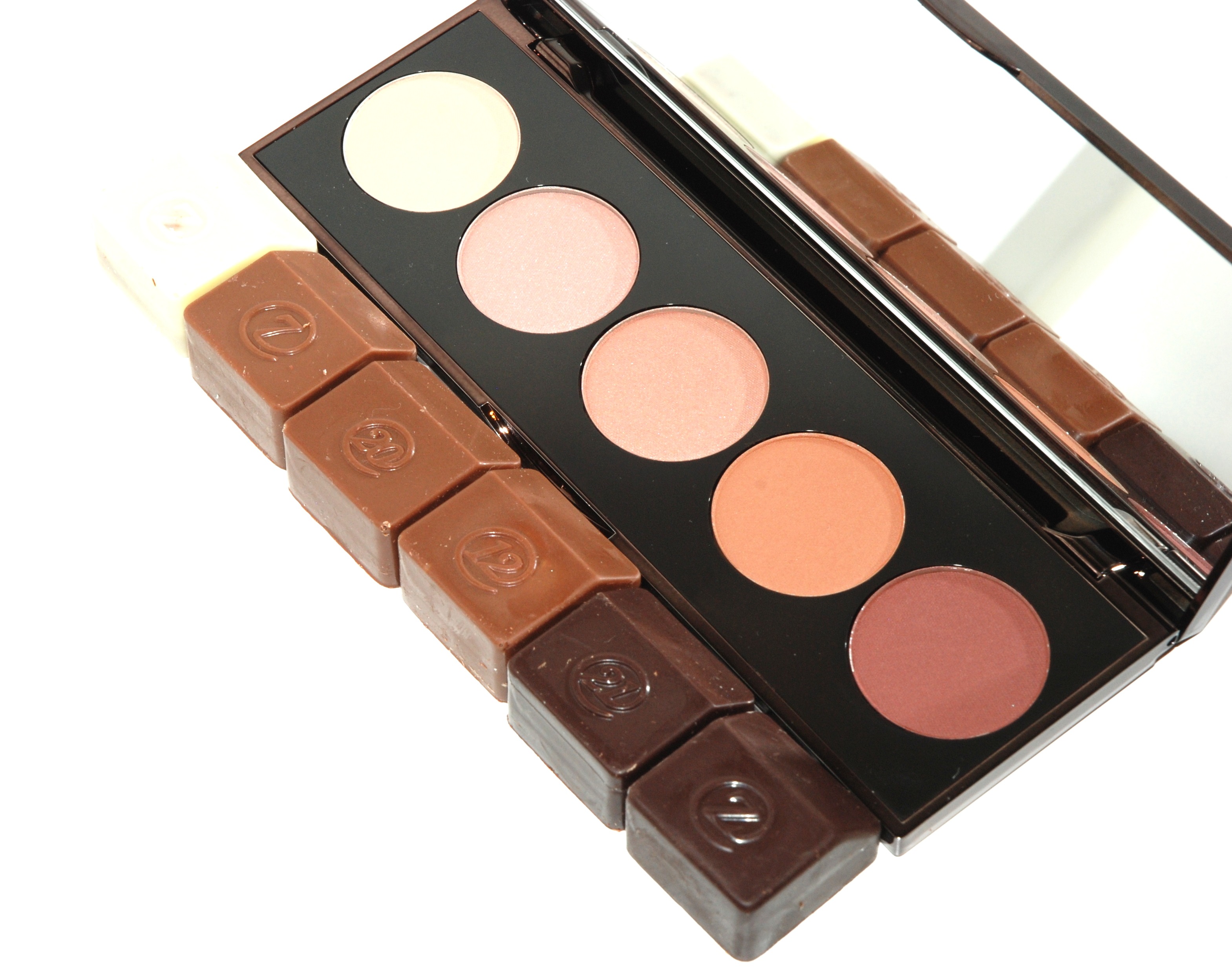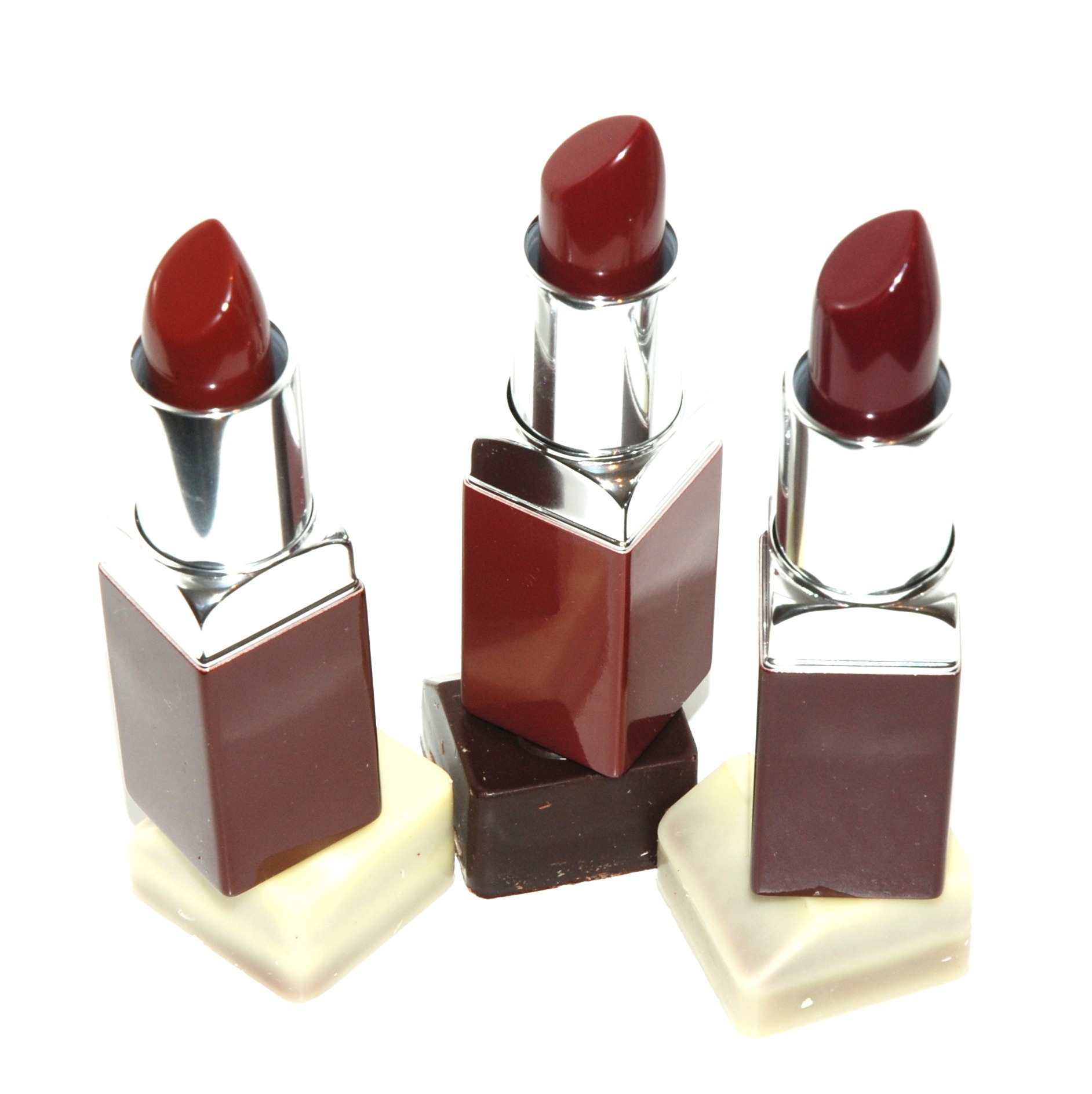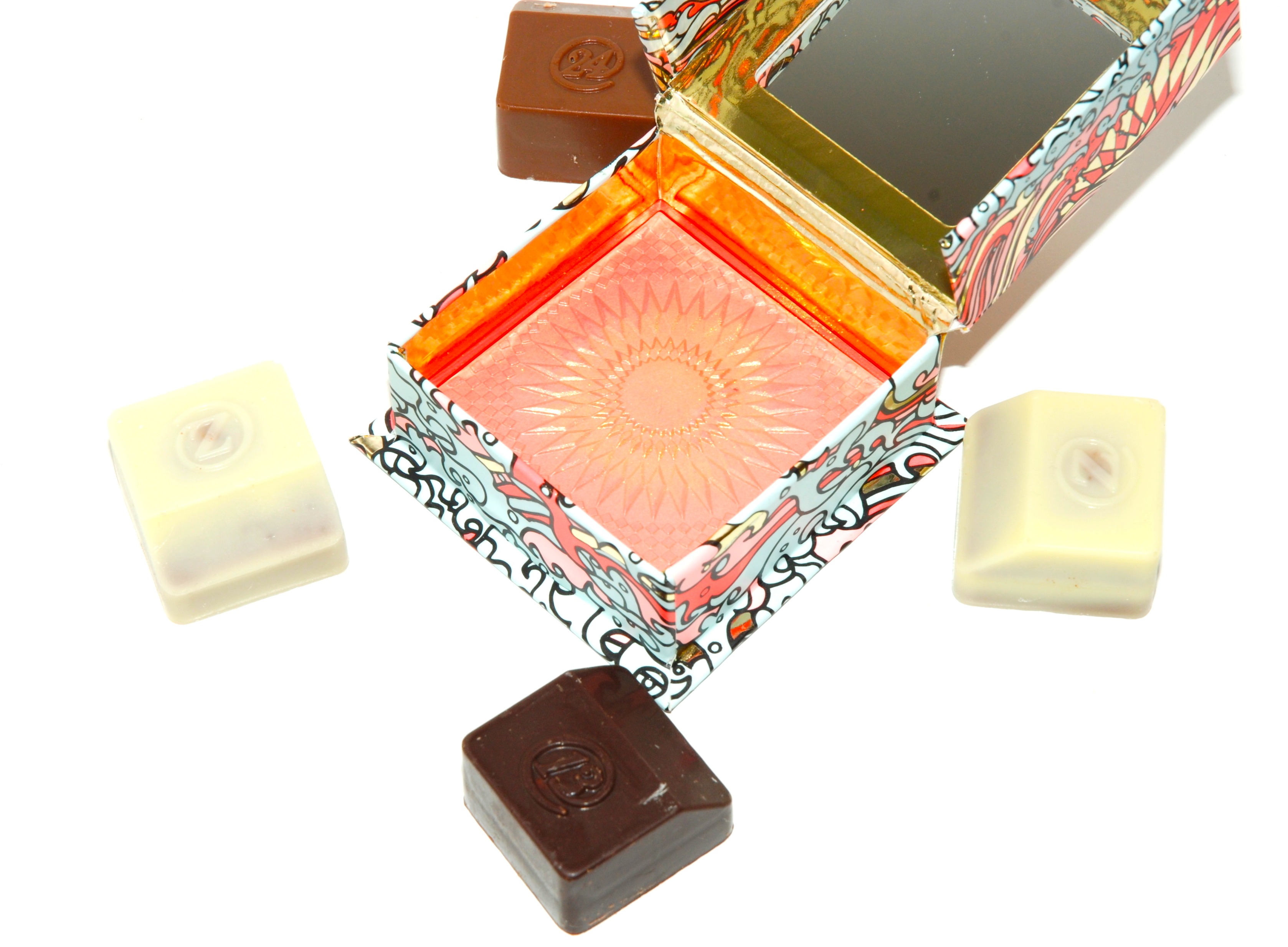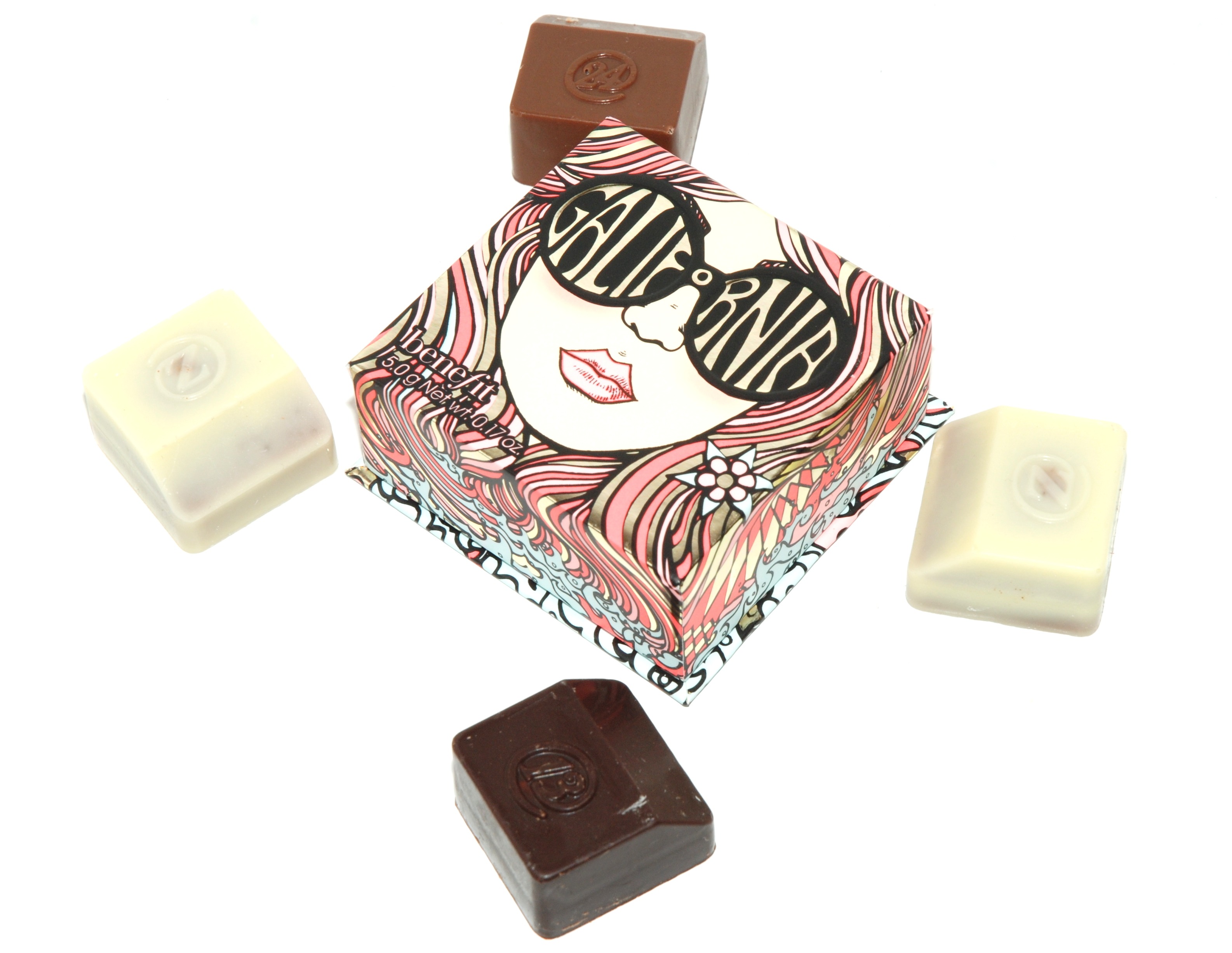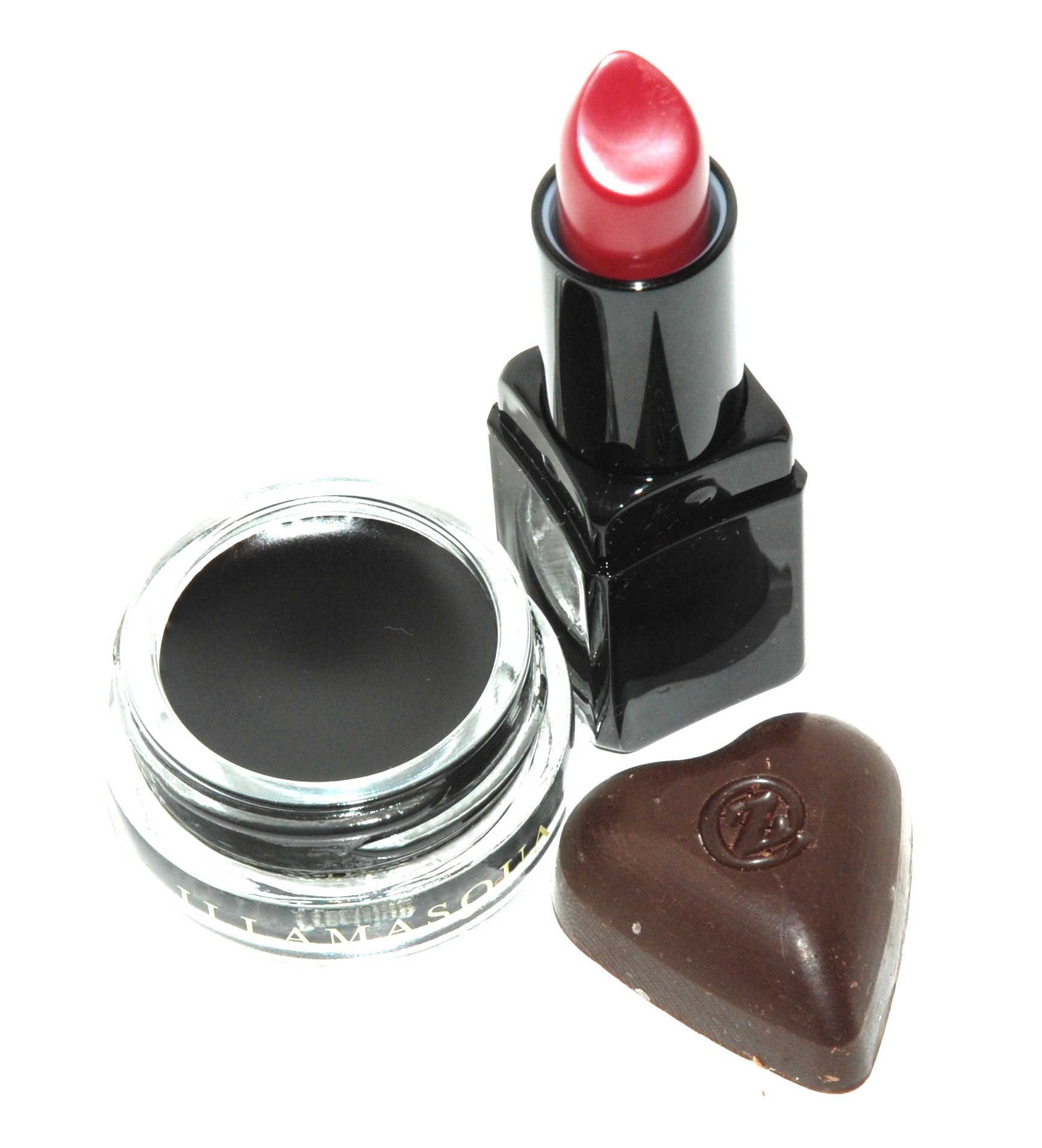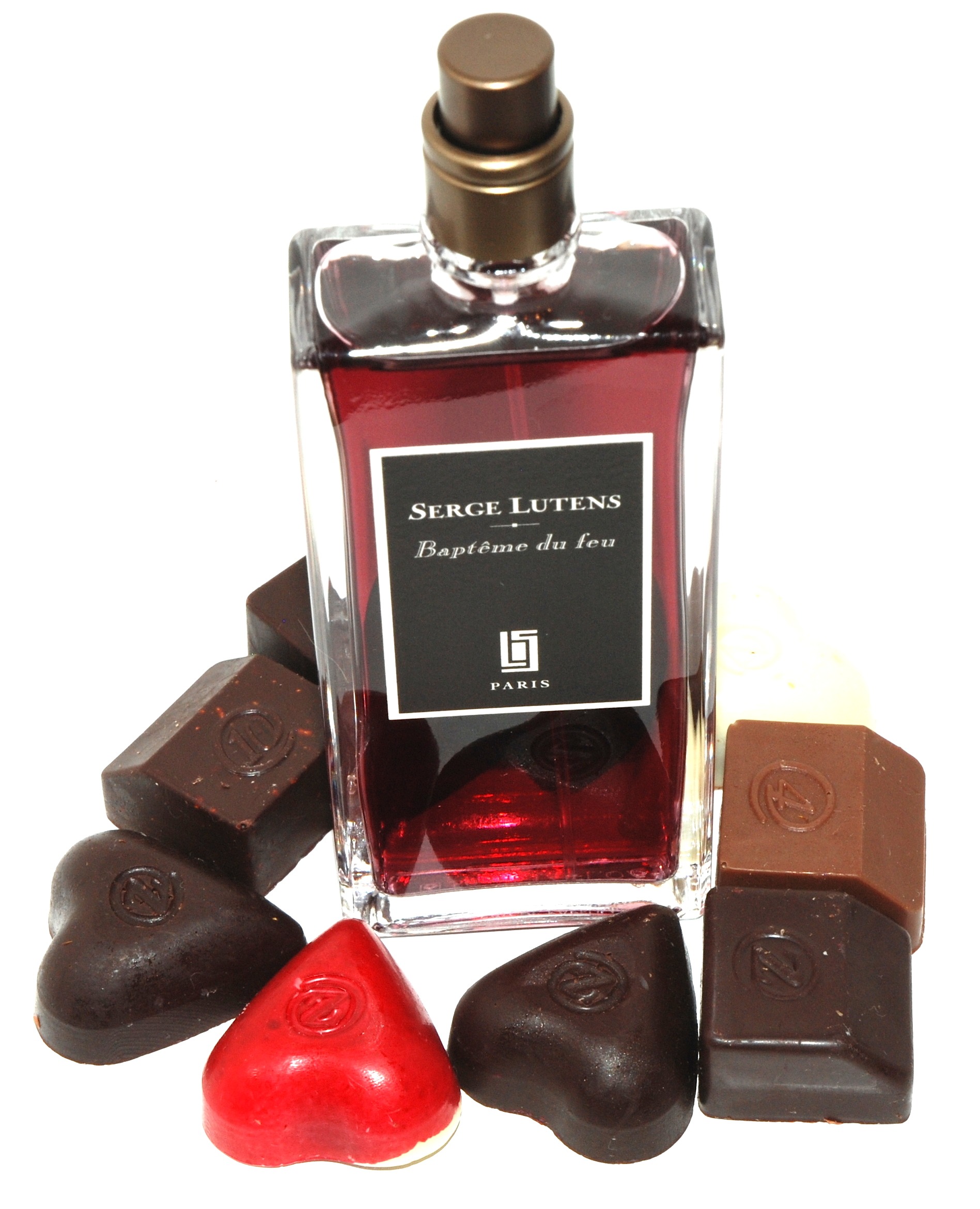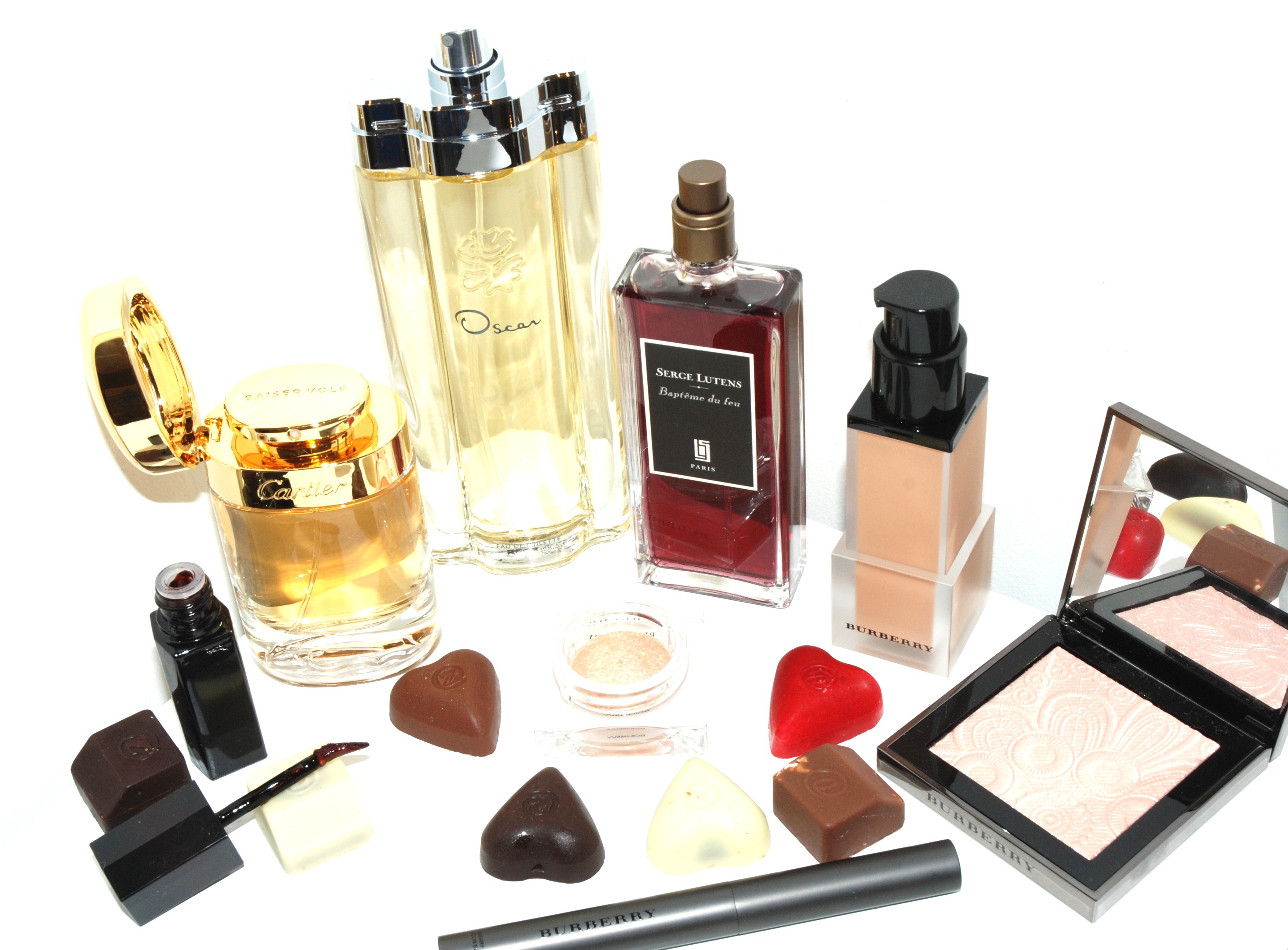 What do you think of this 2017 Beauty showcase? Which products caught your eye from the edits above? I hope that this feature has given you some food for thought in terms of beauty inspiration!
Thanks so much for reading!
Laura xo