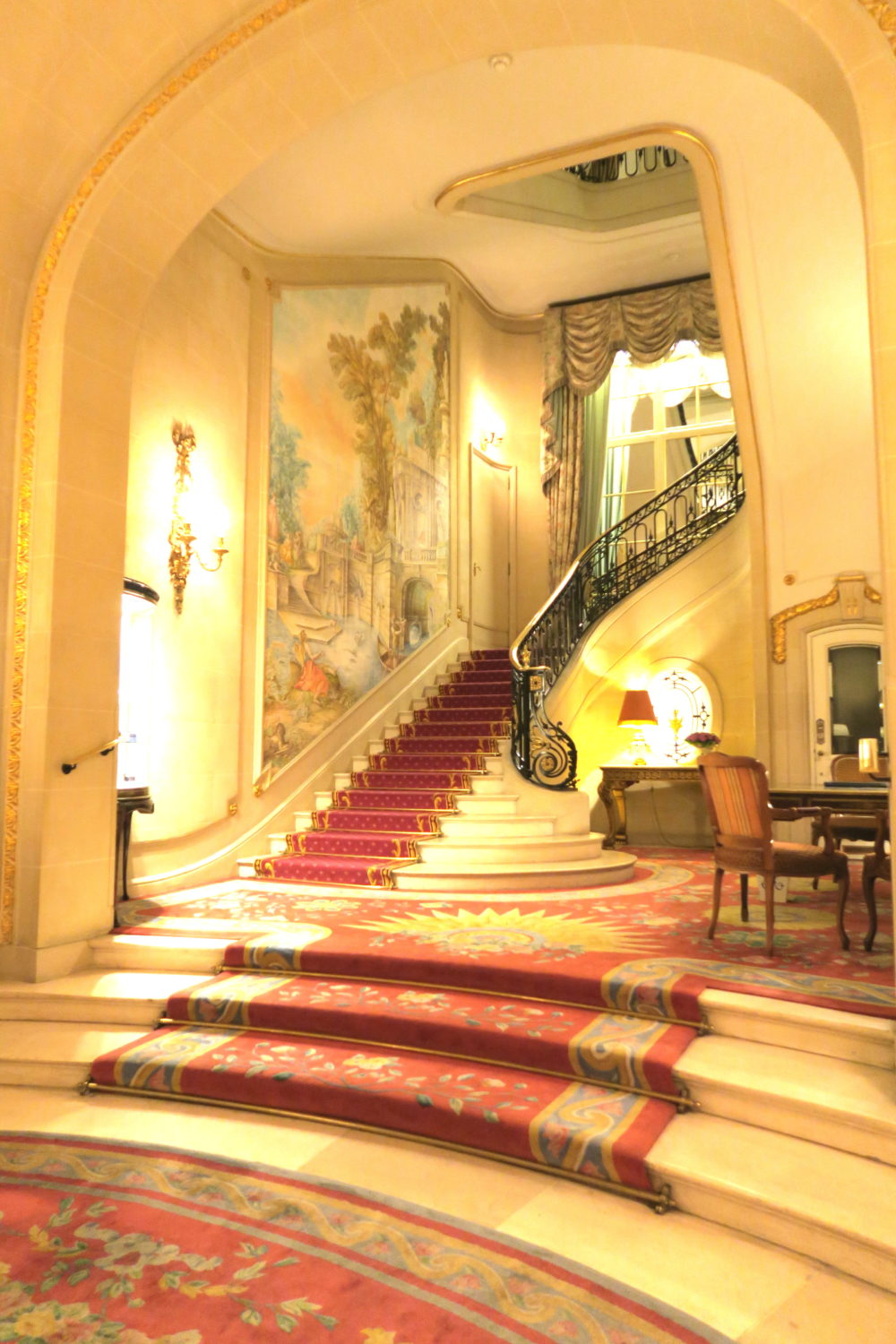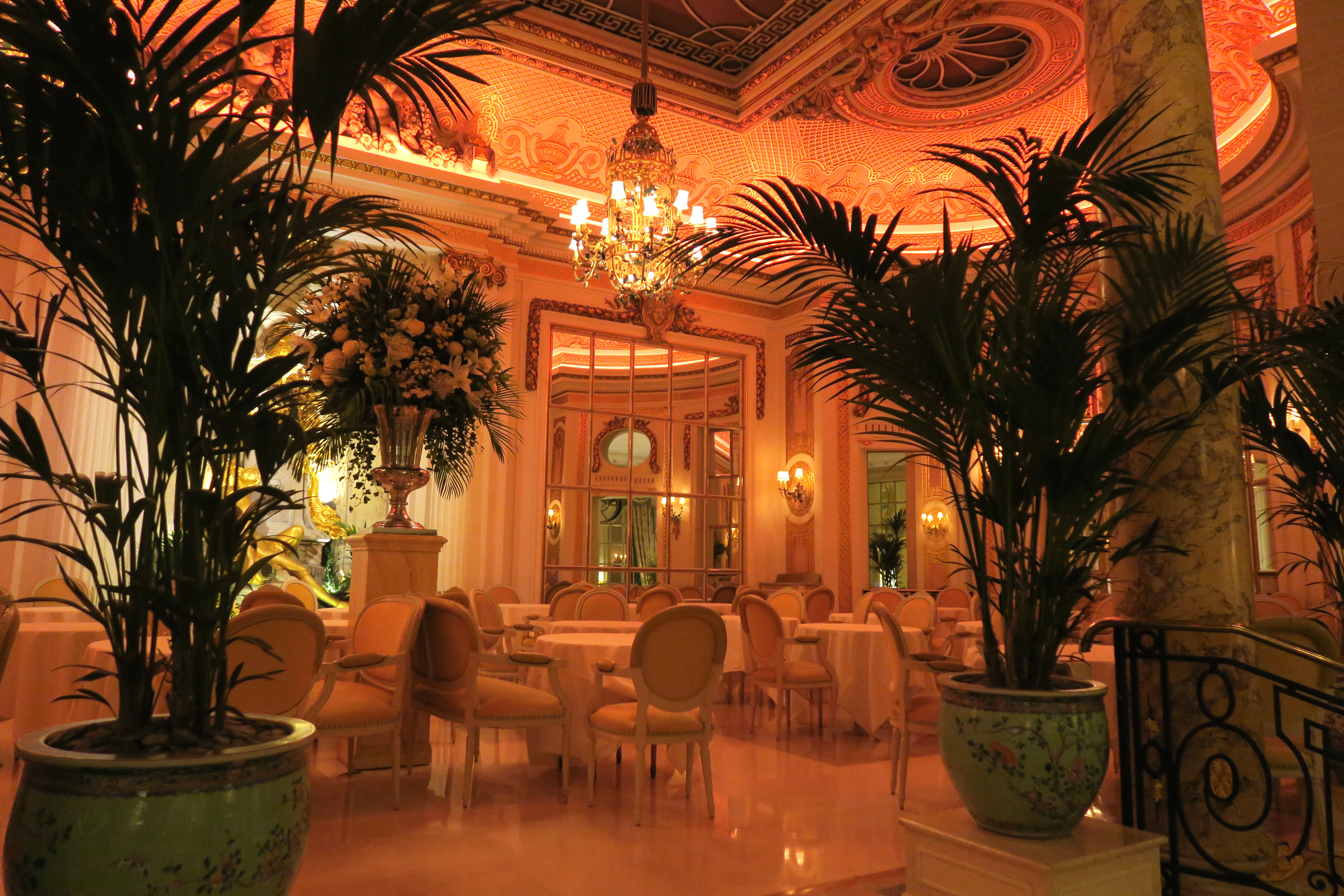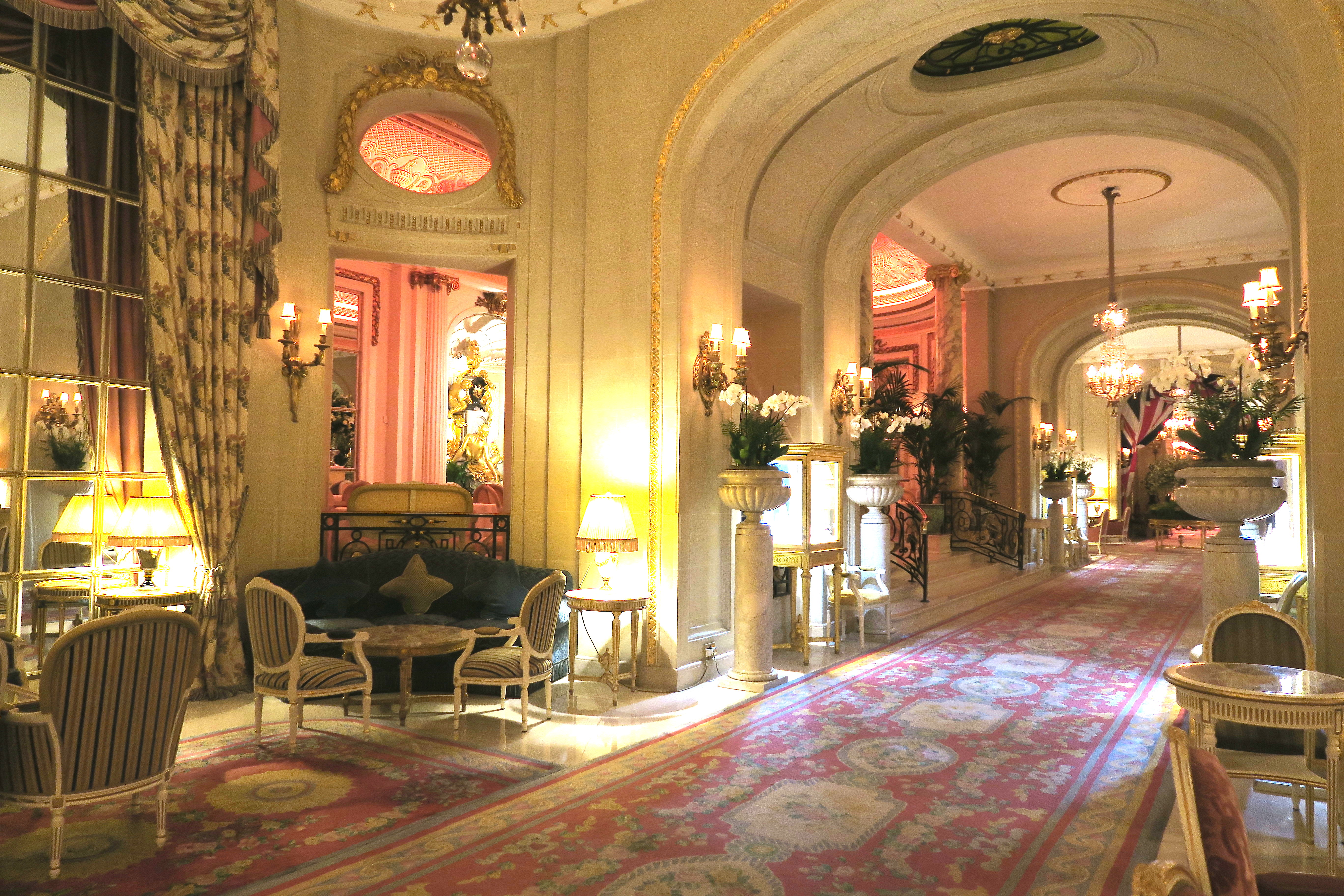 The Ritz Hotel Review
Recently we had the pleasure of visiting The Ritz London which has been a major historic landmark in Mayfair London since 1906.  Founded by Swiss hotelier César Ritz, working together with French architect Charles-Frédéric Mewès and partner Arthur Davis.
Their goal was to create a luxury hotel which was totally unique, they used the French Louis Seize 18th Century style of interior design.
Their visionary came to life spectacularly well, the hotel is an artwork in itself, there is beauty in every detail.
Gold leaf adorns the hotel and is seen in every room at The Ritz, the colours work incredibly well together with the reds, dazzling chandeliers, mirrors, and marble. 

Private Tour of The Ritz
We were honoured to have a private tour of the The Ritz London by The Ritz duty manager Ailsa who was very informative.
It was incredible to be shown private areas of The Ritz such as The William Kent House which is adjacent to The Ritz Hotel. The house was built for former British Prime Minister Henry Pelham.
Kent's designs are charismatic representing his persona of being a charming and lively individual, his work was favoured amongst noble patrons.
The dramatic staircase was gorgeous leading up to unveil beautiful artwork on the wall where the artist decided to inject some 20th Century inspiration to the upgraded design, can you spot the smartphone?
We were shown one of the hotels Junior Suites overlooking London's Piccadilly Circus.
The Great Room photographed in the last three photographs above was my favourite room of all, inspired by Italian Renaissance. HM Queen Elizabeth II held Prince Charles 54th Birthday here in 2002 and celebrated her 80th Birthday here in 2006. A wonderful experience!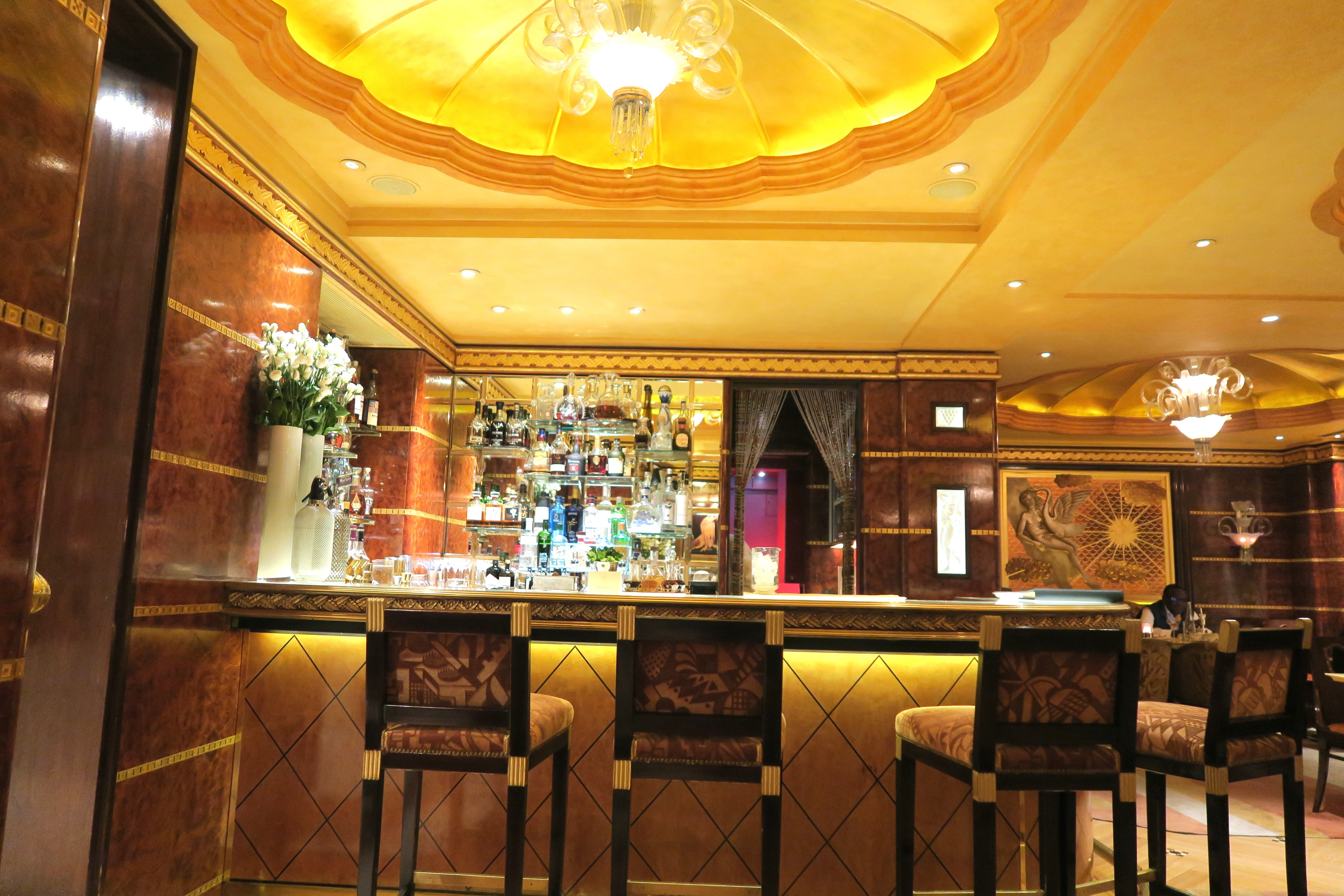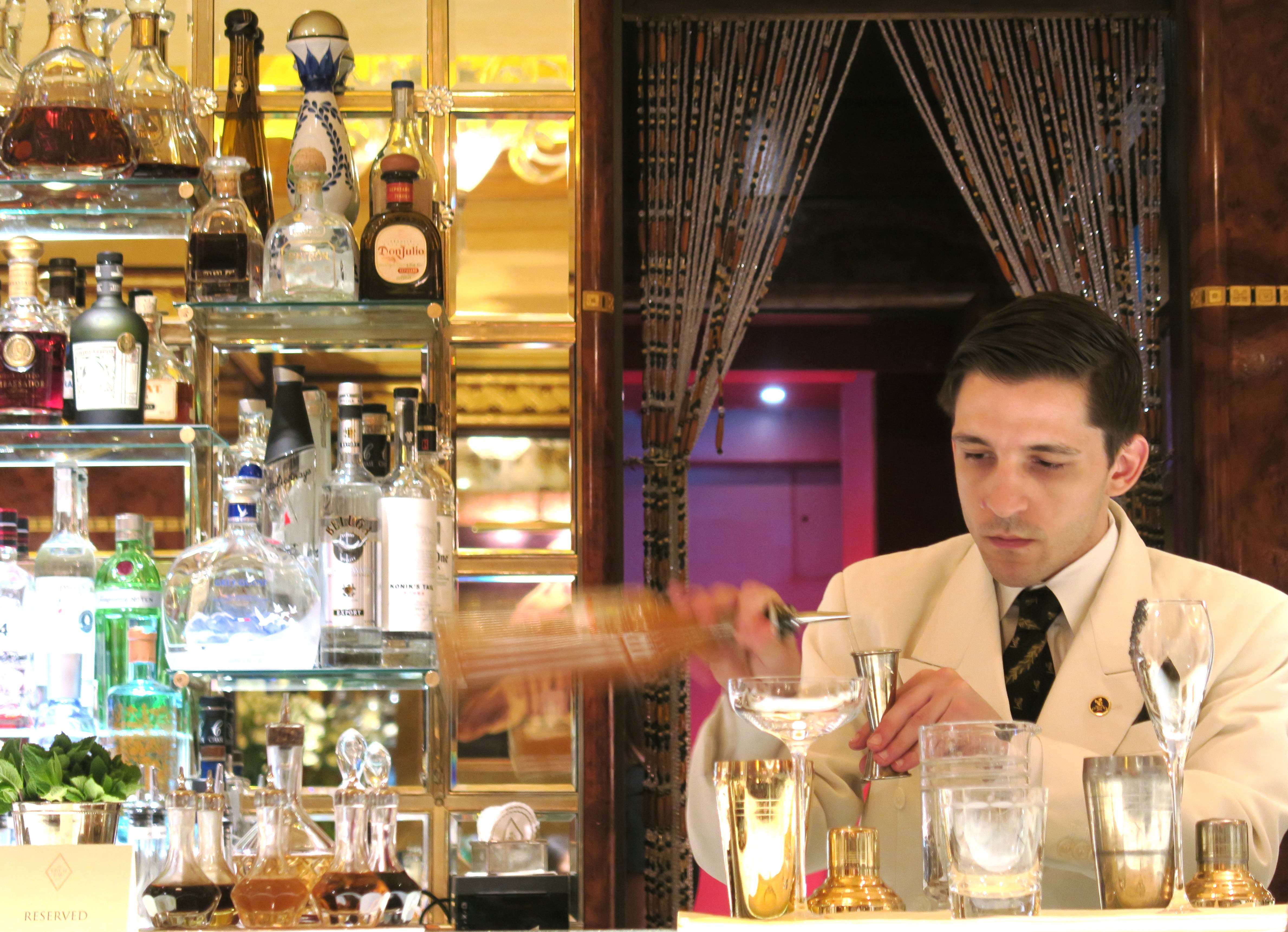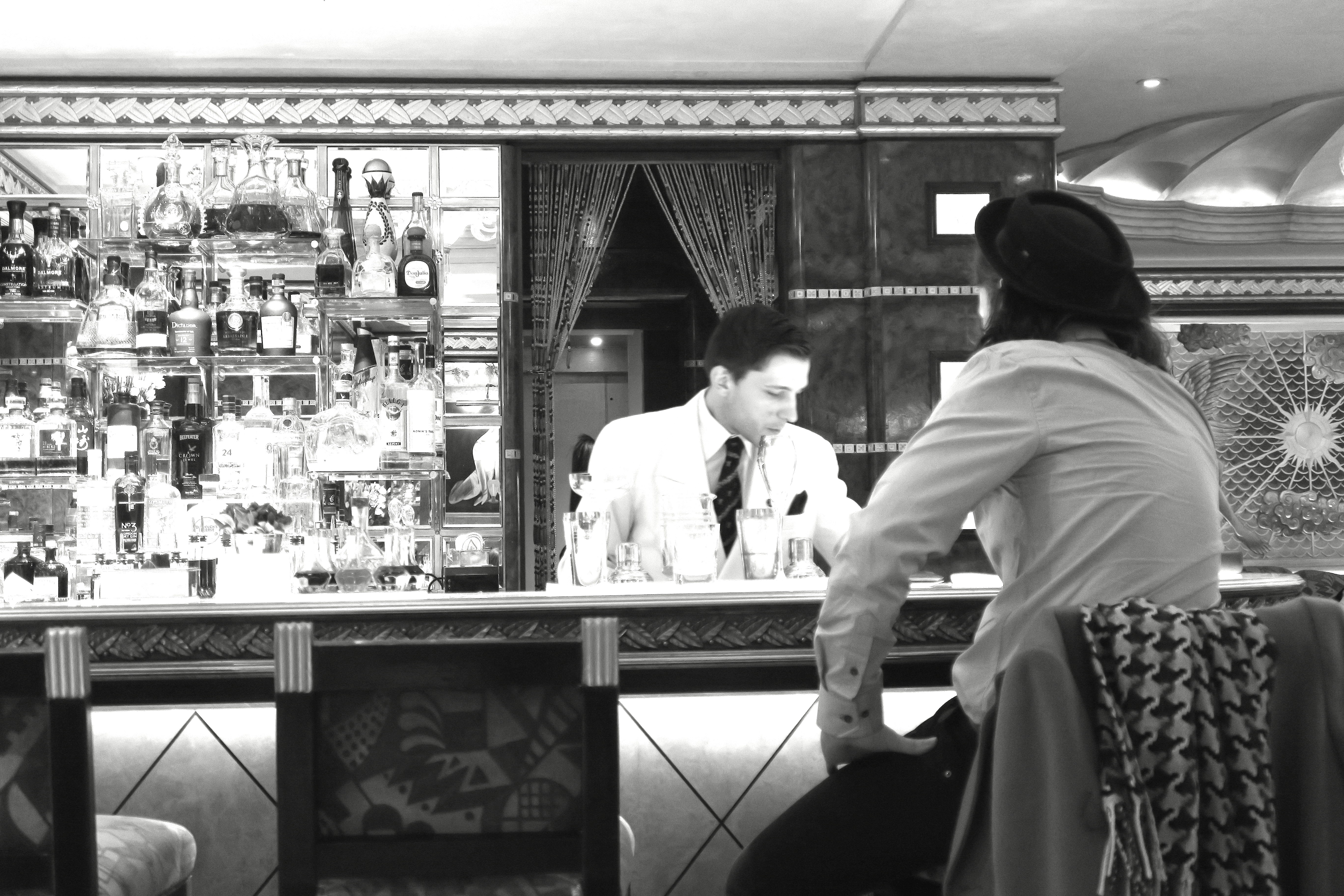 The Rivoli Bar & Cocktail Lounge
We stepped in to the glittering jewel of The Rivoli Bar & Cocktail Lounge which is an art deco themed bar surrounded by rich woods and gold leaf. The impressive domed ceilings are each painted with 24 carat gold and features beautiful Sicilian Murano glass.
The decor of the bar is beautiful and creates a wonderful atmosphere perfect for savouring delicious cocktails and tasty bites. If you're looking for drinks reception venues, The Rivoli Bar would be perfect.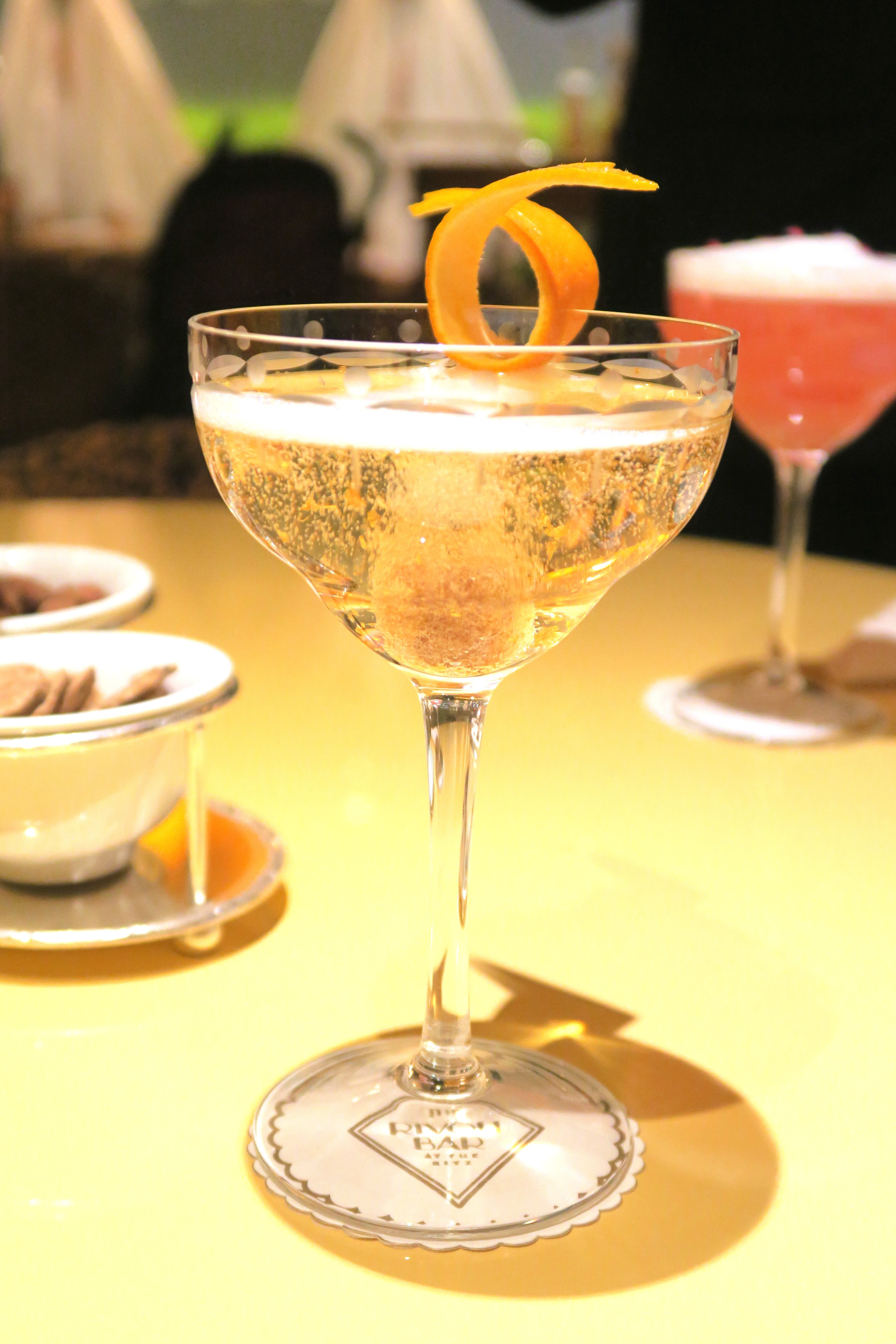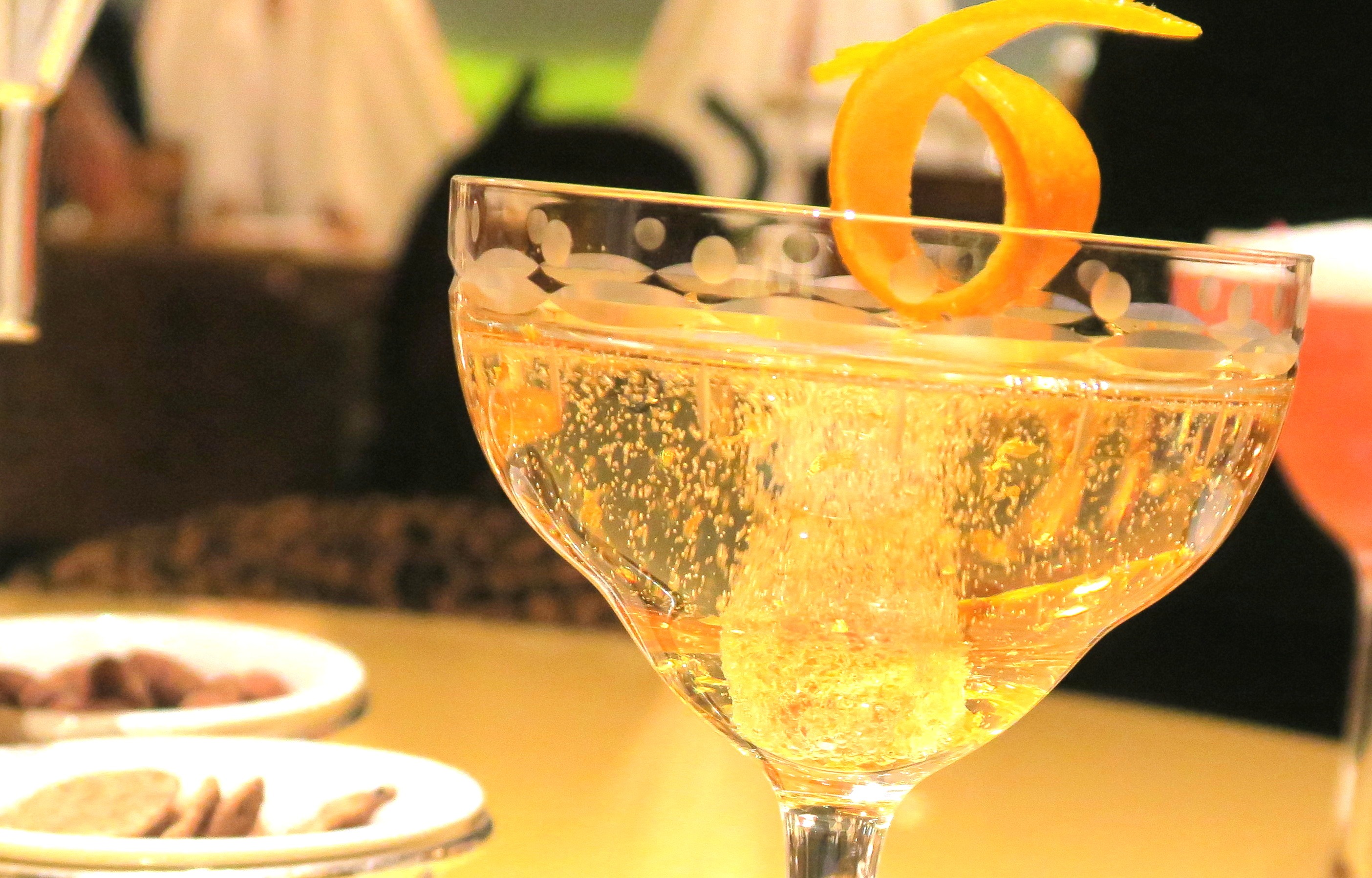 The Ritz has recently celebrated its 110 anniversary and the The Ritz 110 cocktail was created to celebrate it, so it was a must try!
RITZ 110
In honour of The Ritz London's 110th year. A Gold Infused cocktail containing Absolute Elyx Vodka, Grand Marnier and Peach Liquor, finished with Champagne.
The Ritz 110 was a strong delicious cocktail which packs a zesty punch. The Grand Marnier adds a beautiful orange flavour, the peach adds sweet notes. Gold leafs are added. The cocktail is finalised by adding the exclusive Champagne Barons de Rothschild Ritz Reserve, and a sugar cube to add effect and sweetness. A beautifully presented cocktail.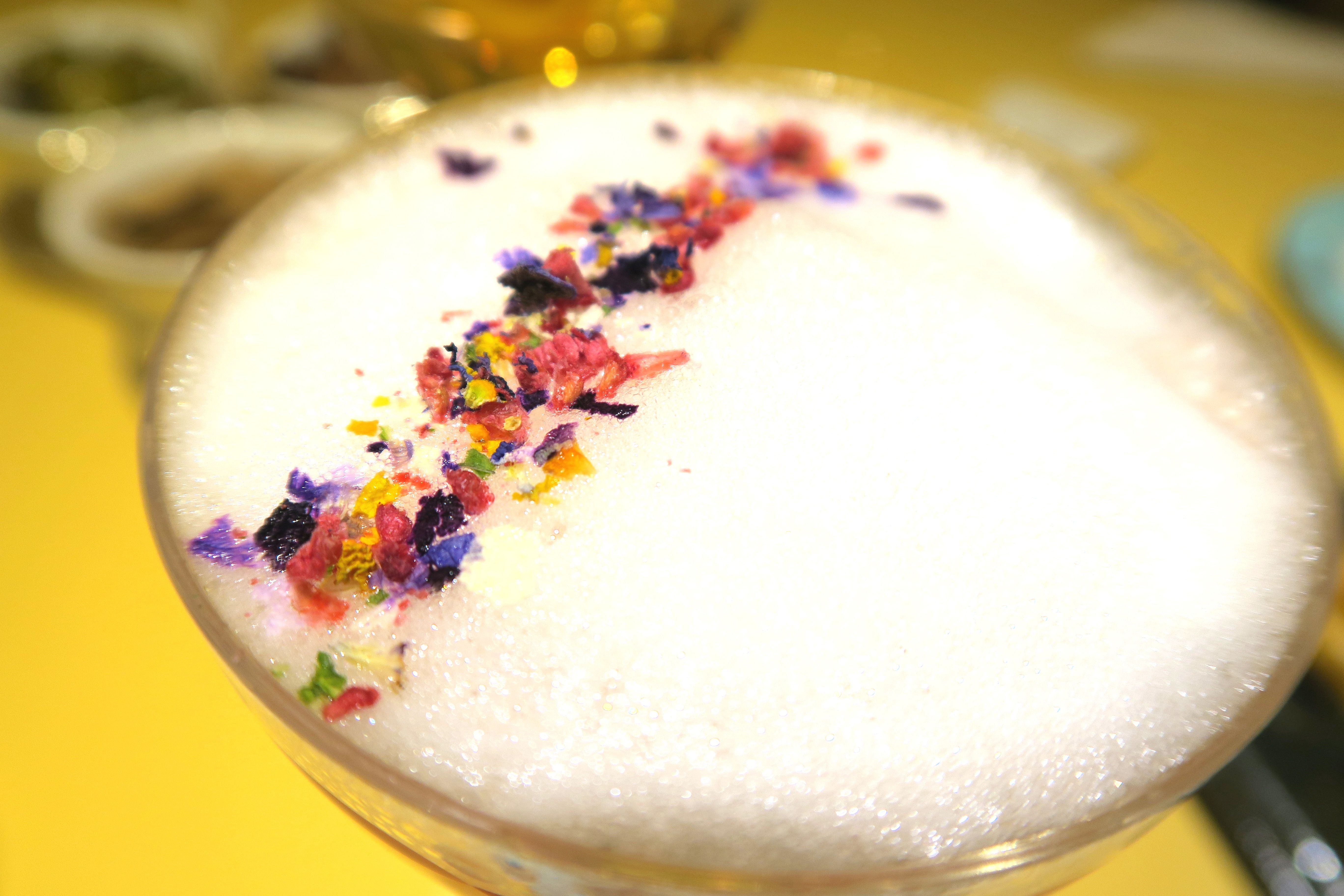 MARIE ANTOINETTE
Married to Louis XVI, whose style inspired the décor of The Ritz, Marie Antoinette was a strong Queen known for her lavish lifestyle. This cocktail pays tribute to this famous combination of power and elegance. 
The second cocktail to try on the menu was the Marie Antoinette which was a must try considering she is a distant cousin of mine!
The cocktail was beautifully presented, an elegant cocktail perfect for sipping on a Summers day. It contains Tequila, Rhubarb Syrup, Raspberry Gin Liqueur, Fresh Lime Juice, Cactus Drops, topped with Champagne and Aloe Vera Foam.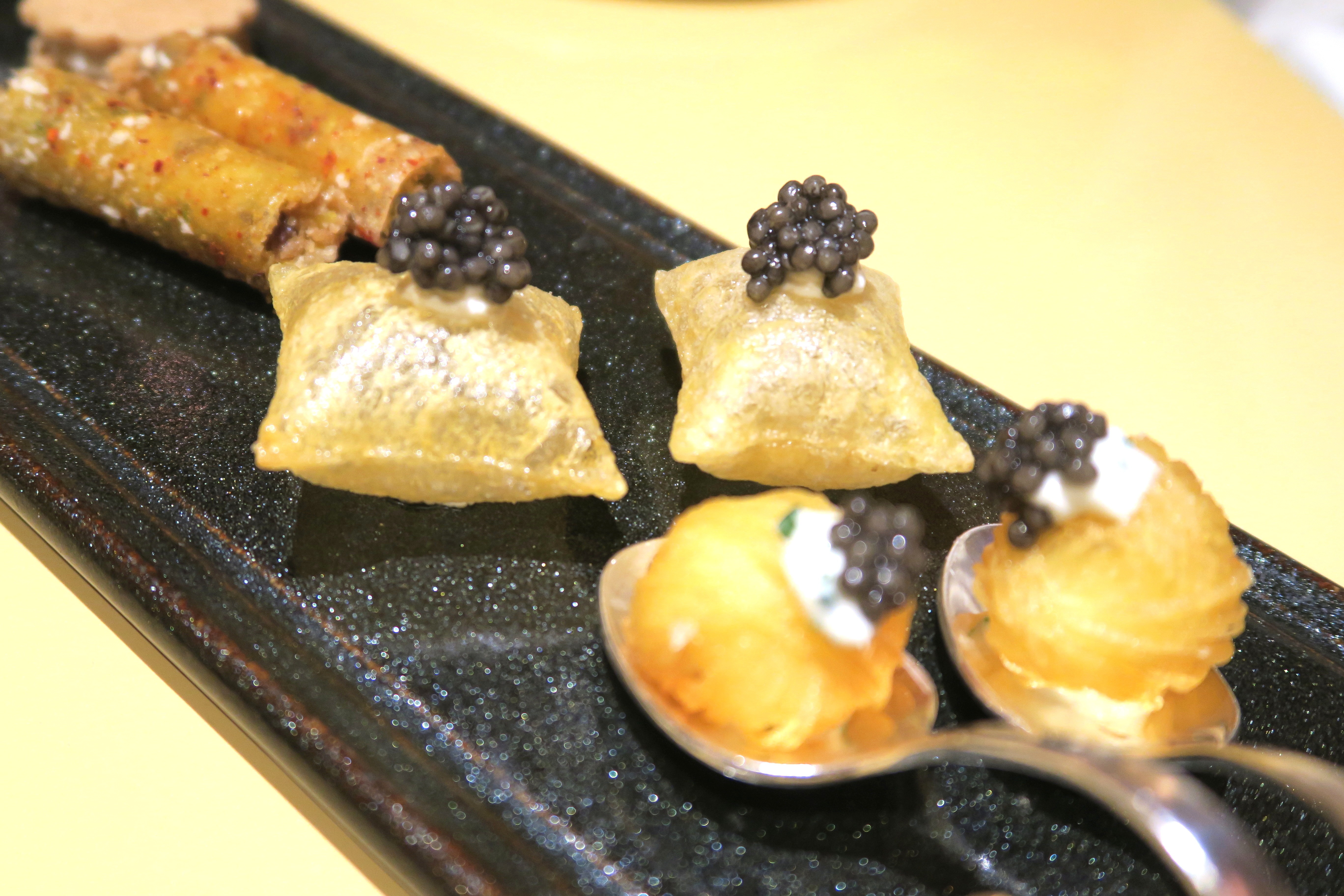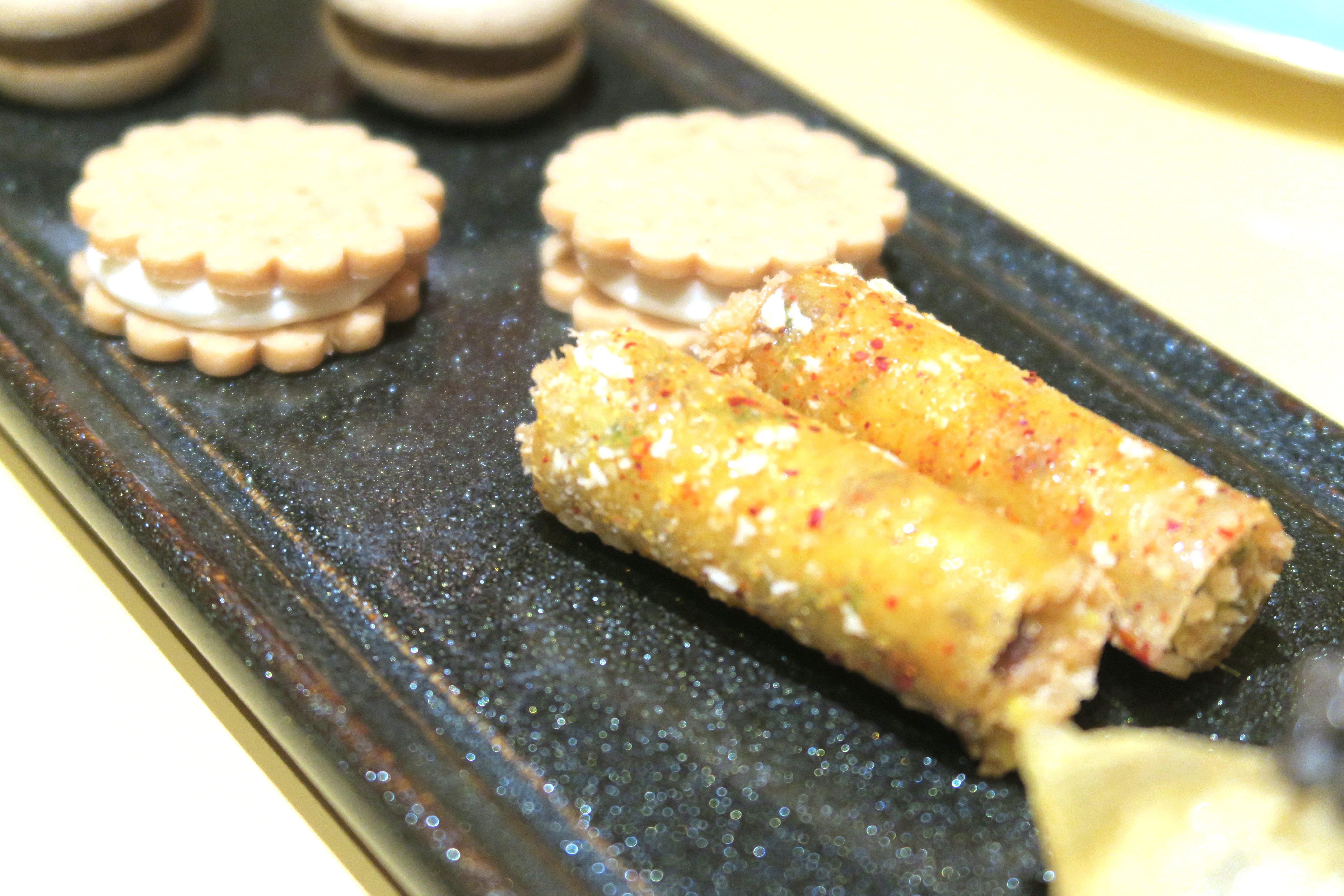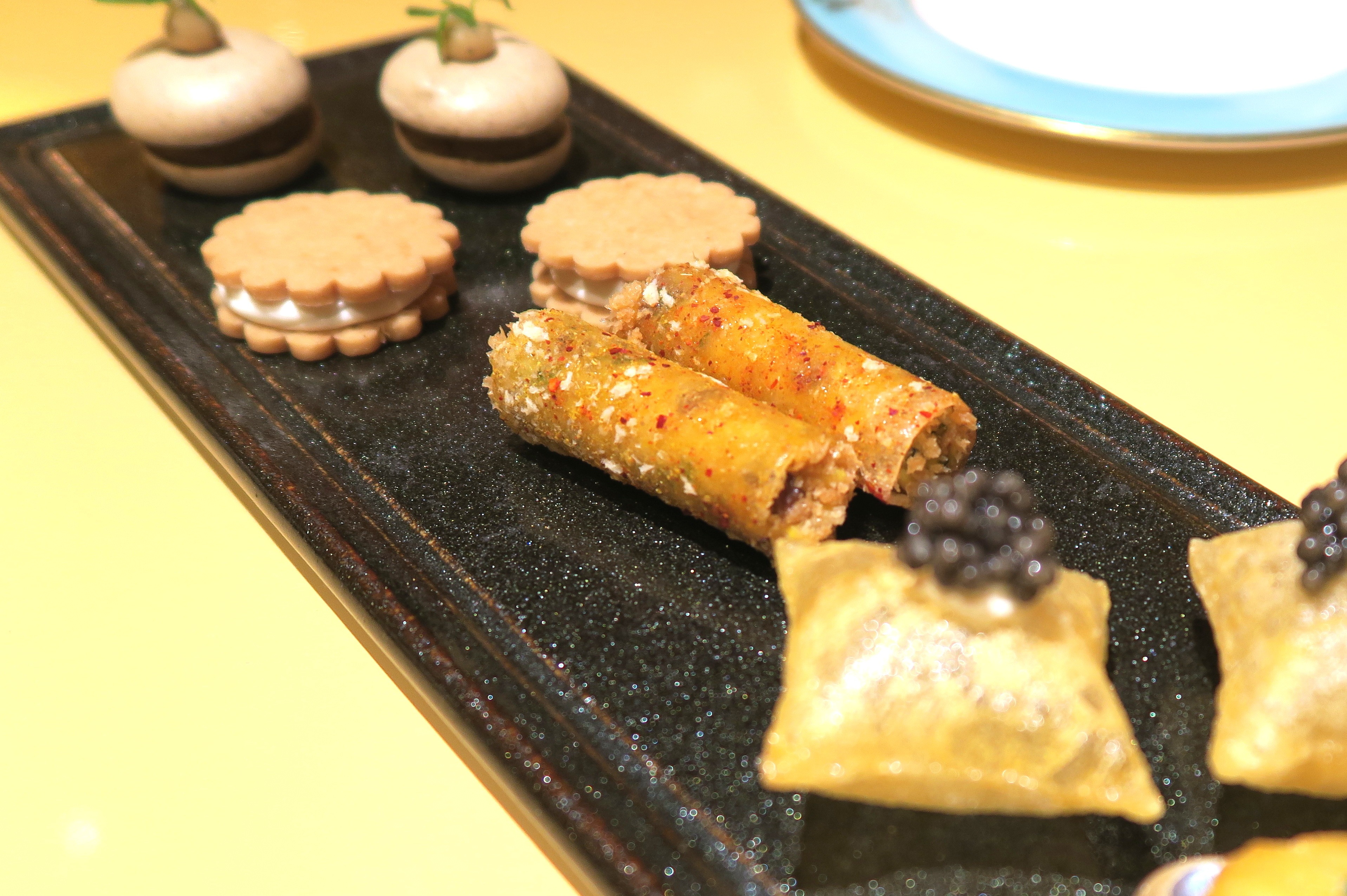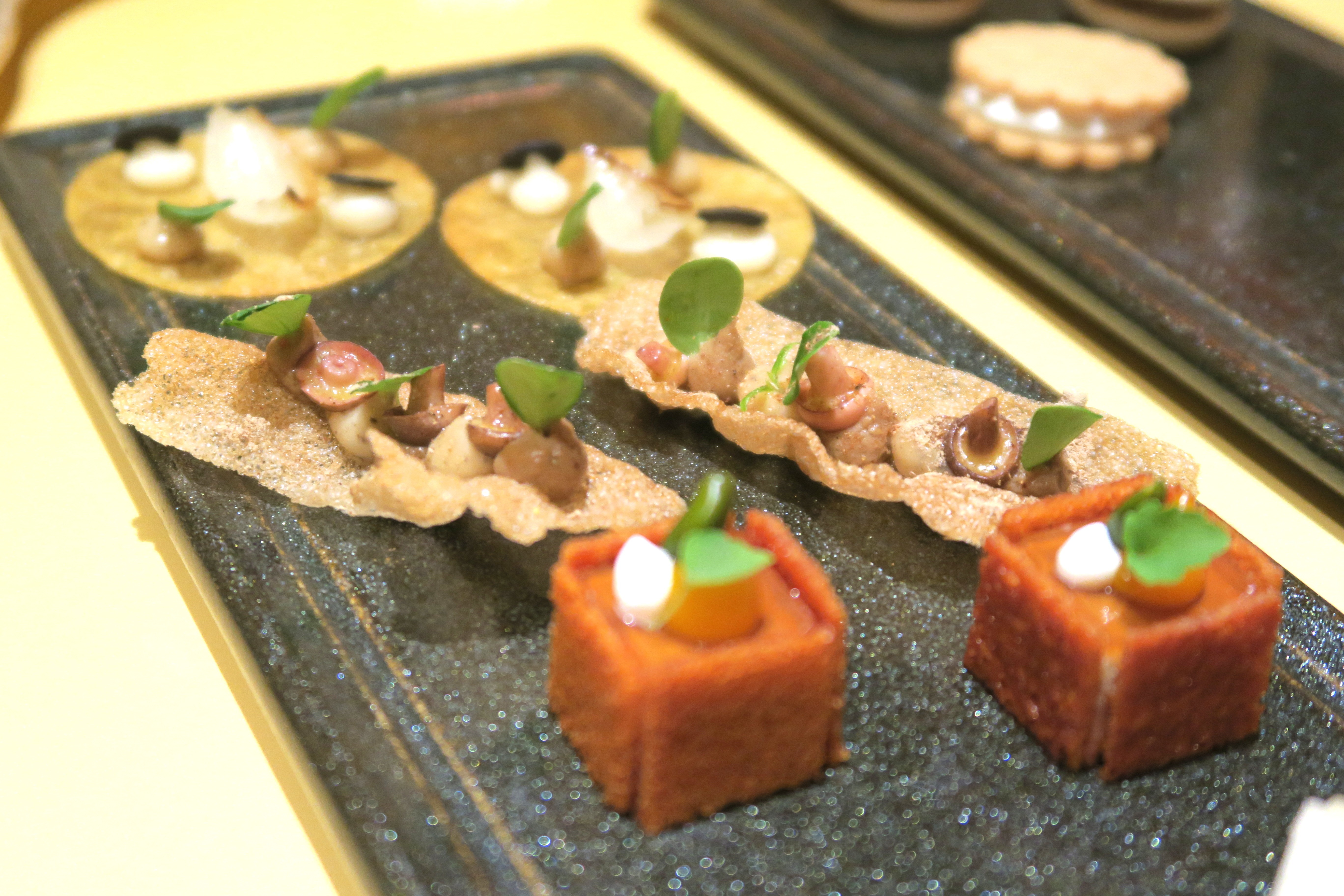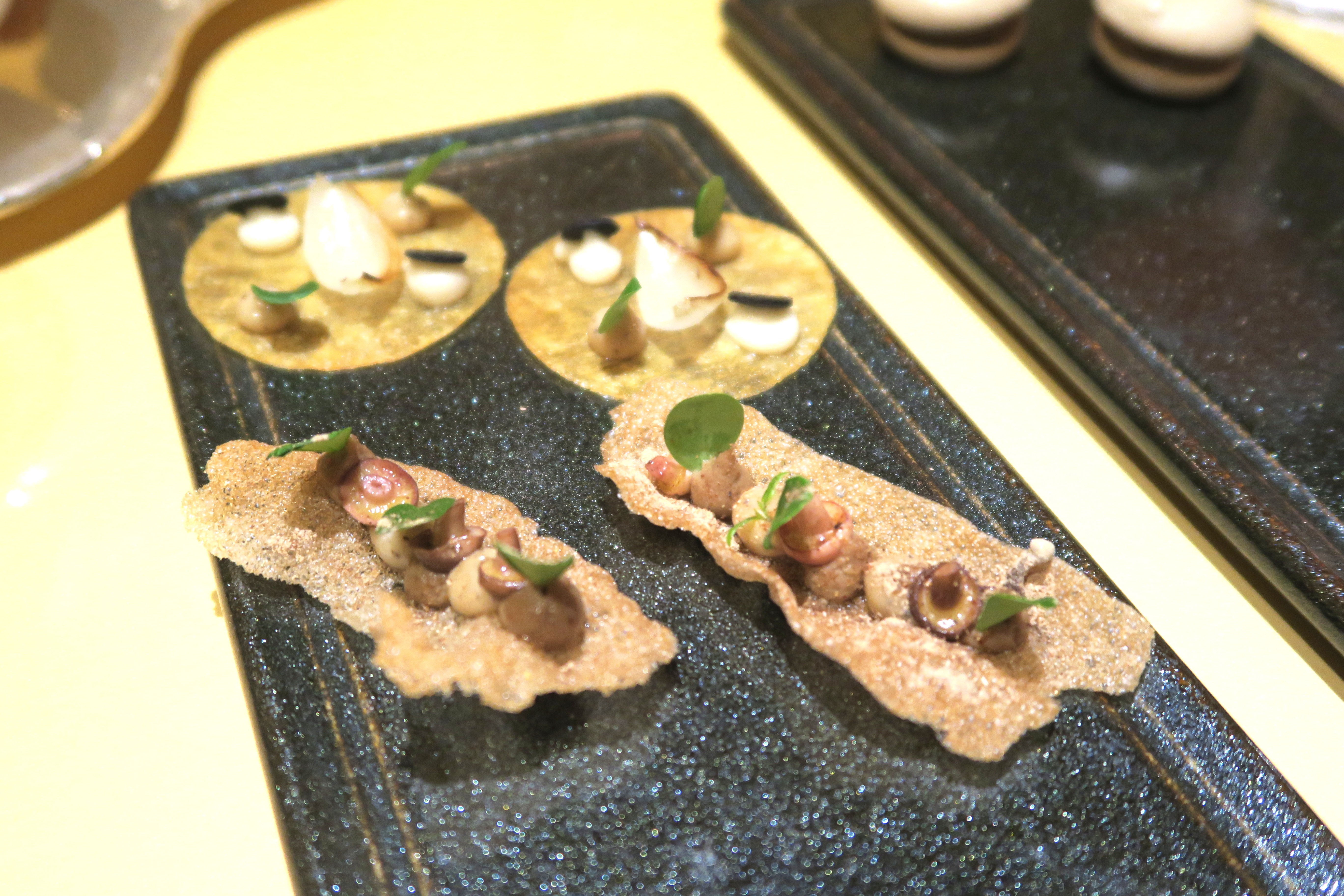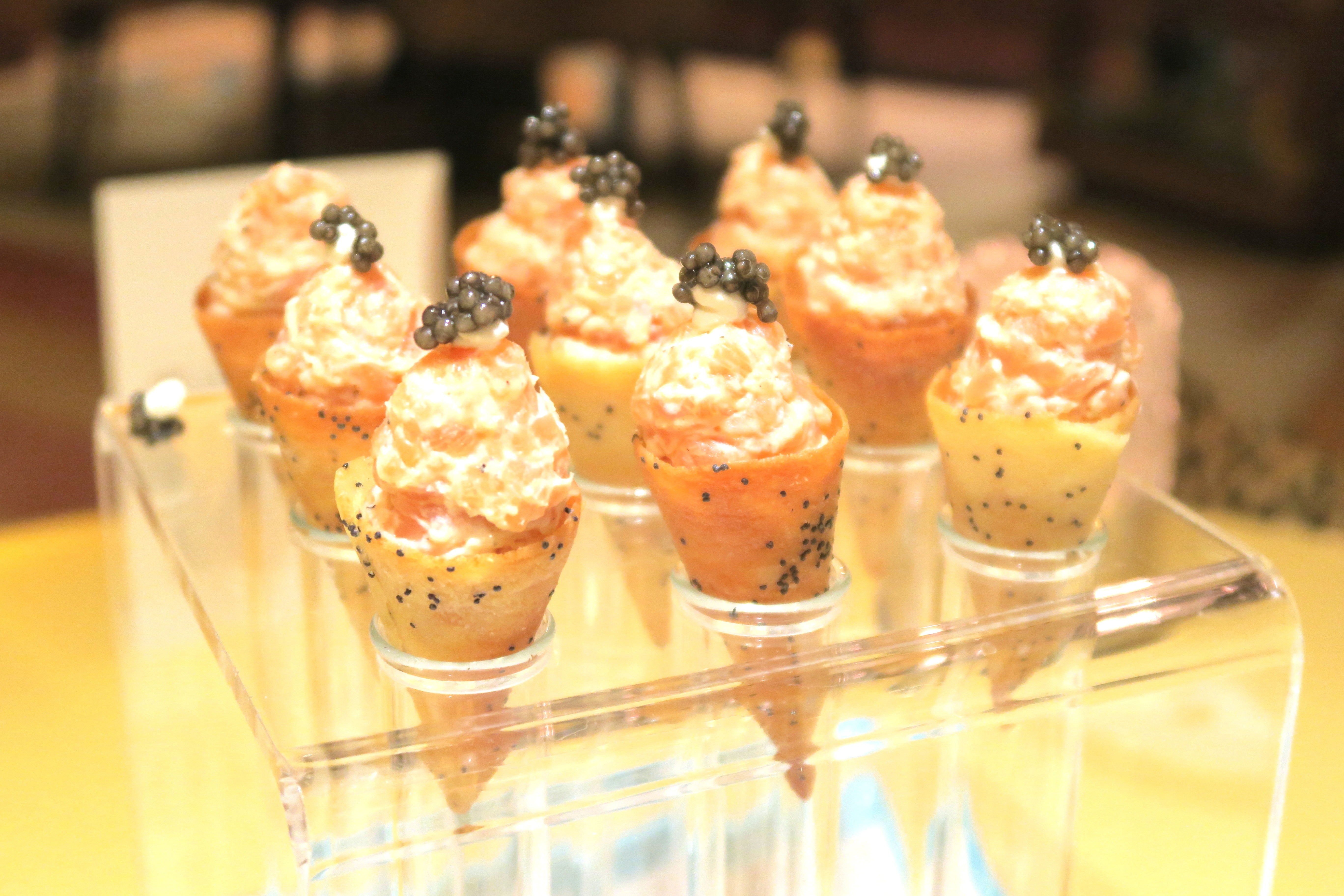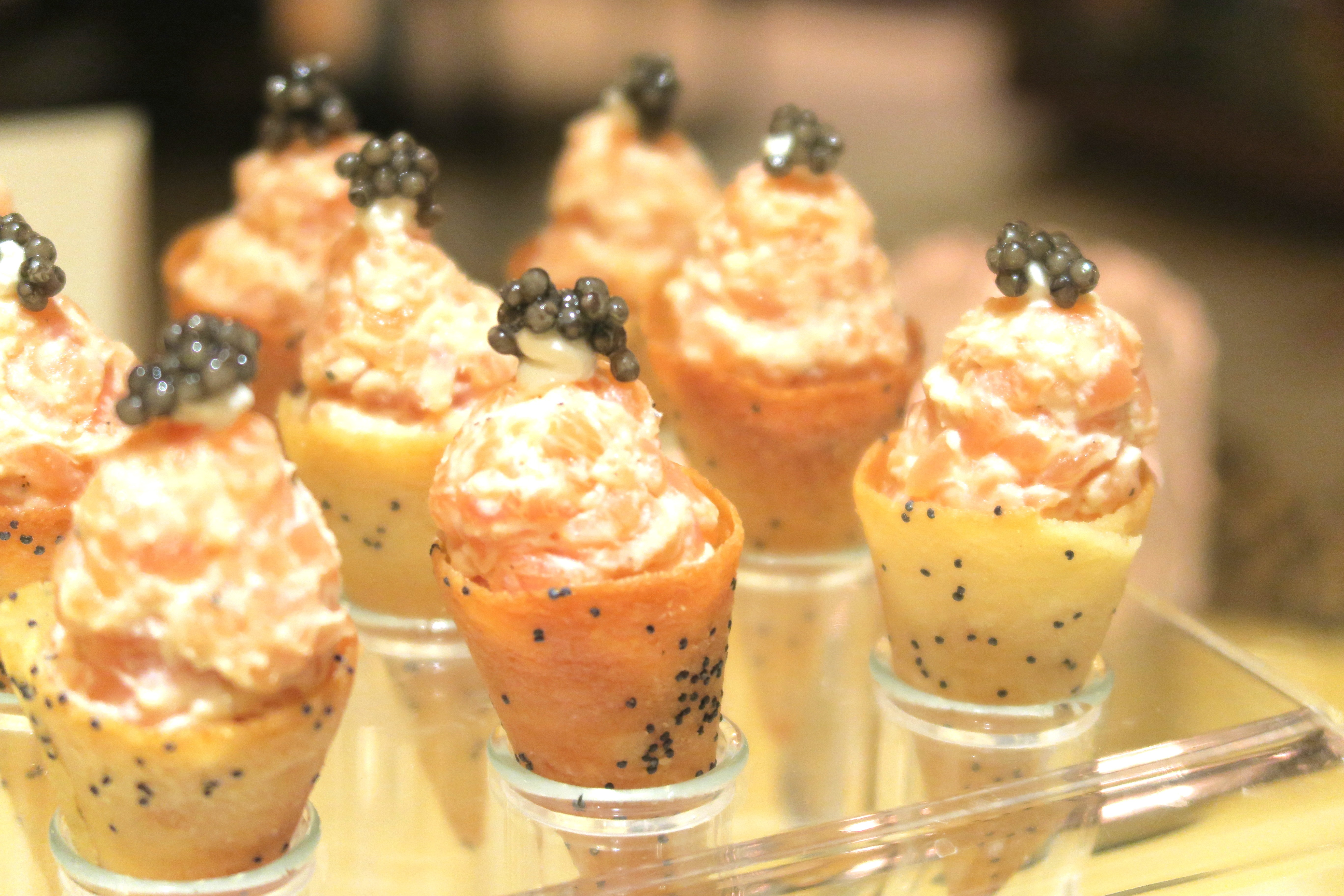 We were presented with a delicious selection of Chef John William's MBE canapés. Chef John Williams recently a michelin star for his food creations, it's clear why after sampling his delicious flavoursome delights!
Mushroom Macaroon
Meringue of mushroom with morel puree finished with cream
Coronation Chicken
Spiced sugar tuille filled a coronation chicken mix of ginger, coconut, chilli and coriander
Mushroom Cracker
Cracker of tapioca and mushroom stock, with mushroom mayonnaise and pickled mushroom
Lemon Macaroon, Smoked Salmon Mousse
Lemon and yoghurt meringue with smoked salmon mousse, topped with trout caviar
Crab and Apple Roll with Avocado
Apple roll,  white crab seasoned with lemon and chive, topped with avocado
Goose Liver Terrine, Mango and Gingerbread
Goose Liver served with a gingerbread tuille and spiced mango gel
Pomme Soufflé with Sour Cream and Caviar
Puffed potato with sour cream and Oscietra Caviar
Noisette of Brill Darphin
Cured brill wrapped in potato and fried
Potato Crisp with Celeriac and Truffle
Baked potato disk with celeriac puree and a truffle mango
Goats Cheese Sable
Savoury biscuit with creamy British Goats Cheese
Smoked Salmon Moscovite
Savoury cornet coated with poppy seeds and filled with smoked salmon and horseradish, topped with Oscietra Caviar
Each canapé was full of flavour and beautifully presented and very unique! Rich and wholesome culinary delights. The Coronation Chicken was delicious, the ginger, coconut worked so nicely with the chicken.
The Potato Crisp with truffle mango was superb, cooked at 100 degrees and then at 180 to create its unique cushion. The tuber melanosporum premium black truffles used at The Ritz are sourced from Périgord in Southern France, the only truffle that has flavour!
The salmon cornets were so tasty, beautiful cuts of fish full of flavour in a buttery cone, beautiful.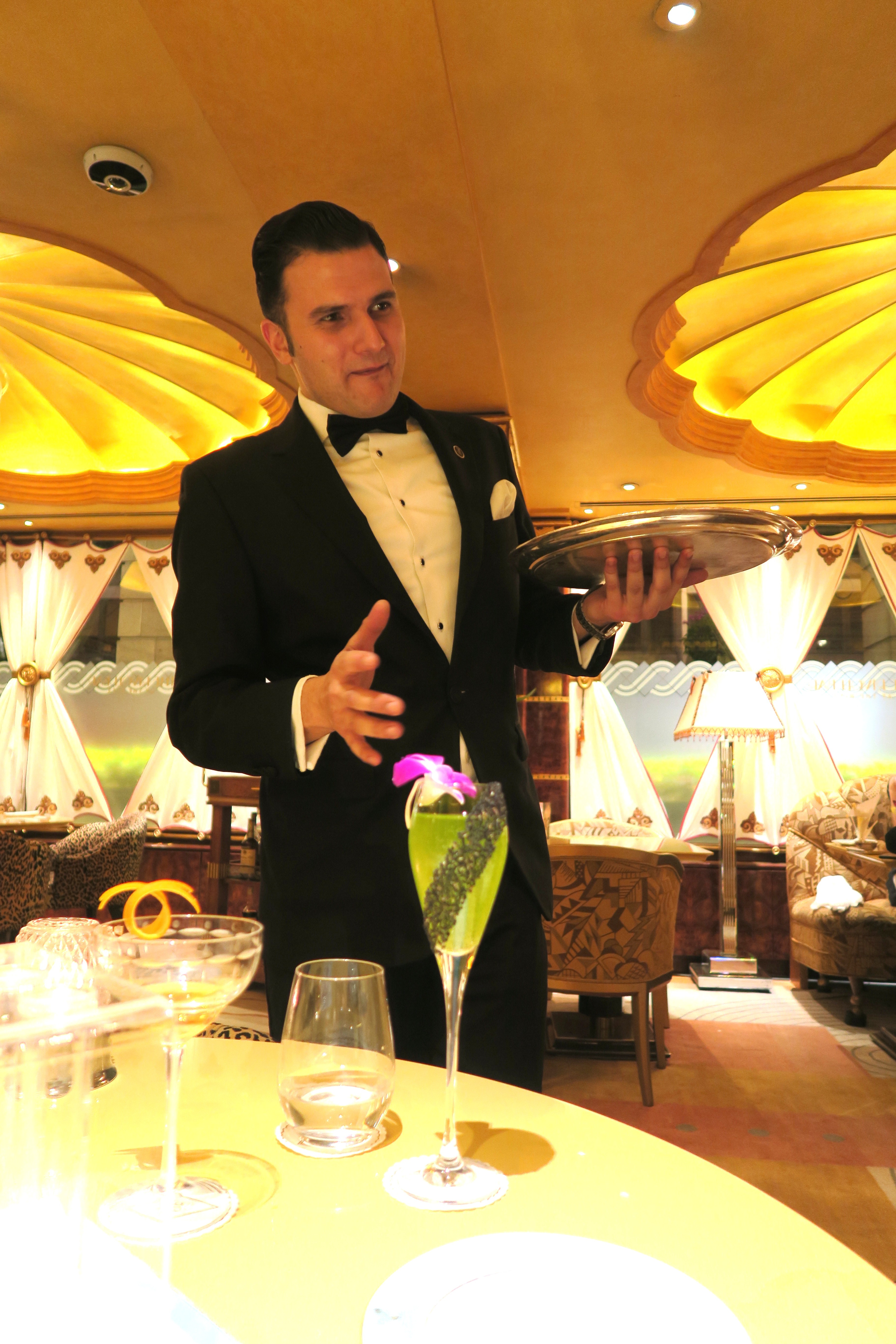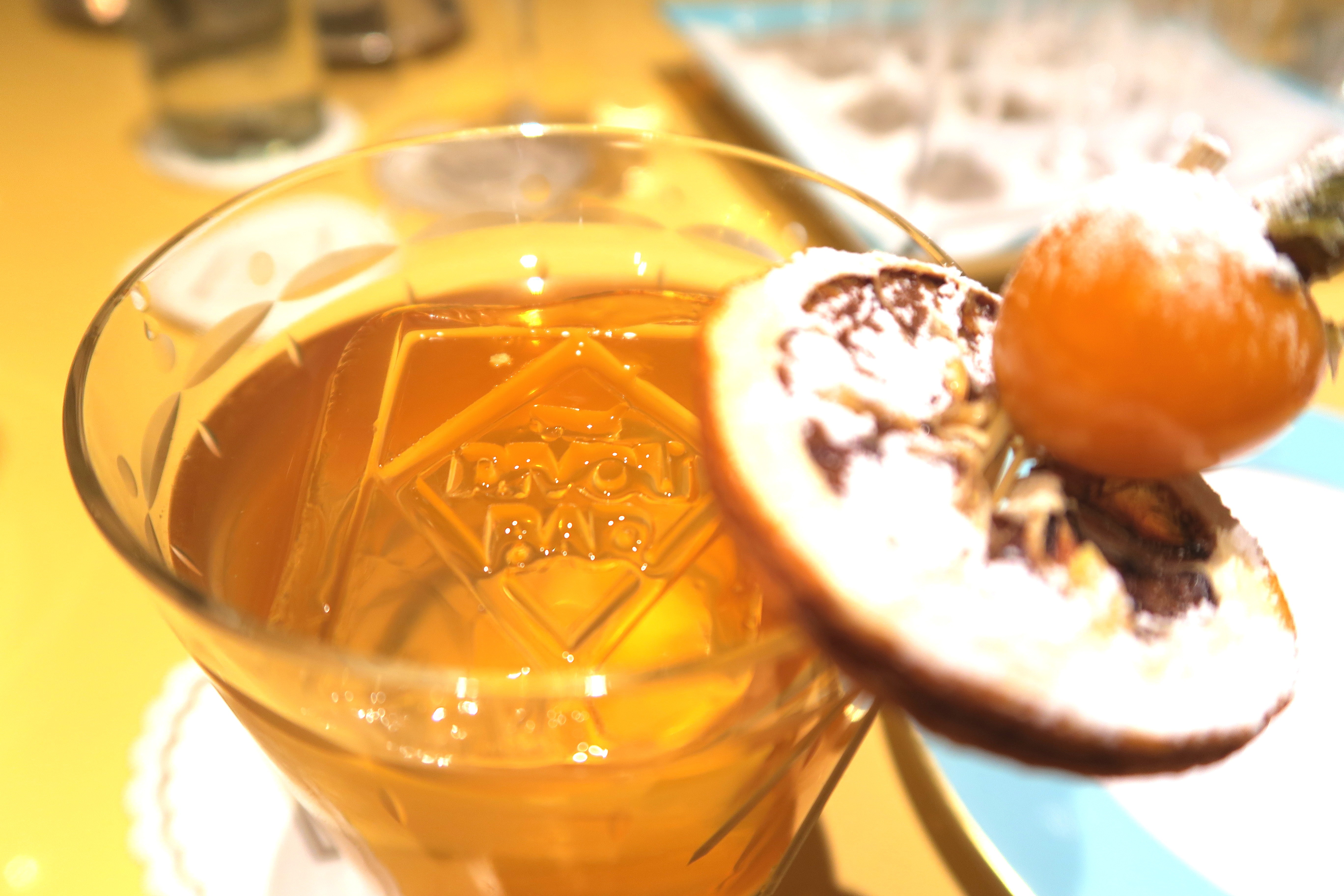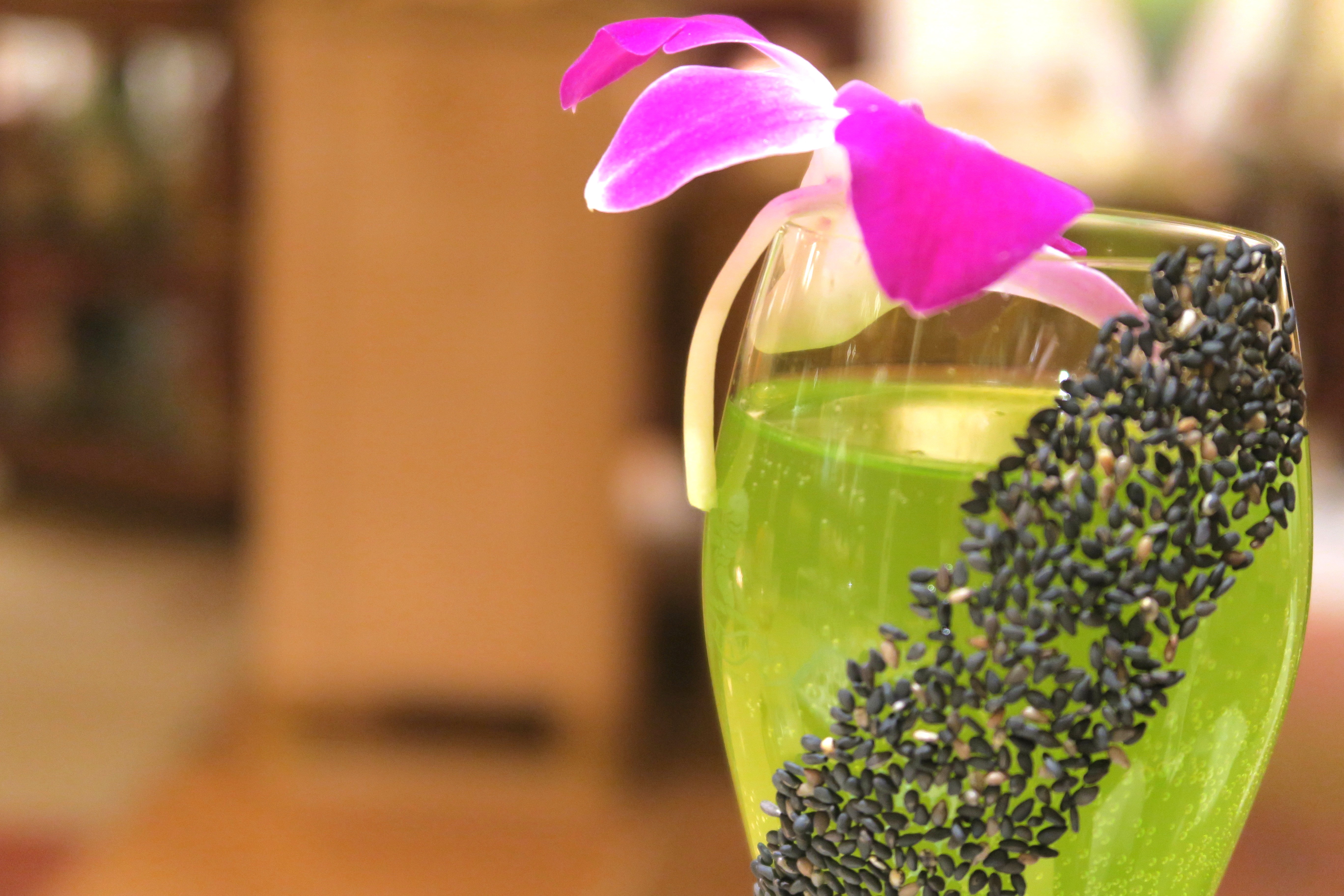 Photographed above are two other tasty cocktails:
CHURCHILL'S COURAGE
The Ritz London was one of Sir Winston Churchill's favourite hotels. This bold cocktail resembles character of Churchill containing Bourbon, Maple Syrup, White Port, Vanilla Bitters, and Lemon Pee.
ROTHSCHILD FIZZ
A Rothschild Champagne cocktail which combines  flavours of Bergamot, herbs, and Matcha Green Tea. Silent Pool Gin, Yellow Chartreuse, Fresh Bergamot Juice, Macha Green Tea Syrup and Agave Nectar. 
Churchhill's Courage is smooth and has a velvety finish, the Rothschild Fizz was presented beautifully with chia seeds surrounding the flue and flower. A fragrant champagne delight!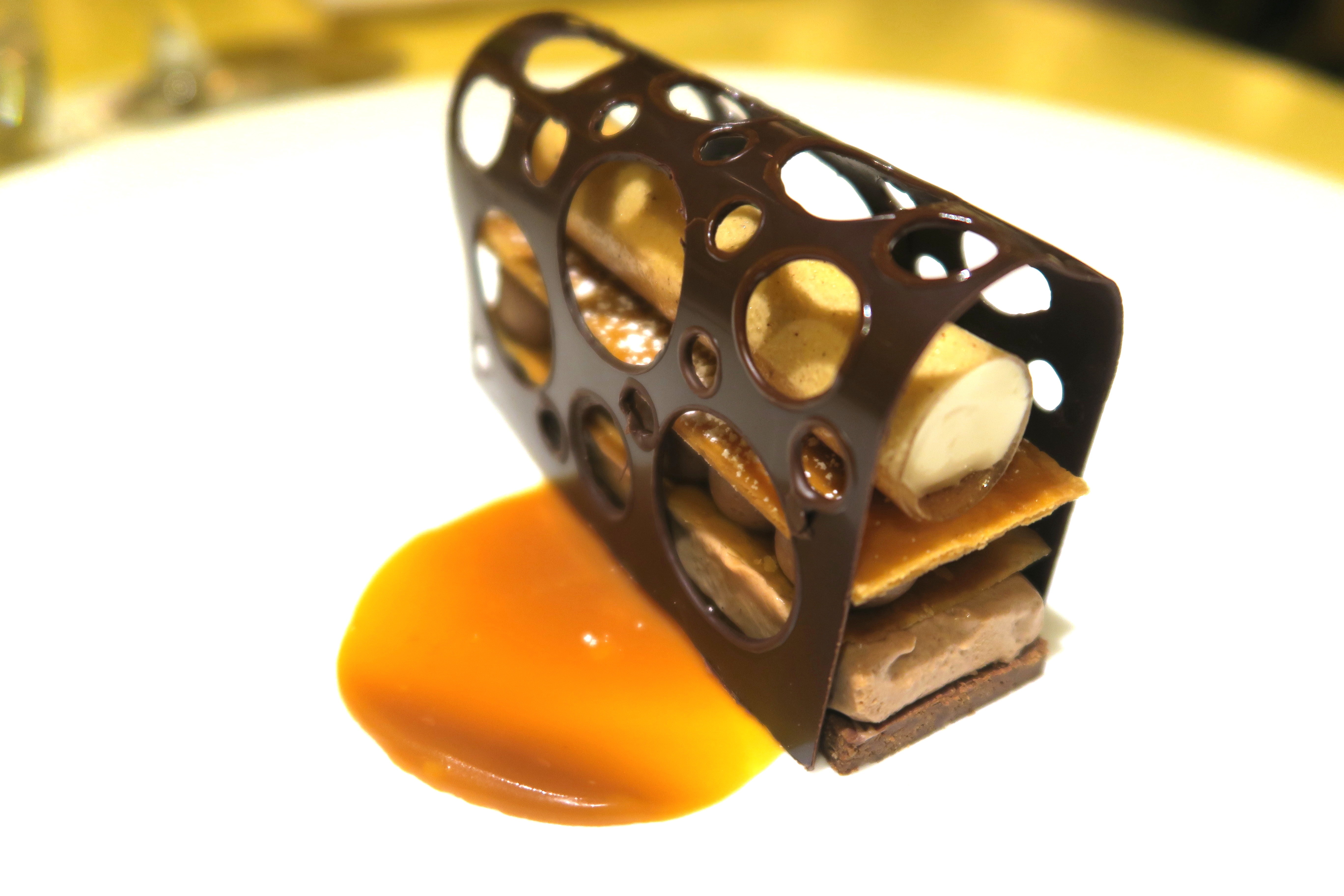 To enjoy our final cocktails we were presented with some beautiful desserts. The decedent Hazelnut Semi-Freddo and a selection of sweet treats:
Salted Caramel, Dark Chocolate Ganache
Vanilla Macaroon
Passion Fruit Pate de Fruit
Chocolate and Hazelnut Financier
The Semi Freddo was an artwork on a plate and tasted incredible. The canapés and cocktails were out of this world. I can see why The Ritz Restaurant won a Michelin Star, and the hospitality was incredible!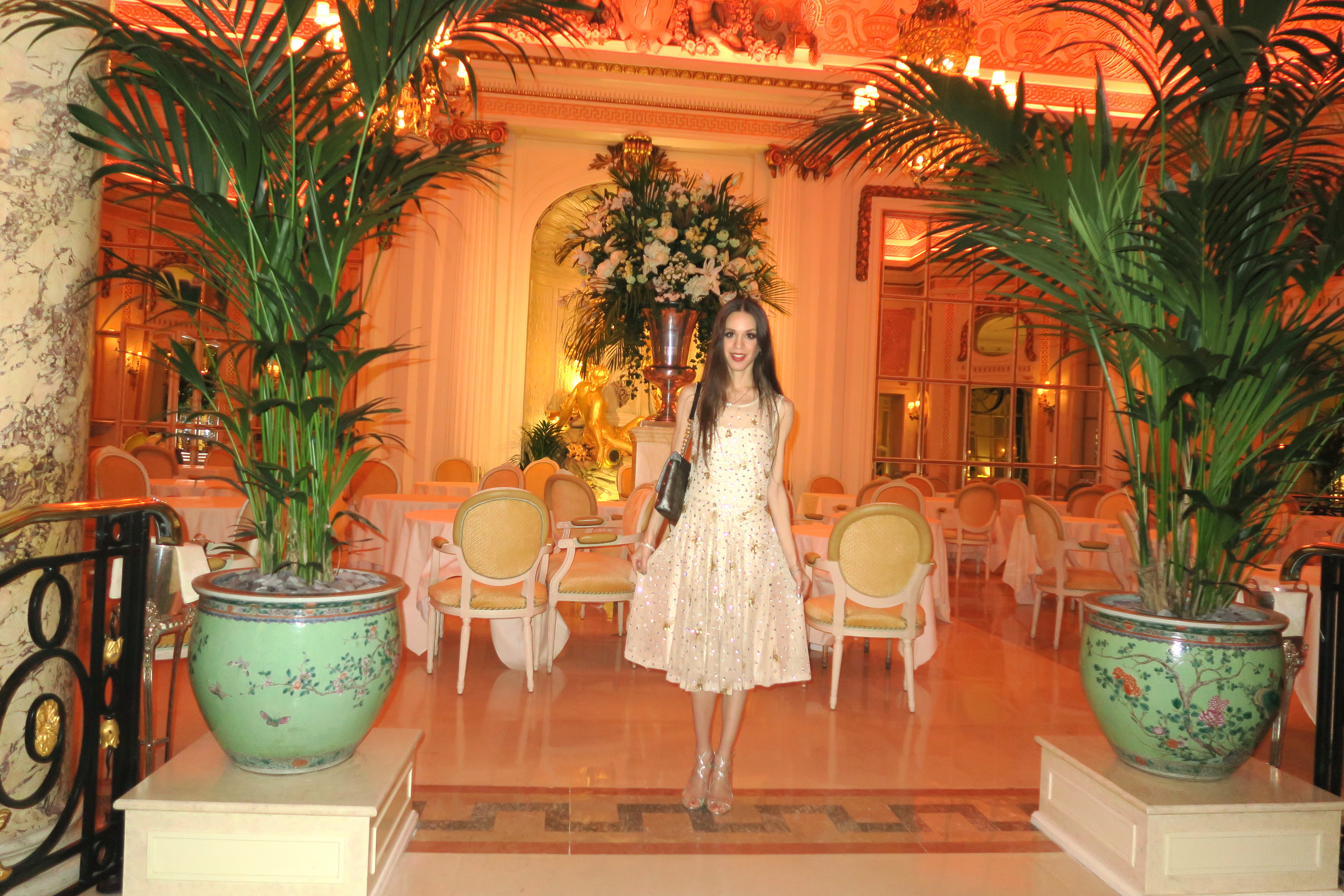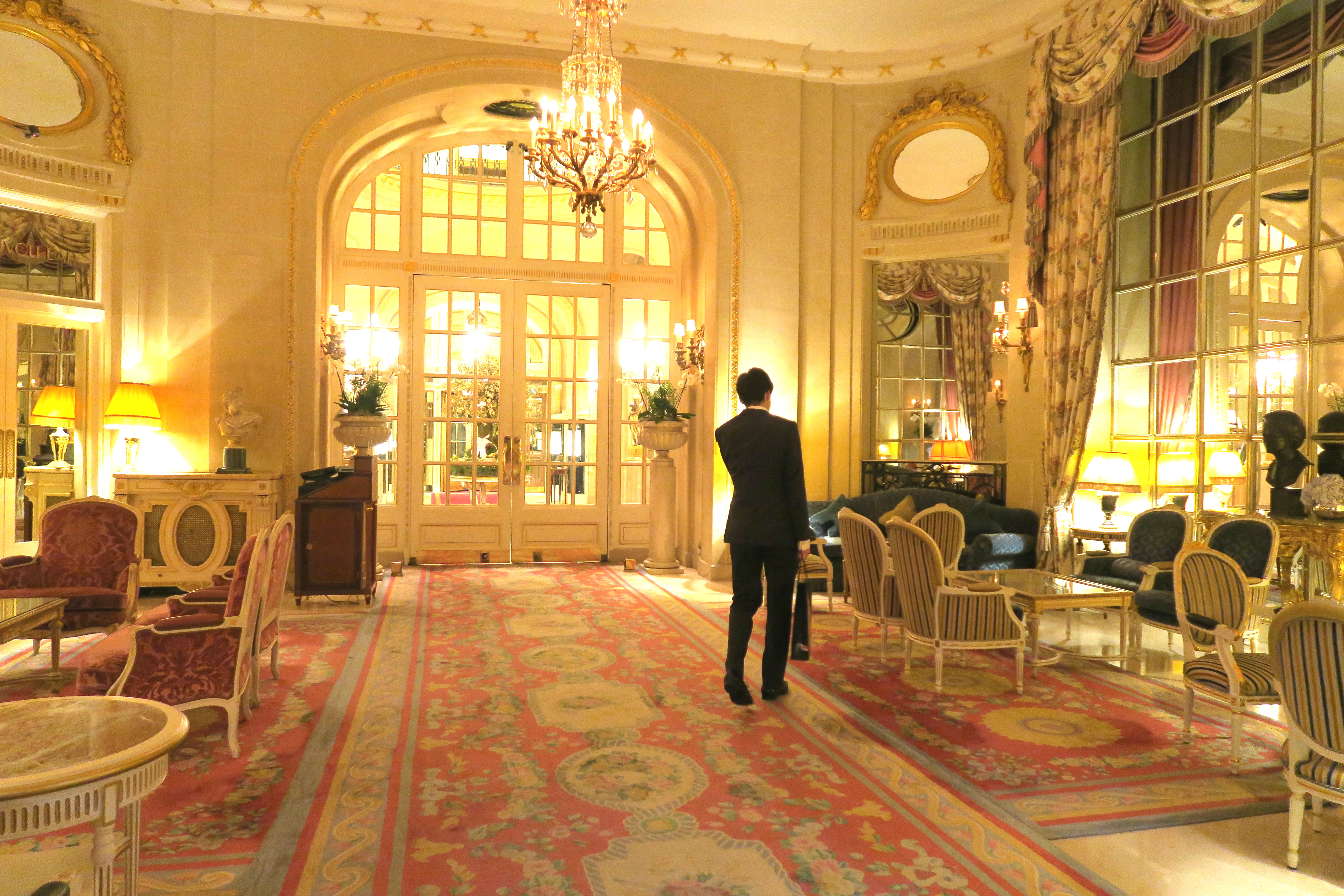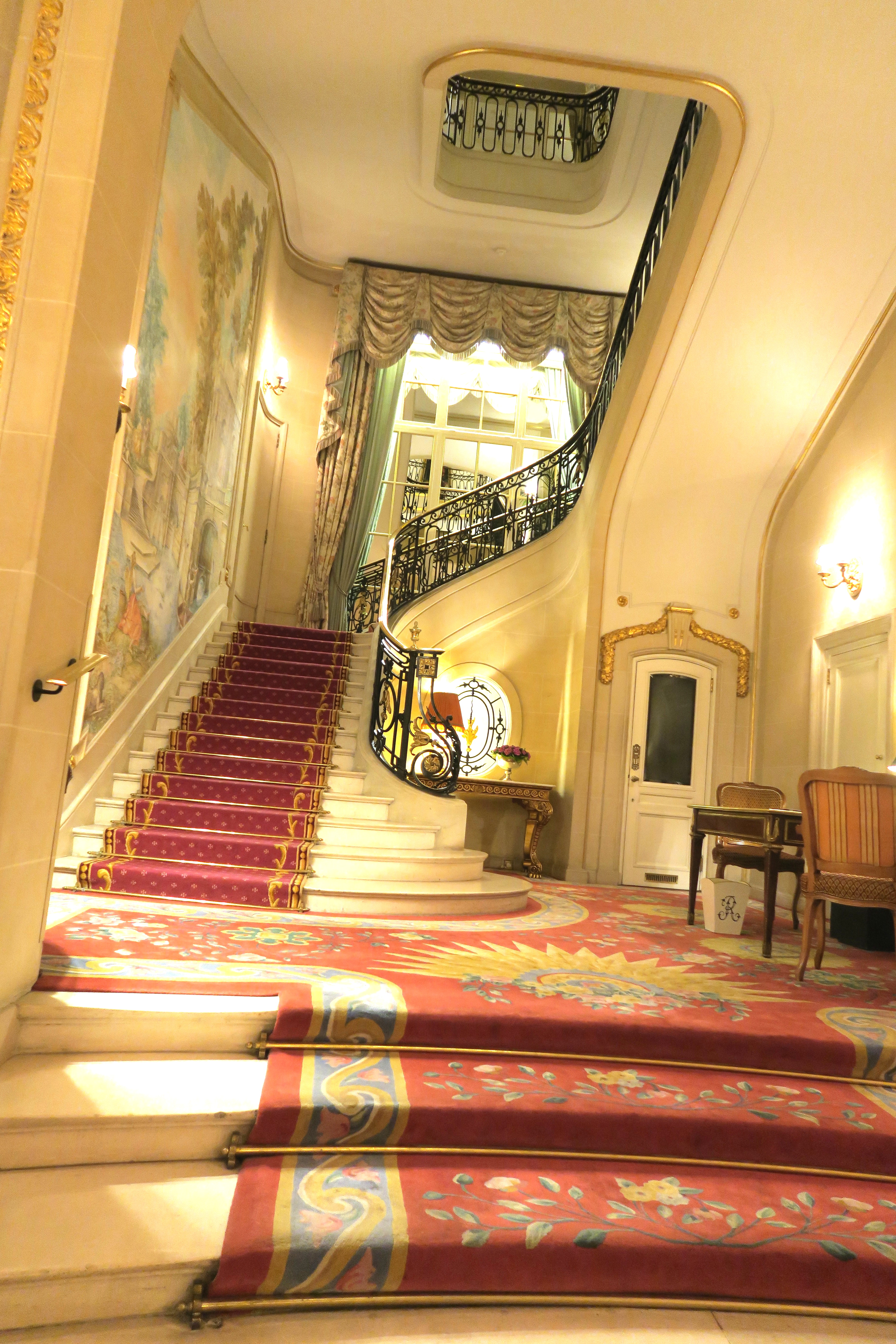 What do you think of The Ritz judging from the photographs above? What are your impressions of the canapés and cocktails? I would love to hear your thoughts!
Thanks ever so much for reading!
Laura xo